Are you looking for the BEST Christmas lights in Orlando, Florida?
As the holidays draw near, everyone is gearing up for their favorite traditions.
Whether that involves decorating your house with lights, picking out a Christmas tree, or visiting Santa Claus, there's always something special about this time of year.
One of my favorite things that puts me in the holiday spirit is checking out all the epic holiday decorations and experiences around the city!
So if you're looking for new and exciting Christmas light displays to check out in Orlando, look no further!
I've put together a list of the top 10 Orlando Christmas light attractions that you won't want to miss.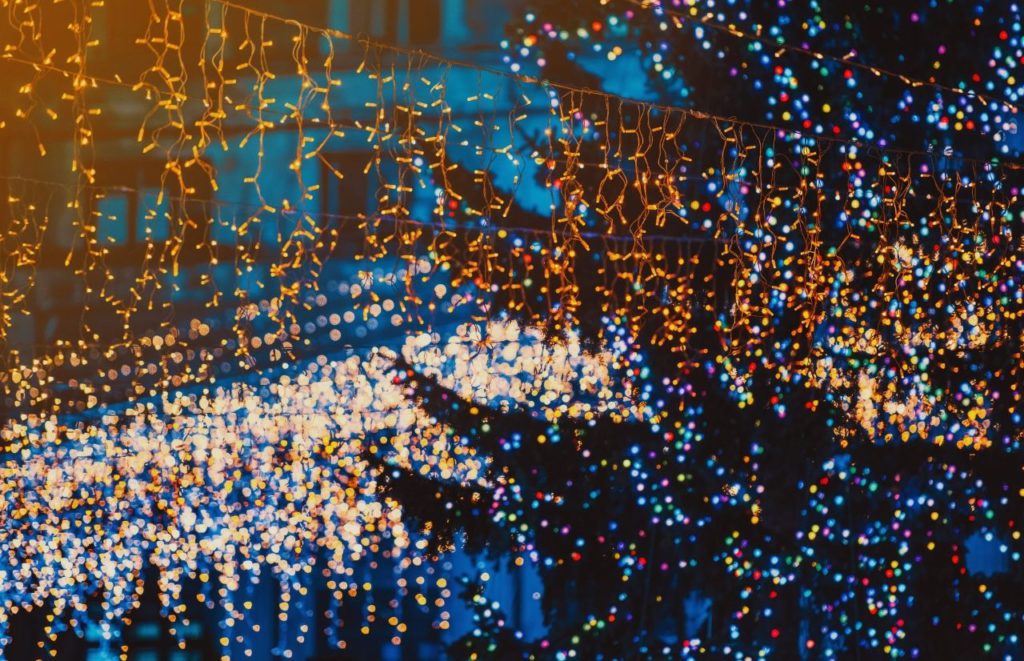 THIS POST MAY CONTAIN AFFILIATE LINKS. PLEASE READ MY DISCLOSURE FOR MORE INFO.  Which means if you click on certain links, I may receive a small commission at no additional charge to you.
1. Lights on Jeater Bend (Celebration, Florida)
The town of Celebration, Florida, really holds true to its name!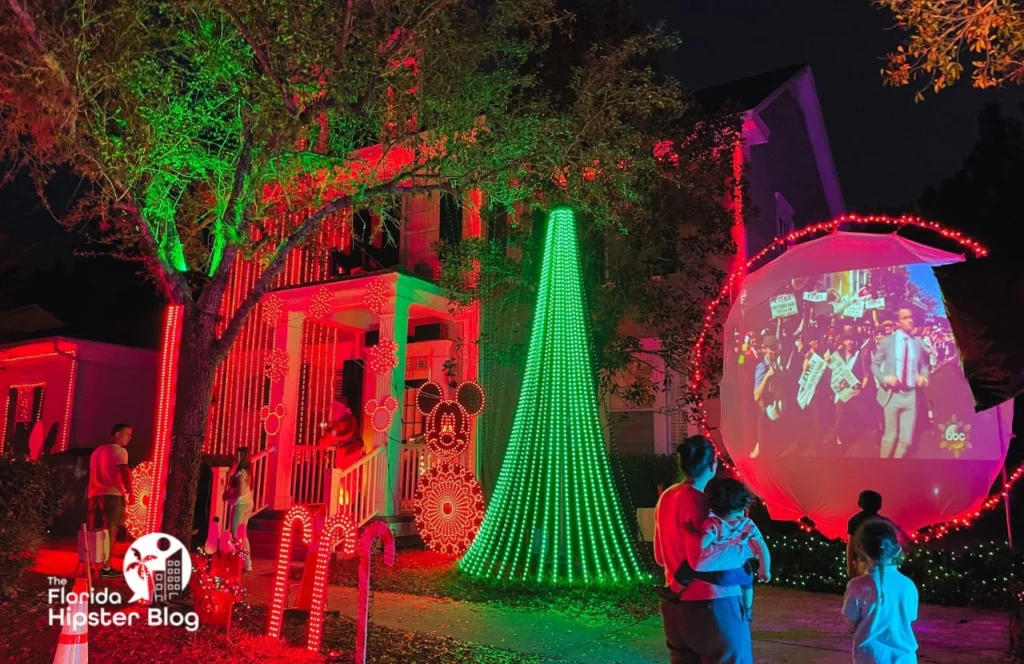 Each year, the neighbors on Jeater Bend get together to create an exceptional walk-through holiday experience near Orlando.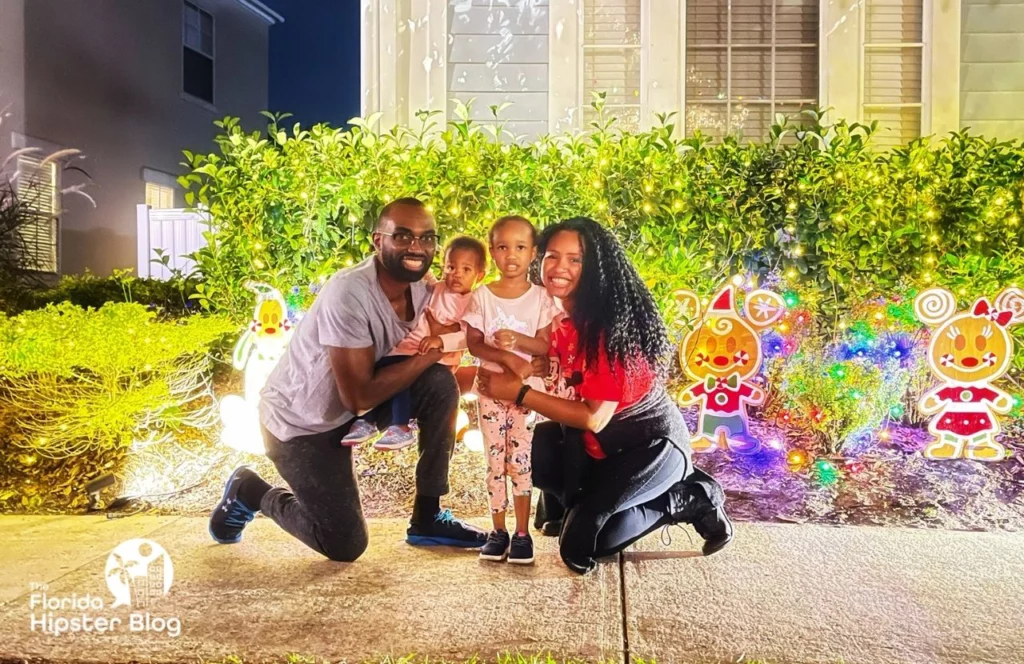 What originally started with one holiday-loving family has since expanded to include many of their neighbors and even to other holidays like Halloween or Fourth of July lights.
Why We Love This Orlando Christmas Activity
Lights on Jeater Bend is much more than your average Christmas light display in Orlando.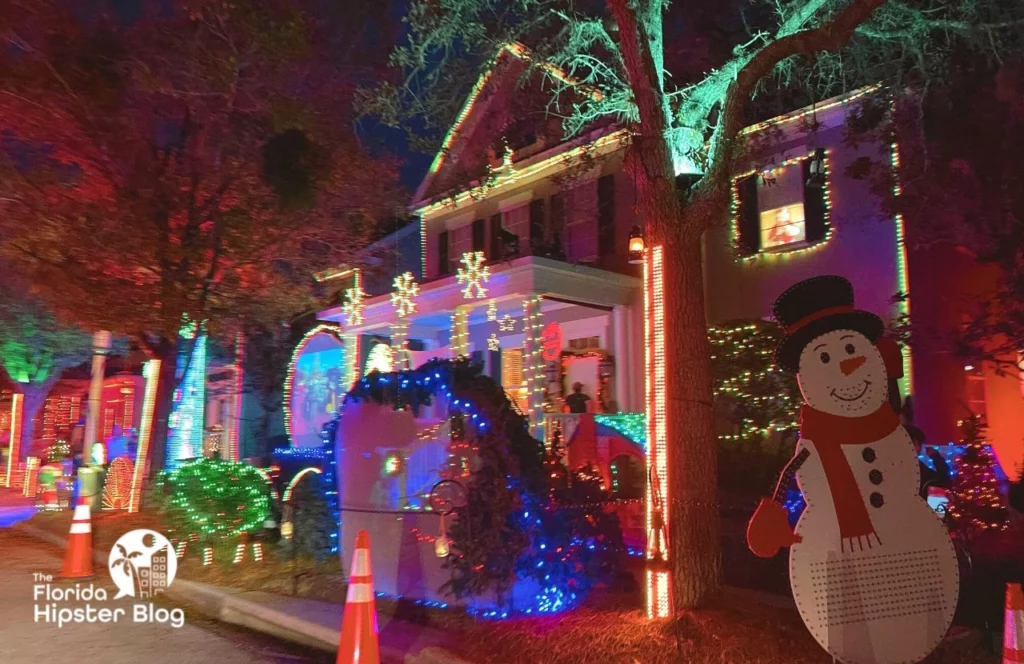 Here you can find singing and dancing, Christmas characters, and lights synchronized from house to house with music, projections, water, and fire.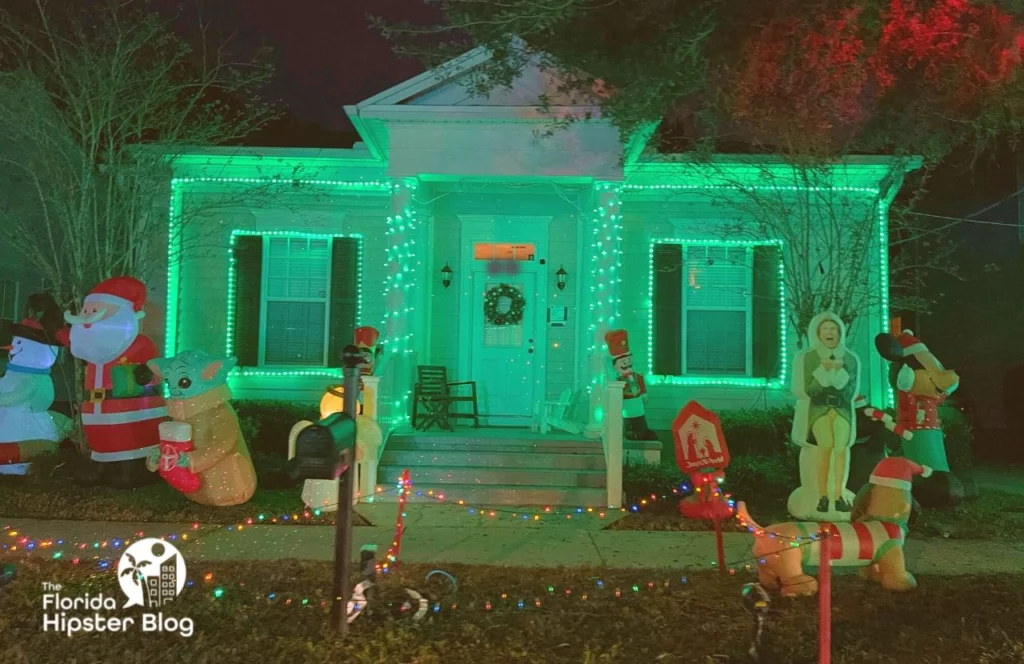 While the Lights on Jeater is free for those who attend, visitors are encouraged to make a donation that will benefit local charities.
Get up to 76% off of the Orlando attractions with Groupon TODAY!
2. Winter Wonderland of Lights (Drive-Thru Christmas Lights in Winter Springs, Florida)
Another aptly named town near Orlando goes out of its way to bring winter-time cheer to residents!
Winter Wonderland of Lights is a free holiday light display now being put on yearly at Central Winds Park.
Why We Love This Orlando Christmas Activity
What makes this celebration special is that any organization or business can join in on creating magic for the community.
This year's holiday celebration will begin on Sunday, December 4th.
Head over to Winter Springs the evening before, on December 3rd, and you can catch the 40th annual Winter Wonderland Parade and the lighting of the tree too!
3. Lights at Lake Eola
This long-standing Downtown Orlando Christmas light display offers residents and visitors alike tons of thrilling events and activities for the holidays.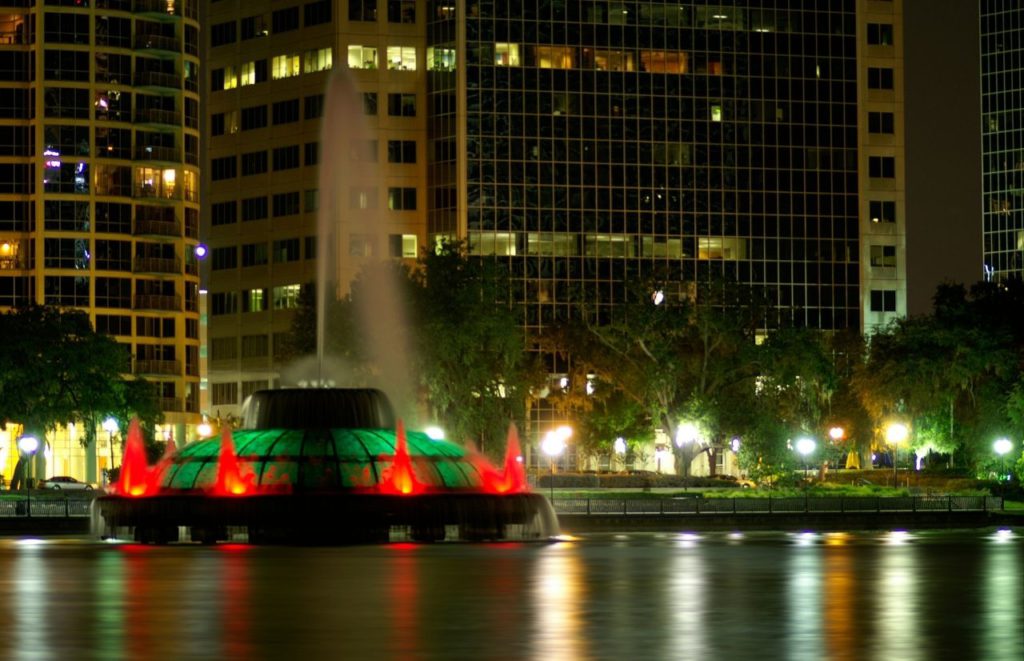 The Lights at Lake Eola kick off on Friday, December 2nd, as Mayor Buddy Dyer hosts the Christmas tree lighting at Lake Eola's Park Washington Plaza.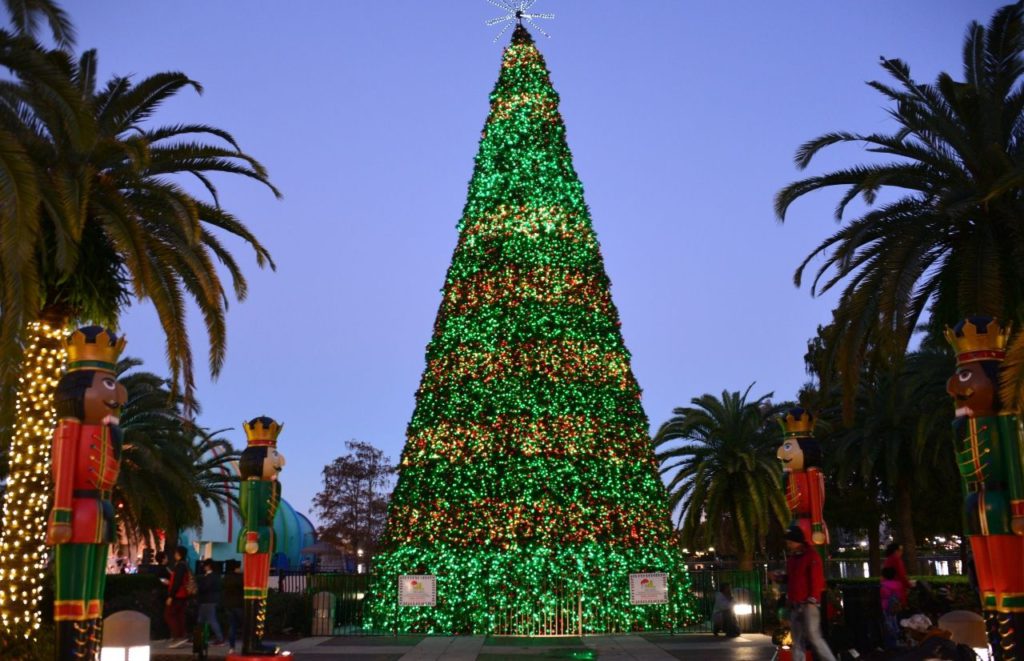 Why We Love This Orlando Christmas Activity
For the remainder of the season, attendees can:
Catch nightly Christmas Tree Light Shows
Oversized Christmas decorations around the lake
Performances at the Walt Disney Amphitheater
Holiday movies on the lawn
Free ballet performances
When to Buy Flights tool, Get the Lowest Fare at CheapAir.com TODAY!
4. Dazzling Lights at Leu Gardens
For a truly magical and immersive festive experience, check out Dazzling Lights in the gorgeous Leu Gardens.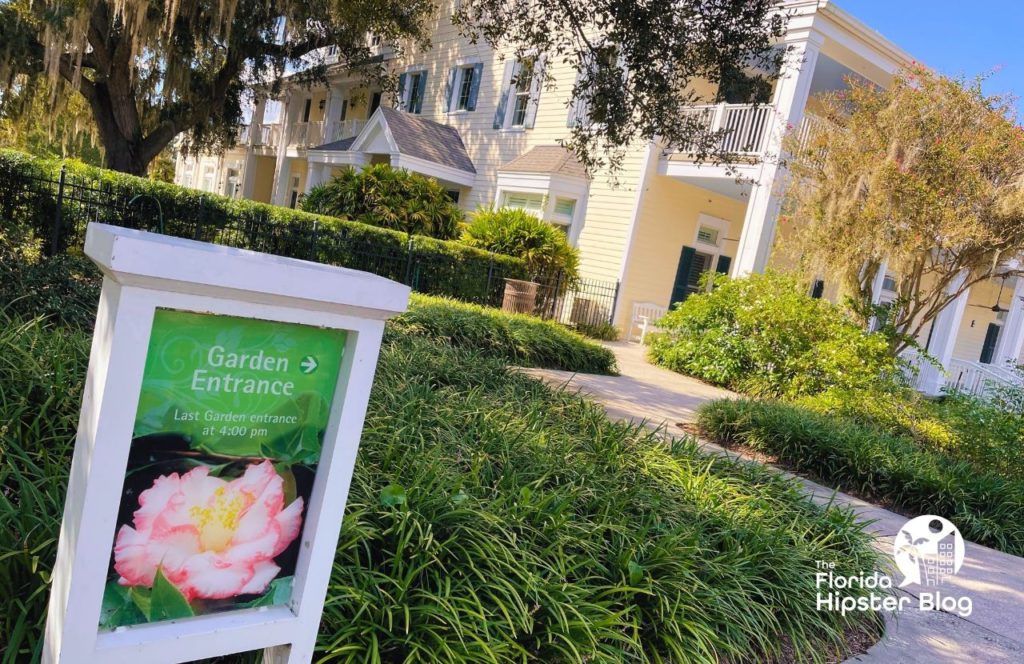 Why We Love This Orlando Christmas Activity
This year you can expect a completely redesigned show that will transport you into a winter wonderland with millions of sparkling lights from November 25, 2022 to January 1, 2023.
In addition, visitors can enjoy a snow dome with swirling snow, a giant neon flower forest, a candy cane vortex tunnel, and a laser light with live singers.
This event costs $25, and tickets must be purchased ahead of time. No tickets are sold at the door, so plan ahead!
5. Holidays at Disney Springs
Could there be a better combination than the most wonderful time of the year plus the happiest place on earth?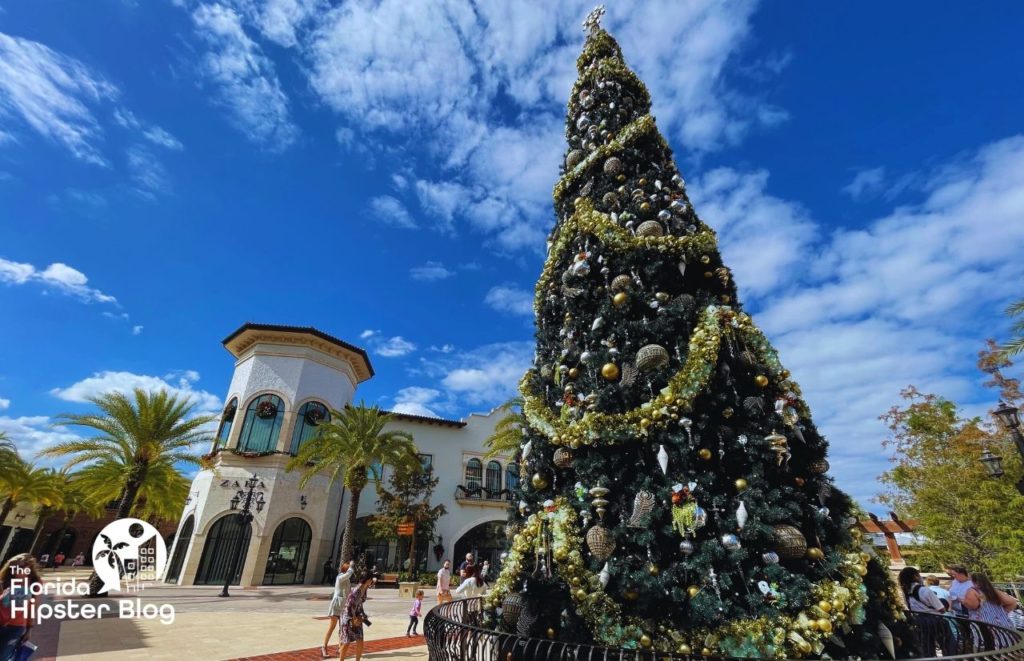 Celebrating the holidays at Disney Springs is a memorable experience for the whole family, with holiday magic around every corner.
Why We Love This Orlando Christmas Activity
Shop til you drop for everyone's favorite gifts, taste seasonal sips and bites at one of the many restaurants that offer festive food, and soak up all the Christmas spirit.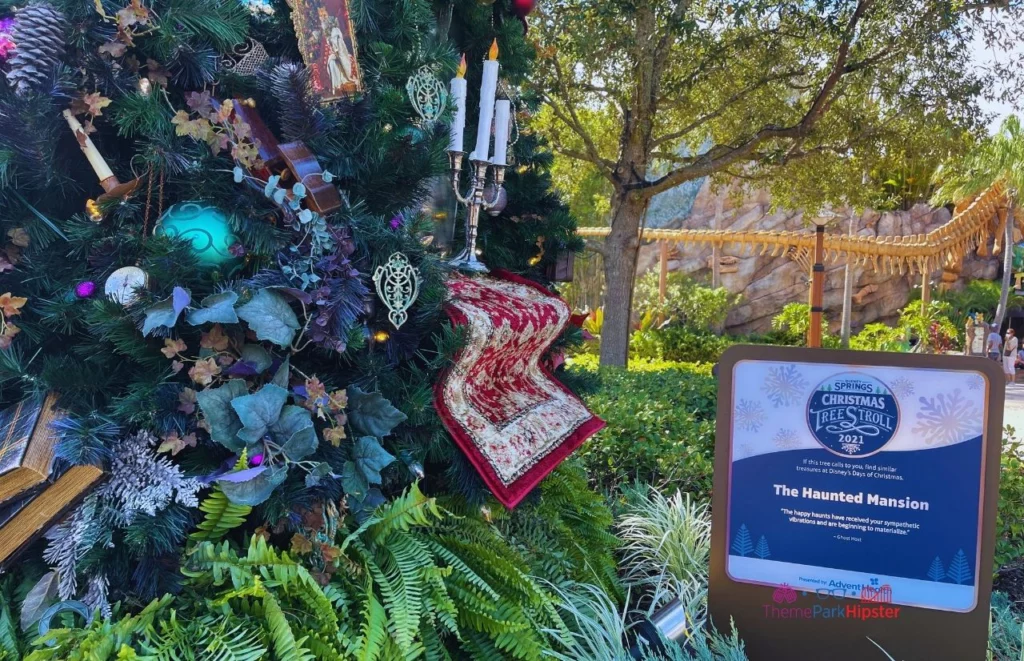 And, of course, Disney doesn't go easy with holiday decor!
They have everything from a massive, glowing Christmas tree to snow flurries floating through the air!
For a no obligation, FREE Disney Vacation Quote you can fill out the form with The Park Prodigy by Clicking HERE!
6. Night of a Million Lights
At Night of a Million Lights, you get to truly embrace the holiday spirit by experiencing a one-of-a-kind holiday experience that also benefits the Give Kids the World Village.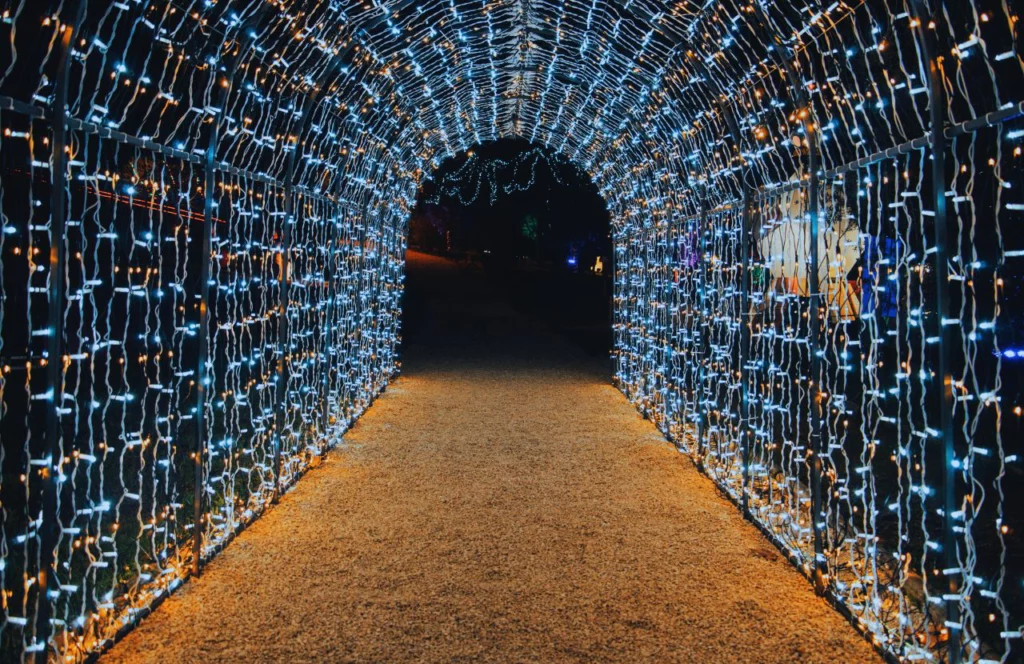 Why We Love This Orlando Christmas Activity
All the proceeds from this event go towards providing critically ill kids and their families with magical vacations.
This year's event will change venues from previous years and will now be held at the Island H20 Water Park.
Visitors can expect an Orlando Christmas light display with interactive activities, live entertainment, dancing lights, and visits with Santa.
Tickets tend to sell out way in advance, so grab yours ASAP if you're planning to attend!
7. Light Up the Holidays at Cranes Roost
The City of Altamonte Springs brings its residents and visitors an unforgettable display of Christmas lights in Orlando each year at Cranes Roost Park.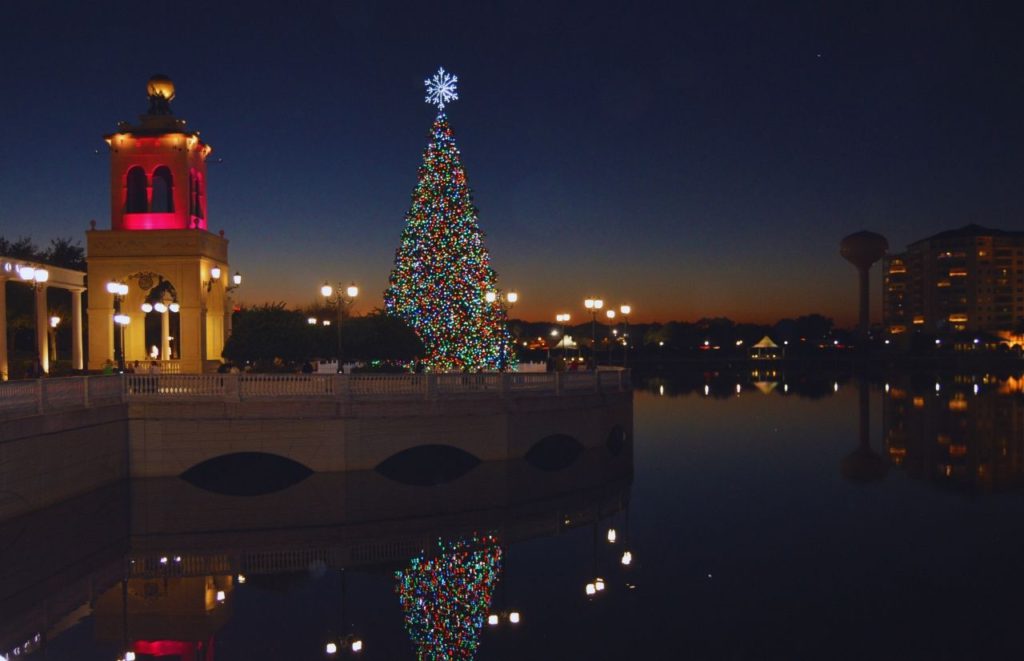 Why We Love This Orlando Christmas Activity
Over 200,000 lights are strung with care, but that's not all you will see here!
Some unique features of this holiday experience include:
Choreographed fireworks
Live music
Dance performances
Plenty of kid's activities
Holiday fountain shows with dancing water and lights
Santa and Mrs. Claus will be in attendance as well
8. Lake Nona Lights
I love when local cities and organizations create epic Christmas light displays in Orlando.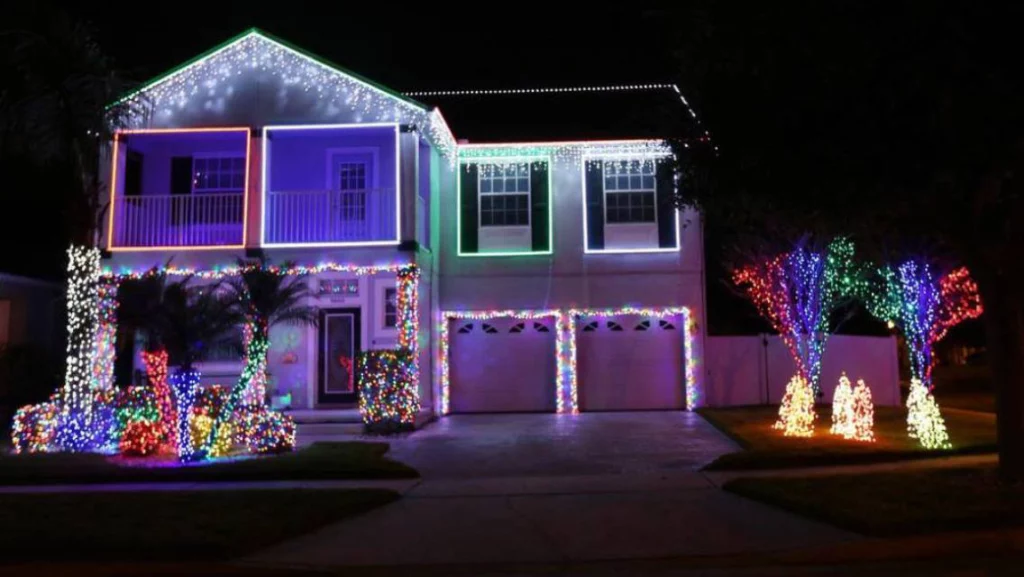 But when it's just two average joes inspired by The Osborne Family Spectacle of Dancing Lights, somehow it's even more magical!
Why We Love This Orlando Christmas Activity
At Lake Nona Lights, two self-proclaimed finance geeks got the itch to take the holiday spirit up a notch.
Since 2011, they've made it their mission to deliver some truly epic Christmas lights and music-synchronized shows for their community and visitors from all over Florida.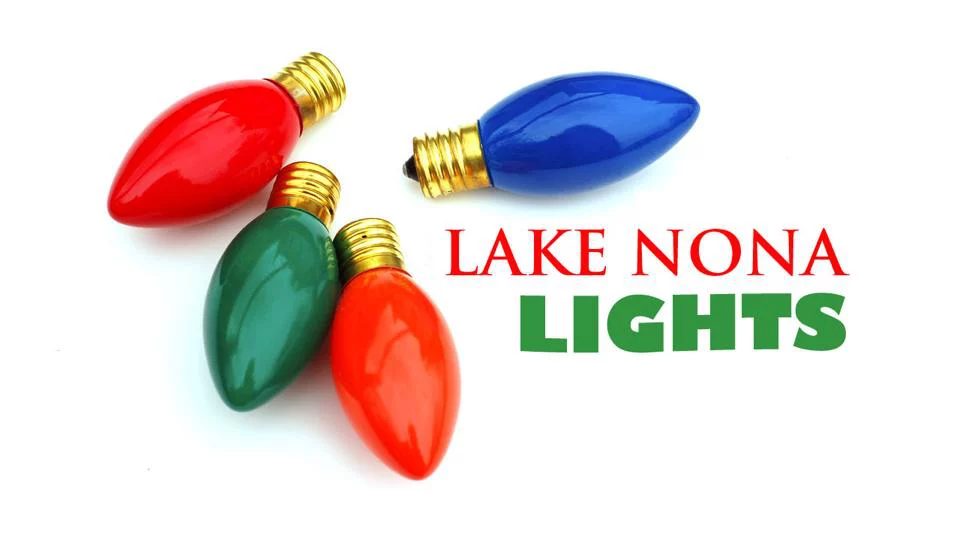 They program each holiday song one by one, creating beautiful works of art that put every attendee in the Christmas spirit.
They usually start on the evening of Thanksgiving Day and run nightly until December 31st each year!
9. Holiday in the Park (Lake Mary, Florida)
Lake Mary is another town that offers an impressive free Christmas light display near Orlando that makes the perfect stop during your holiday rounds!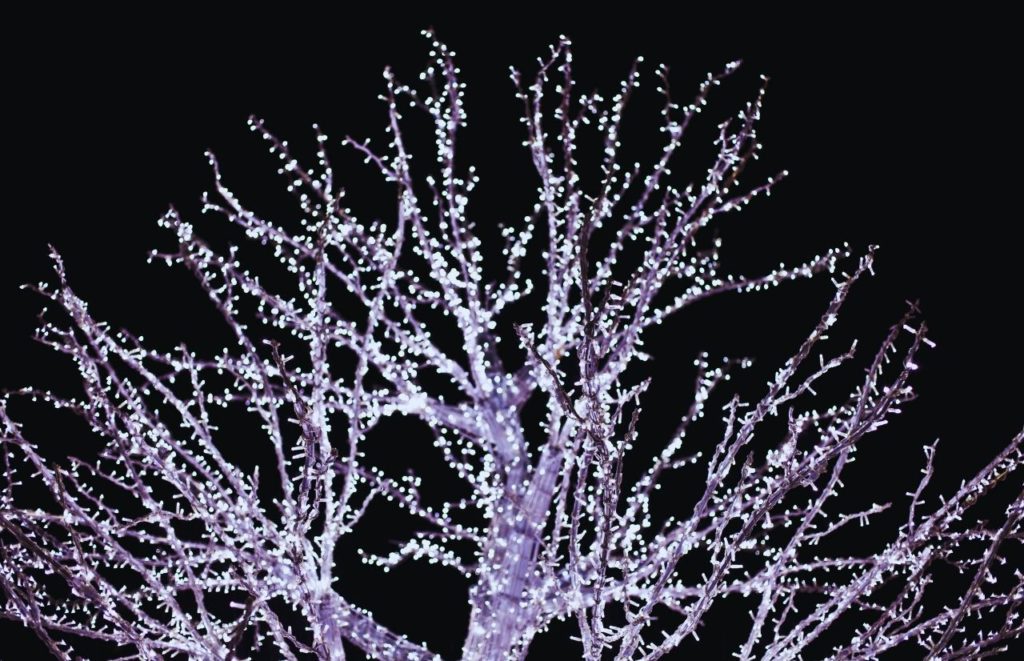 Downtown Lake Mary is lit up each year without thousands of sparkling Christmas lights synchronized with holiday tunes – but the fun doesn't stop there.
Why We Love This Orlando Christmas Activity
Holiday in the Park also offers attendees train rides, face painting with Santa's elves, balloon artists, holiday carolers, and DJ entertainment.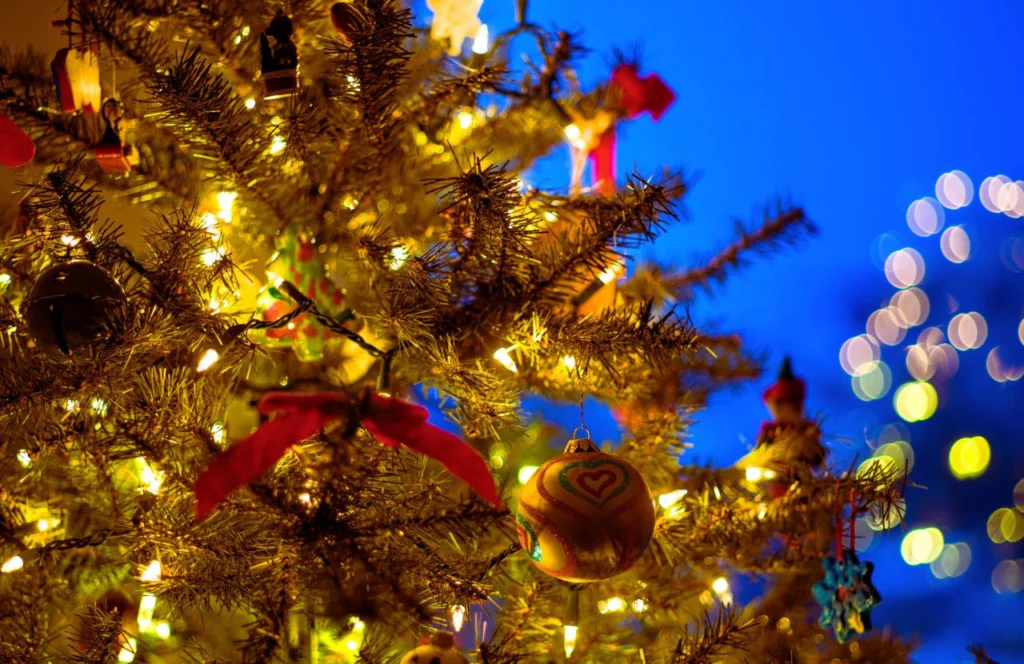 There are also plenty of vendors to get your holiday snacks from. You'll leave filled with cheer!
This year it will take place on December 2, 2022 from 6 p.m. until 9 p.m. in Central Park.
Save over 45% on admission with the ICON Play Pass TODAY!
10. Christmas Nights in Lights at Dezerland Park
For an immersive holiday light show you can enjoy from the comfort of your car, check out the brand-new Nights in Lights, located in Dezerland Park.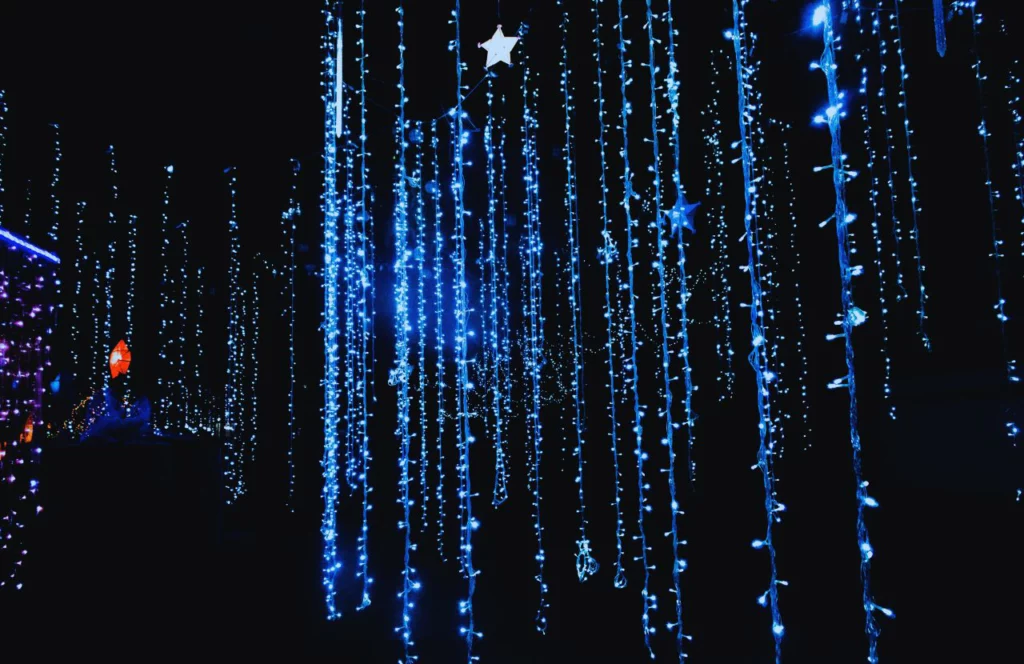 Follow along the Orlando Christmas light display route that's over a mile and contains more than a million twinkling lights. 
Why We Love This Orlando Christmas Activity
Visitors can tune in on the radio to hear the synchronized holiday classics that align with the light show.
Bring some hot chocolate and gingerbread men to snack on while you enjoy the dancing lights. Tickets are per vehicle and must be reserved online ahead of time.
You'll be able to enjoy this event from November 11, 2022 to January 1, 2023.
My Final Thoughts on the Best Christmas Lights in Orlando
Christmas in Orlando is one of the most magical times of year!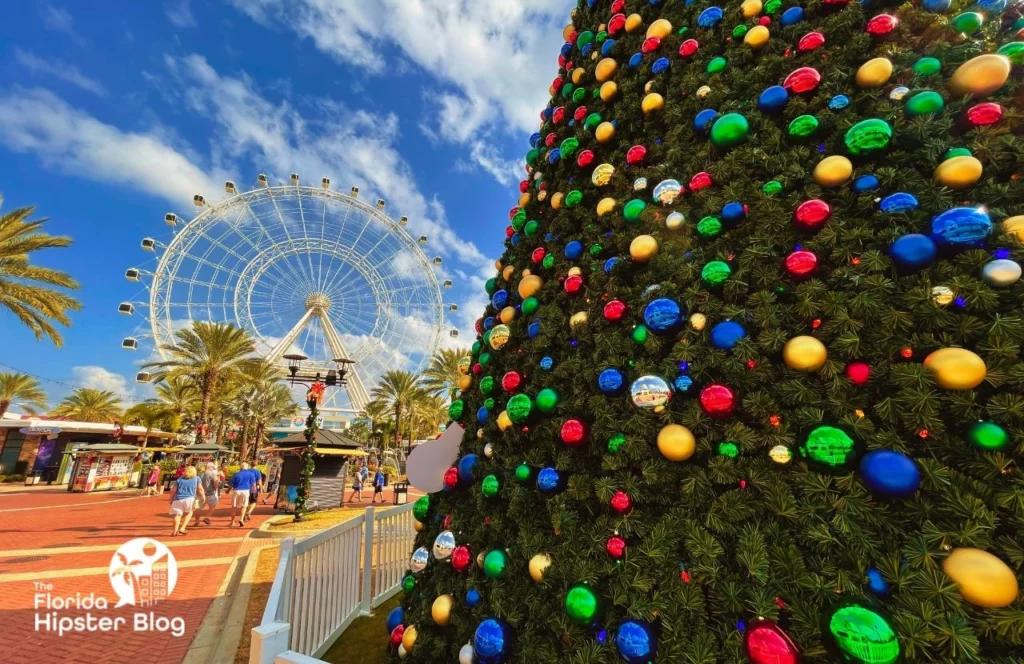 You're never too grown to feel the holiday spirit so be sure to check off as many Christmas activities in Orlando as your inner elf can.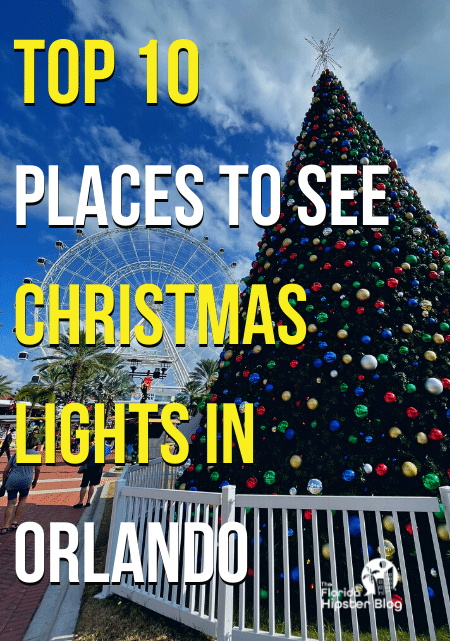 Did I miss your favorite Christmas lights in Orlando? Drop a comment below and let me know so I can check it out this year too!
Happy Holidays Hipsters!