Are you searching for the best Christmas lights in Tampa, Florida to see this year?
If you're anything like me, you've been waiting for the Christmas season to show up so you can stroll through lit neighborhoods and parks while drinking hot chocolate and listening to Christmas music.
As we gear up for colder temperatures and the holiday season ahead, Florida's Christmas celebrations and markets have been working hard to deliver you magical Christmas events that'll fill up your social calendar.
On today's blog, we have 10 of the best Christmas lights and celebrations you can attend with your family and friends this holiday season.
Many of them are free while others encourage donations or require a small fee to attend.
A lot of these events also allow leashed dogs so you can make sure every member of your family can participate in the festive merriment.
Let's get started!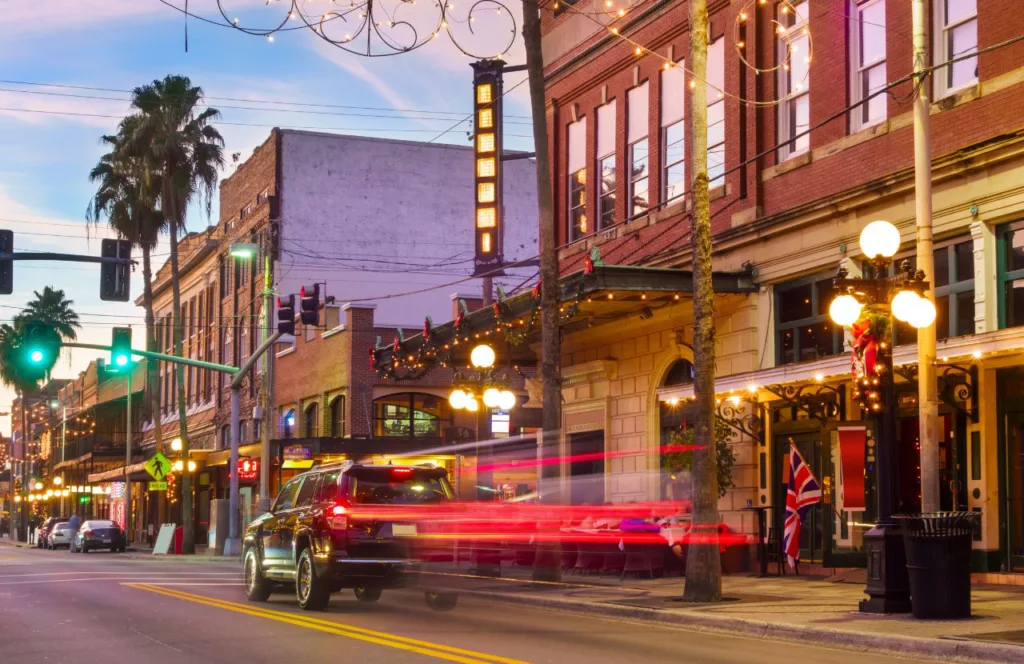 THIS POST MAY CONTAIN AFFILIATE LINKS. PLEASE READ MY DISCLOSURE FOR MORE INFO.  Which means if you click on certain links, I may receive a small commission at no additional charge to you.
1. Winter Village at Curtis Hixon Park
Starting on November 18th and going through January 4th, 2023, Curtis Hixon Park will be coming to life with their annual Winter Village festivities.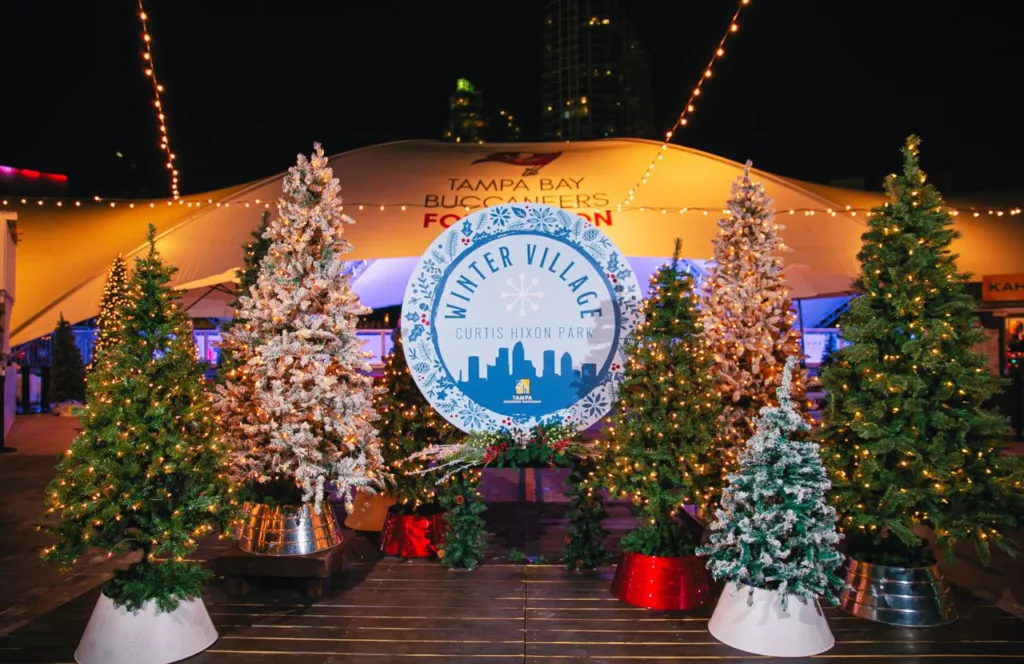 This year's holiday adventure featuring exciting activities like:
Ice-skating
Curling
Riding on the Winter Village Express
Santa sightseeing
Taking a lighted boat parade and so much more!
Why We Love This Tampa Christmas Lights Display
The best part is your furry friends are welcome to this free celebration if they are leashed and watched.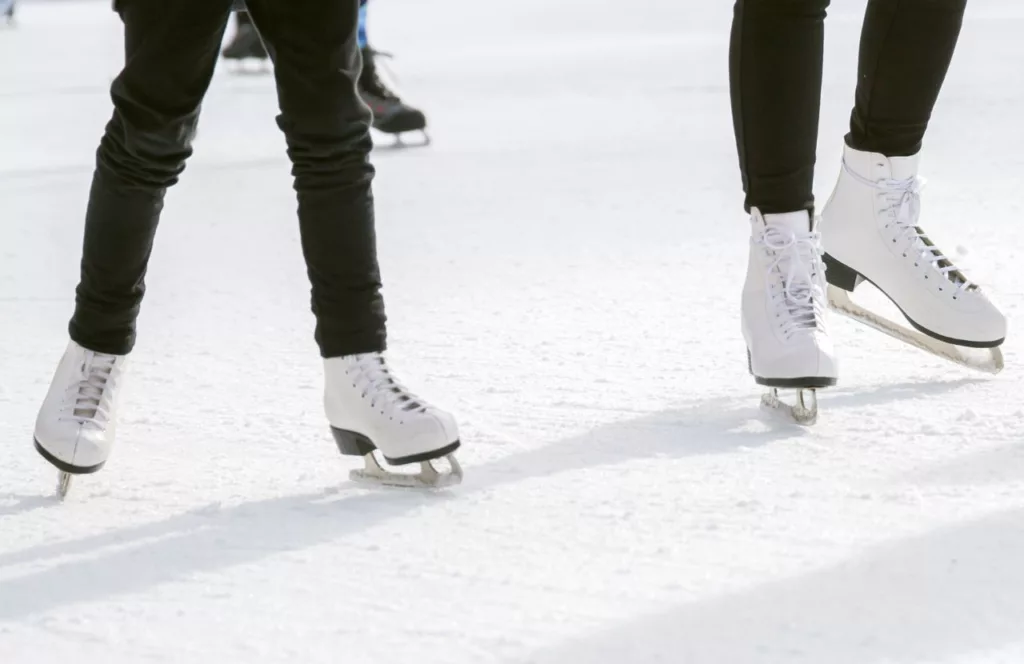 While it's free to attend and walk the grounds, you might want to bring some extra cash for the shopping, eating, and ice skating you might partake in ($17).
Address: 600 N Ashley Dr, Tampa, FL 33602
Get up to 82% off of the Tampa Bay attractions with Groupon TODAY!
2. Oakdale Christmas House
Celebrating the holiday season for the 46th year in a row, Oakdale Christmas Display is a great place to take your kids for some holiday fun.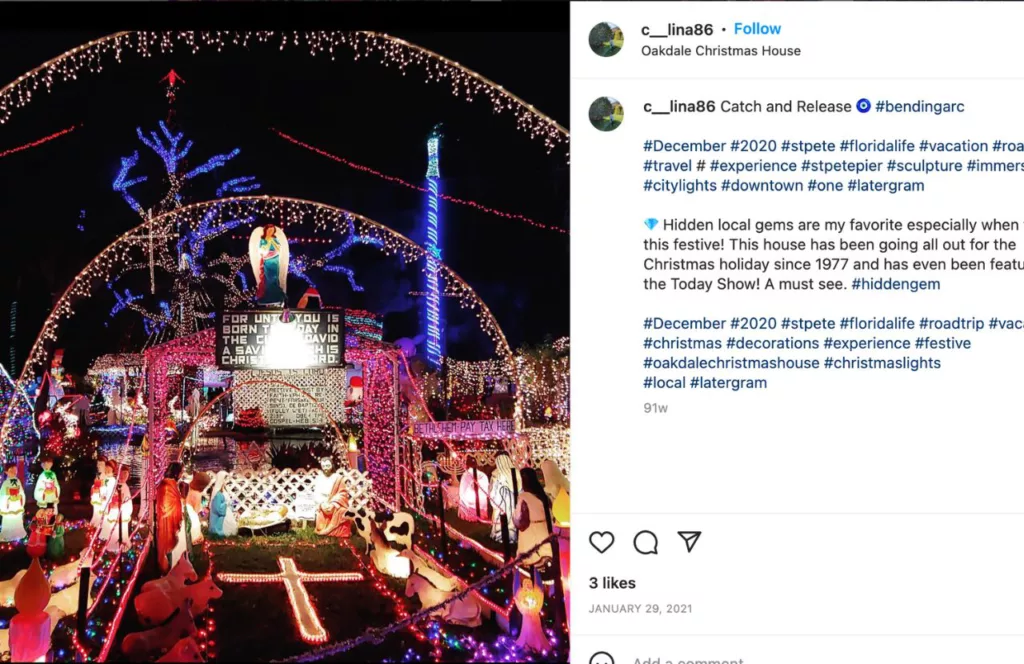 Why We Love This Tampa Christmas Lights Display
Running from Black Friday through Tuesday, January 3rd, people of all ages can attend this free experience and enjoy flashy Christmas lights and displays set to fun music.
There's also an array of carnival rides, a bubble machine, a manger scene, and talking and dancing life-size holiday caricatures.
Address: 2719 Oakdale St S, St. Petersburg, FL 33705
3. Enchant Christmas
Returning to Tropicana for yet another year of magical Hallmark Channel fun comes this unique Christmas experience that counts down to Christmas with over 4 million lights that build up the entire event.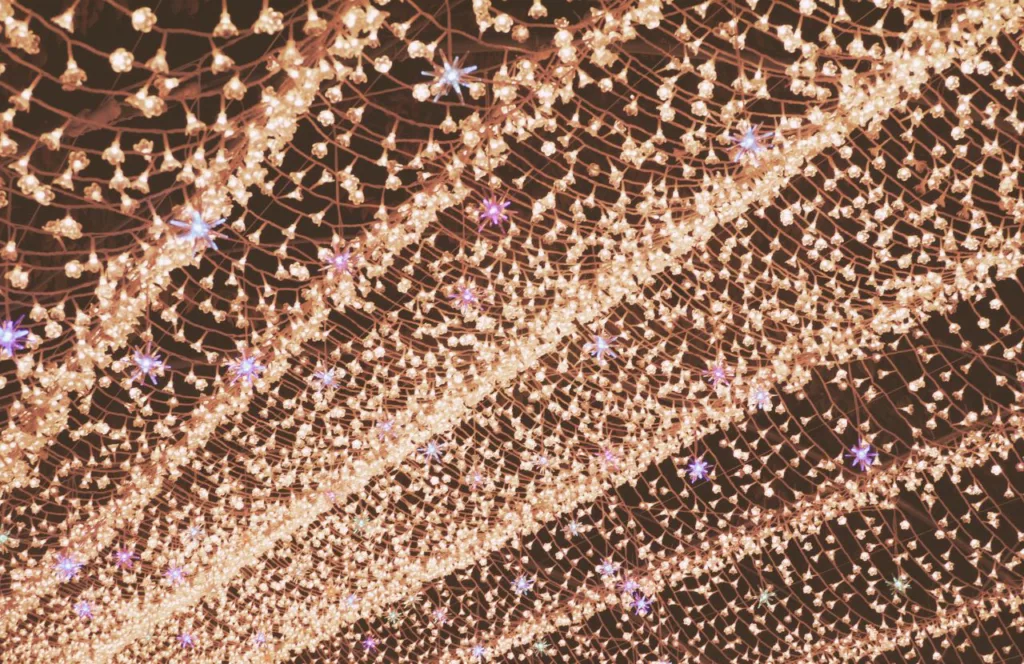 Why We Love This Tampa Christmas Lights Display
You can stroll through a spectacular lighted maze and find your way to the epic 100-foot Christmas tree, glide along the ice on your skates as you watch the glow of the villages light up before you ($18).
You can also walk through the small village of tiny shops filled with artisan vendors, specialty crafts, and fun boutiques.
Adults can stop by the Hallmark Channel Cozy Corner to find one-of-a-kind gifts and browse the holiday wine selection from the Hallmark Channel Wine Club.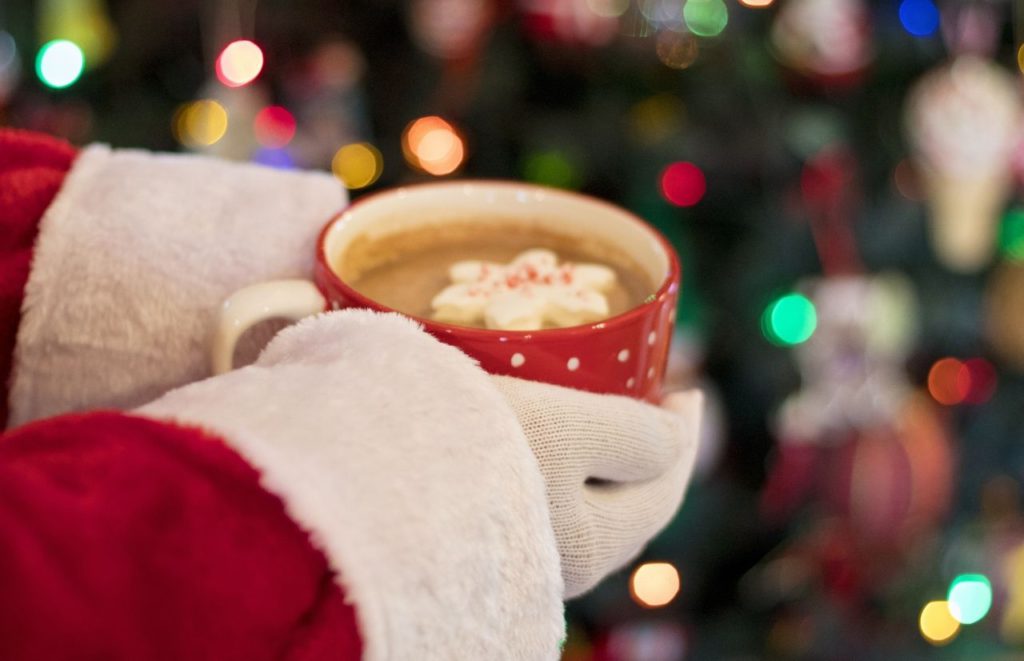 This is just the tip of the iceberg for everything you and your family will be able to do. Tickets for adults start at $35 and are $20 for children.
Address: 1 Tropicana Dr., Dt. Petersburg, FL 33705
4. Christmas Town at Busch Gardens
Busch Gardens Christmas Town is marked as Tampa's biggest and brightest holiday event!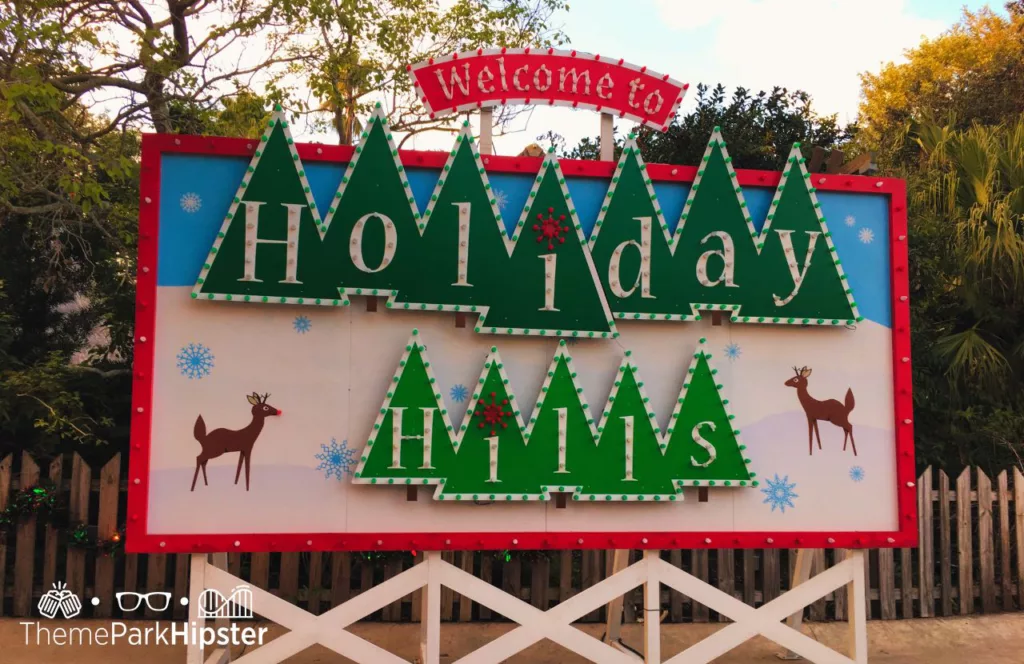 Join the holiday celebrations at Busch Gardens where the town will come alive for Christmas starting on November 14th and running through January 9th, 2023.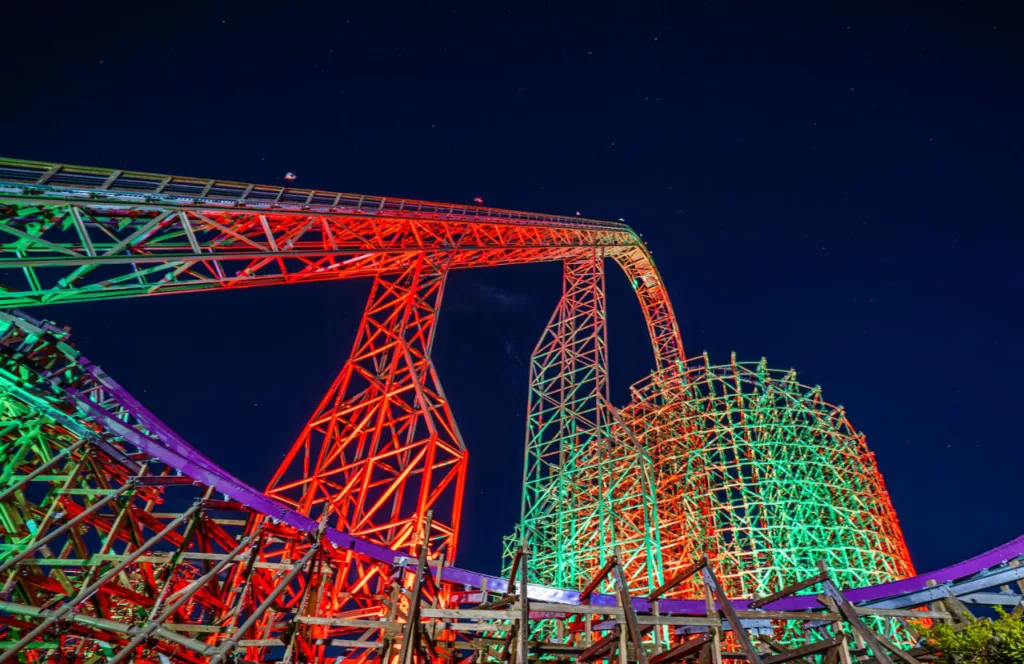 Why We Love This Tampa Christmas Lights Display
You'll get to experience a fireworks show, animal encounters, a Christmas show on ice, a tunnel filled with Christmas lights, world-class roller coasters, and Santa and his reindeer!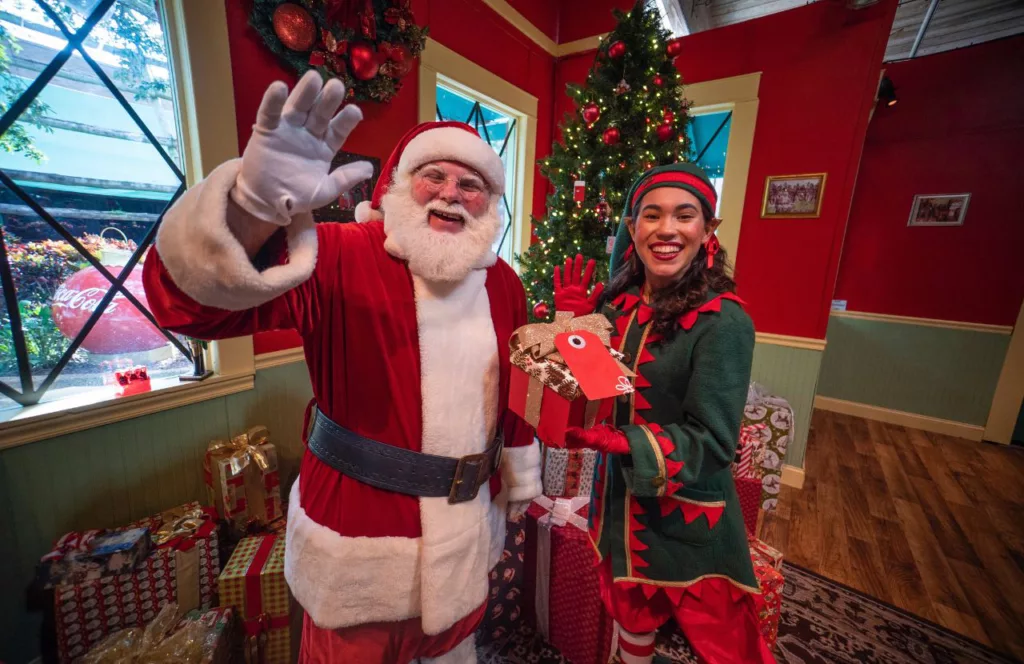 To give yourself a guaranteed VIP experience, be sure to get to the Christmas on Ice show early or book an animal encounter to get an up close and personal look at the furry creatures.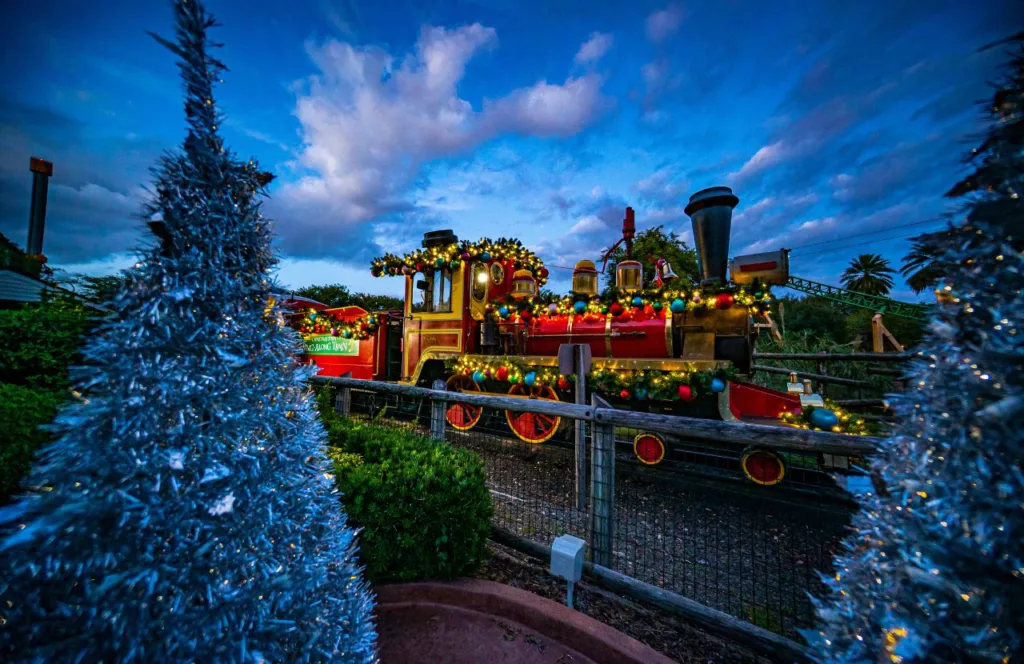 Christmas Town is one of my FAVORITE things to do in Tampa for Christmas!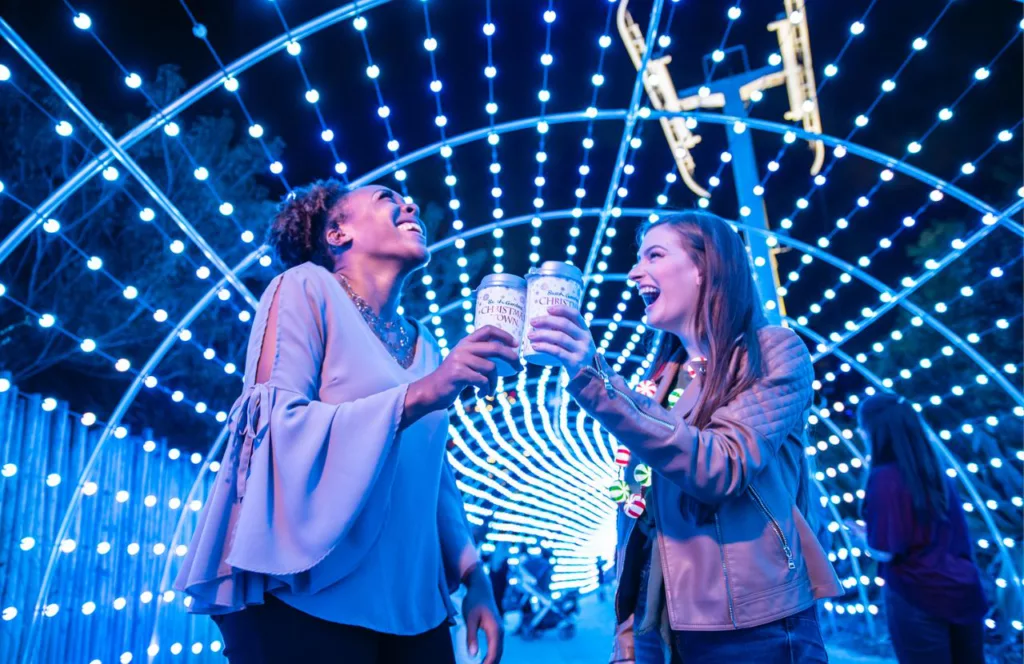 And although it's not free, it is included with your theme park admission to Busch Gardens.
Address: 10165 McKinley Dr, Tampa, FL 33612
Recommended: Complete Guide to Busch Gardens Christmas Town in Tampa, Florida
5. Lights at Lake Park
This neighborhood event of Lake Park Estates originated in 1993 and has thrived ever since as an event marked on calendars every year.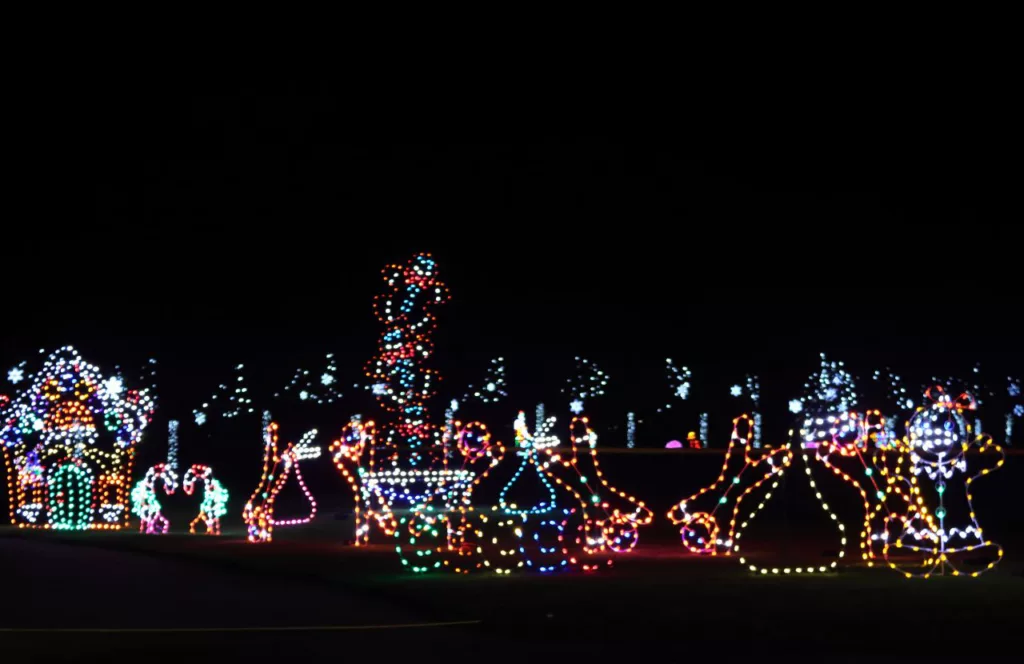 The neighborhoods of Lake Park Estates, Wieker, Lakeside Estates, and Lake Seminole Village come together and decorate their homes for over 3 miles for visitors to enjoy.
Why We Love This Tampa Christmas Lights Display
If you're someone who enjoys a quieter event and wants to stay in their cozy car listening to Christmas music and slowly driving by gorgeous festive lights and decorations, this event is right up your alley.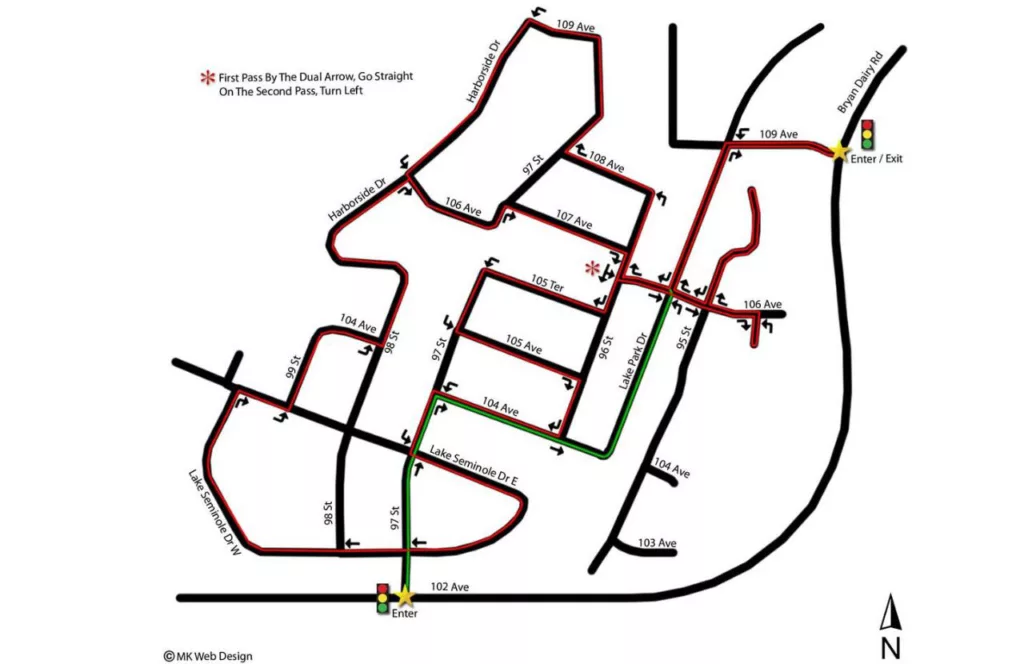 This slow drive-by event is free but accepts donations that will go to Suncoast Hospice to support community activities.
The lights will be displayed for visitors from December 1st through December 31st from 6 PM-10 PM.
Because there isn't one set location, the website linked above has several addresses that can help you locate the neighborhoods from different streets.
Address: 109th Ave N, Largo, FL 33773
Book your Discounted Room at the Hard Rock Hotel in Tampa TODAY!
6. Tampa Riverwalk Holiday Spectacular
What could be more beautiful than watching Christmas lights float by you on a Riverwalk?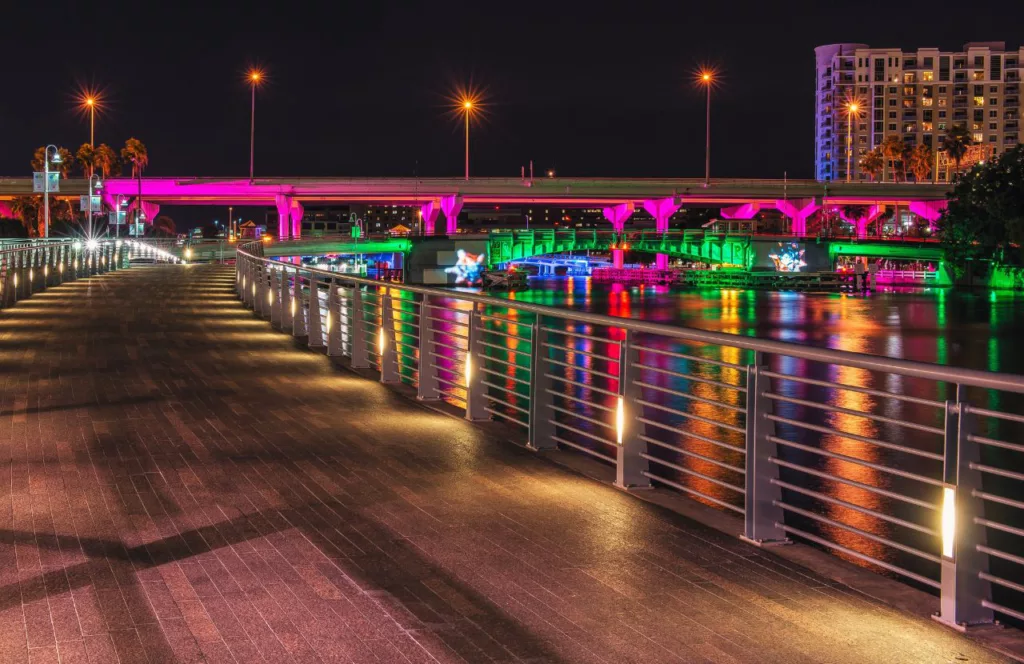 This year's Holiday Spectacular kicks off on November 28th with a tree-lighting ceremony to commemorate the start of the season.
Why We Love This Tampa Christmas Lights Display
The unique experience offers visitors a holiday selfie station, a holiday lighted boat parade, New Year's Eve fireworks, and lighted floating displays sparkling across the water.
Don't miss your chance to enjoy this free event before it ends on January 2nd, 2023.
Address: Riverwalk, Tampa, FL 33602
7. St. Petersburg Waterfront Lights and Display
Each year at the end of November St. Petersburg puts up thousands of lights and decorations for visitors from all over the country.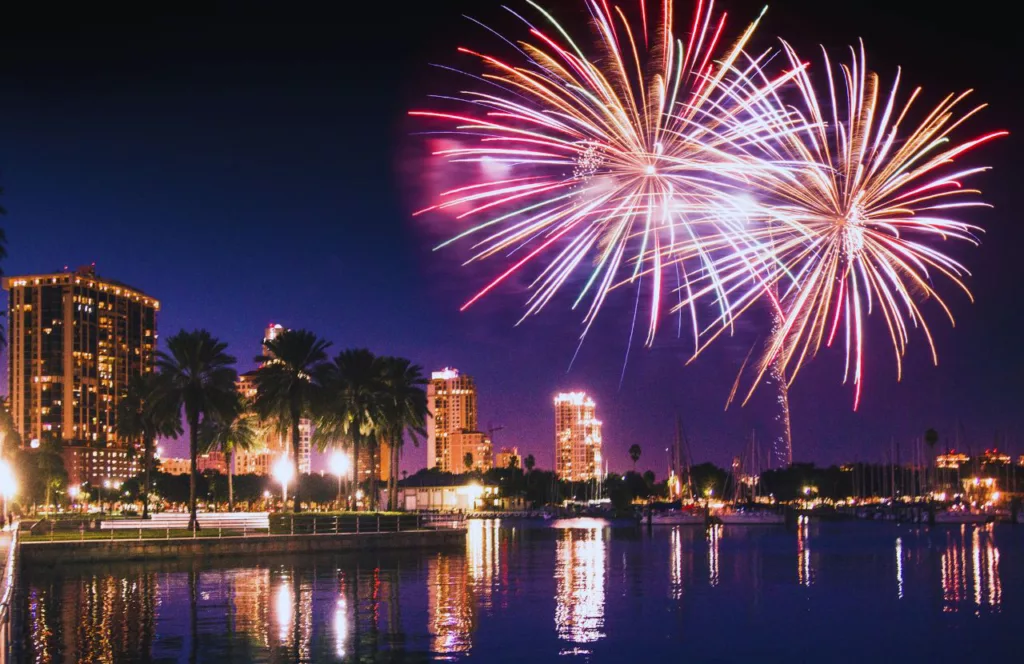 Why We Love This Tampa Christmas Lights Display
These magical waterfront lights sit in North and South Straub Parks and are perfect for families and friends.
It's also great for people wanting to slowly stroll the walkway taking in the holiday season and all the decorations celebrating the end of the year.
This free event starts on November 30th and ends on January 1st, 2023.
Address: 701 Bayshore Dr. NE St. Petersburg, FL 33701
Want DAILY Florida Travel Photos? Follow Florida Hipster on Instagram TODAY!
8. Florida Botanical Gardens
Free to the public starting on November 26th, the Florida Botanical Gardens will transform into a wonderland of twinkling lights and Christmas decorations.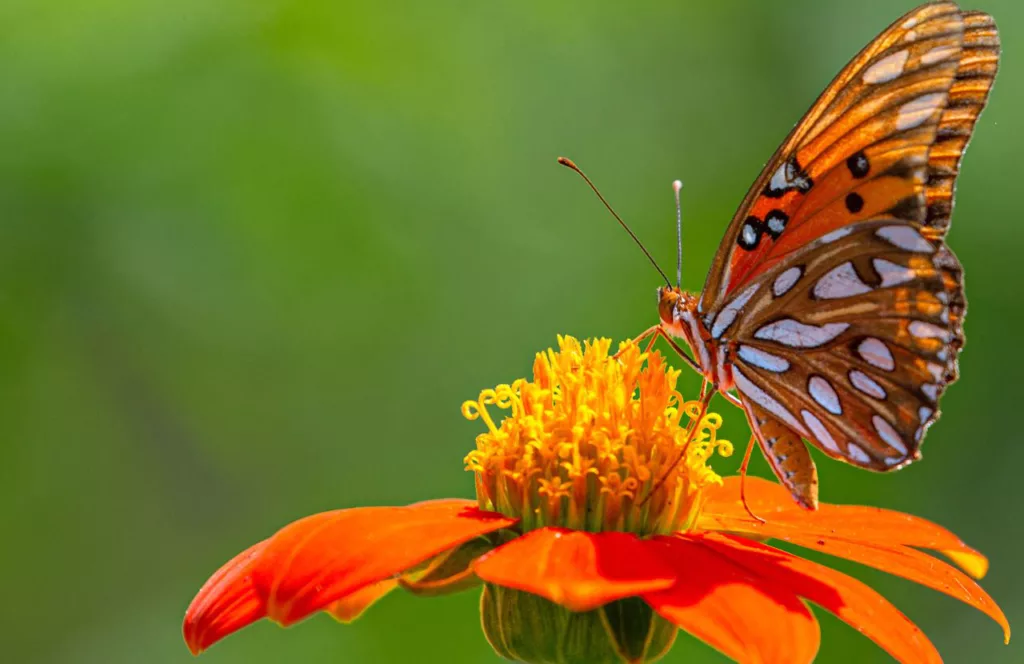 Why We Love This Tampa Christmas Lights Display
You'll get to walk through over a million flashing LED lights as you say hi to the snowman family, shop for holiday-themed gifts and trinkets, and visit the one and only Santa Clause.
While this event is free, a $5 donation is encouraged when you walk through the doors. Enjoy the lights and festivities up until January 2nd, 2023.
Address: 12520 Ulmerton Rd, Largo, FL 33774 and 1221 Walsingham Road, Largo, FL 33778
9. Night of Shimmering Lights at Sunkissed Acres
This Sunkissed Acres winter event features a walking trail of shimmering lights set to music you and the family can dance to.
Along the walk, you'll be able to visit the nativity scene and star of David in the religious center.
Why We Love This Tampa Christmas Lights Display
You'll also get to enjoy a scavenger hunt, a maze, tons of games, and a foam play area on select nights.
This holiday village offers refreshments, a seasonal movie on the big screen, and a photo spot to take pictures of your night.
The cost for this event is $9 for visitors 3 and up. This cost covers parking, the walking trail, and all activities.
Comfortable shoes are recommended as the terrain can be a bit rough with uneven ground in certain parts of the trail. The event starts on November 25th and goes until December 31st from 6:30 PM to 9:30 PM.
Address: 2302 N. Dover Road Dover, FL 33527
10. Victorian Christmas Stroll
Tampa's annual Victorian Christmas Stroll is celebrating the end of the year with a bang!
Walk through different exhibit rooms taking in the different themes and displays while enjoying their 14-foot Christmas tree adorned with antique decorations and ornaments.
Why We Love This Tampa Christmas Lights Display
This entire event is meant to celebrate an old-fashioned holiday with a variety of:
Live music entertainment
Complimentary cider and Cookies
The Museum Store that sells elegant jewelry and artwork
If you're someone who tries to avoid crowds, you can enjoy early access to view decorations from November 19th through the 30th.
However, the full experience will be open to the public starting December 1st and ending on December 23rd (closed on Thanksgiving, Christmas Eve, and Christmas Day).
Tickets for adults are $18.00, $16.00 for seniors, and $12.00 for youth.
Address: 401 W. Kennedy Boulevard Tampa, FL 33606
Save 53% at MUST-SEE Tampa Bay attractions TODAY with Your CityPASS!
My Final Thoughts on the Best Christmas Lights in Tampa, Florida
As you can see, holiday celebrations are aplenty in the Tampa area so gather your kids and your pets and make your way to one or more of these limited events happening all over the city.
There's no better way to celebrate the Christmas season than by everyone coming together to enjoy festive music, lights, and the one and only Santa Claus!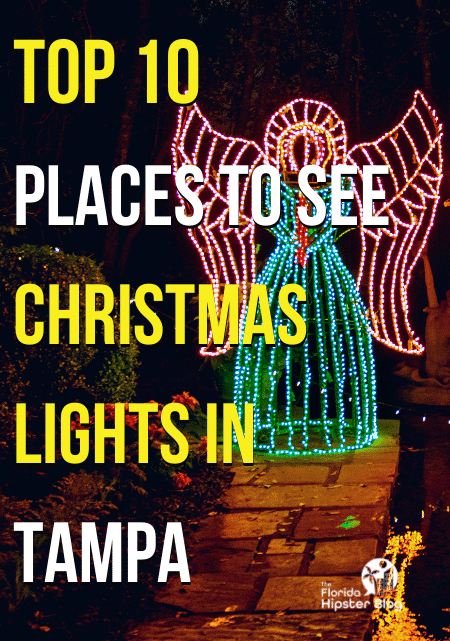 Let us know what your favorite thing to do in Tampa for Christmas in the comments section below.
Happy Holidays Hipster!