Are you looking for the best free things to do in St. Petersburg, Florida?
From its magnificent shoreline to the stunning beaches, St. Pete has something in store for everyone. 
The city is located a few minutes away from Tampa and almost an hour and a half away from Orlando.
St. Petersburg offers tons of recreational and fun-filled activities to its tourists and locals.
This sunshine city is extremely vibrant during the day and very laid back during the night.
However, there are still so many fun things to do in St. Petersburg during the late hours as well.
You can check out the breweries turned into hangout spots and enjoy the exciting street festivals.
The city has a very different vibe from its surrounding areas. Its murals and stunning landscapes all make St. Petersburg a destination worthy of your visit!
AND what is even better than exploring the city free of cost???
I guarantee you that after enjoying these zero-cost fun activities here in St. Petersburg, you will definitely fall in love with this city.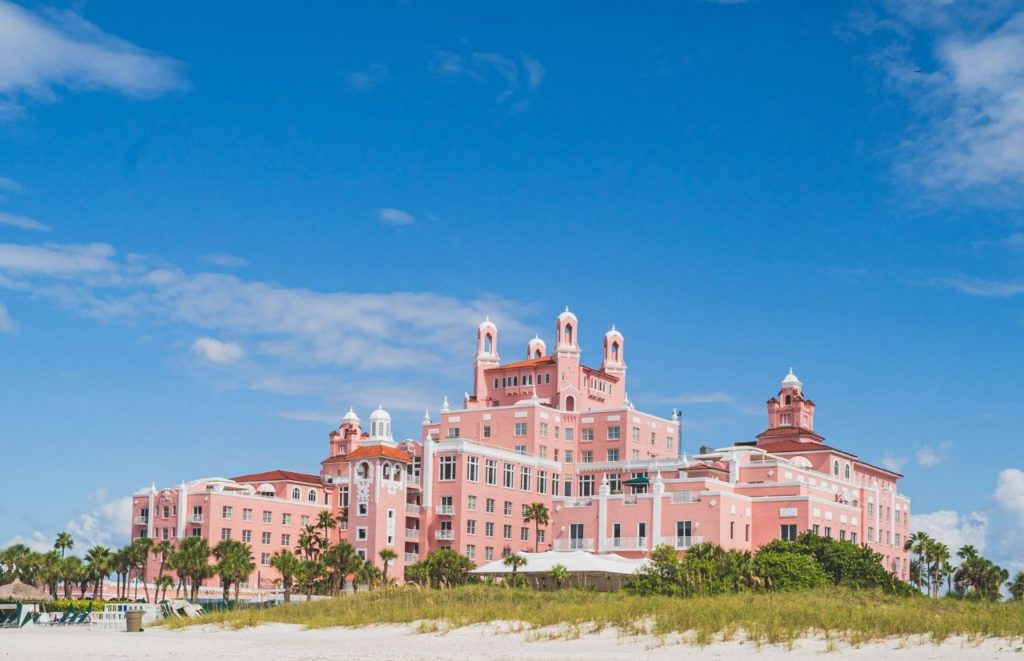 THIS POST MAY CONTAIN AFFILIATE LINKS. PLEASE READ MY DISCLOSURE FOR MORE INFO.  Which means if you click on certain links, I may receive a small commission at no additional charge to you.
1. Hangout at the St. Pete Pier
One of the most popular free things you can do in St. Petersburg is taking a walk in St. Pete Pier.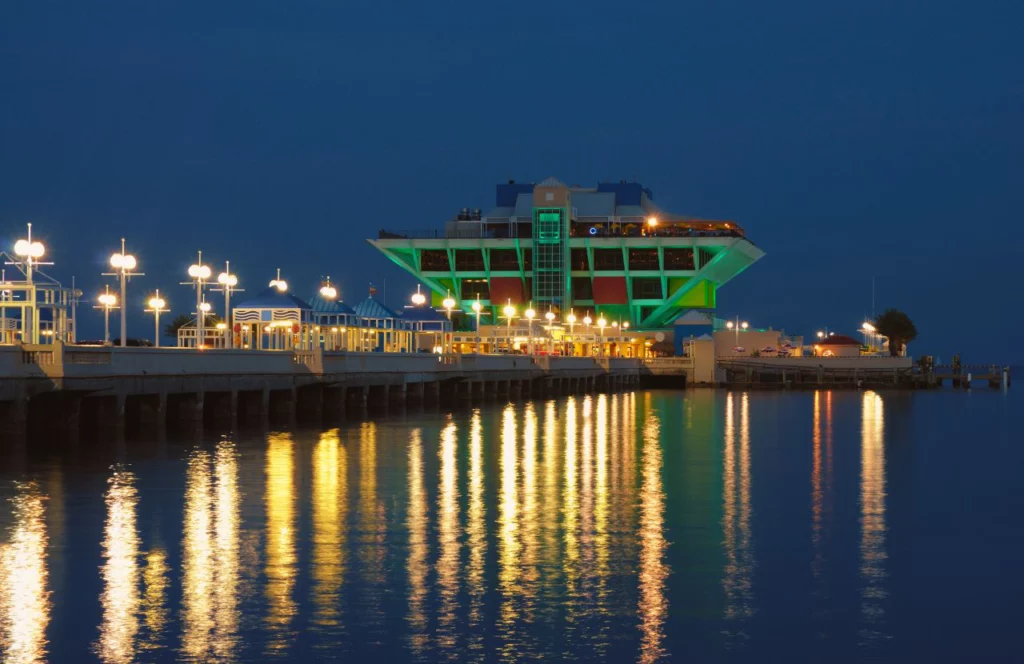 The place was remodeled in three years and was reopened to the public in 2020.
Why This is One of the Best Free Things to Do in St. Petersburg, Florida
This Pier can give very tough competition to all the other piers in the world because it has:
a public beach
6 restaurants
a museum
Vendors
sculptures
a splash pad for kids
playground
The pier is known for its picture-perfect artwork, and the restaurants here offer breathtaking views of St. Petersburg from their rooftop bar.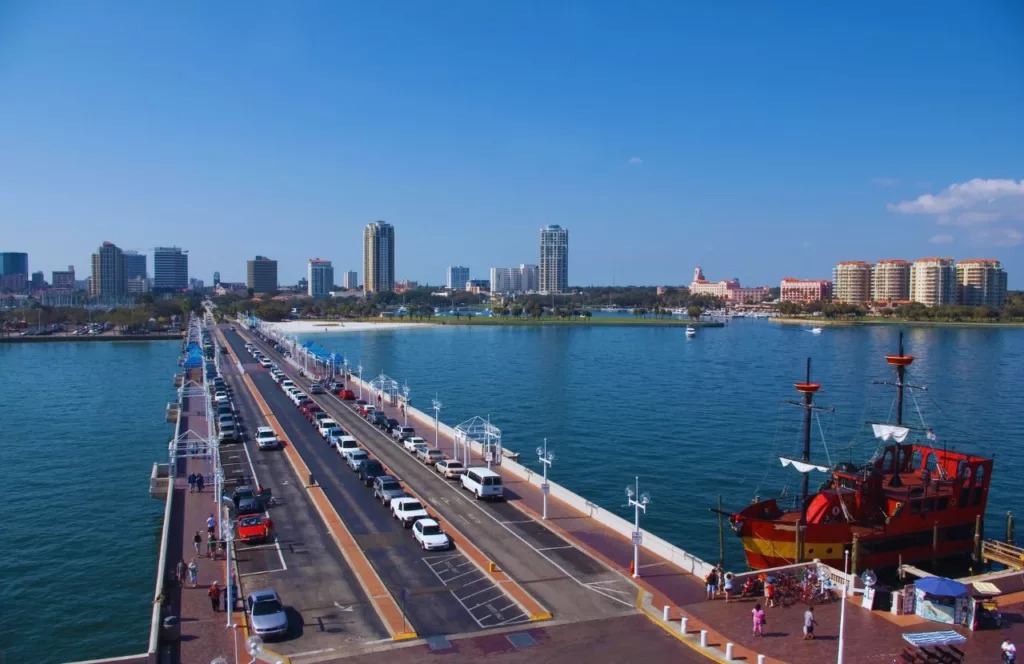 You can also enjoy a picnic here with your friends and family. The colorful yet relaxing atmosphere is what makes St. Pete Pier so inviting to visitors.
Get up to 82% off of the Tampa Bay attractions with Groupon TODAY!
2. Visit the Beaches
As mentioned earlier, St. Petersburg is known for its shoreline and stellar beaches.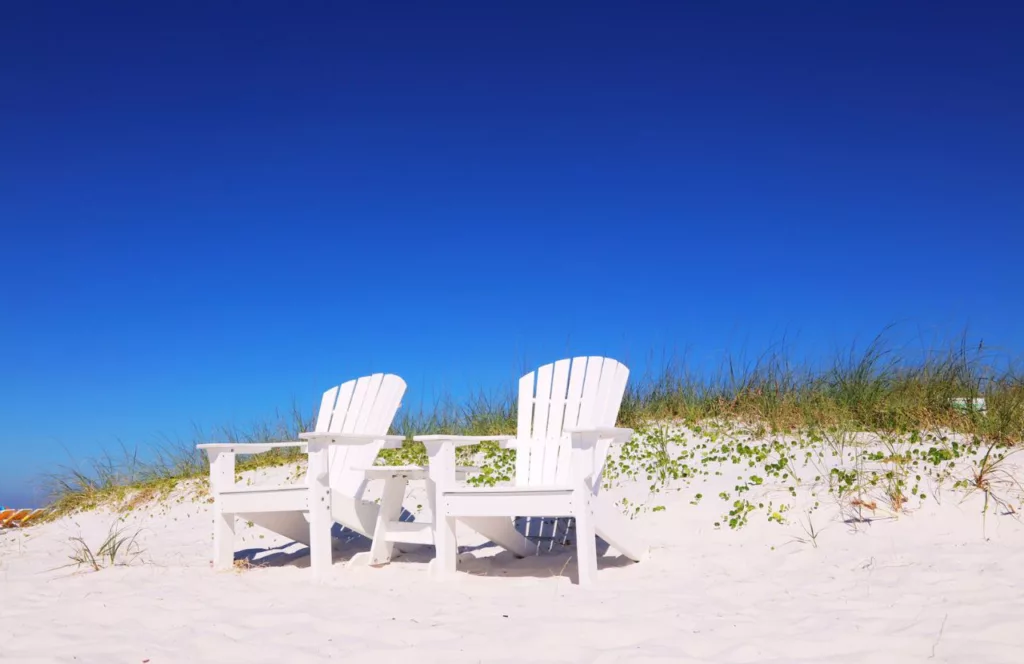 There is nothing more relaxing than visiting the pristine beaches on a nice warm sunny day.
Why This is One of the Best Free Things to Do in St. Petersburg, Florida
Most of the parking on the beaches does not cost a lot, and you can easily walk to the beach.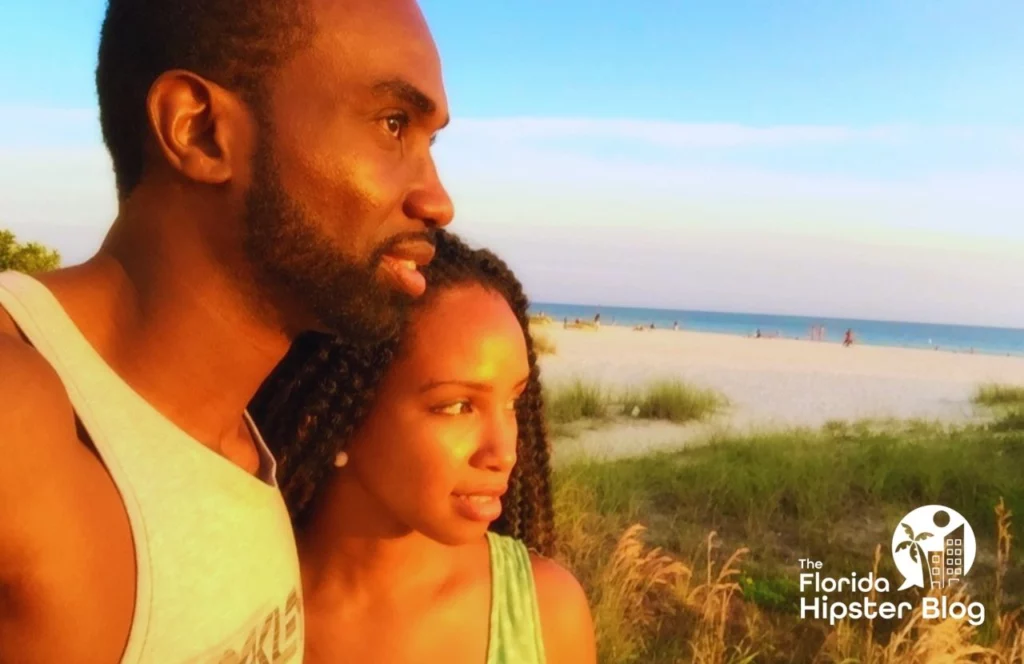 The best beaches you can visit while you are in the St. Petersburg area are:
Sand Key Beach which is one of the most underrated ones
St. Pete Beach which was travelers' choice #1 beach in the U.S in 2021
Clearwater Beach which is perfect for the families and weekend getaways
Madeira Beach which offers a perfect view of the sunset
Upham Beach with a secret beach garden
Treasure Island a hidden gem in Florida
One of the best things about the beaches here in St. Petersburg is that they are still far away from the radar of a lot of tourists.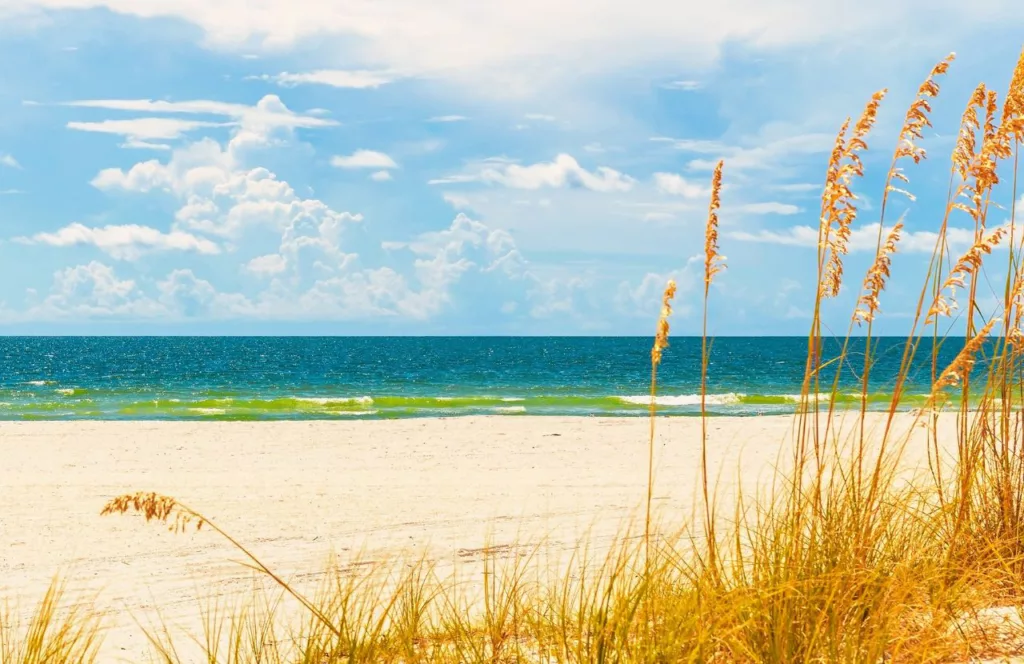 This makes them less crowded and more fun to enjoy.
3. Enjoy Wine and a Good Book at Book + Bottle
Book + Bottle is a small hybrid bookstore, a wine bar, and a coffee shop.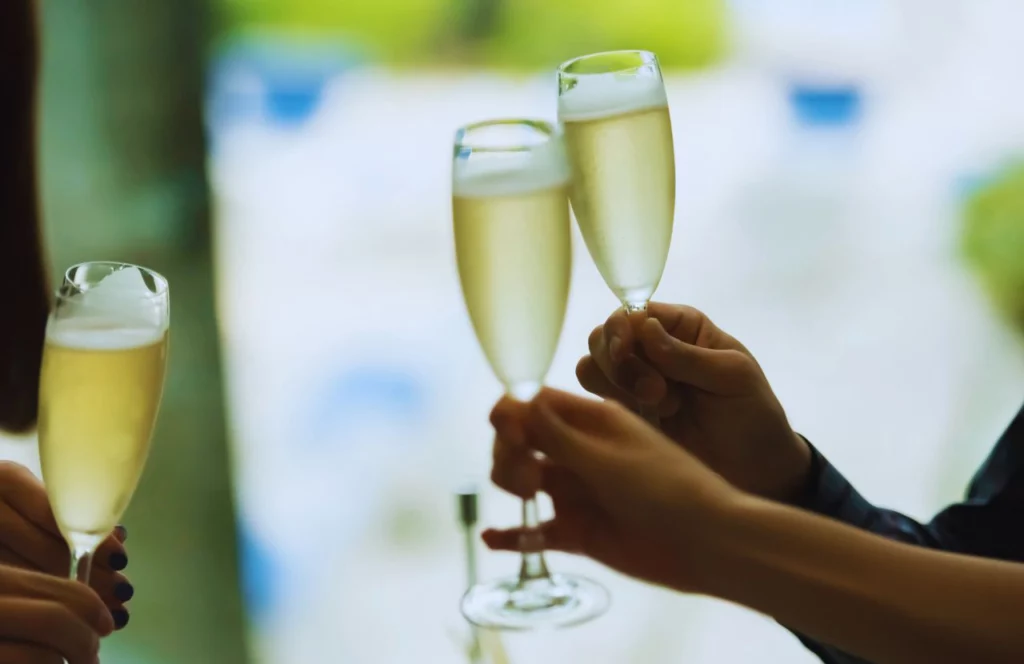 It is the perfect place to enjoy a conversation with a friend over coffee or to work, or simply read a book while drinking a glass of wine.
Why This is One of the Best Free Things to Do in St. Petersburg, Florida
This place offers delicious lattes and cappuccinos. It also has a very welcoming staff that is passionate about their work and will be more than happy to guide you when it comes to books and recommendations.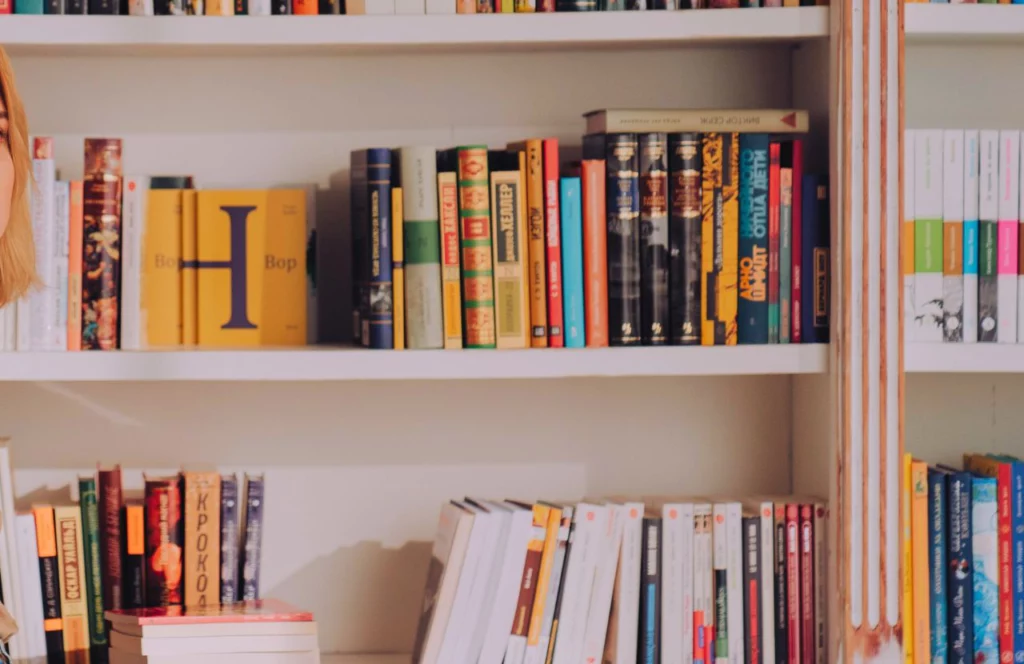 The best part of this place is that they offer free tasting of wine every Friday from 5 p.m. to 7 p.m. in the evening.
You can also become a member of their book clubs and enjoy books at their retail price.
Book your perfect beach house TODAY with VRBO!
4. Explore Downtown
If you are interested in experiencing the old Florida vibes, then you must visit the Downtown of St. Petersburg.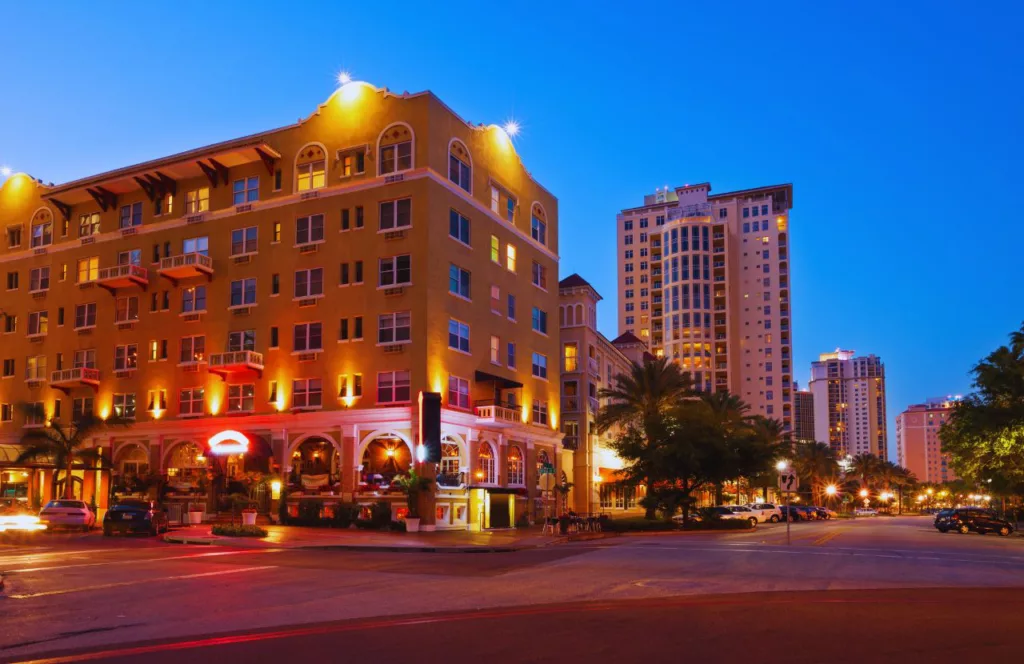 It has a small town vibes, offering you a charming, artsy and eclectic atmosphere.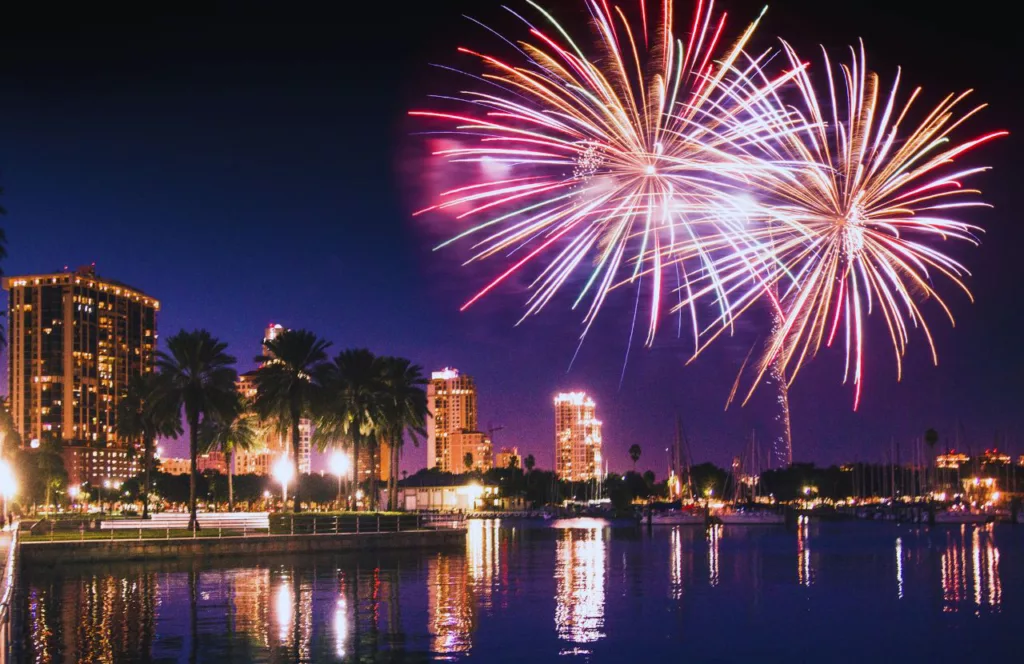 The locals are also very welcoming, and the area has several colorful shops, antique stores, and beautiful houses, which will make you want to look at them again and again.
Why This is One of the Best Free Things to Do in St. Petersburg, Florida
I loved living here because there were (and still are) several options for coffee shops, dining, and breweries here in Downtown.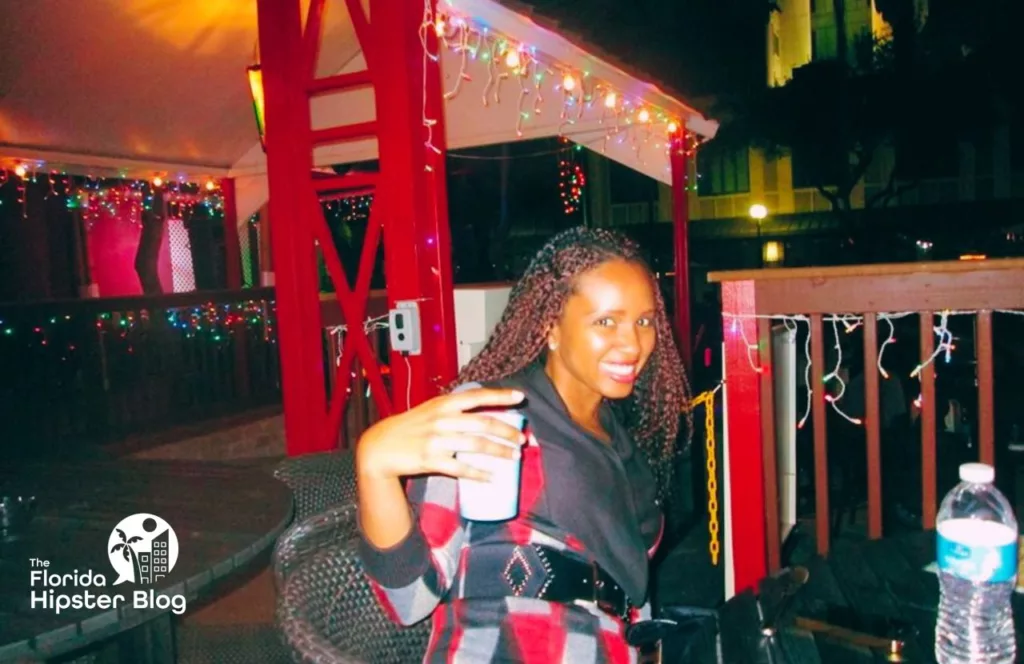 The whole area is extremely easy to explore and very happening, with each stop offering some creative and fun activities to the tourists and locals.
Don't forget to visit on Friday and Saturday nights as there are so many pubs and bars to explore!
5. Get Great Views of the Skyway Bridge
The Skyway Bridge is not entirely free but is extremely cheap compared to other spots in St. Petersburg.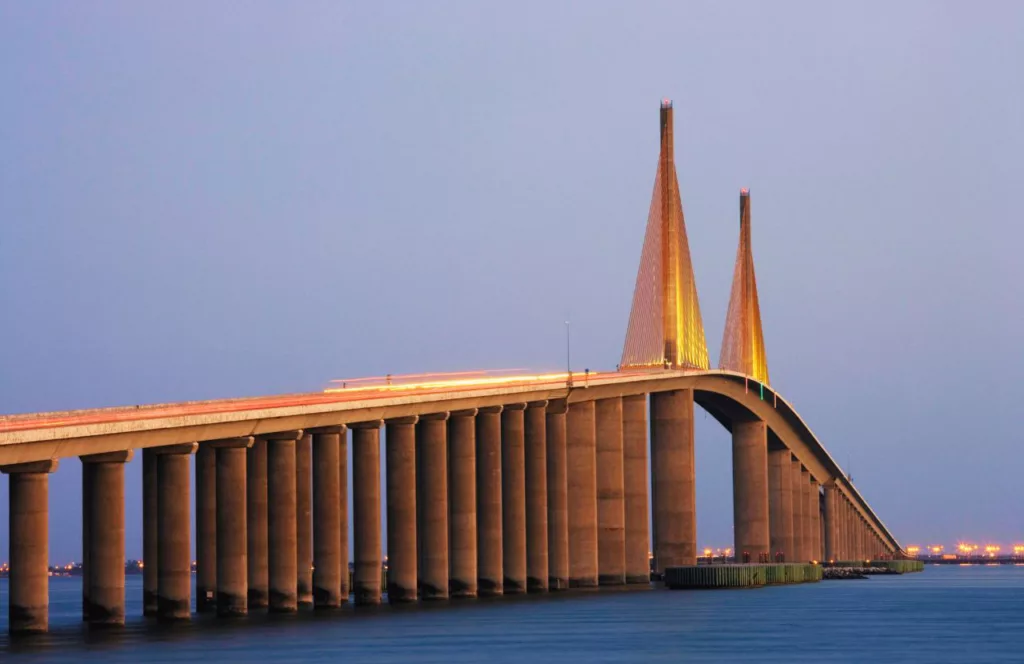 This place offers some of the best views you will ever get to see, and we are not exaggerating.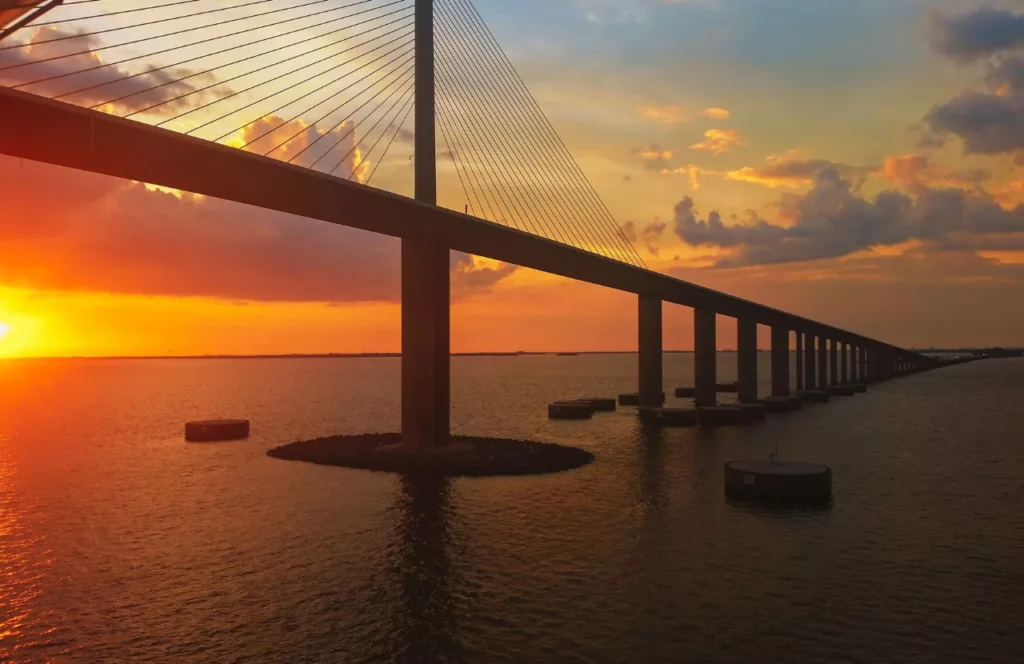 The day and night views are in extreme contrast with each other but are beautiful in their own ways.
Why This is One of the Best Free Things to Do in St. Petersburg, Florida
St. Pete's Skyway Bridge is an architectural masterpiece covering Tampa Bay.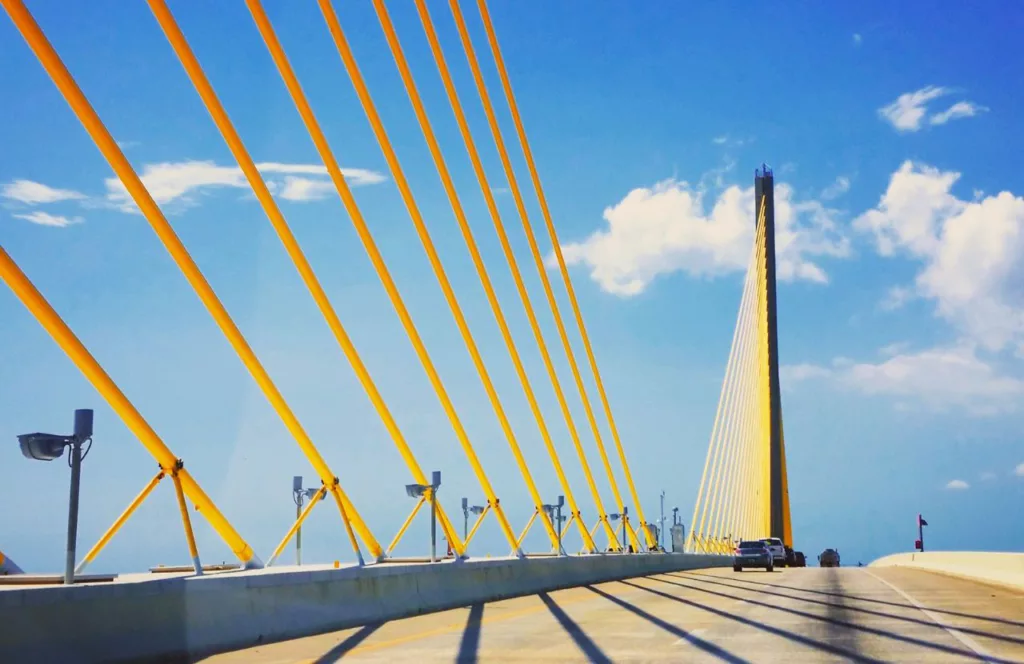 There are also small fishing piers on either side of the bridge with parking. You can also have a stopover here in order to relax or to have a picnic.
Save 54% or more on Tampa Bay's 5 best attractions with CityPASS TODAY!
6. Relax at the Farmers Market (Saturday Morning Market)
Located in the heart of St. Petersburg is the Saturday Morning Market. It is among the most famous markets in the country!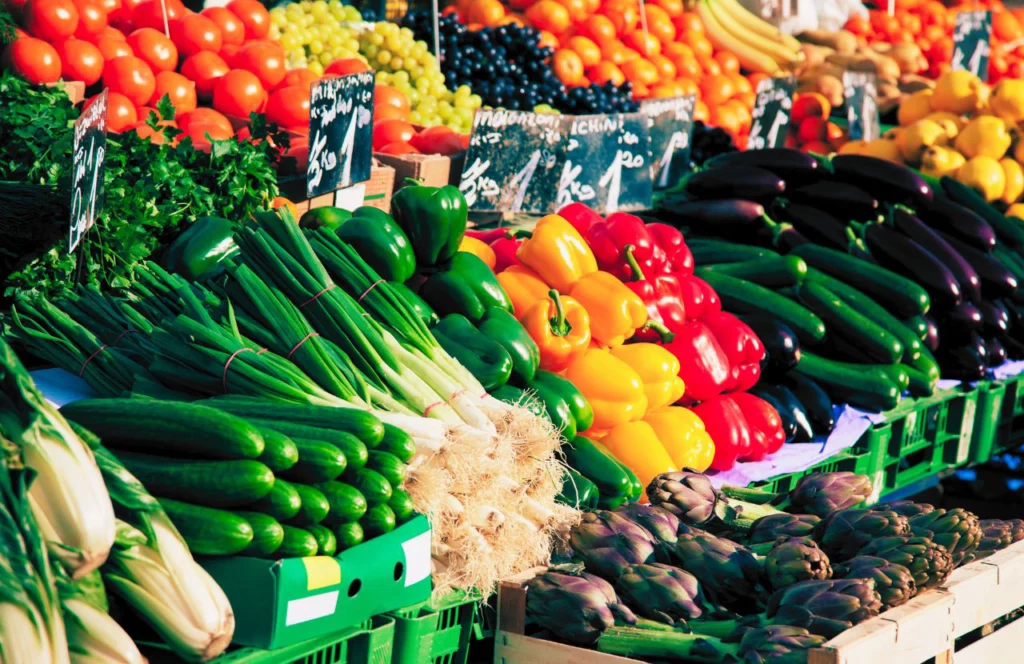 Even though visiting the market is free, it will become very hard for you to resist all the delicious food, goodies, and drinks offered here.
Why This is One of the Best Free Things to Do in St. Petersburg, Florida
The vendors here sell homemade bread and snacks that are too good to ignore.
The market makes you feel a joyful connectedness with all the food, crafts, and music.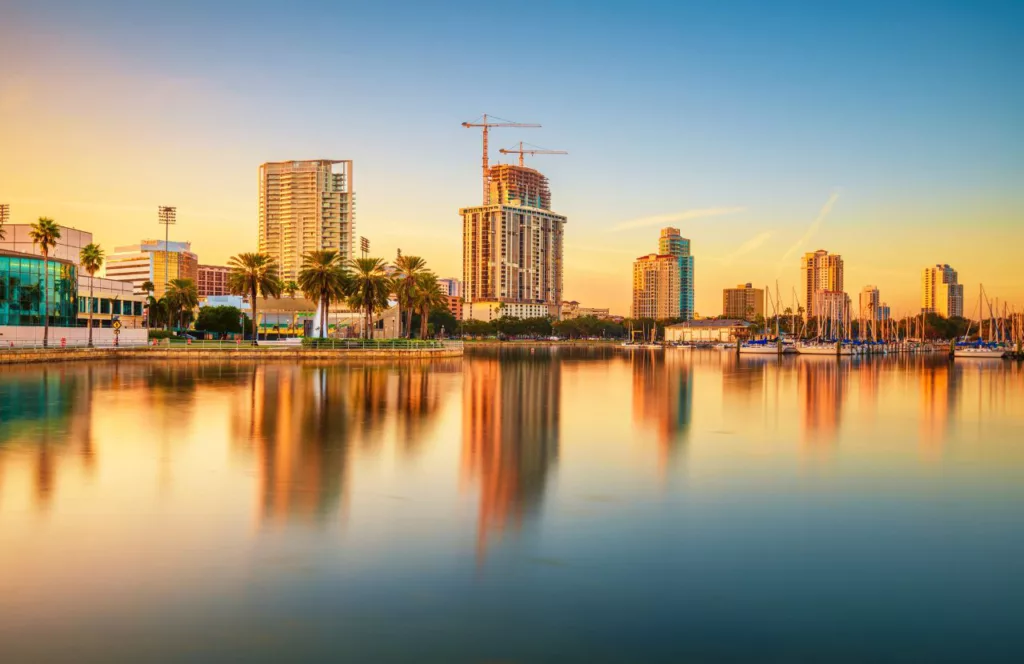 All in all, the Farmers Market promotes environmental sustainability and healthy eating and, most importantly, pays homage to the farmers without whom there will be no food on our tables.
7. Enjoy St. Petersburg Second Saturday Artwalk
As the name says, on the second Saturday of every month, the districts in St. Petersburg collaborate to organize an art walk.
Why This is One of the Best Free Things to Do in St. Petersburg, Florida
The districts promote all their local artists and their artwork to explore, inspire and engage the visitors.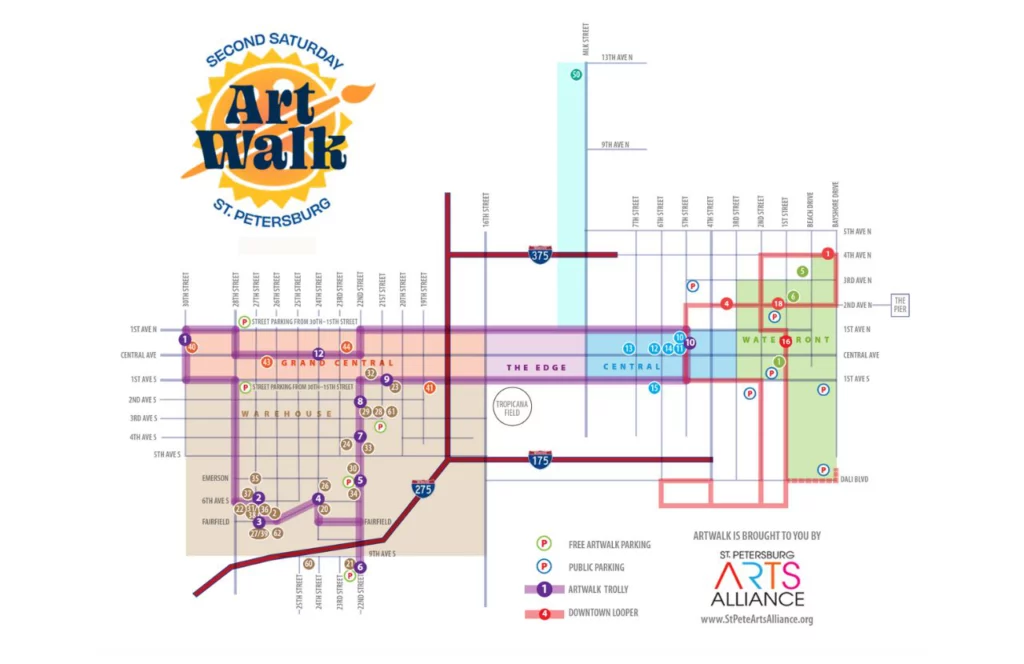 This year, there will be 40 Artwalk venues, and organizers have also arranged a free white trolley for all the enthusiasts.
The wait time between each stop is going to be more than half an hour which gives you enough time to interact with the artists and to look around.
Get up to 82% off of the Tampa Bay attractions with Groupon TODAY!
8. Discover Fort De Soto Park
One of the perfect spots for families in St. Petersburg is Fort De Soto Park.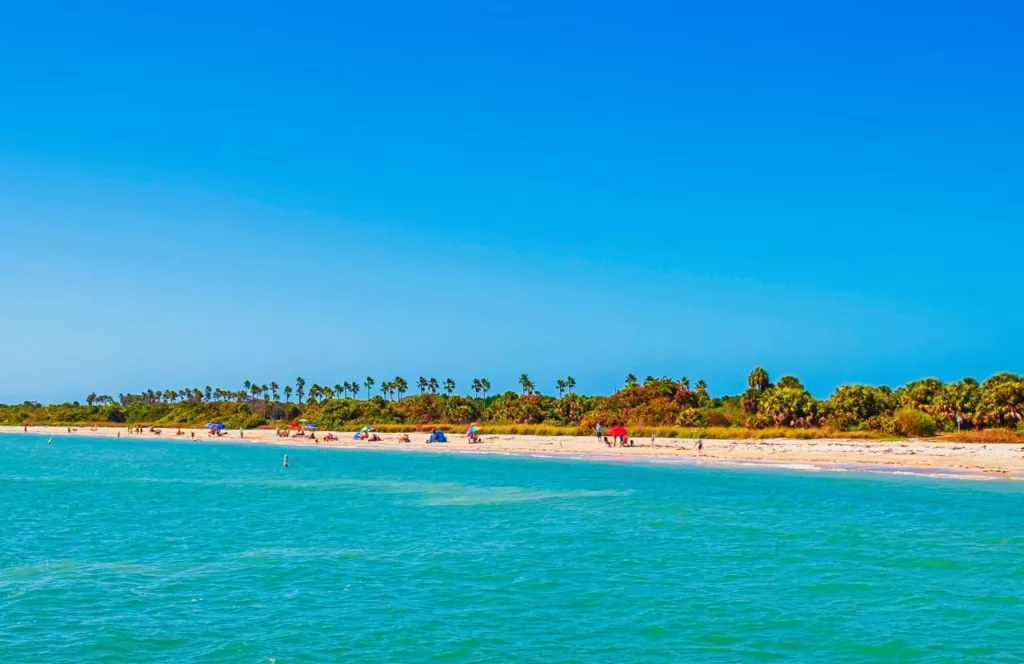 The park has a historic fort, a museum, and a beach. Fort DeSoto beach is one of the best beaches you must visit while you are in St. Petersburg.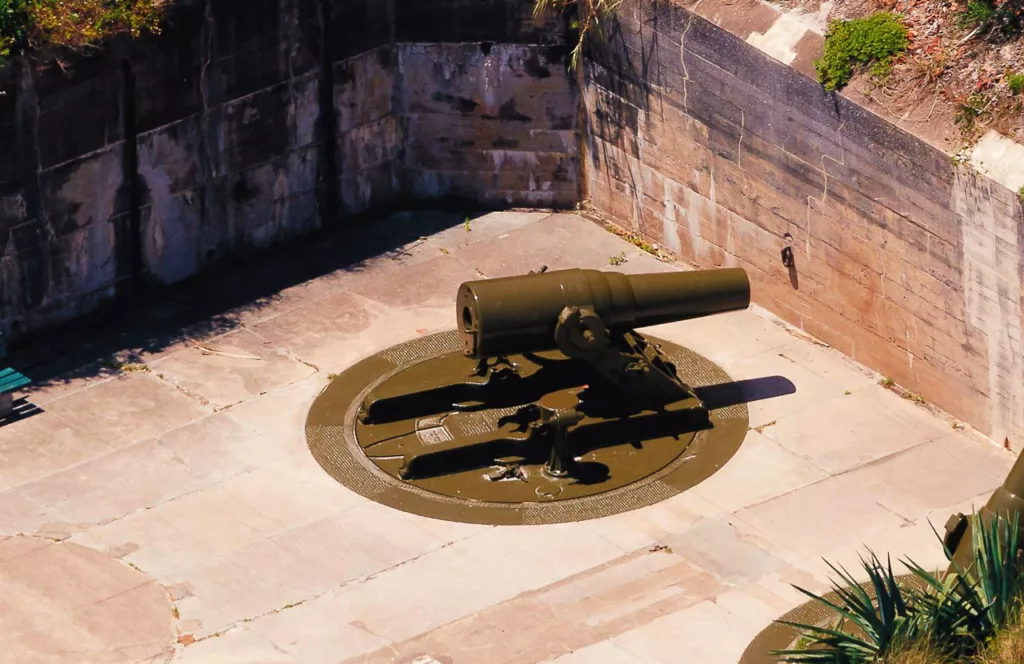 This beach is not jam-packed with many tourists, and you can enjoy an exclusive experience with nature.
Why This is One of the Best Free Things to Do in St. Petersburg, Florida
For a few dollars, you can also enjoy paddling through the mangroves to spot manatees and dolphins, or you can have a run on the seven-mile trail the park has to offer for free of cost.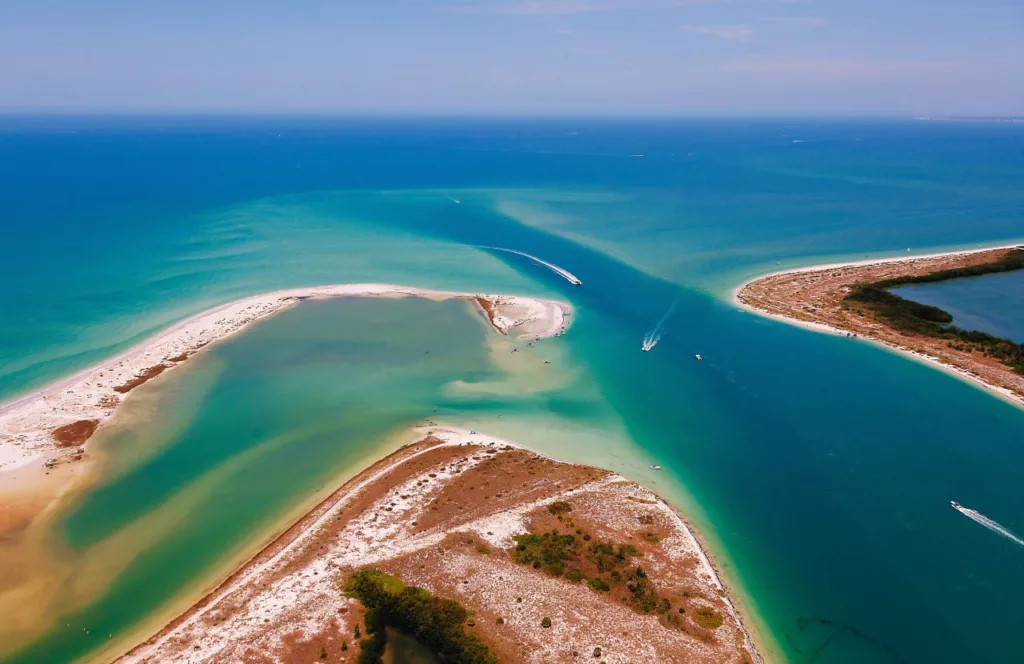 Fort De Soto Park is among the few places in the city which are pet friendly. You can enjoy hanging out with your pup here and let them play off-leash.
There are also fishing docks where you enjoy fishing and looking at the pelicans entertaining you while you wait for the bait.
9. Explore John's Pass Village
The infamous John's Pass was named after a pirate, John Levique, who first discovered it in 1848.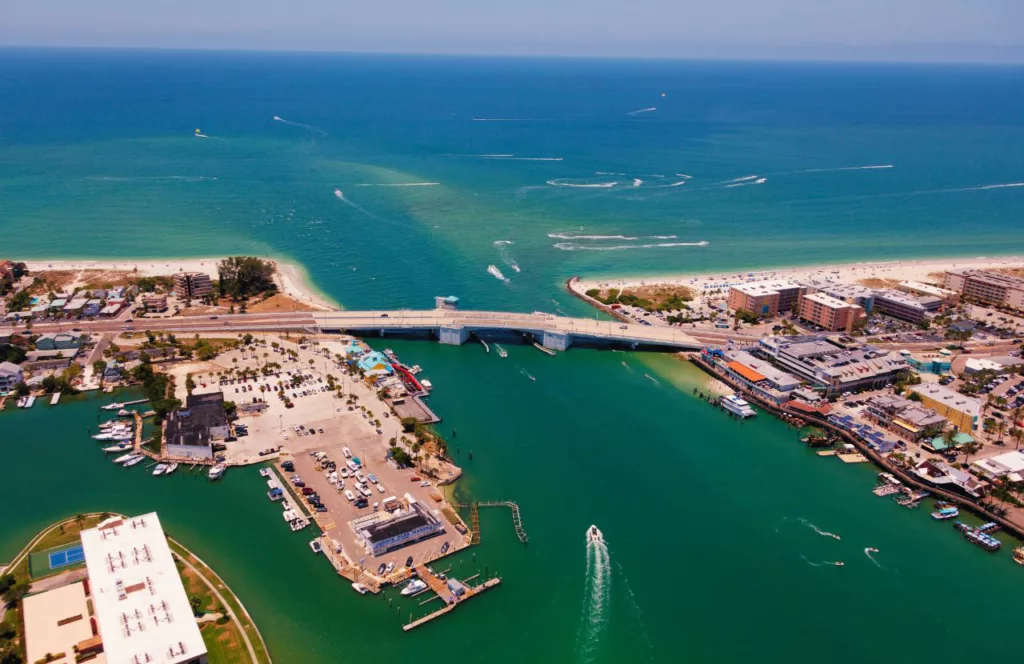 It was a former fishing village but now has taken the role of a tourist spot.
The then village houses are now shops where merchants display their crafts in the form of food or other fortes.
Why This is One of the Best Free Things to Do in St. Petersburg, Florida
You can enjoy delicious food from different restaurants here or watch the dolphins and the local fishing fleet.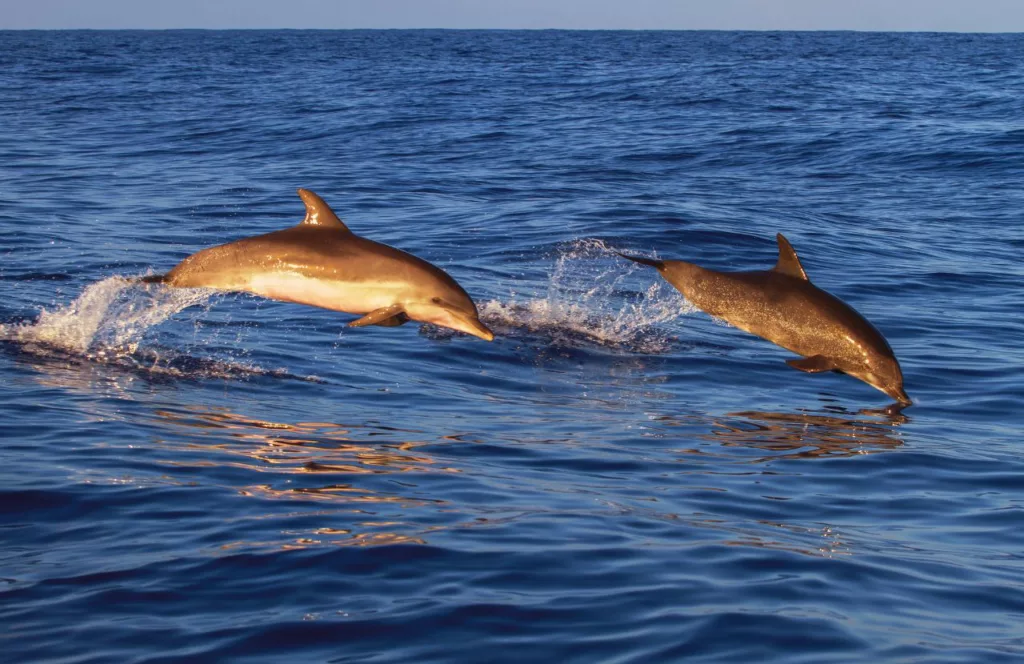 Moreover, there are shelling tours, parasailing, jet skiing, and boat rentals too, all of which are not extremely expensive but are certainly not free.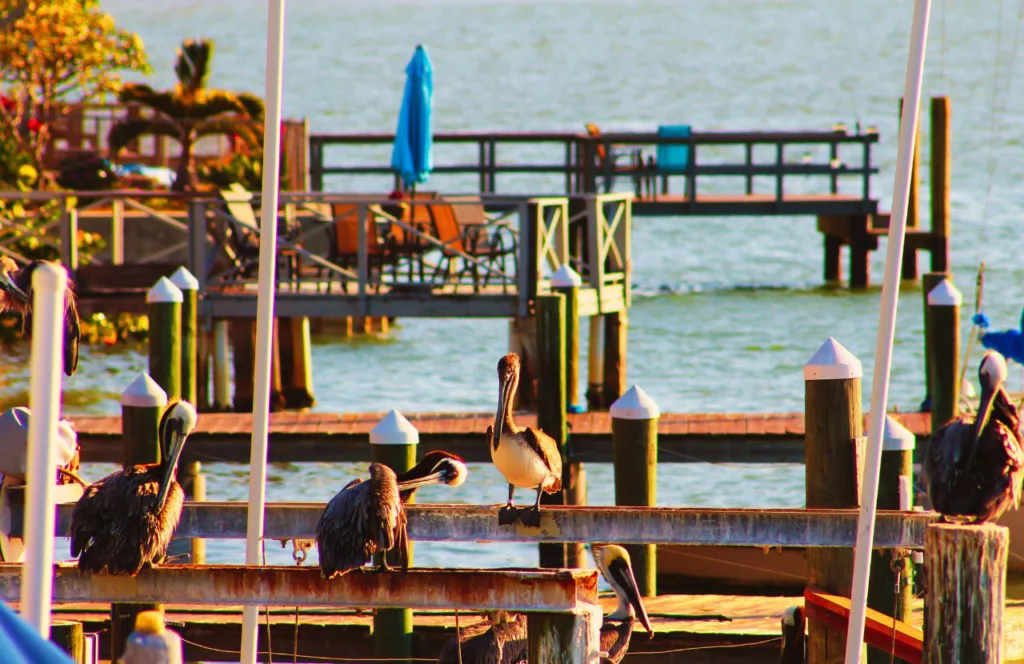 You can also explore John's Pass beyond the boardwalk by joining the eco-tour. The walk is almost a mile long, but it is a great way to explore the beach and its natural inhabitants.
10. Take a Hike on Pinellas Trail
This multi-use trail extends from St. Petersburg to Tarpon Springs.
Pinellas Trail is built along the one functional railroad corridor and provides a beautiful green space for walking, jogging, running, and skating.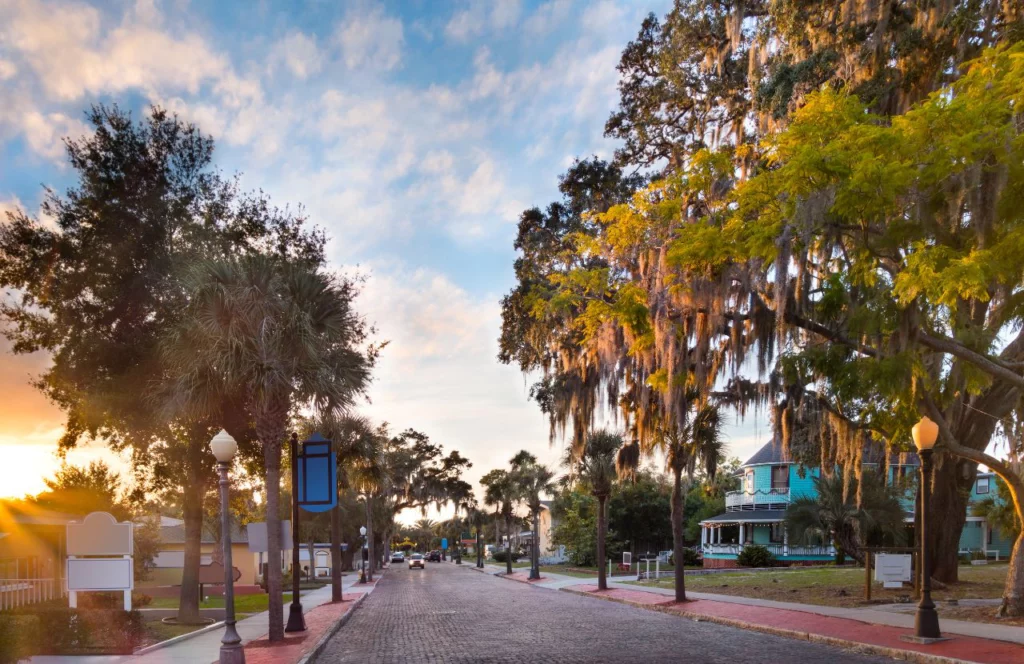 The trail is accessible to the public every day from 7 a..m. till sunset.
Why This is One of the Best Free Things to Do in St. Petersburg, Florida
The trail links most of the beautiful parks, residential areas, and coastal areas of Pinellas County.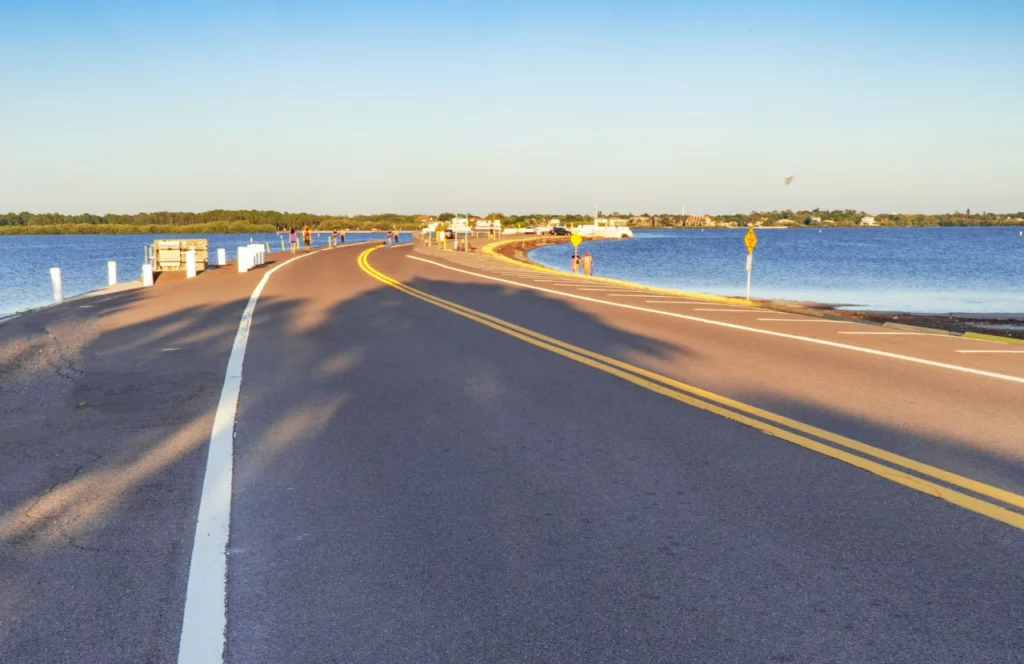 While walking along the trail, you can witness the ancient oak trees, Spanish mosses, tidal streams, and serene waterways.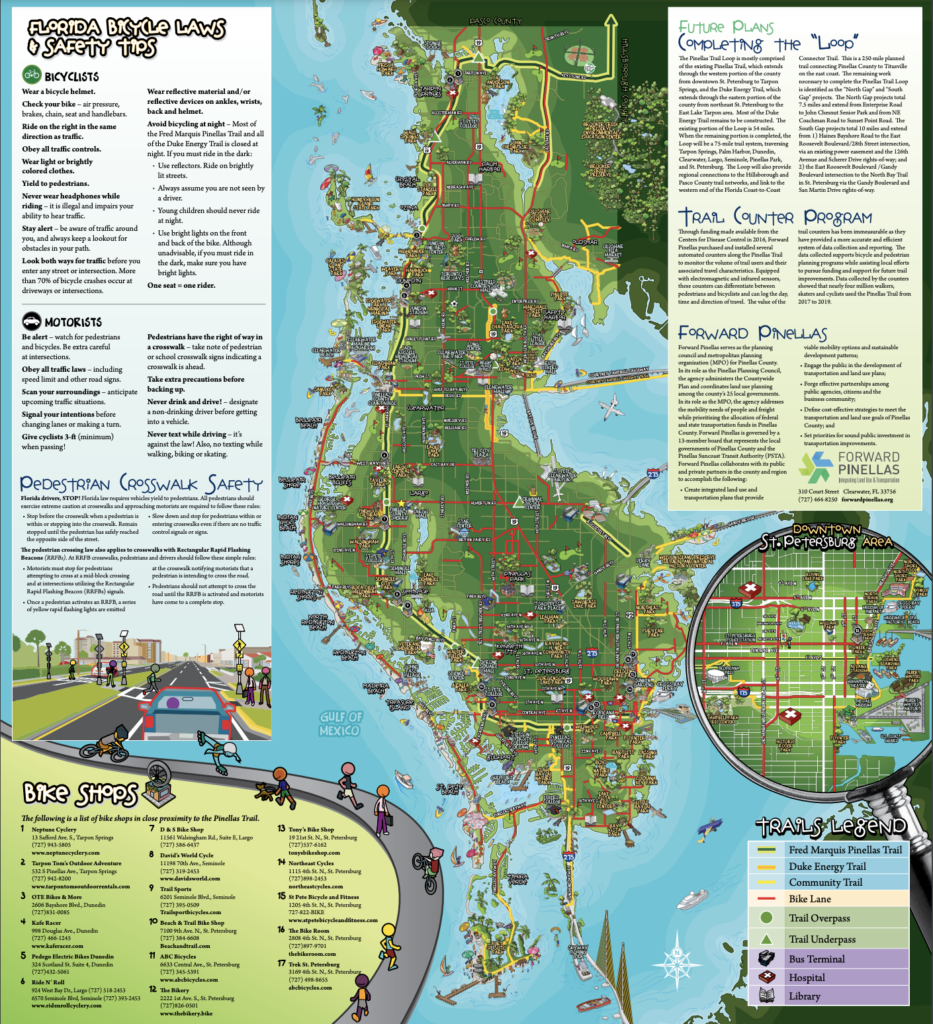 The trail is a getaway from the tough and loud urbanized environment and is a safe space to relax and unwind. It is constantly patrolled to ensure the safety of the visitors.
Get started on Your Tampa Bay Travel Plans here!
My Final Thoughts on the Best Free Things to Do in St. Petersburg, Florida
As you can see, St. Petersburg offers a myriad of attractions and activities to its visitors.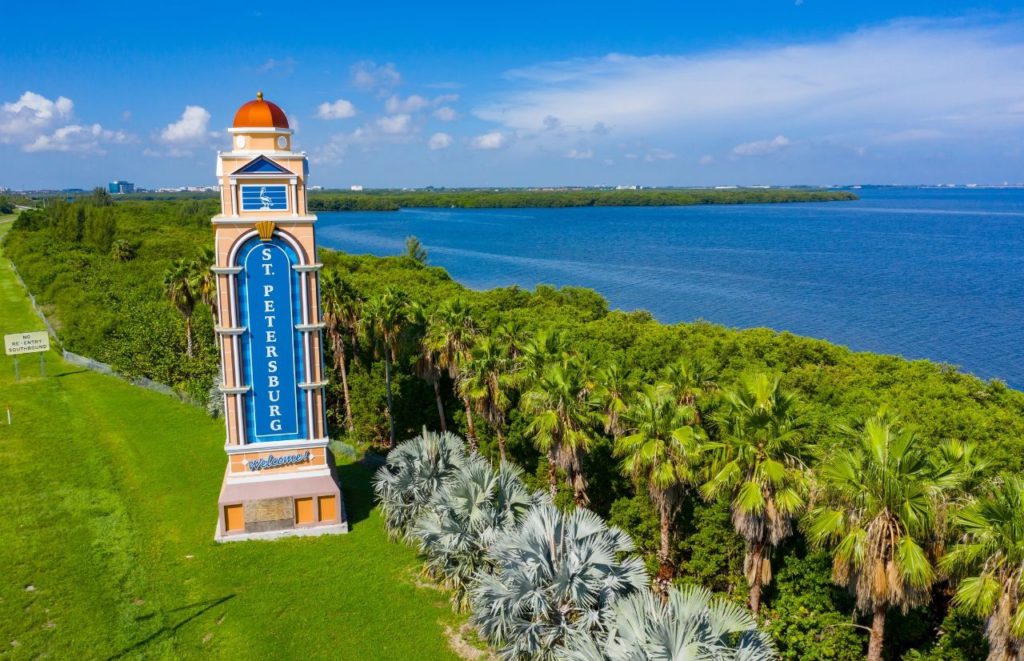 Sometimes the choices and recommendations can become overwhelming or too much, so it is always advised to look for spots and places which are outside the realms of the usual tourist destinations.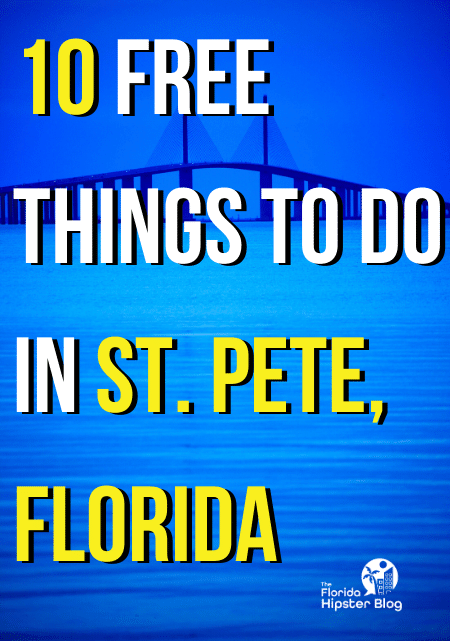 By visiting the places mentioned above, your St. Petersburg trip will give you the best value for your money, along with amazing memories to look back to!
Until next time, Happy Florida Travels!