Are you looking for the best gardens in Jacksonville, Florida?
One of the biggest draws to Jacksonville, Florida is the insanely beautiful weather we are so lucky to enjoy!
The city gets an average of 221 sunny days per year, and even in the winter, it rarely dips below 52 degrees.
What better way to enjoy the Sunshine State's fabulous weather than in the great outdoors!?
That's why Jacksonville is home to some of the most beautiful and unique gardens in the state!
Not to mention, it's scientifically proven that time spent outdoors in nature can improve your mental health in multiple ways.
So whether you're a local looking for a new spot to unwind or a tourist looking for a fun and educational experience, these five gardens are a must-see.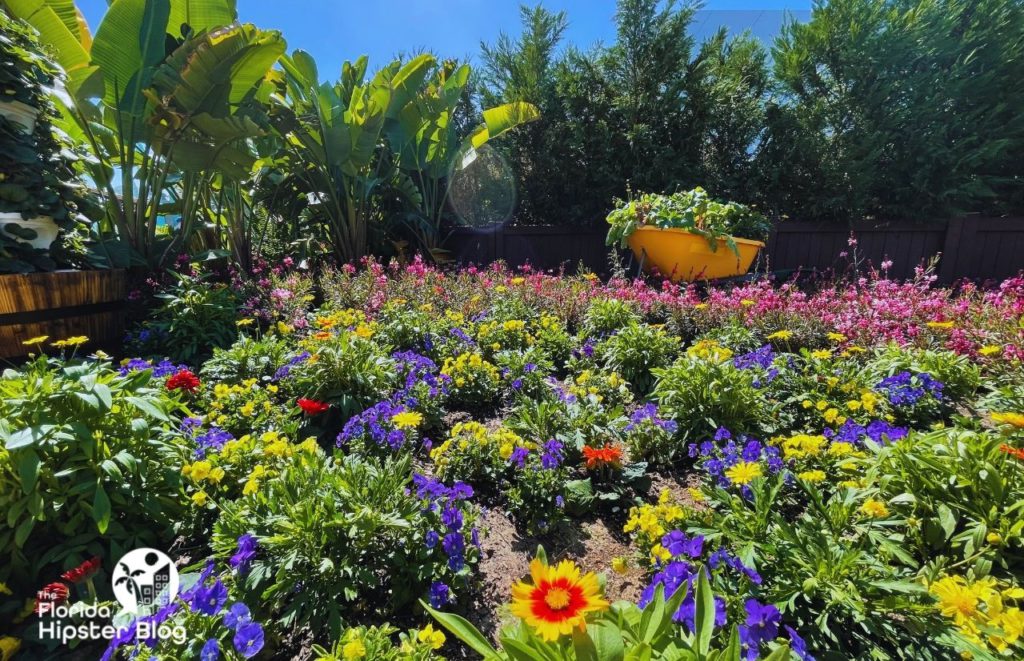 THIS POST MAY CONTAIN AFFILIATE LINKS. PLEASE READ MY DISCLOSURE FOR MORE INFO.  Which means if you click on certain links, I may receive a small commission at no additional charge to you.
1. Jacksonville Arboretum and Gardens
Jacksonville Arboretum and Gardens is a 126-acre urban forest in the heart of the city.
It's home to more than 13 different ecosystems, including sand ridges, marshlands, and freshwater ravines.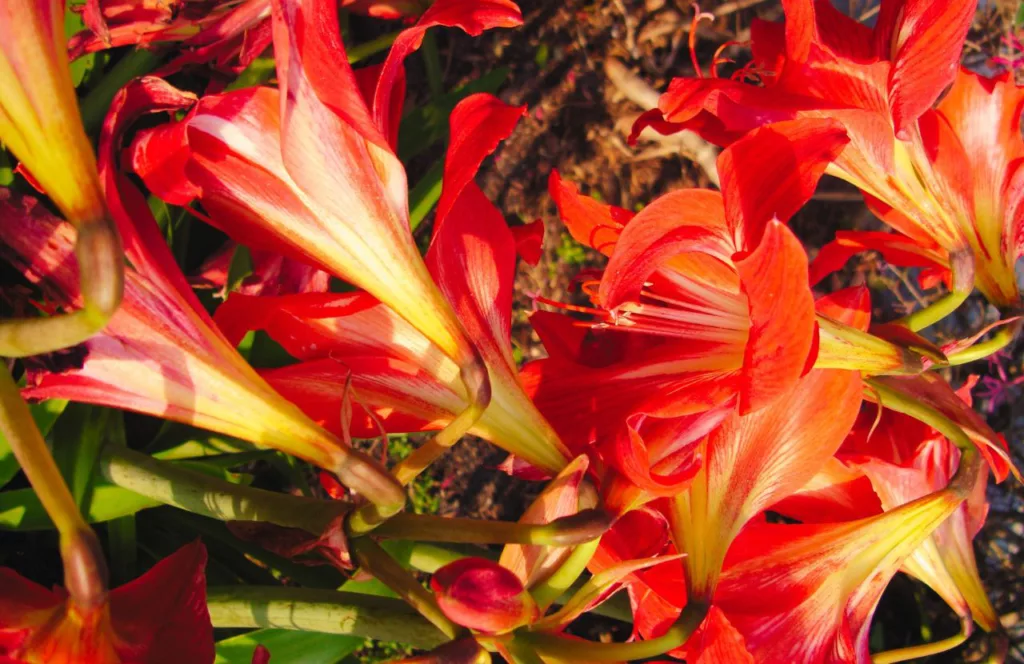 The Arboretum offers a variety of hiking trails, boardwalks, and picnic areas. It's also home to many species of birds, making it a popular spot for birdwatching, photography, and nature observation.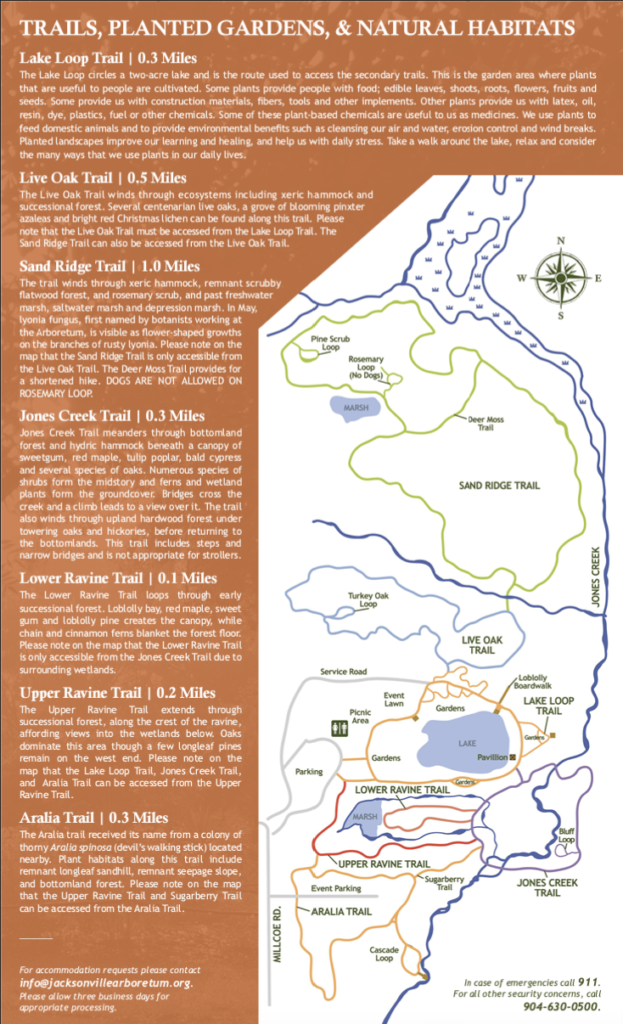 The gardens also host educational programs and events throughout the year.
Some examples of upcoming events include a Tree Seed Giveaway and Native Plant Gardening 101. They also have more regularly scheduled programs such as nature walks and yoga.
Why We Love This Garden in Jacksonville
The trails are definitely the best part of the Arboretum!
There are seven trails that you can enjoy with your friends, family, and even your dog!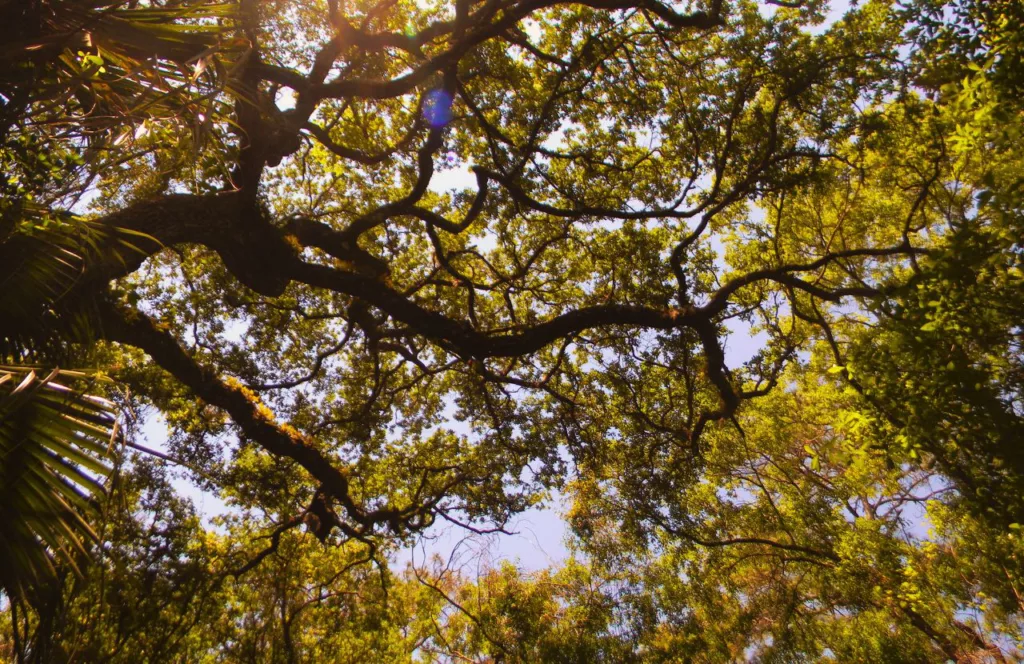 Each path goes through an entirely different natural environment, like a ravine, around a lake, or along a river.
The Arboretum even won the Jax Best Awards for Best Hiking in 2020 and for Best Local Scenic Trail in 2019.
What to Know Before You Go
Address: 1445 Millcoe Road
Hours of Operation: 8 AM to 5 PM Monday – Sunday
Price: $3 for non-members and Free for members
Get up to 63% off of the Jacksonville Beach tours and attractions with Groupon TODAY!
2. Jacksonville Zoo and Gardens
When visiting the Jacksonville Zoo, you get to see not only hundreds of animals from around the world but also a wide variety of unique plants.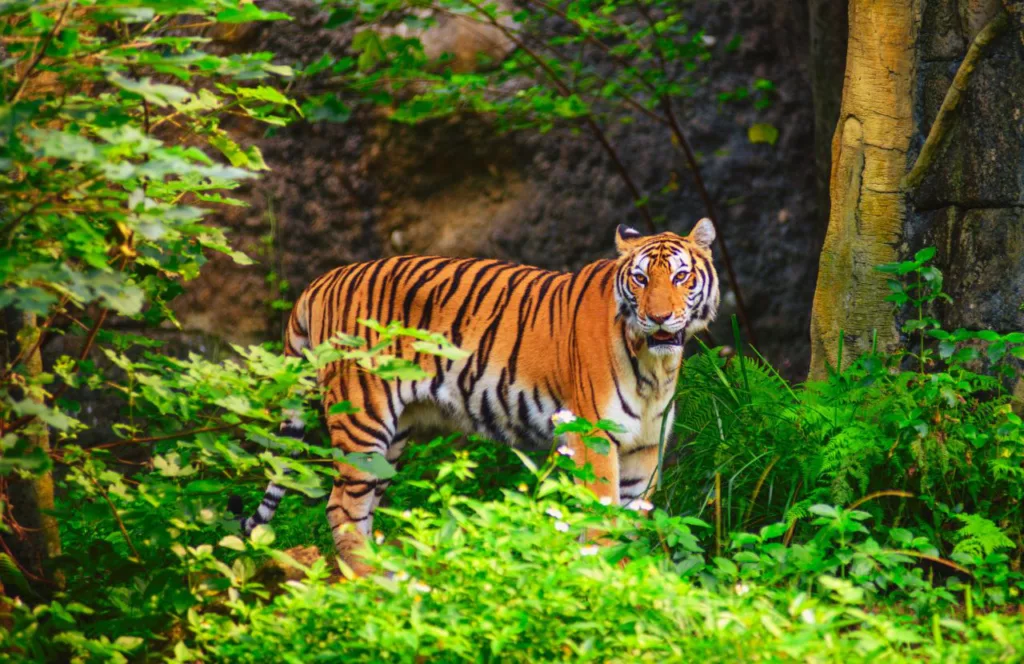 The zoo's botanical gardens feature hundreds of species of plants, including many native to Florida.
What makes the gardens at Jacksonville Zoo unique compared to other zoos across the country is that the botanic gardens are actually integrated into the animal exhibits!
Each garden mimics how the animals' natural habitat should look!
Why We Love This Garden in Jacksonville
On top of the fact you're getting to see the zoo animals while you enjoy these gardens, you also get six unique gardens!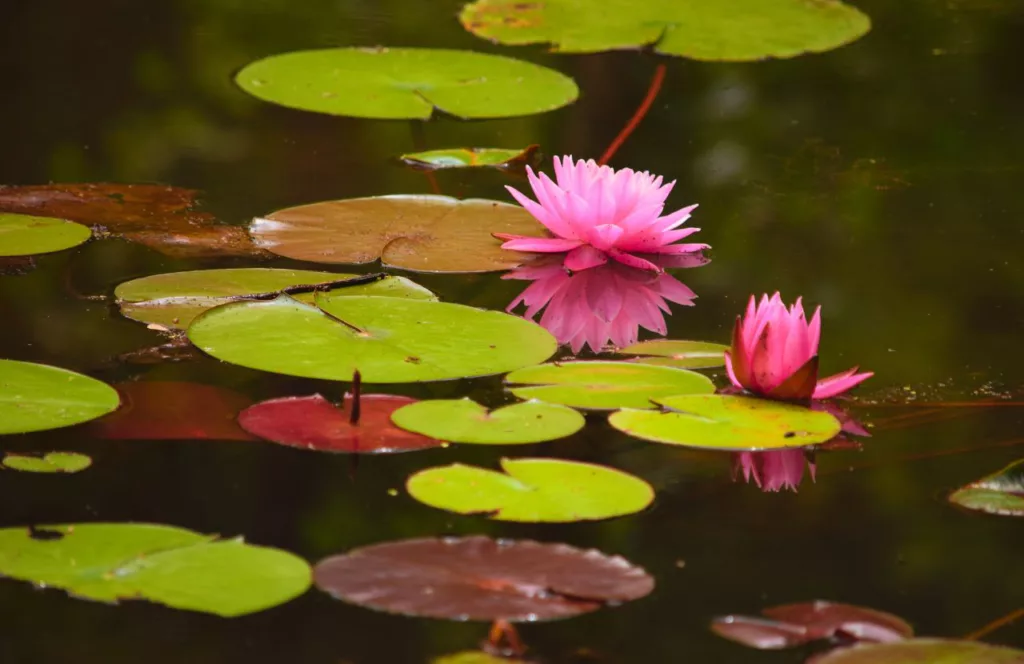 There is the Savanna Bloom, the Garden at Trout River Plaza, Riverview Gardens, the Gardens at Range of the Jaguar, the Asian Bamboo Garden, and the Rivers of Color Garden.
What to Know Before You Go
Address: 370 Zoo Pkwy
Hours of Operation: 9 AM to 5 PM Monday – Sunday
Price: $29.95 – $39.95 (Adult), $24.95 – $32.95 (Child), $27.95 – $37.95 (Senior
3. Cummer Museum of Arts and Gardens
This museum is a cultural destination with a stunning art collection and an equally beautiful garden.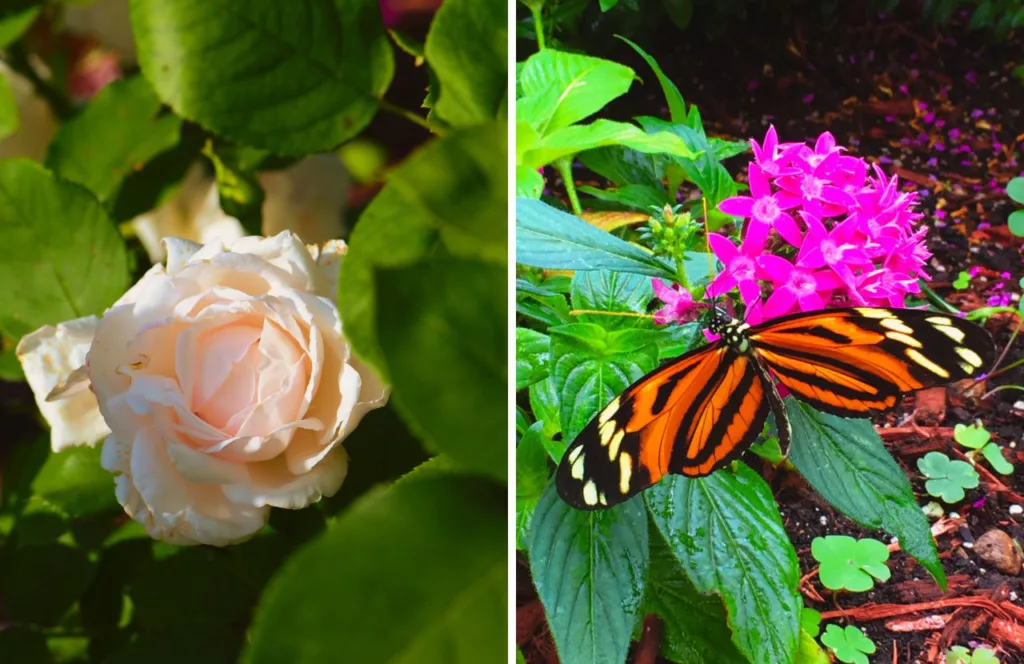 One of the museum's gardens is designed in the Italian Renaissance style and features a variety of:
Bright blooming flower
Lush trees
Shimmering reflection pools
Marble sculptures
Cummer Museum also features the Olmsted Garden, English Garden, and Sculpture Garden.
Why We Love This Garden in Jacksonville
While you may come for the gardens and the art, you will be blown away by the view of St. Johns River and the downtown skyline!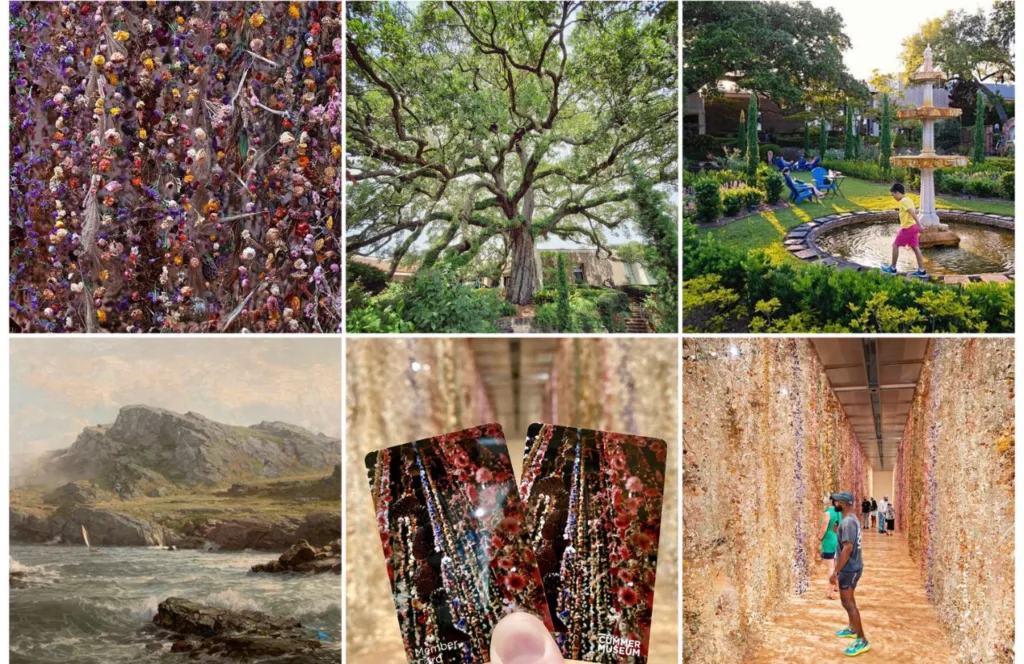 After you spend the day perusing the museum and wandering the gardens, you can soak up the views at the little cafe they have here.
The cafe also hosts Friday Night Picnics in the gardens!
What to Know Before You Go
Address: 829 Riverside Ave
Hours of Operation: Closed Monday, 11 AM – 9 PM Tuesday / Friday, 11 AM – 4 PM Wednesday – Thursday / Saturday, 12 PM – 4 PM Sun
Price: Free (Children, Tuesdays and Fridays after 4 PM, first Saturday of every month), $15 (Adults), $10 (Seniors/Students/Military)
Get more Jacksonville travel planning tips right here!
4. Castaway Island Preserve
This nature preserve is a must-see for anyone interested in exploring Florida's natural beauty.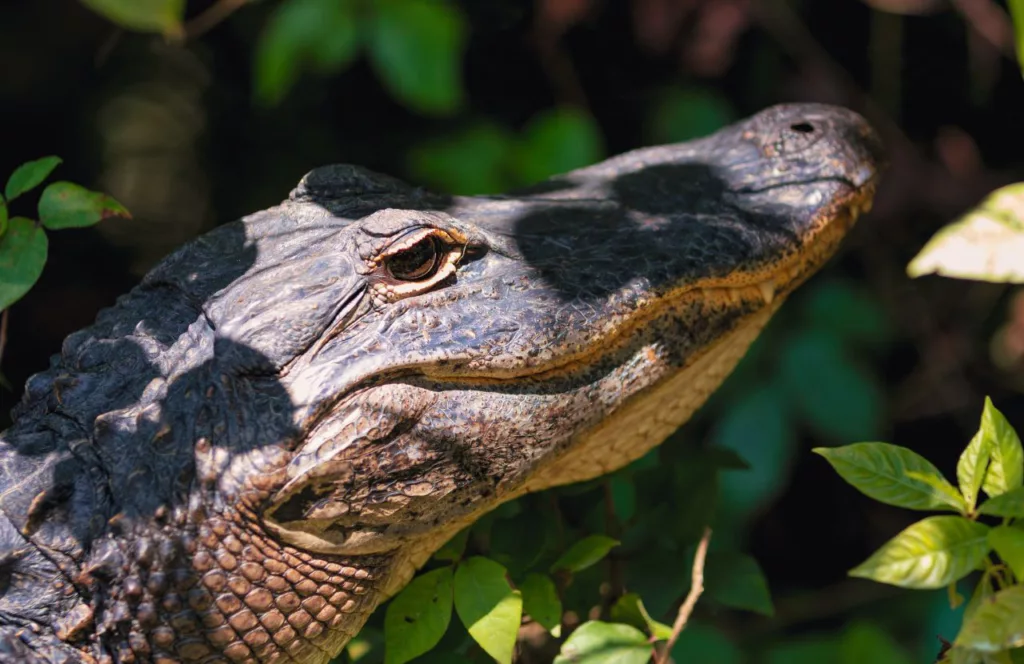 The Castaway Island Preserve protects the estuary along the Intracoastal Waterway and is home to various habitats, including:
Pine flatwoods
Salt marshes
Mangrove swamps
Here you're likely to spot gopher tortoises, wood storks, and other local wildlife that will excite kids and adults alike.
Visitors can spend the day bird watching, fishing, hiking, or enjoying a number of paddle sports.
Why We Love This Garden in Jacksonville
This is the best garden in Jacksonville to get up close and personal with wildlife while cruising around the marsh in a kayak or canoe!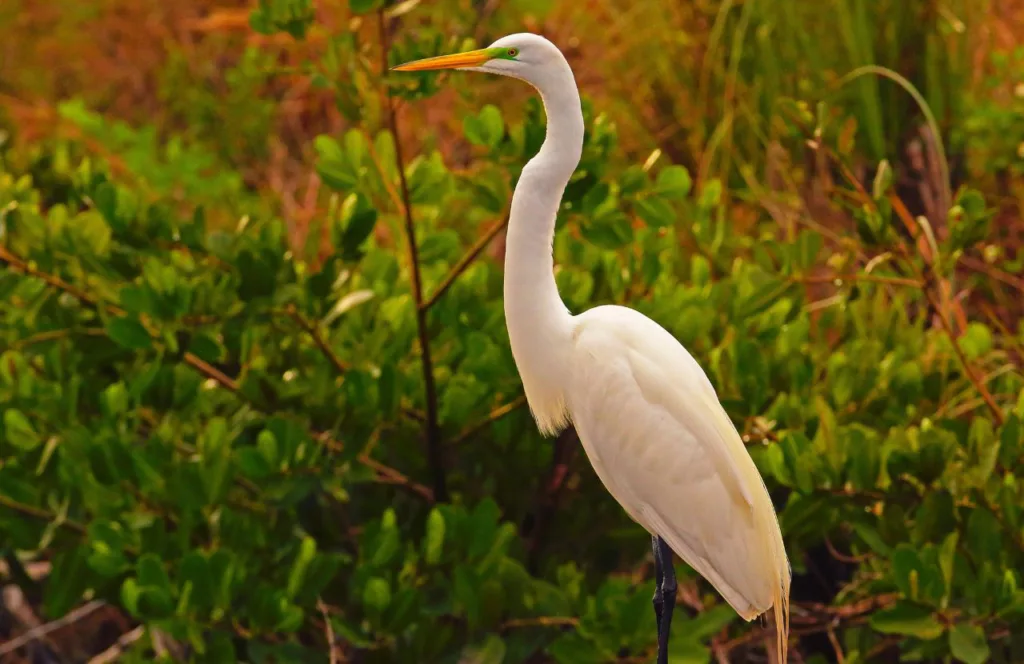 The park has a small boat launch and pier access for you to start your water adventure.
Plus, there is a kid-friendly interpretive nature trail that will educate and entertain all at once.
What to Know Before You Go
Address: 2885 San Pablo Rd S
Hours of Operation: 7:30 AM – 8 PM Monday – Sunday
Price: Free
Book your perfect beach house TODAY with VRBO!
5. Tree Hill Jacksonville Nature Center
At Tree Hill Nature Center, you get a real education while exploring these unique gardens and trails!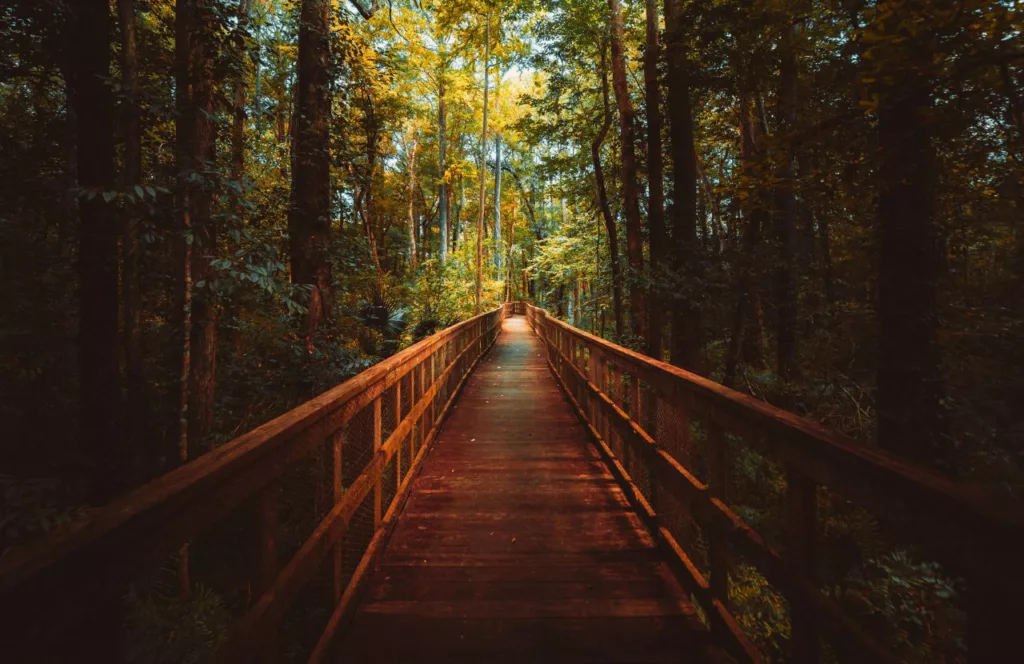 This nature center offers environment programs, field study classes, teacher workshops, and adult training so that everyone has a chance to learn more about the forest ecology of the area.
Tree Hill is also known for its Florida Natural History Museum and butterfly and hummingbird garden.
Why We Love This Garden in Jacksonville
The unlikely star of the show at these Jacksonville gardens is the goats!
These friendly hoofed creatures have captured the hearts of nearly everyone who's come to visit them.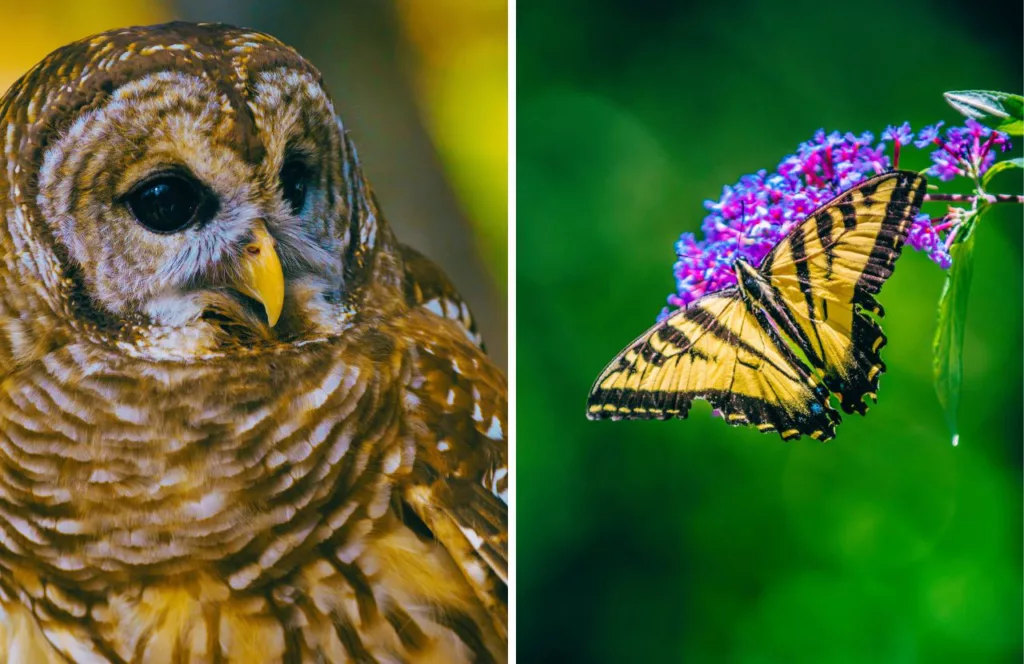 They even have their own skyway called the Hoofin' it Highway! There are also owls, chickens, alligators, snakes, and gopher tortoises around the gardens.
What to Know Before You Go
Address: 7152 Lone Star Rd
Hours of Operation: Closed Sunday, 8 AM – 4:30 PM Monday – Saturday
Price: Free (Kids under 2 and Members), $5 (Adults), $4 (Seniors, Students, Military, Teachers), $3 (Children 3 – 170
Want DAILY Florida Travel Photos? Follow Florida Hipster on Instagram TODAY!
My Final Thoughts on the Best Gardens in Jacksonville, Florida
Jacksonville, Florida, is the perfect city for nature enthusiasts, bird watchers, and horticulturists.
These five gardens are a must-see for anyone who likes to stop and smell the roses.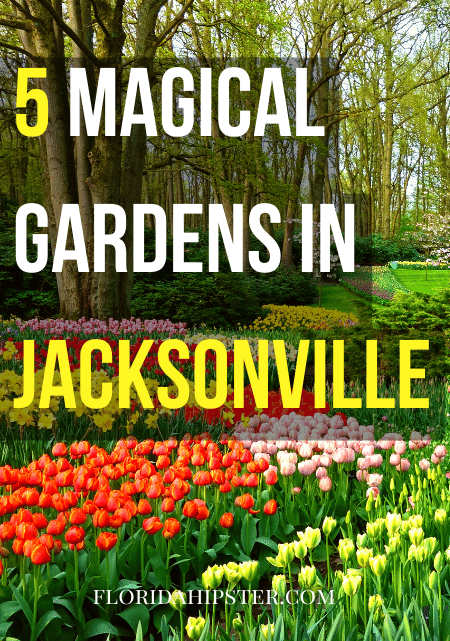 Each garden offers a unique experience, from exploring the urban forest at Jacksonville Arboretum and Gardens to watching the hummingbirds at Tree Hill Nature Center. 
So, pack a lunch, get out there, and explore these beautiful gardens.
Until next time, Happy Florida Travels Hipster!