If you've made it to this article, then chances are you're not JUST a Florida Hipster… You're a Florida Hipster with a sweet tooth who's looking for the best dessert in Orlando!
Whether it's donuts, cakes, or ice cream that are your guilty pleasure – fear not! I've got ALL dessert categories represented in this Best Dessert in Orlando listicle!
From Disney's best dessert options to classy date nights with a sweet ending, I've done my best to narrow down the Best Dessert in Orange County to options that EVERYONE will love!
So if you're ready to take a big bite out of this list, start scrolling now. Because let's face it, it might take you a while to choose which of these 19 Orlando dessert spots you need to try first!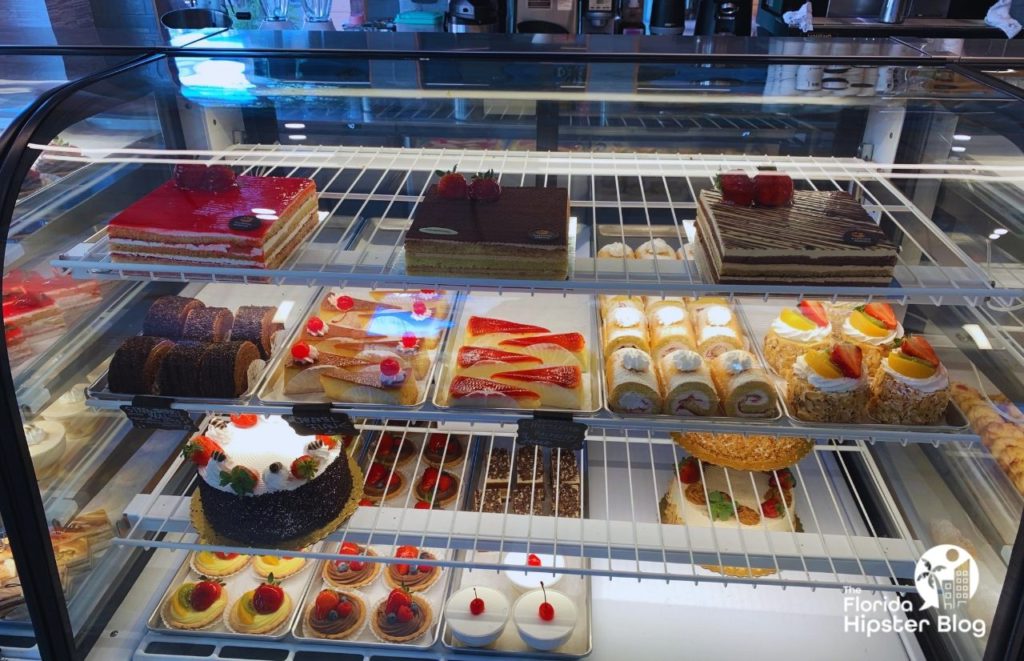 THIS POST MAY CONTAIN AFFILIATE LINKS. PLEASE READ MY DISCLOSURE FOR MORE INFO.  Which means if you click on certain links, I may receive a small commission at no additional charge to you.
1. Better Than Sex; A Dessert Restaurant – Orlando
We're excited to start off our Best Dessert in Orlando list with a fun, speakeasy themed dessert restaurant that has won awards from Orlando Weekly and beyond!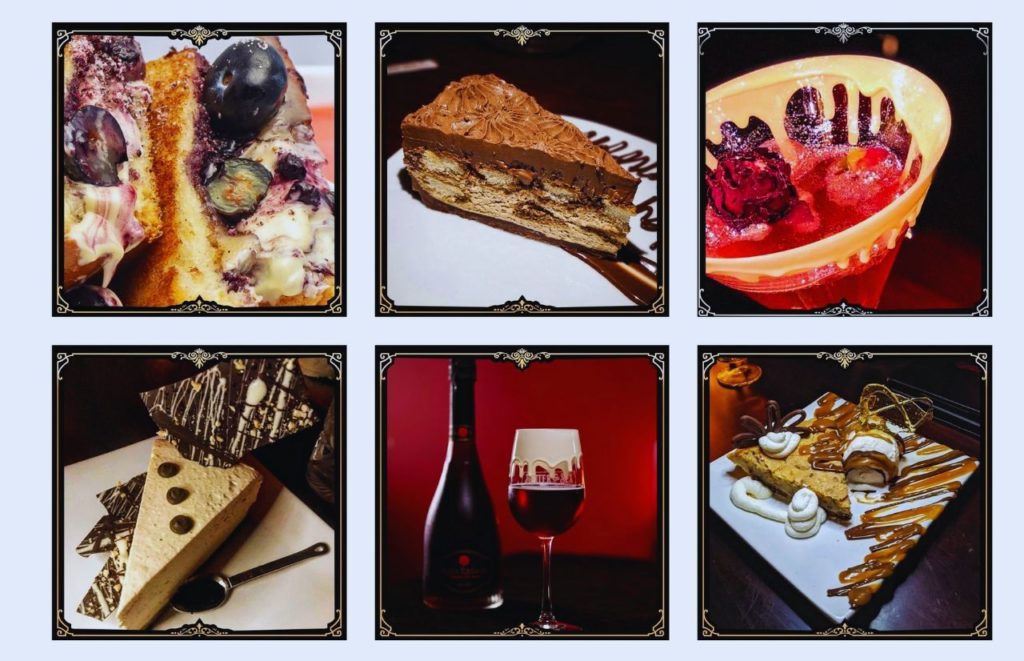 The intimate, classy setting of Better Than Sex makes it the perfect spot for couples, as it overlooks the Orlando Skyline and Lake Ivan.  
Cozy booths are separated by red velvet curtains and can accommodate no more than four – so intimacy is definitely the name of the game!
And before we move on to the next best dessert in Orlando spot, keep in mind that the signature drink, wine, and beer menu at Better Than Sex is extensive too!  So indulge and enjoy!
Price Range: $$
Best Menu Item Try: The Italian Stallion – This Well-Endowed Package oozes an aura that is both Smooth and Strong. Espresso soaked Lady Fingers, Amaretto Kissed Cream Cheese Mousse and a Stroke of Cinnamon.
Florida Hipster Tip: To make sure you get to try these delectable desserts, make a reservation at least 45 days in advance! Or, order in via UberEats!
2. Insomnia Cookies
Now these tasty cookies aren't called "Insomnia Cookies" because they keep you up at night, but rather because you can order them to your door all the way until 3am!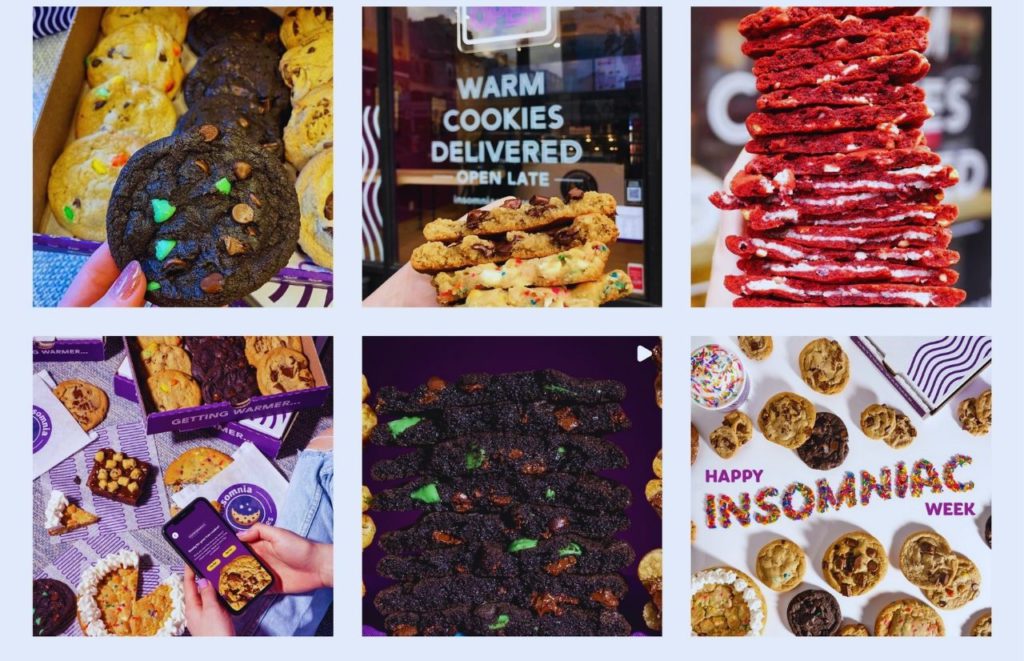 And while the warm chocolate chunk cookie is their speciality, don't worry – M & M, double chocolate chunk, peanut butter chip, and more can also get delivered to your door!
But what if you've got your tummy rumbling for more than just cookies?
No worries! Try a red velvet brownie; cookie-which (a cookie sandwich with your choice of ice cream or icing inside); or ice cream pint!
And finally – don't forget to enjoy your warm cookies with some chilled milk; which Insomnia Cookies can deliver to you too!
Price Range: $$
Best Menu Item Try: Grab a Lil' Dipper combo pack! These are like adult Dunkaroos! With flavorful cookies on one side, and your choice of delicious dipping icing (i.e. cookie butter or cream cheese icing) on the other!
Florida Hipster Tip: If you've got leftover Insomnia Cookies to eat up the next day – definitely warm them up in the microwave. 10 seconds will do the trick!
3. Gideon's Bakehouse – Disney Springs
Half. Pound. Cookies.
Yup, you heard that right!  At Gideon's Bakehouse in Disney Springs, don't stress about tiny portion sizes.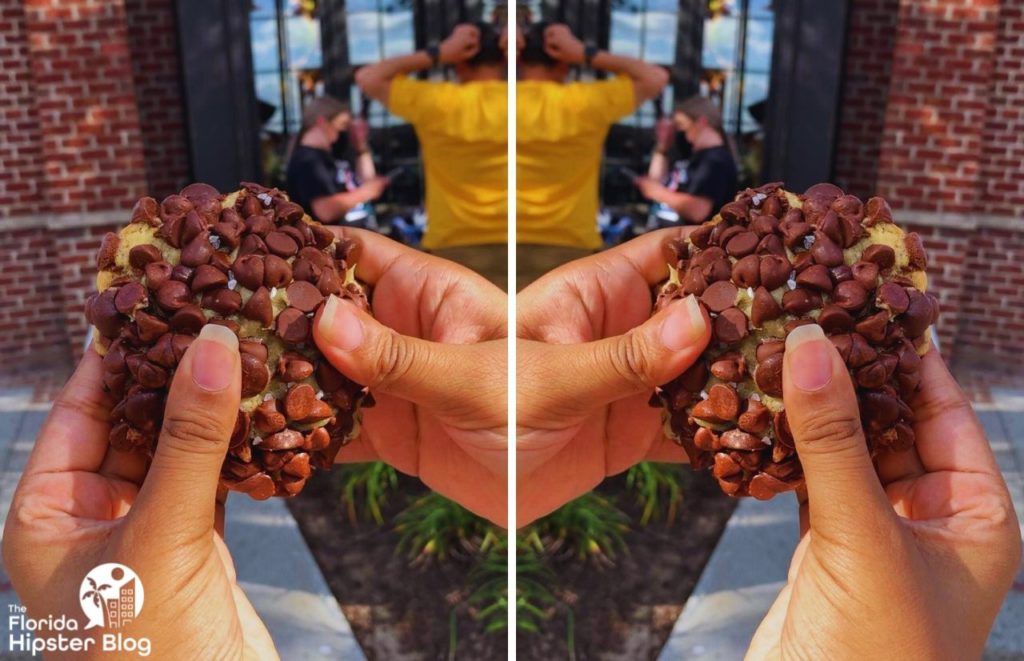 In fact, you might want to skimp on dinner before so that you have PLENTY of room for these cookie monsters!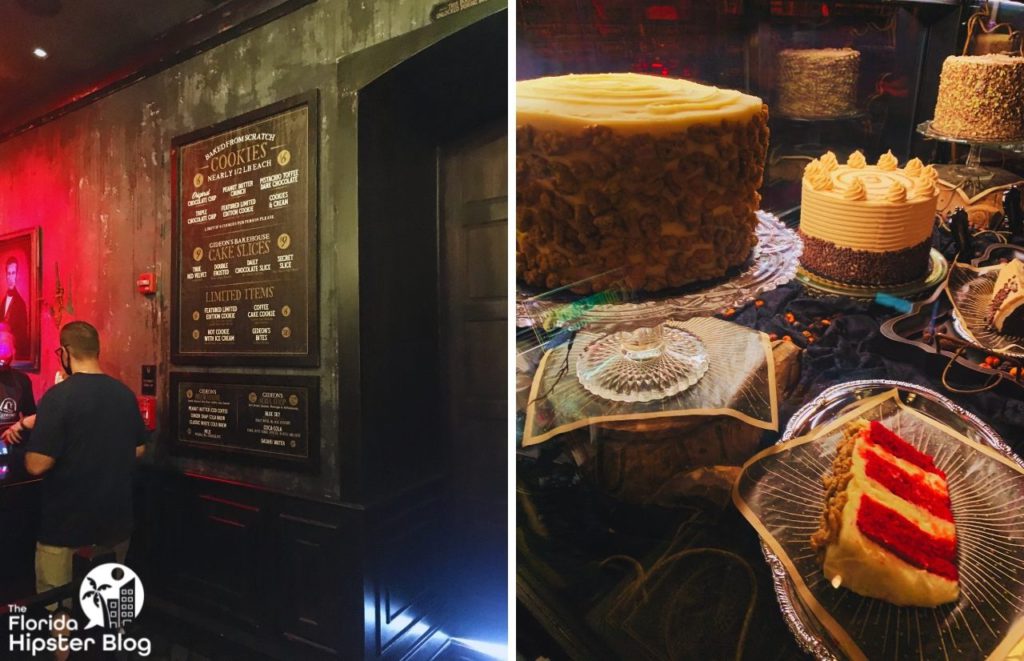 From classic chocolate chip to pistachio toffee chocolate chunk, Gideon's makes our Best Dessert in Orange County list for their wide variety of flavorful cookies to choose from!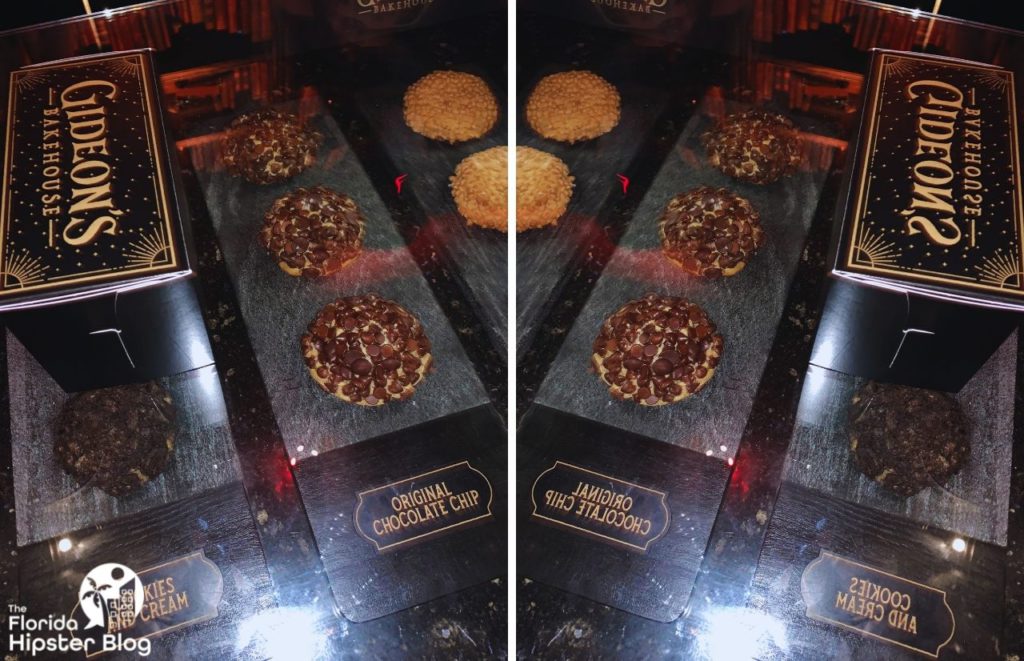 Not in the mood for cookies?  Gideon's Bakehouse understands.  Instead, grab a cake slice that boasts three layers of buttercream and is big enough to share!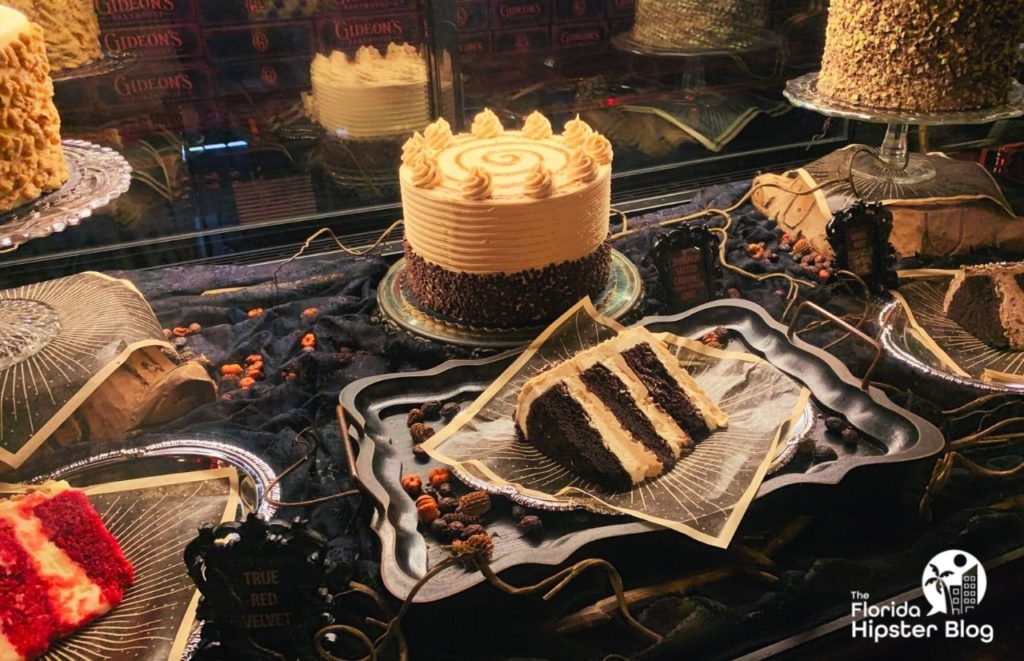 Price Range: $$
Best Menu Item Try: The Banana Bread Chocolate Chip Cookie!
Florida Hipster Tip: Gideon's prepares cookies on a first come, first serve basis (and limits six per customer). So if you want your pick of the bunch, be sure to swing by bright and early, or else you might be assigned to the virtual queue! (Gideon's officially opens at 10 a.m., but on weekends, guests can start lining up as early as 9 a.m.!)
4. Smallcakes Cupcakery & Creamery
Are you the type of person that likes an assortment of desserts?  If so, then Smallcakes Cupcakery and Creamery is probably the best dessert in Orlando for you!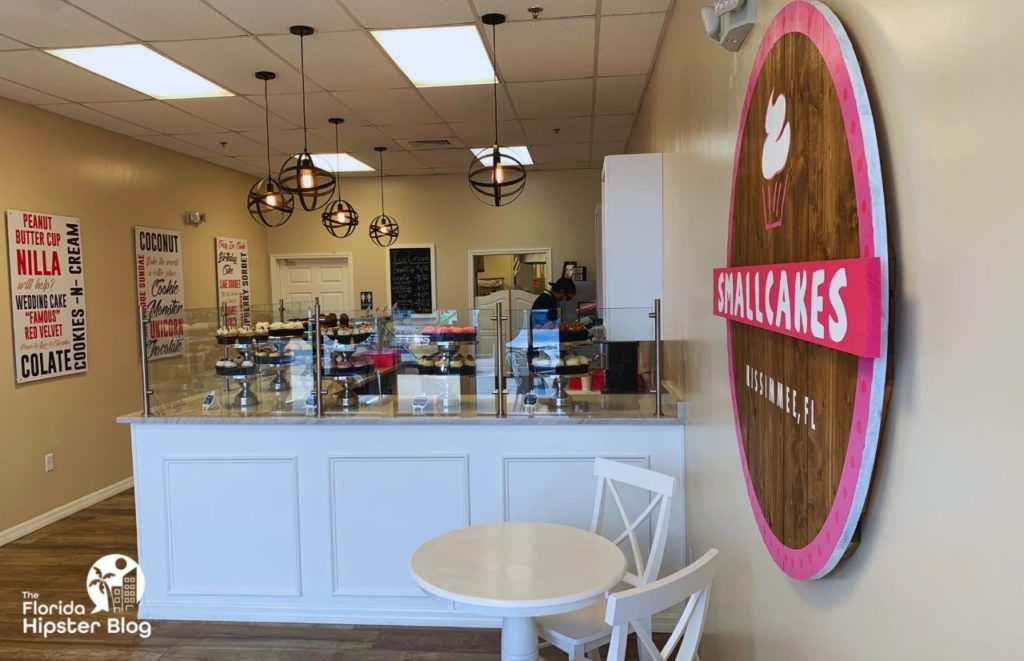 As you've probably guessed from the name, Smallcakes are just that – tiny cupcakes; which makes trying lots of flavors a pretty easy thing to do!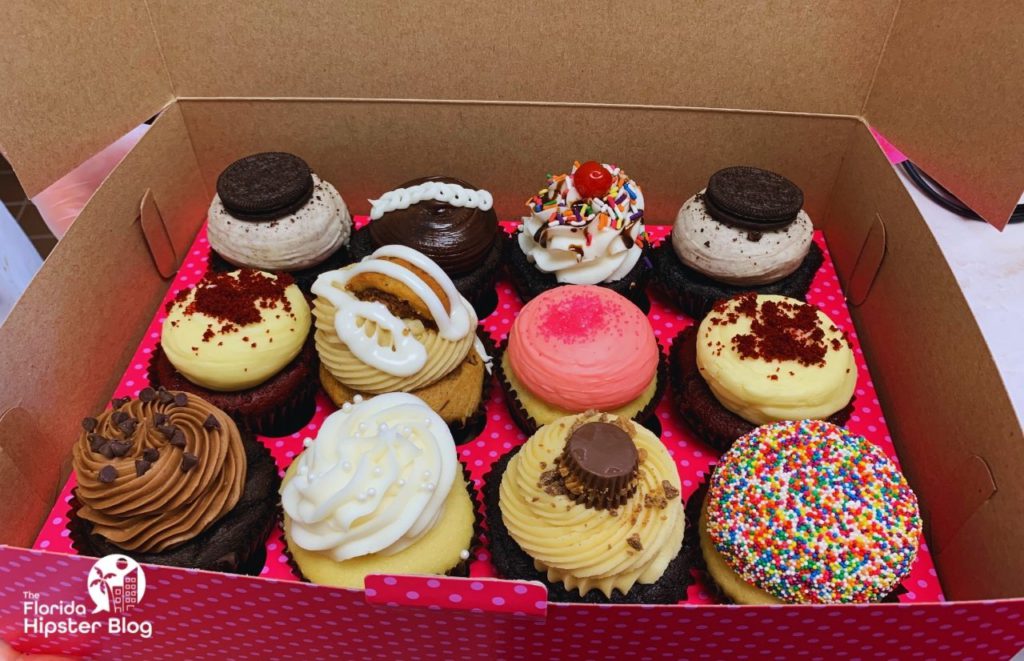 From lemondrop to chocolate cream to pink vanilla and chocoholic, these freshly baked cupcakes will impress any dessert connoisseur!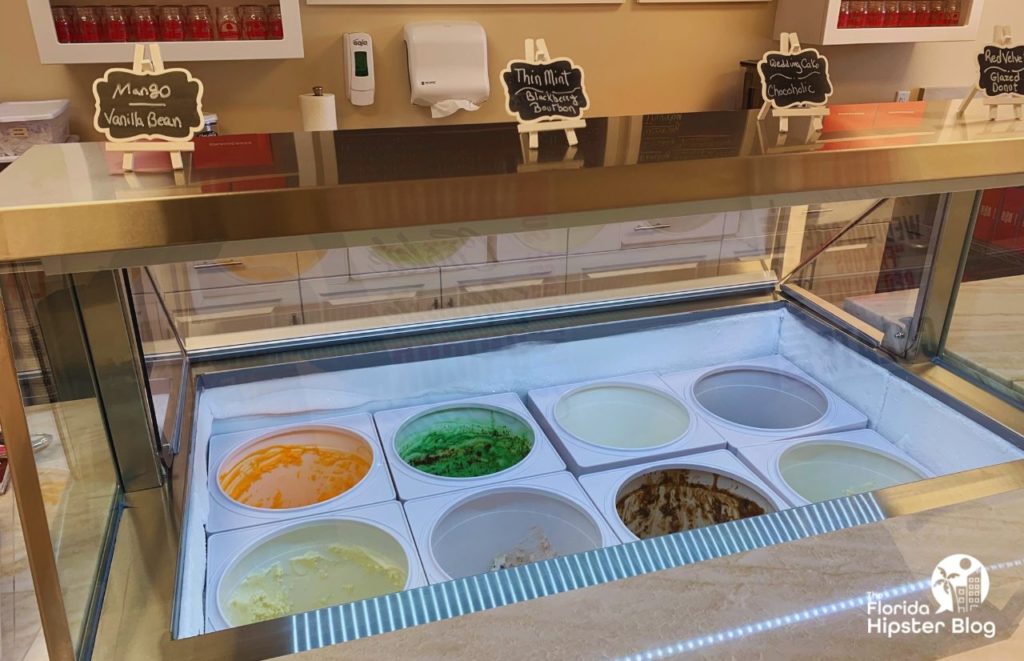 Prefer ice cream?  No problem!  Smallcakes makes that fresh daily too!  So indulge all you can today, because they've got to make more fresh tomorrow!
Price Range: $$
Best Menu Item Try: A cupcake smash! Your favorite cupcake smashed between two scoops of ice cream!
Florida Hipster Tip: Too tired to check out Smallcakes in person? Order any of their menu items via Postmates or UberEats!
5. Nothing Bundt Cake
Light, fresh, creamy, melt in your mouth cakes – coming up!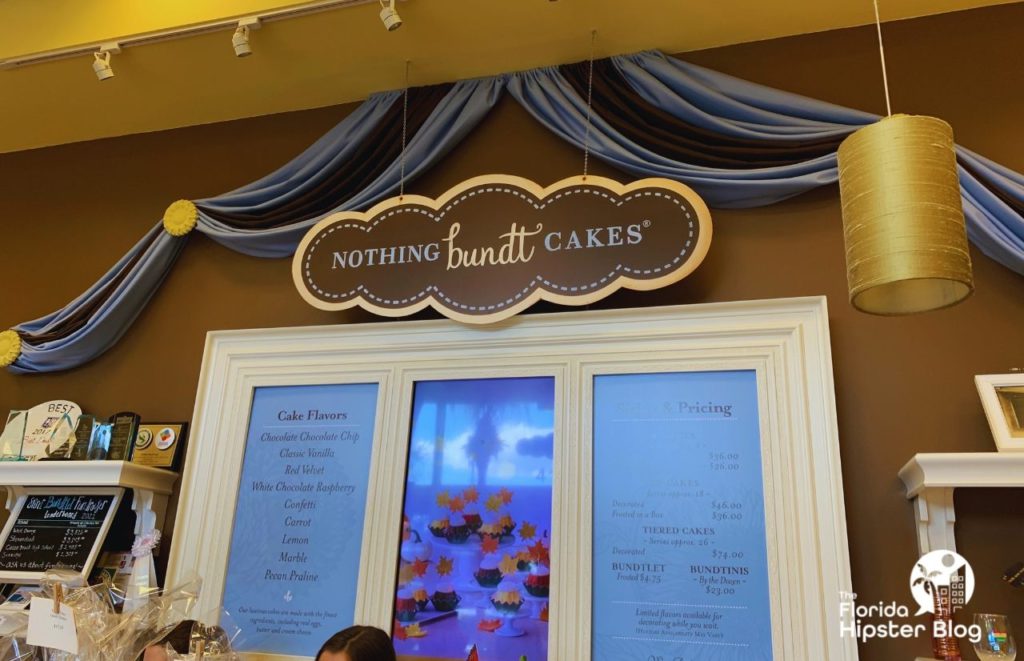 At Nothing Bundt Cakes, it'll be hard not to ask for seconds, thirds, or even fourths.  
These fresh circular cakes come in a variety of sizing options, all the way from personal sized "bundlets" for about $5 each, to tiered bundt cakes (a 10" cake with a 8" cake on top) for $68.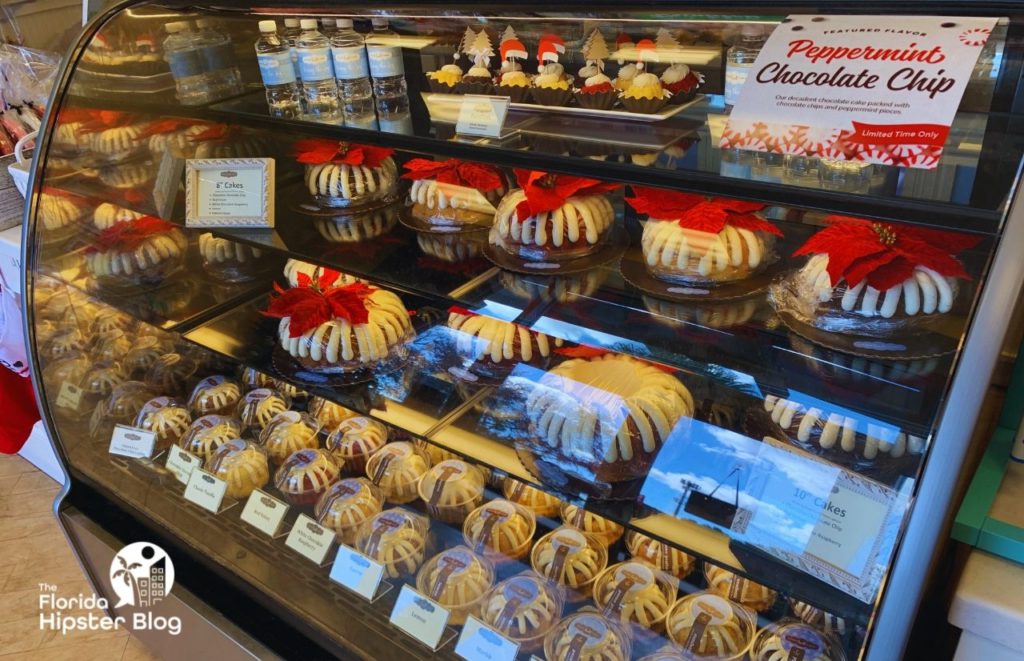 Flavors include vanilla, chocolate chip, red velvet, white chocolate raspberry, confetti, carrot, lemon, marble, and pecan praline – with gluten free options available as well!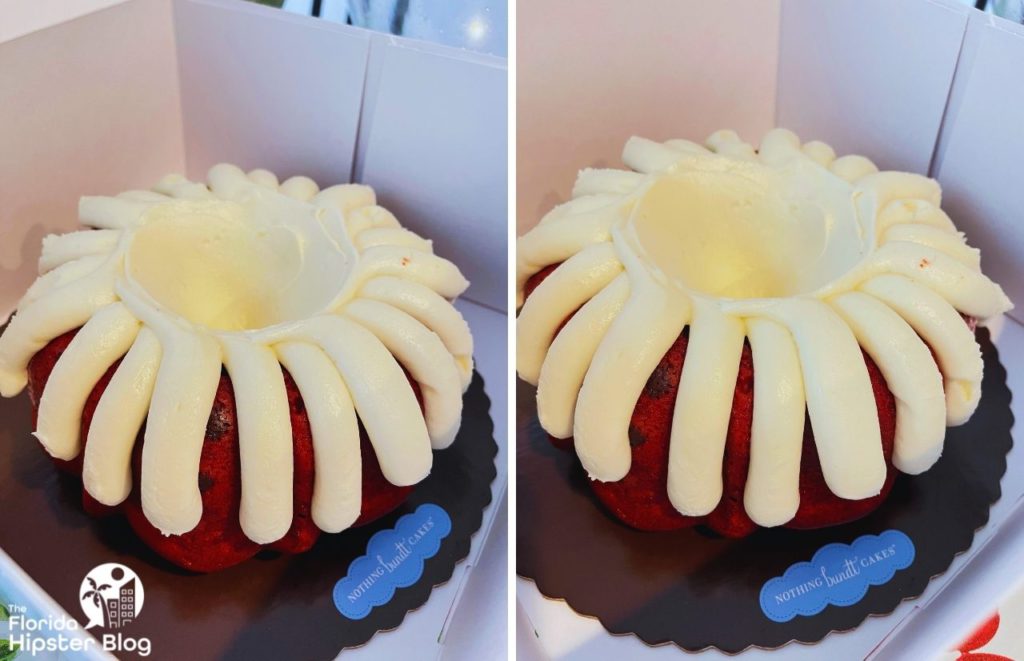 So whether you're looking for the perfect delicious dessert to feed 20 friends, or just you, Nothing Bundt Cake should be at the top of your "must try" Orlando dessert list!
Price Range: $$
Best Menu Item Try: Keep an eye on their limited time flavors! Which includes Snickerdoodle right now!
Florida Hipster Tip: Want to order a whole bundt cake but can't eat it in one sitting? No worries! Nothing Bundt Cakes keep in the refrigerator for 5 days!
6. Everglazed Donuts & Cold Brew
Florida Hipster – are you a donuts and cold brew kind of foodie? If so – say no more! This Disney Springs favorite is your new go to guilty pleasure!
Now Everglazed is deemed one of our Best Dessert in Orlando spots for more reasons than one.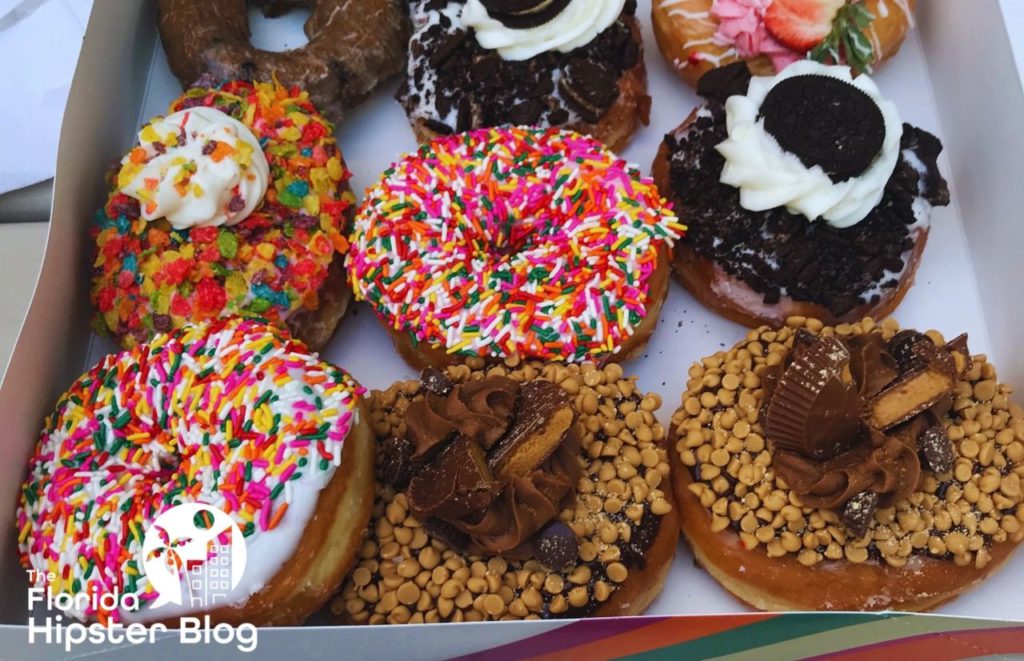 Not only are their donuts made fresh and delicious, not only do they have vegan options, but they're reasonably priced too!
With all donuts being priced at $6 or less – you don't have to break the bank to indulge in the perfect Instagrammable donut!  
The only problem is, with flavors like Fruity Pebble, Maple Double Bacon, and Brooklyn Blackout – you might have trouble trying just one!
"But what about the cold brew?!" we hear you coffee-holics wondering!
Well, just like their donuts, you'll have your choice of classic flavors, as well as exciting concoctions like the Cinnamon Bun and Reese's Nitro Cold Brews.
Price Range: $$
Best Menu Item Try: Try a Topper! Aka: a specialty beverage with a donut on top.
Florida Hipster Tip: Everglazed Donuts & Cold Brew specializes in breakfast sandwiches too! So don't be afraid to try sweet and savory eats when you're here!
7. Toothsome Chocolate Emporium – Universal CityWalk
Let's be clear – just because we've got Toothsome Chocolate Emporium on our Best Dessert in Orlando list, doesn't mean they ONLY serve dessert!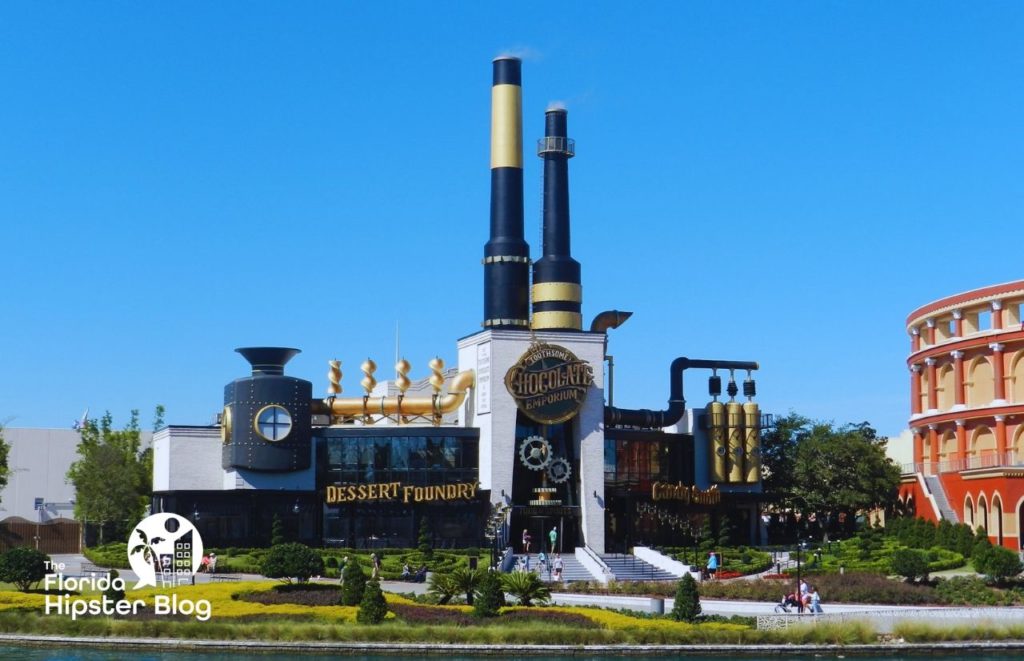 Oh no no no! This top notch themed restaurant has got it ALL! From immersive steampunk theming, to quirky characters, to delicious savory menu items like truffle fries and forest mushroom flatbreads.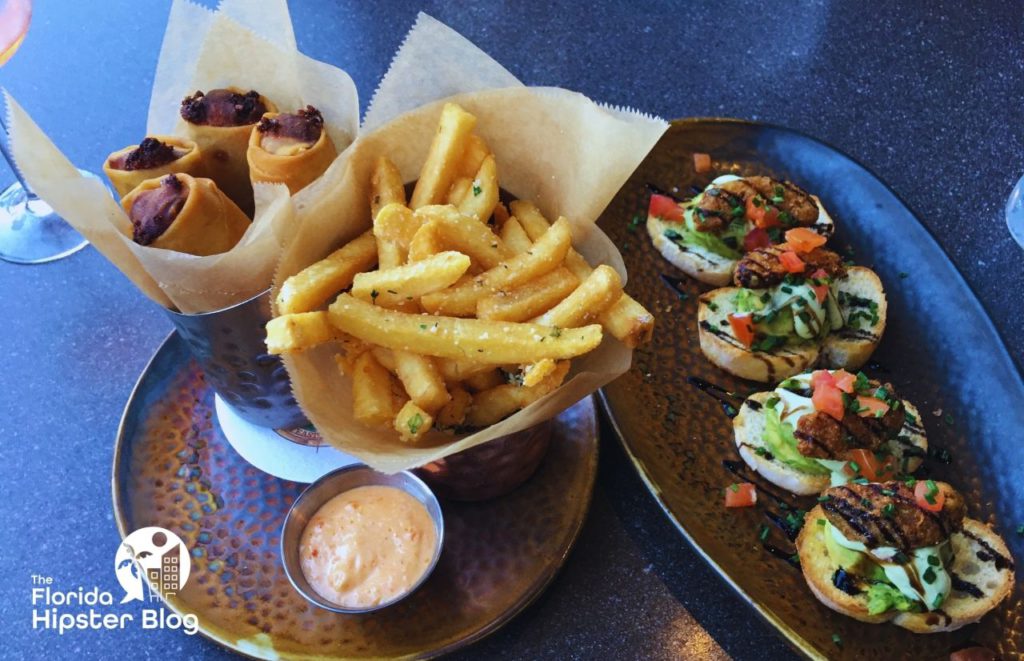 But then again, let's be honest, you came here for the best dessert in Orange County, so let's focus on that!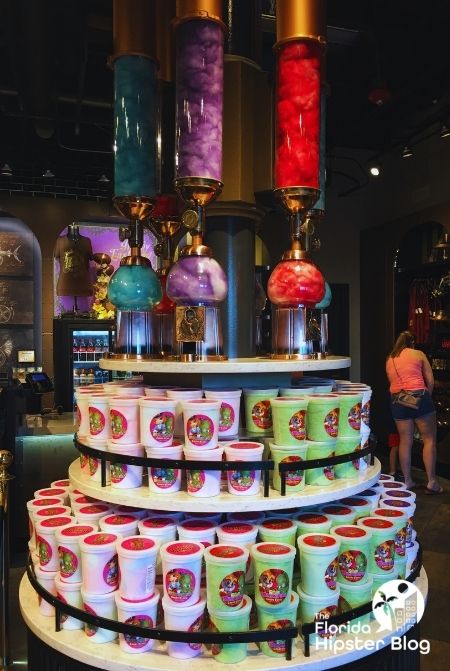 From delicious specialty shakes in a keepsake mug, to delectable ice cream sundaes, no matter what kind of sweet tooth you have, Toothsome Chocolate Emporium can satisfy you!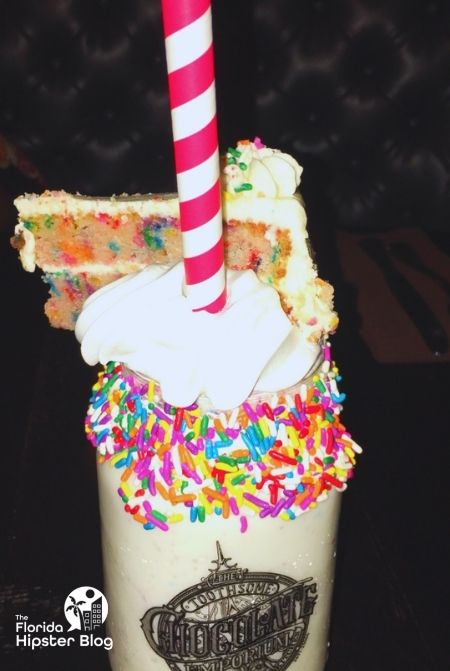 Plus, if you just want to drop by for dessert, you don't even need a reservation or need to go fully inside the restaurant.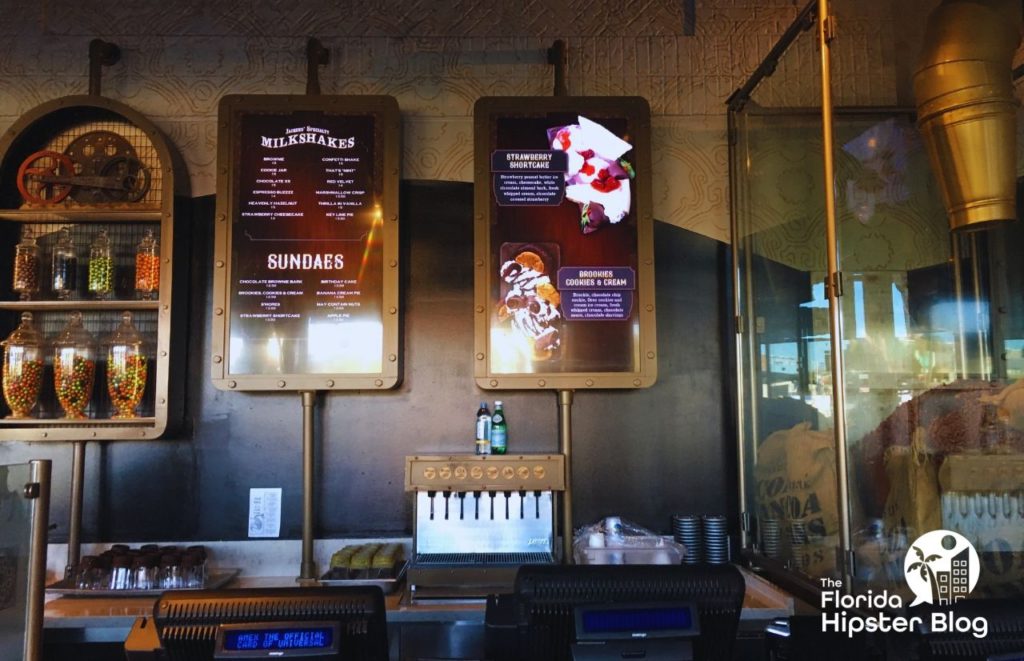 That's because the waiting area also serves as a dessert bar for a quick grab and go solution to your confectionary cravings!
Price Range: $$
Best Menu Item Try: The triple chocolate bread pudding! Because, let's be honest – is there anything better than TRIPLE chocolate?!
Florida Hipster Tip: Not just Toothsome Chocolate Emporium, but all sit down eateries in Universal (and Disney) property can accommodate ALL dietary needs! So don't be afraid to ask!
8. VooDoo Doughnuts – Universal CityWalk
Also located right on Universal CityWalk, this doughnuttery's claim to fame is deliciously vegan donuts!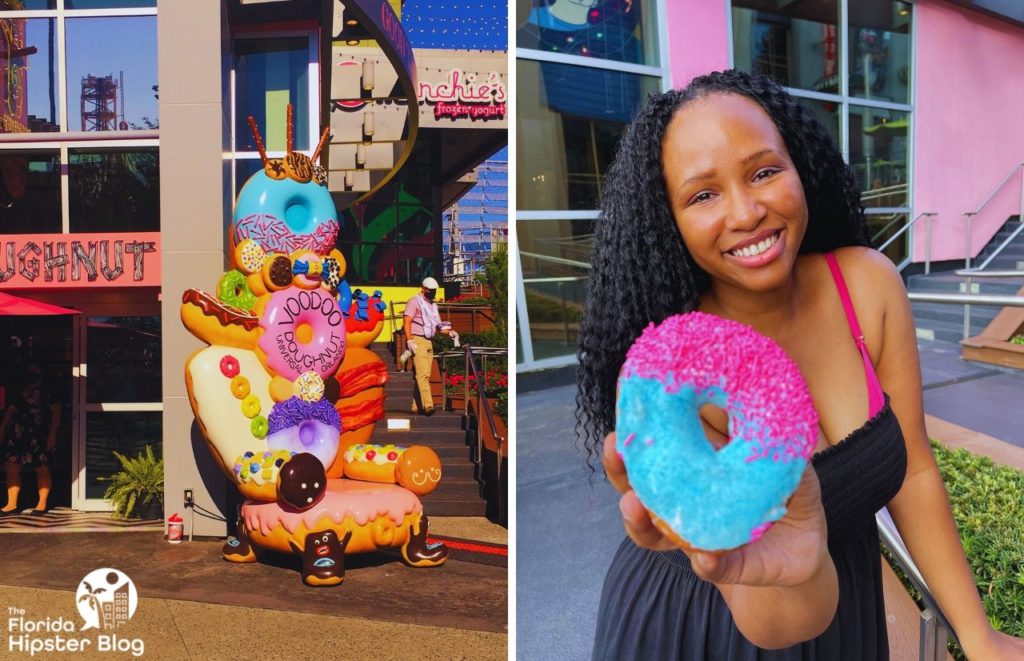 And while not ALL their doughnuts are vegan (we're looking at you Bacon Maple Bar!) they do have a wide, delicious selection if you're looking for one!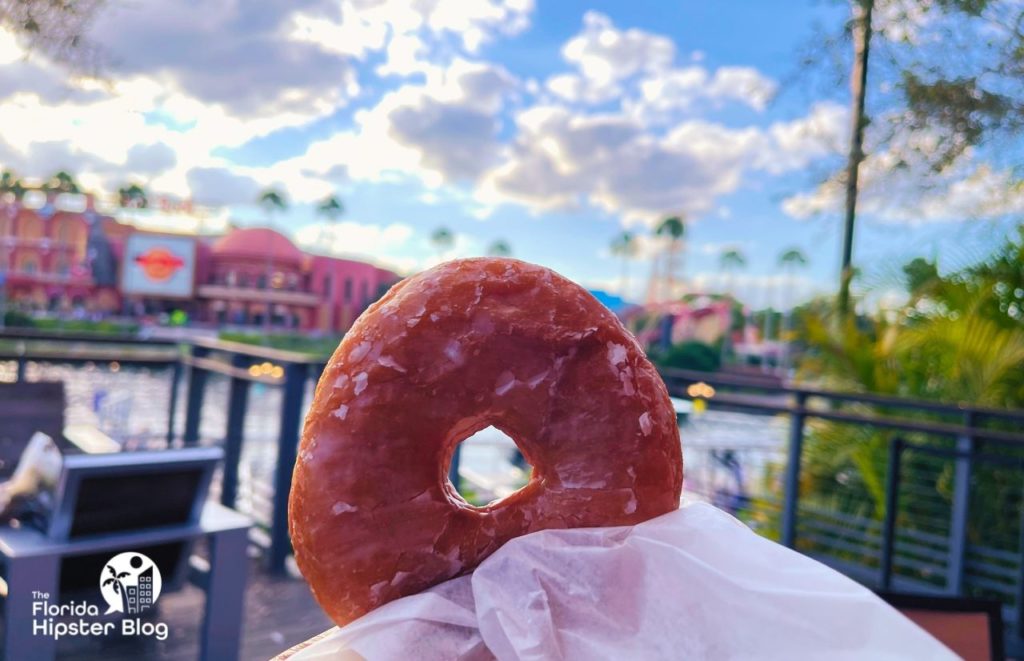 And trust us Florida Hipsters, when we say "wide selection," we're not kidding! Voodoo Doughnuts boasts over 50 different doughnut flavors on a regular basis, in addition to offering specialty custom doughnuts for special events.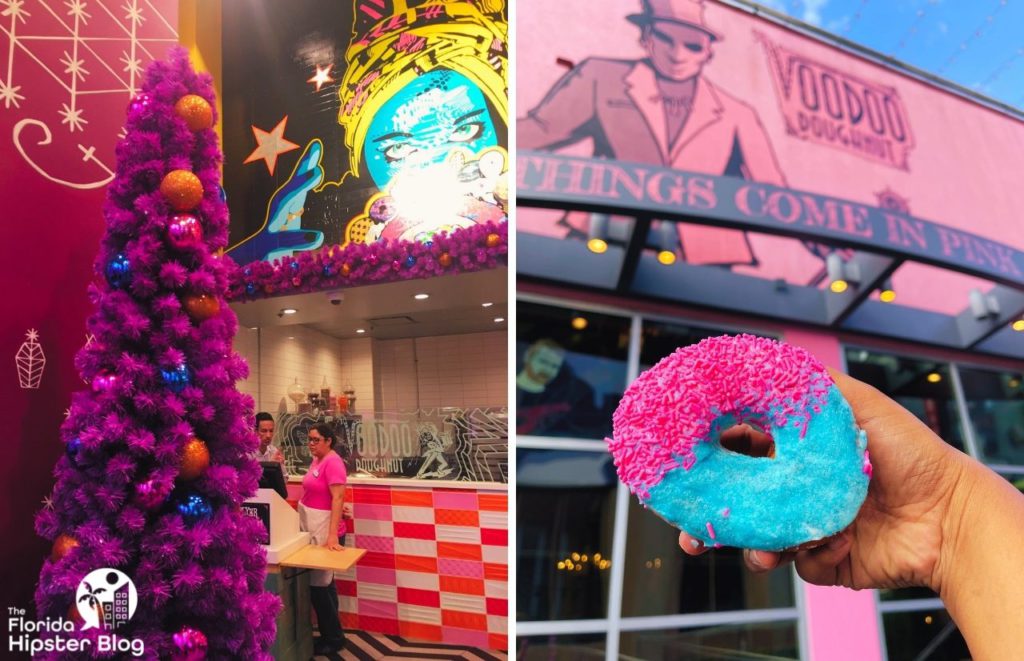 From Lemon Cannolos and Strawberry Go Tarts for those who love fruity desserts, to The Ring of Fire (topped with cayenne pepper and a red chili pepper) and Voodoo Bubble (with bubble gum dust) for more adventurous eaters – everyone will find their favorite at Voodoo Doughnut!
Price Range: $$
Best Menu Item Try: The Portland Cream; aka: Voodoo Doughnut's take on the ever popular Boston Cream doughnut.
Florida Hipster Tip: Want to order a special bulk selection of doughnuts? Call in advance 24 hours ahead of time to guarantee they have enough of just what you want!
9. Valhalla Bakery
Did someone say "dairy free?"  If so, then Valhalla Bakery is DEFINITELY going to be the top of your Best Dessert in Orlando list!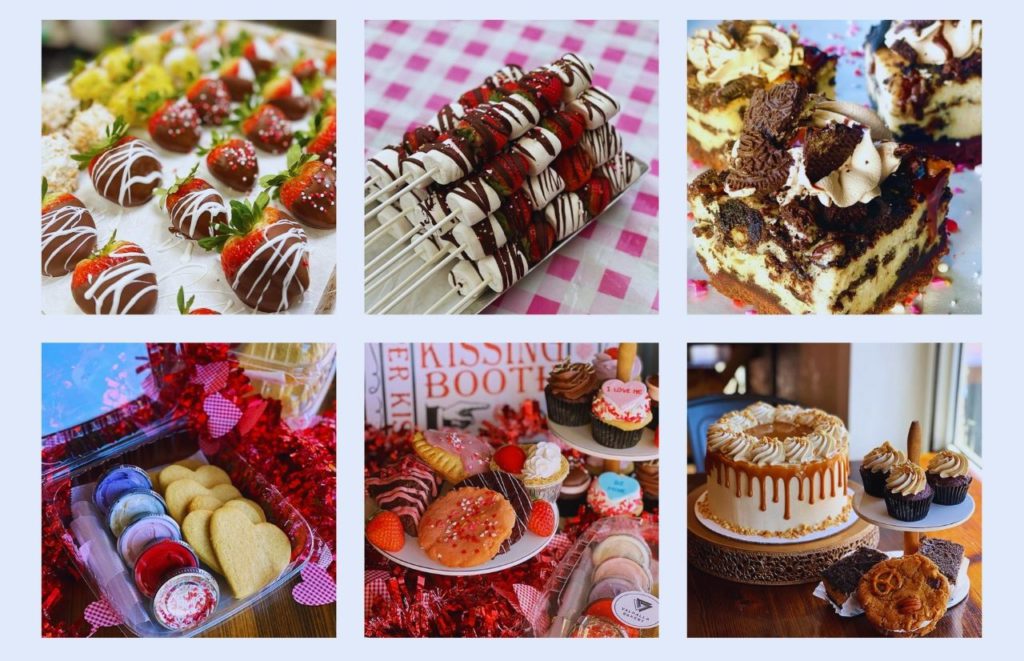 Solely selling vegan and dairy free options, Valhalla Bakery makes sure EVERYONE can enjoy a delicious dessert! From cupcakes to cookies to pies to cakes to brookies; no matter what you get, it'll taste fresh and delicious!
Price Range: $$
Best Menu Item Try: One of their famous bars! Choose from their s'mores, brookie, or death (peanut butter chocolate) bar!
Florida Hipster Tip: Want to place a custom order? Visit https://valhallabakery.com/shop/ to do just that! So all you have to do is pick up your finished sweet treat in store!
10. Sugar Dough Bakehouse
Fresh and flaky is the name of the game at this Best Dessert in Orlando spot!
 And that's because their entire menu is Asian inspired, from Japanese Milk Bread to Ube Egg Tarts, and even Bacon, Jalapeno, and Spam Quiches.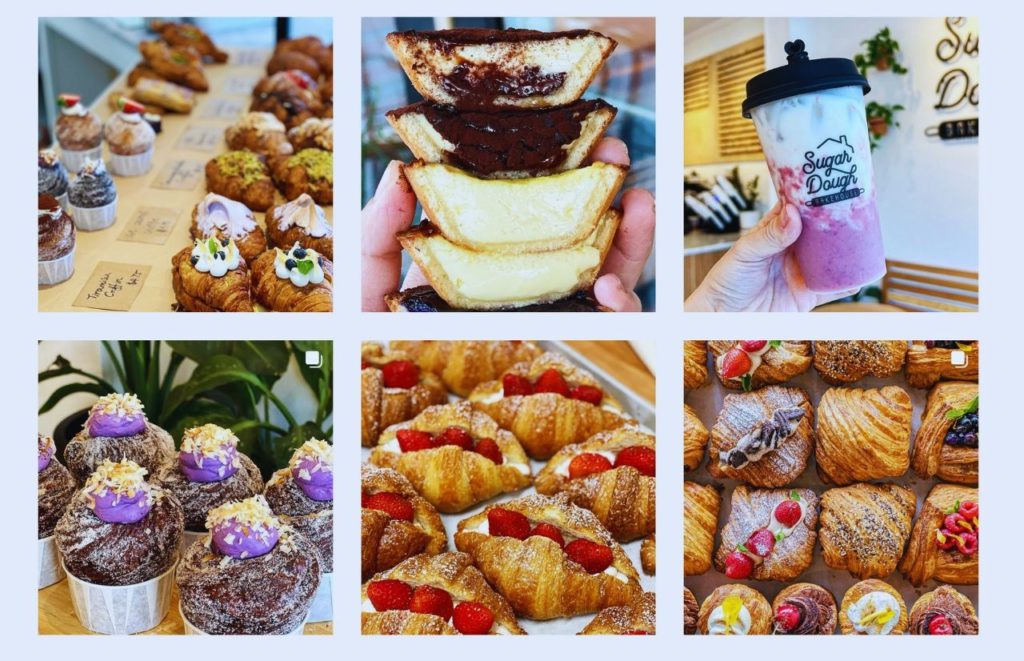 And while of course Sugar Dough Bakehouse offers classic options like croissants and brownies too, you're really not taking advantage of your time there if you don't even try one of their awesome specialty items.
Price Range: $$
Best Menu Item Try: Try their signature cruffin: croissant muffin! They offer quite a few different flavors, including one with nutella and whipped cream filling!
Florida Hipster Tip: Try one of their "date night" kits!  Every second Saturday of the month, you can get a full takeout meal box, dessert, and extras like candles and conversation cards for $50 or less!
11. The Glass Knife
"Breakfast, Lunch, Brunch, Donuts, and Coffee."  That's what The Glass Knife serves – and we wouldn't have it any other way!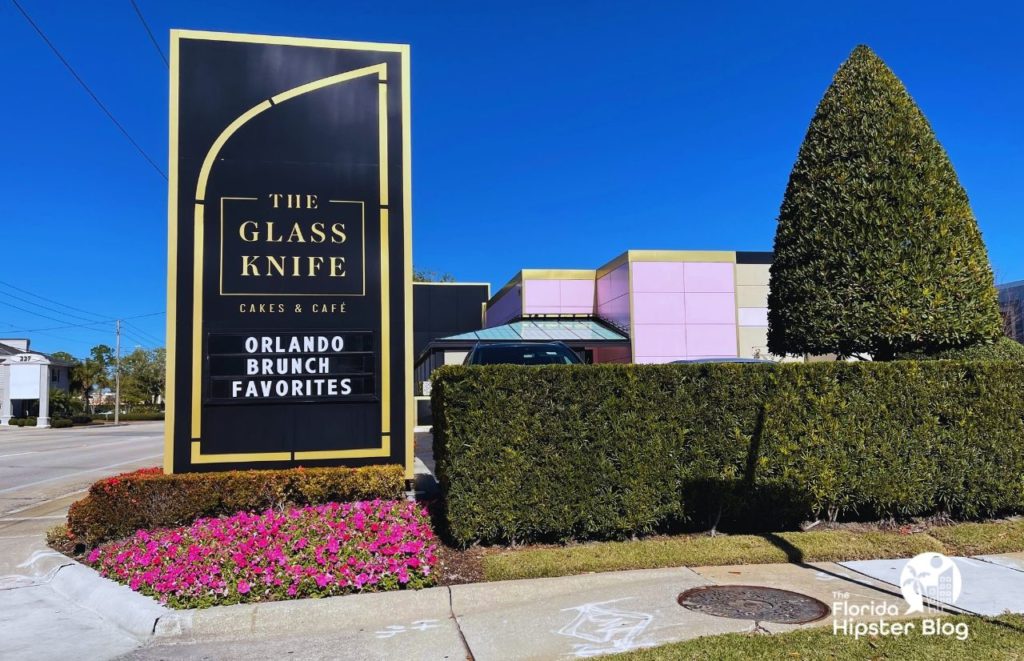 This classy spot is perfect for a date, chic friend meetup, or solo treat yourself moment!  
Weekend brunch specials include eggs Benedict and ham and cheese croissants, while the weekly morning meal menu boasts strawberry lemon waffles and spinach mushroom quiche.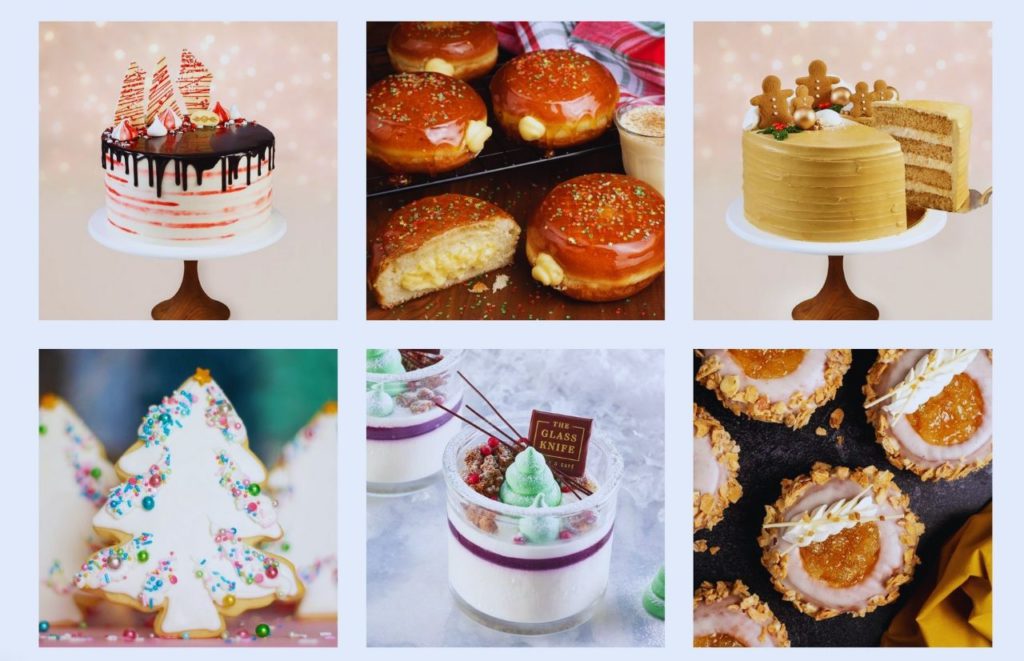 And while those are all DELICIOUS, we also know that's not why you're here Florida Hipsters – so let's get you those delectable dessert details.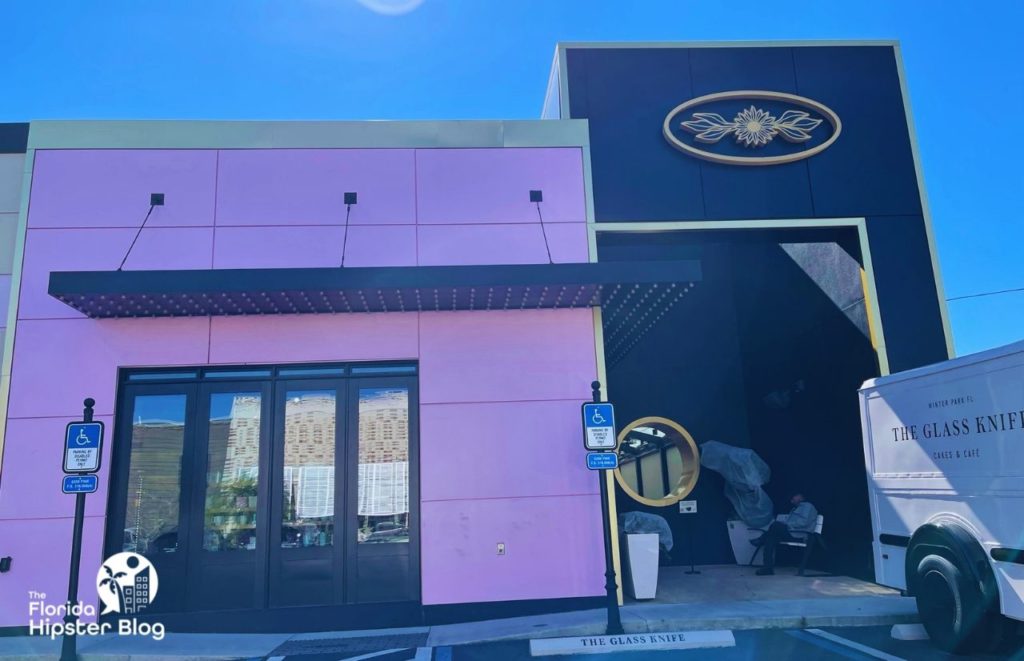 From the Chocolate Onyx Pastry (a coffee infused pastry topped with salted caramel and encased in dark chocolate) to the Ultimate Cinnamon Roll – fear not – this restaurant has a lot of options for the best dessert in Orlando too!
Price Range: $$
Best Menu Item Try: The Creme Brulee Donut!
Florida Hipster Tip: While they are a full service restaurant, if you just want dessert and coffee, The Glass Knife can provide! Just grab a table at the quick service dessert bar in the front and pay at the register.
12. Beaches & Cream Soda Shop – Disney's Boardwalk
Themed like a 1950s sweet shop, Beaches and Cream is more than just good dessert, it's an experience!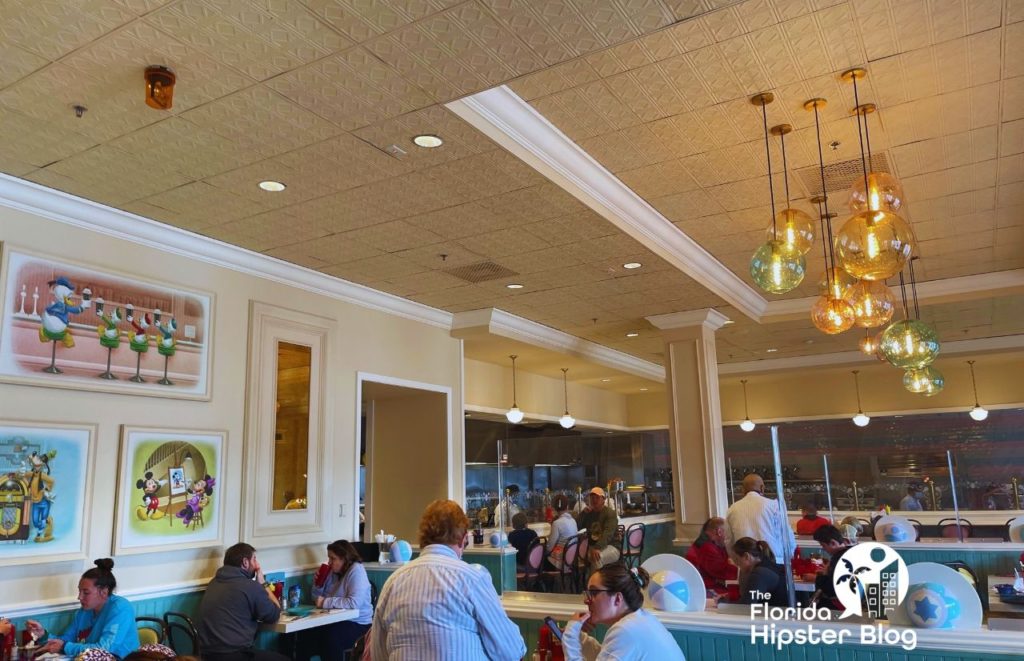 Guests enter Beaches and Cream from Disney's Boardwalk, surrounded by water, street performers, and the like.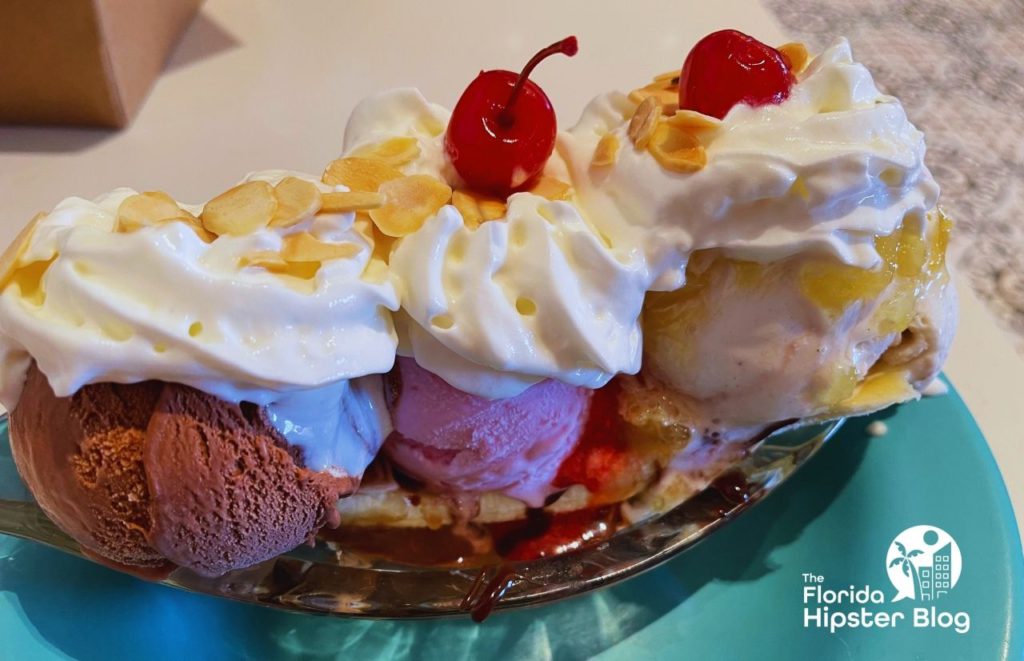 And while you can enjoy lunch or dinner here too, selecting from your choice of burgers, sandwiches, or salads, let's face it!  Beaches and Cream is on this list because they offer the best dessert in Orlando too!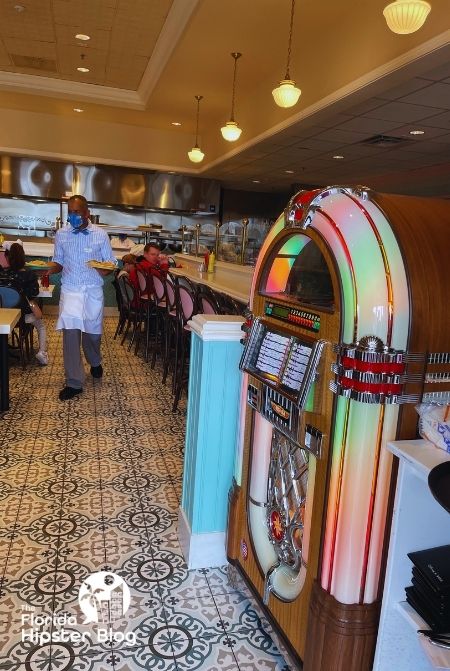 Classic malts, floats, and shakes topped with whipped cream, delectable ice cream sundaes, strawberry shortcakes, and cookie sticks with dipping sauce are just the tip of the iceberg at this classic creamery!
Price Range: $$
Best Menu Item Try: At $35, the famous Kitchen Sink can definitely feed more than 4! Featuring countless scoops of every flavor of ice cream, topped with peanut butter, hot fudge, brownies, Snickers, and a WHOLE CAN OF WHIPPED CREAM… when you order the Kitchen Sink at Beaches and Cream, everyone knows it! (Mostly because they set off sirens and alarm bells!)
Florida Hipster Tip: Like most Disney Restaurants, reservations are recommended, especially if you want to sit down and enjoy the Kitchen Sink!
13. P is for Pie Bake Shop
This small artisan bakery takes you away from the flashy, larger than life Disney vibe.  Because here, everything is made by hand and the team is family run.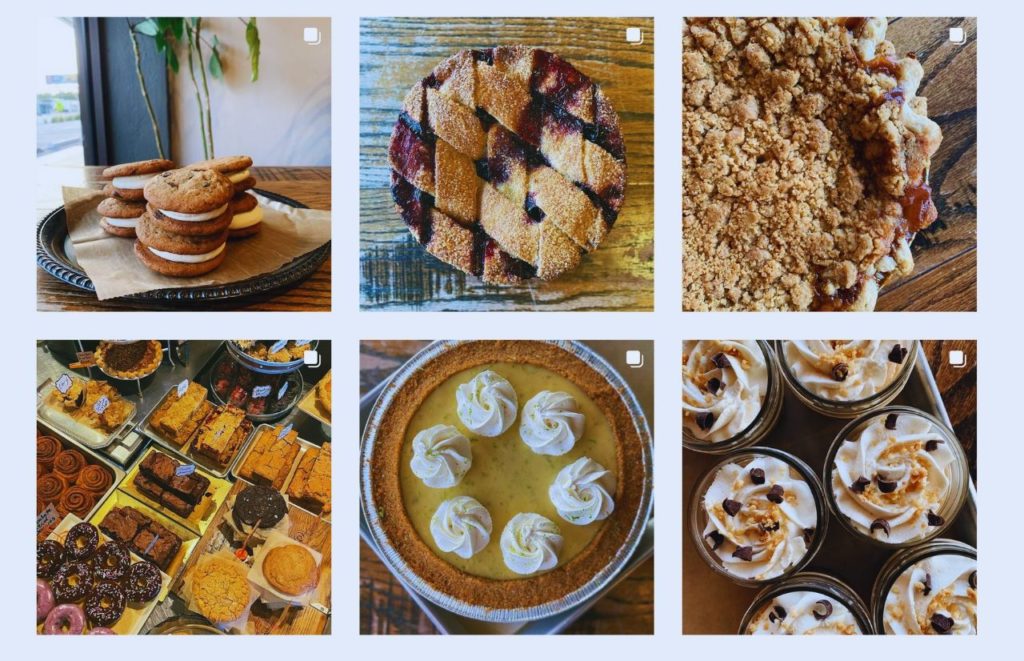 The vibe is that of a classy coffee shop, and of course, the artisanal sweets are to die for!
At P is for Pie, pies come in all forms, flavors, shapes, and sizes, like on a pop, in a mason jar, whoopie, mini, or large.  And if you're not in the mood for pie, cinnamon buns, brownies, cookies and cakes are also on the menu!
Price Range: $$
Best Menu Item Try: Any of the hand pies!
Florida Hipster Tip: Have a special event coming up? Order their delicious and cute pie pops!
14. The Salty Donut
Another artisanal eatery – the Salty Donut specializes in high quality, fresh ingredients, and small batches.  So if you see a menu item you want, make sure you get it quick!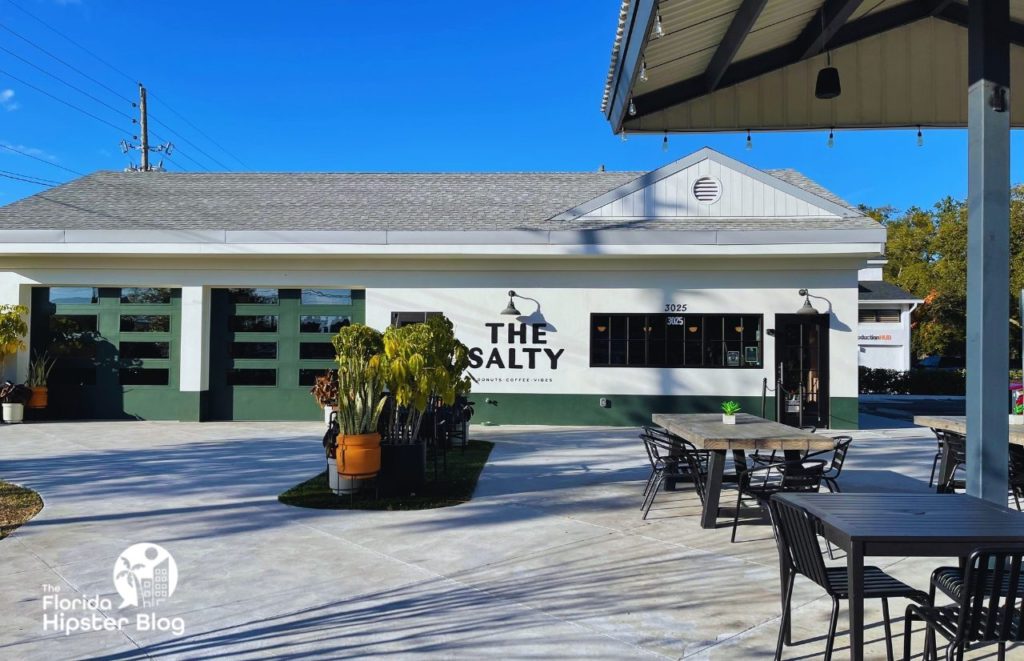 Year round offerings include the Traditional Glazed, Maple Bacon, Texas Chocolate Sheet Cake, Prickly Pear Margarita, Brown Butter and Salt, and Horchata.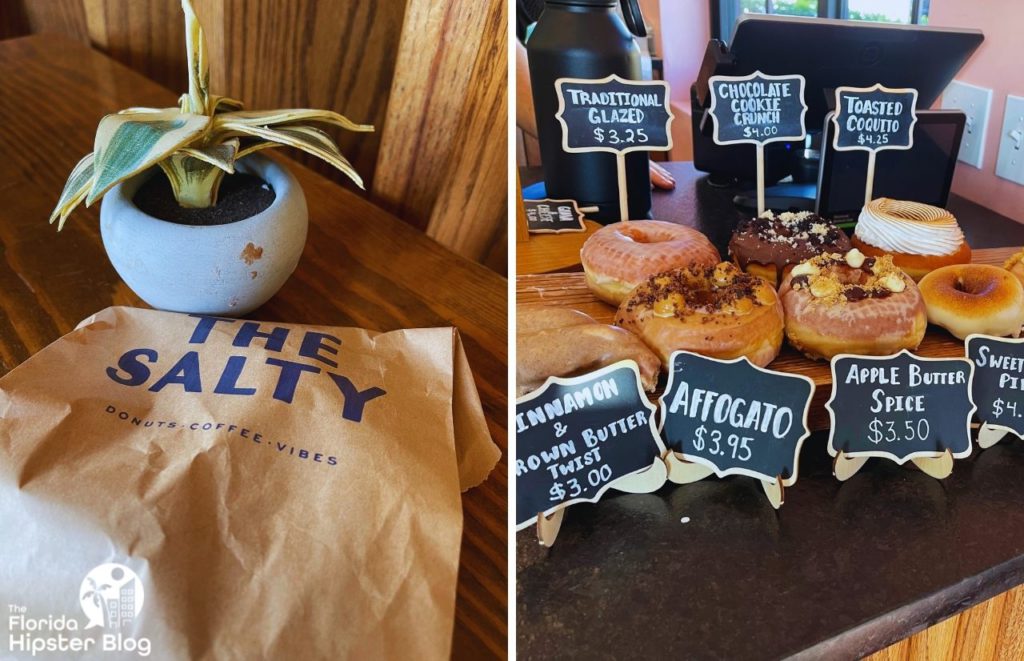 And their seasonal donut menu boasts fun choices like Cinnamon Brown Butter Twist and Affogato (ice cream and espresso glaze with cocoa crumble and coffee infused whipped cream).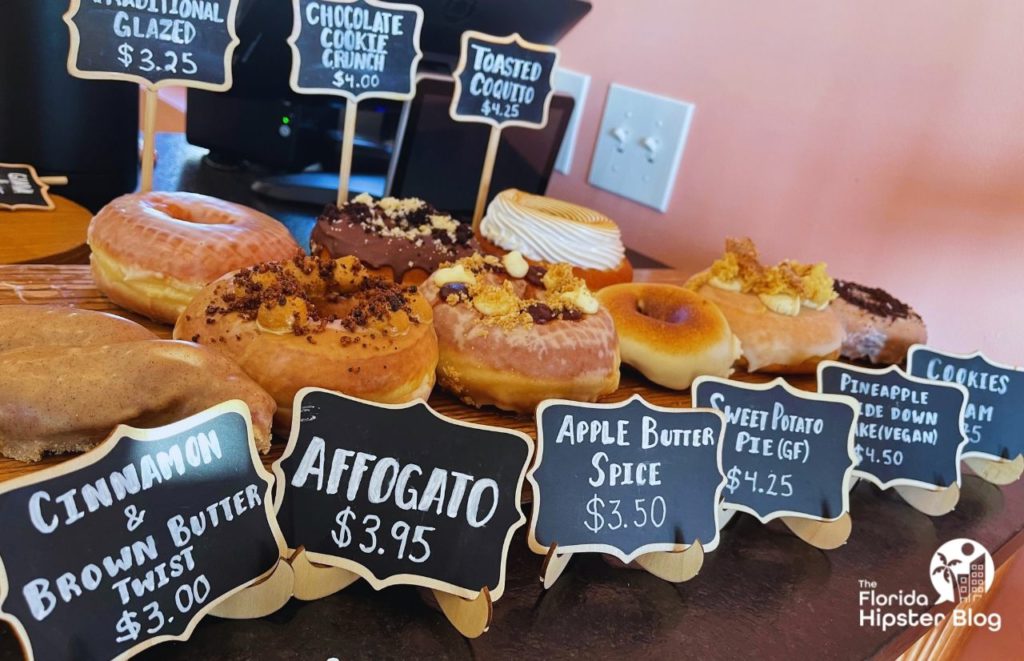 Basically, if you're a sweet and savory kinda dessert eater, then this is the best dessert in Orange County for you!
Price Range: $$
Best Menu Item Try: The Horchata Donut
Florida Hipster Tip: Try one of their creative coffees, teas, and/or espressos while you're enjoying your dessert too!
15. Mr. Puffs
Mr. Puffs Dessert Bar is a "foodie experience like no other."  Originally founded in Quebec, Canada, this dessert has made it all the way to Orlando for a reason!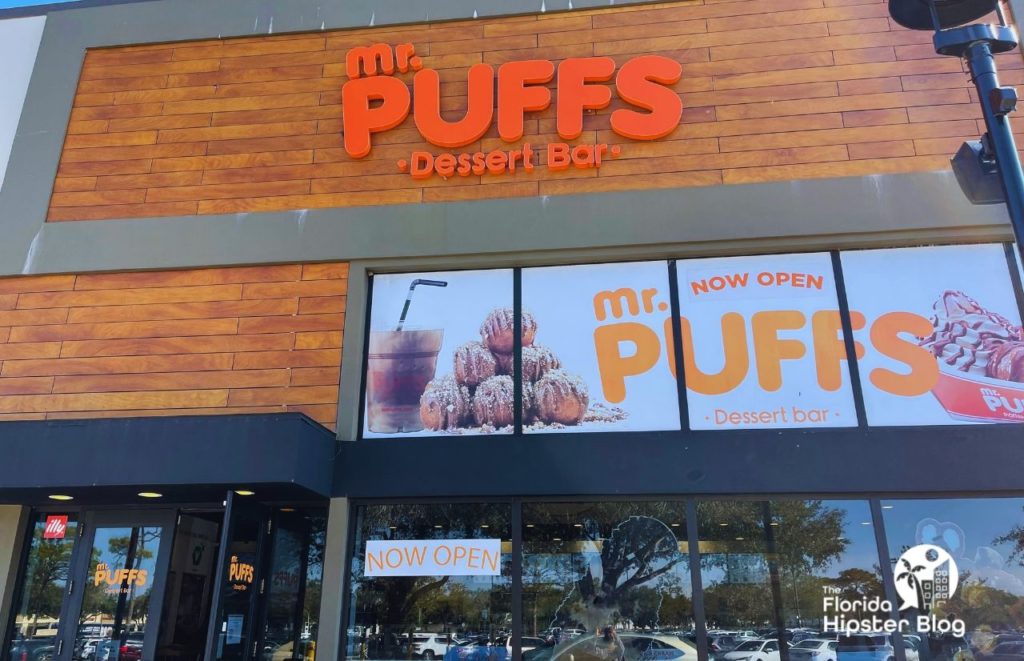 Think of a puff like a super light and flaky donut hole. And the best part? They're vegan friendly, lactose free, and have zero trans fat, eggs, or lactose.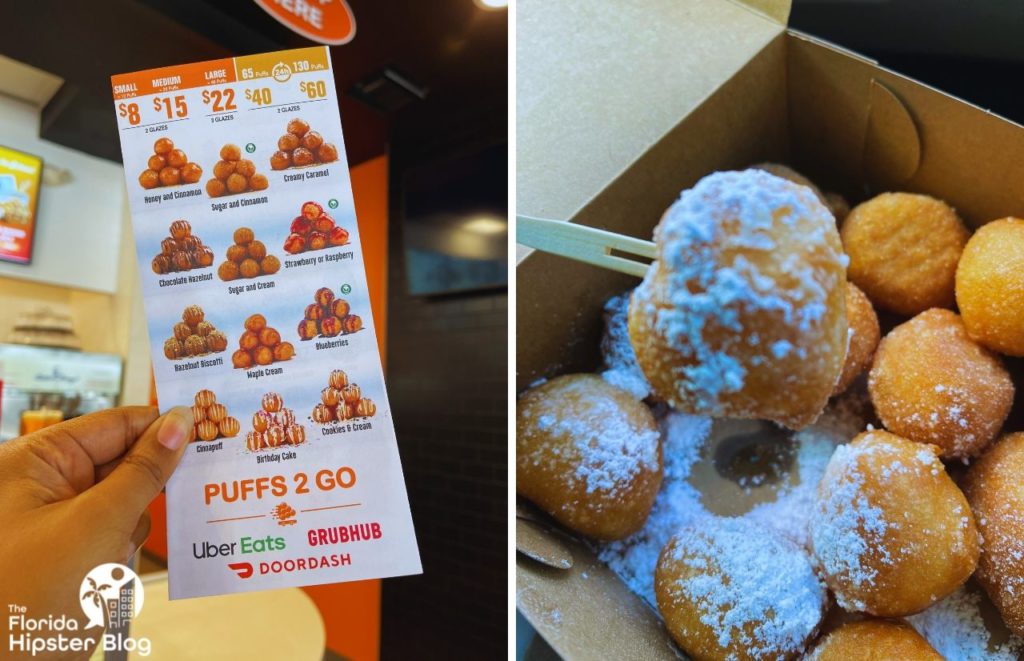 So what makes one puff different from another? The glaze you put on top.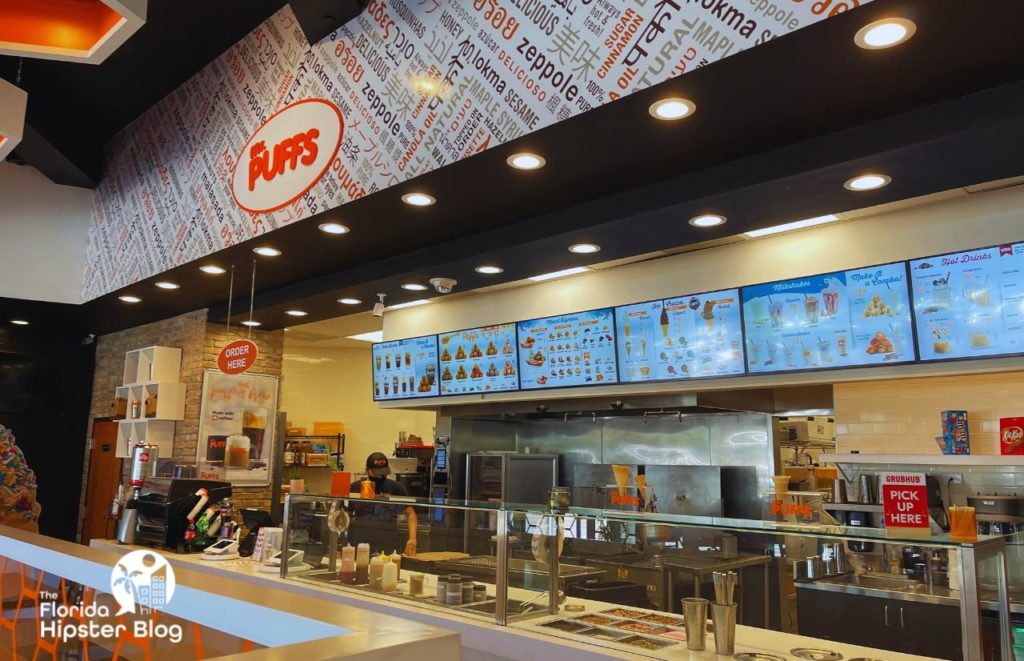 From Choco Loco to Wowbutter and Strawberry Jam, there's a Mr. Puff's flavor for everyone out there!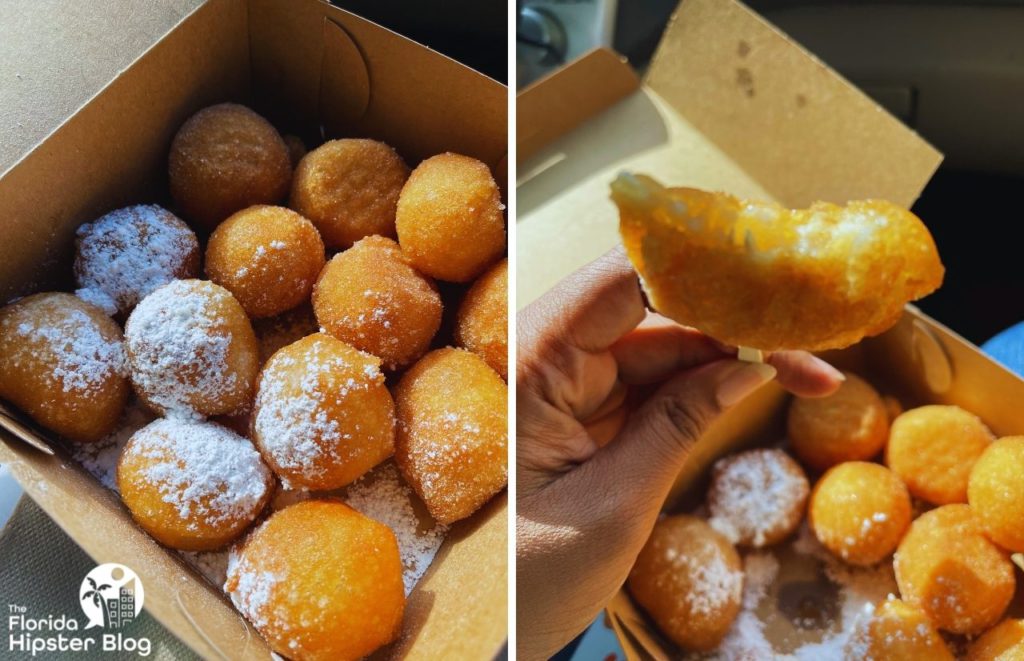 Plus, while you're at Mr. Puffs, don't forget to pair your puffs with a twister, milkshake, iced cappuccino, coffee, or ice cream cone!
Price Range: $$
Best Menu Item Try: The Mount Olympus! AKA: Soft serve ice cream with your choice of puffs!
Florida Hipster Tip: Check back at Mr. Puffs during all major holidays to see what exciting dessert offerings they've got going on… Like Green Grinch Glazed puffs for Christmas and Puff Bouquets for Valentine's Day!
16. Amorette's Patisserie – Disney Springs
Interested in some magical desserts?  Then look no further – because Amorette's Patisserie is the official bakery of all Disney characters!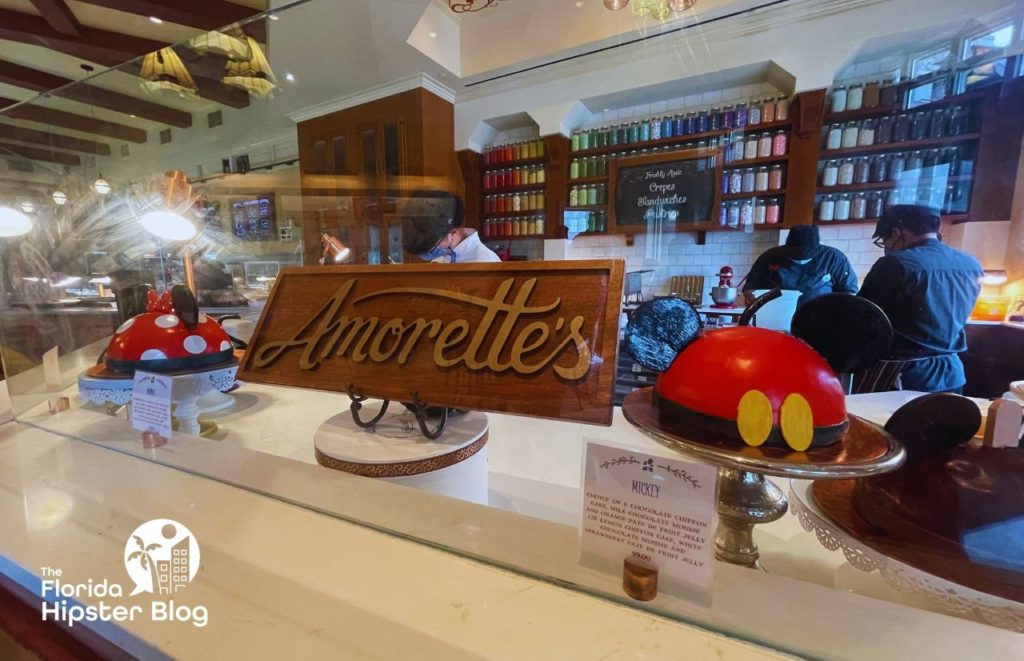 From mini Mickey Mouse Chiffon Cakes to a customize your own character cake, guests love the delicious interior and cute exteriors of these awesome cakes and pastries!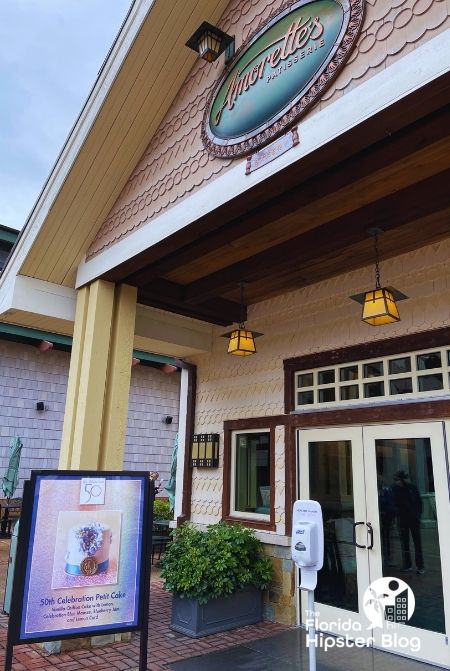 Price Range: $$
Best Menu Item Try: Amorette's Rose – a dark chocolate biscuit with raspberry sauce.
Florida Hipster Tip: Need to preorder a custom cake for an event? Call (407) 934-3500 or stop by the shop at least 72 hours in advance. That way you can pick the flavor and design of your very own special cake!
17. Dochi
Dochi's are the doughnuts you never knew existed, but always needed!
A cross between American donuts and Japanese mochis, these donuts are easy to rip apart and share. And of course, they have the soft, chewy, airy texture of mochi that everyone knows and loves.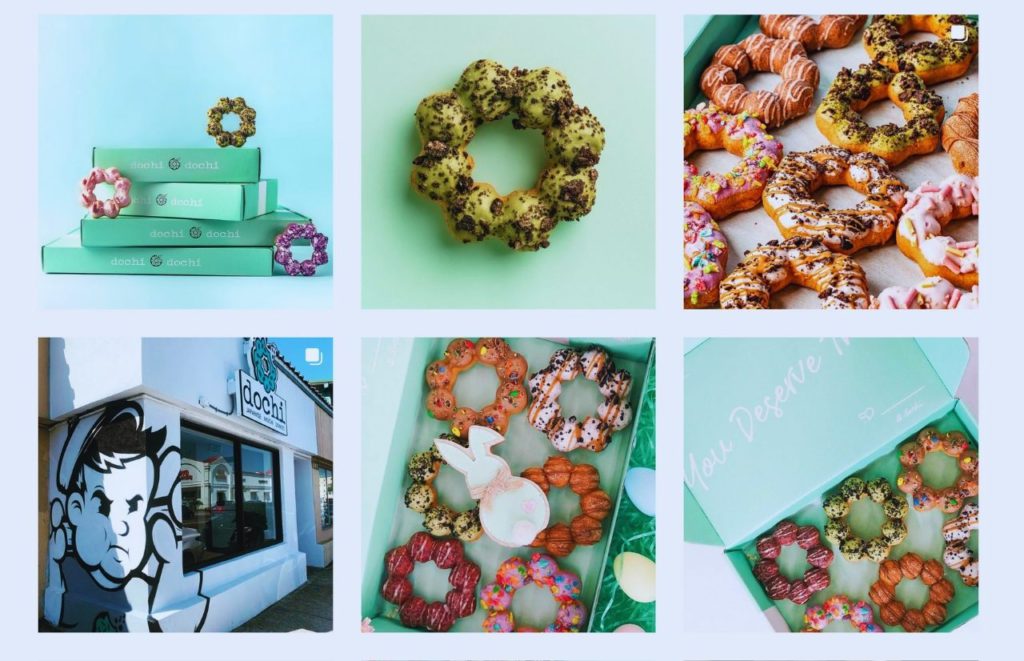 Their classic menu items include Ube Glazed, Taro Pebbles (topped with fruity pebbles), Chocolate M & M, and Cookies and Cream with Cookie Butter!
But keep your eye on their Instagram, because with special holidays come limited time flavors!
Price Range: $$
Best Menu Item Try: Guests swoon over the Match Oreo Dochis!!
Florida Hipster Tip: Get Dochi delivered to your door with Grub Hub or Door Dash!
18. Crumbl Cookies
Banana Cream Pie, Ruby Chocolate Chip, Ultimate Peanut Butter, Milk Chocolate Chip, and Chocolate Featuring Oreo and Cream Cheese Frosting – these flavors are the reason why Crumbl Cookies is considered the best dessert spots in Orlando!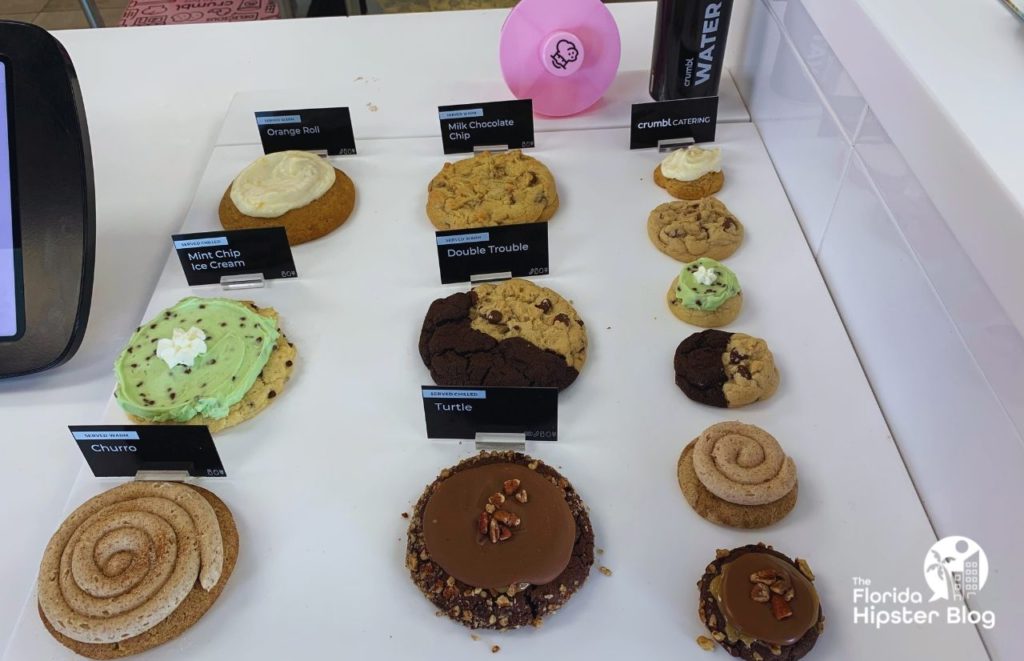 Oops! And we almost forgot to mention, they've got fresh ice cream too!
Price Range: $$
Best Menu Item Try: The Classic Pink Sugar cookie! Not only is it super Instagrammable, but it's also topped with almond flavored frosting.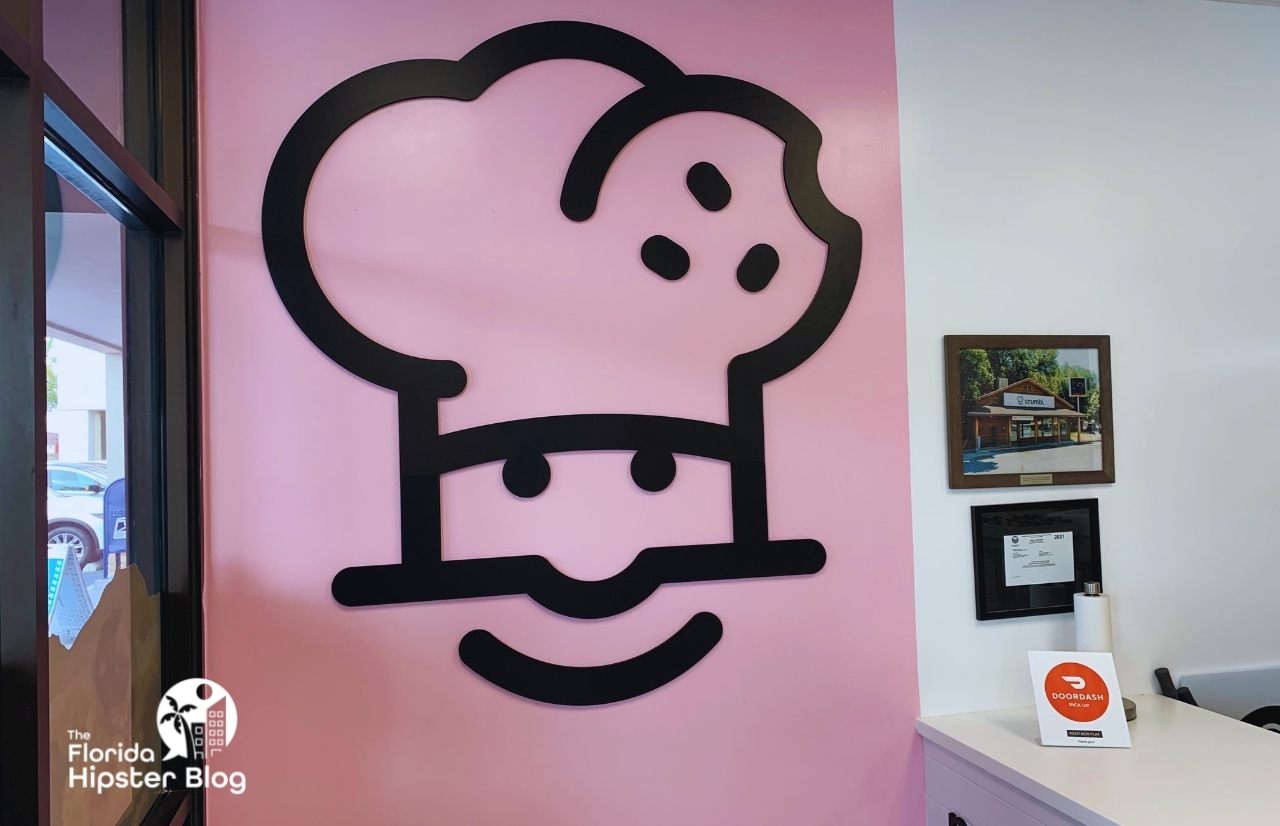 Florida Hipster Tip: Crumbl Cookies understands that you might have cravings outside of their normal business hours! For that reason, you can get Crumbl Cookies via delivery, catering pickup, shipping, or curbside pickup.
19. Ghirardelli Soda Fountain & Chocolate Shop – Disney Springs
Our final recommendation for the best dessert in Orlando is the Ghirardelli store in Disney Springs!  Especially because they've got so many great dessert options to beat the Florida heat.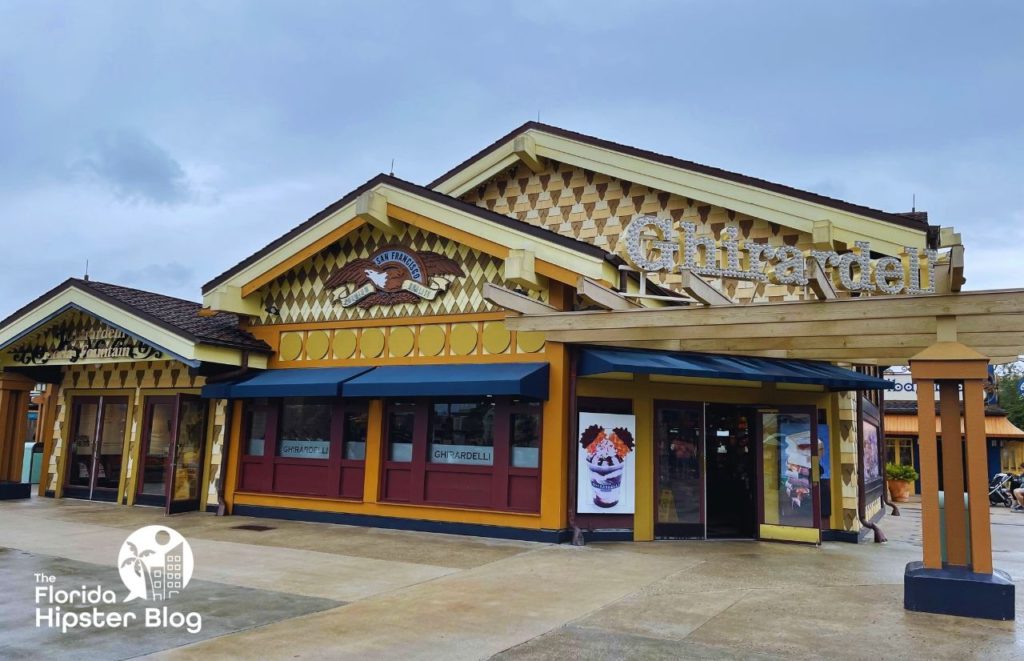 From all different types of loaded fudge sundaes, to fun chilled drinks like frozen hot chocolate, the berry chill, and frozen white mocha, these Ghirardelli treats will cool you off and satisfy your sweet tooth all at once!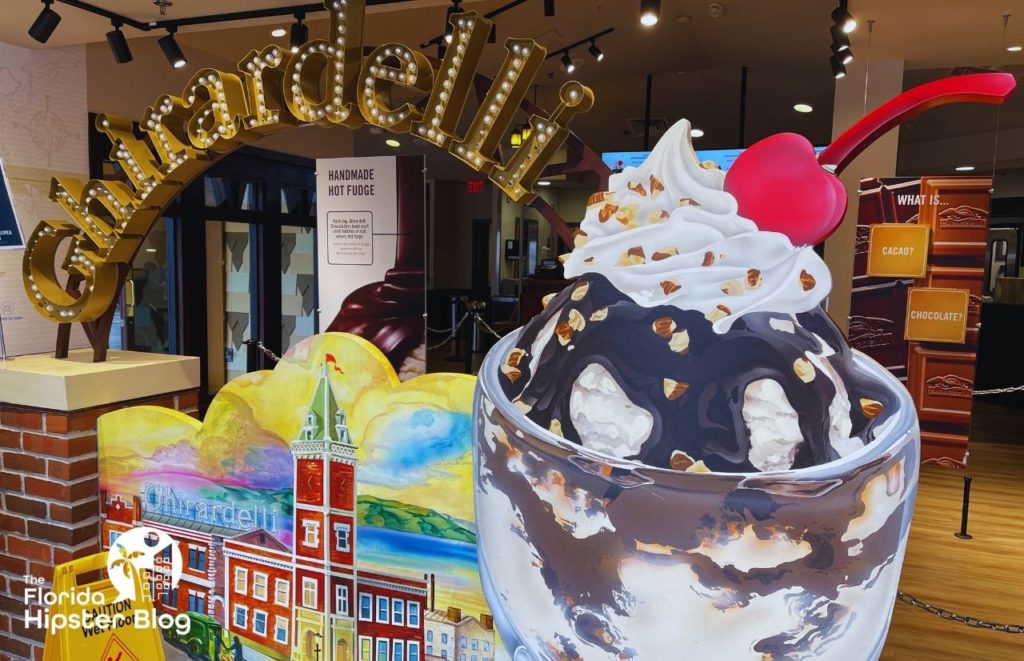 Price Range: $$
Best Menu Item Try: The Warm Brownie Sundae AKA: The Treasure Island
Florida Hipster Tip: You get a free piece of Ghirardelli chocolate just for walking in the front door!
Final Thoughts
Ok, I already know I didn't make this choice very easy for you. With 19 different Best Dessert in Orlando spots on the list, I know it might take a longggg time to sample all these sweet treats!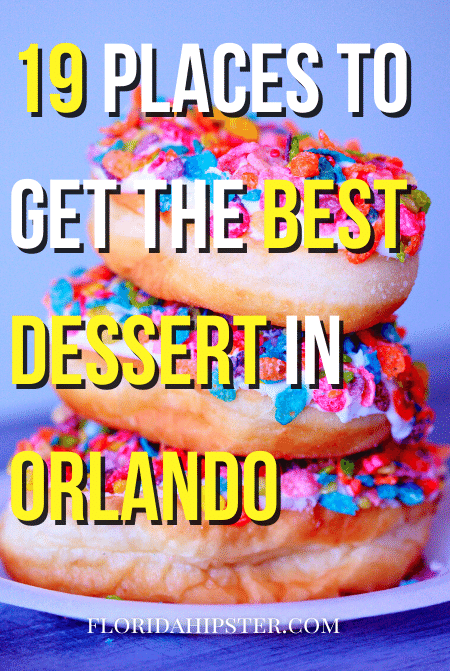 But still, you can definitely let us know in the comments below, which of these Orlando dessert spots are you most excited to try?
Or, if you've already given one of them a try, FOR SURE weigh in below on your experience!
Our sweet tooths will be waiting…
Happy Traveling Florida Hipsters!
About the Author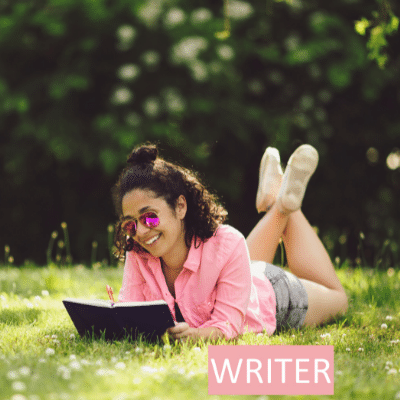 Gina is a former Walt Disney World and Disney Cruise Line Cast Member who enjoys reliving the magic by writing helpful tips and tricks for future guests!
Check out more about her Disney adventures and writing endeavors at www.ginaarfi.net.
UP NEXT: 10 BEST Kid Restaurants in Orlando that YOU Can't Miss!