Let's go orange picking in Orlando!
Well well well Florida Hipsters… you're not really embracing the Florida lifestyle if you haven't gotten up close and personal with some fresh Florida oranges, right?!  
Well lucky for you, today's article is just about that – where can you and your family enjoy the BEST orange picking in Orlando?!
From the best quality of fruit, to the most family friendly prices, we're going to break it all down for you here! Because family fun day shouldn't break the bank!
And besides, with an activity like picking fresh oranges from Orlando orange groves, you can ensure your trip will be fun, delicious, and nutritious – what more could you want?!
So let's get started on our BEST spots for orange picking in Orlando, because the quicker you get to these groves, the more juicy citrus you have to pick from!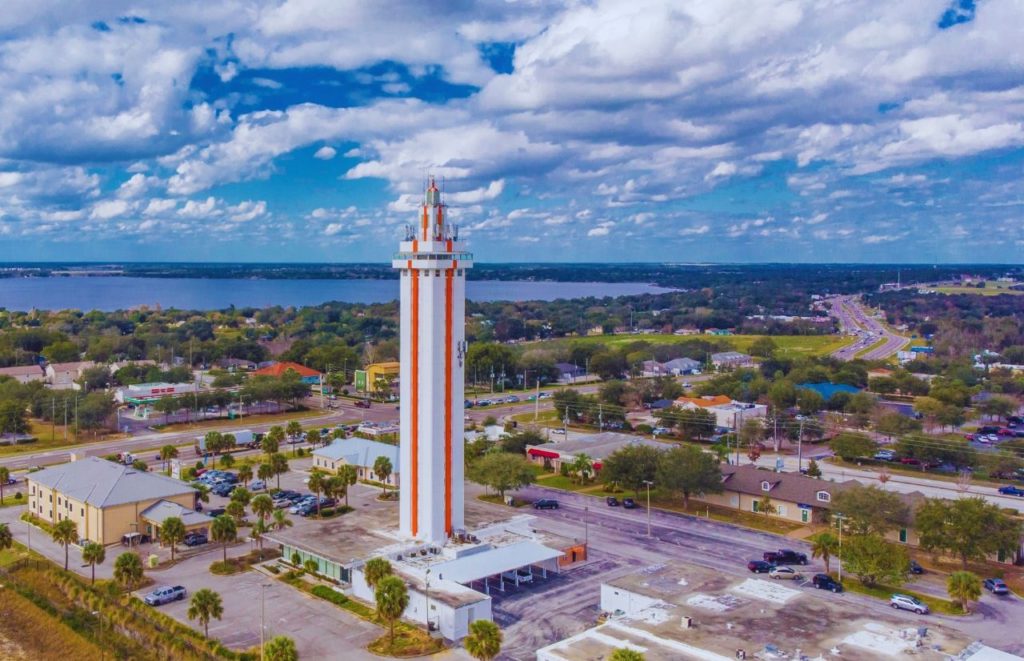 THIS POST MAY CONTAIN AFFILIATE LINKS. PLEASE READ MY DISCLOSURE FOR MORE INFO.  Which means if you click on certain links, I may receive a small commission at no additional charge to you.
Why Go Orange Picking in Orlando?
Before we lay out for you our top five spots to go orange picking in Orlando, let's talk about why frequenting Orlando orange groves is one of our favorite pastimes!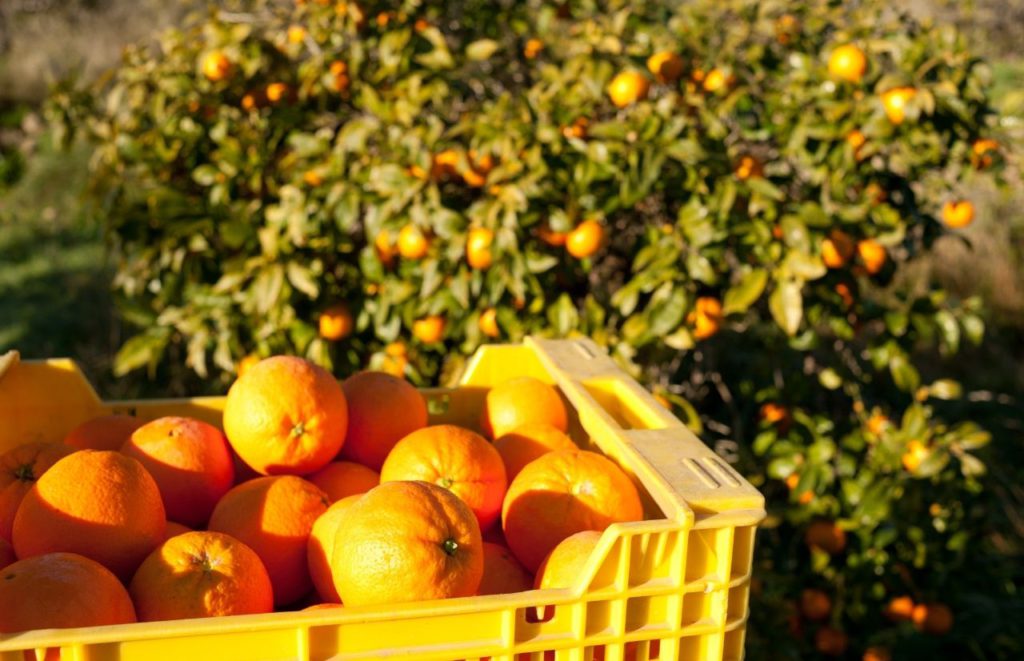 First of all, it's a low priced activity that brings along hours of fun.  With many Orlando orange groves not even charging an entry fee, all you have to do is pay for what you pick – so, the fun is free! 
In fact, in many cases you don't even have to spend $20 to go home with your arms full of fresh fruit!
We also love orange picking in Orlando because it is a pandemic safe activity. Since it's outdoors in an open space, you can socially distance yourself, enjoy nature, and get some exercise all in one safe outing!
Basically, it's the perfect activity for a solo trip, couples outing, or whole family fun day!
Get over 30% off on your Orlando CityPass here!
The 5 BEST Spots for Orange Picking in Orlando
Now let's get into the best part of this guide, the Orange Groves here in Central Florida!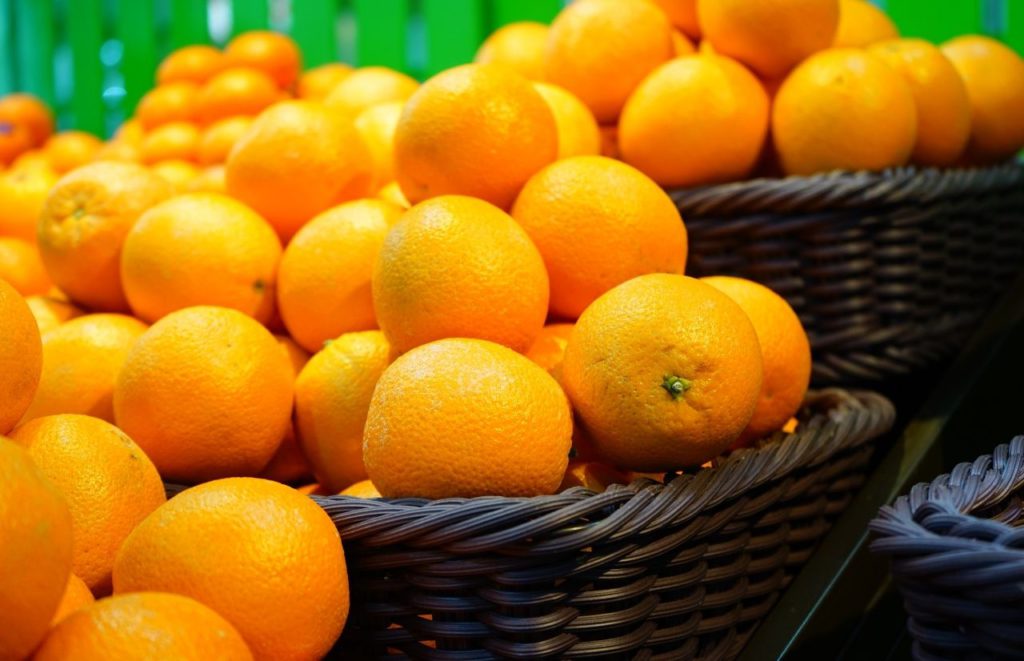 1. Showcase of Citrus
2,975. That's how many 4.5+ star reviews Showcase of Citrus has. So when we recommend them for some of the best orange picking in Orlando, you know we've got plenty of Orlandians backing us up!
But what, might you be asking, makes Showcase of Citrus so popular? Well, not only is it down the road from Magic Kingdom, but in some ways, it's its own magic land in itself!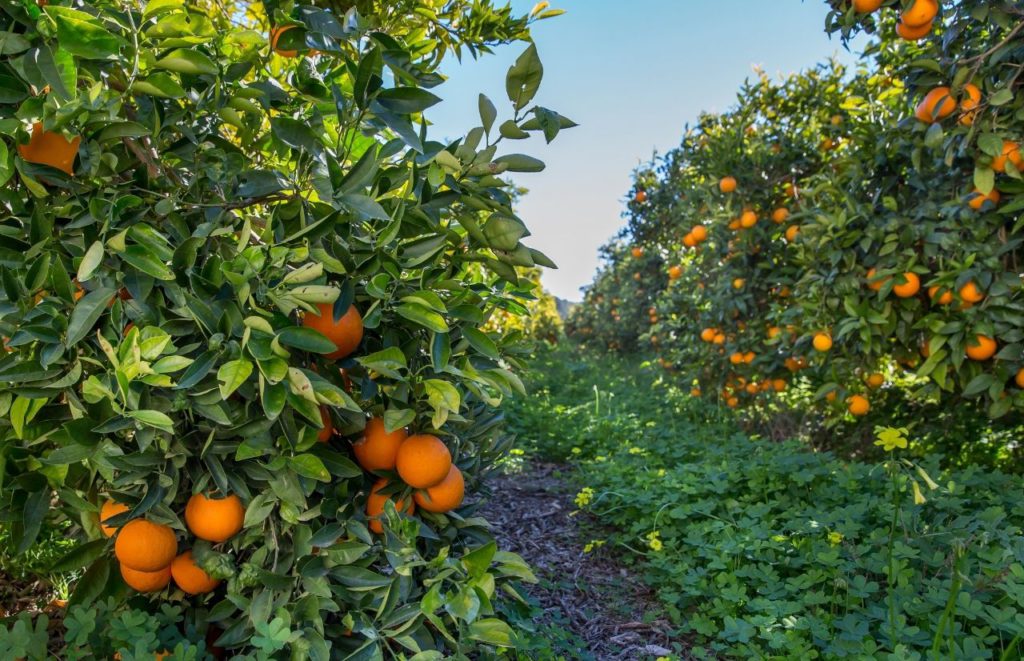 Guests can not only enjoy picking a variety of citrus between late October and June… But they're also welcome to visit the gator nursery, farm animals, Old Time Country Store, and Monster Truck Tour on the 2,500 acre citrus farm.
So if you're ready for a full day of citrus picking fun – head on over! Showcase of Citrus is open daily from 9 a.m. – 7 p.m.
Price Point: $5 entry for adults, and $2 for children ages 4 – 12. Citrus prices vary, find out more here!
Address: 5010 US – 27, Clermont, FL 34714
Florida Hipster Exclusive Tip: Check out Showcase of Citrus' AWESOME citrus picking chart here. It's not only a map to their farm, but a guide to how and when you can pick the best citruses and species of citrus!
2. Bekemeyer Family Farm
Oranges, tangerines, lemons, limes, and strawberries are the name of the game at Bekemeyer Family Farm! And by the way, when talking about this family farm, we want to stress FAMILY! Because few Orlando orange groves are THIS family friendly!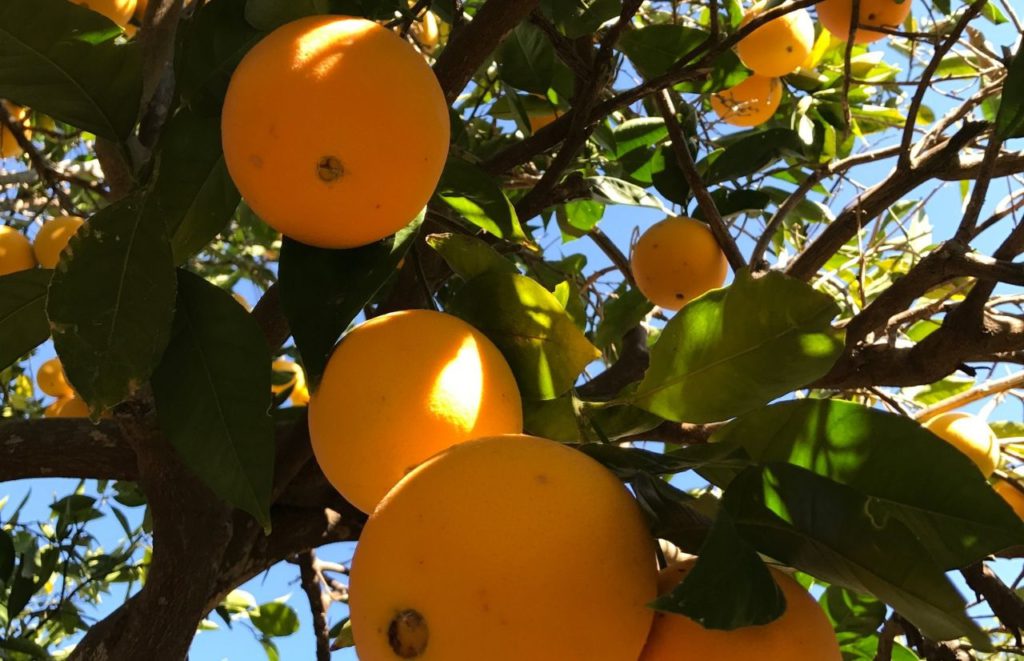 With fruit washing stations and hydroponic patches that allow guests to pick fruit without bending down, it's no wonder why Bekemeyer Family Farm has so many five star reviews.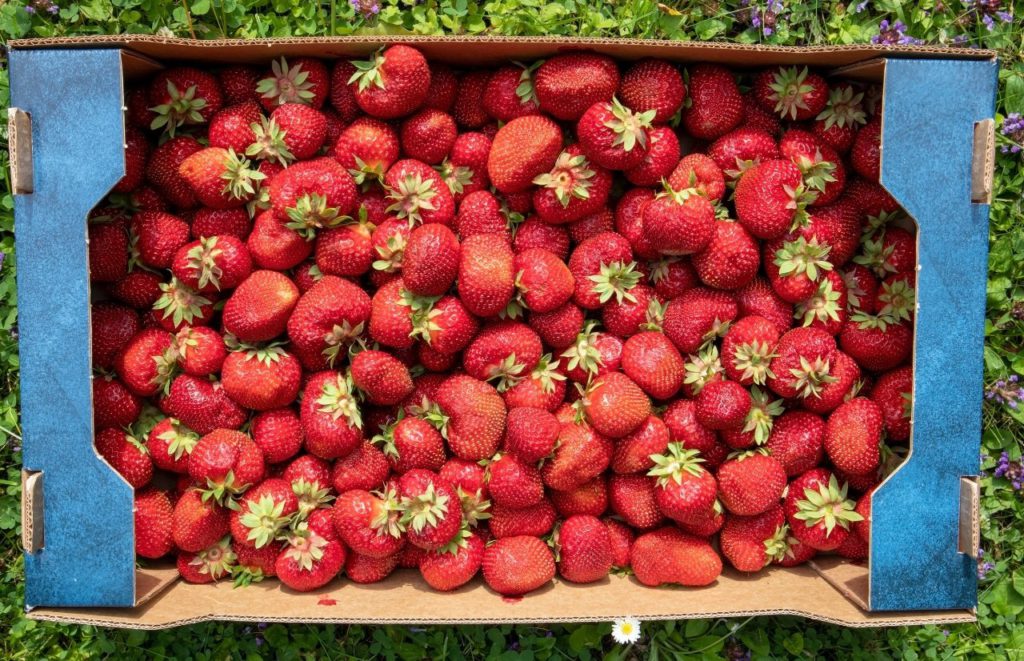 Families also love that Bekemeyer Family Farm is budget friendly too. With no entry fee, all you have to worry about is the price of the fruit you pick, period!
Price Point: Oranges are typically priced at $8 per ¼ bushel; and strawberries, $6 per pound.
Address: 1055 E Story Rd, Winter Garden, FL 34787
Florida Hipster Exclusive Tip: Since Bekemeyer Family Farm does not have it's own webpage, following them on Facebook is the best way to get up to date info!
3. Red Hill Groves
Fresh fruit and hospitality. That's what Red Hill Groves (Whites Farm) is known for – and boy do they deliver!
This family farm is run by two brothers and their dad, and odds are you'll meet at least one of them on your family farm adventure.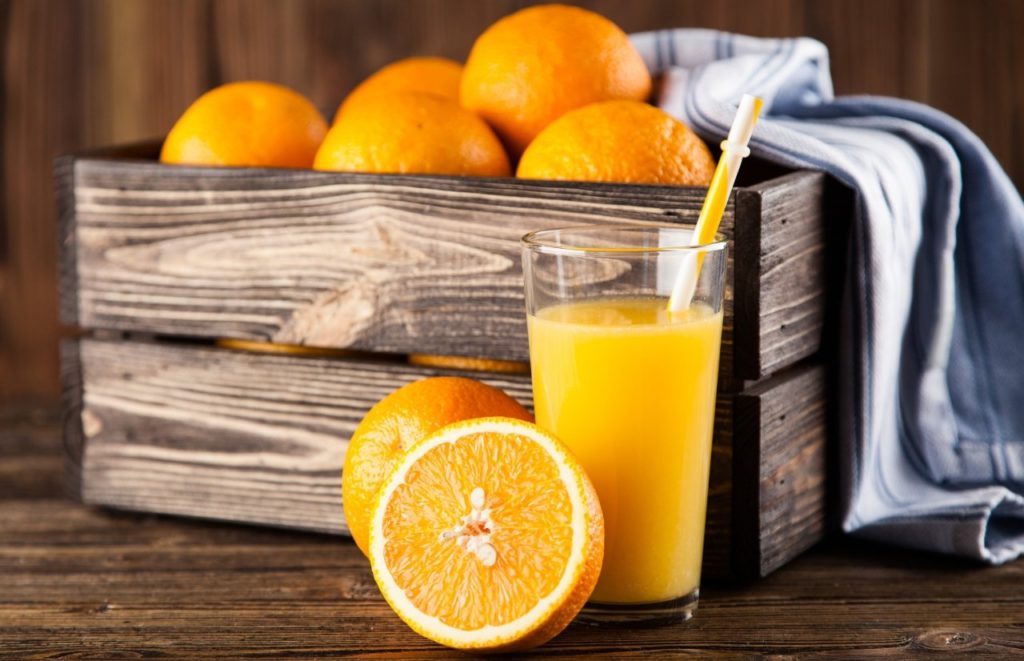 And while Red Hill Groves is not the traditional orange picking experience, as the freshest navels have already been picked, guests still leave here with a smile on their face!
Because Red Hill Groves leaves the orange picking up the pros, you know you'll get the freshest, juiciest citruses you can imagine!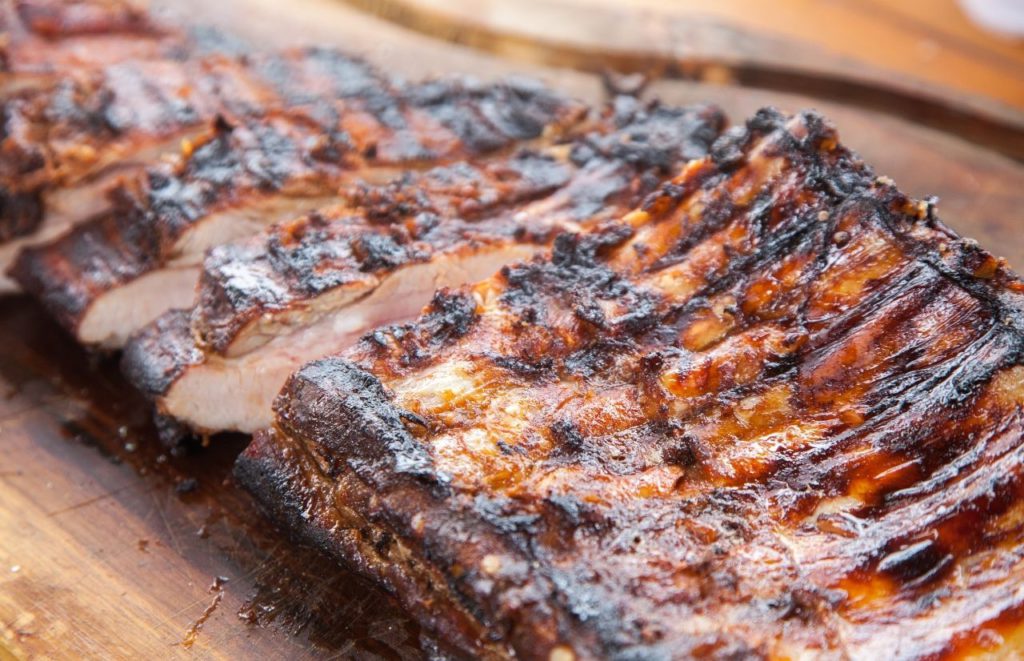 Plus, freshly squeezed orange juice, home boiled peanuts, and fall off the bone ribs which can be enjoyed onsite, keep the crowds coming back!
Price Point: Market pricing is not published, but rest assured that Red Hill Groves always does their best to offer family friendly pricing!
Address: 7210 N Ronald Reagan Blvd, Sanford, FL 32773
Florida Hipster Exclusive Tip: Red Hill Groves offers more than just orange picking in Orlando, they offer fresh meat too!
4. Vo – LaSalle Farms
"Hidden Gems" is what Google reviewers call Vo – LaSalle Farms. Not only do they offer a free, fun hayride to get to their orange picking grounds… But you can pick veggies like potatoes and zucchinis too!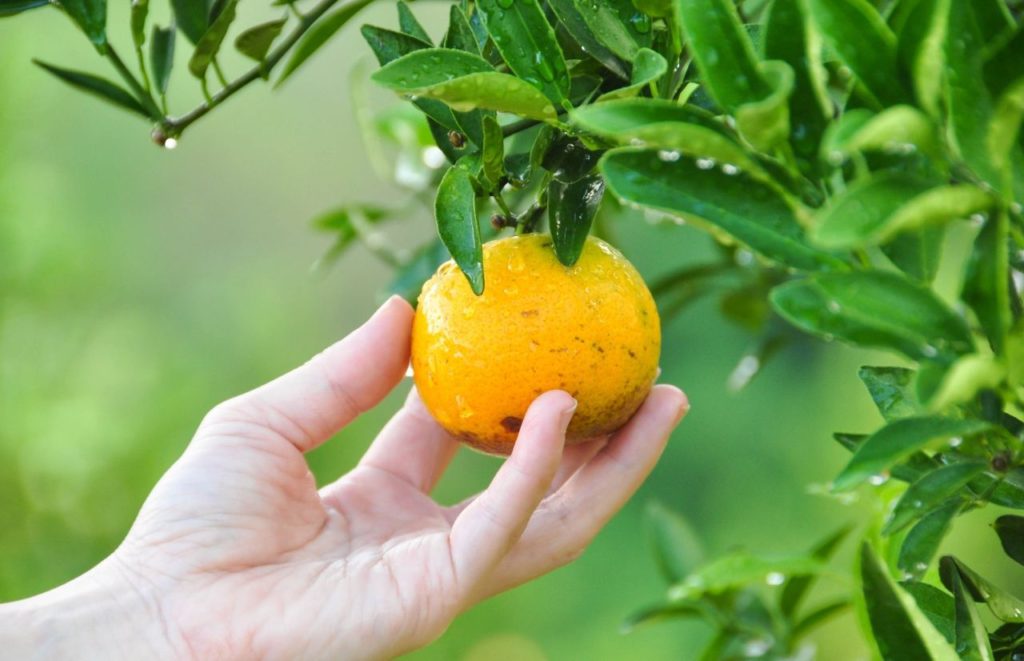 Families also choose this spot for orange picking in Orlando because it's kid friendly with LOTS of opportunities for photo – ops!
So chuck on some overalls, grab your cameras, and head on over to Vo – LaSalle Farms; you won't regret it!
Price Point: Navel oranges are 1/4 bushel bag $8 and 1/2 bushel $14; veggies range from $1.75 to $2.50 per pound.
Address: 601 Johnson Lake Rd, De Leon Springs, FL 32130
Florida Hipster Exclusive Tip: Visit https://volasallefarms.com/upick/fresh-this-week/ to see what's available for picking each week!
5. Pappy's Patch U – Pick Strawberries
Let's take a little break from orange picking in Orlando, to tell you where you can get THE freshest u-pick strawberries in Orlando!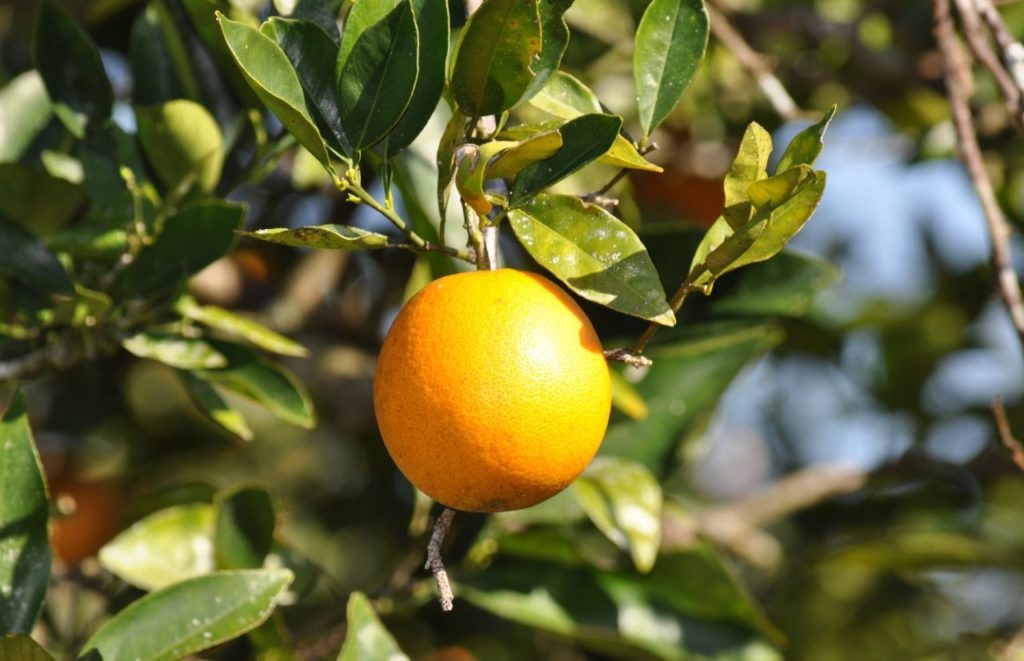 Pappy's Patch is known for their amazing prices, and abundance of sweet, fresh berries! Basically… What more could you want?
Although there are occasions where you can grab fresh citrus from them, they're more so known for the endless fields of strawberries!
Frequent guests of Pappy's Patch love the abundance of parking and berries, and lack of crowds.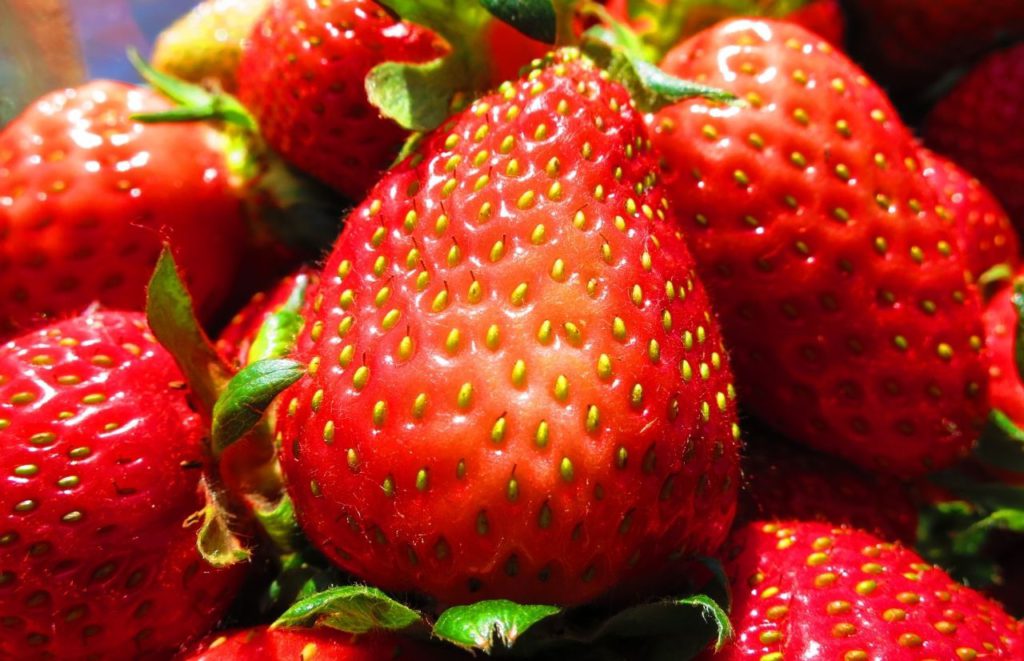 Guests are welcome to take as many one pound trays as they would like to fill to the brim with berries! And with no entry or parking fee, and berries being just $3 per pound, what more can you want?!
Price Point: Just $3 per pound for fresh strawberries daily between December and April!
Address: 501 Florida Ave, Oviedo, FL 32765
Florida Hipster Exclusive Tip: Check their Facebook Page before visiting! Typically Pappy's is open for picking every day during their December – April season, but will occasionally close for farm maintenance, frost, etc. which will always be announced on their Facebook page.
Our Final Thoughts on Orange Picking in Orlando
So now that you know the top 5 spots for orange picking in Orlando, I want to know, which is your favorite?
Showcase of Citrus – which offers an abundance of activities beyond orange picking?
Bekemeyer Family Farms – where hydroponic patches allow for easy picking?
Red Hill Groves – where you can eat some fresh BBQ after purchasing some of Florida's sweetest oranges?
Vo – Salle Farms – where vegetables are also ripe for the picking?
Or Pappy's Patch U – Pick Strawberries, the only place to get fresh strawberries for $3 per pound?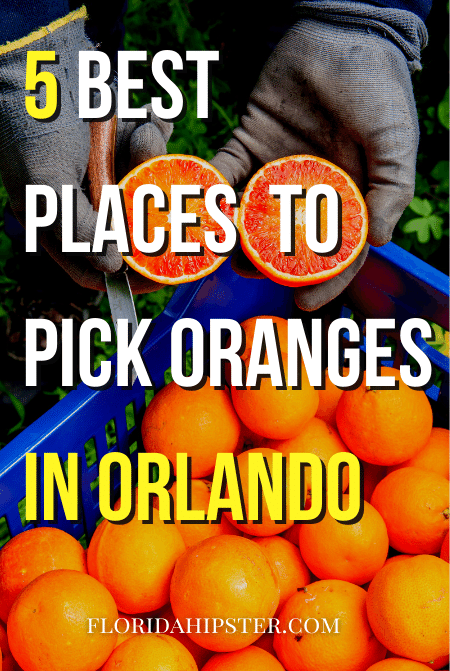 Weigh in in the comments below – or let us know some of your favorite Orlando orange groves! We can't wait to hear from you!
Happy Florida Travels!
About the Author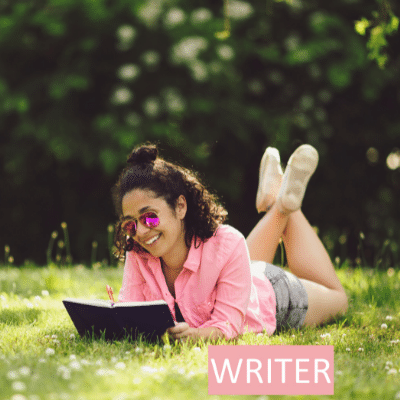 Gina is a former Walt Disney World and Disney Cruise Line Cast Member who enjoys reliving the magic by writing helpful tips and tricks for future guests!
Check out more about her Disney adventures and writing endeavors at www.ginaarfi.net.