When you're thinking about hopping on a flight with JetBlue, the last thing you want to worry about is the cost of your luggage. So, you opt out of this option and decide to use a carry-on bag.
The only problem is…
Will JetBlue allow you to bring your own luggage onboard without breaking the bank?
JetBlue is one of the most popular airlines that offers you low-cost flights throughout the United States and to a number of international destinations.
Because of this, JetBlue has a number of rules and regulations for carry-on baggage, which can often change. In this article, I will discuss the latest JetBlue carry-on bag size, weight and fees.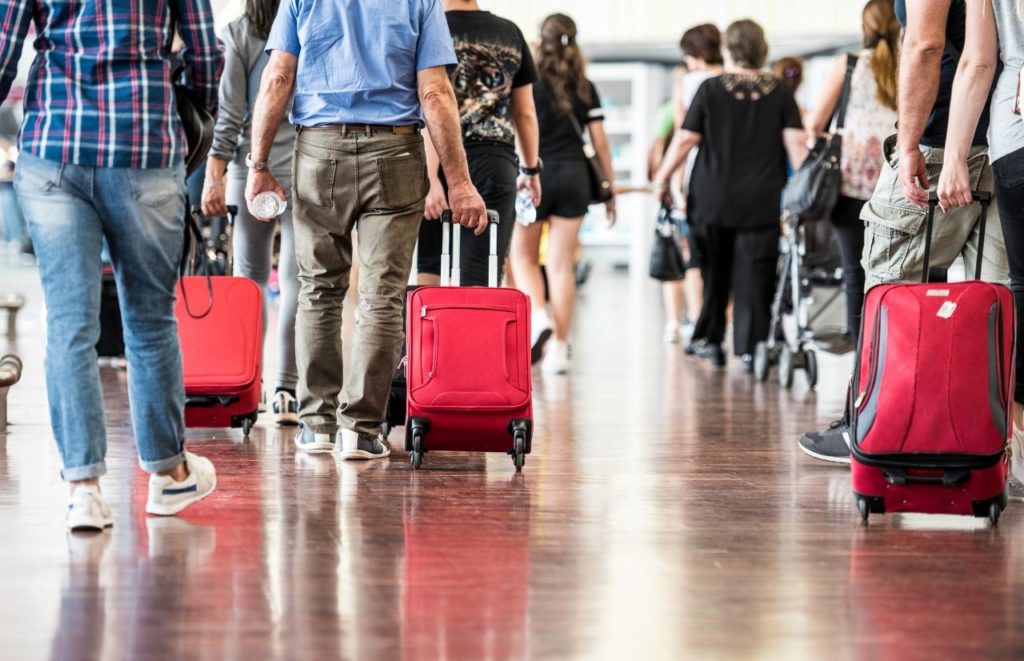 THIS POST MAY CONTAIN AFFILIATE LINKS. PLEASE READ MY DISCLOSURE FOR MORE INFO.  Which means if you click on certain links, I may receive a small commission at no additional charge to you.
Can I bring a carry-on bag on JetBlue?
As a passenger on JetBlue, you are allowed to have one carry-on bag and one personal item. Just know that your carry-on will have to be placed in the overhead bin of the airplane with your personal item also being placed in front of you underneath the seat.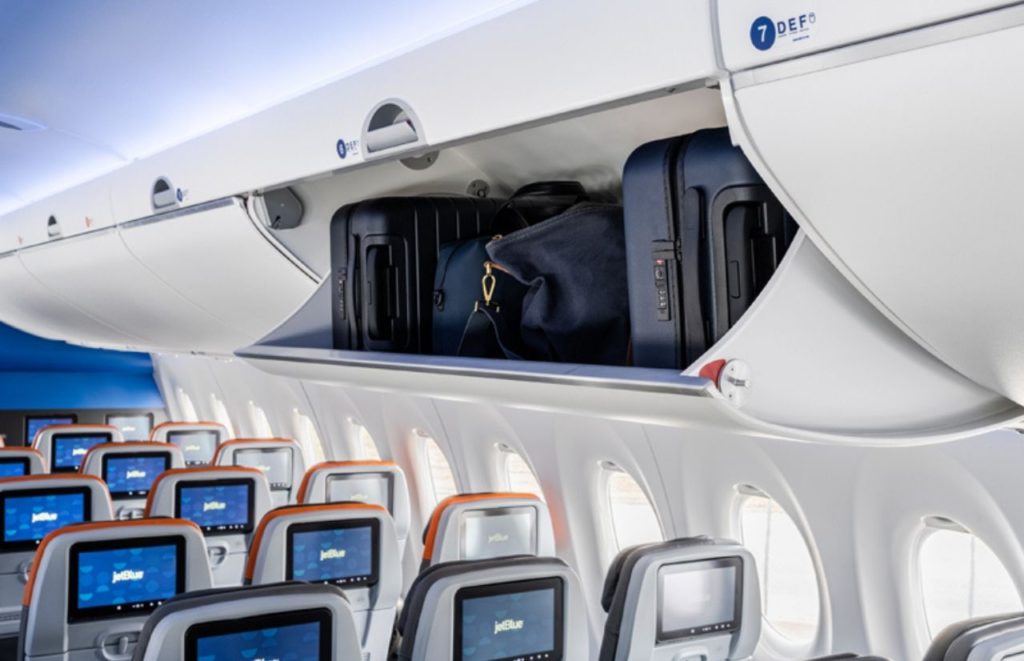 Just know that this option is not available for Blue Basic Fare customers which we'll go through in much more detail later.
What's considered a personal item with JetBlue?
According to JetBlue, the following are considered a personal item:
Small backpack
Briefcase
Purse
Laptop Bag
These are just a few examples to give you an idea of what's considered a personal item.
Hipster Power Tip: If you're planning on bringing a garment bag, please remember that JetBlue does not offer any closets to hang your bags on any of their planes. Do keep this in mind when you're packing for your flight.
What is the latest JetBlue carry-on bag size?
JetBlue is always updating their carry-on bag size, weight, and fees. The latest carry-on bag size is not to exceed 22 inches in length by 14 inches in width by 9 inches in height for the overhead bin.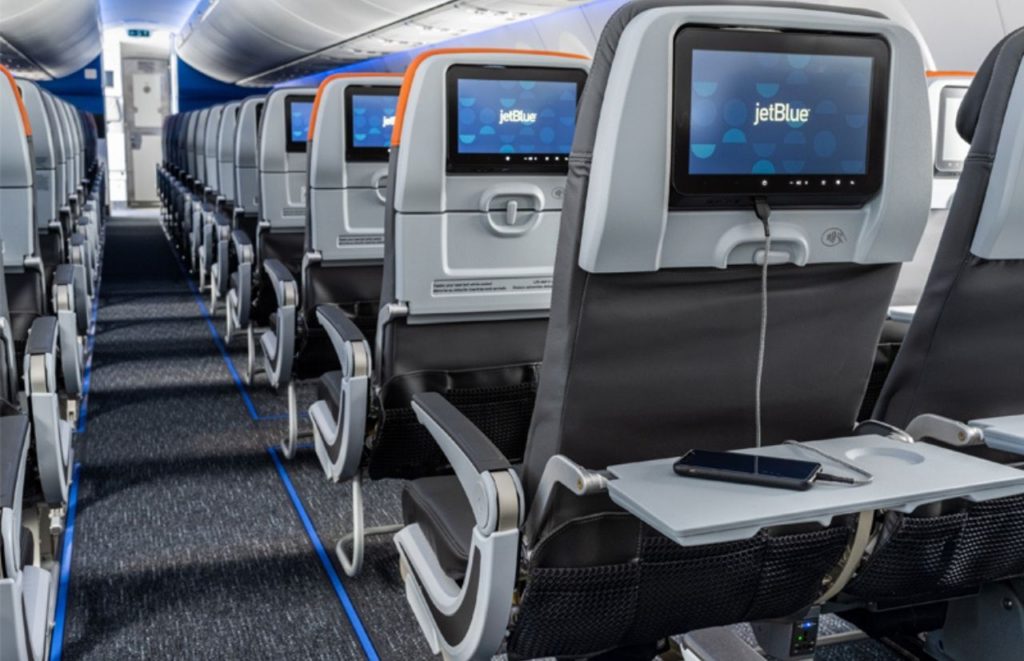 Under your seat, your luggage can not go beyond 17 inches in length by 13 inches in width by 8 inches in height.
Compare and Book Cheap Flights on Over 600 Airlines with CheapOAir TODAY!
What is the latest JetBlue carry-on weight limit?
For a carry-on bag, JetBlue does not currently have any weight limits. You must test your bag in the nearby carry-on bag checker display.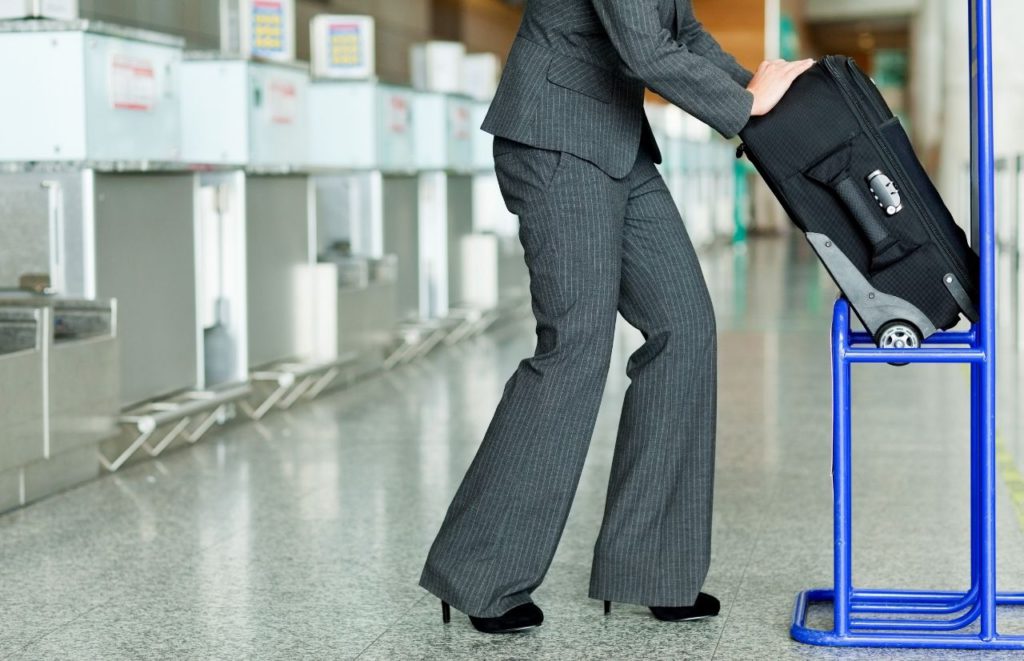 You'll also want to make sure that you can easily lift the bag over your head so that you'll be able to get it into the overhead bin.
What is considered a carry-on bag for a flight on JetBlue?
Although this is not a complete list, below are the following items that are considered carry-on bags for JetBlue:
What is not considered a carry-on that you can still bring with you on JetBlue?
Certain situations and scenarios in life may cause you to have to have an additional bag with you that's a necessity.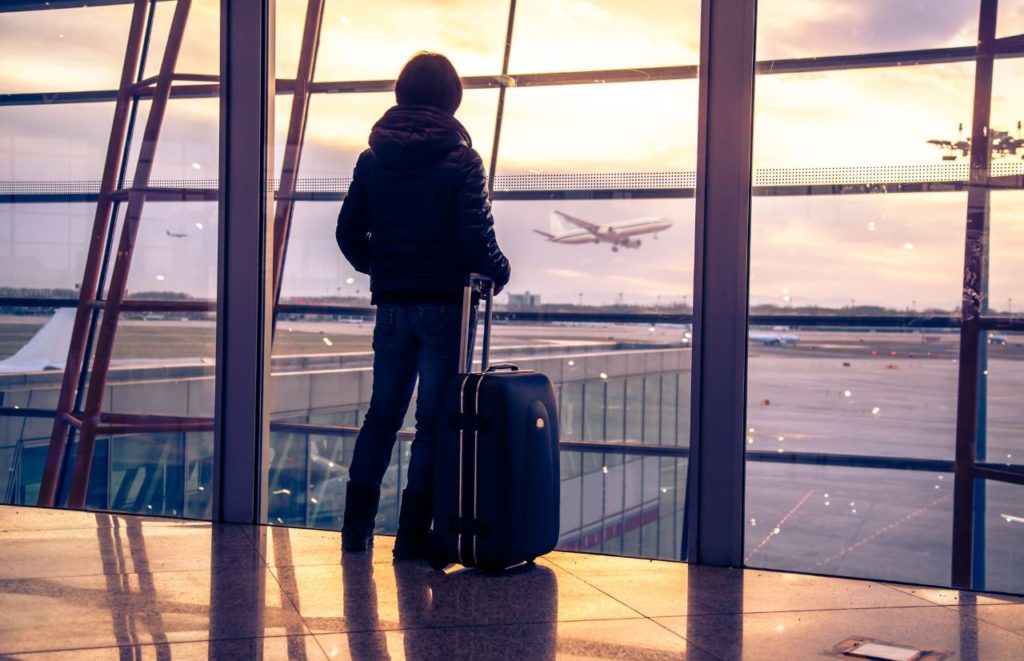 This type of item is something that you need, so you don't want it to count as a carry-on bag.
Here are a few items that you can ALSO bring that won't count as your carry-on bag or your personal item:
Duty Free Items that you purchase in the airport
Coat
Assistive devices
Infant Car Seat
How do I determine what size carry-on bag I should bring?
To determine what size carry-on bag you need, first determine the length of your trip and the types of activities you will be doing. For me, I like to have my handy dandy book bag from Under Armour.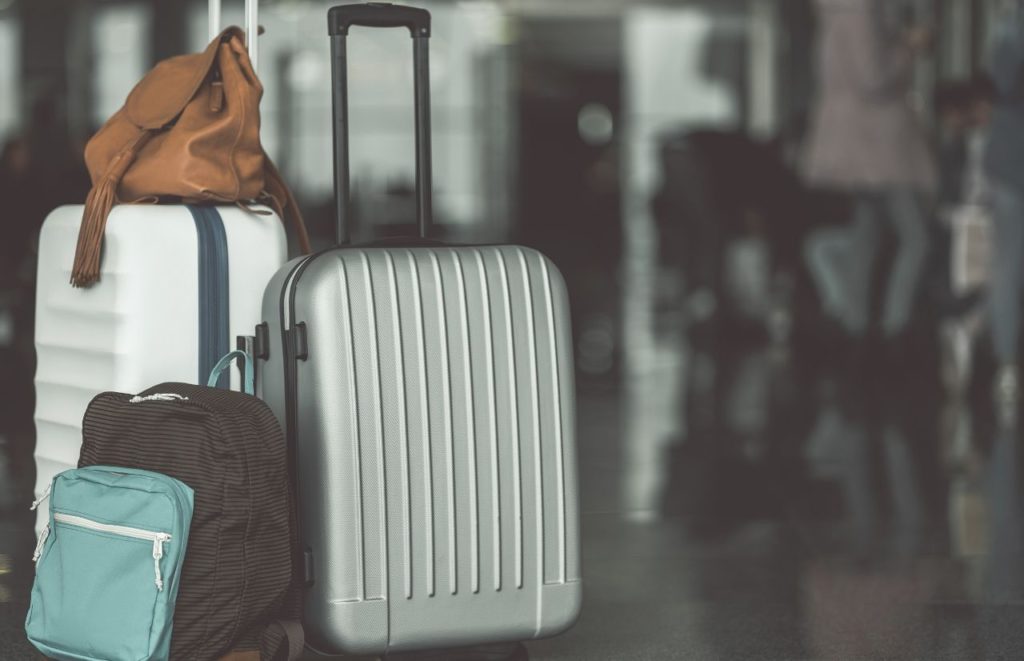 I bring this bag no matter what for trips a week or less. For trips over a week, I'll bring a small roller suitcase with clothing that can be mixed and matched together.
When I'm packing, I try to fold my clothes in a way that allows for more space in the bag. I like to roll my clothing instead of folding them so that way I can get more space inside of my luggage.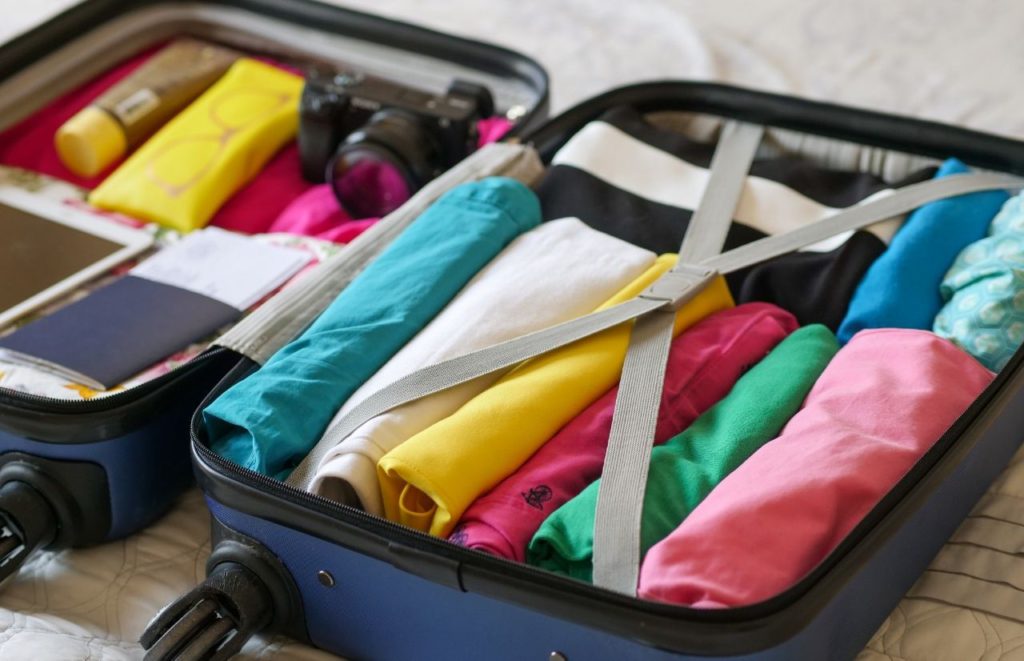 Overall, if it doesn't fit in the carry-on bag, then it doesn't get to go with me.
What are the latest JetBlue baggage fees?
If you have a bag that is too big for the overhead bin, if your fare doesn't include checked bags, or if you opted for the Blue Basic Fare, then your check bag fee is $35 for the first bag and $45 for your second checked bag for flights within the U.S., Latin America and Caribbean.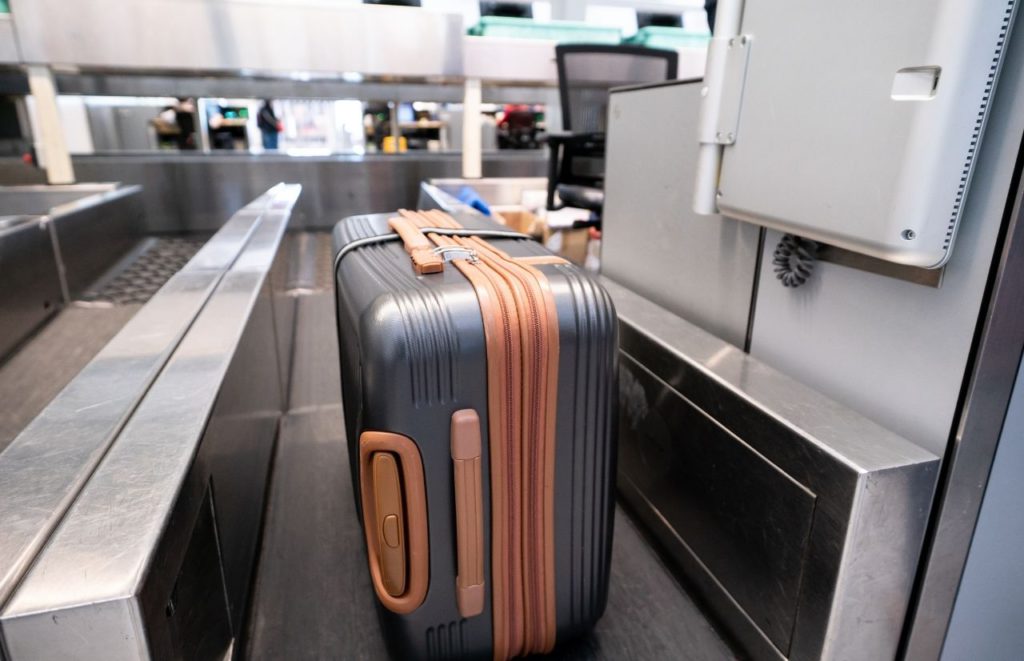 Blue Plus, Mint, Mosaic, and JetBlue Plus Card Members get the first bag checked for free.
For travel between the U.S. and the U.K., Blue, Blue Plus, Mint, Mosaic, and JetBlue Plus Card Members get the first bag checked for free.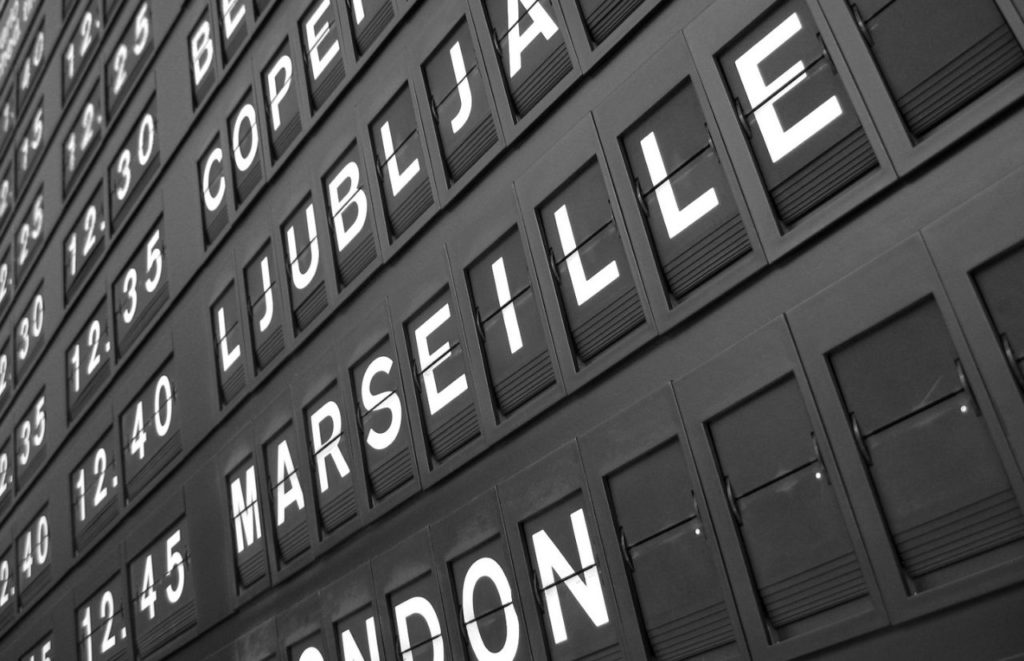 According to JetBlue, checked bags exceeding 62″ (157.48 cm) in overall dimensions (length + width + height) or 50 pounds (22.68 kg) will also incur a fee. You can get the full guidelines here.
Hipster Power Tip: You'll save money by checking your bags in advance on JetBlue.com or the JetBlue app.
What is the Blue Basic Fare with JetBlue?
Another thing you should consider if you're planning on booking with JetBlue is doing a bit of research on their Blue Basic Fare. This option allows you the freedom to fly wherever and whenever you want with JetBlue for a budget-friendly rate.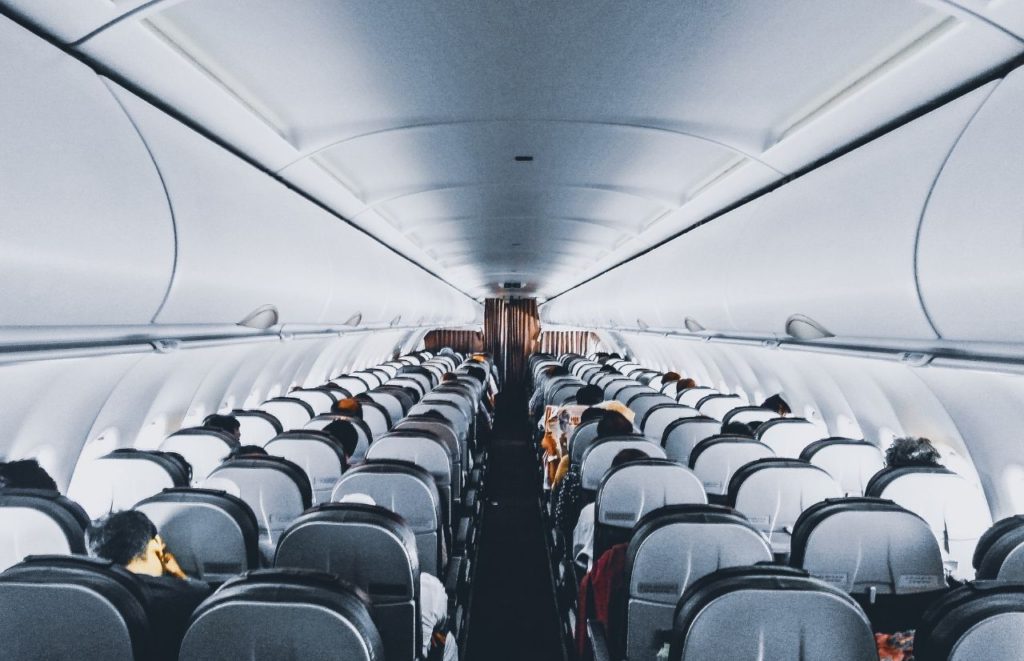 With this discounted price comes a few restrictions. One being that you cannot bring a carry-on bag with you if you purchase your plane tickets using this program.
You are still able to bring your personal item with you and there are a few exceptions to the rules that will allow you to bring a carry-on as a Blue Basic Fare customer such as:
Being a Mosaic Customer
If you're traveling to and from London (also includes connecting flights)
Active U.S. Military
If you're upgrading your Blue Basic Fare with an Even More Space seating option
Unaccompanied Minors
Final Thoughts
Always be sure to check the latest JetBlue baggage fees and restrictions before traveling.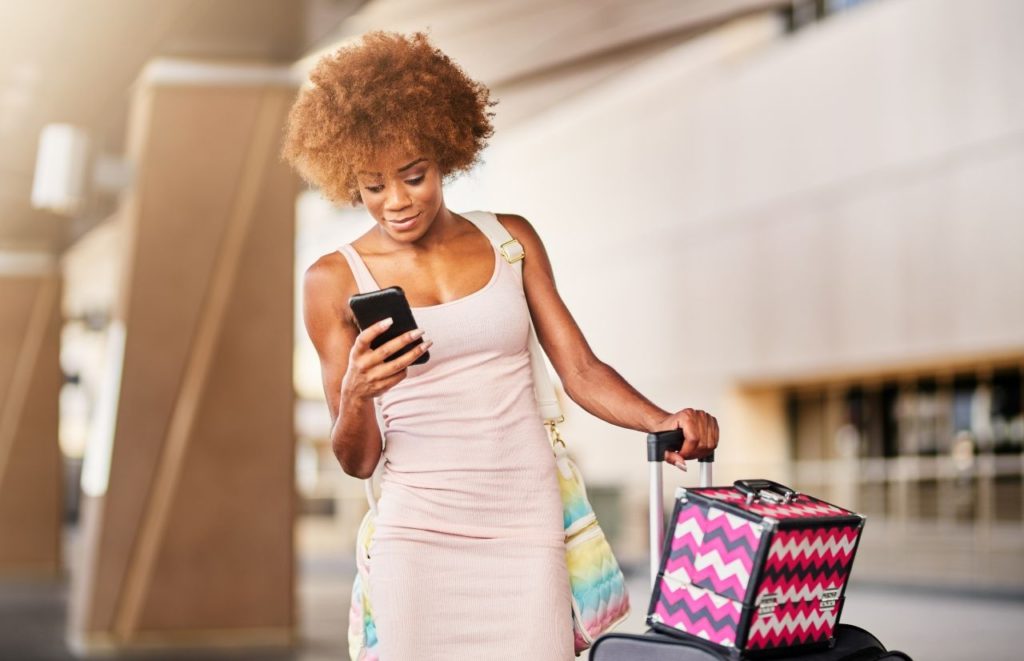 If you're traveling domestically in the U.S. with a Blue, Blue Extra, Mint Fare, or Even More Space Upgrade, then you are guaranteed to have a space for your carry-on bag.
If for some reason you're not able to place your bag in the overhead bin, JetBlue will give you a $25 JetBlue Travel Bank Credit for future purchases and you'll get your bag checked for free.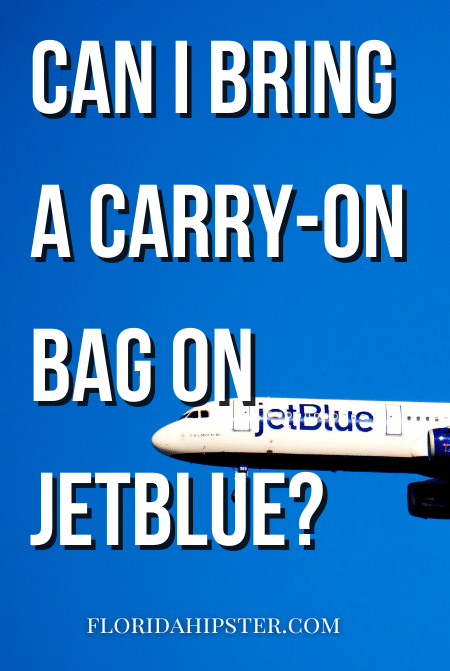 I hope this guide has helped ease your mind for your upcoming flight. Hopefully one of those flights will lead you to my beautiful state of Florida.
Happy Travels!
NikkyJ
UP NEXT: 19 Essentials You MUST HAVE for Your Convention Packing List (What to Bring to a Convention)
Some Photos Courtesy of Canva.com