So, you have finally booked your dream vacation to Florida and the days of sunshine and seashells are fast approaching. But no need to fear, I have put together an easy breezy Florida packing list to take all your worries away.
Overpacking may be what you do best but from living in Florida and traveling throughout the sunshine state we know exactly what to pack for Florida to help you out.
Whether your vacation days are filled with theme parks, beach days, or outdoor adventures, look no further.
Let's get in that Florida feeling and roll out your ultimate Florida vacation packing list.
THIS POST MAY CONTAIN AFFILIATE LINKS. PLEASE READ MY DISCLOSURE FOR MORE INFO.  Which means if you click on certain links, I may receive a small commission at no additional charge to you.
1. Packing Cubes
Sort by day of the week or by the type of clothing. No more dumping your suitcase all over the floor to find that one item!
They transform the art of packing into a simple and fun process.
Florida Flexible Cancellation Vacation Rentals! Check it out here.
2. Swimwear
Florida is all about beach therapy and lazy days at the pool. So, bathing suits are an essential item on your Florida vacation packing list.
Board shorts can serve a double purpose whether at the water or on casual days.
3. Bathing Suit Cover Up
At least one bathing suit cover-up is ideal for walking around the pool or lounging around.
Sarongs can serve a multitude of purposes and are super comfy. From covering you up from the nightly insects, keeping the chill off after taking a dip, or even used as a shawl.
Book your discounted Florida Key West Vacation Resort TODAY!
4. Flip Flops and Sandals
Of course, a sturdy, supportive pair of sandals for all the exploring and miles you will walk at some of Florida's top attractions is needed.
And at least one pair that can be worn out to dine.
5. Beach Towel
Toss aside that bulky beach or bath towel you are trying to cram into your suitcase. Those days are long gone!
The microfiber towels are fast drying and super lightweight and the only way to go.
Saving so much space, you will have plenty of room for your Florida souvenirs. They even come with a small mesh bag to keep your microfiber towel ultra compact.
6. Sunglasses
Florida is known as the sunshine state so sunglasses are an ultimate must on your trip to Florida packing list. Protecting your eyes from the bright sun is essential.
Polarized sunglasses are a perfect option to reduce glare and help reduce the damage from the sun.
Not only that, but sunglasses can hide your saltwater eyes and make up free days. You will never need to miss out on that perfect selfie.
Book your luxury Miami Vacation Rental with our discount here!
7. Hat and Caps
When thinking of what to pack for Florida don't forget to think about protecting your hair and skin.
The sun's rays can be harsh and spending your days sunburnt probably isn't on your itinerary.
Sunhats aren't only practical but cute too. Foldable for easy packing and lightweight, you can find some with UV Protection for the days you forget to put on that sunscreen.
Beach hair, don't care! Baseball caps are another great option to keep you shaded and looking good.
8. Beach Bag
It's always a good day for a beach day in Florida and a beach bag is essential.
It is much more durable than a leftover plastic bag from the grocery store.
Get more Orlando travel planning tips right here!
9. Waterproof Phone Case/Pouch
Most of us keep almost our entire life inside our phones, from contacts to banking to our most treasured photos and memories.
It doesn't take much for water to wipe all this away.
Picking up a waterproof phone case or pouch can be so beneficial to add to your Florida packing list.
And it's not just for your phone! Keep your small documents and cards stored away from the elements too.
10. Tank Tops
Some days it can just feel too hot or muggy for heavy t-shirts and tank tops will be your best friend.
So, pack a few, especially if you tend to sweat so you have several to choose from.
Tank tops can easily be dressed up with a skirt or paired down with a pair of shorts. For those cooler Florida nights, they go perfectly layered under a sweater or cardigan.
ORDER NOW to secure your Walt Disney World theme park ticket! GET MY TICKETS.
11. Lightweight Sweater or Cardigan
The winter months can bring cooler temperatures at night and a quick pullover makes everything cozy.
You don't want to miss out shell-abrating good times all because you're a bit chilly.
From those chill nights at the beach, evening bike rides, or just sitting out under the stars, throw in a lightweight sweater to have on hand.
Even better, on your adventures throughout Florida, pick up a Florida pullover at one of your favorite travel stops.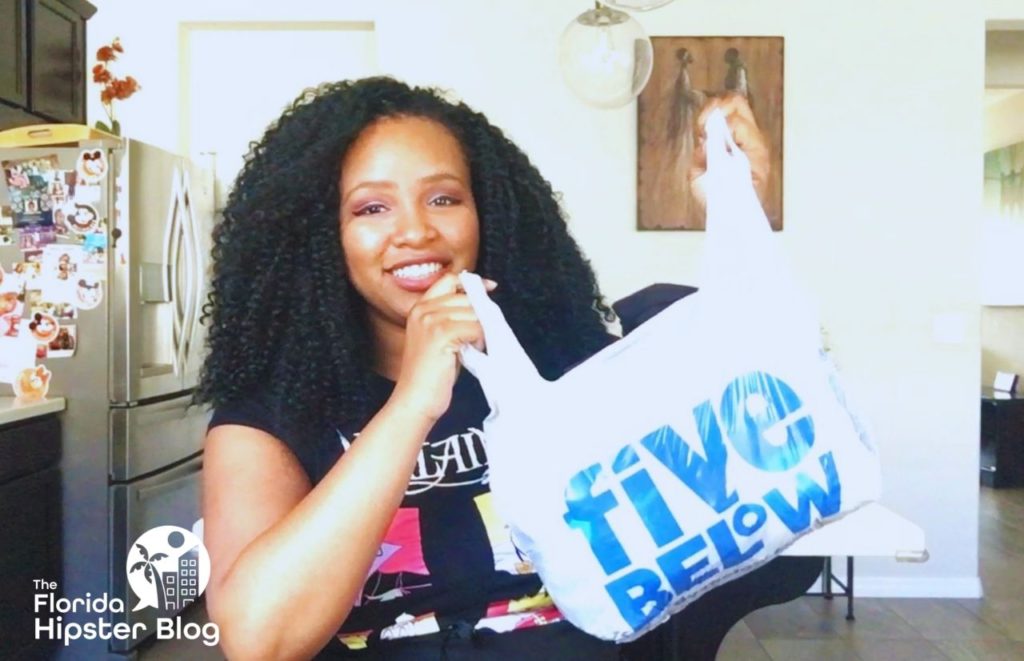 Evenings out at the theme parks can cool down, especially when staying late for the spectacular fireworks displays.
A jean jacket is a good option as they pair nicely with almost everything.
12. Shorts or Capris
Florida feels like a place where summer never ends so breathable or lightweight shorts are a must.
Whether they be cut-offs, running shorts, skorts, capris, or dressy shorts, you NEED to bring several pairs of shorts.
Dress them up or wear them out casually, they will be your go-to staple during the day.
But be practical with what your plans are for your time in Florida.
You may have visions of the most Instagram-worthy photos with your outfits, but really, how will you feel in them after several hours of walking and exploring in the heat?
Get More Gainesville travel planning tips right here!
13. Dresses
Sundresses or long casual flowy dresses. Dresses can be a lot more comfortable than one imagines and a quick go-to for meals out or casual walks.
Feel feminine and flirty went out and about or on a night on the town.
Make sure to bring along at least one dress for a nice dinner out. It always feels good to put something nice on after a day out.
You might be grateful you did especially if you forgot to reapply sunscreen earlier that day.
14. Camera or Accessories
If you love photography, don't shy away from bringing your camera. As the saying goes, take only pictures, leave only footprints!
It's better to have your camera than wish you didn't leave it miles away at home.
Sometimes phones just can't capture that zoom you are needing for some amazing wildlife and scenery shots.
They will help you capture those special moments you have been waiting to live out.
Want DAILY Florida Travel Photos? Follow Florida Hipster on Instagram TODAY!
15. Toiletries
16. Medication
Birth control, diabetic essentials, and any of your prescription medications should be on the top of your Florida packing list.
A best practice is to include a few extra days to cover any unexpected delays or change of plans during your trip to Florida.
Don't forget over-the-counter meds that help with motion sickness, pain, upset stomach remedies, and Band-Aids are also good to have on hand to help with any urgent situations that may arise.
Just remember to check with your Pharmacist or Physician to make sure none of these meds interact with your current prescriptions and/or health conditions.
It's easy to access many of the first aid supplies in Florida but we all know it is usually at the most inconvenient time these moments pop up on us!
Book your next Miami special tour with up to 81% off on Groupon TODAY!
17. Packing for the Florida Heat
To help you survive the Florida heat there are a few things you should add to your trip to Florida packing list.
Other than a good sunhat to keep you shaded and breathable clothing a refillable water bottle with a filter may not leave your side.
Handheld portable fans can also keep the little one's hands busy and cool at the same time.
18. Florida Road Trip and Air Travel Essentials
Fully charged electronics can start your Florida vacation on the right path. And most importantly do not forget your chargers!
If traveling by car, trash bags, a small cooler of snacks and drinks, pillows, blankets, and some emergency wipes or paper towels can help things run smoothly.
Save up to 29% off of Your Busch Gardens Tampa Tickets on Groupon TODAY!
19. Paperwork
Although most things are online now, the internet isn't always your best friend.
Whether driving or flying, make out your checklist of documents from passports, boarding passes, or proof of insurance.
Printing out confirmations of reservations, theme park tickets, or even having a list of reference numbers can save you a lot of time and stress when something arises. 
The few moments it takes you to check this off can save you headaches and avert any potential catastrophes.
ORDER NOW to secure your Universal Studios theme park ticket! GET MY TICKETS.
5 Tips for Packing for Florida
Now that you know what to pack for Florida, let's go through a few tips to make your preparation much easier!
1. Laying out everything in front of you for your Florida packing list is eye-opening.
Visualizing what outfits will go together, or by which day mixing and matching can eliminate a lot of unnecessary items. You will also see what is missing! 
2. Leave your expensive jewelry, purses, and stilettos at home.
It may be tempting for those epic travel photos and feeling good but, is it worth losing them? 
Especially if spending your vacation days at Florida's theme parks and beaches, you are here to have fun, so relax and get comfortable. 
3. Reduce your luggage weight by wearing your heavier and bulkier items on the plane.
That pullover long sleeve is perfect for the plane and can keep you cozy on board.
Wearing your jeans and sneakers can save some much-needed space for those last-minute items that you may want to add.
4. Don't assume it will be sunny all day every day.
Florida may be the sunshine state but it doesn't mean it's sunny every day of the week. Weather can always change, and quickly for that matter.
So, take a look at the upcoming weather and be prepared for any surprises and rain showers that may be predicted. 
But don't worry there is so much to do and see in Florida, regardless of the weather, Florida is a place where dreams come true.
5. Buy your beach essentials in Florida
Don't bother going overboard filling your suitcase with floaties, beach toys, and snorkels.
Save space and rent your flippers and snorkel at one of the tourist shops at one of your beach destinations.
Florida has so many unique tourist shops loaded with fun beach items. Make it part of your trip to stop in and find yourself some playful Florida beach essentials.
Flight Deals? No Problem. Find a flight on CheapAir.com TODAY!
What to Know Before You Visit Florida
Let's now go through a few of the most commonly asked questions when it comes to your Florida vacation.
What is the best month to visit Florida?
March to April are the best months to plan your vacation to Florida that you have been dreaming of.
You will be rewarded with temperatures in the mid-70s to mid-80s throughout central Florida. However, the crowd level may be high due to Spring Break.
If those months don't align with your budget or schedule then look at September to October as the best time to visit Florida.
While most have returned to school you can find fewer crowds and it's not too hot that you can get out and enjoy the great outdoors of Florida. 
Should I bring jeans to Florida?
If jeans are your go-to and make you happy, then it's a yes, add them to your packing list for Florida. Rainy days call for ripped jeans!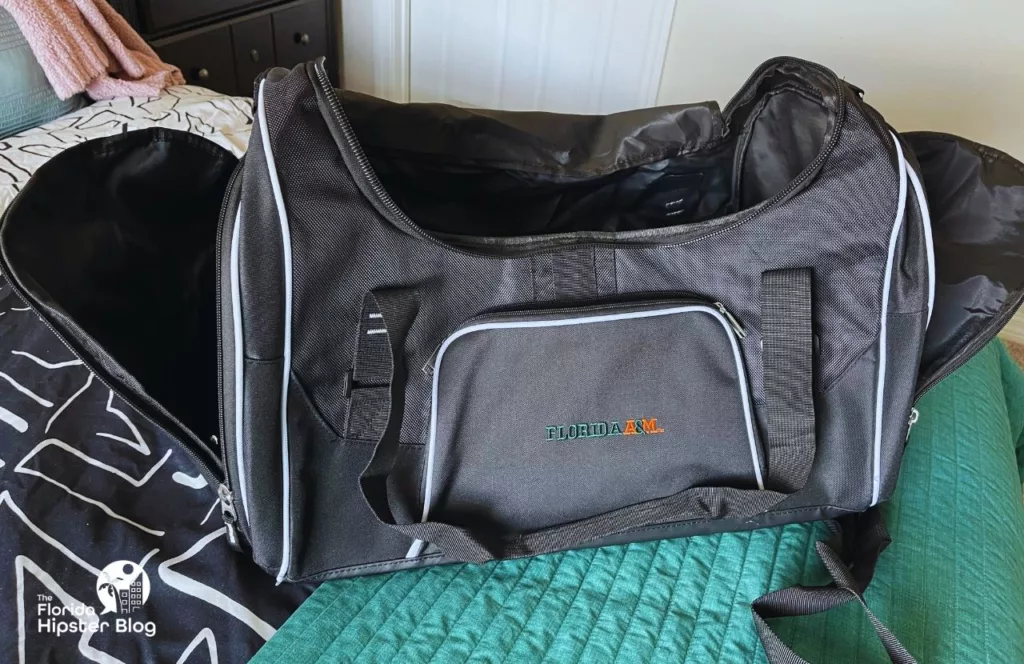 Some feel much more comfortable in the cooler evenings throwing on a pair of their favorite jeans than with a big sweater or cardigan.
But don't waste space in your suitcase, just one favorite pair is all you need as a just in case. 
Get up to 87% off of the Panama City Beach tours and attractions with Groupon TODAY!
Is March still cold in Florida?
March is actually one of the drier months in Florida which is why it is one of the best times to visit Florida in the year. 
The water hasn't had a chance to heat up too much so it is still quite refreshing with chilly temperatures.
You will still need to pack your sunscreen though, with plenty of warm sunny days.  
Save up to 29% off of Your Busch Gardens Tampa Tickets on Groupon TODAY!
Should I bring cash to Florida?
Debit and credit are accepted throughout Florida but it is highly recommended to carry some cash.
It can be quick and convenient to use cash at roadside souvenirs and stands. 
Having change and small bills on hand can be used at the highway tolls and for any tipping that you may want to do such as hotel staff. 
What should I pack for 7 days in Florida?
Focus on breathable clothing to help you adjust to the heat when you arrive in Florida if you aren't used to it.
One or two sundresses or maxi dresses that are lightweight, shorts that you can mix and match with tank tops, and a light cover-up for the evenings are essential staples.
Bathing suits and beach cover-ups are a must, Florida is all about worry less, and beach happy.  And don't forget a good beach bag to tote everything around.
Want DAILY Florida Travel Photos? Follow Florida Hipster on Instagram TODAY!
My Final Thoughts on Packing for Florida
From all of us at The Florida Hipster Blog, may your Florida days be filled with smiles, sunshine, and seashells.
Until next time, Happy Florida Travels!