Are you looking for fun and relaxing romantic getaways in Orlando to jumpstart your vacation or staycation?
Whether you're in the mood for something budget-friendly or luxurious, these 19 spots will have you falling in love all over again.
Take a stroll through the lush gardens of the Orlando Botanical Gardens and enjoy the beauty of nature up close.
Or head to one of the city's many impressive theme parks like Epcot or Islands of Adventure for some unforgettable and unique romance.
When it comes to date night, there is truly something for everyone in Orlando. So put on your dating shoes and get ready to fall in love!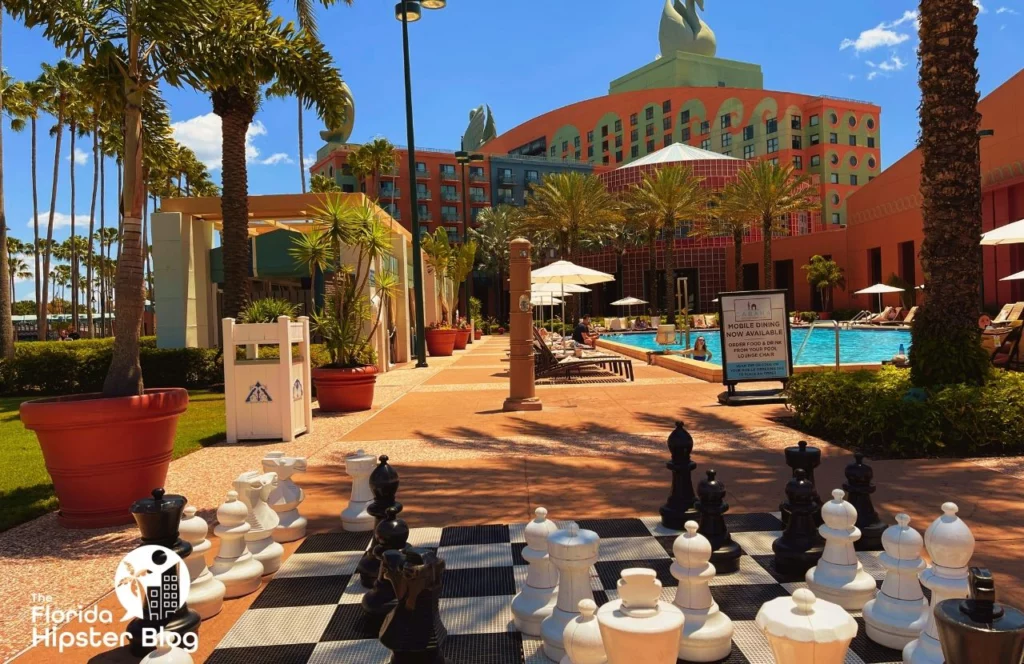 THIS POST MAY CONTAIN AFFILIATE LINKS. PLEASE READ MY DISCLOSURE FOR MORE INFO.  Which means if you click on certain links, I may receive a small commission at no additional charge to you.
1. Have a Spa Day in Orlando
If you're looking to detox and relax, the Blue Harmony Spa is the perfect place. Couples' massages are especially romantic at this spa, situated in a tranquil setting at the Wyndham Grand Orlando Resort or at Disney's Grand Floridian Resort and Spa.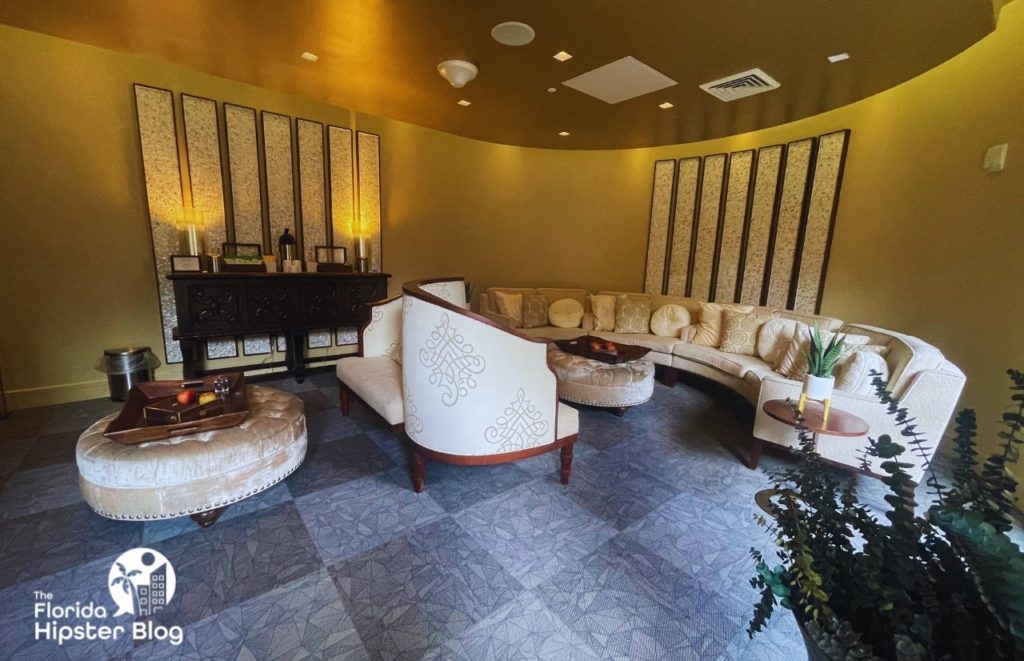 If you're in the area, why not stop by my favorite place for a facial, manicure and pedicure? You'll feel like a million bucks when you leave!
Address: 14651 Chelonia Parkway, Orlando, FL 32821
Get up to 76% off of the Orlando attractions with Groupon TODAY!
2. Do a Wine Tasting at Orlando ICON
Icon Park has got plenty of romantic activities perfect for couples in Orlando down to a tee! The Wheel, with its jaw-dropping views of the city, has a special option just for lovers – love capsules.
There's no need to wait for Valentine's Day to have the best day ever! Just head over to The Wheel and enjoy a romantic ride with your sweetheart every day.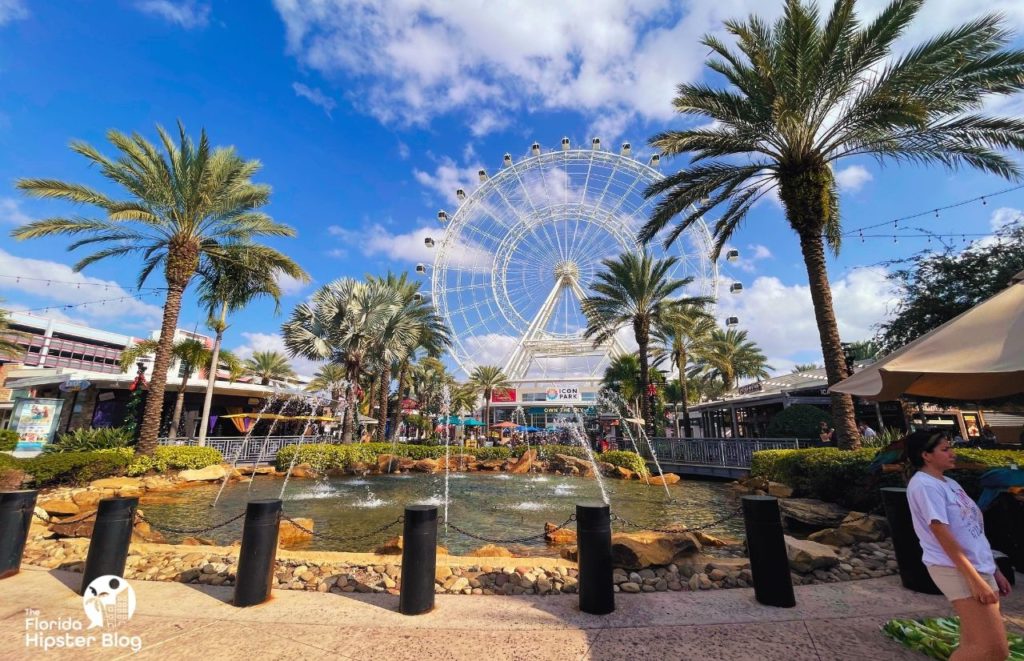 There are many shopping and dining options at Breathe – Icon Park, so don't neglect them.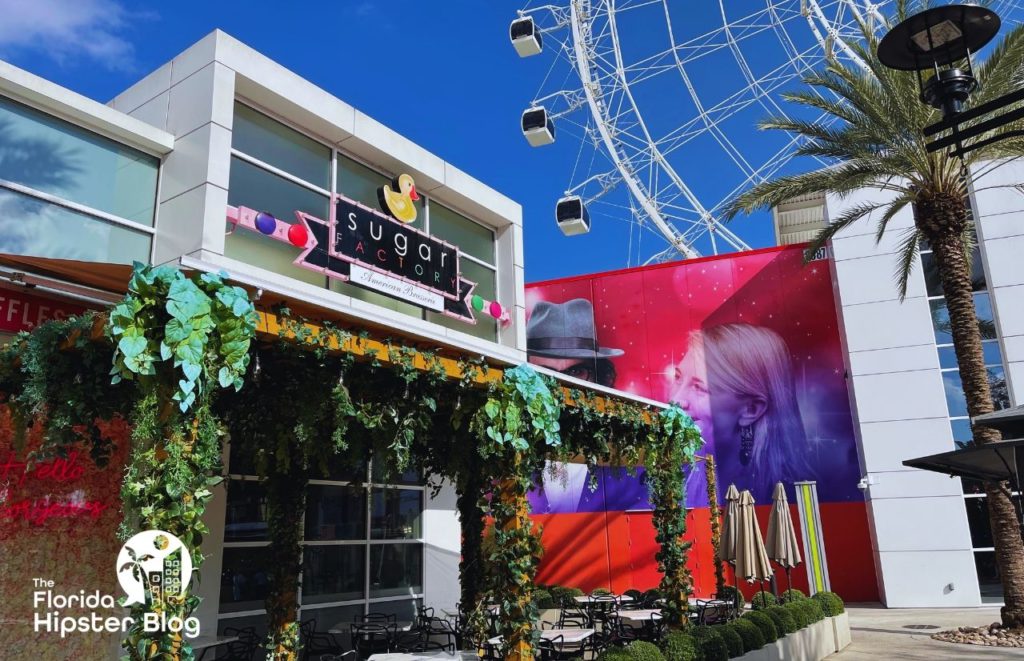 Once you've returned to the ground, there are shops and restaurants galore. We're particularly interested in Breathe – Icon Park's modern wellness bar – which is said to make you feel fantastic!
Address: 8375 International Drive, Orlando, FL 32819
3. Have a Date at a Special Hotel Event
Picture yourself dining in luxury at an Orlando hotel, hours of an exquisite culinary adventure presented to you and your partner.
You can sign up to the email list of places such the Signia by Hilton to be on alert when such special events happen!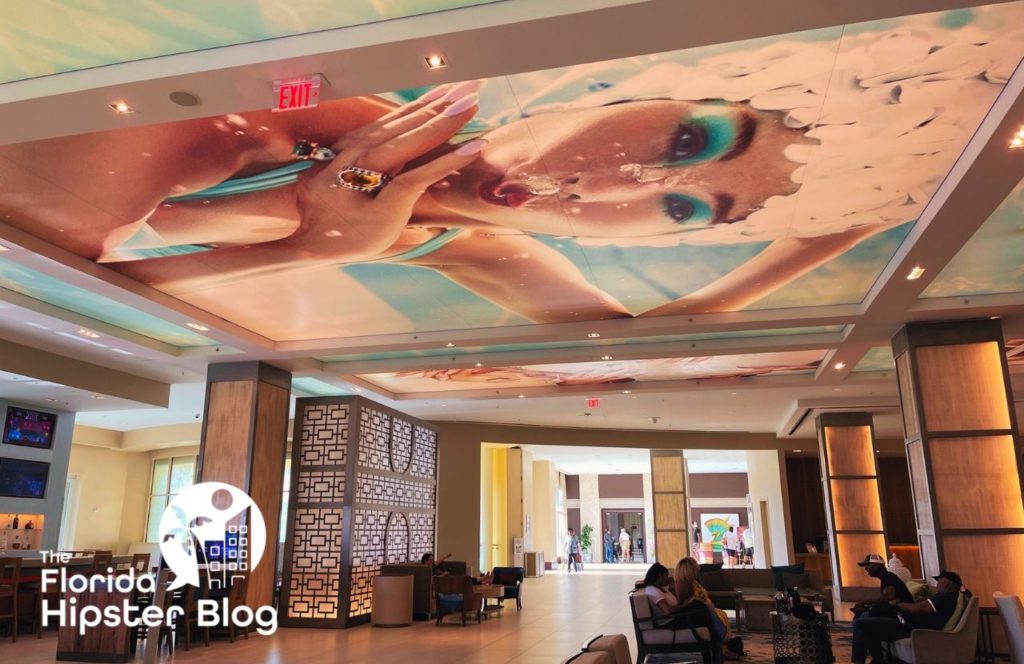 These decadent gastronomy ventures are perfect night out for any special occasion!
Maybe you've decided to pop the question, maybe you're staying in Orlando for your honeymoon, or maybe you just feel really confident about this first date.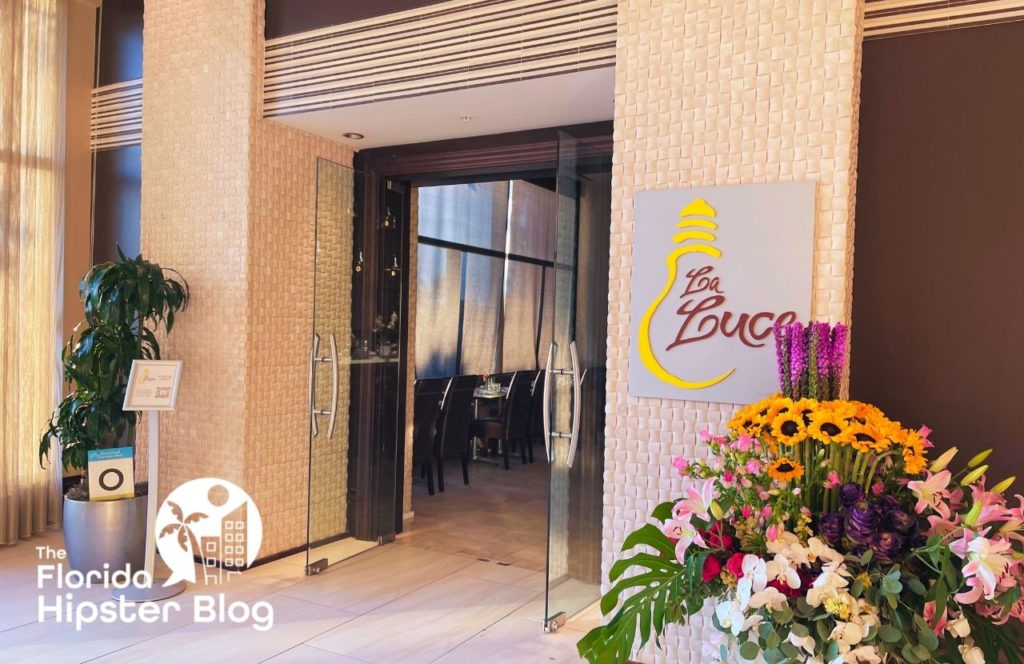 Here are a few of my favorite romantic getaways in Orlando for foodies:
Compare and Book Cheap Flights on Over 600 Airlines with CheapOAir TODAY!
4. Have a Date Night at the Chocolate Cafe
If it has chocolate in it, I'm definitely buying it!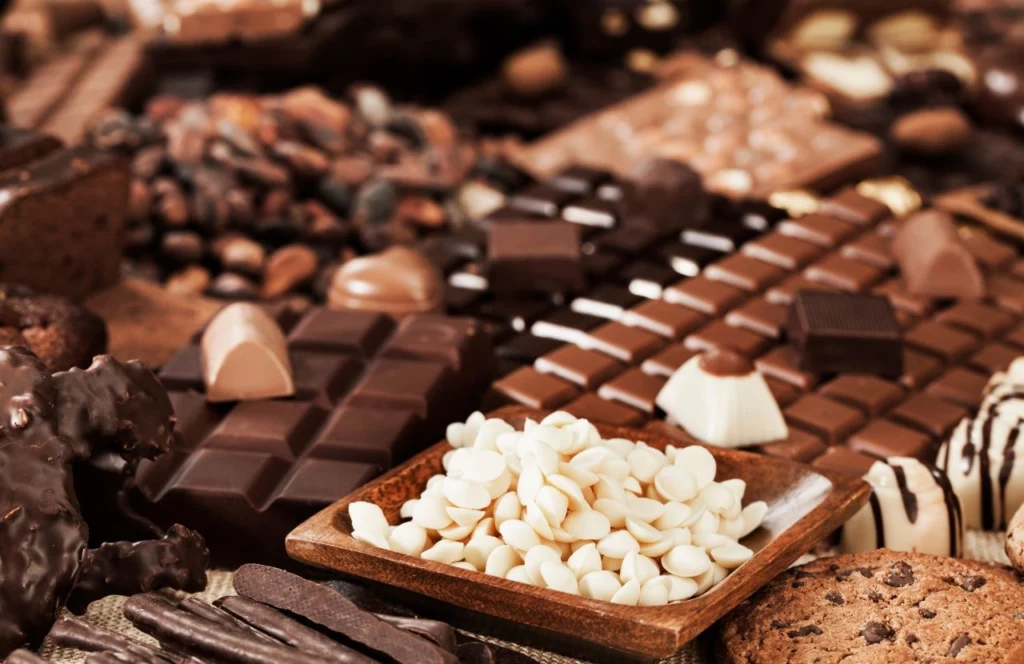 The World of Chocolate Museum has sculptures carved out of solid blocks of chocolate, a rainforest experience that explains where chocolate comes from, and samples of the world's best chocolates.
When you get hungry, you can run to their cafe and get a hot chocolate in a mug.
Do I have your mouth watering yet?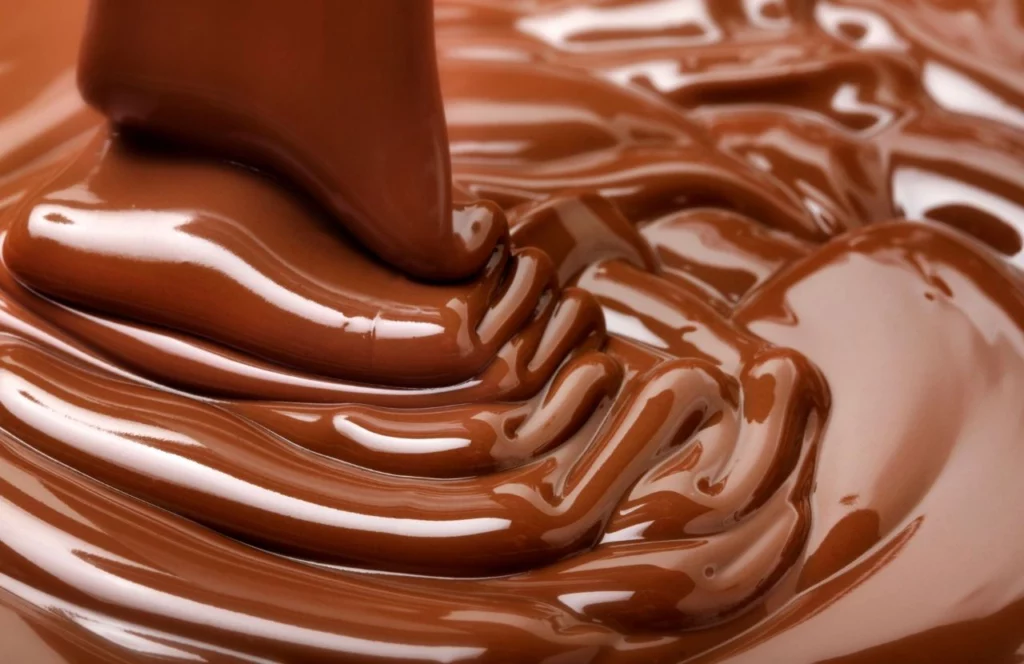 If so, then add The World of Chocolate Museum to the itinerary of your romantic getaway in Orlando.
Address: 1701 International Dr Ste. 400, Orlando, FL 32821
5. Do a Weekend Cruise
Did you know that there are many cruises leaving from ports near Orlando that you can do in  just three days?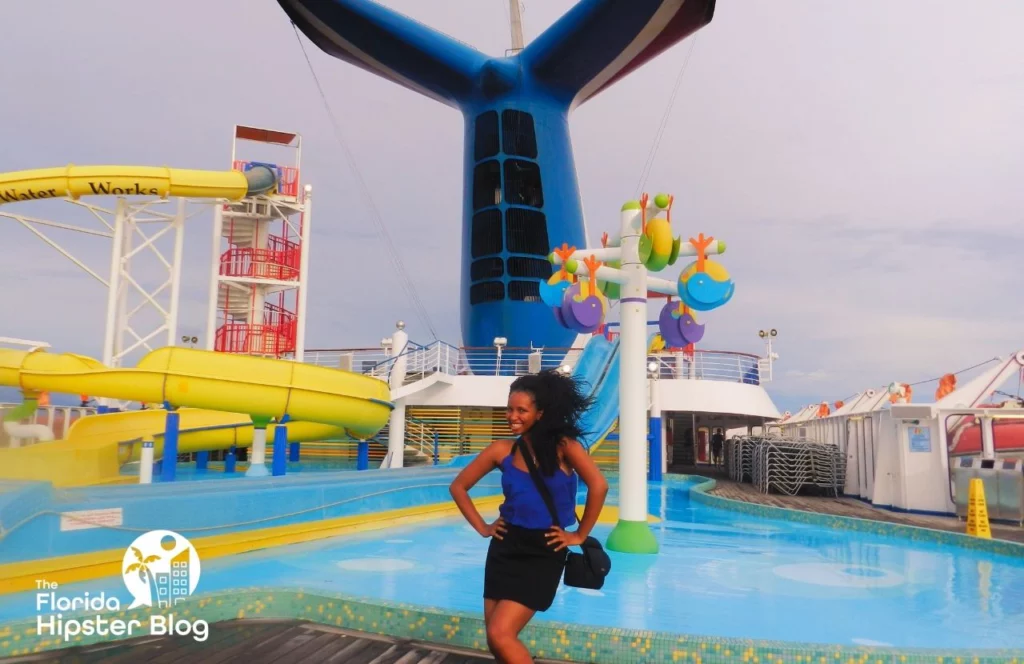 There are cruises departing from Port Canaveral, Cocoa Beach, and Fort Lauderdale that will take you on a journey around the world.
You can plan a quick cruise on your romantic getaway in Orlando through a variety of the most popular cruise ships out there!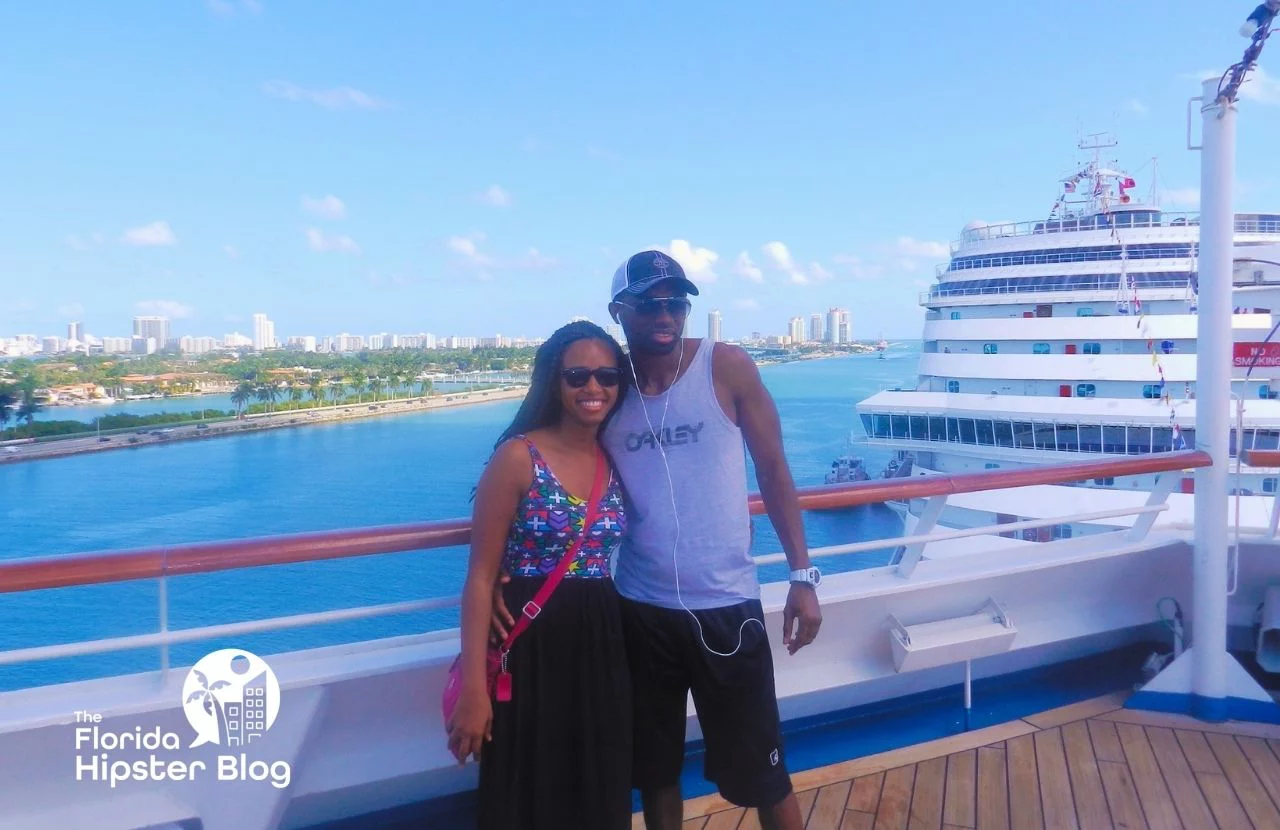 So, why not add a weekend cruise to your Florida itinerary and see many of the beautiful sights of the Caribbean in just three days?
Want DAILY Florida Travel Photos? Follow Florida Hipster on Instagram TODAY!
6. Do a Disney Monorail Bar Hop and Spend the Night at One of the Resorts
Are you looking for a unique way to spend a day or two on your romantic getaway in Orlando?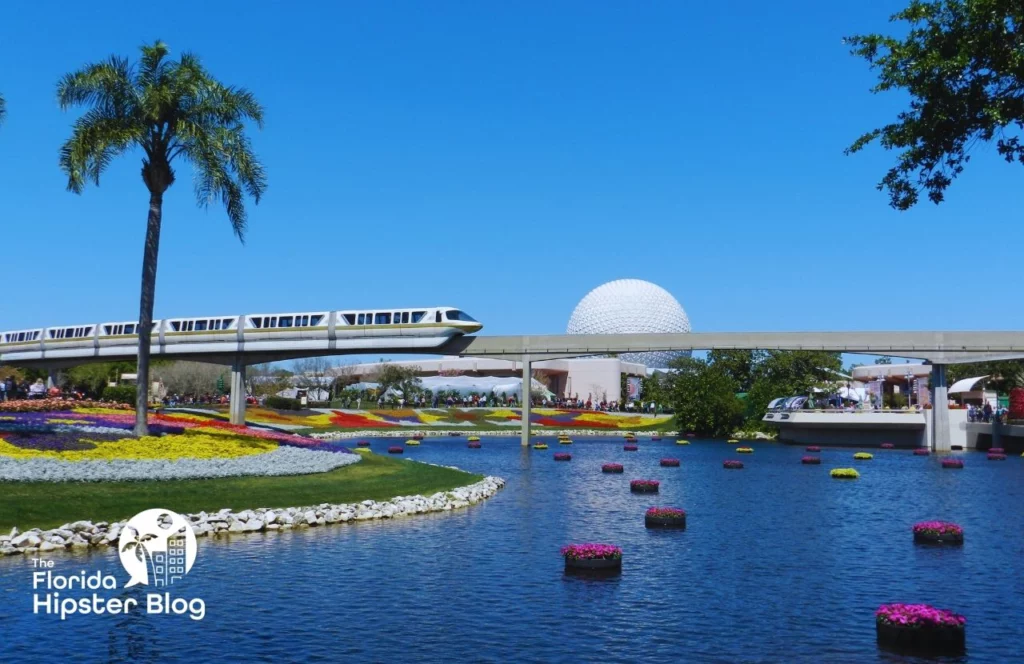 Then hop on the Magic Kingdom monorail route and ride around to each resort on the loop to grab a small bite with a delicious adult beverage from places such as: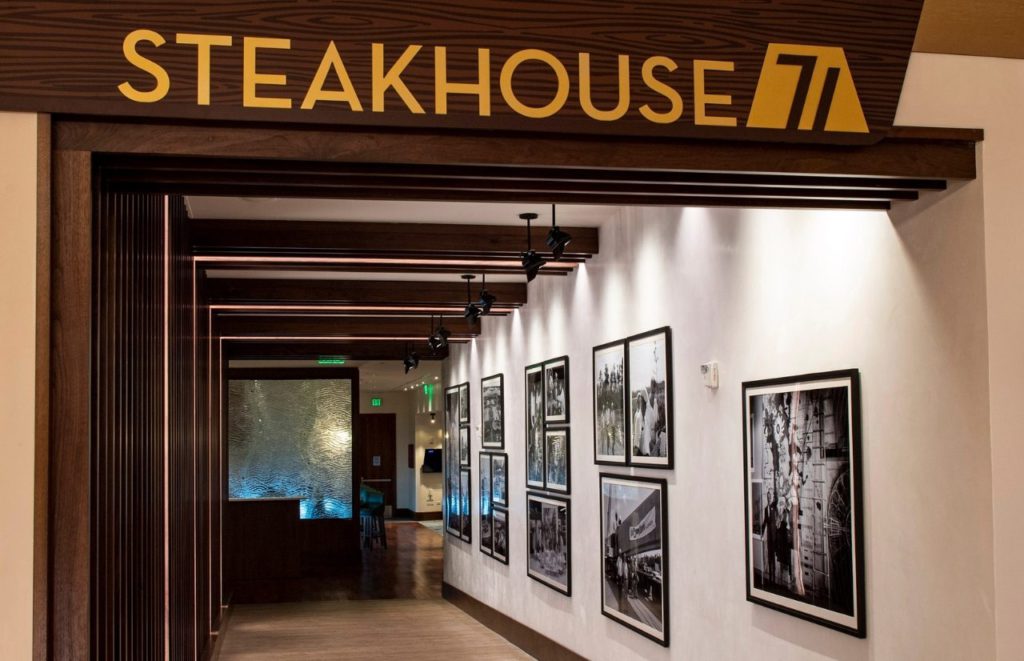 You can then choose to spend the night at one of the resorts that are located on the Magic Kingdom monorail route.
This is an easy and convenient way to spend the day or two at Walt Disney World without having to worry about having to get a theme park ticket!
7. Explore Disney's The Boardwalk Inn
Disney's BoardWalk is only a short walk from EPCOT! There are plenty of restaurants, shops, and bars to enjoy there.
Plus, the BoardWalk has some great nightlife options if you're looking for something fun to do after dinner.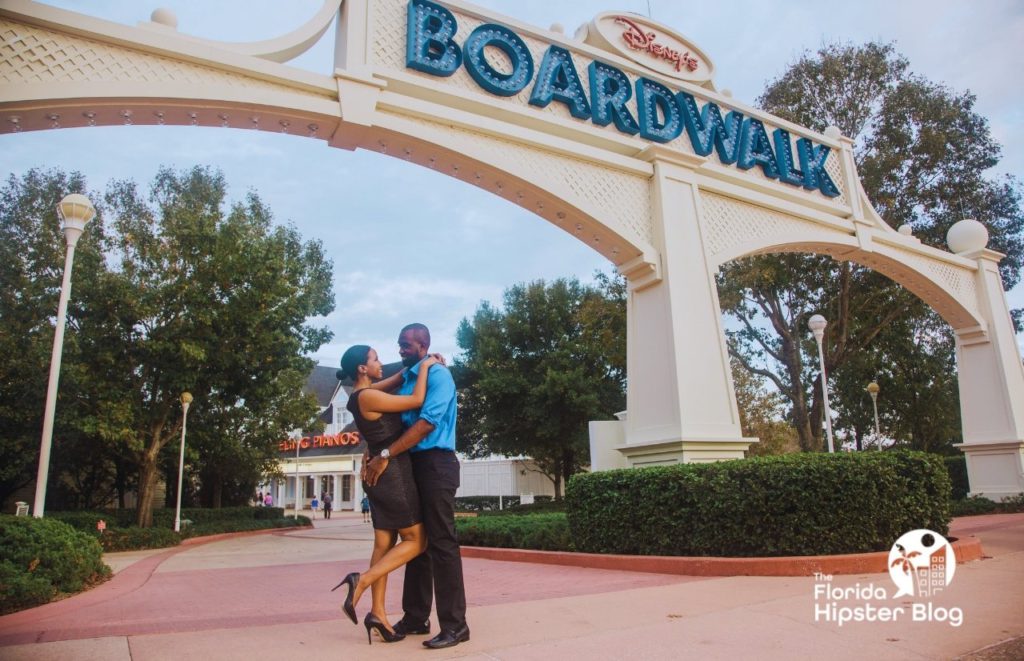 With Disney's classic nostalgic glow, spending time on the BoardWalk with your loved one will make for some amazing memories.
Grab your date and head to the local arcade for some classic games. Be sure to rent a Surrey bike so you can all have fun together creating wonderful memories!
Address: 2101 North Epcot Resorts Boulevard, Lake Buena Vista, Florida 32830
For a no obligation, FREE Disney Vacation Quote you can fill out the form with The Park Prodigy by Clicking HERE!
8. Cuddle Up in a Romantic Orlando Lounge
Relaxation is key when in Orlando, and there are plenty of lounges to help you achieve just that.
If you're looking for a place to spend the evening chatting it up with your partner in a romantic setting, then one of Orlando's best lounges is perfect for you!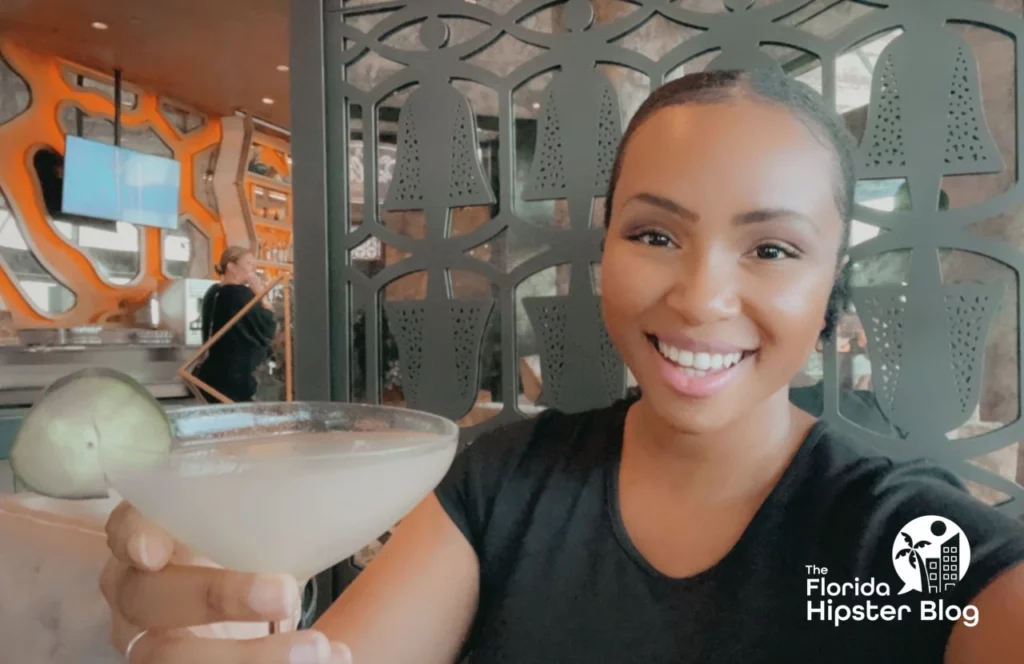 The Dahlia Lounge is a great spot for an evening of laughs and conversation by an open fire on the rooftop terrace of Disney's Coronado Springs Resort.
If you're looking for a place to relax and enjoy some intimate time with your partner, the Enchanted Rose Lounge at Disney's Grand Floridian Resort & Spa is perfect.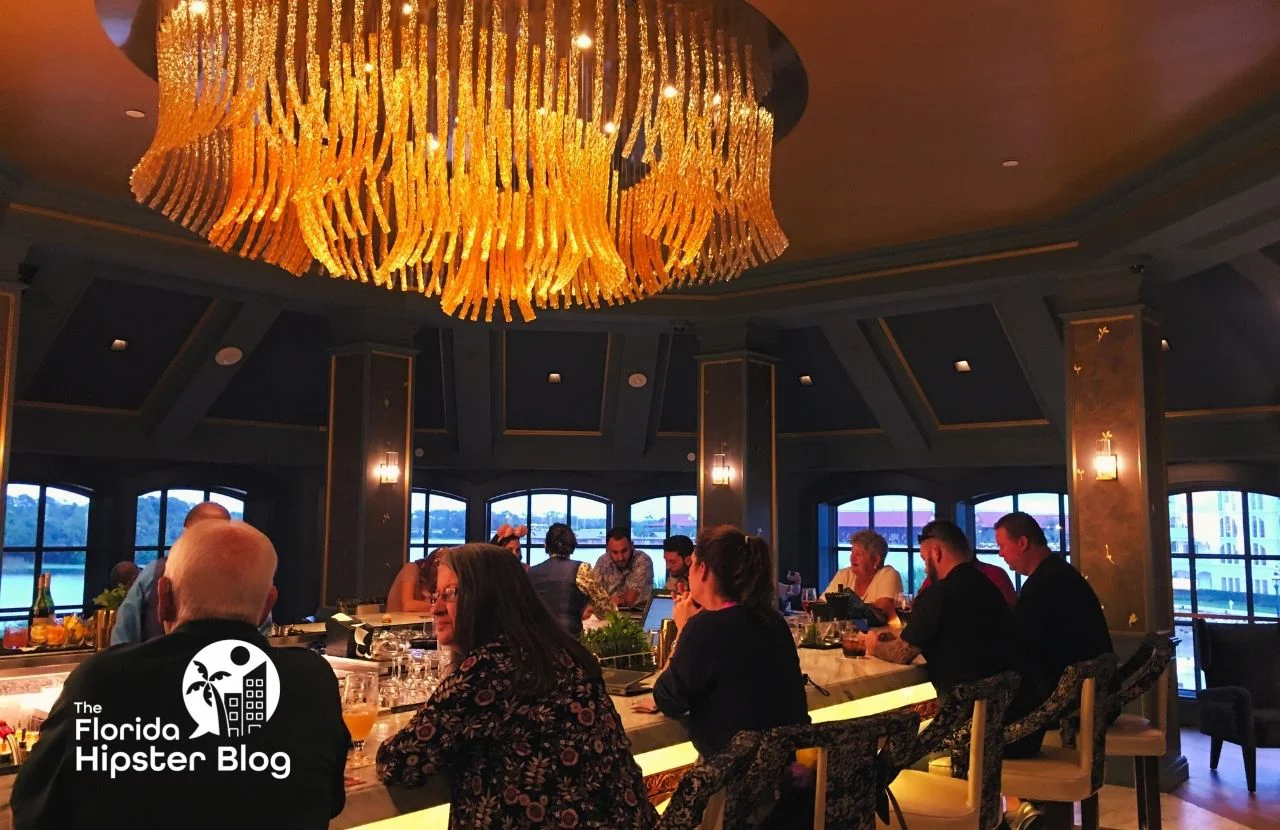 The lounge located in Signia by Hilton is just as luxurious, if not more so, and definitely has a more romantic atmosphere.
9. Do a Wine Tasting at Hard Rock Hotel
Did you know that you can have a wine tasting event at Universal Orlando's Hard Rock Hotel?
It's called Wine Riffs and it's a great way to have the perfect date night and taste some of the best wines from all around the world.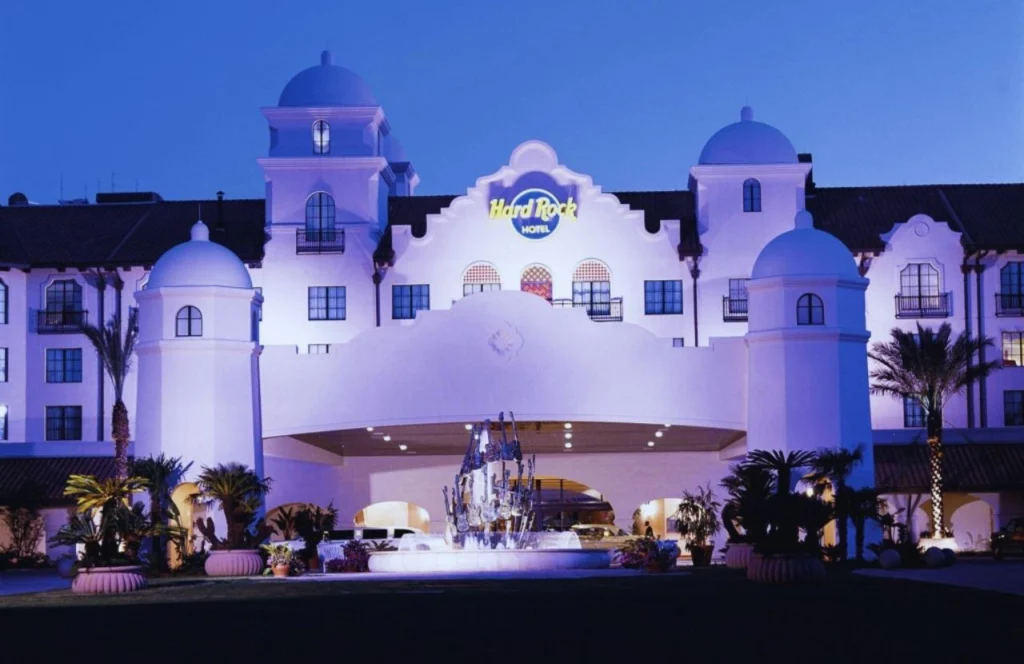 Each event features wines from a featured winery paired with an elegant multi-course meal and a DJ who spins a custom soundtrack to set the mood. This is definitely something you don't want to miss out on!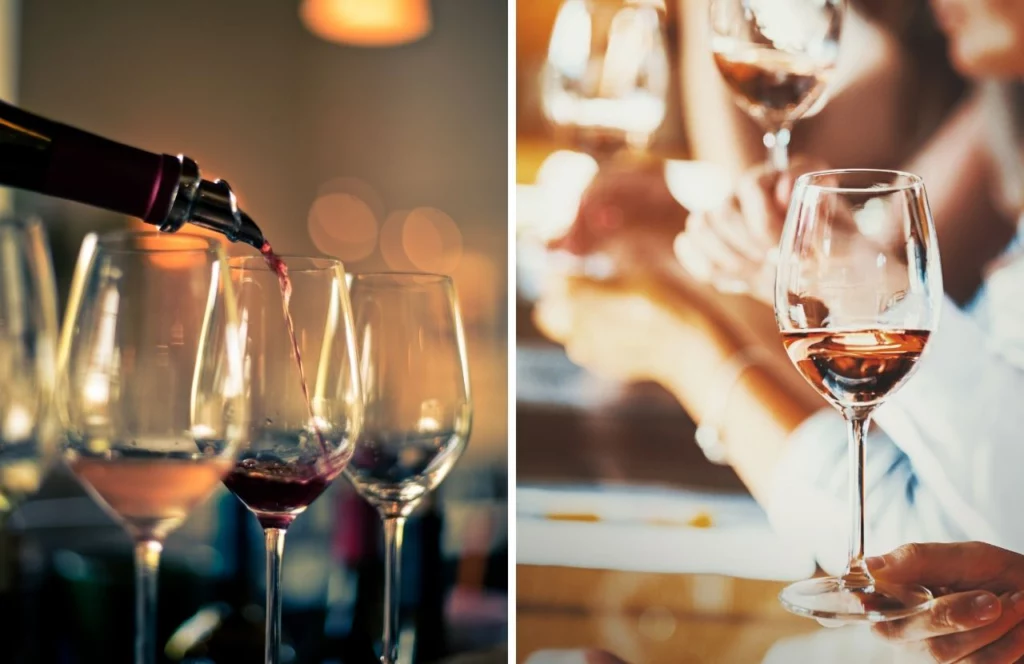 You'll have the chance to sip wine with your partner while they share stories of wine making and all kinds of music.
There are delicious hors d'oeuvres to start off the night, followed by a variety of wines for you to taste.
The night culminates with a sumptuous dessert experience. It's such an amazing evening!
Address: 5800 Universal Blvd, Orlando, Florida 32819
ORDER NOW to secure your Universal Studios theme park ticket! GET MY TICKETS.
10. Dine at One of the Best Romantic Restaurants in Orlando
If you're looking for a delicious and romantic dinner spot in Orlando, there are many options to choose from.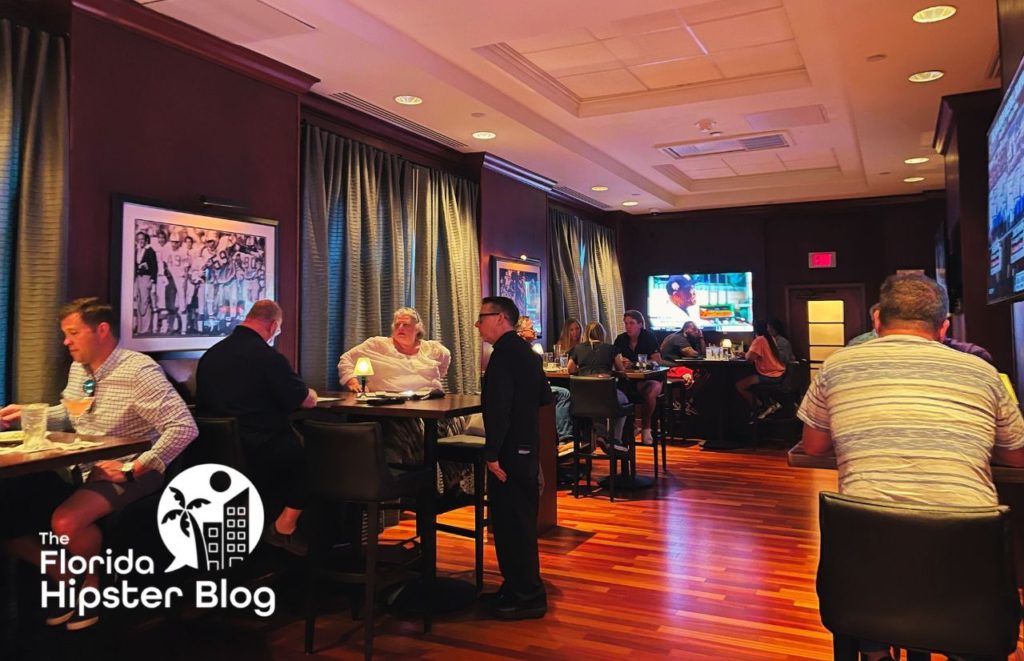 Kadence, at 1809 Winter Park Road, is a delicious sushi and sake bar that would be a perfect the foodie couple always on a look out for the most creative dishes in Florida.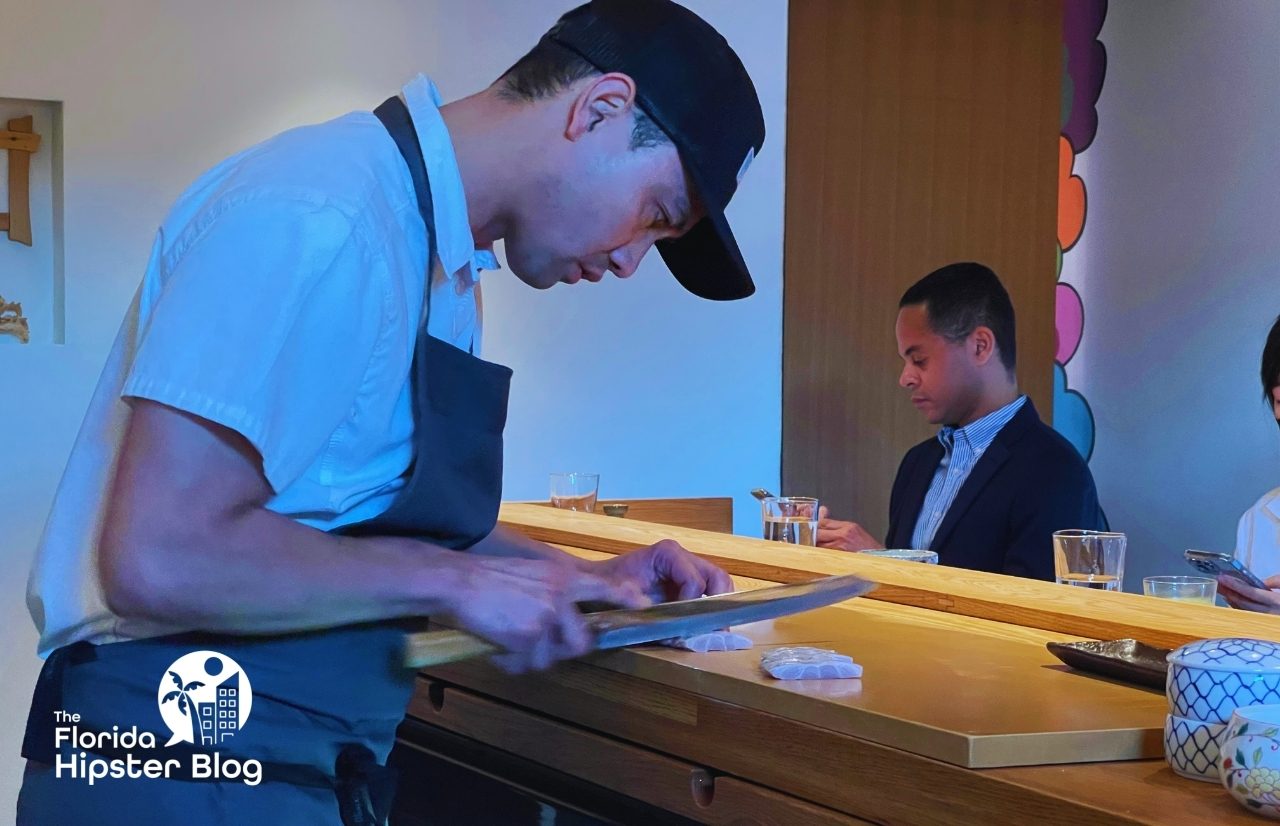 Not to mention, it's one of the few Michelin Star Awarded restaurants in the entire state!
If you're looking for a delicious cut of meat, make a reservation at Shula's, the Dolphin Resort's celebrated steakhouse. It's sure to satisfy your palate!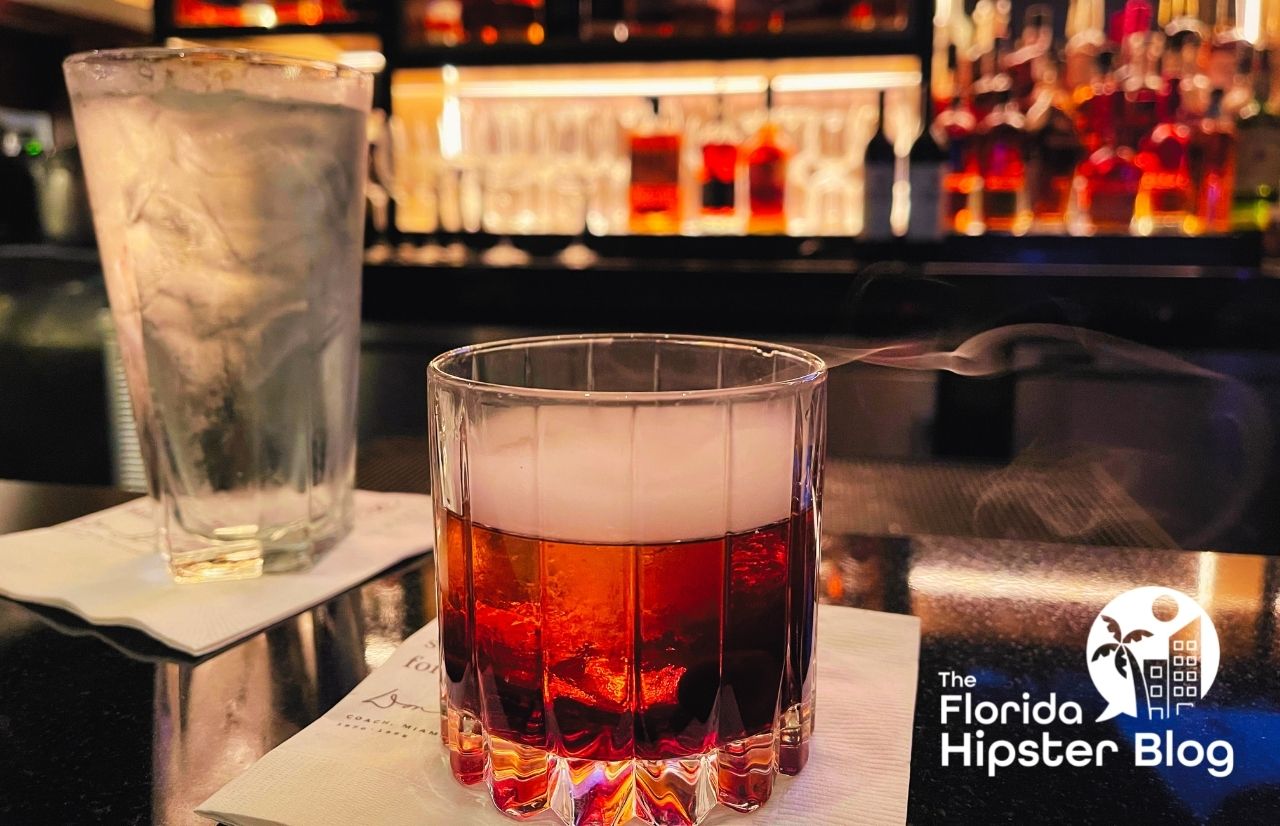 If you're anywhere near Dr. Phillips, I highly recommend grabbing a table at Kabooki Sushi or The H Orlando.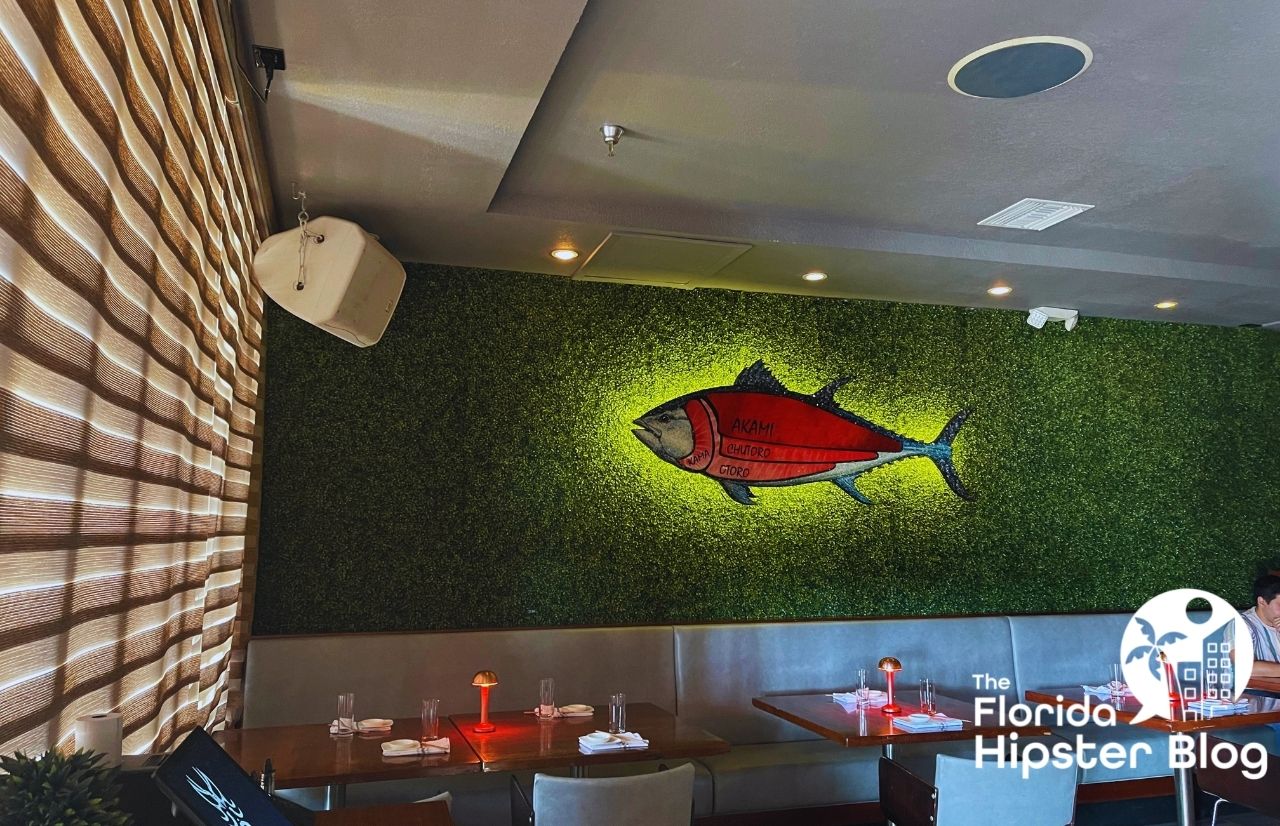 Their menus are absolutely impressive and they're open for dinner tonight!
11. Book a Weekend Stay at the Ritz Carlton or Waldorf Astoria for a Luxurious Vacation
If you want to get away from it all, consider staying in one of Orlando's luxurious resorts.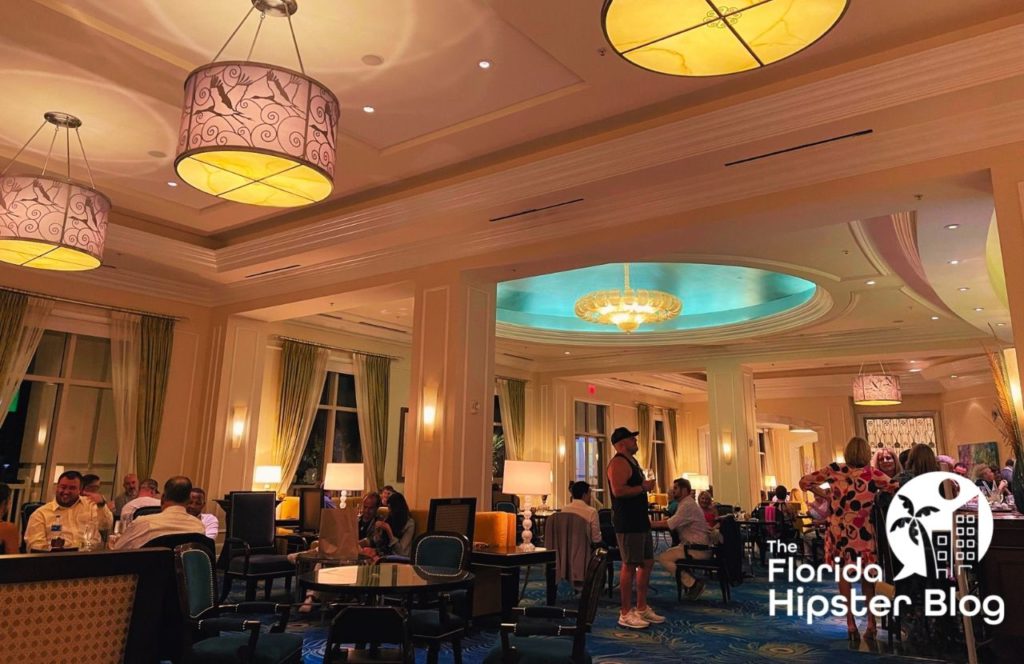 You can find many resorts in Orlando that offer everything from luxe spa treatments to romantic dinners by the fire.
My top picks are the Ritz Carlton or the Waldorf Astoria. You just can't go wrong with these two options.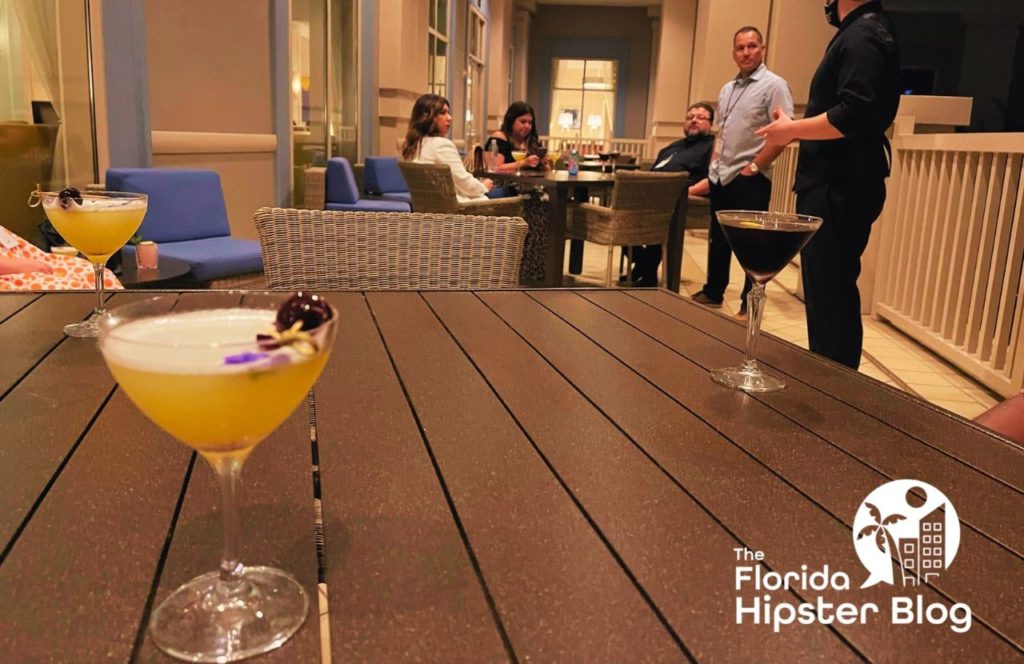 So, do something new and exciting on your next romantic getaway in Orlando and book that resort luxury stay!
Florida Flexible Cancellation Vacation Rentals! Check it out here.
12. Do a Rum Tasting at Universal's Sapphire Falls Resort
The Strong Water Tavern is a place where guests can learn about the history of rum and experience different types of rums in various ways. They'll also offer suggestions for pairing rum with food.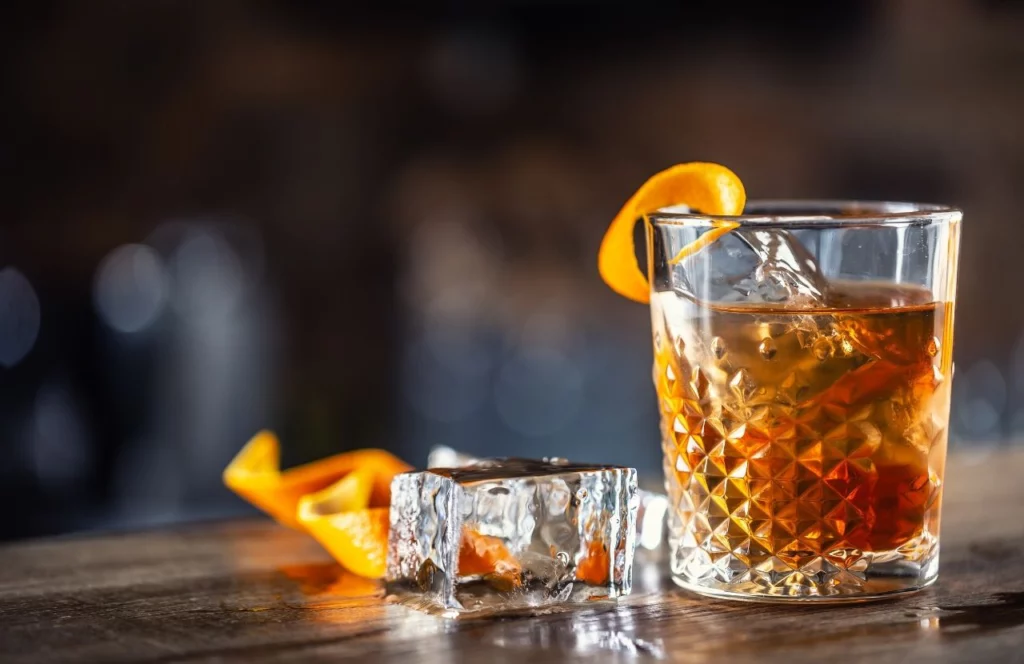 Plus, every guest's experience will be unique, based on their preferences making it perfect for you to add to your romantic getaway in Orlando.
Address: 6601 Adventure Way, Orlando, FL 32819
13. Book a Weekend Stay at the Dolphin Resort (budget-friendly, yet feels luxurious)
Sometimes all you need is a change of scenery to reconnect with your partner. Orlando has some great resorts that can provide just the right environment for a romantic getaway.
The Dolphin Resort is a huge hotel with beautiful contemporary and Renaissance-style design. It has an aqua theme based on Florida's beautiful water and beaches.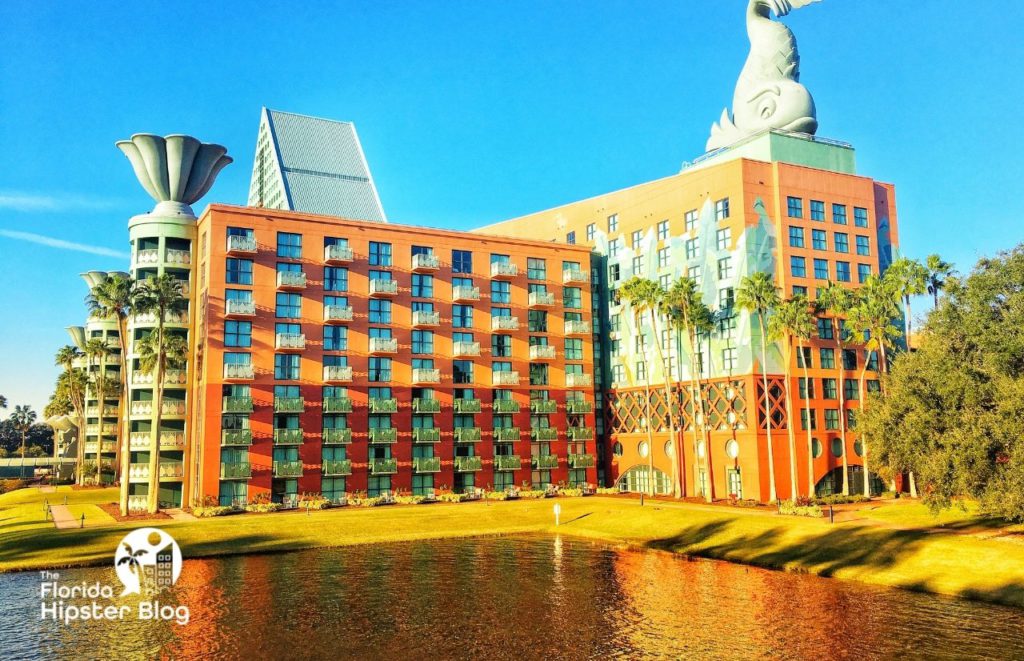 Dolphin Resort is located right in the heart of all the action at Walt Disney World! This means you can easily access all of Epcot and Disney's Hollywood Studios with just a boat ride away.
The resort has a lot of features that make it great for couples looking for a romantic getaway. There are waterfalls, pools, world class restaurants, and other attractions that make it an ideal place to relax.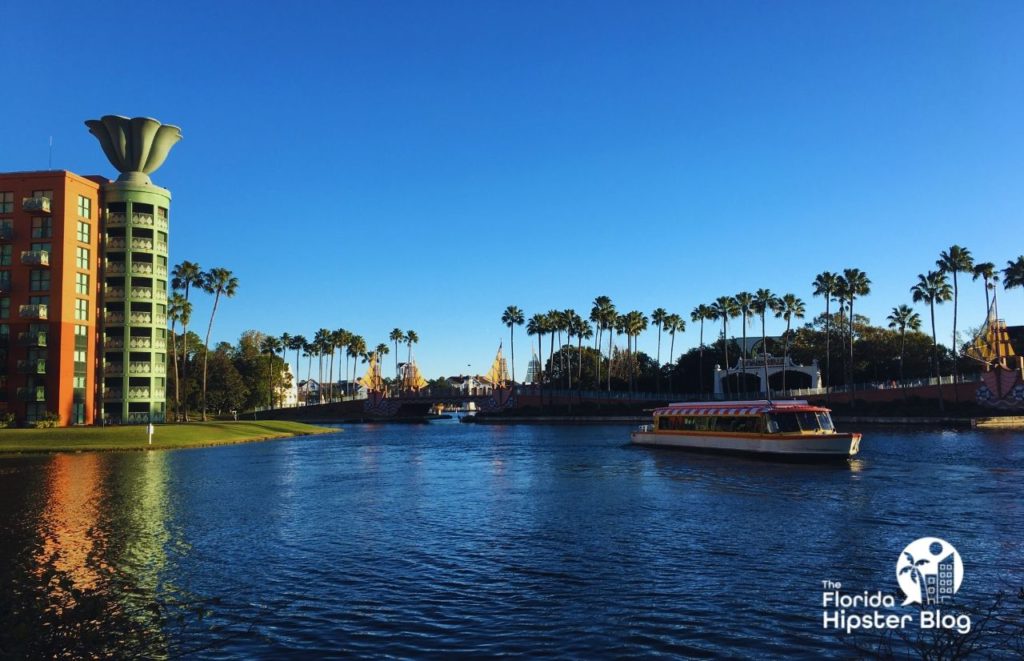 It's one of my favorite places to go when I'm planning one of my romantic getaways in Orlando on a budget!
Address: 1500 Epcot Resorts Blvd, Lake Buena Vista, FL 32830
ORDER NOW to secure your Walt Disney World theme park ticket! GET MY TICKETS.
14. Get Your Diploma at Sangria University in Walt Disney World
Do you and your significant other love a refreshing glass of sangria in the evening? The Three Bridges Bar & Grill has got you covered!
They serve up some of the best sangria around, and it's perfect for a romantic evening out.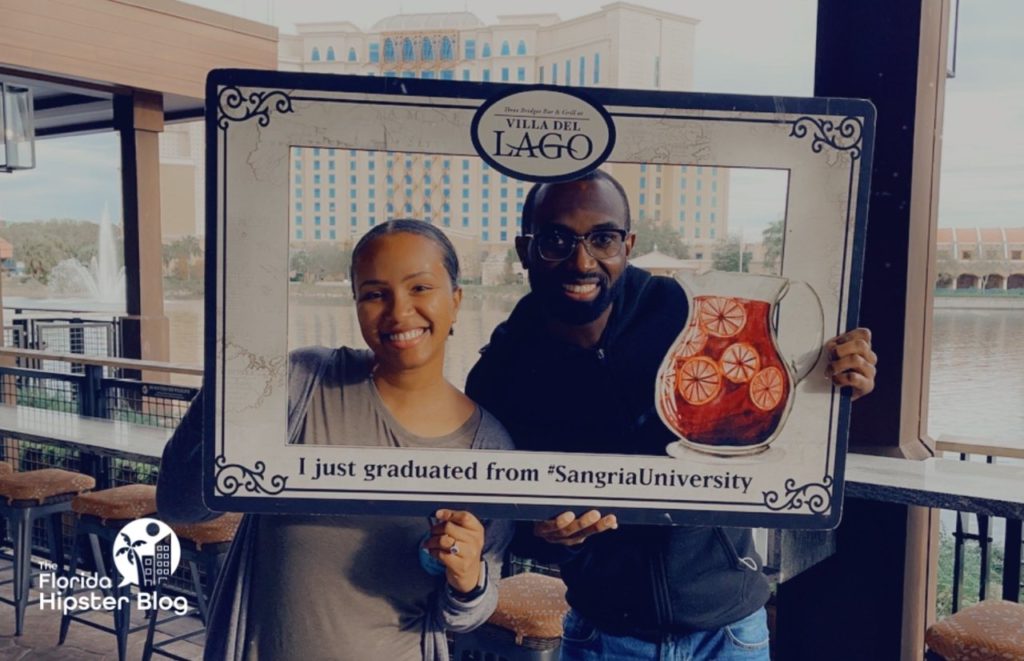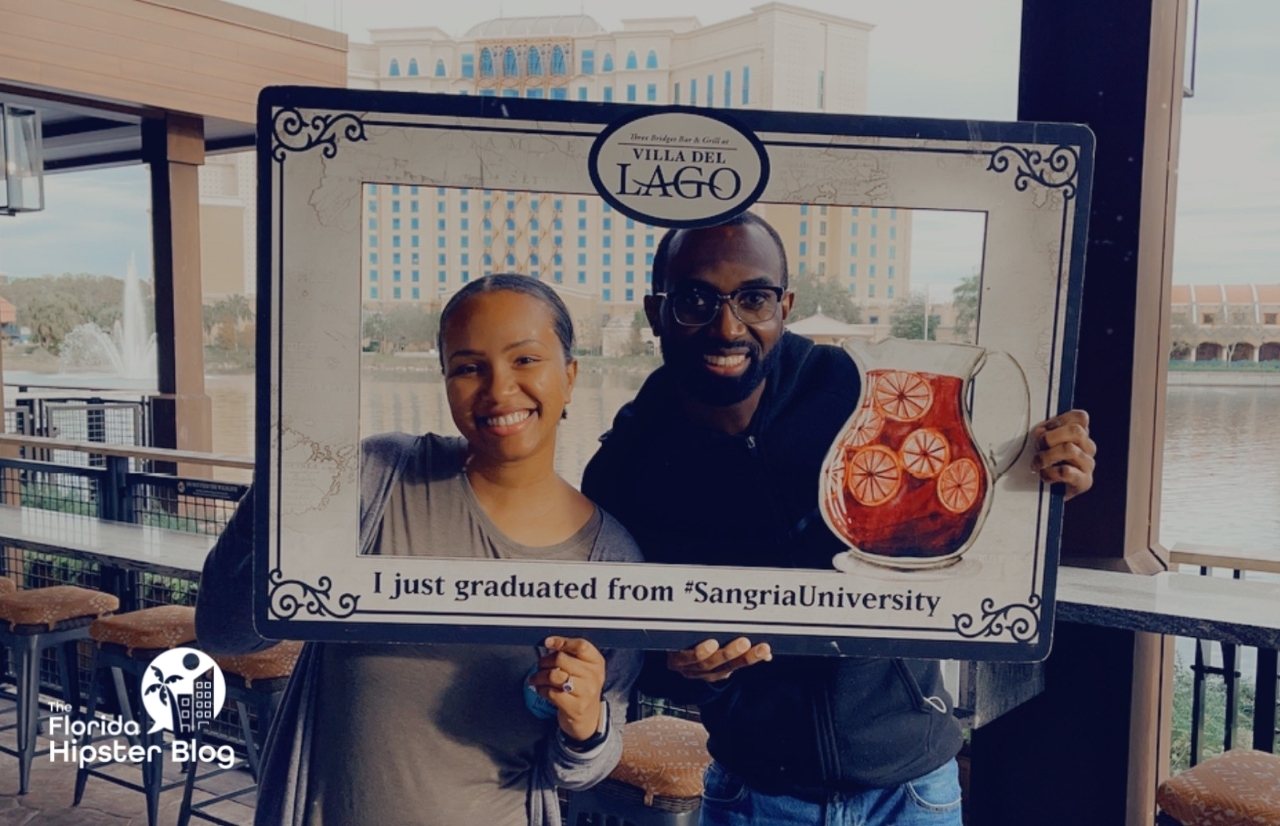 Earn your diploma in Sangria under the expert tuition of the restaurant's sangria sommelier.
Taste four house-made sangrias while learning about the interesting history of this popular Spanish drink.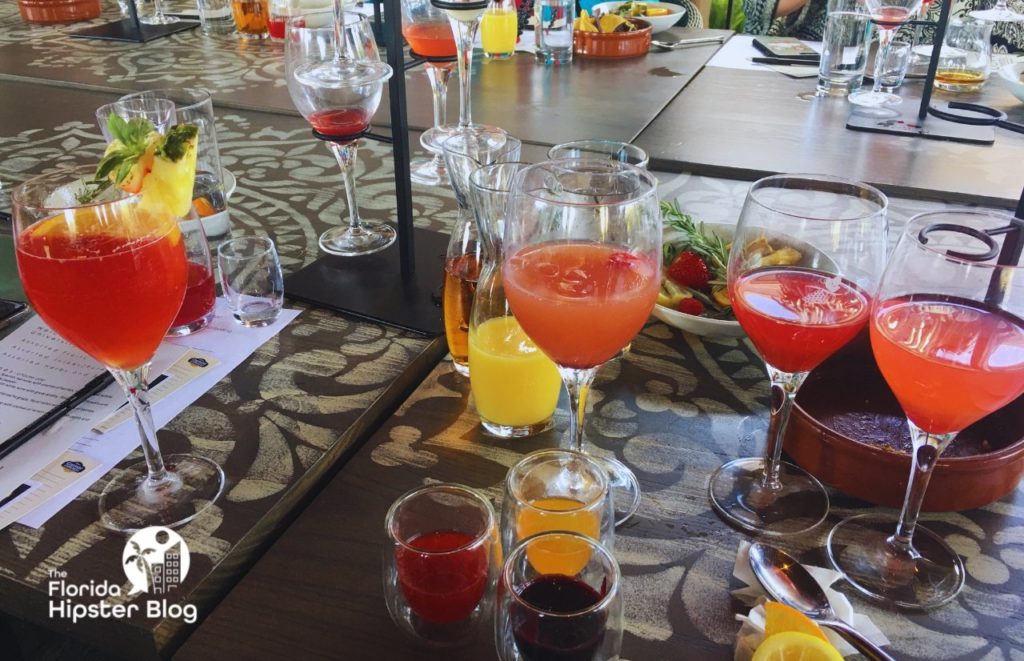 This amazing Orlando date idea is to make your own Sangria and then receive your diploma! This will be a fun and memorable experience that you'll never forget.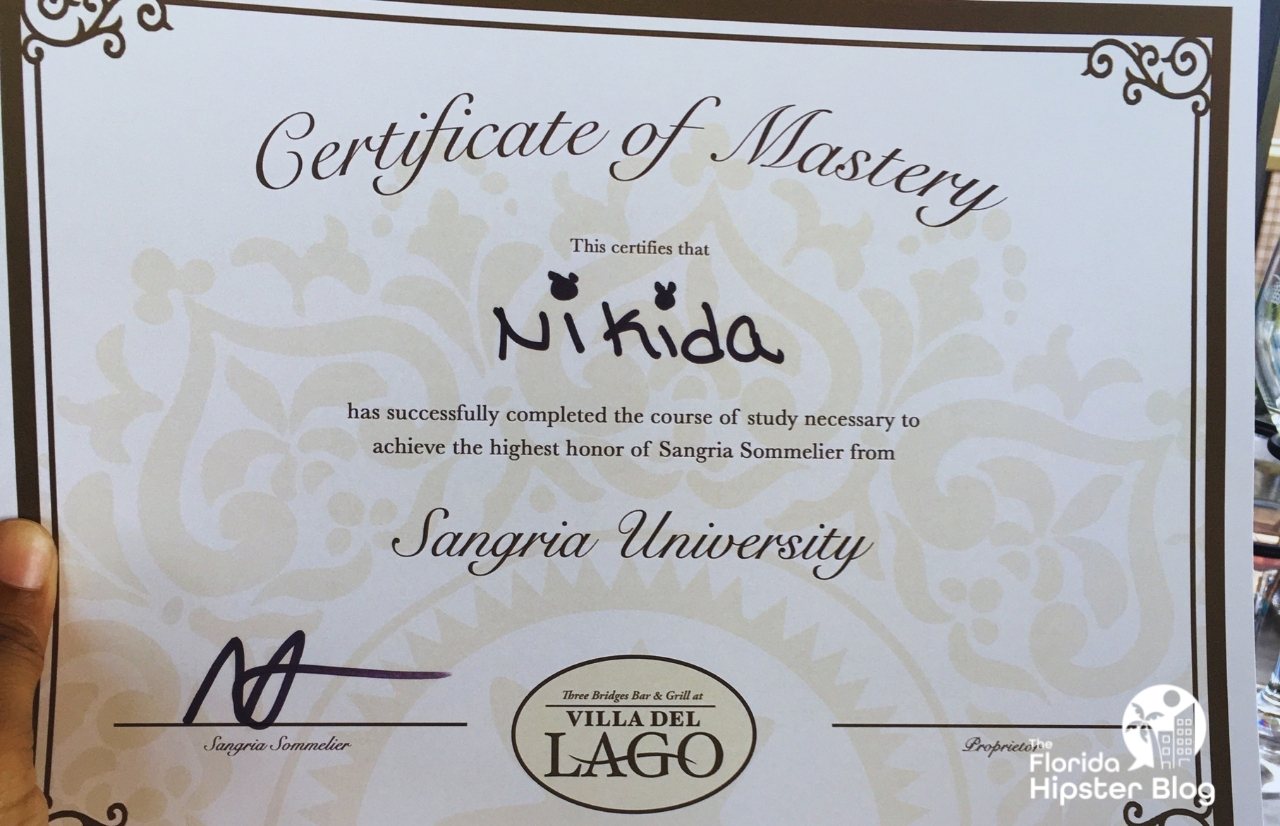 Address: 1000 Buena Vista Dr, Lake Buena Vista, FL 32830
15. Go on a Relaxing Boat Tour in Orlando
Orlando has some beautiful water views, from large lakes to mysterious marshes.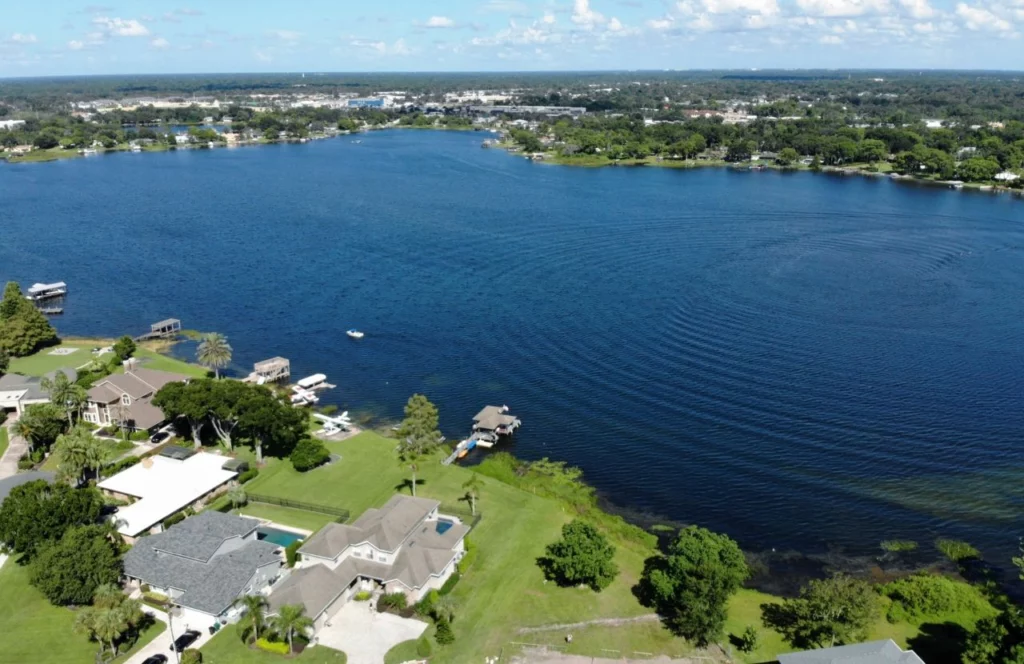 Come to Orlando and enjoy the beautiful scenery on a boat tour! There are boats departing from Winter Park or Windermere dock every hour on the hour, so there's always one available for you.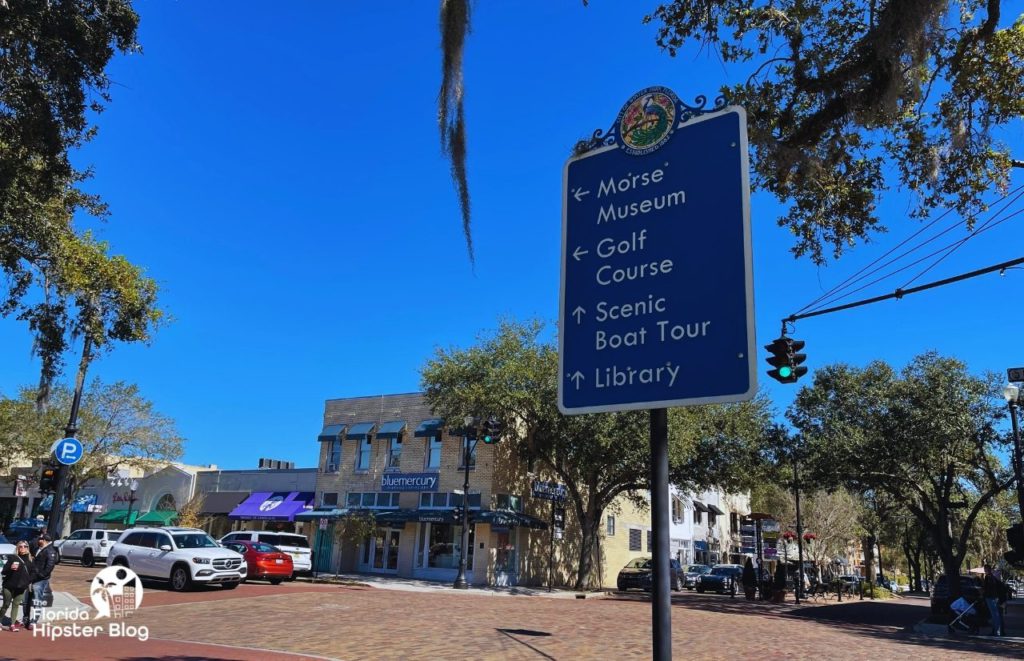 If you're near the Butler Chain of Lakes, consider booking a tour with Florida Lake Tours for 75 minutes on a comfortable pontoon boat.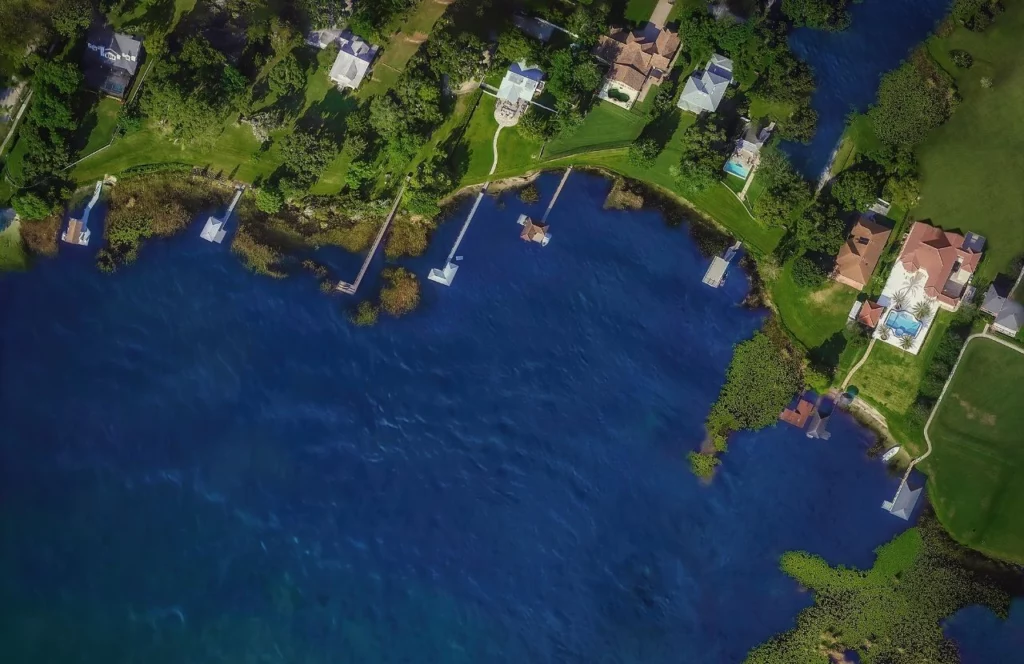 You'll get dual bimini sun shades to protect yourself from the Florida sun during your trip.
RECOMMENDED FOR YOU: We know that travel plans sometimes change and this is why most tours and activities can be cancelled for a full refund as long as travelers cancel at least 24 hours in advance! – Check individual tours details for eligibility.
16. Enjoy a Romantic Dinner on the Savanna
Disney does an amazing job with theming, and this safari dinner experience at Disney's Animal Kingdom is simply breathtaking.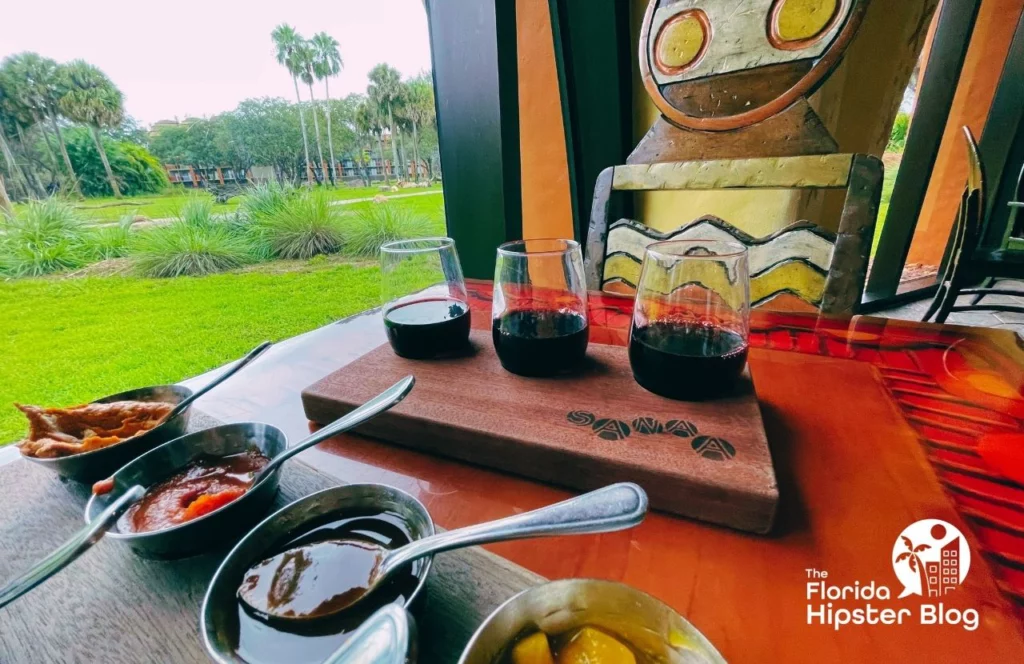 Savor the Savanna is a tour that will allow you to feast your eyes on the splendor of the world's most impressive animals while treating your tummy to a whole spread of delicious treats.
The safari tour is paired with African-inspired cuisine and drinks. This will give you a unique experience that you won't find anywhere else!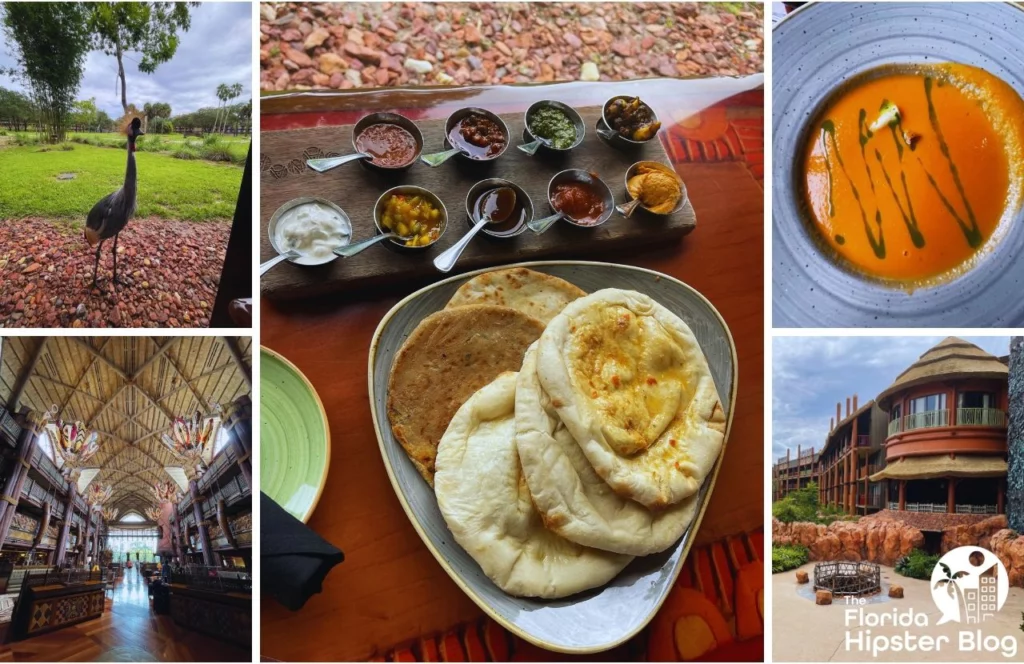 Please note that you will already need to have a theme park ticket to enter Animal Kingdom, plus pay a separate fee to enjoy this upgraded event.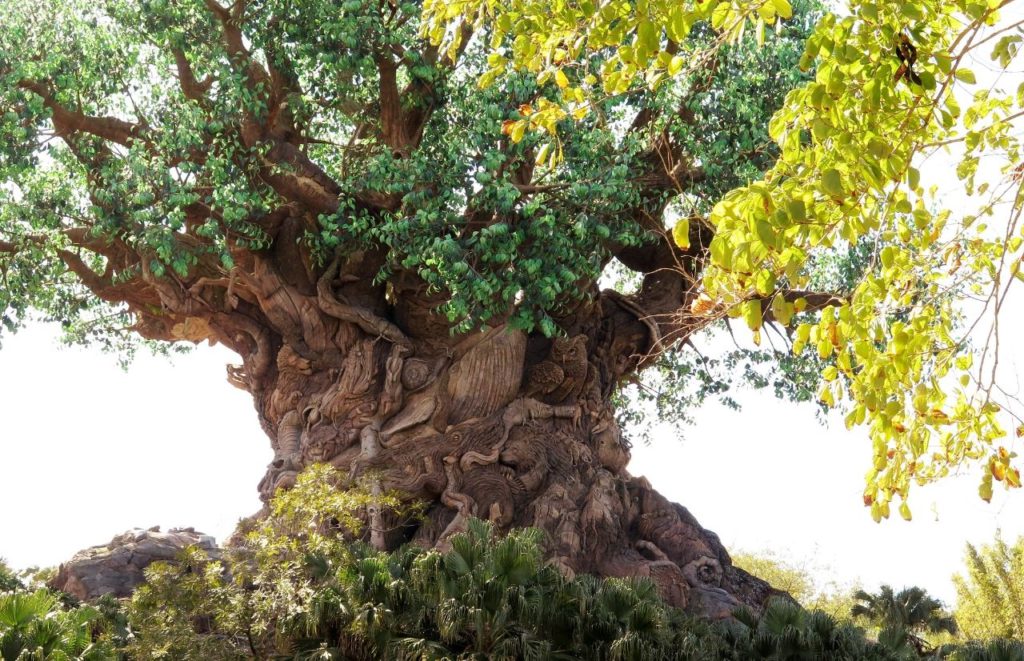 If you're looking to make your Animal Kingdom visit even more incredible, consider booking a romantic safari tour and dinner!
Get up to 76% off of the Orlando attractions with Groupon TODAY!
17. Take a Ride on an Orlando Swan in Lake Eola Park
Be sure to take it easy down at Lake Eola Park and paddle away the afternoon on a swan-shaped paddle boat. You'll also come across real swans, and may catch a concert or movie in the Walt Disney Amphitheater.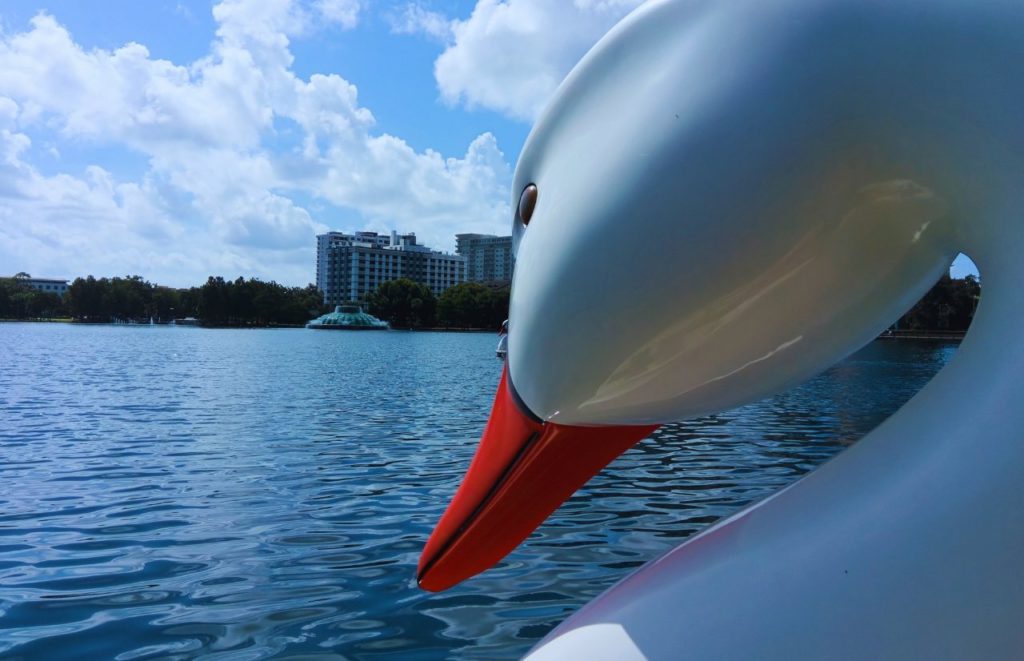 Lake Eola is a great spot for a selfie in front of the Orlando skyline with your partner – take your selfie right before the sun sets to get the best lighting.
18. Enjoy the Orlando Theater Scene at Dr. Phillips Center for the Performing Arts
Orlando is a city filled with characters from movies, but what about some live theater? You got it right here at Dr. Phillips Center for the Performing Arts!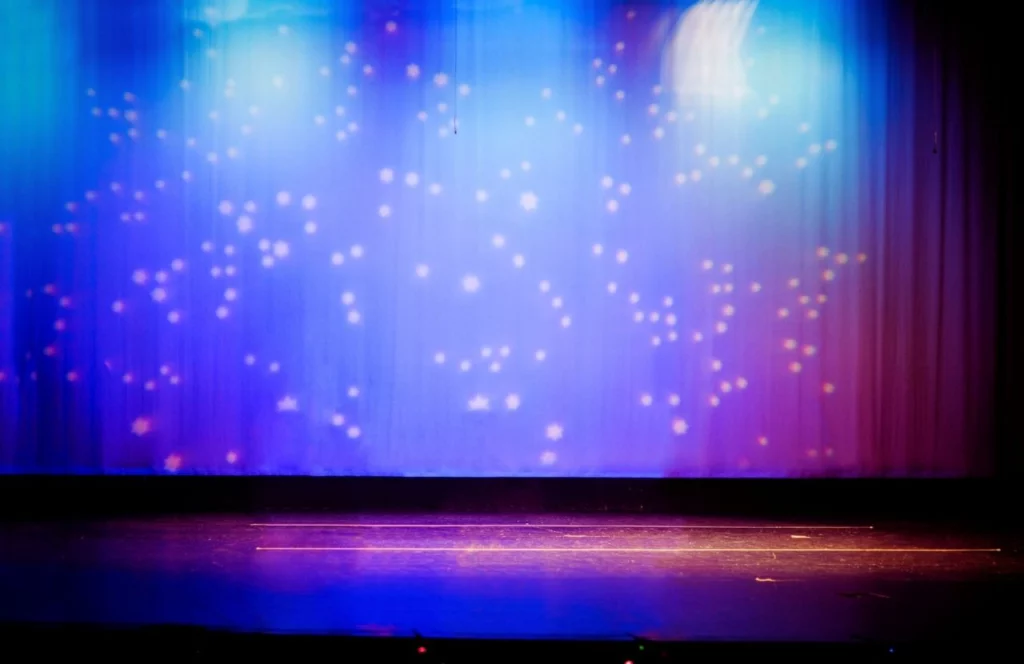 This is one date night in Orlando you don't want to miss! There's a wide range of shows and tribute acts, so there's something for everyone.
If you're looking for a great show, there is always something new to see touring productions.
Address: 445 S Magnolia Ave, Orlando, FL 32801
Get over 30% off on your Orlando CityPass here!
19. Have a Romantic Walk in Downtown Winter Park
Downtown Winter Park is the perfect place for couples to relax and get away from the everyday hustle and bustle.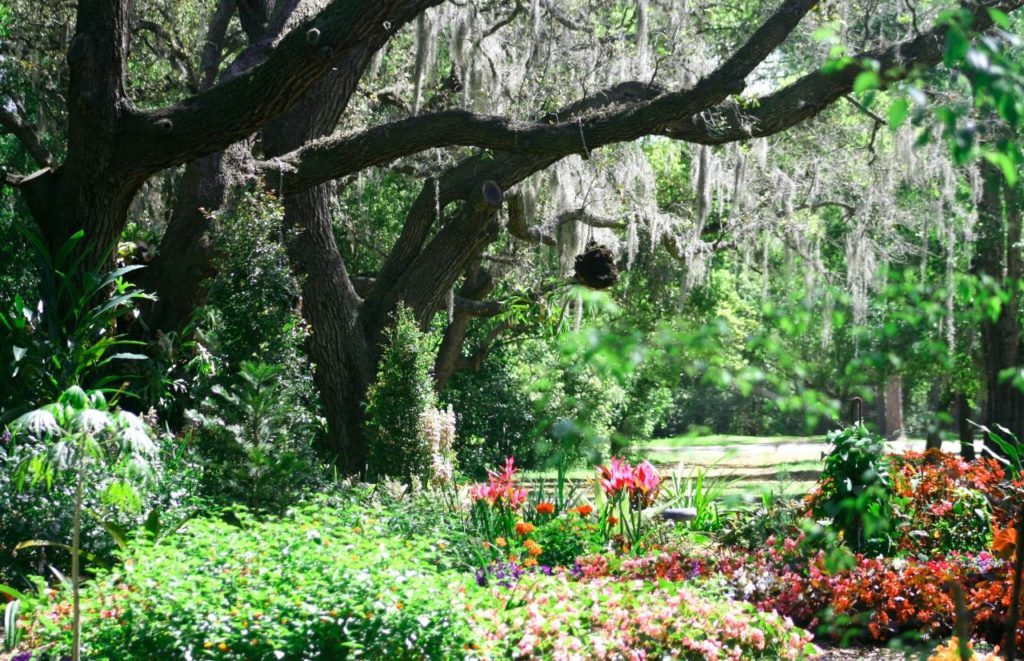 Walk among the historic buildings and sip on a cup of coffee at one of the charming cafes while taking in all the sights.
There's no better way to spend a chilly evening than strolling around town hand-in-hand.
Final Thoughts on Planning One of the Best Romantic Getaways in Orlando
Whether you're a first-time visitor to Orlando or you've been here a few times, there's something for everyone in this list of Romantic Getaways in Orlando.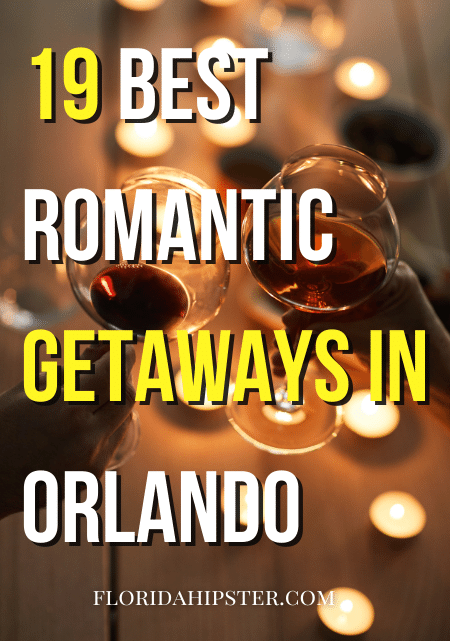 With so many attractions and places to relax, you're guaranteed to have the best time of your life!
Happy Florida Travels!
NikkyJ
UP NEXT: Top 10 Places to Get the BEST Wings in Orlando, Florida