If you are visiting Walt Disney World, you may have a few questions about getting from one park to another. One of the questions you may have is: How do I get from Epcot to Hollywood Studios?
I totally understand just how confusing the transportation system at Disney World can be. That's why I'm here to help you in the best way possible!
If you have this question about getting to and from the Disney Parks, then I'd love to share my secret routes with you.
So, let's get started!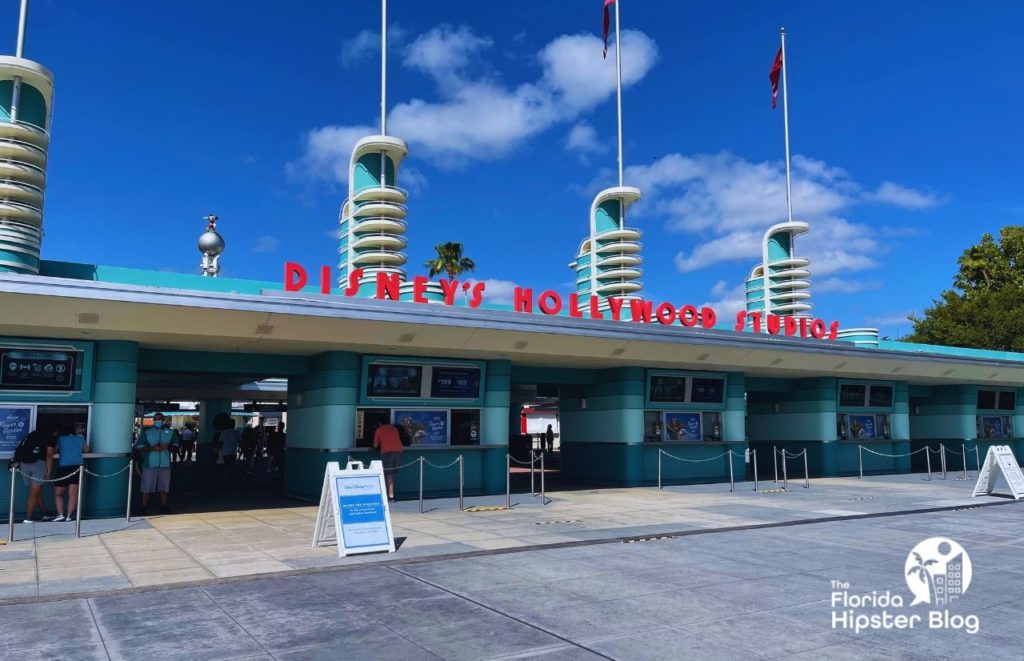 THIS POST MAY CONTAIN AFFILIATE LINKS. PLEASE READ MY DISCLOSURE FOR MORE INFO.  Which means if you click on certain links, I may receive a small commission at no additional charge to you.
How to Get from Epcot to Hollywood Studios?
These are the 6 BEST ways to get from Epcot to Hollywood Studios:
Boat
Skyliner
Walking
Bus
Ride Share (Lyft/Minnie Vans)
Your Car
As the Disney fan base grows, there are more and more people who are interested in visiting the parks.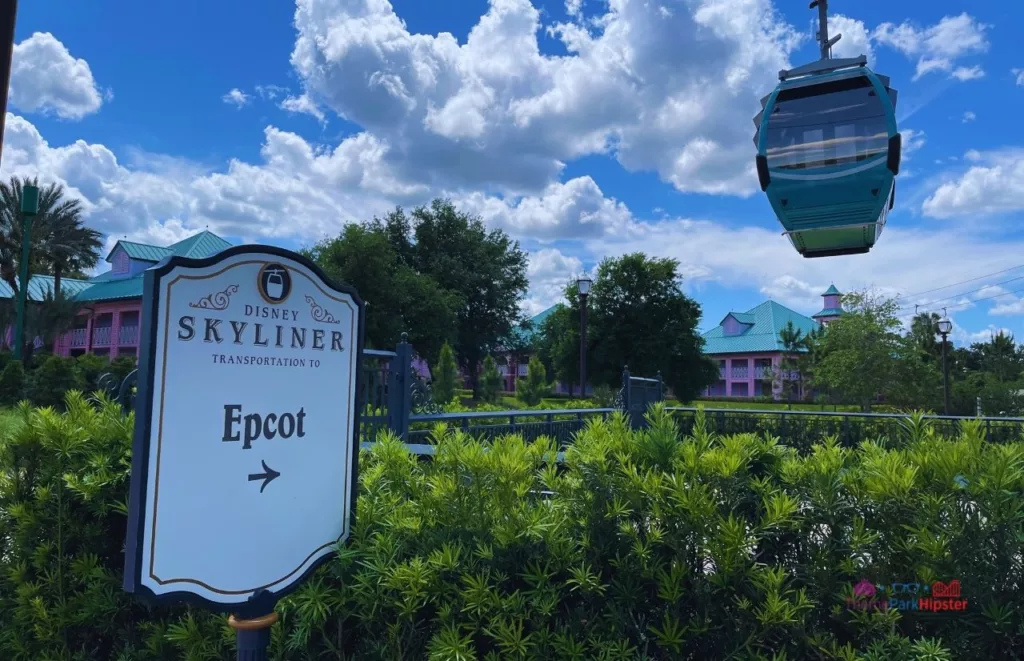 Disney has taken notice of this increase in interest and has built multiple modes of transportation to help you navigate the parks that I mentioned above. 
You'll be happy to know that most of the options are free!
ORDER NOW to secure your Walt Disney World theme park ticket! GET MY TICKETS.
Disney Friendship Boats (The Best Option)
The best option for getting to these two Disney Parks is getting a free ride on one of the Friendship Boats.
This is the easiest way to get from Epcot to Hollywood Studios and vice versa.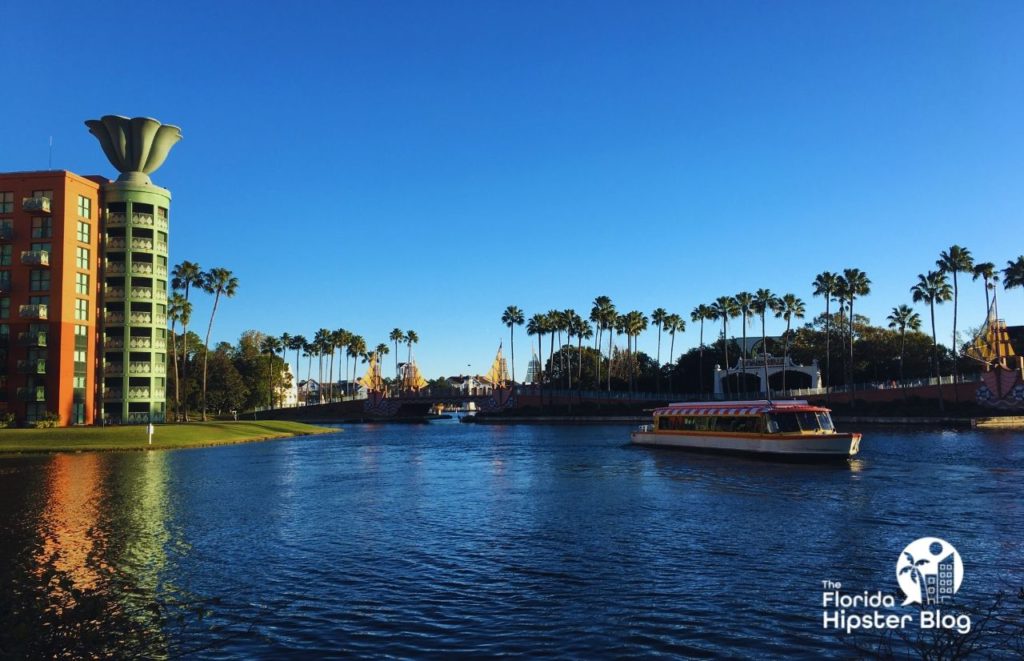 You can find them outside of the Epcot International Gateway entry near the back of the park (right between the U.K. Pavilion and the France Pavilion).
There are a few boats that run back and forth between the two parks every 20 minutes and best of all, the boat ride is free!
RECOMMENDED: (VIDEO) Holiday Inn and Suites International Drive South in Orlando (A Budget-Friendly Hotel)
How long is the boat ride from Epcot to Hollywood studios?
This is a tough question because it depends on the time of the day you board the boat and how long you are willing to wait in line. The boat ride takes about 30 to 40 minutes to go from Epcot to Hollywood Studios on a low to moderate crowd level day.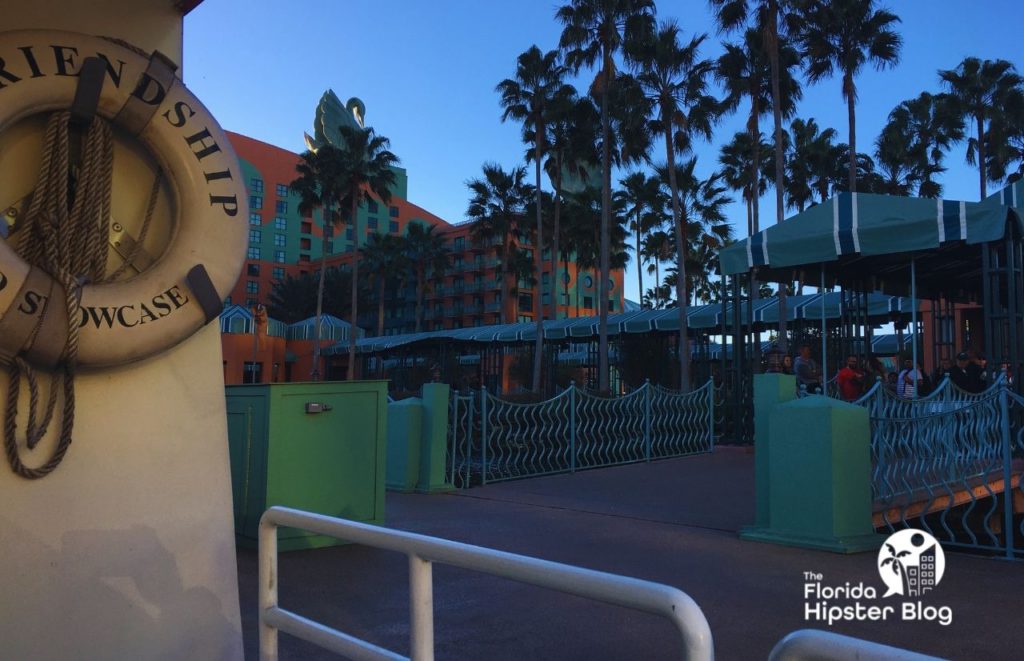 The boats have to also make a few stops to Disney's Yacht and Beach Club, Disney's Boardwalk Resort and the Swan and Dolphin Resort before its final stop to Hollywood Studios.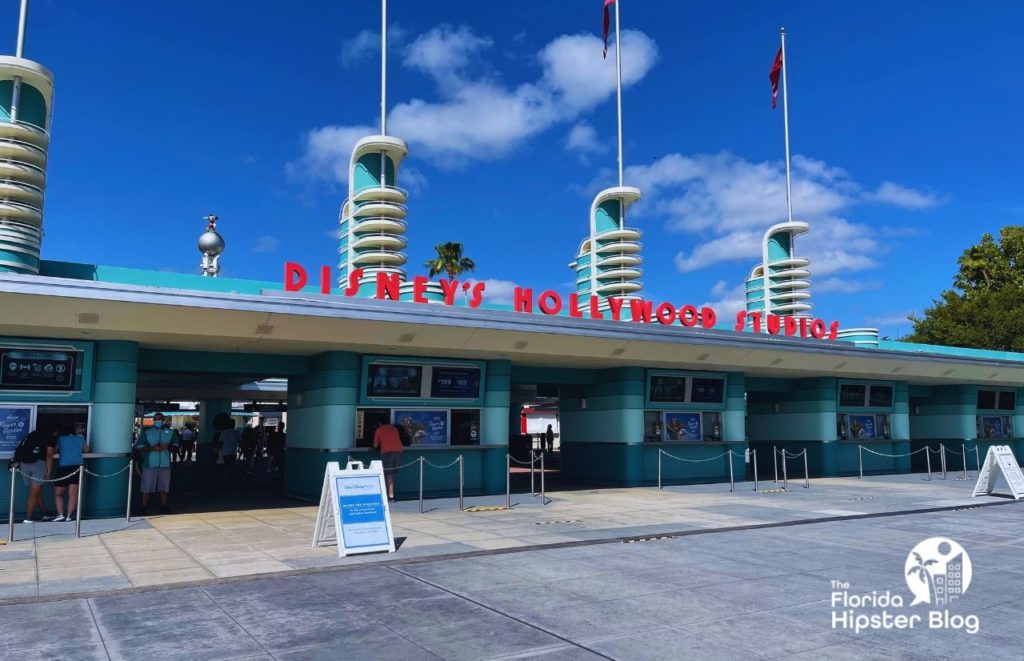 If you get on the boat going towards Hollywood Studios (from Epcot) in the morning (11 a.m. until 4 p.m.), you can expect low crowds of people waiting to ride that boat as most would be coming to Epcot from Hollywood Studios in the morning since Epcot usually opens later than Hollywood Studios.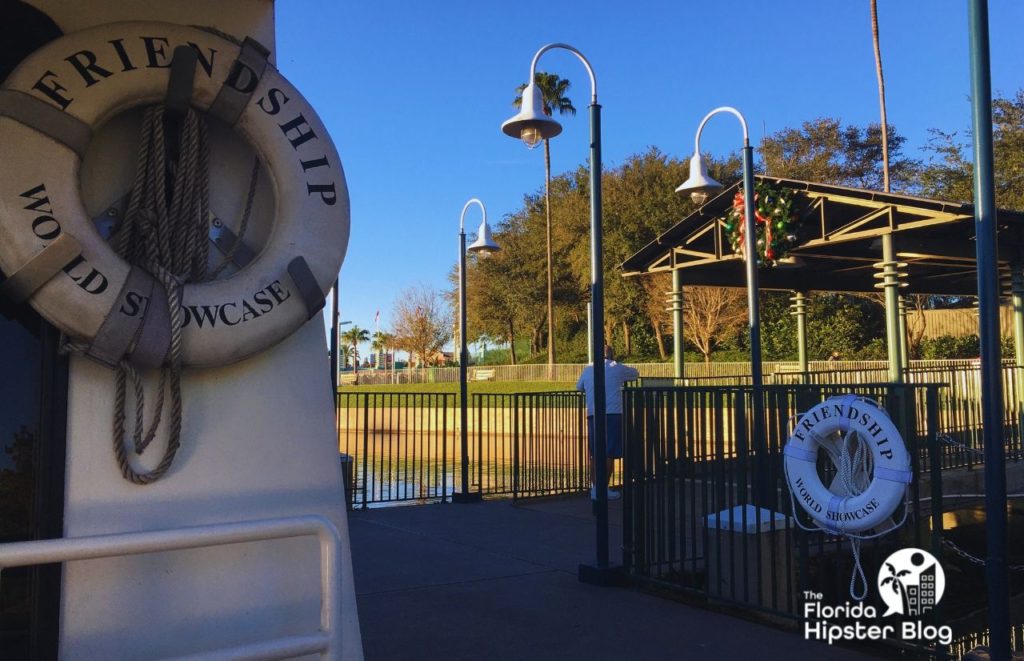 If you are planning a trip to Disney World during the busy season, expect to wait at least 25 to 30 minutes to get on a boat.
The good news is that the boats are air conditioned and quite comfortable (as comfortable as you can get in the Florida summer).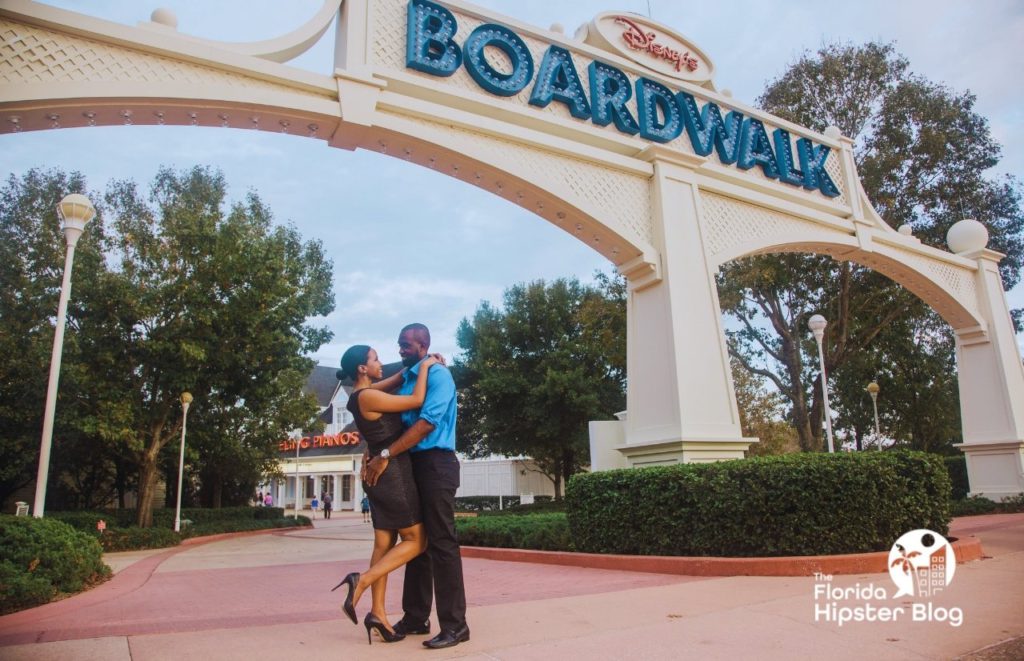 So, if you want to avoid the long lines, make sure you arrive at least 35 minutes to the dock.
Hipster Power Tip: Please keep in mind that Disney Transportation takes a while and if you have a reservation somewhere on property, you'll want to keep your transient time in mind when moving from park-to-park.
Can you take the Skyliner from Epcot to Hollywood Studios? (The Most Fun Way)
Absolutely! The Skyliner is a new transportation system that connects Epcot to Disney's Hollywood Studios by way of Disney's Rivera Resort and Disney's Caribbean Beach Resort.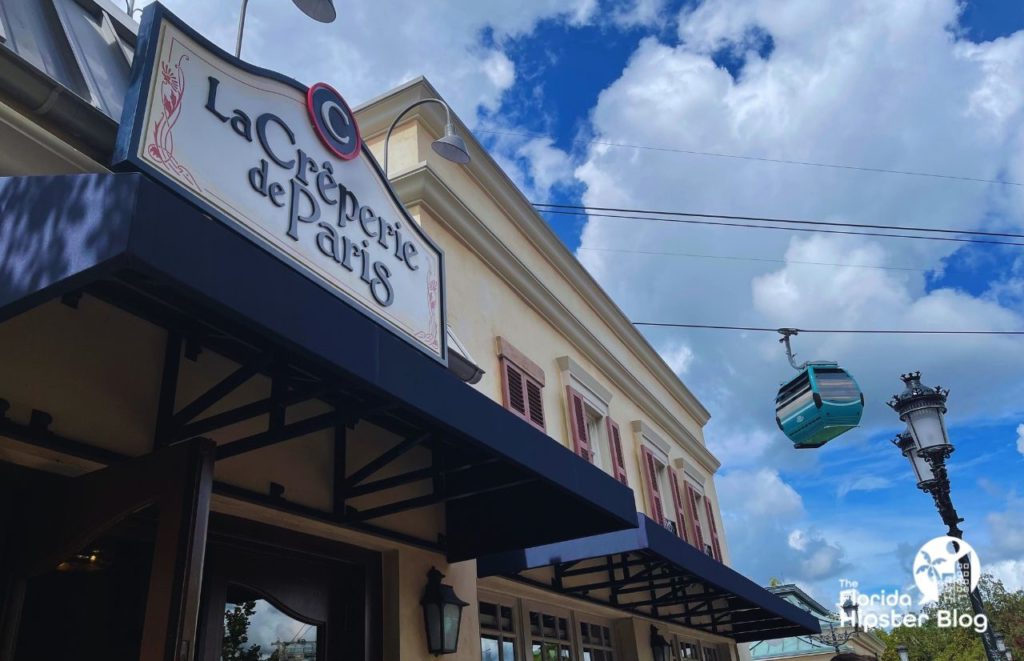 The gondola-like system will take you from one park to another in about 20 minutes depending on the busyness of the parks.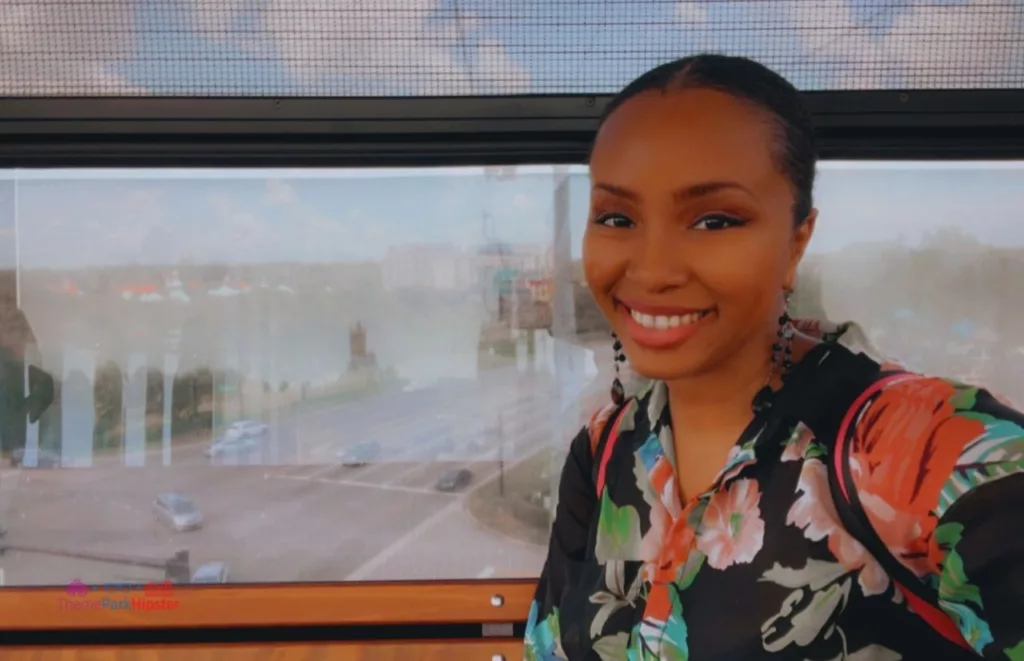 Something cool to know about the Disney Skyliner is that it's the only gondola system in the country with double loading and a second double loading aerial system.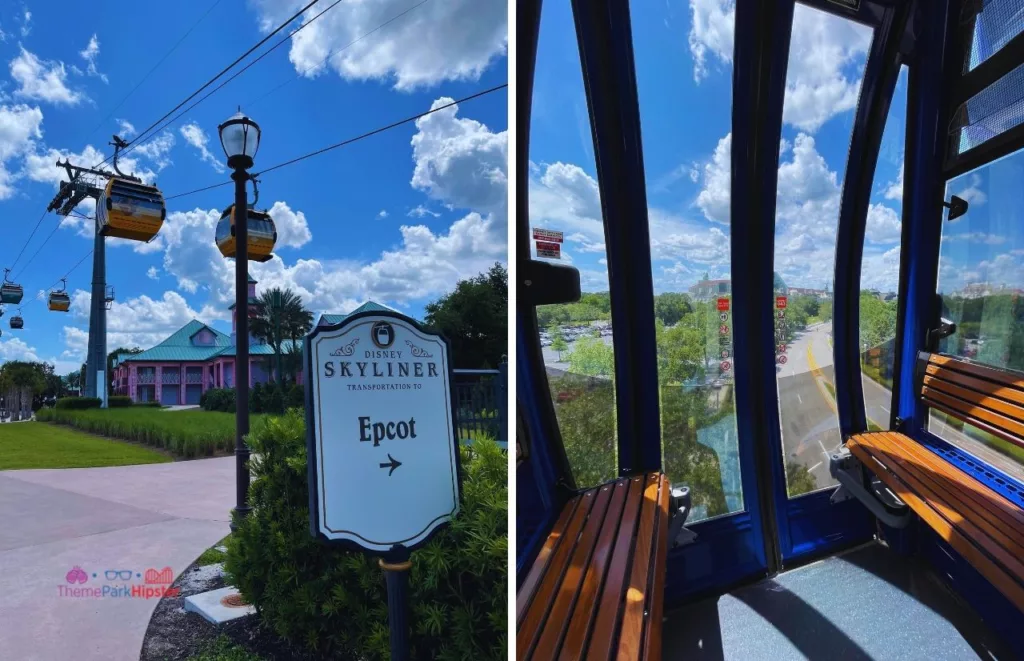 This means that at the end of each terminal, your cabin will unload right after decelerating at the station.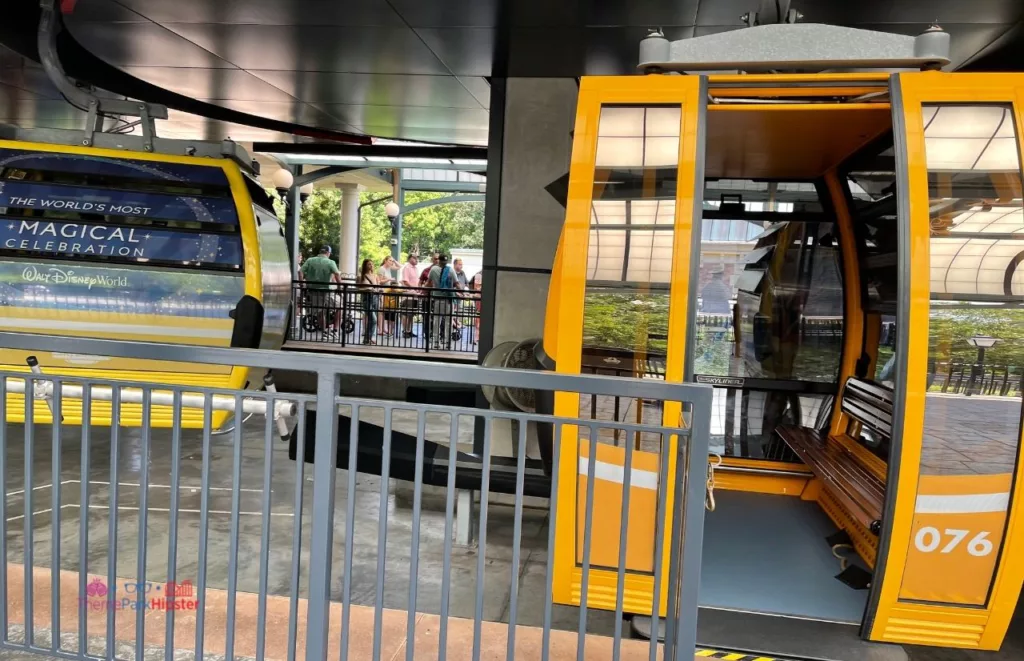 The Disney Skyliner is one of my favorite ways of getting from Hollywood Studios to Epcot because of the EPIC views!
Hipster Power Tip: You will hop off at Disney's Caribbean Beach Resort to transfer to either Hollywood Studios or Disney's Pop Century Resort/Art of Animation route.
How long does it take to walk from Epcot to Hollywood Studios? (The Most Scenic Way)
If you're going at a moderate pace, it can take you about 20 to 25 minutes to make the walk from Epcot to Hollywood Studios.
This is one of my favorite ways to get to Hollywood Studios from Epcot when the Florida weather is cooperating.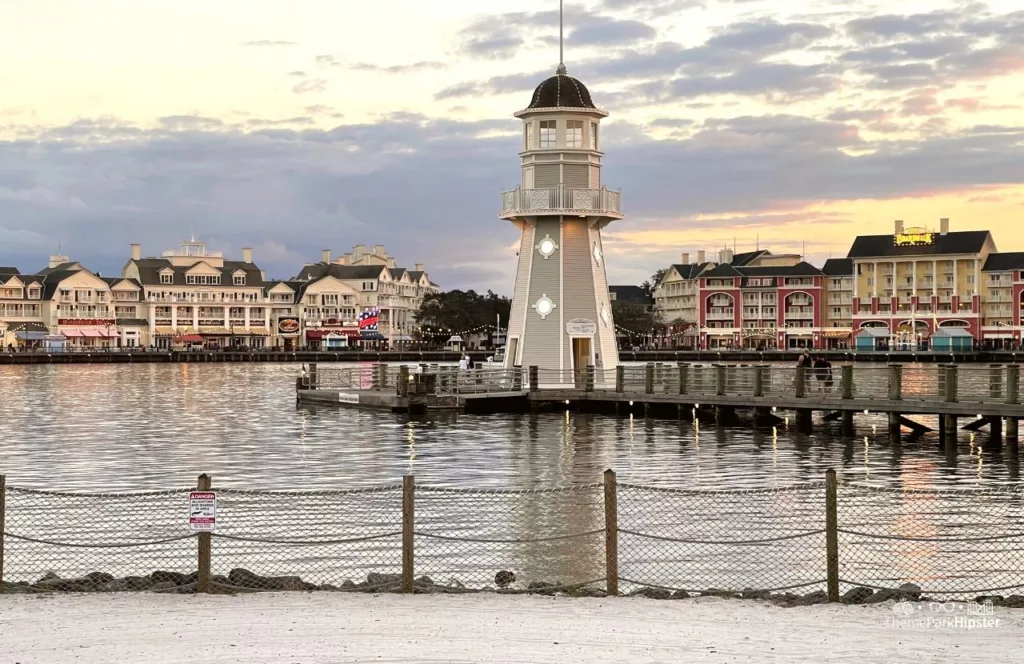 You'll get to walk through the Boardwalk area lagoon which makes for some of the most amazing views at Disney World.
Plus, walking is just so therapeutic especially on a solo Disney trip.
How to take the Disney bus from Epcot to Hollywood Studios? (The Not So Fun Way)
The Disney bus system is a great way to get around the Walt Disney World Resort.
It is convenient and easy to use, but it can be confusing for those who have never used it before. The best way to understand the system is to learn how it works and why.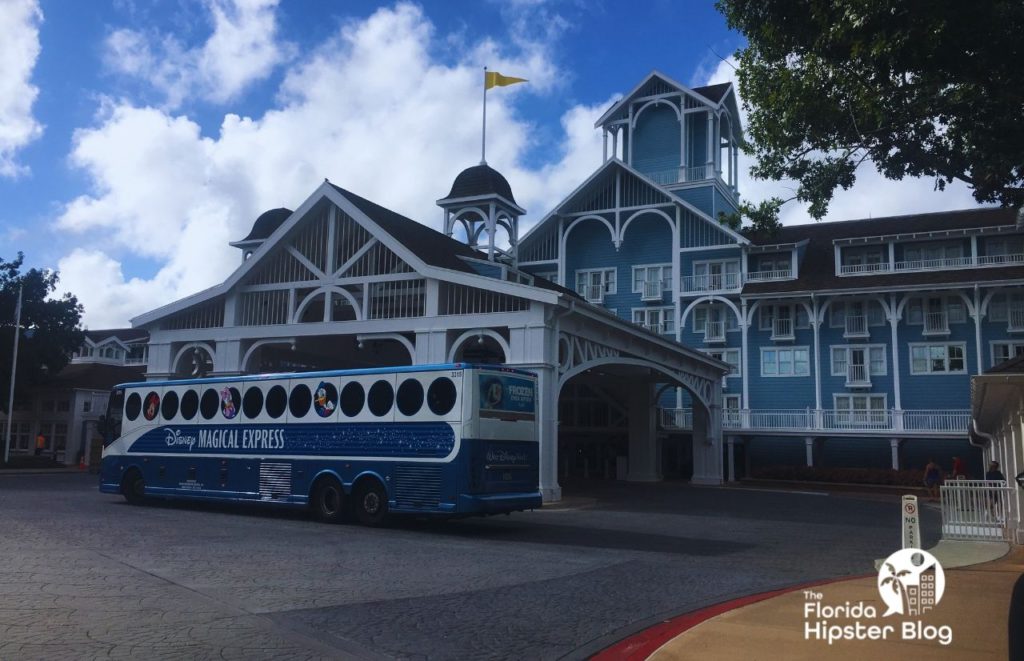 Disney buses are located outside the front gates of Epcot and can take about 15 to 20 minutes to get to Hollywood Studios depending on how many people will need to be accommodated on the bus.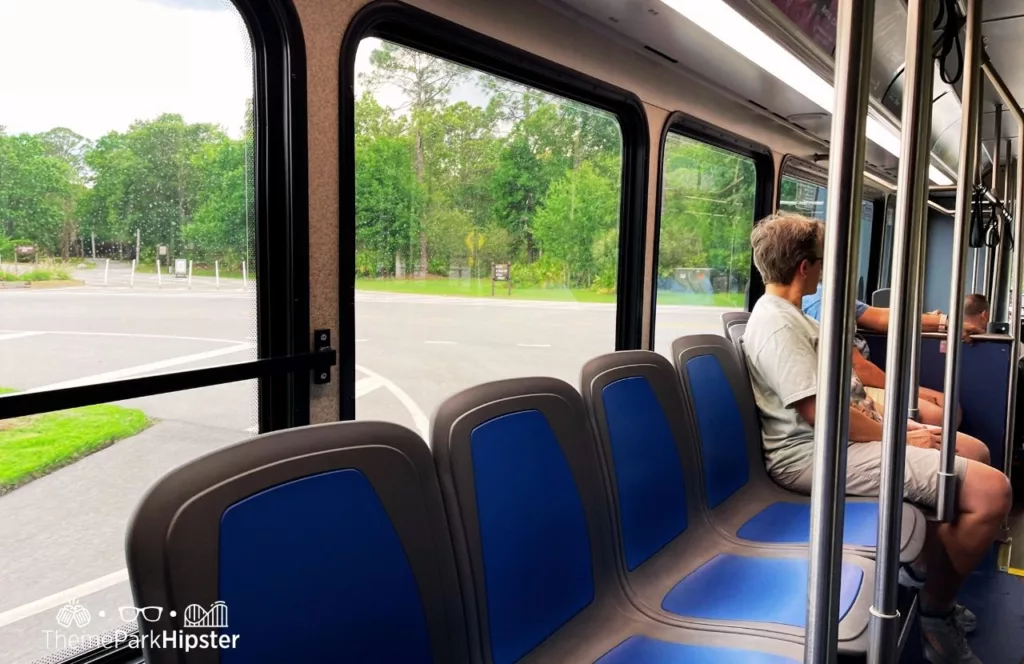 Hipster Power Tip: Although the actual ride time for the bus is low, it's the time you'll spend walking to the bus stop then waiting on the bus to come that eats up your time. You can check out the Disney world bus schedule here.
How to Use Ride Share at Disney World? (The Priciest Way)
Rideshare is a great option for families on the go. It's not the best way to save money, but it can get you to Hollywood Studios quickly if there's an available driver nearby.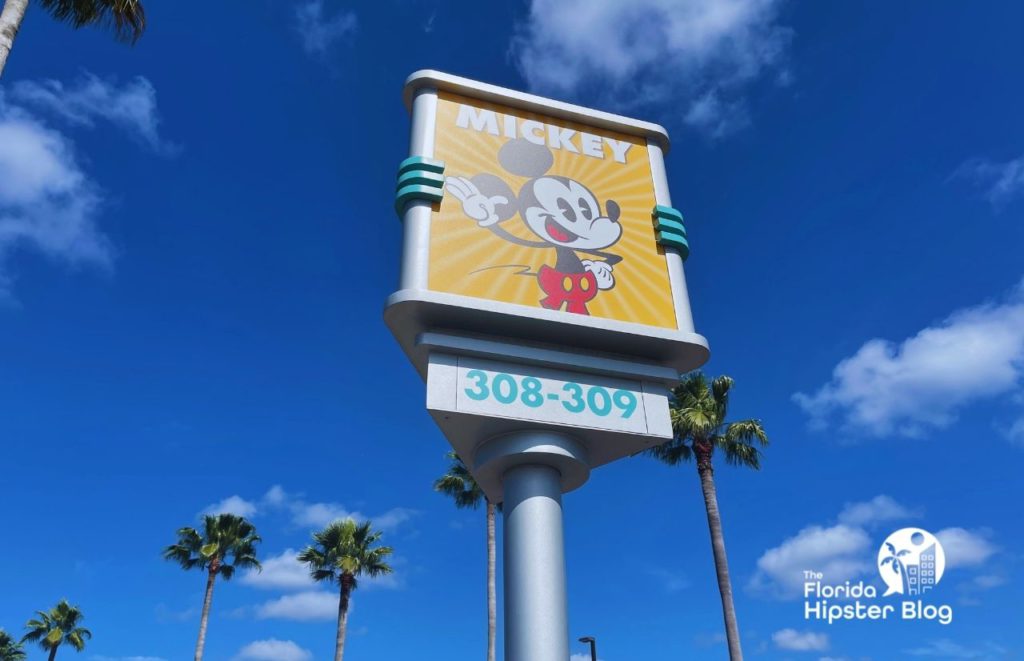 Disney World Minnie Vans 
The Disney World Minnie Vans are a great example of how a company can create a partnership with another company to offer a unique experience for their Guests.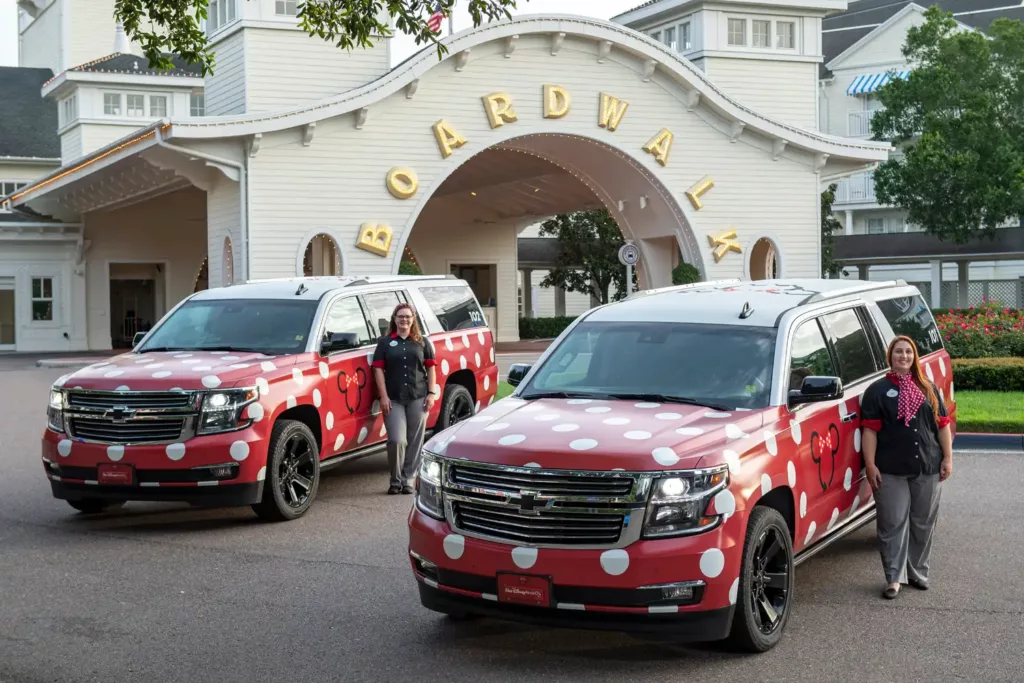 Minnie Vans are Disney's version of Lyft (since they have a literal partnership together). You'll treat them the same way you do with any other ride share programs.
Just be sure to have the Lyft app downloaded in your phone and choose your ride timeframe and the number of people in your party and that's it!
Recommended: 5 Best Disney Shirts for $5 (ONLY) at Five Below
Your Own Vehicle (The Simplest Way)
Let's not forget about using your own car to get from Epcot to Hollywood Studios. This is pretty straight forward.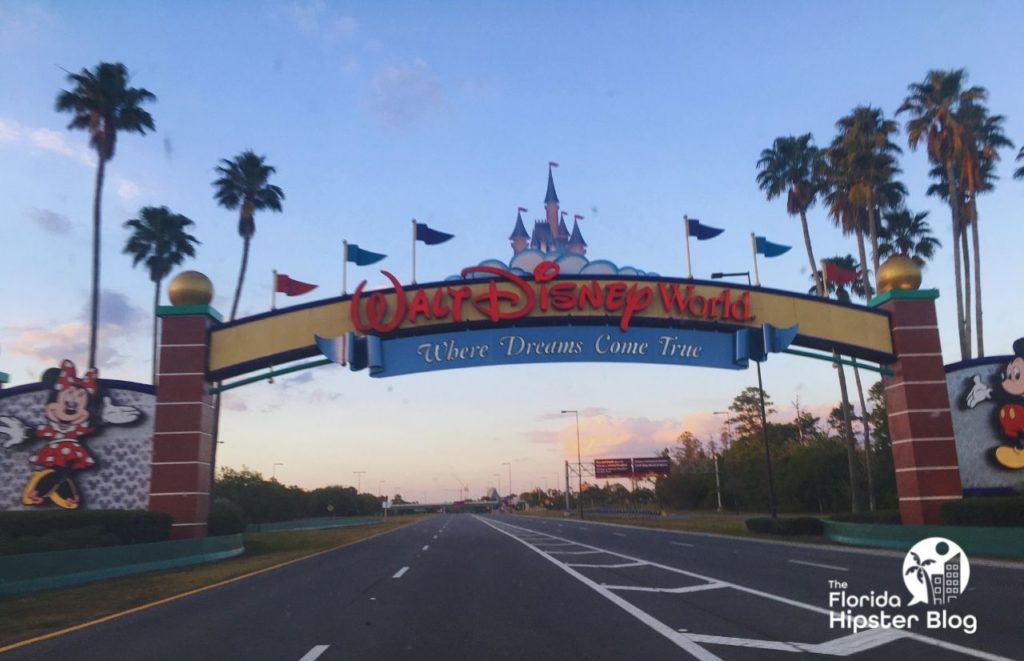 You can put Hollywood Studios location in your GPS or you can use the Disney World road signs to get to Hollywood Studios from Epcot.
RECOMMENDED: 39 Best Souvenirs From Florida You MUST BUY from Your Trip!
Can you take the monorail from Epcot to Hollywood Studios?
The Disney monorail does not run from Epcot to Hollywood Studios, so you'll have to use the other forms of free transportation that I mentioned in this article.
Get the full Disney Monorail Route here for Your Vacation!
What is the fastest way to get from Epcot to Hollywood Studios?
The fastest way to get from Epcot to Hollywood Studios is by walking.
I can make the argument that driving your car is faster, but you have to take into account the walk to your car.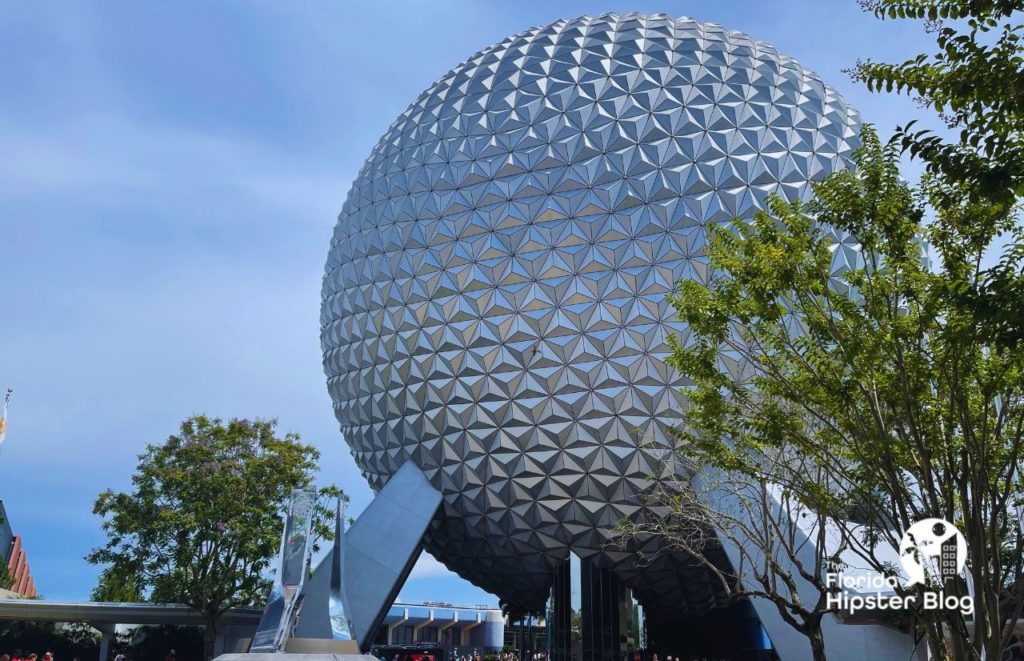 Plus, if you're in the American Pavilion then that's an automatic extra 30 minutes to your commute taking into consideration the walk to your car.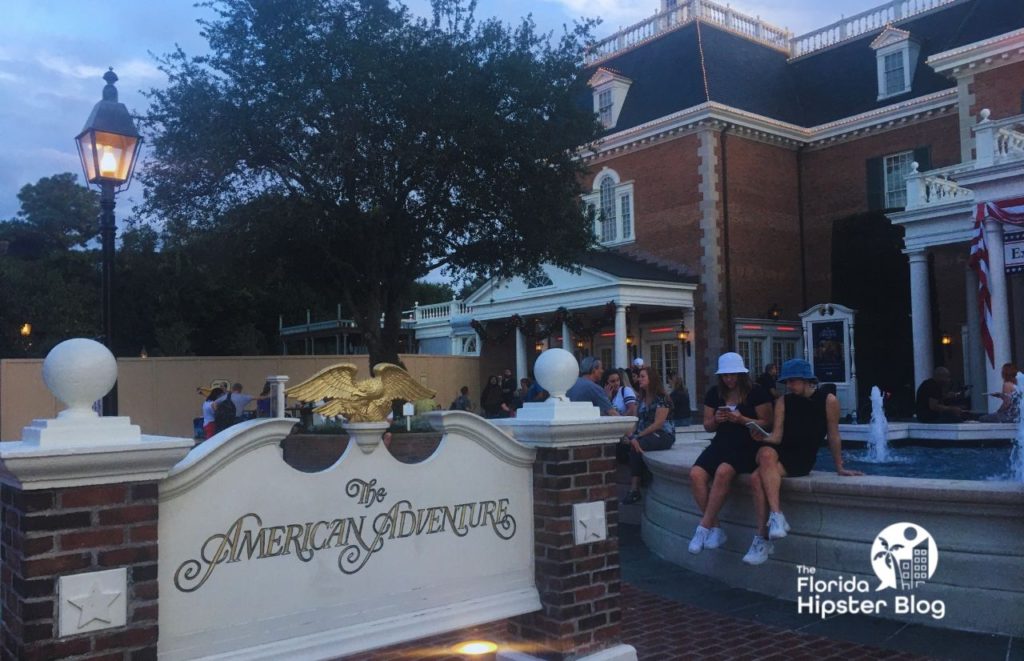 Like I mentioned earlier, the boat is the easiest way since you don't have to get off until you get to Hollywood Studios, but the most fun way is the Skyliner!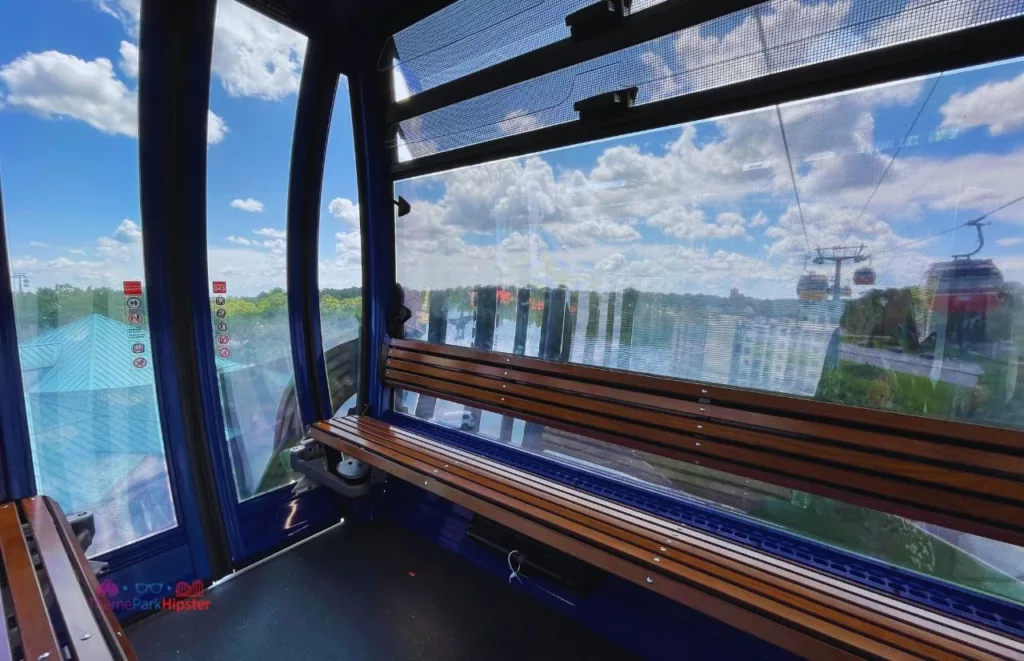 I truly hope this guide helps you to planning the best Walt Disney World vacation EVER!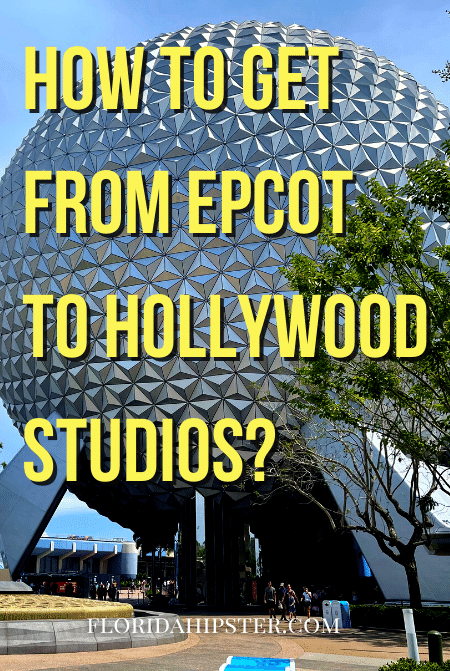 So, what's your favorite way to get from these two Disney Parks? Let us know in the comments section below.
Until next time, Happy Florida Travels!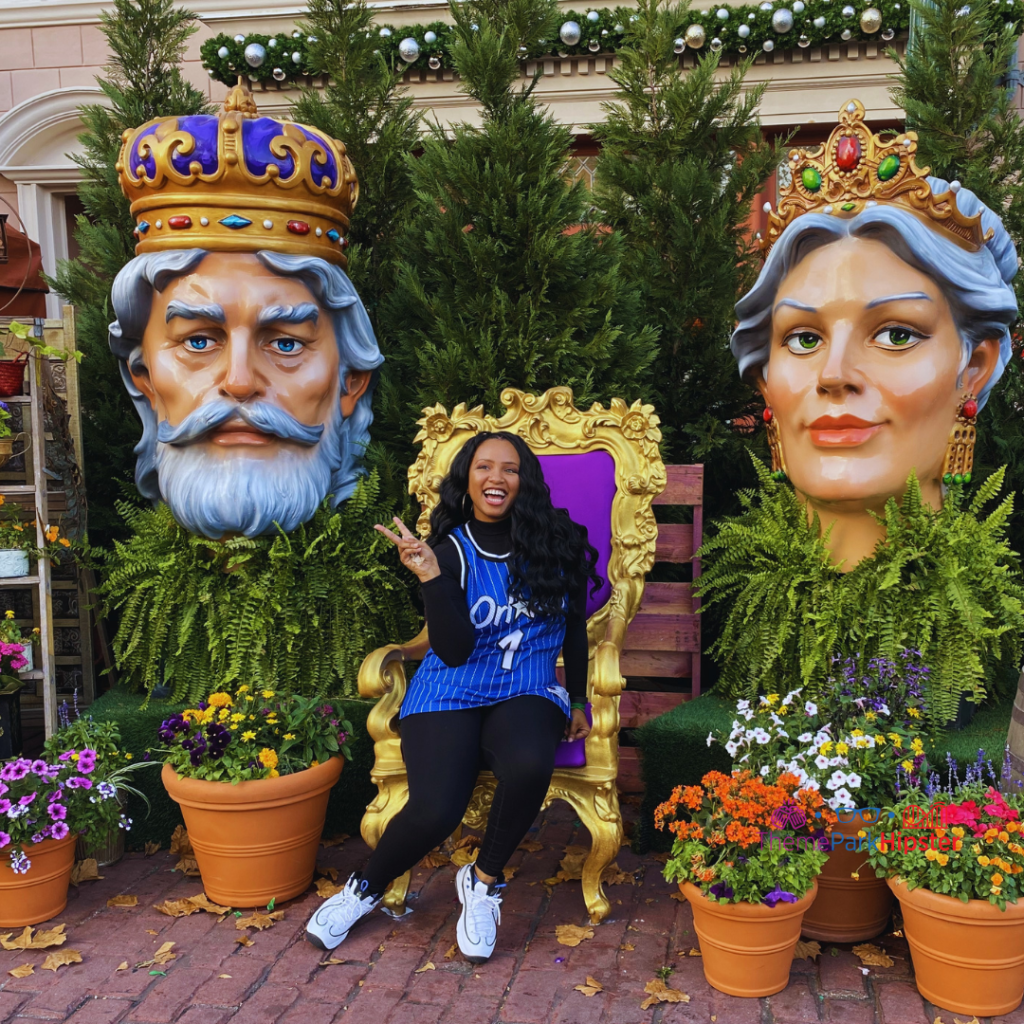 My name is NikkyJ. I'm a wife, a mother, a pharmacist turned theme park blogger, and a writer who loves exploring all the hidden gems of Florida!
I was born and raised in Leesburg, Florida which attributes to my passion about for this amazing state.
I want to show you how you can create your own memories while discovering the Sunshine State!
Connect with me on Instagram!
UP NEXT: 30 Best Snacks to Take to Disney World
(Original Article Date: October 6, 2021/Updated on August 20, 2023)