Knowing the best snacks to take to Disney World is essential for lasting all day at the parks.
Snacking can help you fight that craving of getting one more Mickey Bar and make your bank account much happier.
Because, let's be honest.
Disney isn't cheap and the more stuff they have added on post 2020 is making it harder for families on a budget to visit.
When it comes to choosing the food items to bring, you should be able to bring snacks that are healthy and allow you to be nourished throughout the day. I'm sure you know that the Disney parks offer some of the best snacks in the world, but they do come at a cost.
What should what should you do if you're on a budget?
Pack snacks!
A couple of granola bars, a bag of chips, and some fruit can go a long way. You can also buy some snacks at the park to keep in your budget under control, but we'll get to all of that later in this article.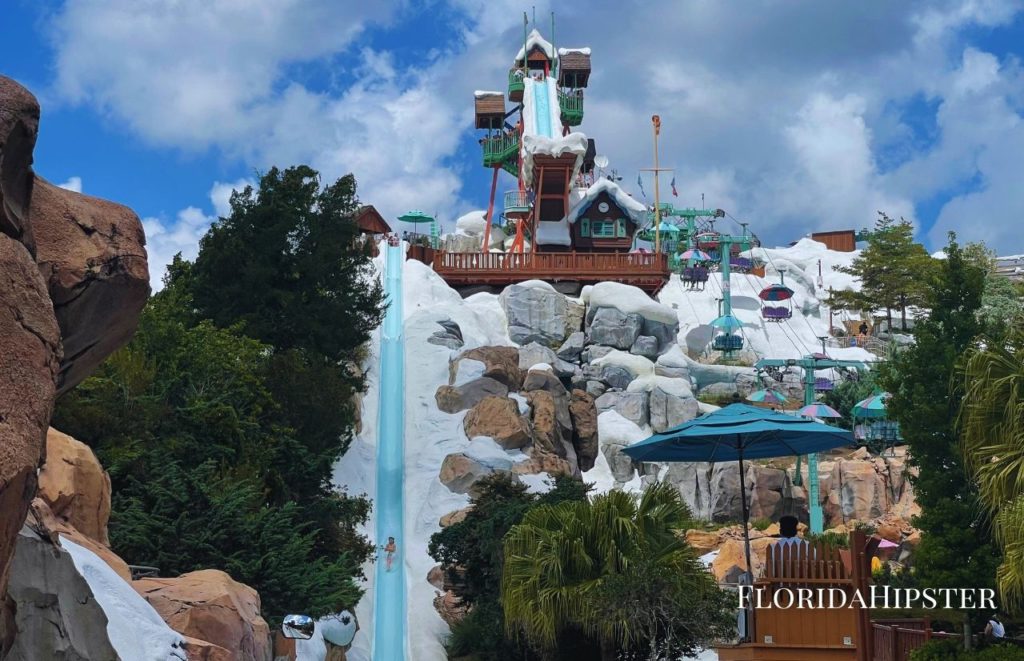 THIS POST MAY CONTAIN AFFILIATE LINKS. PLEASE READ MY DISCLOSURE FOR MORE INFO.  Which means if you click on certain links, I may receive a small commission at no additional charge to you.
Choosing the Best Backpack for Disney World
The first thing you want to do is get a backpack that is easy to carry.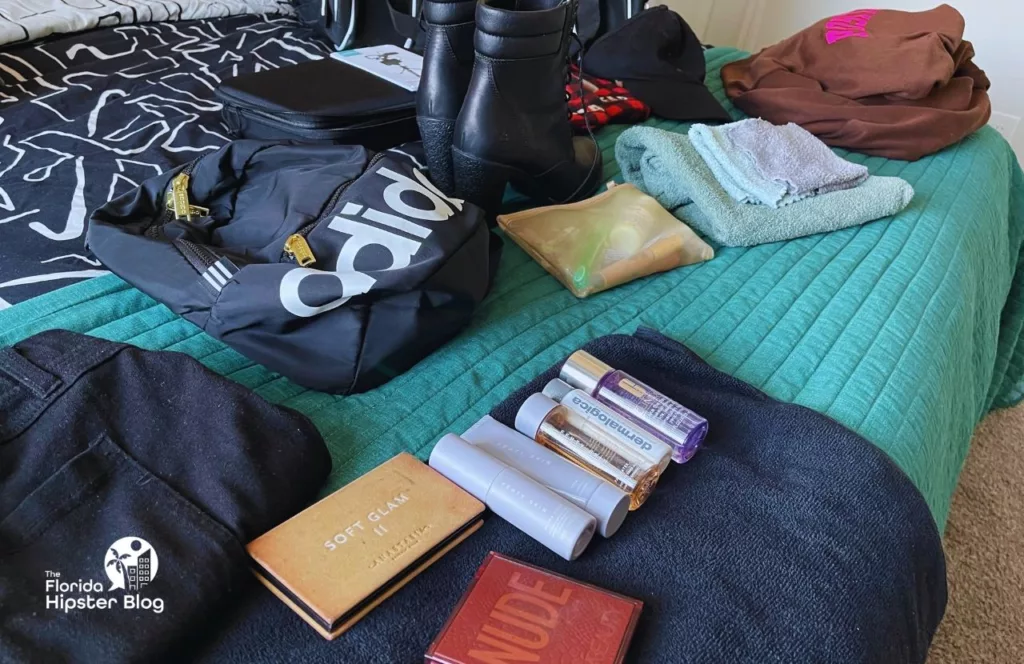 You will need to put your things in a place that is easily accessible. You may want to get a backpack that has a drink holder built in.
If you choose to go with the option of bringing a backpack, you will want to make sure that you have enough pockets in it to carry your snacks and that the bag has enough areas to keep your beverages and food nice and cold.
For a no obligation, FREE Disney Vacation Quote you can fill out the form with The Park Prodigy by Clicking HERE!
Can You Bring Snacks into Disney World?
Snacks, including beverages, are allowed to be brought into the Disney parks as long as they don't require warming.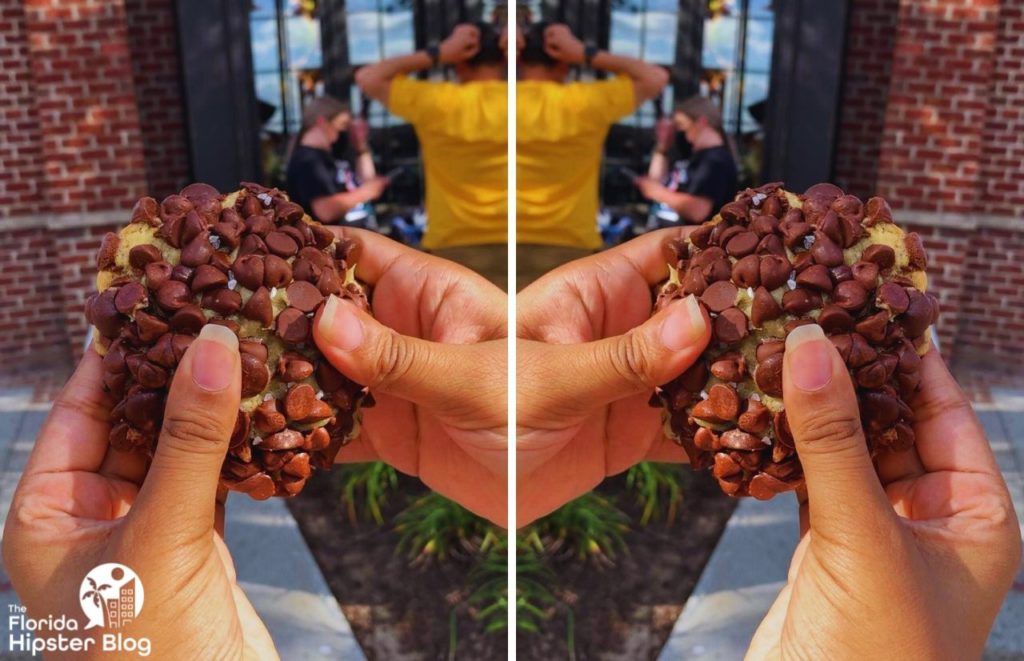 You are not allowed to bring coolers and glass containers at any of the theme parks.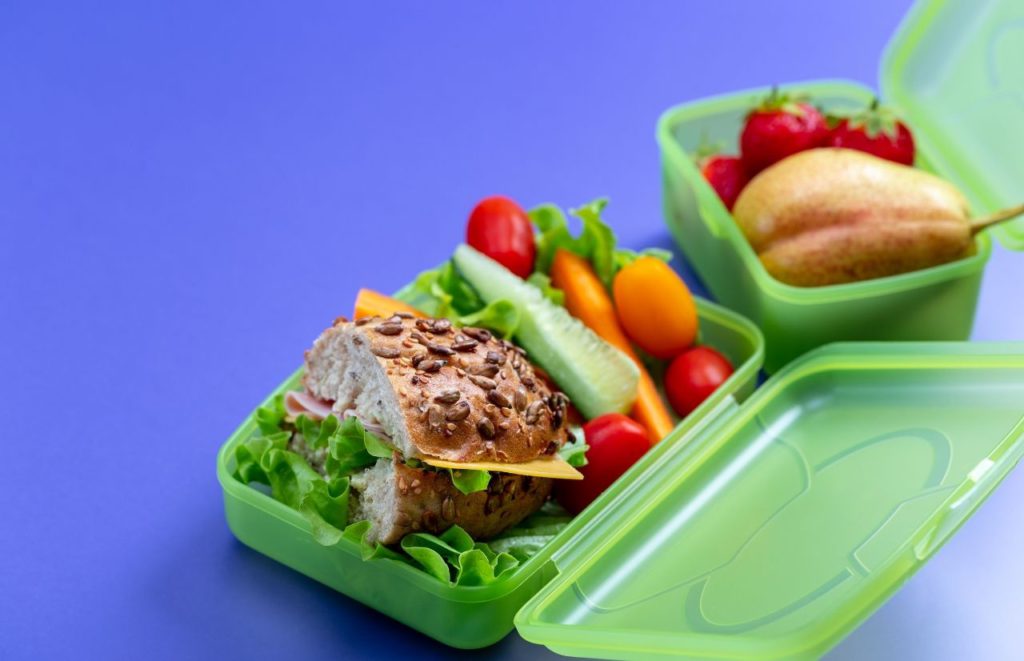 30 Best Snacks to Take to Disney World
Peanut Butter and Jelly Sandwich
Granola Bars/Protein Bars
Grapes
Fruit Roll-ups/Fruit Snacks
Lunch deli Sandwich
Apples
Cheez-its
Cookies
Chips
Pretzel
Apple slices
Mandarin Oranges
Watermelon slices (great at keeping you hydrated throughout the day)
Strawberries
Grapes (kick it up a notch and make them frozen)
Bananas
Applesauce
String Cheese
Rice Cake
Powerade
Coconut Water
Raisins
Water (add drink packets to kick your water up a notch)
Pop Tarts
Dried Fruit
Muffins
Nuts
Hummus Packs
Hipster Power Tip: Use delivery apps like Instacart to get groceries delivered to your hotel.
Know When to Buy Food at Disney (Planning Your Meals at Disney World)
My best advice to you is to plan out your meals before you get to Disney World if you want to stay within your vacation budget.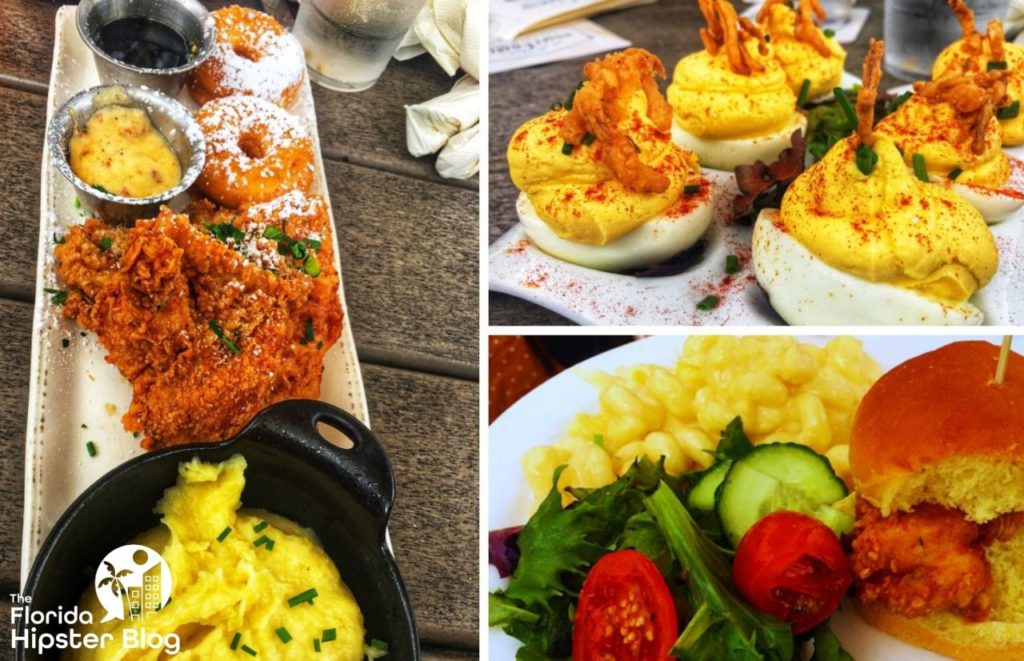 If you are going for a few days, plan for 2 meals a day plus snacks. However, if you are staying for a week or more, plan for 3 meals a day plus snacks.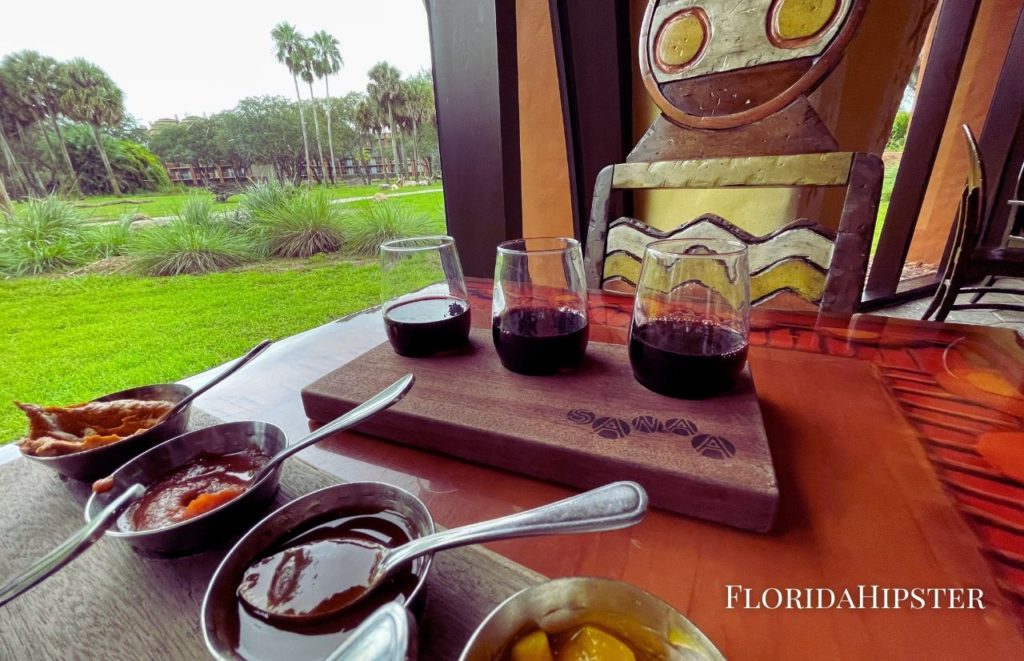 You can also plan on eating at one Disney table service restaurant and one quick service restaurant per day. You can then use your snacks to hold you over between meals.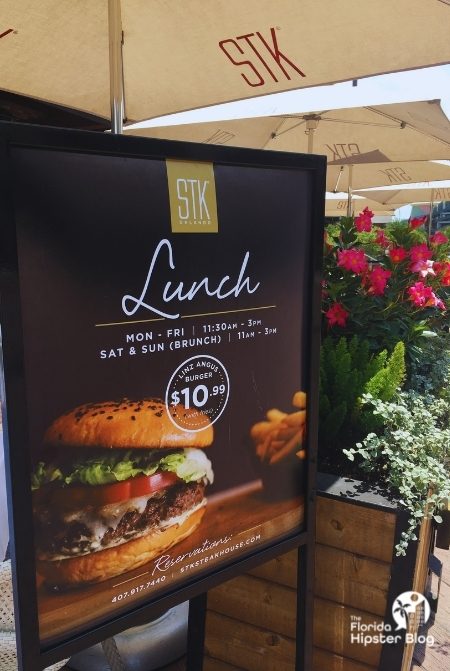 Disney World offers a variety of restaurants, from quick service to table service.
The quick service restaurants offer a variety of options for those in a hurry, and the table service restaurants offer a more relaxing experience since it is a full-service option.
Want DAILY Florida Travel Photos? Follow Florida Hipster on Instagram TODAY!
What if I get hungry between meals/snacks at Disney World?
If you find that you are getting hungry between meals and snacks, you have several options. You can get another snack from your treasure box.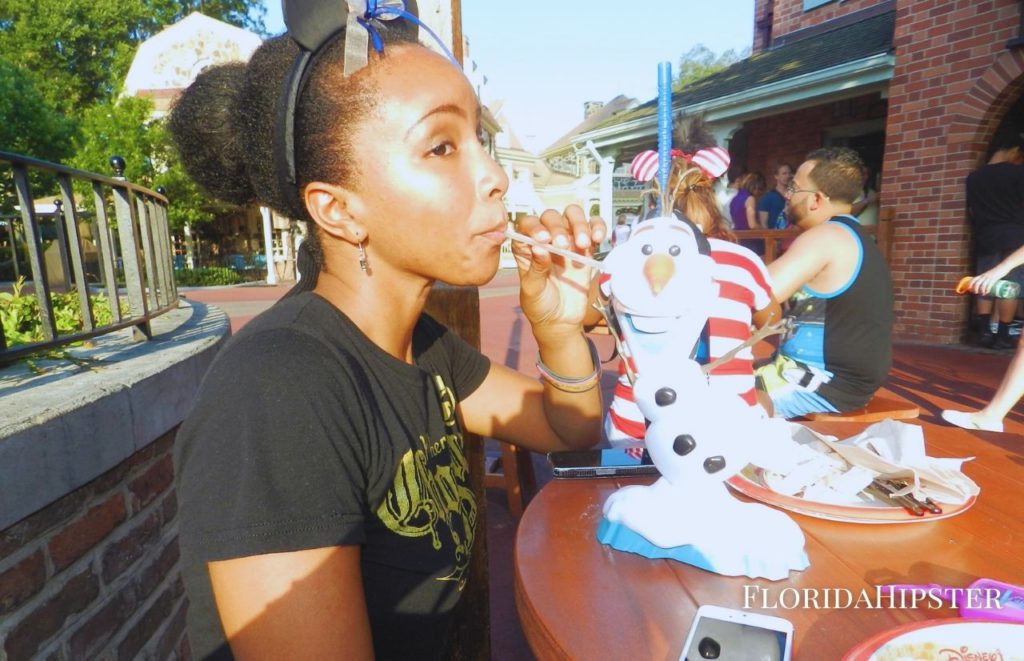 Keep in mind that the snacks you bring are meant to last you all day. If you're only able to make it until 10 a.m. on your first day, you might want to reconsider how much you're bringing with you while keeping your budget in mind.
You can find a quick service restaurant and order a snack.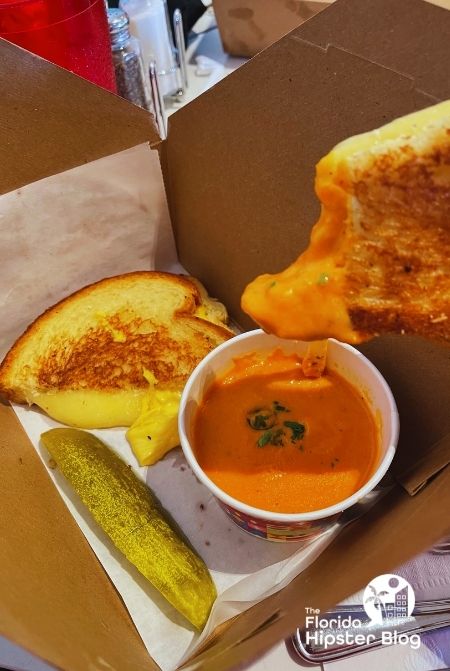 The quick service restaurants offer a variety of options that can help you stay in budget. Plan to spend about $5 to $9 per snack at Walt Disney World.
RECOMMENDED: How to Get From Epcot to Hollywood Studios (6 Easy Ways to Get to the Disney Parks)
How much should I budget for food at Disney World?
An average person spends $40 to $80 per person per day at Disney World on food. However, if you bring your own snacks to Disney World, it can help get your budget down to $25 per person per day.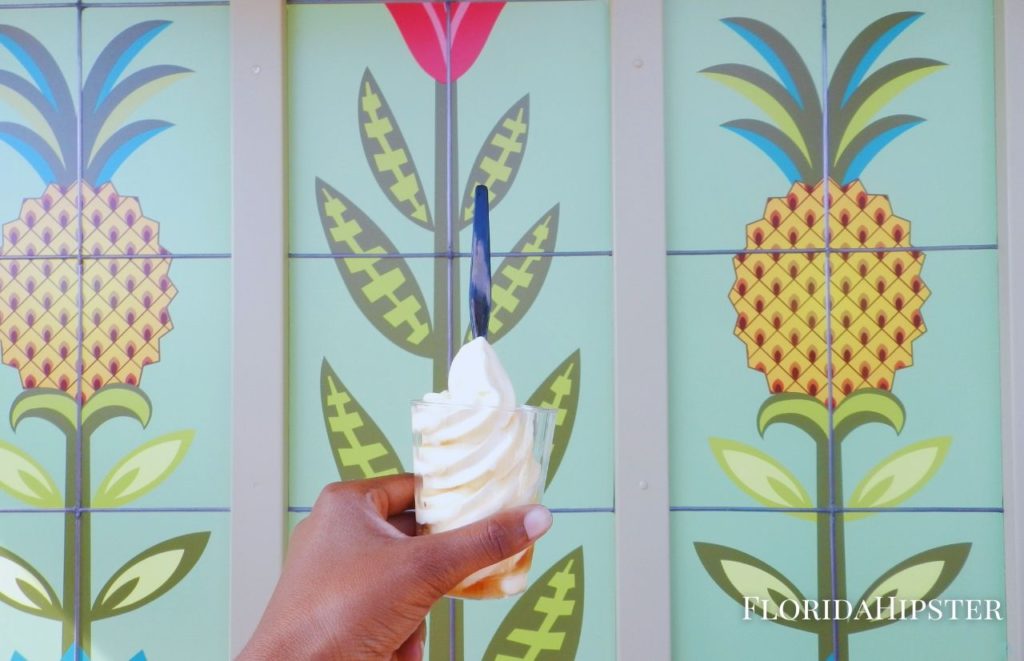 40 Best Snacks to Buy at Disney World
Mickey Mouse Ice Cream Bar
Cheeseburger Spring Rolls (Magic Kingdom)
Mickey Mouse Pretzel
Casey's Hot Dog (Magic Kingdom)
Popcorn
Pizza
Turkey Leg
Churros
Mickey Mouse Cookies
Bubble Waffles (Disney Springs)
Fruit and Nutella Waffle (Magic Kingdom)
Mickey Mouse Waffles
Caramel Popcorn (Epcot)
Corn Dog Nuggets (Magic Kingdom)
Funnel Cake
Loaded Buffalo Chips (Animal Kingdom)
Chicken and Waffle (Magic Kingdom)
Loaded Mac and Cheese (Animal Kingdom)
Brioche Ice-Cream Sandwich (Epcot)
Cheshire Cat Tail (Magic Kingdom)
Croissant Donut (Epcot)
Carrot Cake Cookie (Hollywood Studios)
Gaston's Ginormous Cinnamon Bun (Magic Kingdom)
Norwegian Schoolbread (Epcot)
Candy Apple
Macaron Ice Cream Sandwich (Epcot)
Special Donut at Everglazed (Disney Springs)
Chocolate Covered Pineapple (Magic Kingdom, Hollywood Studios, Disney Springs)
Mickey's Kitchen Sink Sundae (Magic Kingdom)
Chicken Fried Rice (Animal Kingdom)
Poutine (Epcot)
Croissant (Epcot)
ORDER NOW to secure your Walt Disney World theme park ticket! GET MY TICKETS.
How to Pack Your Snacks for Disney World
When packing snacks for Disney World, it is important to pack foods that are easy to eat and do not require utensils.
Trust me, you want to do this tip. It sucks having to keep stopping to eat and miss getting in line faster for an attraction.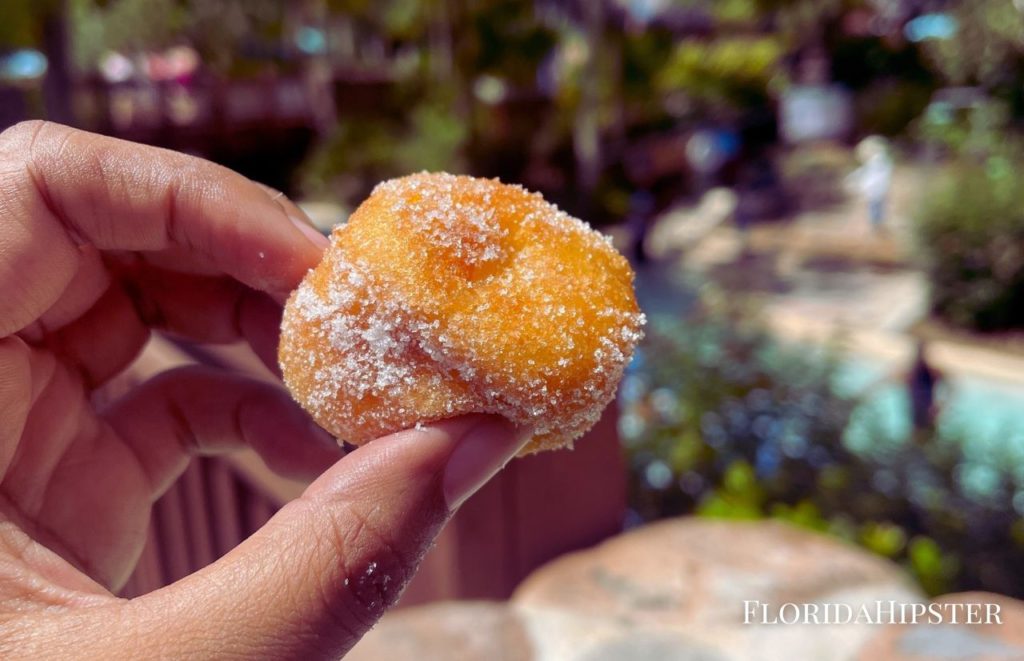 You'll also what to use items like Ziploc bags to store your food.
Using Ziploc bags helps you save space in your theme park bag and you can use them to protect you things from the rain and on water rides.
You'll want to keep your snacks in a bag that you can easily carry and that has plenty of pockets and space to store all your snacks.
My favorite bags are the ZOMAKE Ultra Lightweight Packable Backpacks.
I love the ZOMAKE Ultra Lightweight Packable Backpacks because they are lightweight and they offer plenty of little nooks-and-crannies for you to store your food.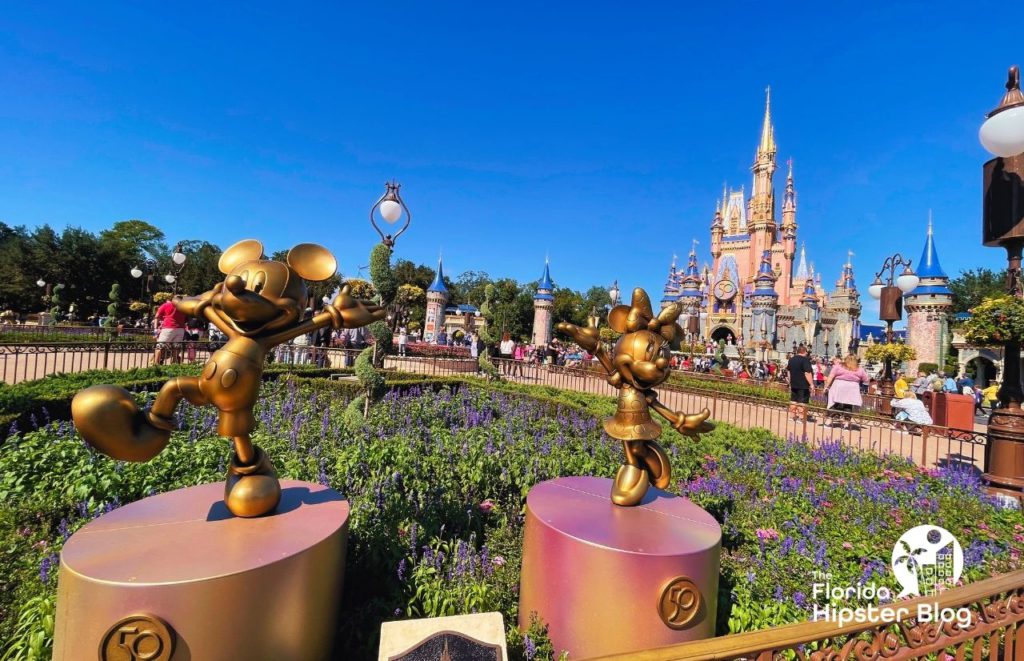 It's also good because it has an area to keep your snacks cool from the unforgiving Florida sun and they're compressible!
RECOMMENDED: (VIDEO) Holiday Inn Disney Springs: The Most Exciting Place to Stay in Orlando
Pros and Cons of Bringing Your Own Snacks to Disney World
Now that you know why you should bring your own snacks to Disney, let's go through the pros and cons to bringing your own food. Let's talk about the pros first.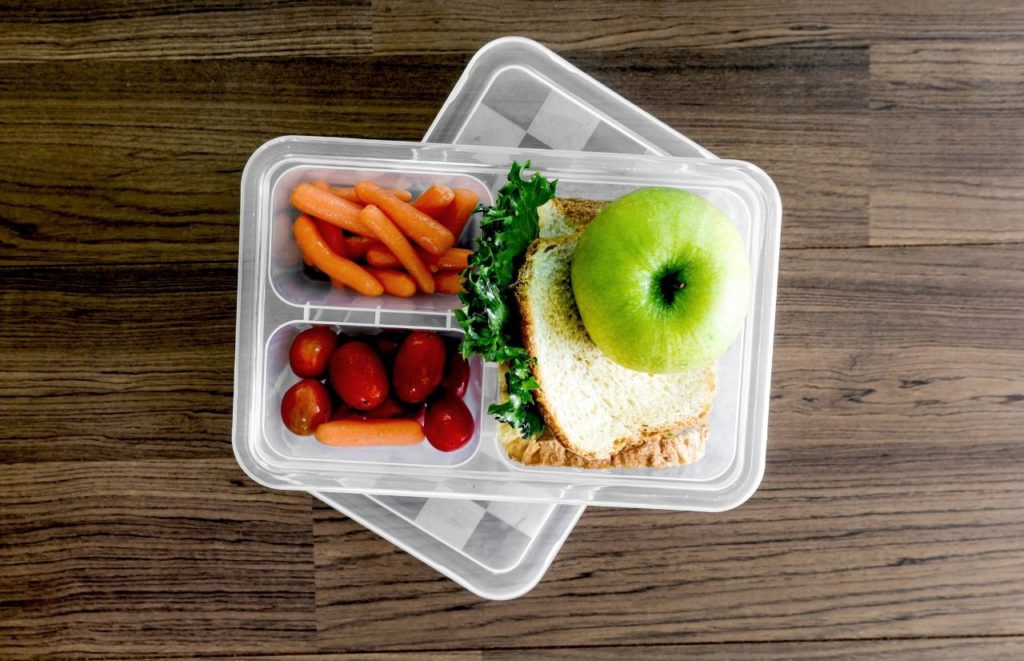 Pros of Bringing Snacks to Disney World
There are a lot of benefits to bringing your own snacks to Disney World. Let's go through a few:
Saves you money
It's convenient
Healthier for you
You can focus more on getting to the rides and attractions faster (my favorite reason to brings snacks to Disney World)
Cons of Bringing Snacks to Disney World
Get over 30% off on your Orlando CityPass here!
5 Easy Tips for Packing Your Disney Snacks
Put your snacks in small bags/containers
Use a thermo to keep water cool
Get bigger packs of the items and split them our over the days you'll be at Disney
Use a small ice pack to keep items cool
Pack your snacks the night before
Other Things to Pack for Disney World
Sunglasses
Water Bottle
Deodorant
Hat
Extra shirt (in case yours gets wet from water ride or sweaty from Florida heat)
Lip Gloss
Sanitary/Toiletry items for women
Autograph book
Motion Sickness Meds
Hand Sanitizer
Want more Florida Travel tips? Check out the best planning videos for your vacation on YouTube TODAY!
My Final Thoughts on the Best Snacks to Take to Disney World …
You are now ready to conquer your Disney trip with some of the best snacks you should bring.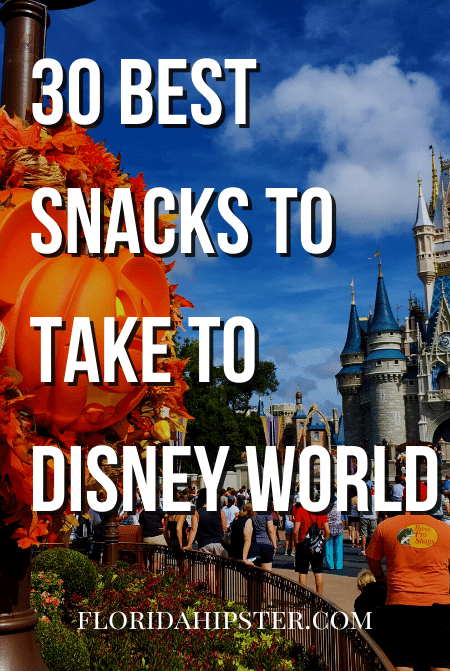 What's your favorite snack to bring to Walt Disney World? Let us know in the comments section below.
Happy Travels from The Florida Hipster Team!
(Original Article Date: September 2, 2021/Updated on July 6, 2023)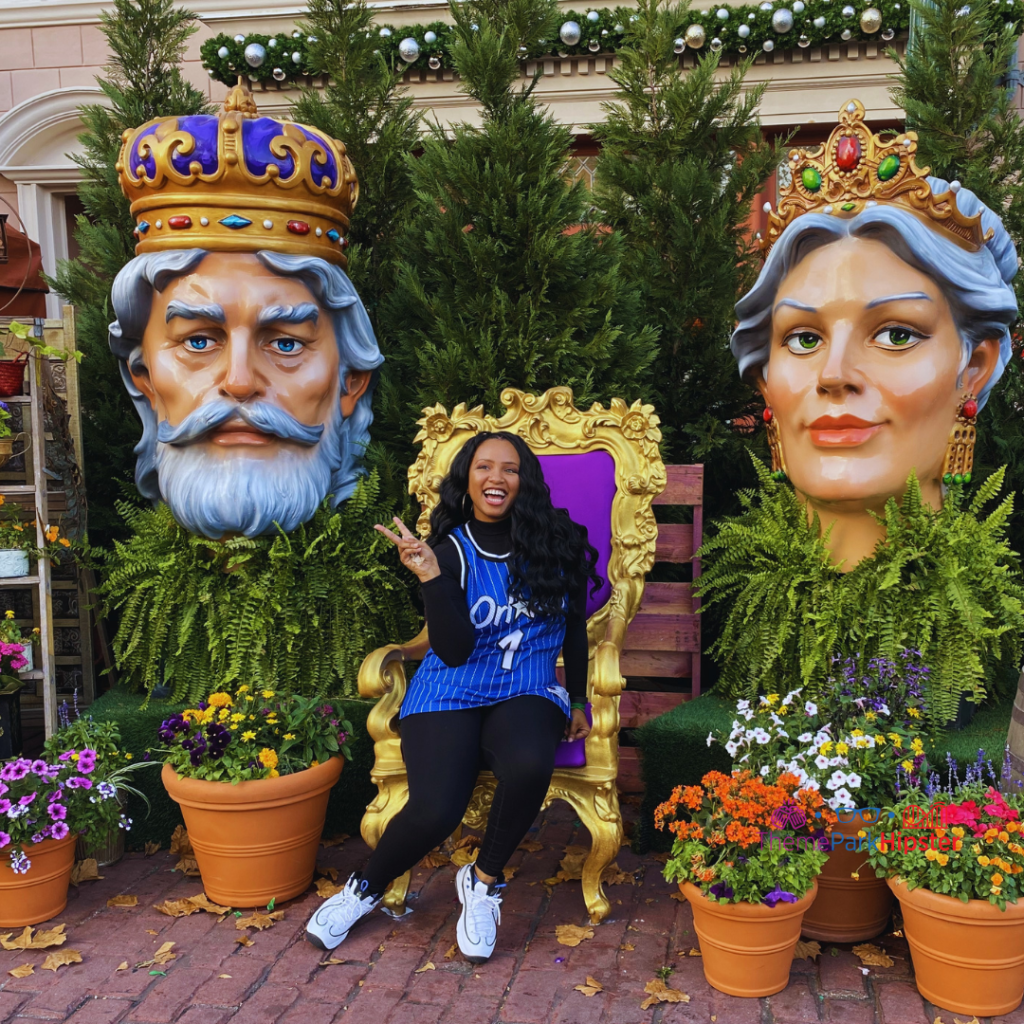 About the Author
My name is NikkyJ. I'm a wife, a mother, a pharmacist turned theme park blogger, USA Today 10Best Contributor, and a writer who loves exploring all the hidden gems of Florida!
I was born and raised in Leesburg, Florida which attributes to my passion about for this amazing state.
I want to show you how you can create your own memories while discovering the Sunshine State!
Connect with me on Instagram!