Nothing quite tops off the perfect day in the Orlando sun like an ice-cold ice cream cone in the late afternoon. It's an ideal way to end a day at the beach, a picnic in the park, or a weekend at the amusement park.
Something about the ambiance of an ice cream parlor just fills us with joy and makes us feel like a kid again.
Orlando is home to tons of ice cream shops, each with its own unique characteristics and charm that make it special. I've rounded up my top ten favorite ice cream spots in Orlando to grab an afternoon scoop. Which one is your favorite?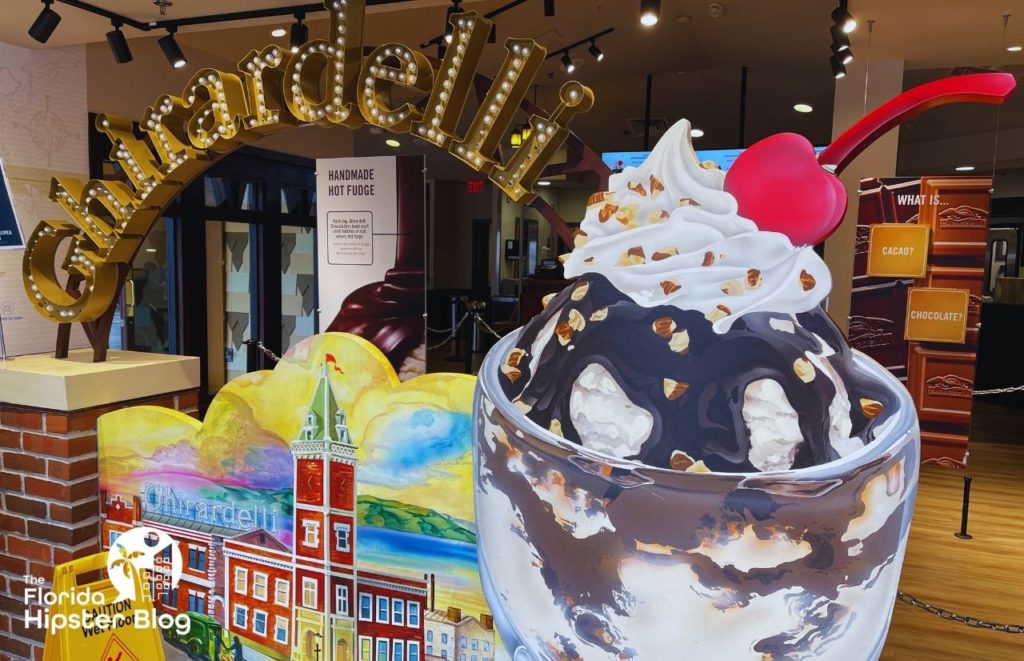 THIS POST MAY CONTAIN AFFILIATE LINKS. PLEASE READ MY DISCLOSURE FOR MORE INFO.  Which means if you click on certain links, I may receive a small commission at no additional charge to you.
1. Kelly's Homemade Ice Cream
Kelly's Homemade Ice Cream is a true family-owned and operated ice cream shop run by Kelly and her husband, Scott. What was originally just a part-time job Kelly had to help put herself through nursing school has since become her passion.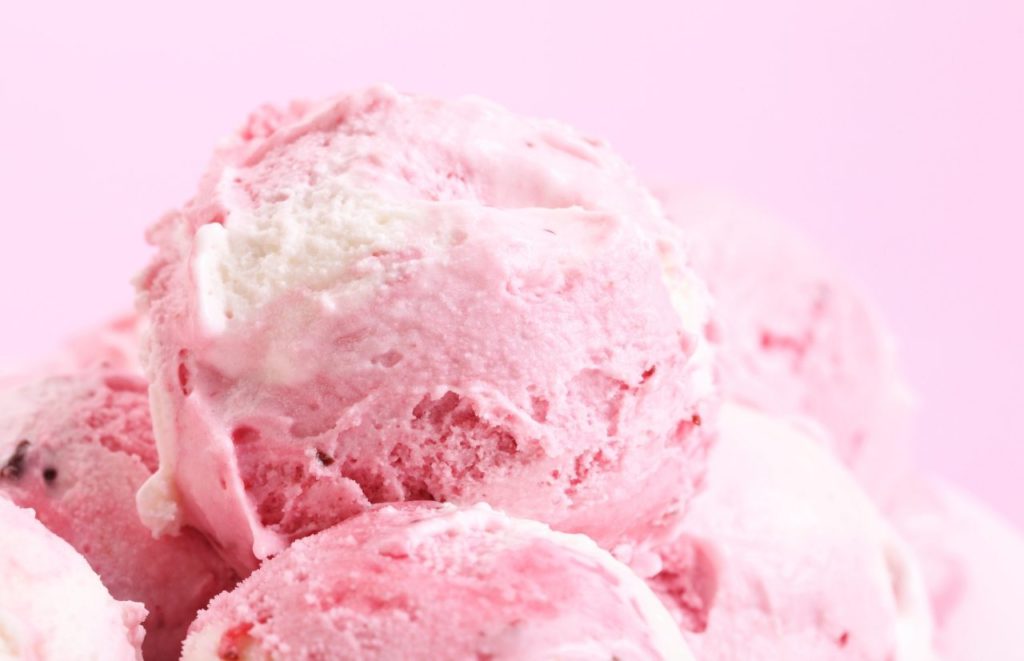 What Makes Kelly's Homemade Ice Cream So Special?
They've gone from a stand at the farmer's market to six different locations throughout Orlando and the surrounding areas.
Each of their locations carries their Kelly's Originals plus rotating monthly featured options. This month, one of their specials is Alligator Tracks, which is an orange zest ice cream with dark chocolate and toasted almonds.
You will be able to taste the love put into their ice cream no matter which flavor you go with.
Address: 3114 Corrine Drive Orlando, Fl 32803; 1817 S Ferncreek Ave Orlando, Fl 32806; 119 N Central Ave #1007 Oviedo, Fl 32765
2. Twistee Treat
You will definitely know when you have arrived at your destination when visiting one of the Twistee Treat locations because of the giant ice cream-shaped building that these fun ice cream shops are housed in.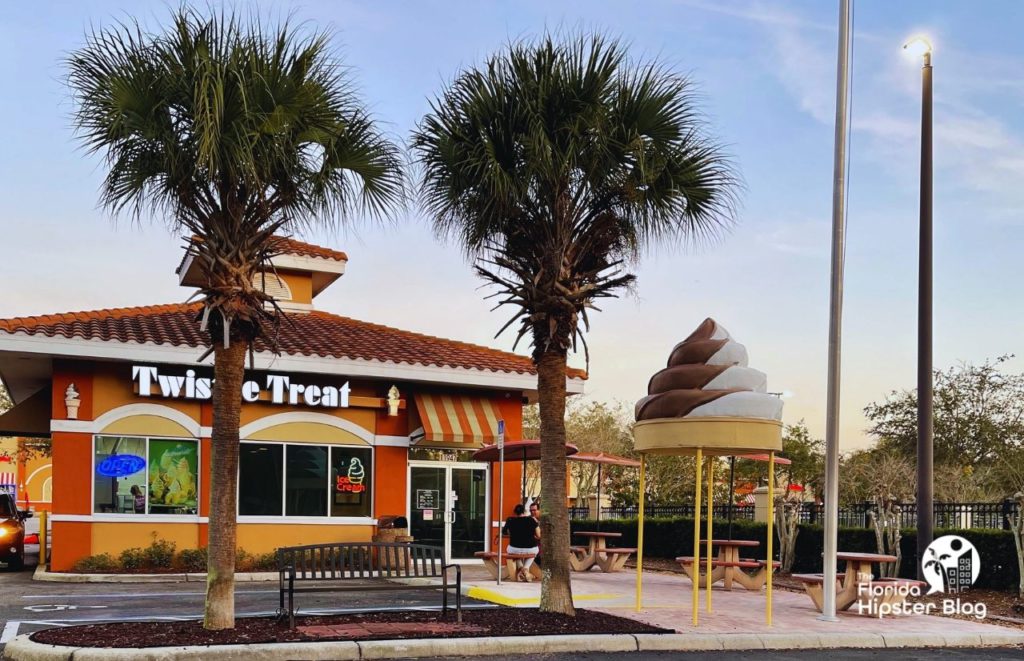 What Makes Twistee Treat So Special?
With a philosophy of "handing out smiles," they do their best to make your experience not only delicious but fun for the whole family!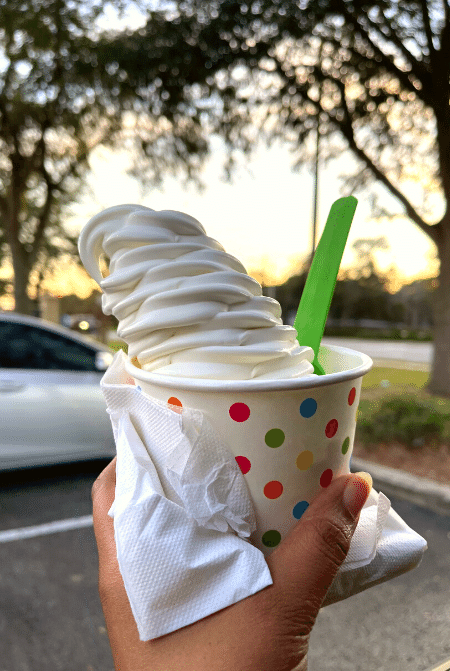 On top of their delightful homemade ice cream, they offer many other delicious frozen treats. They have cones, cups, shakes, malts, sundaes, slushies – the list goes on and on. Some of their top sellers include the classic banana split and their brownie boat.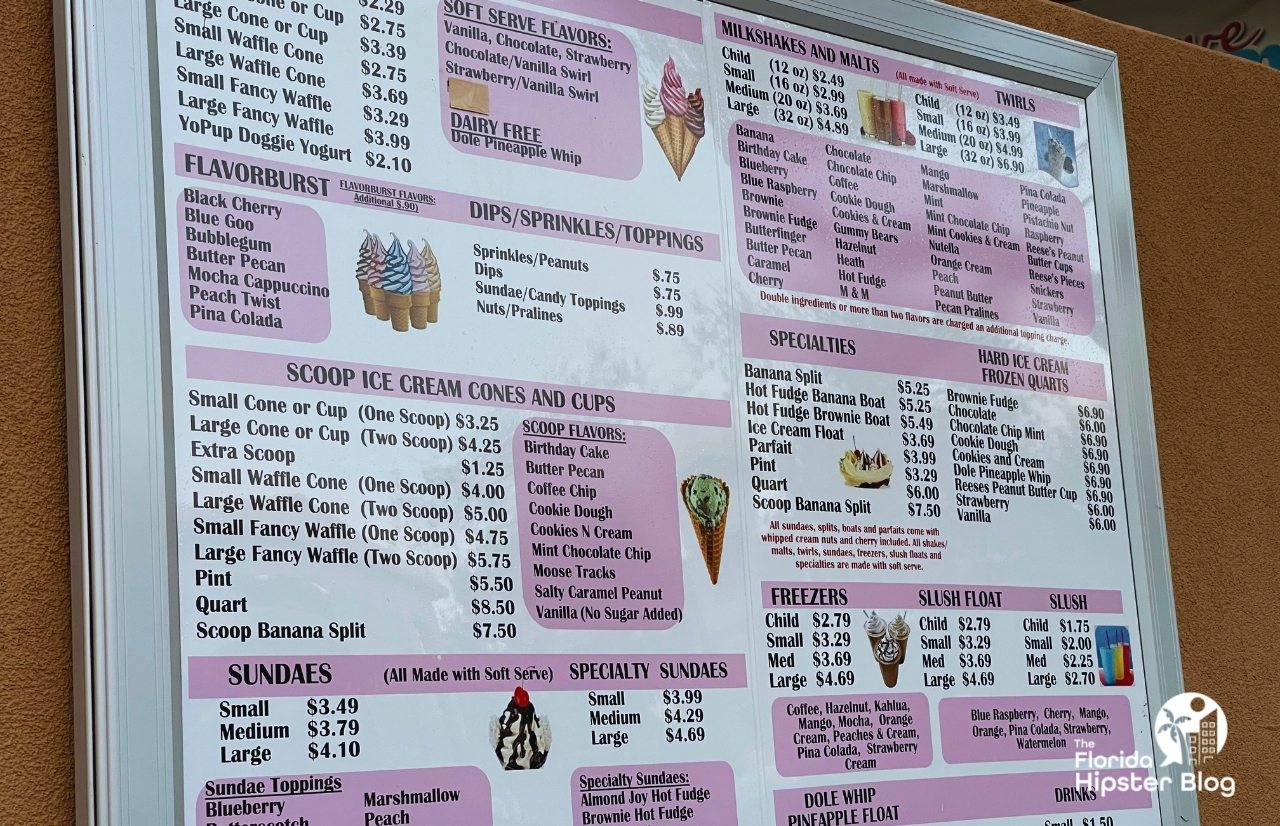 You can even get your own version of the Walt Disney World famous Dole Whip treat here too!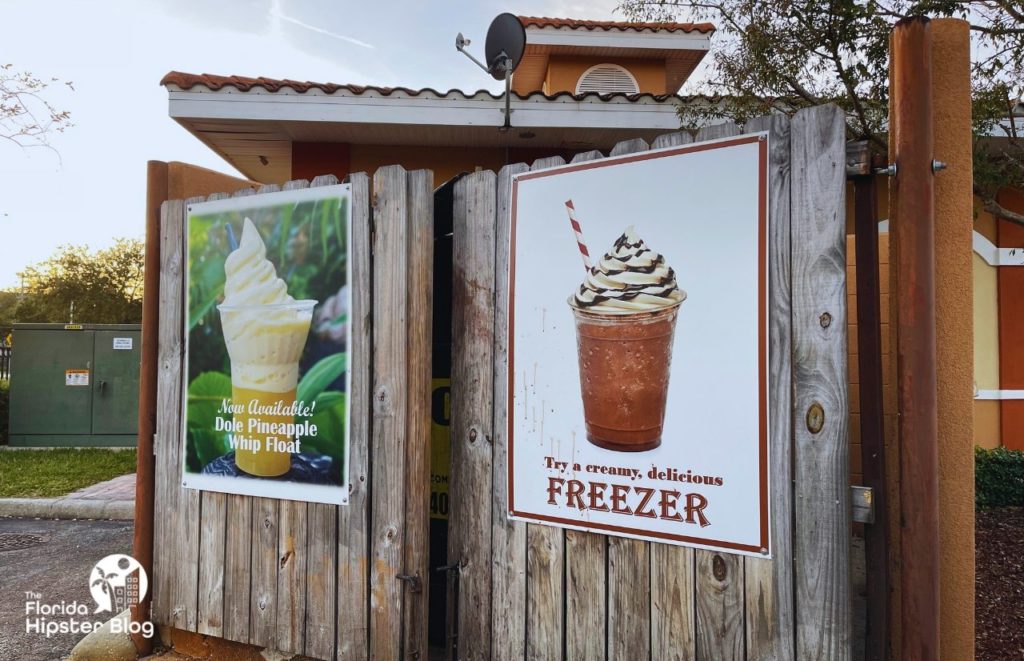 Address: 11947 S Apopka Vineland Rd. Orlando, Florida 32836 (Twistee Treat of Lake Buena Vista is my favorite location in Orlando)
Get over 30% off on your Orlando CityPass here!
3. Mr. Cool Ice Cream & Boba Tea
If you're looking for more of an experience than just a simple ice cream scoop, head on down to Mr. Cool Ice Cream & Boba Tea.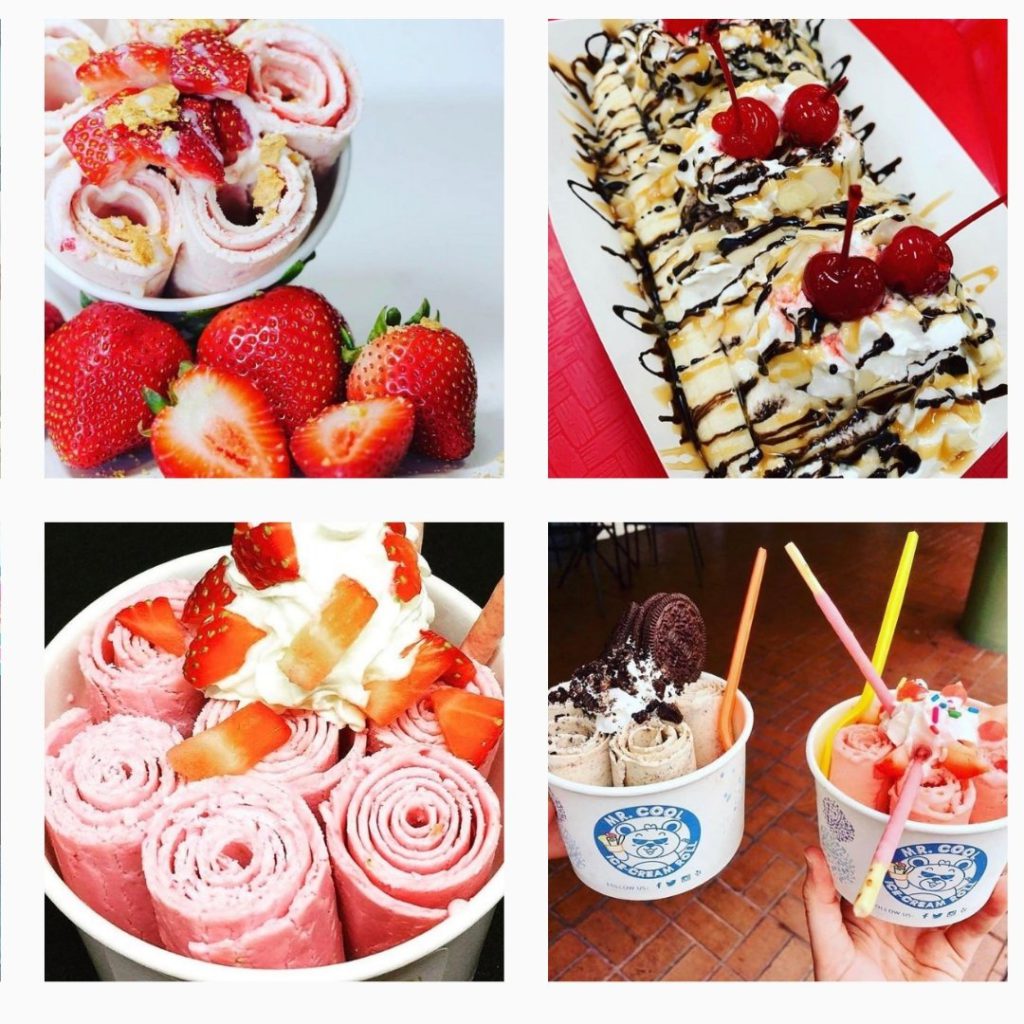 What Makes Mr. Cool Ice Cream & Boba Tea So Special?
Here, they don't just sell ice cream. They sell "ice manias," which are ice cream rolls that you can watch the employees make on the spot, just how you like it.
You can choose from one of their special combos or build your own with your choice of base and mix-ins.
On top of their one-of-a-kind ice cream rolls, they have smoothies, milkshakes, and Boba tea, with the same style of choosing a base and mixing in some delicious pieces to up the game.
Here, anything goes, so you can create the perfect dessert or ice cream snack of your dreams.
Address: 6550 International Drive Suite #104 Orlando, FL 32819
4. Allen's Creamery & CoffeeHouse
With their family-owned and operated ice cream shop, the Allen's have made it their mission to bring that hometown feel and atmosphere to the Windermere area.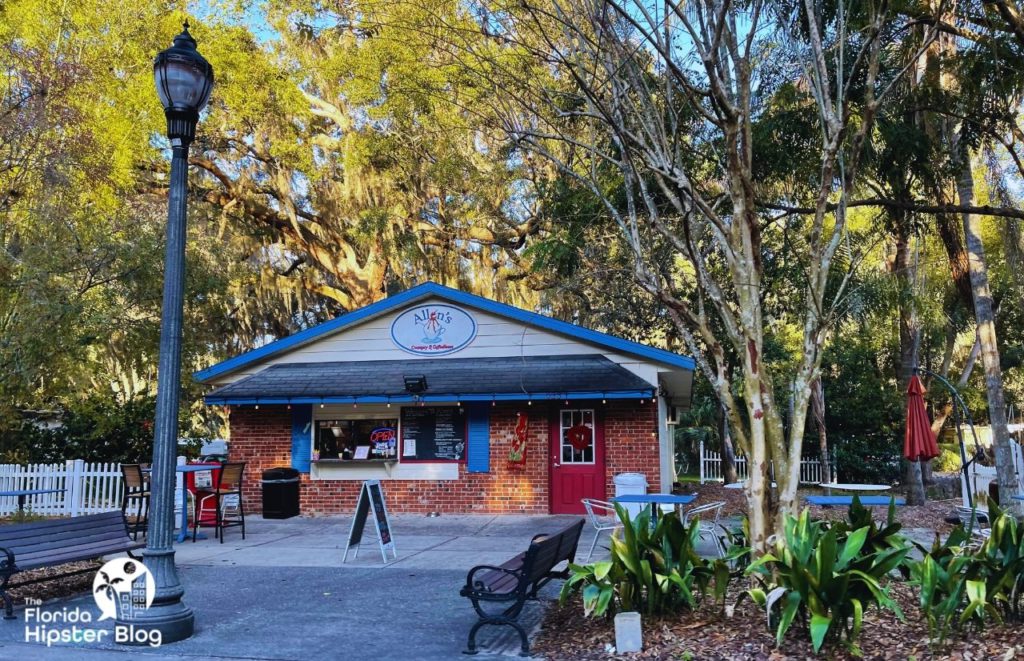 Whether you need an afternoon pick me up or a sweet treat after dinner, Allen's Creamery and CoffeeHouse has you covered. They have a huge variety of coffee drinks, served warm or iced for those warm Central Florida days.
What Makes Allen's Creamery & CoffeeHouse So Special?
As for their nitrogen ice cream, they offer eight basic flavors but with a never-ending list of add-ins to make it your own. Options like fruits, nuts, cookies, spices, and sauces, there are a million different ways you can have your ice cream here.
Address: 523 Main St. Windermere, Fl. 34786
ORDER NOW to secure your Universal Studios theme park ticket! GET MY TICKETS.
5. Beaches & Cream Soda Shop
Located inside Disney's Beach Club Resort at EPCOT Resort Area, this retro shop with have you feeling nostalgic for the good old days. The old-fashioned soda fountain, vintage decorations, and bumping jukebox will transport you back in time.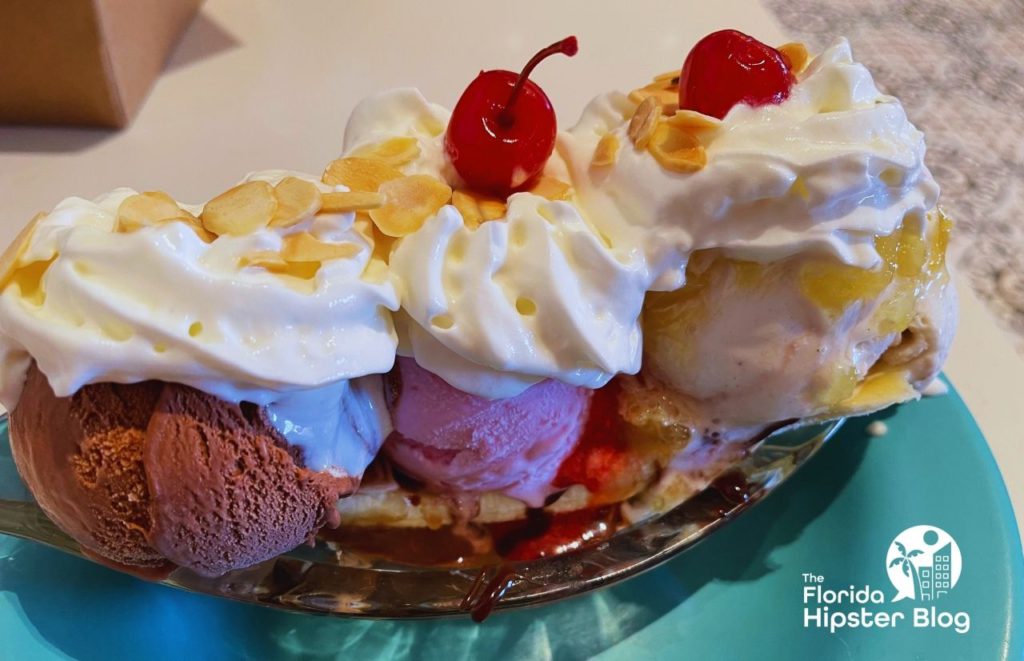 What Makes Beaches & Cream Soda Shop So Special?
Beaches & Cream Soda Shop offers much more than just ice cream. They have a full lunch and dinner menu with favorites including their burger, grilled cheese, onions rings, and chili-cheese tots.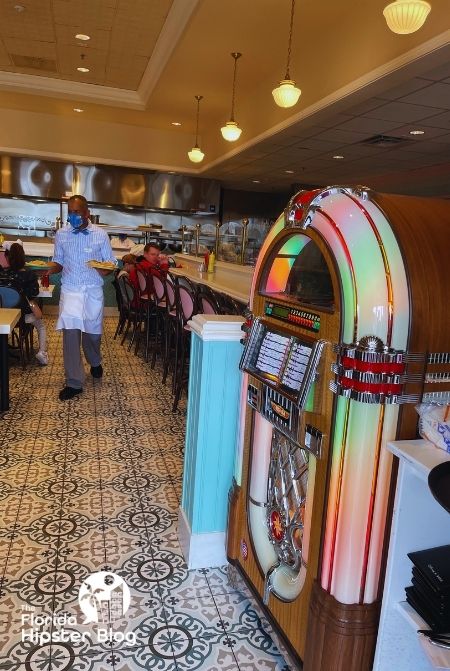 Their ice cream menu takes things to the next level, with wild, over-the-top concoctions. You can even order an entire "kitchen sink" filled to the brim with eight scoops of ice cream and every possible topping in the shop!
Address: 1800 EPCOT Resorts Blvd. Orlando, Florida 32830
ORDER NOW to secure your Walt Disney World theme park ticket! GET MY TICKETS.
6. Smallcakes Cupcakery & Creamery
A cupcake and a scoop of ice cream is the perfect pairing, and at Smallcakes Cupcakery and Creamery, you can get both in one stop!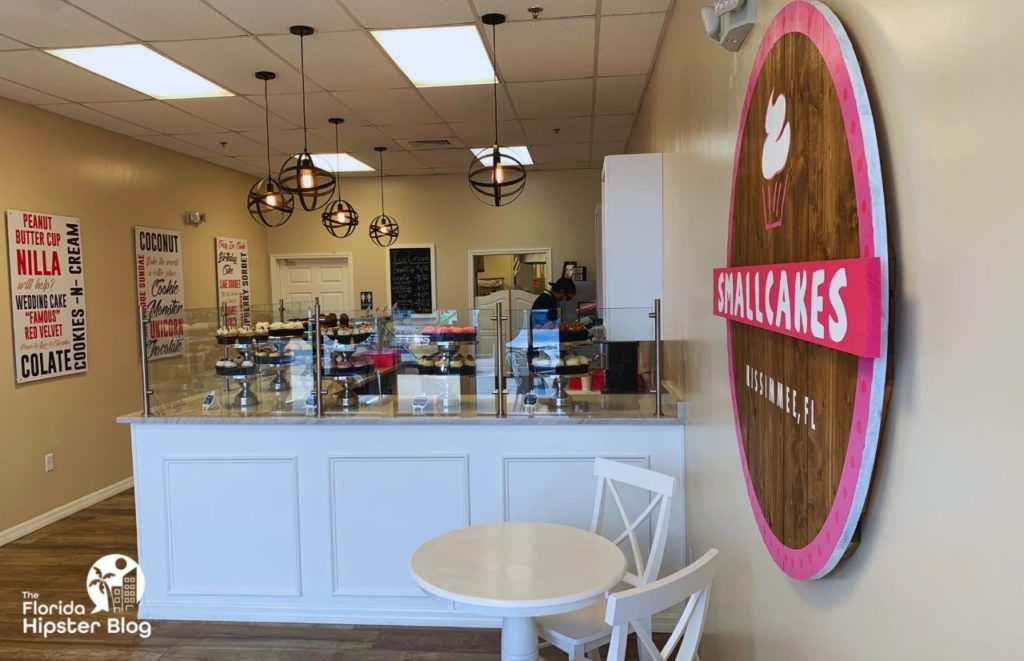 With a rotating selection of flavors, there will always be something new to try here.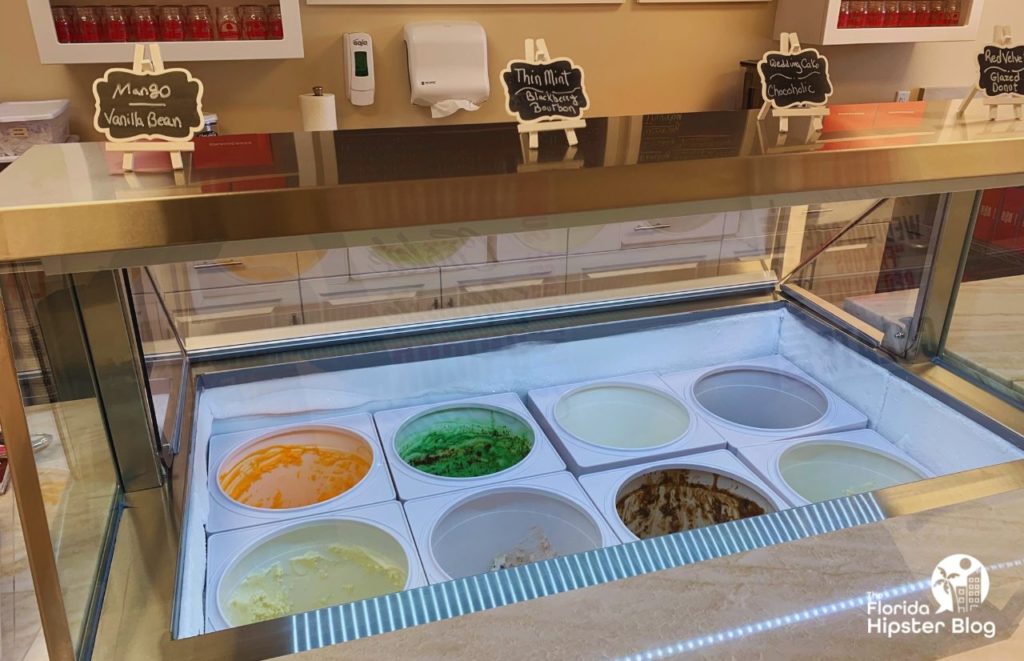 What Makes Smallcakes Cupcakery & Creamery So Special?
Visitors are continuously delighted by their sweet treats of extra-creamy ice cream and rich, moist cupcakes. Plus, the staff is always so kind and ready to answer any of your questions to help lead you to the best sweet treat on your visit.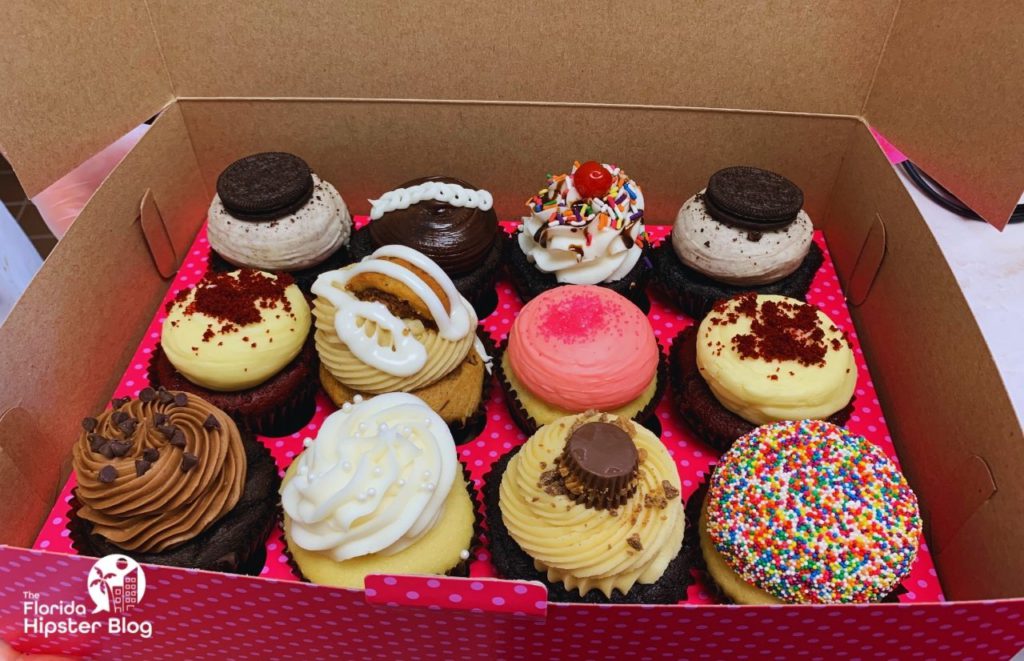 Address: 3251 Rolling Oaks Blvd, Kissimmee, FL 34747 (The Kissimmee location is my favorite)
7. The Greenery Creamery
The Greenery Creamery focuses on local, natural, premium organic ingredients and creates a totally unique artisanal experience at their shops.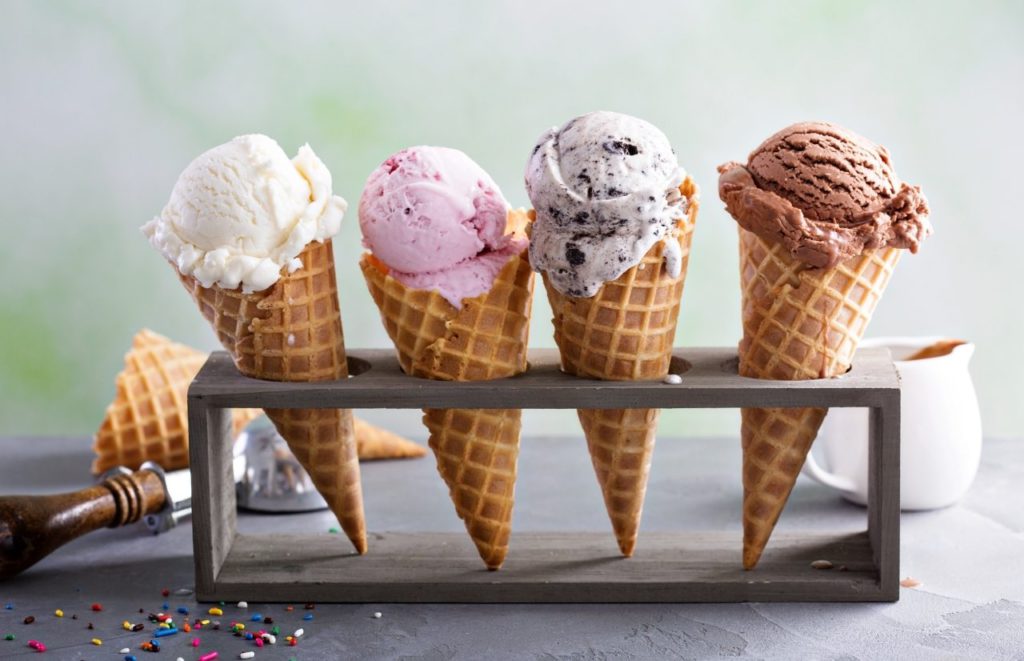 What Makes The Greenery Creamery So Special?
The cream they use is locally sourced from grass-fed cows, but they don't stop there. They also offer plenty of vegan options for many of their sweet treats.
They keep an ever-changing rotation of handcrafted, small-batch ice cream moving through their shop, so you can try something new each time you visit. Other options include cookie sandwiches, milkshakes, and baked goods.
Address: Downtown Orlando/Lake Eola Location 420 East Church St, Unit #112 Orlando, FL, 32801 and SANFORD – Henrys Depot Location 212 W 1st St Sanford, FL
8. Abracadabra Ice Cream Factory
Abracadabra Ice Cream Factory is a magical place perfect for families who are looking for a special ice cream experience. In fact, the current owners, John and Becky, loved the shop so much when they visited that they bought it a few years later.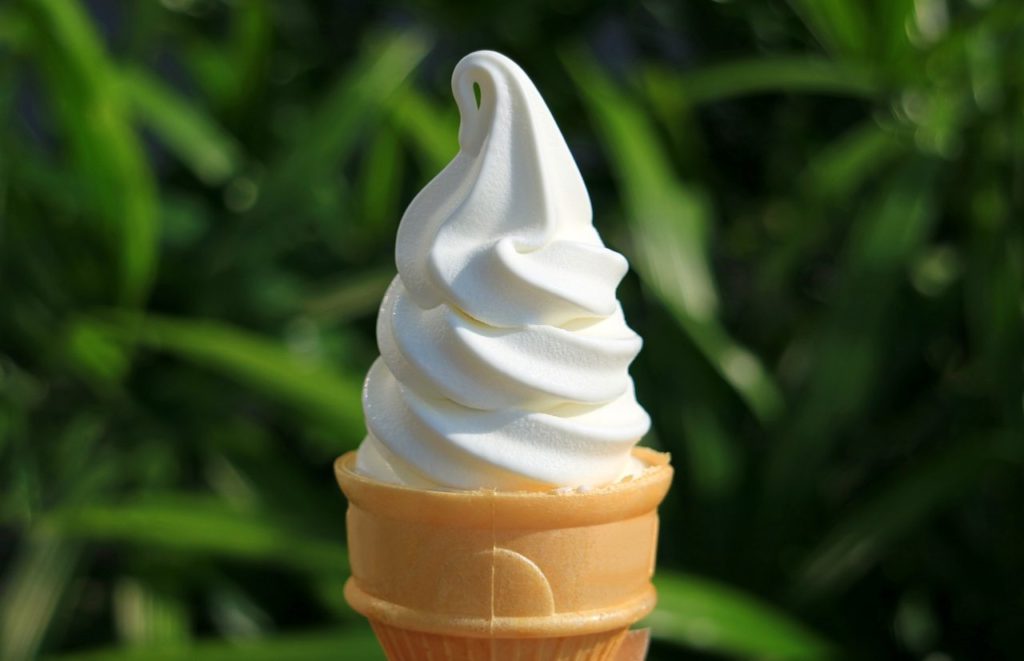 What Makes Abracadabra Ice Cream Factory So Special?
Since John and Becky took over, they've expanded to a full menu with cheesesteaks, burgers, hot dogs, and more.
Of course, they kept the main attraction – ice cream that is frozen right in front of you! Using liquid nitrogen, they flash freeze your ice cream right when you order it, and you can witness the whole thing!
Address: 520 N. Main Street Kissimmee, FL 34744
Get more Orlando travel planning tips right here!
9. Bacio Ice Cream Shop
This shop is all about decadence! They offer some of the most beautiful and delectable sundaes and shakes that we've ever seen. Choose from one of their expertly crafted creations or go rogue and create your own.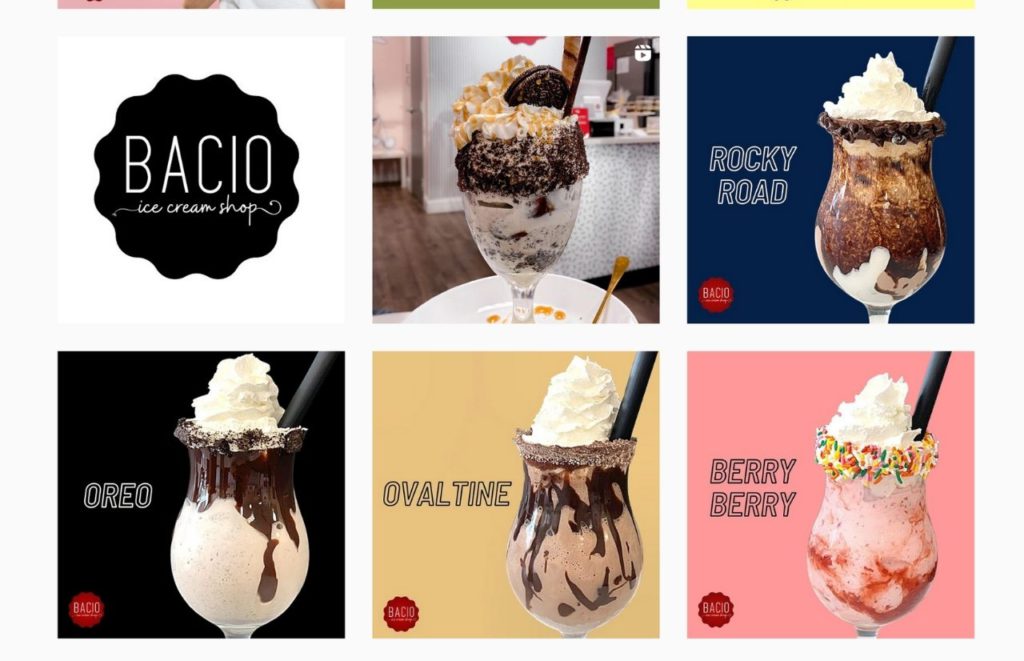 What Makes Bacio Ice Cream Shop So Special?
In addition, they have specialty creations on top of their shakes and sundaes, like a banana boat, ice cream sandwich, or Belgian waffle with ice cream on top. You will have absolutely no problem satisfying your sweet tooth here.
Address: 8734 Lee Vista Blvd. Orlando FL 32827
10. Joury Ice-Cream & Café
We've seen ice cream shops with all sorts of pairings, but at Joury, they pair their ice cream with crepes and bubble waffles.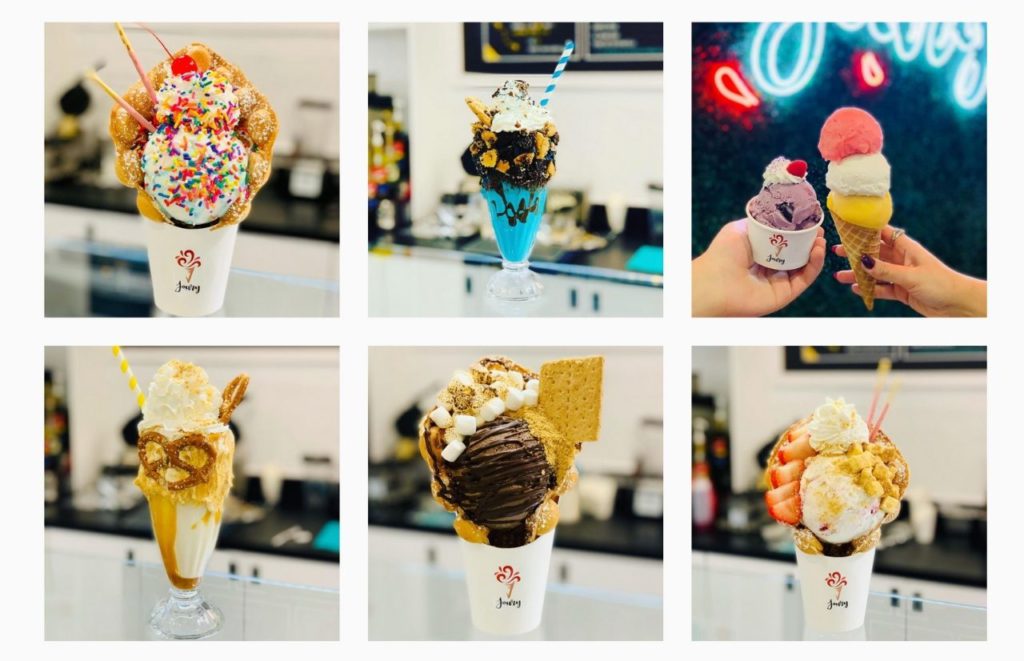 What Makes Joury Ice-Cream & Café So Special?
Their goal is to satisfy their customer's cravings, and to do that, they come up with a variety of unique flavors. With options for diary-free or sugar-free options, this is the perfect option if you have any dietary restrictions.
First, you pick a flavor, then add your toppings, and finally, choose a drizzle to bring it all together.
Address: 457 Avalon Park S Blvd #200 Orlando, FL 32828
Wrapping Up…
There you have it! Those are the best places to get ice cream in Orlando. As you can see, there's so much more to do and eat here in Central Florida.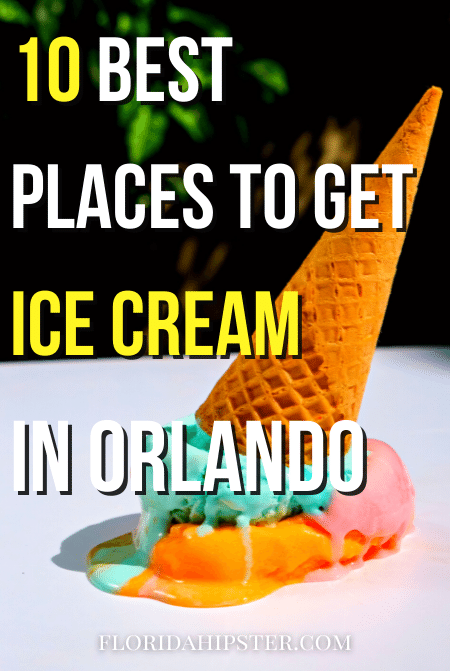 Now it's your turn, what's your favorite place to pick up a delicious sweet treat in Orlando? Let us know in the comments section below.
Happy Florida Travels!