Are you ready to conquer some of the best kid-friendly restaurants in Orlando?
As much as we love #DisneyAdults here at Florida Hipster, we know that sometimes you've got kids to keep in mind when planning your Orlando visit. And this is no simple job! You've got to consider where to go, where to sleep, and arguably most importantly: where to eat!
Kids can sometimes be the toughest critics, especially when it comes to food, so that's why today we present to you our top 10 Best Kid Restaurants in Orlando!
From fun atmospheres to kid-friendly menus, I'm giving you a roundup of my favorite kid restaurants in Orlando, so that meal time will definitely put a smile on everyone's face!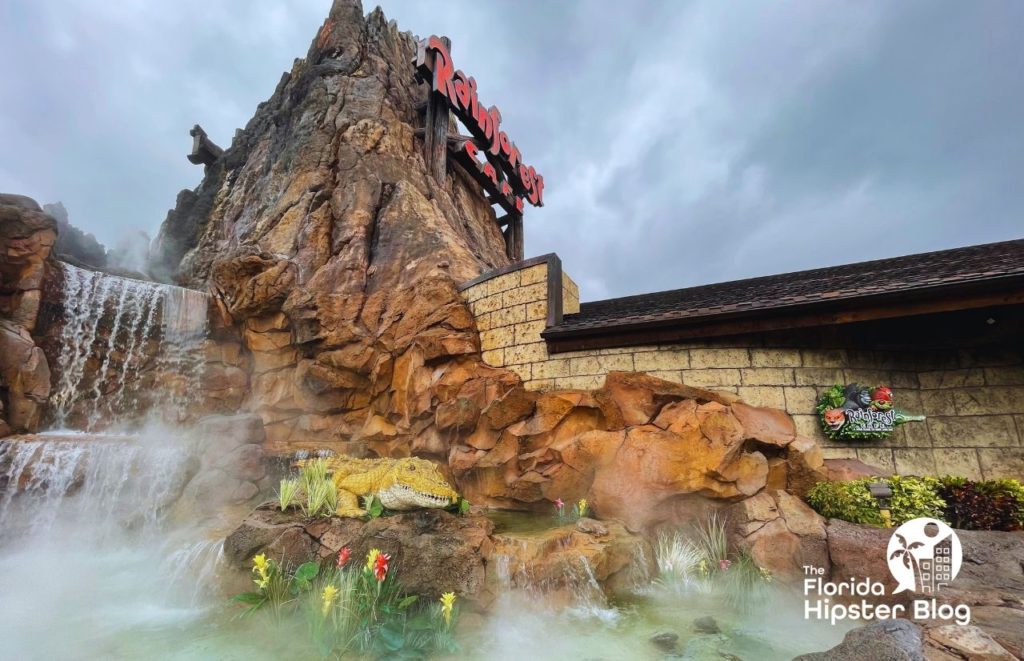 THIS POST MAY CONTAIN AFFILIATE LINKS. PLEASE READ MY DISCLOSURE FOR MORE INFO.  Which means if you click on certain links, I may receive a small commission at no additional charge to you.
1. Rainforest Cafe
A definite crowd pleaser, the Rainforest Cafe tops our top 10 Best Kid Restaurants in Orlando for more reasons than one! With absolutely INSANE, immersive theming, kids and adults alike will be blown away by the sounds, sights, and smells of a realistic rainforest.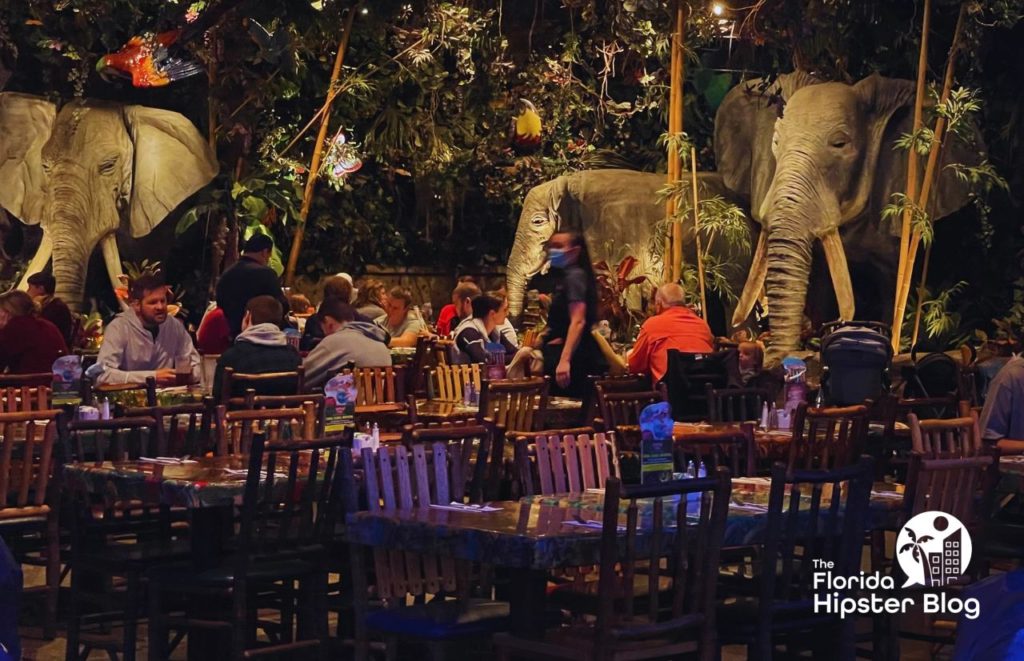 Gorillas pound their chests, lions roar, and the ceiling sparkles with rain drops at this magical restaurant. Plus, the extensive menu is nothing to sneeze at either.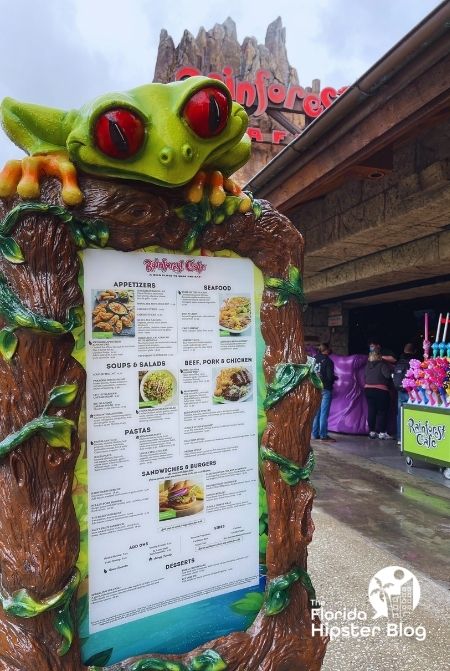 Kids can choose from ten tasty, diverse entrees like Shrimpkens (popcorn chicken and shrimp), Python Pasta (pasta with your choice of marina, butter, or alfredo sauce), and Rainforest Rascals (mini burgers).
And of course, adults will eat their fill too thanks to a sizable cocktail menu (can you say Creole Mac and Cheese and Rainbow Colada?!) And be sure to leave room for dessert – because the Sparkling Volcano erupts enough flavor to fill the whole family!
Price Range: $$
Locations: Disney Springs and Animal Kingdom (park admission not needed!)
Meals Served: Lunch and Dinner
Get over 30% off on your Orlando CityPass here!
2. T-Rex Cafe
Does the immersive theming of Rainforest Cafe fascinate you, but do your kids have more prehistoric preferences? Then T-Rex Cafe is definitely one of the Best Kid Restaurants in Orlando for you and your family!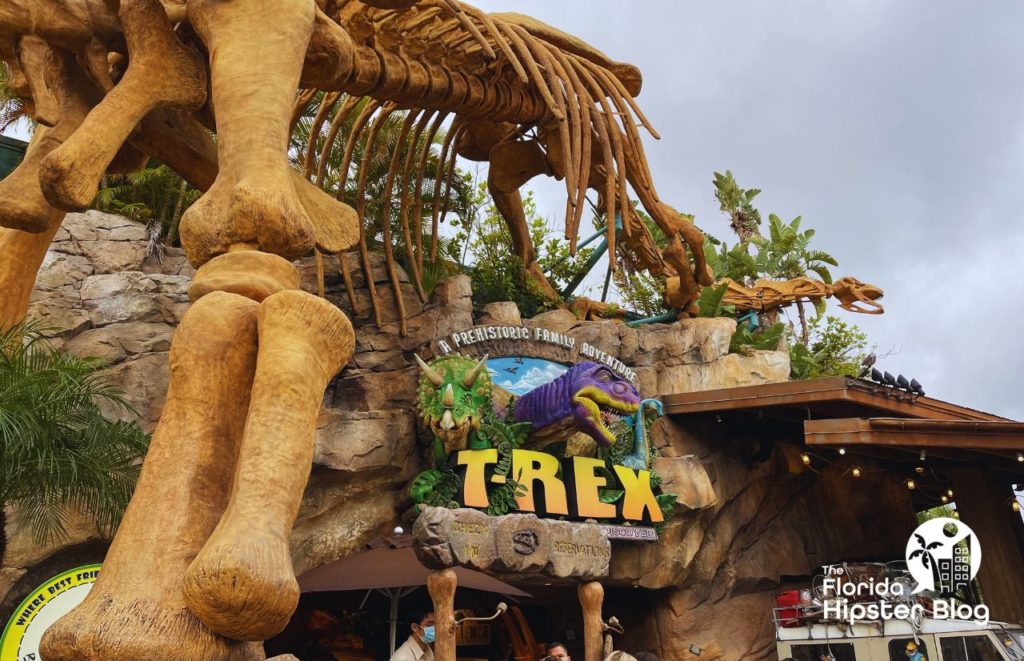 Every 20 minutes a meteor shower erupts, exploding the restaurant into an energetic frenzy that your kids will remember for a lifetime!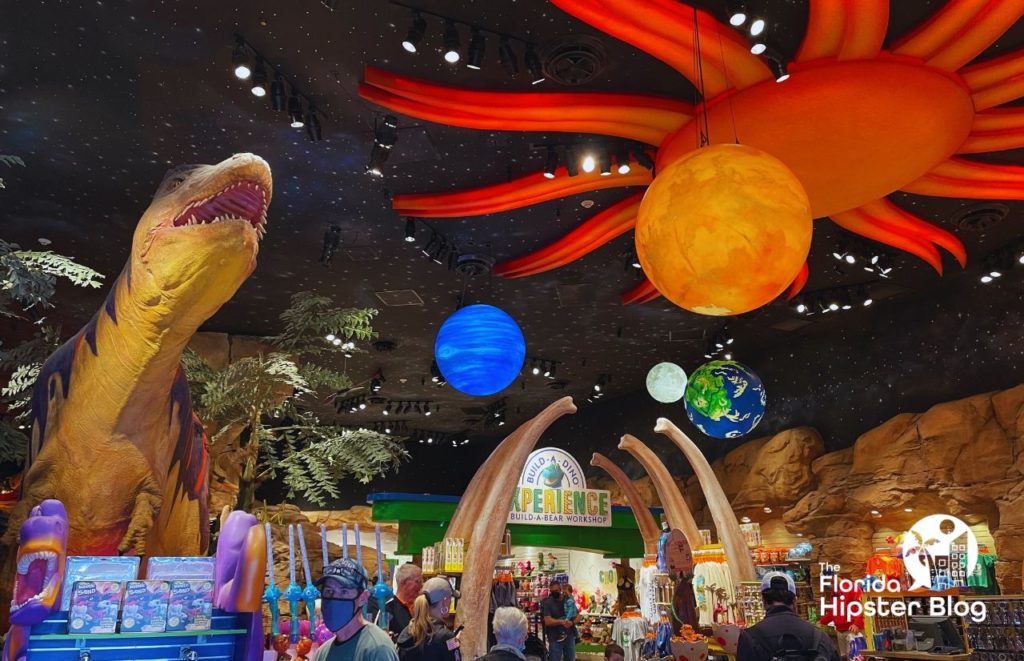 And, as far as food is concerned, The T-Rex Cafe has got the little ones covered with Dexter Corn Dogs, Lava Lasagna, Paleo Pizza, and more!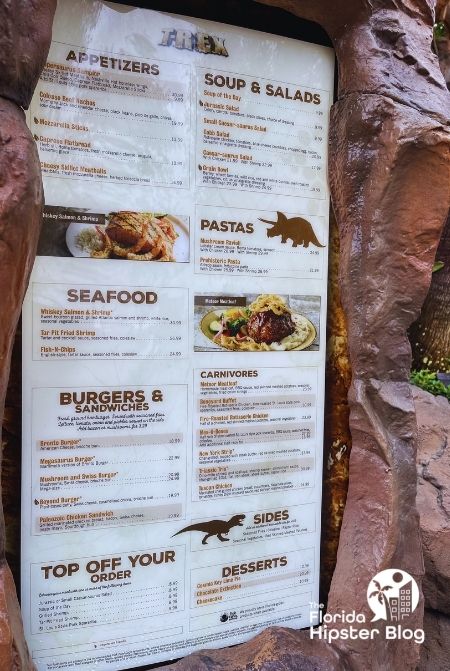 And of course, adults are welcome to kick back and relax too with creative concoctions like Caveman Punch (Captain Morgan Original Spiced Rum, DeKuyper Banana liqueur, DeKuyper Peachtree Schnapps, and tropical fruit juices) and your choice of delectable soups, salads, burgers, seafood, pasta, and more!
Price Range: $$
Locations: Disney Springs
Meals Served: Lunch and Dinner
Get over 30% off on your Orlando CityPass here!
3. Chef Mickey's
Is there nothing more magical to the sound of your kids ears than "all you care to eat?!" If so, Chef Mickey's is one of the greatest kid restaurants in Orlando for you to try!
Nestled next to the monorail track of the Contemporary Hotel and overlooking the castle in Magic Kingdom – you don't even need Disney Park tickets to enjoy the magical cuisine and atmosphere of Chef Mickey's!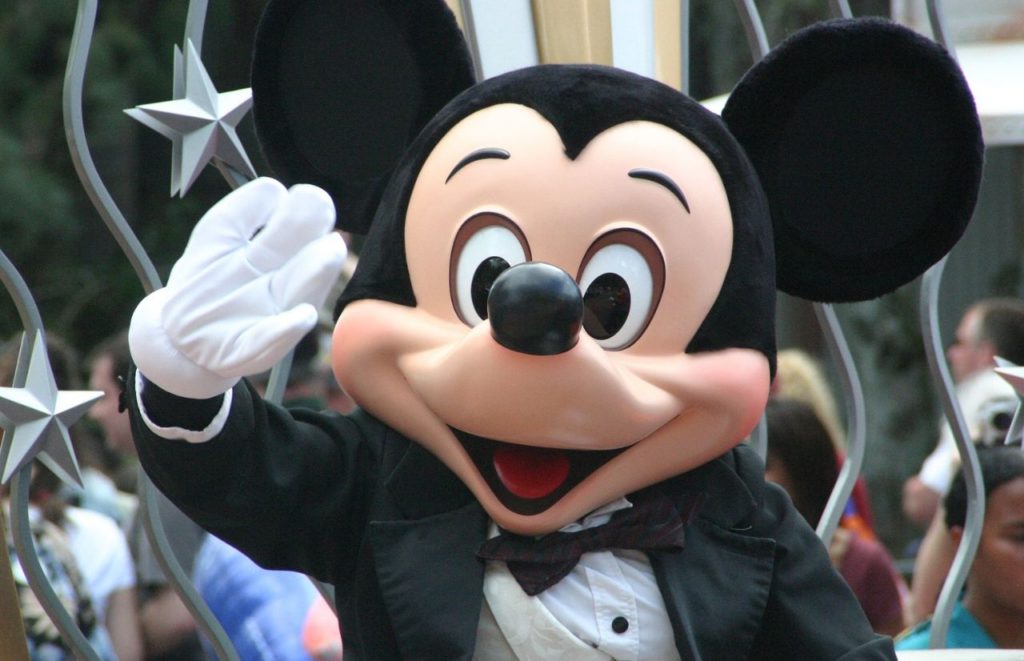 Plus, this eatery makes our Best Kid Restaurants in Orlando list because Mickey, Minnie, Donald, Goofy, and Pluto make their rounds to meet guests during their meal! And the best part?
Autograph books and photos are welcomed by the characters when they visit your table!
While breakfast boasts a never-ending menu full of yummy pastries, eggs, breakfast meats, and "magical morning cocktails," lunch and dinner will tickle your tastebuds with shrimp, salad, gnocchi, salmon, and more.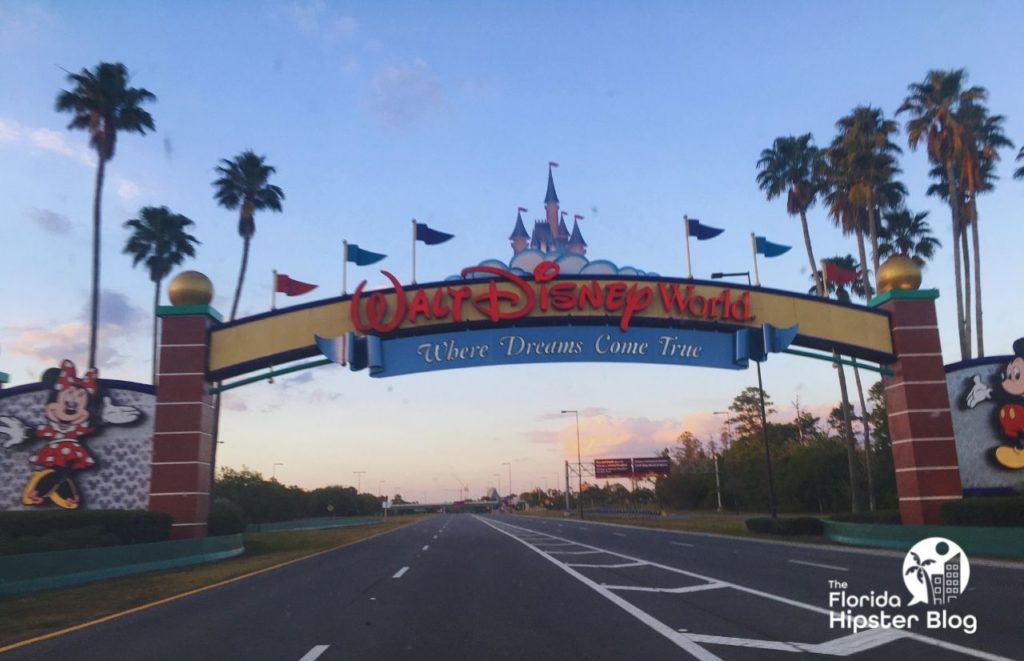 And our favorite thing about Chef Mickey's? You don't even have to get up for second, third, or fourth servings! Your server delivers it all right to your table for you!
ORDER NOW to secure your Walt Disney World theme park ticket! GET MY TICKETS.
4. Toothsome Chocolate Emporium
For those 19th century steampunk fans, Toothsome Chocolate Emporium on Universal's CityWalk will definitely be one of your favorite kid restaurants in Orlando to try!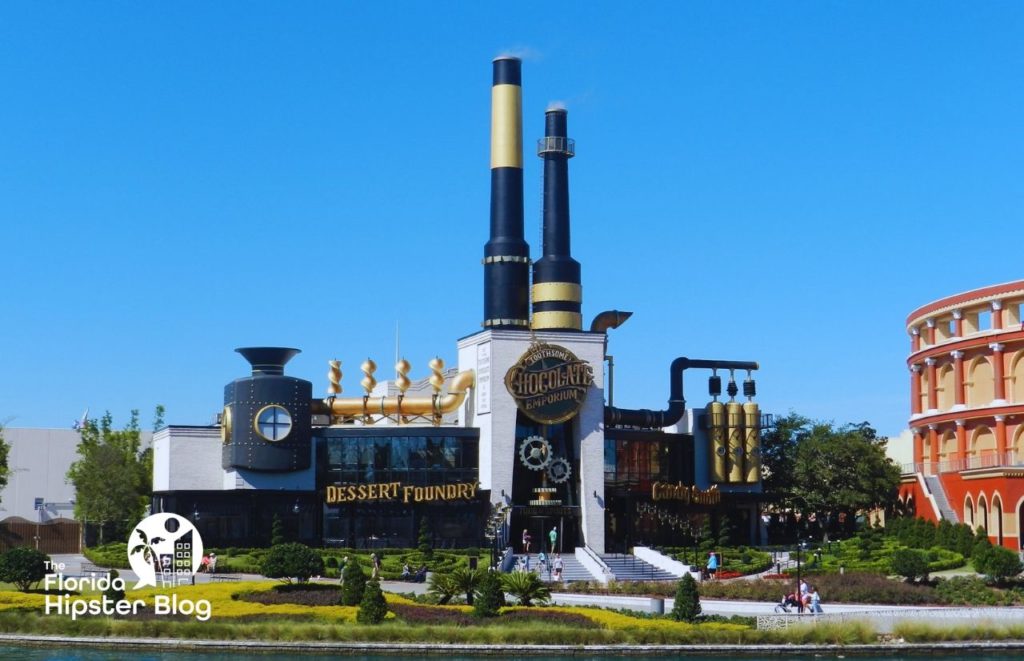 Factory smoke towers and large gears adorn the outside and inside of this eatery, making guests feel like they are in the coolest chocolate factory of the distant past!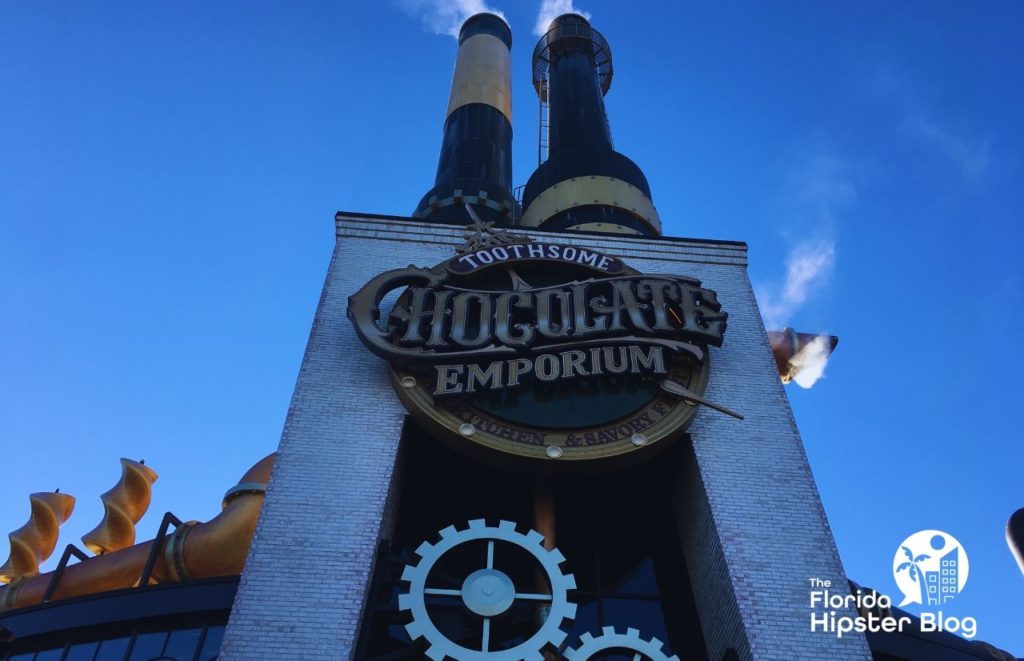 Kids can enjoy visits to their table from Professor Doctor Penelope Tibeaux-Tinker Toothsome and her robot Jacques, while they eat from their choice of chicken fingers, pasts, burgers, or rice.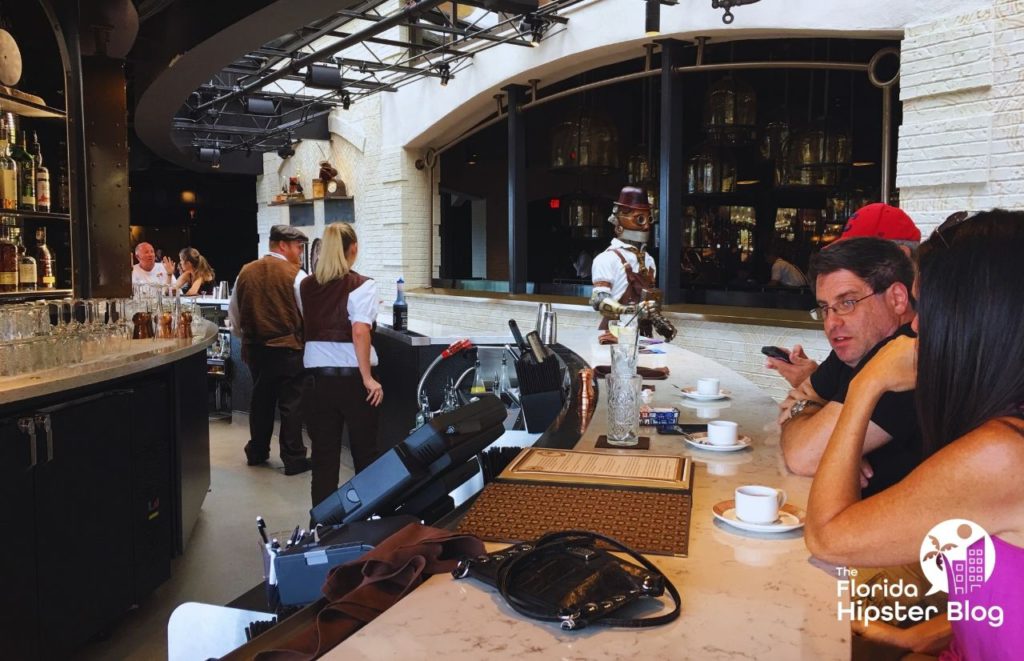 And parents, we didn't forget about you! Take your pick from popular items like BLTs, cheddar bacon burgers, cocoa pork tenderloin, flatbreads, and truffle fries.
And of course – if you dare leave without trying a sweet toothsome dessert – you're doing yourself a grave disservice!
Price Range: $$ – $$$
Locations: CityWalk Universal Orlando (no park entry admission needed)
Meals Served: Brunch, Lunch, Dinner, and Late Night (Toothsome closes at 1 a.m.!)
ORDER NOW to secure your Universal Studios theme park ticket! GET MY TICKETS.
5. Storybook Dining at Artist Point
How does a dinner party in an enchanted forest with Snow White, the Evil Queen, Dopey, and Grumpy sound? Pretty magical, don't ya think? Well, that's why this restaurant makes our Best Kid Restaurants in Orlando list.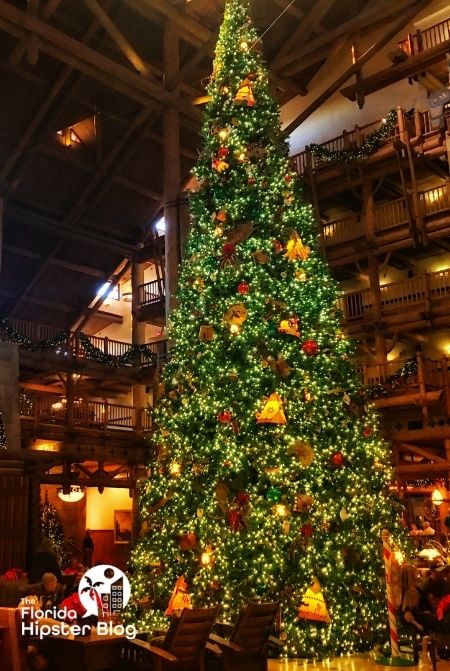 And another reason that Storybook Dining sets itself apart from other kid restaurants in Orlando? The menu structure!
Kids and adults alike eat for one fixed price that allows for a shared appetizer, entree, and dessert, with additional a la carte options like cocktails, which is great if you like to plan out the cost of meals ahead of time!
Plus, the high quality menu items like prime rib roast, slow-braised pork shank, and beef stroganoff ensure that you're getting your money's worth. The only difficult decision to make at this eatery is which dish to choose!
Price Range: $$ – $$$
Locations: Disney's Wilderness Lodge
Meals Served: Dinner
For a no obligation, FREE Disney Vacation Quote you can fill out the form with The Park Prodigy by Clicking HERE!
6. Yellow Dog Eats
Having just won the Traveler's Choice Award in 2021, we're ecstatic to put this non-theme park related eatery on our Best Kid Restaurants in Orlando list!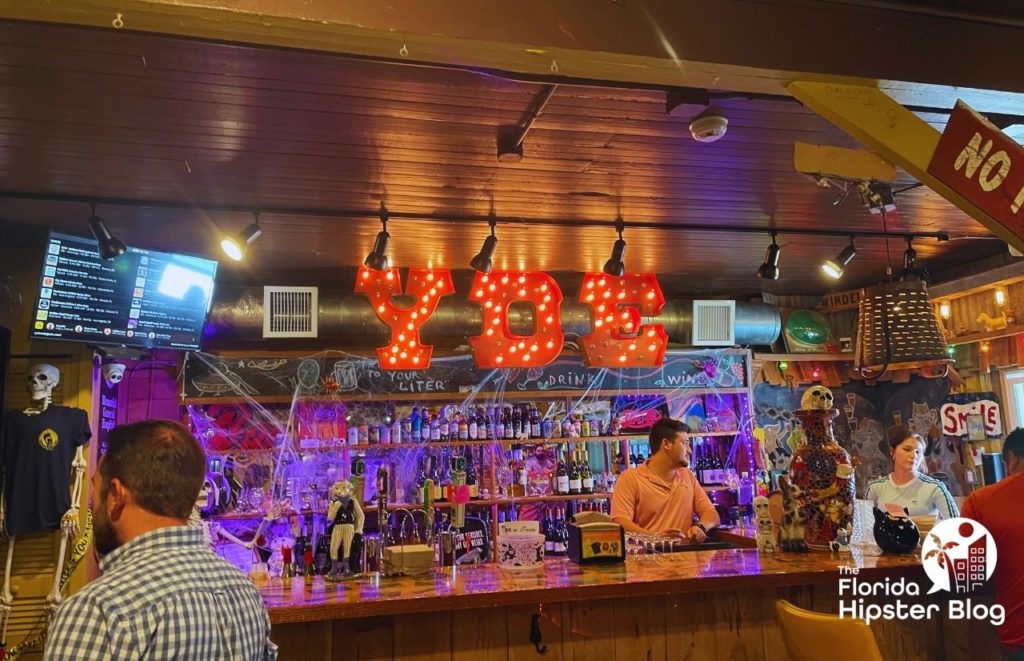 Famous for their barbecue sandwiches and laid back, pet-friendly atmosphere, Yellow Dog Eats will be popular with all members of your family! Especially thanks to the family friendly prices!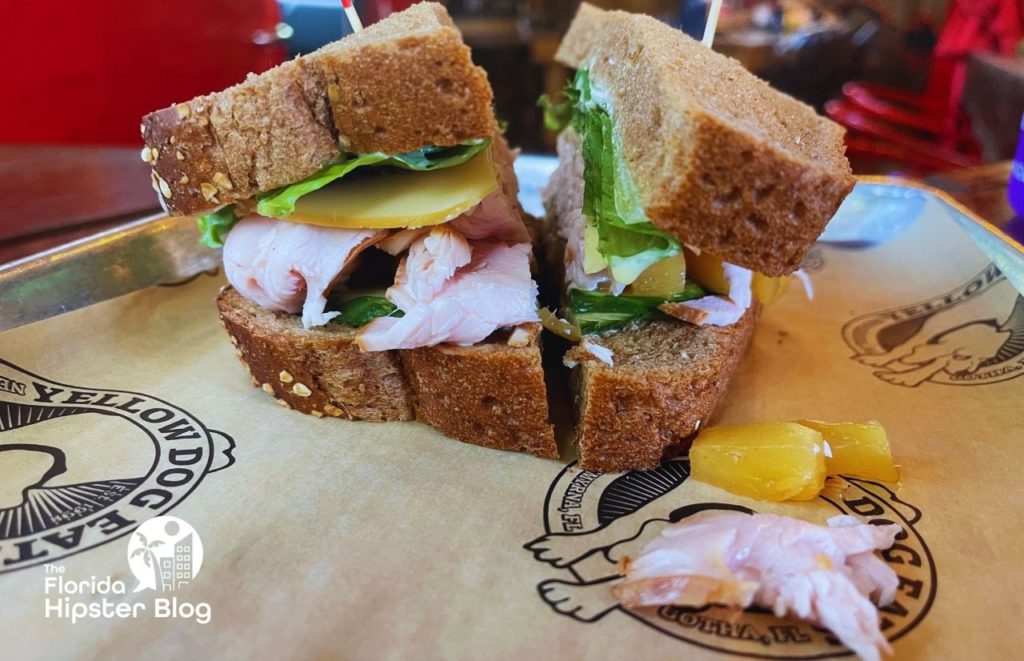 Kids can eat for $6 or less, choosing between a quesadilla, turkey and cheddar sandwich, grilled cheese, or pulled pork sandwich.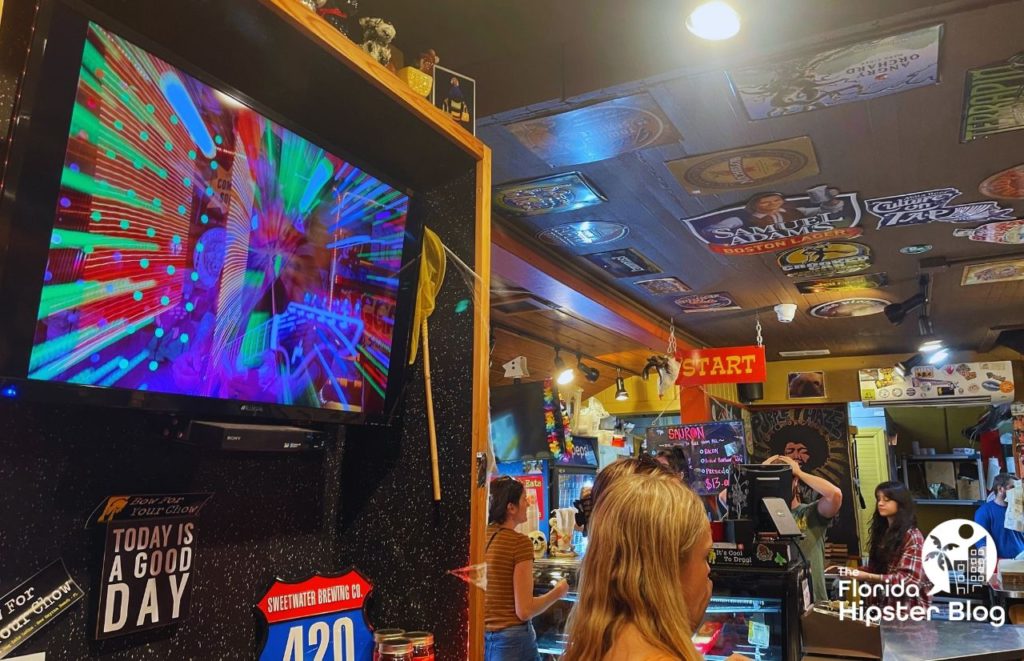 Adults can expect to spend $10 – $12 for their plates, including fan favorites like the Mr. Smokey Sandwich (pulled pork with pineapple slices, fried onions and pecan smoked bacon) and the Buffalo Soldier Wrap (smoked chicken, cheddar jack and blue cheese, lettuce, and jalapeno ranch).
So if you're ready to unwind with some decadent American food after a long theme park day, look no further than Yellow Dog Eats!
Price Range: $
Locations: 1236 Hempel Ave, Windermere, FL 34786
Meals Served: Lunch and Dinner
7. Planet Hollywood
If music or movies is your kid's thing, then they'll love this Best Kid Restaurants in Orlando pick!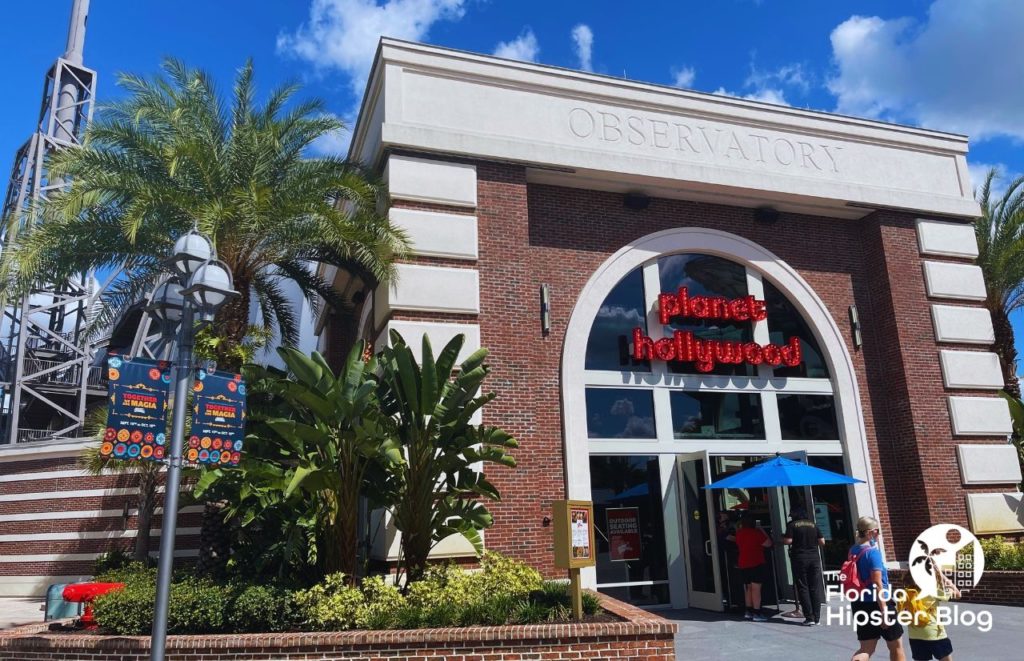 Floor to ceiling monitors, giant speakers, and pop culture memorabilia fill the walls of Planet Hollywood in Disney Springs.
Kids can eat pizza, chicken fingers, macaroni and cheese, or spaghetti and meatballs for $10 while adults can indulge in burgers, pasta, salads, or grille specialties like fresh Florida Mahi Mahi, Sesame Ginger Salmon, or BBQ ribs, just to name a few.
Oh yeah, and saving room for dessert isn't a bad idea either, especially when you consider Planet Hollywood's extensive milkshake menu!
Price Range: $$
Locations: Disney Springs
Meals Served: Lunch and Dinner
8. Toasted
How does a periodic table of cheese sound? Well, if it sounds like it would get a big thumbs up from your cheese loving kids, then this is definitely one of the kid restaurants in Orlando you need to try out!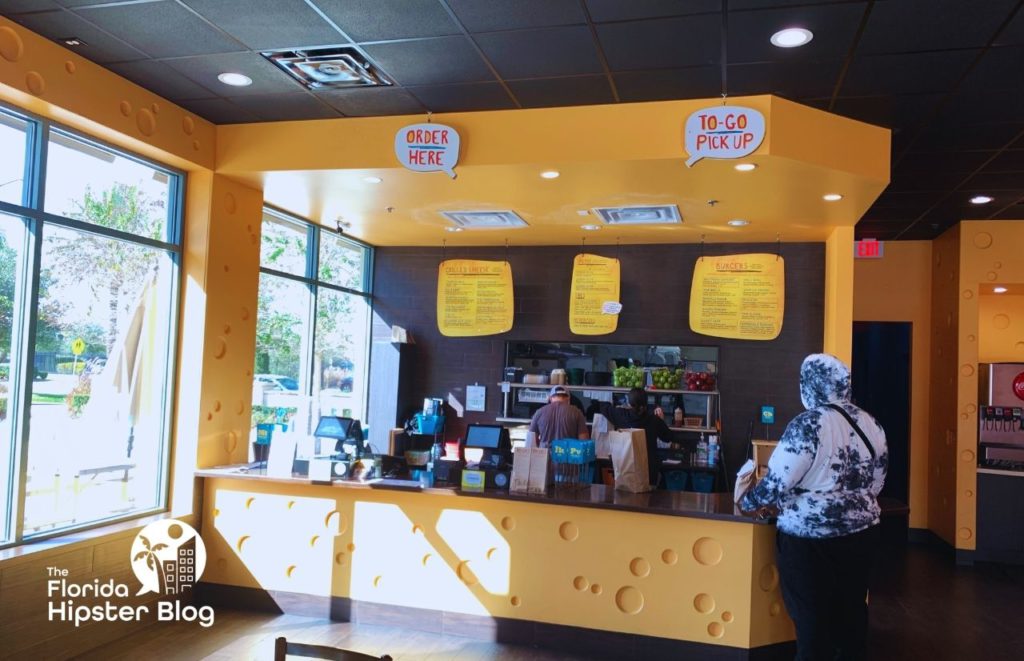 Plus with gluten free and vegan options, all members of the family can find a menu option they'll be happy with!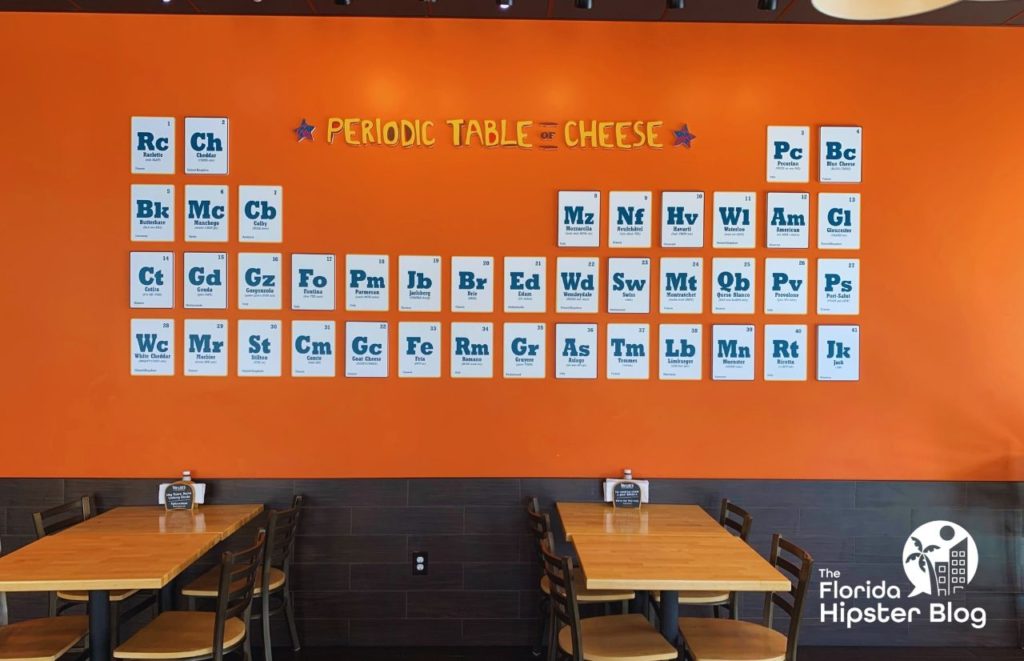 At this quick service style eatery, hot sandwiches, burgers, and salads are the name of the game – with some fan favorites including the:
Braised Brisket Grilled Cheese (fontina, braised brisket, housemade BBQ sauce, sweet tea caramelized onions)
Sweet Heat Burger (jack cheese, brown sugar caramelized pineapple, housemade sriracha BBQ sauce, cilantro)
Tuscan Salad
And of course, let's not forget about your "Little Muensters," who can have their choice of grilled cheese, mac and cheese, or cheeseburger, plus a drink and side.
Sounds like a win win for the whole family, if you ask us!
Price Range: $
Locations: Windermere, Winter Park, and University Blvd.
Meals Served: Lunch and Dinner
9. Sugar Factory
Known for their larger than life drinks and desserts, the Sugar Factory has been taking over all major cities since 2011 – so of course we had to include it on our Best Kid Restaurants in Orlando list!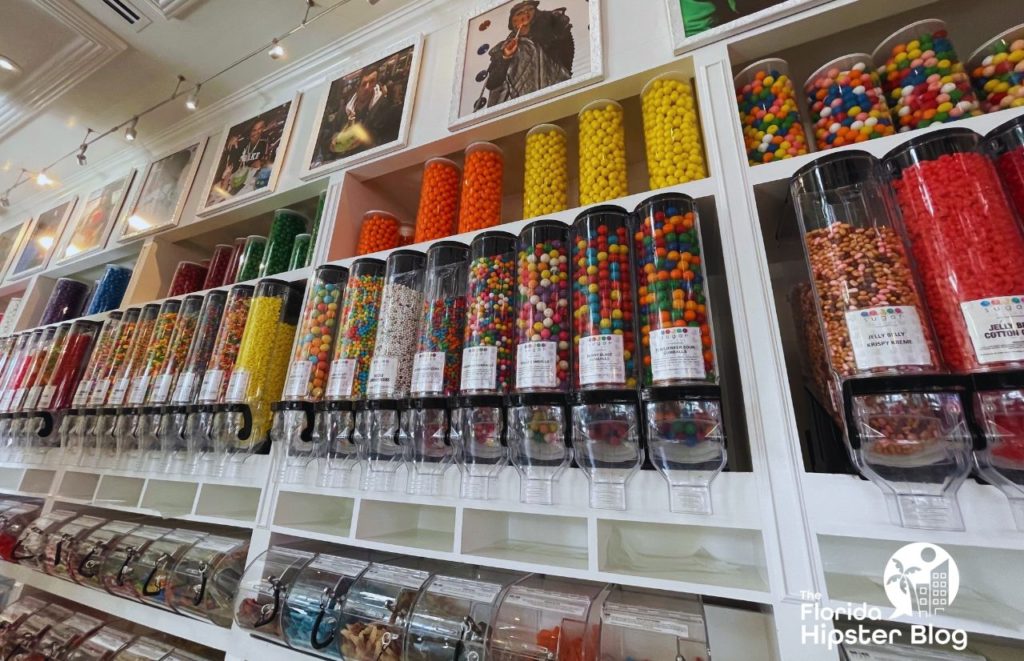 Stars like Kylie Jenner, Drake, and Adam Sandler have been photographed with the Sugar Factory's larger than life menu items, which is just one reason your child or pre-teen will give it their stamp of approval.
Starting off with a huge sugary cocktail goblet, or mocktail for the kids, is just right of passage at the Sugar Factory – with popular choices including the Lollipop Passion and Magic Cotton Candy.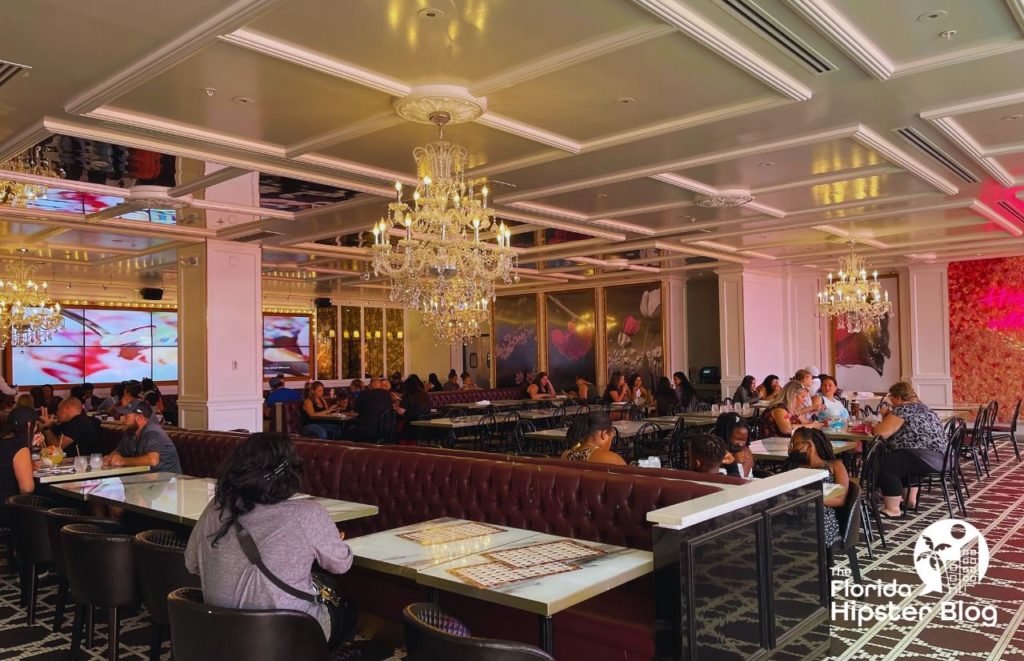 Dinner entrees include burgers, sandwiches, pastas, and salads… but then again, odds are the kids will be more interested in the dessert menu. Including insane milkshakes and giant sundaes big enough to share with the whole family!
Price Range: $$$
Locations: ICON Park
Meals Served: Lunch and Dinner
10. American Girl Bistro
Adults and children alike will be pleased with the American Girl Bistro's diverse menu selection and reasonable pricing – so that's why it rounds out our Best Kid Restaurants in Orlando list.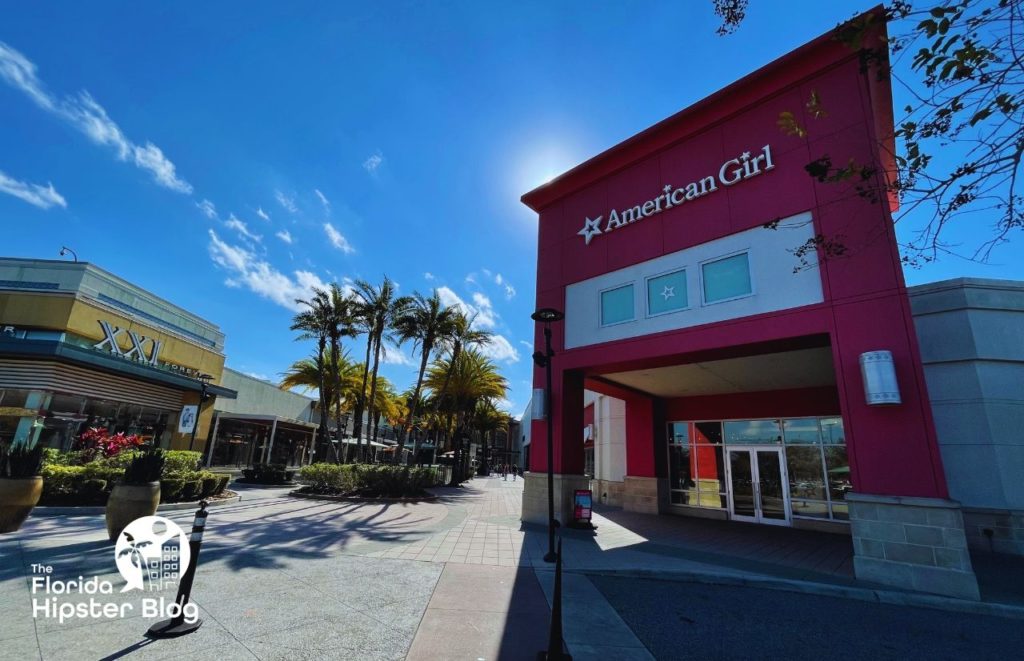 Start off your meal with fruit fondue, mozzarella sticks, or soft pretzel bites, and then move on to pick your entree, which might include a classic kid favorite like macaroni and cheese or pizza, or a healthier option like quinoa salad or honey chipotle glazed salmon.
And don't forget dessert! Indulge in a yummy sundae or cake, or make a healthier choice with berry sorbet.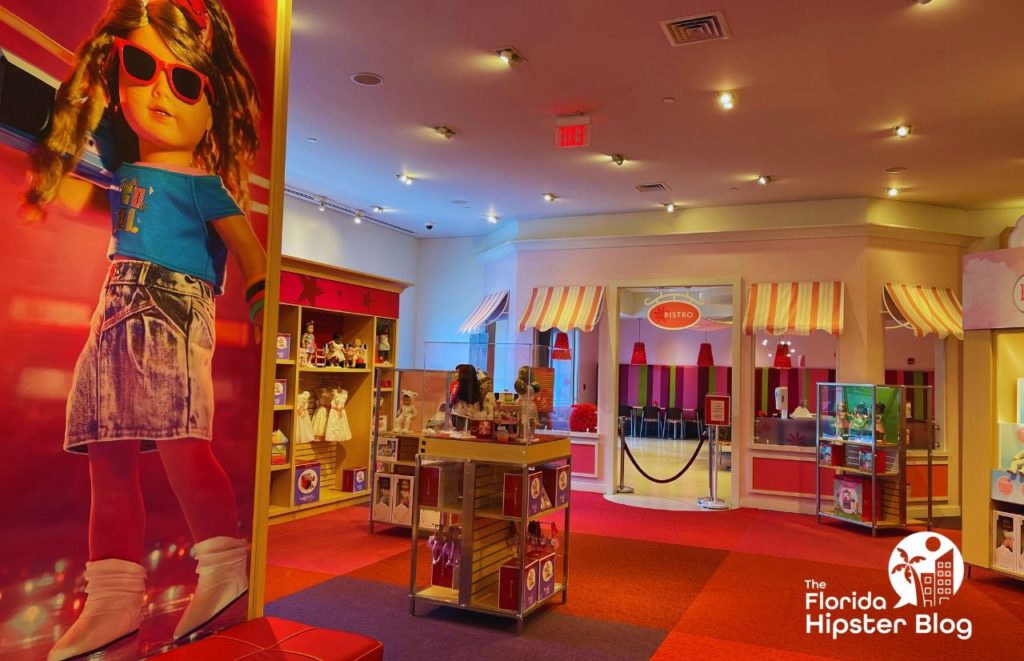 And our favorite part about this eatery is that American Girl dolls are welcome, just ask your server to provide you with their very own seat!
Price Range: $$
Locations: The Florida Mall
Meals Served: Lunch
Get more Orlando travel planning tips right here!
Wrapping Up…
So, of all the above kid restaurants in Orlando, which one are you excited to try? Do you foresee one of them being your new family favorite dining spot?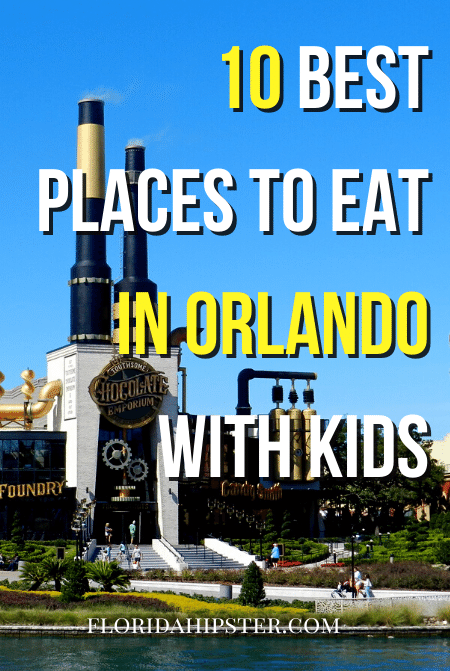 Let us know in the comments below, because we already know who the real judges of the Best Kid Restaurants in Orlando list is… your kids!
Happy Florida Traveling!
About the Author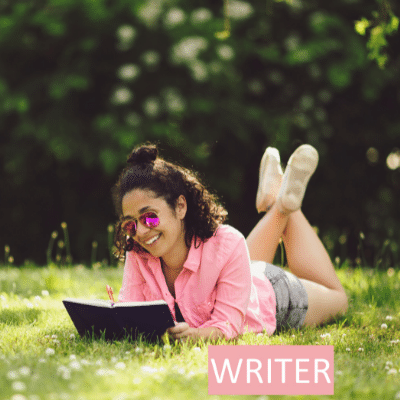 Gina is a former Walt Disney World and Disney Cruise Line Cast Member who enjoys reliving the magic by writing helpful tips and tricks for future guests!
Check out more about her Disney adventures and writing endeavors at www.ginaarfi.net.
UP NEXT: What's the BEST Hibachi in Orlando? These Are the Top 10 Places YOU MUST VISIT