Are you looking for the best things to do in Orlando for teenagers? Well you're in luck!
When you're a teenager, it can be easy to feel like your world is limited. But that's not the case in Orlando. There are so many fun things to do for teenagers in the area that will keep them entertained for hours.
There's no shortage of things to do in Orlando for teens. Whether you're a roller coaster enthusiast or just love indoor skydiving, there are plenty of attractions that will keep your teen entertained.
Here are fifteen of the best things to do in Orlando for teenagers.
THIS POST MAY CONTAIN AFFILIATE LINKS. PLEASE READ MY DISCLOSURE FOR MORE INFO.  Which means if you click on certain links, I may receive a small commission at no additional charge to you.
1. Go Ziplining
Believe it or not, Orlando has plenty of places for you to go ziplining. Ziplines are a great way to get up high without having to climb a mountain or go on a roller coaster.
The Screamin' Gator Zipline at Gatorland is a great place to try out this adrenaline-filled activity. You can zipline over the water filled with alligators, through the trees and over the lagoon.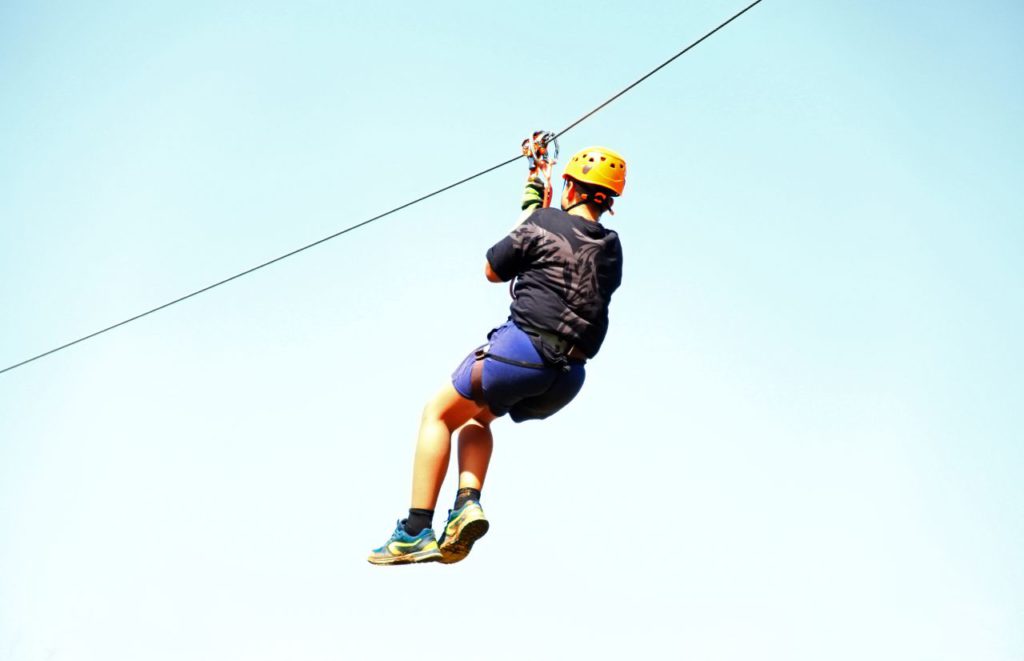 It's a great way to get up close and personal with wildlife, but be sure to follow park rules and regulations in order to stay as safe as possible.
My other favorite location is at Orlando Tree Trek. They have a progression of ziplining options that progressively get challenging as you venture through the obstacle course.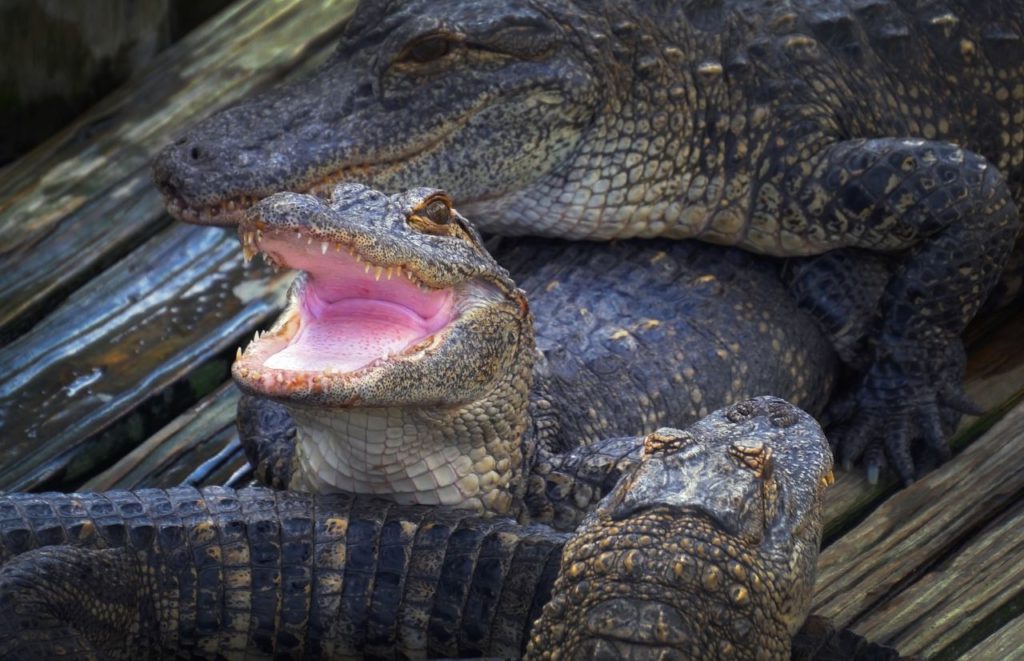 As you can see, ziplining is one of the most popular activities in Orlando, Florida and it's no surprise why. It's an exhilarating way to see some of the most beautiful parts of the state while getting a great workout at the same time.
Plus, the ziplines in Orlando are some of the best in the state and they're perfect for all ages.
The Wheel at ICON Park
SEA LIFE Aquarium Orlando
Madame Tussauds Orlando
Gatorland: The Alligator Capital of the World
Boggy Creek Airboat Tour
WonderWorks All-Access Pass
Mall at Millenia & $25 Cheesecake Factory Gift Card
Congo River Adventure Golf
And more!
2. Conquer Indoor Skydiving
If you're looking for an indoor thrill, check out iFLY in Orlando. This is a great option for teens who have never skydived before as it's a low-stress experience.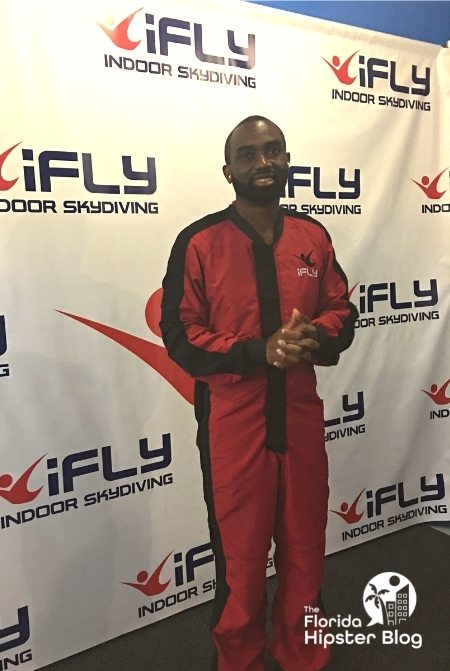 Skydiving is one of the most thrilling experiences you can have as a teenager. It's also one of the most dangerous. But indoor skydiving is a safe way to experience this thrill without putting your life in danger.
The skydiving at the International Drive location features six levels of indoor skydiving.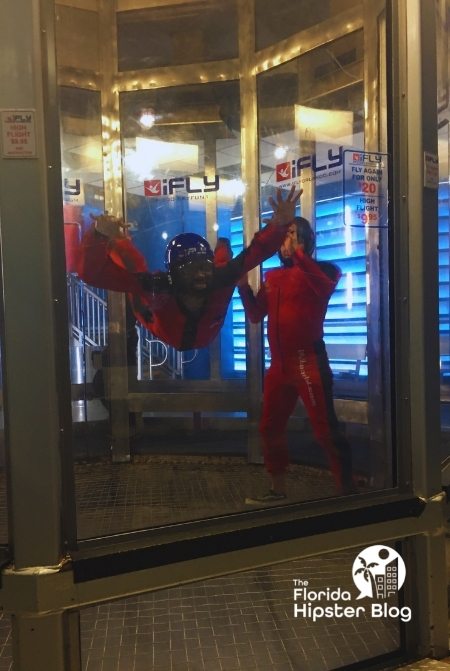 You'll get a briefing and instructions before you embark on your adventure. According to iFLY, all first-time flyers are required to take the training class. You'll get a lot of important and helpful information as well as some preflight practice of your flying position.
Book your experience iFLY Orlando TODAY!
3. Breakthrough an Escape Room
Escape rooms are a new type of game where players must solve puzzles in order to escape from locked rooms.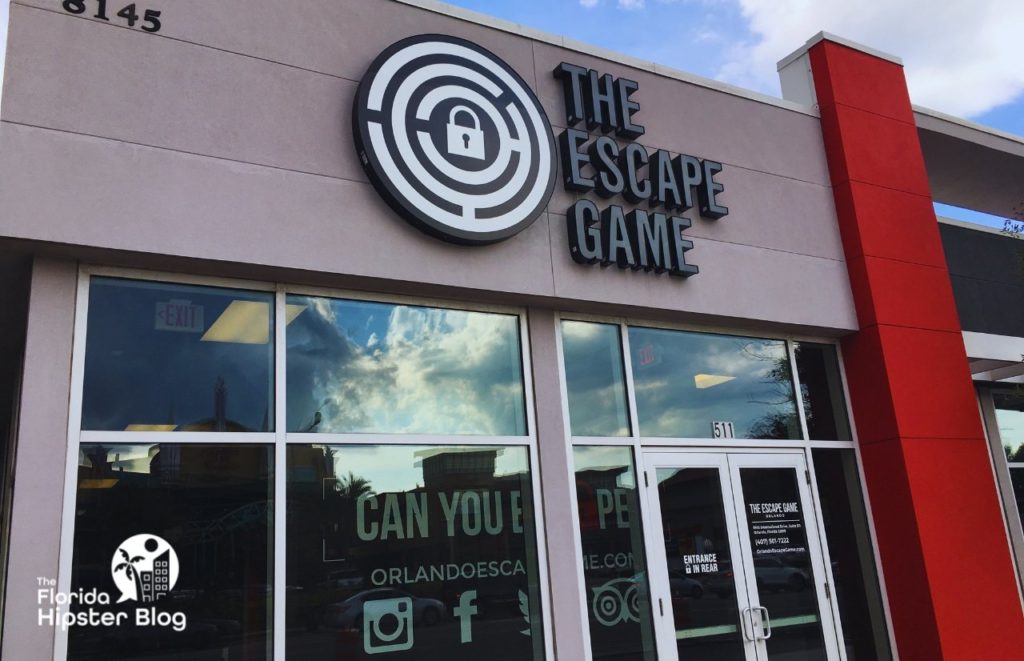 They're pretty popular in Orlando and there are several escape room locations around the city. You can play with your family or friends and it's a great way to spend an afternoon while visiting the city.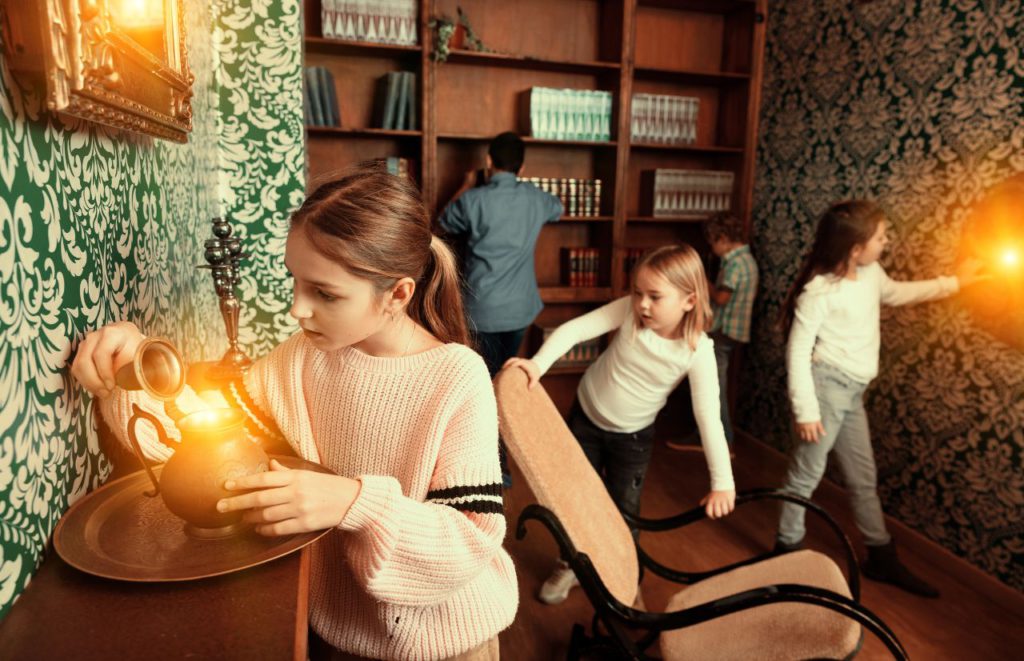 Many of the games are set up by teams of four to ten people and are designed to last anywhere from 30 minutes to an hour. As previously mentioned, escape rooms are available in multiple locations throughout Orlando.
Here are a few of my favorite Escape Rooms in Orlando:
4. Hangout on International Drive in Orlando
If you're a teen who loves shopping, then you'll love visiting International Drive. There are plenty of shops, attractions, entertainment, and restaurants along this strip including Pointe Orlando, WonderWorks, Ripley's Believe It or Not!, and ICON Park.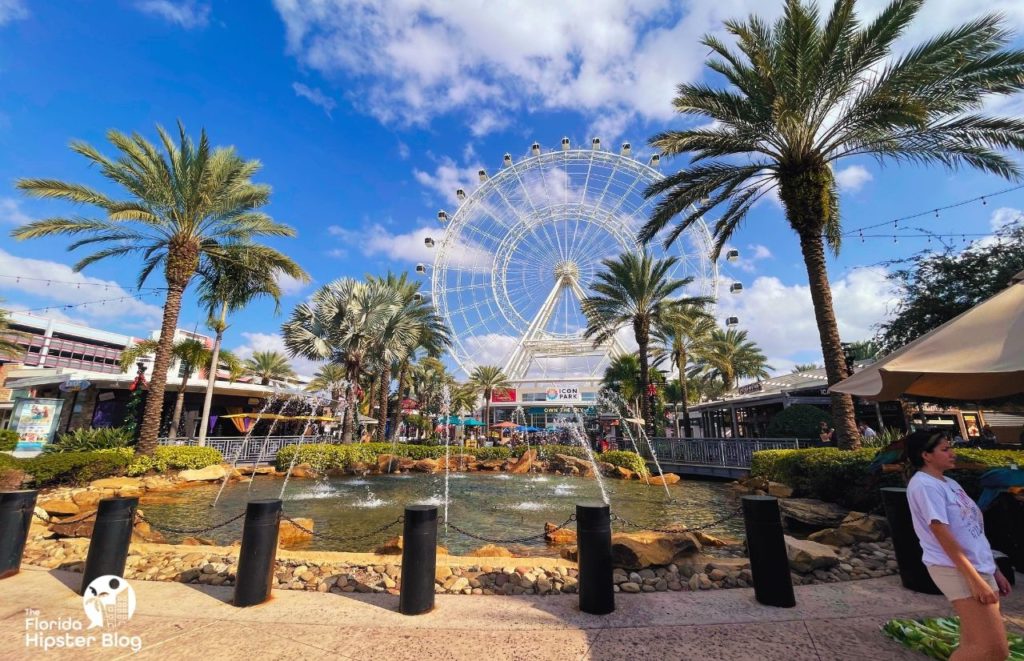 If you're looking for something more active, you can play golf at Topgolf Orlando or visit Funtania Orlando which is filled with an ice skating rink, bumper cars, and more.
5. Conquer the Roller Coasters at SeaWorld Orlando
SeaWorld is one of the most popular theme parks in Orlando and it's perfect for teens. There are plenty of rides and attractions for you to enjoy at the Roller Coaster Capital of Orlando.
This aquatic destination is a mixture of a marine zoo committed to the conservation of the creatures on this planet and a top-notch American amusement park.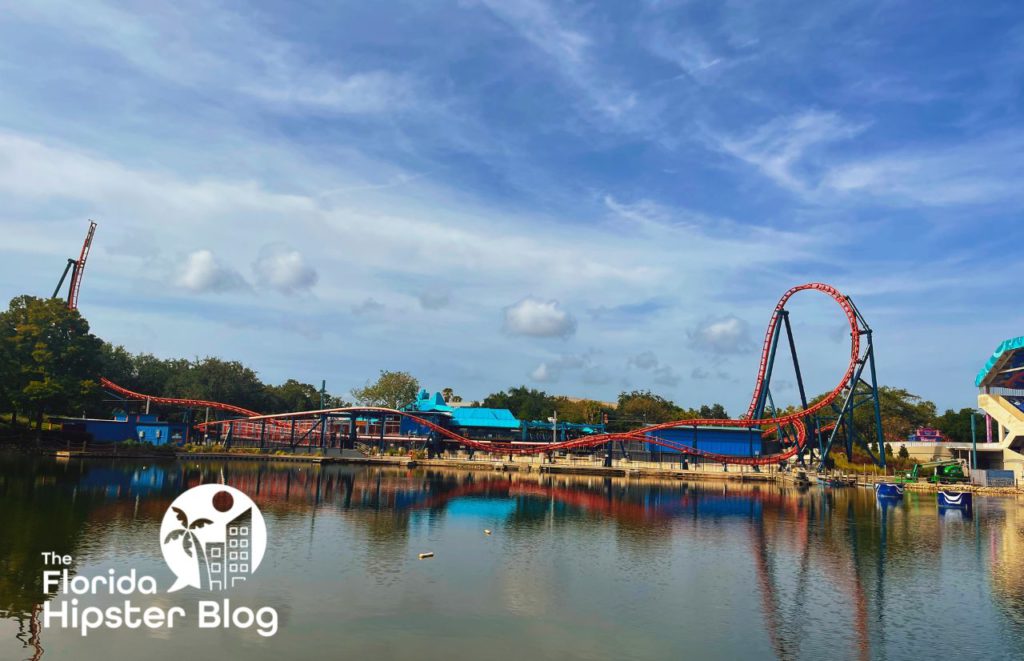 Besides the roller coasters, there are also plenty of shows and animal experiences for you to enjoy on your trip.
Save up to 43% on SeaWorld Orlando Resort Tickets TODAY!
6. Explore Disney Springs
Disney Springs is one of the most fun additions of Walt Disney World Resort property and it's designed just for teens. There are tons of stores and restaurants here, including Planet Hollywood, World of Disney Store, The LEGO Store, T-Rex Cafe, and Splitsville.
Disney Springs has several stores that are geared toward teens, including Zara, The Coca-Cola Store, and Sephora. There's also a food court with several quick service options, such as Blazed Pizza, The Daily Poutine, Everglazed Donuts, and Earl of Sandwich.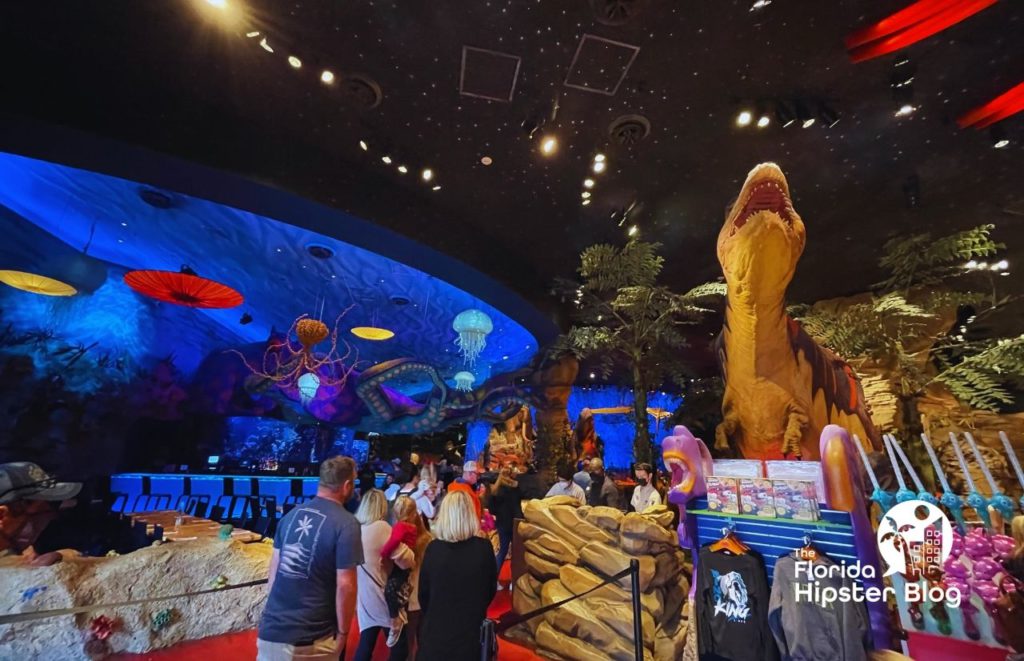 As you can see, Disney Springs has several shopping, entertainment, and dining options that are perfect for teens looking for something more sophisticated than the usual touristy spots of Orlando.
Want DAILY Florida Travel Photos? Follow Florida Hipster on Instagram TODAY!
7. Hangout at CityWalk Orlando
Universal Orlando Resort has several options for teens looking for something different than the typical theme park experience. The CityWalk area is home to several family-friendly restaurants and entertainment venues.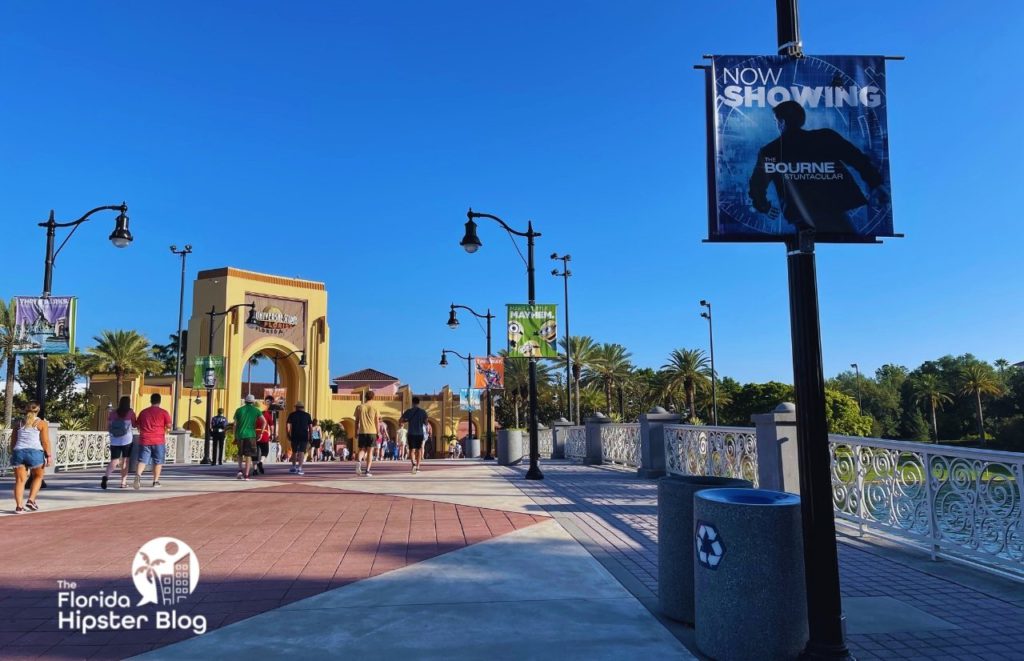 The area is also home to CityWalk Rising Star, a karaoke adventure where you can sing your heart out with a full band to back you up!
Plus it's free with all ages being welcomed from Monday through Thursday. Making it one of the best things to do in Orlando for teenagers.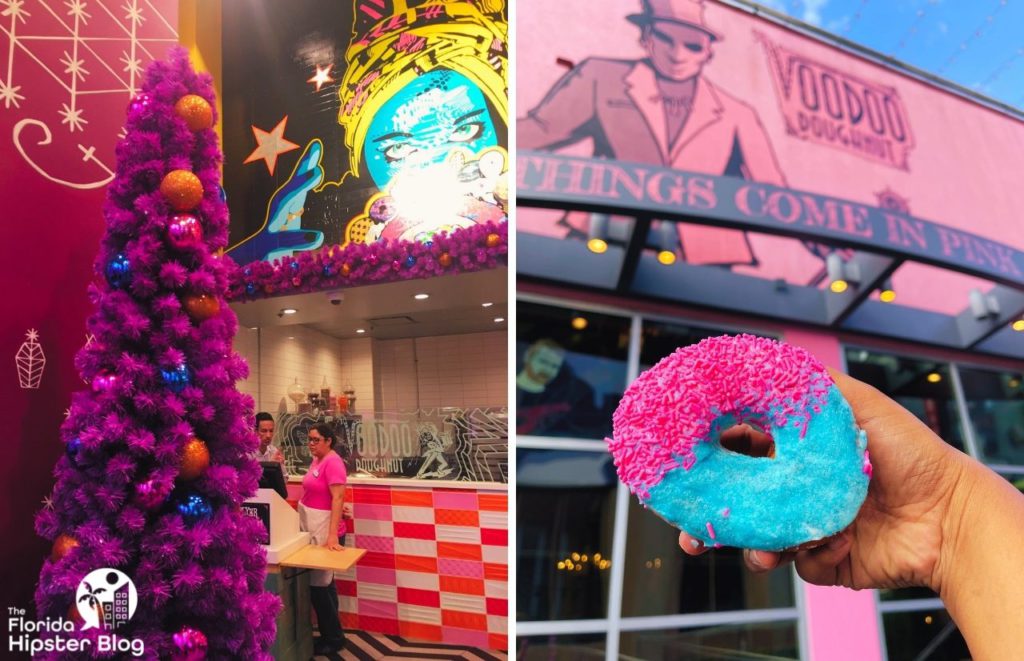 If that's not your style, you can visit the Cinemark Theater and check out the latest summer blockbuster or grab a tantalizing treat from Voodoo Doughnuts!
8. Join the Cause with Laser Tag
Laser tag is another popular activity for teens in Orlando. You can play laser tag at several locations throughout the city including Andretti Indoor Karting & Games, WonderWorks, and Main Event.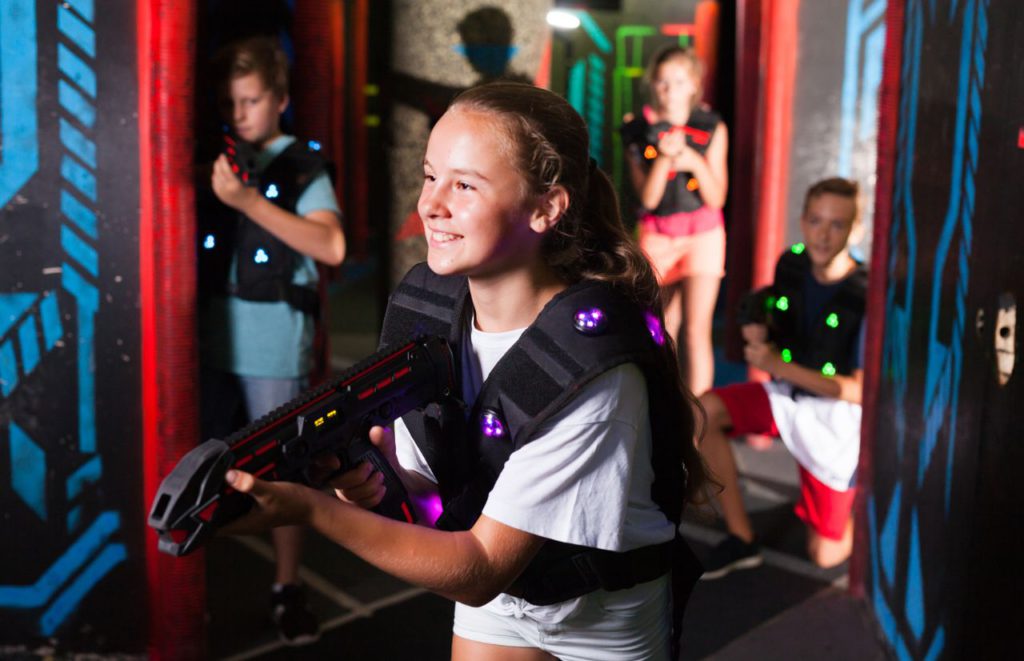 Each location has different themes and game types that make each game unique. You'll need to wear protective gear and you'll also need to review the guidelines on their website before making your trip out there.
9. Go Karting
Go karts are a great way to spend an afternoon or evening with friends or family. They're easy to operate and they're perfect for anyone wanting to have a fun thrilling day in Orlando on a tight budget!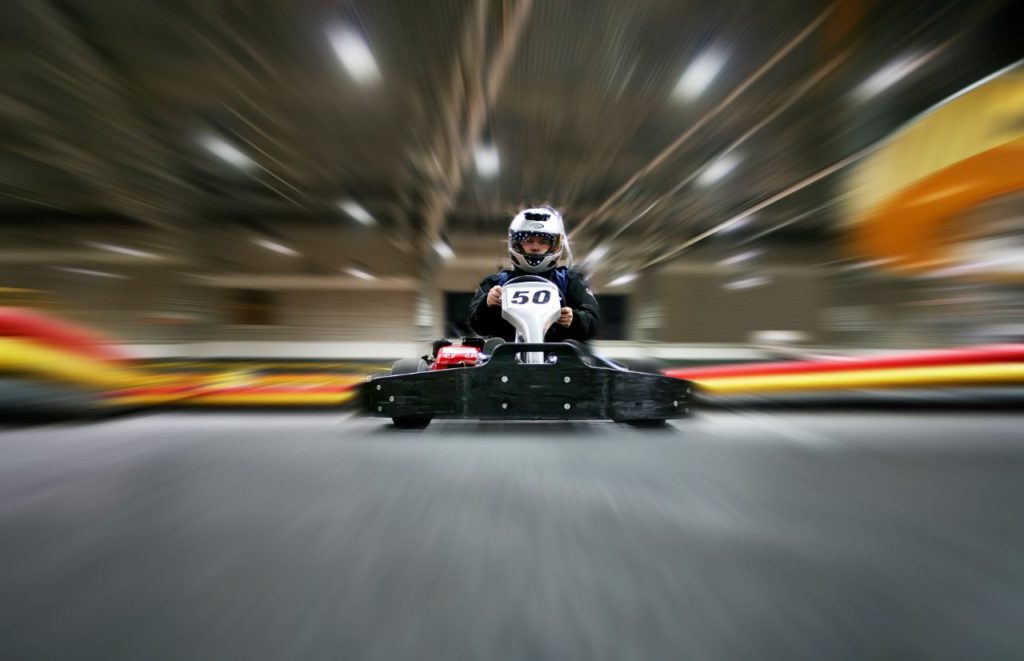 You can find go karts at several locations throughout Orlando including:
10. Have Mini Golf Game
Mini golf is a great activity for all ages, but it's especially fun for teenagers because they can enjoy it without having to worry about adults ruining their fun.
There are plenty of mini golf courses in Orlando where you can play until your heart's content. You can find one of the most popular mini golf courses at Universal CityWalk called Hollywood Drive in Golf.
11. Visit an Orlando Water Park
Water parks are one of the best ways to have fun with your friends or family members when it's hot outside. There are plenty of water parks in Orlando where you can cool off during the summer months.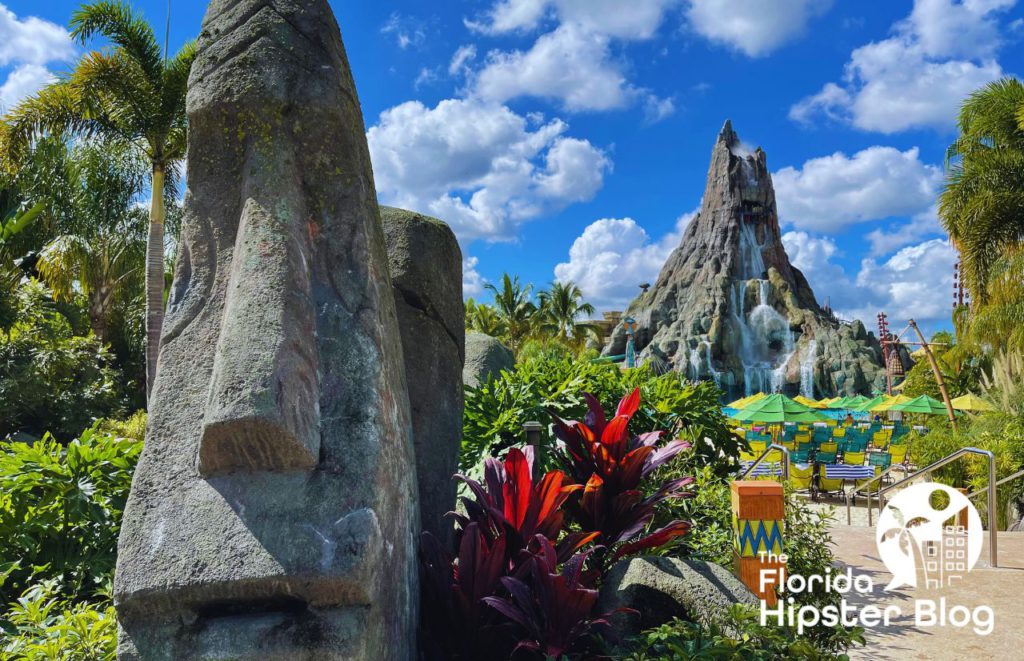 Some of the most popular water parks include Volcano Bay, Aquatica Orlando, Typhoon Lagoon, and Blizzard Beach Water Park.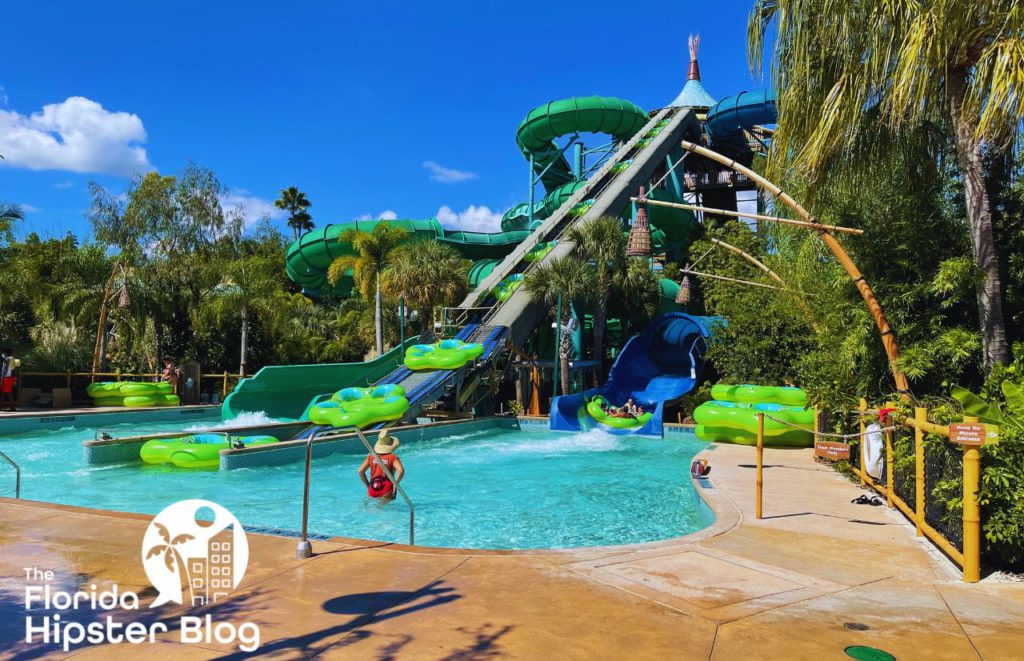 Save up to 57% on Aquatica Orlando Water Park Tickets TODAY!
12. GameTime Kissimmee
If you love playing video games and visiting arcades, then you'll love this next spot on the list. GameTime Kissimmee is the ultimate gaming destination perfect for teens visiting Orlando, Florida.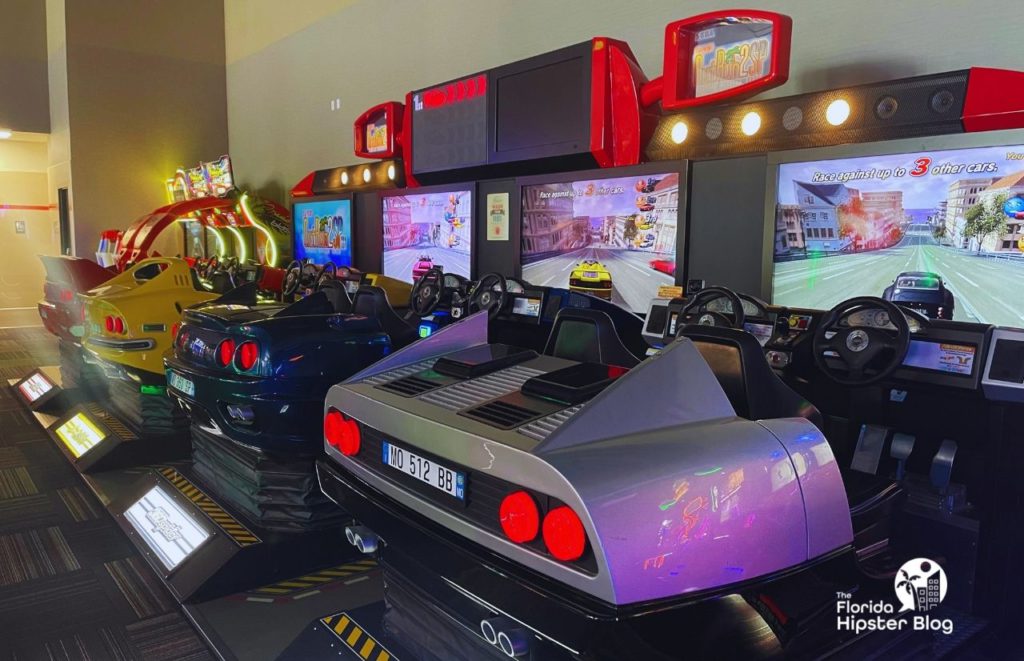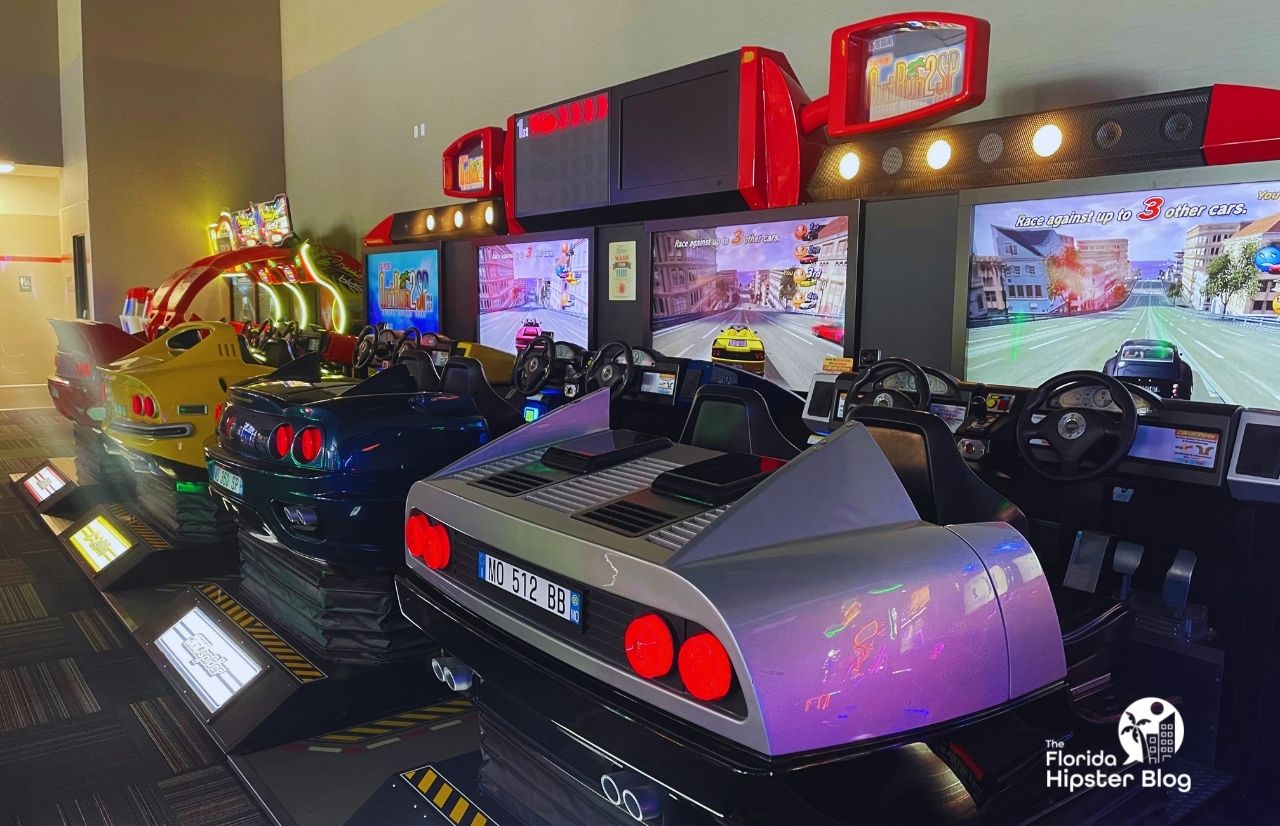 At GameTime, you can find all the classic arcade attractions such as bowling and basketball in addition to over 100 interactive games. Making it one of the best things to do in Orlando for teenagers.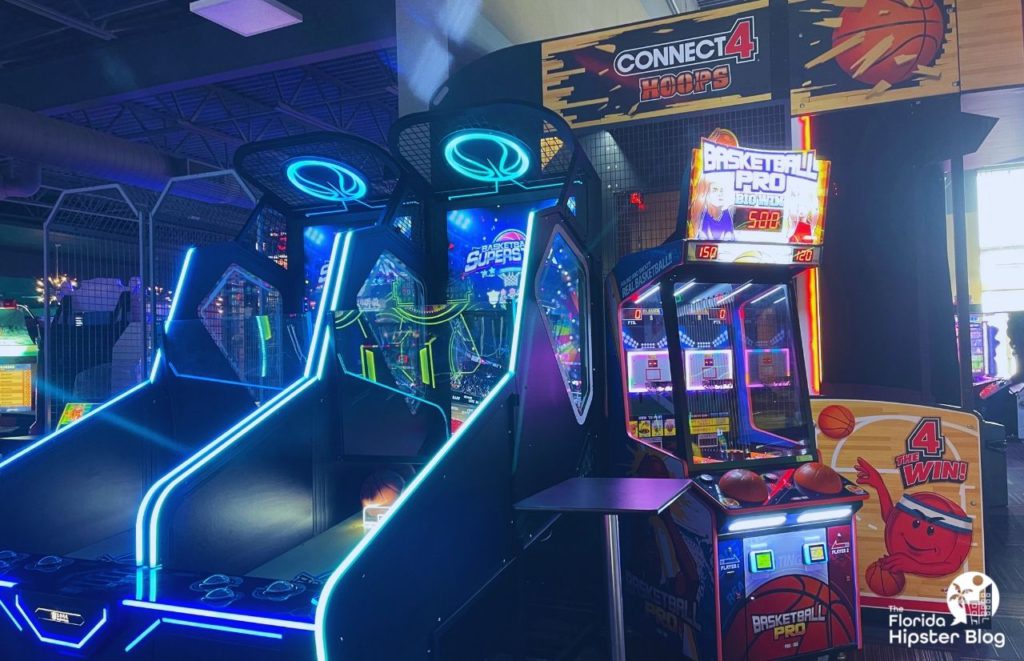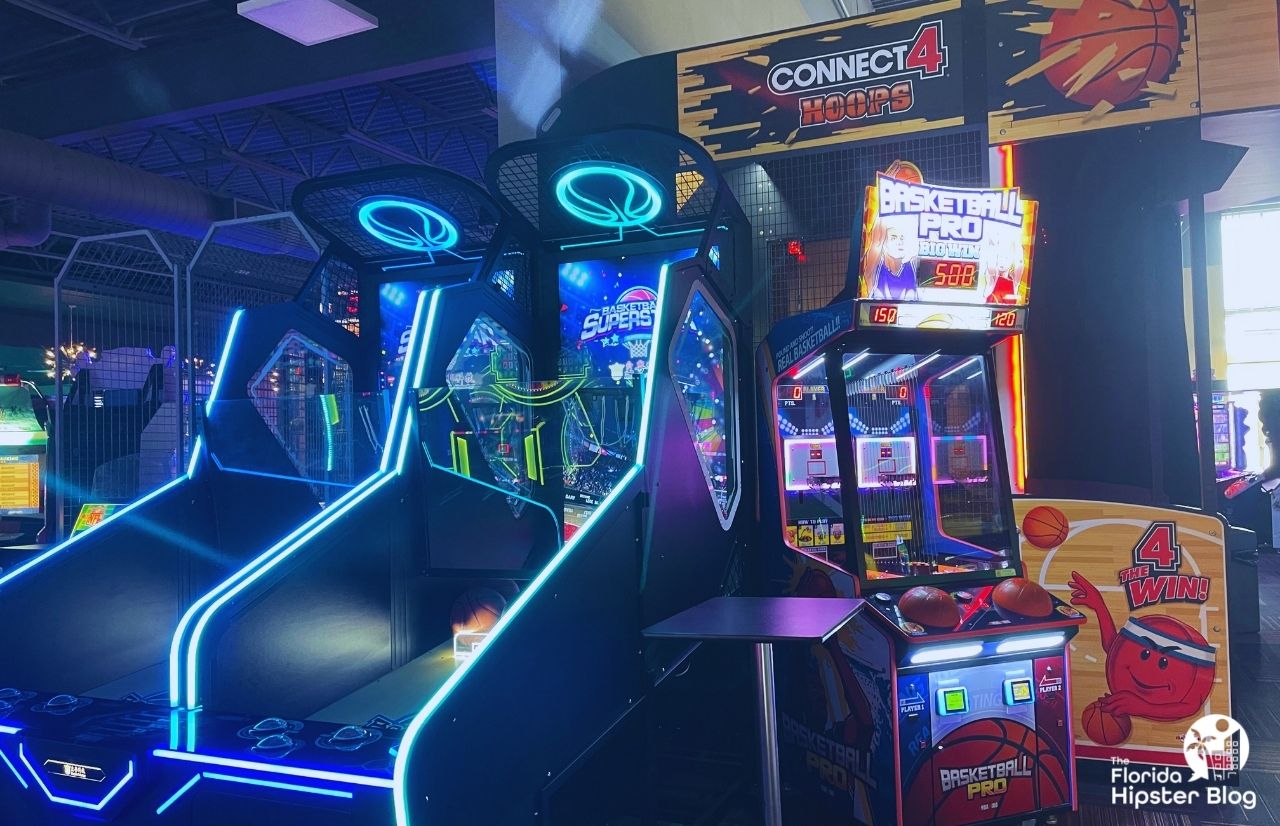 GameTime Kissimmee also features a full-service dining restaurant to help serve the hunger that may come after a fun day of play!
13. Fun Spot America
Sitting off the main strip of International Drive is Fun Spot America, one of the best things for teens to do in Orlando.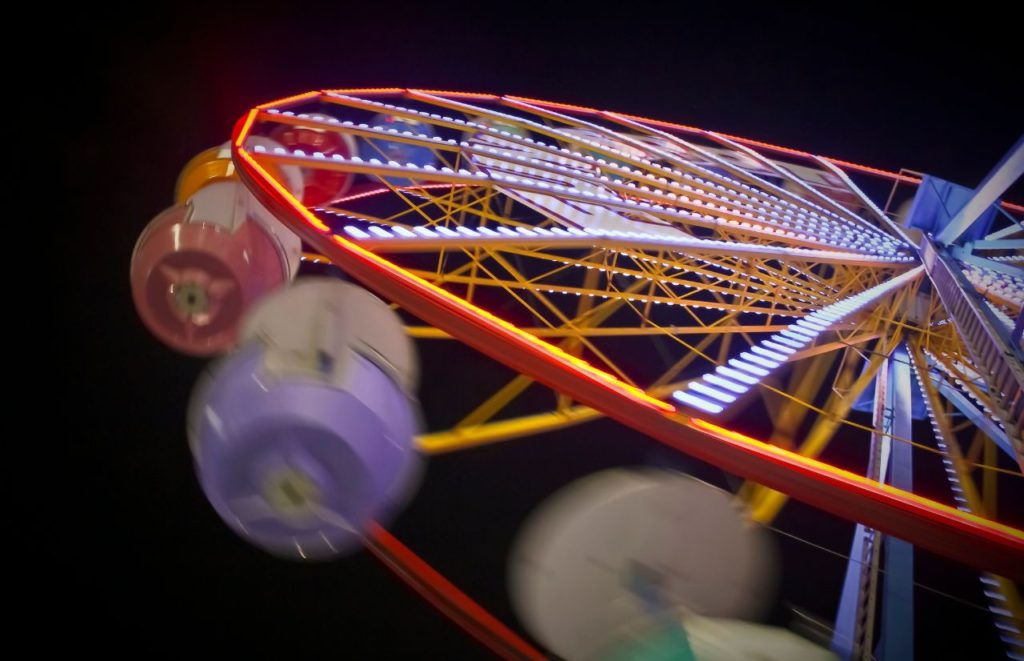 This classic, American amusement park features all the classic rides and attractions such as bumper cars, go-karts and the only wooden roller coaster in Orlando, a phenomenal claim to fame in a land of thrill rides.
Save up to 13% on Fun Spot America Orlando Tickets TODAY!
14. Kennedy Space Center
NASA's premier and most famous spaceport, Kennedy Space Center is one of Orlando's leading attractions.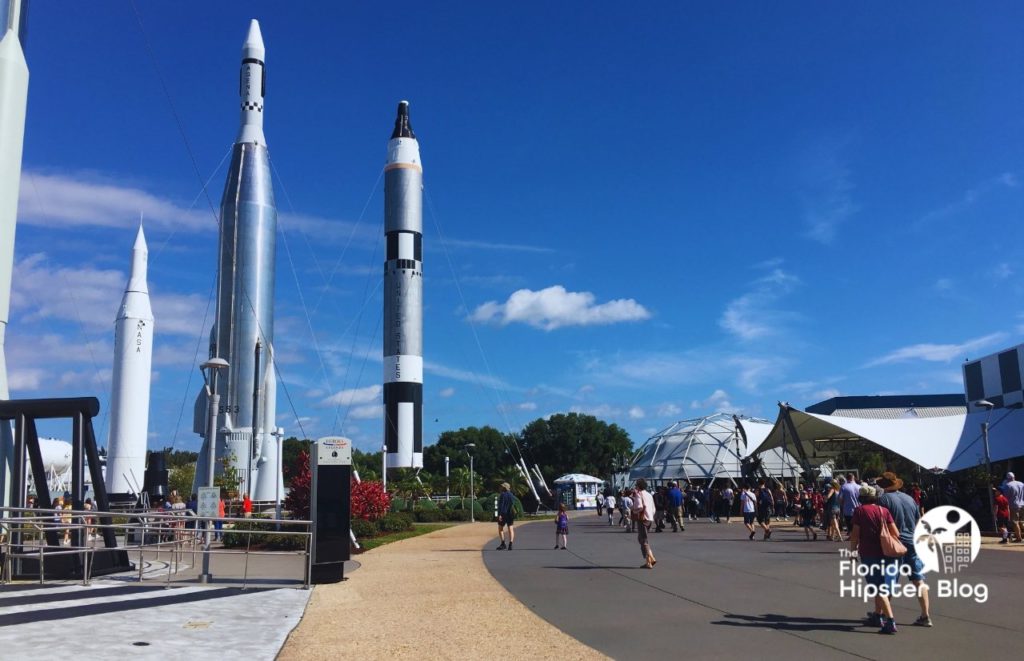 Offering exhibits, shows and tours of the spaceport and the work of NASA, Kennedy Space Center is the ultimate destination for budding astronauts.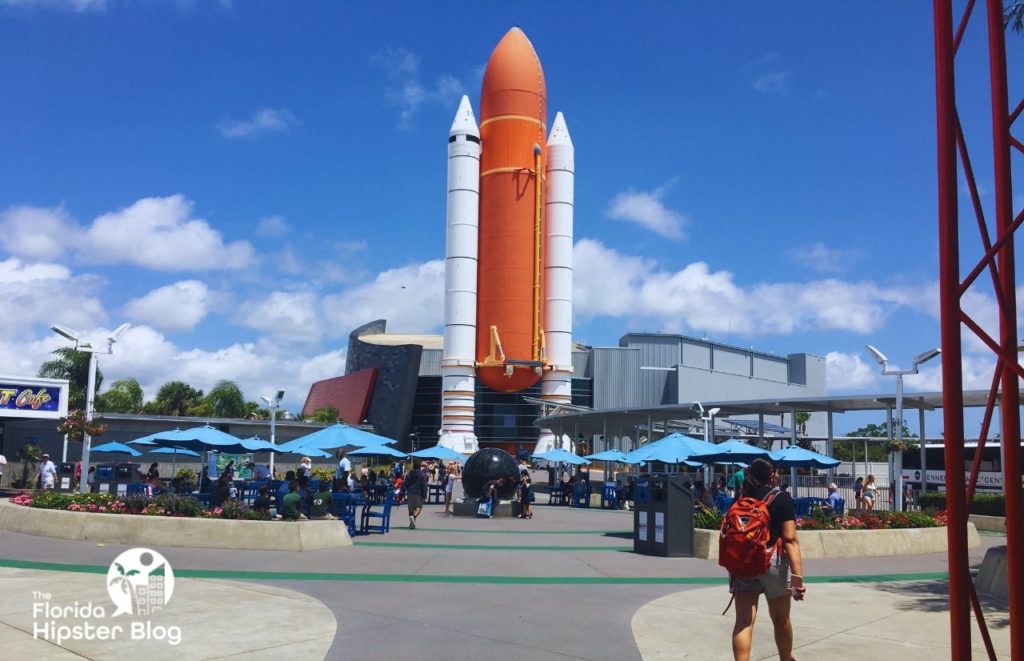 Kennedy Space Center has a staggering collection of activities to embark on and attractions to experience with something suitable for every age.
15. Sea Life Orlando Aquarium
Little ones are mesmerized by the underwater world and where better to explore it than Sea Life Orlando Aquarium.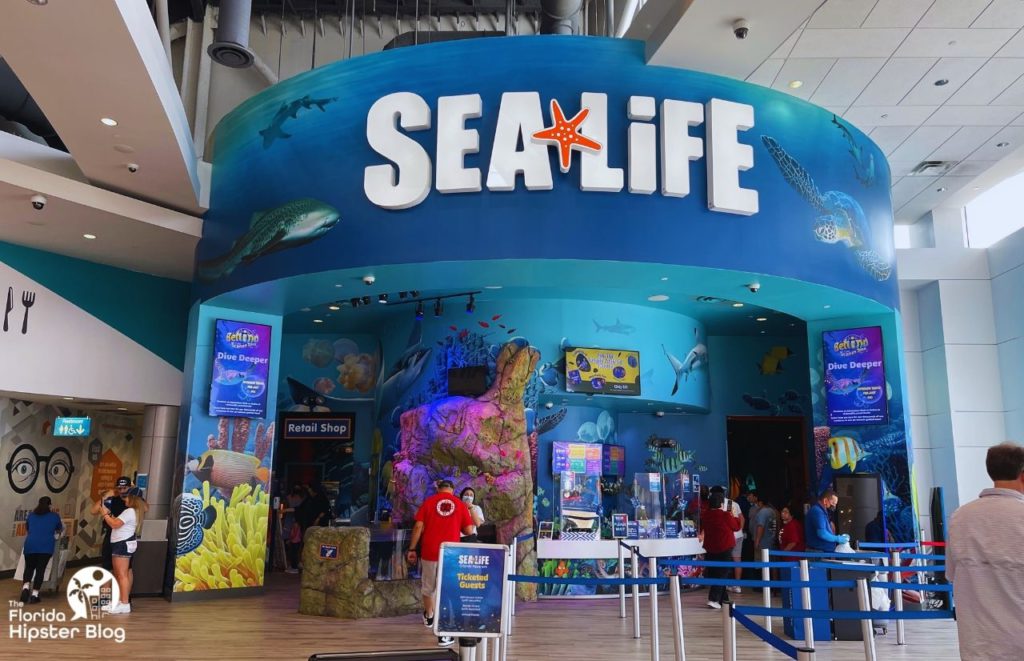 Not only does Sea Life Orlando feature an abundance of interesting tanks and displays of some of the world's most spectacular sea life, the aquarium is also home to Orlando's only 360 degree walkthrough ocean tunnel.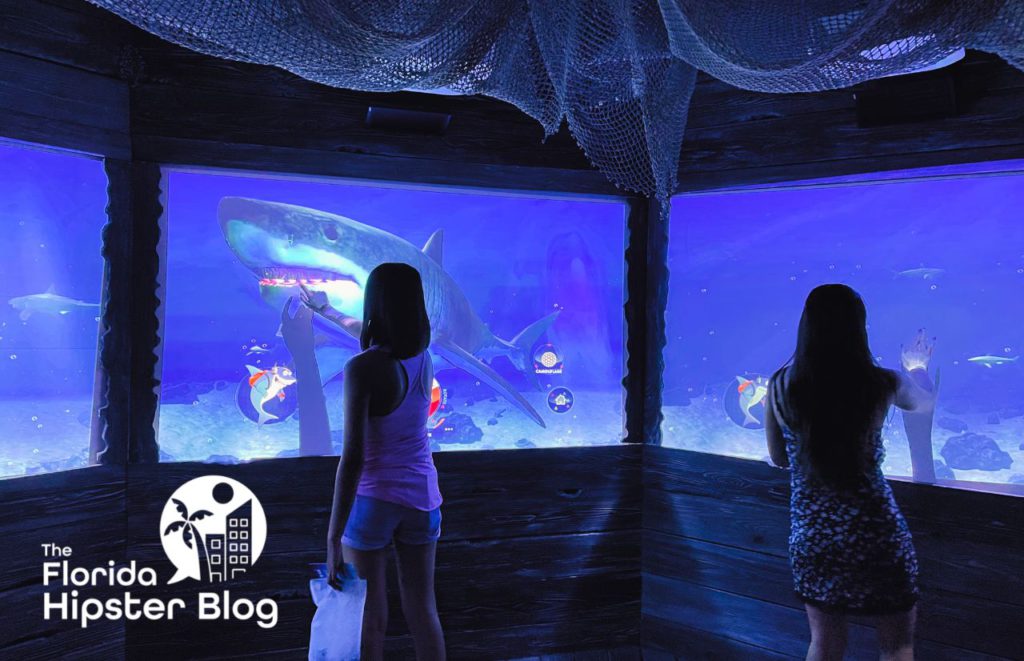 Sharks swim above you, fish below you and you will be in awe with the underwater world surrounding them. Making it one of the best things to do in Orlando for teenagers.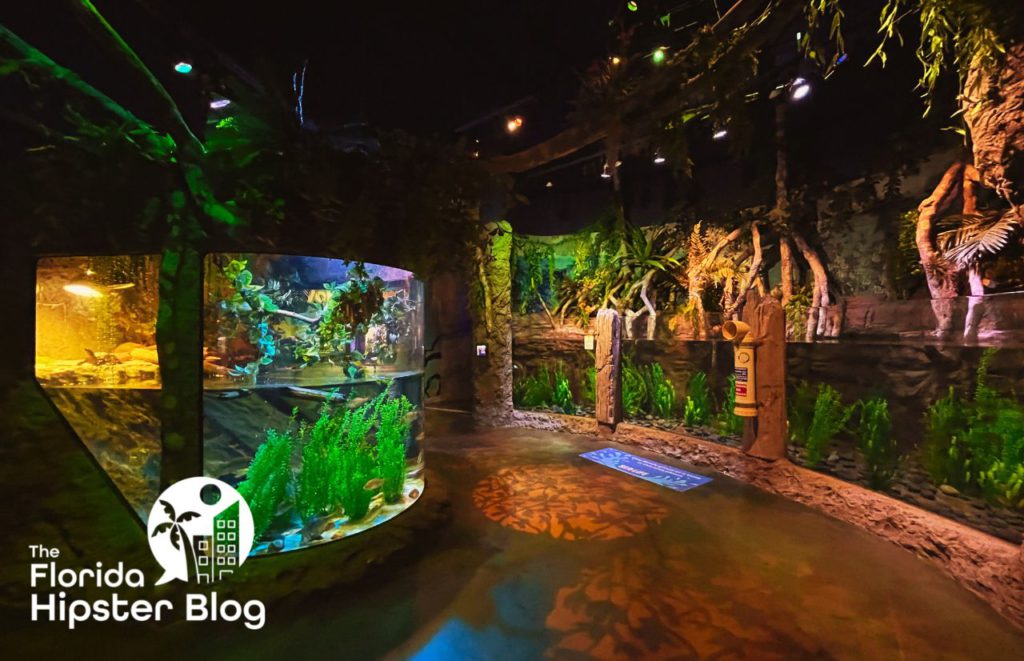 The aquarium also boasts multiple interactive zones for unique creature encounters and exciting sensory experiences.
Get up to 76% off of the Orlando attractions with Groupon TODAY!
Final Thoughts on the Best Things to Do in Orlando for Teenagers
Whew! That was a LOT of activities covered in this guide. I don't blame you if you can't pick which one to do first. We certainly can't.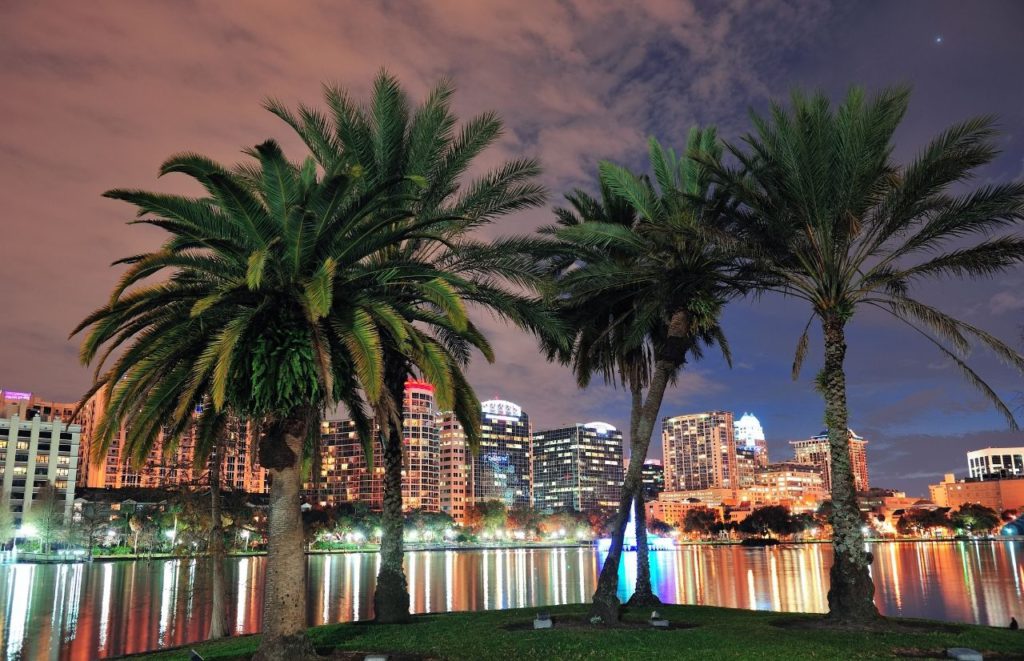 Whether you decide to take a thrilling adventure at iFLY, sing your heart out at Rising Star, or keep it low-key by watching fish swim above you at Sea Life Orlando, I'm sure you will have tons of fun!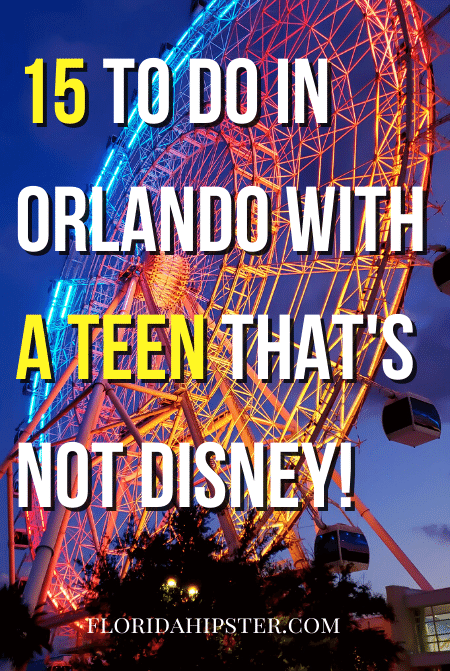 What's one of your favorite things to do in Orlando for teenagers? Let us know in the comments section below!
Happy Florida Travels!
NikkyJ
UP NEXT: BEST Dessert in Orlando: 19 Places You Won't Regret Visiting!
Some Photos Courtesy of Canva.com