Castles might not be the first thing that come to mind when exploring the Sunshine State, and while our castles weren't built by daring Viking invaders, or promiscuous English rulers with a penchant for multiple wives and battles with roses, castles in Florida are a real thing and make for a great day out.
At least one of these castles is inhabited by a real princess, another is a school for wizards…
Other castles in America celebrate the medieval architectural features so admired in historic Europe, and brought into the 21st Century as luxury hotels and museums.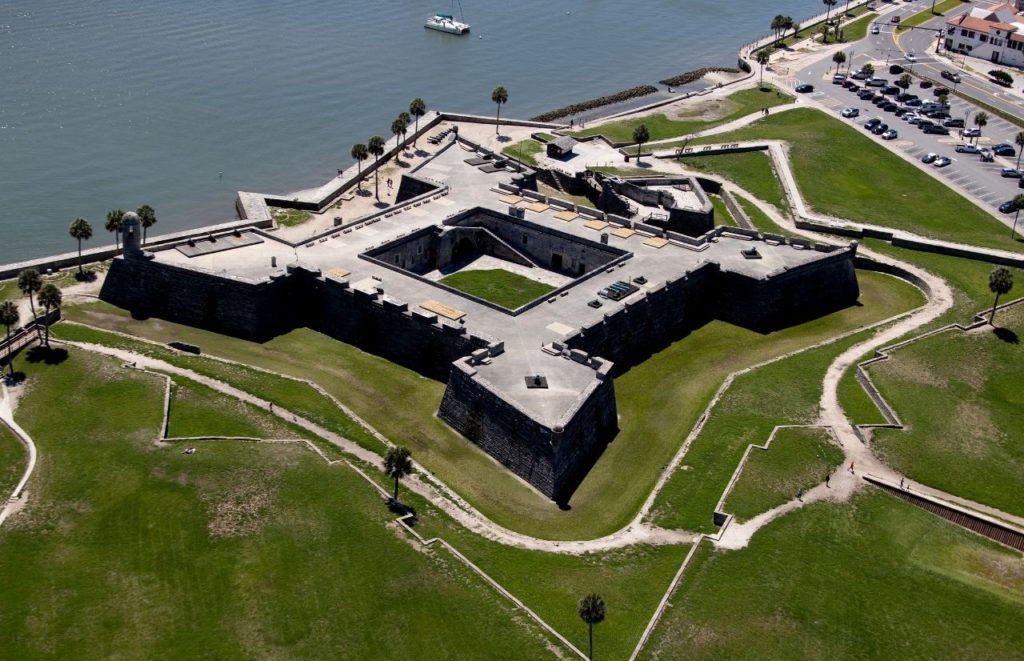 THIS POST MAY CONTAIN AFFILIATE LINKS. PLEASE READ MY DISCLOSURE FOR MORE INFO.  Which means if you click on certain links, I may receive a small commission at no additional charge to you.
1. Solomon's Castle (Ona, Florida)
I'm going to give you three guesses who owns Solomon's Castle. This beautiful castle in Florida is the dream-come-true home and workshop of American artist Howard Solomon.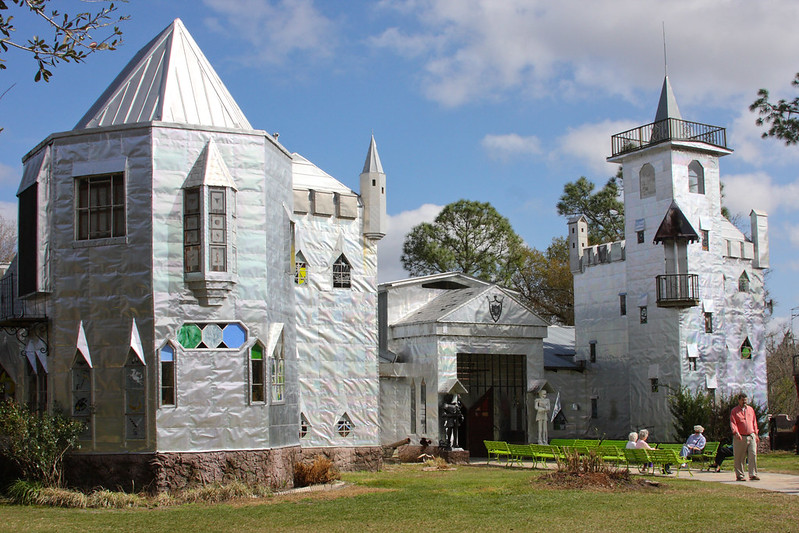 Known globally for his sculptures, Solomon's castle also boasts more than 80 bespoke stained-glass windows, bringing all the magic of medieval Europe to Ona. Tours are available with the artist himself.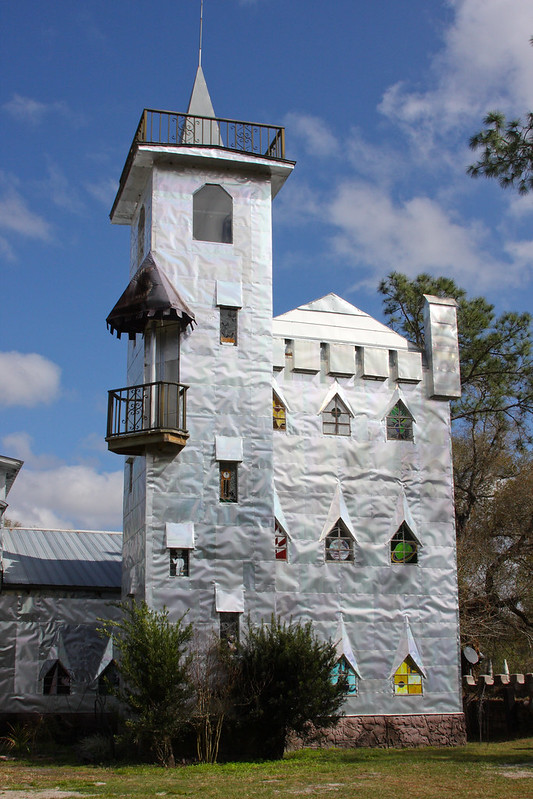 Make a day of it at this artist's castle in America and tuck into royal cuisine at The Boat-in-the-Moat restaurant.
You can actually dine in the belly of the boat. Solomon's Castle has perfected the jolly spirit of aristocratic freedom at this unique destination.
2. Castle Warden (St. Augustine, Florida)
Now the home to Ripley's original Believe It or Not collection, this Moorish castle in Florida was built as a winter residence for William Warden, who gave it his name.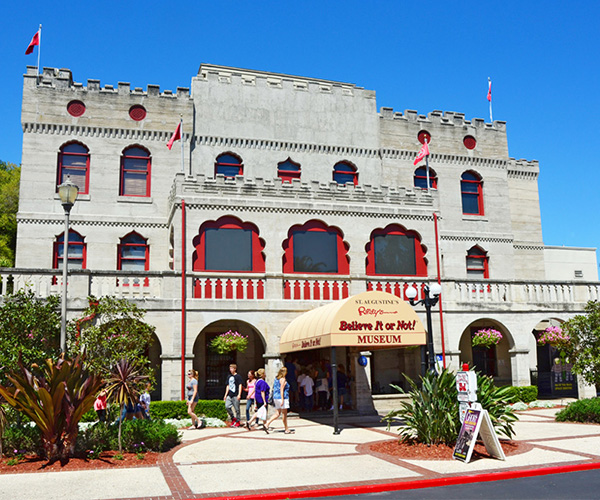 Built in 1887, this castle has enjoyed various reincarnations over the decades, morphing from luxurious private residence in the sun to a charming hotel in the 1940s.
From a decade of life as a posh bed and breakfast, Castle Warden dived into a new era at the hands of Robert S. Ripley – he of collecting oddities fame – who baffled visitors at the world's first "odditorium".
Castle Warden was the very first Ripley's Believe It or Not Museum and continues to welcome guests to experience its oddness to this day. A great day out for the whole family.
It's one of the most unique castles in Florida.
Reserve Ripley's St Augustine Deals on Wheels Combo Tickets today!
3. Casa Monica (St Augustine, Florida)
In the same locale as Castle Warden is another castle in Florida, and this is one you can stay at. Casa Monica is a luxury hotel, part of the Autograph Collection.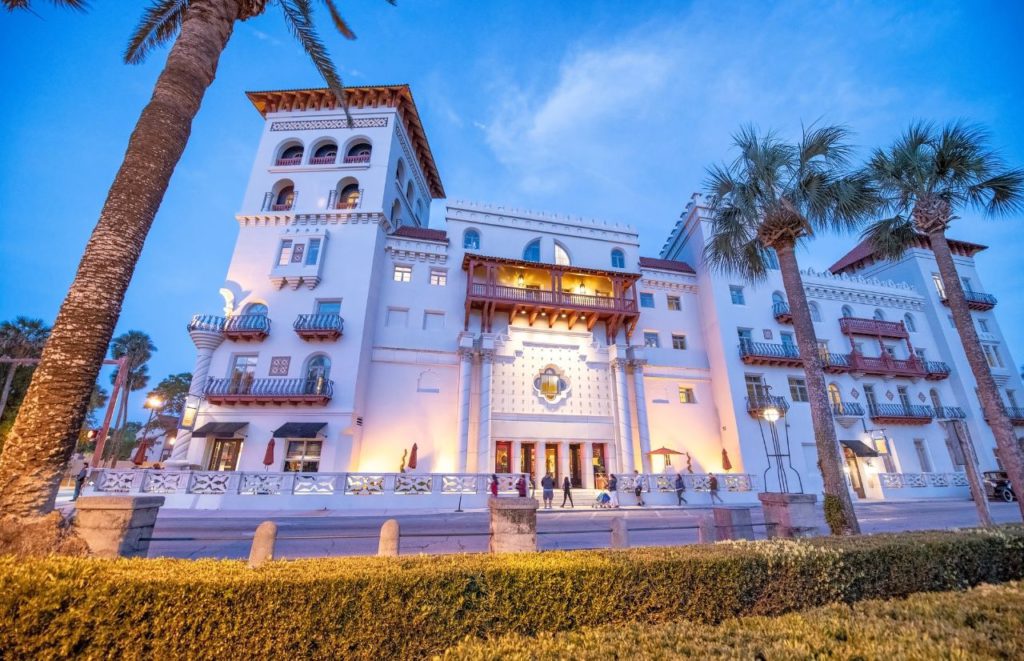 Approach the hotel's impressive white stone entrance, with the gilded name carved into the stonework and enter into a world of luxury.
The suites offer historic charm, and if you can nab the Kessler suite you'll never want to leave.
Call yourself Lord or Lady and you'll start to believe it in this four-story penthouse suite, built into the castle's tower. View on all sides. This is how the other half live.
Book Your St. Augustine Hop-On Hop-Off Trolley Tour TODAY!
4. Coral Castle (Homestead, Florida)
1,100 tons of coral rock and one man's imagination await you at Coral Castle. Follow your passions, they say.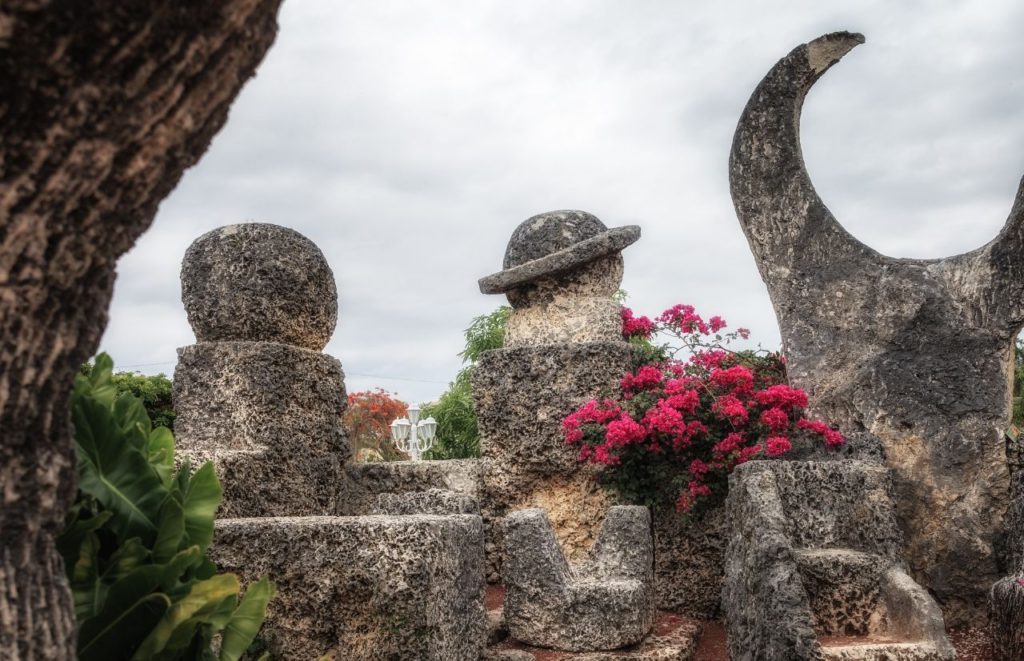 Well, that's exactly what Edward Leedskalnin has done at Coral Castle. This fantasy attraction was carved over 28 years by Ed, alone.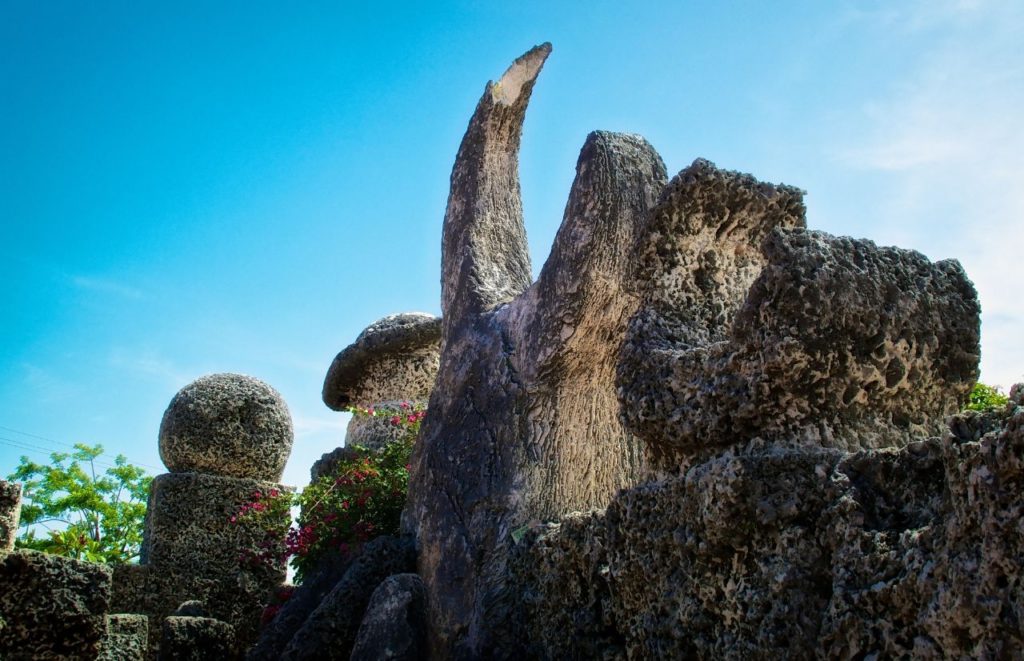 Never a lived-in castle, Coral Castle was born with the alluring spirit of ancient ruins. An unusual and mysterious destination, that is a pure celebration of an obsession.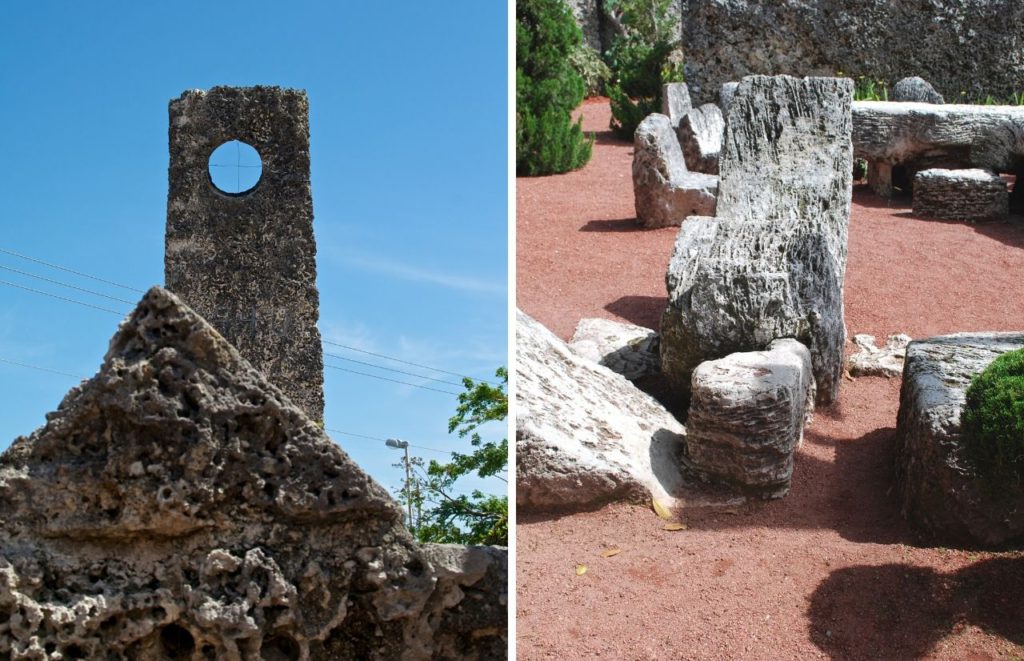 Impress yourself with your unknown strength by opening the 9-ton stone gate with just the light touch of a finger. Just how did he do it? Nobody really knows.
5. Castle Otttis (St Augustine, Florida)
Yes, there really are three t's in Castle Otttis. No, we don't know why either. Built in honor of Jesus Christ, this landscape-sculpture is the perfect setting for a wedding ceremony.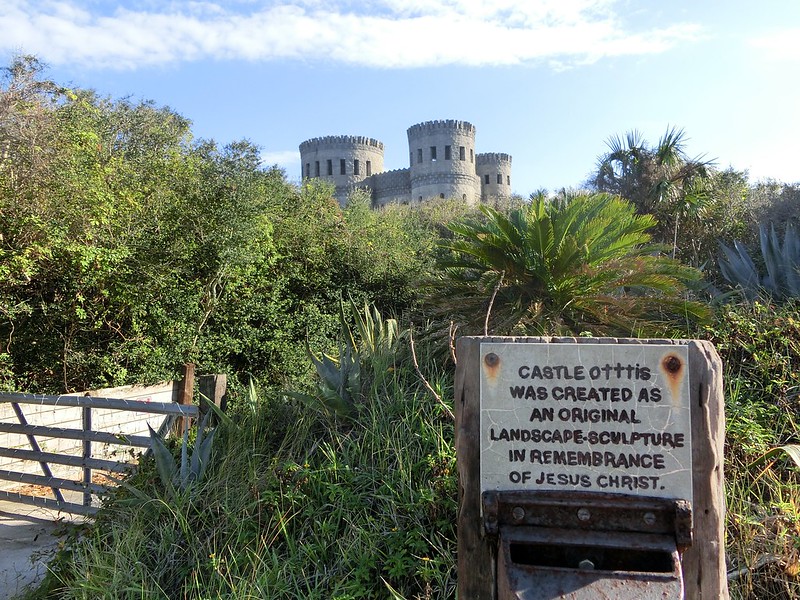 Modeled after an Irish Castle of the 1000s, the castle's interior has a distinctly spiritual atmosphere, echoing the feel of early Irish Abbeys of the same era. Making it one of the most majestic castles in Florida!
You'll need an appointment if you want to visit, but you'll grab a great photo from the roadside – it's sort of hard to hide a castle.
6. Villa Zorayda (St Augustine, Florida)
Another example of a Moorish castle begs to be visited in Augustine.
Those 1880s locals sure loved their castles! Architecturally inspired by the monumental Alhambra Palace in Spain, the Villa Zorayda Museum is home to an expansive private art collection.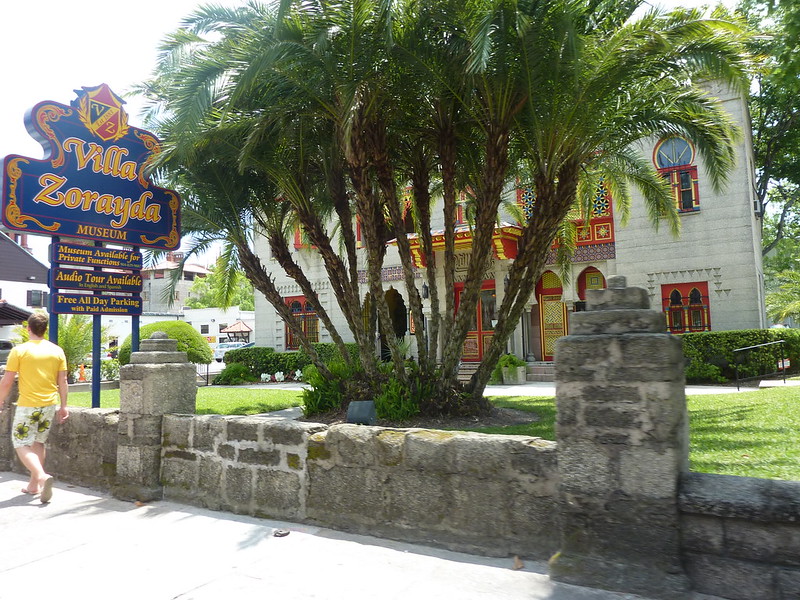 Unusually for a castle in America, Villa Zorayda is still owned by the family who started the collection over 100 years ago.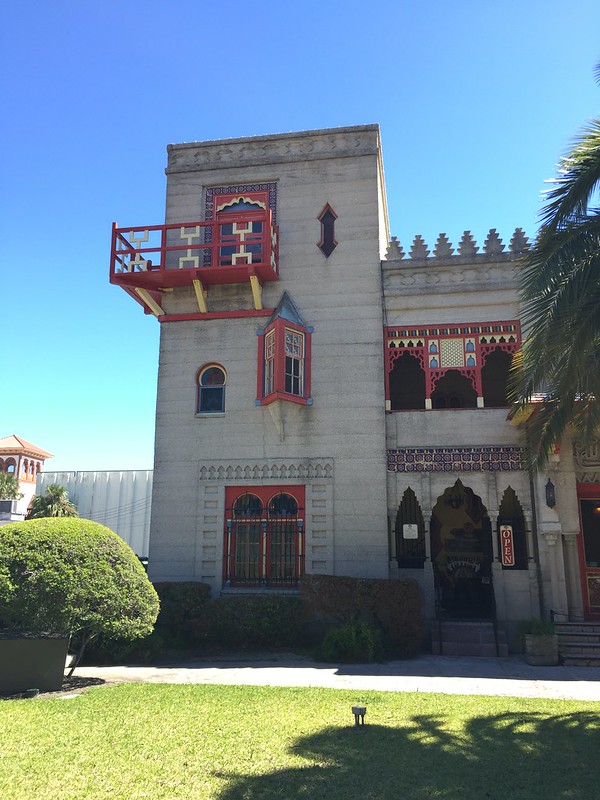 Christmas is a mesmerizing time of year to visit Villa Zorayda and every room is transformed with festive sparkle.
7. Fort Matanzas (St Augustine, Florida)
Take the ferry out to Fort Matanzas, a genuine historic watchtower from the 1740s. The watchtower was constructed to defend the Spanish military base of St Augustine and is now run by an army of volunteers.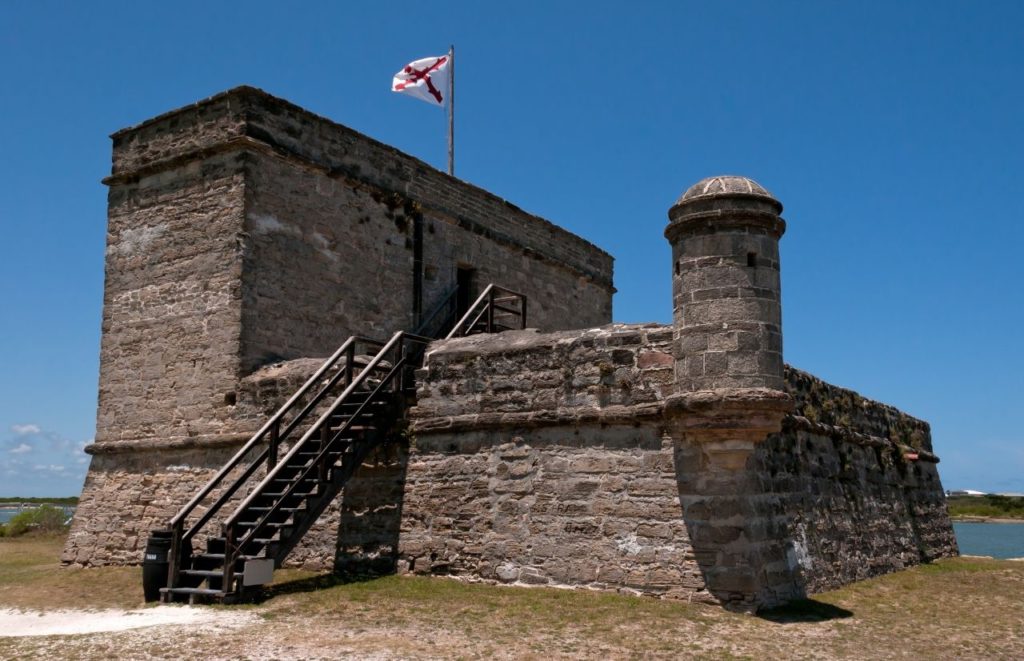 Local kids can get involved with this fort in Florida by joining the Junior Ranger program, or escaping on camps here.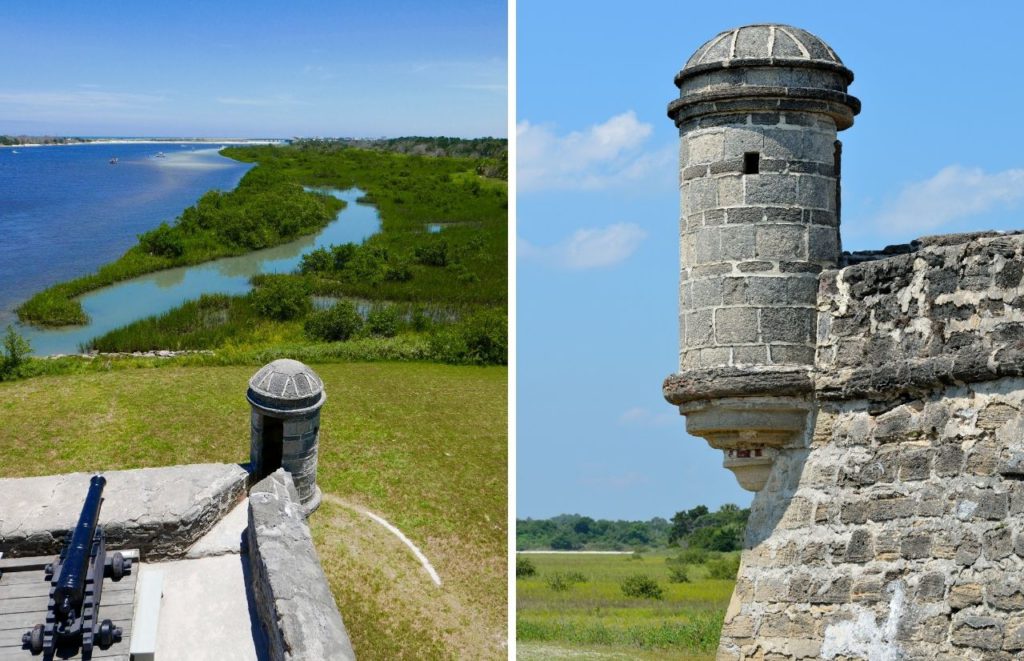 Visitors should check the calendar of events, to make your visit even more memorable. Nature lovers will treasure the opportunity to hike the Marsh Trail, or relax at the beach.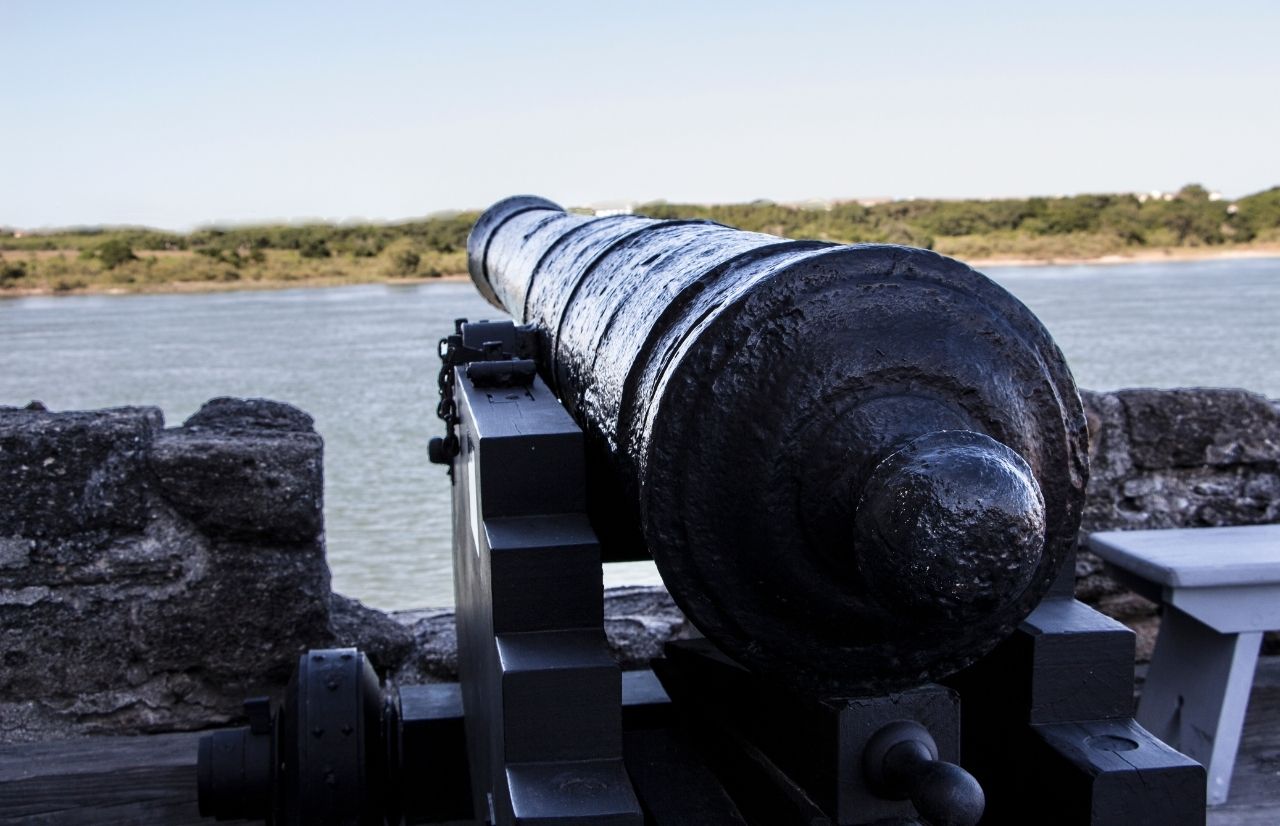 8. Fort Zachary Taylor (Key West, Florida)
Set in grounds dating way back before the Civil War, Fort Zachary Taylor offers a fascinating day out for the family.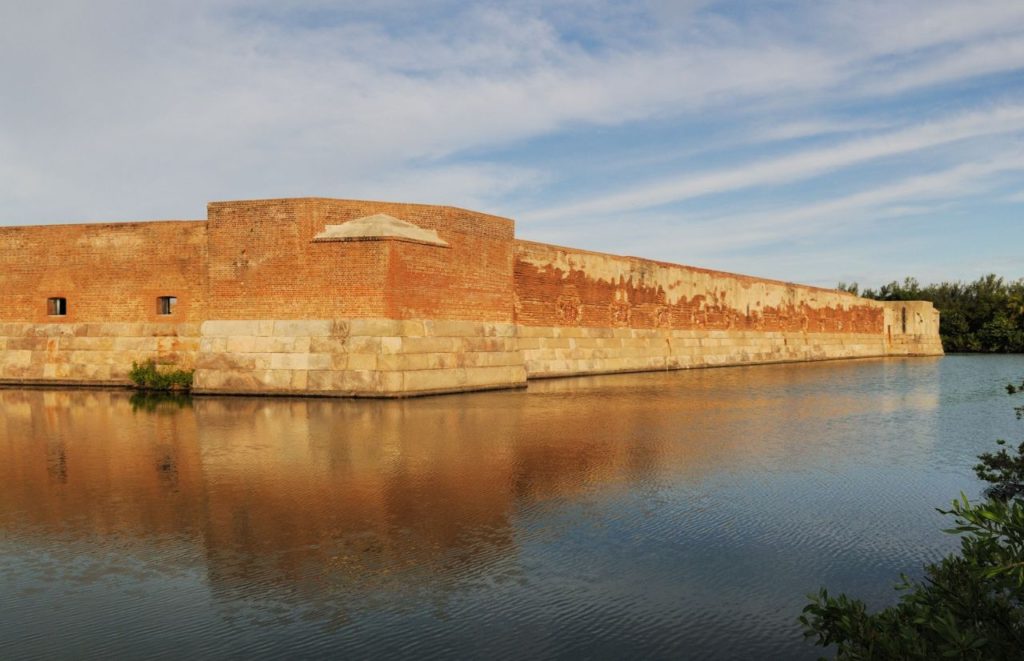 Set in 54 acres of park, this National Historic Landmark shows a side of Florida that many visitors don't get to see. This makes it one of the best forts in Florida.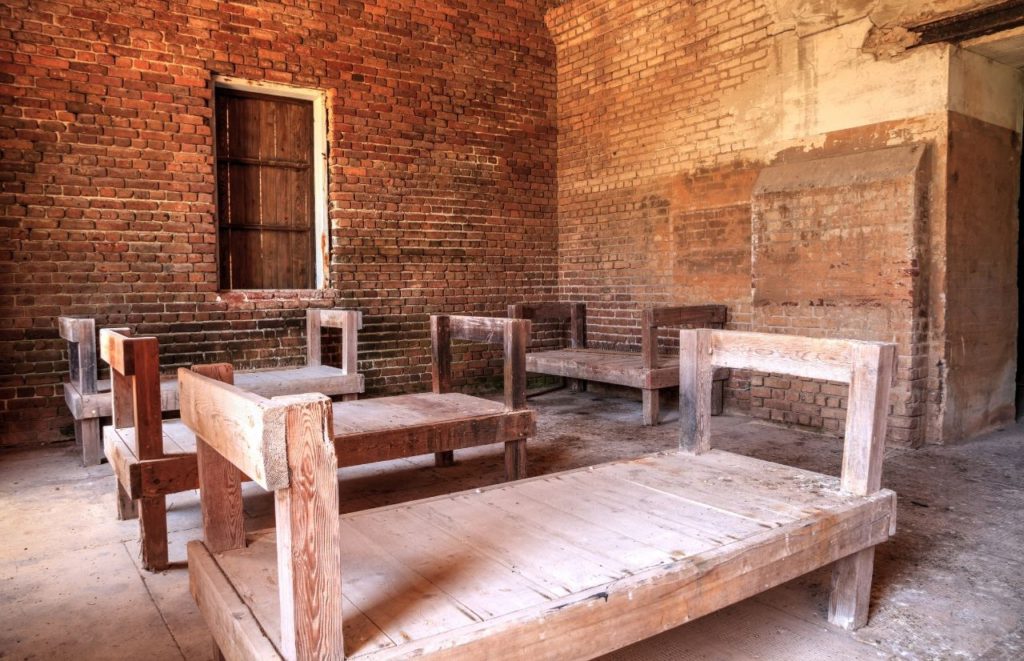 The fort itself was constructed in 1845, shortly after Florida joined the United States, and is named after the twelfth President, Zachary Taylor.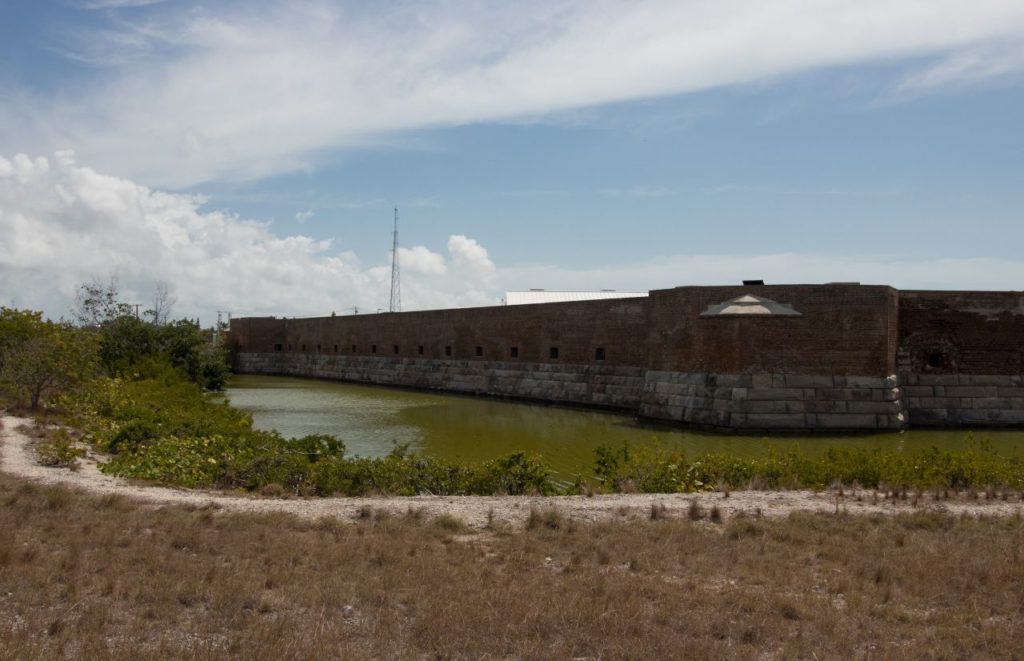 Beyond the military sightseeing, Fort Zachary Taylor has a stunning beach, which has a license for dreamy weddings and private functions.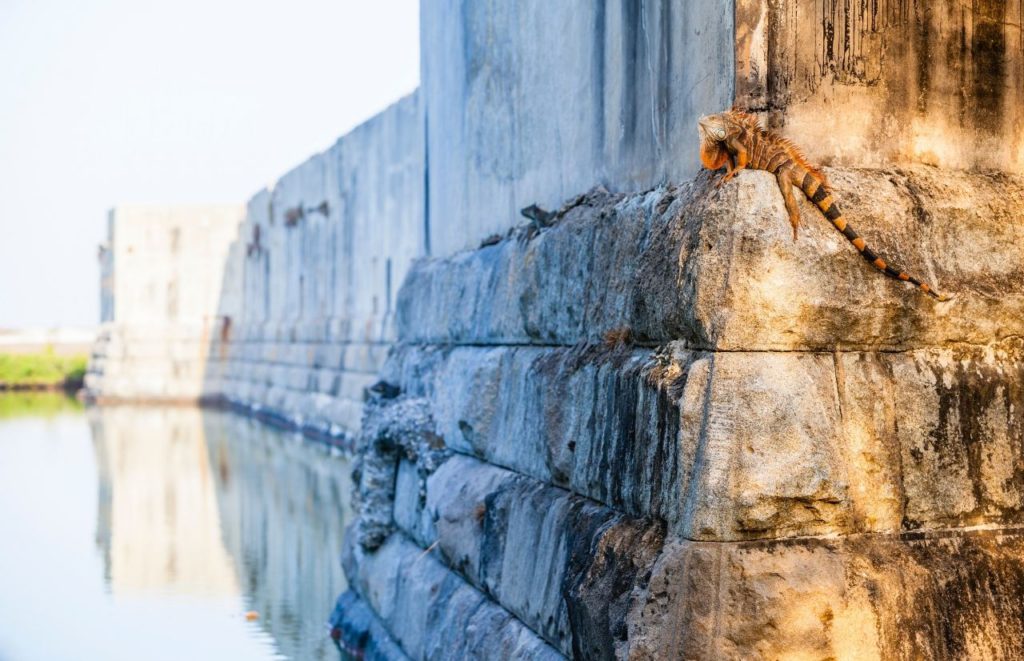 There's a café too, for less private functions… like a great family day out in Key West!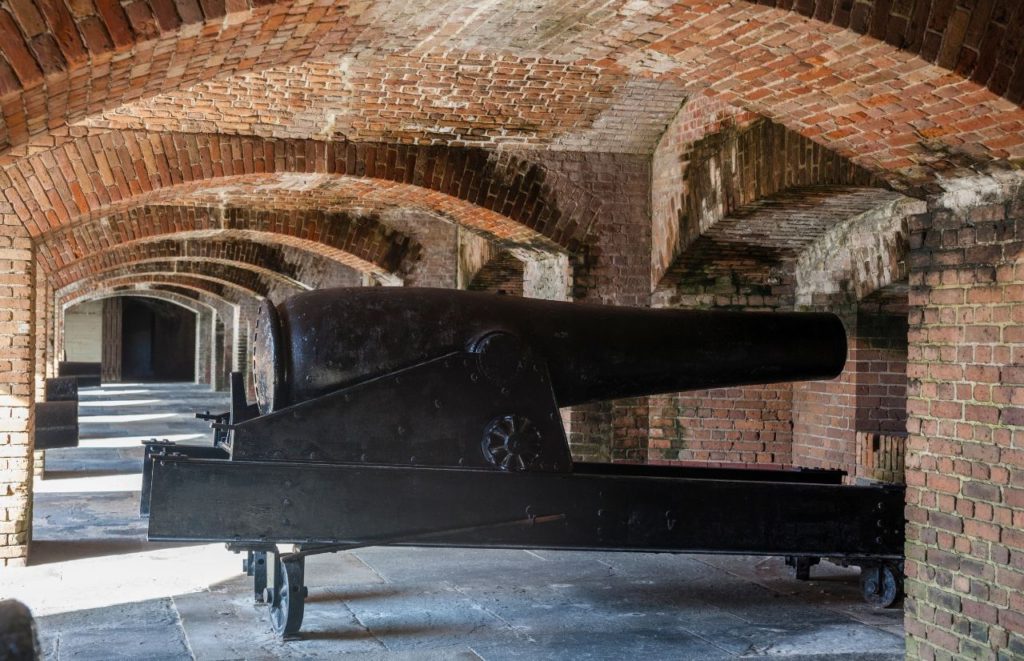 Get your discounted Key West Tour Tickets here on Groupon TODAY!
9. Fort Jefferson (Key West, Florida)
Instantly recognizable from its bird's eye view, Fort Jefferson can be found on Garden Key, with the Dry Tortugas National Park.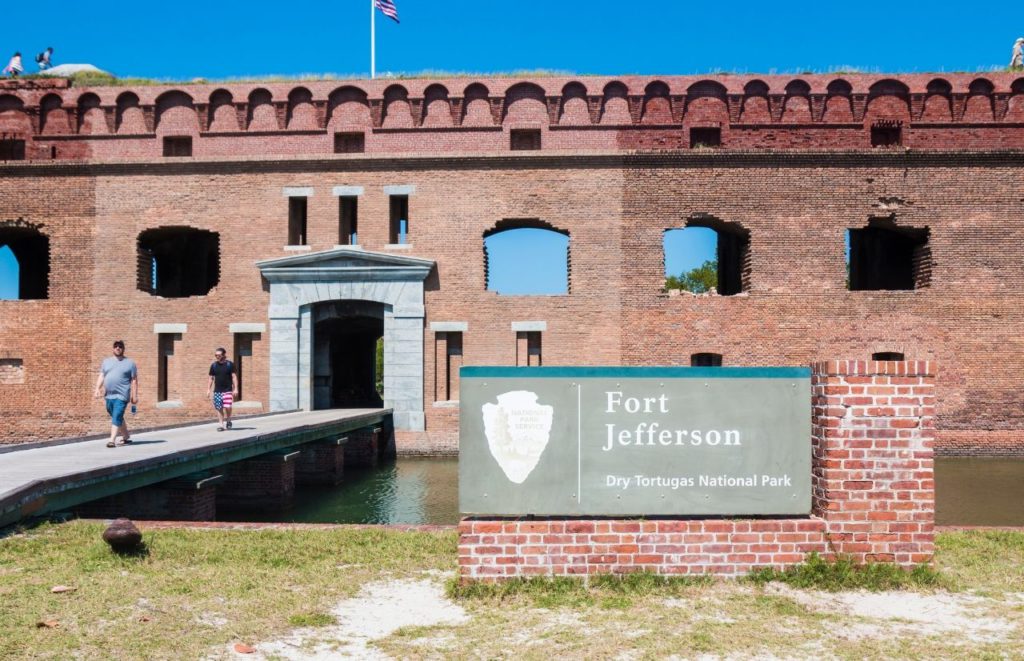 The Florida Fort is the largest brick building in the western hemisphere and saw active service from 1861 to 1869, when it was inhabited by almost 2,000 people.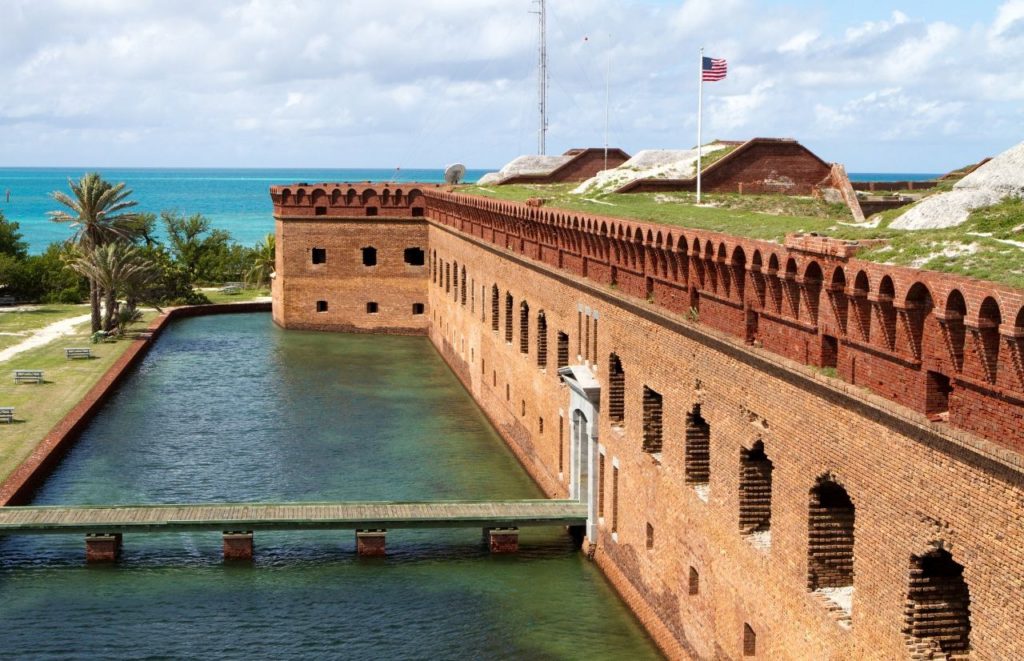 Tour the site and experience life as a 19th Century soldier. You'll be pleased to hear that whilst the fort remains very much in its original state, the smell of so many crammed into such a small space has long passed.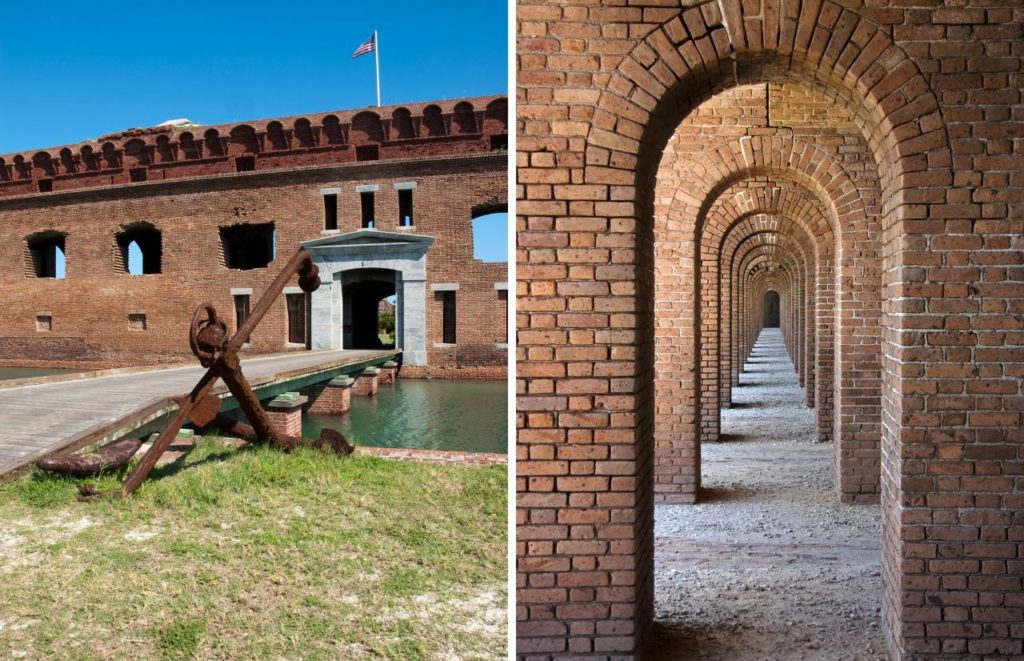 First hand accounts of the Fort in action don't smell pretty…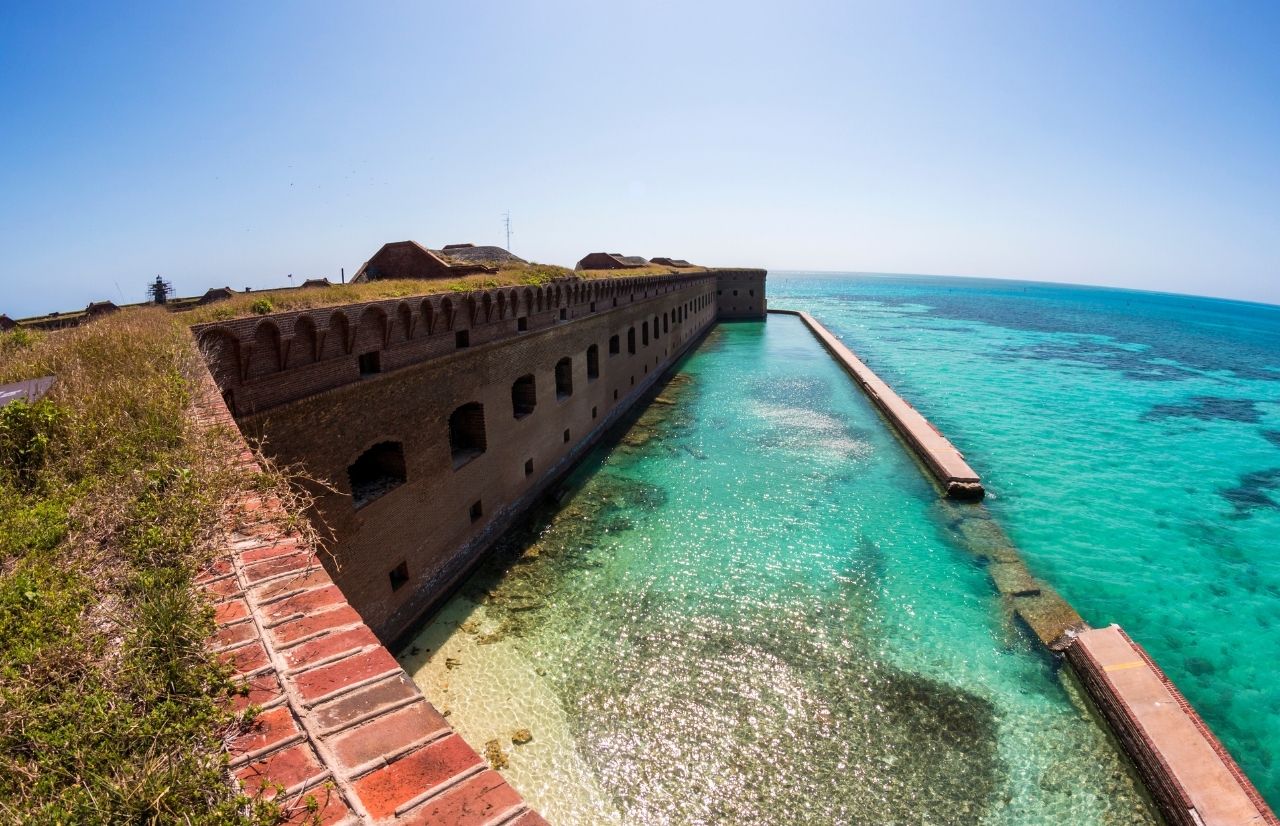 If you really want to push the boat (well, plane) out, charter a small plane and take to the skies for a breath-taking aerial tour of the site.
10. Loews Don Cesar (St Petersburg, Florida)
Want to stay in a beachside castle? The Don Cesar is your pad. Gorgeous, coral painted walls are gently baked in the sun's glow, keeping guard over the hotel's multiple swimming pools and facing onto the sea.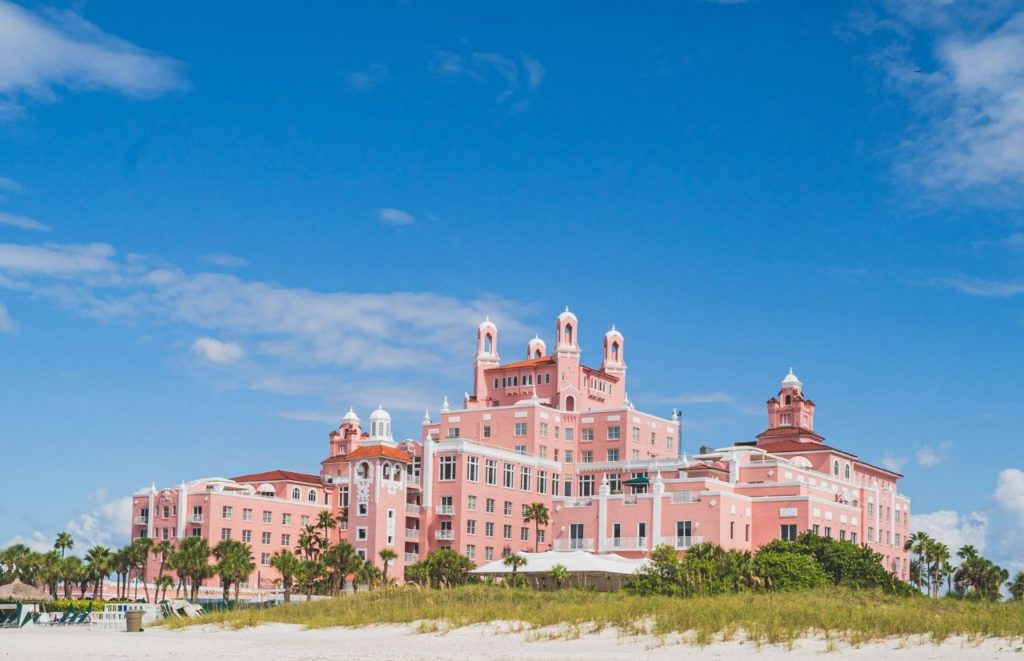 The self-styled "Pink Palace of St. Pete Beach" has been a landmark since the day it opened in 1928. Continuing to deliver opulent luxury, this Gatsby-esque residence is the address for your special stay in St. Petersburg, Florida.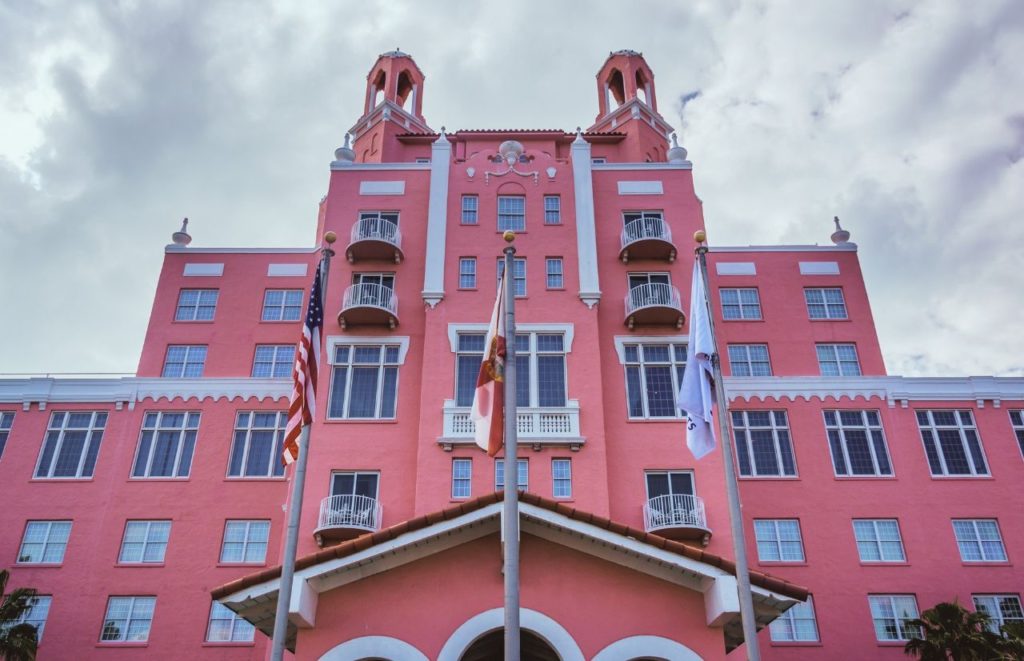 Rewatch Robert Di Niro in "Once Upon a Time in America" to see The Don Cesar star on the big screen.
11. Hogwarts Castle (Orlando, Florida)
The world's most famous school for witchcraft and wizardry is open for Muggles to visit at The Wizarding World of Harry Potter in Orlando. Join Harry, Ron and Hermoine for an interactive adventure inside one of my favorite castles in Florida.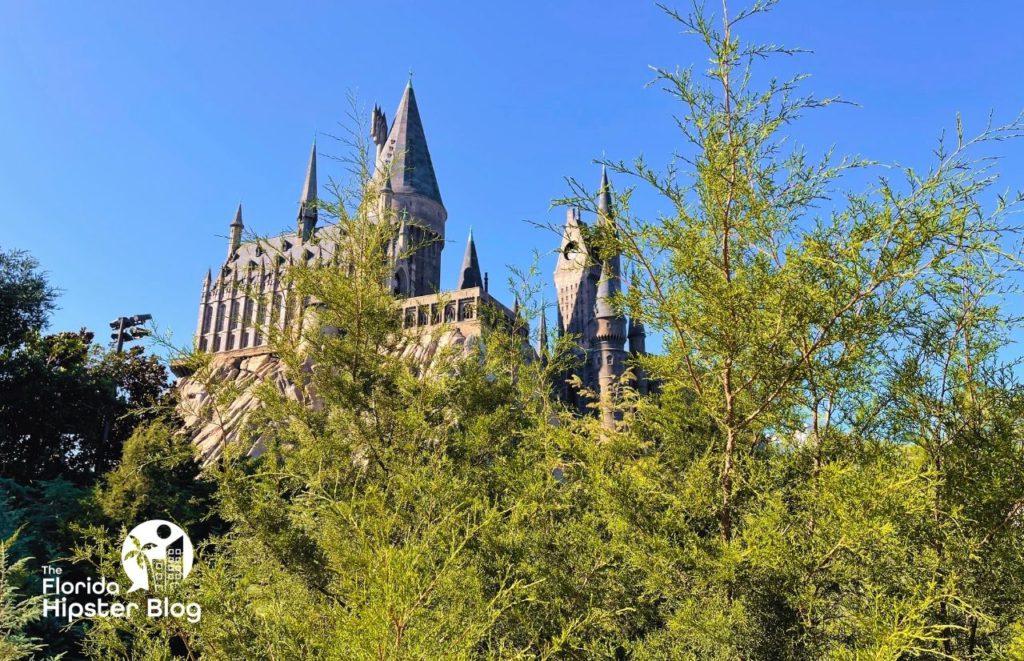 While you're in the Wizarding World, you'll also be able to tame dragons with Hagrid, and ride the magical Hogwarts Express from Diagon Alley to Hogsmeade Village for lunch and a Butterbeer.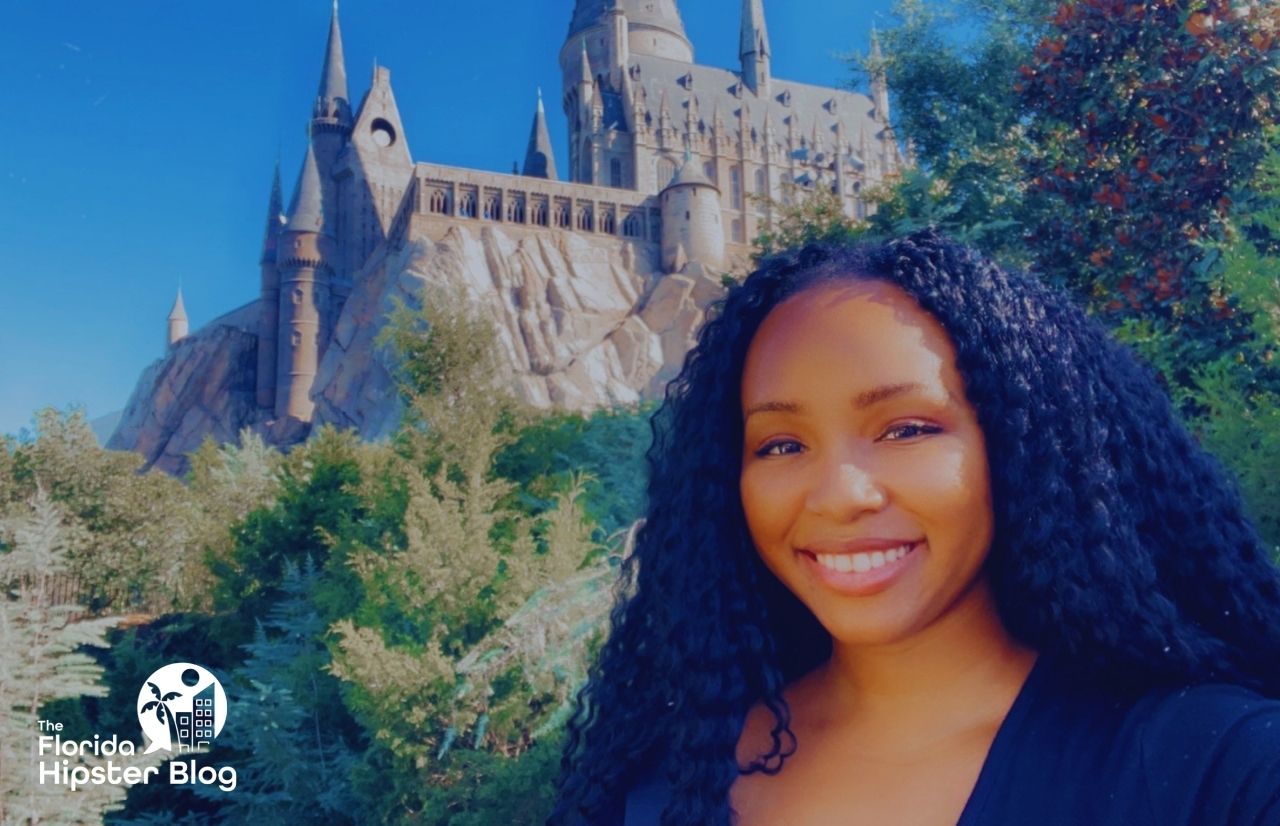 Also in the parks, check out the 3D TRANSFORMERS ride (Universal Studios) and VelociCoaster (Islands of Adventure).
12. Cinderella Castle (Lake Buena Vista, Florida)
I told you there was a Princess's castle in this list! How can we roundup the castles in Florida without mentioning the world-famous Cinderella Castle in Disney World's Magic Kingdom?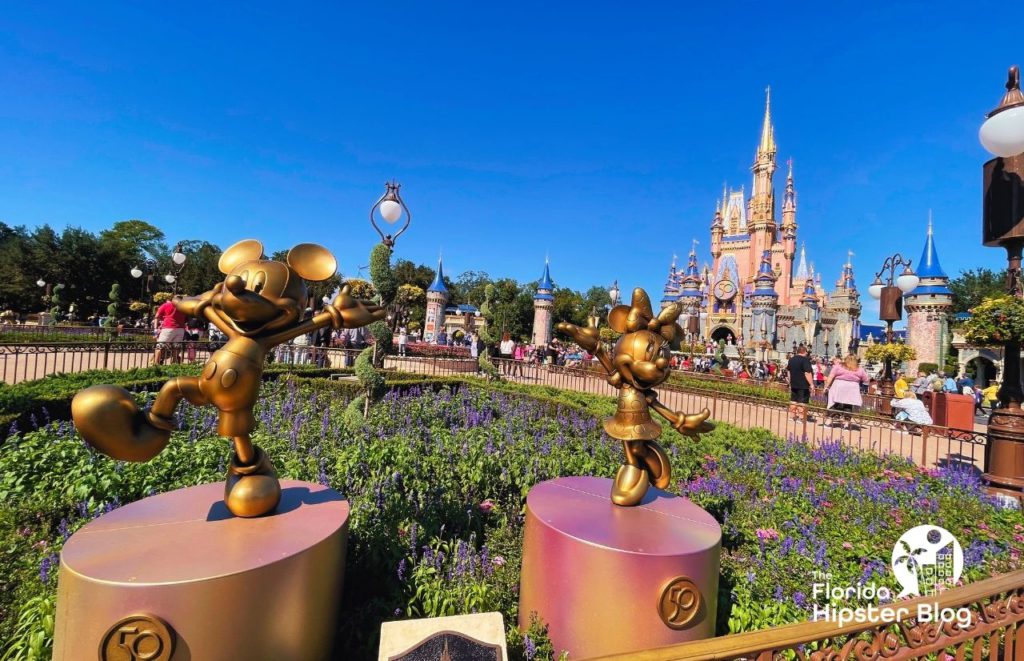 Every Disney theme park around the world has a classic fairy tale castle at its heart, and Cinderella Castle in Orlando is the gateway to the largest Disney theme park in the world.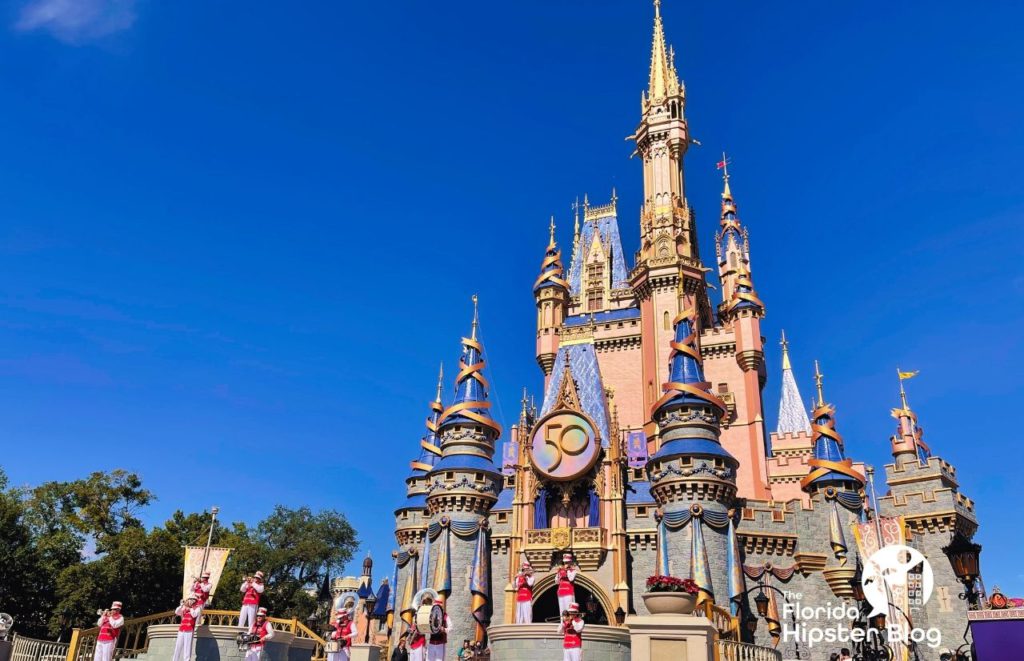 On the other side of the castle, visit Peter Pan in London (and Never Land), ride the Seven Dwarfs Mine Train, and fly the magic carpet with Aladdin.
13. Castillo de San Marcos (St Augustine, Florida)
Back to the "real" castles. Castillo de San Marcos was built by the Spanish to defend Florida in the 1670s.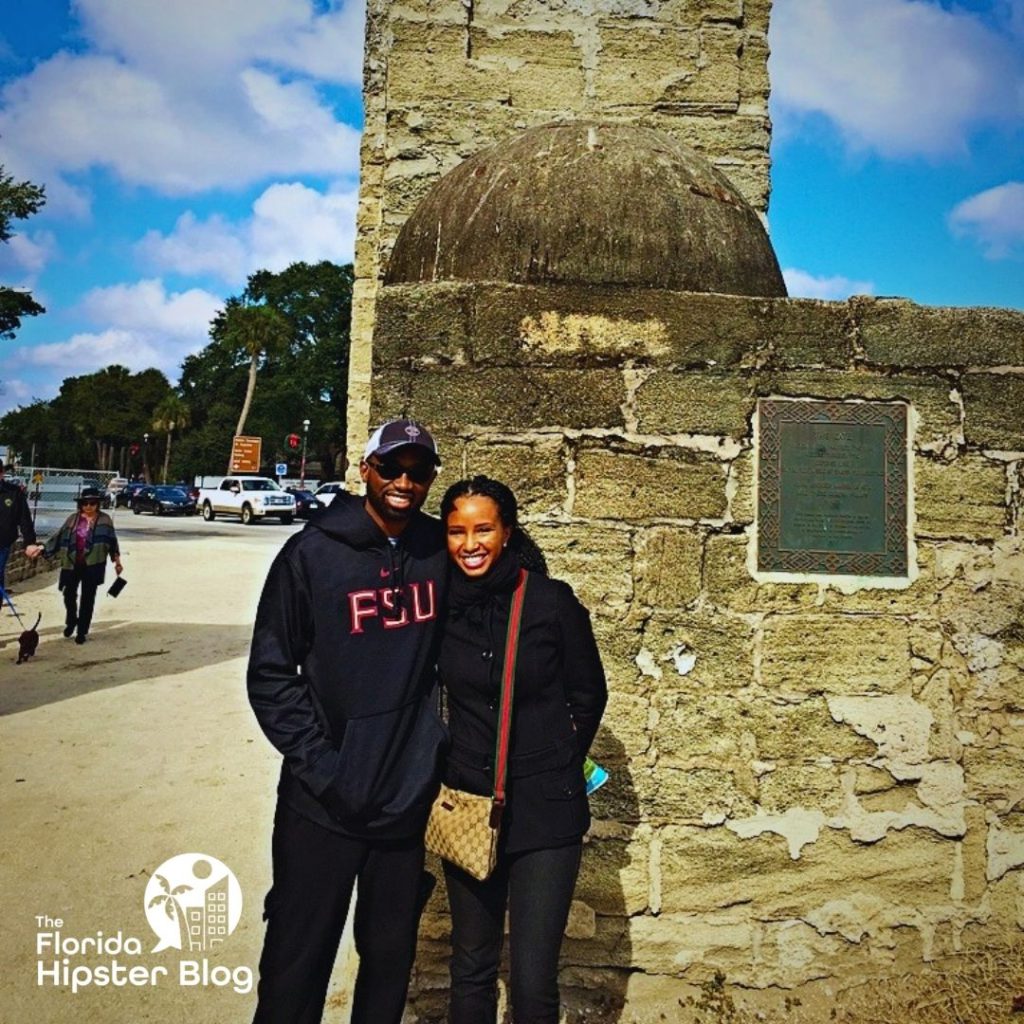 Still proudly standing, Castillo de San Marcos is the oldest masonry fort in the whole of North America.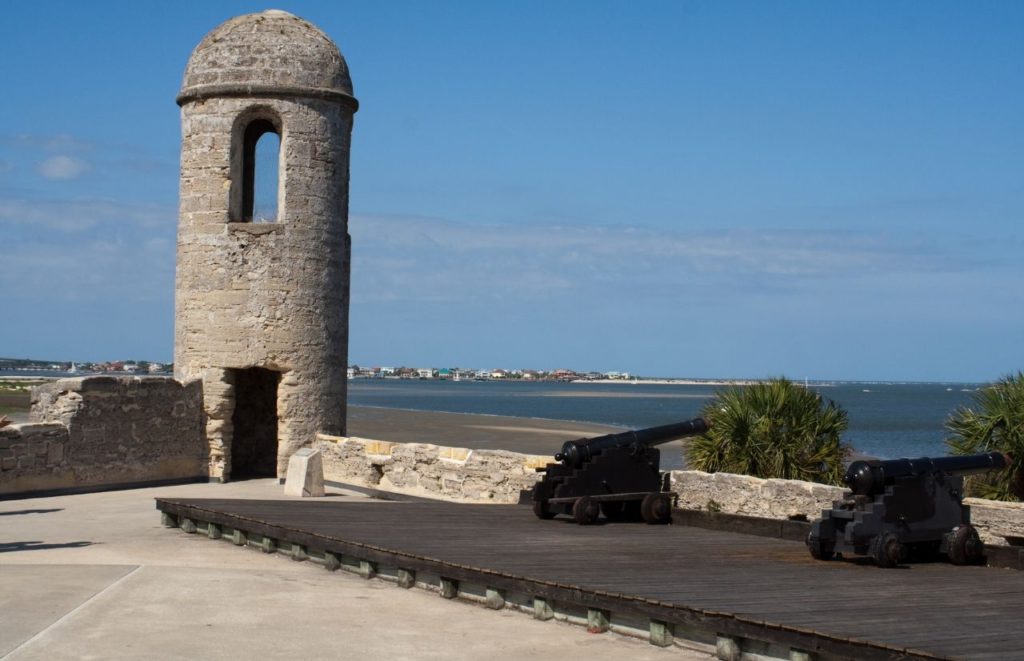 History buffs will marvel at Castillo's collection of historical artifacts and tales of times gone by. To get a taste, you can browse the virtual collection on the landmark's website.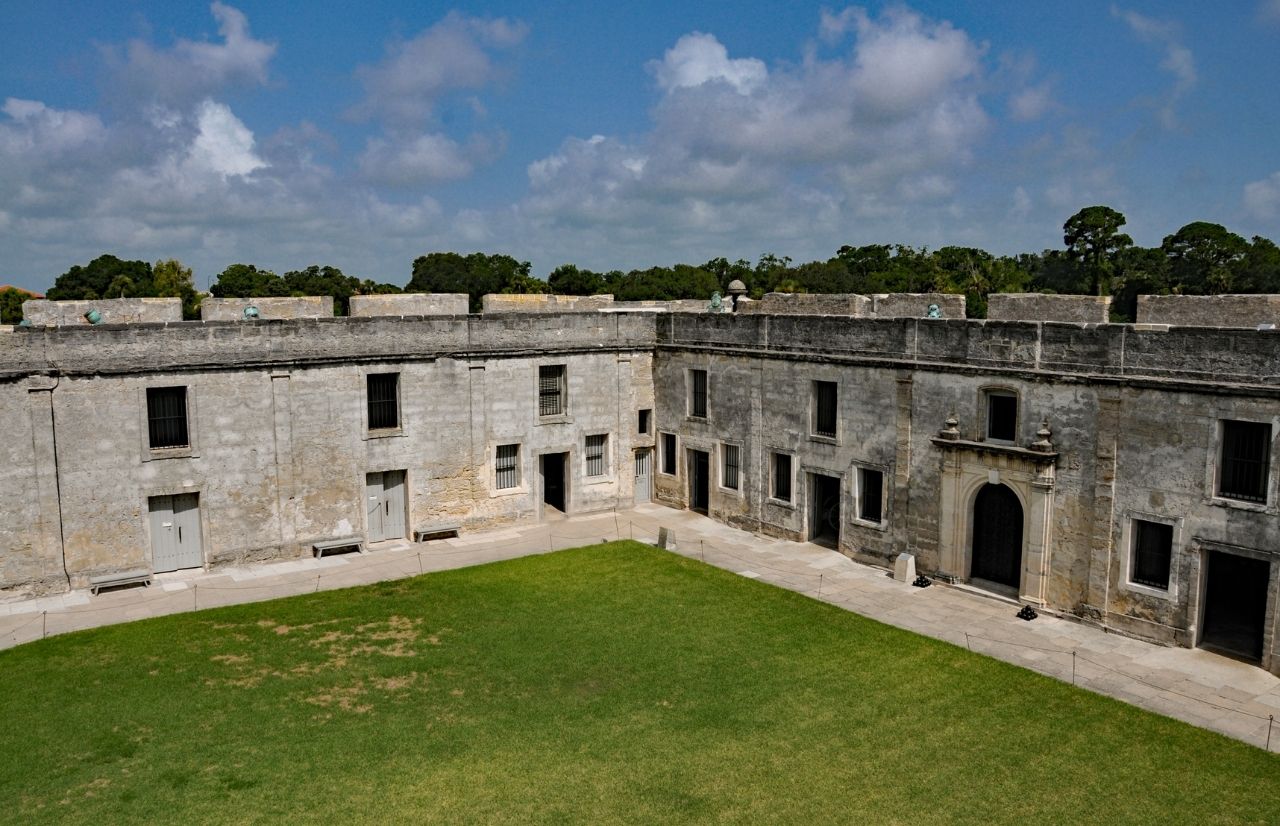 14. Fort Pickens (Pensacola, Florida)
More modern than Castillo de San Marco, Fort Pickens is part of the Third System of forts erected to protect Florida's coastline.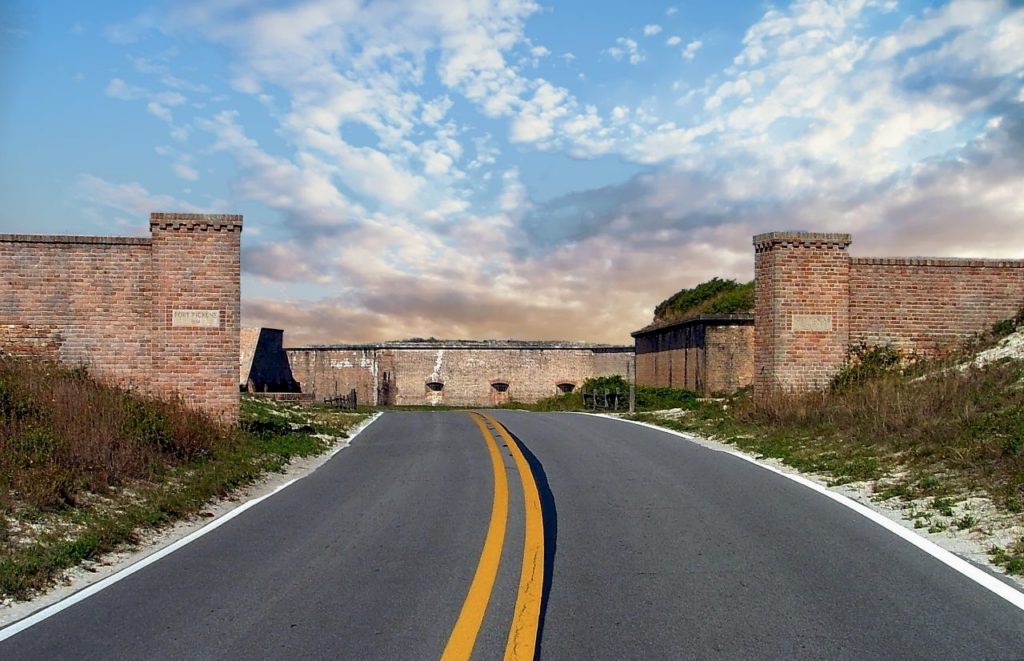 The perfect place for military enthusiasts to get romantic, with the best canon-and-sunset combo in town.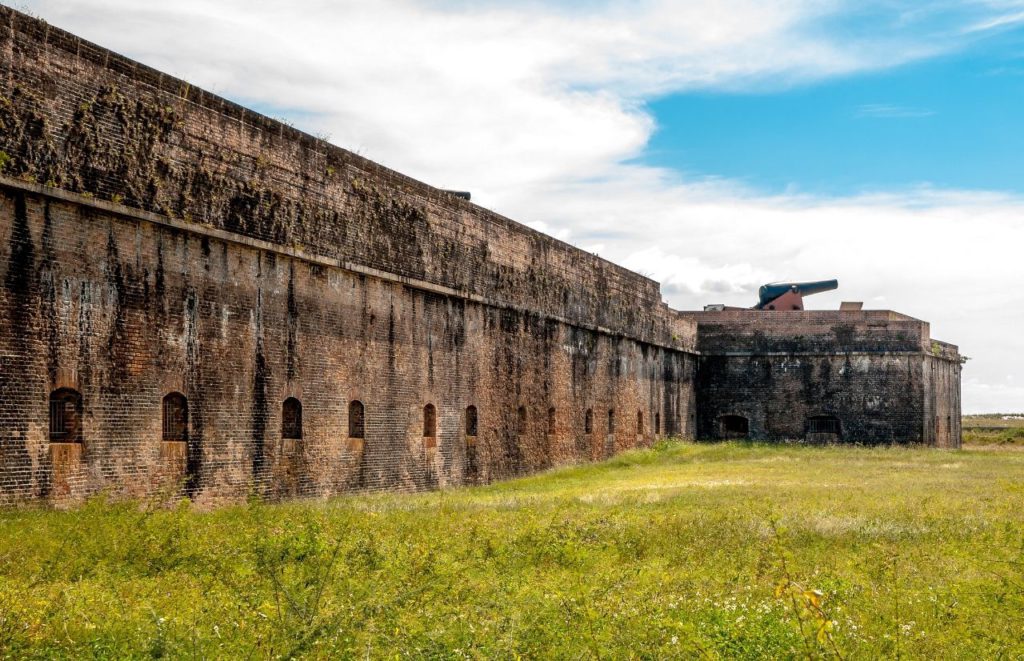 Fort Pickens – named after the Revolutionary Andrew Pickens – has a mixed history, swinging dramatically between heroic highs, and uncomfortable lows.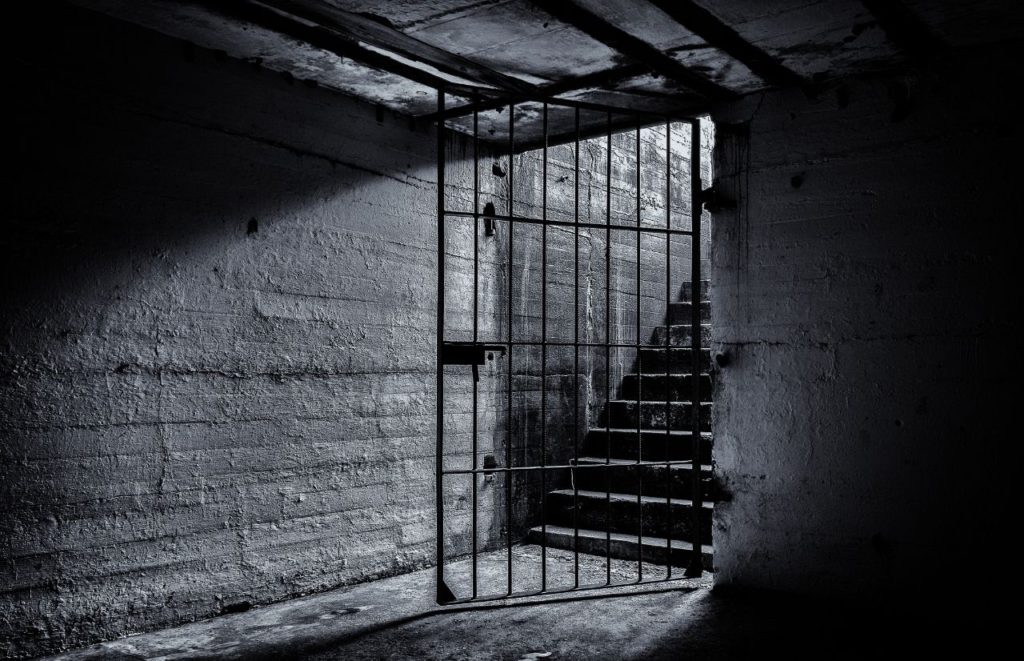 Of the lows, the Fort was used to round up Native Americans in the 1870s, leading to the infamous escape of Geronimo, who went on to complete countless raids across Mexico and the southern States. Making it one of the most unique forts in Florida.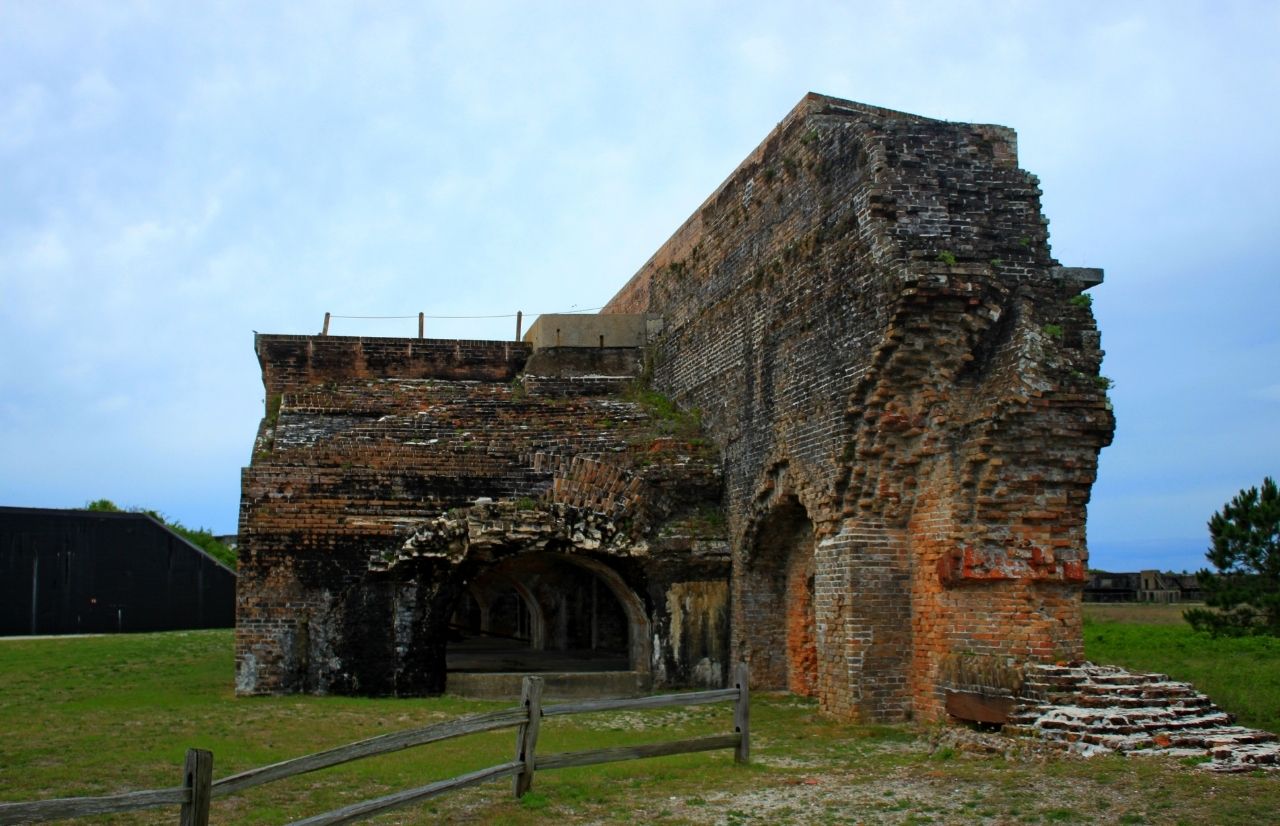 15. Fort Clinch (Fernandina Beach, Florida)
Rows of canons make it quite clear that you are entering a military site, but there's so much here at Fort Clinch for everyone.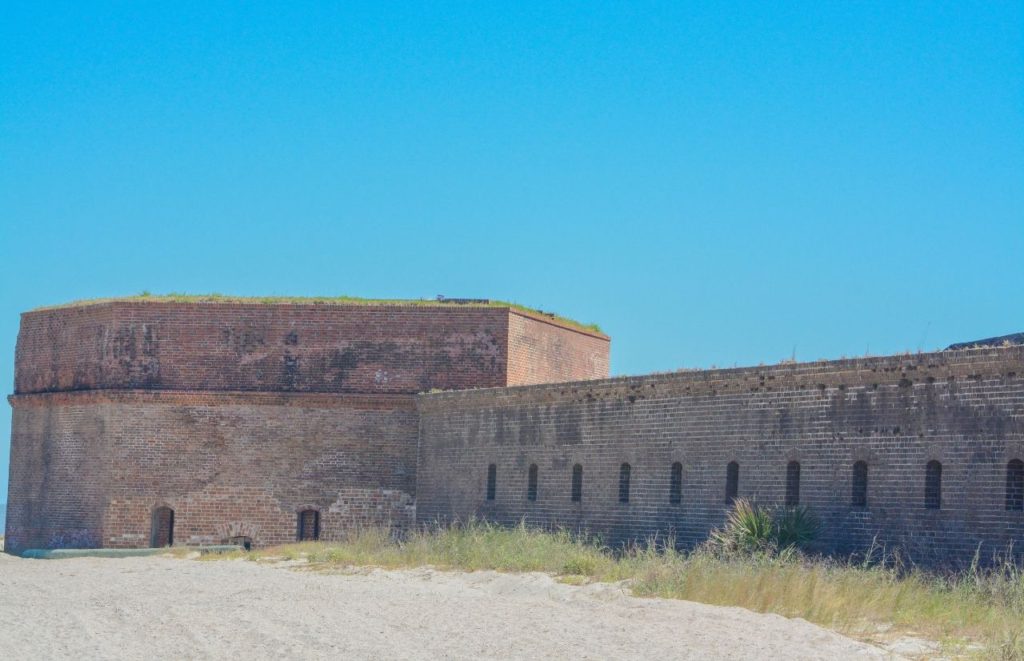 Fort Clinch played a critical role in the Civil War, and the fort's rooms are bustling with exhibits demonstrating the life of a Union soldier of the time.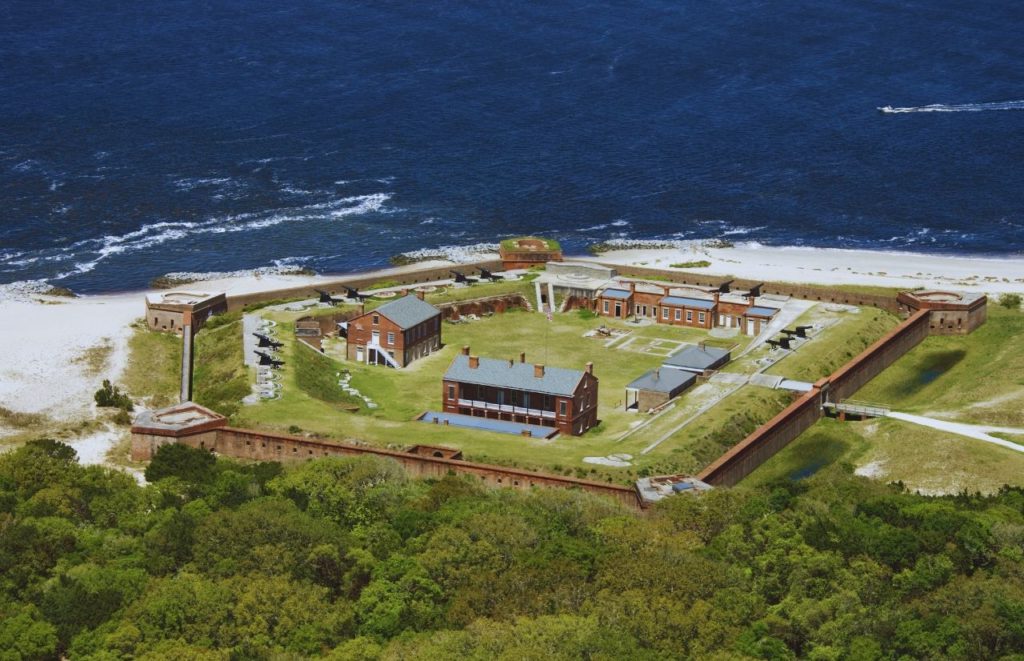 The fort is set within a massive 1,400-acre park, so enjoy the time outside of the barracks too. A nature lover's ideal day out.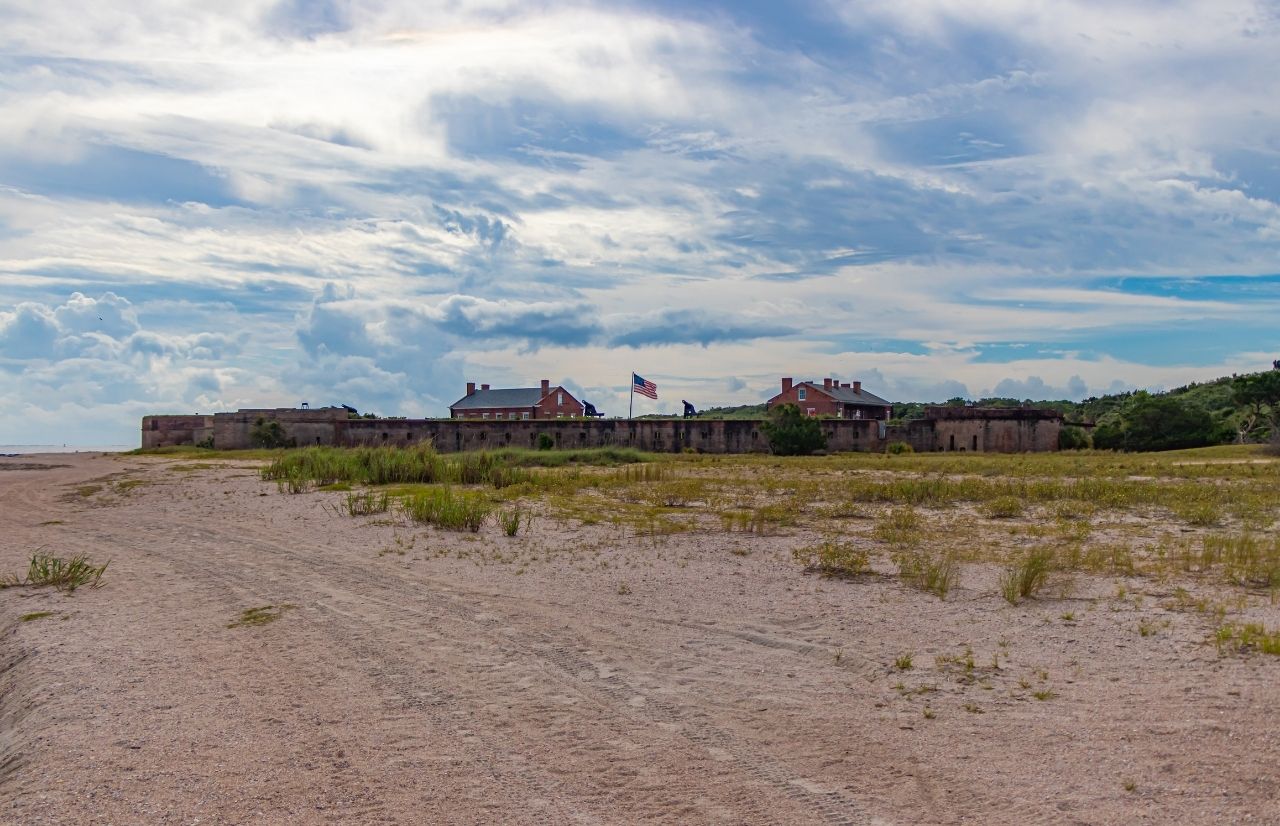 Florida Flexible Cancellation Vacation Rentals! Check it out here.
Final Thoughts on the Forts and Castles in Florida
As you can see, there are so many forts and castles in Florida for you to visit on your next vacation. Don't just do the same ole touristy stuff, try something new like exploring the untold side of this great state!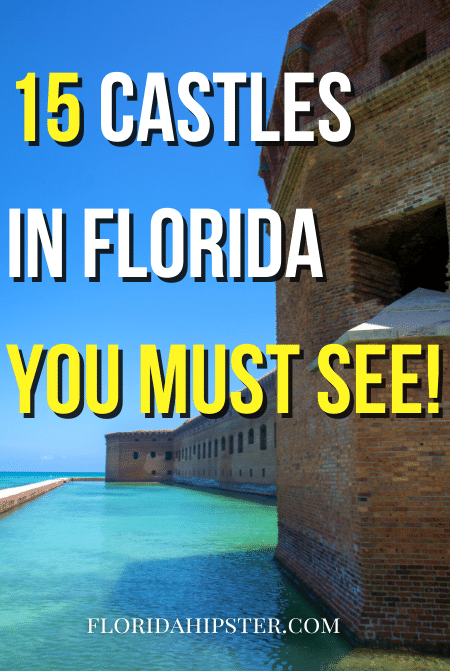 Did I leave a fort or castle off of this list? If so, please let me know in the comments section below.
Happy Florida Travels!
UP NEXT: 50 Fun and Unique Things to Do in Gainesville TODAY
Some Photos Courtesy of Canva.com