Well, well, well Florida Hipster – sounds like you're itching for a day trip from Gainesville, Florida! Am I right? Well if so, let me tell you that it's the BEST time to take a mini staycation in Florida!
With travel restrictions and plans changing left and right, the easiest and safest way to have a sure getaway is a simple, yet fun day trip from Gainesville.
Of course I don't have to tell you Floridians just how big, great, and fun this state is! But, in case you forgot, I've got over 30 great things to do near Gainesville, Florida listed below!
So grab your travel buddy and start reading. Because it's going to be hard to narrow down these day trips from Gainesville to just one!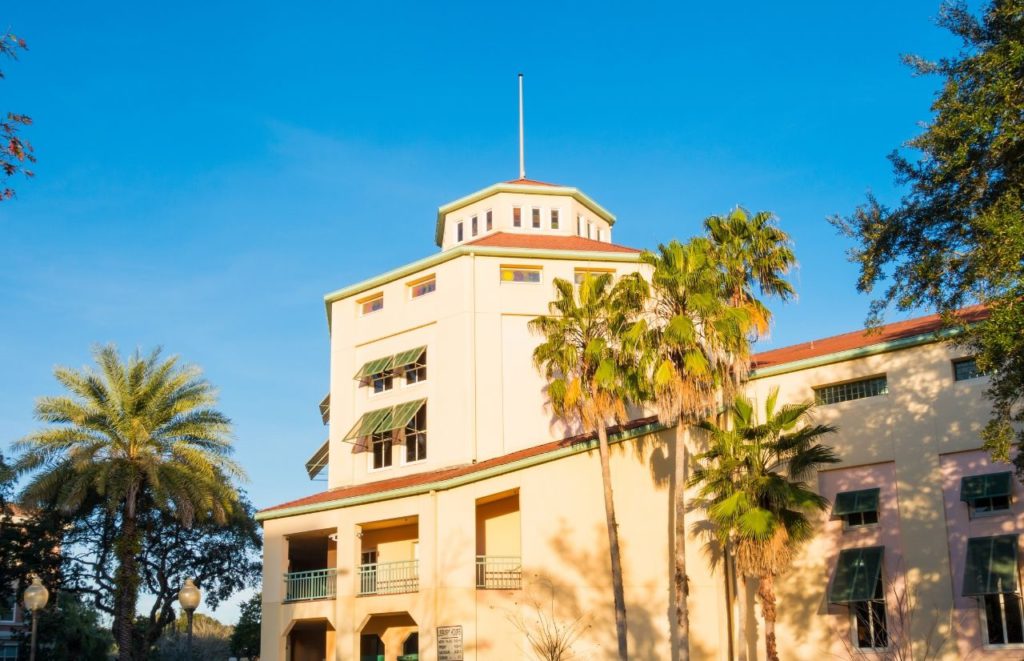 THIS POST MAY CONTAIN AFFILIATE LINKS. PLEASE READ MY DISCLOSURE FOR MORE INFO.  Which means if you click on certain links, I may receive a small commission at no additional charge to you.
1. Hangout in Tampa, Florida (2 Hours Away)
With Busch Gardens, the Tampa Aquarium, and plenty of stadiums to catch professional sports games; you might have to take a few day trips from Gainesville to check Tampa completely off your list!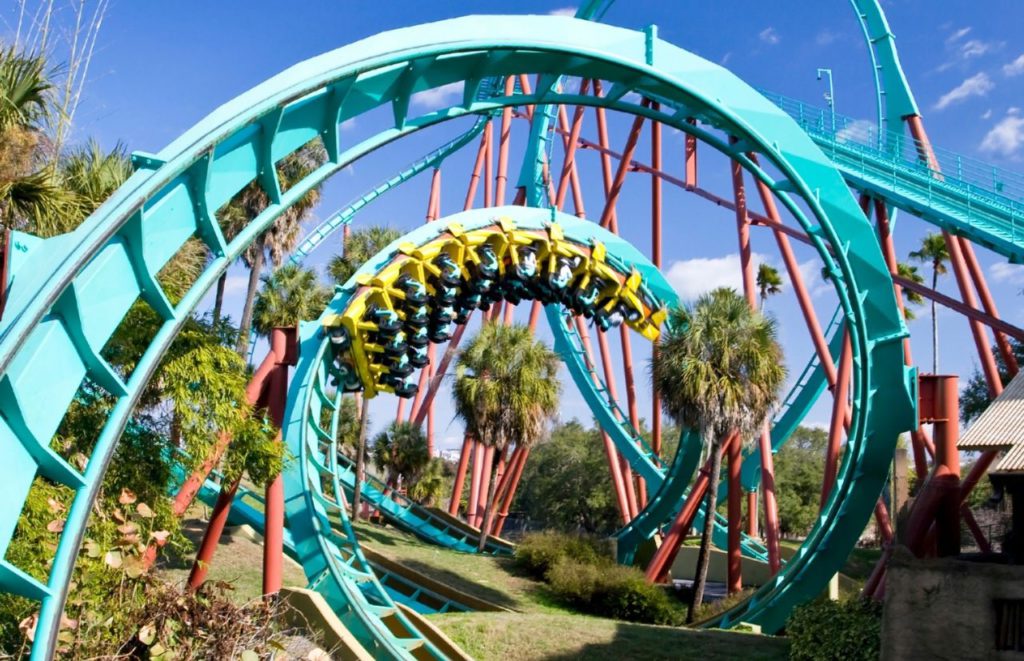 Busch Gardens gives special rates to Florida residents, and has got animals for your little ones and lots of thrilling rides for your adventurous ones!
The Florida Aquarium, on the other hand, is 200,000 square feet big and is rated one of the BEST aquariums in the nation!
Or, if you're more of a sports fan, catch the Tampa Bay Buccaneers (football) at the Raymond James Stadium, or the Tampa Bay Lightning (hockey) at the Amalie Arena.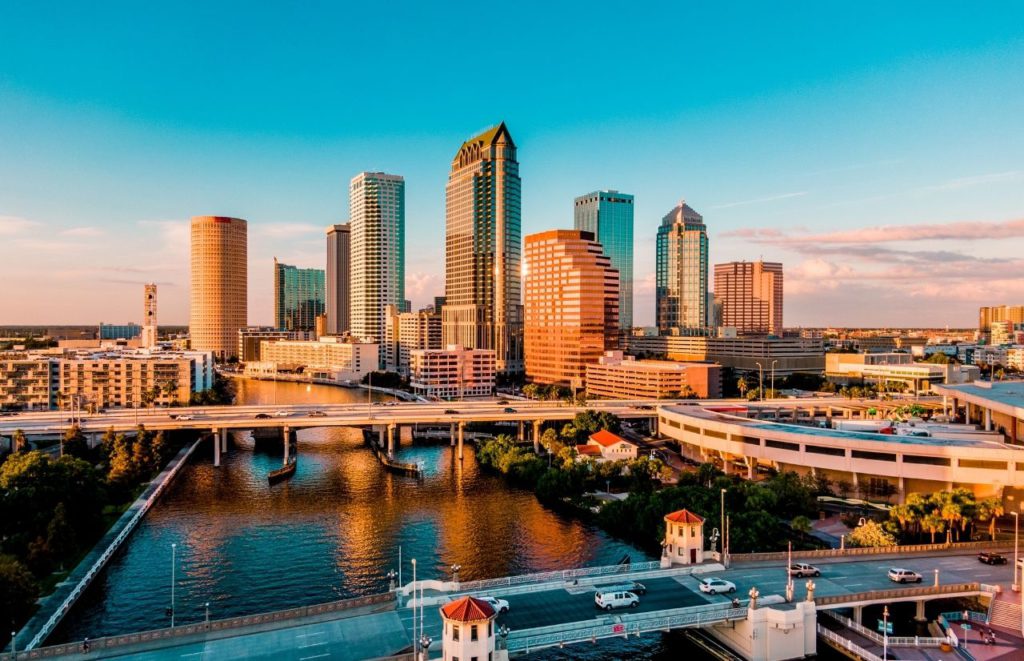 But what if you're more of a history buff? Well Ybor City and Museum has got you covered!
This day trip from Gainesville is full of culture like Latin American eateries, the history of the cigar industry, and the rich past of Cuban immigrants!
Recommended: 5 Fun Things to Do in Tampa with CityPASS
2. Explore Orlando, Florida (2 Hours Away)
Florida native or not, you know that the O-Town has A LOT going on! And while you've definitely heard or experienced that Disney World, Universal, and SeaWorld are fun things to do near Gainesville, Florida… my Orlando to-do list doesn't stop there!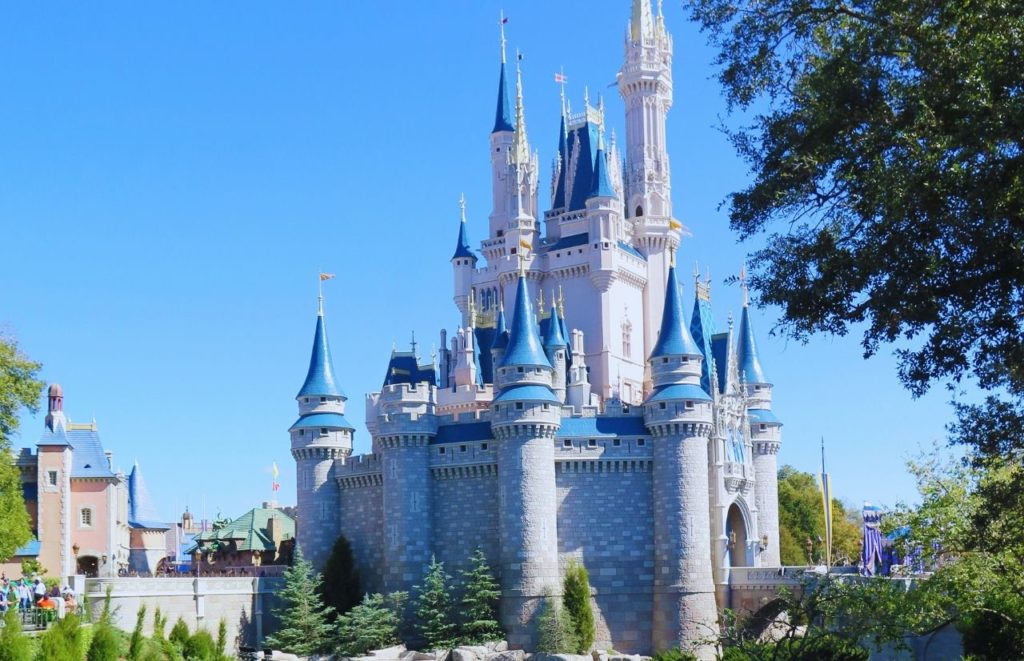 Check out Gatorland for a more educational, natural outing, or the Science Center, packed with a DinoDig area and astronomical observatory!
Or, do you still want the fun of a theme park, but without the high price tag? Check out Disney Springs, which has TONS of eateries and the Coca Cola Store experience!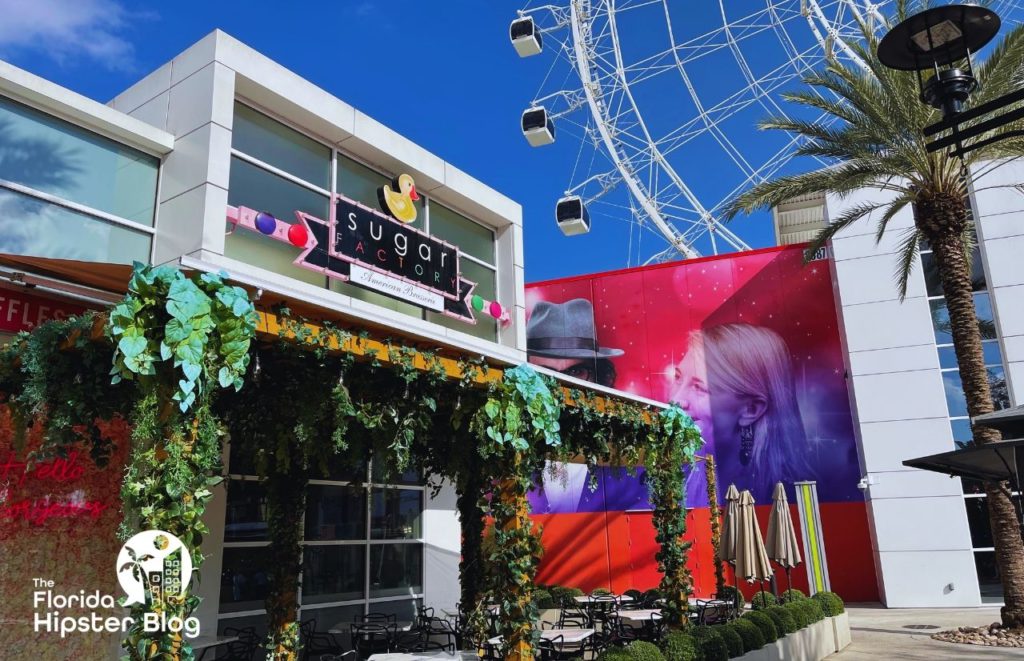 You could also check out ICON Park; an outdoor park along International Drive where you can pay per attraction like The Wheel aka: The Orlando Eye; Madame Tussauds Wax Museum; the Orlando Sea Life Aquarium; and more!  
There's also The Fun Spot America: a permanent fair of sorts with wooden coasters, bumper cars, a ferris wheel, and more!
3. Visit Ocala, Florida (45 Minutes Away)
Another awesome day trip from Gainesville option? The city of Ocala, Florida!
First and foremost, Ocala is home to Silver Springs State Park – a gorgeous hidden paradise that you've probably seen on TikTok or Instagram already!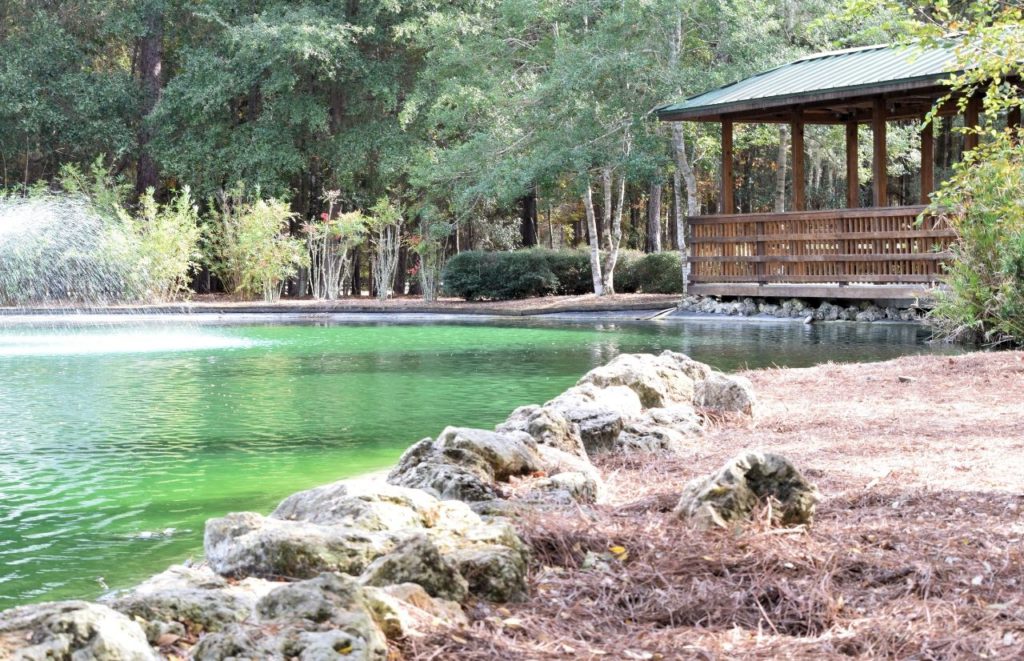 And that's because you can kayak on GORGEOUS, idyllic blue waters, alligator watch, and more.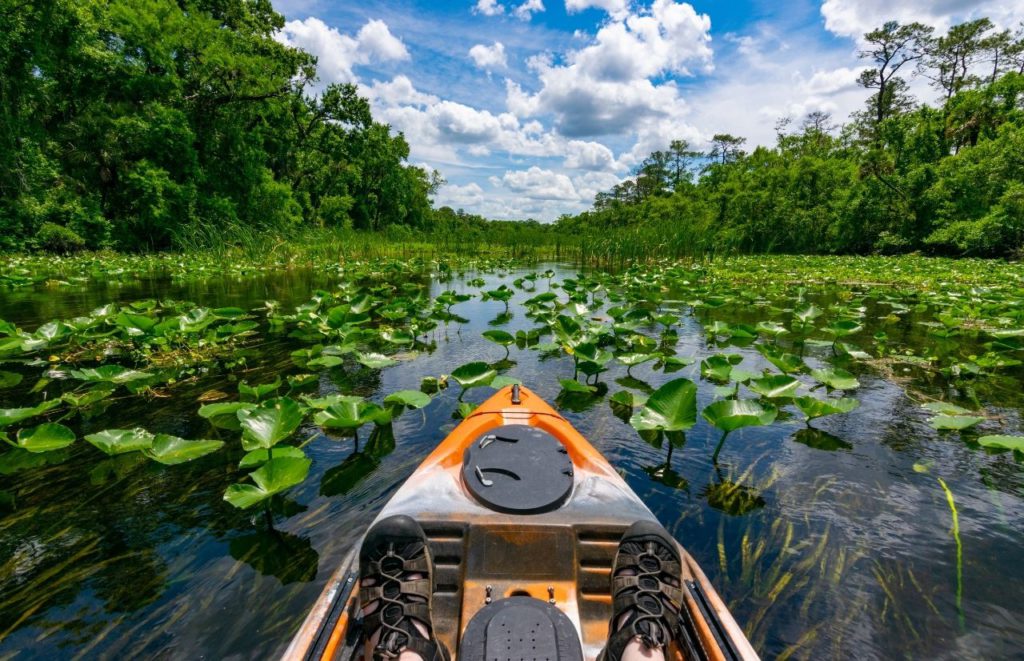 Another natural outing Ocala has to offer is all things equestrian, aka: horseback riding. Did you know that Ocala was recently named the Horse Capital of the World?!
So keep your eye out for Ocala horse shows or book an outing with Gypsy Gold Horse Tour of Ocala!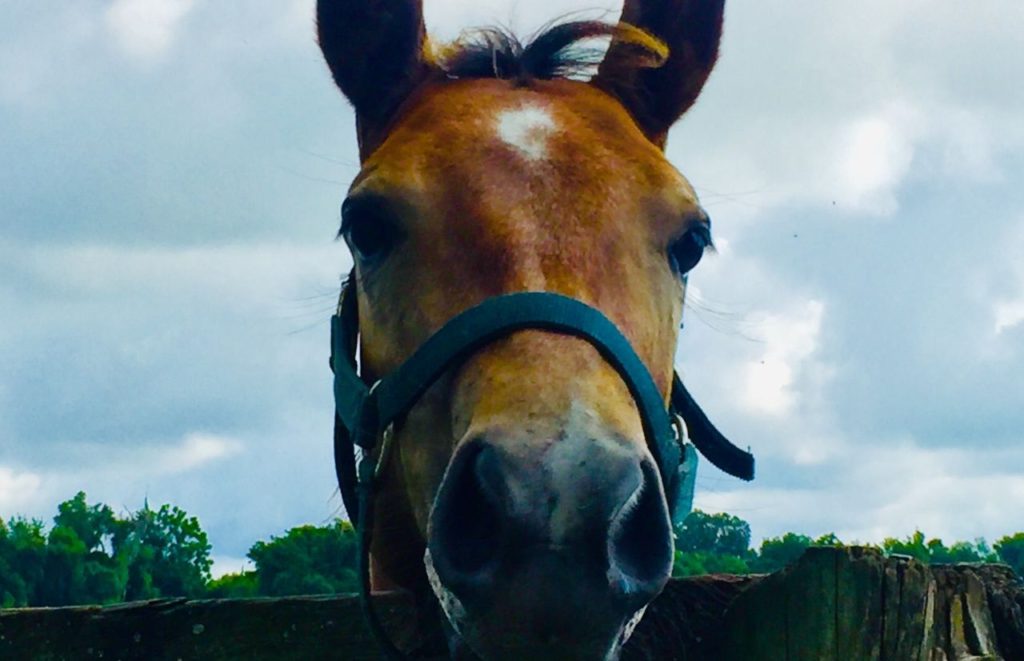 Or, if you've got a need for speed, bigger than horses, then consider checking out the Don Garlits Museum of Drag Racing.
This visit from Gainesville is like taking a portal back in time to classic drag racing cars. A MUST for any antique car enthusiast!
But of course, Ocala's offerings don't stop there! Feel free to also check out the Appleton Museum of Art or the Alexander Springs Recreation Area – one of the best spots for swimming and snorkeling Florida has to offer!
4. Relax on an Inner Tube at Ichetucknee Springs (50 Minutes Away)
If you're looking for a relaxing day trip from Gainesville, look no further!
An Ichetucknee Inner Tube Trip is needed and will last 45 minutes to 1 hour on the natural lazy river (an additional hour can be added on if desired).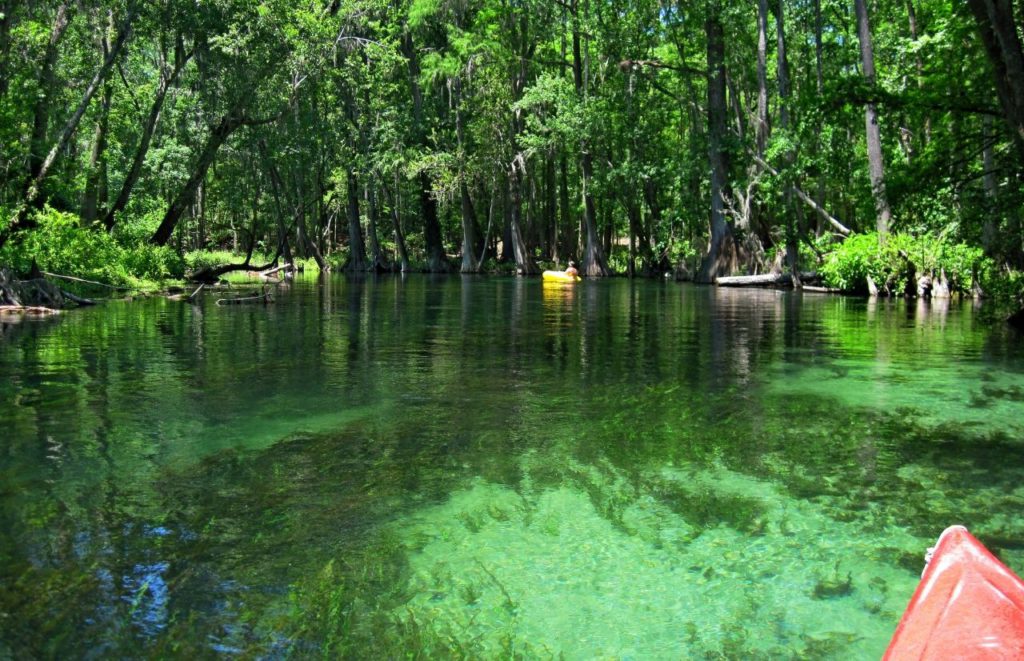 You can grab a tube and enjoy the natural views of these gorgeous turquoise waters.
In fact, this outing has even been deemed "Florida's Best Tubing River" by the Travel Channel, and is open year round! What more could you want for your Gainesville staycation?!
5. Discover Sarasota, Florida (3 Hours Away)
I love mentioning Sarasota when it comes to fun things to do near Gainesville, Florida, because the list really does go on and on!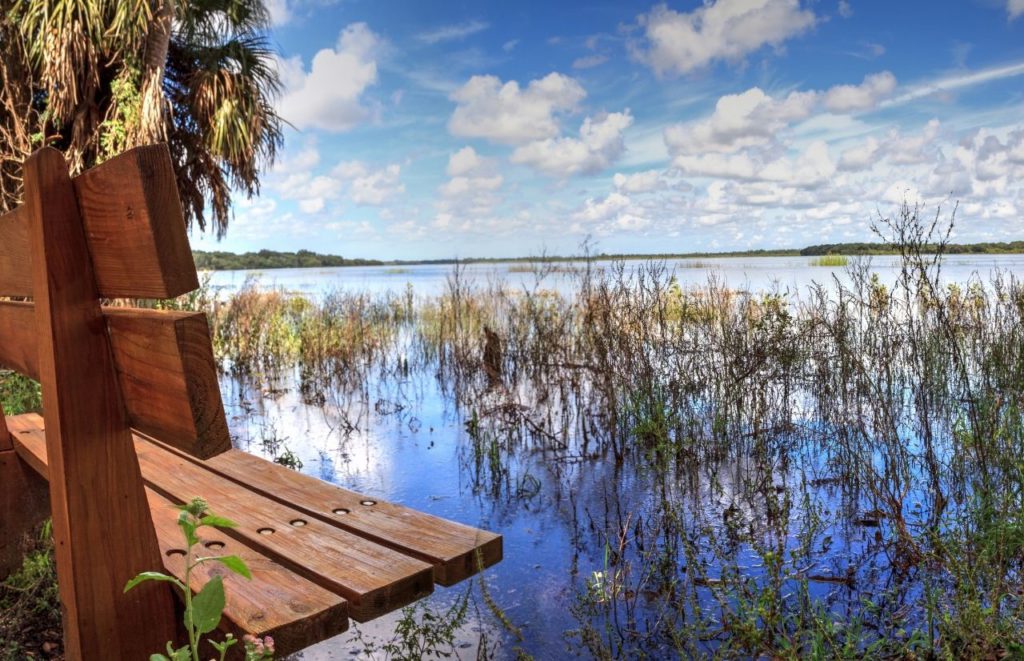 For an all natural day, try a mangrove kayak tour or Myakka River State Park – where alligators are in abundance and the TikTok viral canopy walk is calling your name!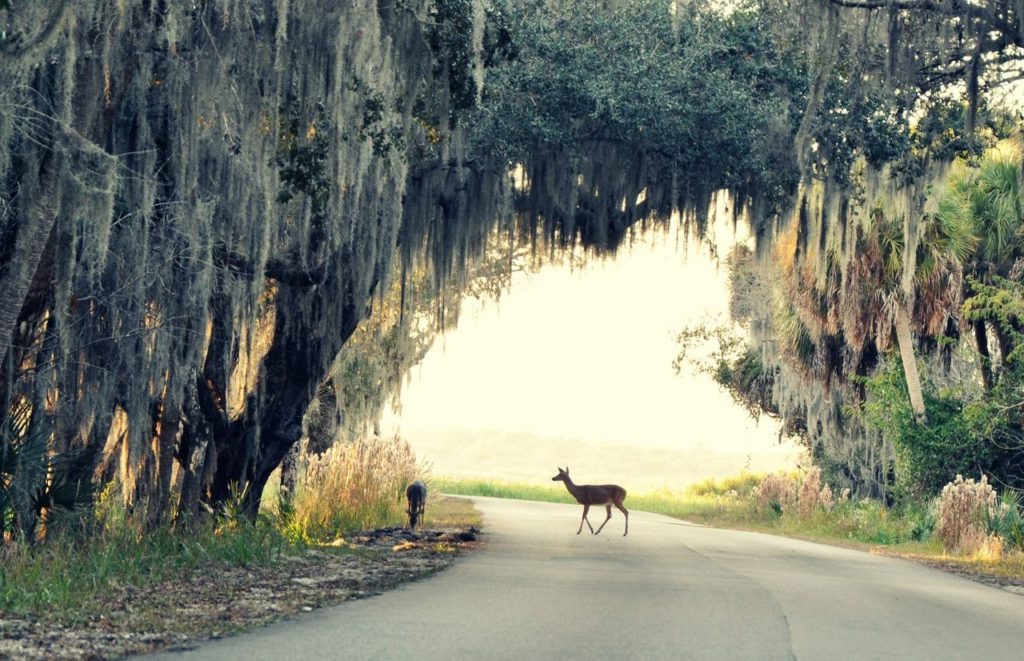 Or, if you've always dreamed of hanging out with free range flamingos, then you simply MUST give Sarasota Jungle Gardens a try!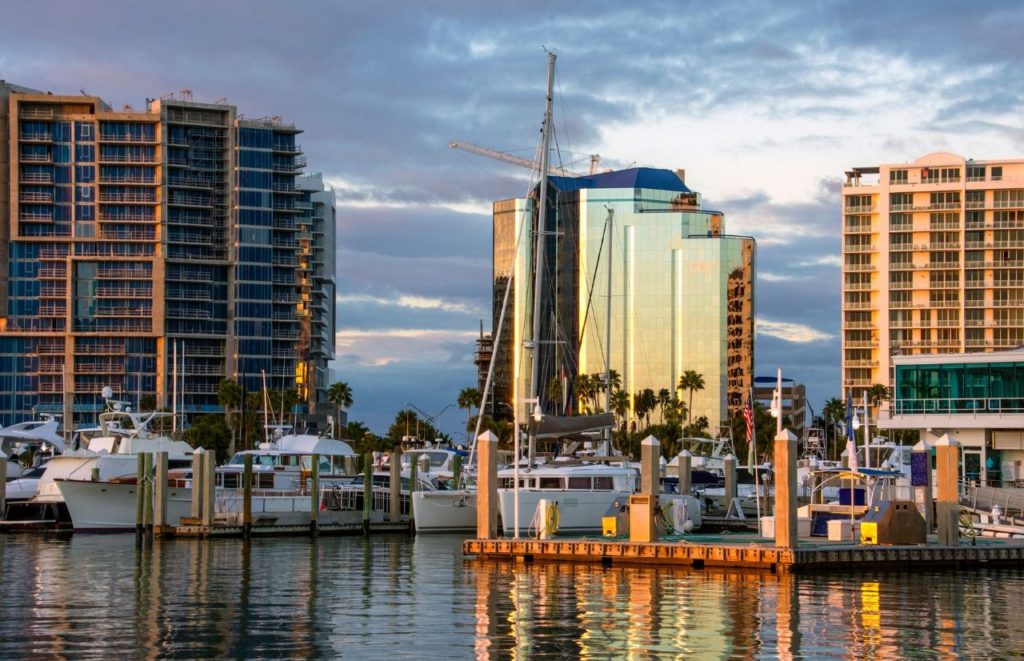 More of a museum type of Florida Hipster? Then consider visiting the Sarasota Classic Car Museum or the Marietta Museum of Art and Whimsy – an outdoor garden that'll make you feel like you're walking through a Dr. Seuss book!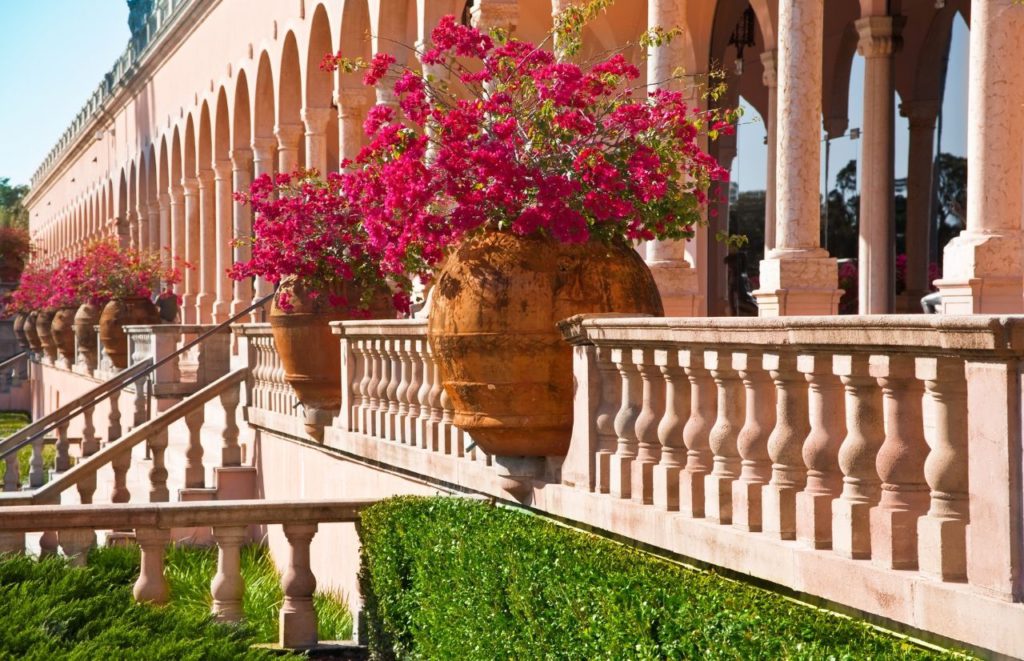 Looking for a sporty day? Then check out Ed Smith Stadium, where Florida's official baseball team, the Florida Orioles, play!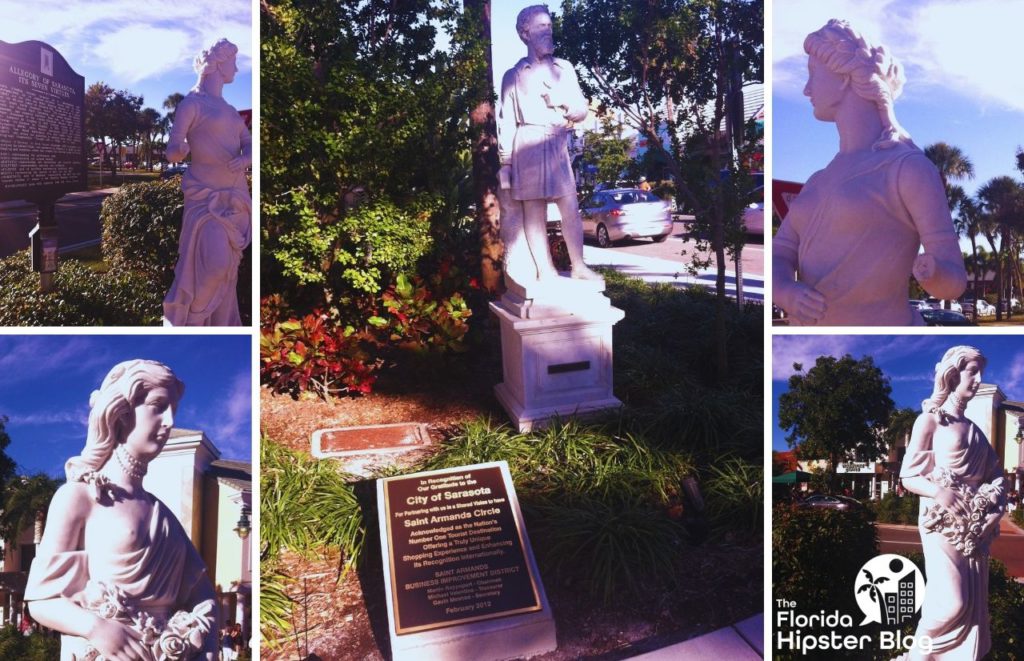 And if we're being honest, all those choices are merely scratching the surface of what Sarasota has to offer!
6. Explore Kelly State Park (2 Hours Away)
For $5 or less per car, you won't find a more fun, or more reasonably priced day trip from Gainesville!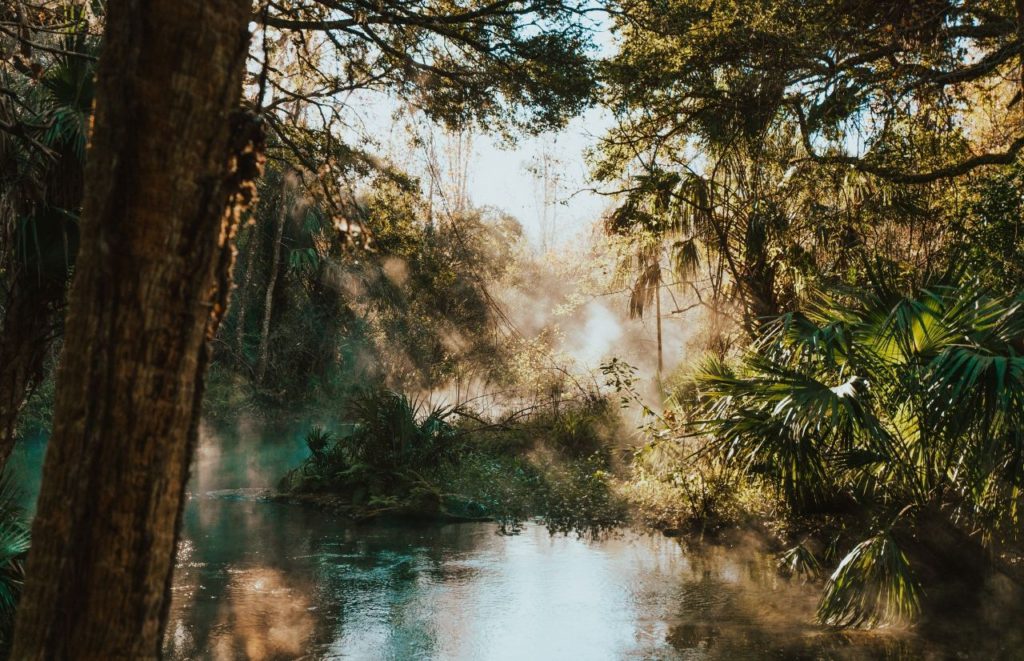 In these tropical looking waters, guests can kayak, tube, swim, paddle board, canoe, or bring a tent or RV for an extended stay.
The only downside of this outing? Daily parking spaces are limited and fill up fast – so be sure to get there first thing in the morning to maximize your fun!
7. Hangout in Mount Dora, Florida (2 Hours Away)
Of all the day trips from Gainesville, this one might be the most charming! Filled with vintage houses and antique shops, visitors love to stroll Mount Dora's picturesque streets.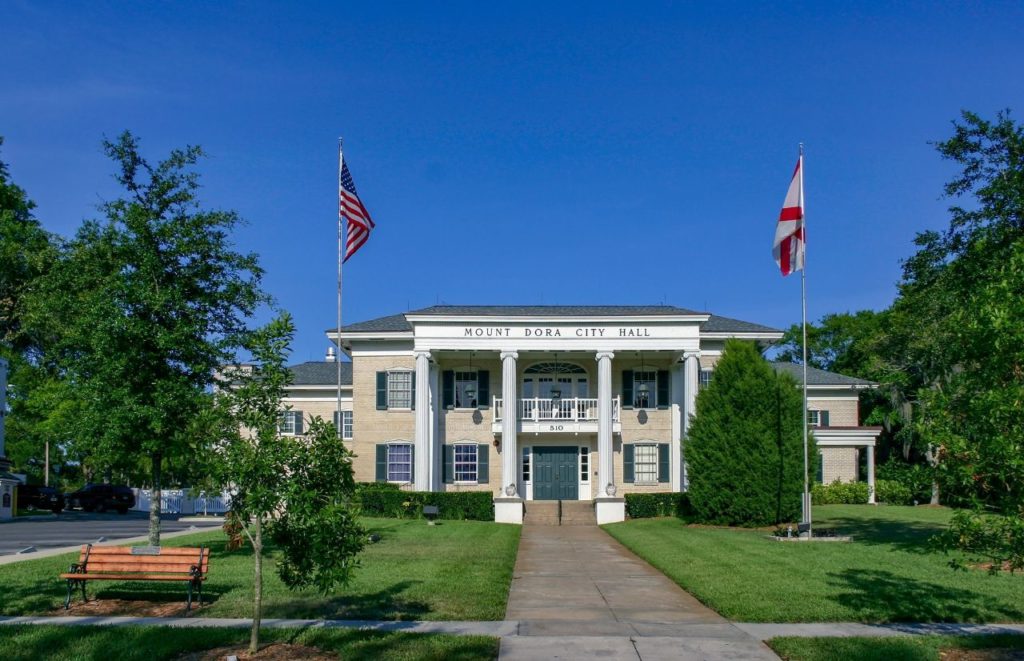 Many annual festivals and markets are also held in Mount Dora, so don't be afraid to coordinate your day trip from Gainesville with one of those fun events.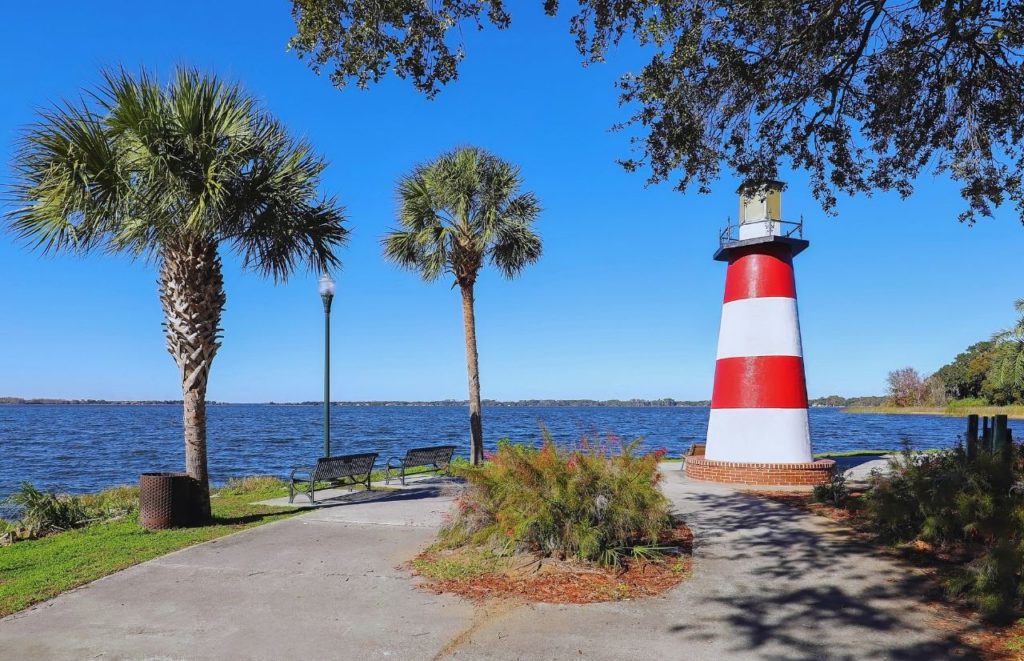 Mount Dora visitors also love to explore the Museum of Speed, the Mount Dora Historic Inn, or natural areas like Lincoln Avenue Community Park, Kelly Park/Rock Springs, and Wekiwa Springs State Park.
Explore Gainesville, Florida with these best tours. Get Started Today!
8. Go Horseback Riding on Amelia Island (2 Hours Away)
A popular excursion on cruise ships or tropical islands, Floridians love that they can enjoy this little piece of paradise right here in Florida!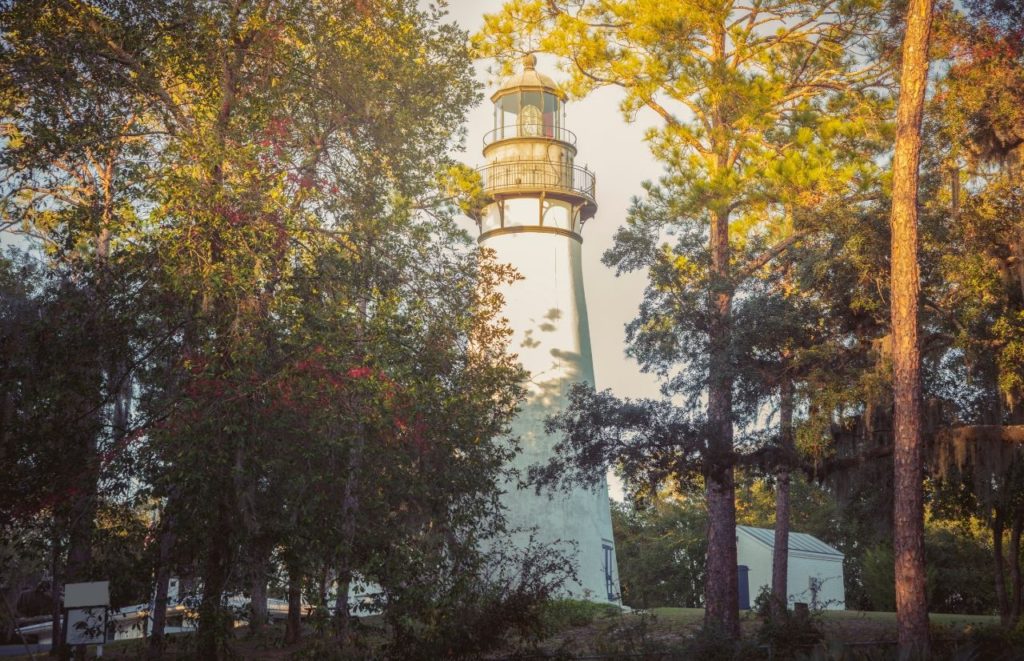 A tour guide will assist you in mounting and riding your horse as you enjoy a gorgeous natural trail that includes trotting right by the ocean!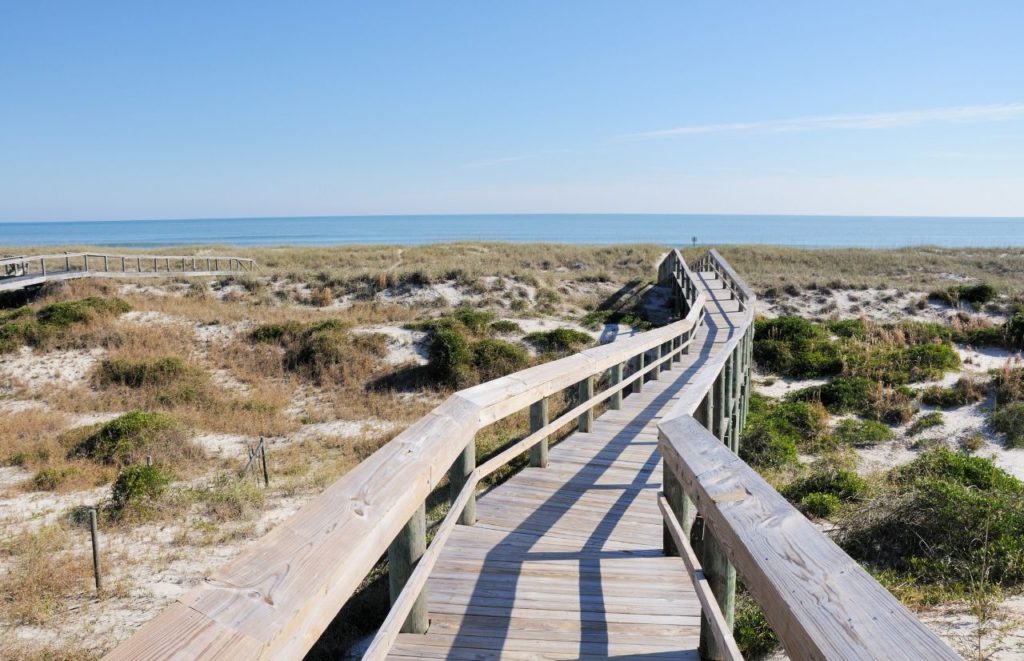 So grab your bathing suit and waterproof camera, because this is a once in a lifetime experience not to be missed – especially if you book a sunset tour!
9. Visit Leesburg, Florida (1 Hour and 20 Minutes Away)
As far as day trips from Gainesville go, Leesburg is a great option for those who love immersing themselves in nature and the nostalgic side of Florida!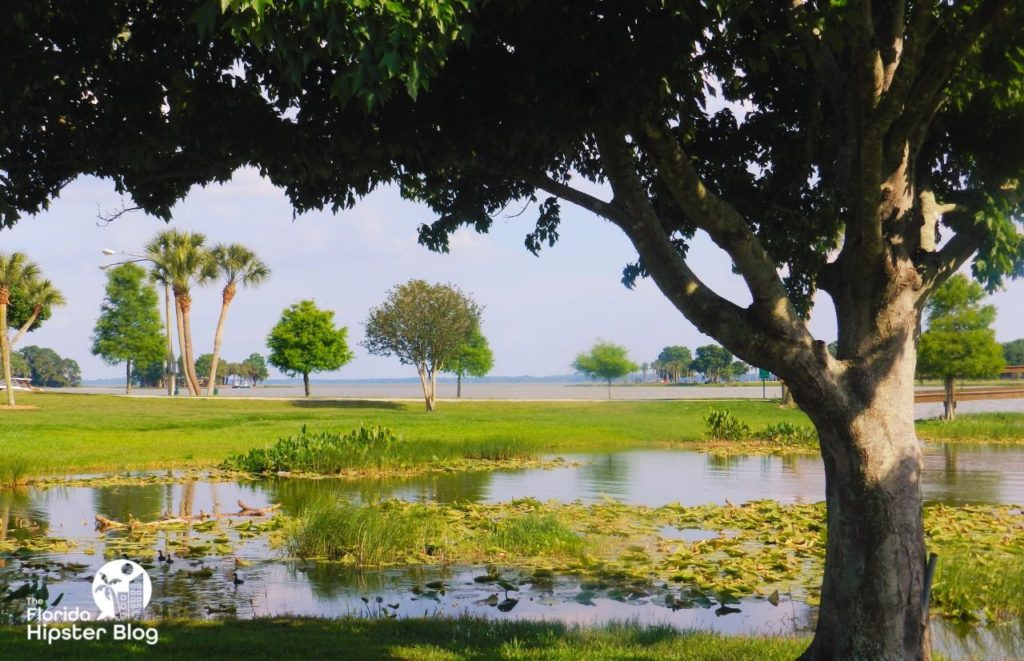 From the Venetian Gardens, to Lake Harris, Lake Griffin, Flat Island, and Bourlay Historic Nature Park – Leesburg, Florida is every outdoor adventurer's favorite getaway!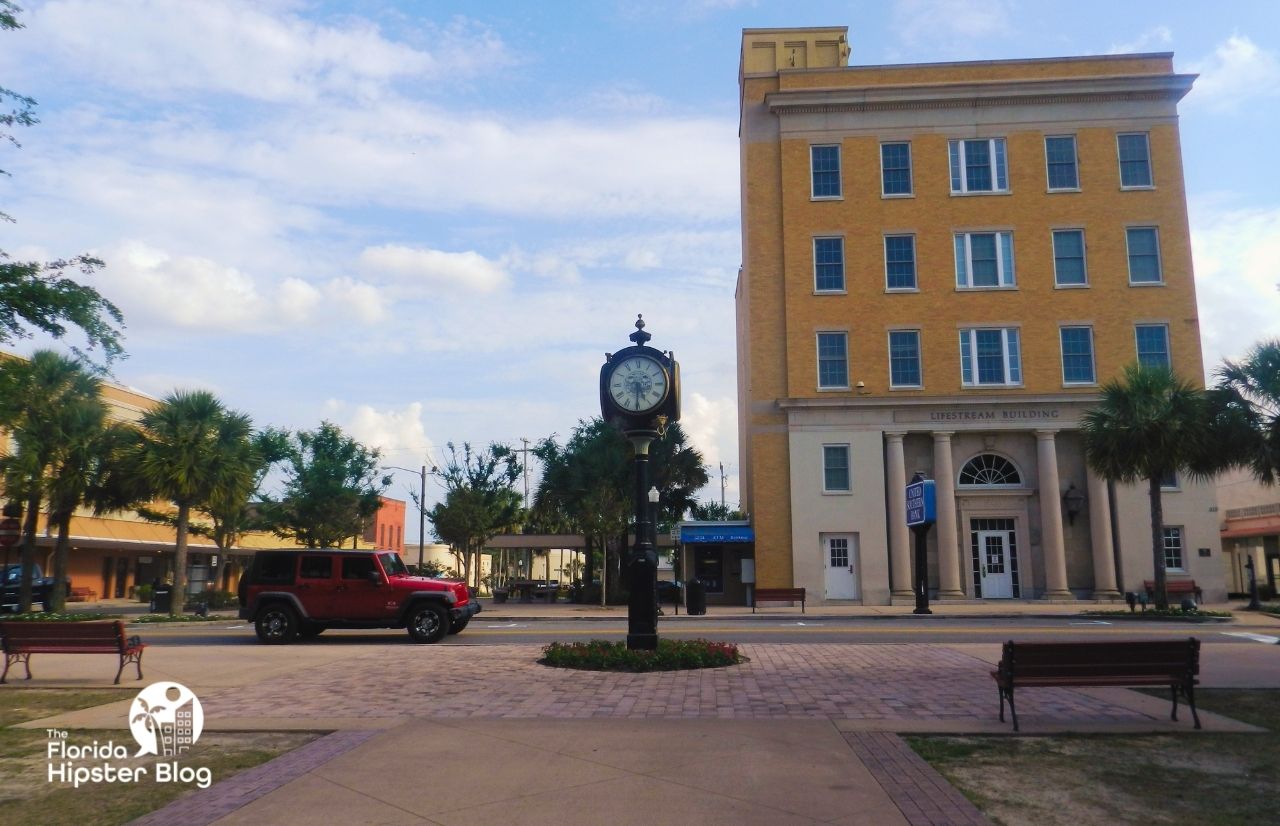 Plus it's the home of our Founder, NikkyJ!
10. Take a Trip to Fantasy of Flight (2 Hours Away)
Located in Polk City, Fantasy of Flight (also known as the Central Florida Air Museum) is a collection of vintage planes stored in a large airplane hangar.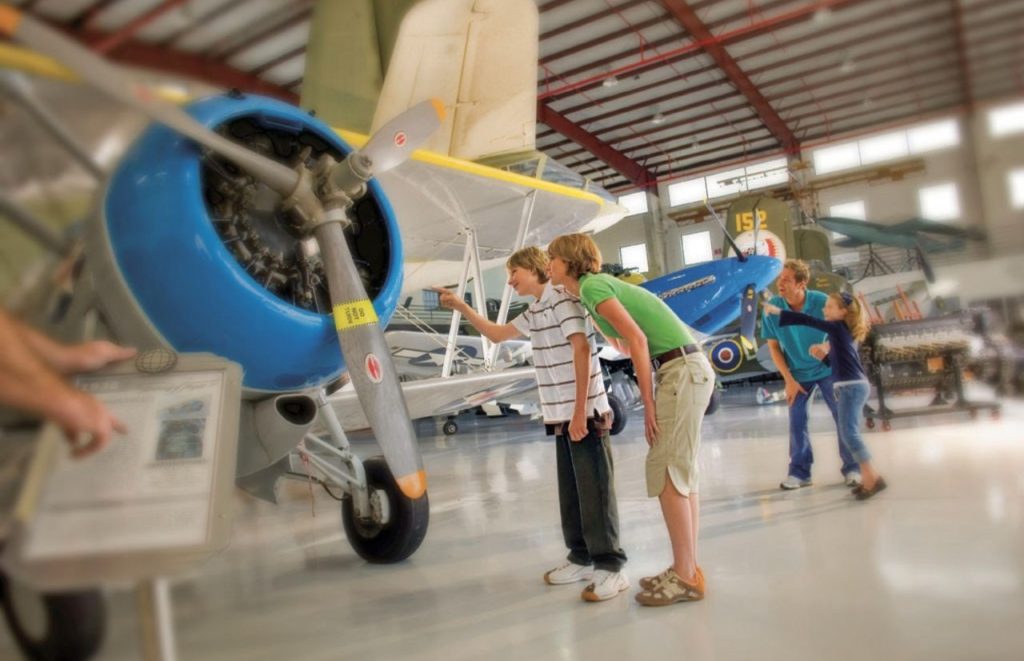 The perfect day trip from Gainesville for any aircraft enthusiast, big or small!
The one catch?  Fantasy of Flight operates seasonally, so be sure to check out their calendar before you visit.
11. Hangout in Tavares, Florida (1 Hour and 40 Minutes Away)
Bordering Lake Eustis, Lake Harris, and Lake Dora; Tavares, Florida has lots of fun outdoor activities!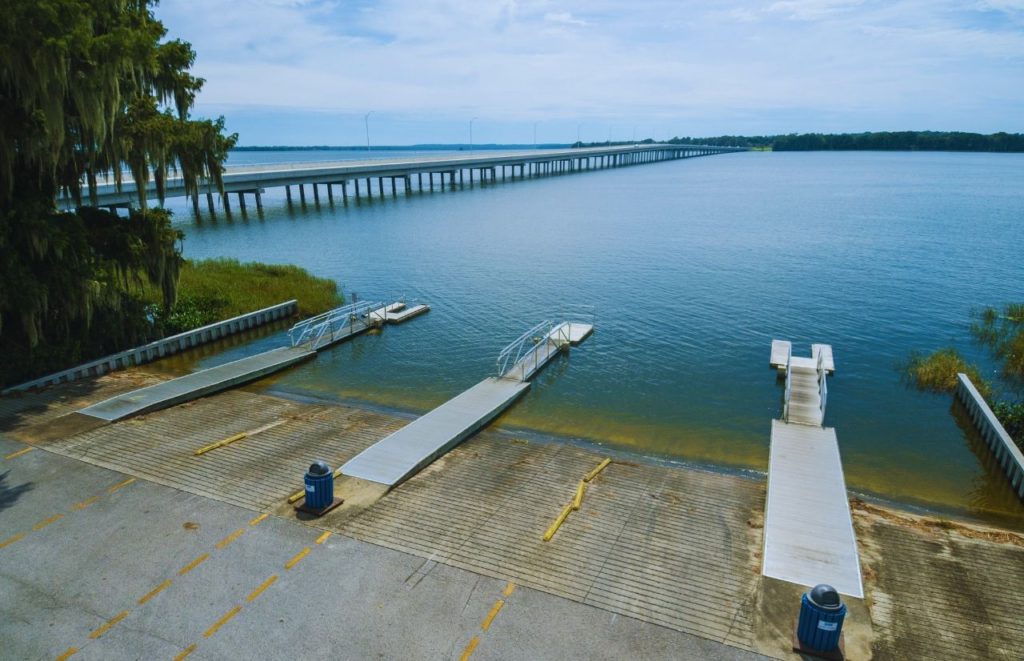 Wooten Park, for starters, has a kids splash pad, steam train rides, eco boat tours, a fishing pier, seaplanes, bbq pits, picnic tables and more to enjoy your day trip from Gainesville.
Hickory Pointe Recreation Park has lots of waterfront fun too, including lots of fishing tournaments.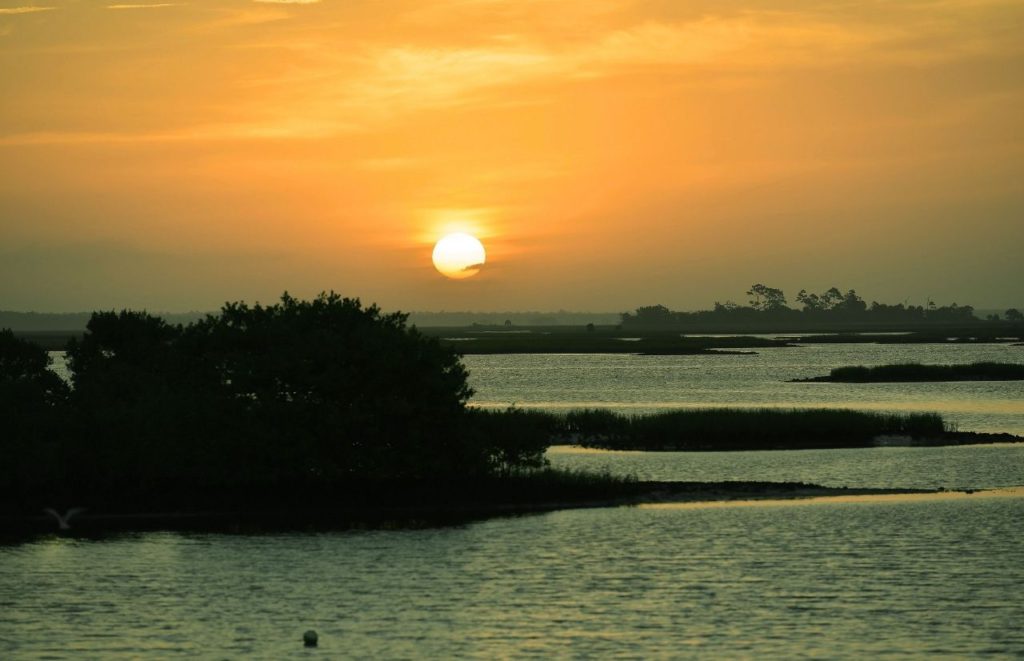 Other fun outdoor park options in Tavares include Lake Idamere Park, Aesop's Park, Summerall Park, Tavares Nature Park, Discovery Gardens, and Lake Jem Park.
Get More Gainesville travel planning tips right here!
12. Discover Winter Park, Florida (2 Hours Away)
If you want to take a day trip from Gainesville with all kinds of excursion options – then Winter Park is the perfect staycation spot for you.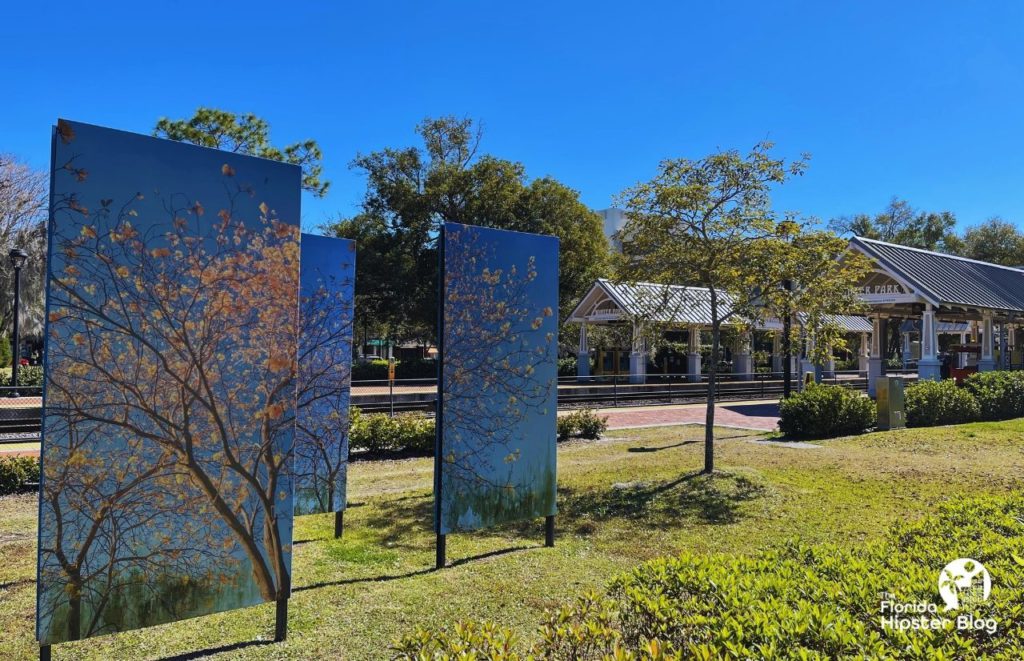 Checkout downtown Winter Park for their chic shopping district filled with outdoor restaurants and locally owned boutiques, as well as well known brand stores.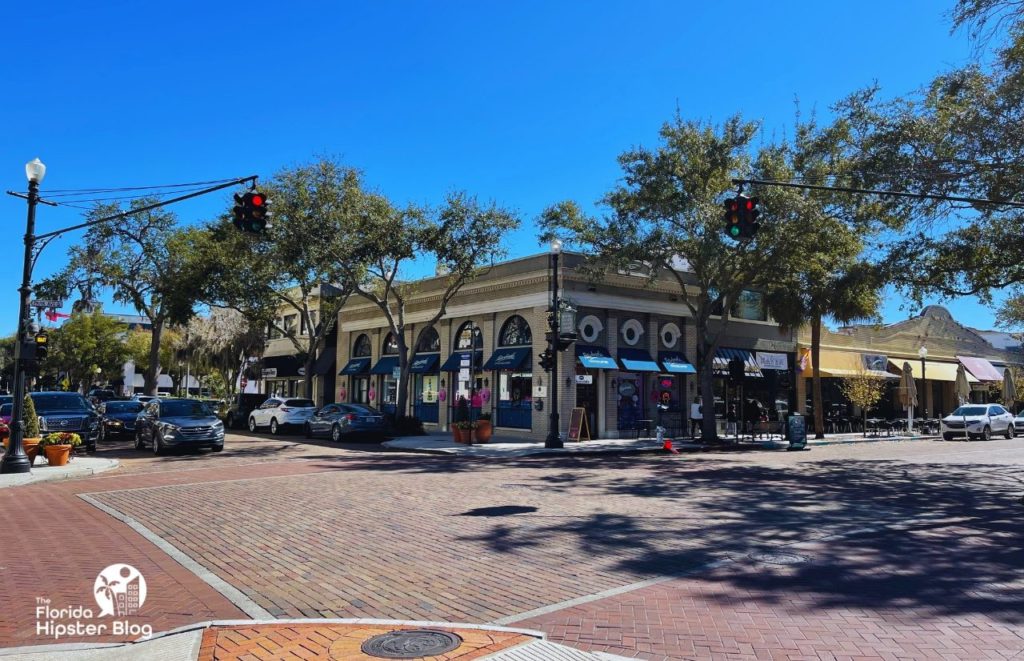 Or, if you're looking for a day full of art, try the Charles Hosmer Morse Museum of American Art, or the Albin Polasek Museum and Sculpture Gardens.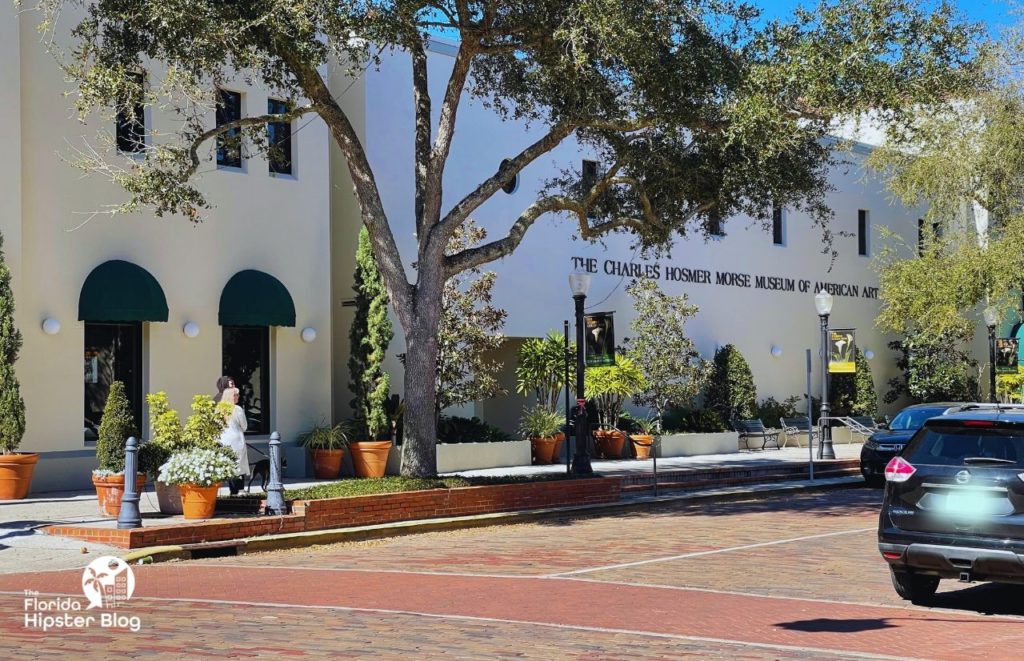 And don't worry – Winter Park has their fair share of fun outdoor activities too! Including their very own "Central Park" and clear unique boat tour!
13. Conquer Cape Canaveral, Florida the Space Coast (2 Hours and 40 Minutes Away)
Cape Canaveral is home to all things space! Including The Kennedy Space Center (where guests can experience a NASA shuttle launch simulation and astronaut artifacts) and the Air Force Space and Missile Museum.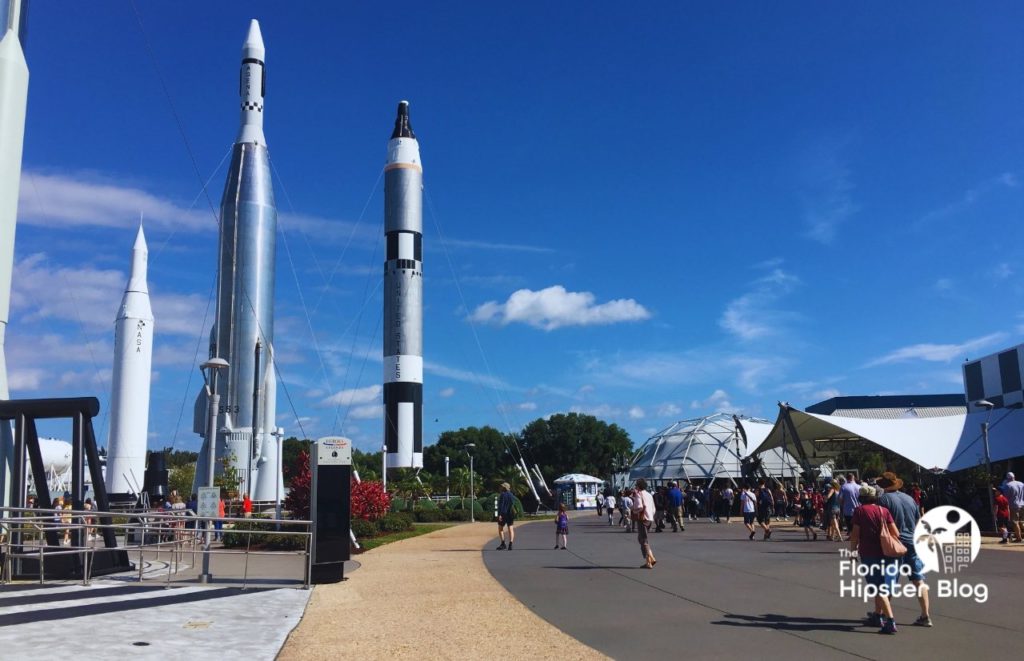 Visitors to Cape Canaveral also enjoy the Manatee Sanctuary Park – which has a waterfront boardwalk.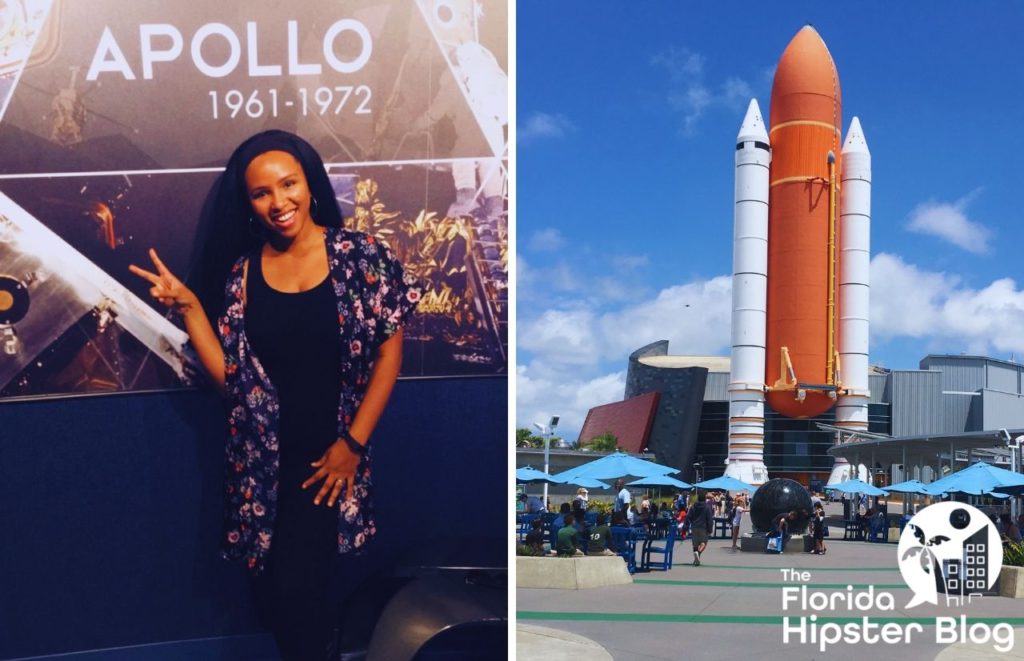 The Canaveral Lighthouse is where you can book a tour to discover this phenomenal place while the Exploration Tower is an architectural marvel with seven floors of fun and an observation deck!
14. Have a Fun-fill Day in Daytona Beach, Florida (2 Hours Away)
Odds are, whether you're from Florida or not, you've heard of Daytona Beach!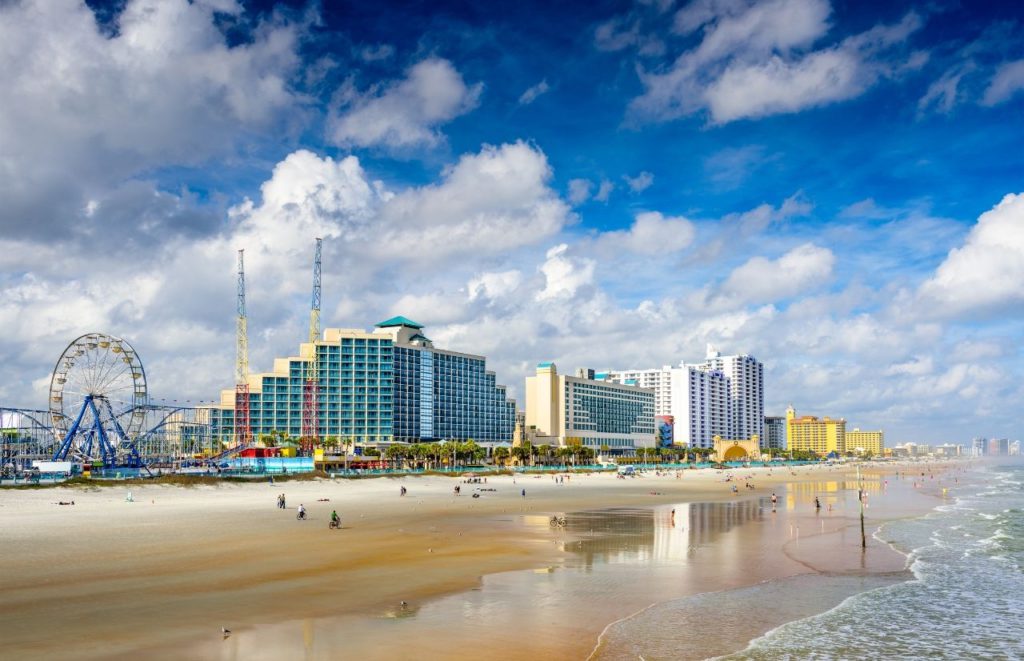 Known for being home to the annual 500 NASCAR race, Daytona Beach is every car racer's dream.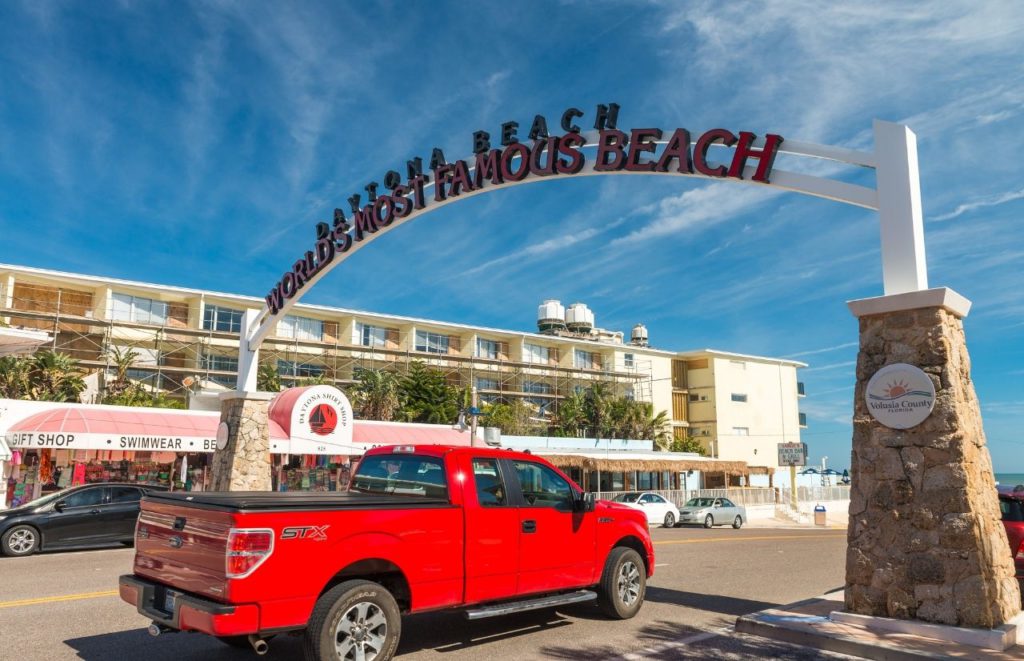 More than that, you can choose to enjoy:
The boardwalk on the famous Daytona Beach
Take a walking art tour of the city's murals
Explore Florida's tallest lighthouse: Ponce de Leon Inlet Lighthouse
Or, if you want to experience that famous Daytona need for speed yourself, then give Daytona Lagoon Premier Family Waterpark, Speedway Indoor Karting, or Daytona's Beach Zipline Adventure a try!
Florida Flexible Cancellation Vacation Rentals! Check it out here.
15. Visit Flagler Beachfront Winery (1 Hour and 45 Minutes Away)
Interested in a relaxing girls or couples day trip from Gainesville? How does a beachfront winery sound?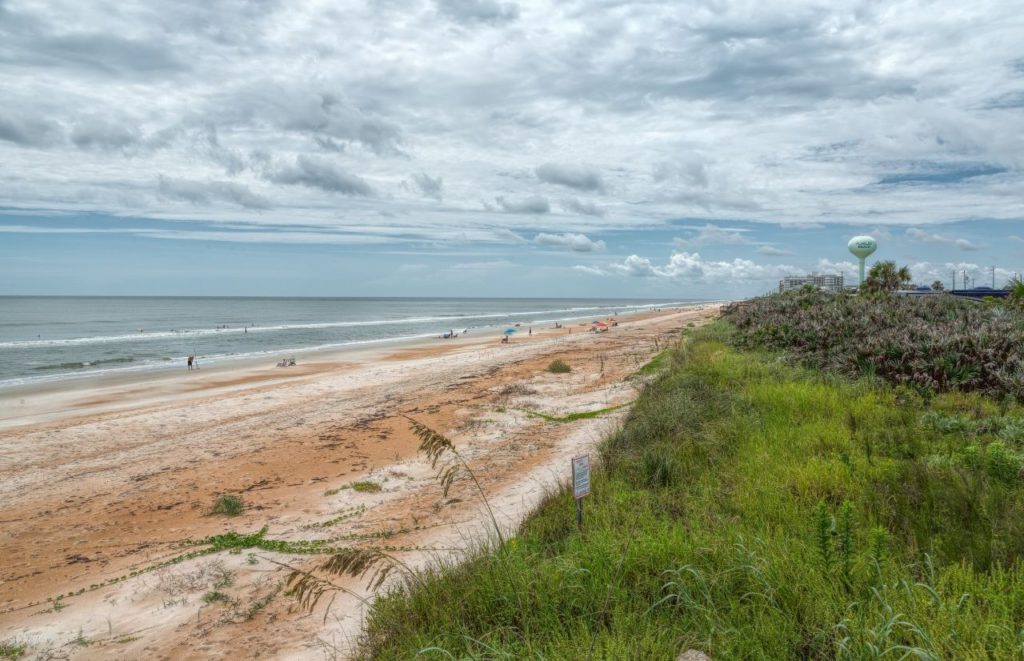 At Flagler Beachfront Winery, meat and cheese boards are plentiful (and priced at $10 – $20 each), and so are dry reds, sweet whites, wine slushies, and more!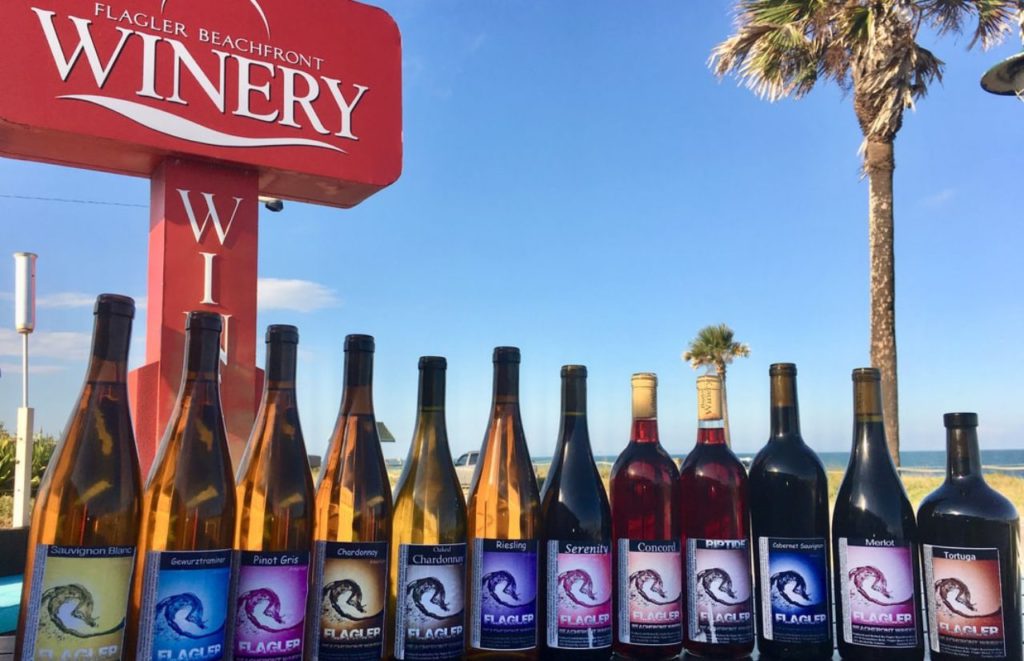 My only advice? Before you go, definitely check out their site for daily specials like wine discounts and fun events!
16. Explore Fort Clinch State Park (2 Hours Away)
To be honest, this is one of those day trips from Gainesville that you technically need more than a whole day to complete.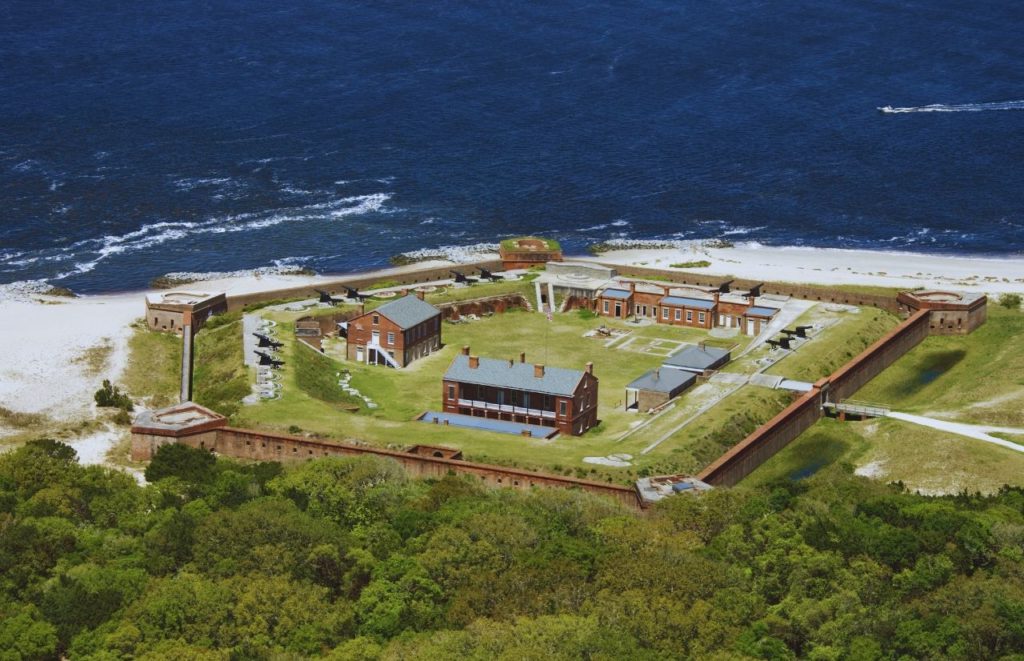 Because with 1,100 acres of history, nature, and beaches, a one day trip will just scratch the surface!
The most common activities guests enjoy at Fort Clinch State Park?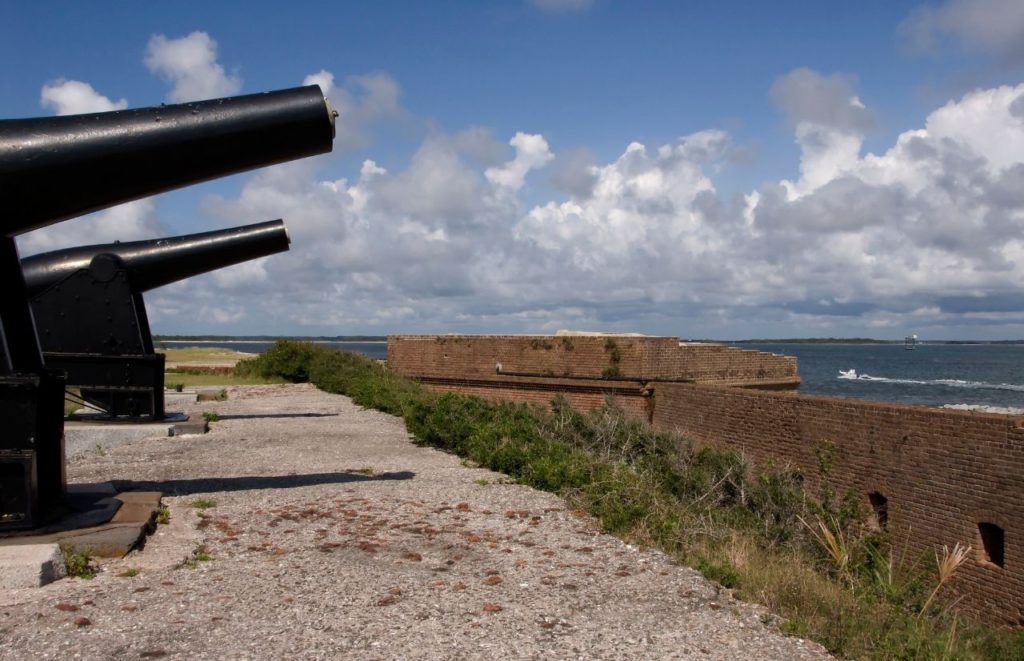 Beach going, fishing, wildlife watching, bicycling, hiking, surfing, swimming, shelling, beachcombing, birding, picnicking, and camping.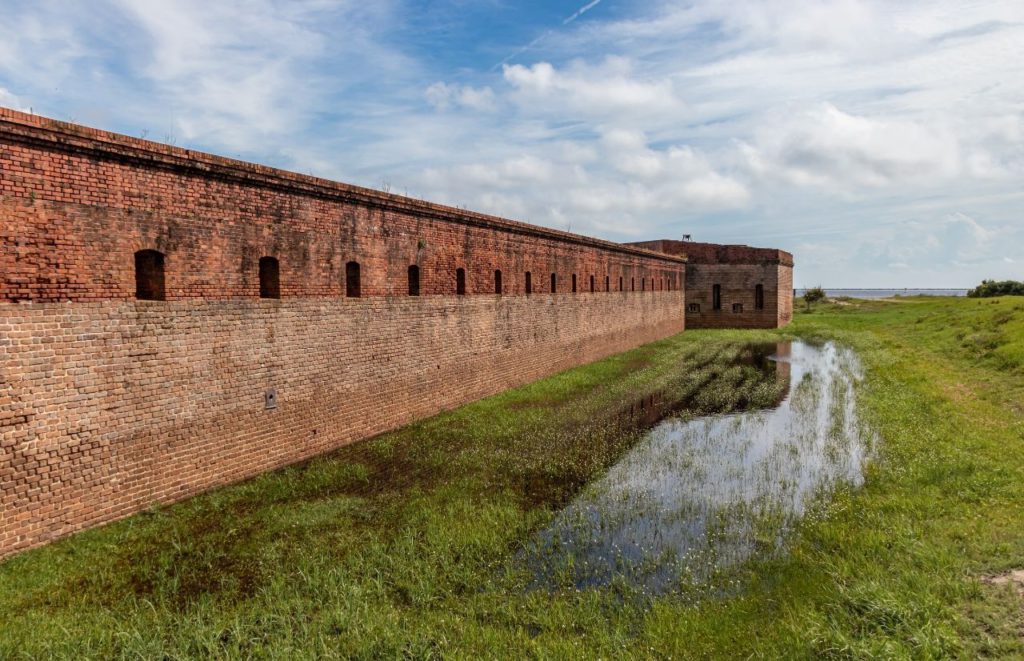 Luckily though, admission is just $6 per vehicle, so you can go as many times as you'd like without breaking the bank!
17. Discover Cedar Key, Florida (1 Hour and 20 Minutes Away)
This historic getaway is charming and full of nature. Cedar Key is Florida's second oldest town, believe it or not, and because it's an island, bicycling and kayaking are popular activities here.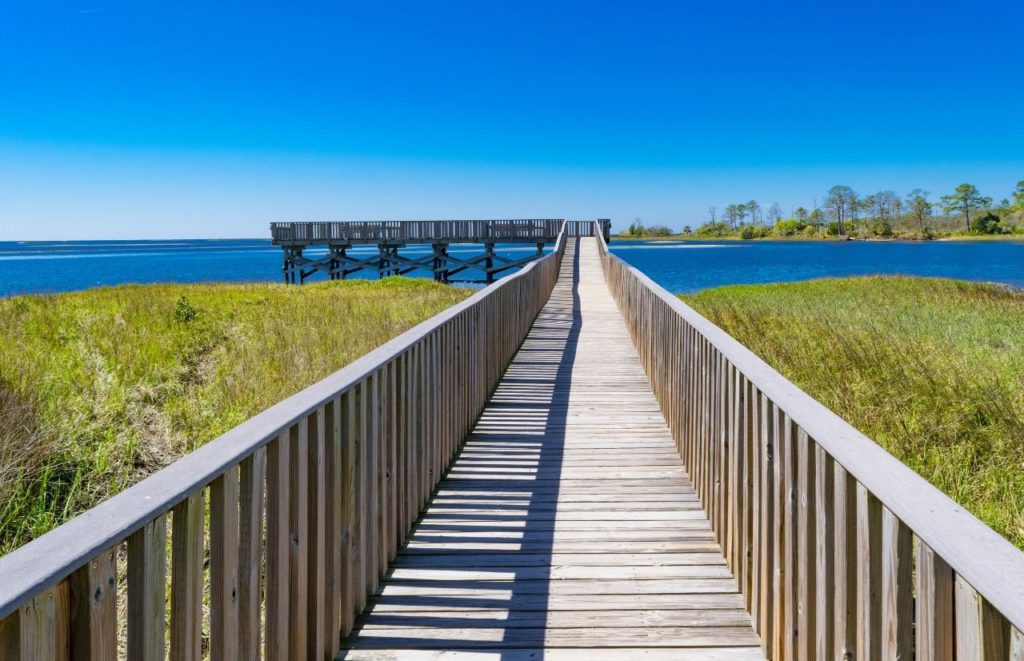 In fact, some Floridans call it "Key West, 50 years ago," because you won't find any commercial franchises like Burger Kings or Targets here!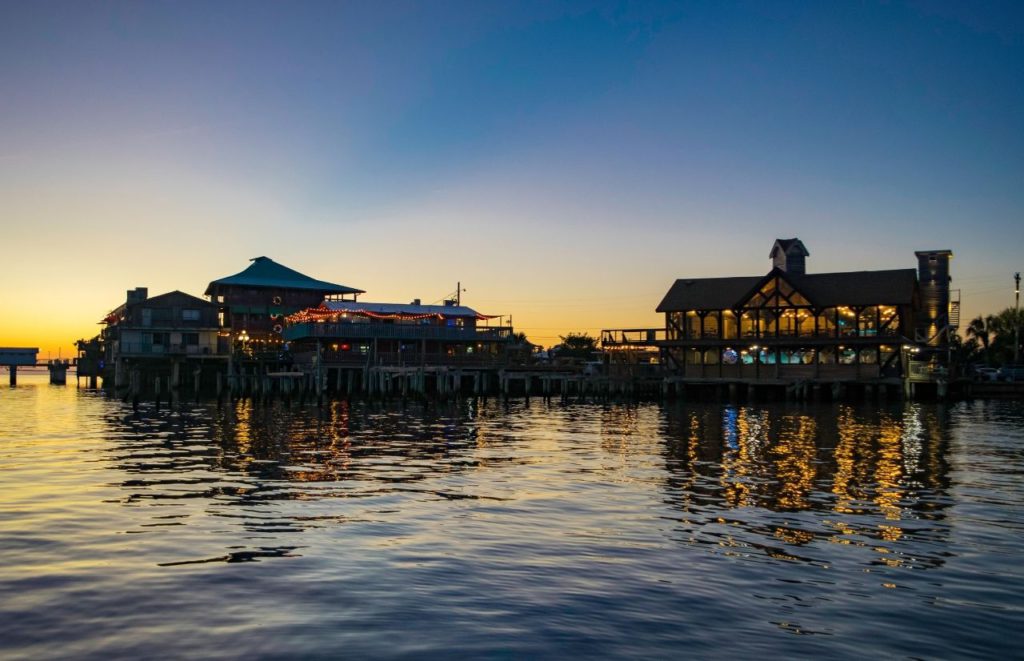 And since clamming is a major industry on Cedar Key, eating seafood while you're here is highly recommended!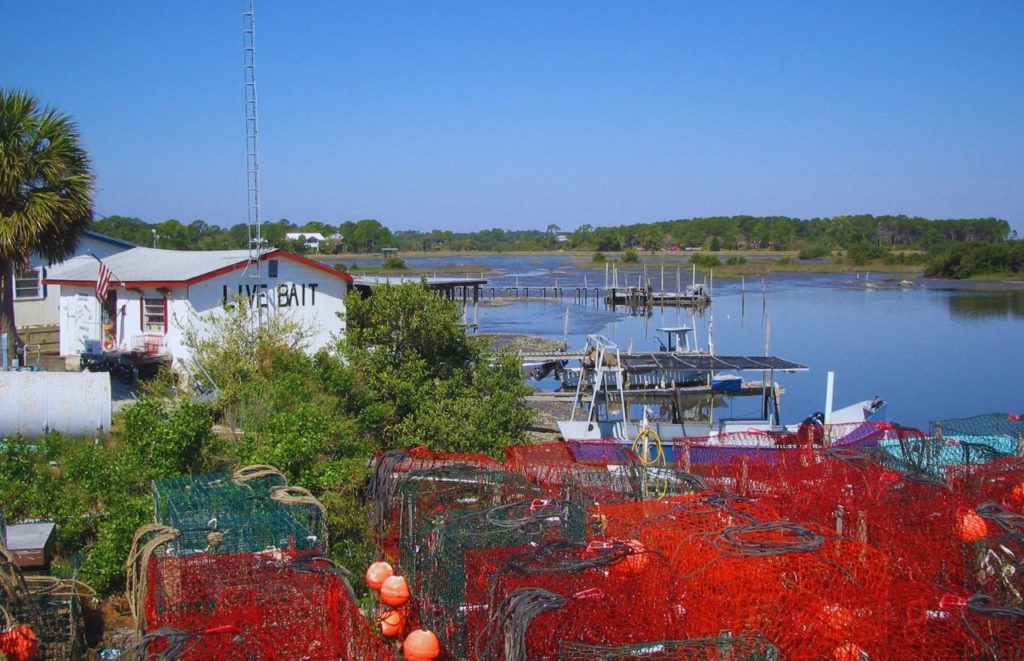 That, plus a visit to the Historic Island Hotel, and watching the Cedar Key sunset is a recipe for the perfect day trip from Gainesville!
Find and book Miami tours and activities on Viator.com. Book ahead to save time and money!
18. Swim with Manatees in Crystal River (1 Hour and 20 Minutes Away)
If you want unique things to do, then I'd have to say that swimming with manatees in Crystal River, Florida should top your list!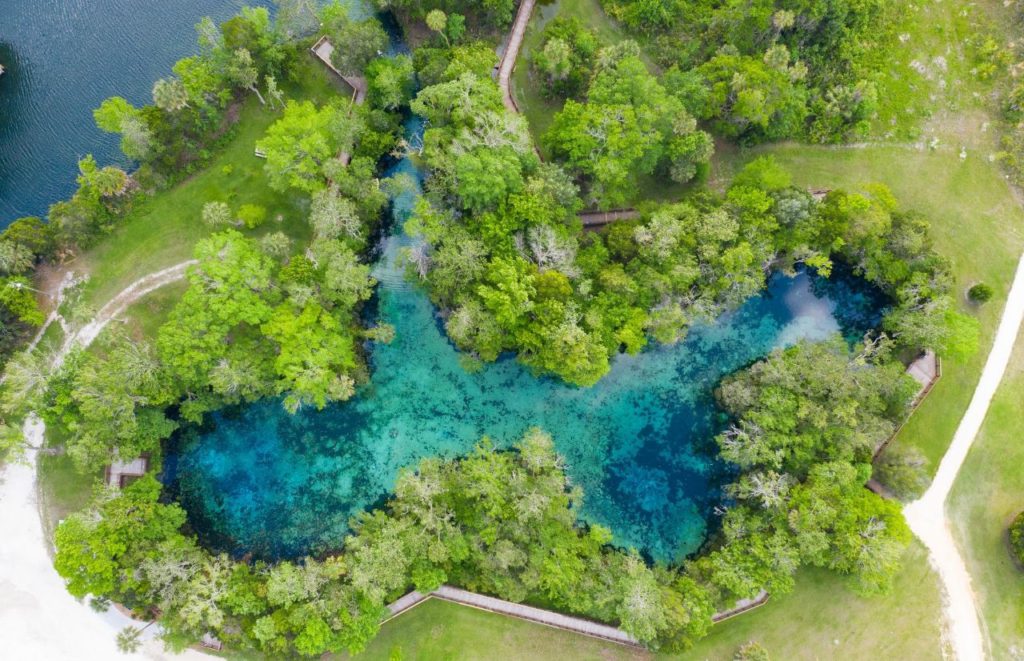 Tours leave at 6 a.m., 8 a.m., 10 a.m., 12 p.m., and 2 p.m. daily – and are very reasonably priced ($65 for three hours of fun)!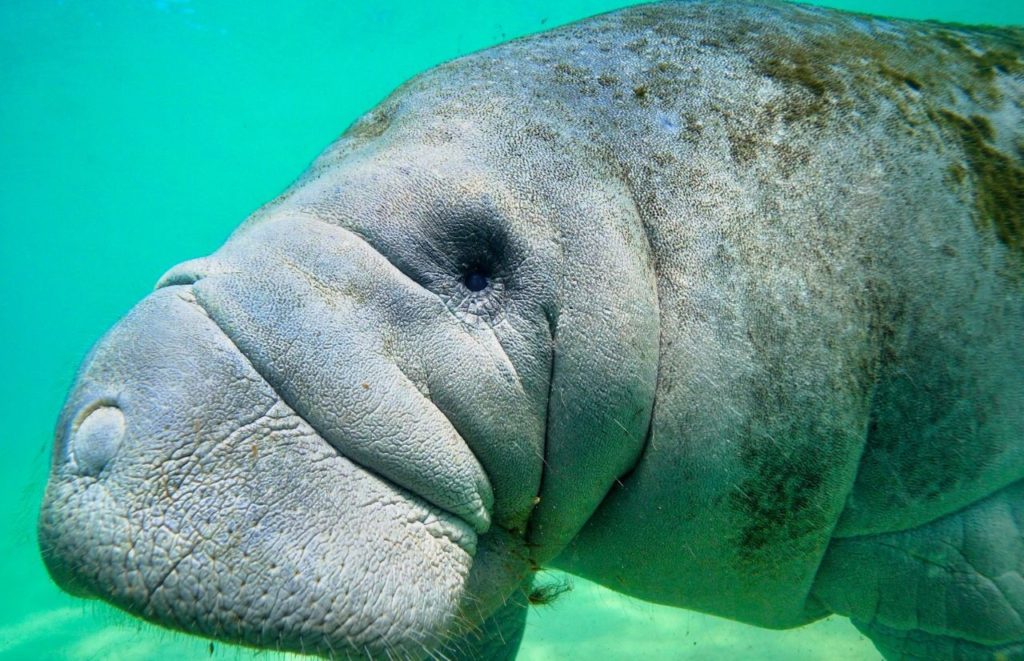 Your tour includes a boat ride, wet suit, mask, snorkel, and instructor to guarantee that your experience will be great!
All you have to do? Call 352-257-8687 to book!
19. Visit the Orange County Regional History Center (2 Hours Away)
Located right inside the historical Orange County courthouse, artifacts in this history center date back to 12,000 years old!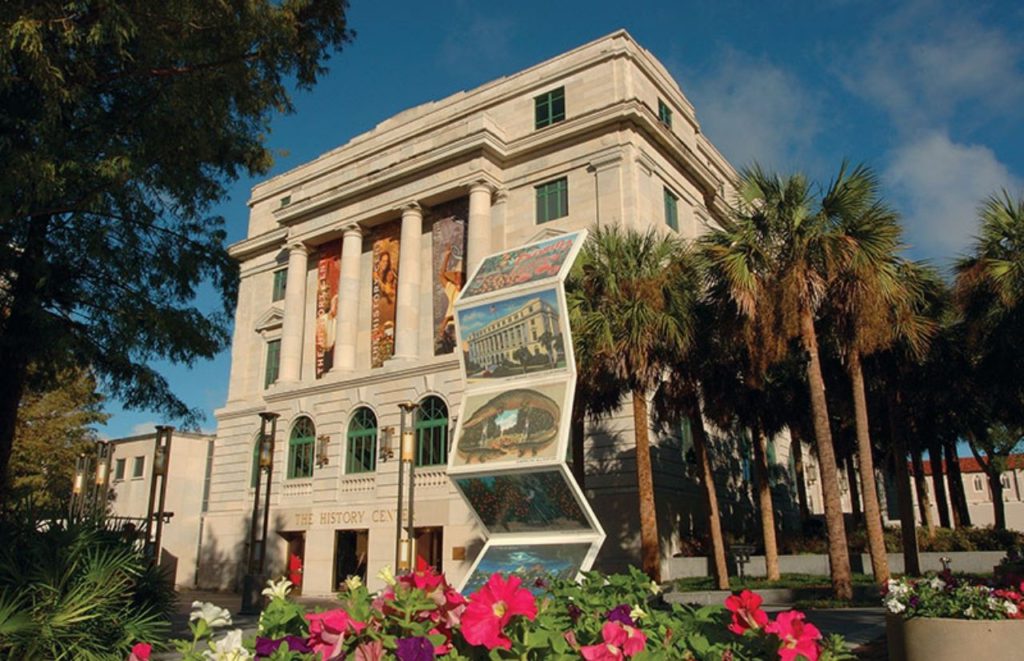 Exhibits cover the Native Americans, history of Florida's Orange Groves, Florida tourism of the past; plus other interesting exhibits that rotate year round!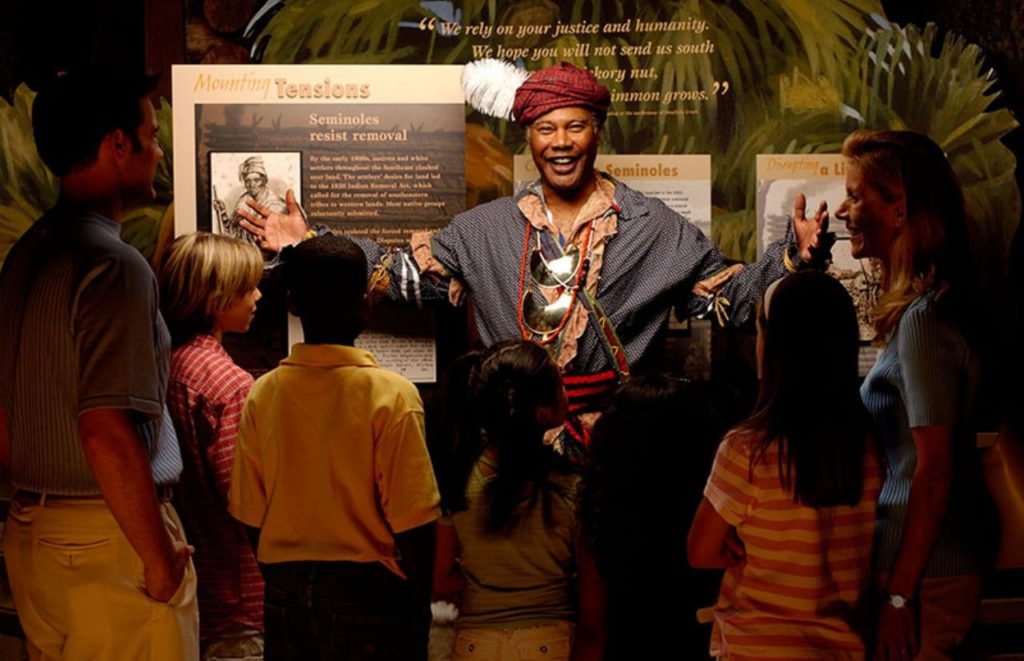 Students and military enjoy $7 admission, while all others cost $10.
This price is fair though, considering that it also buys you admission to the Wells'Built Museum of African American History and Culture.
20. Have a Florida Beach Day (Less than 2 Hours Away)
While Gainesville itself may be inland – don't fret! There are plenty of beaches you can get to on a day trip from Gainesville! Here's just a few of my favorites: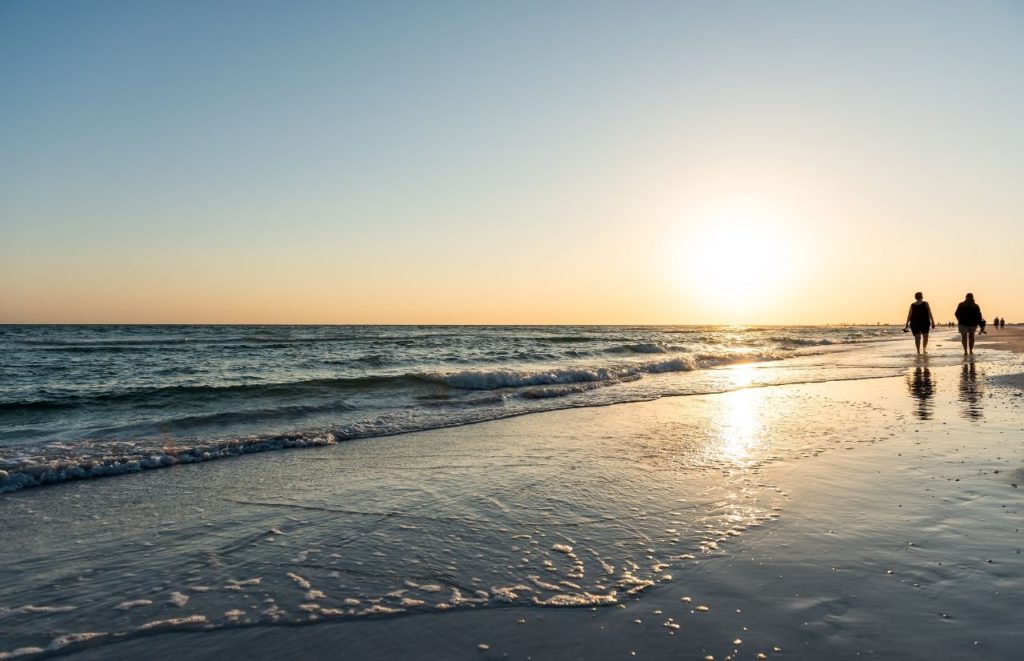 Crescent Beach
With sand composed of 99% quartz, Crescent Beach is considered the finest, whitest sand beach in the world!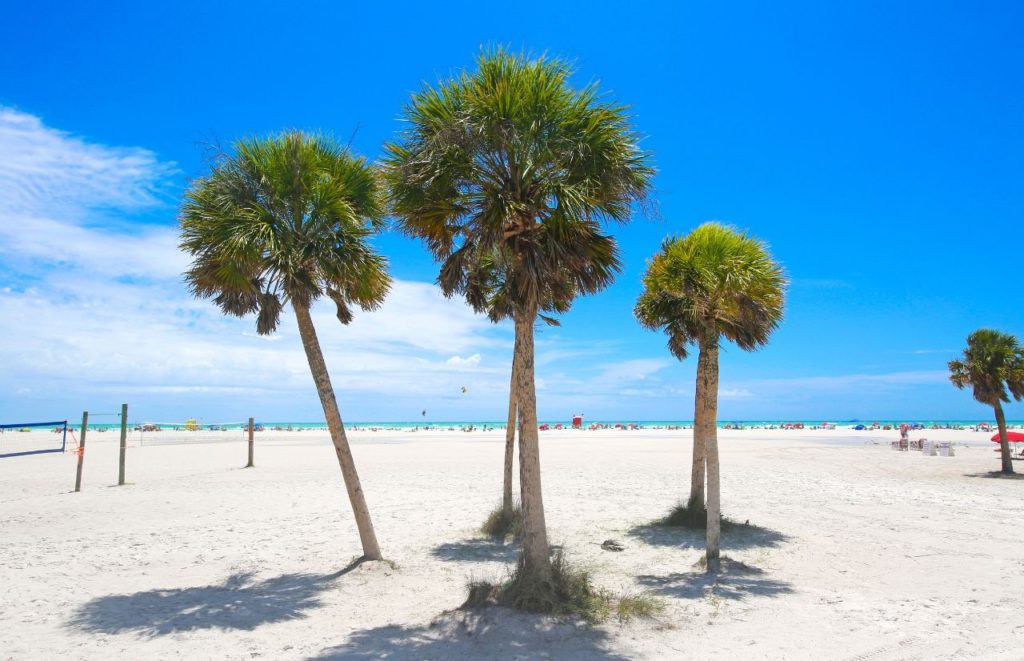 Visitors also enjoy this beach's calm waters, trolley rides, concession stands, and annual sand castle sculpture contest.
Jacksonville Beach
On Florida's "Fire Coast," Jacksonville boasts 22 miles of shoreline. Jacksonville Beach is not only gorgeous, but it's also known as a great fishing spot with plenty of piers, as well as a great place to book some surfing lessons!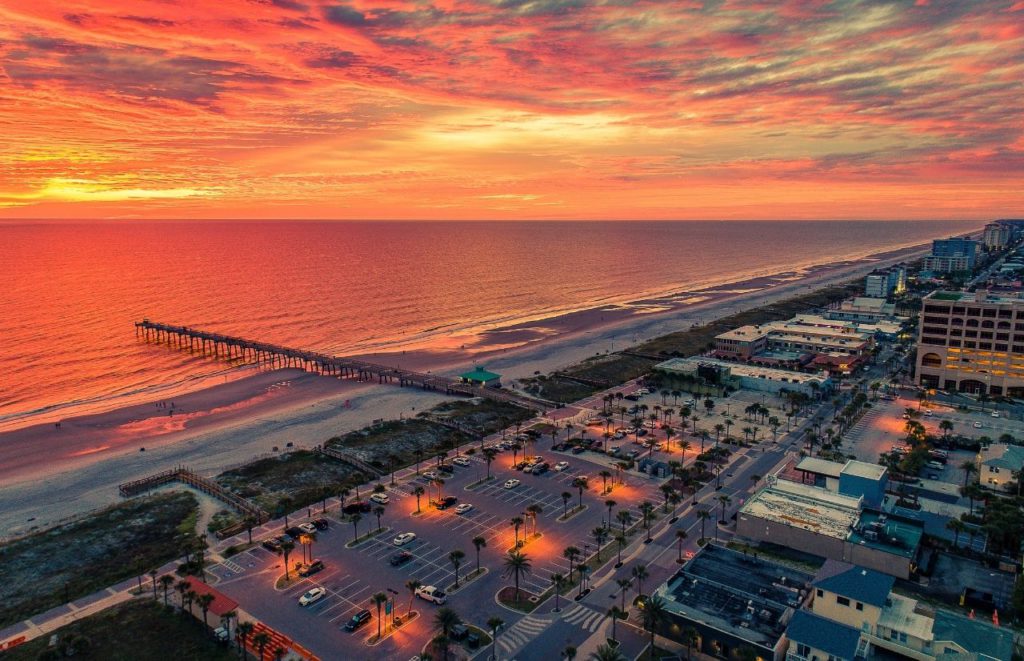 Neptune Beach
Just next door to Jacksonville Beach, Neptune Beach offers a more chill, less busy vibe, if that's what you're looking for!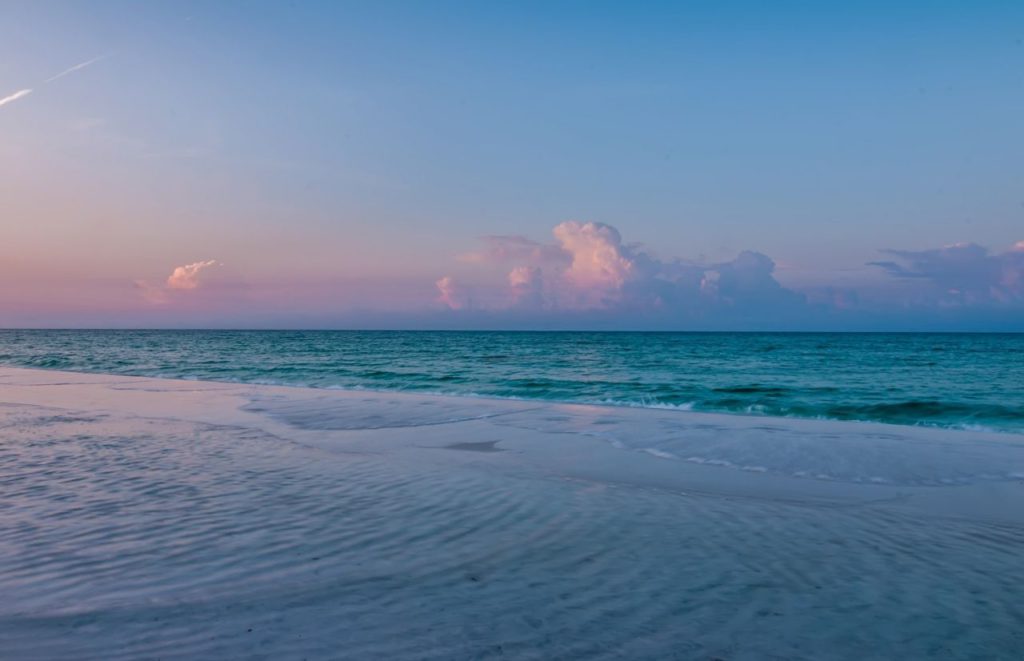 Neptune Beach is also known for its small shops and STUNNING sunrises and sunsets.
St. Augustine Beach
If you like being active on the beach, then St. Augustine Beach is a must for you!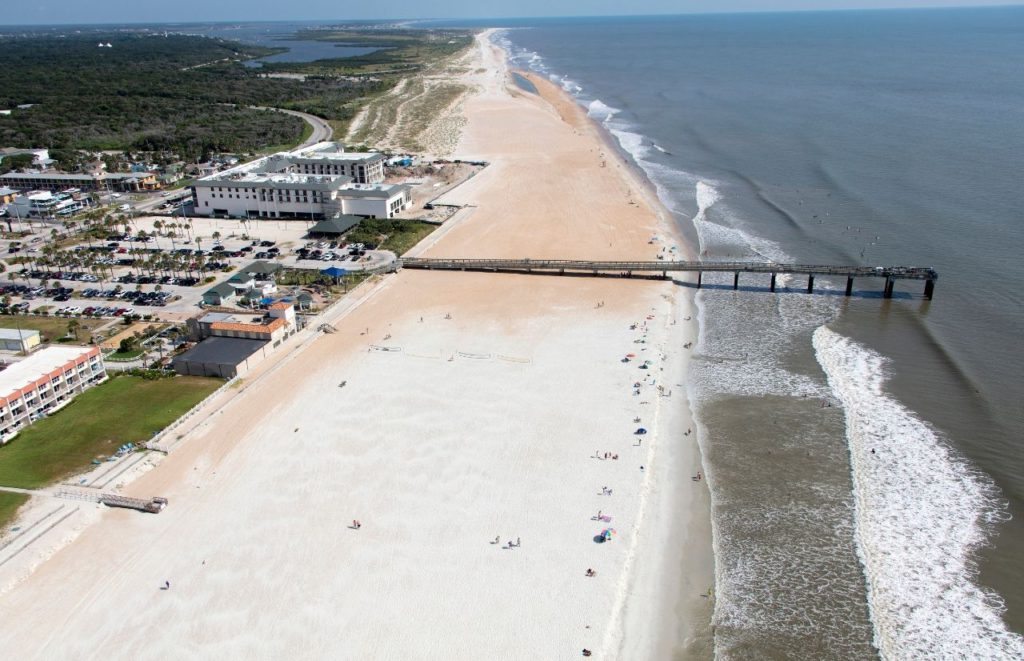 From playgrounds to volleyball courts, to nature trails and a sea turtle nesting site; there's plenty of fun to be had in the sun here!
Flagler Beach
The Flagler Beach boasts uncrowded shorelines free of high rises. Lined with restaurants and fitted with a long fishing pier, it's the perfect, relaxing day trip from Gainesville.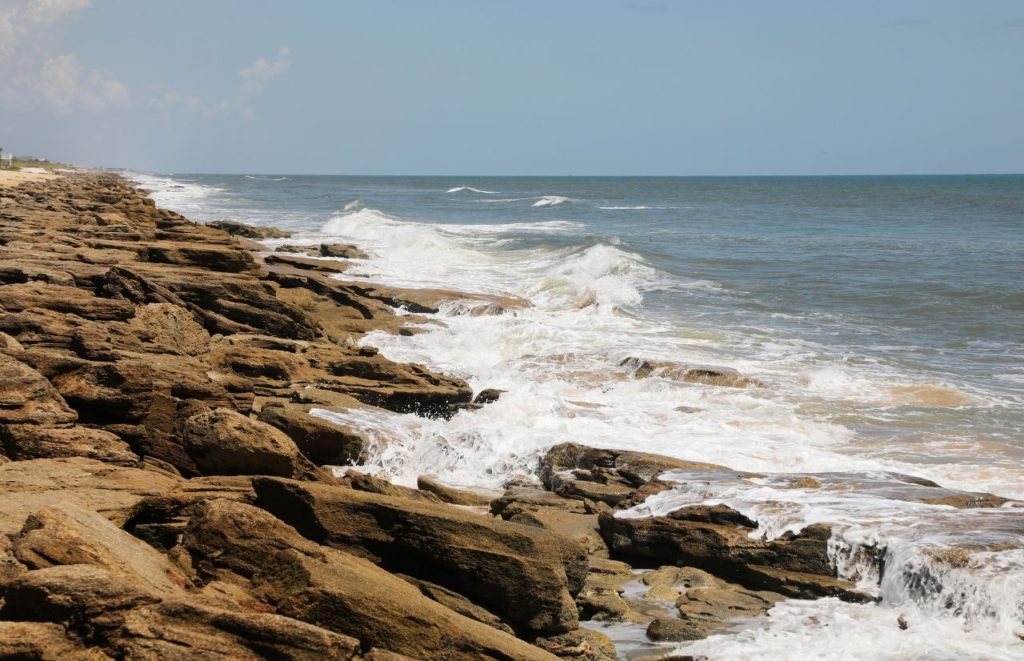 21. Hangout in Jacksonville, Florida (1 Hour and 20 Minutes Away)
As you already know, Jacksonville, Florida is FILLED with fun things to do!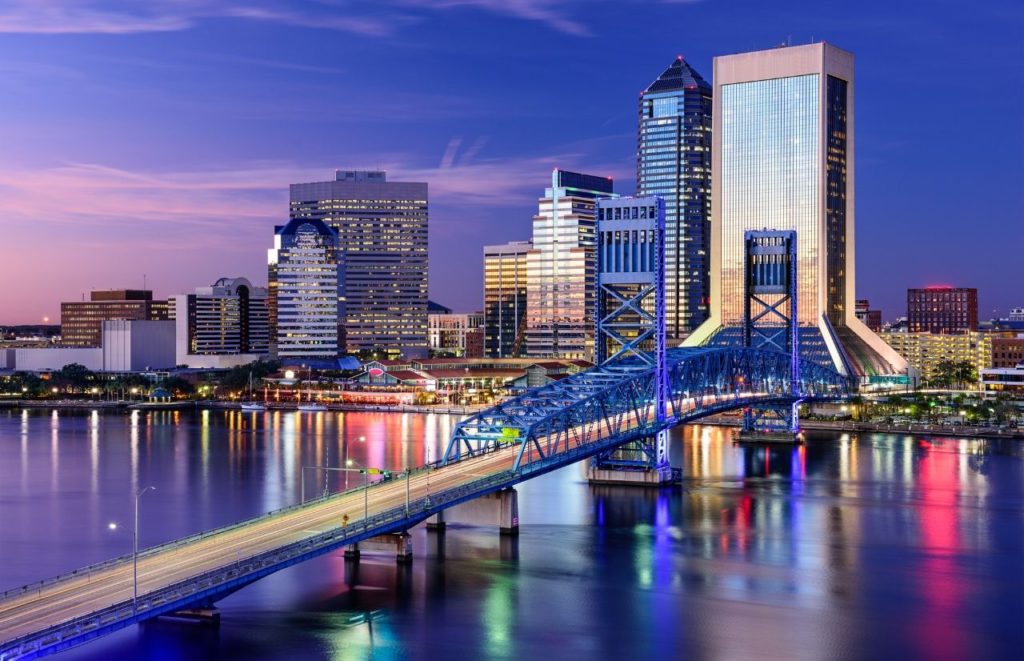 It's got the Jacksonville Zoo and Gardens, and Catty Shack Ranch for animal lovers; Little and Big Talbot Island for outdoor adventurers; and MOSH (Museum of Science and History) for history buffs!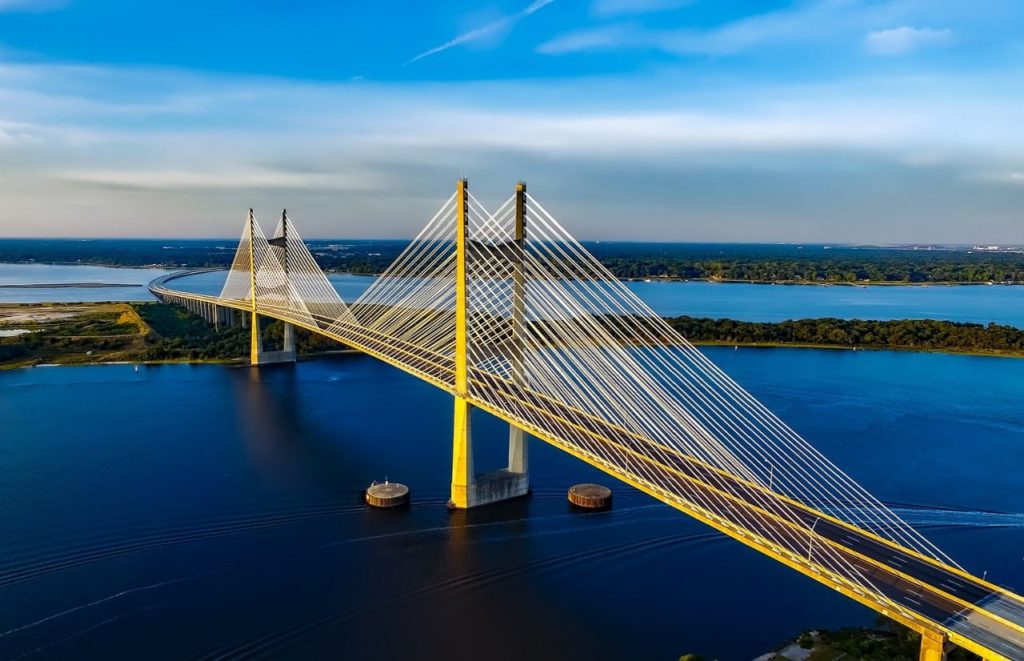 Other places of note include the Cummer Museum of Art and Gardens, Friendship Fountain, and the North and South Bank River Walk. Jacksonville Beach, Florida is one of the top destinations in the Sunshine Stater!
22. Explore Paynes Prairie Preserve State Park (20 Minutes Away)
"Expect the Unexpected!" If that's your motto for a good day trip from Gainesville, then we've got the perfect one in store for you!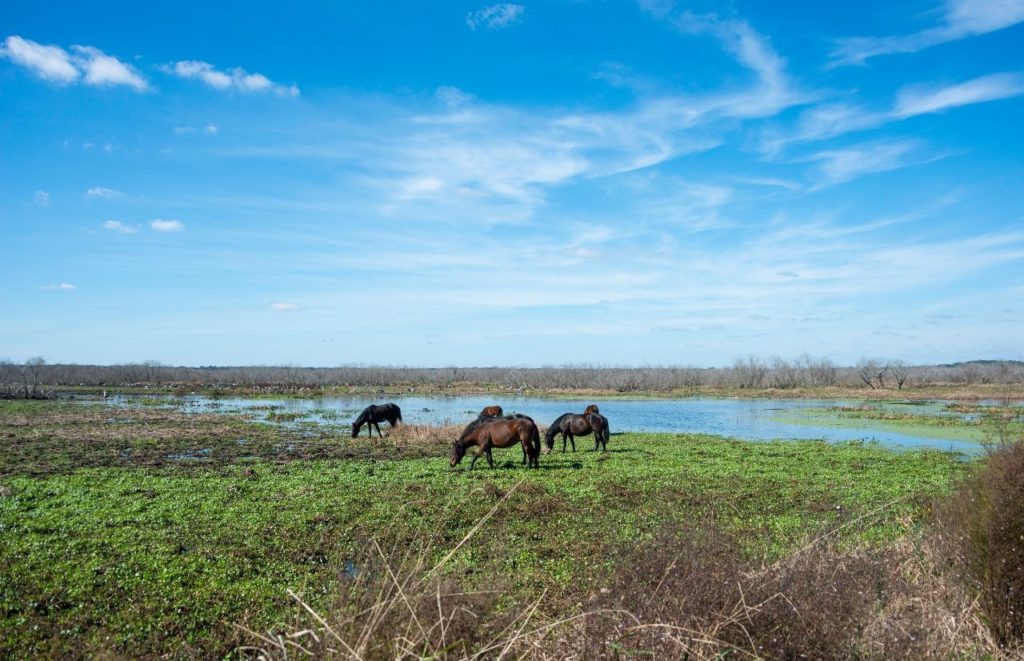 Paynes Prairie Preserve State Park is nicknamed "an unpredictable Florida treasure…" and for good reason! You might find wild horses, bison, and countless alligators all right here.
Visitors even say that at times, it feels like the African Serenghetti! And for just $6 a car, you might as well go and explore it for yourself!
23. Visit a Natural Springs in Florida (Less than 2 Hours Away)
Natural springs are an amazing way to reconnect with nature and have fun!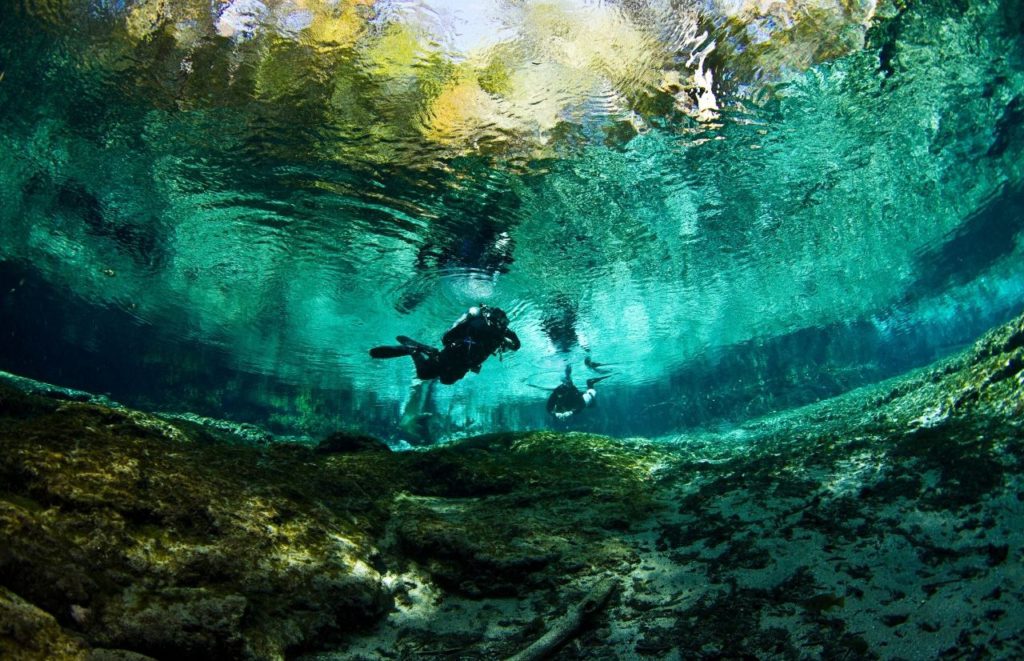 And luckily, Florida has got lots of them in abundance, including:
Silver Springs in Ocala
Devil's Den Prehistoric Spring in Williston
Ichetucknee Spring in Fort White
Ginnie Spring in High Springs
24. Discover Tallahassee, Florida (2 Hours and 25 Minutes Away)
More than just Florida's capital, Tallahassee is known as a fun, family friendly destination for a day trip from Gainesville.  
From lakes to museums to festivals and historic landmarks, there's more than just one reason to visit Tallahassee.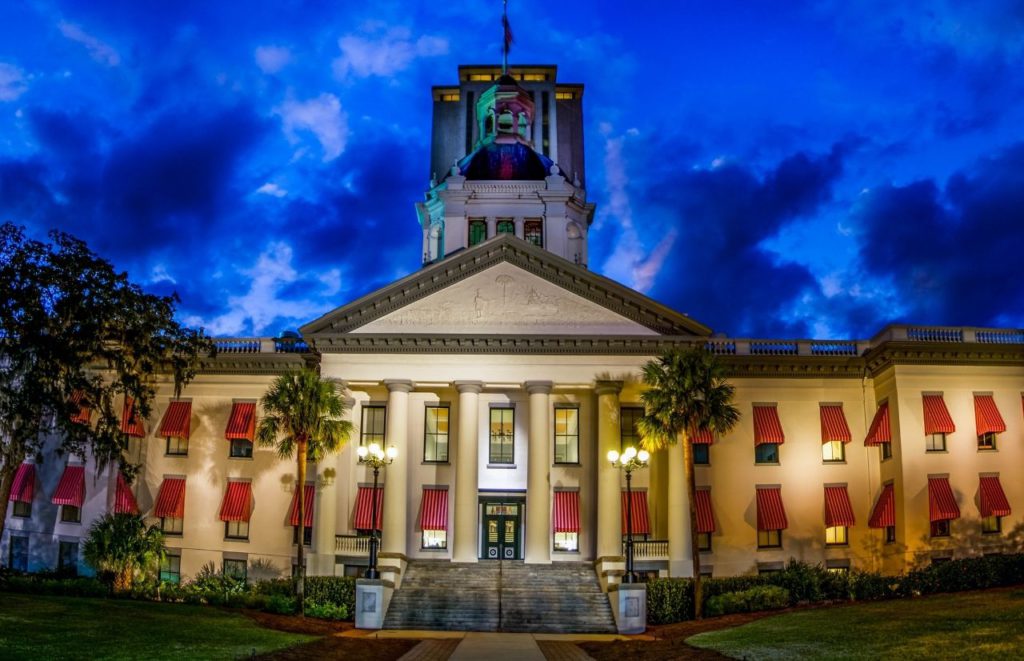 If you like nature, consider the Lake Jackson Mounds Archaeological State Park, Tom Brown Park, or St. Marks Lighthouse located inside the St. Marks Wildlife Refuge.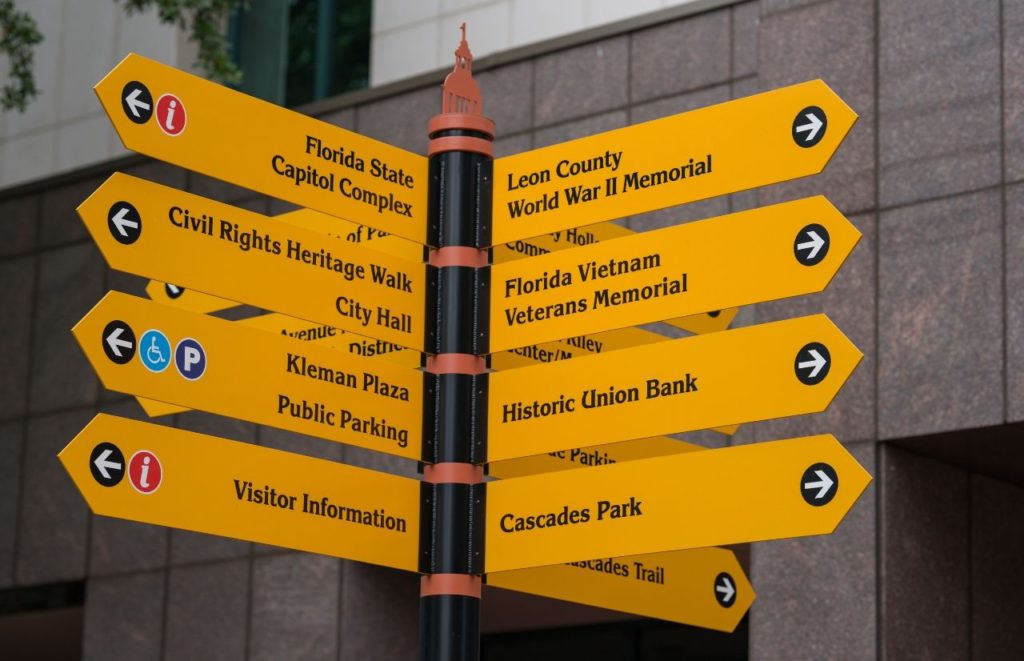 If museums and educational fun spots are more your thing, then drop by to see The Challenger Learning Center and Planetarium; or the Mag Lab – where you'll be mesmerized by the country's largest and most powerful magnets!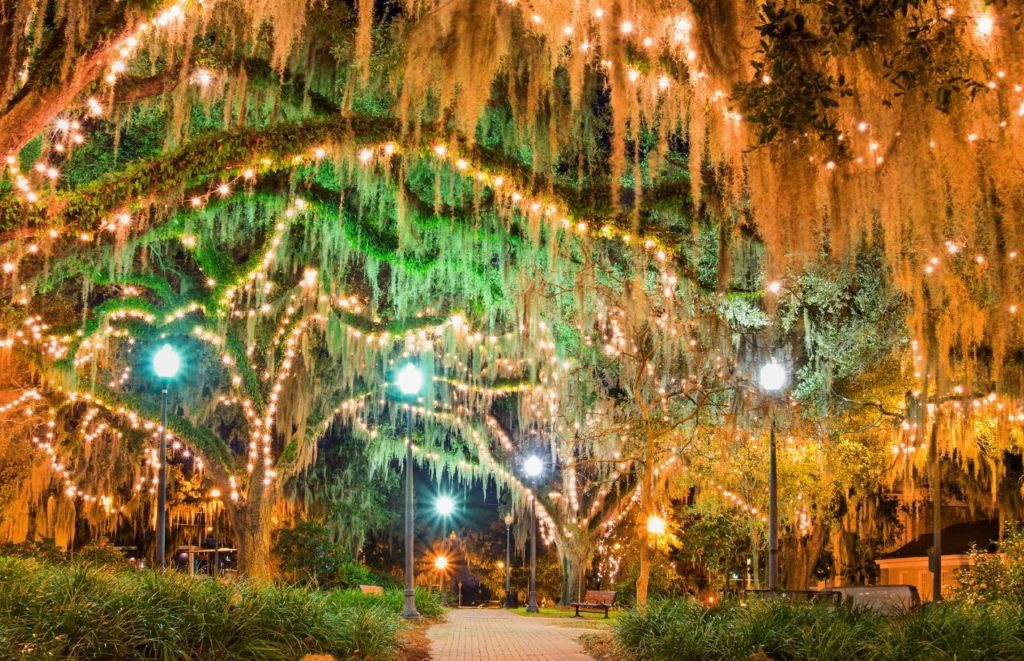 Want a hip spot with cool art and eateries? Then Railroad Square Art Park is a MUST!  Or, try out the popular Downtown Market if your day trip from Gainesville is on a Saturday between March and November.
And honestly all those things to do is just scratch the surface of what Tallahassee has to offer!
25. Relax at the Blue Spring State Park (2 Hours Away)
With practically 11,000 5 star reviews on Google, it's pretty safe to say that Blue Spring State Park just west of Orange City is a crowd pleaser!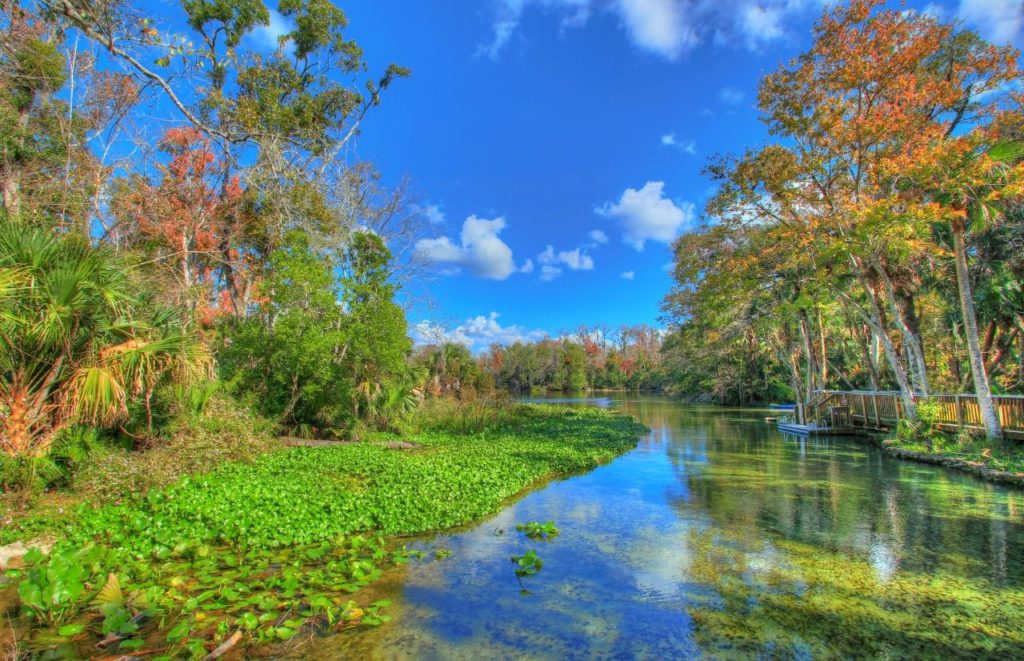 For just $6 a vehicle, you can enjoy manatee watching, kayaking, canoeing, scuba diving, snorkeling, tubing, and paddle boarding.
Or, for an overnight day trip from Gainesville, consider renting an on-site cabin for $95 per night.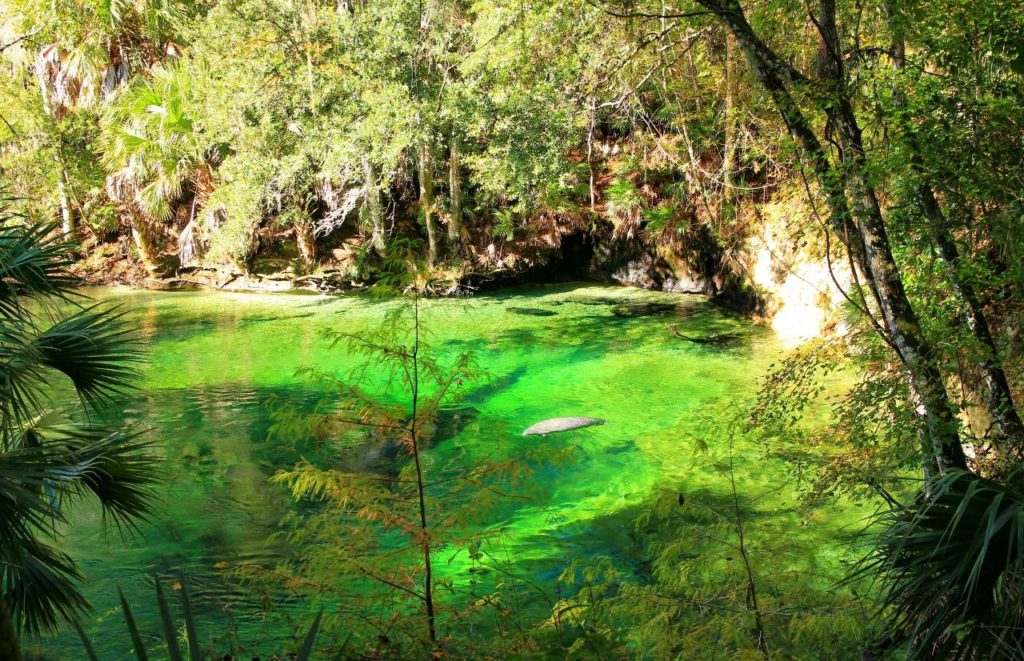 The only things to be aware of? This amazing park reaches daily capacity pretty fast, so get there as early as possible to guarantee your parking spot and entry!
Also, all water activities are paused between winter and April due to manatee migration, so take this day trip from Gainesville in spring, summer, or fall!
Book one the TOP Tours in St. Augustine, Florida TODAY!
26. Visit Lakeridge Winery Clermont Florida (1 Hour and 25 Minutes Away)
Lakeridge Winery in Clermont does more than just wine tastings – they often host fun events and festivals too!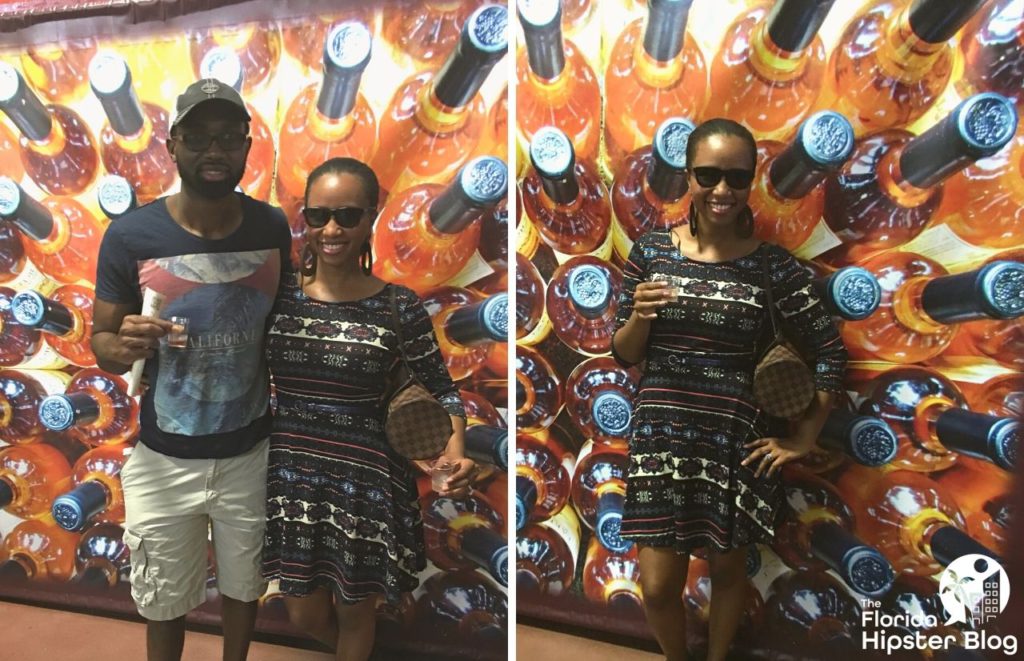 For instance, every single weekend they host "Weekends at the Winery," a fun four hour (12 p.m. – 4 p.m.) event with live music and wine by the glass.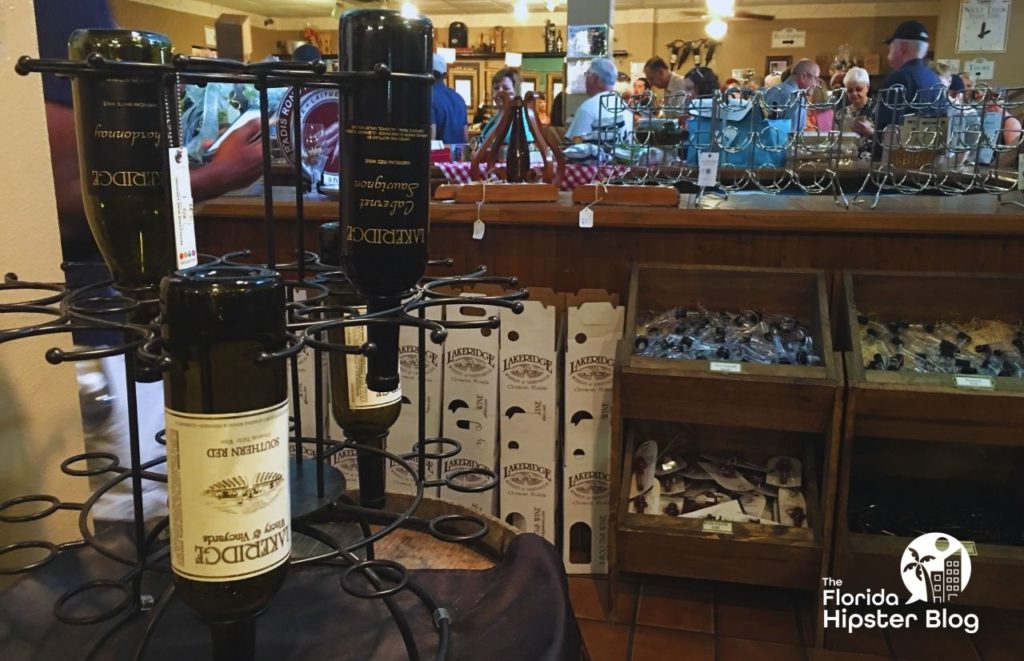 Check their "Weekends at the Winery" Calendar here to check out entertainment offerings in advance.
Their VIP small group tasting tours are also great for private events with your friends or family; and they start at just $25 per guest.
27. Take a Ride with Boggy Creek Airboat Adventures (3 Hours Away)
If you're a Florida native, then odds are you might have gone on a gator airboat tour before. But at Boggy Creek… things are just a little bit different!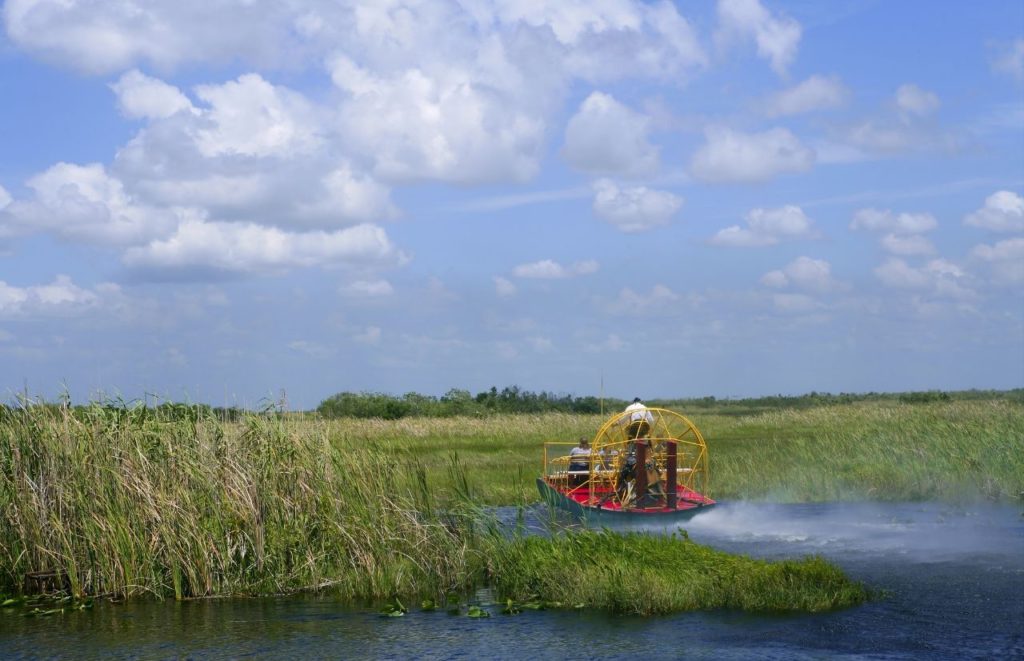 First of all, Boggy Creek offers WAYYYY more than just airboat tours. Gem mining and Native American village tours are available on their property too.  
Plus, when booking your airboat tour, guests have the unique opportunity to book a sunset, or even night tour to add some extra thrills!
But the best way to get your money's worth on this day trip from Gainesville?
Book the Ultimate All Inclusive Package – an airboat tour, gem mining, Native American Village tour, and a meal starting at just $45 for adults and $35 for kids!
For a no obligation, FREE Disney Vacation Quote you can fill out the form with The Park Prodigy by Clicking HERE!
28. Visit Keel and Curley Winery, aka: The Blueberry Winery in Plant City (2 Hours and 25 Minutes Away)
Keel and Curley Winery wasn't always a winery. They were primarily a blueberry farm until 2003, when they discovered a very creative solution to a common problem.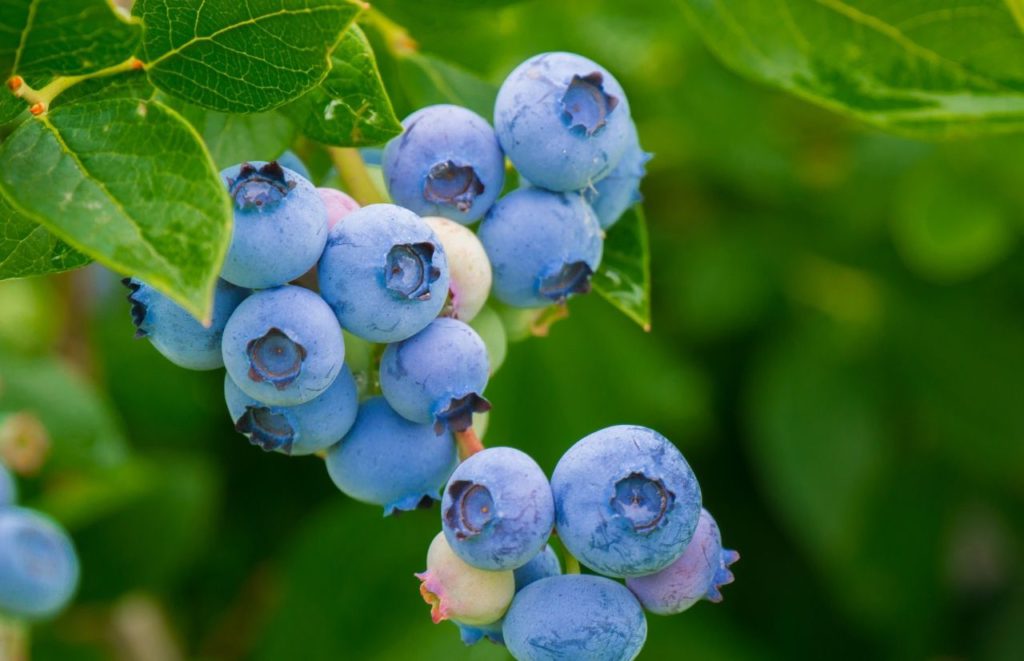 At the end of every blueberry season, they had lots of extra blueberries to spare. What could they do with them that would be tasty and delicious? Make blueberry wine of course!
Since 2003, Keel and Curley have been perfecting their blueberry wine recipes – and they've done a GREAT job! Because now Floridians are buying these wines by the case!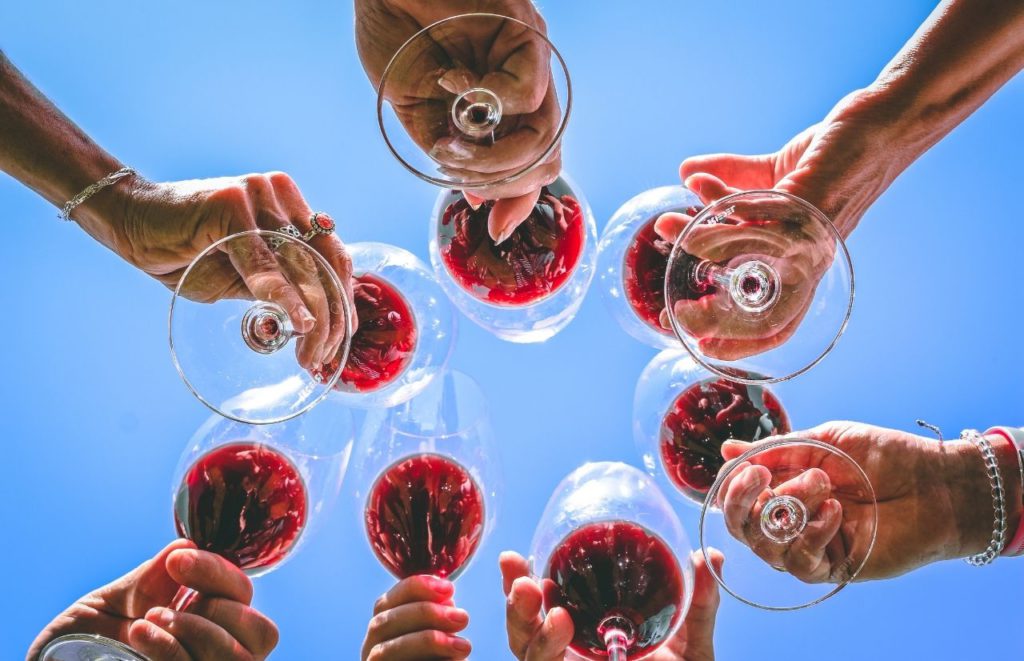 Interested in trying one, two, or all three of their blueberry wines? Book a tasting for just $14, eat at their farm fresh restaurant any day of the week, or get hooked first by ordering wine right to your home!
Because let's face it, there's no wrong way to do this day trip from Gainesville!
29. Discover St. Augustine, Florida (1 Hour and 30 Minutes Away)
If a jam packed day of activities is your favorite way to plan a day trip from Gainesville, then St. Augustine is another one of those cities that just can't be missed!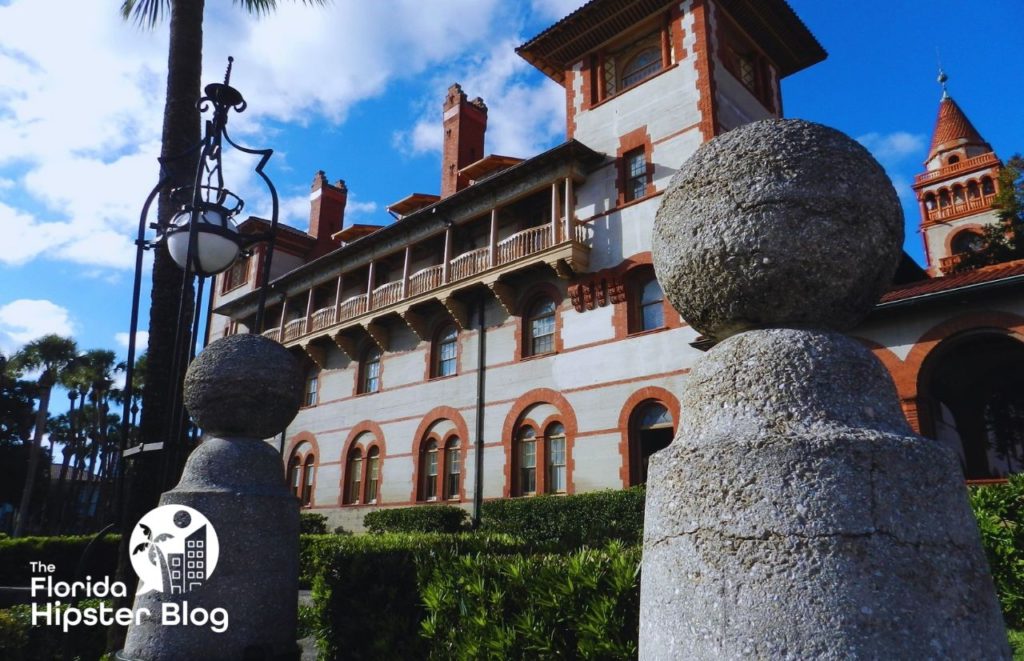 Try the San Sebastian Winery if you want some award winning wines and COMPLIMENTARY winery tours and tastings!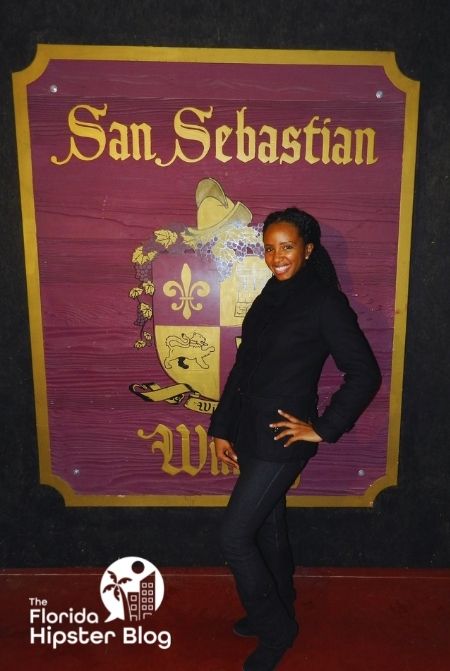 Or go for the historic St. Augustine Distillery (est. 1907) if rum or gin are your preferred drinks of choice.
Or, if you'd rather take the meaning of "historic" day trip to a whole new level, then visit the St. Augustine historic district (aka: downtown St. Augustine).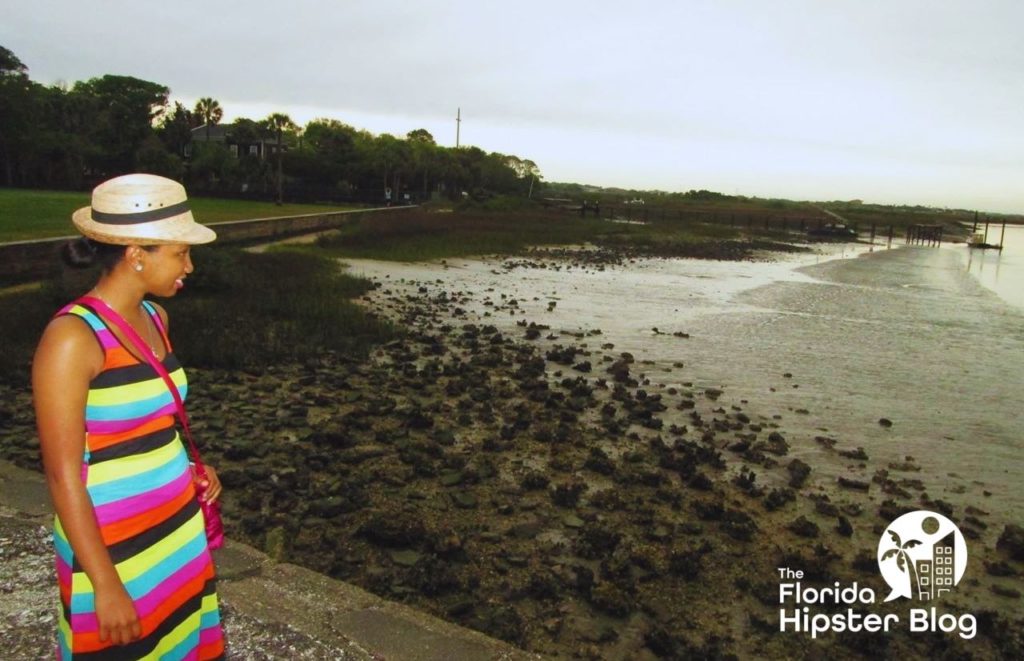 Known as the oldest city in the United States, visitors love the colonial Spanish architecture, Lightner Museum, Castillo de San Marcos Monument, and Cathedral Basilica of St. Augustine.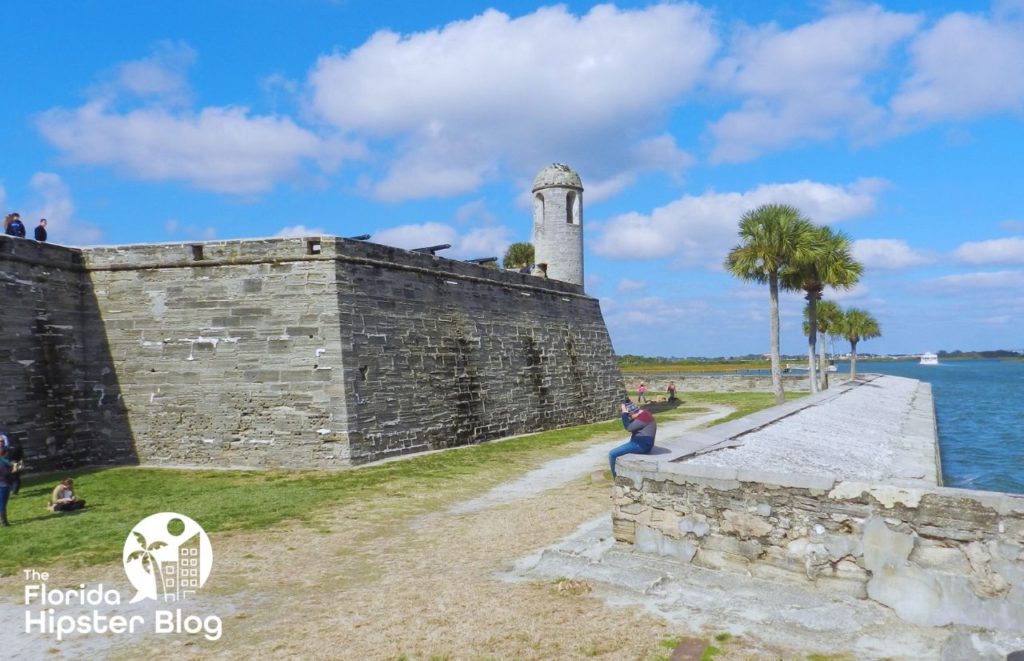 But also, you must know that being the oldest city in the United States comes at a price, right?  Don't believe me?  Well, book a Ghost City tour of St. Augustine to see the haunted historical locations yourself!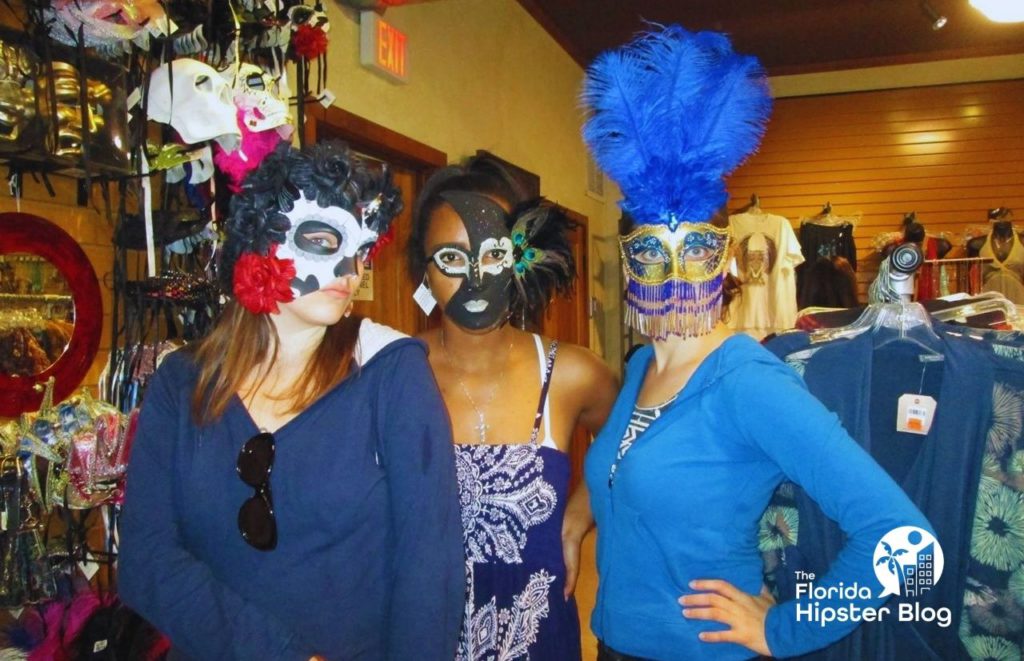 But were you hoping for a more active, daytime, outdoorsy day trip from Gainesville? Don't fret!
The St. Augustine Alligator and Zoological Park has got more exotic birds, sloths, snakes, lemurs, and fossils than you ever knew you wanted to see!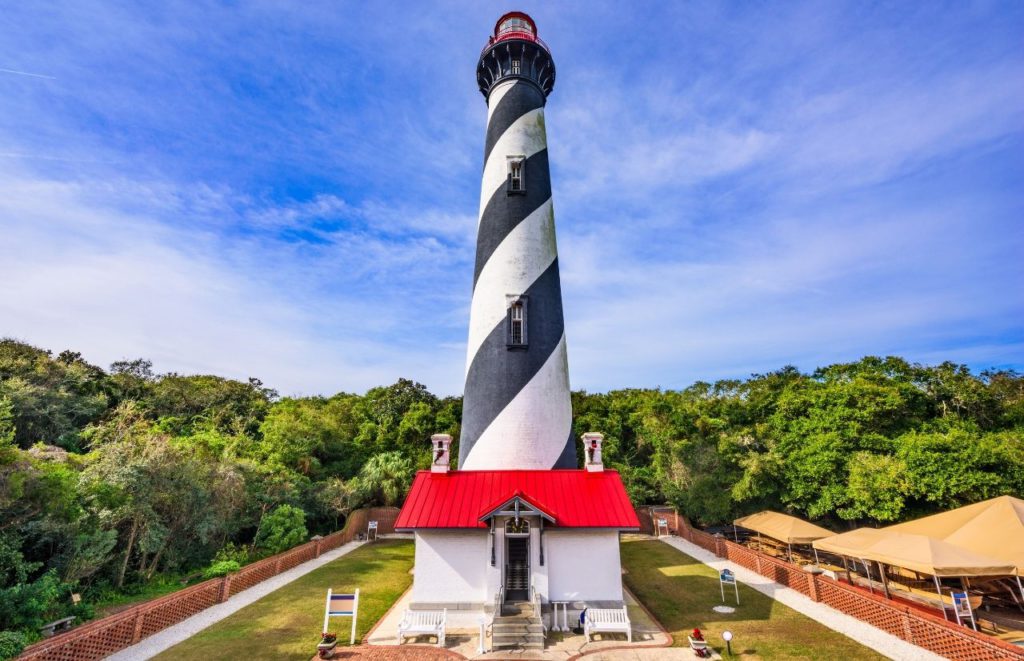 And if you find your trip to St. Augustine to be too much fun for one day – don't worry!
St. Augustine has got plenty of cute, high quality bed and breakfasts to extend your day trip; like the Hemingway House, Carriage Way Inn, and Cedar House Inn.
Book Your St. Augustine Hop-On Hop-Off Trolley Tour TODAY!
31. Explore The Villages, Florida (1 Hour and 15 Minutes Away)
Want to visit the fastest growing metropolitan city in the United States? Then check out The Villages which include portions of Lake County, Marion County, and Sumter County, Florida.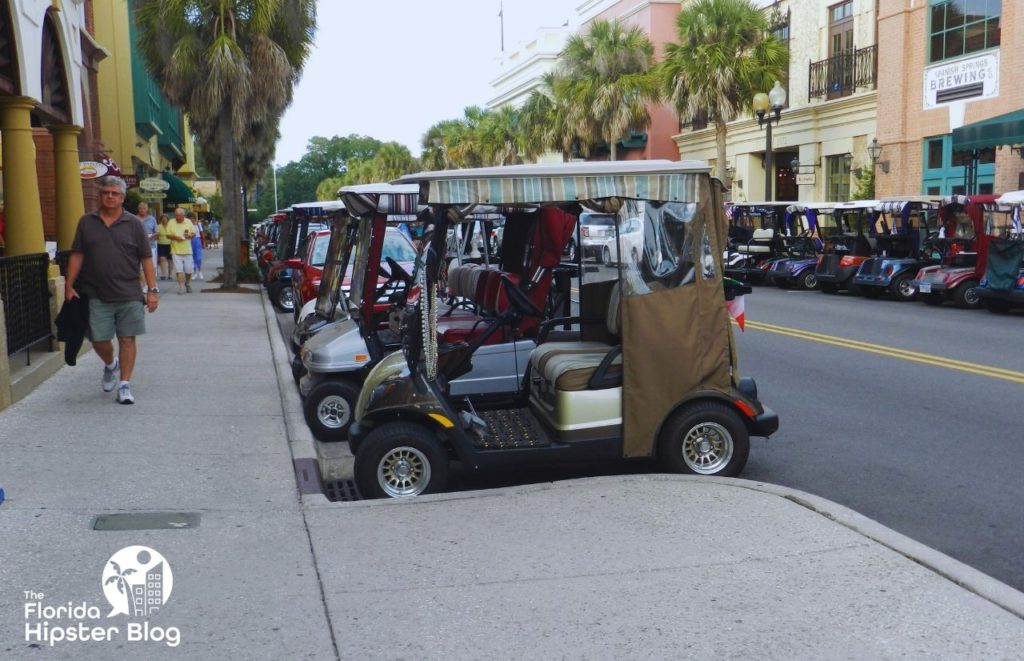 Typical day trip activities include electric and standard bike rentals, enjoying the restaurants and shops of Brownwood Paddock Square, or taking a scenic walk on the boardwalk of Lake Sumter Landing – a seaside town with shopping, easteries, and live music.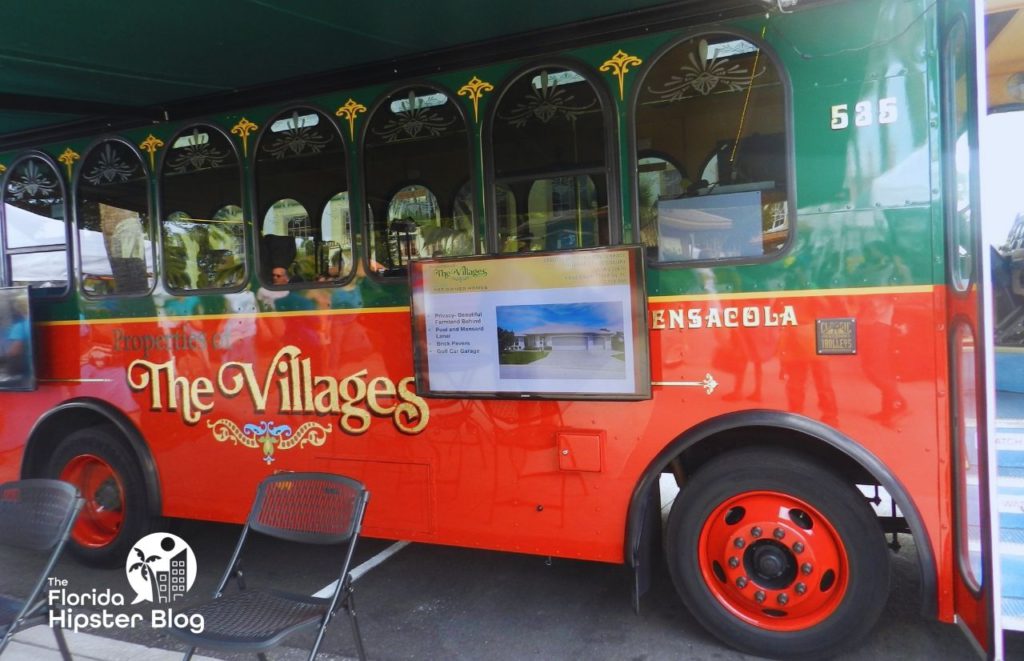 32. Discover Steinhatchee, Florida (1 Hour and 35 Minutes Away)
Can't get enough of the beach town vibe? Then a chill day in Steinhatchee might be just what the doctor ordered for your day trip from Gainesville.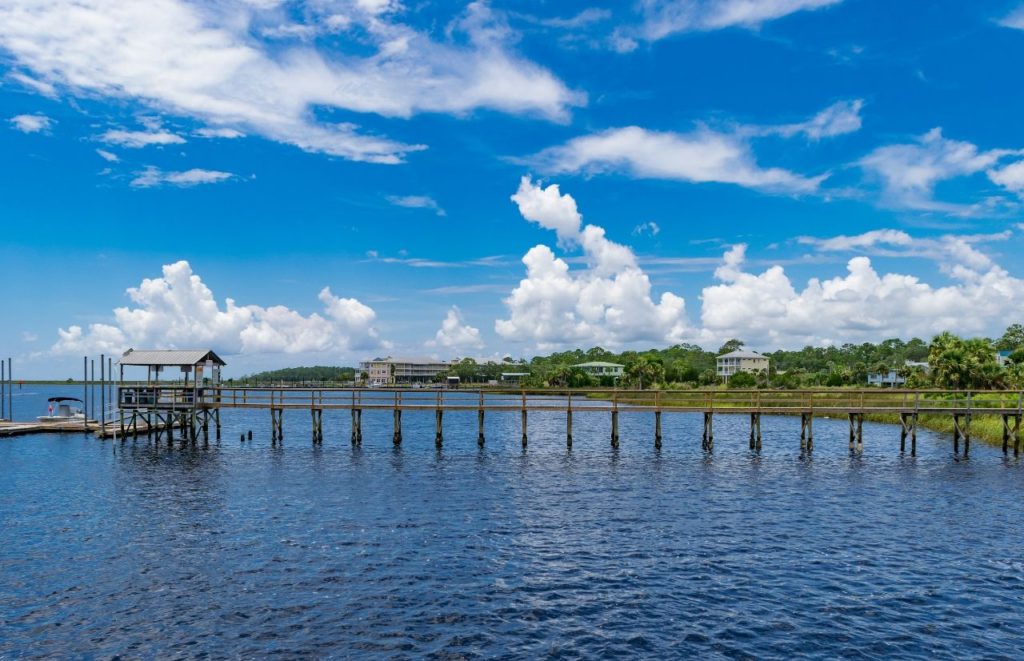 Hiking, horseback riding, fishing, and hunting are the claim to fame activities for this gulf coast town. You'll love taking a relaxing walk through the Spanish moss trees, or spotting egrets in their natural habitat.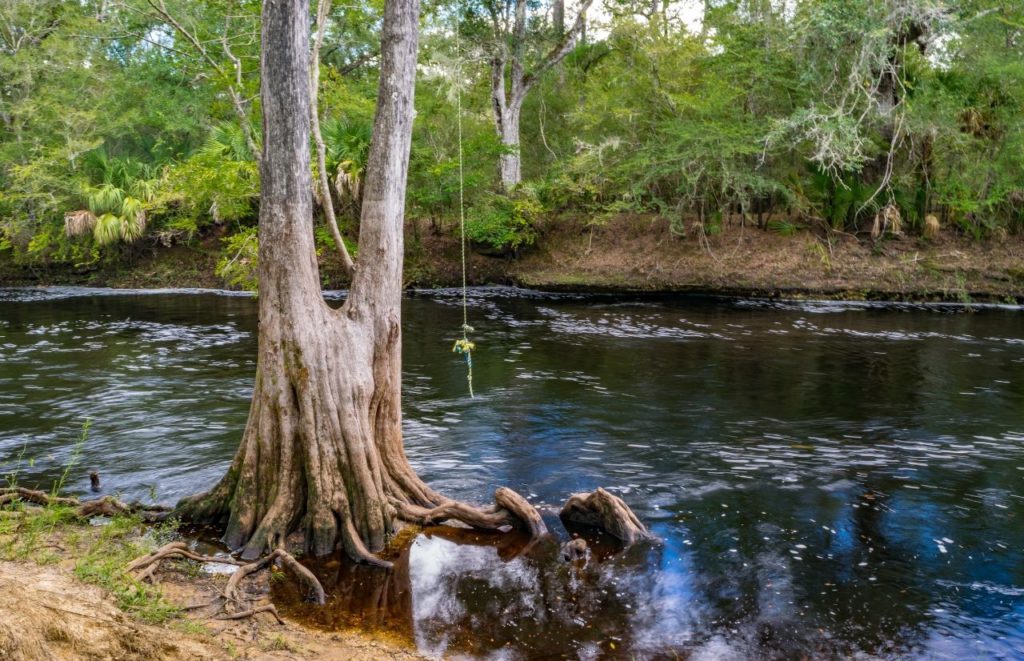 Basically this all-natural town is called the "Best Kept Secret in Florida" for a reason – it's a great low key destination for some much needed R & R!
Wrapping Up…
Well Florida Hipsters, we sincerely hope that this list gives you plenty of options for things to do near Gainesville, Florida!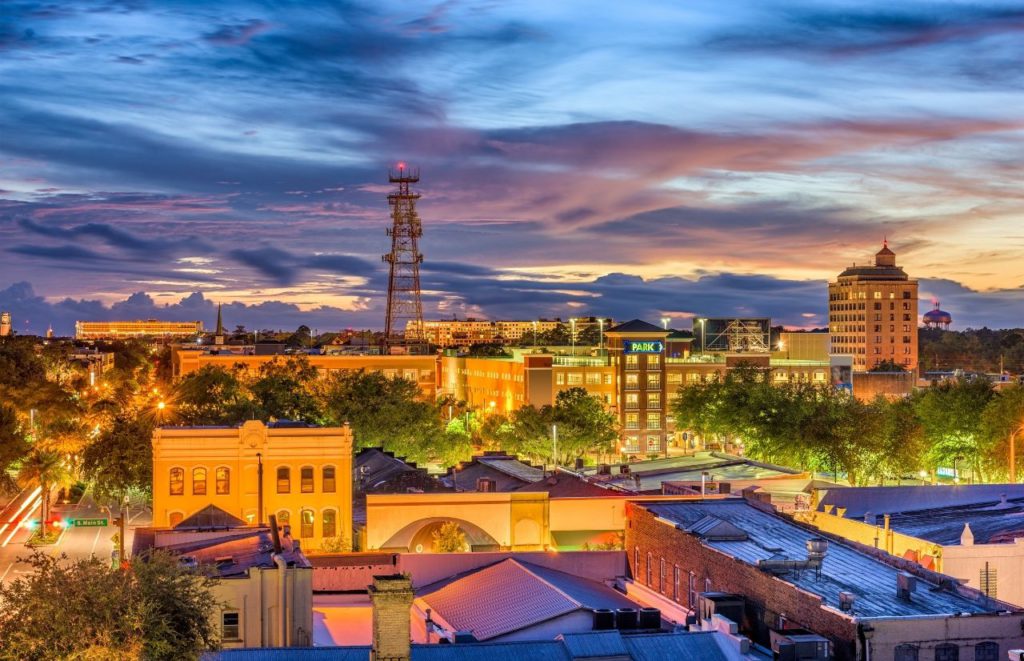 I did my best to find a wide range of activities to cover every type of day trip from Gainesville there is – from relaxing shoreside to classy eateries.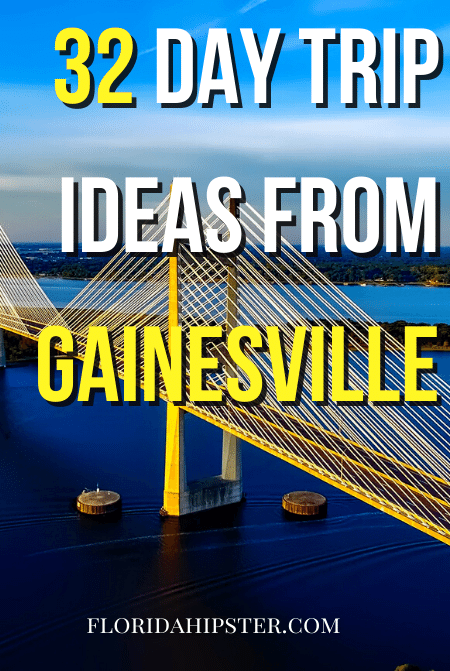 The only real question is – which day trip from Gainesville will you dive into first? I can't wait to hear about it in the comments below! Because your experiences just might be the reason someone plans their next day trip from Gainesville!
Happy Florida Travels!
If you like this article, then you'll love these:
About the Author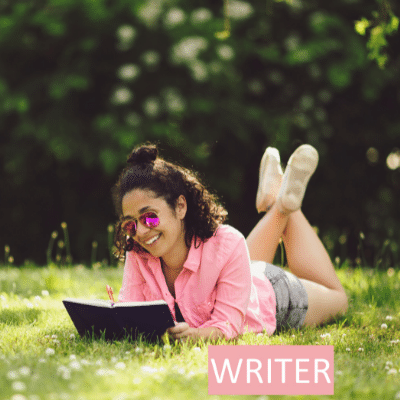 Gina is a former Walt Disney World and Disney Cruise Line Cast Member who enjoys reliving the magic by writing helpful tips and tricks for future guests!
Check out more about her Disney adventures and writing endeavors at www.ginaarfi.net.
Some Photos Courtesy of Canva.com