Being a college town, its common knowledge that Gainesville, FL has a booming night life. As a matter of fact, it's a very popular destination for college students and even adults. And because of this, there are some of the best bars in Gainesville that you must visit!
One could easily tell you their favorite bar based off the theme, or the drinks and music available. If you wanted a trendy 21 & up bar, you can easily find it here in this Florida town.
So, I take it as my great pleasure to review the top bars in Gainesville (for research purposes of course) just for you! And as always, prices and offerings are subject to change at anytime so double check each bar's official website for the most up-to-date selections.
THIS POST MAY CONTAIN AFFILIATE LINKS. PLEASE READ MY DISCLOSURE FOR MORE INFO.  Which means if you click on certain links, I may receive a small commission at no additional charge to you.
1. Madrina's
Madrina's in Gainesville is the most popular bar with its Cuban-American flare. It serves unique cocktails inspired by the Cantinero tradition of Cuba. Here you can expect to find a hip, modern, yet quirky atmosphere which is perfect for a Florida Hipster.
You'll also be treated to some incredible artwork, DELICIOUS drinks with a cocktail menu that's out-of-this-world!
One of the things that sets Madrina's apart is the excellent customer service. The bartenders truly know what they are talking about and they love chatting with you to give you all the details on which drinks they know that you will love.
Madrina's is one of the best bars in Gainesville that perfect for a date night, a solo trip, or a trip with friends. Beyond the atmosphere and ambiance is the unique theming that the bar undergoes during the holidays such as the Christmas transformation.
Happy Hour at Madrina's in Gainesville, Florida
Madrina's offers Happy Hour on Tuesday through Saturday (4 p.m. to 7 p.m.) and Sundays (all day) with select drinks priced between $5 to $6.
Happy Hour Menu:
Classic Daquiri
Mojito
Old Fashion
Moscow Mule
Margarita
Rum Punch
Shot and a Beer
Aperol Spritz
Sangria
Rose
Top Drinks
Address: 9 W University Ave Gainesville, FL 32601. Visit website here.
2. Arcade Bar
If you're like me and you are into old school games at the same time as having a great bar life, then you MUST visit the Arcade Bar. Not only are the drinks cheap, but the games are free with unlimited play!
Yes, I did just say FREE!
This game bar will be a great place for you to gather with your friends as you enjoy the Gainesville nightlife. It also has easy parking (which is an absolute plus) and it features arcade games on all three levels with a couple of bars on both levels 1 and 3.
So, be sure to enjoy classic games such as:
You can enjoy a wide range of classic games as you vibe to the DJ while sipping on your adult beverage!
Address: 6 E University Ave Gainesville, FL 32601
Hipster Power Tip: Weekend nights can get busy, so come right with the Arcade Bar opens or during the weekdays.
3. Cry Baby's
There's no need to cry here, folks!
This downtown bar has become quite popular in Gainesville not only for its intoxicating cocktails and delicious food, there are also perfectly crafted mocktails that are robust and refreshing.
Before you get there you should know that it does get noisy in there at times, and it's not from anyone crying. It's mainly due to the fact that it's a great spot to hang out and this attracts large groups to Cry Baby's because of this.
In addition, the big room can accommodate large gatherings with Cry Baby's having a Tiki-like feel about it. I guarantee you'll be one happy baby after your time here.
Specials
Wednesday Dinner Special Chicken N Wine: Crybaby fried chicken comes with 2 legs, 2 breasts, a bucket of fries, house-made pickles, coleslaw, all the sauces, and your choice of natural wine $25.00
Monday Special: $7 Sammy Pick Your Fav! $7.00
Address: 1 West University Ave, Gainesville, FL 32601
Recommended: What's the Best Burger in Gainesville? These Top Ten Places Will Help You Decide
4. Sidecar
If you're searching for specially crafted cocktails, delicious food, and live music, Sidecar Gainesville is the place to go. Sidecar's happy hour starts at 4:00 p.m. with extraordinary beverages available every day at a low cost.
Happy Hour Menu: every day 3–7 p.m. and all day on Sundays
1$ off Drafts
$2 off Wines
$2 off Classic Cocktails
Are you a trivia lover? Sidecar hosts FREE trivia every Thursday.
YES, it's FREE!
So, form a team, have a cocktail, and enjoy a great night with your friends. Who knows, maybe you'll be the lucky winner of a $100 gift card.
Address: 115 SE 1st street Gainesville, Florida.
Recommended: What's the Best Sushi in Gainesville? Top 10 Restaurants You HAVE TO TRY!
5. White Buffalo
The rarest of the rare. Stay for the meal and come for the shots.
The White Buffalo and is located close to downtown. This unique bar style not only serves liquor and craft beer from local distilleries, it also fosters a feeling of community, and is just an outright fun club vibe!
This is one of the top bars in Gainesville, FL. You should visit.
Address: 111 South Main Street, Gainesville, Florida.
Explore Gainesville, Florida with these best tours. Get Started Today!
6. The Bull
The Bull is an excellent spot to unwind and relax after a long day at work or a stressful week because of its mellow, peaceful, and relaxing ambiance. It's the TRUE Florida Hipster spot!
The Bull is the spot to go when you to feel a "Vibe" and chill while enjoying a delicious drink with plenty of seating options and booths to choose from.
The music is also wonderful and calming, and you can listen to it while sipping one of their handmade brews.
They also feature an extensive wine selection and while you're there, why not do some fun things with your friends. You may play board games with your pals while sipping cocktails and listening to live jazz music or the spoken word.
Address: 18 SW 1st Ave, Gainesville, FL 32601
7. Boca Fiesta
Visit Boca Fiesta, one of Gainesville's only Mexican-style bar-restaurant, to get out of your comfort zone. Whether you're a meat-eater or a vegetarian, Boca fiesta's menu has something for everyone.
Daily Specials
Mondays: Bogo Margaritas: Buy one margarita, get one free. You'll get a Boca Fiesta button valid for a margarita on any Monday if you don't want both at the same time.
Tuesdays: 2 For $5 Tacos: Choose from chicken, beef, TVP, or black beans; you can mix and match.
Wednesdays: $6 Burritos/Bowls: For $6, you can get a burrito or a bowl packed with chicken, beef, TVP, or black beans.
Thursdays: $2 Tequila, $2 Whiskey, $2 PBR (Pabst Blue Ribbon): If you wish to have a few beers after work, this is the night for you without breaking the wallet!
Fridays And Saturdays: Weekend Happy Hour 4–7 p.m.: Margaritas, draughts, wines, and wells are all $1 off and $2 PBRs
Don't forget to get the fried mac and cheese along with a Boca margarita. Trust me, you'll be happy you did!
Address: 232 SE 1st street Gainesville, Florida.
Recommended: What's the Best Breakfast in Gainesville? (These 10 Will Help You Decide)
8. Dragon Fly
Dragonfly Sushi is a modern Japanese restaurant that is a true Gainesville staple that serves fresh sushi and delicious cocktails. The restaurant has both indoor and outdoor dining areas and a covered bar and lounge area!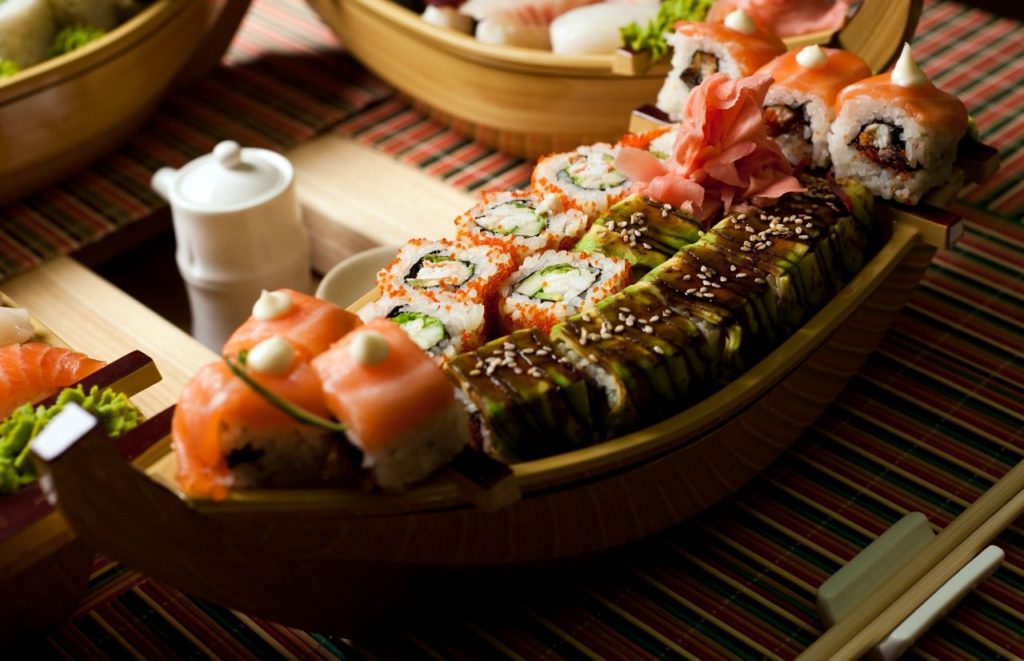 If you visit on the weekends, be prepared to wait to find a good seat at the bar due to it's popularity with some of the best sushi rolls being the Smoky Dragon, Cobra Kai, Mango Tango, The Bomb, and the Volcano Roll.
Best Dishes:
Beef Tataki
Braised Short Ribs
Miso Black Cod
Short Rib Miso Ramen
Steamed Buns
Happy Hour Menu
Cocktails: Saké Spritz, Shōchū Mojito, Musashhi's Paddle, Sumo Smash, Ginger Lemon Drop, Old Fashioned
Sushi Bar: Salmon Skin Roll, Ultimate Roll, Crunch Roll, Uramaki
When you enter Dragonfly, there is never a dull moment. The staff is kind, and the service is quick; all of these factors are enough to make Dragonfly your new favorite bar. If you're still hesitant, note that you get a discount every weekday at happy hour.
Address: 201 SE 2nd Ave #104, Gainesville, FL 32601
9. Boxcar Wine & Beer Garden
The Boxcar Wine and Beer Garden will be one of your favorites! Wonderful beverages (I prefer their sangria), great environment, friendly staff, and great pizza from the local Humble Woodfire Grill Pizza spot.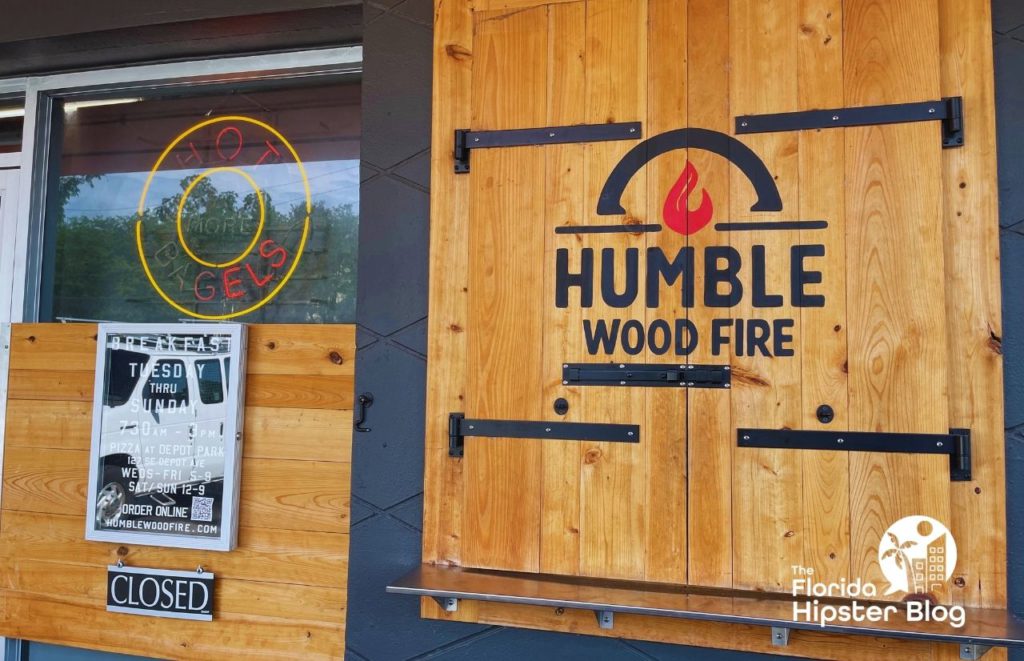 The location here is perfect being that it's right next to the Depot Park and the Cade Museum. Some the best places to visit in Gainesville for free!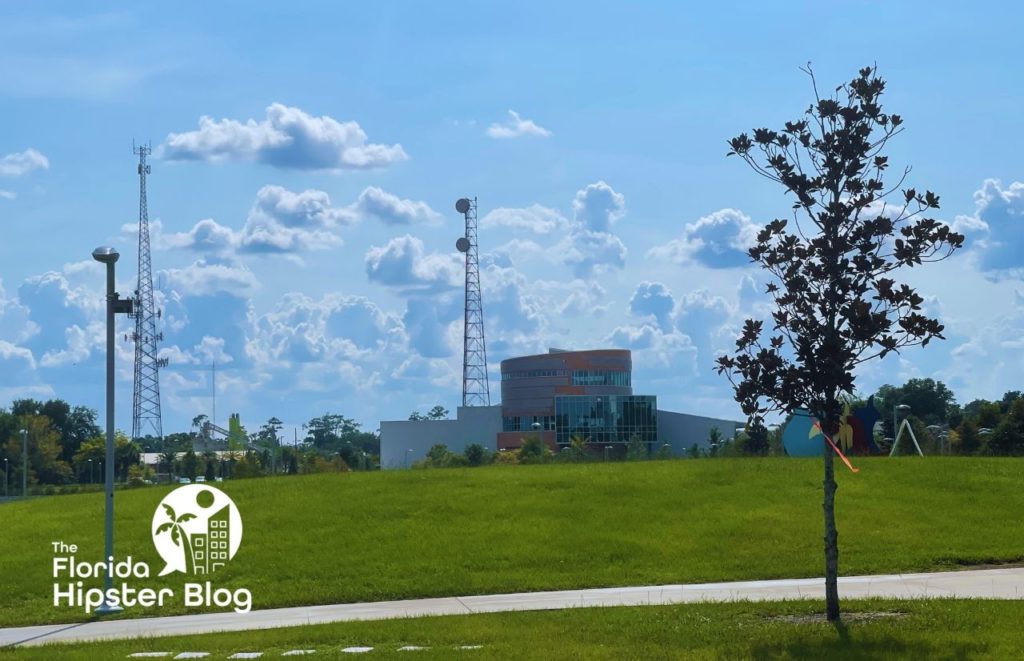 There are lots and lots of craft beers to choose from and wine from all over the country.
Best Food
They also have a small menu that's accommodating with vegan hotdogs topped with vegan queso, if that's more in your foodie lane.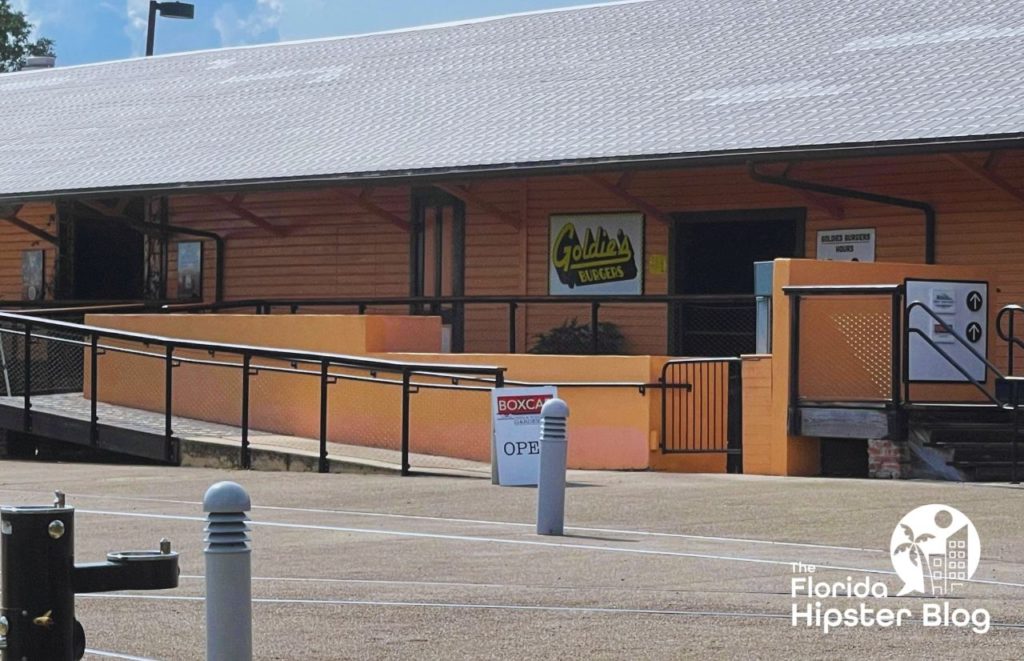 Get something different from the menu. It would be best if you had gone for the loaded totchos (tater tots). It's fantastic!
The Boxcar Wine and Beer Garden also hosts weekly and monthly events such as karaoke, stand up comedy and live performances. Just double check their Facebook to see when the next events will take place.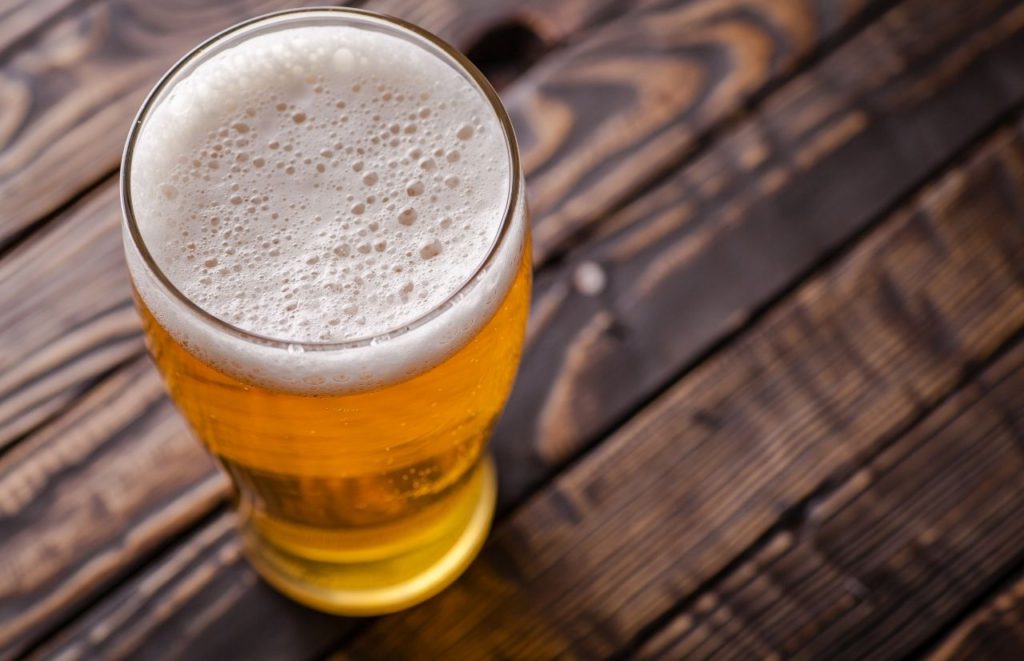 Overall, this spot is also excellent if you want to hangout with your friends after work or school as Gainesville transitions to nighttime.
Address: 201 SE Depot Ave, Gainesville, FL 32601
10. Gather: Social Lounge
This hidden Gainesville gem is located inside Hotel Indigo in Celebration Pointe. Don't let it's chic, modern and sophisticated atmosphere make you think that you won't have a fun drinking and dining experience as Gather: Social Lounge mission is to provide you an outstanding nightlife with ingredients locally sourced for their chef driven kitchen.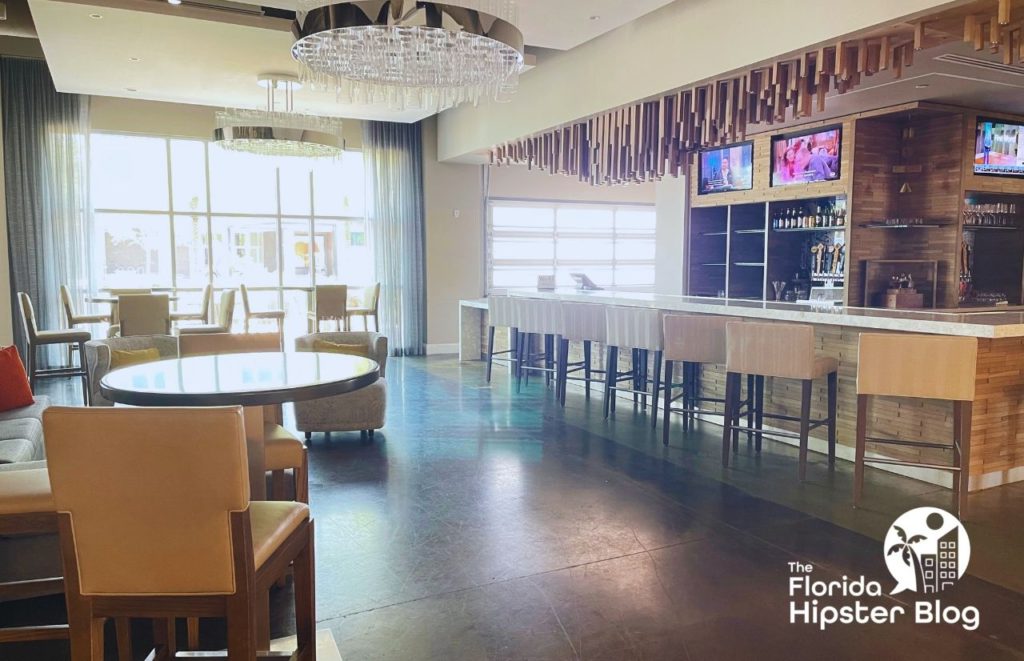 With the goal of proving "Global Comfort Food" with a fine dining experience, you can see this mission reflected in the deliciously tantalizing cocktails.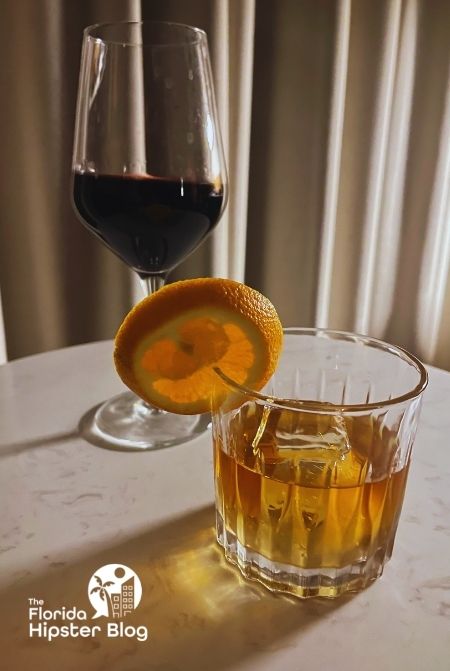 Best Food and Drinks:
Tuna Tartare
Chicken N' Waffles
Chef Inspired Charcuterie Board
Crispy Fried Chicken and Mofongo
Classic Margarita
Cosmo Martini
With its ideal location, topnotch drinks and laidback atmosphere, this place has become my new go-to Happy Hour spot in Gainesville, Florida.
Address: 5020 SW 30th Ln, Gainesville, FL 32608
11. The Keys Grill & Piano Bar
Get ready to head to the keys as this is home to the best piano show in Gainesville! The Keys Grill and Piano Bar piano entertainment is fueled by crowd requests with a solo show on Thursdays from 7 p.m. to 10 p.m. and dueling piano shows on Fridays and Saturdays from 8:30 p.m. to 11:30 p.m.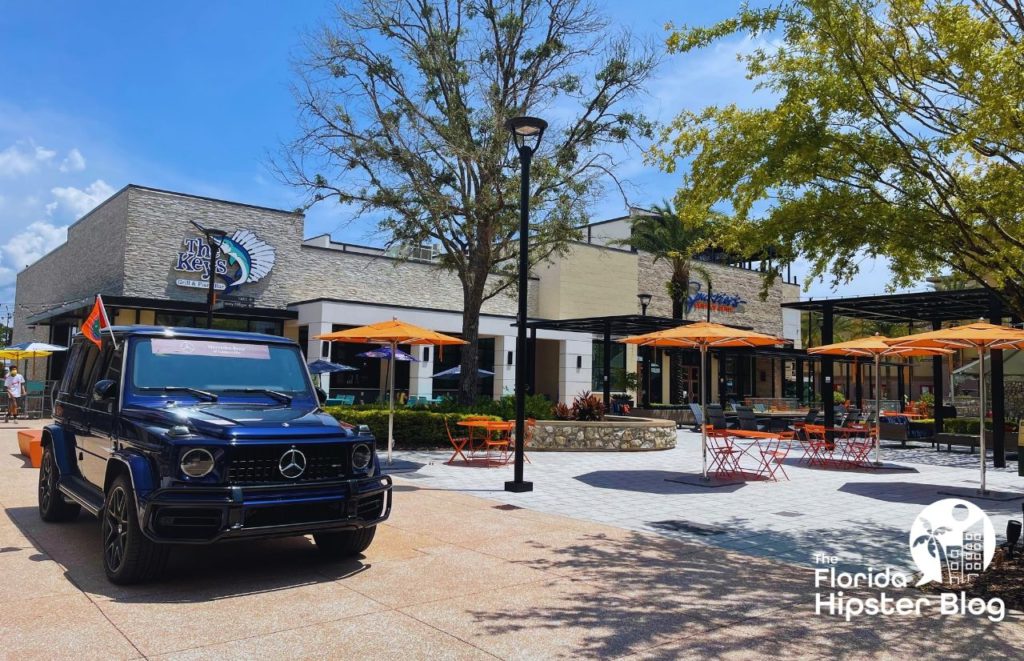 Not only does this place offer some of the best entertainment in Gainesville, it also serves delicious Florida seafood and affordable cocktails with their daily happy hour.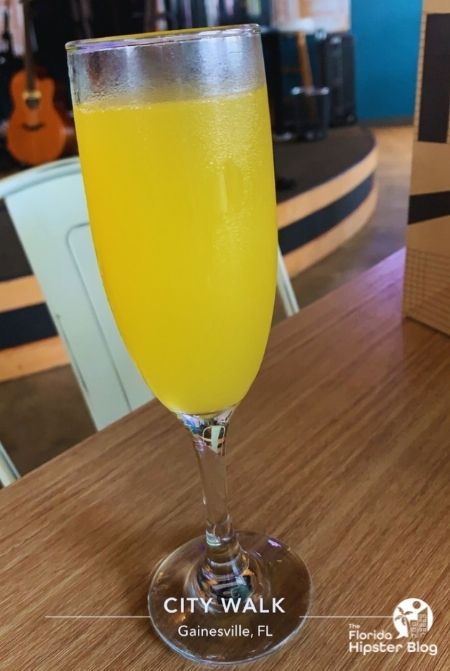 Happy Hour Specials (Monday through Saturday from 4 p.m. to 7 p.m. and all day on Sundays)
$1 off all drafts
$3.5 domestic bottles
$4 Keys Lager drafts
$4 single liquor wells
$5 wines by the glass
$5 Slow & Low old fashioned
So be sure to get a reservation before you get there, unwind with an amazing beverage and sing along to piano renditions of your favorite tunes.
Hipster Power Tip: Visit during brunch to enjoy $0.88 Mimosas, $3 Bloody Marys and $3 Screwdrivers for the brunch power hour on Sundays from 10 a.m. to 11 a.m.
12. Covey Kitchen + Cocktails
This is THE place to be in Gainesville and is by far the best bar/lounge for anyone looking for an upscale dining and drinking experience.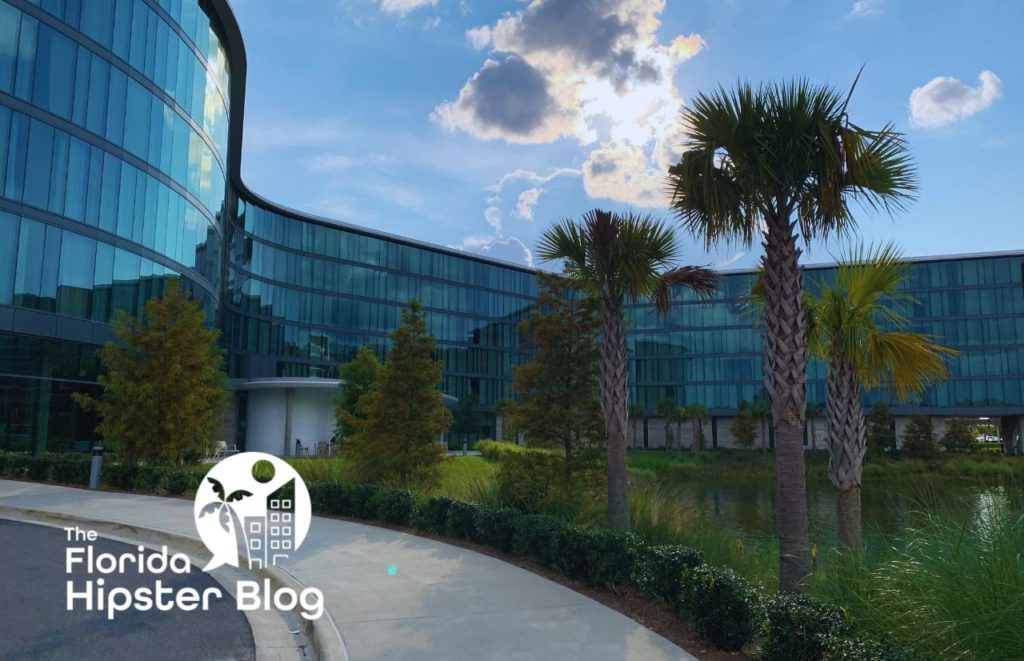 With an exquisite cocktail list, laid back hipster vibe, and handpicked ingredients from local growers, Covey Kitchen + Bar combines all of the required elements of a topnotch restaurant and bar located inside Hotel Eleo.
Best Dishes:
Devilled Scotch Egg
Angus Ribeye
Spicy Pork Chop Schnitzel
Scottish Salmon
Steak Frites
Koji Pork Belly Bao
Best Drinks:
Pineapple Apex: Maestro Dobel Reposado, Pineapple, Cointreau, Lime, Vanilla Bean
Elderflower Margarita: Maestro Dobel Diamanté, St. Germaine, Lime
Coco Pirinha: Leblon Cachaca, Coconut, Lime, Demerara + Agave
Blueberry Lemonade: Four Roses Small Batch, Blueberry, Hibiscus Lemonade, St Germain, Thyme Lemon, Sugar Rim
Hit me up once you visit this place and let me know what your cocktail adventure was like. I'm pretty sure it will not disappoint you. Check out the full menu here.
Address: 1514 SW 14th Street Gainesville, Florida 32608
Recommended: 39 Best Souvenirs From Florida You MUST BUY from Your Trip!
13. The Social at Midtown
The Social at Midtown's big attraction is its open rooftop lounge with over 30 craft beers on tap along with intoxicating drinks. You'll love this spot as a place to enjoy a date night or a place to entertain your visiting friends and family.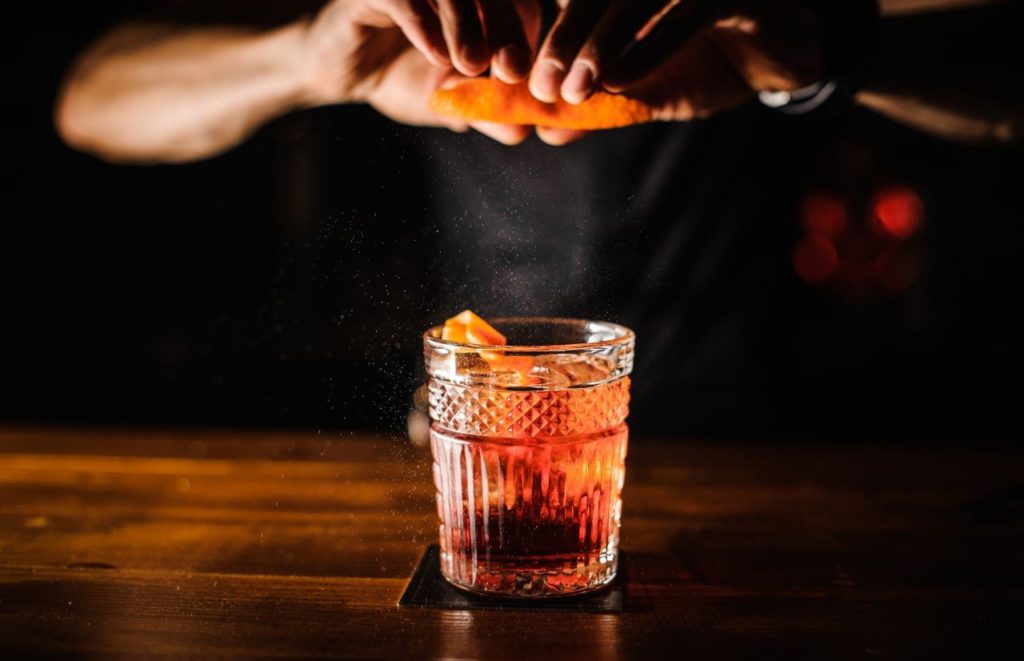 Don't miss out on the the live acoustic music that happens every Friday and Saturday. Plus, every Thursday at 7 p.m., they hold a lady's free night.
Happy Hour: 4 p.m. – 7 p.m.
$3 Pork Rinds
$4 Double Wells
$3 Domestic Drafts/Lemon Drops/Green Tea Shots
$4 Torts & Salsa
$3 Stoli/Slane Irish Whiskey
$5 ½ K.C. Nacho's
$4 Swamphead Drafts/1st Magnitude Drafts
$6 Chicken Tenders
$5 Jack Daniels
$6 Our Better Margarita
Happy Hour: 7 p.m. to 12 a.m.
$5 Slider Baskets
$5 All Craft Drafts
Happy Hour: ALL DAY EVERYDAY:
$4 Social Awk-Red
$4 Gator Guinness Shots
$5 Social Bombs
$6 Loaded Coronas
Don't forget to watch the Florida Gators on action with the 60 flat-screen TVs making this the best place in town to watch football. Please don't put it off any longer! Go to Midtown Social and enjoy. You can thank me later!
Address: 1728 W University Ave, Gainesville, FL 32603
Explore Gainesville, Florida with these best tours. Get Started Today!
14. The Dime
The Dime is an intimate bar in Gainesville that's close to the Matheson History Museum and delivers some of the BEST handcrafted cocktails in town!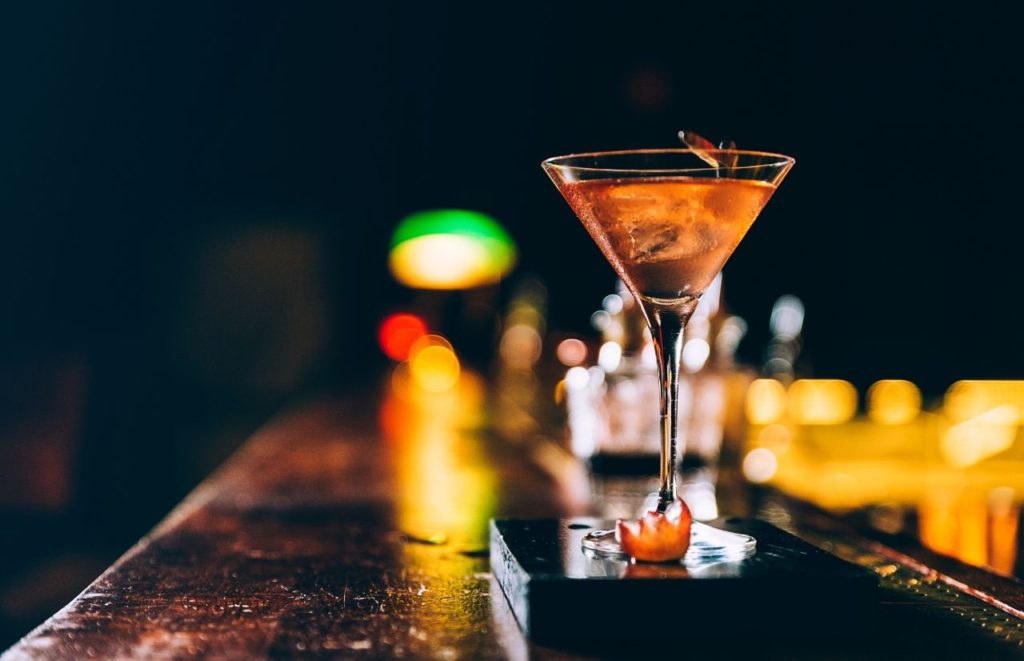 You'll want more than your standard wine and beer as this place will engulf many of your senses with it eclectic drink menu that is CONSTANTLY changing just to keep you coming back for more.
Top Drinks at The Dime:
The Hustler: Espolon Blanco Tequila, Lime Juice, Orange Juice, Giffard Orgeat, Tempus Fugit Liquer de Violettes, and Bittercube Corazon Bitters
Glycerine Queen: Deep Eddy Vodka, Lime Juice, Giffard Crème du Banane, Simple Syrup, Bigallet Thym Liquer, Peychaud's Bitters and Salt
New York Sour: Four Roses Bourbon, Lemon Juice and Simple Syrup with Malbec Floater
You can also choose from both indoor and outdoor seating just in case you're concern about enjoying your cocktails indoors.
The majority of cocktails cost between $8 and $13 and it's within walking distance to other downtown bars and lounges.
Address: 4 E University Ave, Gainesville, Florida
15. Loosey's
In Gainesville, Loosey's has two bars with both being known for their beer, burgers, live music well crafted drinks! It's one of the town's staple and one of the best bars in Gainesville that also offers mocktails (non-alcoholic mix drinks).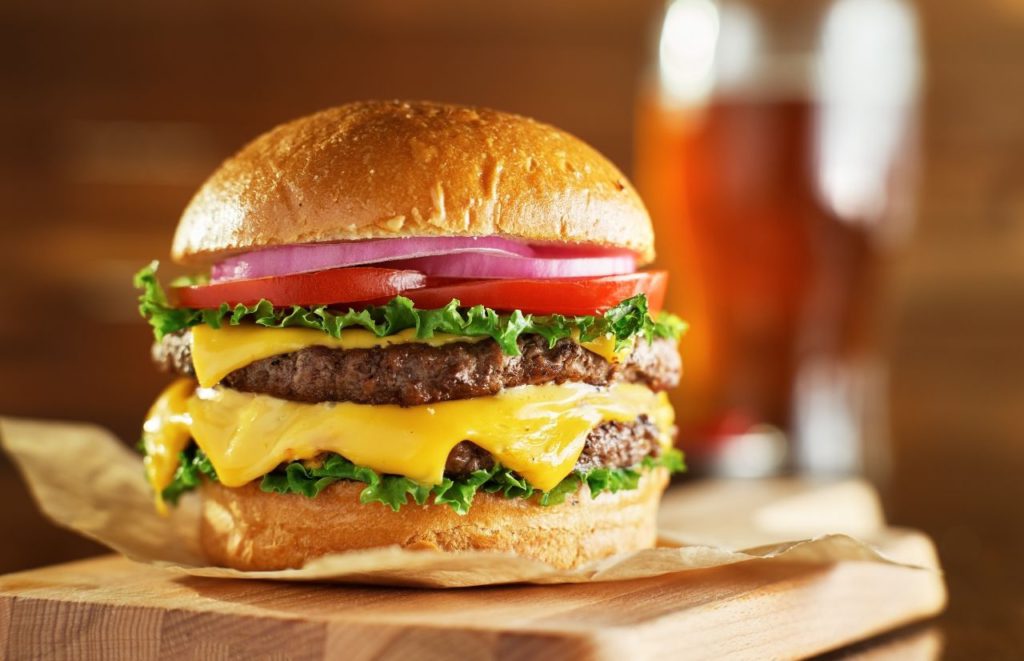 Hipster Power Tip: Be sure to try out one of the beers on the menu. Loosey's offers some of the best burgers in Gainesville!
Address: 120 SW 1st Ave. Gainesville, FL 32601
Final Thoughts on the Best Bars in Gainesville, Florida
These are just a few of the best bars in Gainesville, FL. It was definitely a lot of fun "researching" this guide for you. I took one for the team trying as many bars in Gainesville as I could.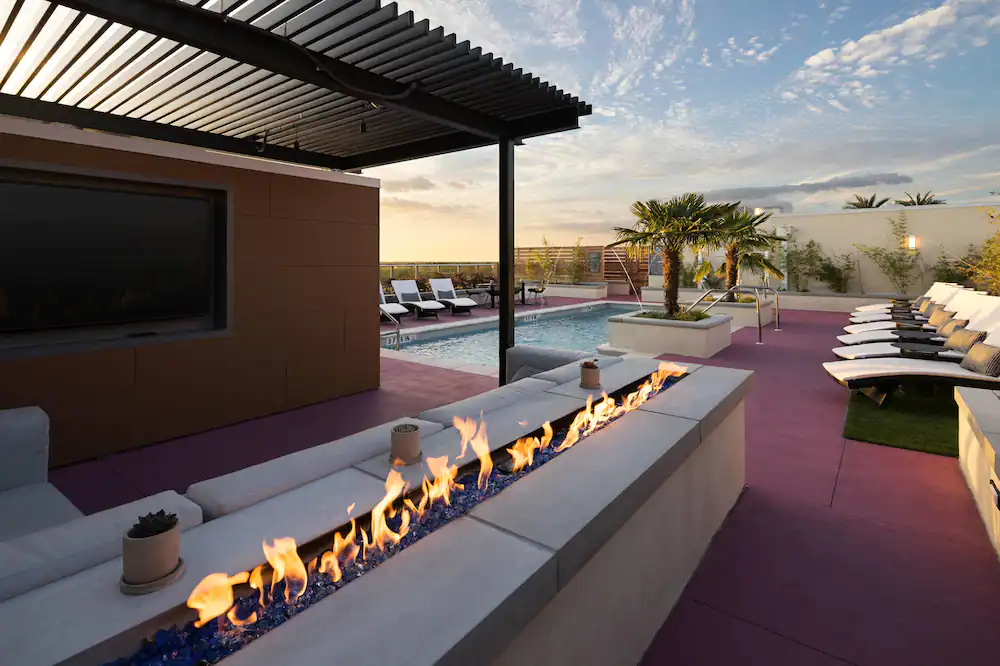 But before you go, I wanted to list out a few of my FAVORITE lounges in Gainesville that are hip, modern and sophisticated!
8 Best Lounges in Gainesville, Florida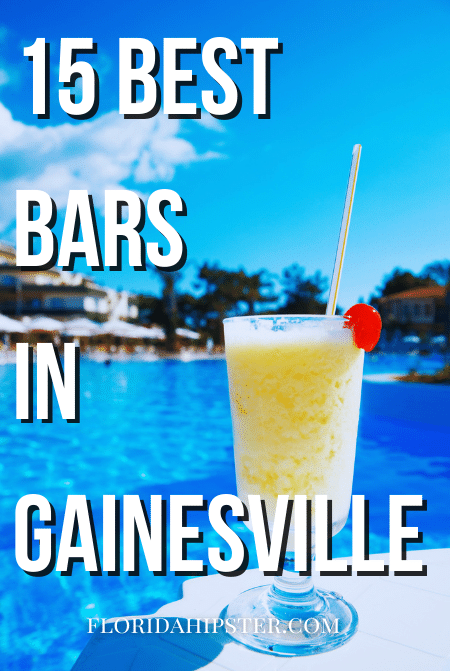 Did your favorite bar make the list? Let us know in the comments section below!
Happy Florida Travels!
If you enjoyed this article, then you'll love these:
NikkyJ
Get More Gainesville travel planning tips right here!
(Original Article Date: September 17, 2021/Updated January 24, 2022)