Are you ready to try some of the best breweries in Jacksonville, Florida?
If you're in search of the perfect pint to cool off from Florida's sunshine or just craving a good ol' craft brew to put you in your hoppy place, then you're in the right place!
Jacksonville breweries are pouring out all over the city's social scene serving up an ale of a good time for those thirsting for a craft beer in Jacksonville.
But no need to scream and stout, The Florida Hipster Blog is here to help!
Today I am untapping 10 of the best breweries in Jacksonville for an unbeer-lievable time in Florida.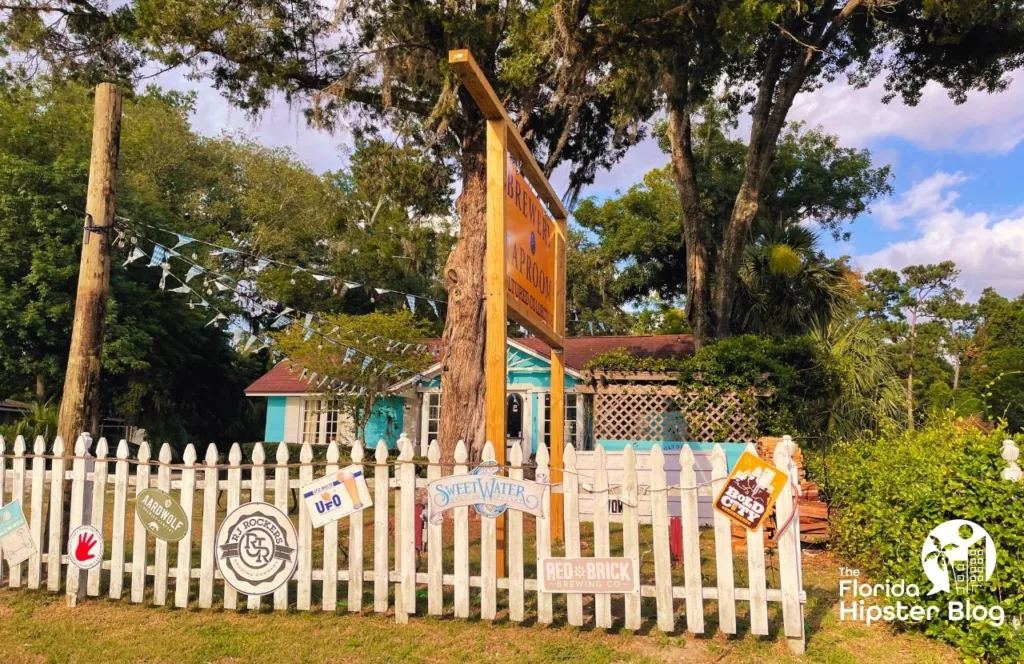 THIS POST MAY CONTAIN AFFILIATE LINKS. PLEASE READ MY DISCLOSURE FOR MORE INFO.  Which means if you click on certain links, I may receive a small commission at no additional charge to you.
1. Hoptingers
Nothing compares to this brew! Hoptingers is flowing with more than 60 taps at their bier garden and sausage house.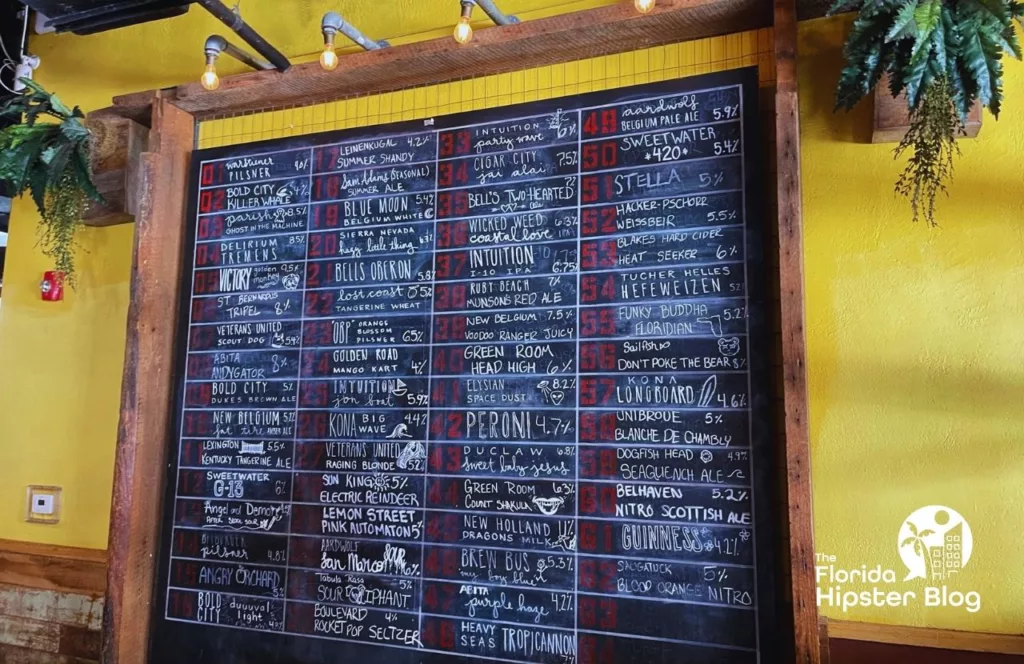 Why This is one of the Best Breweries in Jacksonville
Monday to Friday brings happy hour from 4 p.m. to 7 p.m. on selected drafts, bier cocktails, and beer flights.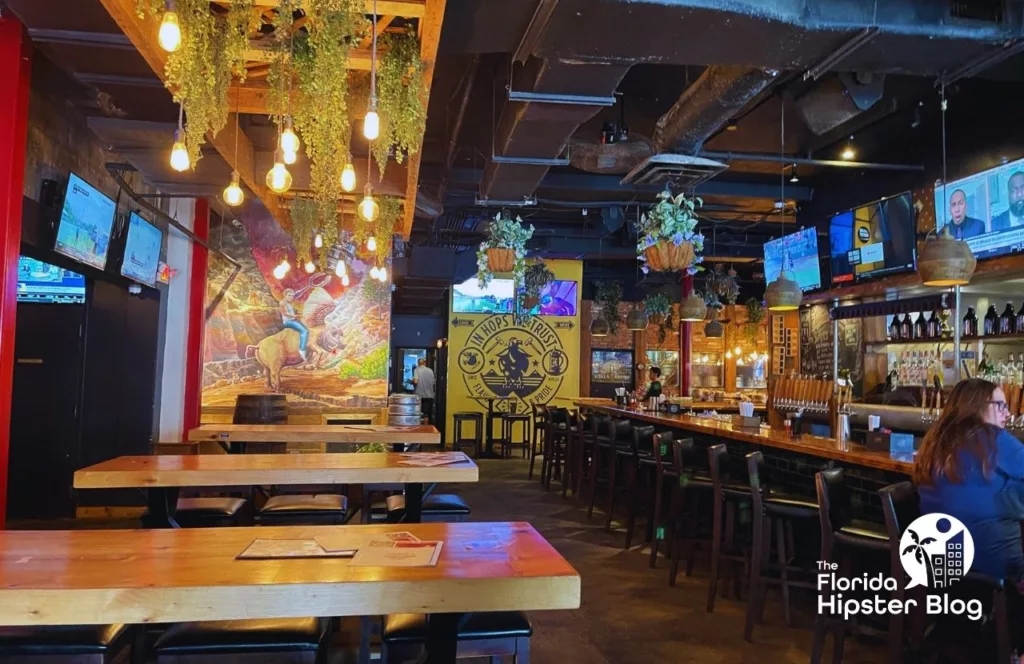 And add on $6 bar snacks, from fried pickles to spinach dip flatbread and you have one brewtiful night out after work.
Address: 1037 Park St, Jacksonville, FL 32204
Get up to 63% off of the Jacksonville Beach tours and attractions with Groupon TODAY!
2. Aardwolf Brewing
Aardwolf Brewing is all about good brew and chill vibes!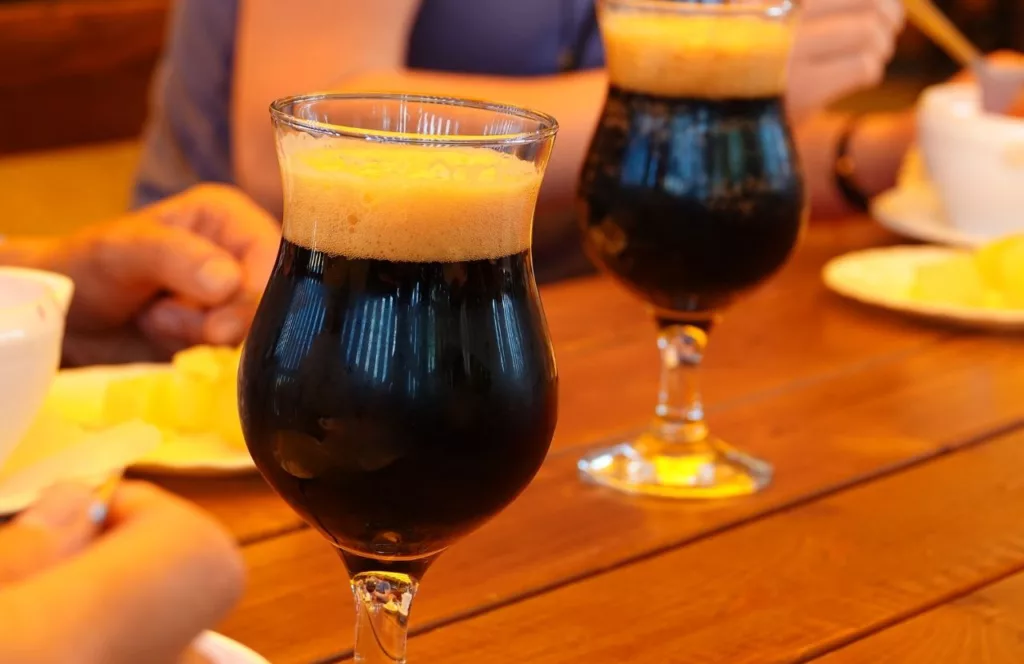 The brick walls make it feel all homey and cozy inside, perfect for catching a game or a mug-nificent time with your crew.
Why This is one of the Best Breweries in Jacksonville
The tasting room has an awesome selection. How about a Mexican Turtle inspired by the turtle candy or Coconut Bar-iachi with the essence of a mounds candy bar?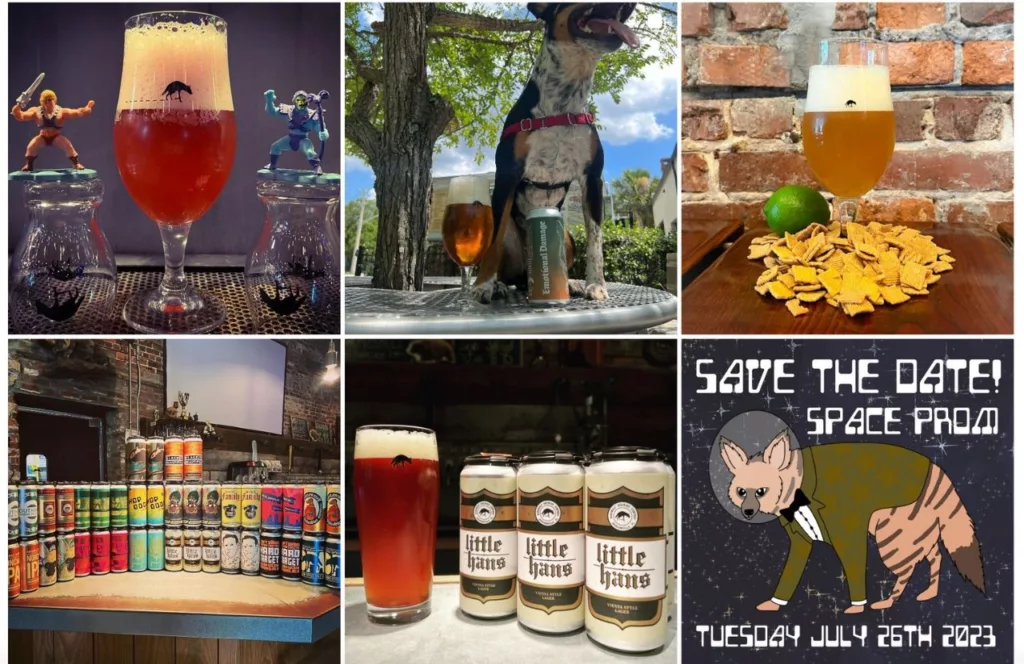 And best of all is what waits just outside the brewery…happiness on wheels, a food truck!
Address: 1461 Hendricks Ave, Jacksonville, FL 32207
3. Ruby Beach Brewing
Located in downtown Jackson, Ruby Beach Brewing rests within a building over 116 years old.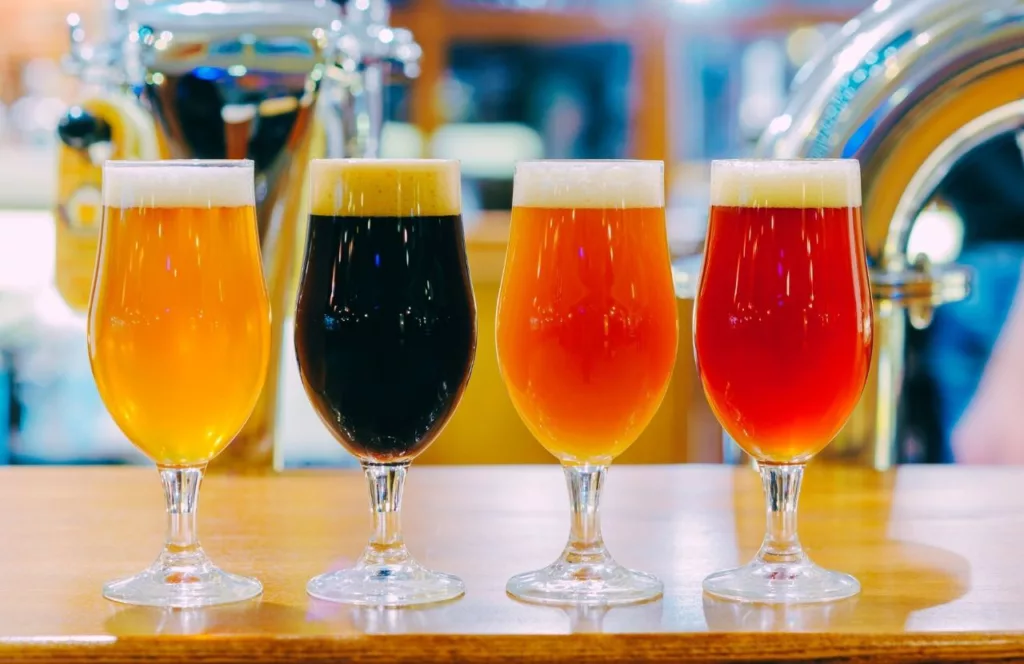 From barrel-aged stouts to sours, the lineup on tap is always rotating. You can even build your flight!
Why This is one of the Best Breweries in Jacksonville
Looking for a "pitcher" perfect date night, come snuggle up with a brew and movie right out on their lawn.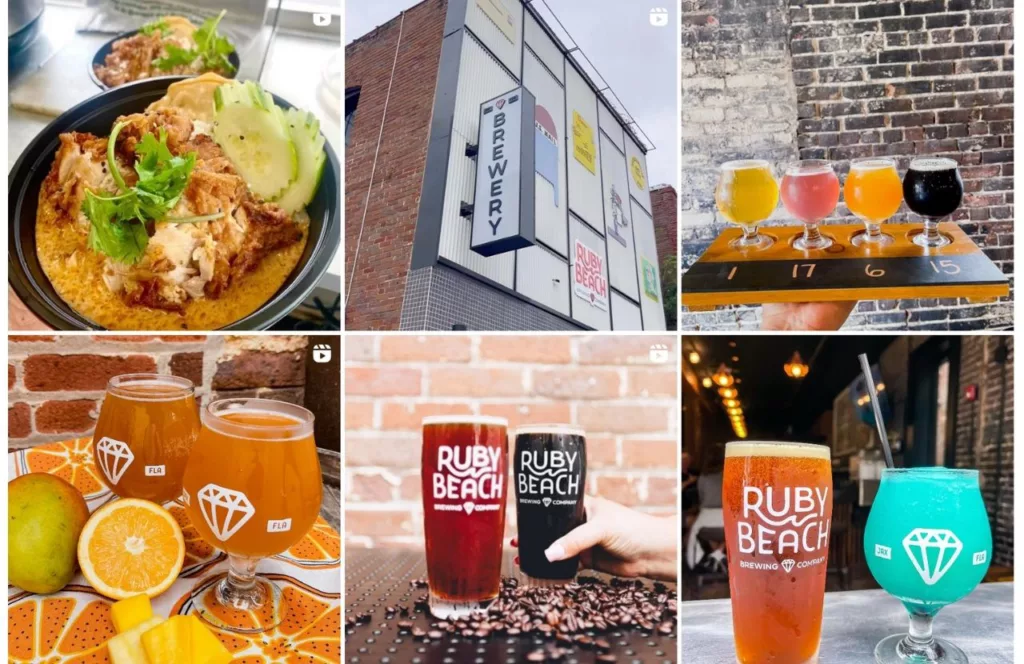 There is always something fun going on, but our favorite is Goat Yoga Night on the Lawn and your ticket gets you a free beer.
Address: 228 E Forsyth St, Jacksonville, FL 32202
Book your perfect beach house TODAY with VRBO!
4. Lemonstreet Brewing
Jalapeno notes or subtle additions of pineapple and guava, Lemonstreet Brewing is family-owned where their Hispanic heritage inspires some of their unique flavors.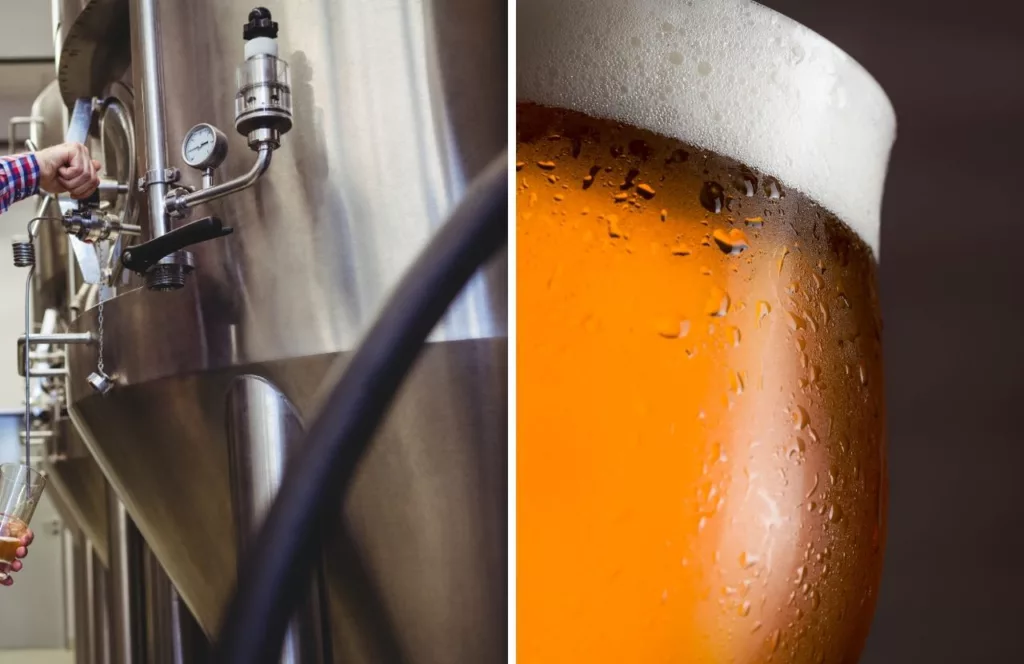 Why This is one of the Best Breweries in Jacksonville
You can even bring the family including your furry babies!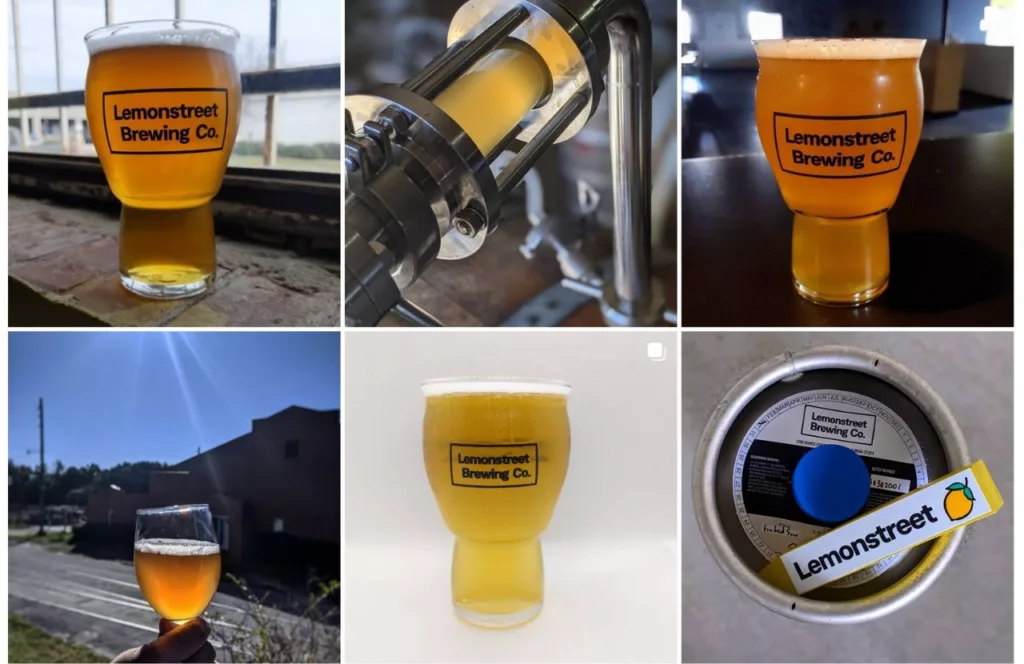 It is super friendly with lots of games to play from bocce ball to corn hole and darts or just sit back, sip and relax.
Address: 2100 Dennis St, Jacksonville, FL 32204
5. Hyperion Brewing
15 taps rotate through this nano brewery, one of its own in Jacksonville.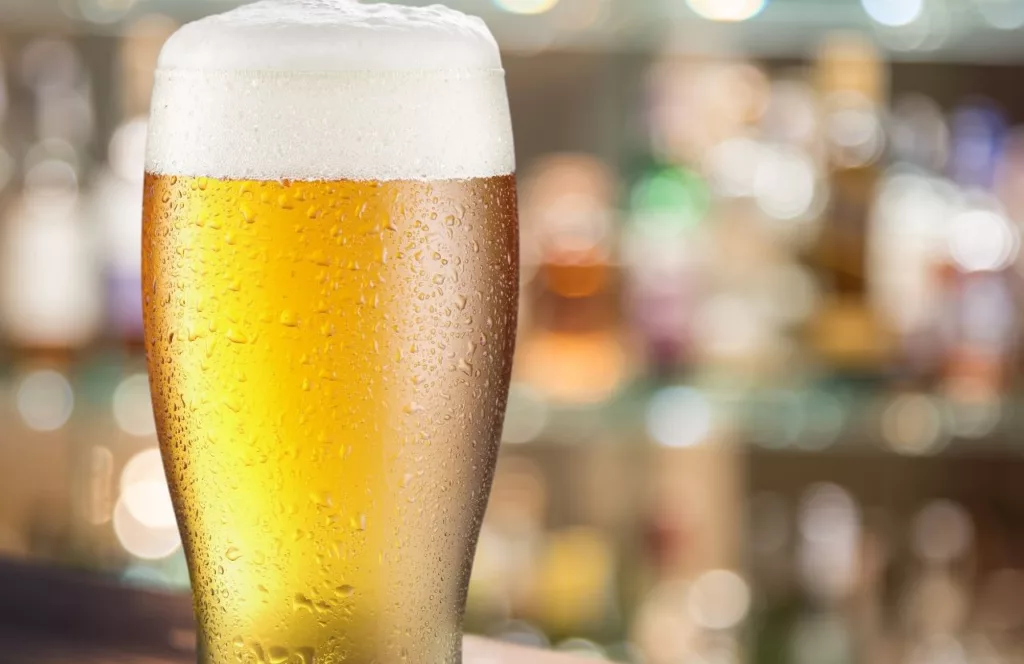 The beer lineup at Hyperion Brewing is filled with a palate of diverse selections from coconut curry milk stout, Earl Grey tea infusions, and citrine blood orange.
Why This is one of the Best Breweries in Jacksonville
The hidden gem and oasis of The Helios Beer Garden is one of the best reasons to get out and have a beer in Jacksonville Florida.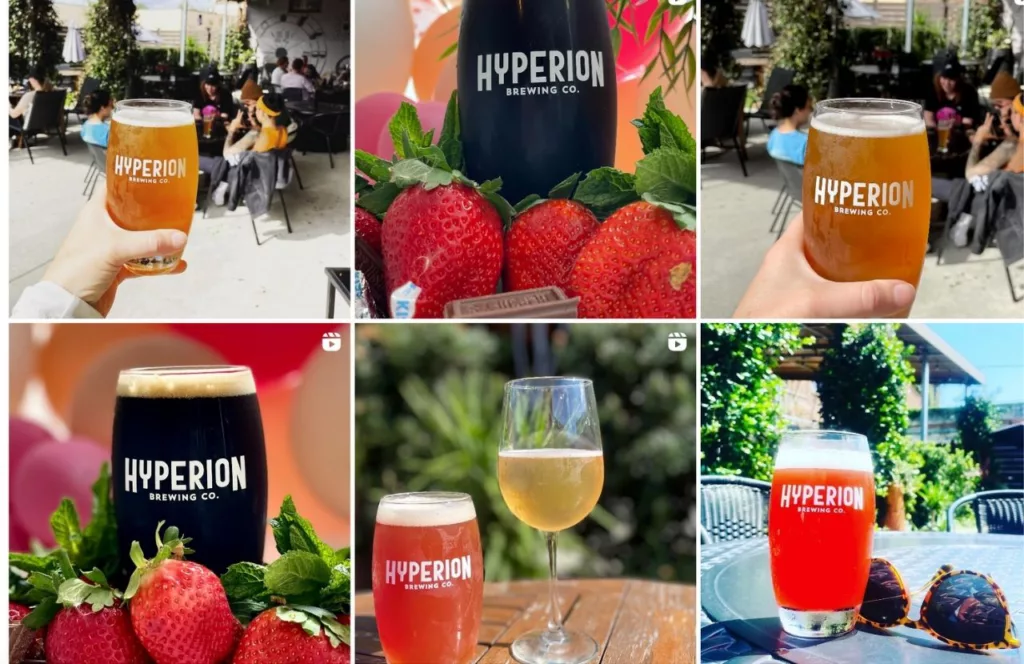 Magical twinkling lights, outdoor patio seating, and an escape of games out on the lawn are all waiting for you within a secret garden of jasmine.
Oh, and did I mention it is dog friendly?!
Address: 1744 N Main St, Jacksonville, FL 32206
Get more Jacksonville travel planning tips right here!
6. Wicked Barley Brewing
Sour beer, blueberry beer, watermelon slush beer, there's a long list of house-brewed beers to ciders and meads.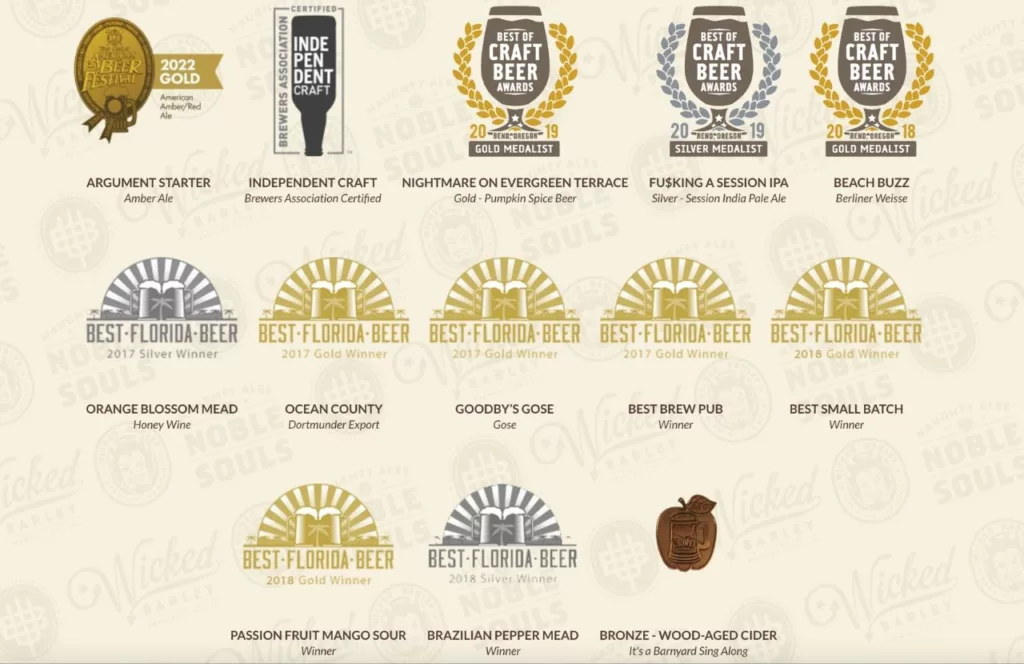 Wicked Barley Brewing even has a kid's menu and is dog friendly, so everyone in the family can come out and play at one of the friendliest Jacksonville breweries.
Why This is one of the Best Breweries in Jacksonville
Right at the waterfront on Goodby's Creek, it is an awesome place to come catch the sunset and chill in Florida.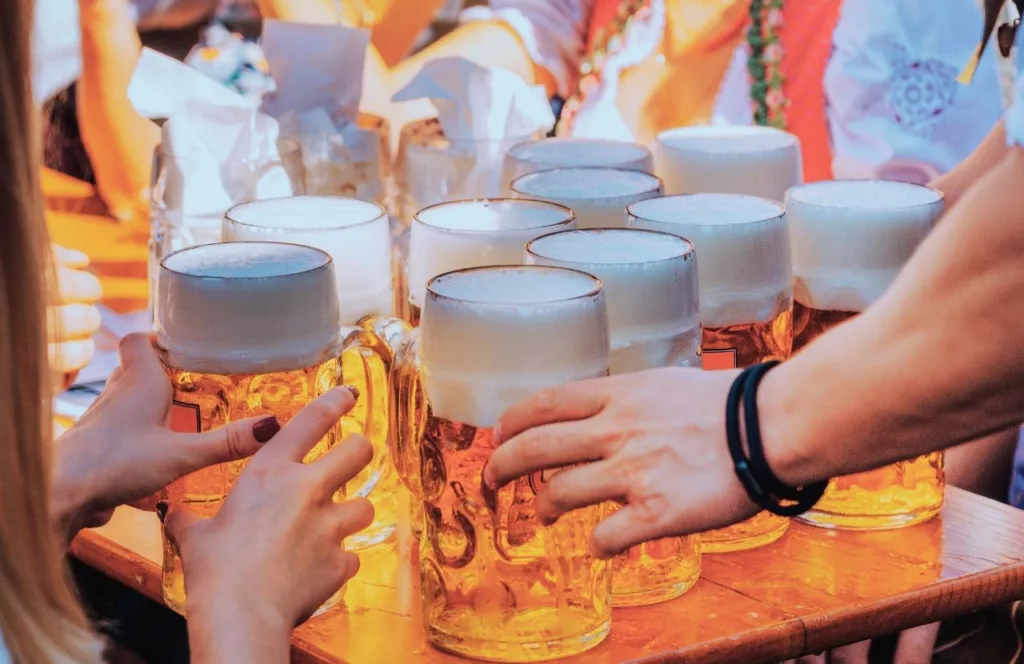 From a kayak launch, boat deck, and 73-car parking lot, it doesn't matter what way you arrive there will be a spot waiting for you.
Address: 4100 Baymeadows Rd, Jacksonville, FL 32217
7. Intuition Ale Works
This local craft brewery is a fabulous stop before any big game, concert, or night out with its pitcher-perfect location.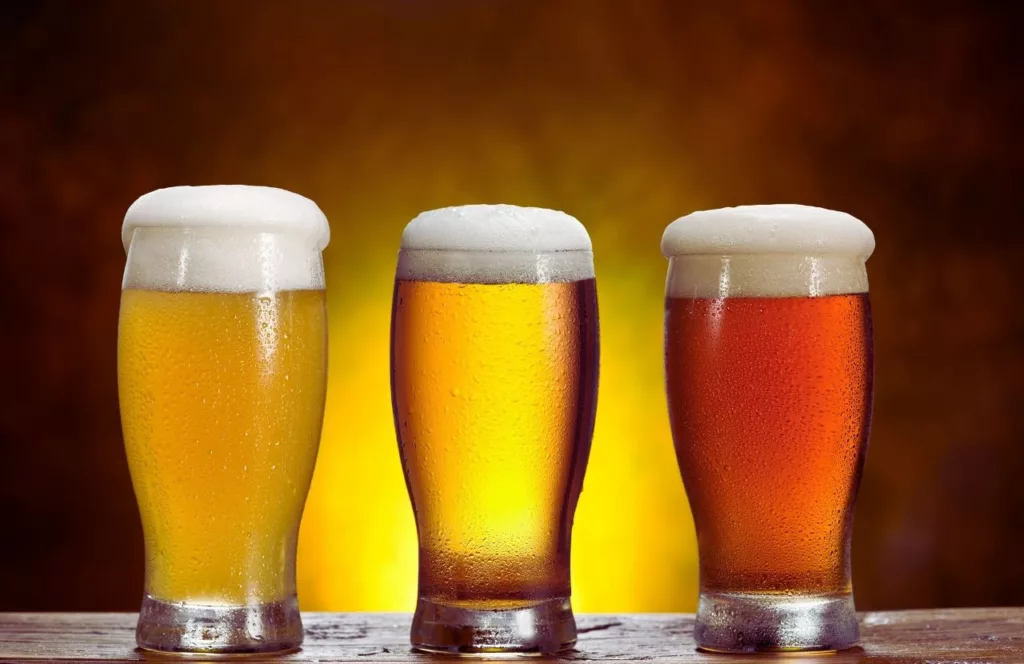 With music nights throughout the month and sights of St. John's River and Jacksonville Jaguars field, it easily made our list of one of our favorite spots for a beer in Jacksonville.
Why This is one of the Best Breweries in Jacksonville
Intuition Ale Works' rooftop bier garden had us falling in love with its open-air terrace as Jackson's downtown skyline sprawls out before you.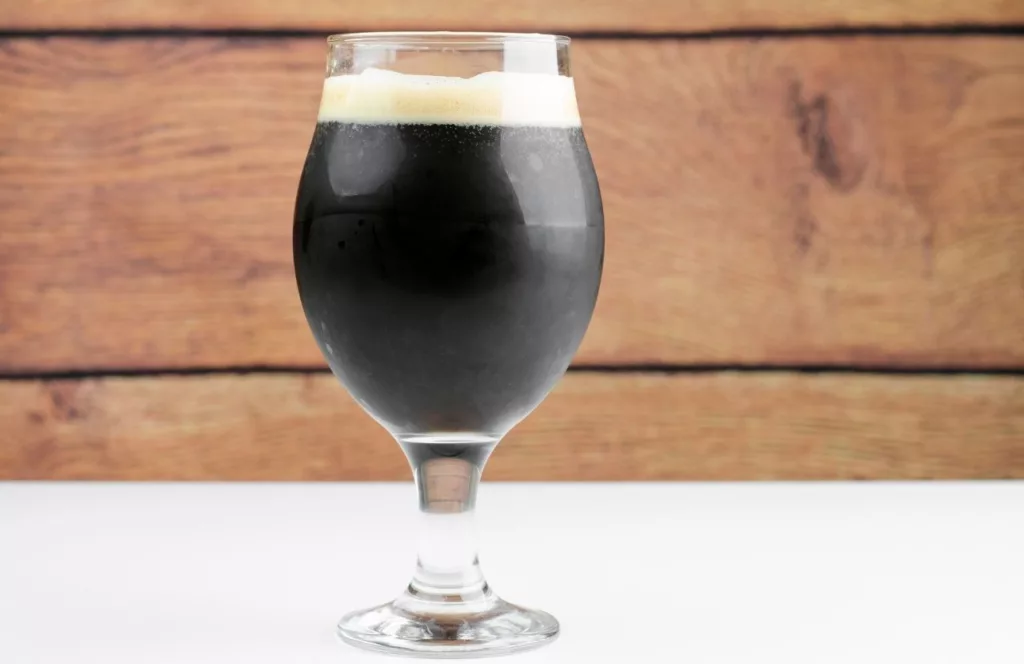 Address: 929 E Bay St, Jacksonville, FL 32202
8. Strings Sports Brewery
Brews, games, and lots of yummy food, Strings Sports Brewery has something for everyone, even if you don't have a love for sports.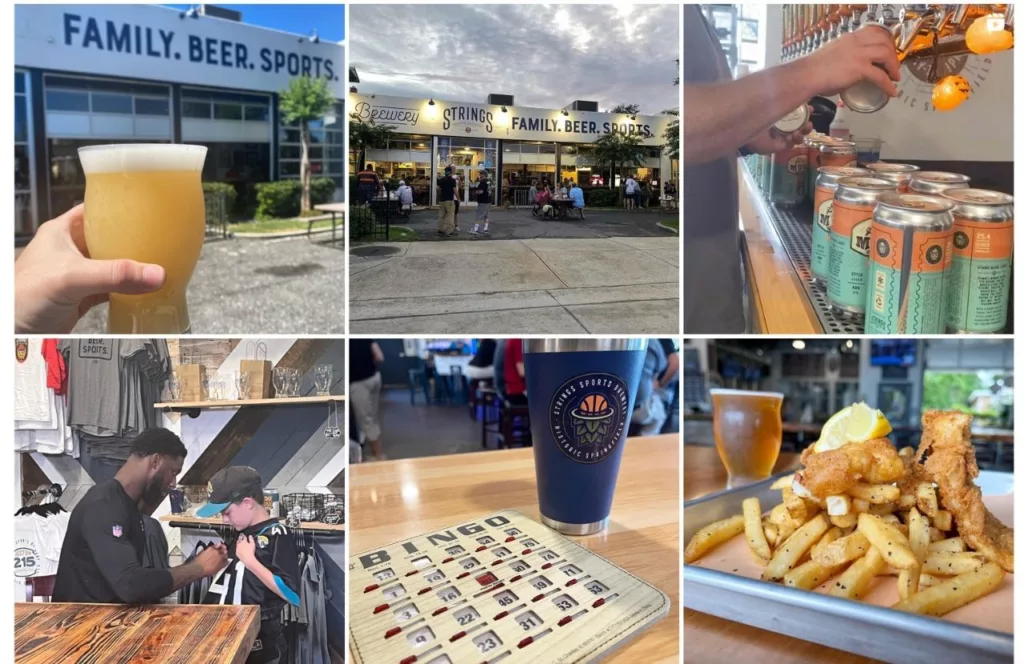 Or why not just stop in for a hot basket of wings and wash it down with a cold It Was Always the Jags off-tap.
Why This is one of the Best Breweries in Jacksonville
Darts, 2 full-size basketball hoops, Taco Tuesdays with bingo and beer and food pairings, it's a lager than life time out.
Address: 1850 N Main St, Jacksonville, FL 32206
9. Veterans United Craft Brewery
Veterans United Craft Brewery brings a bit of nostalgia with its throwback décor and old war photos.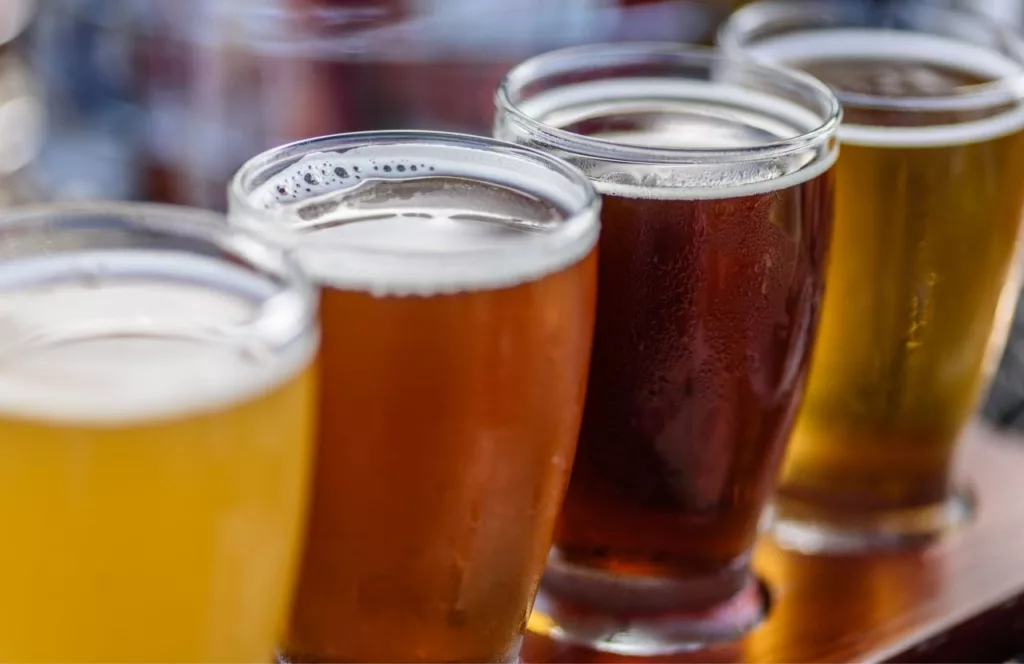 Year-round, limited-release and seasonal beers make up their wide range of beers brewed.
Why This is one of the Best Breweries in Jacksonville
Trivia, Texas Hold'Em Poker Night, and live music keep the week busy, and a bonanza of board games to choose from brings out that inner child competitive spirit.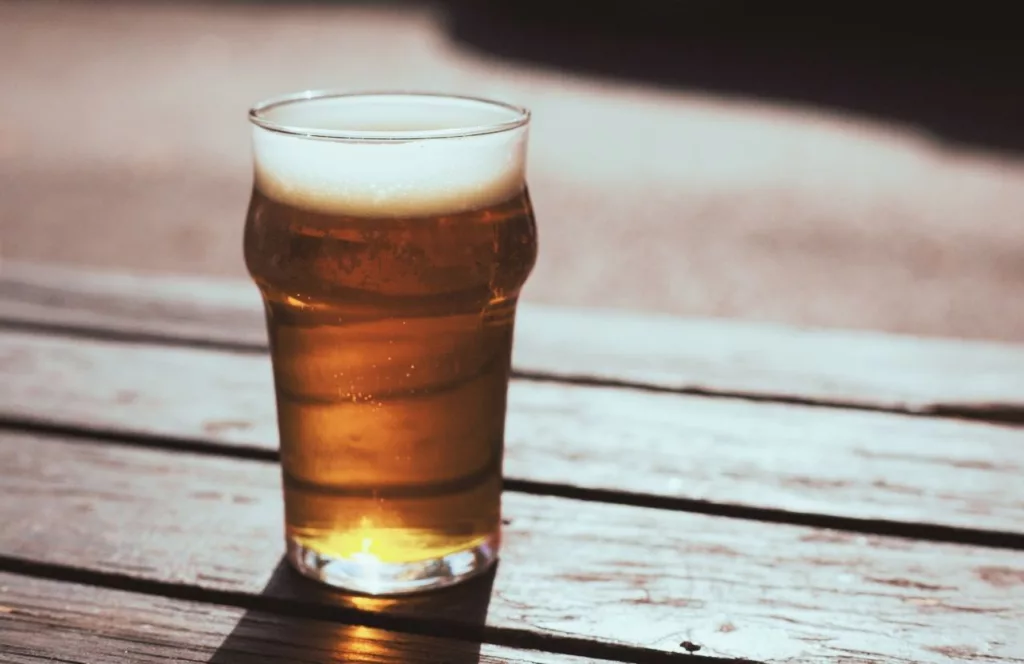 Stop by on Saturdays for guided tours and try out some of their samples on tap.
Address: 8999 Western Way Ste 104, Jacksonville, FL 32256
10. Fishweir Brewery Company
Sours, hoppy offerings, darker sides, and easier drinkers Fishweir Brewery Company is a trendy and cool spot with a tap list to match.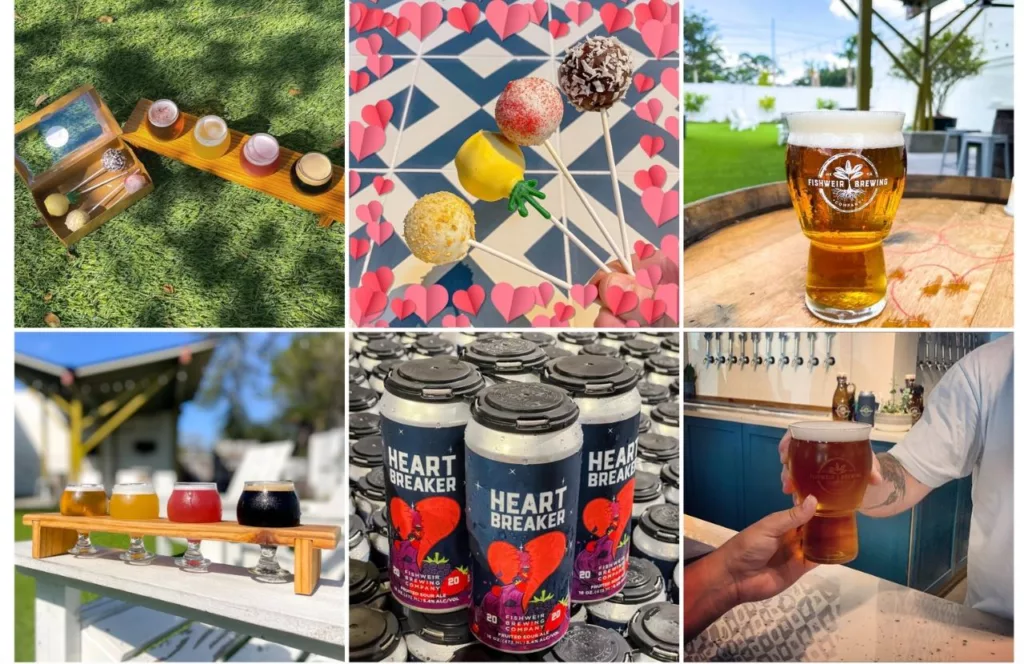 With a monthly calendar full of activities, it may just become your new favorite place to just hang out and chill.
Why This is one of the Best Breweries in Jacksonville
The "backyard" lounge area lets you bring in your favorite food or order from next door if you start to crave some munchies and the dog-friendly patio gets rave reviews from us.
Address: 1183 Edgewood Ave S, Jacksonville, FL 32205
Want DAILY Florida Travel Photos? Follow Florida Hipster on Instagram TODAY!
My Final Thoughts on the Jacksonville Breweries
Whether you are a native Floridian or visiting the Sunshine State, you'll love all of the breweries that Jacksonville has to offer!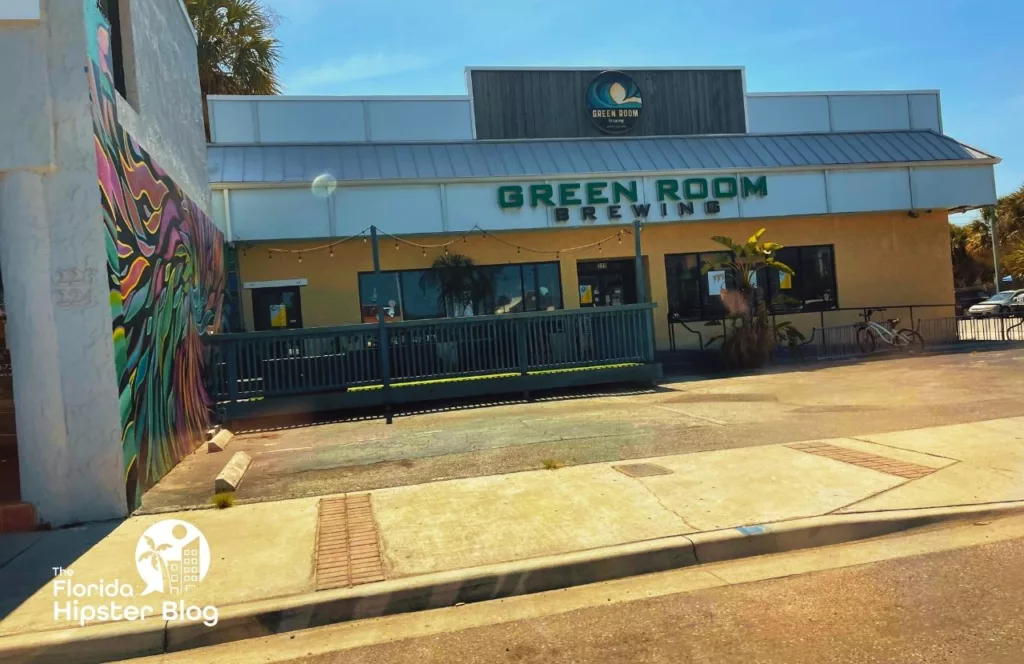 I hope that this guide helps you enjoy a nice beer and great food on your adventure. Be sure to drink responsibly and have a fun time!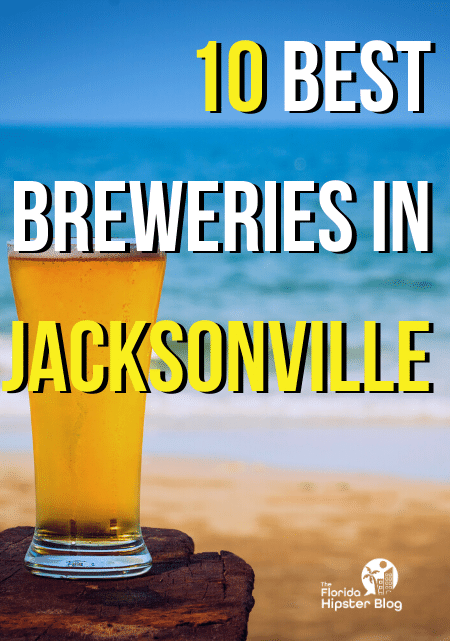 Until next time, Happy Florida Travels!