When you are looking for things to do in Gainesville at night, you have a lot of options. There loads of restaurants and bars that stay open late, and if you want to go somewhere that is less crowded, hip and lowkey, then I have all of that for you in this guide.
So, what is there to do in Gainesville at night? Let's jump right in as I show you the best way to enjoy the UF nightlife.
THIS POST MAY CONTAIN AFFILIATE LINKS. PLEASE READ MY DISCLOSURE FOR MORE INFO.  Which means if you click on certain links, I may receive a small commission at no additional charge to you.
1. Stage 7 Karoake Bar and Event Venue
Sing your heart out and dance the night away with laughs, great drinks and friends at Stage 7 Karaoke Bar in Gainesville. They have private rooms that can hold between 30 to 45 people, so you don't have to worry about strangers hearing your lovely singing (if you're a bit shy).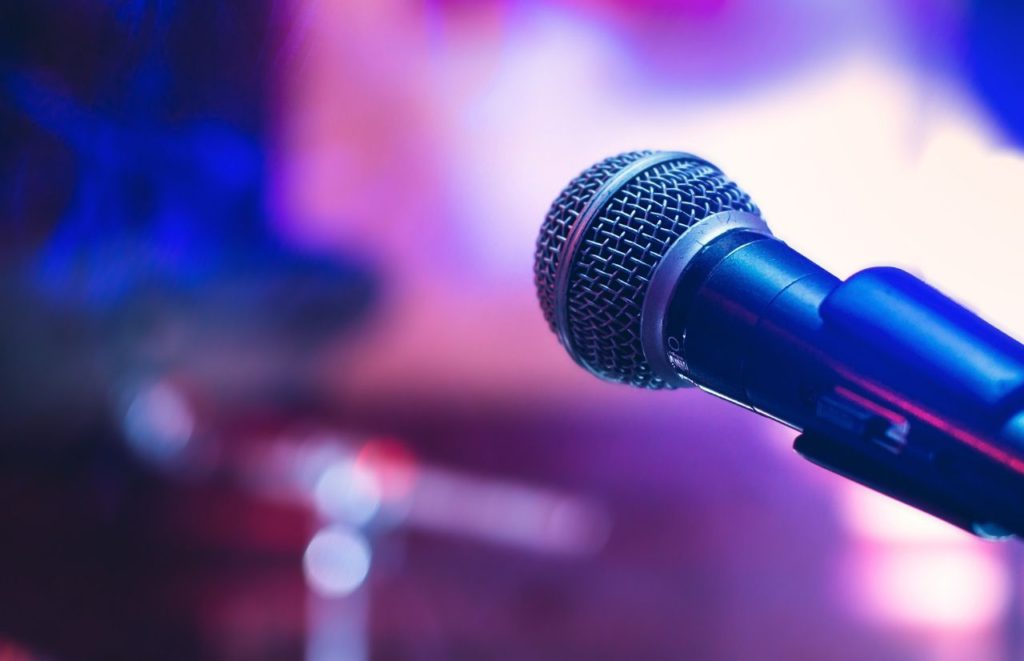 With more than signature cocktails, 400,000 songs, high definition video screens and sound, Stage 7 Karaoke Bar is one of the best things to do in Gainesville tonight. So, if you want a fun night out for your birthday or another fun celebration, then you have to check this place out.
Address: 4110 SW 34th St. Gainesville, FL 32608
Hipster Power Tip: If you want a private on the weekends, be sure to call ahead and book your reservation early!
2. Fluid Lounge
Now if you really want to upgrade your Gainesville nightlife, then you must visit Fluid Lounge. This upscale bar features a top selection of wine, beer, and liquor to complete the intimate, yet lively and classy vibe.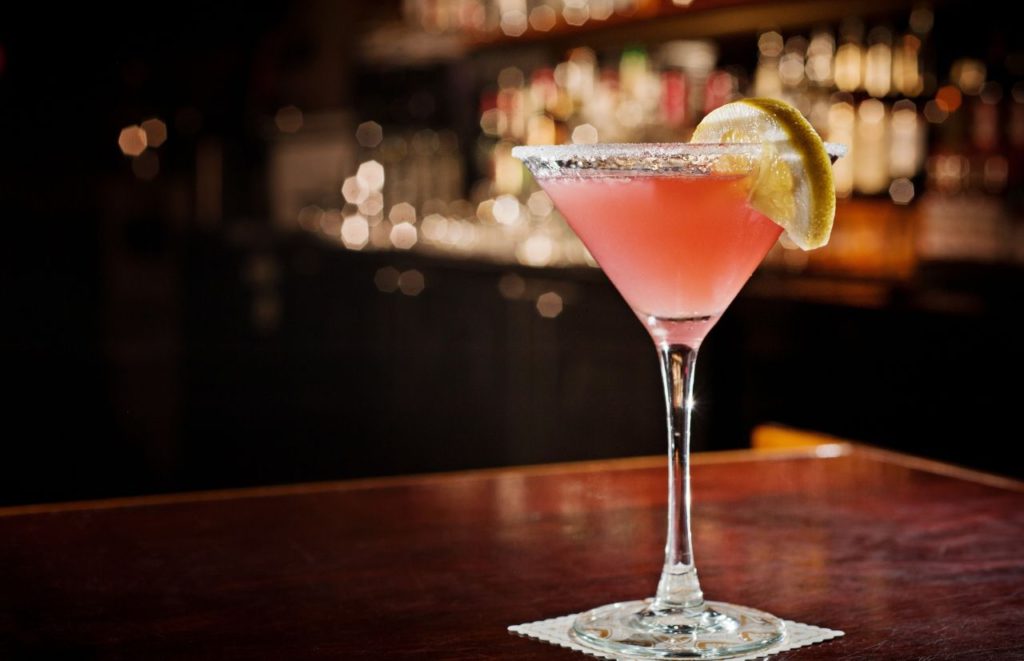 With high ceilings, an open layout, and modern décor, this is one of the best things to do in Gainesville at night. Just in case the handcrafted cocktails weren't enough, you can enjoy some top tunes to help you celebrate your evening in this college town.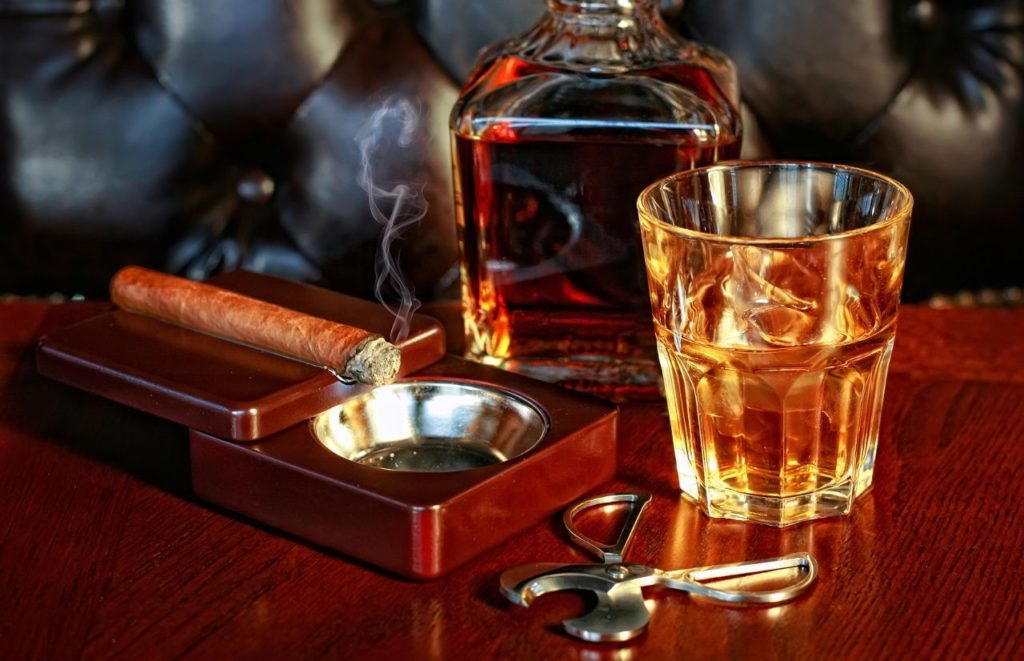 Plus, there's a cigar humidor where you can find the perfect premium cigar to go with one of Fluid Lounge's amazing cocktails!
Weekly Events:
Monday Night Trivia at 7 p.m. hosted by Silver Fox
Tequila Tuesday's: Half off tequila
Whiskey Wednesday's: Half off whiskey special
Thursday Happy Hour ALL NIGHT and DJ Sunshine from 8 p.m. until closing
DJ Nelson Live on Fridays and Saturdays from 9 p.m. until closing
Happy Hour Monday through Friday: Half off classic cocktails and single mixers (from opening until 7 p.m.)
Best Cocktails:
Old Fashion: Old Forester Bourbon, Old Overholt Bottled in Bond Rye, Simple Syrup, Angostura, and Orange Bitters
Blood and Sand: Monkey Shoulder Scotch, Luxardo Cherry Liquer, Antica Sweet Vermouth, and Orange Juice
Bramble: Gin with Fresh Muddled Blackberries served over crushed ice with Creme de Mure
Address: 140 SW 128th Suite C Newberry, FL 32669
Explore Gainesville, Florida with these best tours. Get Started Today!
3. Arcade Bar
If you're like me and you are into the classic arcade games at the same time as having great drinks, then you MUST visit the Arcade Bar. Not only are the cocktails cheap, but the games are free with unlimited play!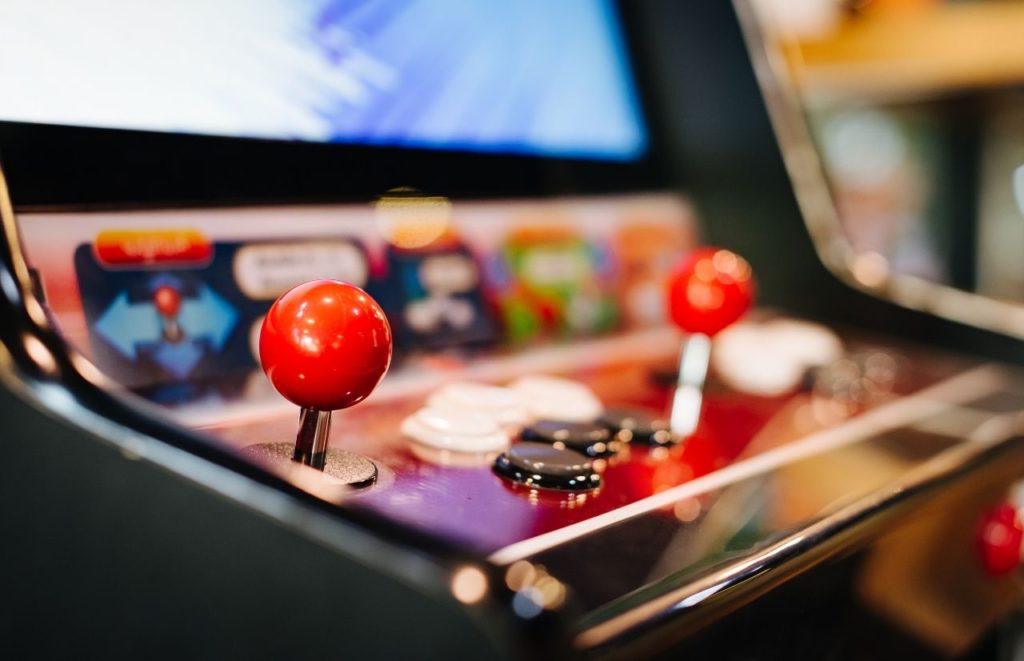 Yes, I did just say FREE!
This arcade bar is the best spot for you to gather with your friends as you enjoy the Gainesville nightlife. Park is easy here (which is an absolute plus) and it features arcade games on all three levels with a couple of bars on both levels 1 and 3.
So, be sure to enjoy classic games such as:
You can enjoy a wide range of classic games as you vibe to the DJ while sipping on your adult beverage!
Address: 6 E University Ave Gainesville, FL 32601
4. Gather: Social Lounge
This hidden Gainesville gem is located inside one of the best hotels in Gainesville, Hotel Indigo in Celebration Pointe.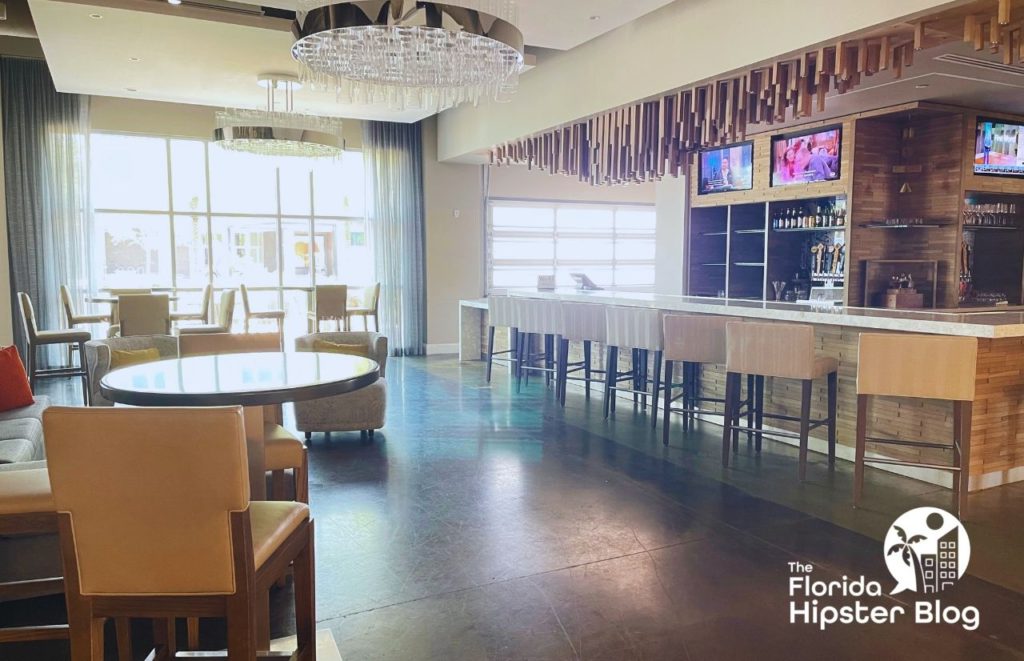 Don't let it's chic, modern and sophisticated atmosphere make you think that you won't have a fun drinking and dining experience. Gather: Social Lounge mission is to give you an outstanding nightlife with ingredients locally sourced to create the best cocktails.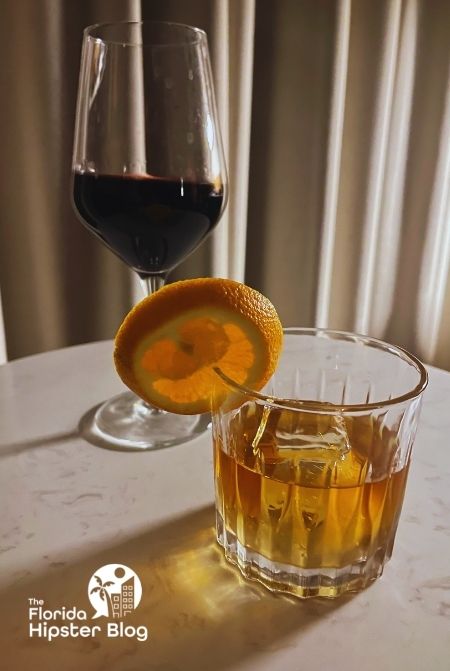 Also, the vibe there is hip and makes it a perfect place to network with professionals.
Best Food and Drinks:
Tuna Tartare
Chicken N' Waffles
Chef Inspired Charcuterie Board
Crispy Fried Chicken and Mofongo
Classic Margarita
Cosmo Martini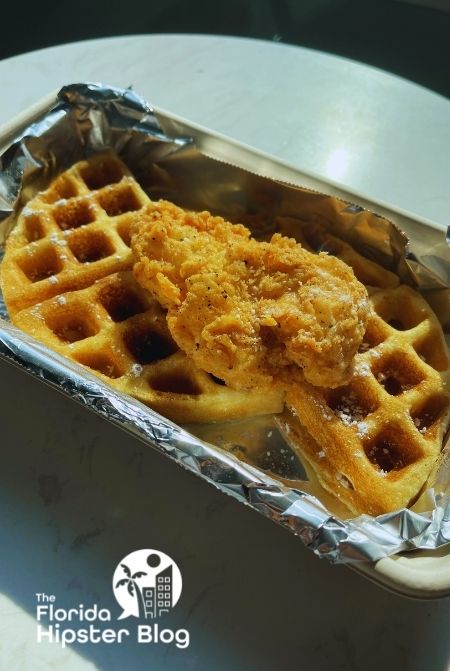 With its ideal location, topnotch drinks and laidback atmosphere, this place has become my new go-to Happy Hour spot in Gainesville, Florida.
Address: 5020 SW 30th Ln, Gainesville, FL 32608
Recommended: 10 Best Restaurants in Gainesville You Can't MISS!
5. Keys Piano Bar and Grill
Get ready to head to the keys as this is home to the best piano show in Gainesville!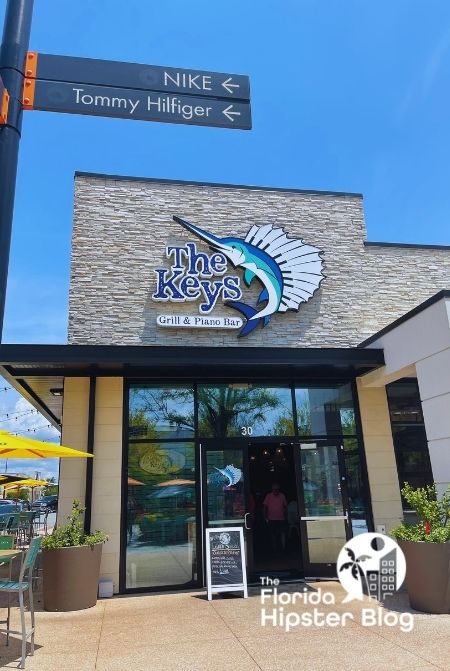 The Keys Grill and Piano Bar piano entertainment is fueled by crowd requests with a solo show on Thursdays from 7 p.m. to 10 p.m. and dueling piano shows on Fridays and Saturdays from 8:30 p.m. to 11:30 p.m.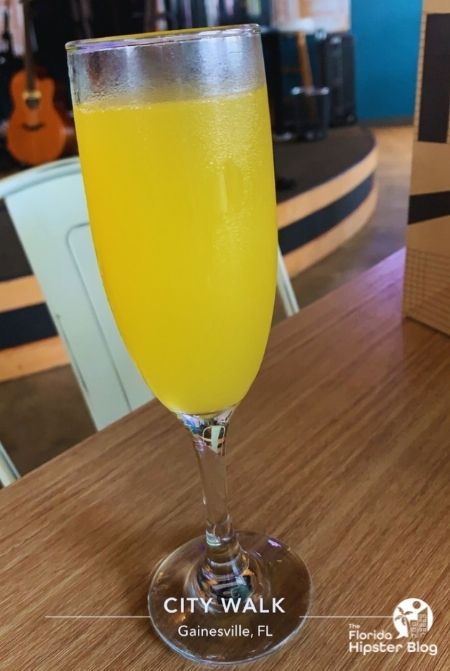 Not only does this place offer some of the best entertainment in Gainesville, it also serves delicious Florida seafood and affordable cocktails with their daily happy hour.
Happy Hour Specials (Monday through Saturday from 4 p.m. to 7 p.m. and all day on Sundays)
$1 off all drafts
$3.5 domestic bottles
$4 Keys Lager drafts
$4 single liquor wells
$5 wines by the glass
$5 Slow & Low old fashioned
So be sure to get a reservation before you get there, unwind with an amazing beverage and sing along to piano renditions of your favorite tunes.
Recommended: What's the Best Burger in Gainesville? These Top Ten Places Will Help You Decide
6. White Buffalo
Ready to party like a true local? Then you'll love The White Buffalo.
This unique bar style not only serves liquor and craft beer from local distilleries, it also fosters a feeling of community, and is just an outright fun club vibe! This is one of the top bars in Gainesville, FL. You should visit.
Address: 111 South Main Street, Gainesville, Florida.
7. Dave and Busters
Dave and Busters is a powerhouse of the arcade industry, offering more than your average arcade.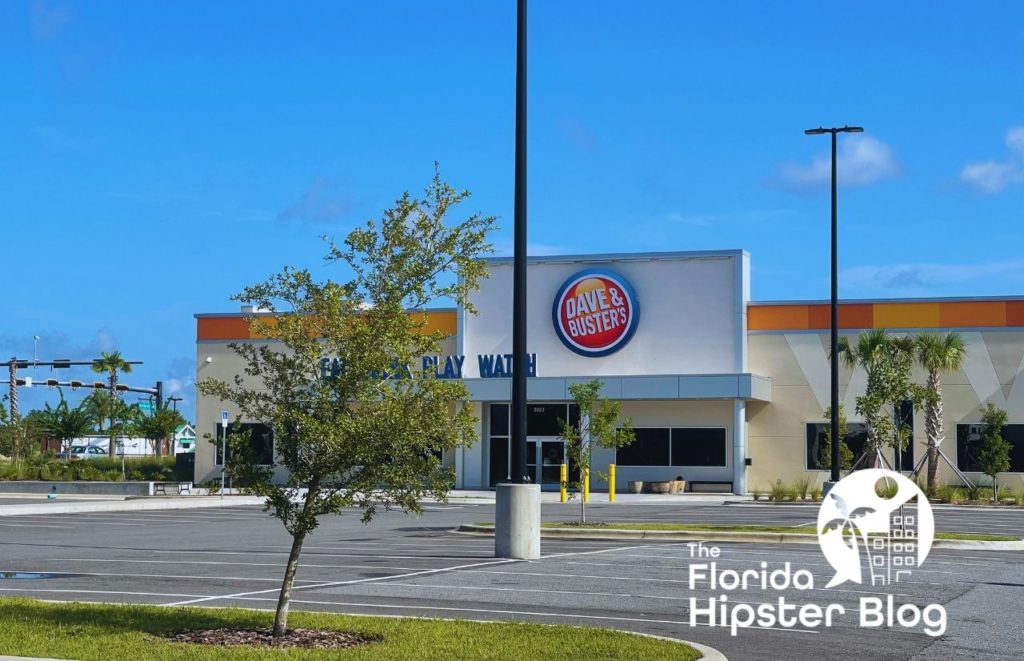 They have a full restaurant and bar, loads high def televisions, and a huge open area of both classic and modern games. This Gainesville attraction is a great place to go for a fun night out with friends or family.
Best Dishes and Drinks:
Truffle Fries
Cinnamon Sugar Churros
Loaded Philly Cheesesteak Sliders
Kick Off Shot: Absolut Citron, Dekuyper Blue Curacao and sweet 'n' sour
Halftime Shot: Remy Martin VSOP Cognac, Cointreau and sweet 'n ' sour
Specials at Dave and Busters in Gainesville
15% Military and First Responder Discount: Get 15% off food and beverage for you and up to 4 Guests
Half Priced Games every Wednesday from open to close
Happy Hour: Monday through Friday from 4 p.m to 7 p.m. and Sunday through Thursday from 9 p.m. to 12 a.m. (1/2 Price Cocktails, $2.50 Domestic Pints, $1 off 22 oz Drafts, $1 off Wine Glasses, $3 off Wine Bottles)
Address: 3023 SW 45th Street Gainesville, Florida 32608
8. Covey Kitchen + Cocktails
This is THE place to be in Gainesville and is by far the best bar/lounge for anyone looking for an upscale dining and drinking experience.
With an exquisite cocktail list, laid back hipster vibe, and handpicked ingredients from local growers, Covey Kitchen + Bar combines all of the required elements of a topnotch restaurant and bar located inside Hotel Eleo.
Best Dishes:
Devilled Scotch Egg
Angus Ribeye
Spicy Pork Chop Schnitzel
Scottish Salmon
Steak Frites
Koji Pork Belly Bao
Best Drinks:
Pineapple Apex: Maestro Dobel Reposado, Pineapple, Cointreau, Lime, Vanilla Bean
Elderflower Margarita: Maestro Dobel Diamanté, St. Germaine, Lime
Coco Pirinha: Leblon Cachaca, Coconut, Lime, Demerara + Agave
Blueberry Lemonade: Four Roses Small Batch, Blueberry, Hibiscus Lemonade, St Germain, Thyme Lemon, Sugar Rim
Hit me up once you visit this place and let me know what your cocktail adventure was like. I'm pretty sure it will not disappoint you. Check out the full menu here.
Address: 1514 SW 14th Street Gainesville, Florida 32608
Recommended: What's the Best Sushi in Gainesville? Top 10 Restaurants You HAVE TO TRY!
9. Regal Cinemas 10 & RPX at Celebration Pointe
If you want the perfect movie date night complete with traditional movie snacks and drinks, then Regal Cinemas at Celebration Pointe is the one of the places to do Gainesville at nighttime.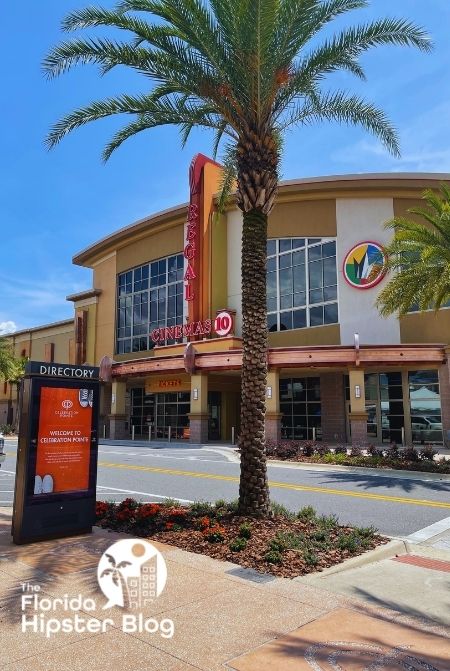 You can kick back and relax in one of their luxury reclining chairs as you enjoy a blockbuster film.
They offer reserved seating for you to choose from and you will be happy to know that there is a full bar for you to grab your favorite cocktail, beer or wine to bring back to your seat.
Address: 4901 Steve Spurrier Way Gainesville, Florida 32608
10. Hangout in Downtown Gainesville
Now you may be asking, what is there to do in downtown Gainesville?
Downtown Gainesville is a great place be after the sun goes down just for you to enjoy the beautiful night outdoors.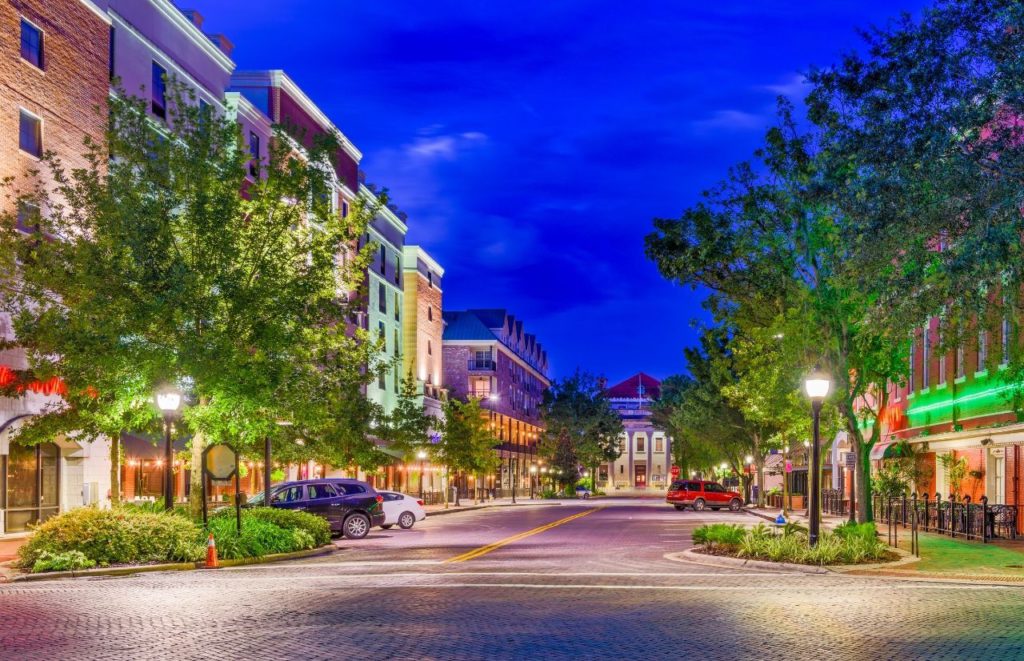 You can walk along the town square and visit the local shops, eateries, bars, and nightclubs. However, the art life and culture of downtown Gainesville is where this city really shines.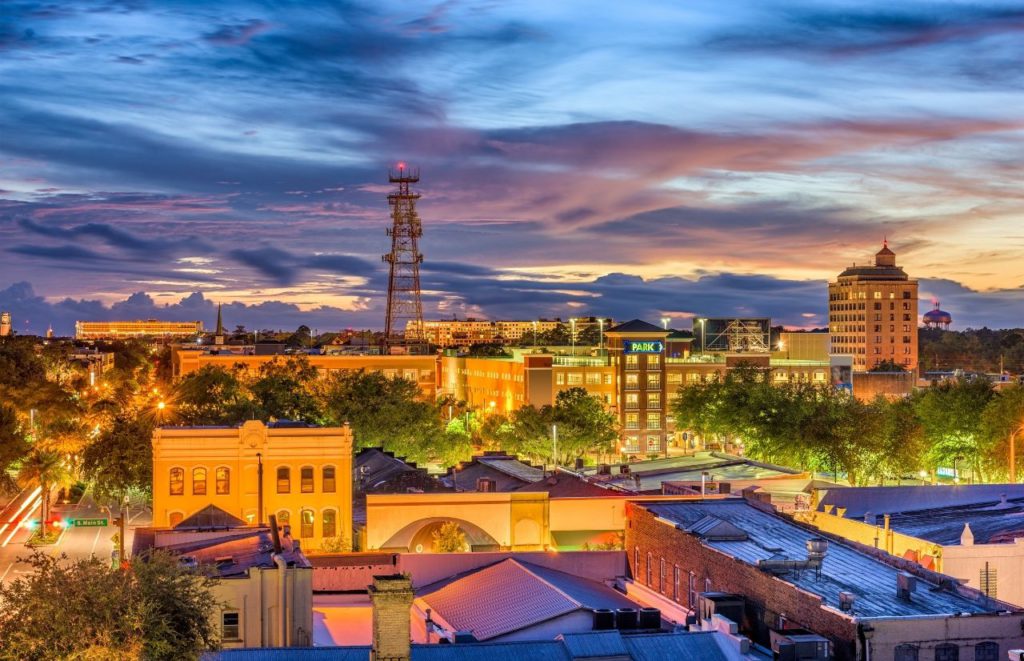 So if you want things to do in Gainesville at night that are budget friendly, yet fun, then I suggest exploring this area of the city.
17 Things to Do in Downtown Gainesville at Night:
The Arcade Bar
Boca Fiesta
Loosey's Downtown
Boxcar Wine & Beer Garden at Depot Station
Big Top Brewing Company
Acrosstown Repertory Theatre
Downtown Wine & Cheese
Crane Ramen
Dragonfly Sushi & Sake Co.
First Magnitude Brewing Co.
Hatchetbury Axe Throwing Bar
High Dive
Hippodrome Theatre
Knockin' Boots Saloon
Explore Gainesville, Florida with these best tours. Get Started Today!
11. Watch a Performance Show
Adding a performance art show to your Gainesville itinerary is a great way to spend an evening out. It is a fun experience that can be shared with friends and family.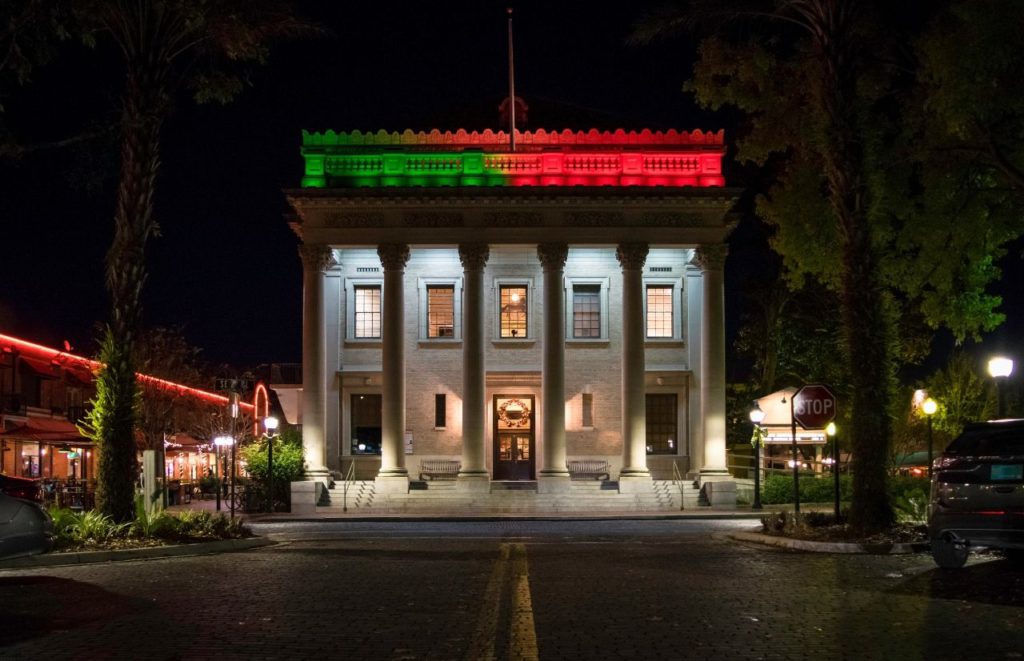 Theater is also a great way to spend time learning about the history of the world and the culture of this Florida area. Many of the local theater shows are based on historical events or people. There are also many shows that are written about current events as well.
Theater life is Gainesville is really strong, especially since the city boast one of the top colleges in the country, University of Florida, with a thriving arts community.
These are some of the Best Live Theaters in Gainesville
Gainesville Community Playhouse
Hippodrome Theatre
Florida Theater
Acrosstown Reperatory Theatre
Vam York Theater
Curtis M. Phillips Center for the Performing Arts
Actors' Warehouse
Star Center Theatre
Recommended: What's the Best Breakfast in Gainesville? (These 10 Will Help You Decide)
12. Painting with a Twist
Painting With A Twist is a fabulous way to socialize and create art at the same time. This is a great venue for socializing and meeting new people in your area.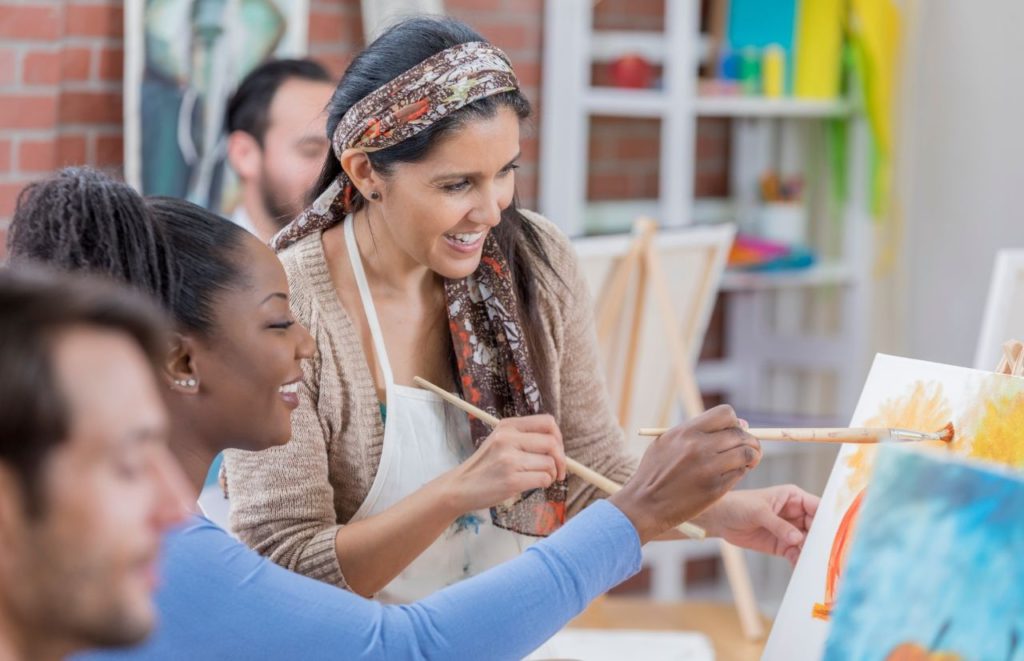 It is also a great way to network while you're in Gainesville, making it the perfect place to have a girls night out and pregame for an evening out on the town.
So sip, socialize and create!
Address: 618 NW 60th St., Suite B Gainesville, FL 32607
13. Celebration Pointe in Gainesville
Not only does Celebration Pointe have city living, dining, shopping and entertainment all in one place, it's also one of my favorite spots to hangout in Gainesville. I say this because you can do a lot of things in one spot without having to drive to multiple locations.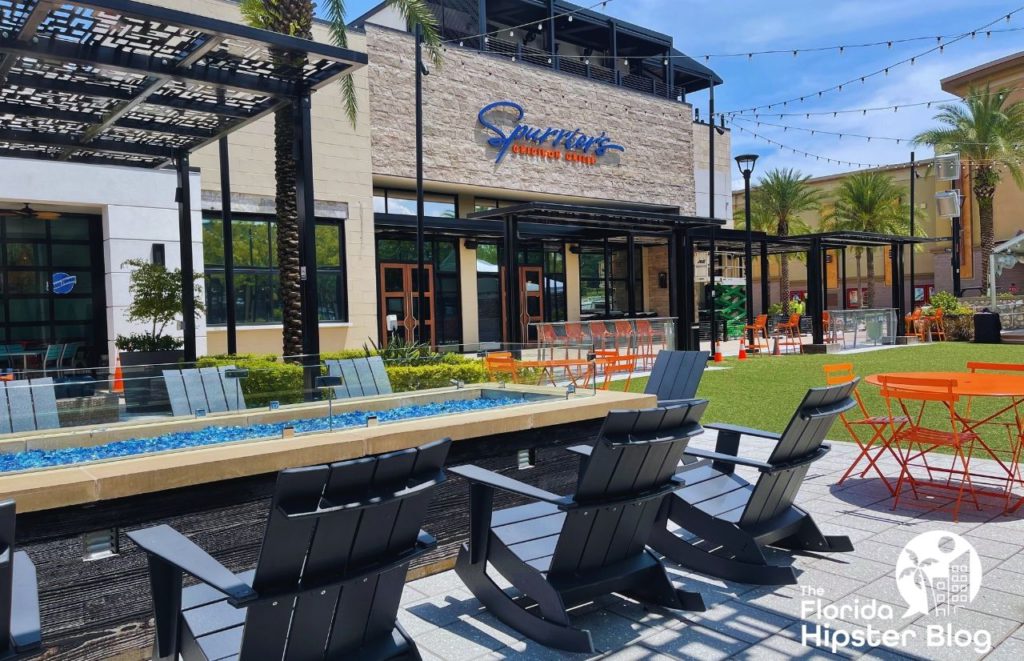 You can start off at Hotel Indigo and hangout in Gather: Social Lounge, then make your way over to Keys Piano Bar and Grill for incredible food and entertainment.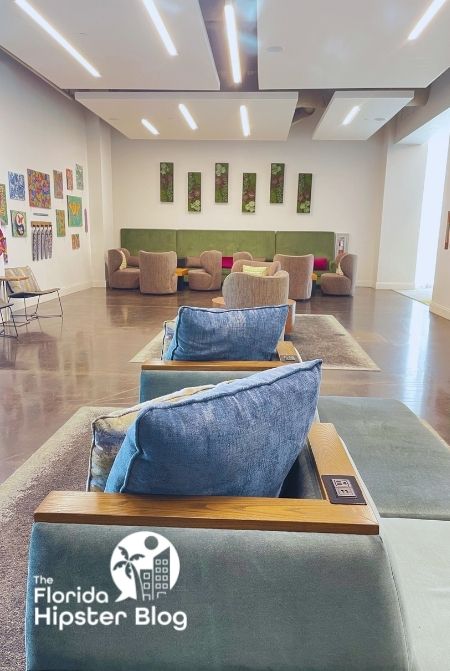 Finally, you can end your night at the Regal Cinema for a late movie.
14. The Social at Midtown
The Social at Midtown's big attraction is its open rooftop lounge with over 30 craft beers on tap along with intoxicating drinks. You'll love this spot as a place to enjoy a date night or a place to entertain your visiting friends and family making it one of the best options for your UF nightlife.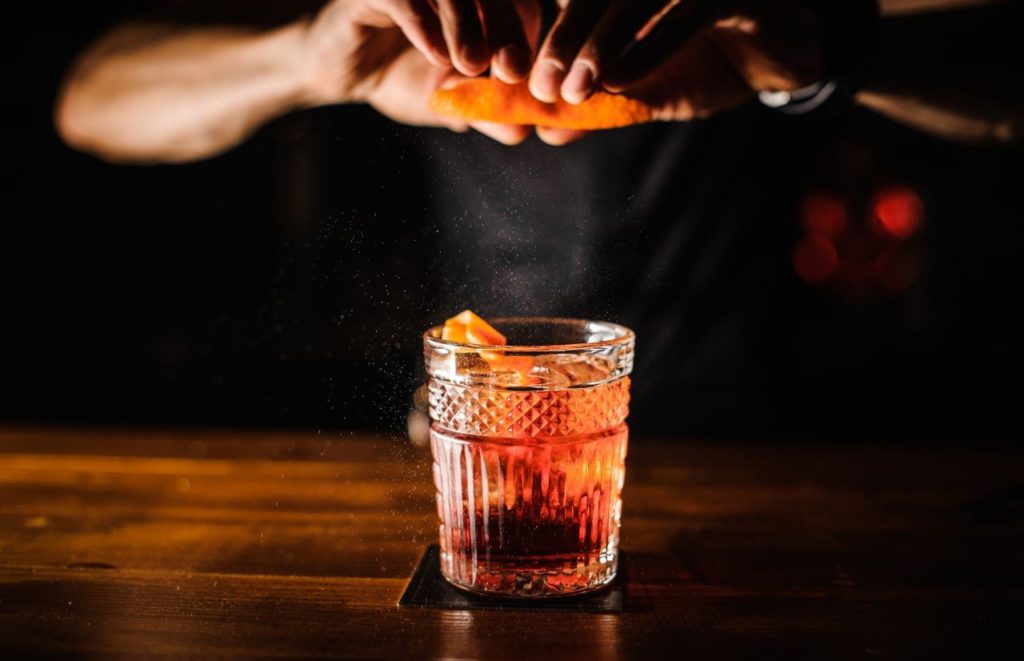 Don't miss out on the the live acoustic music that happens every Friday and Saturday. Plus, every Thursday at 7 p.m., they hold a lady's free night (please note that these events are subject to change at anytime).
Happy Hour: 4 p.m. – 7 p.m.
$3 Pork Rinds
$4 Double Wells
$3 Domestic Drafts/Lemon Drops/Green Tea Shots
$4 Torts & Salsa
$3 Stoli/Slane Irish Whiskey
$5 ½ K.C. Nacho's
$4 Swamphead Drafts/1st Magnitude Drafts
$6 Chicken Tenders
$5 Jack Daniels
$6 Our Better Margarita
Happy Hour: 7 p.m. to 12 a.m.
$5 Slider Baskets
$5 All Craft Drafts
Happy Hour: ALL DAY EVERYDAY:
$4 Social Awk-Red
$4 Gator Guinness Shots
$5 Social Bombs
$6 Loaded Coronas
Don't forget to watch the Florida Gators on action with the 60 flat-screen TVs making this the best place in town to watch football.
Please don't put it off any longer! Go to Midtown Social and enjoy. You can thank me later!
Address: 1728 W University Ave, Gainesville, FL 32603
15. Madrina's
Madrina's in Gainesville is the most popular bar with its Cuban-American flare. It serves unique cocktails inspired by the Cantinero tradition of Cuba. Here you can expect to find a hip, modern, yet quirky atmosphere which is perfect for a Florida Hipster.
You'll also be treated to some incredible artwork, DELICIOUS drinks with a cocktail menu that's out-of-this-world!
One of the things that sets Madrina's apart is the excellent customer service. The bartenders truly know what they are talking about and they love chatting with you to give you all the details on which drinks they know that you will love.
Madrina's is one of the best bars in Gainesville that perfect for a date night, a solo trip, or a trip with friends. Beyond the atmosphere and ambiance is the unique theming that the bar undergoes during the holidays such as the Christmas transformation.
Happy Hour at Madrina's in Gainesville, Florida
Madrina's offers Happy Hour on Tuesday through Saturday (4 p.m. to 7 p.m.) and Sundays (all day) with select drinks priced between $5 to $6.
Happy Hour Menu:
Classic Daquiri
Mojito
Old Fashion
Moscow Mule
Margarita
Rum Punch
Shot and a Beer
Aperol Spritz
Sangria
Rose
Top Drinks
Address: 9 W University Ave Gainesville, FL 32601. Visit website here.
Final Thoughts on Things to do in Gainesville at Night
As you can see, there are so many things for you to do in Gainesville tonight. Whether you want to play classic arcade game, dance your heart away at a nightclub, enjoy a live performance show, watch a movie, or relax in a laid back lounge, Gainesville is ready to take you on whatever adventure you want.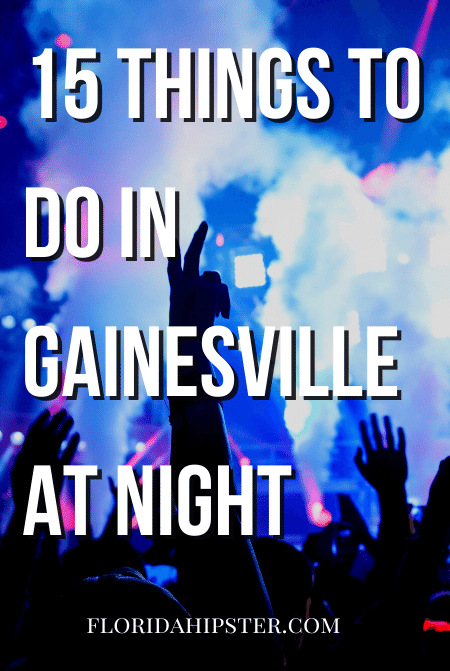 So, what's your favorite Gainesville nightlife activity? Leave your answer down below in the comments section.
If you enjoyed this article, then you'll love these:
Happy Florida Travels!
NikkyJ