Are you looking for the best sushi in Gainesville, Florida?
Well look no further!
When it comes to staycations and vacations, what makes a destination unique is THE food.
Yes, landmarks and activities matter too, but nothing seems much exciting without good food.
Trust me when I say that no vacation is complete without great foodie options!
You cannot go blindly into a place and assume the food is good.
You need to know beforehand which restaurants and food stops are excellent and worth your money, so you don't spend a lot and regret it later.
If you're planning on traveling to Gainesville, Florida, or already live there, and just want a place that serves delicious sushi, then here are all the places that have the best sushi in Gainesville: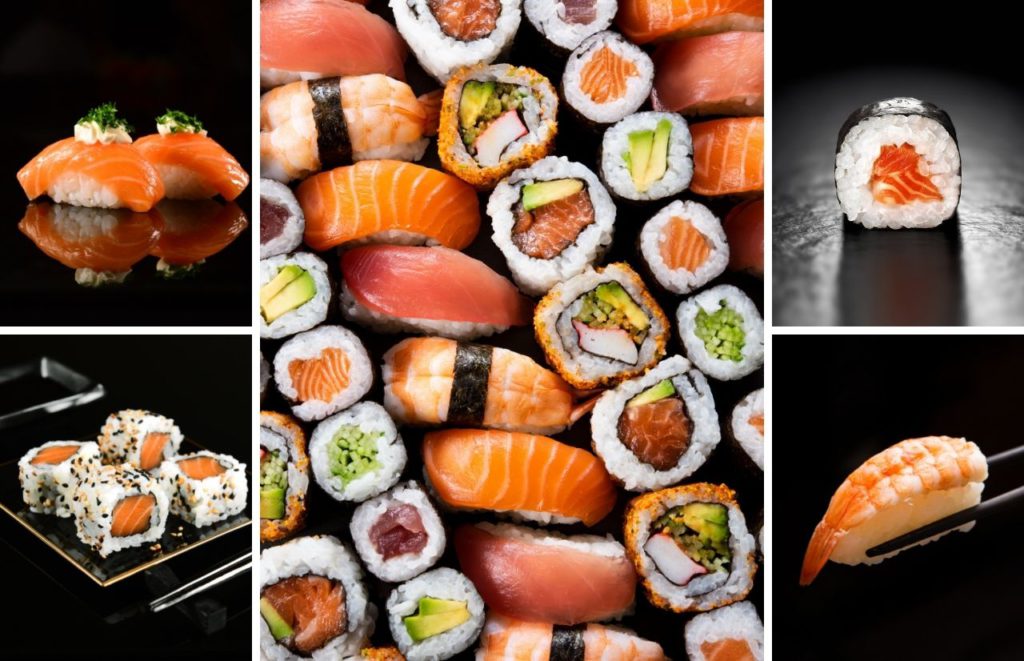 THIS POST MAY CONTAIN AFFILIATE LINKS. PLEASE READ MY DISCLOSURE FOR MORE INFO.  Which means if you click on certain links, I may receive a small commission at no additional charge to you.
1. Momoyaki
The Momoyaki restaurant believes in treating its customers like family and that's what I love the most here.
You can enjoy delicious sushi in Gainesville at this location in a familiar setting, or as Penny from The Big Bang Theory puts it: "Family Style."
Location: 1624 SW 13th St, Gainesville, FL 32608
Contact: 352-384-3733
Why We Love This Sushi Restaurant in Gainesville, Florida
This restaurant hosts different discounts and offers per night.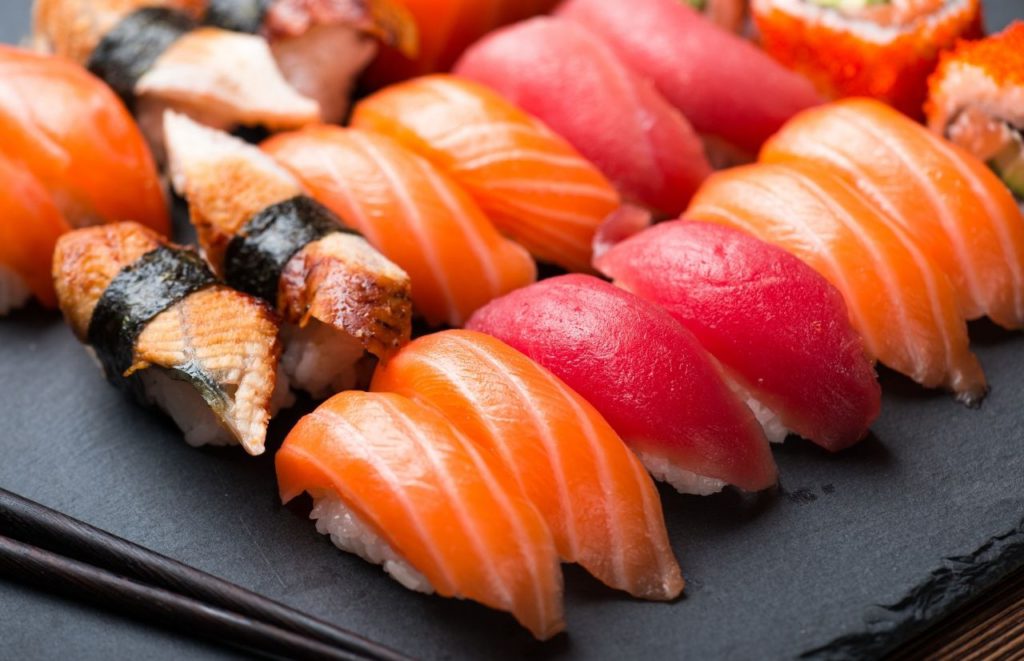 You can also get a student discount on Mondays and get a reasonable price on the tasty bibimbop/bibimbap on Tuesdays as well.
Get up to 87% off of the Gainesville attractions with Groupon TODAY!
2. Hana Sushi
Indulge in a homely dinner with Hana Sushi, where Japanese cuisine meets comfort in one of the up-and-coming areas of Gainesville.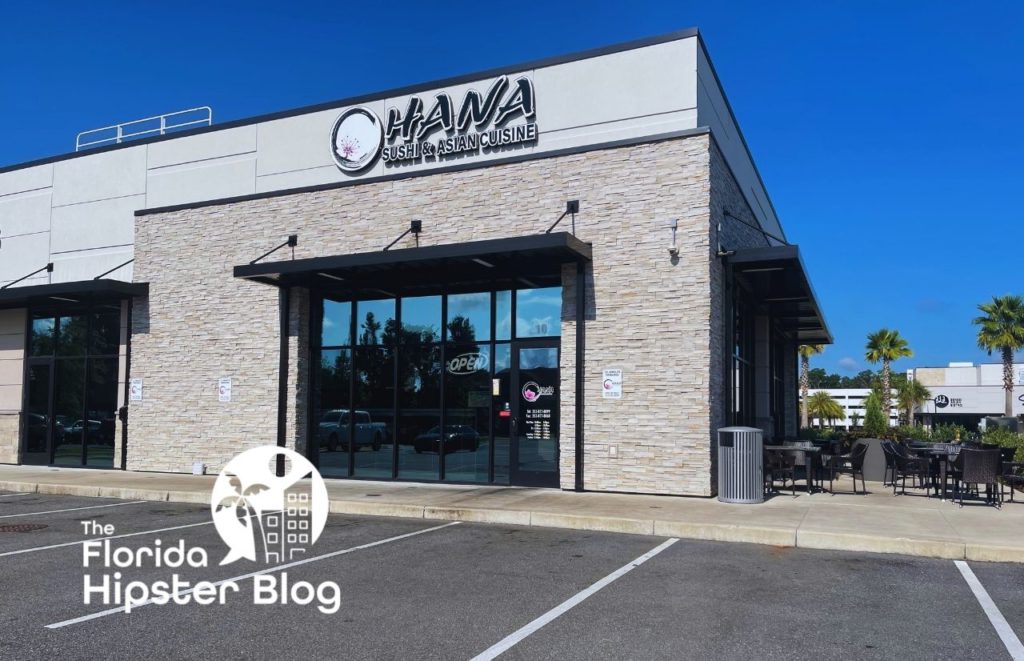 Hana Sushi serves the best sushi in Gainesville and in an affordable range, so you can always count on this restaurant to fill you up.
Location: 3147 SW 45 St Suite 10, Gainesville, FL 32608
Contact: 352-877-8899
Why We Love This Sushi Restaurant in Gainesville, Florida
Hana Sushi has some of the best food combinations in Gainesville.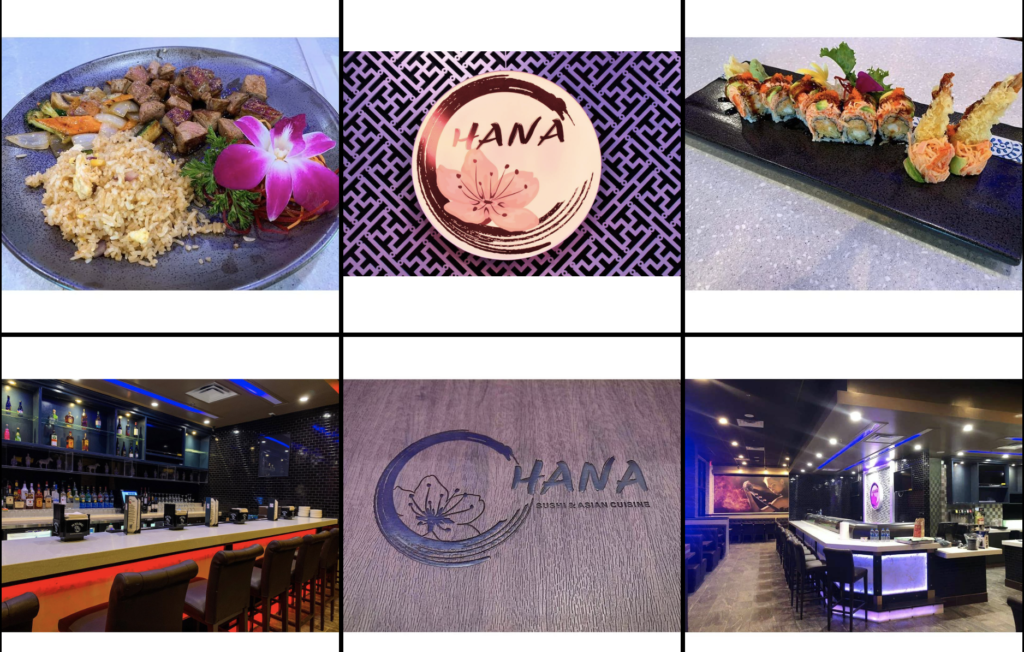 There is a highly rated sushi bar and lots delicious items on the menu. If you're feeling like it, try the restaurant's signature dishes (they are the BEST).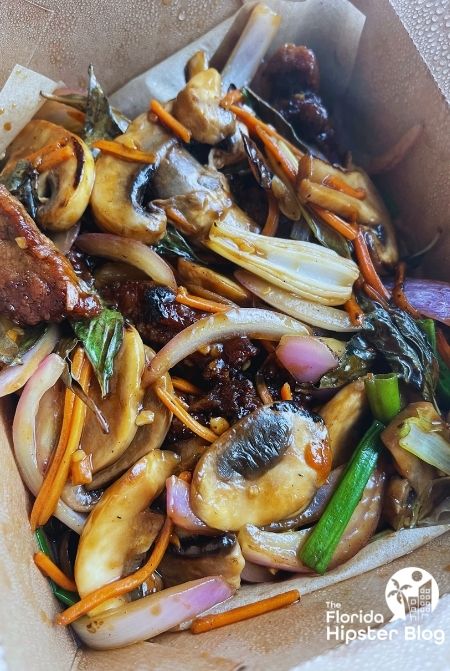 Not only will you get your favorites like the Dynamite Roll, the Spicy Tuna and Shrimp Tempura Roll, you can enjoy specialty dishes such as:
Banzai Roll
Volcano Roll
Hawaiian Roll
Chicken Hibachi
Coconut Curry Chicken
Garlic Hot and Spicy Tofu
Chicken Katsu
I love it here because you can come here to chill after work or school or you can get dressed up and have a fun celebration!
This is the place to be if you're a foodie.
3. Mahzu Sushi and Grill
Dubbed one of the best restaurants in Gainesville, there is no doubt Mahzu Sushi & Grill serves the best sushi in Gainesville too.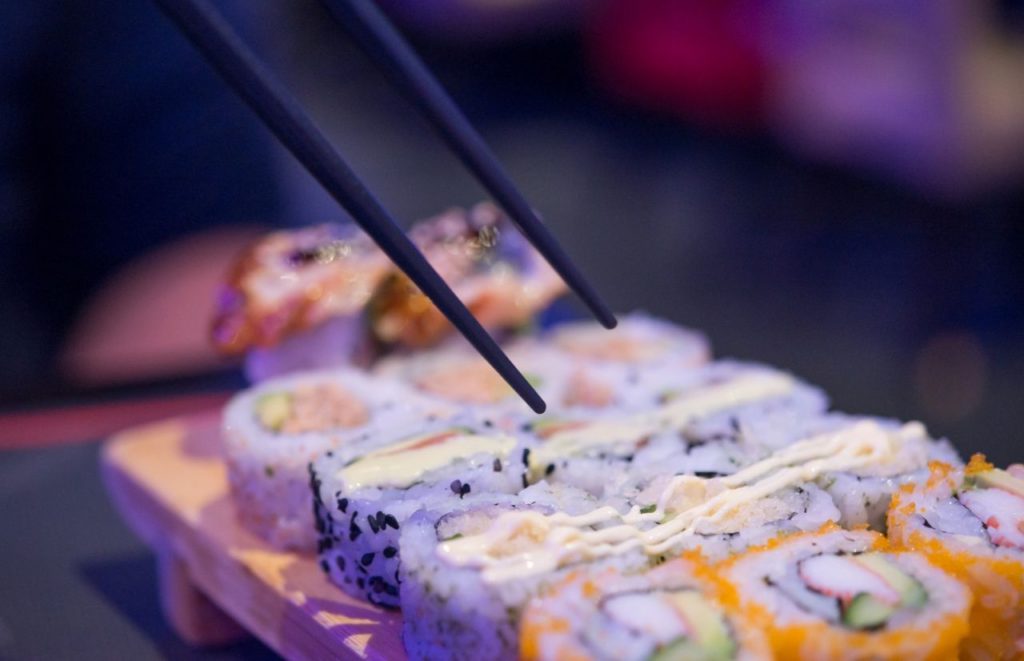 Delicious sashimi, sushi, tempuras, teriyaki, bento boxes, and harumaki are just some of the appetizing dishes served here just for you.
Location: 5150 SW 34th St, Gainesville, FL 32608
Contact: 352-336-3338
Why We Love This Sushi Restaurant in Gainesville, Florida
Mahzu Sushi & Grill cultivates its menu by the hard work of professional chefs, who make sure each and every bite you take is one level above excellent.

Just be sure to try the Fuji Mountain Roll and the Gainesville Roll. However, if you're a true sushi aficionado, then try one of the Omakase Specials (thank me later) !
Want DAILY Florida Travel Photos? Follow Florida Hipster on Instagram TODAY!
4. Sensei Asian Bistro
Contemporary Asian fuses with a traditional taste at Sensei Asian Bistro, where having the best sushi in Gainesville is the top priority at this Florida restaurant.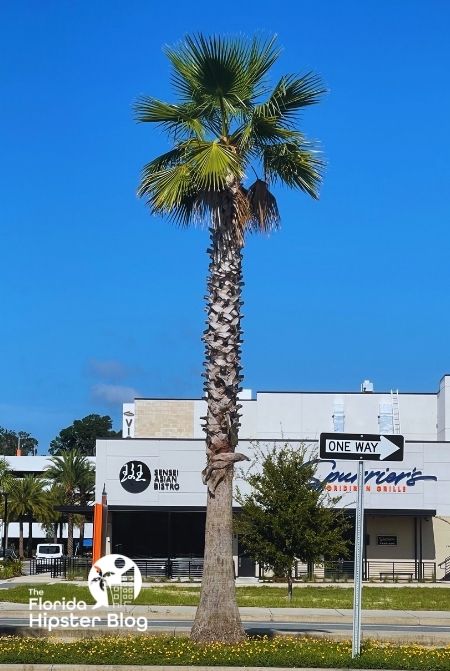 Here you can enjoy a sophisticated setting where finger-licking good cuisines satisfy your taste buds.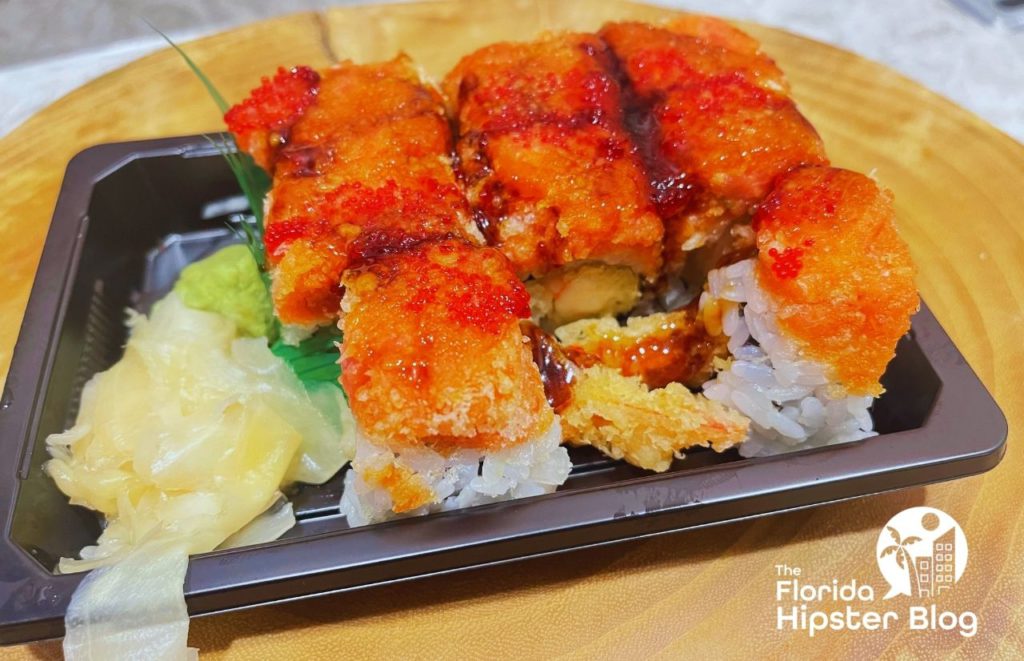 On my visit, I was blown away by the the care that was put into each dish I tried.
Not only did the sushi satisfy my inner foodie, the chicken and rice were both cooked to perfection!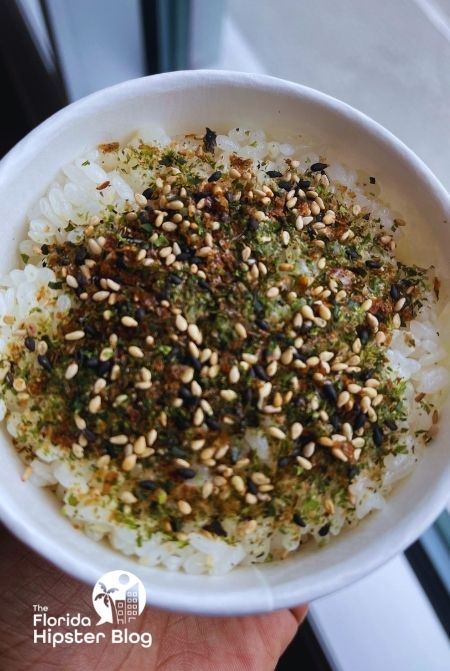 That seems like something most restaurants should be good at but take it from me, they're not.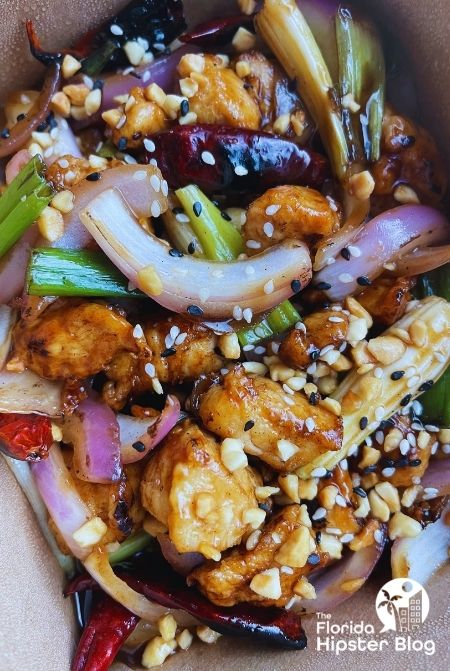 It's because of this that I looooove giving praises to Sensei Asian Bistro. They care and that is reflected in the amazing cuisine.
Location: 4860 Steve Spurrier Way Suite 10, Gainesville, FL 32608
Contact: 352-214-1239
Why We Love This Sushi Restaurant in Gainesville, Florida
Sensei Asian Bistro is a dream work made by a fusion of perfection and taste by the founder who inculcates his knowledge of cuisine art in each and every morsel.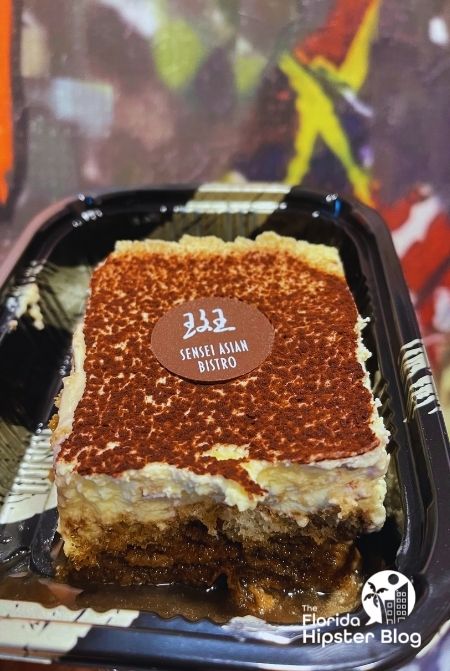 They have strong values here that include:
Creating a welcoming warm environment to inspire better lives
Connecting with customers
Working to the best of their abilities
I truly appreciate knowing the values of a restaurant. It helps me connect more with them on my visits.
5. Volcanic Sushi + Sake Hunter's Crossing
Specializing in sushi, Volcanic Sushi + Sake Hunter's Crossing brings a special "oomph" to sushi while retaining the originality of culture and tradition.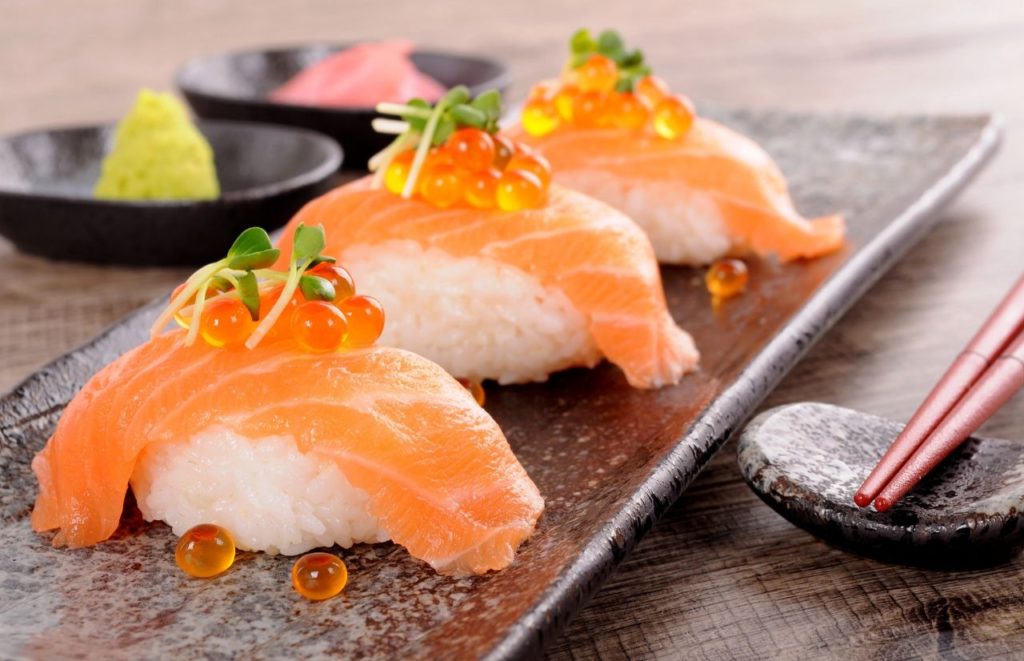 With their mission of providing outstanding innovative quality food, exceptional service and ensure cleanliness, there's no way you could go wrong eating here.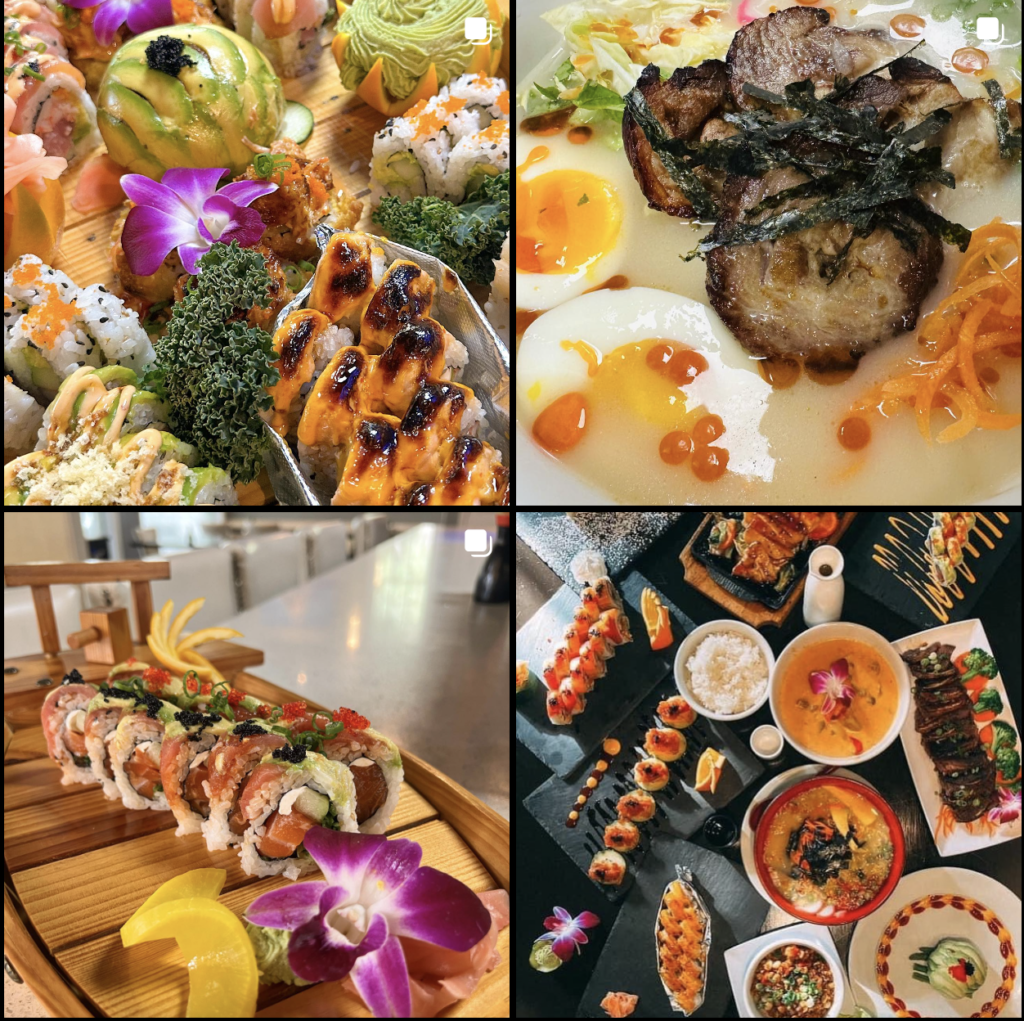 Plus, they are home to the 3-time winner of Iron Chef of Greater Gainesville so you know you're in good hands!
Location: 5200 NW 43rd St #509, Gainesville, FL 32606
Contact:  352-727-7777
Why We Love This Sushi Restaurant in Gainesville, Florida
Here you will be guaranteed to be presented with a warm and welcoming environment.
Volcanic Sushi + Sake Hunter's Crossing extends its services beyond general dining. You can even enjoy its mouth-watering dishes and cuisine for events and catering.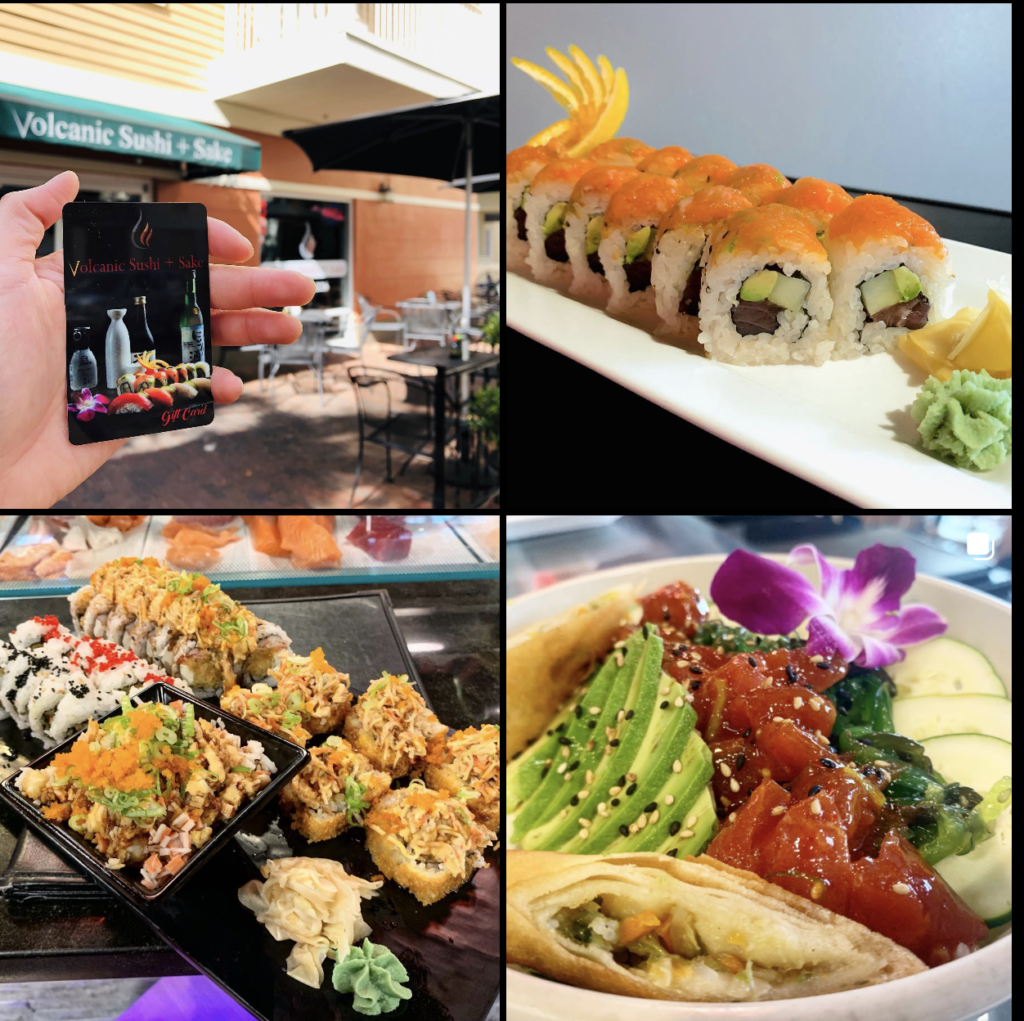 I like the fact that they are super creative with their sushi rolls.
Yes they have the classics on the menu but you'll also be pleasantly surprised with the options such as the:
Mark II
Alexander
Barbara
Red Dragon
Be sure to go over the well-curated menu before your visit.
Get up to 87% off of the Gainesville attractions with Groupon TODAY!
6. Ichiban Sushi
Bringing its A-game, Ichiban Sushi has been catering to the taste buds of Gainesville for over twenty years now.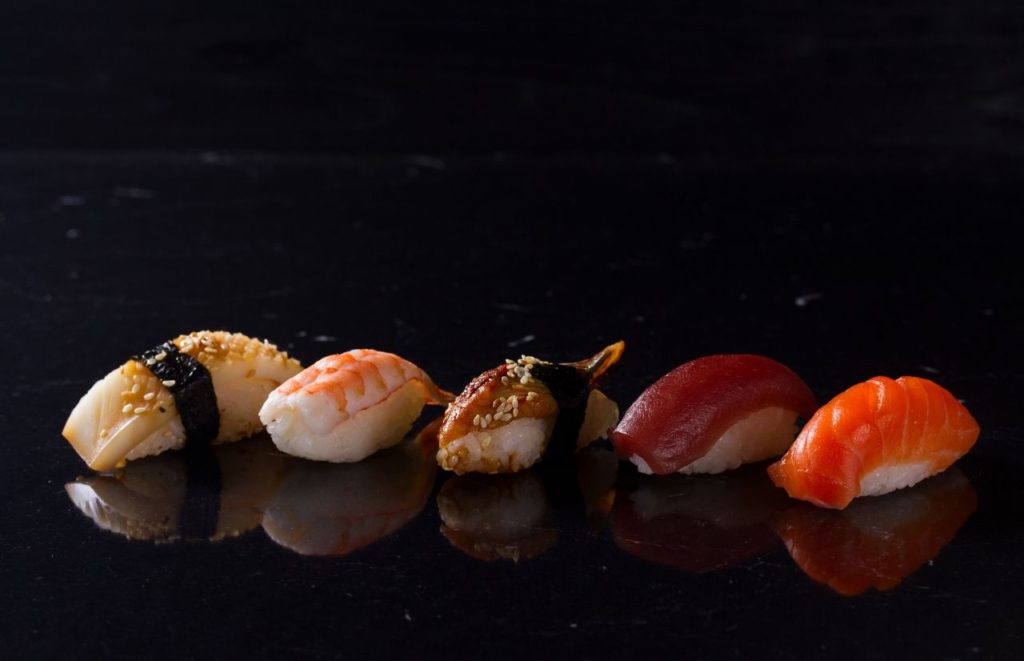 Here you can treat yourself to a wide range of Pan-Asian and Sushi menu for a surprisingly affordable price which is why it's a favorite for locals.
Location: 4928 NW 39th Ave, Gainesville, FL 32606
Contact: 352-375-8880
Why We Love This Sushi Restaurant in Gainesville, Florida
This avid Florida foodie realizes the worth of having melt-in-your-mouth sushi, so it delights you with not only the best sushi in Gainesville but possibly the best you've had.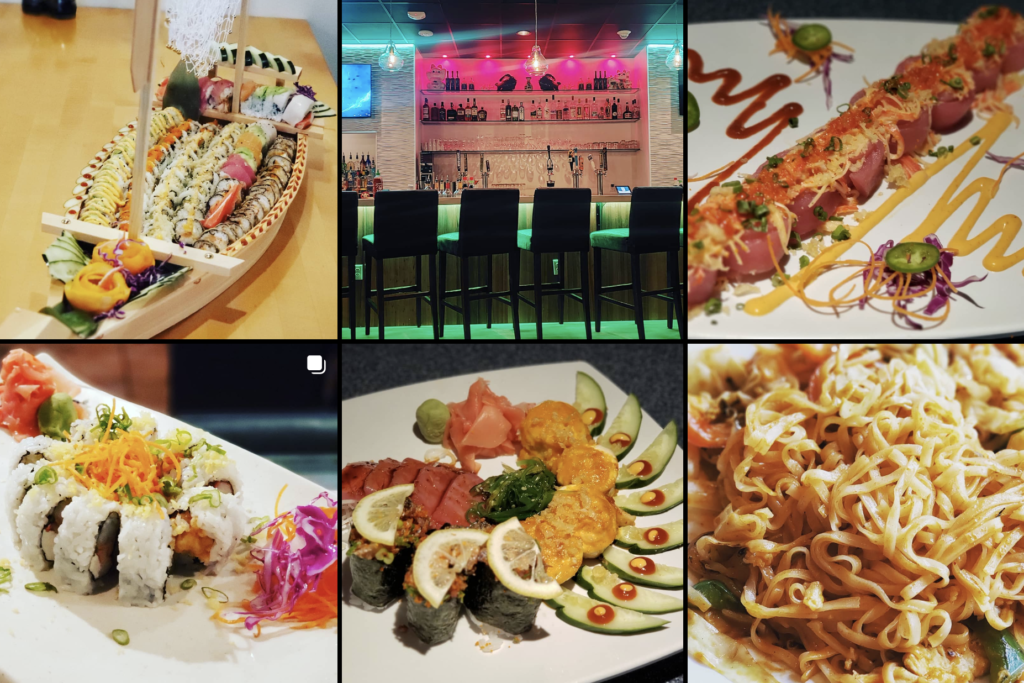 Just be sure to try the Spicy Salmon Tempura, Diablo Roll, Symphony Roll and the Volcano Roll.
You'll be so happy that you listened to me!
7. Dragonfly Sushi and Sake Co.
Dragonfly Sushi and Sake Co. is a modern take on Japanese food and invites you to a contemporary Japanese setting for a palatable and unarguably has some of THE best sushi in Gainesville that you must try.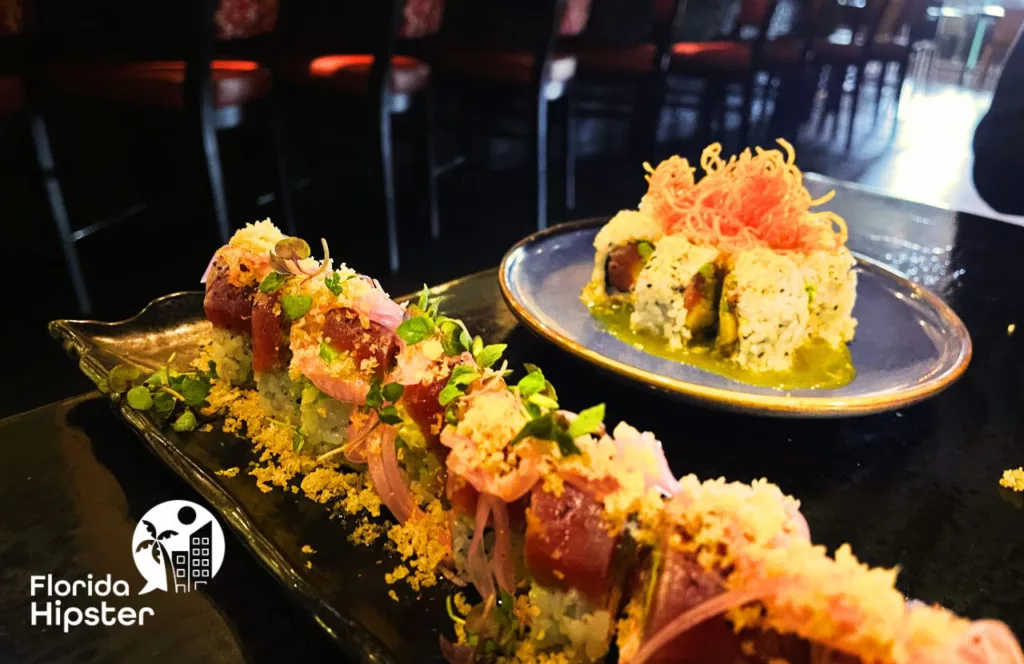 This is one of my absolute favorite places to get sushi in the state of Florida as I've also enjoyed the Orlando location as well.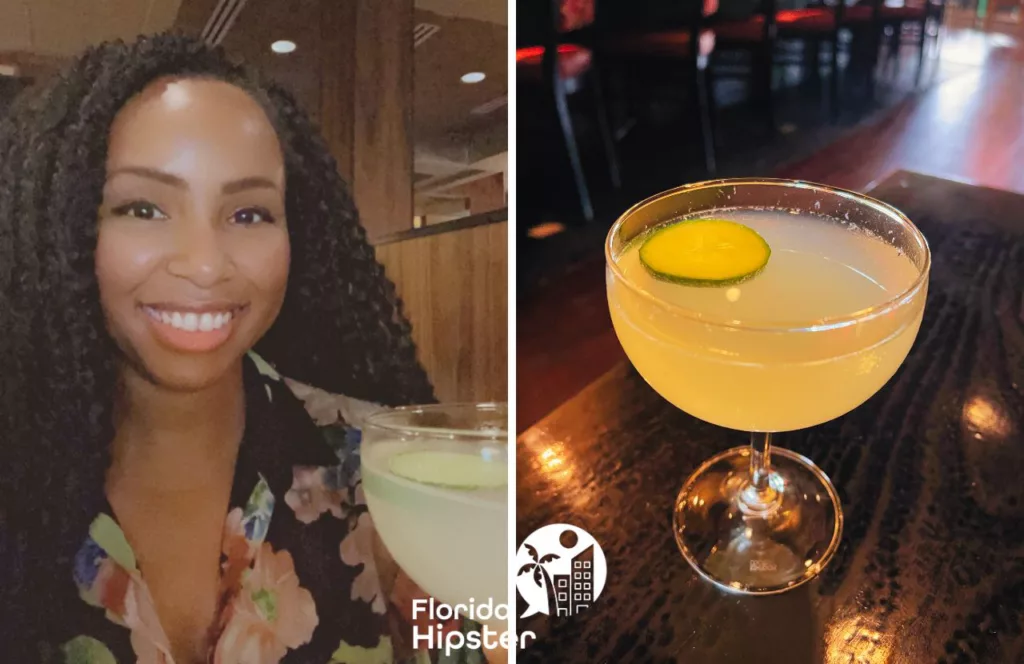 Here you'll be welcomed into the story of a quaint Japanese village.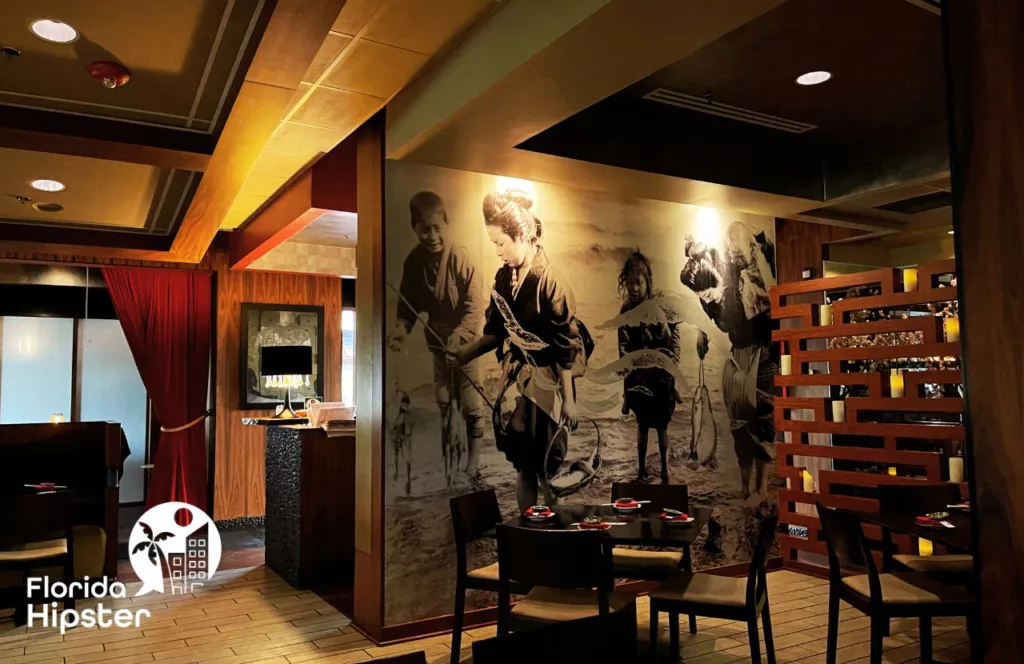 As you make your way to your table, you'll begin your exquisite feast of some of the best sushi and Asian cuisine in the city.
Location: 201 SE 2nd Ave #104, Gainesville, FL 32601
Contact: 352-371-3359
Why We Love This Sushi Restaurant in Gainesville, Florida
I have to first mention the amazing service provided by the staff. Everyone at every level puts care into making your experience at Dragonfly a memorable one.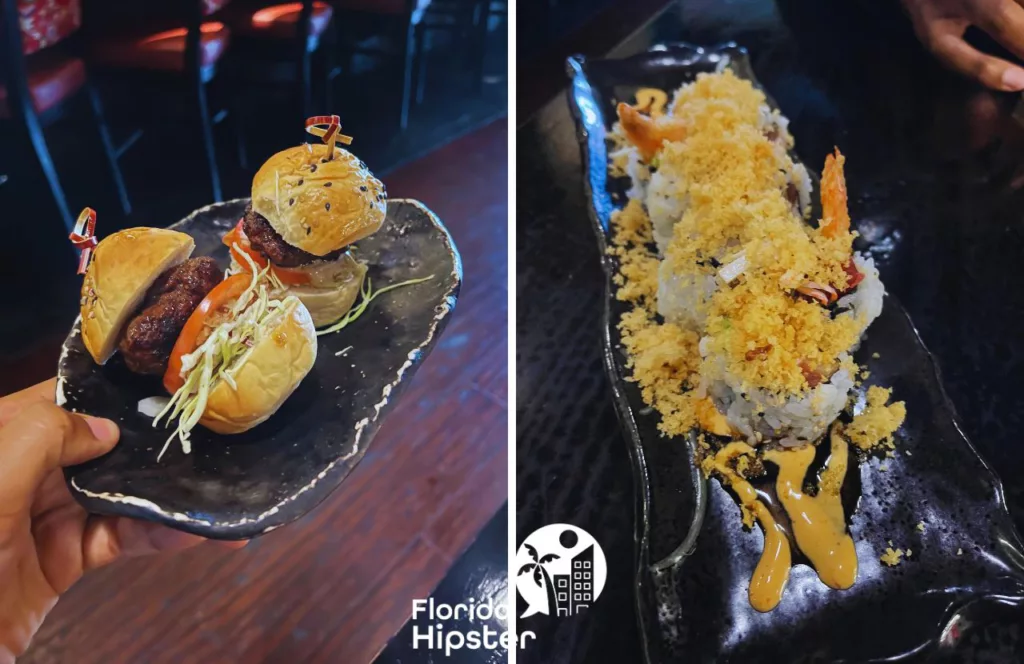 This Japanese restaurant also takes you on a journey through its globally inspired menu and ensures everyone gets what they want.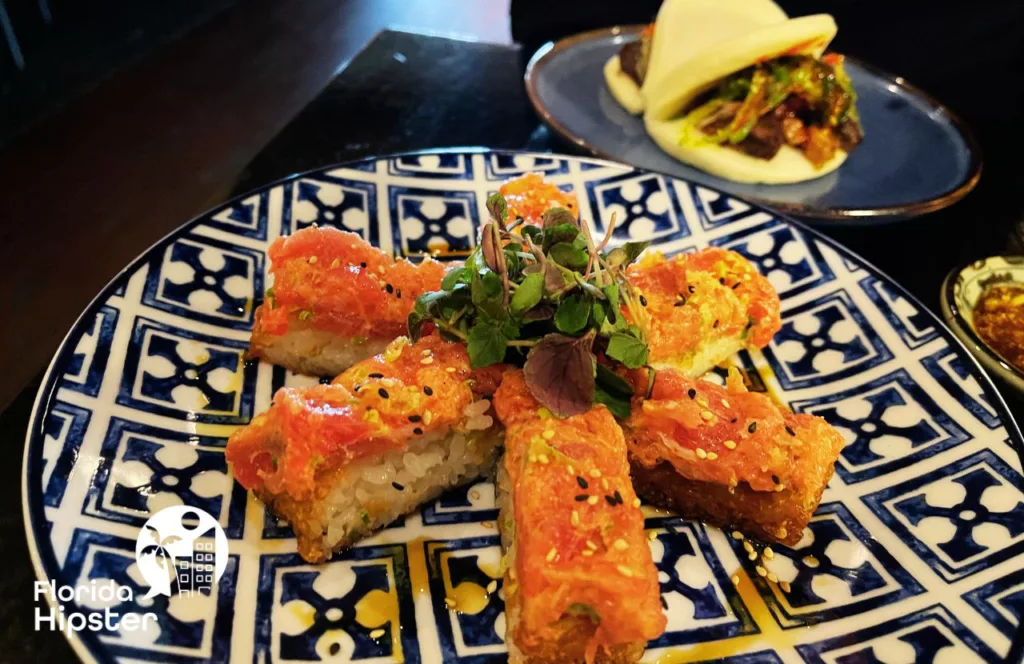 The menu journey I took had me enjoying dishes such as:
Mango Tango Sushi Roll
Spicy Tuna Crispy Rice
Beef Bun
Wagyu Slider
Cucumber Martini
Old Fashion
8. Bento (Archer, Gainesville)
Bento is a lively Asian restaurant that is spread across multiple branches in Gainesville alone.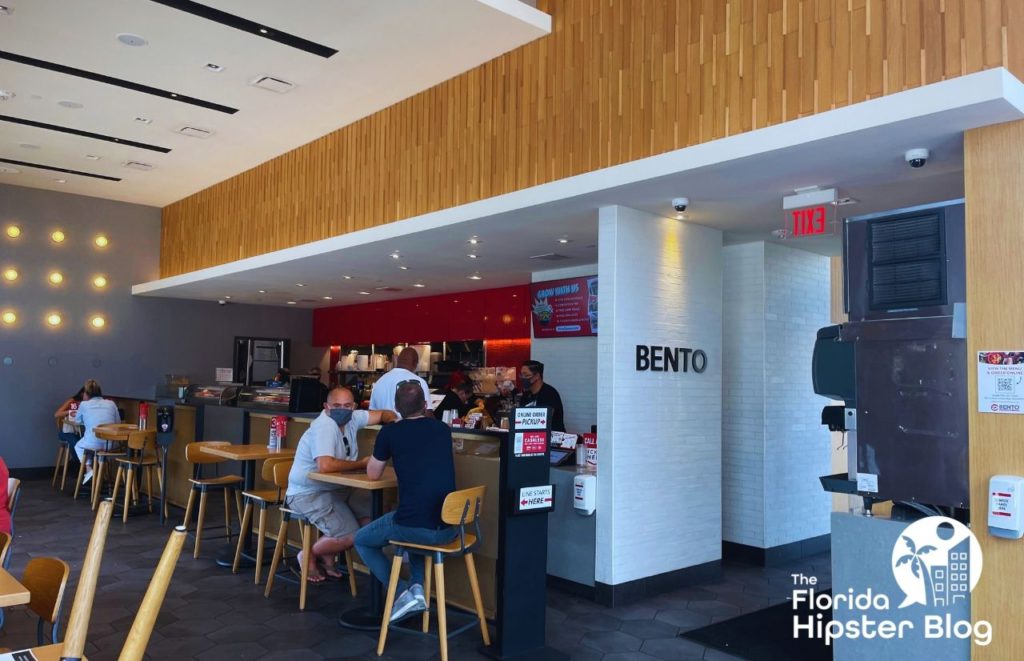 This Asian kitchen has an array of sushi for you to try from your traditional options to ones specific to this region of Florida.
It's my go-to spot when I want something quickly without losing the quality that's needed for great sushi.
Location: 3841 SW Archer Rd, Gainesville, FL 32608
Contact: 352-224-5123
Why We Love This Sushi Restaurant in Gainesville, Florida
Bento intricately prepares its menu and offers various well-paired combinations and sometimes even discounts for you.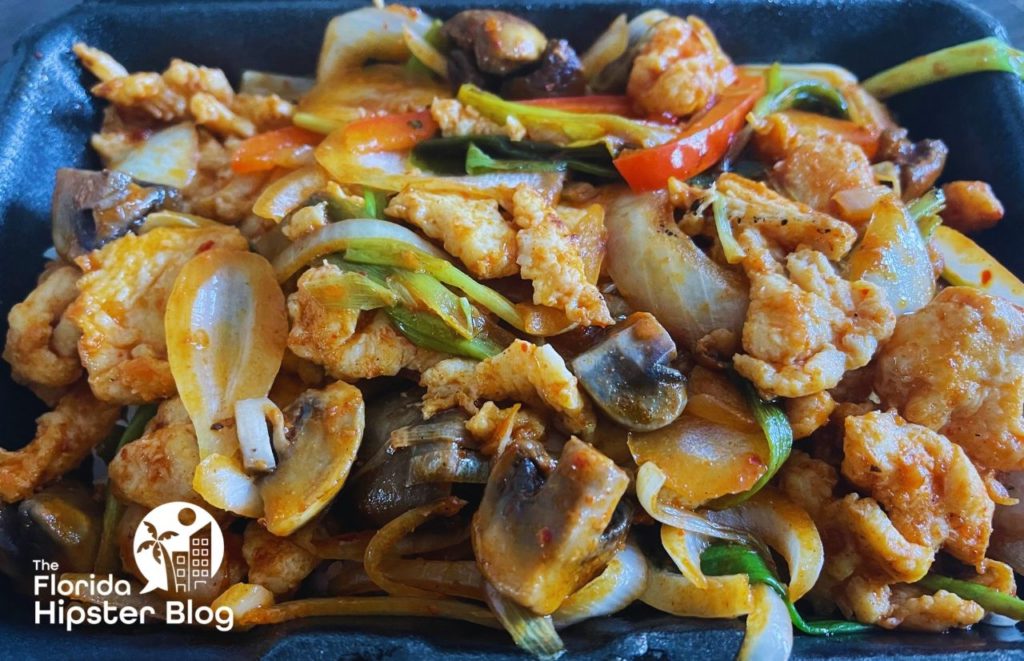 While you're there, you have to try the Pao Pao Chicken Bento Box, the TNT Sushi Roll, or the Korean Chicken Bento Box. They're the best dishes on the menu!
Want more Florida Travel tips? Check out the best planning videos for your vacation on YouTube TODAY!
9. Sushi-2-Go (University Branch)
Sushi-2-Go's university branch is a casual setting where simple food becomes animated and lively.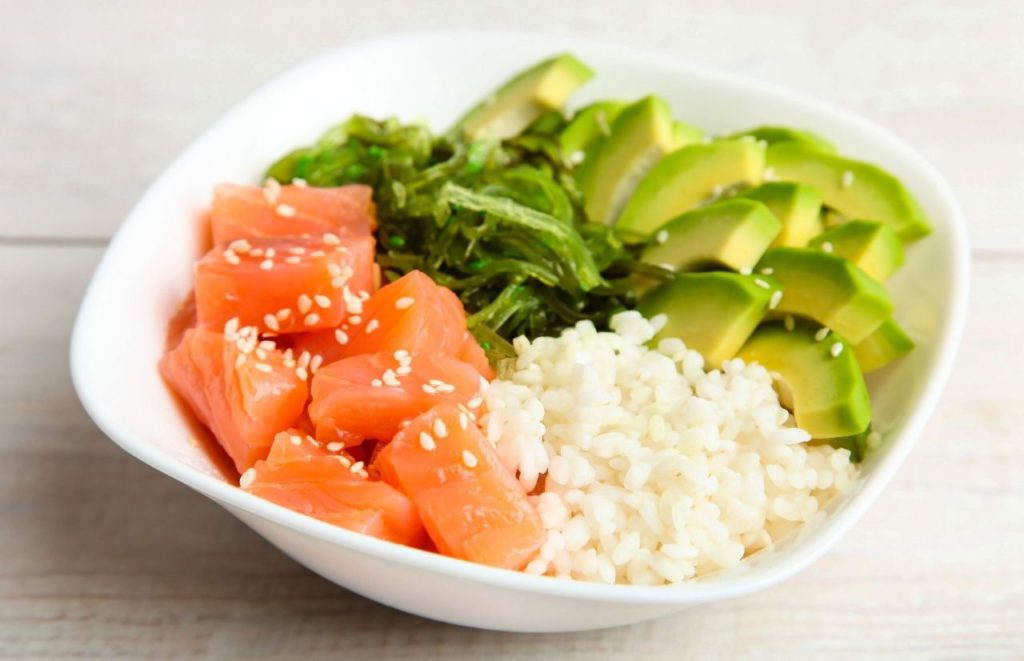 Relish in a delectable menu, and of course, don't forget to try its sushi: the best sushi in Gainesville according the University students!
Location:  1412 W University Ave, Gainesville, FL 32603
Contact: 352-338-1068
Why We Love This Sushi Restaurant in Gainesville, Florida
This places is just pure fun and the menu reflects that too!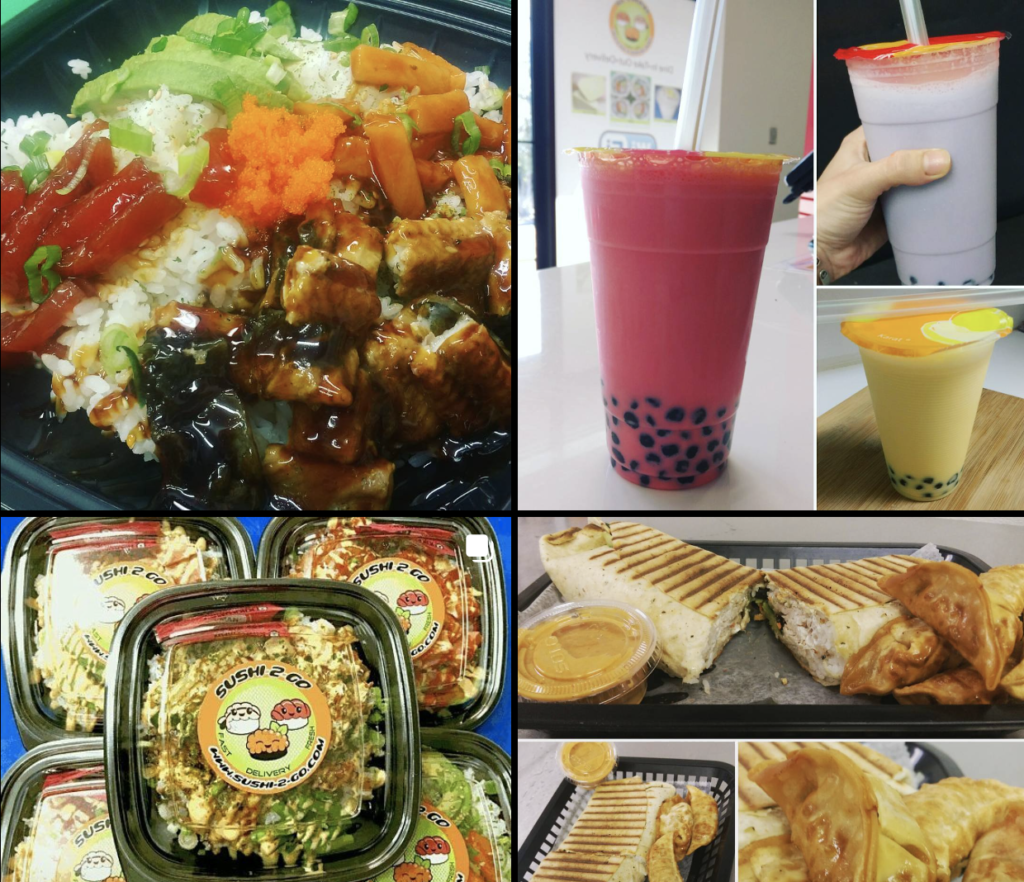 Here you can get your sushi fresh and fast with fan-favorites like the:
Florida Roll
Mexican Roll
Sushi Master Roll
Plus, their menu is well-priced, and even their side dishes are amazing. You should also try the honeydew Boba tea: it tastes incredible!
10. Yamato Japanese Restaurant
Yamato Japanese Restaurant is your classic steakhouse where meals become extremely appetizing.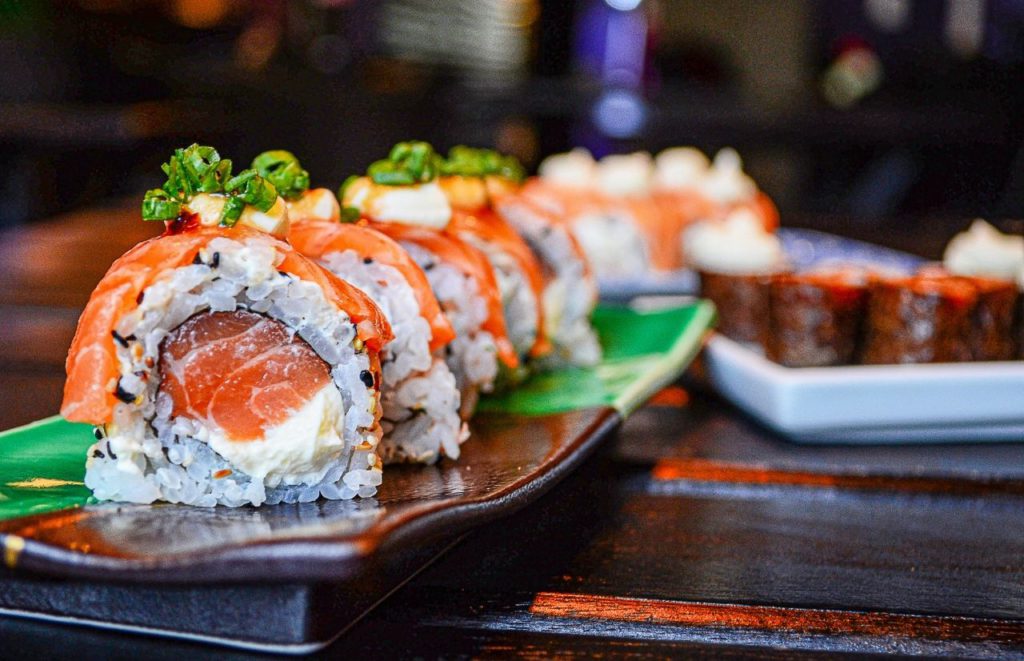 Here you can choose from an all-inclusive menu and try sushi like never before.
Location: 526 NW 60th St, Gainesville, FL 32607
Contact: 352-332-4466
Why We Love This Sushi Restaurant in Gainesville, Florida
Yamato Japanese Restaurant offers wonderful specials and discounts like eating free on your birthday!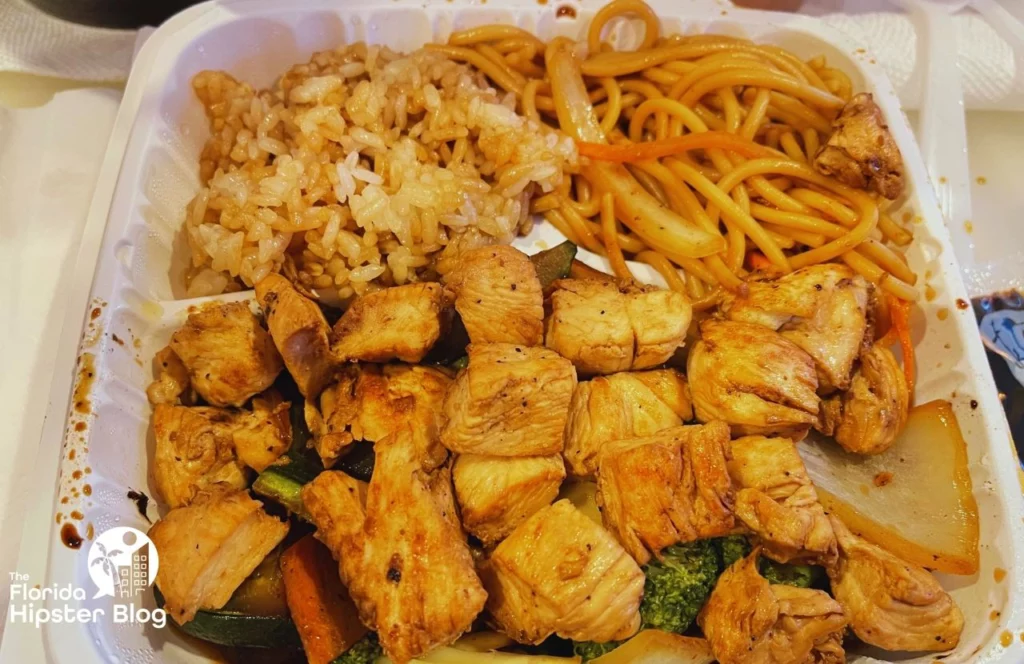 Something I know you will love.
Plus, you'll not only enjoy the variety of sushi, you'll also love the traditional hibachi dinner with a show that's perfect for any celebration.
Florida Flexible Cancellation Vacation Rentals! Check it out here.
My Final Thoughts on the Best Sushi in Gainesville
These ten restaurants not only serve you the best sushi in Gainesville, but also give you an eating experience so memorable and delightful, and you will want to keep coming back.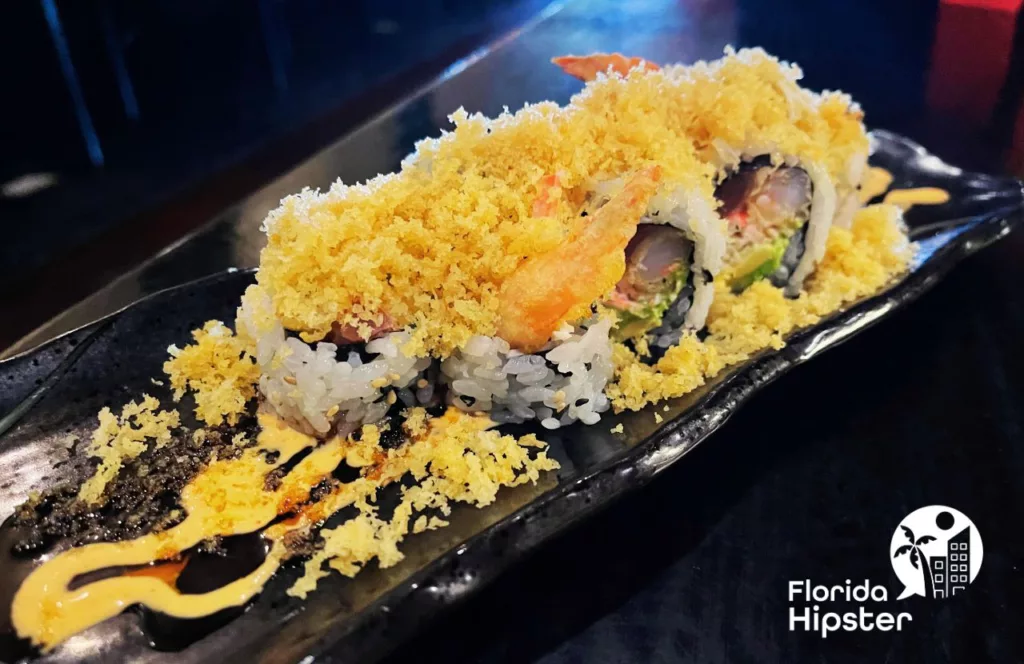 All of these places offer a unique menu that is carefully curated to take care of your hunger cravings.
You might have been looking for plain sushi, but these restaurants will serve sushi so good, even Gordon Ramsay would approve!
If you enjoyed this article, then you'll love these:
Until next time, Happy Florida Travels!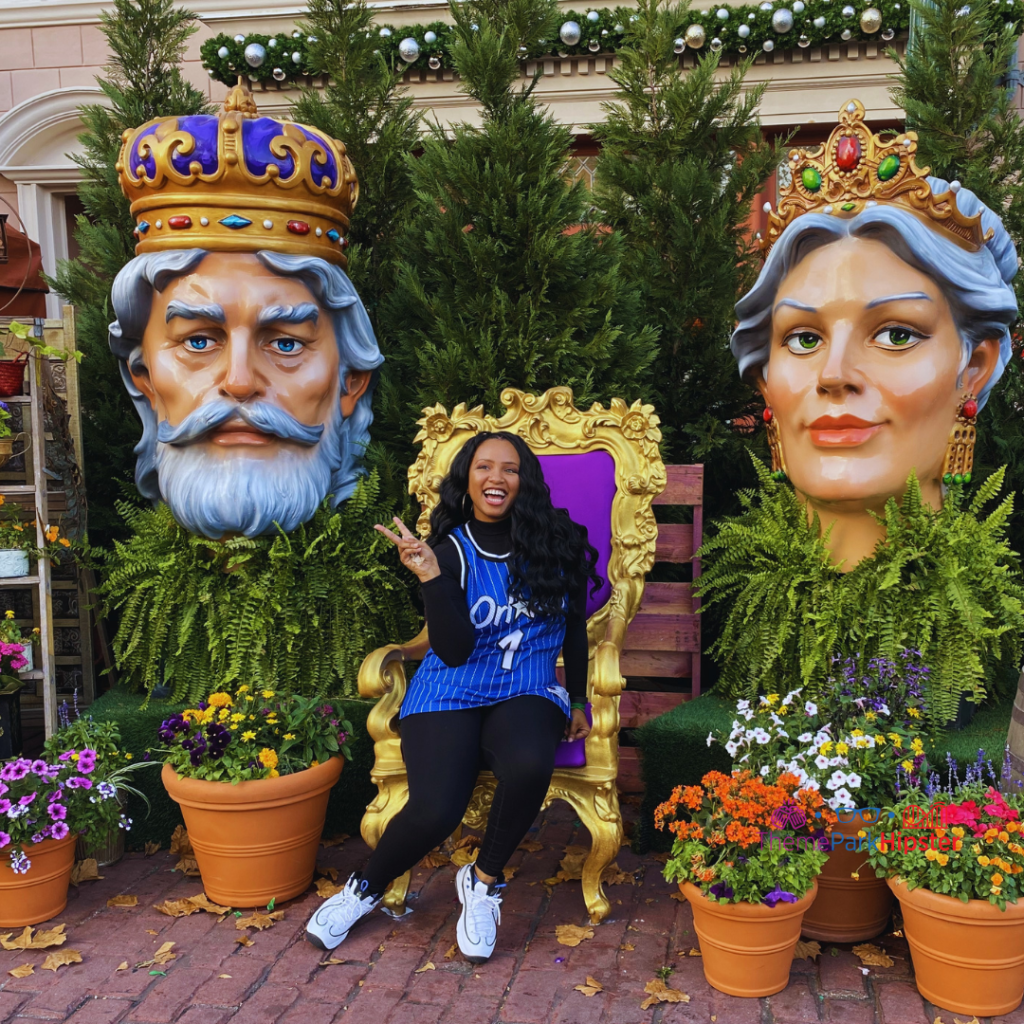 My name is NikkyJ. I'm a wife, a mother, a pharmacist turned theme park blogger, and a writer who loves exploring all the hidden gems of Florida!
I was born and raised in Leesburg, Florida which attributes to my passion about for this amazing state.
I want to show you how you can create your own memories while discovering the Sunshine State!
Connect with me on Instagram!
Get More Gainesville travel planning tips right here!
(Original Article Date: September 13, 2021/Updated on August 5, 2023)