Think it's going to cost you an arm and a leg to have a good time in Gainesville? Think again! There are such a fantastic range of free things to do in Gainesville.
Whether you're looking for a good date option, something for the kids, an escape to mother nature, or to be inspired by science and culture.
So put away your credit card and get thrifty with our top 15 free things to do in Gainesville.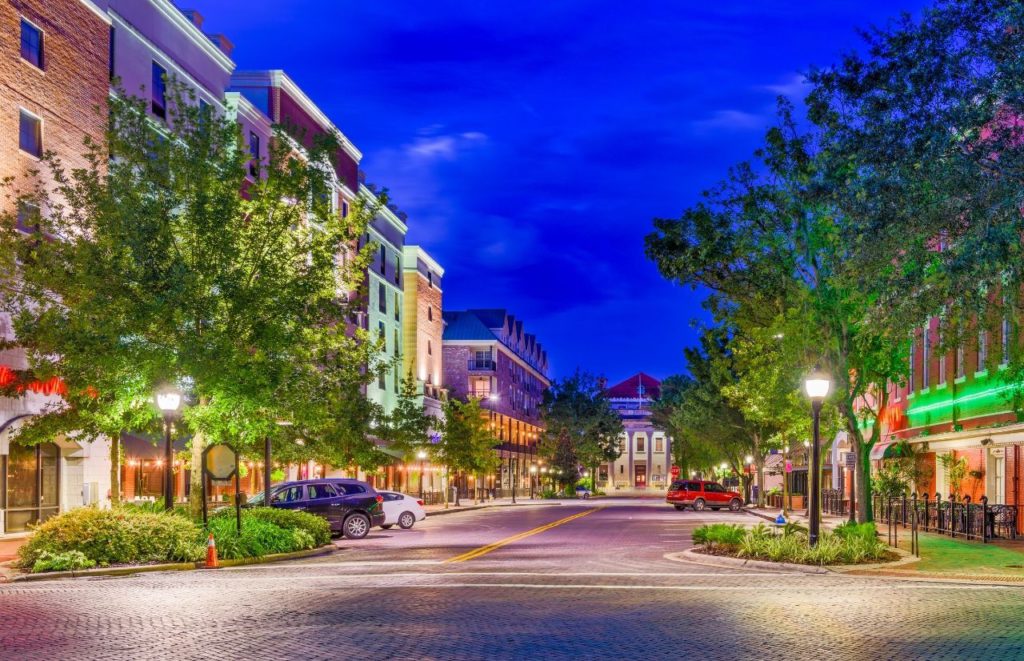 THIS POST MAY CONTAIN AFFILIATE LINKS. PLEASE READ MY DISCLOSURE FOR MORE INFO.  Which means if you click on certain links, I may receive a small commission at no additional charge to you.
1. The 352 Walls Gainesville Urban Initiative
Gainesville's 352 Walls project turns the city into an open-air art gallery. Each year, a new cohort of artists are commissioned to transform a bland wall into a massive mural, and the results are quite spectacular.
From abstract designs to photo-realistic recreations of life, this initiative offers a fun afternoon of treasure hunting for the next masterpiece.
Free walking tours are available by appointment – email Raquel Vallejo: vallejoR1@cityofgainesville.org – or dial 352-327-9004 (followed by stop, then #) from your cell phone for a free guided tour via your phone.
2. Samuel P. Harn Museum of Art
Open most days from 10 a.m – 5 p.m., this fantastic art gallery is run by the University of Florida and offers free admission to its general collection, which, by the way, is huge.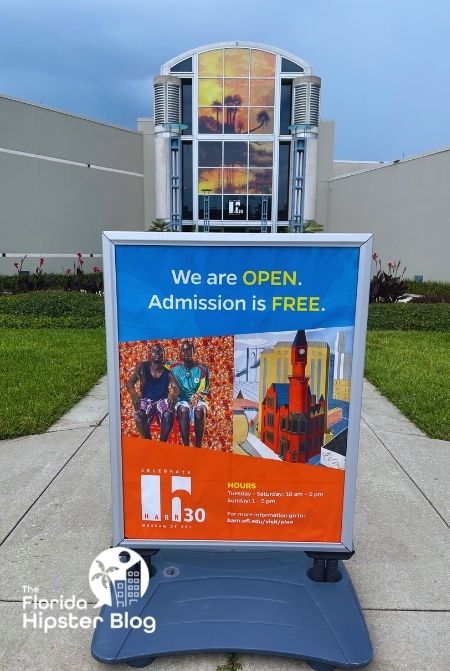 Covering a vast 112,800 square feet, the museum features exhibition space, five gorgeous gardens, an auditorium for special events, and (of course) the obligatory museum café and shop.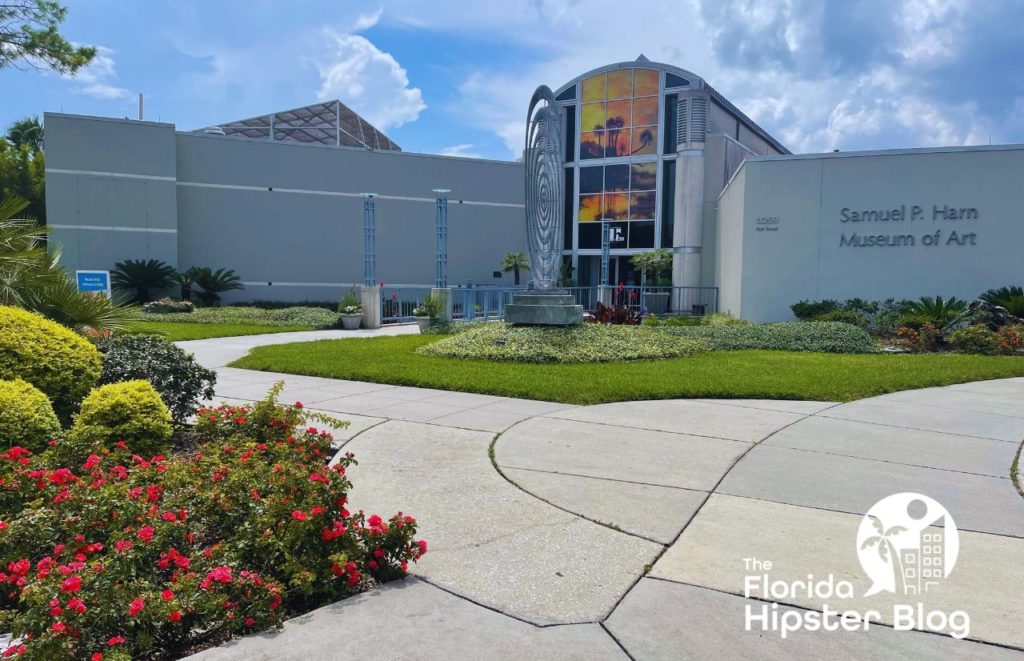 The collects span a wide geography, starring works from Africa and Asia in addition to contemporary and ancient American and oceanic art.
Best of all, The Harn Museum of Art is a totally free thing to do in Gainesville.
3. Stroll Downtown Gainesville and Enjoy the Artwork and Local Culture
Sometimes it's not about going to one specific place, and it's more about soaking up the very essence of the destination. Downtown Gainesville is just the place for this.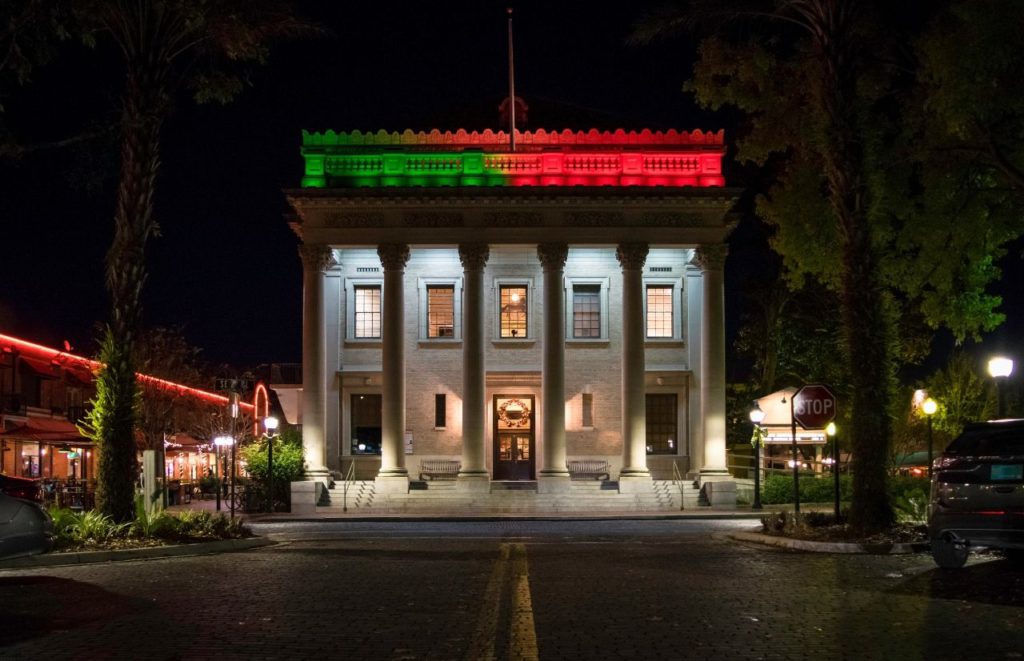 As the pumping heart of the city, Downtown Gainesville has it all, from bars and restaurants to theaters, parks and shops.
Meander down the tree-lined avenues and absorb the sound of live music as it fills the streets, spilling out from the Bo Diddley Plaza. There's a fun farmer's market on Wednesdays.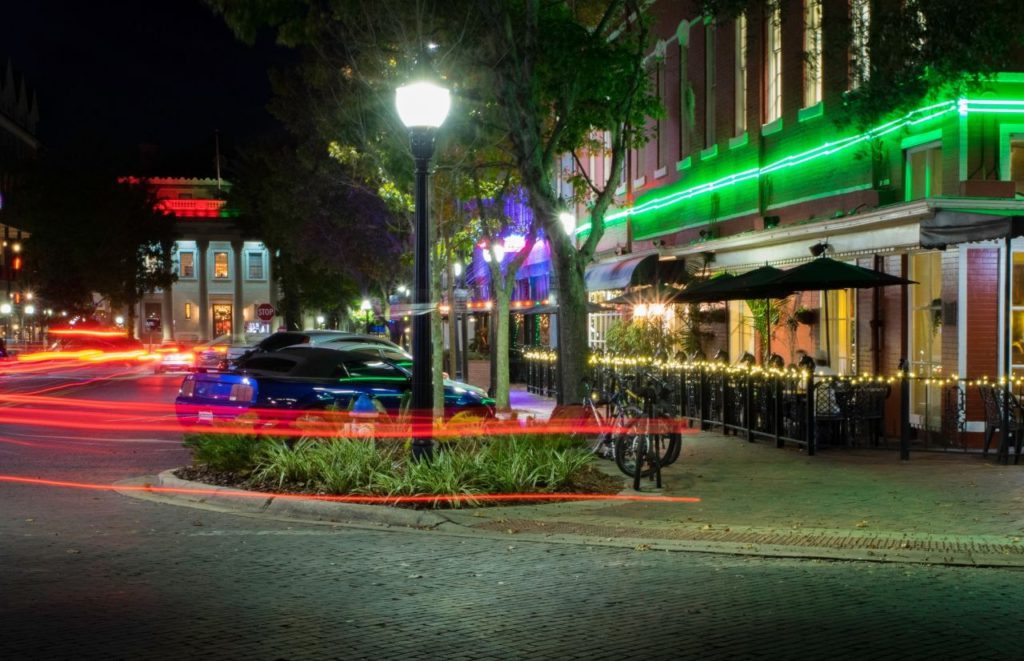 And after a day of mooching around the shops, and lazing in the pretty parks, perhaps treat yourself to a ticket for tonight's mainstage show at the Hippodrome theatre.
4. Explore Lake Alice (near the campus of the University of Florida)
Basking in the toasty Florida sun, you'll find the local Alligators taking it easy on the banks of Lake Alice, a small lake in a dedicated wildlife zone on the University of Florida campus.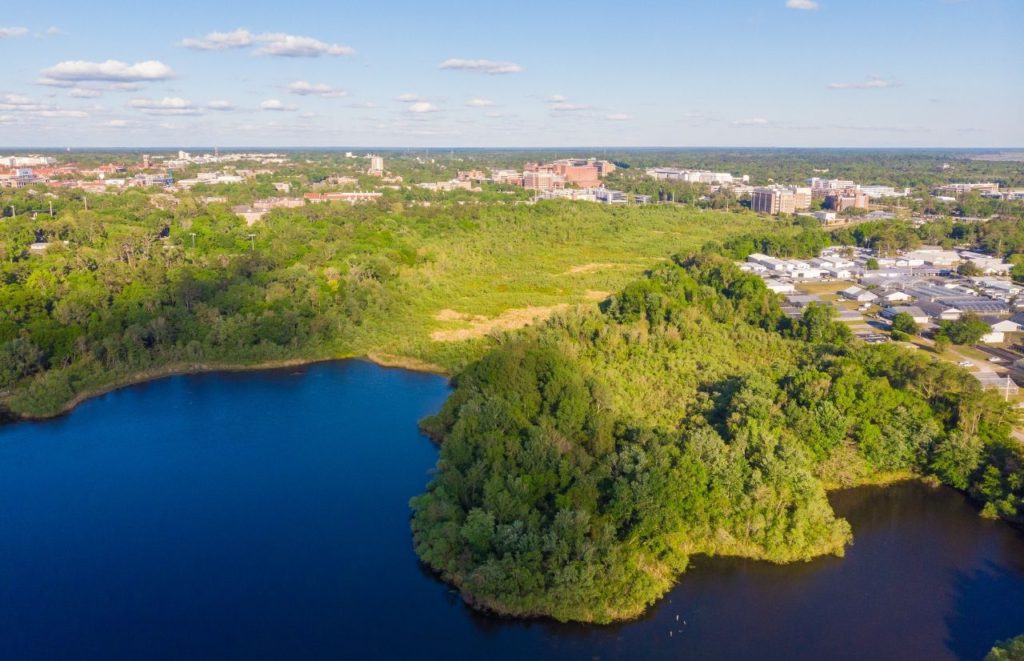 On the southwest bank of the lake, there's a really peaceful space – the Baughman Center – designed for private meditation as well as special events.
The bat house across the road from the lake is home to around 300,000 bats. Pop in and let yourself be mesmerized by these largely misunderstood creatures of the night. The observation area is typically open to the public in the spring and summer, in the period immediately after sunset.
Explore Gainesville, Florida with these best tours. Get Started Today!
5. Alfred Ring Park
When you want a break from the buzz of city life, escape to an alternate reality at the Alfred A. Ring Park.
Not far from Downtown Gainesville, the Alfred Ring Park offers over a mile of trails through dense forest, following the course of Hogtown Creek.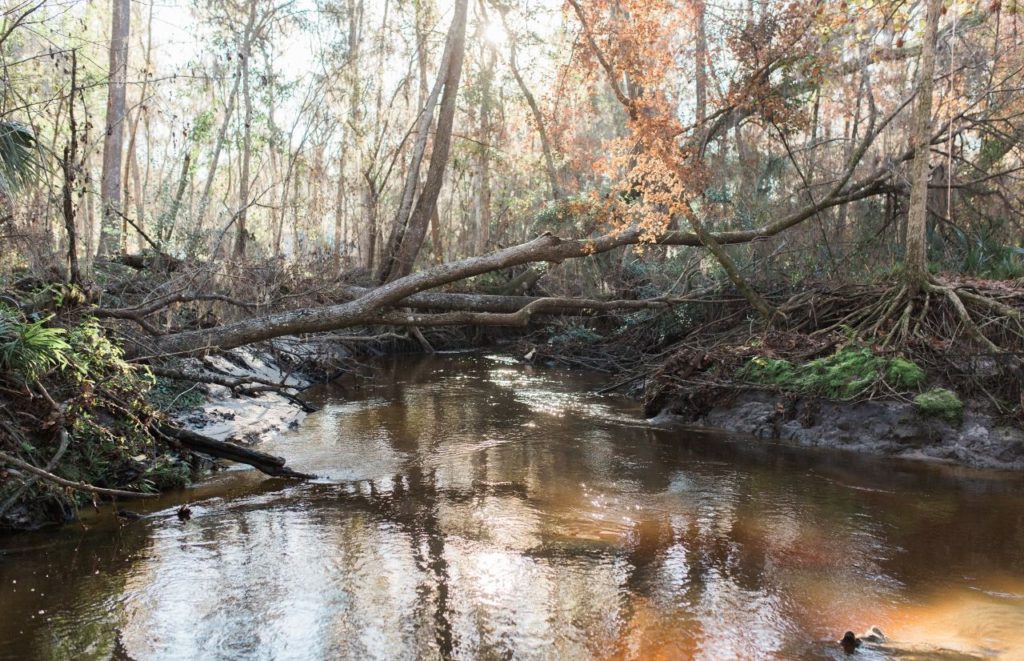 Sheltered from the beating sun, and calmed by the steady skipping of water over rocks in the creek, this is a soothing way to pass an afternoon in Gainesville without spending a dime.
Beyond the obvious attraction of nature, there's a good playground for kids, plus a picnic area under the pavilion.
6. Solar Walk
If a trip to space with Elon Musk or Jeff Bezos is slightly outside your budget for now, why not enjoy the Gainesville Solar Walk instead.
The walk, situated on NW 8th Avenue, is a 4 billion to 1 scale model of our solar system, spanning 0.9 miles.
Launched in 2002, each planet is represented by a monument designed by Elizabeth Indianos, paired with informational plaques designed by Tim Malles.
In 2008, Indianos returned to add two Helley Comet sculptures to the popular public art installation.
For a no obligation, FREE Disney Vacation Quote you can fill out the form with The Park Prodigy by Clicking HERE!
7. Florida Museum of Natural History
The University of Florida is leading the way with great free things to do in Gainesville. The university's museums are top dollar, and generally don't cost a cent… unless you got wooed by the gift shop, of course.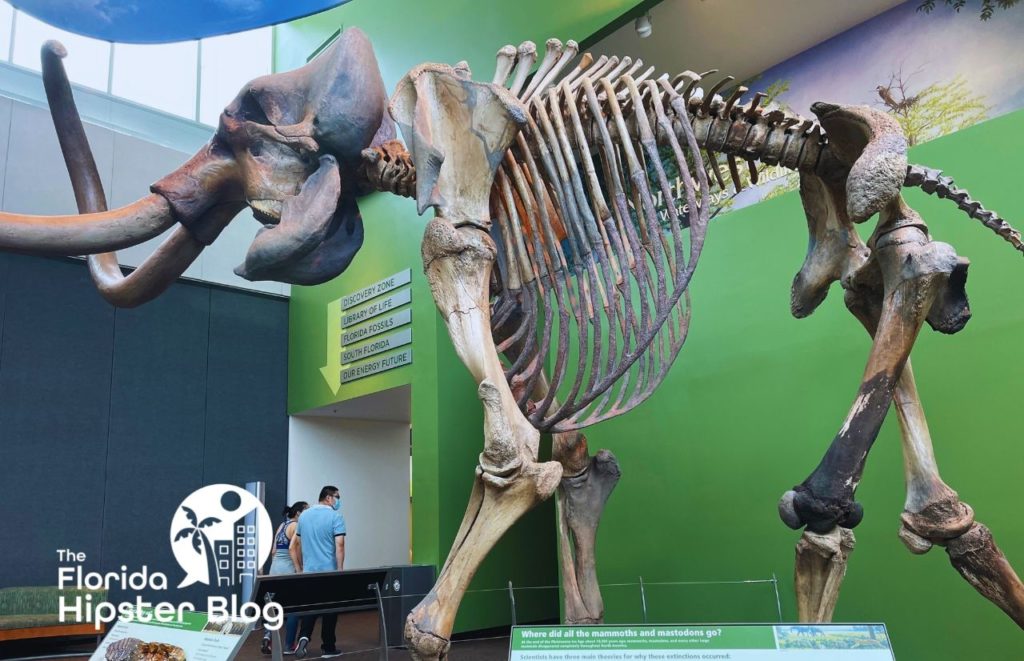 The Florida Museum of Natural History features a gorgeous butterfly rainforest (with an entrance fee), that will have children and adults equally inspired. There's also a really interesting (free) permanent exhibition about the history of South Florida's native population.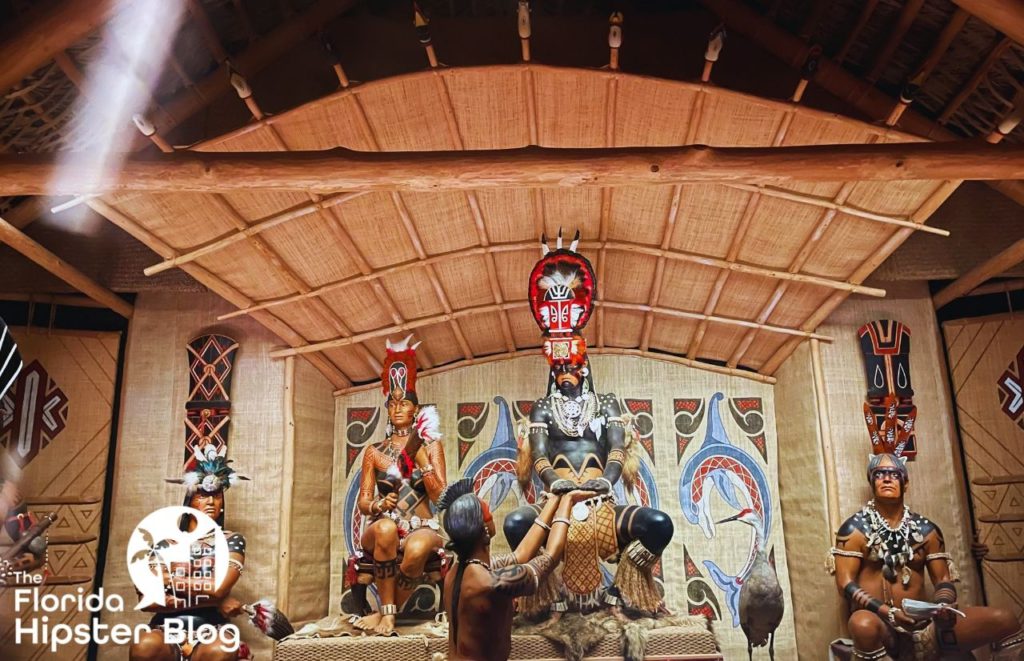 The museum is open from 10 a.m. – 5 p.m. Monday to Saturday and 1 p.m. to 5 p.m. on Sunday.
8. Mill Creek Farm
Ok, this one's not quite free… admission is two carrots for the beautiful horses who live at this very special sanctuary.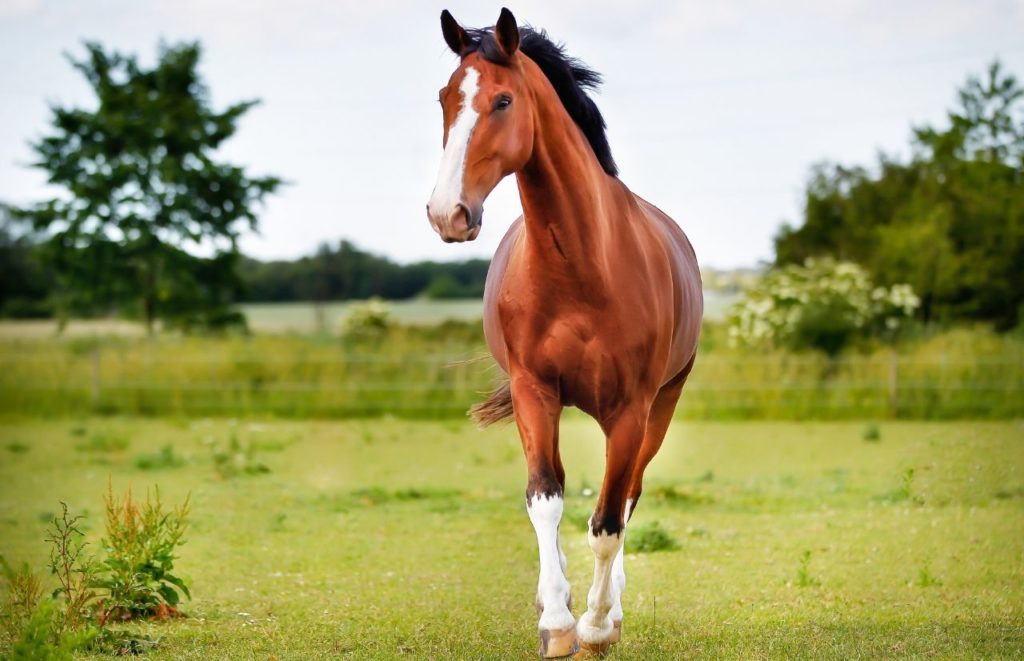 The self-styled "retirement home for horses" offers a safe and comfortable environment for elderly horses who haven't been treated so well by their former owners.
You can visit the horses at Mill Creek Farm and show them your love any Saturday from 11 a.m. to 3 p.m.
9. Cofrin Nature Park
Sticking with the horse theme, once upon a time Mrs. Gladys Cofrin kept a horse farm and homestead on the site of the present day Cofrin Nature Park.
The pet-friendly half-mile nature trek can by found at 4810 NW Eighth Avenue, and is open to the public for free from 8 a.m. – 6 p.m. (November to April) and 8 a.m. – 8 p.m. (May to October).
Bring a picnic, and take your time in this beautiful environment. There are toilets at the start of the trail, and some (though few) parking spaces) – it's easier to arrive on foot, or bike.
Florida Flexible Cancellation Vacation Rentals! Check it out here.
10. Loblolly Woods Nature Park
Another fabulous free thing to do in Gainesville is to lose yourself in the 159 acres of Loblolly Woods Nature Park.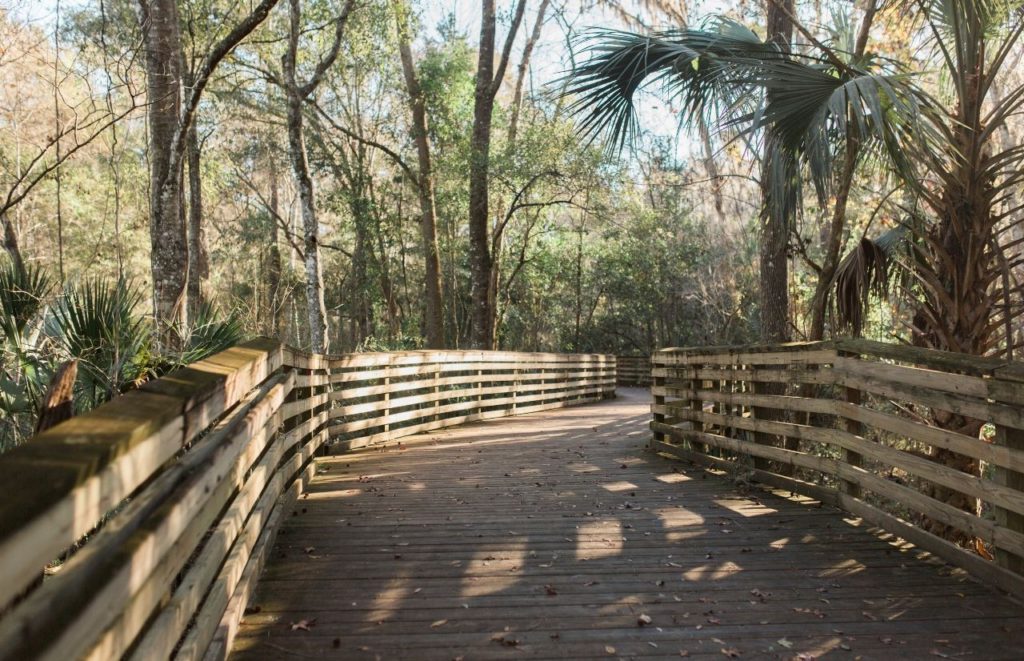 Feel like an old-school explorer as you venture along leafy trails, and duck in and out of the forest undergrowth where the Possum Creek and Hogtown Creek come together.
There's also a great bike route through the park if you enjoy a spot of off-road cycling. Restrooms are available at the 5th Avenue trailhead.
11. Depot Park
Your kids are going to love Depot Park! And there's plenty for adults here too.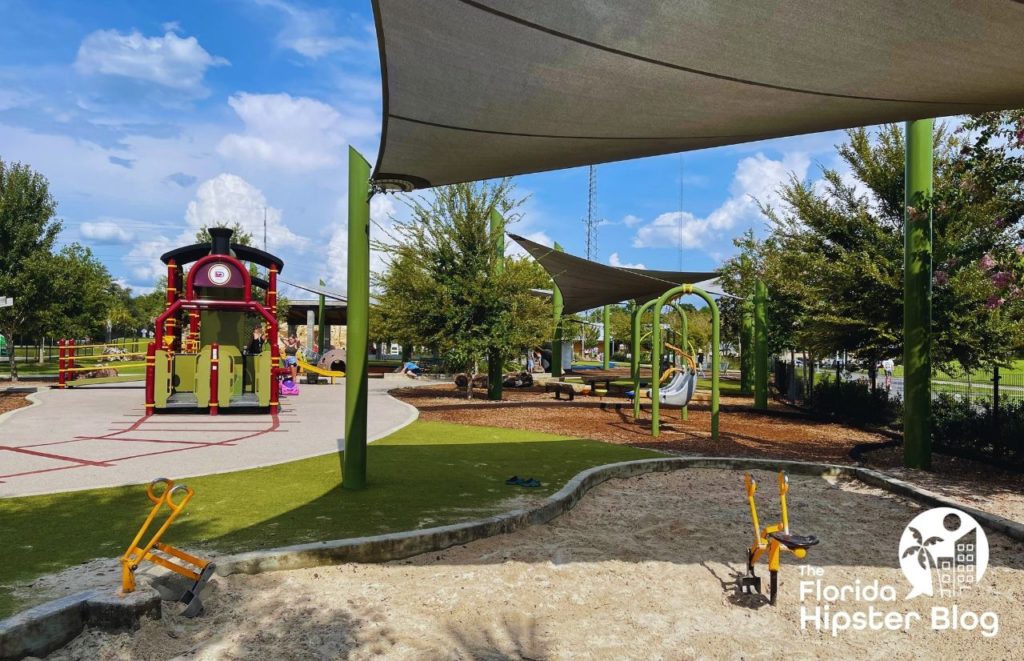 This urban park, which opened in 2016, runs its own activities program and events, as well as being a park where you can just turn up and relax.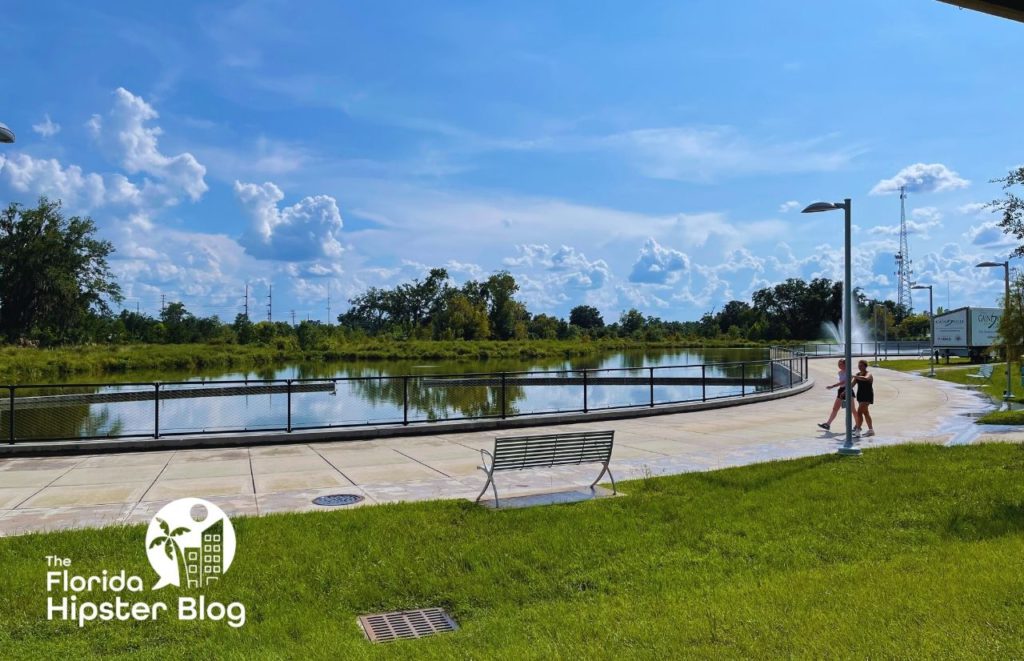 The playground is so much fun and is open dawn to dusk. If the weather's good, get the kids ready for splashing around in the Blue Grotto – a water park zone inspired by the underwater caverns of Central Florida.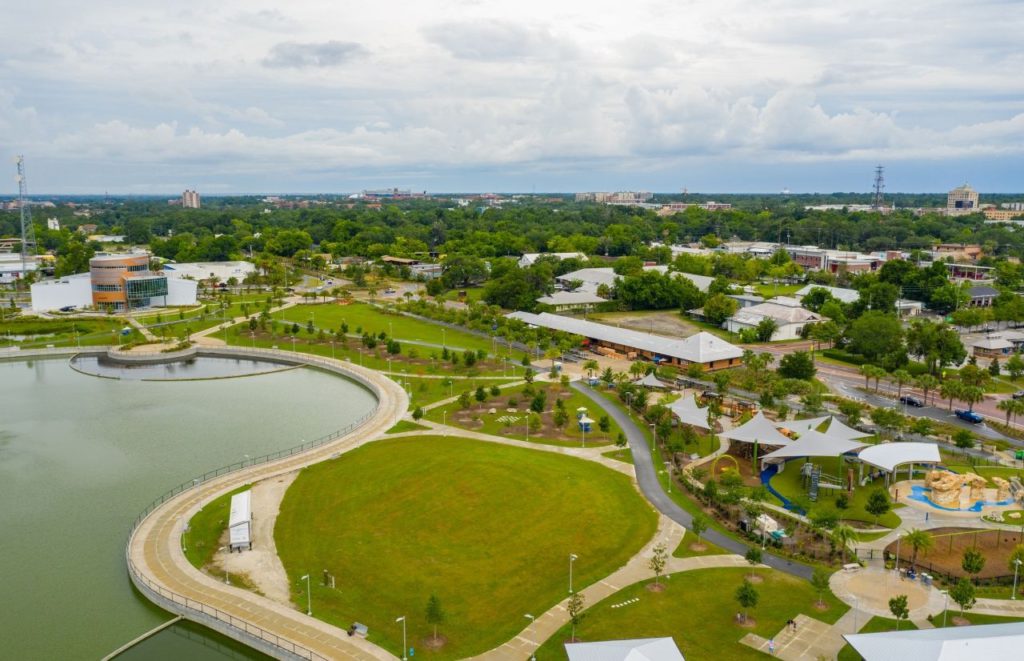 Nearby (at 811 South Main Street), visit the Cade Museum for Creativity and Invention – inspiration for the whole family. The Fab Lab is such an immersive, hands-on experience.
12. Celebration Pointe
Celebration Pointe has a bit of everything, all in one place. So, if you're in the mood for one of those bit-of-this-bit-of-that days, Celebration Pointe is the place to be.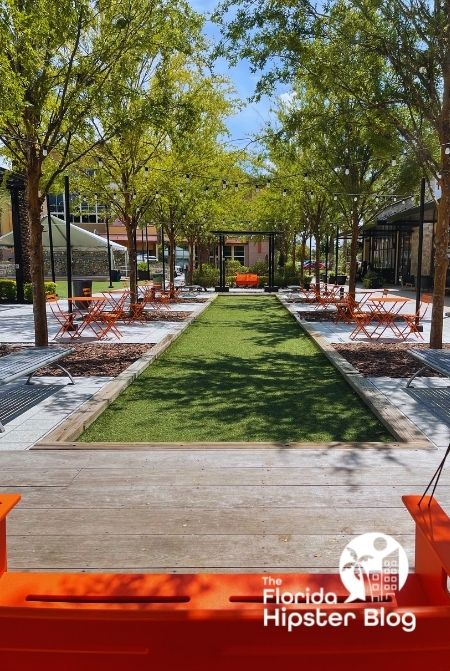 You'll find shops, restaurants, a movie theatre, and breezy outdoor space at this popular spot.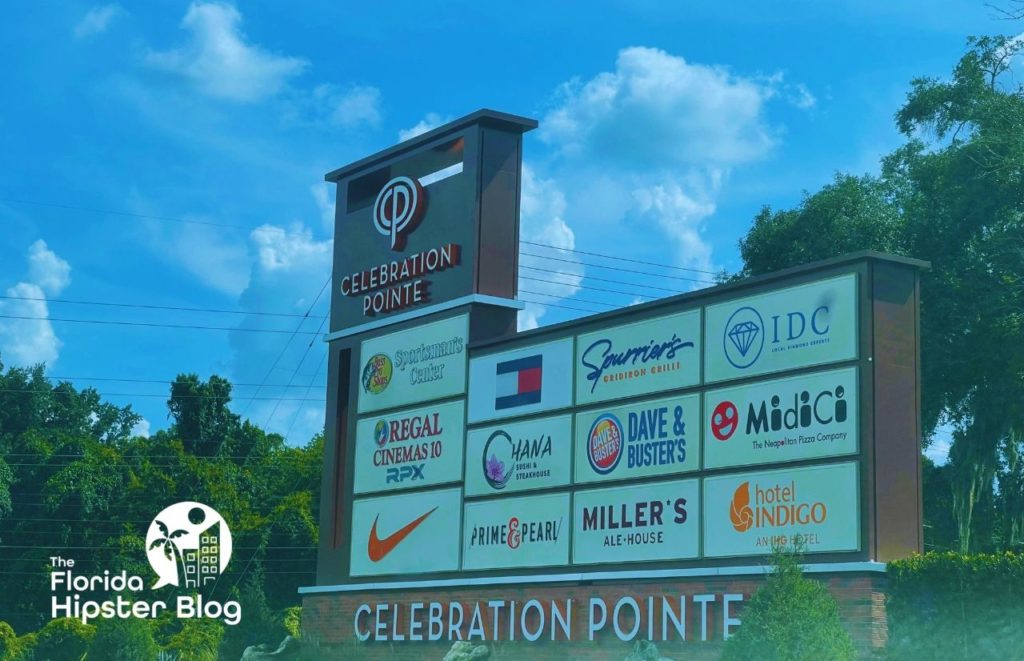 Check out their events calendar to see if any special concerts or events will be happening when you're in town.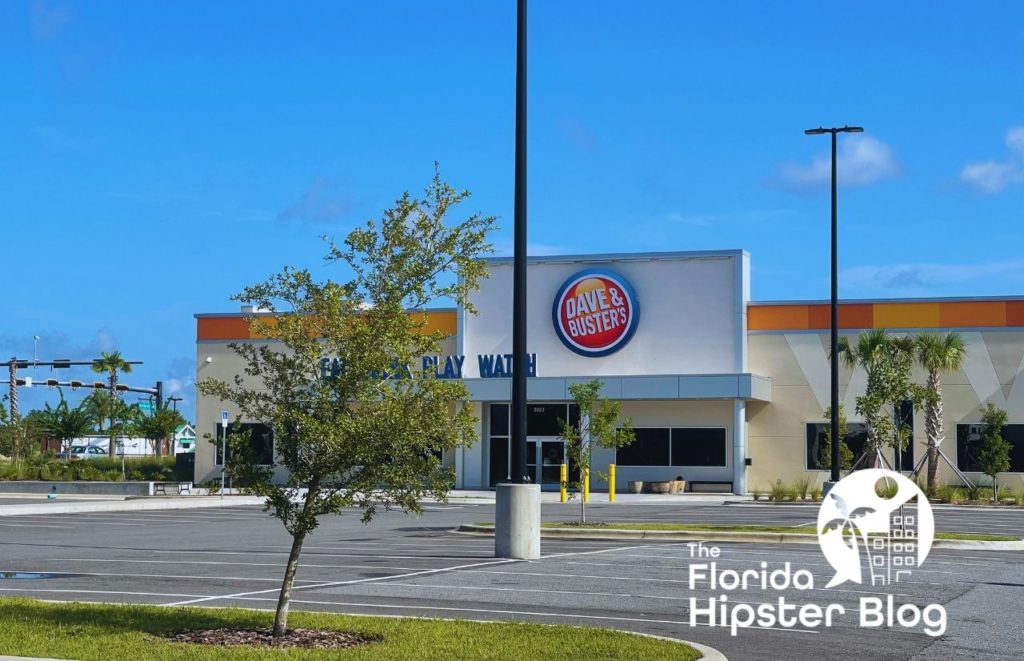 Join the fun at Dave & Busters sports bar, or attempt to escape the brand-new Escapology escape room whilst you're there.
13. Tom Petty Park
Two miles from the University of Florida campus, in the northeast of the city, is a park where Tom Petty spent much of his childhood.
It used to be called Northeast Park, but it was officially renamed Tom Petty Park in 2018, honoring the much-loved rock musician.
At the entrance there's now a bright red sign with Tom Petty and his guitar welcoming you to the park of his youth.
YouTube video of the dedication here.
Recommended: 15 Things to Do in Gainesville at Night: A List of Places to Go When You're Bored
14. Devil's Millhopper Sinkhole
This one's not entirely free, but less than the price of a cup of coffee – so it counts. Especially as the Devil's Millhopper Sinkhole is such an incredible place to visit.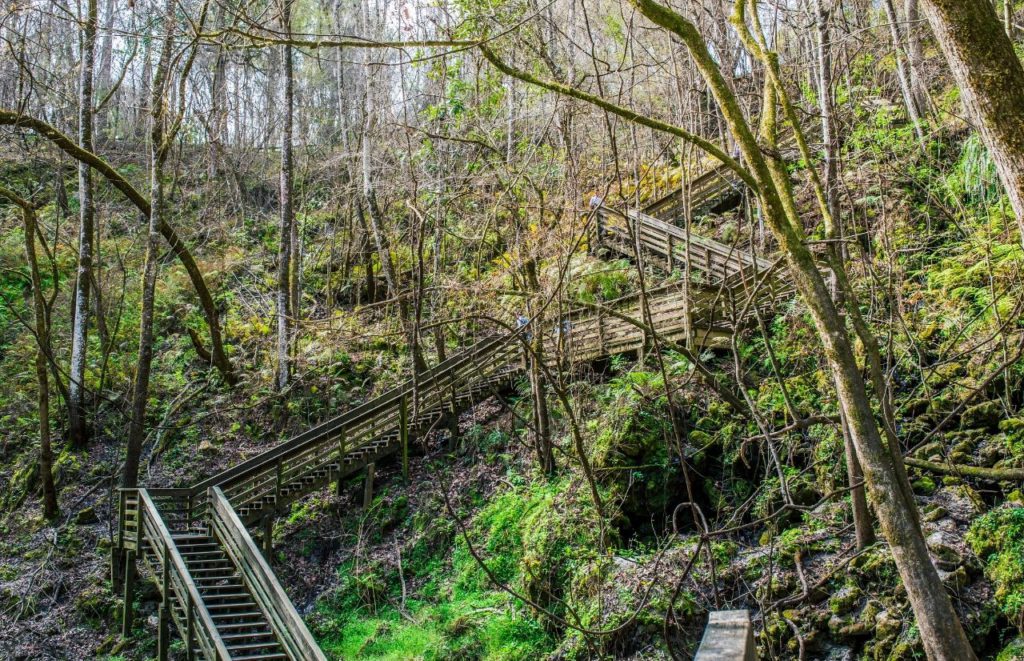 You'll be able to catch views of the sinkhole from the Devil's Millhopper Geological State Park nature trail. There's a there-and-back trail which leads you deep into this surprising rainforest, and they're working on reopening the Deer Run bridge to allow for a fully circular route too.

The Park is open 9 a.m. to 5 p.m. from Wednesday to Sunday. They're closed on Monday and Tuesday, so scroll up and pick another one of the great free things to do in Gainesville for those days.
15. Take a Stroll Around the Historic University of Florida Campus
The University of Florida is massive and the campus offers loads of space to explore. Of course, there are specific sites and museums dotted around the city too (check the Florida Museum of Natural History), but sometimes it's nice just to wander around and pretend to be living the life of an undergrad again!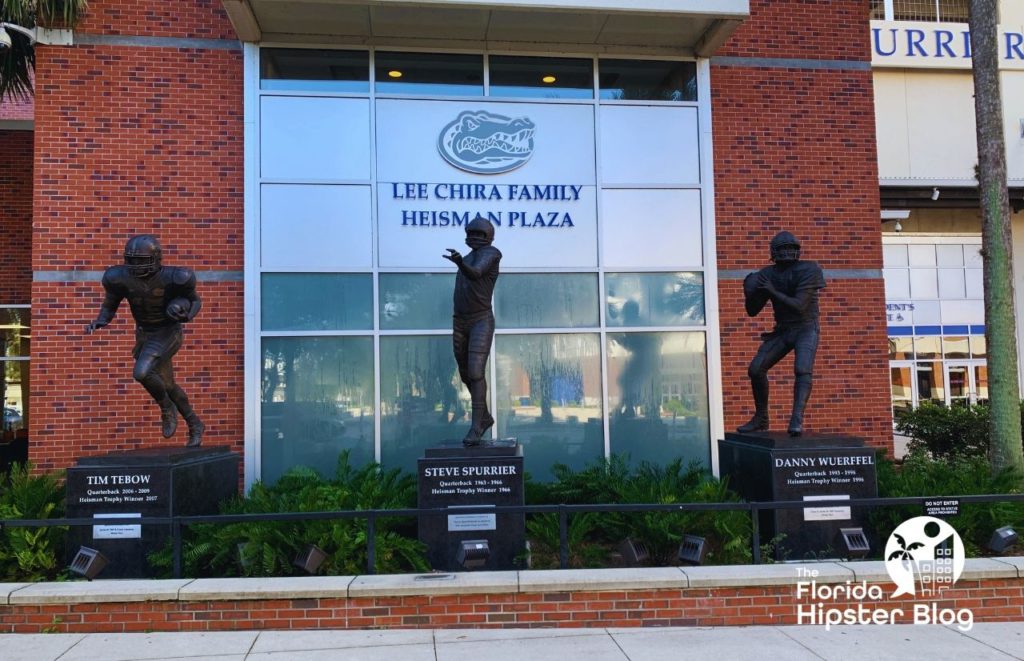 You can actually jump on a campus tour with a legit University of Florida student to get the down-low on what life's like as a Gator.
Campus tours last about ninety minutes if you want hang out with the student guides. Otherwise, download the UF GatorWay app for your smartphone and you can take the self-guided tour at your own pace.
Wrapping Up….
Gainesville, Florida is leading the way for free things to do, which is why the city is so popular with locals and tourists alike.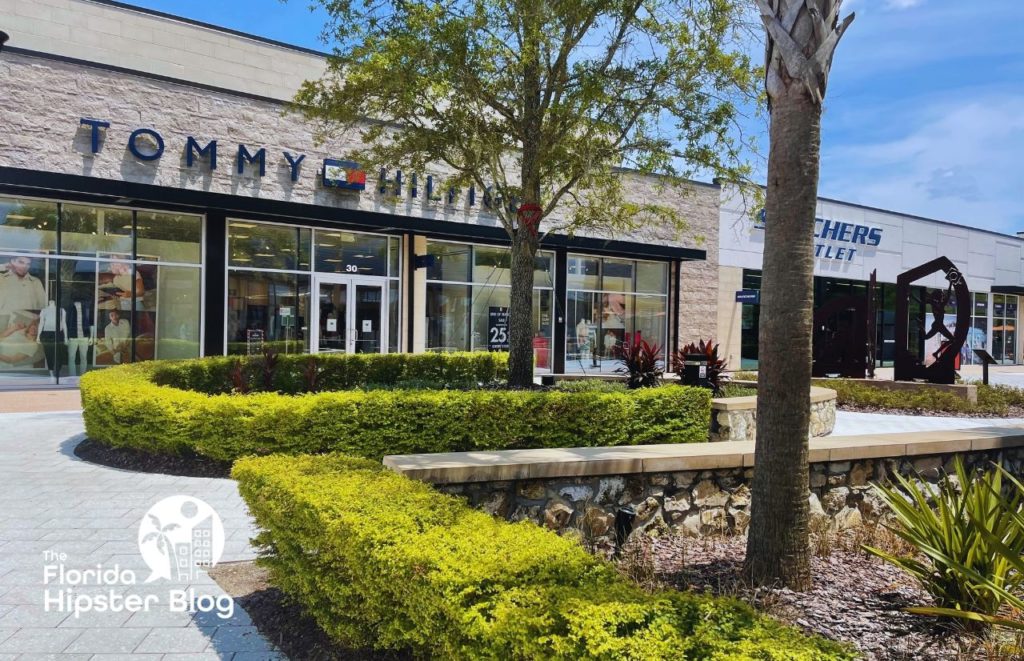 It doesn't need to cost a fortune to have a good time in Gainesville, and with a list of freebies as strong as this the challenge becomes what to choose first.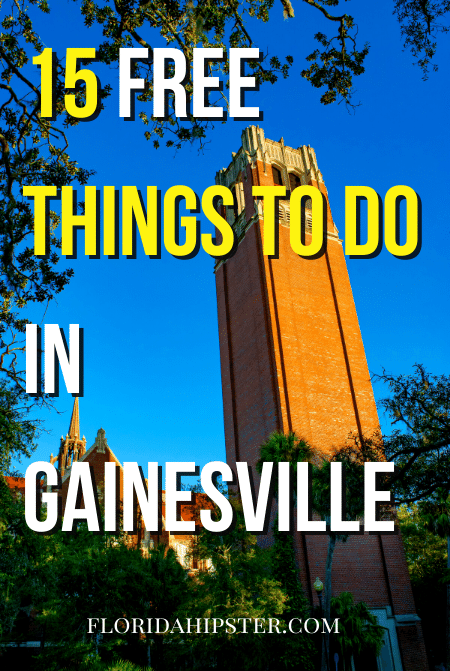 Now it's your turn. What's your favorite free thing to do in Gainesville, Florida? Let us know in the comments section below!
If you enjoyed this article, then you'll love these:
Happy Florida Travels!