Are you ready to take advantage of this beautiful Florida weather and enjoy outdoor seating in Gainesville while diving into your meal?
It's that time of year again friends, the cooler weather that brings with it the beautiful colors of Fall that makes it the perfect time to grab family or friends for a night out with good food and drinks.
What better way to celebrate the changing seasons and the cooler weather than by finding outdoor seating at a local eatery to enjoy good conversations with the people closest to you.
I'm making your search easy today with this list of 7 best restaurants with outdoor seating in Gainesville Florida.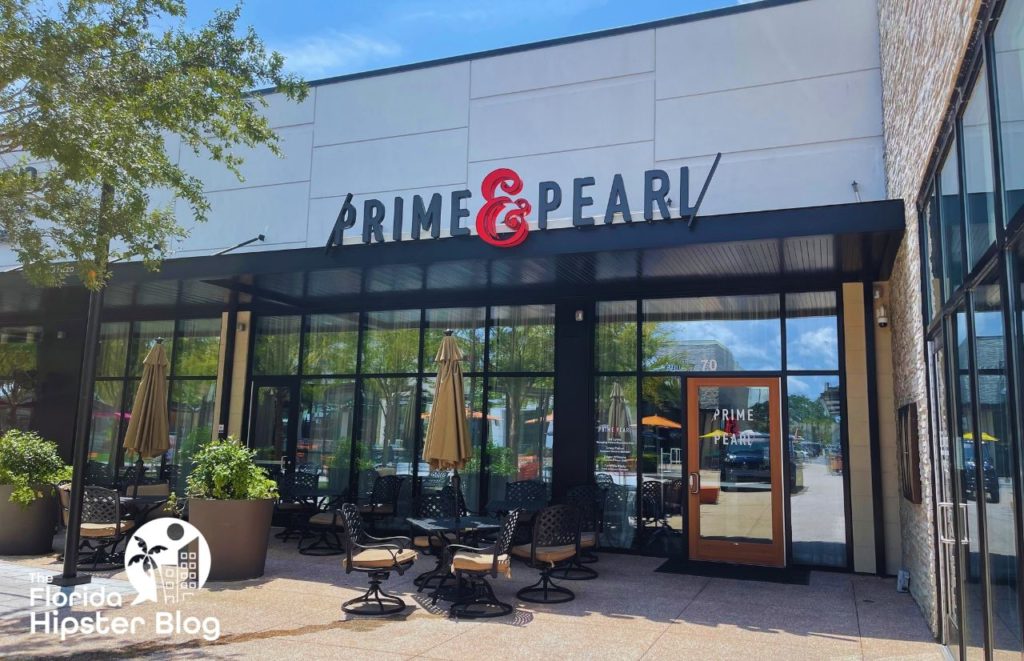 THIS POST MAY CONTAIN AFFILIATE LINKS. PLEASE READ MY DISCLOSURE FOR MORE INFO.  Which means if you click on certain links, I may receive a small commission at no additional charge to you.
1. Spurriers Gridiron Grille
This one's definitely a winner, and I'm not just saying that because of all the game memorabilia belonging to Steve Spurrier including rings, trophies, and gear, along with his Heisman trophy too.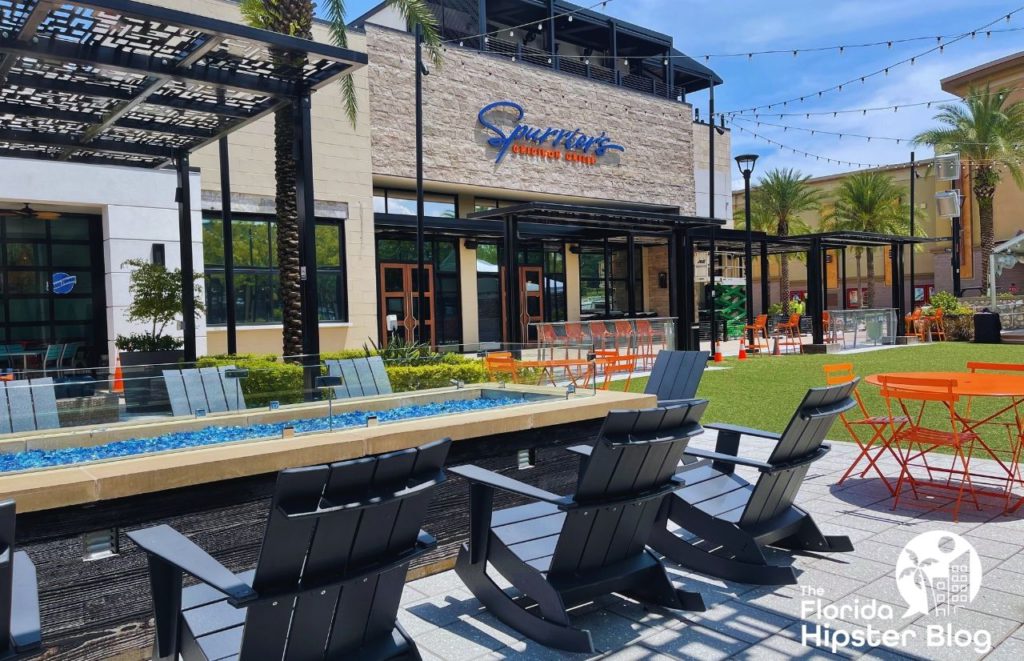 Not just for football fanatics or Spurrier fans, this restaurant is an exciting 600 square foot location with both indoor seating and outdoor, including a rooftop bar.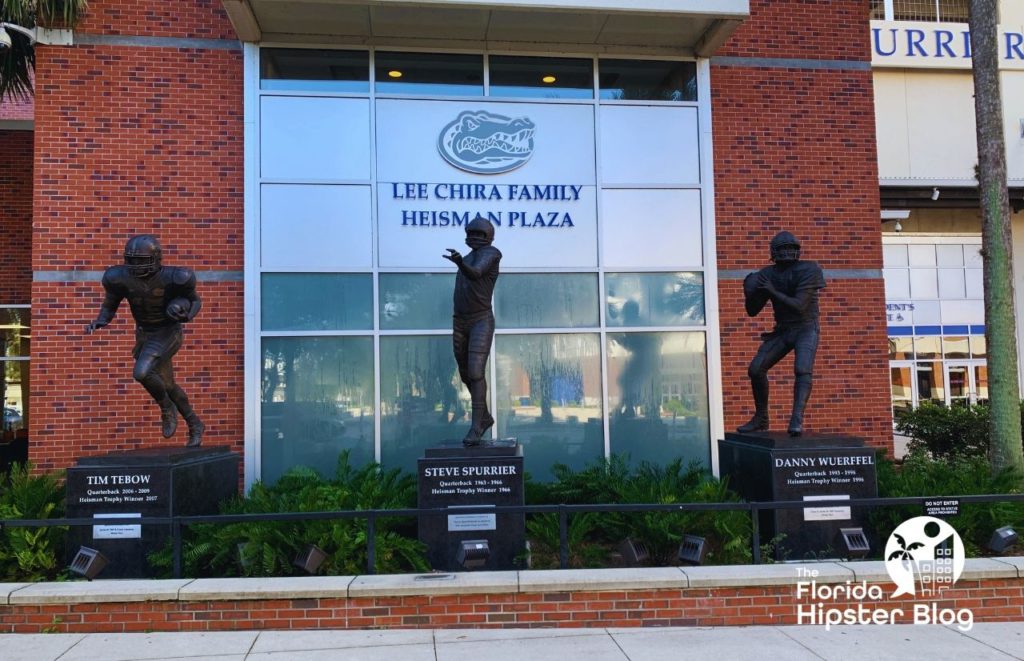 Their cuisine features American favorites like seafood pasta, Spurriers bacon cheeseburger, and boneless ribeye, along with more unique dishes like macadamia encrusted mahi and short rib and wild mushroom risotto, along with a killer dessert, drink, and brunch menu.
2. Bolay
The Bolay Kitchen puts you in charge of the dishes that are made with Create Your Own "Bol" or the Chef's "Bols," all made with high-quality and fresh ingredients. Try the chef-inspired bowls like Havana Pulled Pork, Thai Shrimp and Noodles and a vegan favorite, the Vegan Miso Tofu.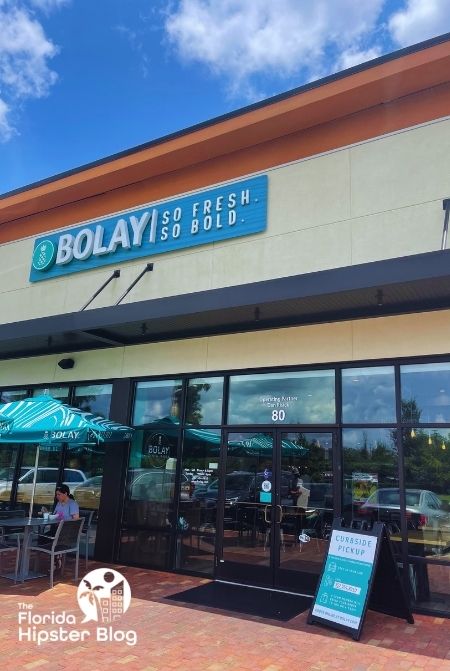 For people with particular tastes, you can create your own bowl from their long list of fresh ingredients.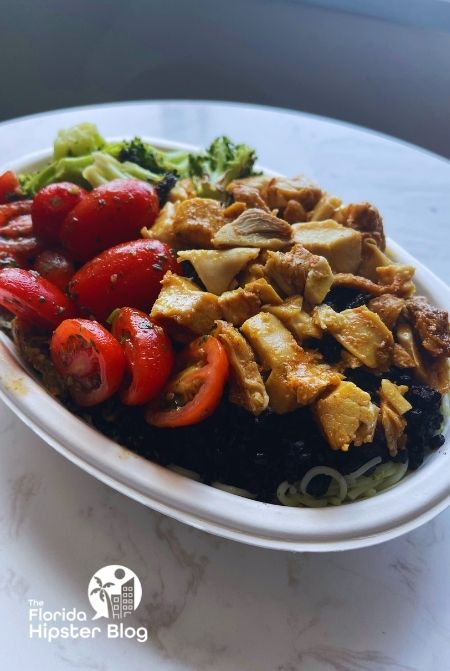 You can even purchase a family pack that serves 4-5. Enjoy these tasty bowls outside where seating is plentiful at this fast-casual restaurant.
3. Satch Squared
Who doesn't love a good slice of pizza? Satch Squared has outdoor seating right along the side of the restaurant while you wait for your fresh pizza to be made.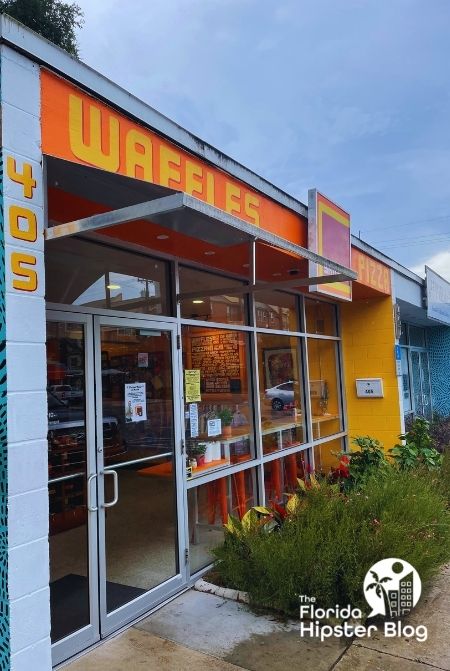 The menu is perfect for people who want to build their own meal. Choose the type of pizza you'd like have whether regular and gluten free, then add your favorite toppings.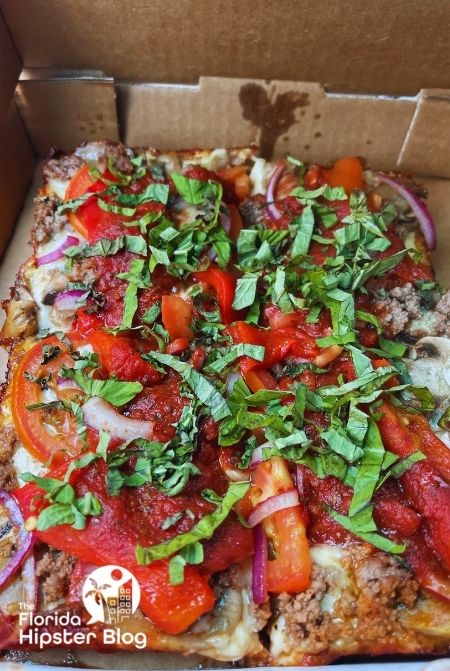 They even have vegan cheese as an option for dietary restrictions. This establishment also offers waffles and a breakfast pizza for those early risers.
Explore Gainesville, Florida with these best tours. Get Started Today!
4. Wahoo Seafood Grille
They know seafood, and they proudly display that on their home page. With a wide variety of seafood dishes and specials every day of the week, this restaurant is one to add to your list.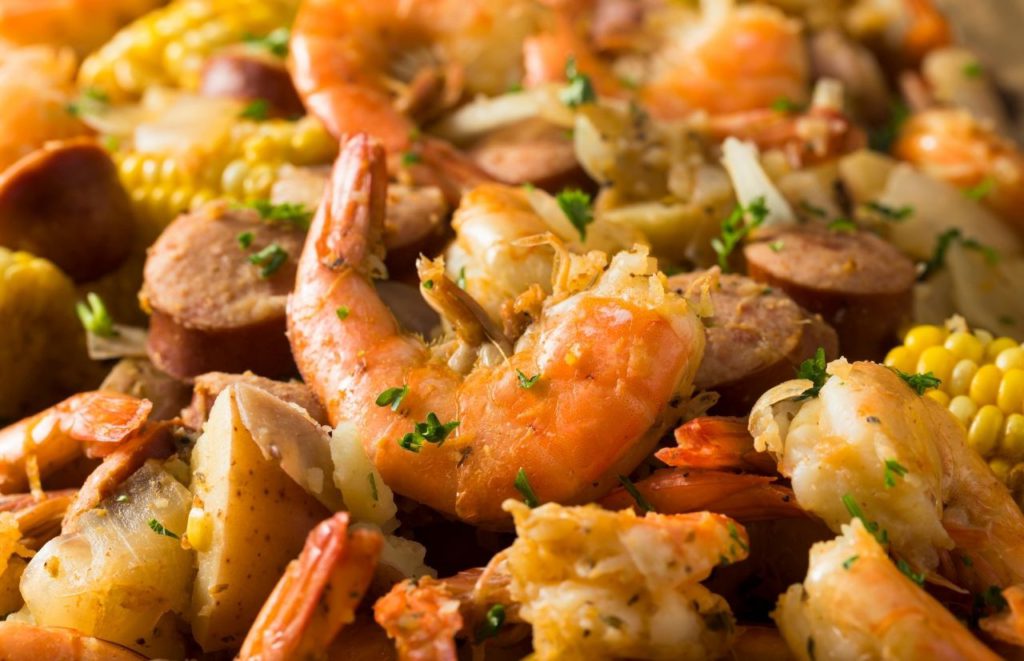 From colorful seafood favorites like Drunk and Spicy Mussels, Boom Boom Shrimp Tacos, and Wahoo Thermador.
Their dinner menu even includes a Boathouse option which features shrimp, scallops, oysters, calamari, and fish. Grab a seat outside on the patio and enjoy their themed drinks like key lime martini, new fashioned and watermelon mist.
5. The Keys Grill & Piano Bar
Combining rich local Florida flavors with an eclectic ambiance of live music and selection wines and beers, this grill and bar is certainly a place to have a good time.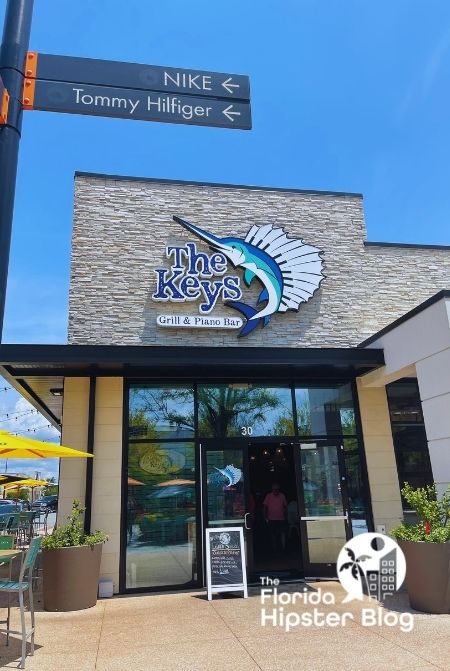 Coastal favorites include dishes like Mallorcan Shrimp and Grits, Mango Pineapple Salmon, and Boca Grande bowl which is a delicious taco salad with rice, beans, lettuce, tortilla chips, and fresh Pico de Gallo.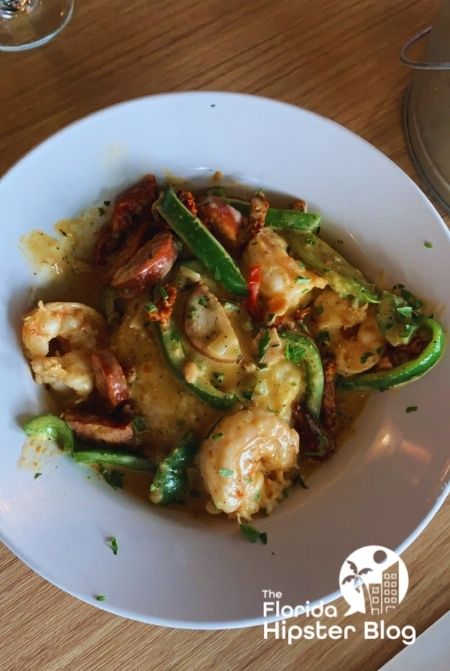 On Thursday, Friday, and Saturday nights, enjoy some live music on the patio and if you can't make it during the weekend, join them during the week where they have trivia, jazz, and rock piano shows every night.
6. Las Margaritas
Bienvenido! This local favorite offers customers authentic Mexican cuisine, a fun atmosphere, and the best margaritas in town. Their 4-page menu (front and back) caters to every palate and every family member or friend.
They also offer an extensive drink menu as well as a children's menu curated for the little ones. Dine inside or out on the patio on a cool night with a margarita in one hand and one of their special entrees like Chimichanga, Flautas Mexicanas or Vegetarian Fajitas, in the other.
Recommended: 15 Best Bars in Gainesville You Must Visit TODAY!
7. Chopstix Café
This family-owned pan Asian restaurant has something for everyone. Their menu is filled with Asian treats like delicious noodle soups, pan Asian specials like Penang, House Hung Pao, and Tempura.
They also have a wide variety of soups, salads, and fresh appetizers to start your meal with. The patio dining affords you a beautiful lakefront view and it's one you can't miss out on.
Many guests gush over this winning location because of its atmosphere, views, and authentic Asian cuisine.
Recommended: 5 Best Museums in Gainesville YOU DON'T WANT TO MISS!
Wrapping Up…
As you can see, there so many fun little options of outdoor seating in Gainesville that not only comes with a great view, but delicious food as well.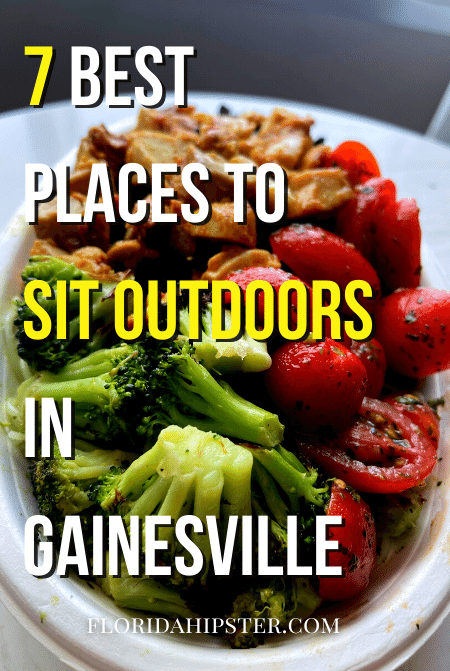 Now it's your turn, what's your favorite outdoor dining spot in Gainesville? Let us know in the comments section below.
Happy Florida Travels!
If you enjoyed this article, then you'll love these: