Wondering what's the best day spa in Tampa to find your bliss?
Steam rooms, mud masks, massages, and unique wellness treatments. We all need a little relaxation and refresher, indulging in a bit of self-care.
The Florida Hipster Blog has rounded up the 13 best day spas in Tampa Florida that you simply can't miss.
So set your phone to Do Not Disturb, put your feet up, and let's get pampered shall we?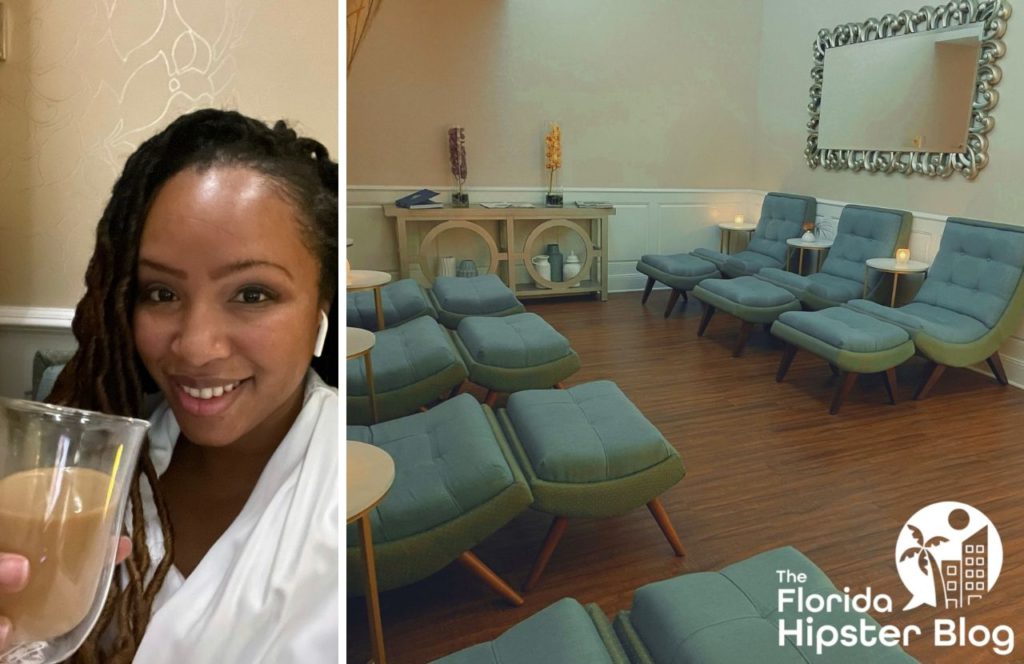 THIS POST MAY CONTAIN AFFILIATE LINKS. PLEASE READ MY DISCLOSURE FOR MORE INFO.  Which means if you click on certain links, I may receive a small commission at no additional charge to you.
1. The Woodhouse Day Spa
The Woodhouse Day Spa is one of the area's premier spas part of a large chain across the US. It's much more than a spa but an oasis ready to transform your mood into anything you desire.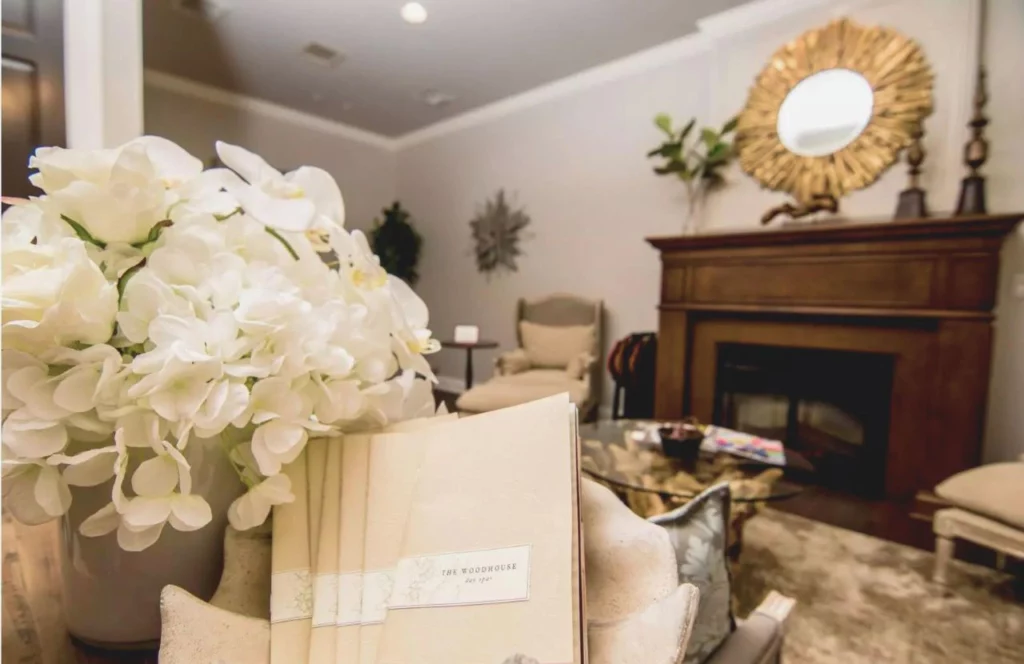 There is a service for everyone. From mothers to be, couples connecting, or those in need of sports relief.
Indulge in a nourishing sea wrap of sea minerals or a bit of black sand rejuvenation. If you don't see one your body needs, why not let them customize one just for you.
Why We Love this Spa in Tampa
The signature luxurious robes let your body know something good is coming. From the top to the bottom The Woodhouse Day Spa prepares you for relaxation mode.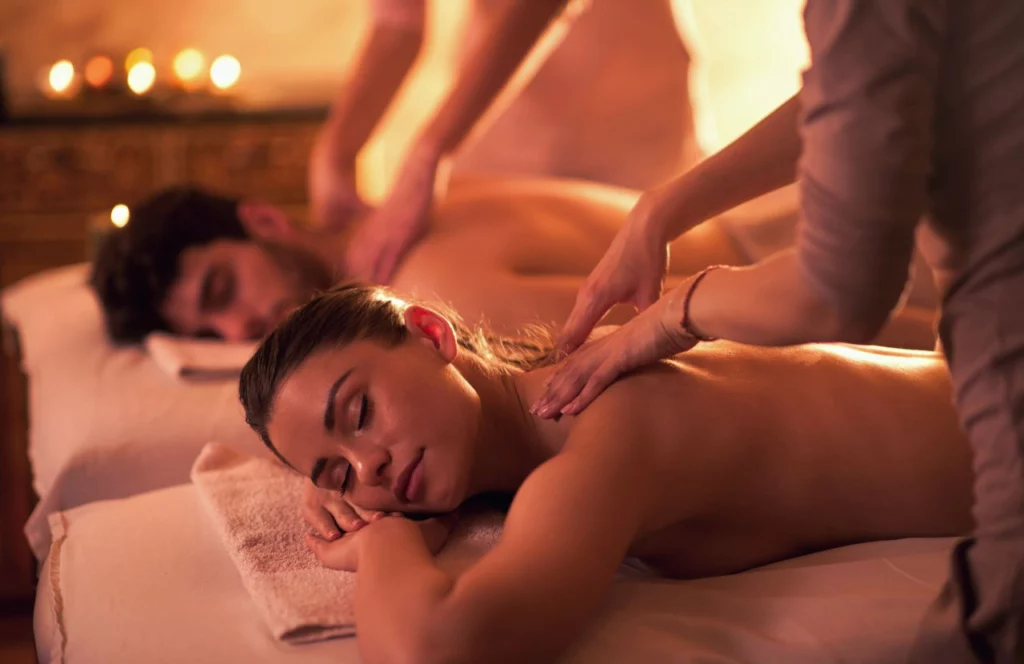 The reflexology sandals are the perfect touch. You will live for the aromatherapy scents of the Quiet Room. And to think this isn't even your treatment yet!
Address:75 1st Street South St. Petersburg, FL. 33701
Get up to 82% off of the Tampa Bay attractions with Groupon TODAY!
2. Cielo Spa
South Tampa brings you an elegant and modern oasis at Cielo Spa.
With specialized treatments to beauty needs, you will walk away feeling and looking good, ready to tackle anything that comes your way.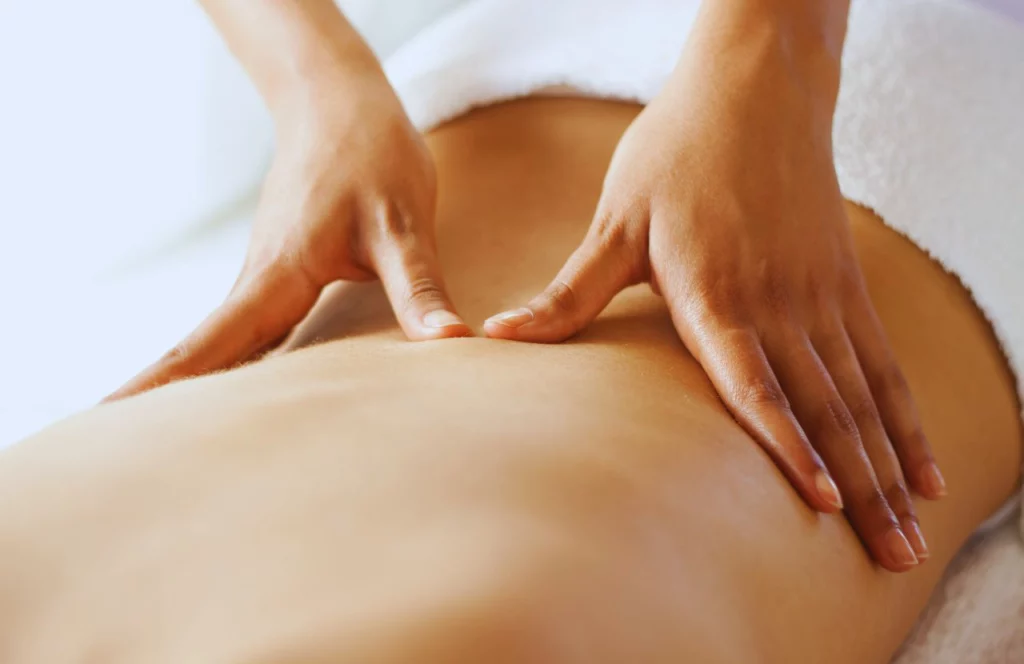 Brows and lashes, nails, and waxing to a body reset with healing stones and candle massages. But it is the treatments that put Cielo Spa on the list of best spas in Tampa Florida.
Oxygen dome, radiofrequency, microcurrent, LED Elite, and high frequency will have you addicted to the glow. It's all your treatments in one place.
Why We Love this Spa in Tampa
The add-ons to any treatment are out of this world. Anything you imagine can be added on from a rose quartz facial mask to Gua Sha.
Cielo Spa has made sure that every pore and inch of your face gets the love that it deserves.
Address: 3002 W Azeele St, Tampa, FL 33609
3. Spa by JW
Inside the JW Marriott Water Street lies a bit of a Tampa secret where you can leave your worries behind. But The Florida Hipster Blog never keeps a secret when it comes to the Sunshine State!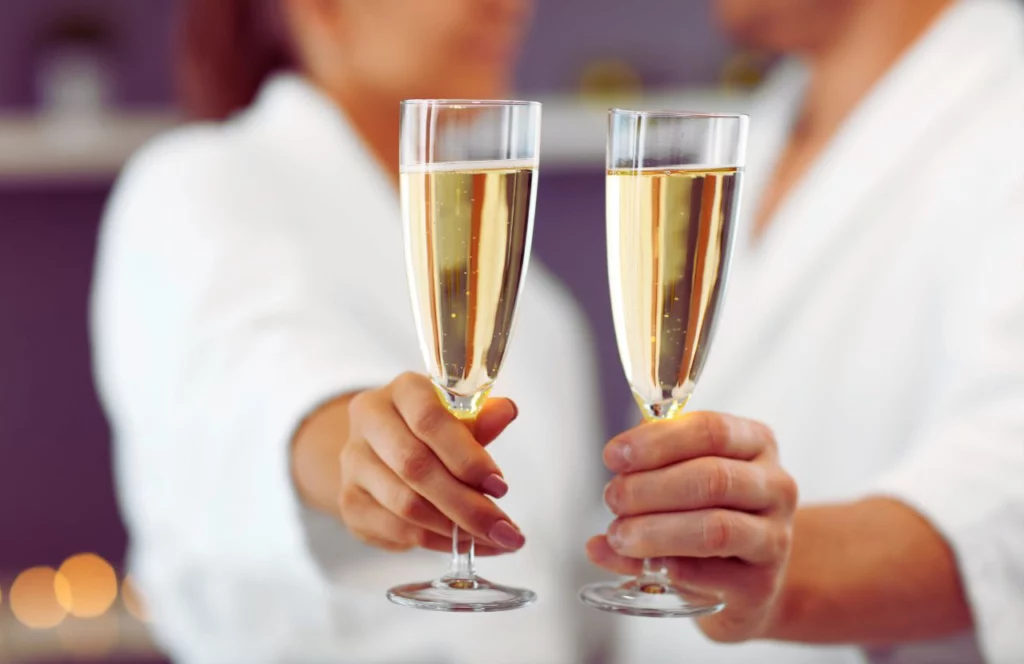 It's Spa by JW that you can find behind its doors. Their spa day pass lets you retreat into their spa steam room, sauna showers, fitness center, and even their resort pool.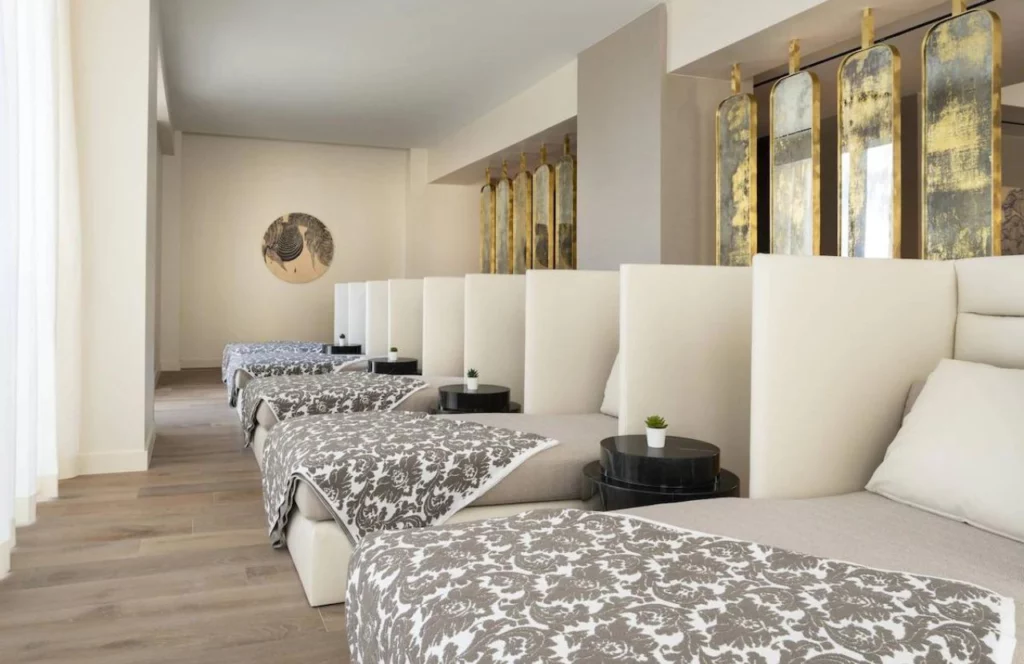 Why We Love this Spa in Tampa
The express services are what makes them stand out from the others. Stressed and tense after your conference meeting or a day of exploring Tampa? Let everything go and find your zen.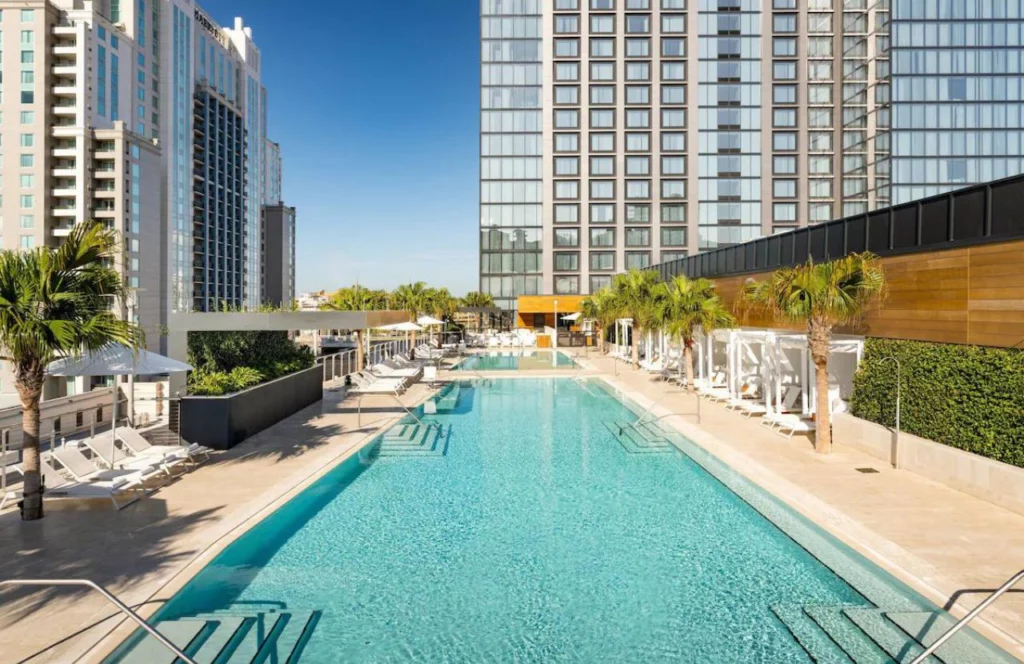 Try out their express spa menu! Calm yourself in a relaxing scalp & neck massage, indulge in a custom chair massage, or feel renewed in a tension release massage.
Address: 510 Water St, Tampa, FL 33602
Save 54% or more on Tampa Bay's 5 best attractions with CityPASS TODAY!
4. Massage Studio
They say you can't buy happiness, but you can buy a massage and that is pretty close to the same thing.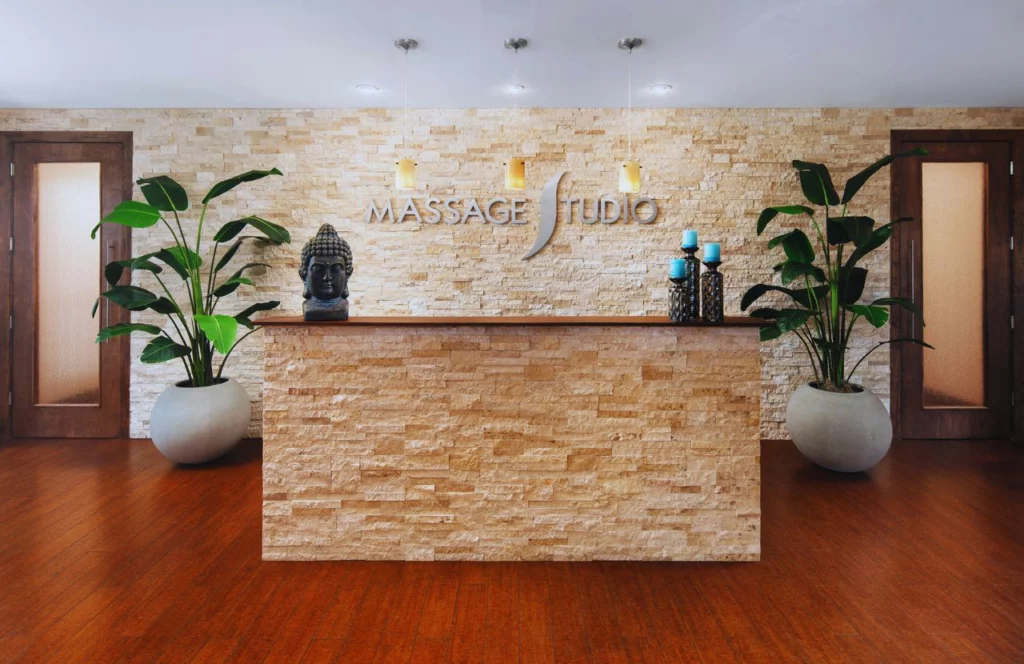 Massage Studio will energize your mind, body, and spirit with its list of massages to help you let go.
Swedish, sports, deep tissue, and individualized therapeutic massages are on their massage menu.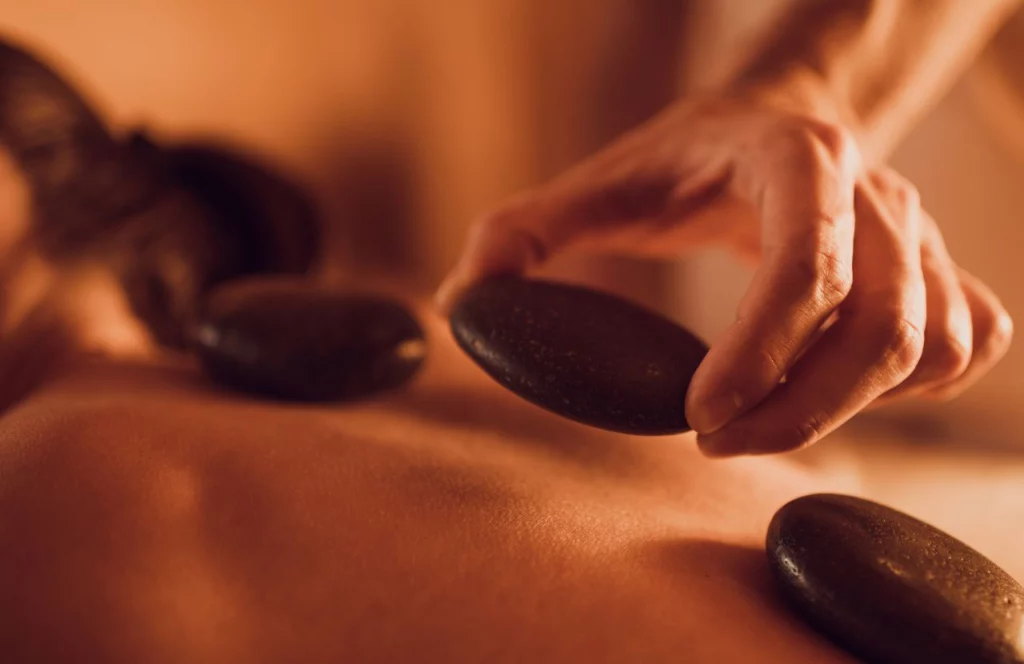 Along with hot stone deep relief, neuromuscular , prenatal and specialized reflexology your body can finally feel at ease.
Why We Love this Spa in Tampa
The monthly membership will keep you coming back for more, for the pampering that you deserve. Getting a 20% discount on massage rates can also be shared with family members.
Address: 2506 W. Azeele St. Tampa, FL. 33609
Save up to 53% on Your Massage in Tampa on Groupon TODAY!
5. Spa Jardin
Minimize your stress and head to Spa Jardin's paradise for the senses.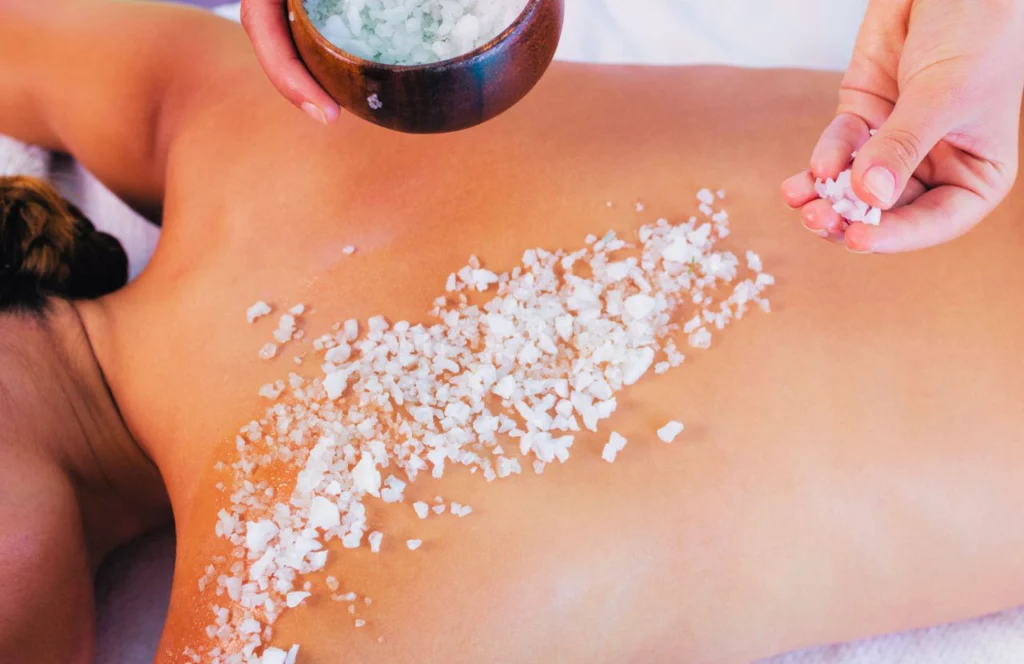 Just 10 minutes from downtown Tampa you can lose yourself in their oasis.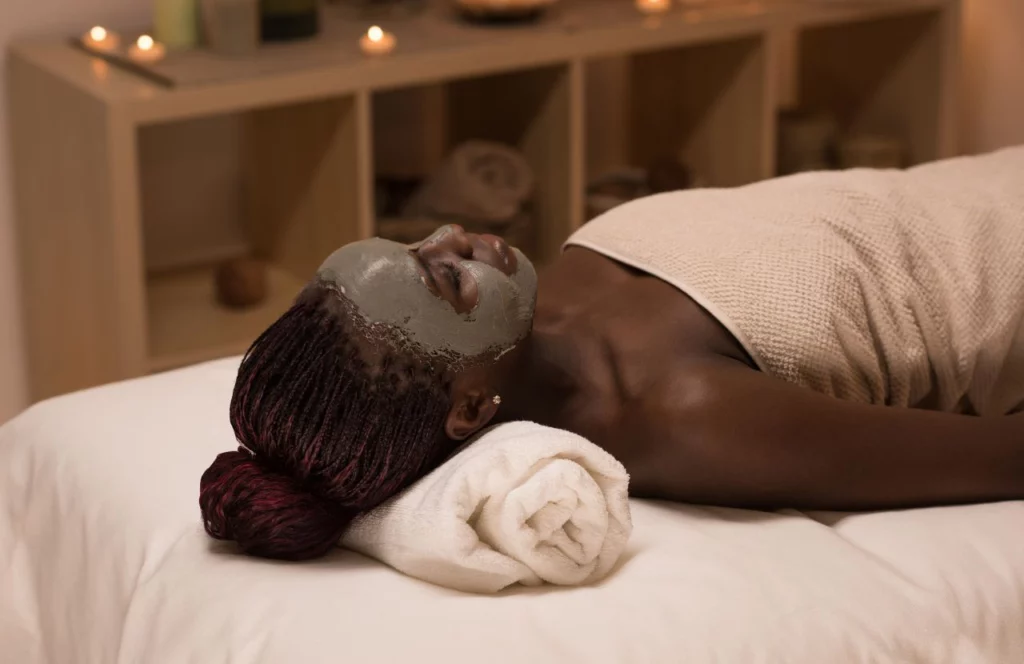 Their trademark hydraquench facial, algae mud wraps, and luxury manicures and pedicures nurture you from head to toe.
Why We Love this Spa in Tampa
Their sister spa Melt Out is perfect for those in a hurry but know they need a bit of quick self-love. 
With treatments done in 15 minutes, you can get that dose of zen that you need to help you get through your day.
Address: 4121 S MacDill Ave, Tampa, FL 33611
6. Pallavi Spa
Sometimes we all need a bit of luxury. Within the Wyndham Grand Clearwater Beach is a retreat into just that, at the Pallavi Spa.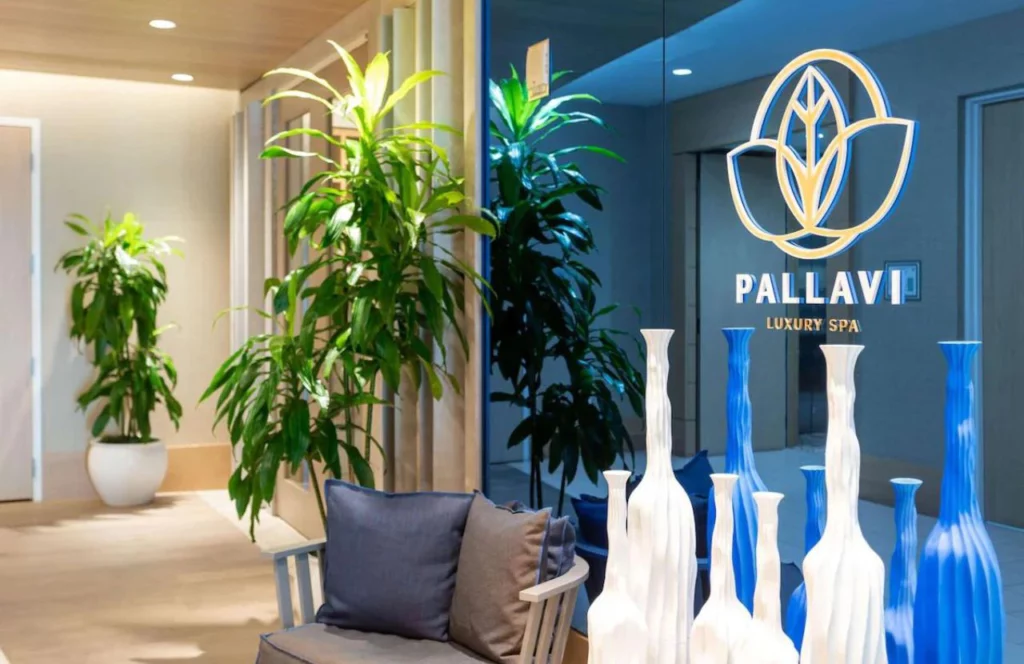 This spa sanctuary takes revitalizing your body to the next level. We love the salt therapy treatments!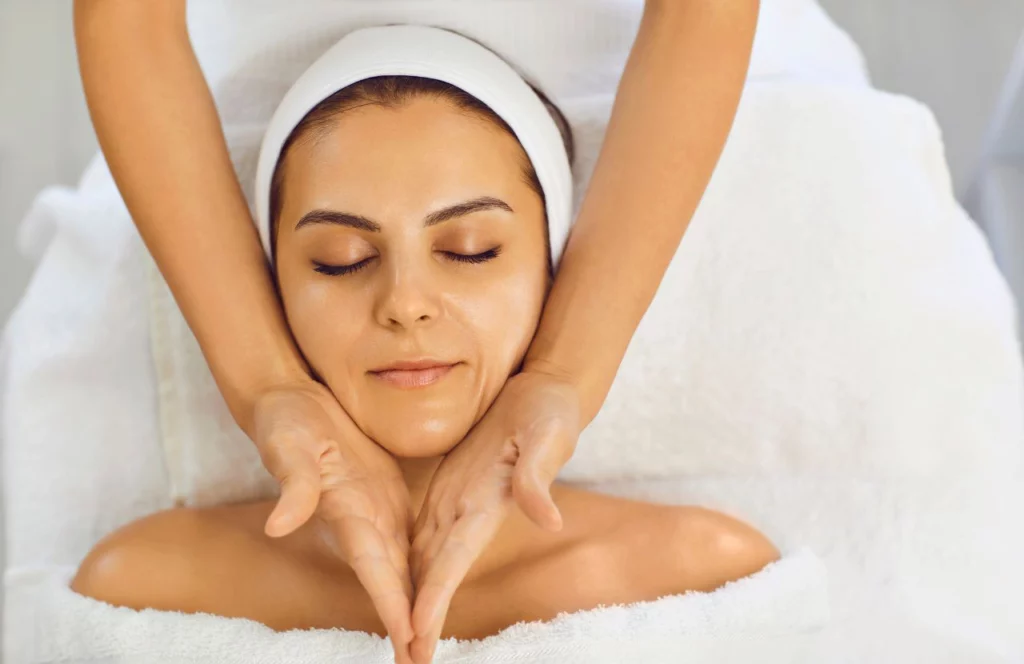 Using the healing power of nature, you can be restored through salt inhalation and realigned with chromatherapy crystal healing.
Why We Love this Spa in Tampa
Take advantage of the seasonal specials and try something new. It may be exactly what your body and soul were craving!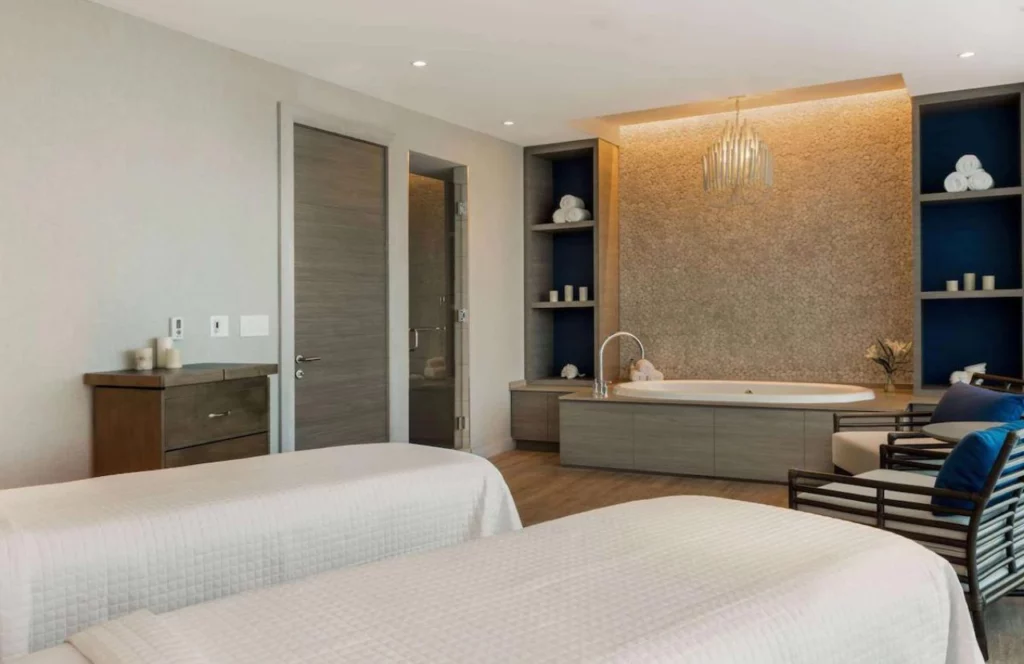 Address: 100 Coronado Dr, Clearwater, FL 33767
Book your discounted room at the Wyndham Grand Clearwater TODAY!
7. Spa Evangeline
The Spa Evangeline has just the recipe for your relaxation. Featuring relaxing and invigorating services that will erase all your worries away,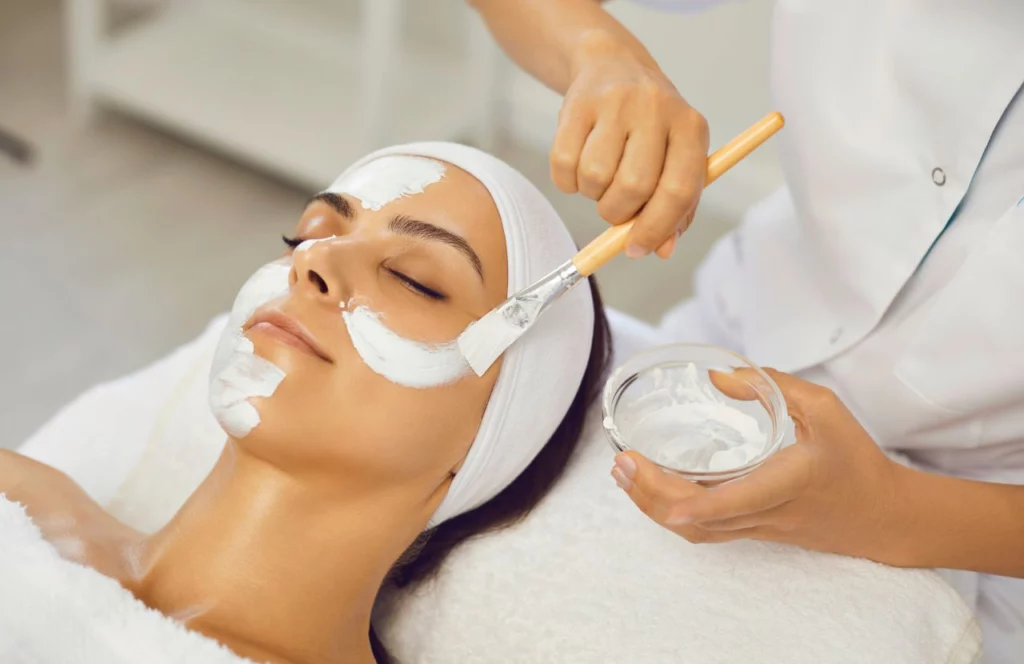 This luxurious spa is within South Tampa's Epicurean Hotel. The nourishing spa menu ranges from resurfacing body treatments to de-stressing massages and couples spa journeys.
Why We Love this Spa in Tampa
Signature treatments with names like Dulce Delight and Divine Indulgence Massage will have your body melting into the decadence of pure bliss.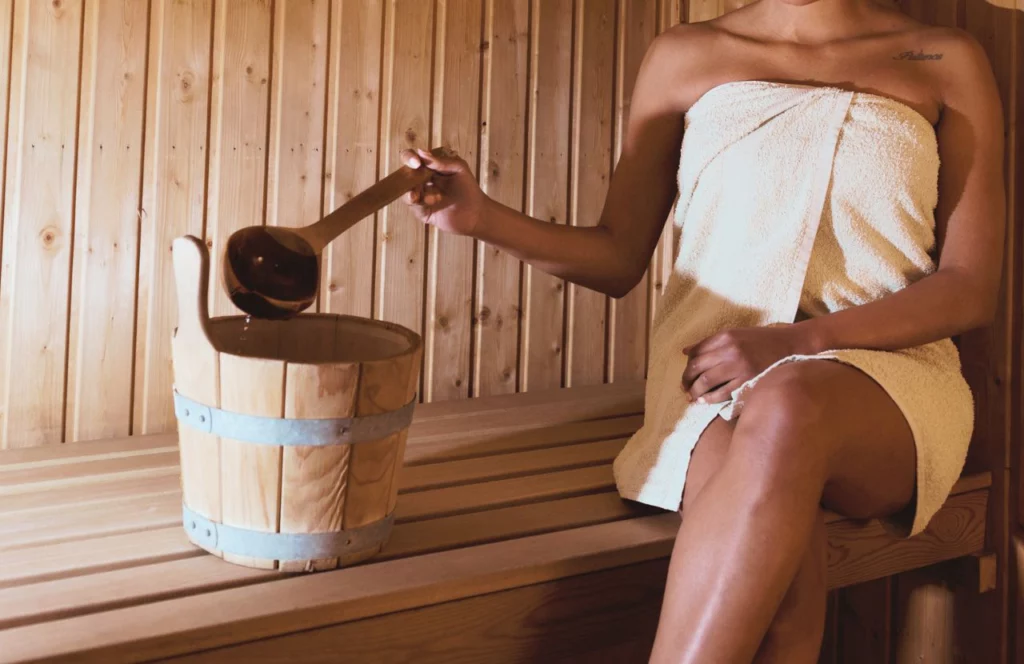 Address: 1203 S Howard Ave, Tampa, FL 33606
Book your discounted room to Tampa's Epicurean Hotel TODAY!
8. The Rock Spa & Salon at Hard Rock Hotel
The Rock Spa & Salon at Hard Rock Hotel is one epic place to rock your body!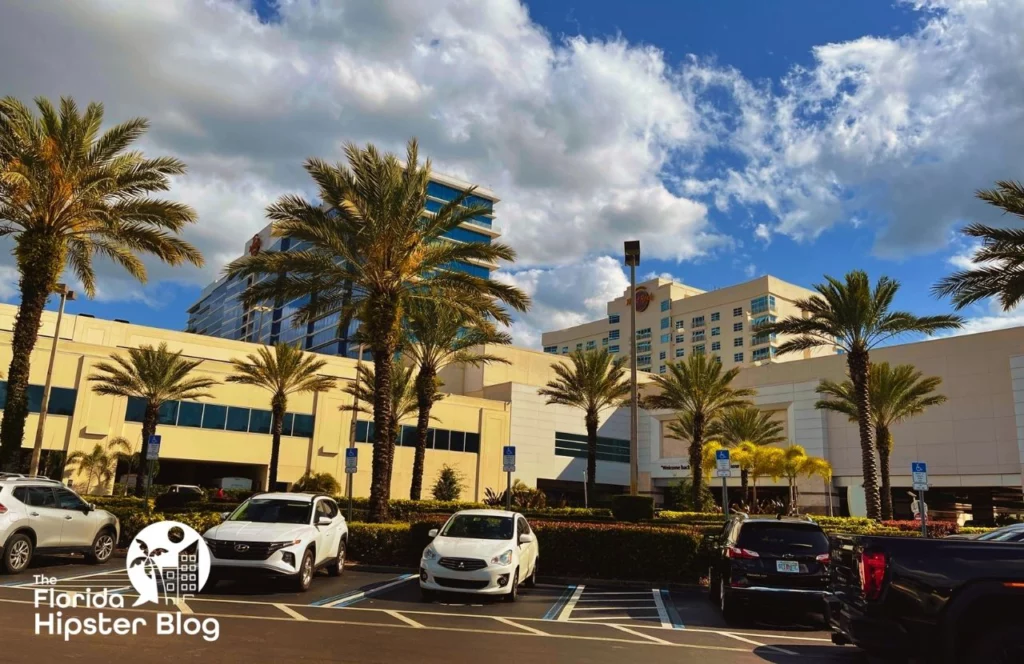 Featuring a 26,000-square-foot salon and spa there is no doubt you can zen it out here. Finish your day with some star treatment at the nail bar and salon and barbershop.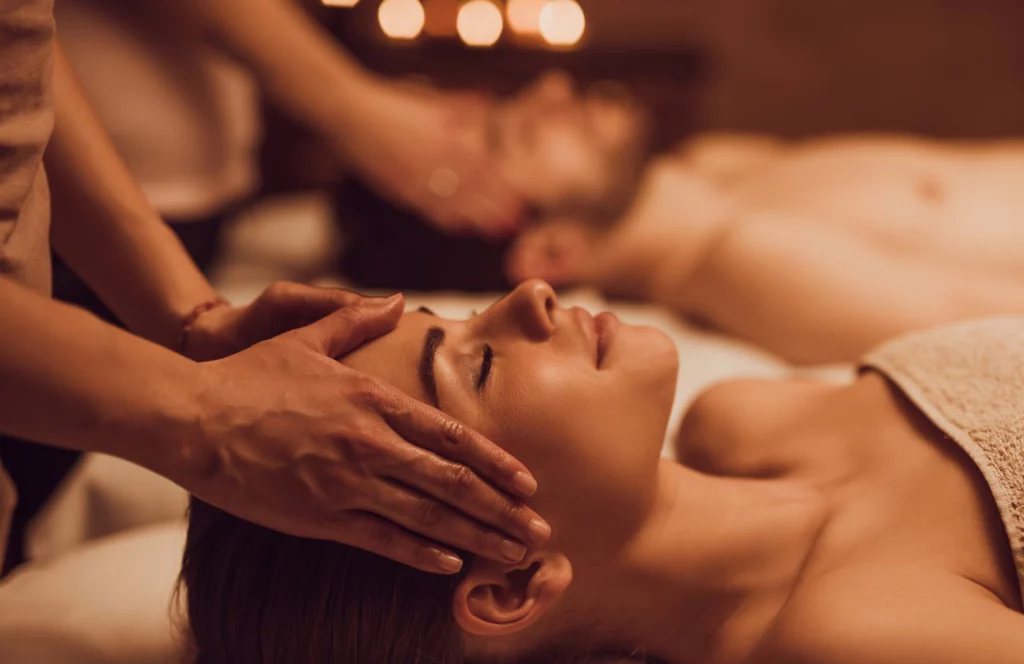 Why We Love this Spa in Tampa
13 different treatment spaces take you into rooms like Rhythm and Motion and Hammam Ritual.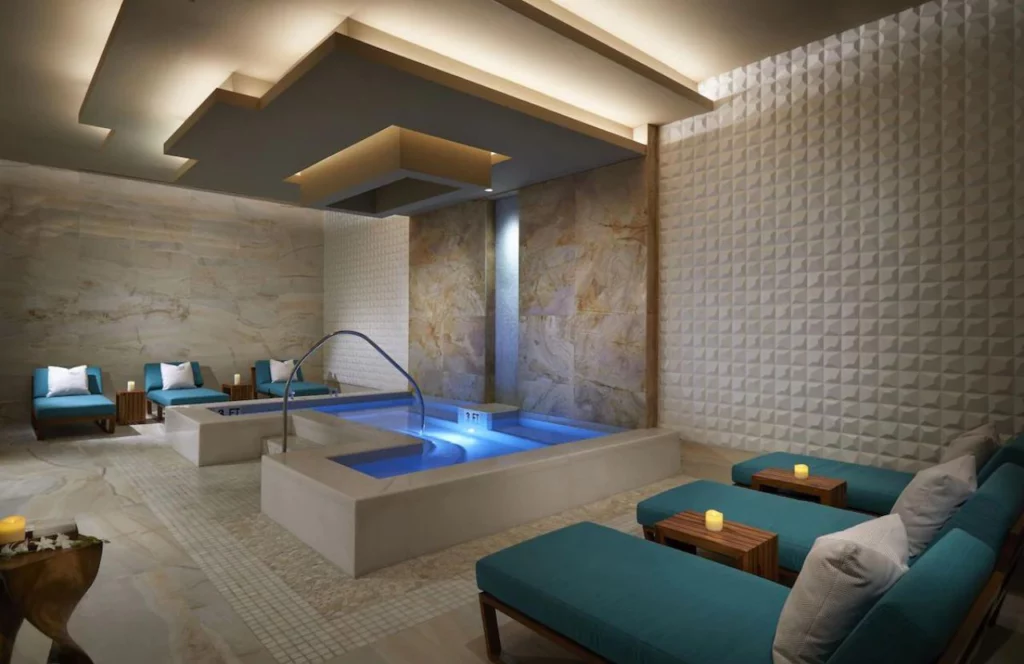 An aqua lounge and VIP rooms give you and your body the star treatment that it deserves. 
Address: 5223 Orient Rd, Tampa, FL 33610
Book your Discounted Room at the Hard Rock Hotel in Tampa TODAY!
9. Spa Oceana
This award-winning spa induces you into a coma of relaxation.
Spa Oceana is a seaside wellness retreat overlooking the Gulf of Mexico at the Don Cesar Resort.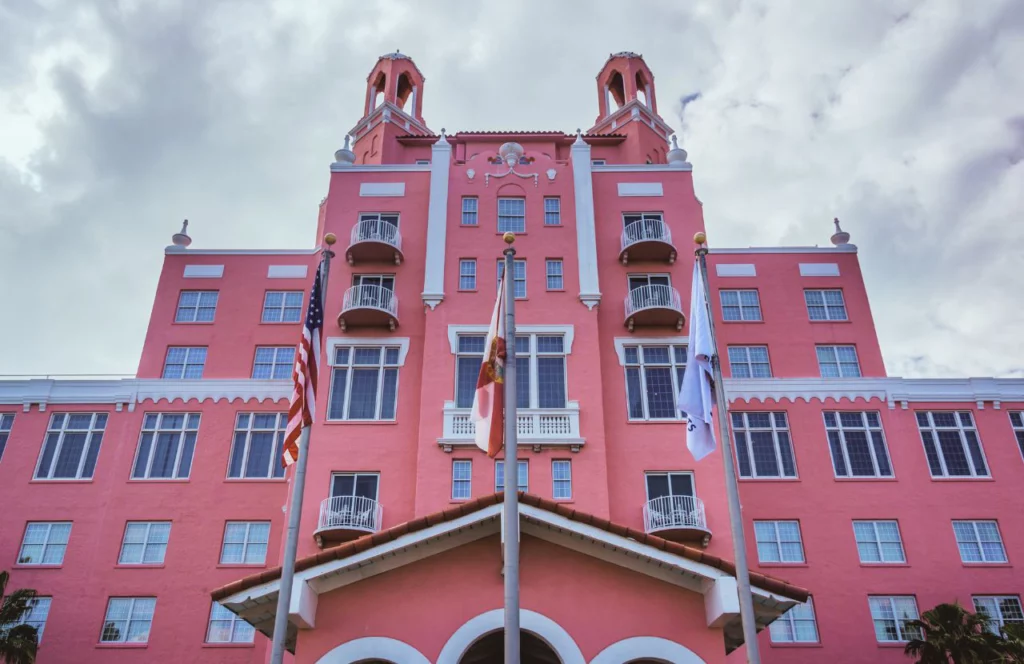 Not only does it retune and heal your body but guides you to find your sense of peace too. 
Why We Love this Spa in Tampa
The rooftop terrace is a must on your visit! Be sure to use the aromatherapy steam room and whirlpool baths.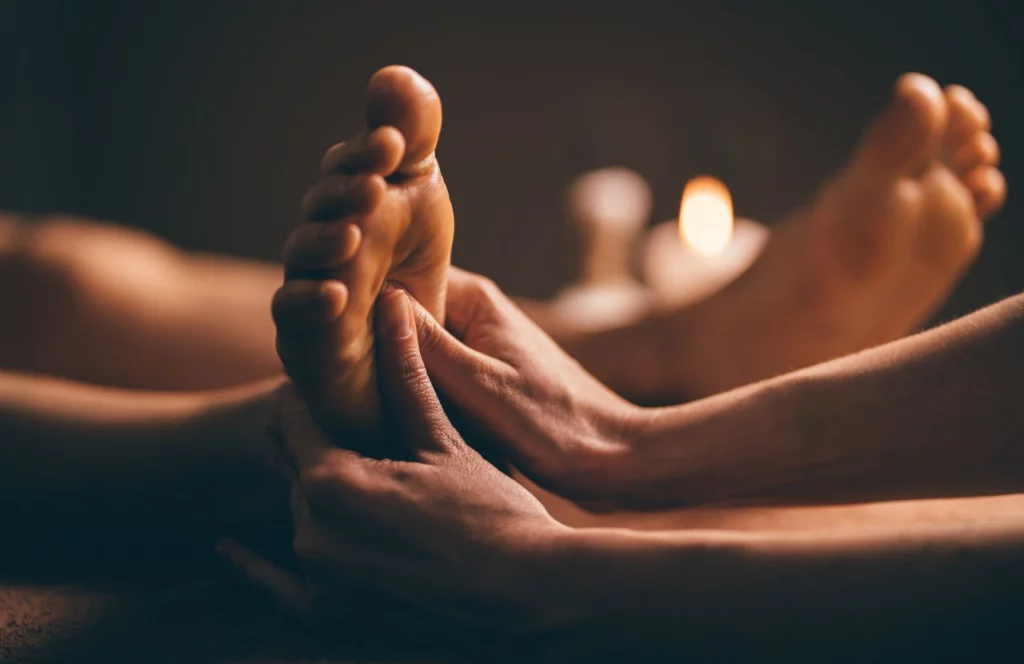 They are complimentary with your treatments. 
Address: 3400 Gulf Blvd, St Pete Beach, FL 33706
Book your Discounted Room at the Don Cesar Resort TODAY!
10. Pia Esthetics Day Spa
Your first visit to Pia Esthetics Day Spa will never be your last. The friendly atmosphere will have you craving this day spa as much as your body.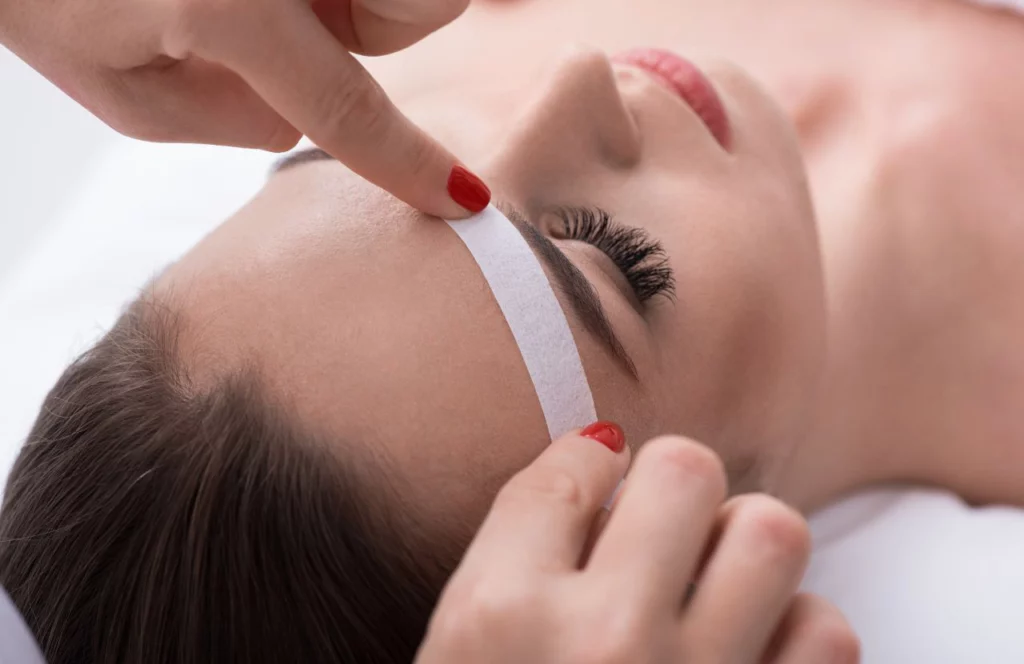 Full services of skincare, body treatments, eyelashes, and makeup leave you feeling not only refreshed but beautiful.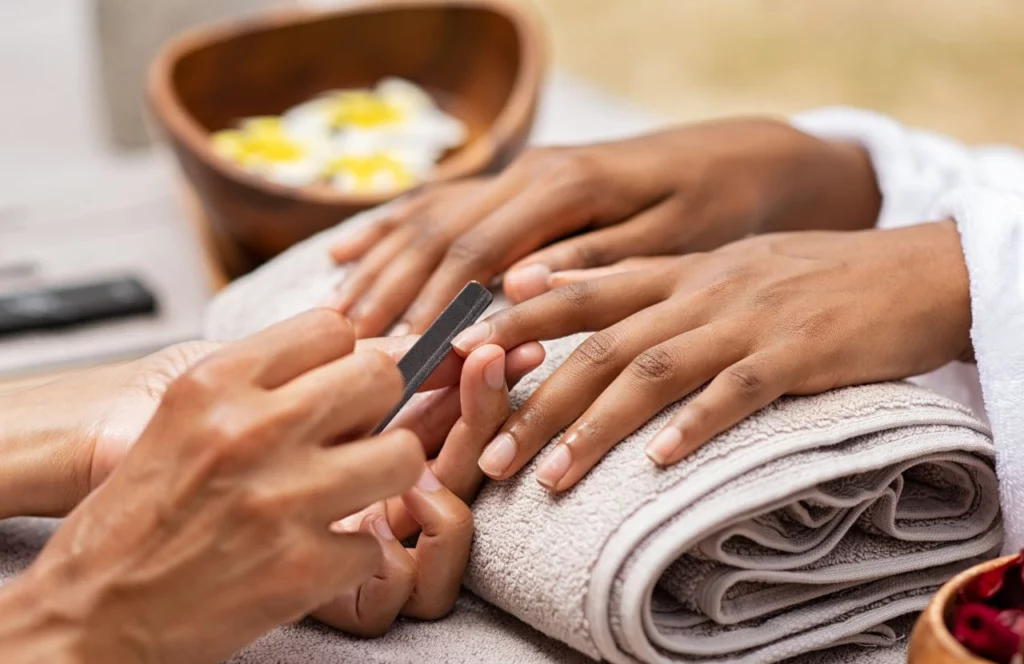 Why We Love this Spa in Tampa
The Pia Dollar discounts and promotions make it so easy to treat yourself to the attention and care that you are worth.
Address: 3210 W Bay to Bay Blvd, Tampa, FL 33629
11. Amy's Day Spa
With 13 years of pampering in Florida, Amy's Day Spa earns top ranks of spas in Tampa.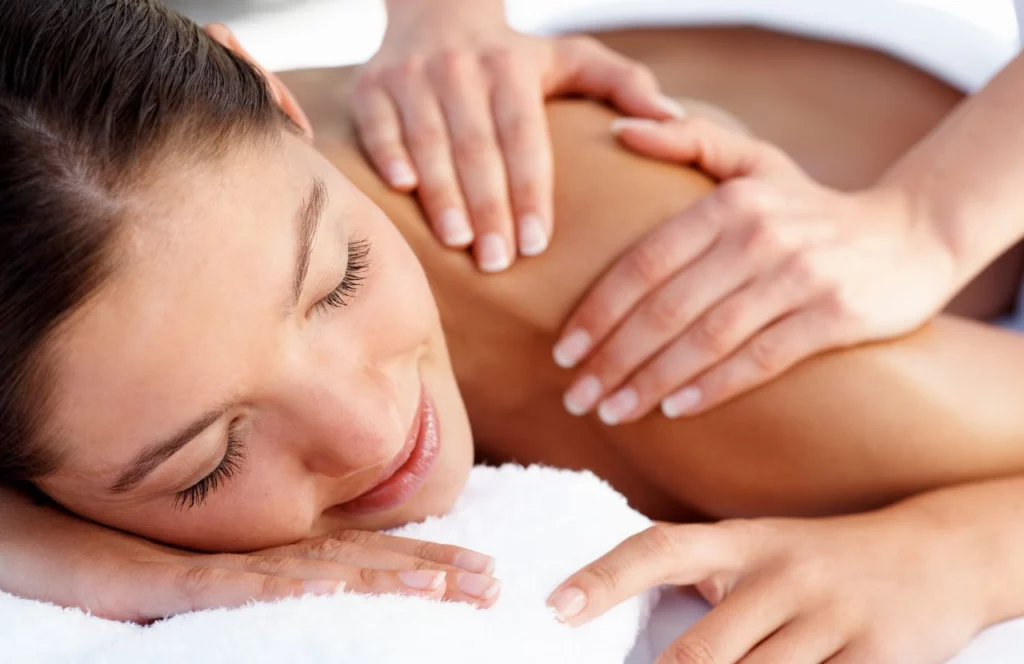 They have even updated their self-care menu with med spa services being offered. Morpheus8 RF micro needling and laser hair removal are now offered along with several other beauty-enriching treatments.
Why We Love this Spa in Tampa
Making time for yourself just got so much easier with Amy's Day Spa app.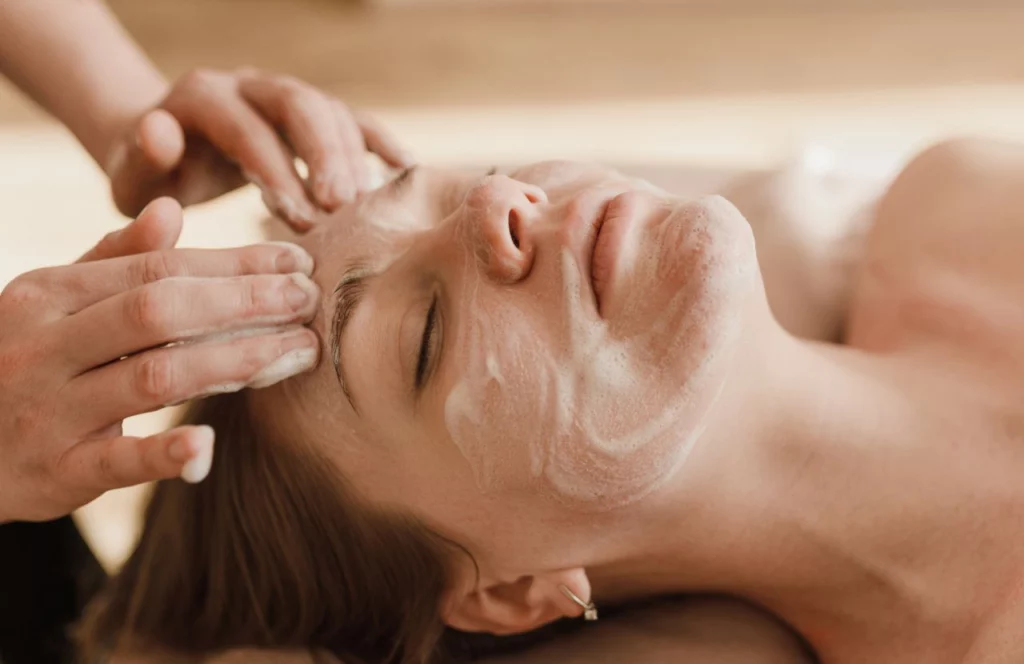 Schedule appointments and stay up to date with promotions so you never miss out on treating yourself to something special
Address: 2001 W Kennedy Blvd, Tampa, FL 33606
12. Safety Harbor Resort and Spa
The old-world resort of Safety Harbor Resort and Spa is one like no other with its waterfront location on Tampa Bay.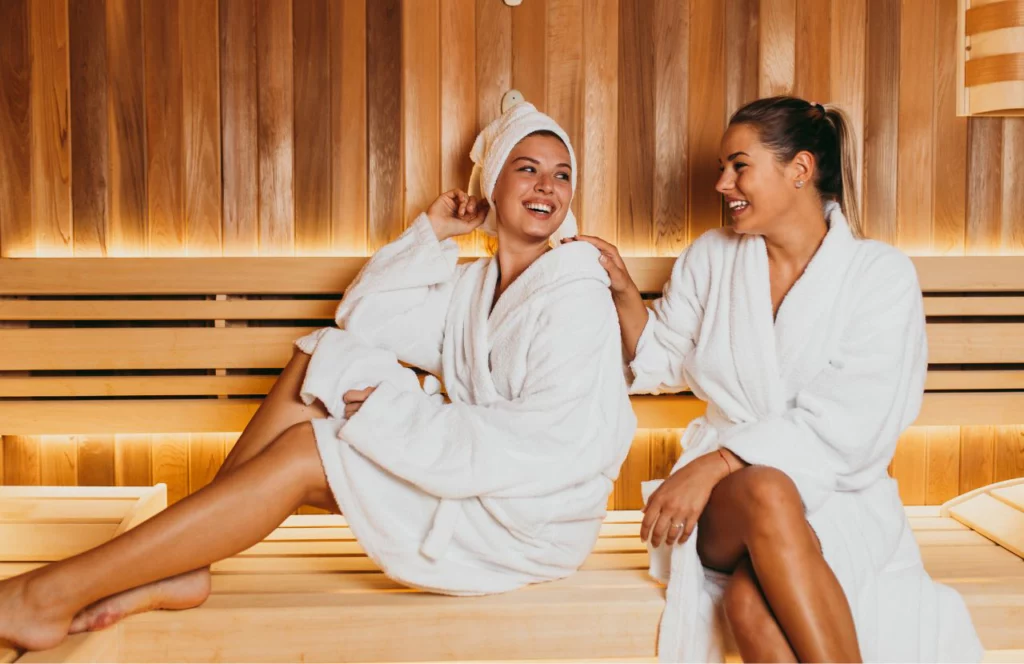 Their paradise spa treatments use the restorative waters of Espiritu Santo Springs to revitalize and heal your spirit.
Why We Love this Spa in Tampa
Their Any Day Funday promotion is a perfect way to spend the day in total bliss.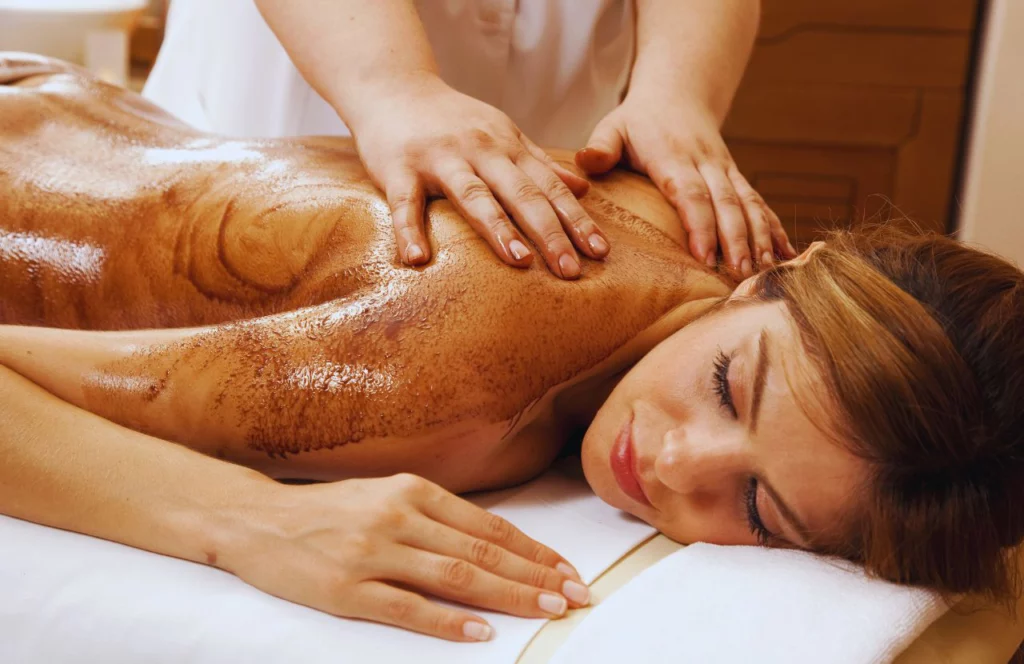 Choosing from a 50-minute Swedish massage or European facial it also includes a spa lunch and a decadent glass of champagne. 
Address: 105 N Bayshore Dr, Safety Harbor, FL 34695
Book your Discounted Room at Safety Harbor Resort and Spa TODAY!
13. Enchanteria Day Spa
Learn the art of doing nothing at Tampa's Enchanteria Day Spa.
Nestled in the heart of South Tampa their menu includes a long list of facials and skincare that will have you glowing more than Florida's beautiful sunshine.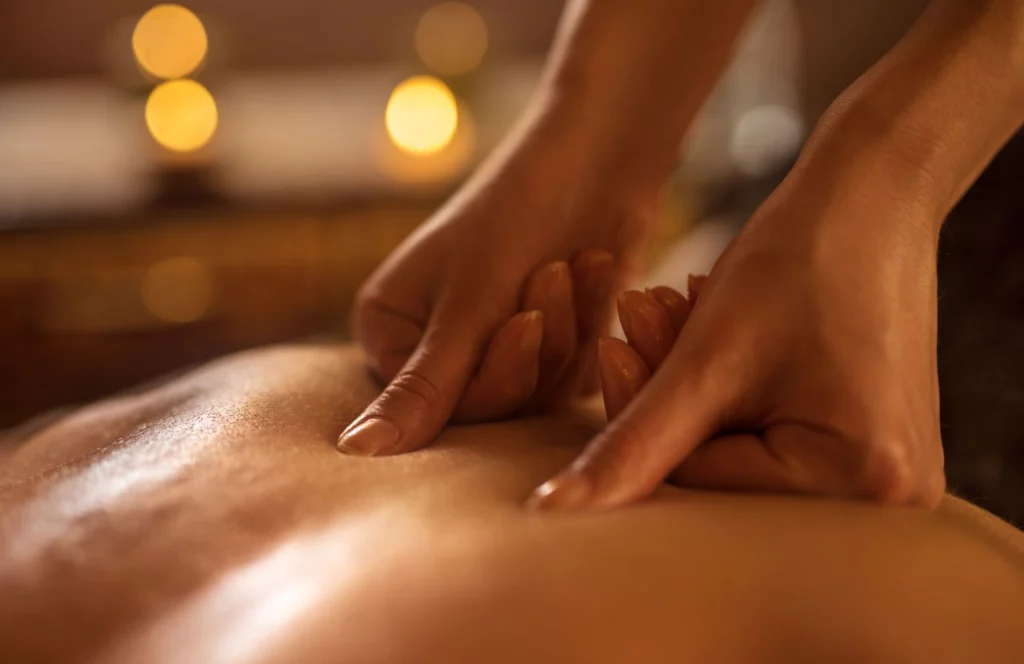 Vitamin C, Z Bigatti, calming and hydrating, anti-aging and lifting. You will feel as cool as a cucumber with all their enchanted services.
Why We Love this Spa in Tampa
Famously known as the "Brow Divas of Tampa Bay" you can't pass up a chance to have a little brow magic.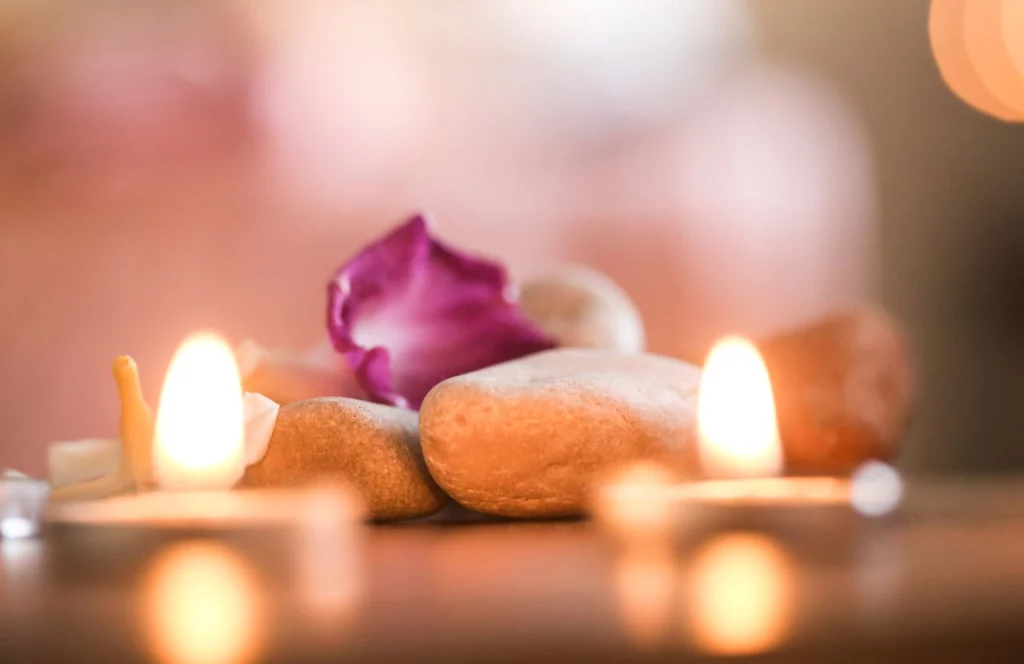 The "botox-free brow lift" will have you walking out of there a new person.
Address: 3100 W San Carlos St, Tampa, FL 33629
Save up to 53% on Your Massage in Tampa on Groupon TODAY!
My Final Thoughts on the Best Day Spa in Tampa
Sometimes we just need to take a little time for ourselves. Whether a girl's day out or simply taking care of our body, mind, and spirit.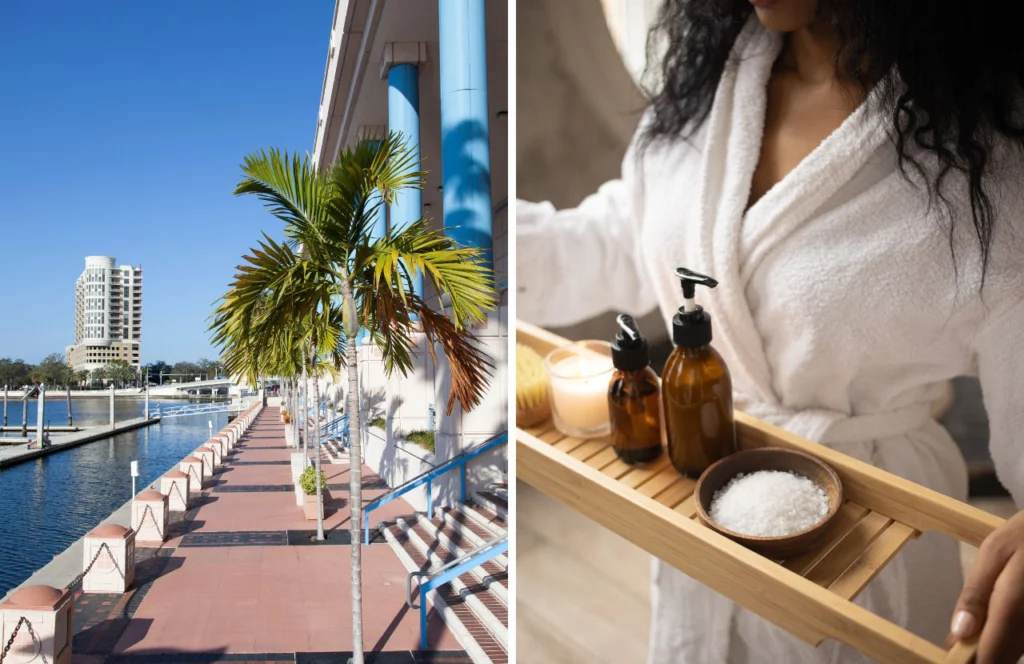 The spas in Tampa know just how to spoil us just right!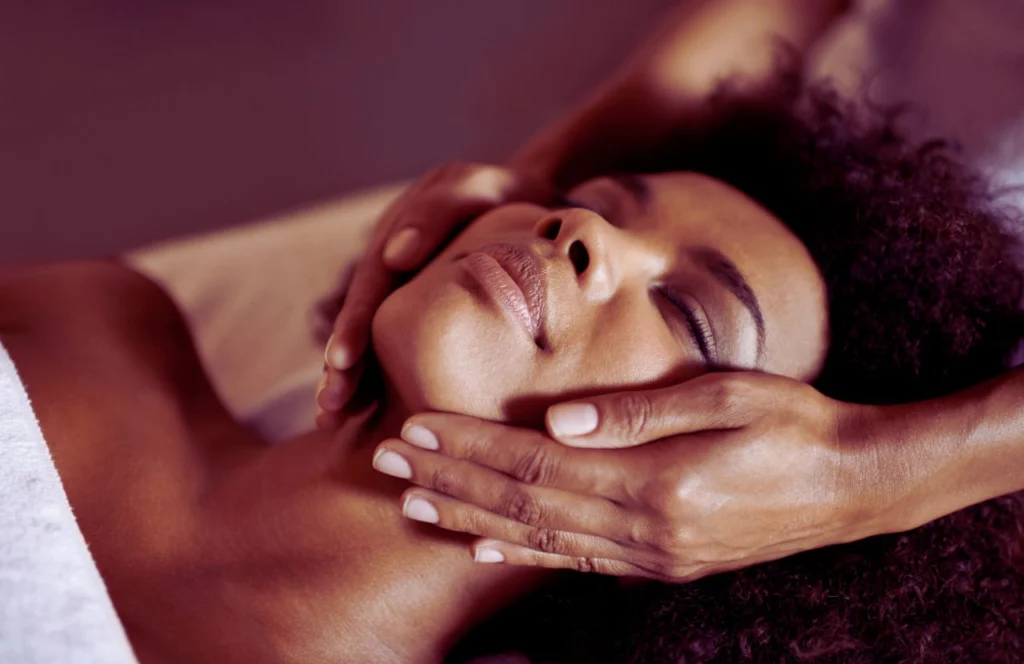 The Florida Hipster Blog's 13 best day spas will have you whisked away into your forgotten zen in no time.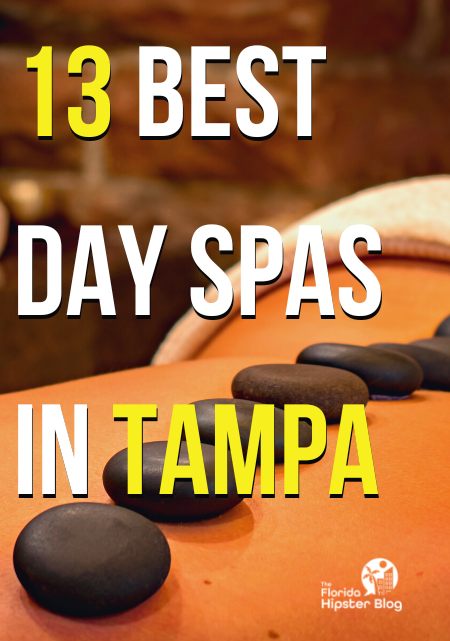 Here's to you and pampering yourself! After all, you deserve it!
Happy Florida Travels!
Get started on Your Tampa Bay Travel Plans here!