Are you looking for some of the best trails and parks in Gainesville, Florida?
Look no further!
Gainesville is well known for its University, museums, bars, and nightlife, but not many know about the plethora of parks that offer gorgeous trails through some of the most unique natural surroundings in the country.
If you're looking for a break from city life and want to immerse yourself in the trees, there is no shortages of options for you to choose from in Gainesville and the surrounding areas.
From state parks to donated forested areas, you can become one with nature for an afternoon or camp overnight for the full experience.
Check out my list of the best parks in Gainesville so you can plan a spectacular day or two amongst the giant pines of Florida!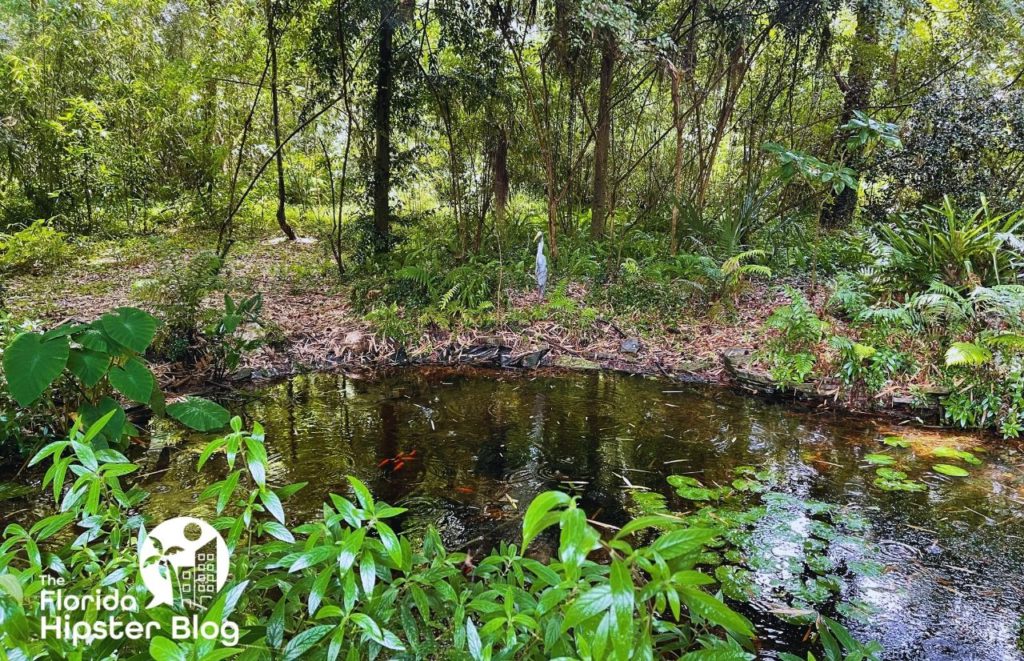 THIS POST MAY CONTAIN AFFILIATE LINKS. PLEASE READ MY DISCLOSURE FOR MORE INFO.  Which means if you click on certain links, I may receive a small commission at no additional charge to you.
1. Payne's Prairie Preserve State Park
This state park became Florida's first preserve back in 1971 thanks to its unique biology, history, and geology, and abundance of wild species.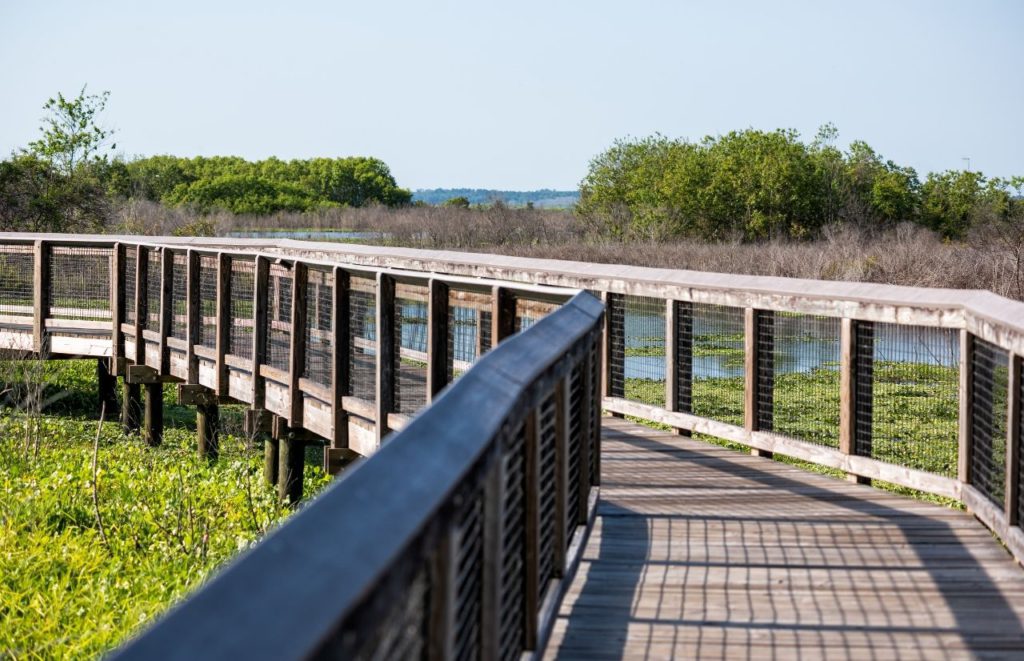 This park alone has over 20 unique biological habitats that are home to many animals, including wild roaming horses and bison.
You can spend the day here exploring this preserve through the many trails offered for people on foot, bicycles, and horses. One of the most popular trails is La Chua Trail.
Why We Love This State Park in Gainesville
It's a three-mile round trip hike that will take you through the prairie and marsh to observe a variety of wildlife such as:
Alligators
Wild horses
Hundreds of species of birds and more!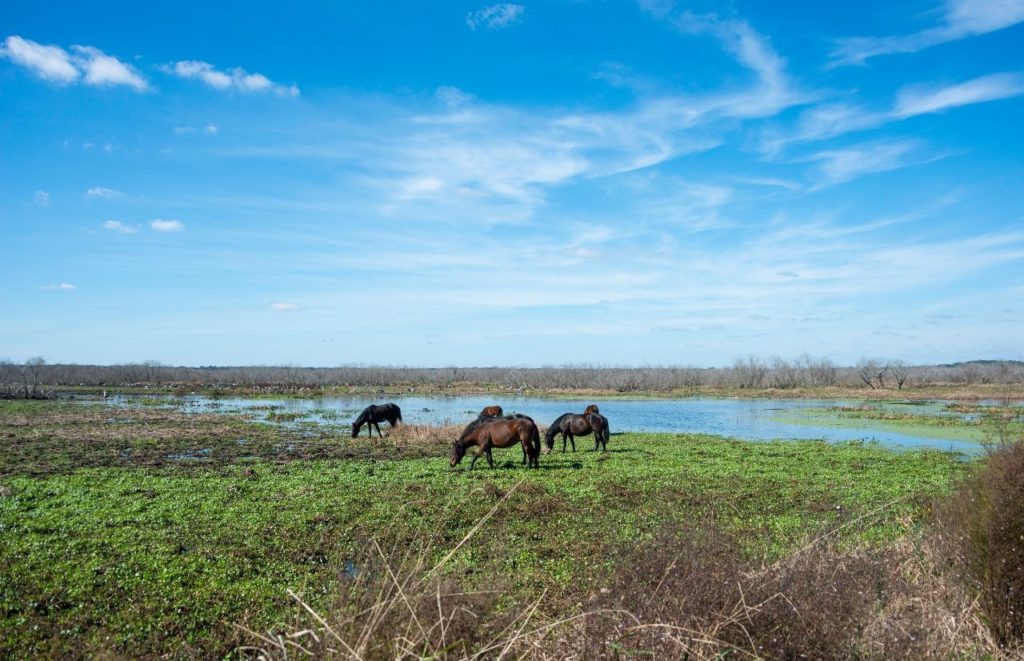 Other popular trails include the Bolen Bluff Trail (2.6 miles), Cone's Dike Trail (8.25 miles), and the Chacala Trail (6.5 miles). Making it one of the best parks in Gainesville.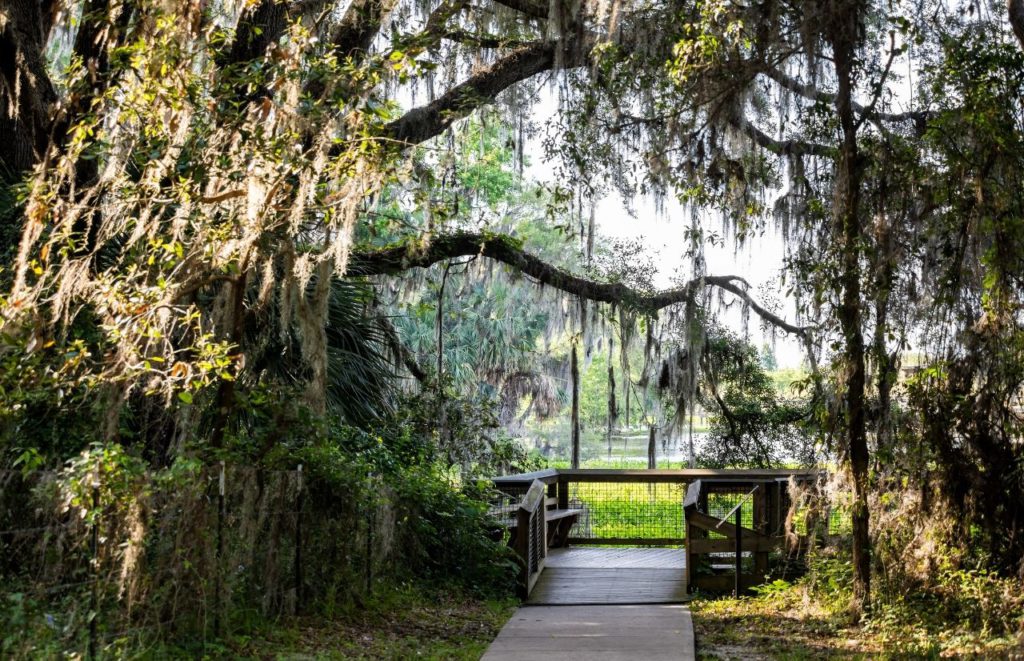 Other activities at Payne's Prairie Preserve State Park include camping, both wild or with RV connections, fishing, geocaching, horse riding, and canoeing.
The main entrance fee is $6 per vehicle for up to eight people. There are other fees depending on where you want to camp or hike that you can see here.
Get up to 87% off of the Gainesville attractions with Groupon TODAY!
2. Sweetwater Wetlands Park
As I am sure you can guess by the name; this park is 125 acres of wetlands and ponds that are home to a number of interesting animals.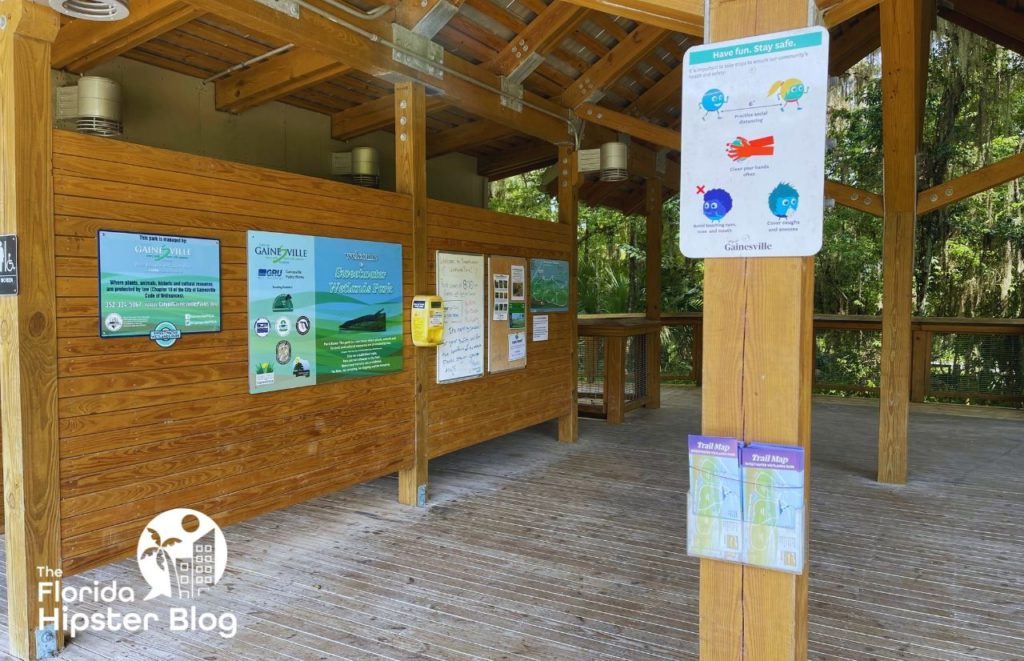 The park is made up of 3.5 miles of nature trails. Much of this trail are boardwalks, getting you up close and personal with the wetlands.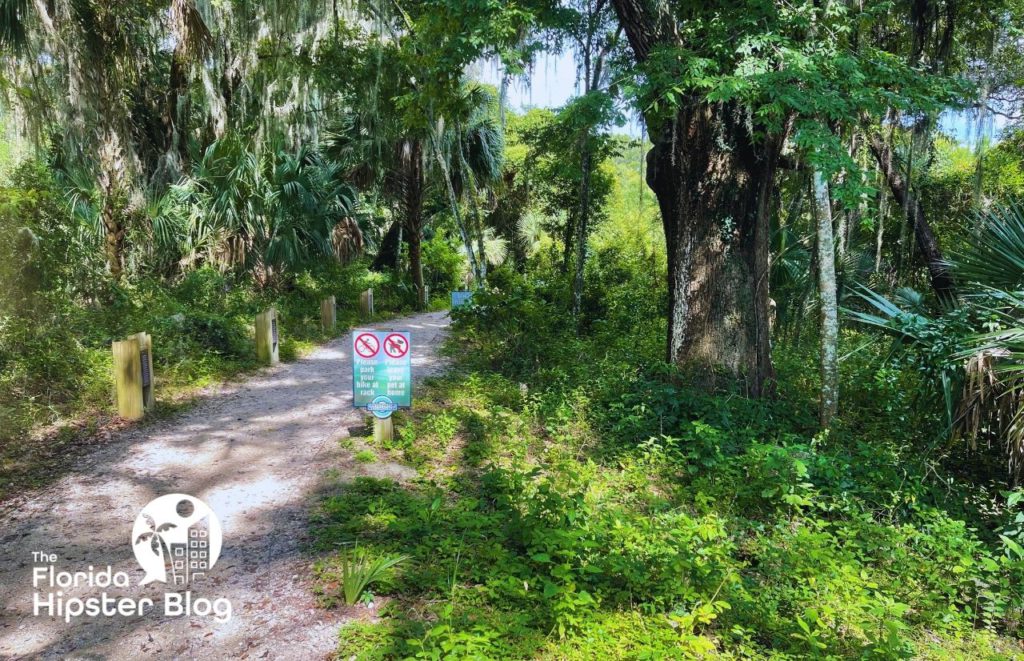 Why We Love This State Park in Gainesville
Sweetwater Wetlands Park has become a favorite for bird watchers, with over 255 species either migrating through or making this area their home.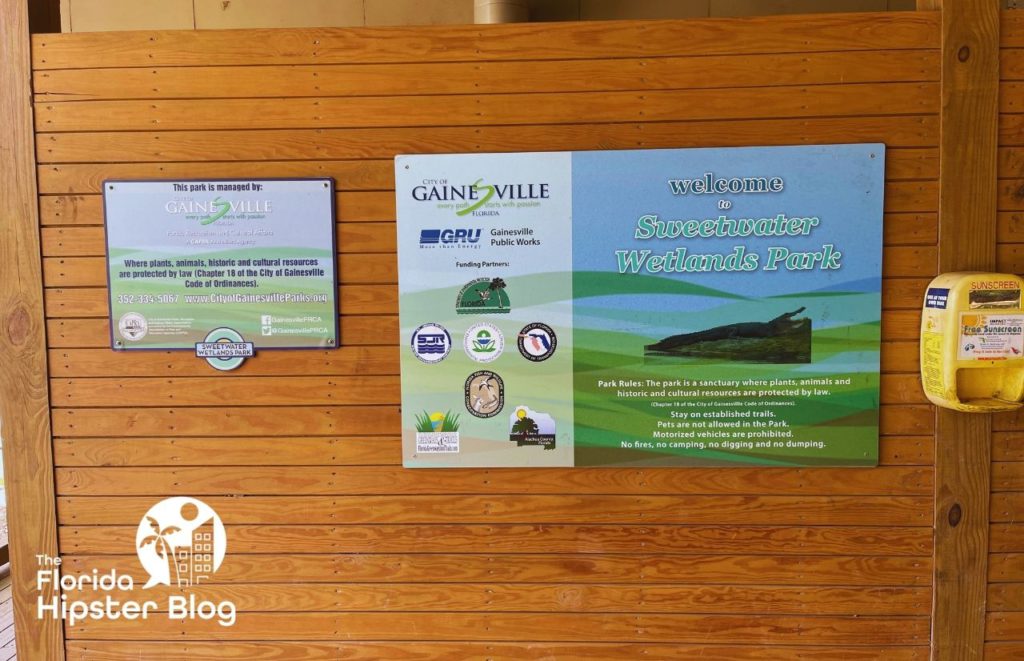 The most common birds are the snowy egret, tricolored heron, little blue heron, white ibis, glossy ibis, and osprey. The daily entrance fee is $5 per vehicle.
I love it here because it's just so peaceful especially if you come in the middle of the week in the early morning.
Get up to 87% off of the Gainesville attractions with Groupon TODAY!
3. San Felasco Hammock Preserve State Park
Another state park and bird lover's paradise, the San Felsaco Hammock Preserve also stands out for its many species of hardwood trees.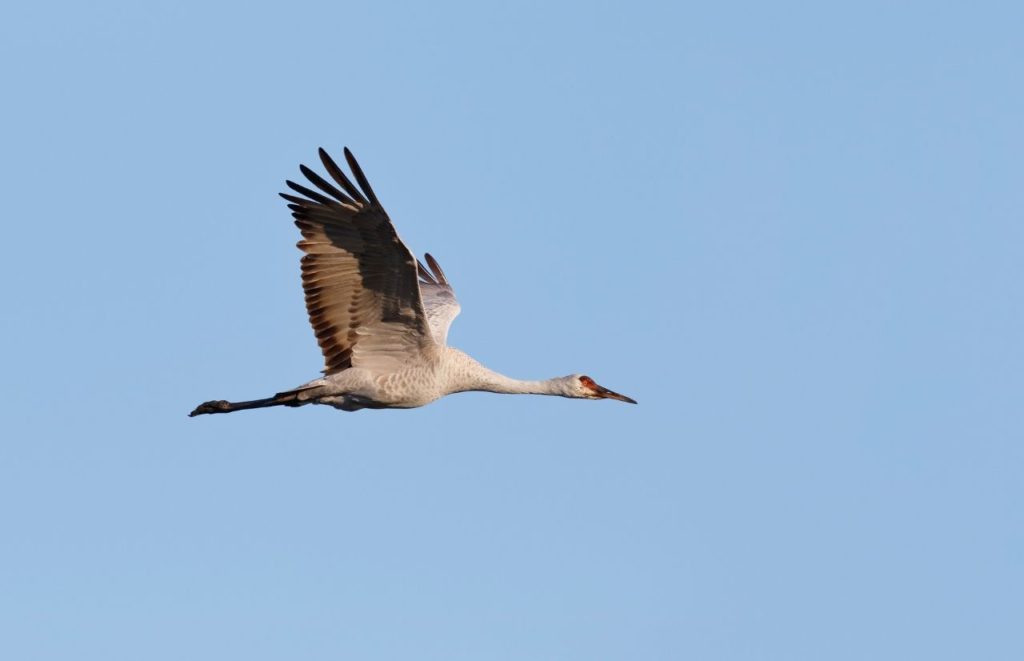 It is one of the last standing mature forests in Florida and a beautiful example of a mesic temperate hammock– a closed canopy forest, and it is very important for creating habitats for many species of animals.
Why We Love This State Park in Gainesville
The trail system at San Felasco Hammock Preserve is incredibly impressive with separate trails for cross country bicyclists, equestrians, and trekkers.
Plus, the park has reserved nearly two-thirds of the trails for hikers so they can truly get that immersed-in-nature feeling.
It costs $4 per vehicle plus $2 for pedestrians, bicyclists, and extra passengers.
Recommended: 15 Fun and FREE Things to Do in Gainesville TODAY
4. Cofrin Nature Park
If you're looking to submerge yourself in nature while staying a little closer to the city, this is your park!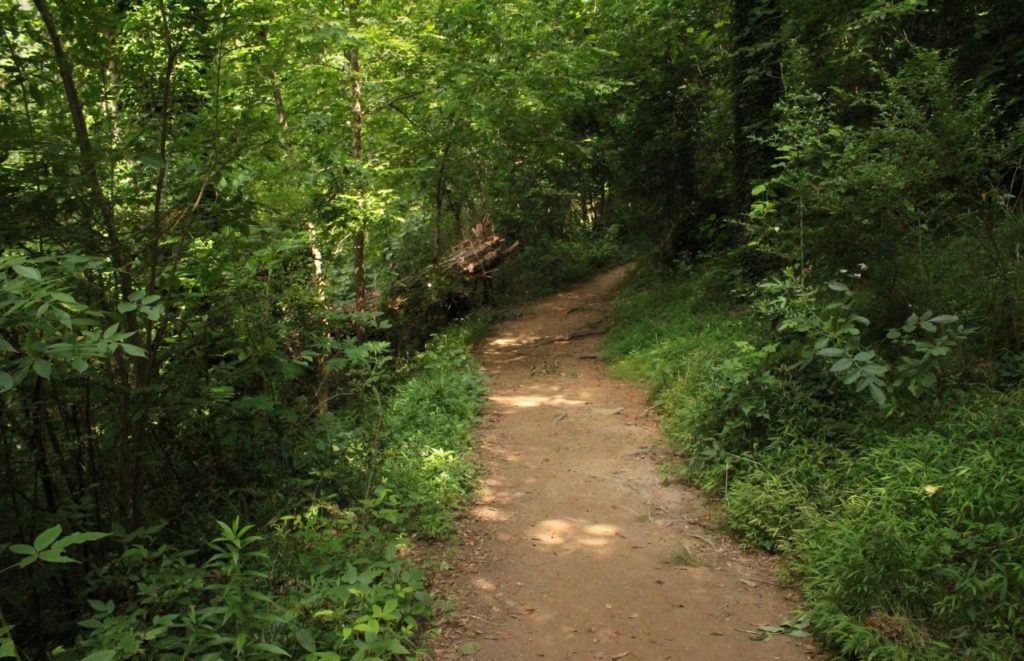 A gift this to the city from environmentalist Mrs. Gladys Cofrin, the property was once home to her horse farm.
Why We Love This Nature Park in Gainesville
This half-mile trail is the perfect getaway from the hustle and bustle of the city. You can bring lunch and have a picnic or just soak up the gorgeous views of the hardwood trees.
This makes it one of the best parks in Gainesville and there is no fee to visit Cofrin Nature Park.
5. Loblolly Woods Nature Park
This is another beautiful forested area that's within the city.
Located right near the University of Florida, this is the perfect spot for students to take a break from studying and get some fresh air.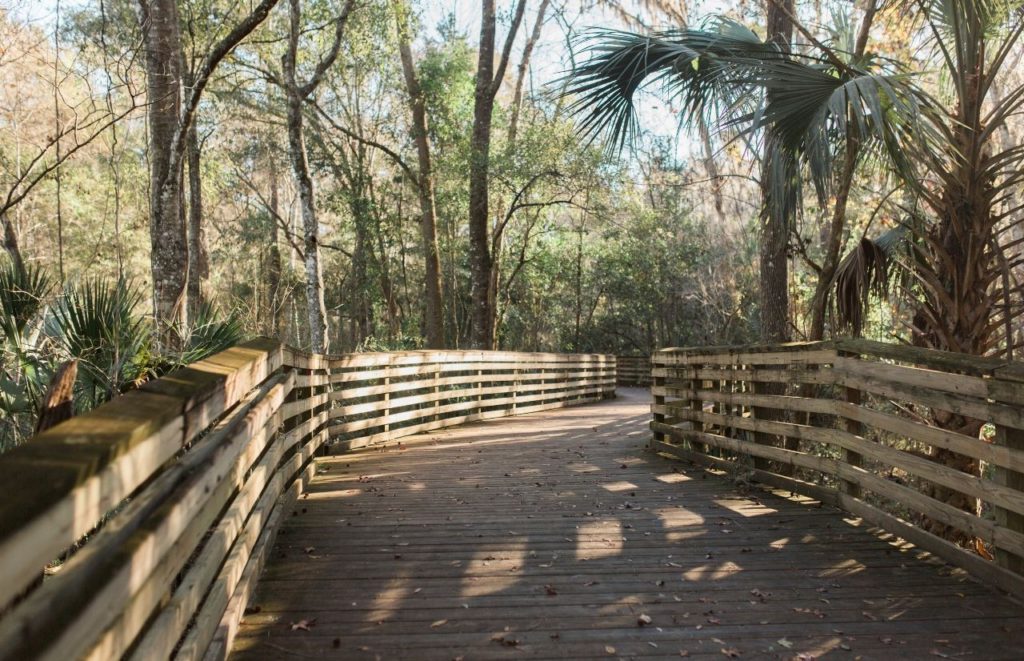 Like many of the parks in Gainesville, it's known for bird watching.
Why We Love This Nature Park in Gainesville
This Gainesville park is made up of 159 acres that feature trails and boardwalks for walking and biking. There is a stream running through the park which you can see from many parts of the trail.
The plants and animals in this sanctuary are protected by law, so be sure to stay on the trails not to damage any of the flora or fauna. This trail is free for the public to use.
Get More Gainesville travel planning tips right here!
6. Alfred A. Ring Park
This is a gorgeous spot to enjoy a quick 1.5-mile hike through the forest and along Hogtown Creek.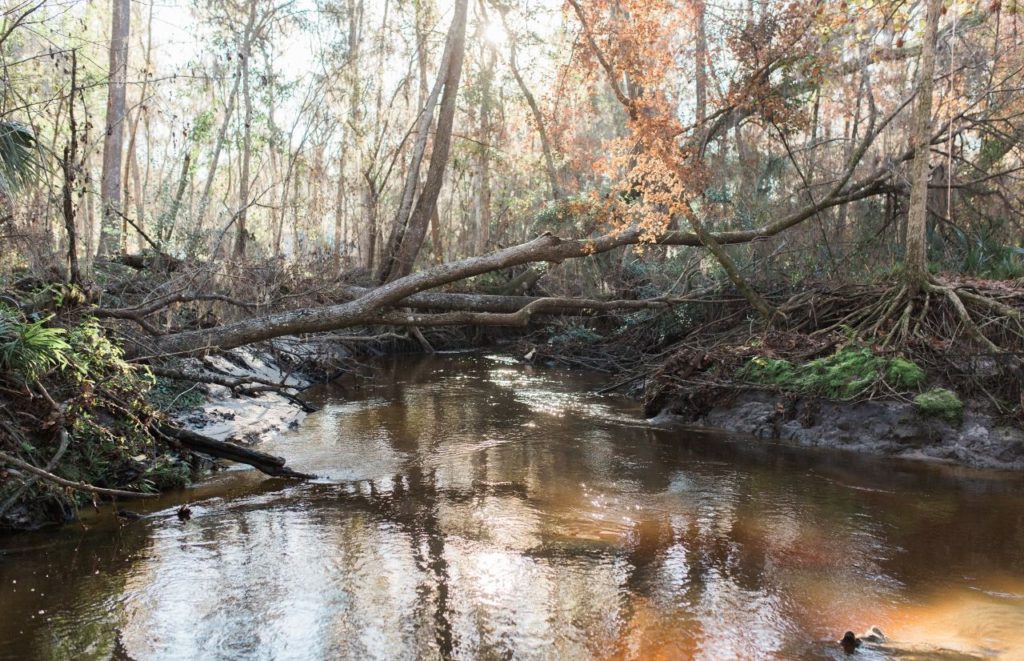 The area was donated by a university professor, businessman, and philanthropist who enjoyed spending time in nature.
Why We Love This Nature Park in Gainesville
Interestingly, this park is well-known for your chances to find shark teeth fossils! Keep in mind it is against the rules to wade into the creek as it is thought to be contaminated.
I recommend you stay on the trail and enjoy the educational signs throughout the park with information on the local habitats. Alfred A. Ring Park has no fee.
7. Devil's Millhopper Geological State Park
A rainforest in Florida? Who knew?! This unique sinkhole has created Florida's own mini rainforest with rich vegetation and tons of wildlife.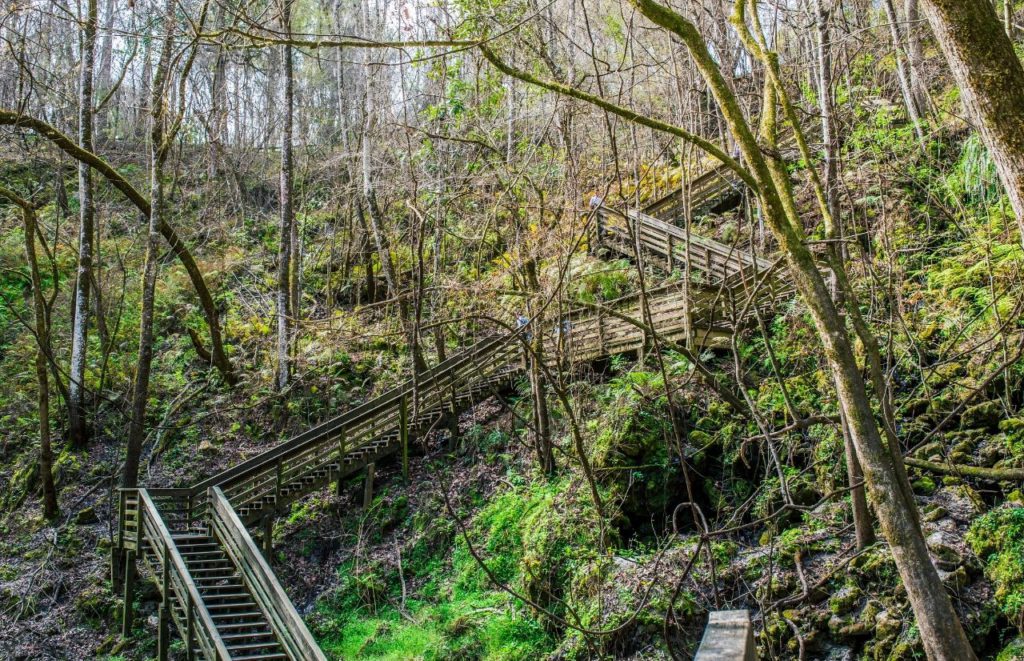 As you descend into the sinkhole you will feel like you've been transported to a faraway land while you discover this rare ecosystem.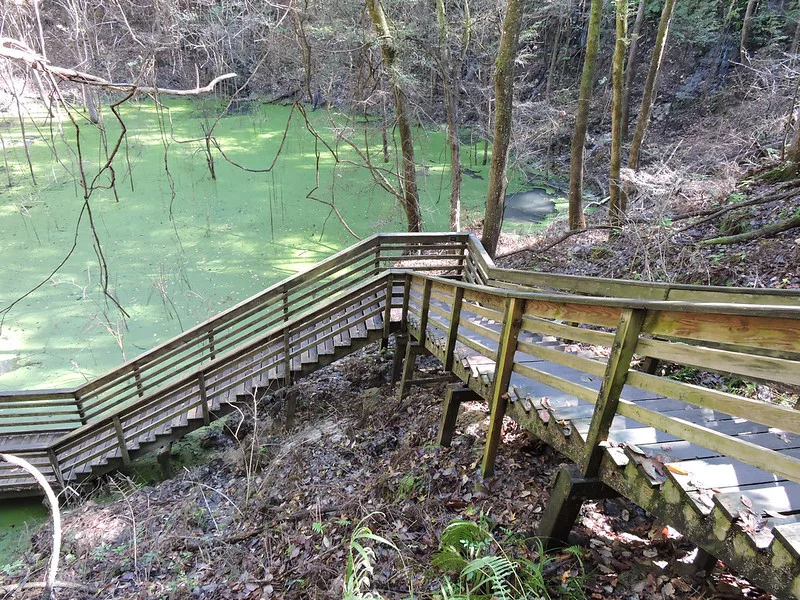 Why We Love This Nature Park in Gainesville
Between the temperature drop, the thick canopy, and water trickling through the limestone, you will forget that you're in Florida entirely.
Keep your eyes open for tree frogs! A trip to Devil's Millhopper costs $4 per vehicle or $2 for pedestrians and bicyclists.
Want DAILY Florida Travel Photos? Follow Florida Hipster on Instagram TODAY!
8. Kanapaha Botanical Gardens
Located near Lake Kanapaha, these botanical gardens are sure to blow you away.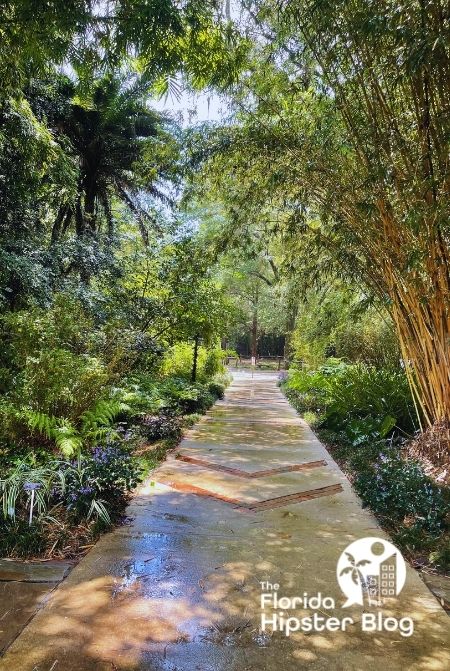 It's the perfect spot for a slow morning walk with your dog or an afternoon picnic with your loved ones.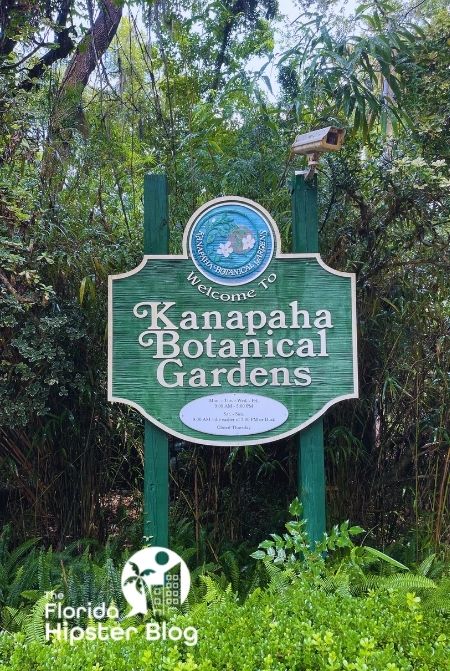 I just love how quiet and serene this attraction is Gainesville. With the beautiful scenery and the peacefulness of the the dripping water will make you feel as if you're in heaven.
Why We Love This Park in Gainesville
If you're looking for blooming, colorful flowers, the best months are June through September.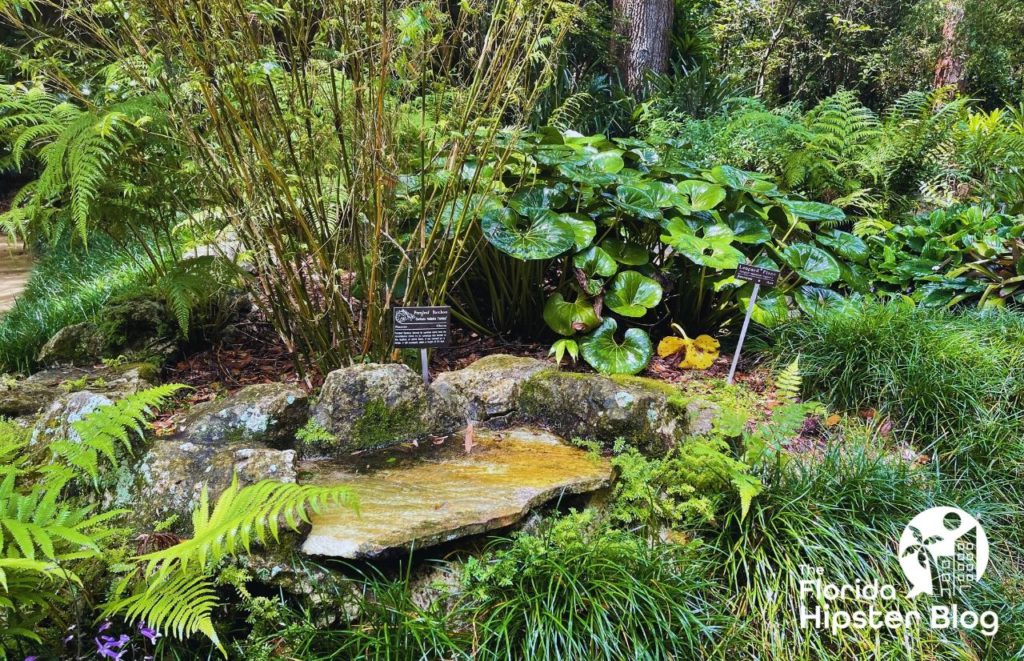 However, there are gorgeous plants on display year-round, including the largest bamboo display and herb garden in the Southeast.
Kanapaha Botanical Garden also hosts spectacular events throughout the year. Favorites include the Moonlight Walk, the Spring Garden Festival, and the Bamboo Sale.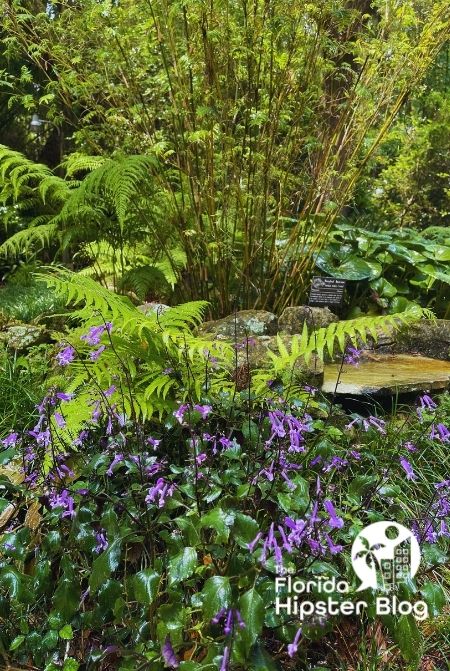 The area is also available for weddings and ceremonies. Can you imagine getting married here?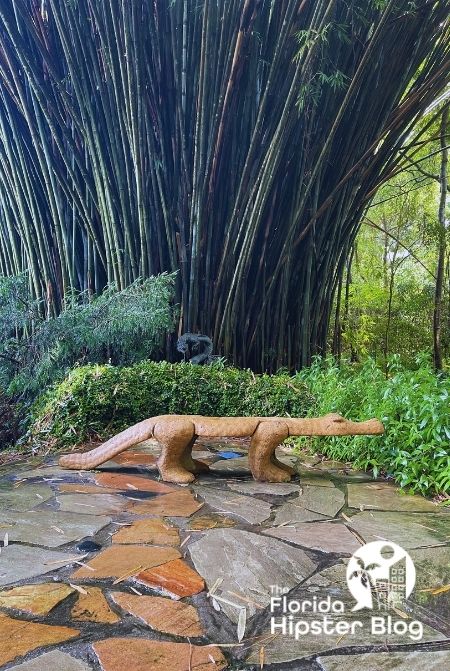 Prices on a normal day are $10 for adults, $5 for children, and free for kids under five.
9. Gainesville-Hawthorne Trail State Trail
Do we have any railway aficionados in the house? Then this is the perfect Gainesville park for you to check out.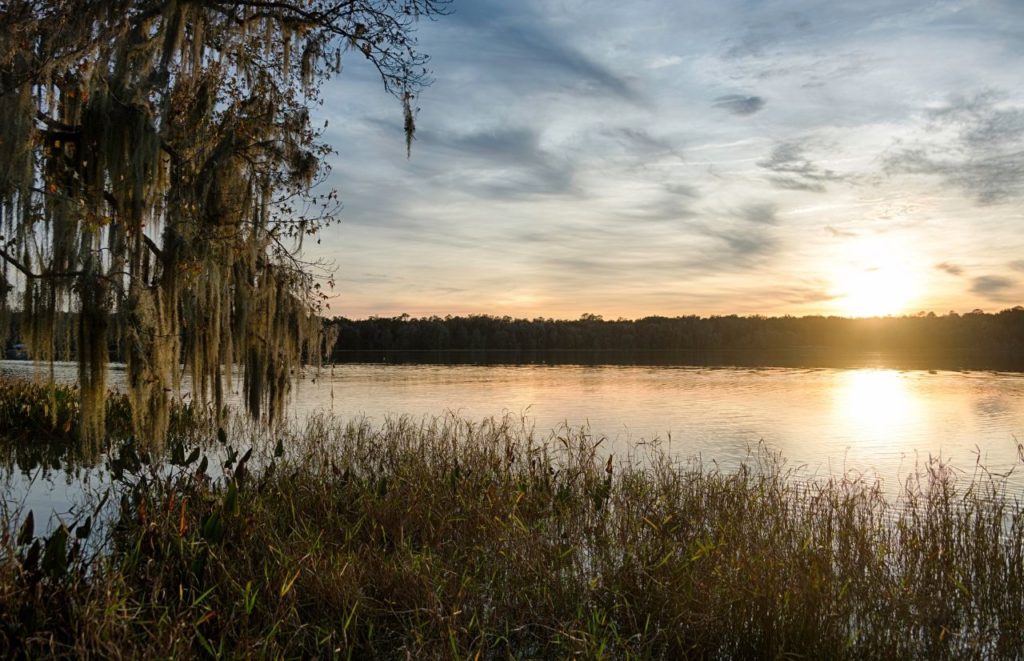 Much of the trail lies on an abandoned rail bed, and there are many remnants of the railway system to this today.
On your hike you're bound to see whistle markers or a concrete railway trestle.
Why We Love This Nature Park in Gainesville
The trail is filled with historical significance from the area's time as an integral part of a steamboat-railway system.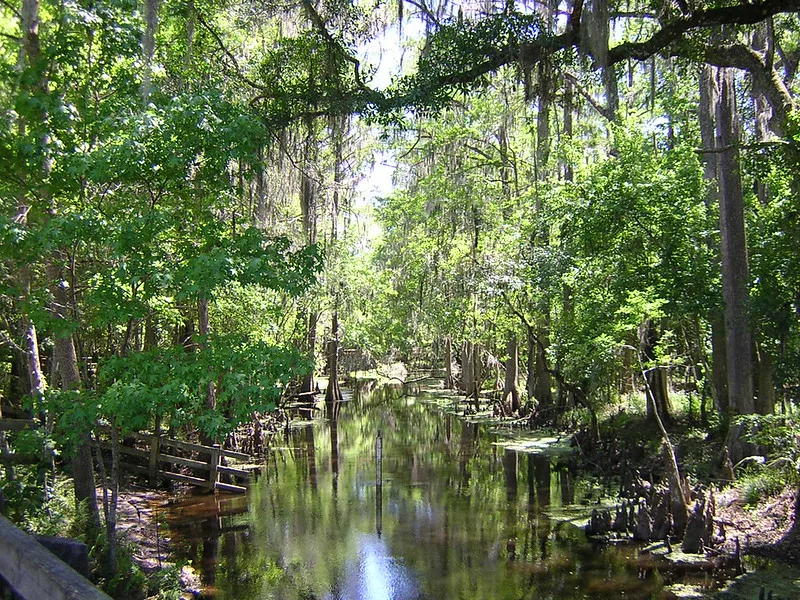 The park offers educational panels that explain the area's historical importance.
Like many other Florida parks, you can enjoy hiking, bicycling, horseback riding, birding, fishing, and wildlife viewing but better yet, there is no fee for entrance.
Recommended: 5 Best Museums in Gainesville YOU DON'T WANT TO MISS!
10. Morningside Nature Center
If you're looking for wildflowers, Morningside Nature Center is the Gainesville park for you!
What makes this spot unique is the fact that it's one of the only fire-dependent woodlands left.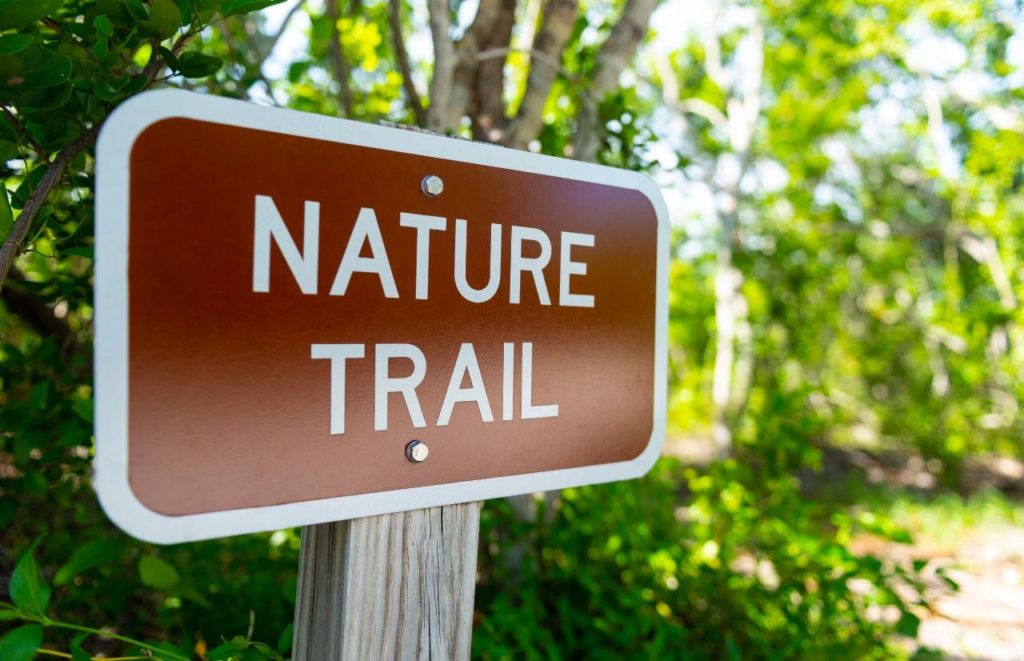 The fire-dependent longleaf pine basically thrives in the presence of forest fires while other species cannot.
Because of this, the park sometimes closes for prescribed burns on the area.
Why We Love This Nature Park in Gainesville
Here you will find 6 miles of trails that wind through various habitats that are home to a diverse collection of animals.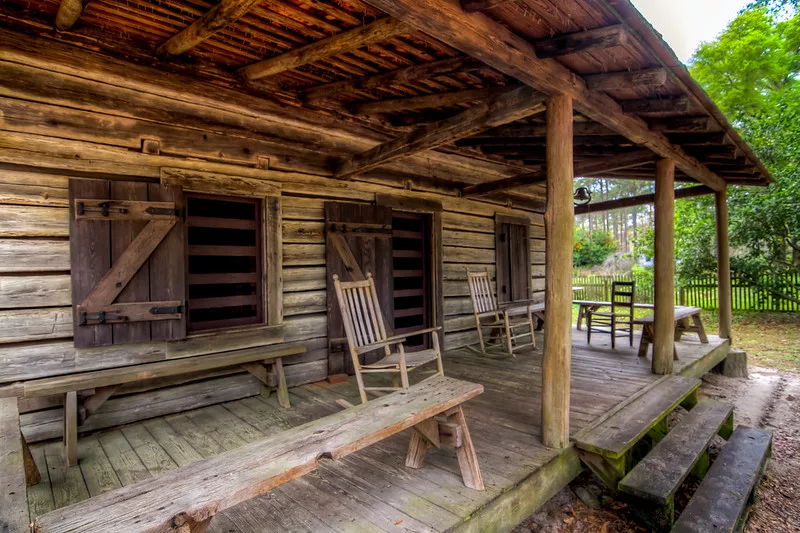 The park also offers a Living History Farm, the Barnyard Buddies program, and the Frogs and Friends program.
Each of these programs is free of charge, but they do accept donations to keep the park and programs running.
11. Depot Park
Looking for a bit more action for your day at the park? Depot Park is Gainesville's premium city park with no shortage of things to do for your day out.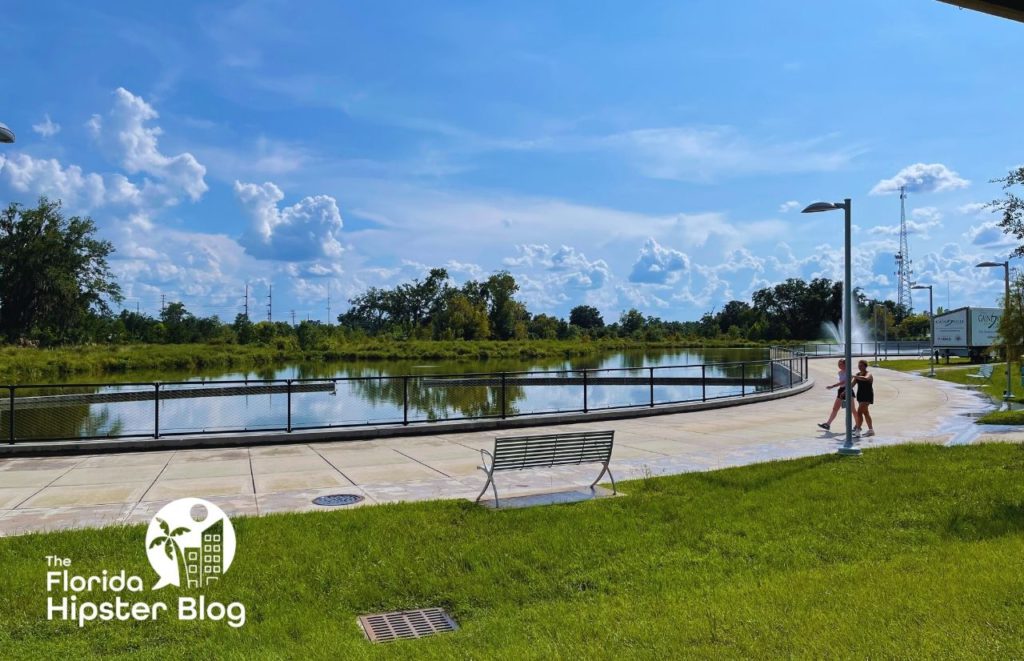 What to Expect at Depot Park in Gainesville, Florida
Custom playground
Blue Grotto splash park
A promenade around the pond
Pavilion for picnics
Open lawns for relaxing
A walking trail through the conservation area that's filled with local wildlife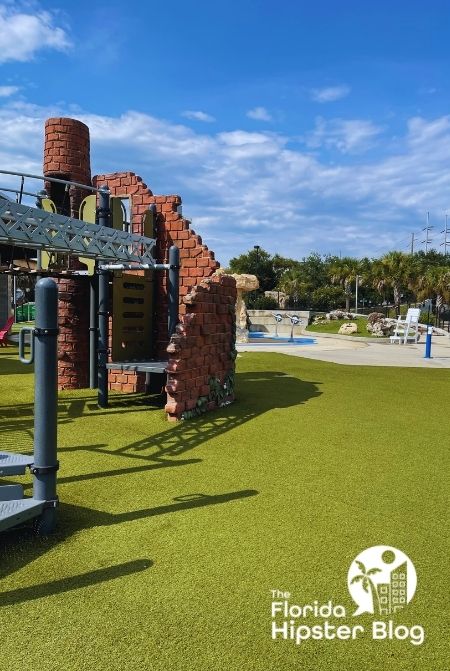 Why We Love This Nature Park in Gainesville
On top of all that action, Depot Park holds regular events like concerts and shows.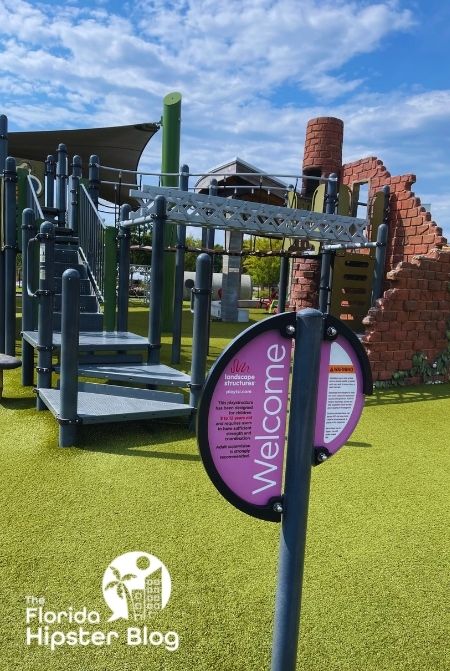 There is also the CADE Museum for Creativity and Invention meant to inspire visitors to get curious and explore the world around them.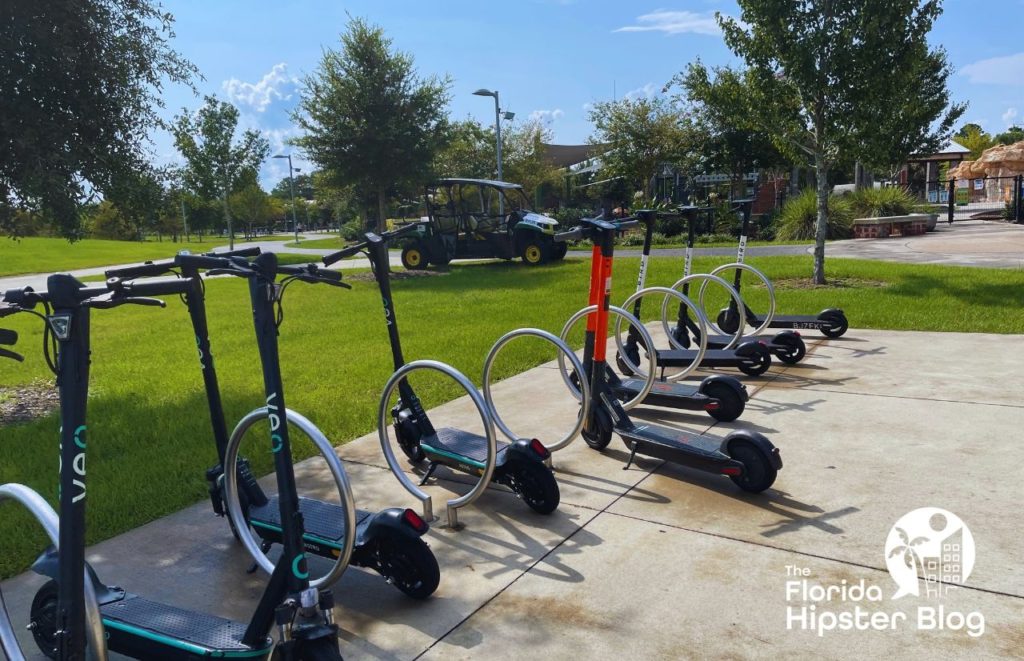 The park is totally free for anyone to visit, however, there is an entrance fee for the museum.
Recommended: Day Trip from Gainesville: 32 Incredible Places to Visit Less than Three Hours Away!
My Final Thoughts on the Best Trails and Parks in Gainesville
Honestly, no matter which Gainesville park you choose to visit on your next day off or while you visit, you won't be disappointed.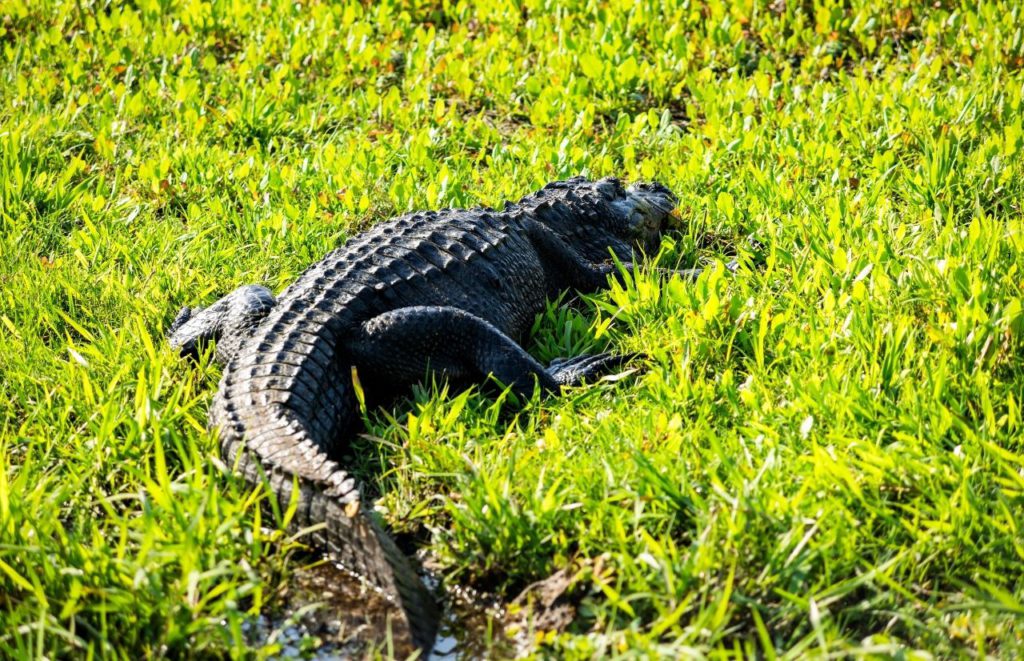 Each one offers something unique and special, but all of them will leave you feeling rejuvenated and refreshed after spending some time in nature and soaking up the fresh air.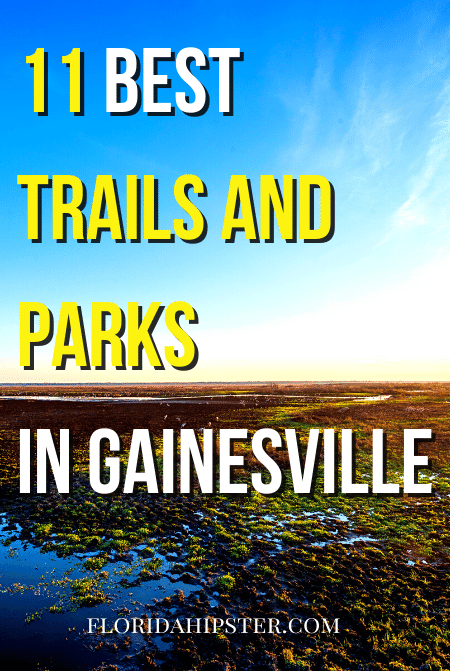 Who knew that Gainesville had so many spectacular parks to offer? What's your favorite park in the city? Let us know in the comments section below.
Happy Florida Travels!
If you enjoyed this article, then you'll love these: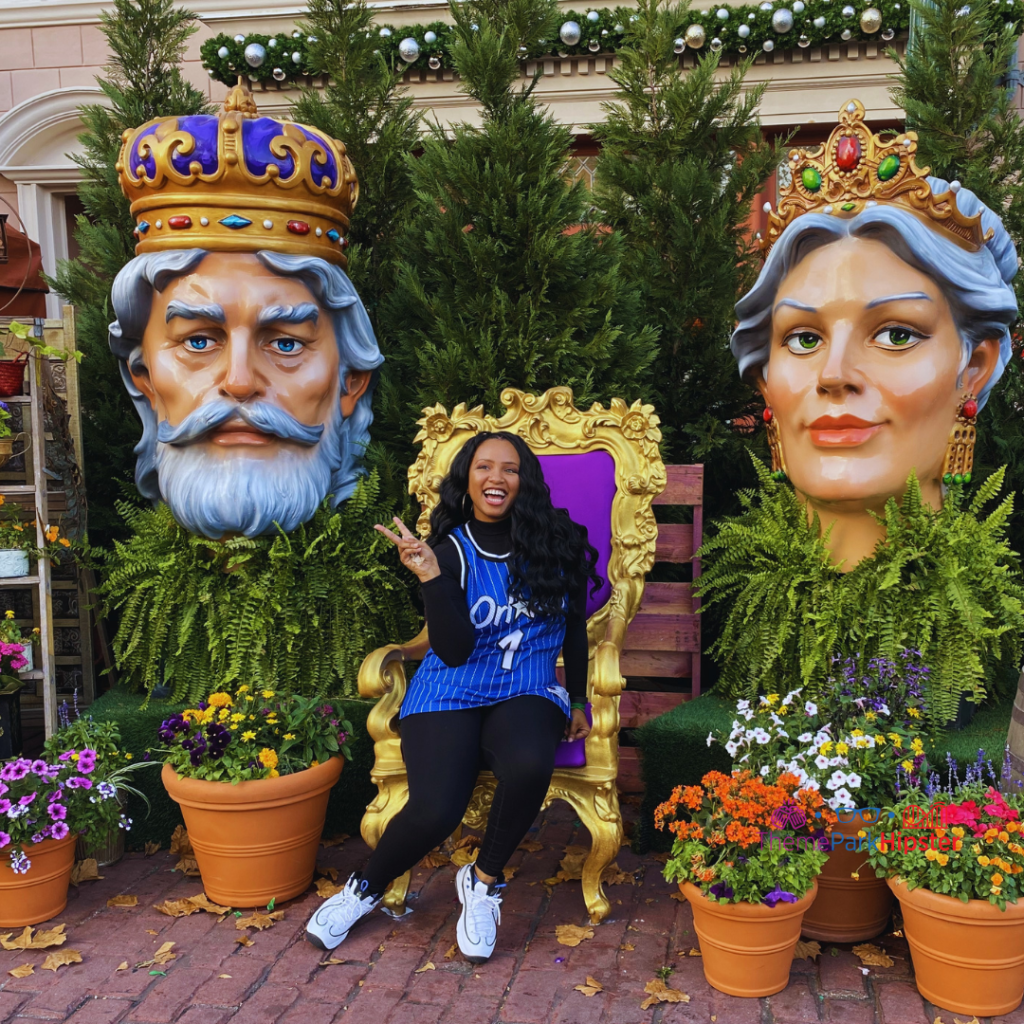 My name is NikkyJ. I'm a wife, a mother, a pharmacist turned theme park blogger, and a writer who loves exploring all the hidden gems of Florida!
I was born and raised in Leesburg, Florida which attributes to my passion about for this amazing state.
I want to show you how you can create your own memories while discovering the Sunshine State!
Connect with me on Instagram!
Some Photos Courtesy of Canva.com
(Original Article Date: January 3, 2022/Updated on July 10, 2023)