Are you looking for things to do in Orlando with Toddlers or a baby on your trip that's NOT revolved around Walt Disney World?
When a city is home to the most magical place on Earth, it can be so easy to overlook all the other incredible highlights and attractions it has to offer.
However, Orlando is no one trick pony and boasts an extensive list of phenomenal things to do and places to see.
With kids in tow on a Florida trip, entertainment is key and no age group requires more stimulation than toddlers.
Thankfully, Orlando has an excellent selection of activities and there is an abundance of things to do in Orlando with toddlers that's not Disney.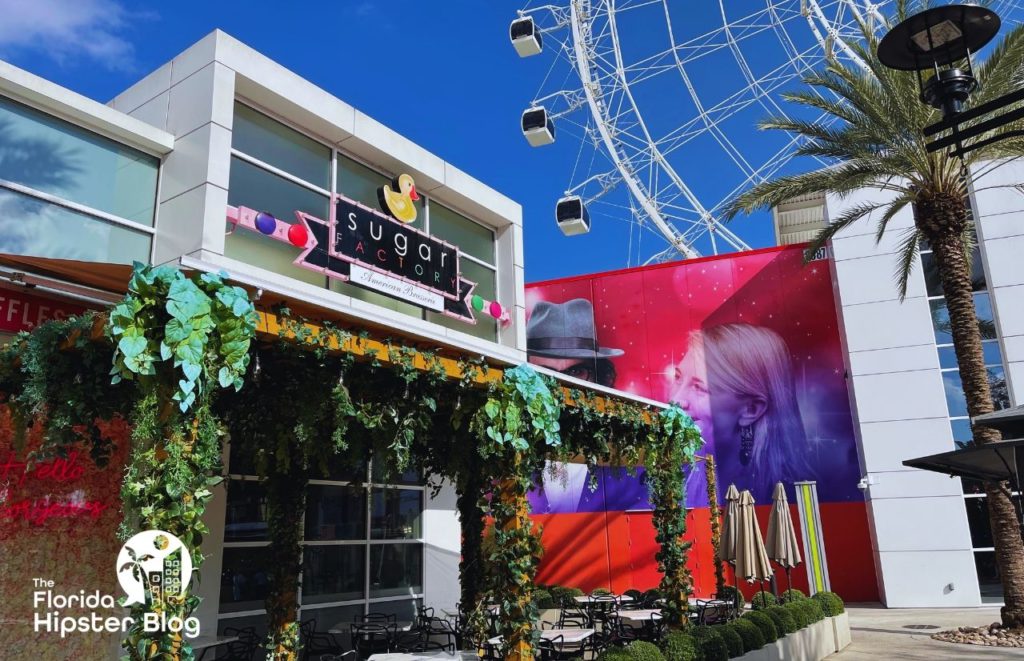 THIS POST MAY CONTAIN AFFILIATE LINKS. PLEASE READ MY DISCLOSURE FOR MORE INFO.  Which means if you click on certain links, I may receive a small commission at no additional charge to you.
1. Chocolate Museum & Cafe
Known as Orlando's sweetest attraction, the Chocolate Museum and Cafe is a delight for all the family.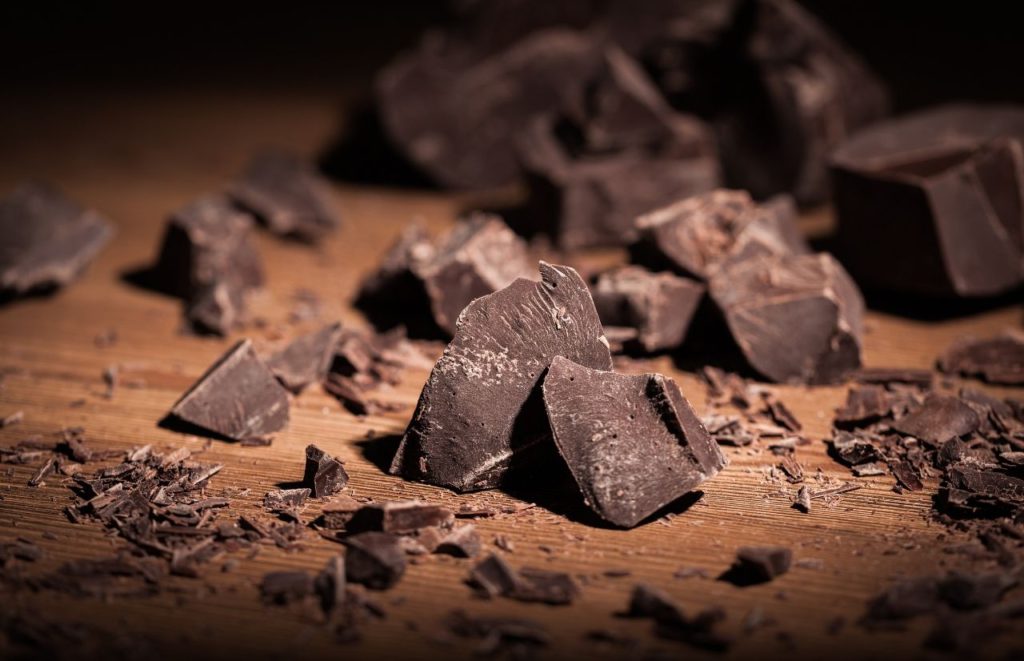 Dive deep into the history of the world's most popular treat and see how chocolate is made from scratch in addition to indulging in some of the delicious samples.
The museum has multiple interactive displays providing a fun, sensory experience for little ones as well as featuring intricate chocolate sculptures of some of the world's most iconic landmarks.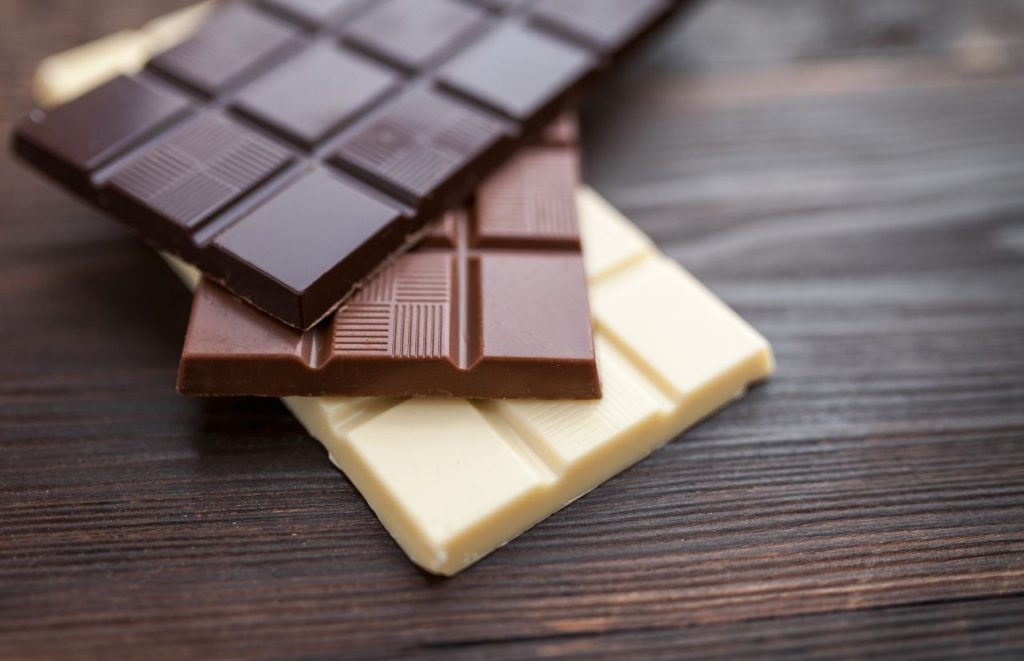 After a guided tour and a tasting session of gourmet chocolates, pop by the cafe with a menu bursting with chocolate goodness interspersed with some savory items.
ORDER NOW to secure your Walt Disney World theme park ticket! GET MY TICKETS.
2. Visit An Orlando Farm
Orlando is renowned for theme parks, water parks and exciting attractions, so it may be surprising to know Orlando is also home to some of Florida's most incredible farms.
There are so many farms scattered across Orlando to choose from, all with something different to offer.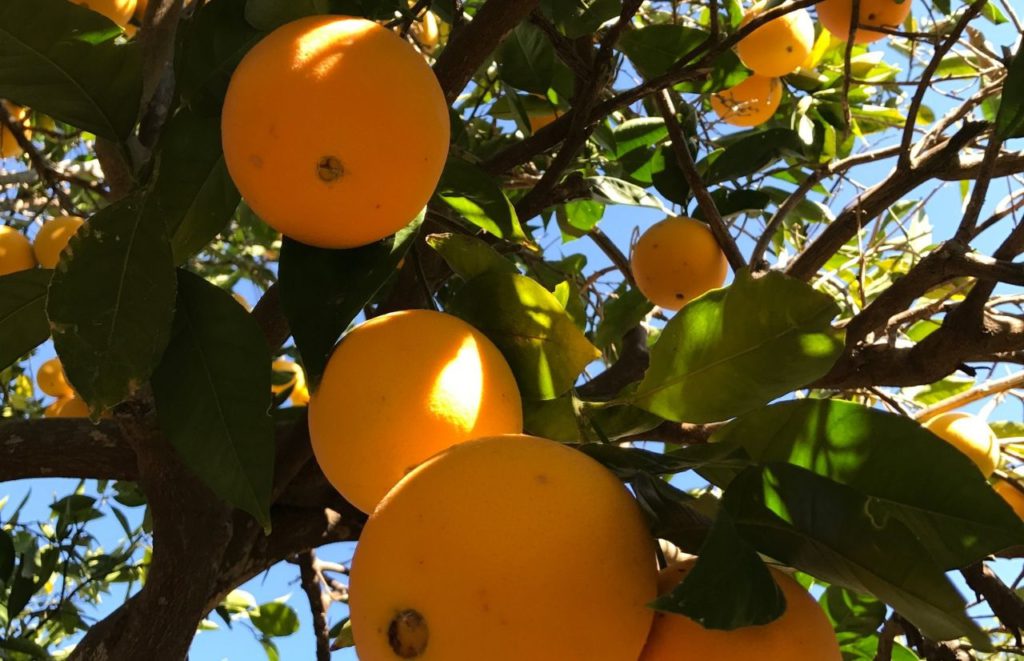 A farm is a great option with babies and toddlers as young children are fascinated by animals and a lot of farm animals are placid enough to allow a spot of interaction such as feeding and petting. 
Wildflower Farm is a great place to visit for animal interaction and even offers baby goat yoga sessions that the kids can get involved in.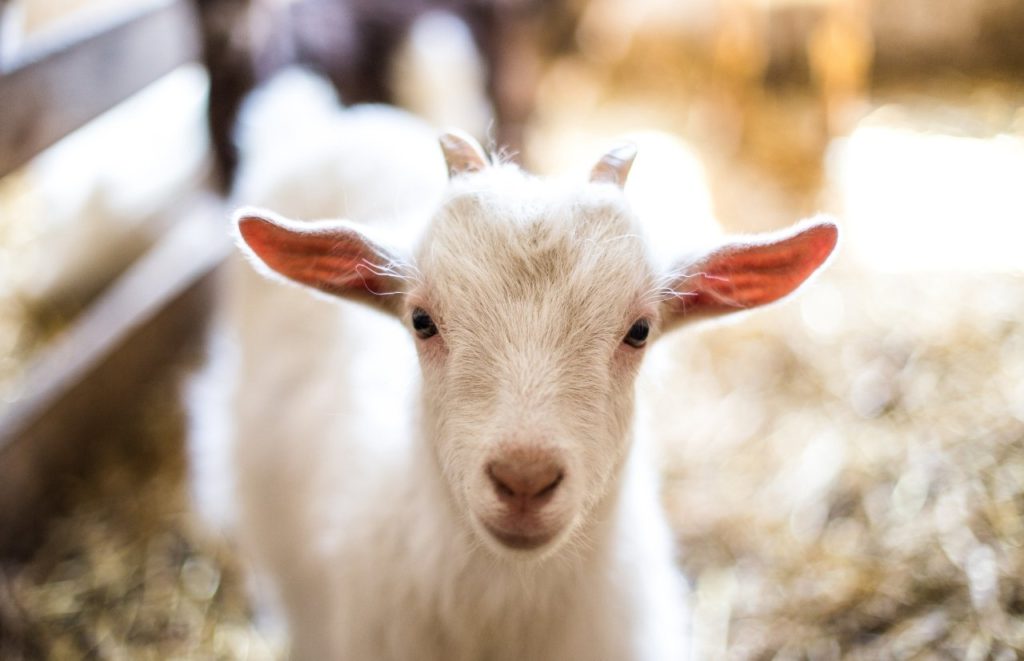 Orlando also offers a great selection of U-Pick farms like Beck Brothers Citrus or Long and Scott Farms where all the family can get involved picking fruit or even attend seasonal events with pumpkin picking, corn mazes and hayrides.
3. SeaWorld Orlando (Sesame Street Land)
Orlando is a maze of theme parks and one boasting the most to offer toddlers is without a doubt SeaWorld Orlando.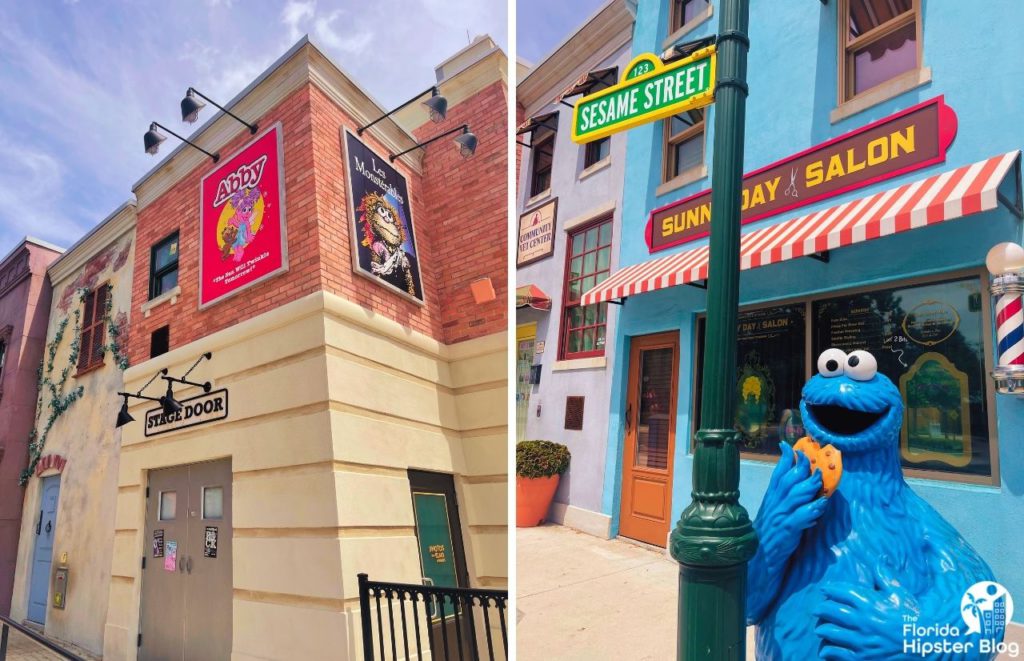 Not only does SeaWorld Orlando feature excellent marine attractions and sealife shows that are certain to dazzle and entertain your little ones, the property is also where you can take a walk down Sesame Street.
Sesame Street Land at SeaWorld Orlando is designed with little ones in mind. Making it one of the best things to do in Orlando with toddlers!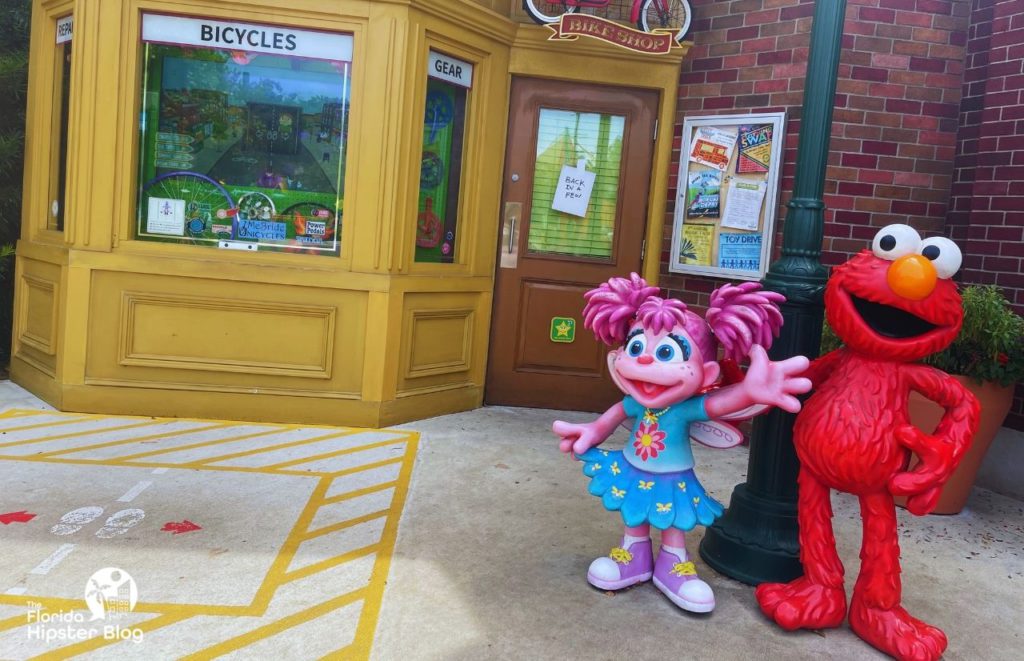 It also offers the chance for children to hop into their television set and explore the world of Sesame Street through rides, attractions and character experiences that toddlers are thrilled and amazed by.
Recommended: 10 Best Restaurants Near SeaWorld Orlando For EVERY Budget!
4. Lake Eola
Nestled in Downtown Orlando, Lake Eola has so much to offer all the family.
Lake Eola offers an abundance of park space to run around in and a beautiful lake with a loop circuit ideal as a walking or jogging trail.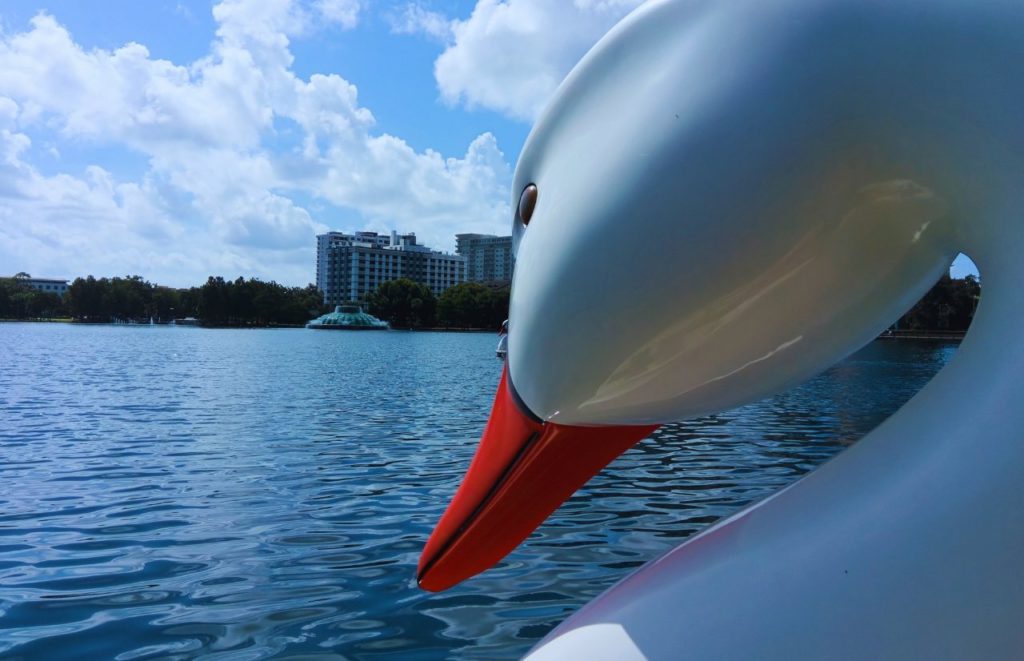 You can also hop aboard a swan pedal boat, a fun way to explore the water or discover one of Lake Eola's two playgrounds with slides, swings and climbing frames.
The piece de resistance of Lake Eola is the Walt Disney Amphitheater, an outdoor stage which hosts shows, concerts and outdoor movie showings including children's favorite flicks.
Both babies and toddlers will love this fun little thing to do in Orlando, Florida.
Recommended: 8 Magical Gardens in Orlando You Have to Visit
5. Orlando Science Center
This interactive science museum is a fun and educational experience for all ages.
Orlando Science Center is packed with exciting, interactive exhibits where all the family can explore, experiment and discover through fun activities.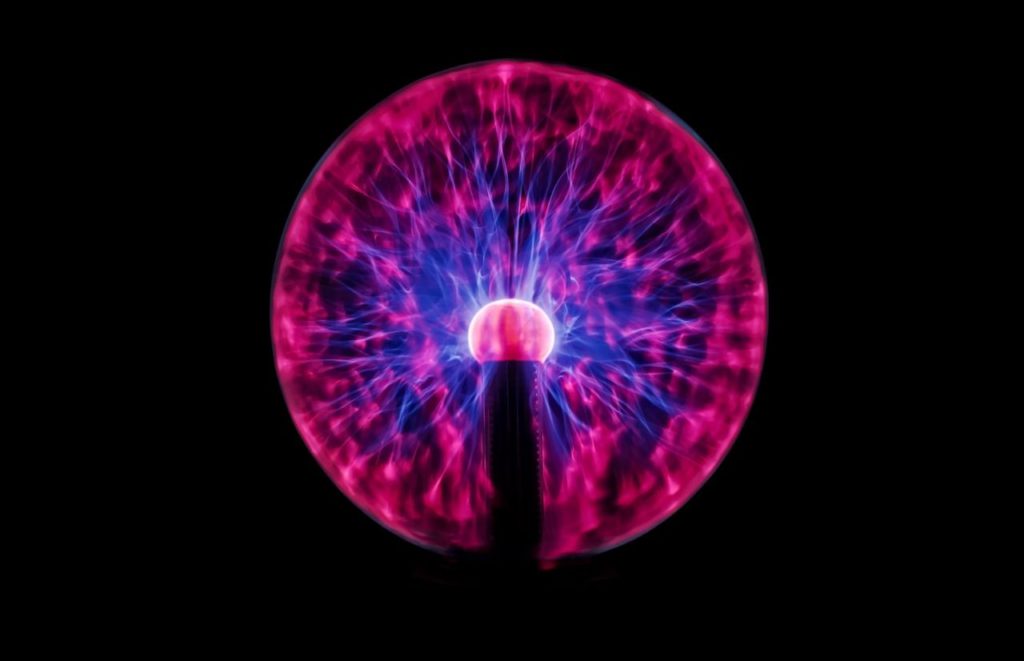 The center also features KidsTown dedicated to ages 0-7 where little scientists can make their own discoveries through imagination, role-playing and skill-based activities.
KidsTown also features Toddler Town, a designated play space for ages 0-2, a sensory area where the youngest scientists can burn off energy and let imaginations run wild.
6. Monkey Joe's Pointe Orlando
Step into the heart of Monkey Joe's jungle and enjoy unlimited play at this exciting indoor playground.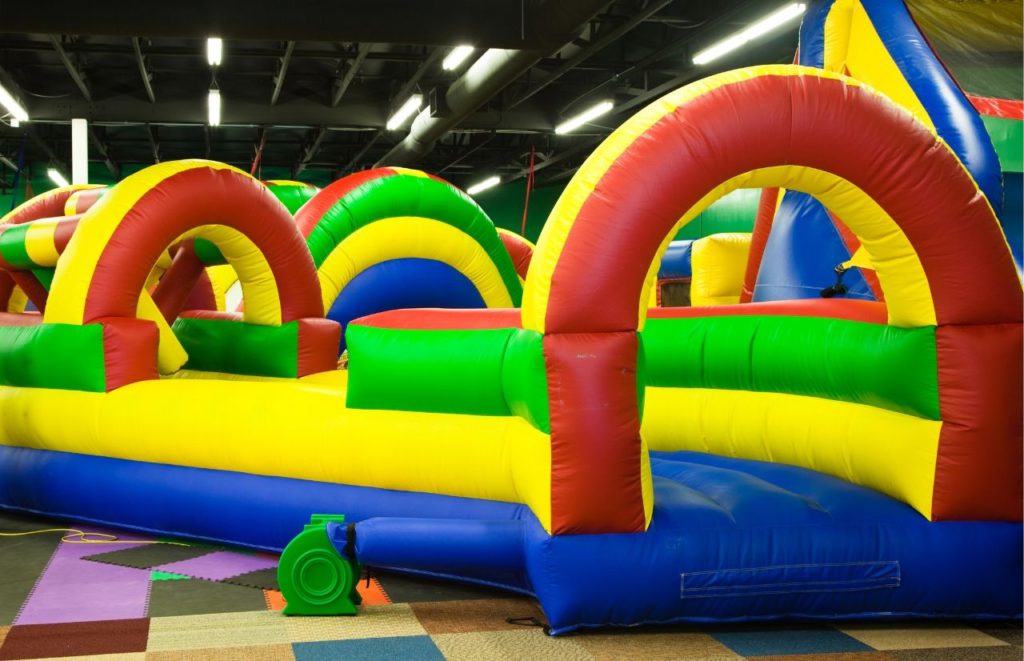 Monkey Joe's offers a wall-to-wall play area full of inflatables, slides, obstacle courses and so much more.
The ultimate destination for childhood fun, Monkey Joe's is the best spot in Orlando for indoor play activity bursting with fun and adventure.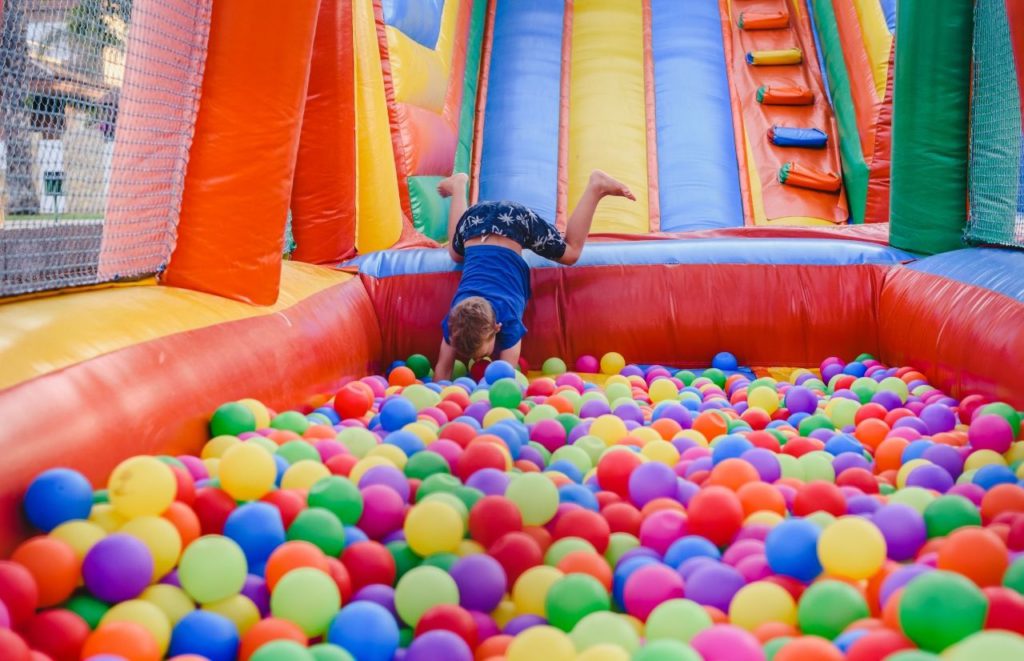 Monkey Joe's also features the Mini Monkey Zone, a baby and toddler play area for ages 3 and under. This is where the smallest monkeys can play and discover in a safe space.
ORDER NOW to secure your Universal Studios theme park ticket! GET MY TICKETS.
7. Crayola Experience
The most creative destination in Orlando, Crayola Experience is a unique family attraction for all the family.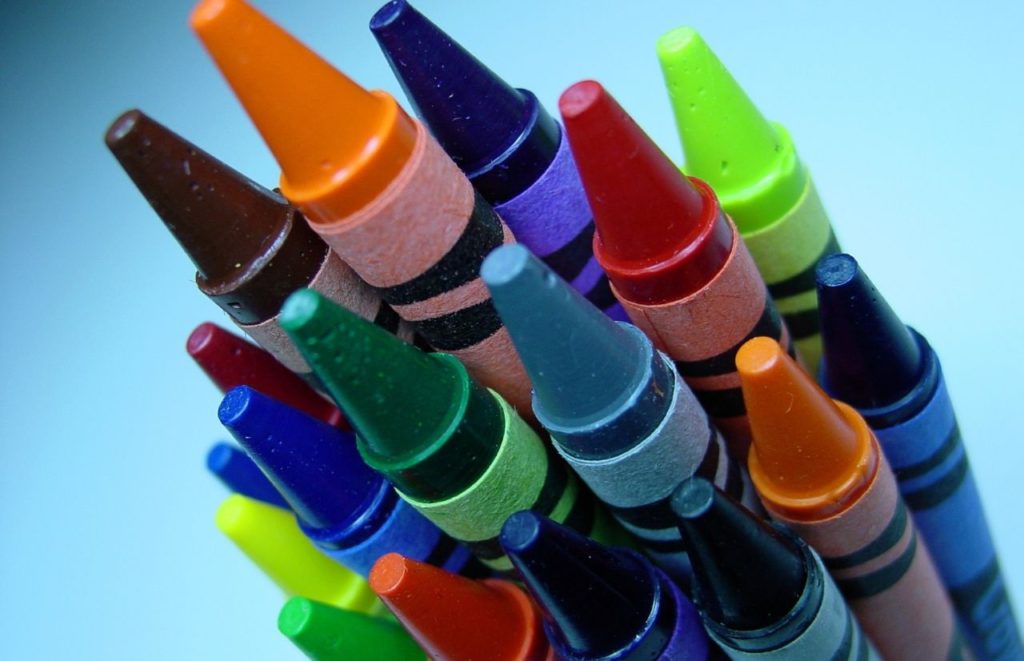 Explore the world of color, embark on artistic adventures and discover your creativity through the magic of Crayola.
Crayola Experience has a wealth of exciting activities with 26 different on-site attractions including art classes, crayon personalization and playgrounds.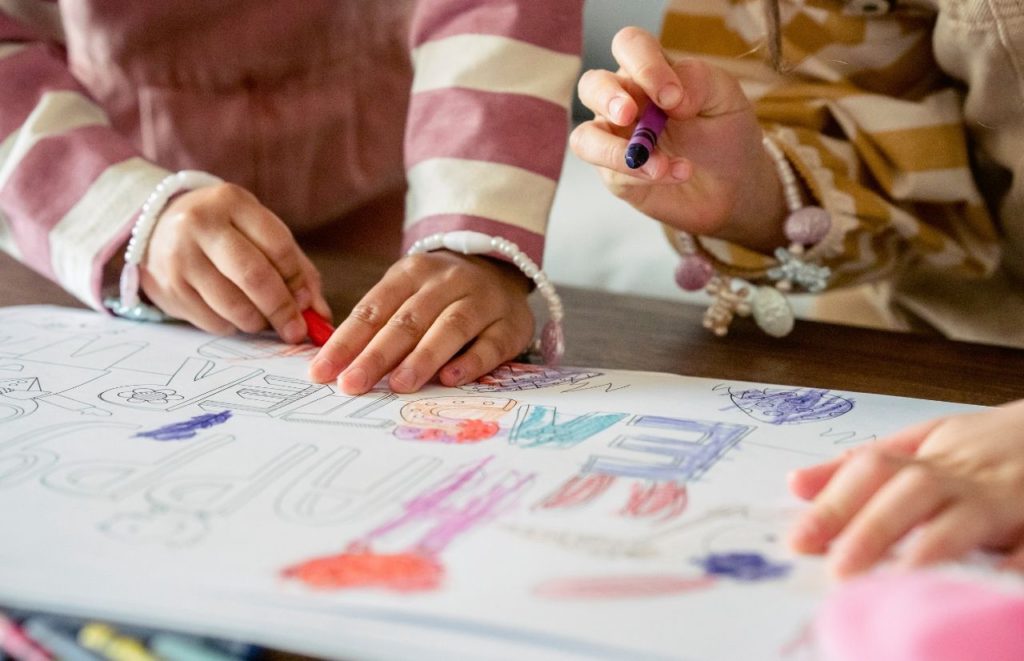 Toddler Town offers a color bursting play area for the youngest crayon fans whilst Scribble Square is a popular chalk experience where little ones can color and create a life-size floor neighborhood.
There is so much fun to be enjoyed at Crayola Experience, it is really no surprise that it is Florida's leading creative attraction.
8. My Little Town Kids
Orlando's premier children's entertainment venue, My Little Town Kids is one of Florida's best indoor playgrounds.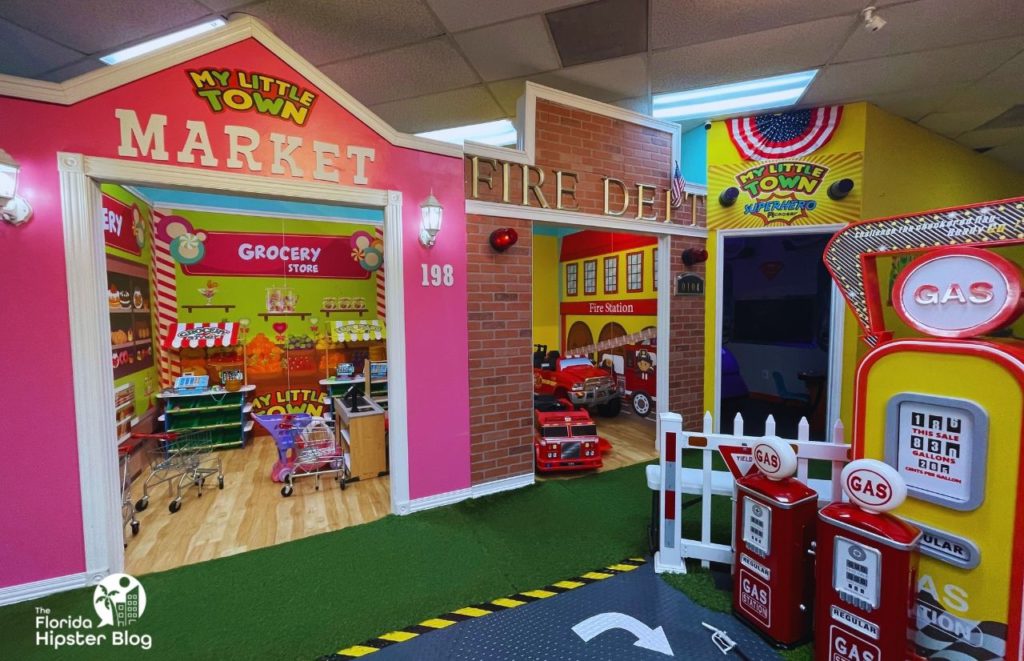 Welcoming children from 6 months of age, My Little Town Kids has something to offer every childhood age bracket with soft play, imagination corners, play equipment and even arcade games.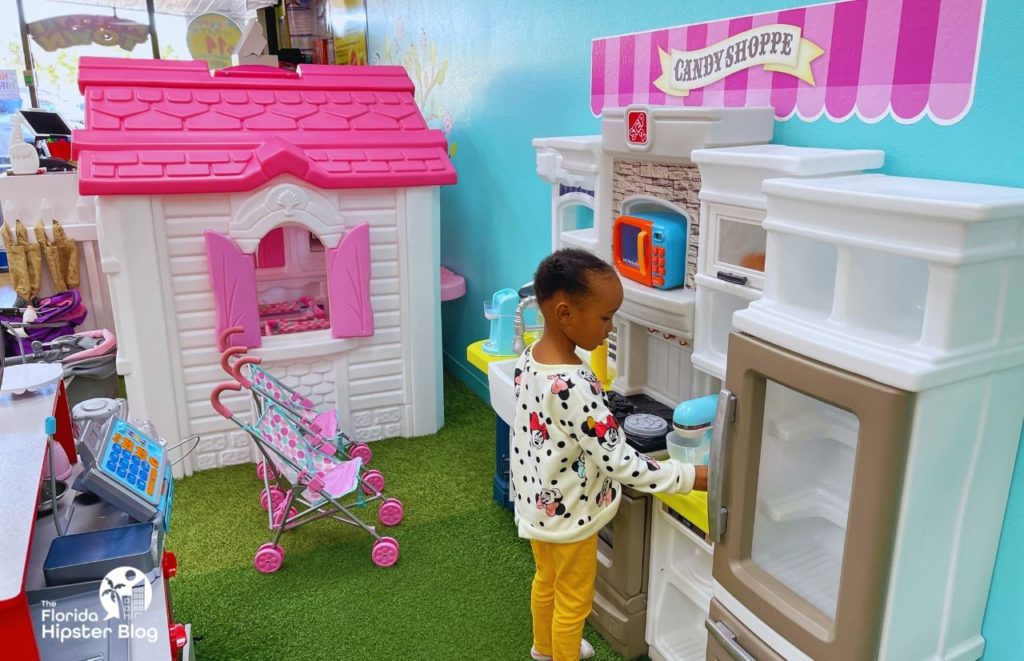 With imagination at the heart of the mission of My Little Town Kids, little ones can role play, dress up and carry out day-to-day activities and jobs just like the adults they look up to. Making it one of the best things to do in Orlando with toddlers.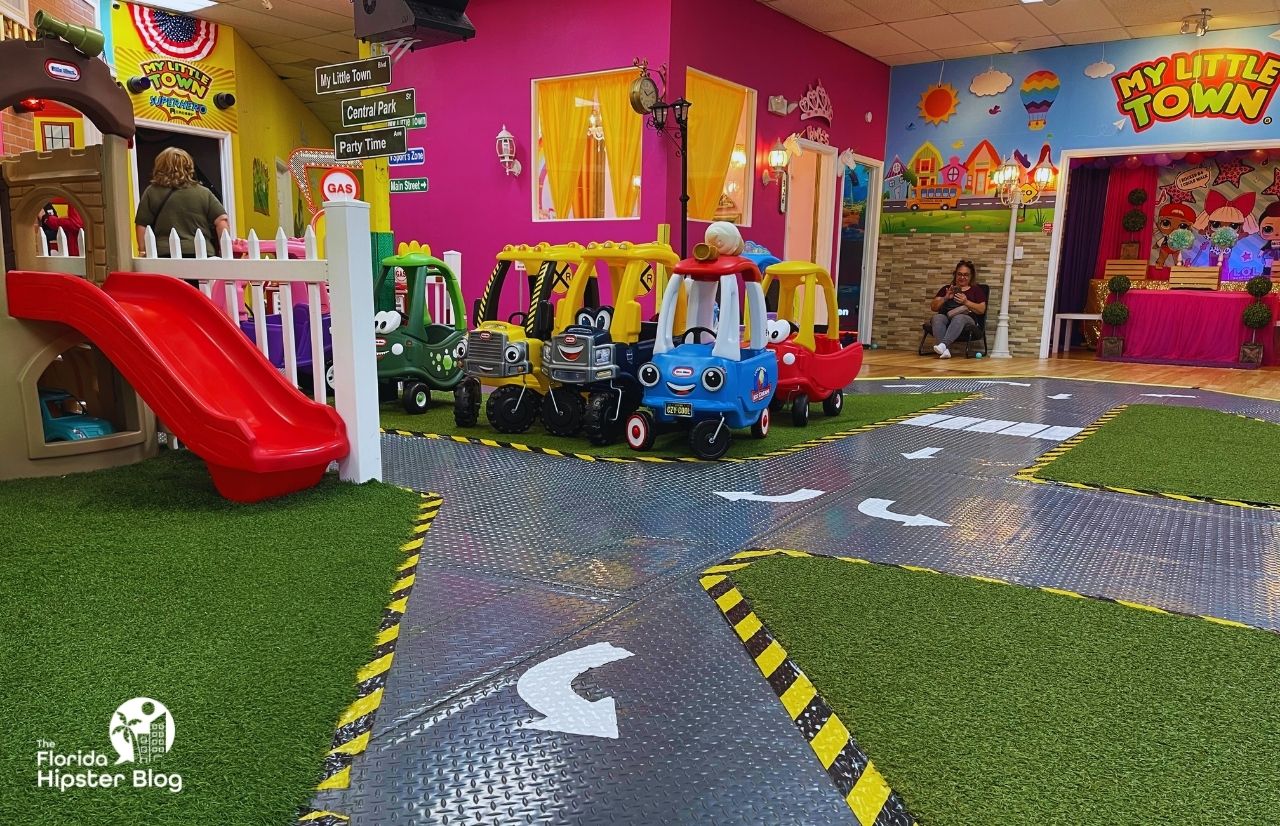 9. Kennedy Space Center
NASA's premier and most famous spaceport, Kennedy Space Center is one of Orlando's leading attractions.
Offering exhibits, shows and tours of the spaceport and the work of NASA, Kennedy Space Center is the ultimate destination for budding astronauts.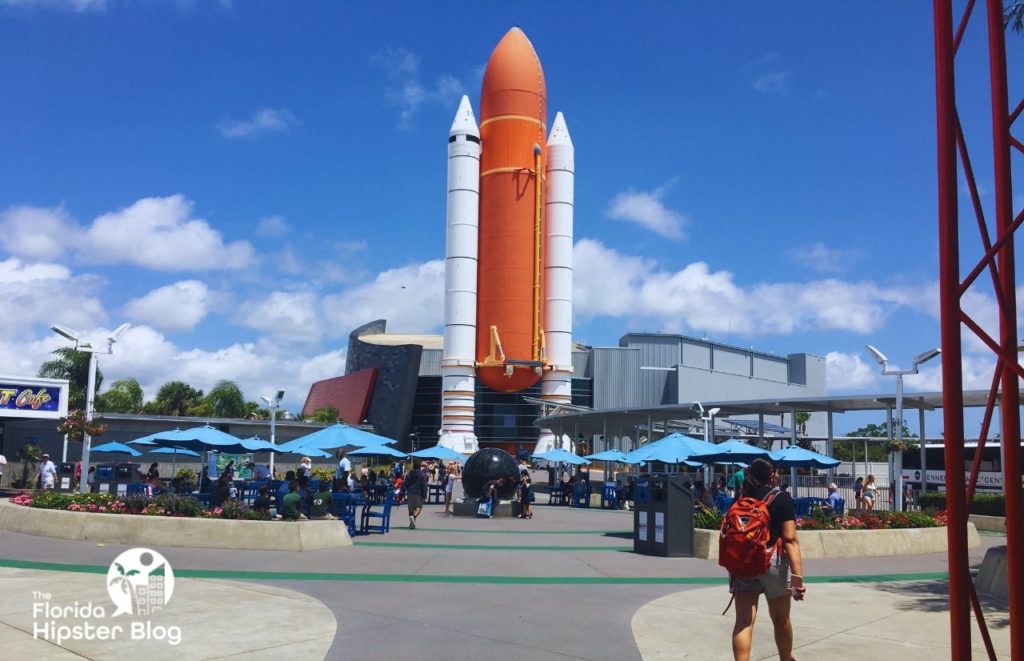 Kennedy Space Center has a staggering collection of activities to embark on and attractions to experience with something suitable for every age.
The immersive multi-storey playground Planet Play is a highlight for toddlers allowing children from the age of 2 to play on the planets.
10. Sea Life Orlando Aquarium
Little ones are mesmerized by the underwater world and where better to explore it than Sea Life Orlando Aquarium.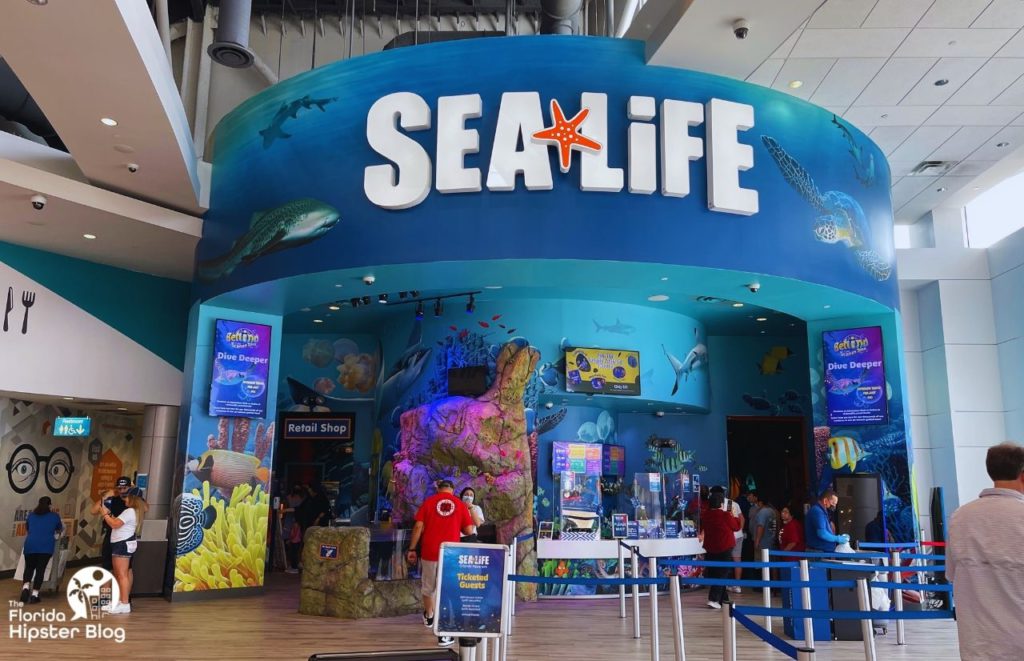 Not only does Sea Life Orlando feature an abundance of interesting tanks and displays of some of the world's most spectacular sea life, the aquarium is also home to Orlando's only 360 degree walkthrough ocean tunnel.
Sharks swim above you, fish below you and toddlers will be in awe with the underwater world surrounding them.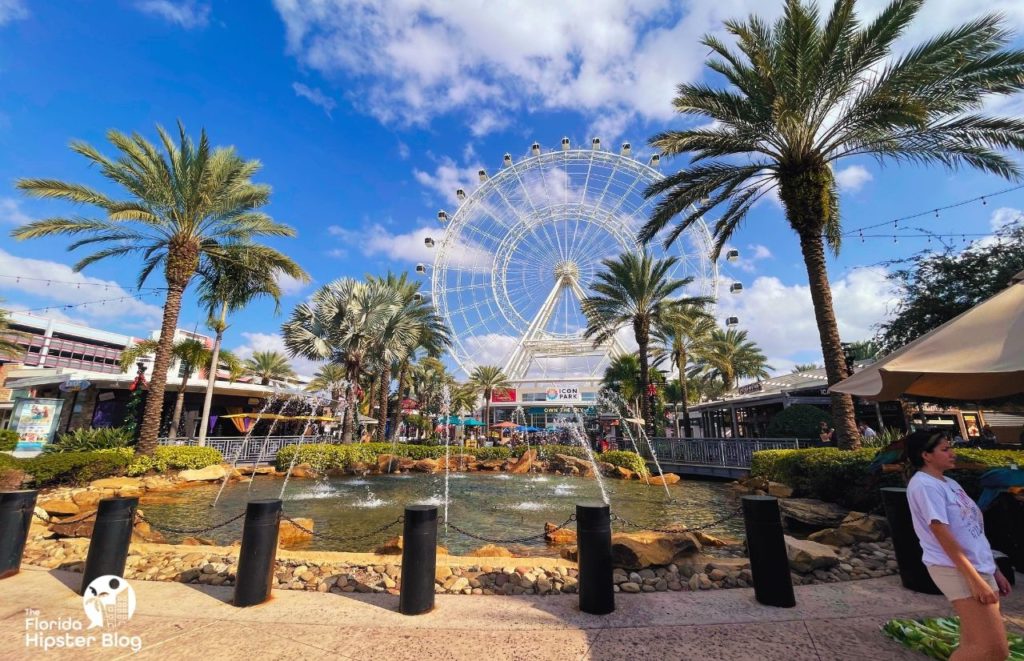 The aquarium also boasts multiple interactive zones for unique creature encounters and exciting sensory experiences. You can enjoy this adventure inside ICON Park!
11. Chuck E Cheese
Home to three Chuck E Cheese establishments, including one on International Drive, Orlando is the ideal place to enter the fun-filled world of the restaurants' iconic mascot.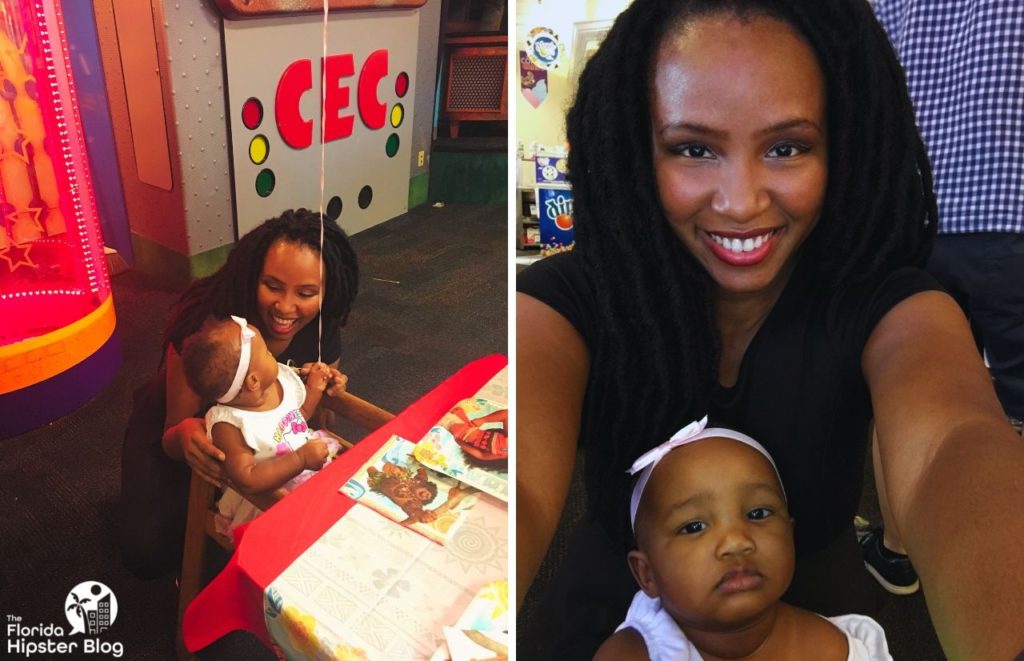 The epicenter of pizza and play, Chuck E Cheese is loved by all ages whilst little ones in particular are thrilled by the whole experience.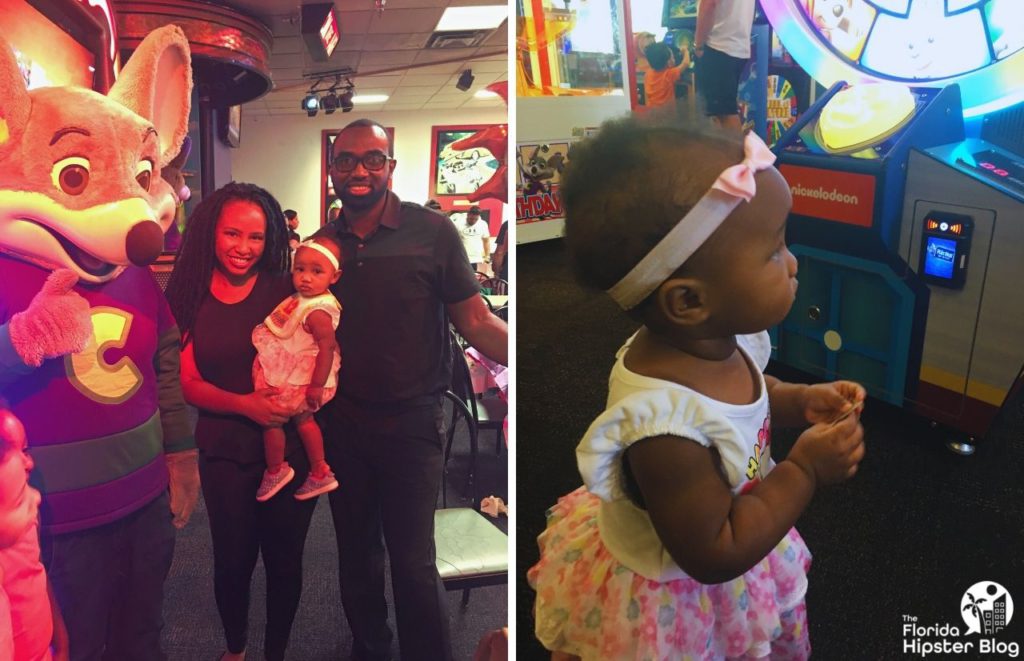 Toddlers can run wild and burn their excess energy in the safe and controlled environment of Chuck E Cheese which also offers a variety of menu options that even the fussiest eaters will indulge in.
At Chuck E Cheese, kids can unapologetically be kids and can play games, win prizes and have fun to their heart's content.
12. Jungle Zone
Just a short drive from Orlando in Lake County, Jungle Zone is Florida's premier inflatable play park.
This indoor play area features inflatable fun to keep kids entertained for hours with connecting slides, bouncers and play spaces as well as an arcade zone.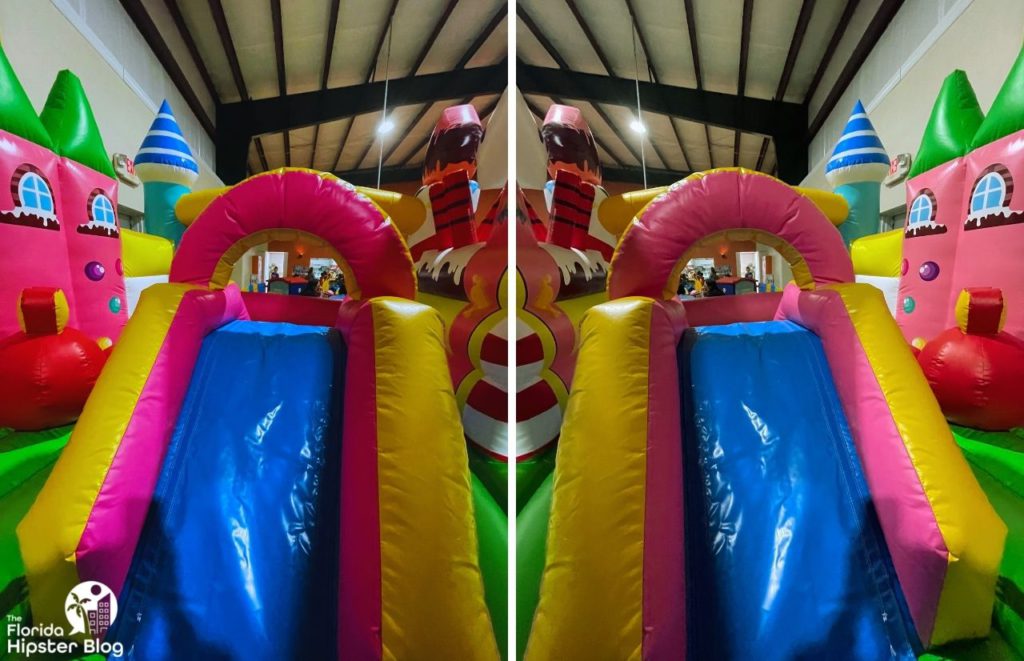 Toddlers can also enjoy the fun in a safe space separate from the main attraction with soft play and inflatables in a designated toddler-only zone.
The baby and toddler zone is dedicated to kids under the age of 4 with shark and candy themed bounce houses, junior slides and so much more. Making it one of the best things to do in Orlando with toddlers.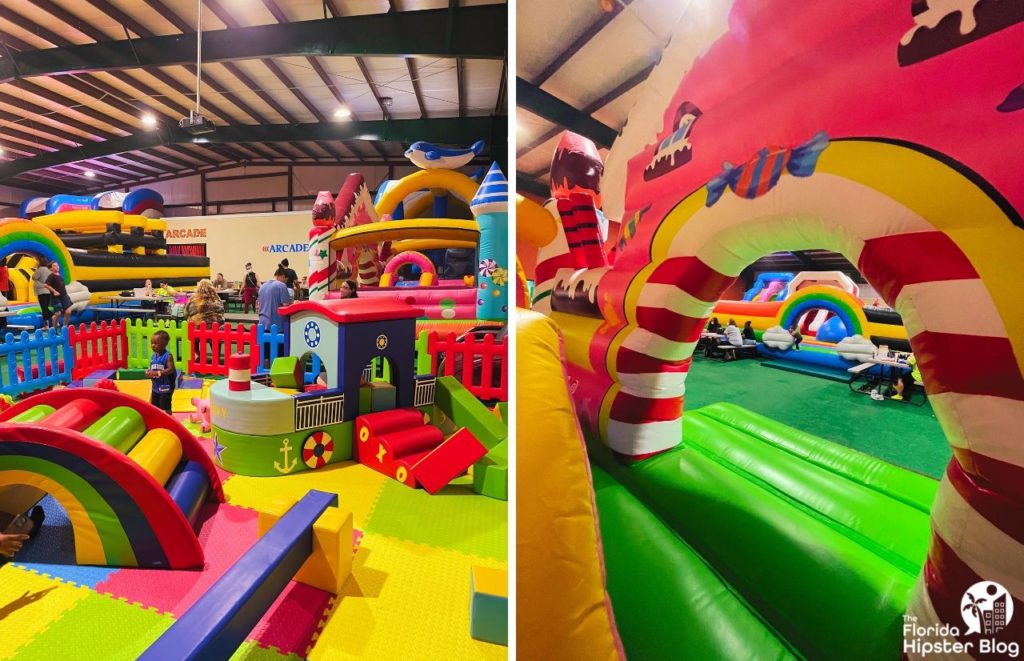 On the first Wednesday of every month, Jungle Zone hosts Toddler Day where the entire attraction is open to toddlers only and allows them to experience the entire attraction safely without boisterous older children.
13. Visit One of the Many Orlando Parks
With so many attractions, it can be easy to miss the natural beauty and green spaces in Orlando.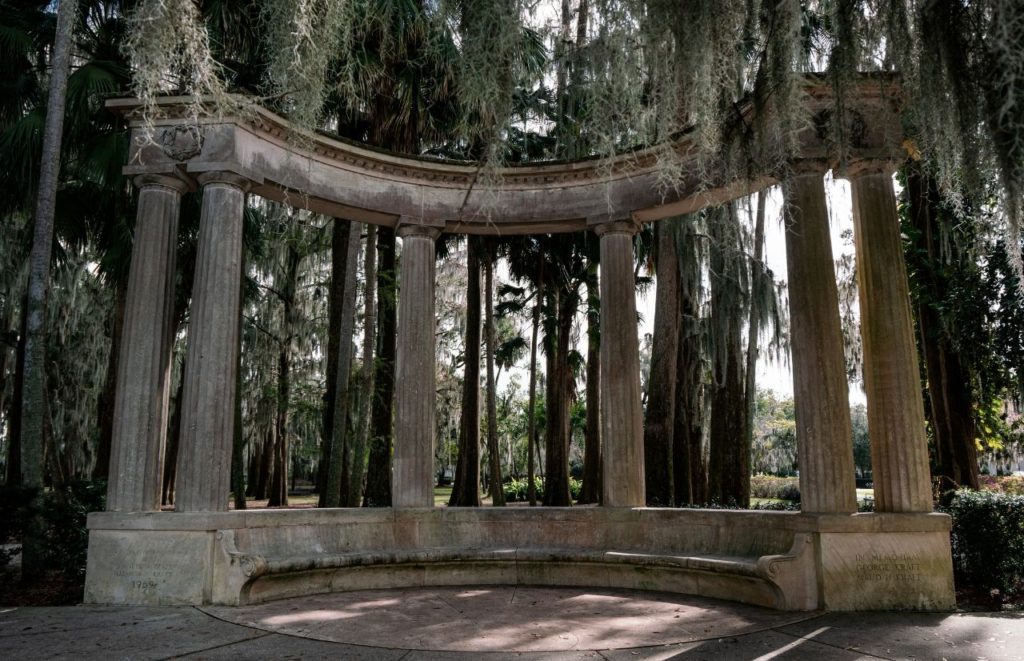 The city boasts a wealth of urban parks with scenic open space, beautiful landscapes and exciting playgrounds.
A park day can be a cheap, budget-friendly activity that all the family can enjoy, so pack a picnic and head down to one of Orlando's beautiful parks such as Dickson Azalea Park or Lake Highland Park for a chilled, outdoorsy day.
14. District Kids!
On the outskirts of Orlando in Oviedo, District Kids is imagination central for little ones.
A destination for fun and adventure, District Kids sparks the imagination of children with hands-on interactive exhibits and activities.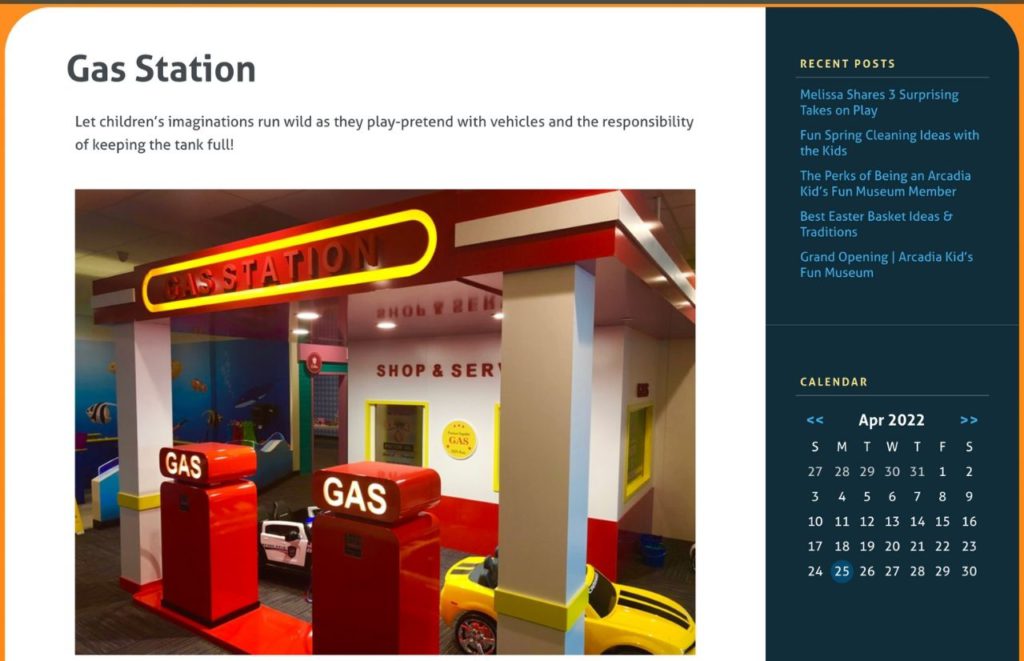 The District Kids is part play museum and part indoor playground providing education and excitement for children. Making it one of the best things to do in Orlando with toddlers.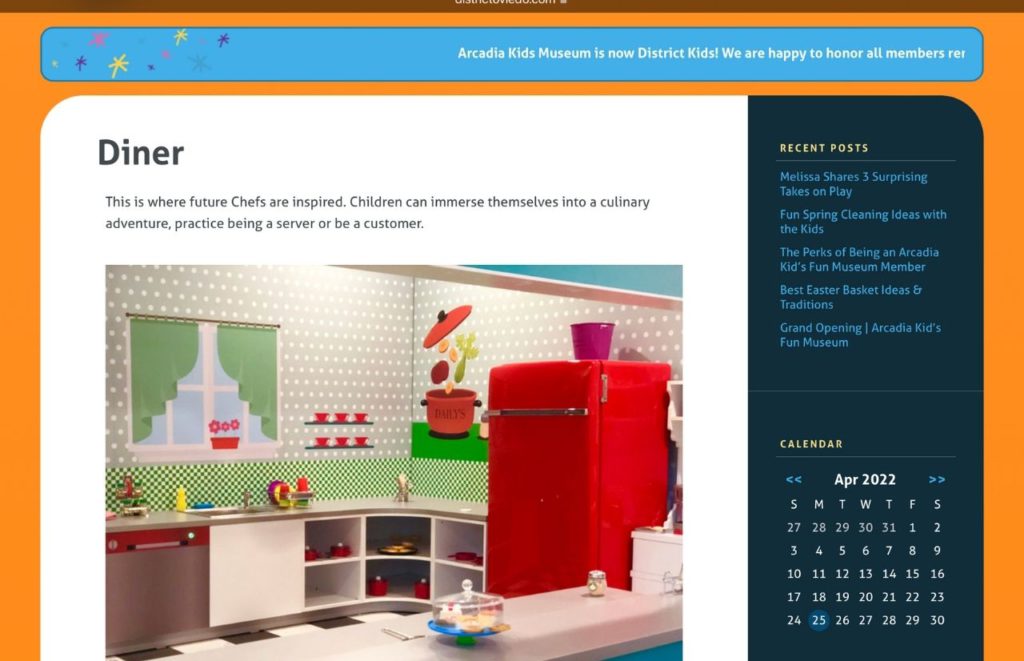 Kids can enter the world of role play and explore the diner, gas station and veterinarian's as well as climb the jungle gym and discover the world of science in the lab.
15. Central Florida Zoo & Botanical Gardens
The 116-acre zoo in Central Florida is the sunshine state's premier destination for exotic animal discovery.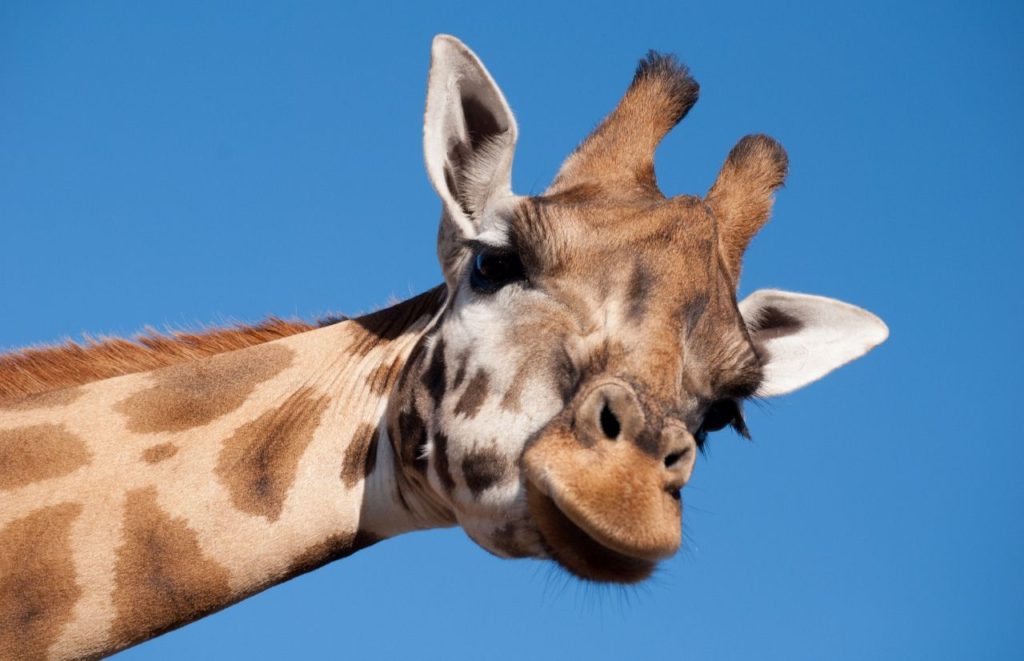 Not only can the whole family explore the animal kingdom through the numerous wildlife exhibits, Central Florida Zoo also offers unique animal encounters such as giraffe feeding and rhinoceros interaction.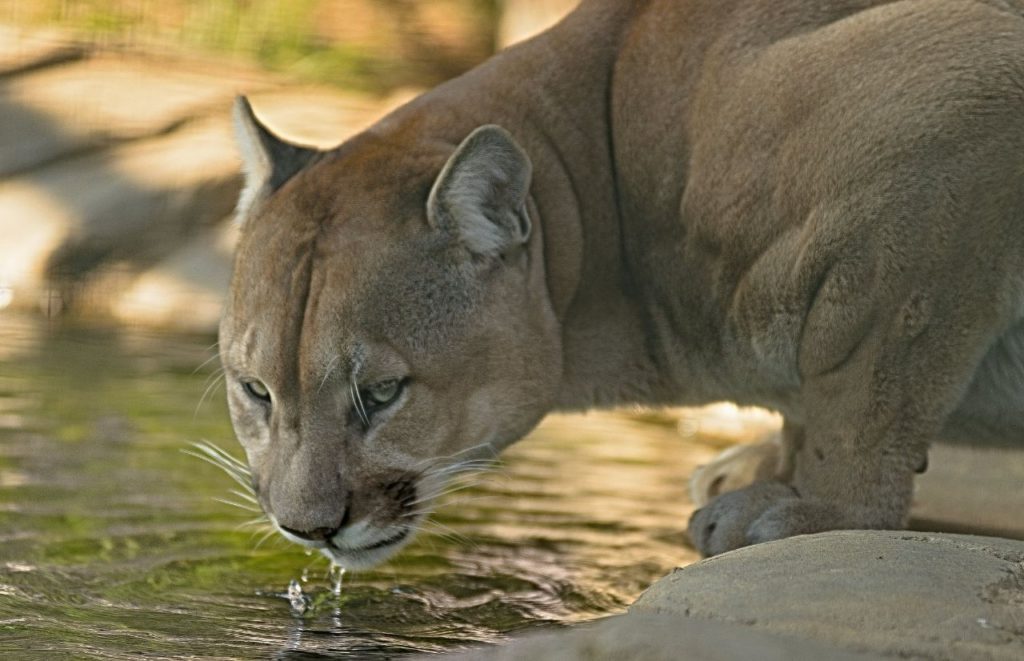 The zoo also boasts exciting activities including an aerial adventure course and a splash park. In another area of the zoo, the botanical gardens showcases the breathtaking flora, wildflowers and medicinal plants growing in the grounds of the zoo.
This makes it one of the things to do in Orlando with toddlers and babies!
16. Fun Spot America
Nestled on I-Drive, Fun Spot America Orlando is one of Orlando's best spots for family fun.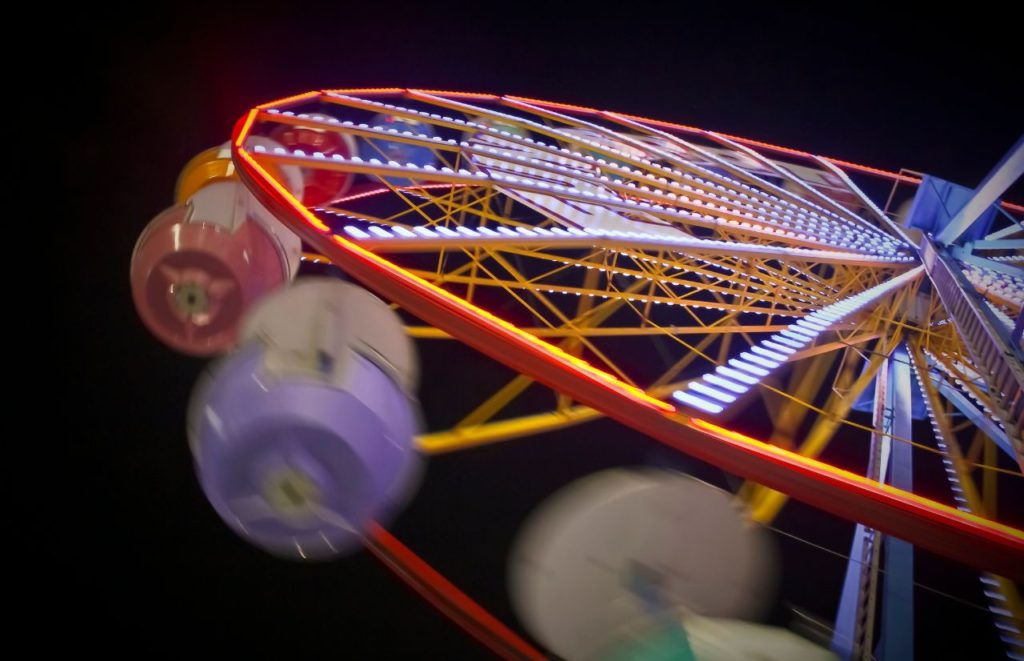 This traditional, American amusement park features all the classic rides and attractions such as bumper cars, go-karts and the only wooden roller coaster in Orlando, a phenomenal claim to fame in a land of thrill rides.
In addition to the big attractions, Fun Spot America Orlando doesn't forget about the little ones with an abundance of family-friendly rides with many made specifically for kids.
17. WonderWorks
The mind boggling attraction that has become an iconic landmark on International Drive, WonderWorks is an interactive amusement park for the mind.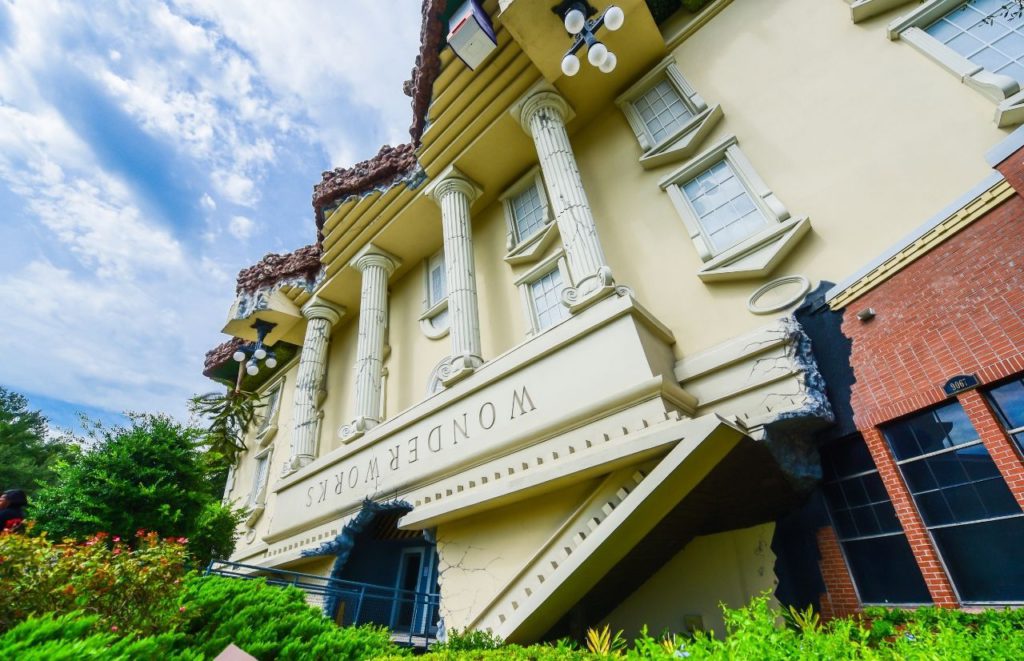 With more than 100 interactive attractions and exhibits, WonderWorks has so much to explore and discover with science experiments, challenge zones and areas that will blow your mind.
The 6 Wonder Zones are bursting with family fun sparking curiosity and imagination.
18. Explore the Village at Medieval Times
Medieval Times is one of America's most loved attractions, a theatrical event of horsemanship and battle accompanied by a delicious 4 course banquet.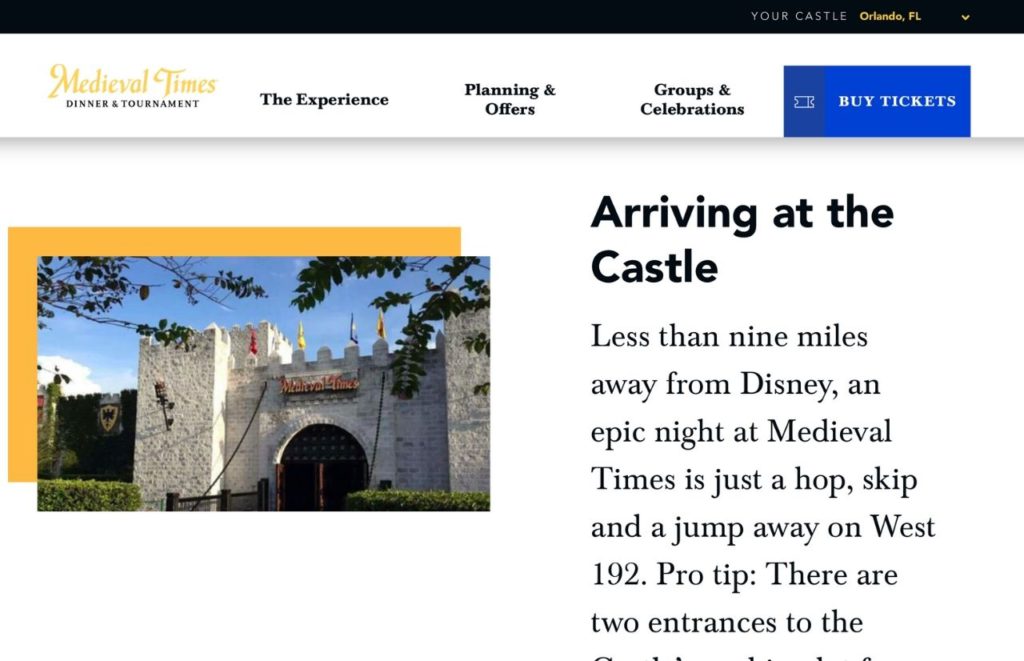 Walk through the castle gates, don your crown and enter the world of Kings and Knights in this unforgettable experience.
The medieval village marking the start of the experience is a wonder to explore showcasing the artistry and artifacts of the period. If you're not interested in the whole experience, the medieval village can be explored without a dinner and show ticket.
19. GameTime Kissimmee
Kissimmee's leading entertainment venue, GameTime Kissimmee is a mega arcade that is the ultimate family fun destination.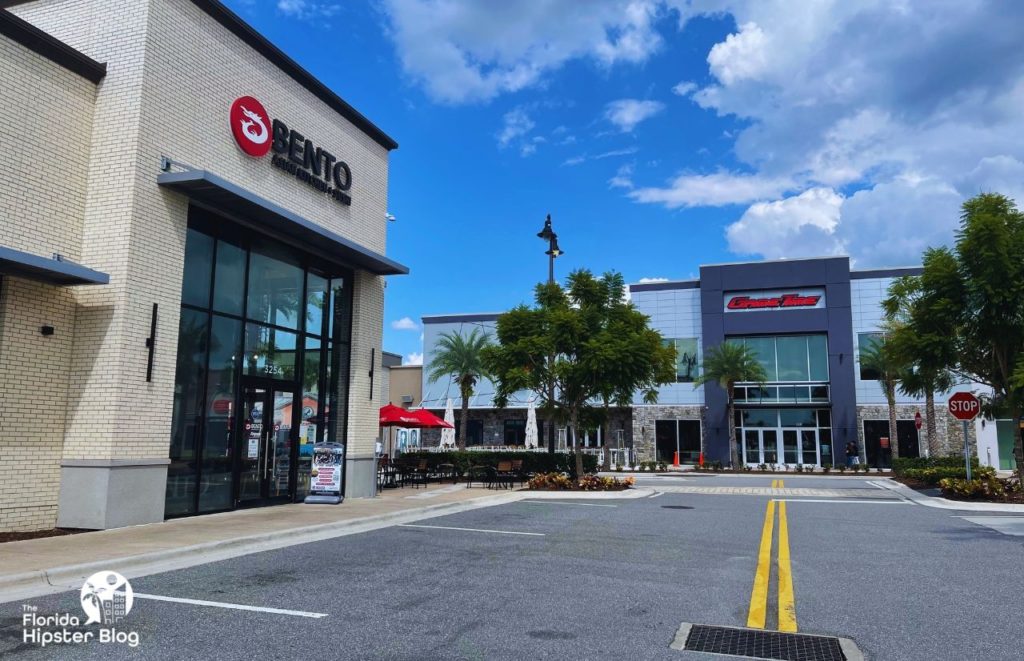 Bursting with action-packed and fun-filled indoor amusements, GameTime Kissimmee is a one stop shop for family entertainment and activity.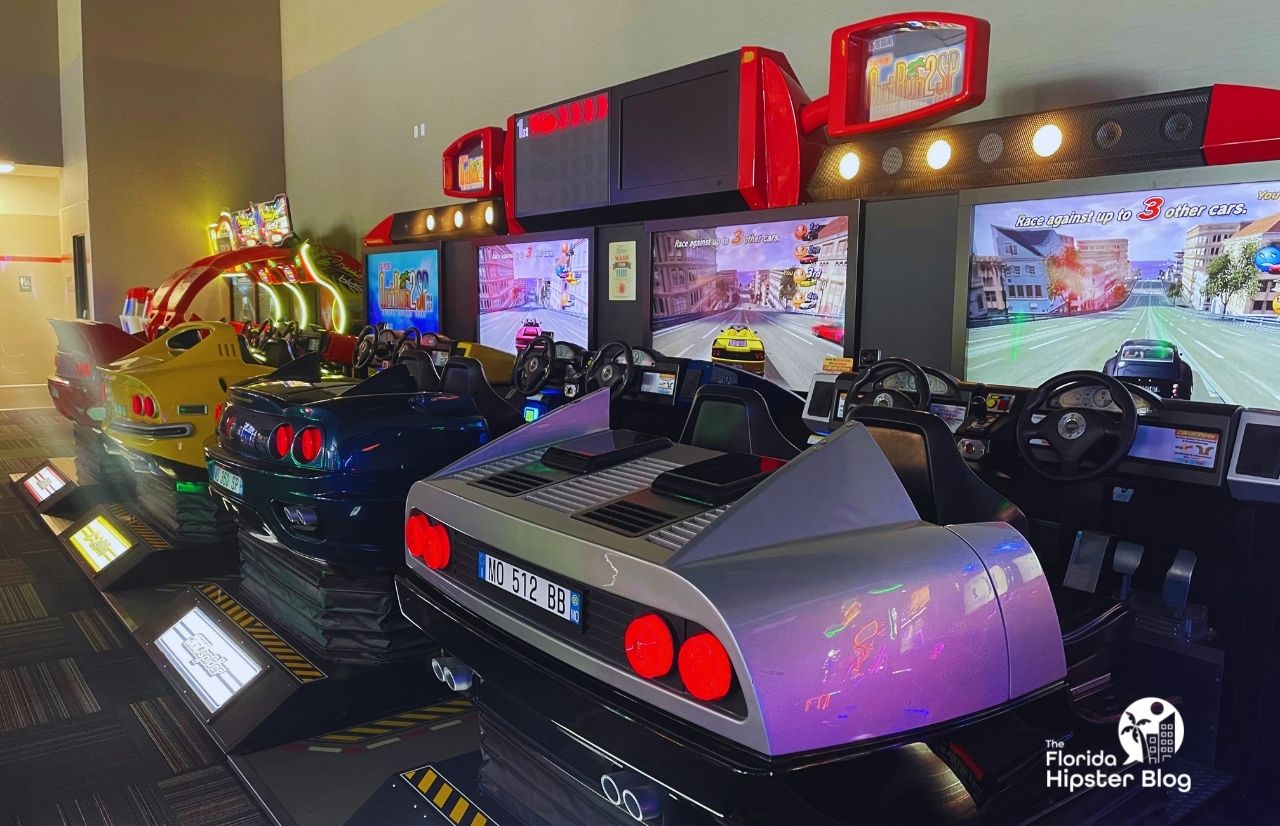 Here you can find all the classic arcade attractions such as bowling and skee-ball in addition to over 100 interactive games.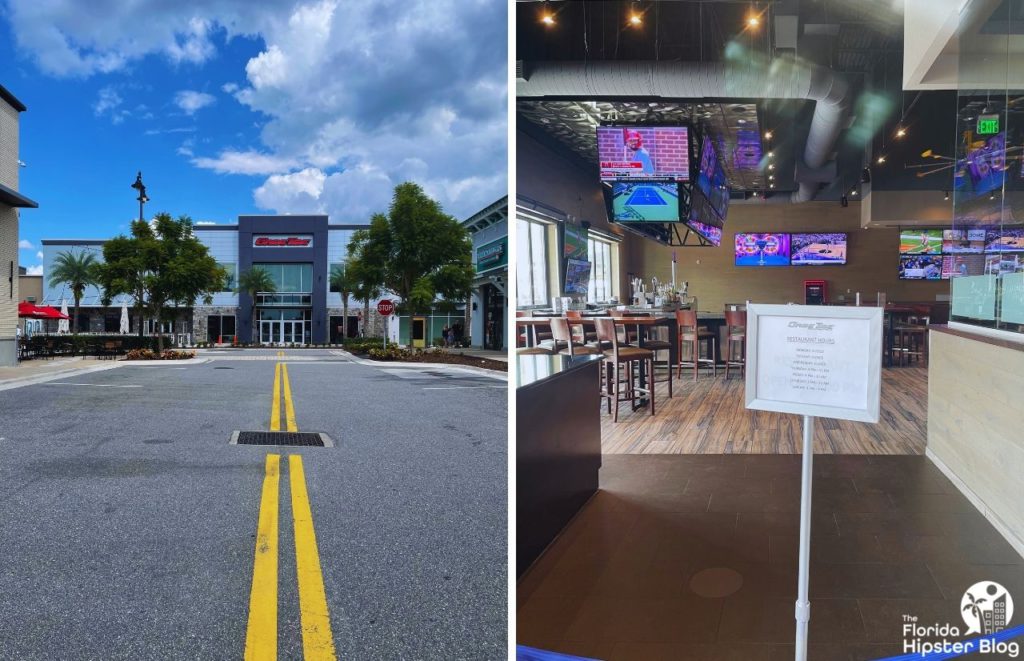 GameTime Kissimmee also features a full-service dining venue and a sports bar with menus to suit all tastes.
Get more Orlando travel planning tips right here!
Final Thoughts on the Best Things to Do in Orlando with Toddlers and Babies
Well Florida Hipster, I hope you enjoyed the top things to do in Orlando with toddlers and babies round up!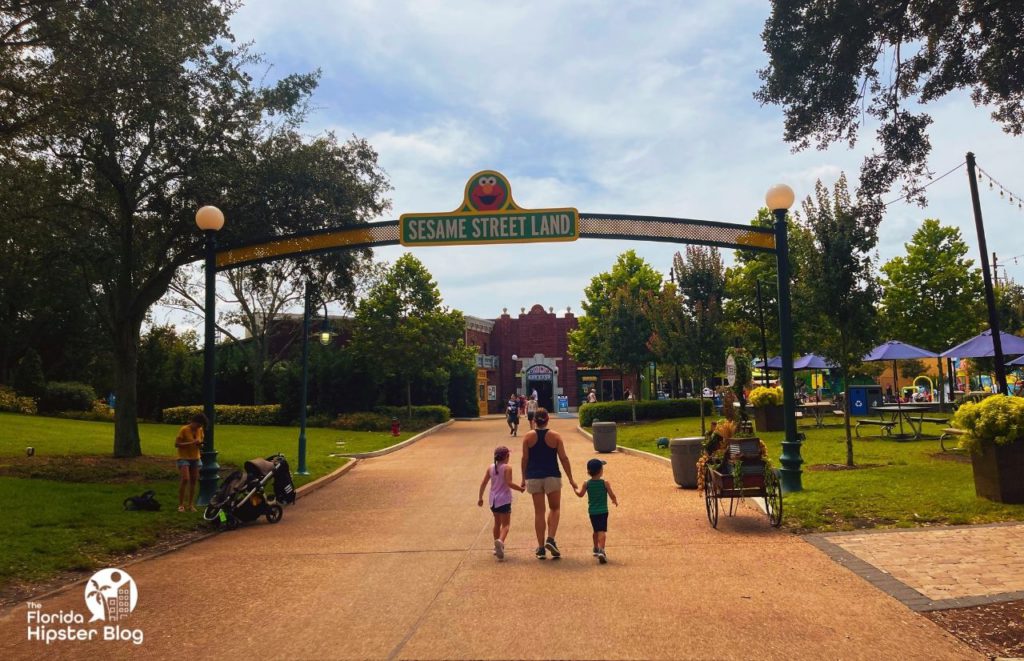 As usual, I did my best to cater to all types of travelers out there – no matter what your price point preferences may be.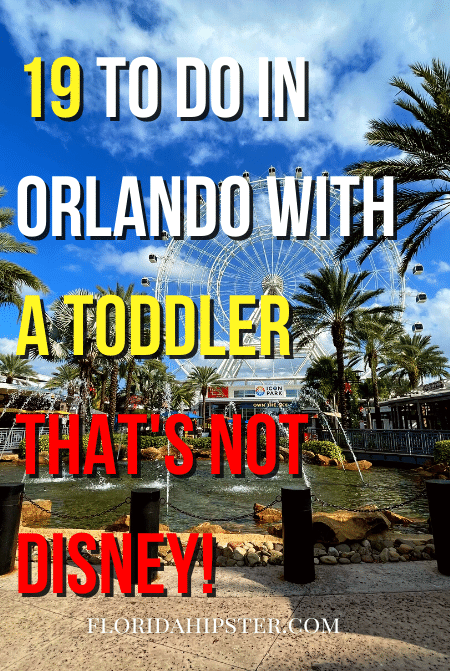 So, now that you've concluded this list, I've got to know – which one is your favorite and which one do you think you'll be trying next? I can't wait to hear all about it!
Happy Florida Travels!
UP NEXT: 10 BEST Kid Restaurants in Orlando that YOU Can't Miss!