Are you ready to try some of the best brunch in Orlando, Florida?
If there is one thing I know that won't ever go out of style, it's brunch. Literally, everyone loves brunch! Especially brunch here in Orlando, Florida.
The perfect start to a weekend day is grubbing down on some hearty food and rinsing it down with a refreshing mimosa or spicy bloody mary.
Luckily for us, Orlando has no shortage of epic brunch spots. So whether you prefer a more laid-back, casual eatery or want to get the party started early, grab your friends and family and make a reservation to one of these best places to have brunch in Orlando.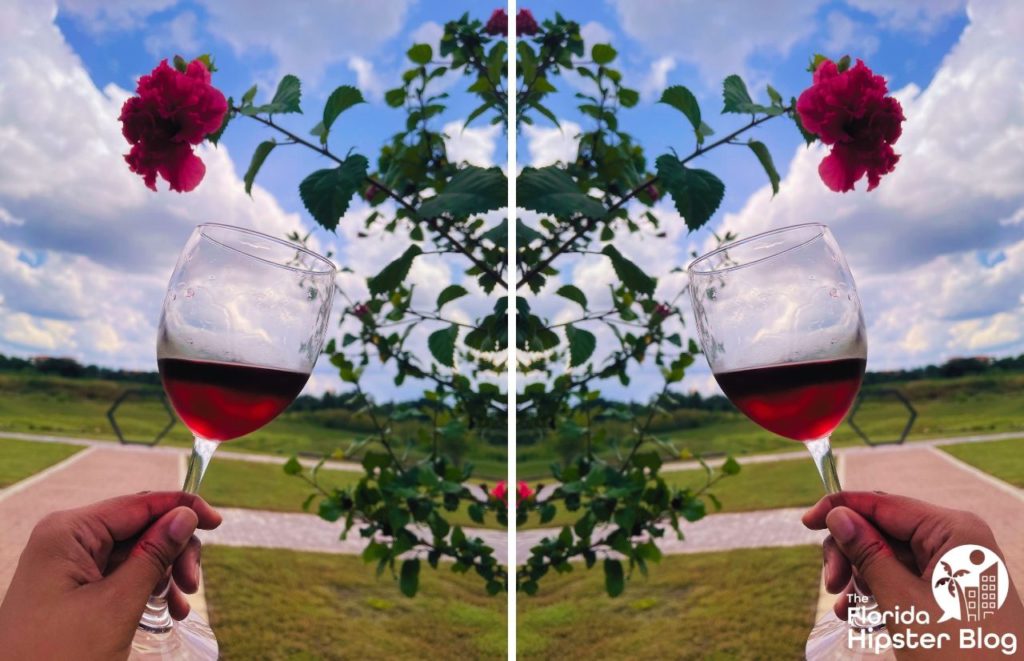 THIS POST MAY CONTAIN AFFILIATE LINKS. PLEASE READ MY DISCLOSURE FOR MORE INFO.  Which means if you click on certain links, I may receive a small commission at no additional charge to you.
1. Island Grove Wine Company at Formosa Gardens
For a one-of-a-kind brunch set amongst stunning outdoor gardens, check out Island Grove Wine Company at Formosa Gardens.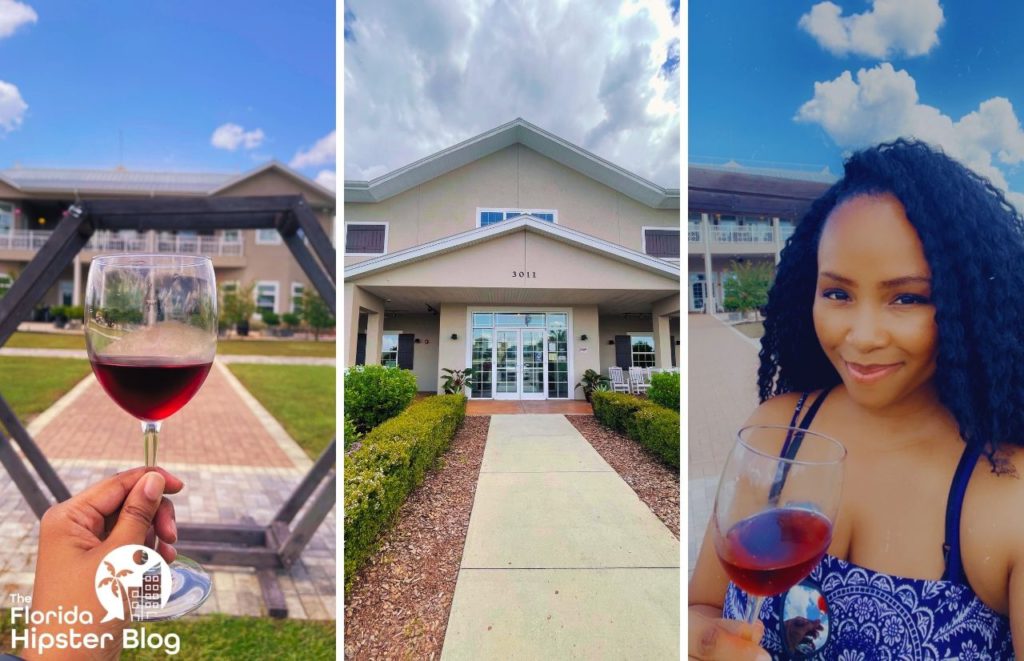 Here, you can self-sample various unique and fruity wine blends or wander through their botanical gardens while learning about sustainable agriculture.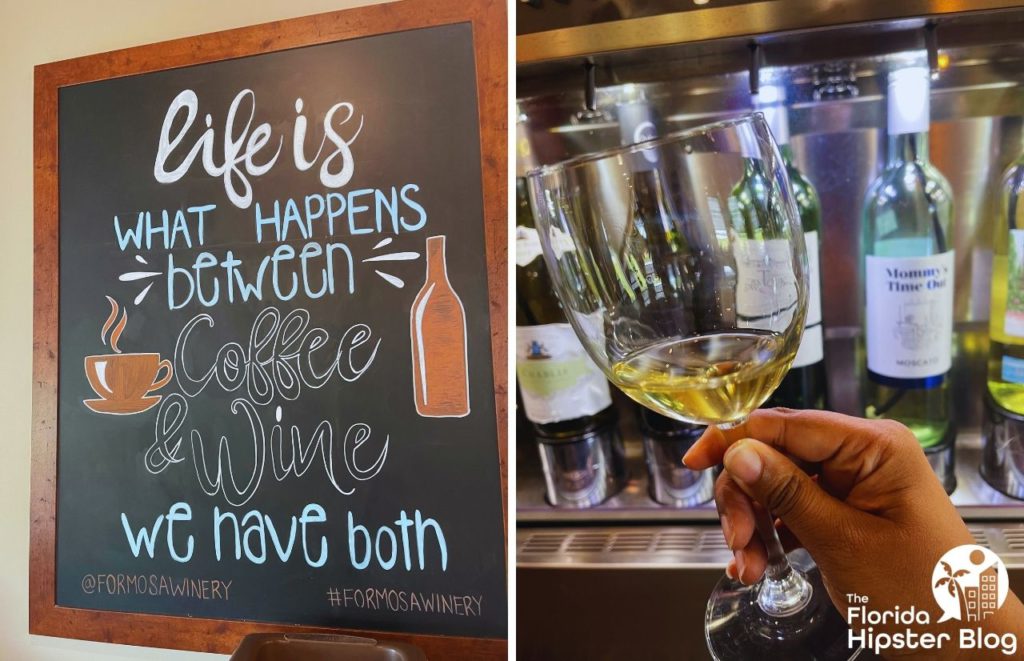 On top of that, they offer an incredible brunch menu Thursday through Sunday that leaves people begging for more. Plus, the staff here are absolutely incredible and very accommodating!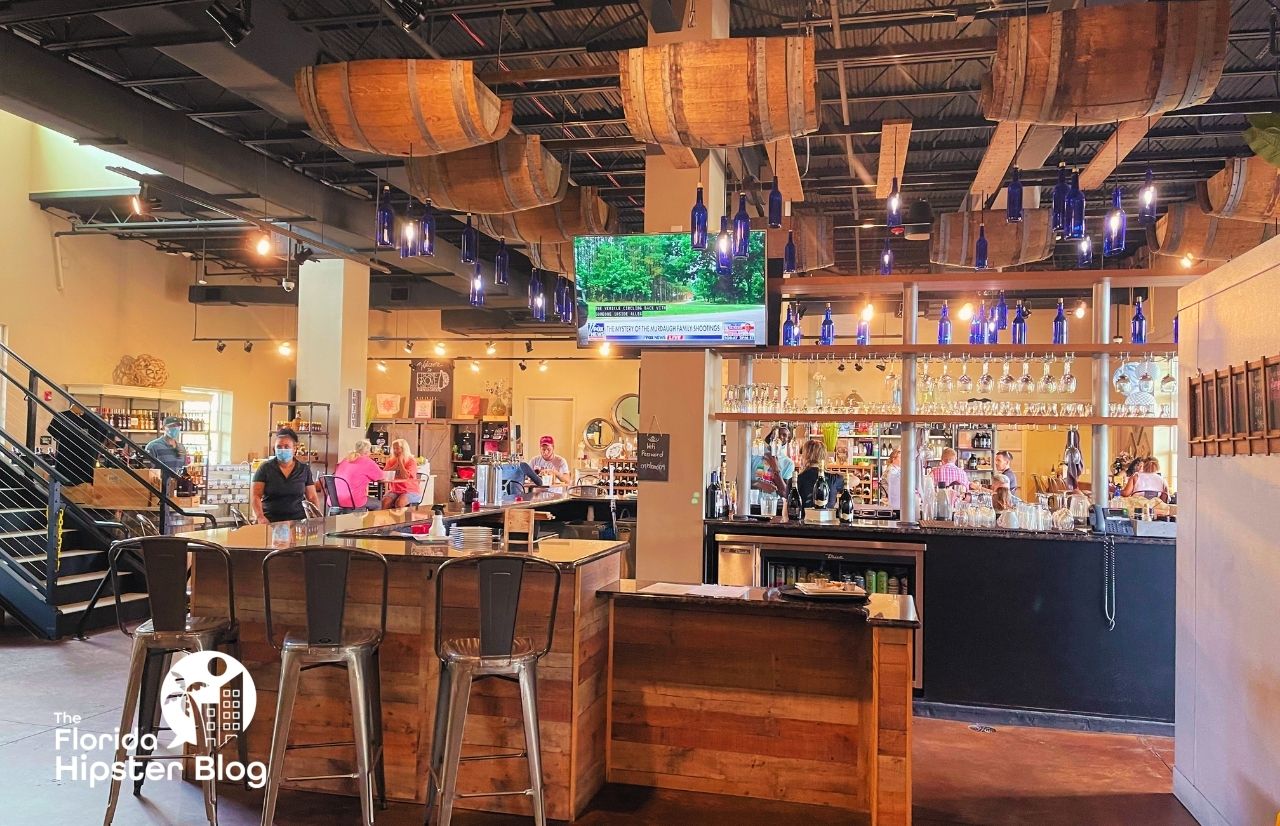 Top Dishes on the Menu at Island Grove Wine Company
Their onsite, gourmet bistro serves favorites like eggs Benedict, chicken and waffles, and build-your-own-omelets.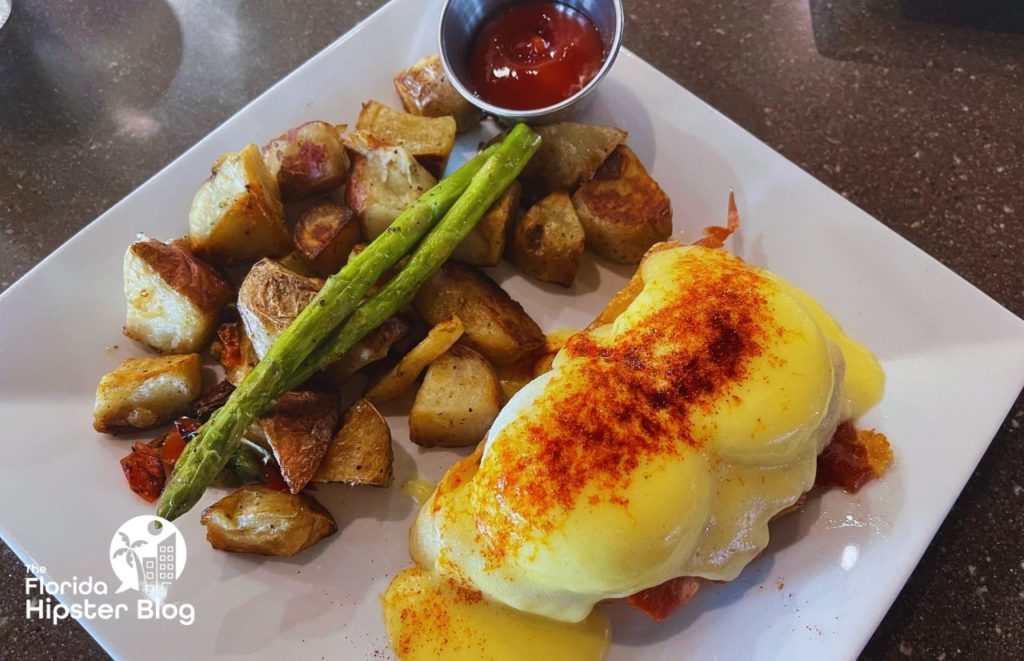 Plus, your favorite brunch beverages, sangrias and mimosas, are on the menu. You won't find many brunches set in such a serene environment!
Address: 3011 Formosa Gardens Blvd, Kissimmee, FL
Get over 30% off on your Orlando CityPass here!
2. Chef Art Smith's Homecomin'
Located inside The Landing at Disney Springs, this unique farm-to-fork restaurant offers the Rise 'n Shine Brunch every Saturday and Sunday.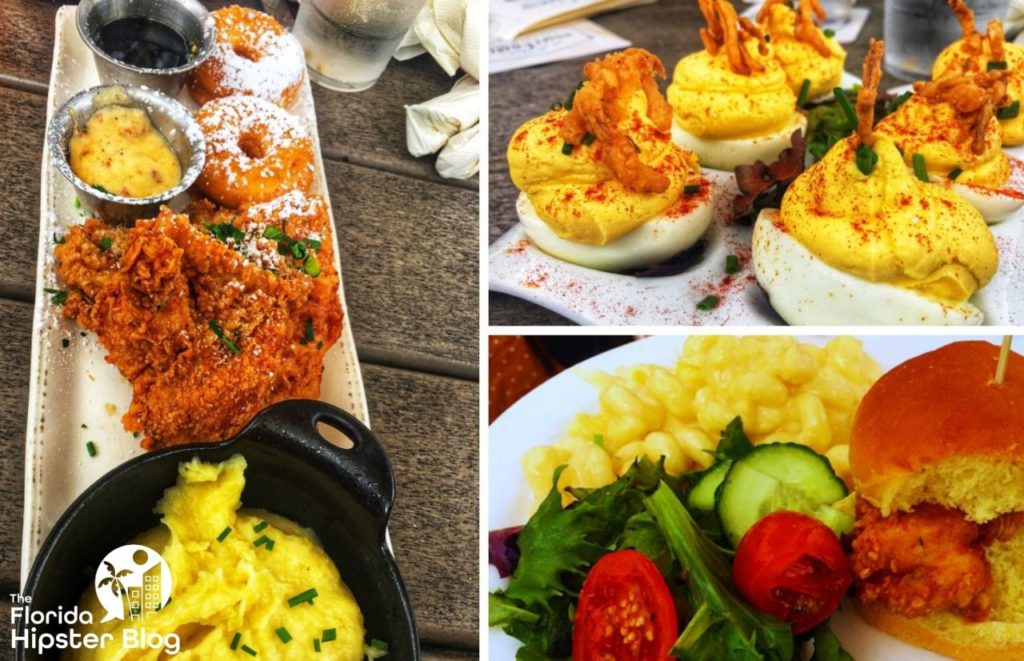 The menu is decorated with comfort food favorites with Chef Art's special twist.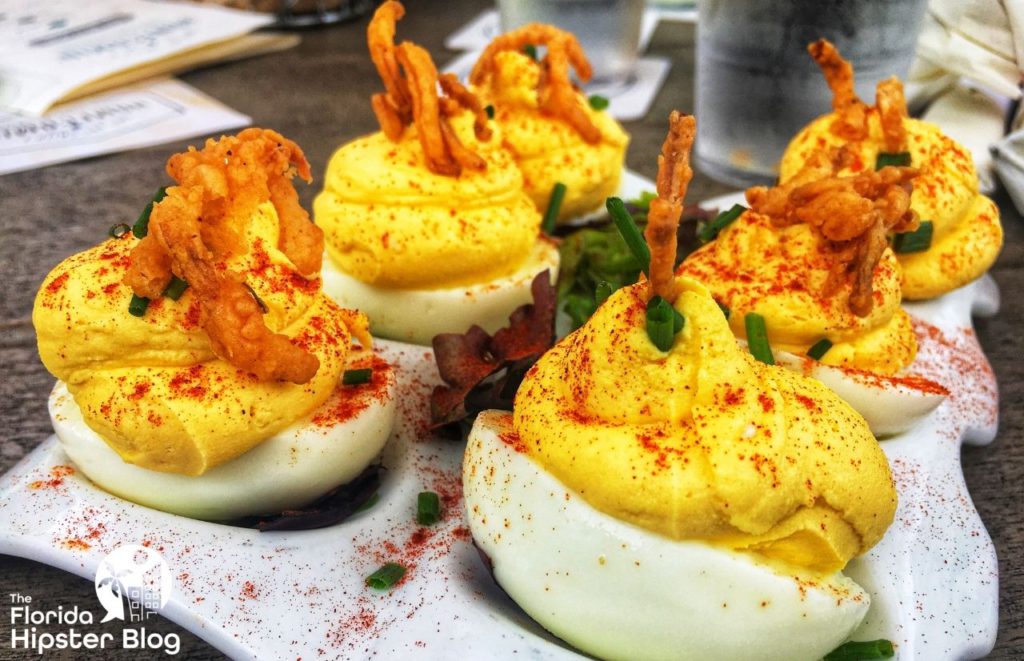 Whether you're looking to start your day with something sweet or savory, you'll find something on the menu that gets your mouth watering.
Top Dishes on the Menu at Chef Art Smith's Homecomin'
Some of the favorites include their:
Fried Chicken and Doughnuts
The Church Lady Deviled Eggs
Short Rib Hash
Of course, no brunch is complete without some boozy cocktails. Try a unique moonshine, a Blueberry Mimosa or the Southern Mary that's filled to the brim with savory garnishes, including a fried green tomato and pecan- smoked bacon.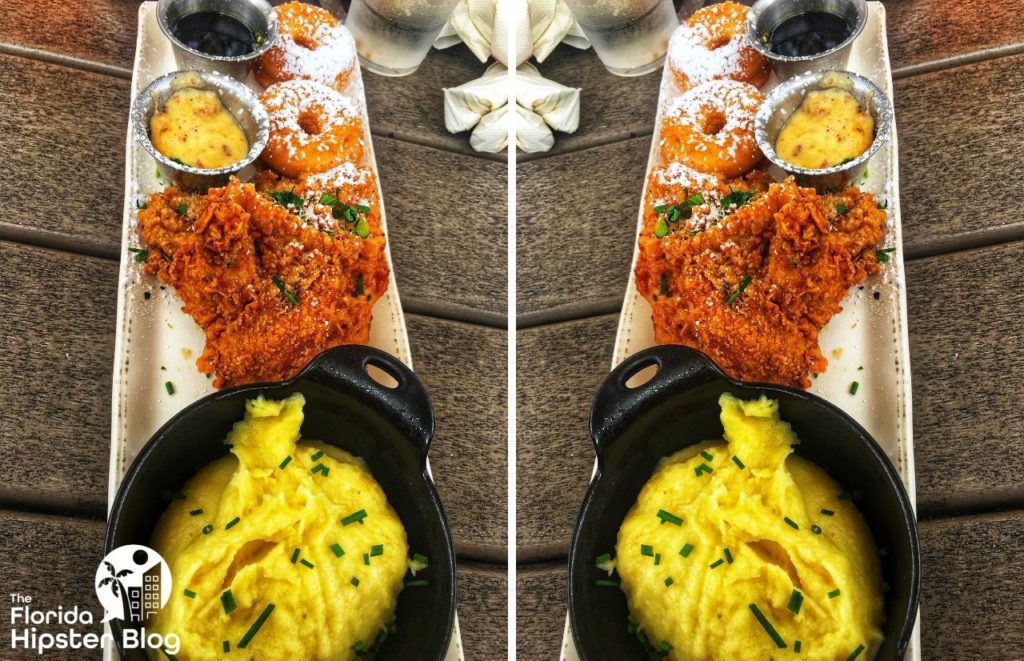 As you can see, Chef Art Smith's Homecomin' has a little bit of something for everyone!
Address: 1602 E Buena Vista Dr, Lake Buena Vista, FL 32830
3. Wine Bar George
Another exceptional brunch spot in Disney Springs for Saturdays and Sundays is Wine Country Brunch at Wine Bar George.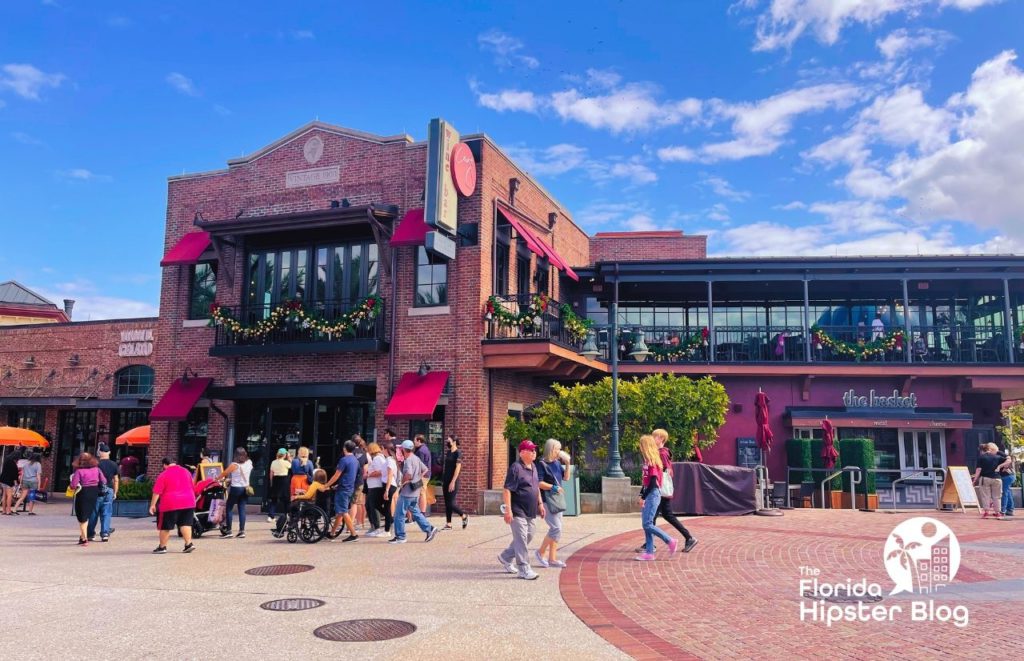 Sticking with bodega vibes, the cocktail menu includes frozen options line the Frose, Frozcato, and Friezling, plus options for carafes of uncommon spritzes and sangria.
Top Dishes on the Menu at Wine Bar George
Their food menu has wine bar favorites like cheese and charcuterie boars, olives, and hummus.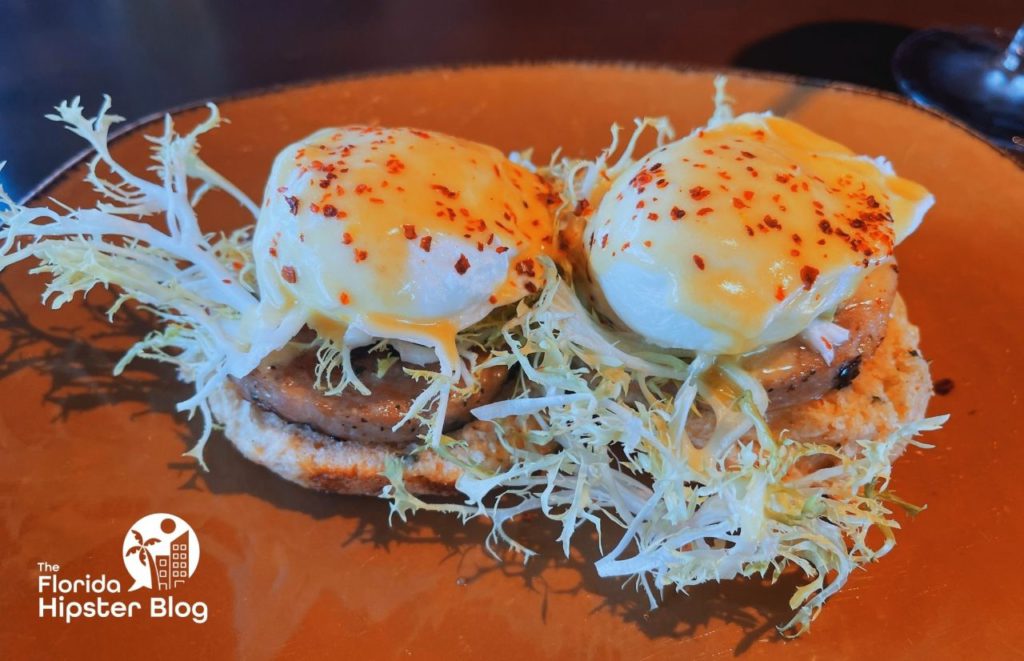 They also offer larger main plates for those of you who come hungry, like:
Steak and Eggs Frites
Eggs Benedict
The vibe here is absolutely incredible. From the majestic views of Disney Springs on the second floor patio to the top-notch service given from the Team Members at Wine Bar George.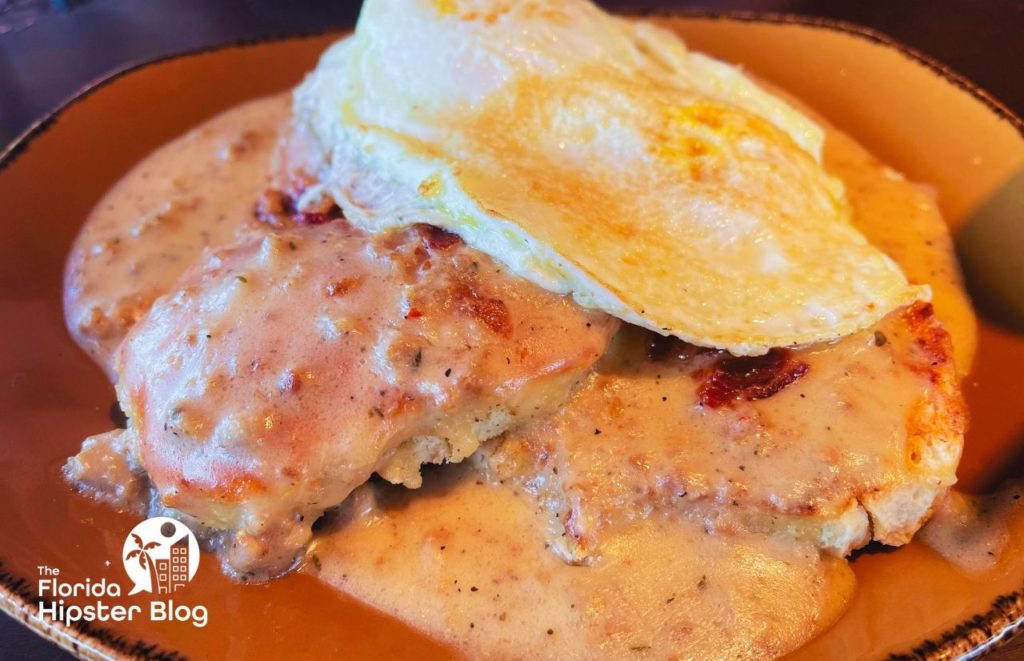 It's one of my most favorite places to visit while at Walt Disney World. You can even be so lucky as to chat with the owner, George, as he's frequently known to roam the establishment.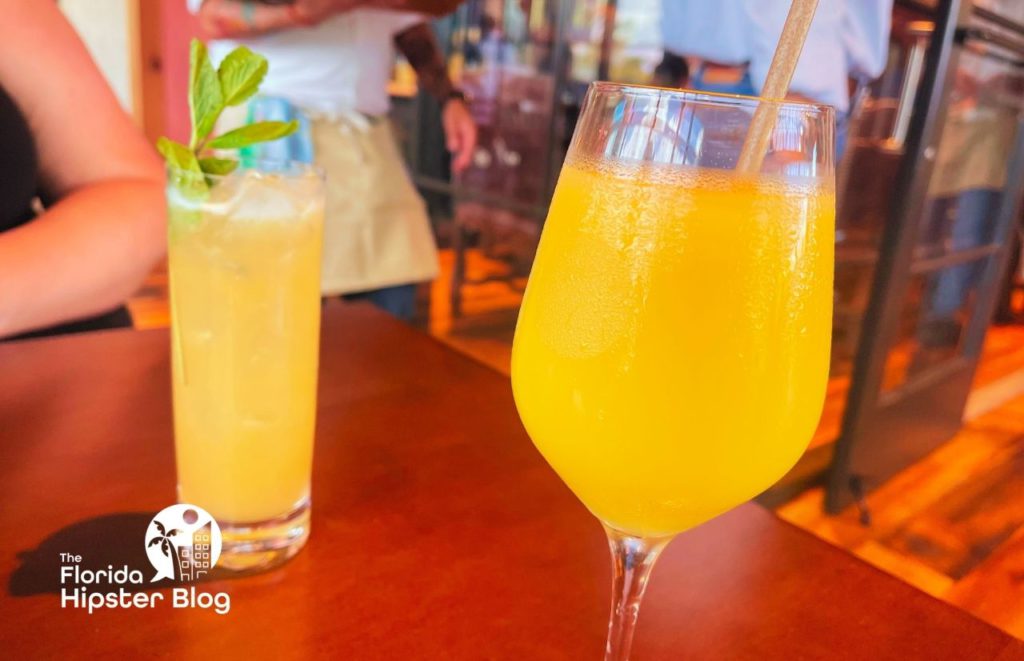 So be sure to grab a great seat overlooking Disney Springs while enjoying a refreshing Dole Whip Mimosa!!!
Address:1610 East Buena Vista Dr Lake Buena Vista, FL 32830
4. House of Blues
If you're looking for one of the best places to have brunch in Orlando while jamming out to live music, you can't miss House of Blues.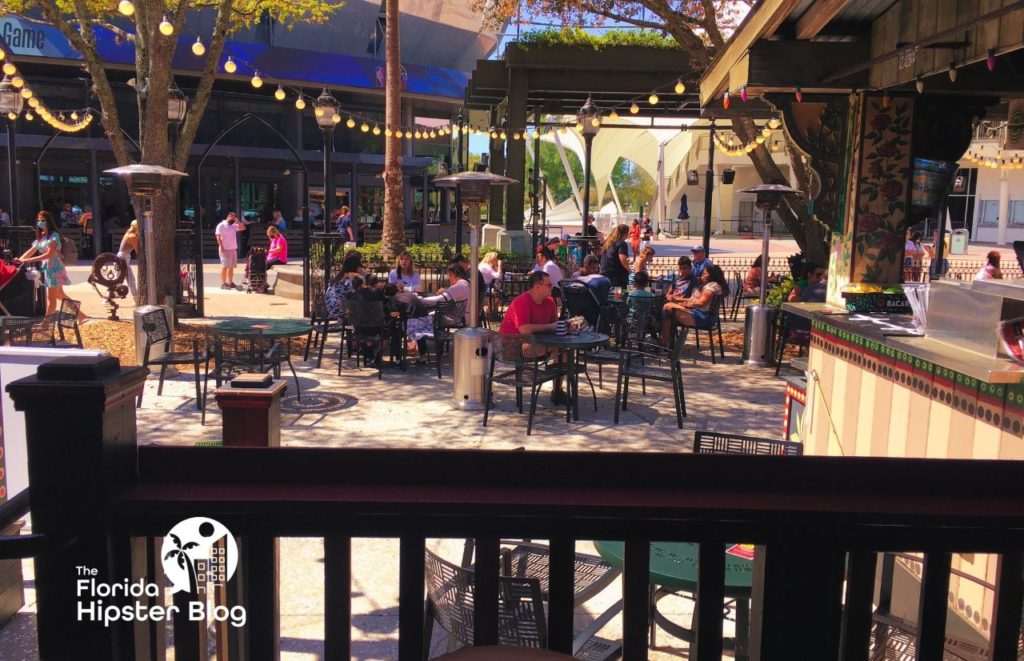 Lots of people know about this venue but don't realize they offer a delicious brunch on Saturdays and Sundays each week.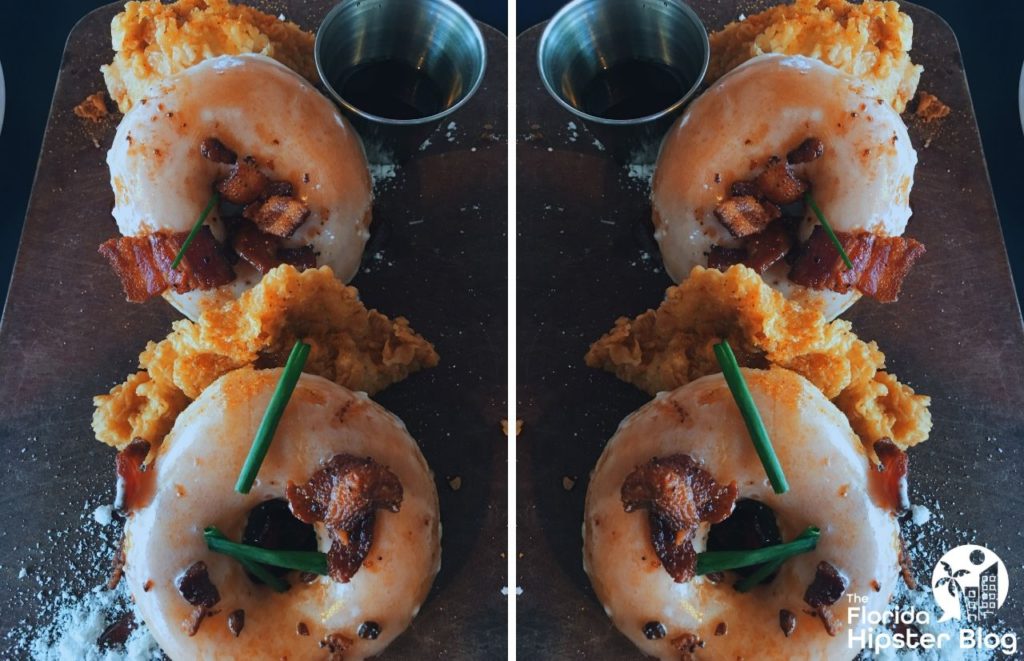 One of the highlights of their brunch is the bottomless mimosas and bloody marys, so come early and enjoy the entire afternoon here.
Disney + Bottomless Mimosas = PURE BLISS!!!
Top Dishes on the Menu at House of Blues in Disney Springs
The House of Blues definitely doesn't skimp on the food side of the menu, either. Choose from delectable dishes like:
Chicken and Donuts
Country Toast with Avocado
Classic Barnyard Breakfast
Shrimp and Grits
They also offer plenty of fixin's to add to your meal to make it the perfect custom brunch for you.
Address: 1490 E Buena Vista Dr, Orlando, FL 32830
5. Olivia's Cafe
Olivia's Cafe is another outstanding Disney brunch spot located in Disney's Old Key West Resort.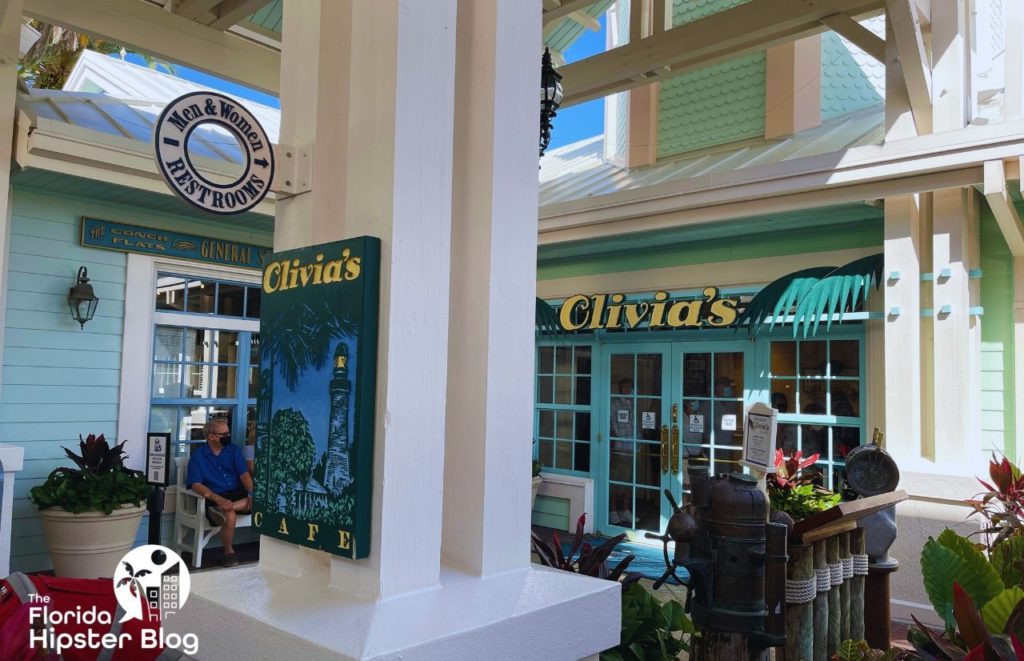 They offer scrumptious weekend brunch options inspired by Florida and Key West style cooking.
The cafe is named after founder Olivia Farnsworth, who started her journey into the restaurant world by inviting strangers who smelled her kitchen creations to come-on-in and have a bite.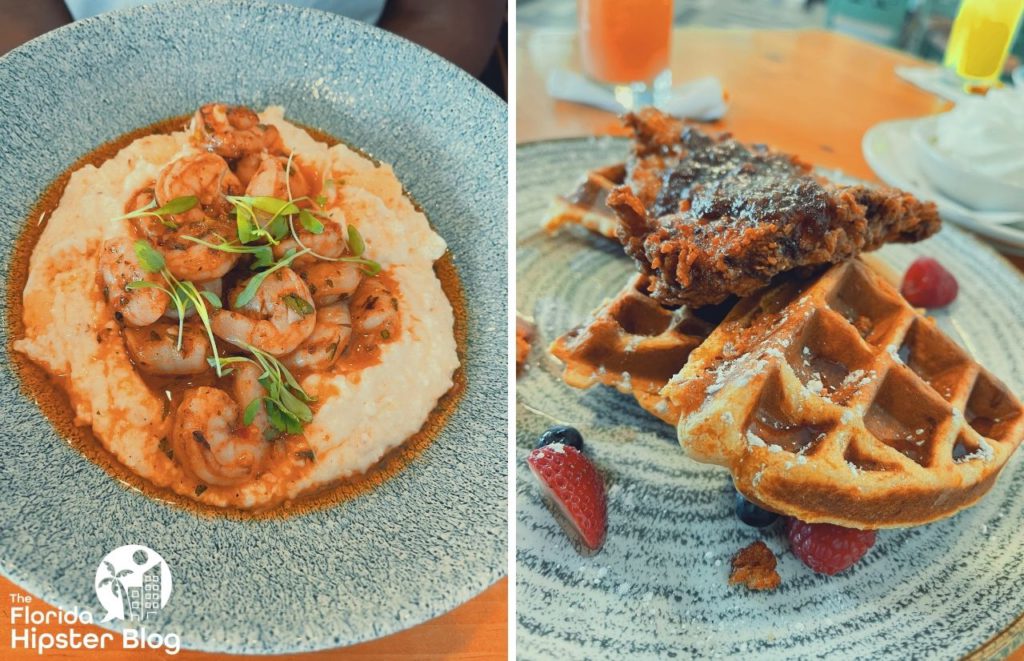 You know this food is home-cooking at its best with a history like that.
Top Dishes on the Menu at Olivia's Cafe
Check out the Crab Cake Egg Benedicts
The usual suspects like Pancakes
Sweet and savory Chicken and Waffles
Tantalizing Shrimp and Grits
Get your buzz on while you dine with a loaded Bloody Mary or one of their many other specialty cocktails. You're bound to leave Olivia's feeling fat and happy!
Address: 1510 N Cove Rd, Orlando, FL 32830
ORDER NOW to secure your Walt Disney World theme park ticket! GET MY TICKETS.
6. @The Diner
For brunch any day of the week, head on over to @The Diner, where they specialize in our favorite breakfast delicacies.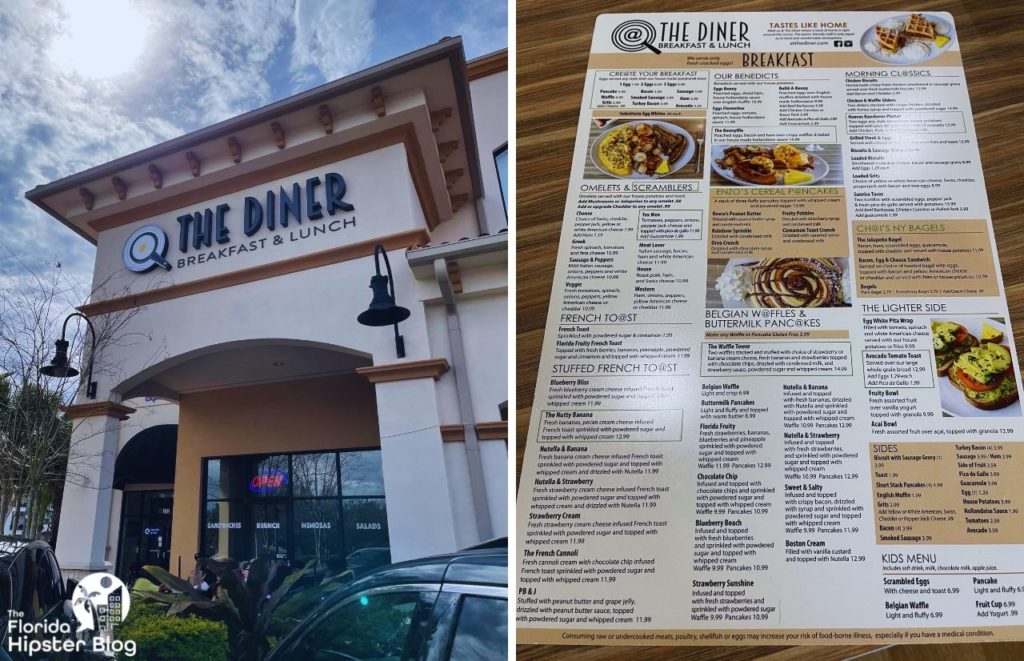 Their goal is to make everyone who walks in feel like family and deliver fantastic food that tastes like home.
And they've absolutely nailed it – from the uber- friendly service to the delicious and customizable menu.
Top Breakfast Items on the Menu From @The Diner:
Tex Mex Omelette: Tomatoes, peppers, onions, pepper jack cheese and topped with salsa
Avocado Toast: Avocado toast served over a large whole grain bread
Nutella & Strawberry French Toast: Fresh strawberry & cream cheese infused French toast sprinkled with powdered sugar & drizzled with Nutella
Rainbow Sprinkle Pancake: A fluffy pancake drizzled with condensed milk
Chicken and Waffle Sliders: Two sliders stacked with crispy chicken, drizzled with honey syrup and topped with powdered sugar
Any of the Mimosas from the mimosa bar!
Create your breakfast with eggs, pancakes, waffles, and an assortment of meats, or choose from one of their prepared plates like French toast, omelets, benefits, waffles, bagels, and pancakes.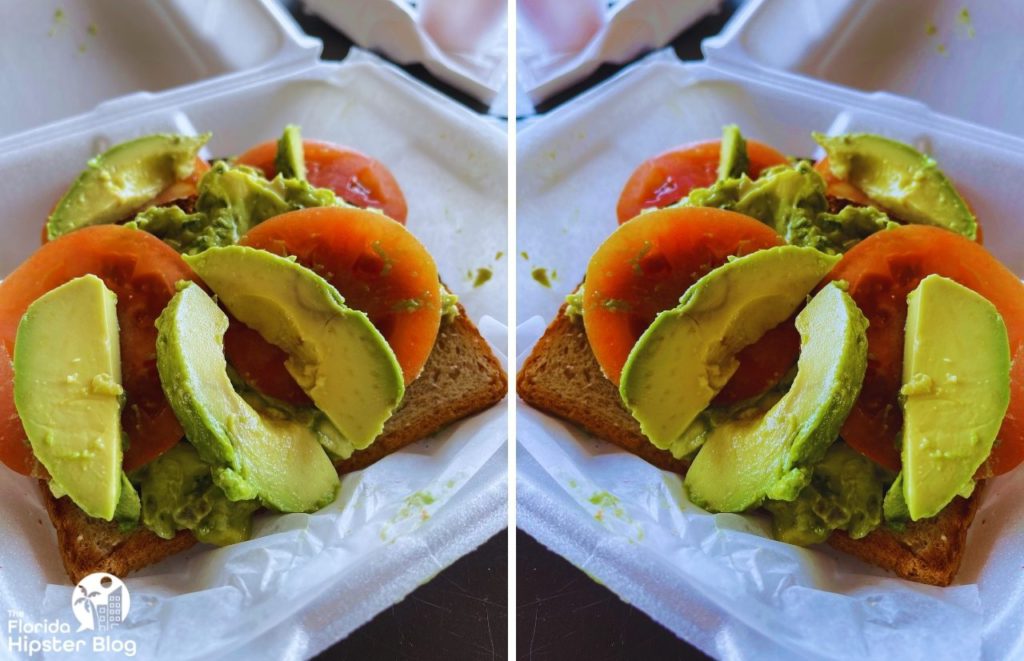 Or go crazy and try a waffle taco! As for brunch cocktails, they offer classic mimosas and bloody marys.
Address: Lake Cay (Universal/Sea World) Location 9938 Universal Blvd. Orlando, FL 32819
7. The Hampton Social
For a lively brunch experience in a gorgeous atmosphere, you have to check out the Hampton Social location in Orlando.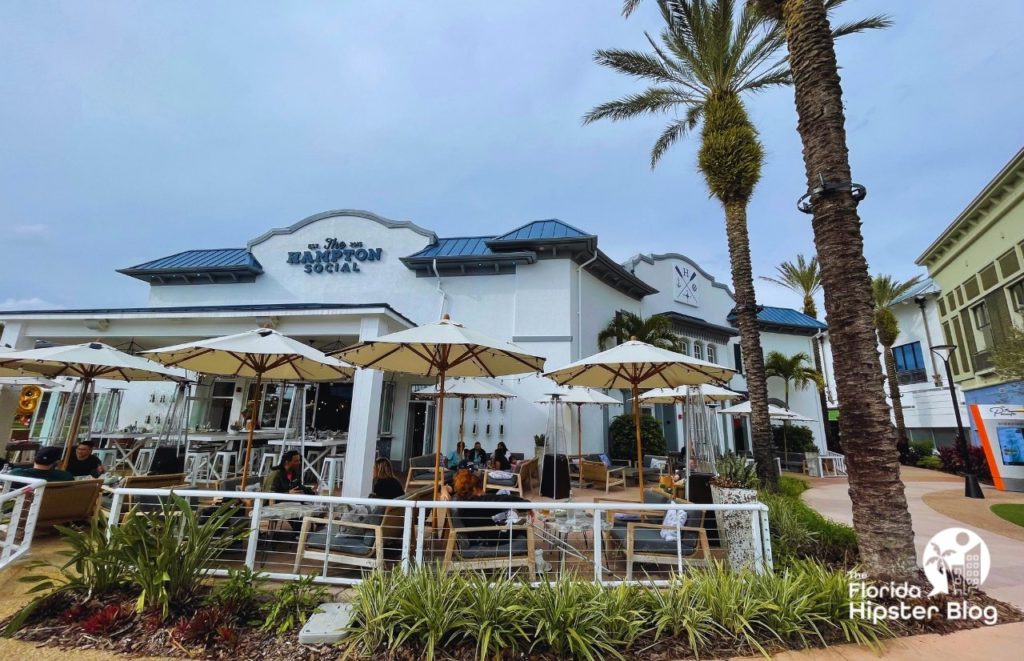 Here you'll find coastal-inspired dishes that you don't usually see on brunch menus, like crispy calamari, grilled octopus, lobster and brie dip, and crab and shrimp bruschetta.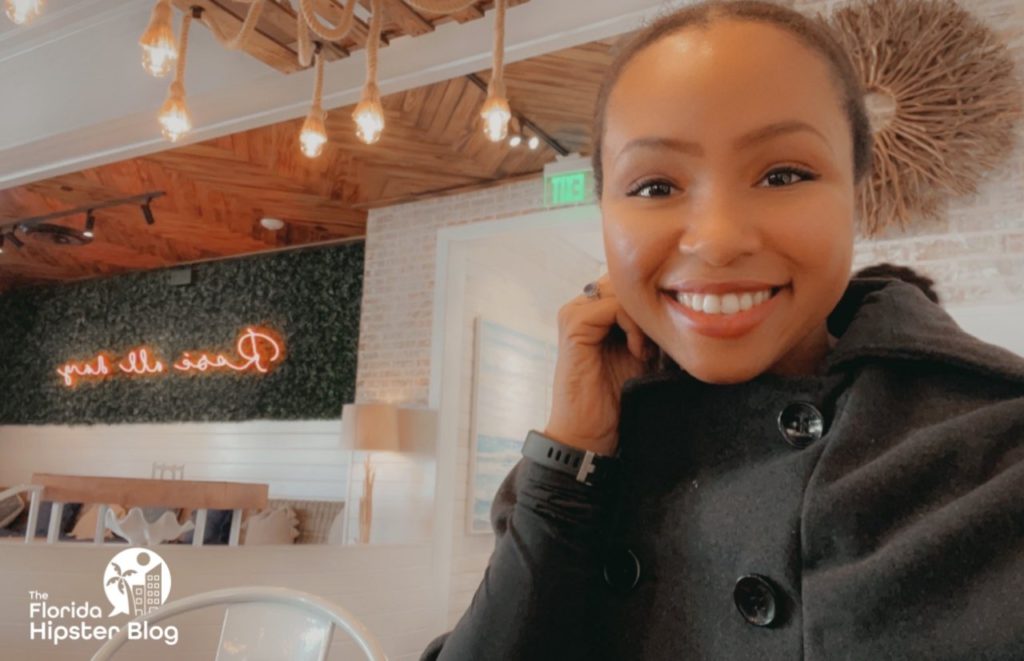 Top Dishes on the Menu at The Hampton Social:
Bang Bang Chicken: hand-breaded, slaw, house bbq, bang bang chili sauce, seafood salad
Tuna Tartare: avocado, taro chips, honey chili vinaigrette
Hampton Caesar: mesclun greens, crispy bacon, croutons, parmesan, housemade caesar
Lobster Roll: manhattan style: warm + buttery -OR- maine style: chilled + creamy
Shelter Island Chicken Sandwich: crispy fried, slaw, apple, swiss, pickles, spicy aioli, egg bun
Hampton Mac and Cheese
Hampton Frose: tito's handmade vodka, rosé wine, peach purée
Montauk Point: fortified wine, salted cucumber, aloe, spearmint, prosecco
If seafood isn't your thing first thing in the morning, the menu has traditional items like breakfast burritos and avocado toast as well.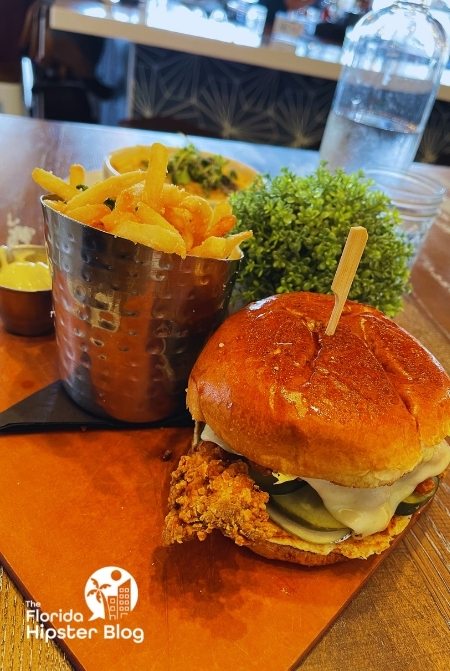 To wash it all down, choose one of their special brunch cocktails.
The Lavender Espresso Martini is a long-time favorite, and you can't go wrong with the Hampton Frose. If you're laying off the alcohol, they also have an amazing zero-proof cocktail menu.
Address: 9101 International Dr. Orlando, FL 32819
8. Hash House A Go Go
With eye-catching menu item's like Andy's World Famous Fried Chicken Waffle Tower and HH Big O' Pancakes, it's no surprise that Hash House A Go Go has made it onto our list of best brunch spots in Orlando!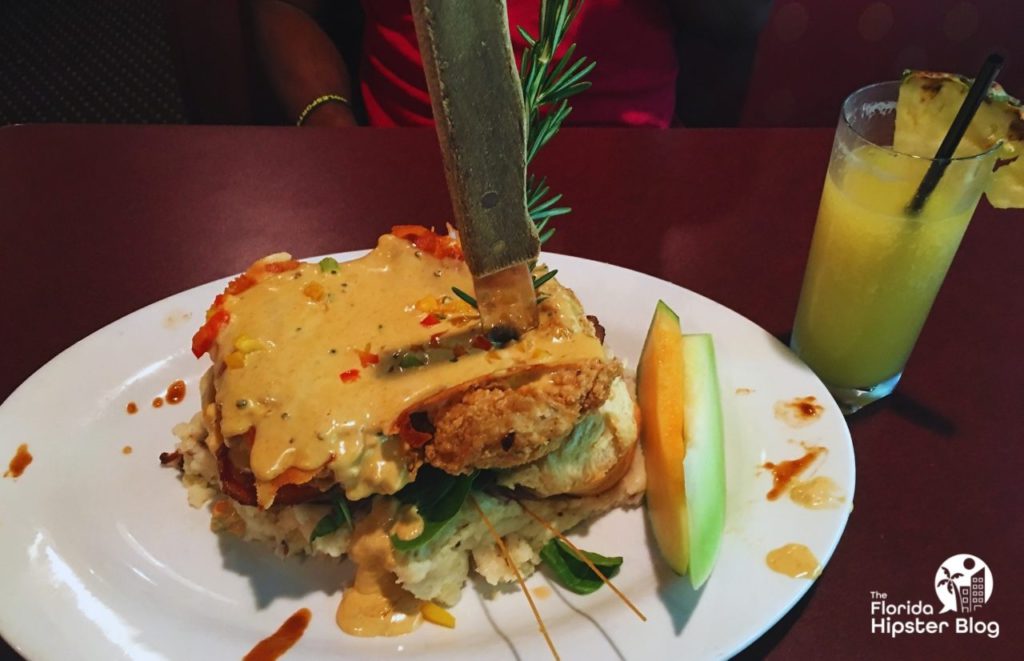 Their food is self-proclaimed twisted farm food inspired by Midwest comfort meals made by mom.
Many of their menu items have won awards, and the New York Times dubbed them a "must- visit. But it's not just their food that has caught attention.
Their craft cocktails hold their own as well, with options like the BLT Mary or Drunk Clam.
Top Breakfast Items From Hash House A Go Go:
Andy's World Famous Sage Fried Chicken: Chicken is rolled in flour, fresh sage, and spices, then fried to a glorious crisp to sit on top of a waffle!
The Andy's World Famous Sage Fried Chicken Benedict: Fresh spinach, hickory smoked bacon, market tomato, griddled mozzarella, chipotle cream and scrambled eggs served on a fresh split biscuit with griddled mashed potatoes and fresh fruit garnish.
HH Big O' Pancakes: The name says it all!
Address: 5350 International Dr. Orlando, FL 32819
Florida Flexible Cancellation Vacation Rentals! Check it out here.
9. Cafe Tu Tu Tango
For the most unique experience on our round-up of best brunches in Orlando, I give you Cafe Tu Tu Tango.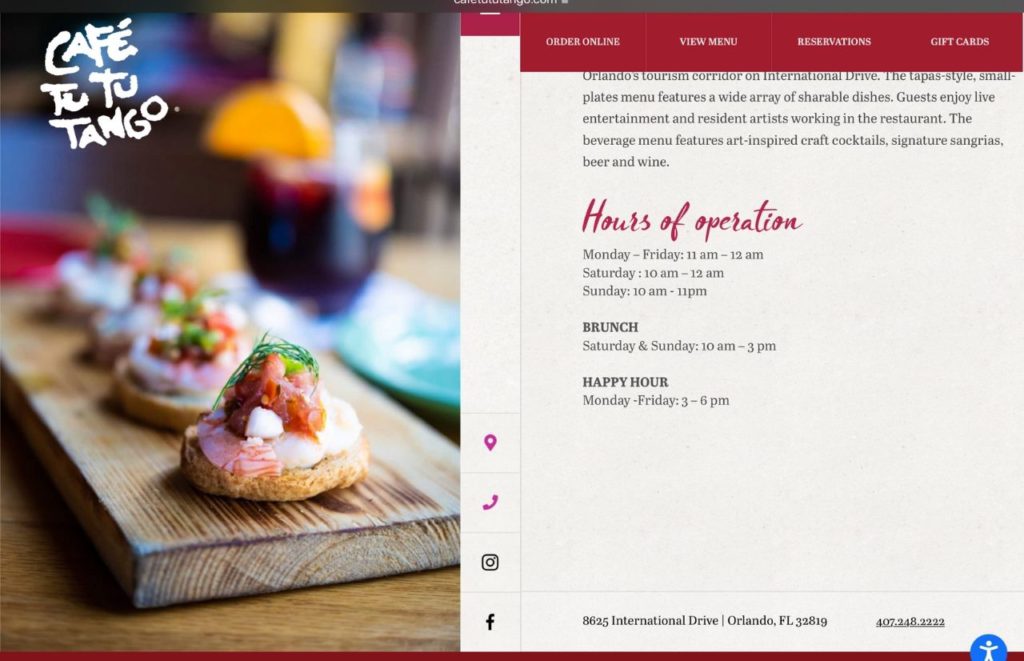 Here, you get much more than heavenly food and drinks. Instead, you get an entire experience with live music, entertainment, and resident artists painting live while you dine.
Just as special as the atmosphere is their brunch menu, with options from around the globe.
Top Dishes on the Menu at Cafe Tu Tu Tango:
The food is served tapas-style so that you can try lots of favorites, like the Butter Chicken Tikka Masala or Crispy Brussels sprouts. If you're starving, opt for the bottomless brunch where you can literally have it all.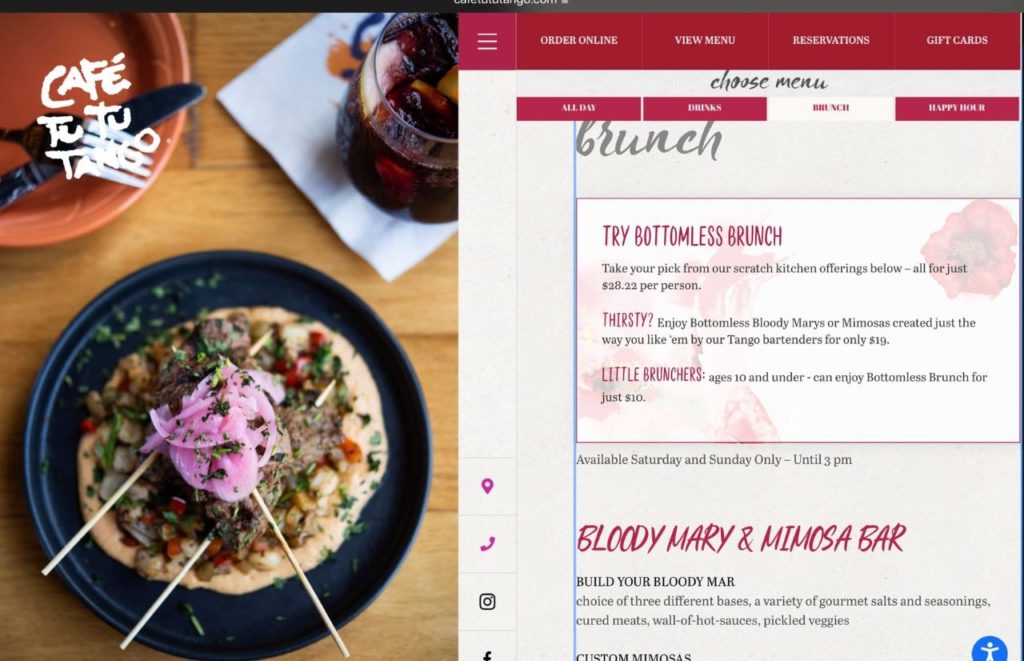 Top it all off with the bloody mary and mimosa bar, and you have an extraordinary brunch spot to spend the morning or early afternoon.
Address: 8625 International Dr, Orlando, FL 32819
10. Fk Your Diet
With a scratch kitchen specializing in breakfast and a name like Fk Your Diet, you know this brunch spot will be off the chain.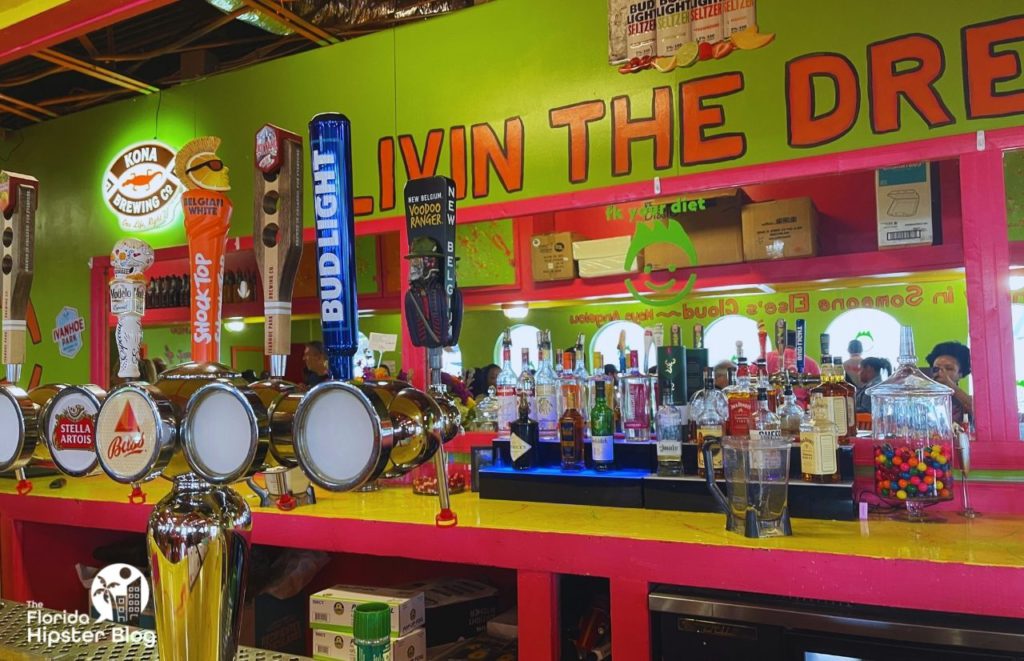 Add to that the fact that this restaurant donates five percent of their revenue to foster kids, and you have a brunch spot you can feel good about supporting.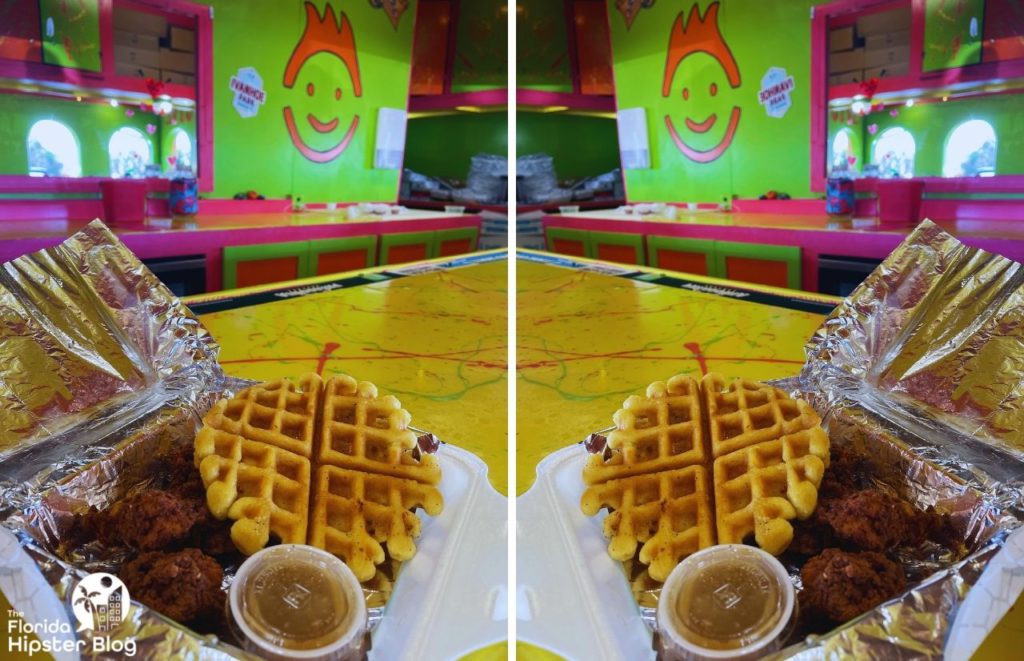 The menu is full of hearty favorites like biscuits and gravy, scotch eggs, and plenty of options for eggs Benedict.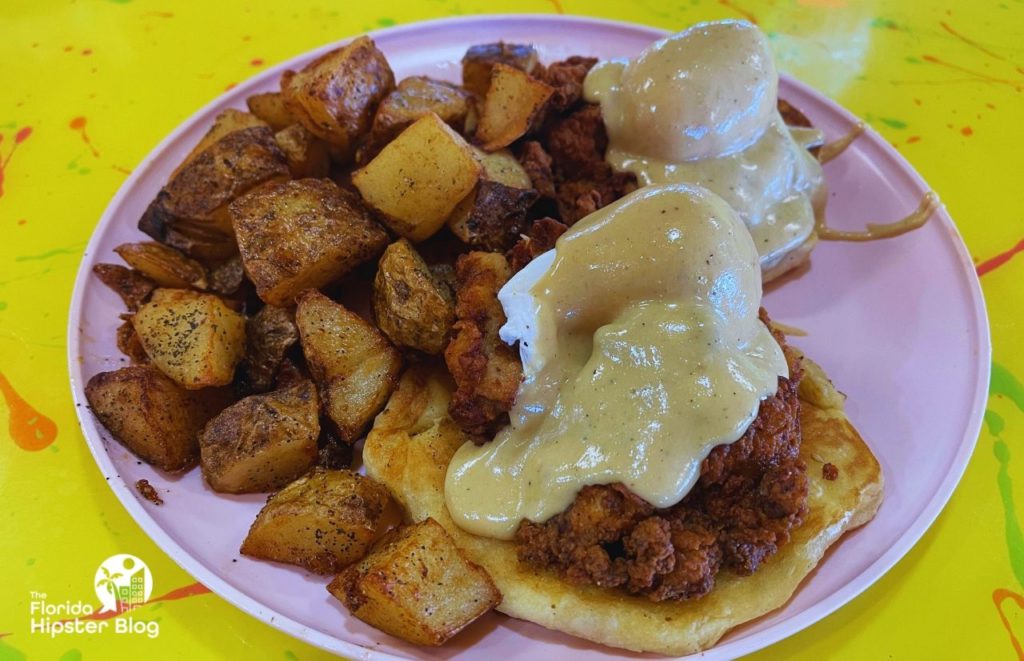 Top Breakfast Items From FK Your Diet:
Belly Buster Breakfast Burrito: One pound (or more!) burrito made with your choice of sausage, bacon or chorizo, scrambled eggs, fried potatoes & cheddar cheese on a 14″ tortilla a tortilla
Chimken & Waffle: Sweet and savory all one one plate. one big fluffy Belgian waffle served with a juicy battered chicken thigh
Southern Fried Chicken Benny: Hand-battered crispy fried chicken thigh, served over a fuzzy biscuit, topped with over medium eggs, finished with the made-from-scratch hollydaze sauce, or sausage gravy (this one's my favorite) served with homemade fried potatoes or fresh fruit
Peach Mimosa
While the food is certified outstanding, this cafe also shines with its impeccable service. The employees do everything they can to make you feel right at home while you're dining here.
Address: 5406 Hansel Avenue Orlando, Florida 32809
11. Slate Orlando
Perhaps the most "Instagram-worthy" brunch spot in Orlando, Slate Orlando is a modern American restaurant with a chic ambiance that will impress anyone you bring with you.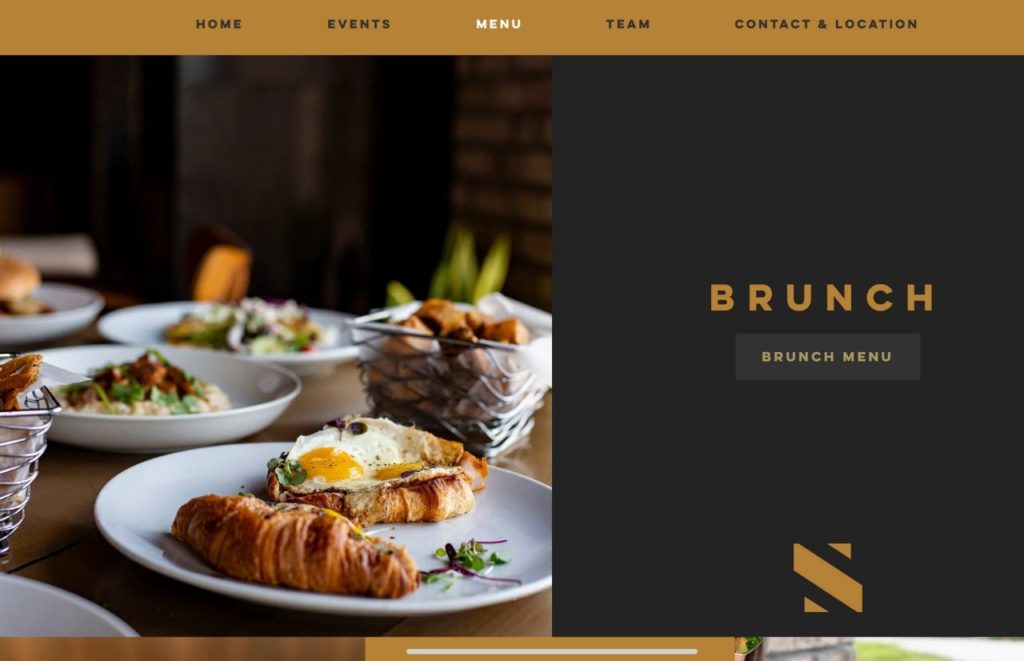 Their menu is ever-changing, so you can check out a new dish each time you come.
Top Dishes on Menu at Slate Restaurant:
Current popular options include Pancetta and Pepper Jack Hush Puppies and the Boccolini Omelet.
Of course, no brunch is complete without the cocktails. Here you'll find both the classics like bloody marys, mimosas, and sangrias plus the one-of-a-kind Caffee Scorza – a spicy, vanilla espresso martini.
Address: 8323 W Sand Lake Rd, Orlando, FL 32819
12. American Social
Another super hip spot on the Orlando brunch scene is American Social, a casual yet upscale sports bar that serves up American favs, great music, and all the big games.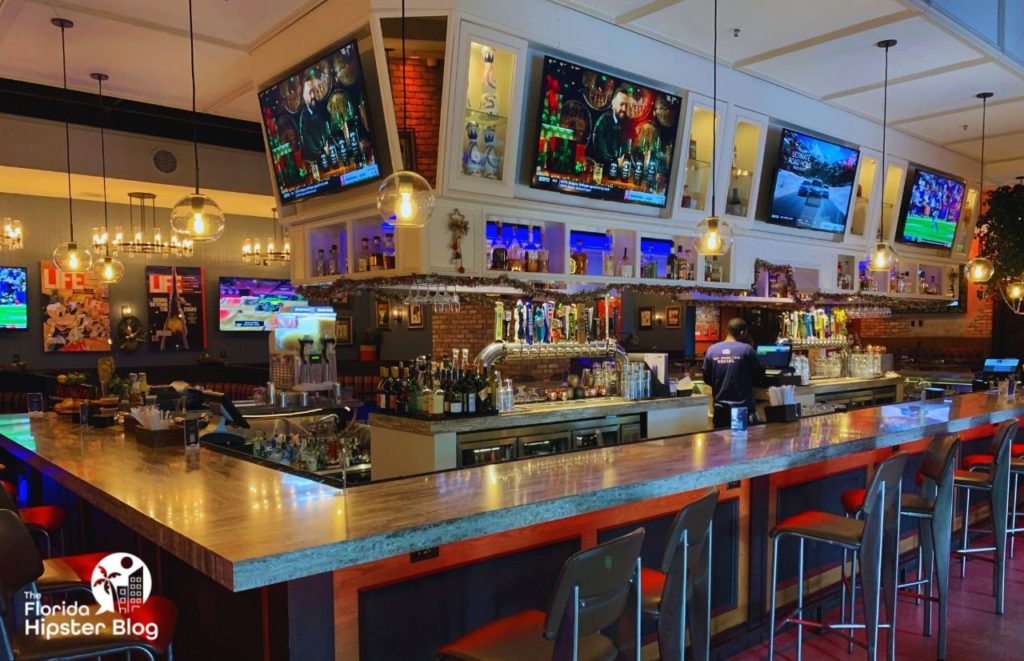 Get tipsy sipping on their unique brunch cocktails, the Cinnamon Toast Crunch and Lillet Elderflower Spritz, or the usual suspects like bloody marys and mimosas.
Their food menu focuses on small bites and shareable plates, so bring your hungry friends with you.
Top Dishes on the Menu at American Social:
Snack on donut holes, buttermilk biscuits, deviled eggs, chicken wings, or soft-baked pretzels, or go for a larger brunch plate.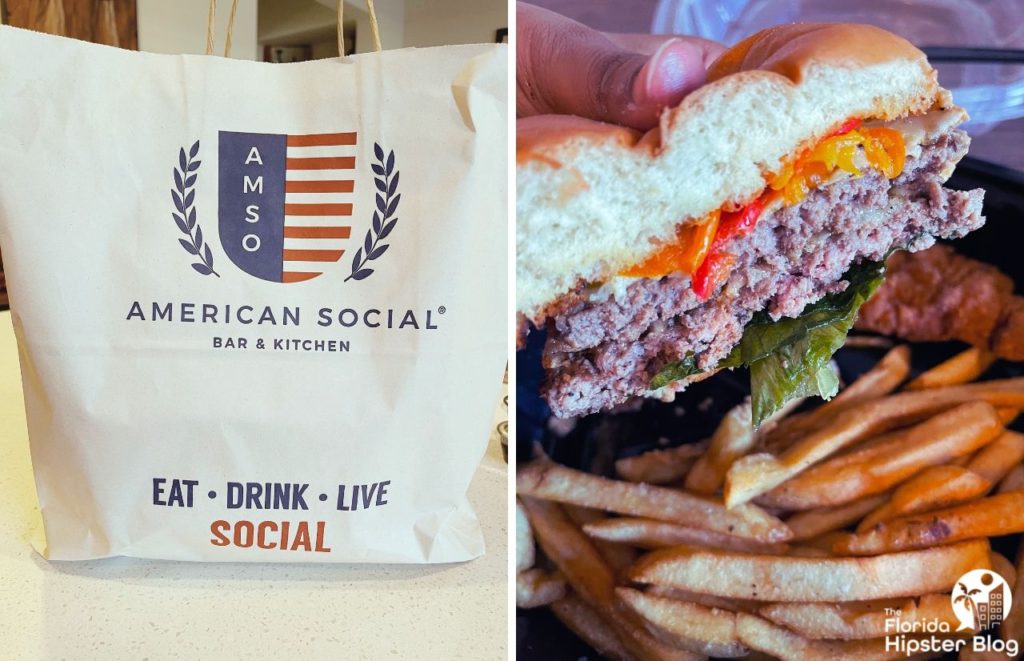 They also have a raw bar with oysters, shrimp, and poke tuna. There's truly something for all taste buds here!
Address: 7335 W Sand Lake Rd #101, Orlando, FL 32819
Compare and Book Cheap Flights on Over 600 Airlines with CheapOAir TODAY!
13. Bar 5 Lounge and Grill
Bar 5 Lounge and Grill has a different feel for each day of the week, and Saturdays and Sundays are for brunch, of course.
This new spot has already grabbed the attention of foodies with its seamless blend of island and soul food. But what really makes this spot shine is the vibes.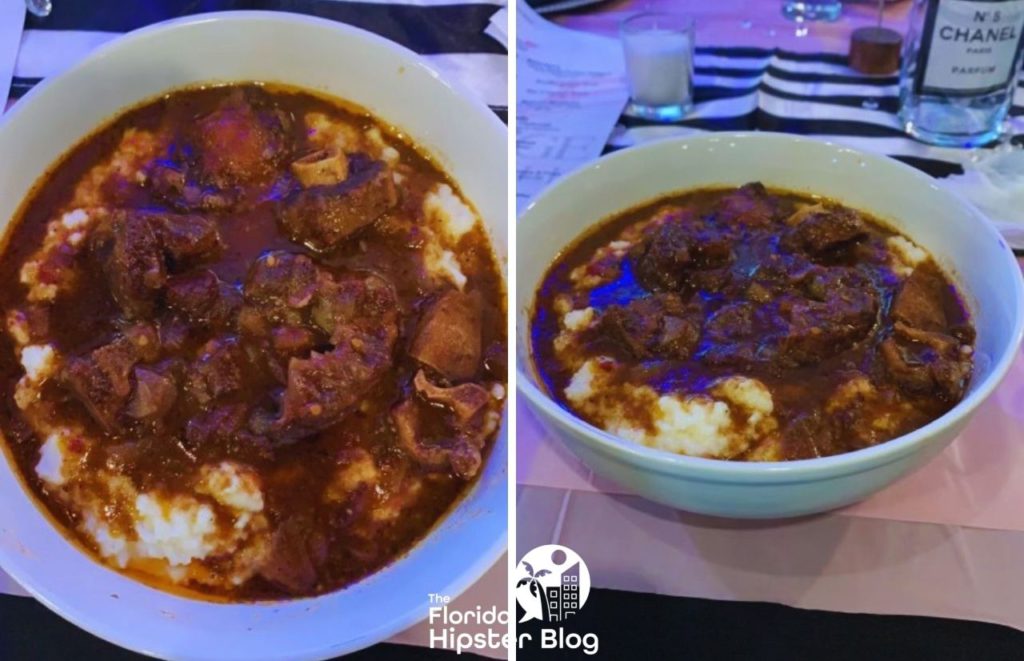 Every Sunday they have DJ Baby Lac spinning for a brunch that lasts well into the afternoon. So grab a mimosa and vibe with Bar 5!
Top Dishes on the Menu at Bar Lounge and Grill:
5 Cheese Vibe Mac
Wicked Wings
Ooh La La Oxtail Mac & Cheese
Southern Crab Cake
Ooh La La Oxtail Mac & Cheese
Address: 9401 West Colonial Drive, Ocoee, Florida 34761
14. Se7en Bites
Whether you're craving breakfast, brunch, or lunch, Se7en Bites has the good stuff!
Offering Southern comfort food with a modern twist, the kitchen here prepares everything scratch-made and with the fresher ingredients available.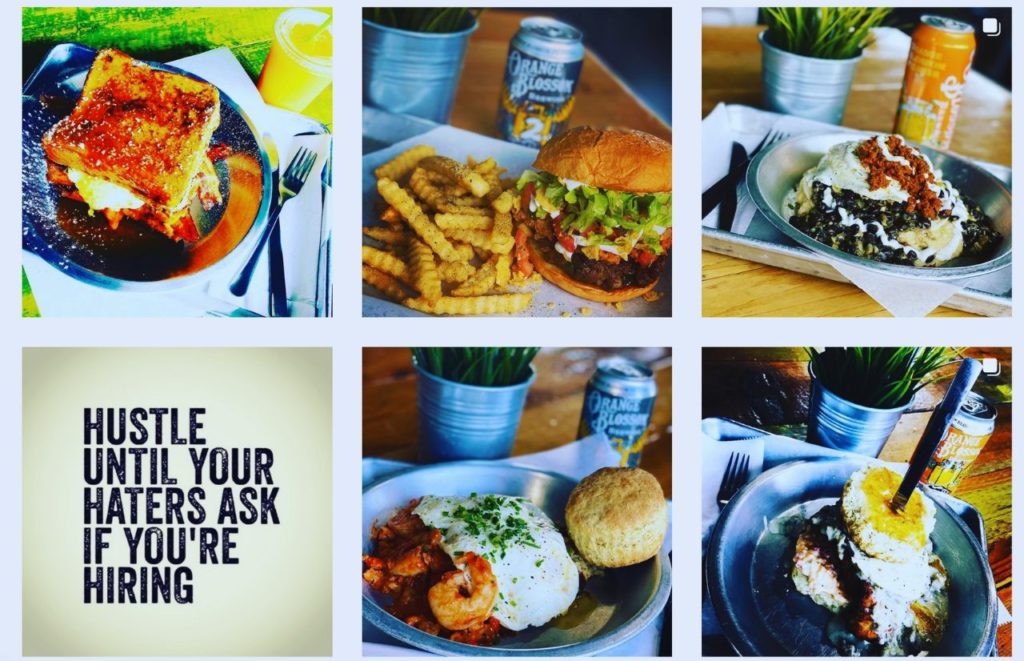 They have been featured on an episode of Diners, Drive-Ins, and Dives, so you know if Guy Fieri is stopping by, the food must be good! This proves why it has to be one of the best breakfast spots in Orlando.
Local favorites include the Chicken Pot Pies, which are made each day around 11 and available until they are sold out.
Top Breakfast Items From Se7en Bites:
Signature Chicken Biscuit: Fluffy buttermilk garlic biscuit with a generous dollop of red pepper jelly cream cheese & their "almost famous" buttermilk fried chicken
7th Trimester: Buttermilk garlic biscuit, over medium egg, applewood smoked bacon, smothered in our 5 cheese mac n'cheese, topped with a potato chip bacon crumble
Se7en Benedict: Buttermilk garlic biscuit, over medium egg, crispy green tomato, applewood smoked bacon, topped with peppercorn hollandaise
Minnie Pearl: Two pearl sugar waffles hugging their "almost famous" buttermilk fried chicken with a splash of HOT (spicy, kickin, buffalo- for all you temp-spice-level wanderers) honey & over medium egg , topped with vanilla bean butter syrup & served with a side of cheddar chive grits
Address: 617 N Primrose Drive Orlando, FL, 32803
15. Coming to America Brunch at Bronze Kingdom
Last up, we've got something a little bit different for you! The "Coming to America" Brunch is hosted at Bronze Kingdom Museum every Sunday, specifically for young professionals and millennials.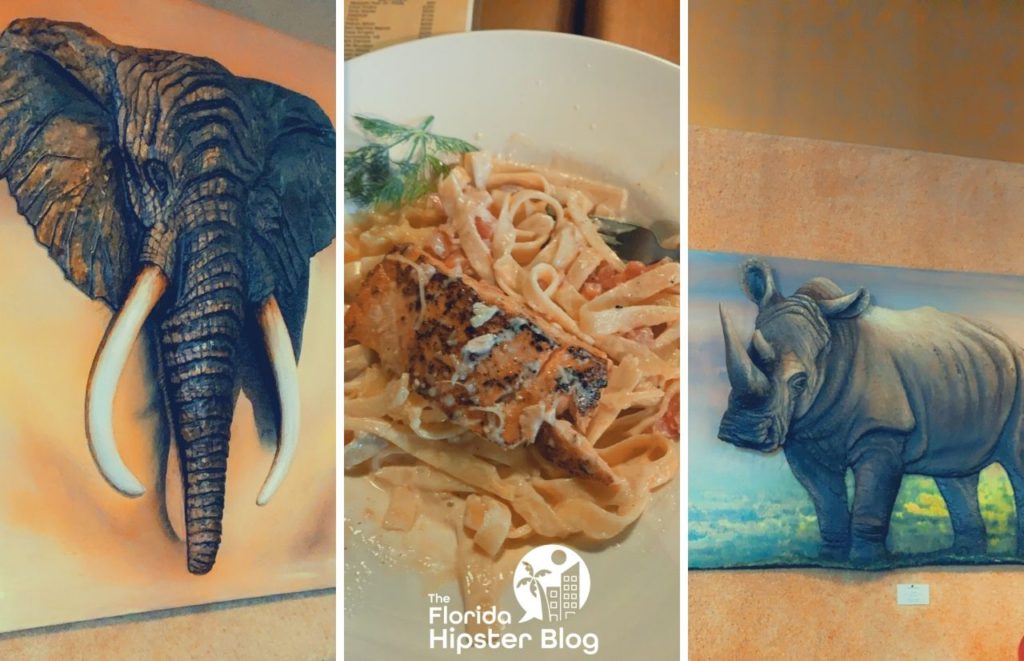 You have to check out this brunch if you're looking for something more lively.
Feast on their full food menu, slurp down their bottomless mimosas, and dance to Hip Hop, R&B, Afro Beats, and Reggae.
Top Dishes on the Menu at Coming to America Brunch:
Chicken and Waffles
Shrimp and Cajun Grits
Supreme Sangria with Hennessy
With bottle service and hookahs available, you know this is one of Orlando's livest brunch options!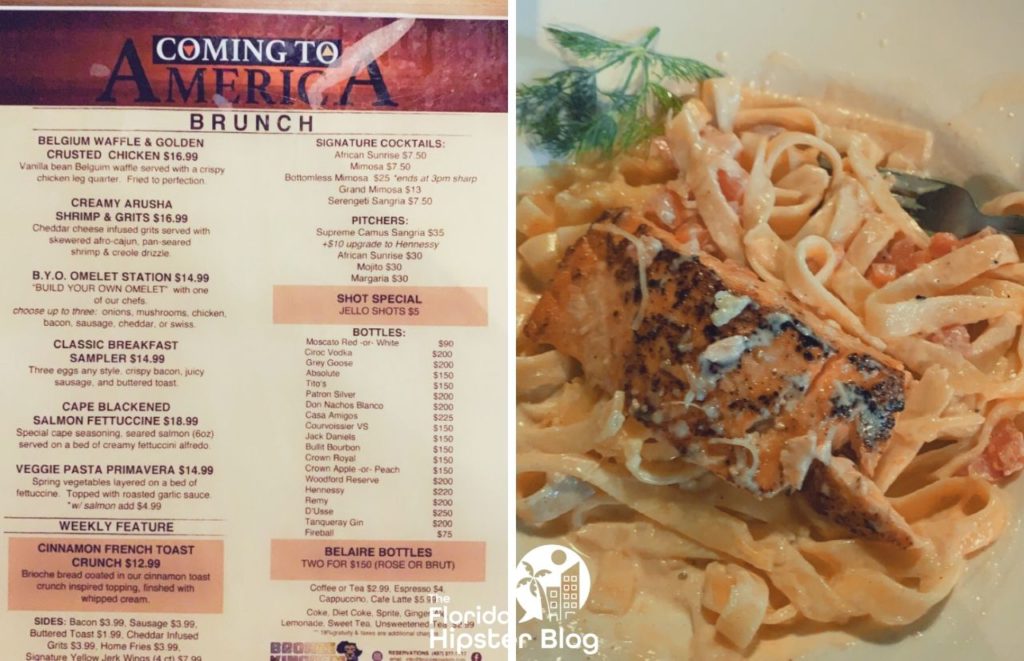 Just remember that this is a prepaid event, so purchase your tickets ASAP on Eventbrite to secure your spot.
Address: 6464 International Drive Orlando, FL 32821
Want DAILY Florida Travel Photos? Follow Florida Hipster on Instagram TODAY!
Final Thoughts on the Best Brunch in Orlando
Well Florida Hipster, I hope you enjoyed the best brunch in Orlando round up!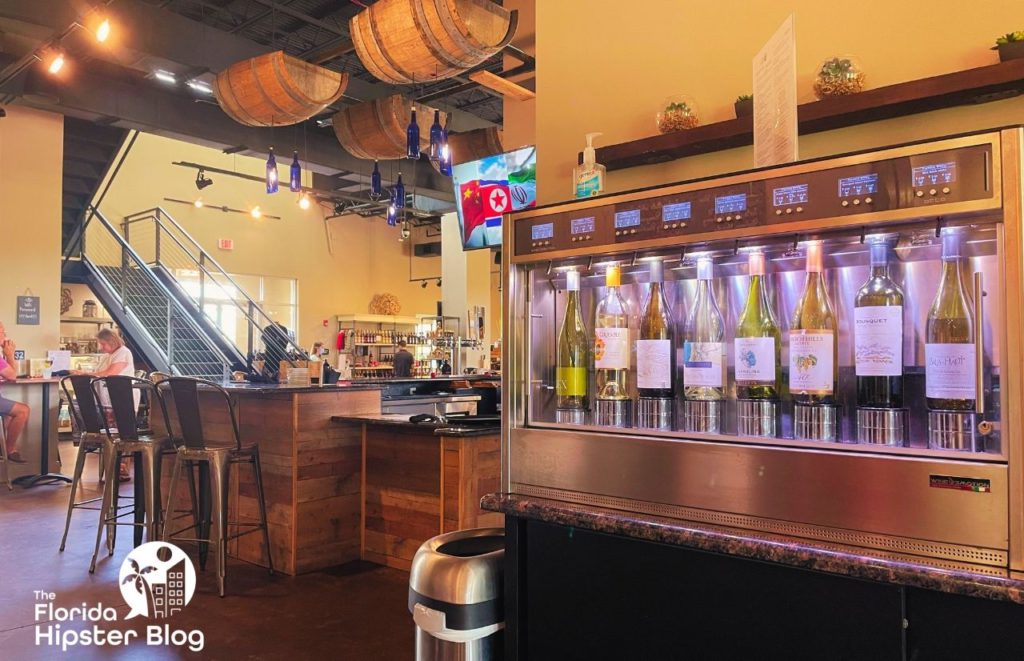 As usual, I did my best to cater to all types of foodies out there – no matter what your taste bud and price point preferences may be.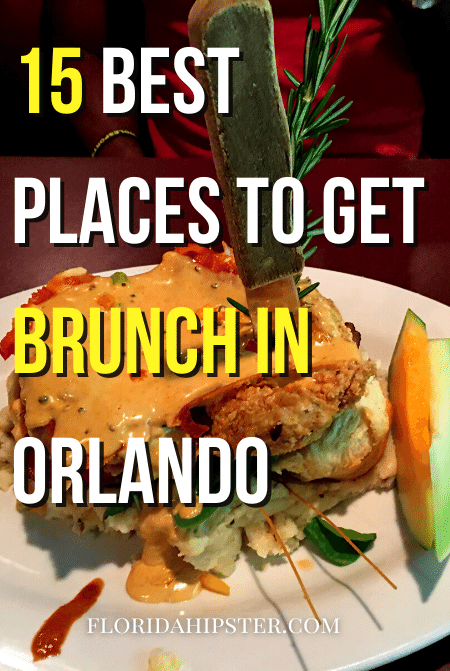 So, now that you've concluded our list of the best brunch spots in Orlando, I've got to know – which one is your favorite and which one do you think you'll be trying next? I can't wait to hear all about it!
Happy Florida Travels!
UP NEXT: What's the BEST Hibachi in Orlando? These Are the Top 10 Places YOU MUST VISIT