Are you ready to try some of the BEST sushi in Orlando, Florida?
Believe it or not, Central Florida has some of the best restaurants and chefs around and if you're looking for a fun night out with good food and drinks, then you don't have to look too far and good sushi is no exception. 
I'm making your search for the best sushi in town a little easier with this list of 10 best sushi locations to try next time you're in Orlando or just looking to find some lunch or dinner in your home city.
THIS POST MAY CONTAIN AFFILIATE LINKS. PLEASE READ MY DISCLOSURE FOR MORE INFO.  Which means if you click on certain links, I may receive a small commission at no additional charge to you.
1. Morimoto Asia
In collaboration with Master Chef Masaharu Morimoto from Japan, this pan-Asian location sits at 36 feet tall and has 2 stories of lounges, private dining spaces, and gorgeous chandeliers raining from the ceiling.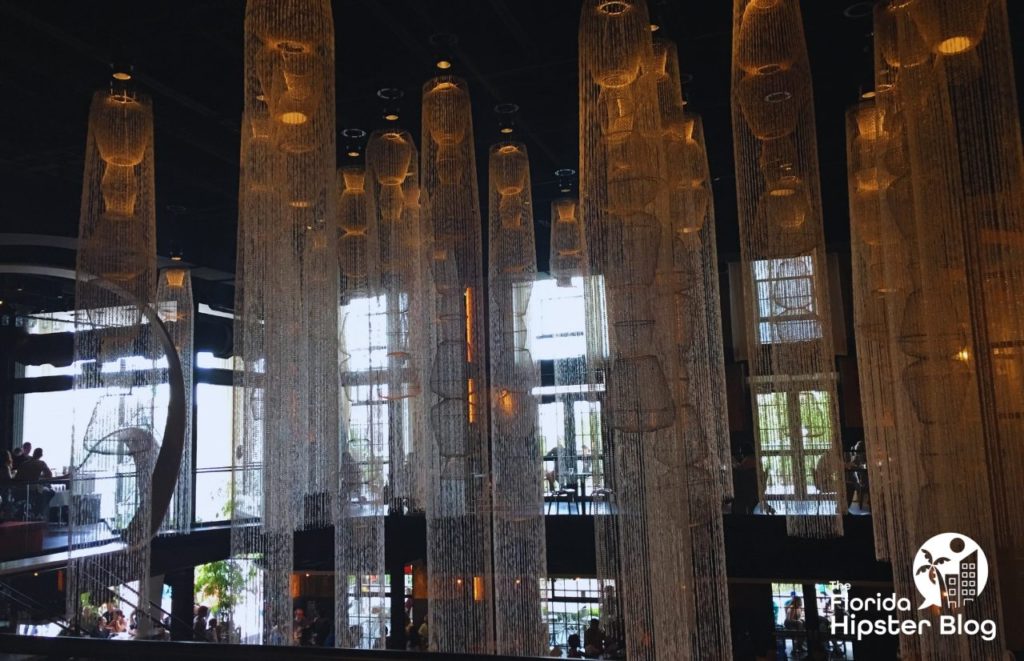 Chef Morimoto is known to many as the Iron Chef as his unique combinations of Chinese, Japanese, and Korean flavors have been a favorite of locals and travelers.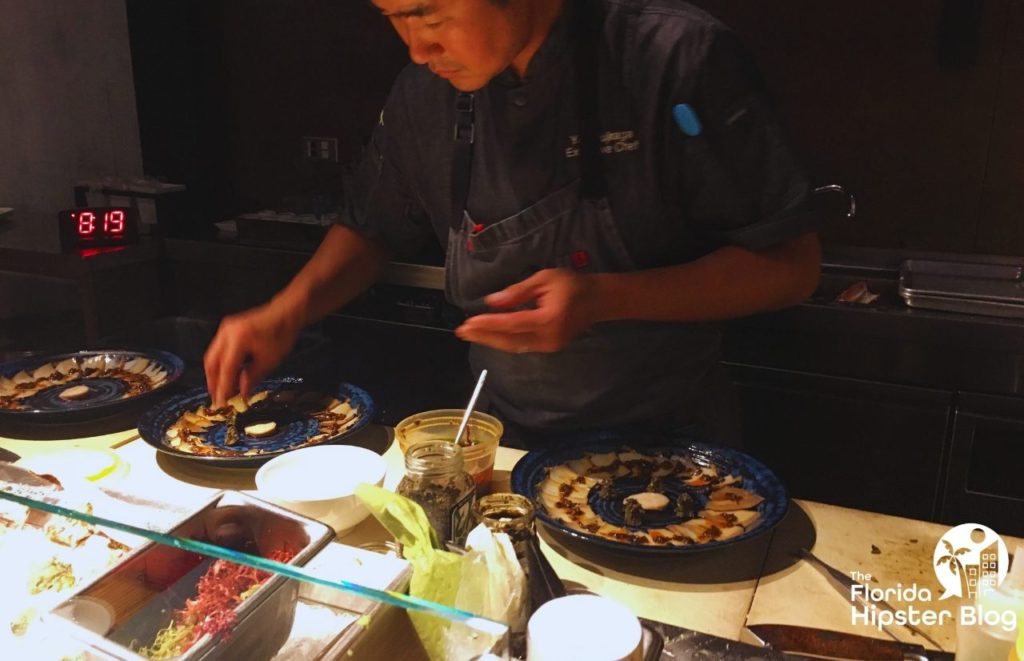 Dine at a place like this and it shows when it comes to their menu which is full of unique dishes like crispy popcorn shrimp tempura, Morimoto gomoku fried rice, and delicious tofu options for those looking to stay away from meat.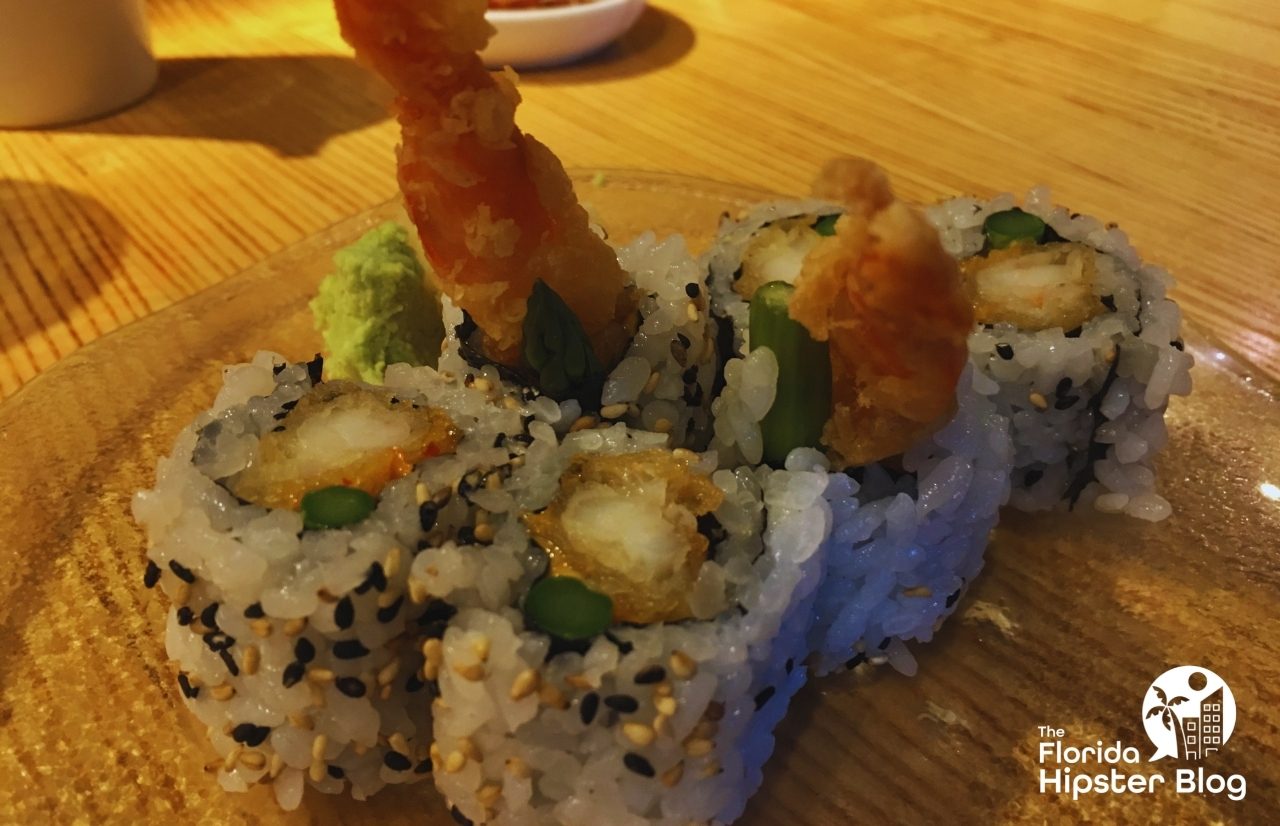 I had to make Morimoto Asia the first sushi spot on this Orlando dining list. Although it's located in the heart of the Walt Disney World Resort, the food here is absolutely exquisite!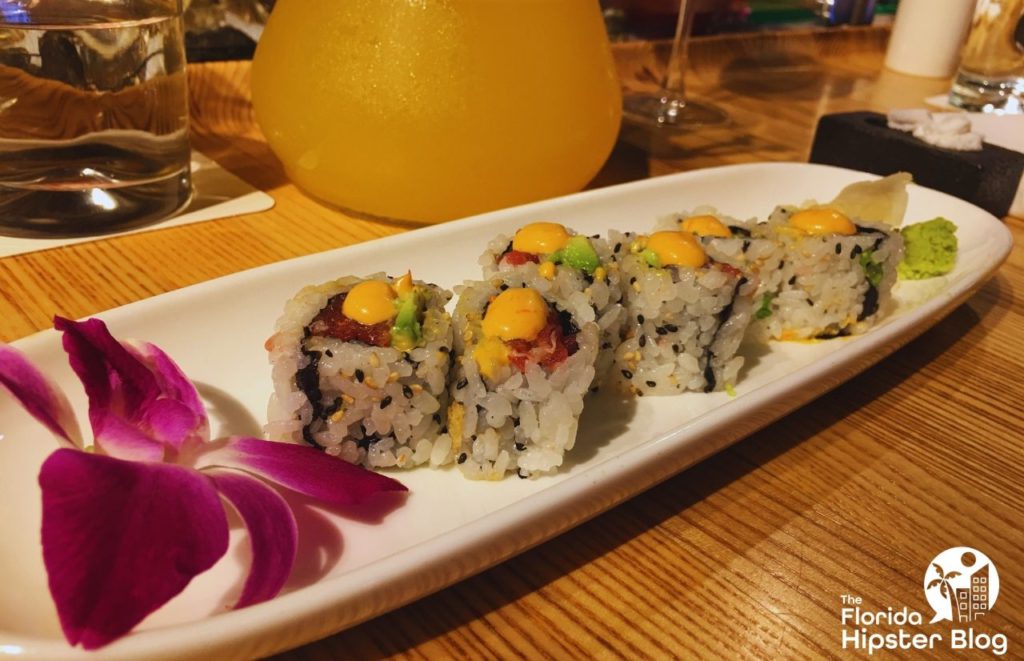 I can still remember the first time I took a bite of the Spicy Tuna Roll and how I started to tear up….
…yeah, don't judge me!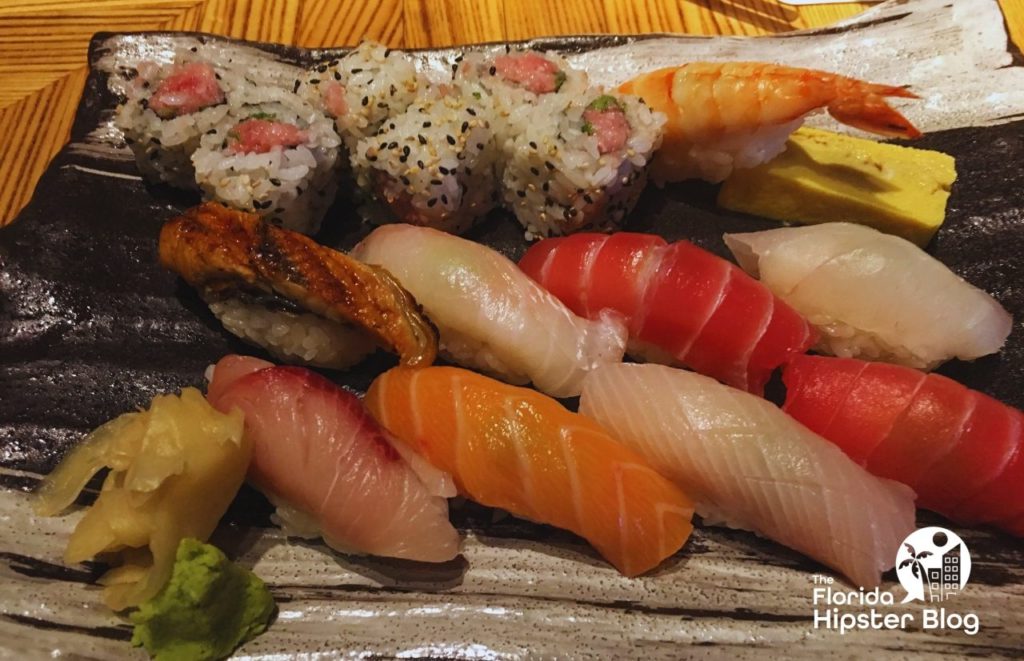 I had NEVER had tuna taste so incredibly delicious with a buttery, creamy texture that melted so effortlessly inside of my mouth.
Best Food at Morimoto Asia
Spicy Tuna: tuna, spicy mayo, scallions with choice of white or brown rice
The Spicy Yellowtail: Japanese yellowtail, jalapeño, scallion with choice of white or brown rice
Spicy Salmon: salmon, spicy mayo, scallion with choice of white or brown rice
Shrimp Tempura: asparagus, spicy mayo with choice of white or brown rice
Hamachi Tartare: dashi soy with crispy shallot, chive and wasabi
Address: 1600 East Buena Vista Drive, Lake Buena Vista, Florida, 32830
2. Seito Sushi
You're lucky with this one because there are two locations for you to try if one is closer than the other, one in Baldwin Park and one near Sand Lake.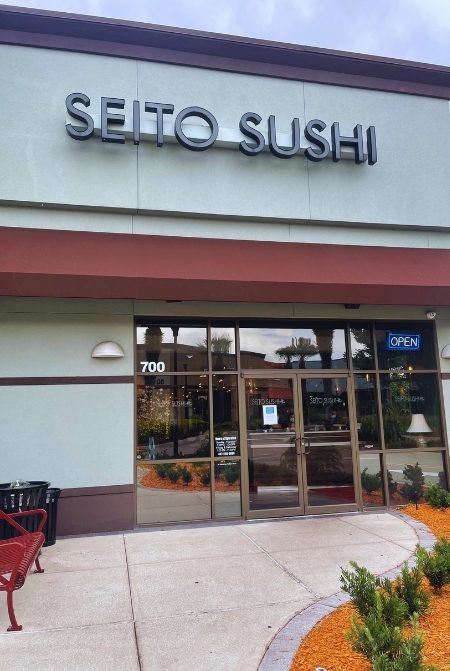 Seito Sushi is a contemporary Japanese cuisine location that perfectly combines ingredients, color, and taste.
The sushi menu is extensive and offers patrons many of their favorite dishes such as nigiri and sashimi, and signature rolls like the tropic thunder, tuna hosomaki, dragon skin, and spicy tuna.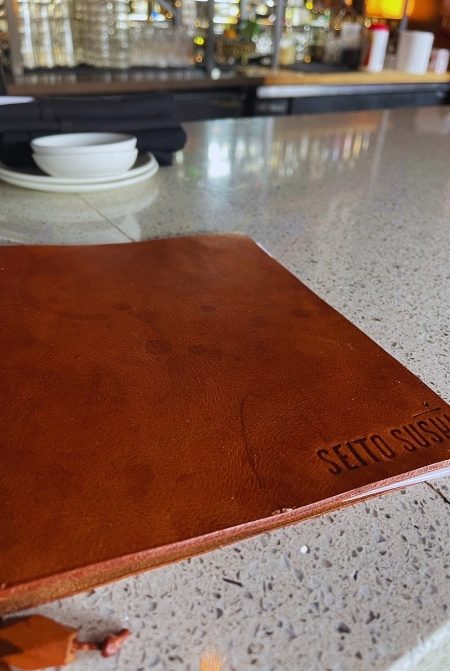 My recommendation for you is to visit during Happy Hour. It's AMAZING! Not only can you try a variety of sushi dishes, you can enjoy some of their tantalizing cocktails and savory dishes for a low price.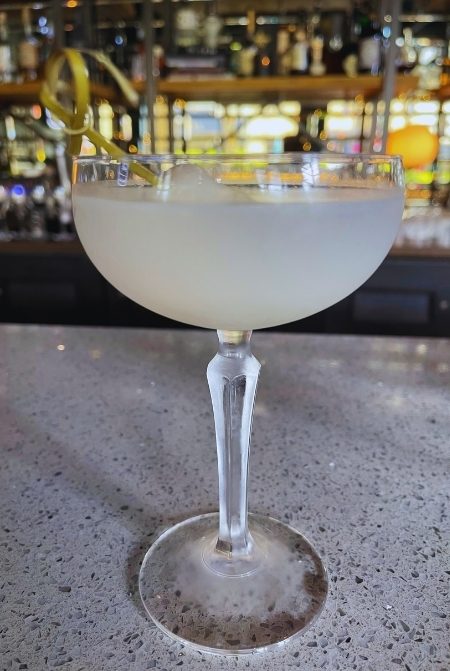 The dish that made me go wild was the fried rice topped with Spicy Tuna. OMG! I can eat that delightful treat ALL day!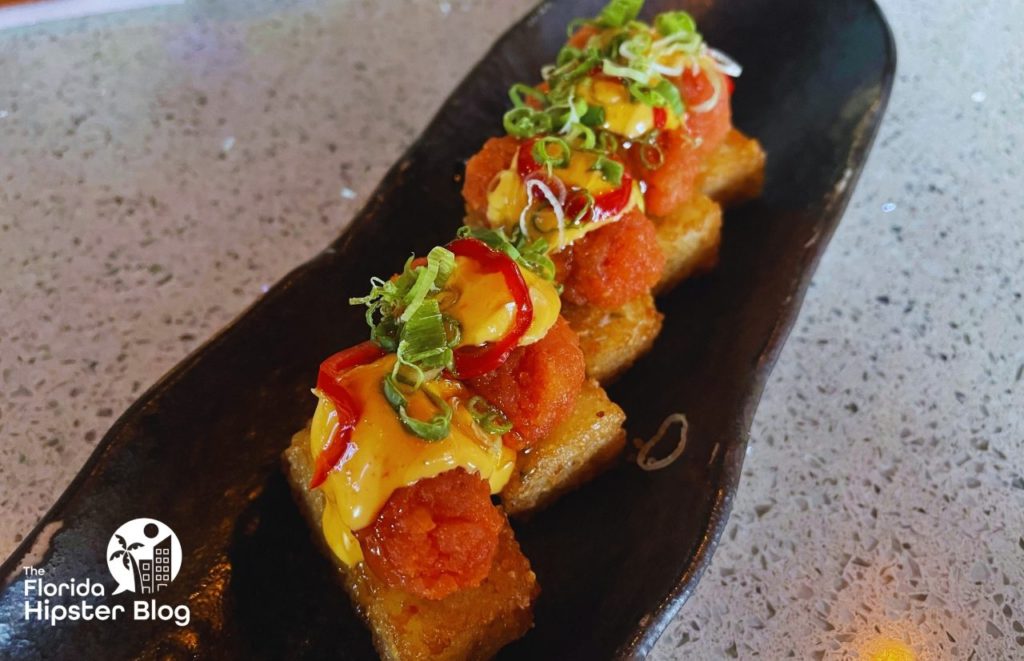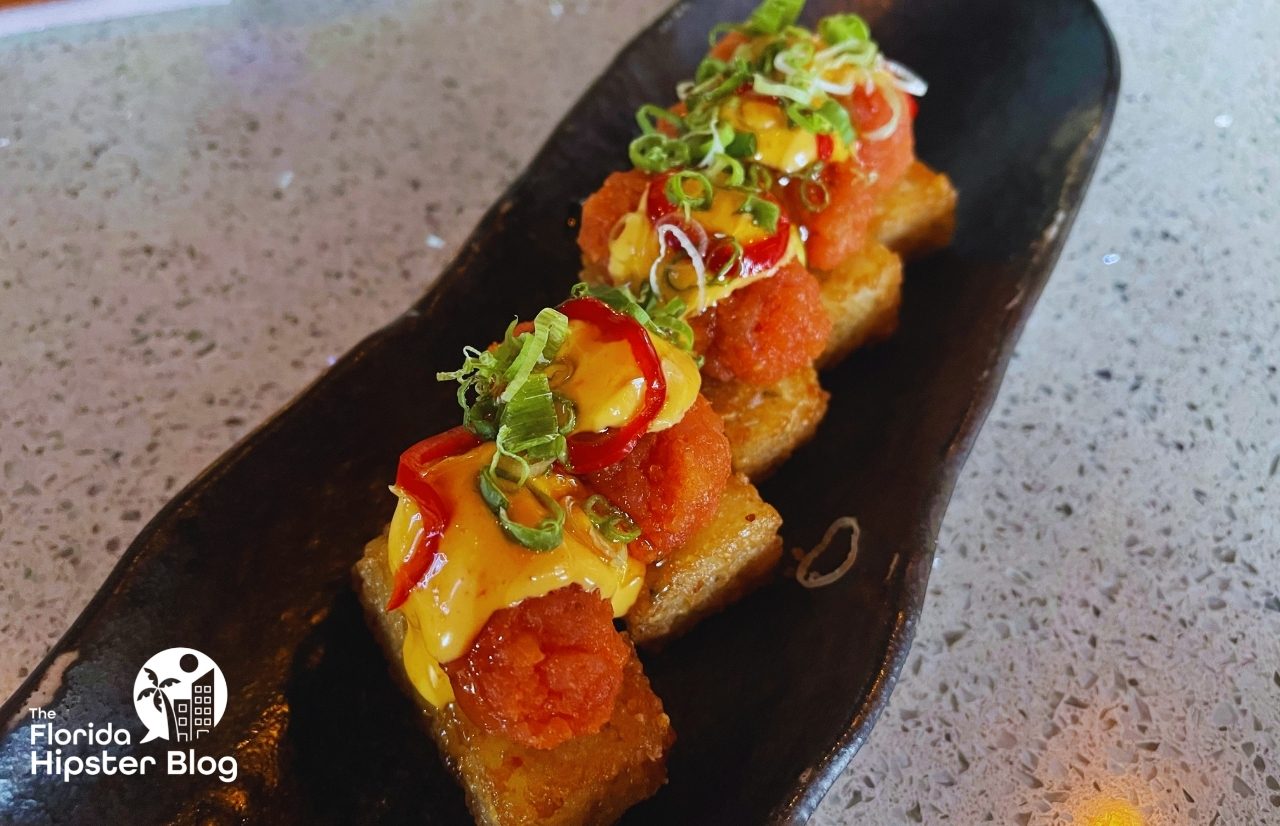 The Baldwin Park location is even graced with chef partner Huy Tin who won Best Japanese, and Best Sushi in 2020, and was named in the top three of Best Chef Readers' Choice Awards in Orlando Magazine in 2020.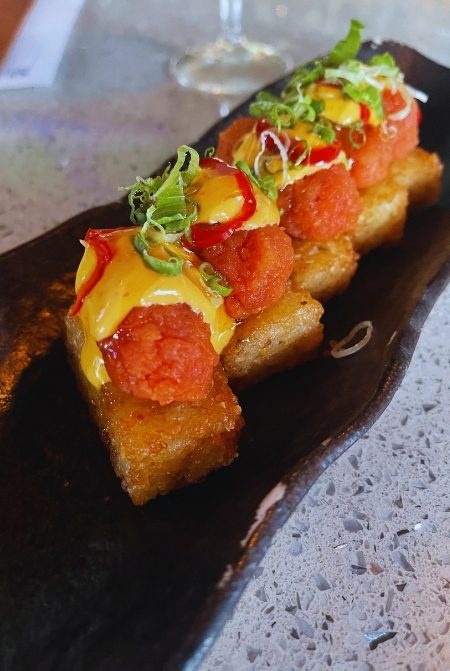 Best Food at Seito Sushi:
Corona Roll: grilled jumbo shrimp, spicy snow crab, tempura asparagus, avocado, cucumber, masago, jalapeno, pico de gallo, cilantro, spicy mayo, spicy kobachi sauce, Maldon sea salt
Hot Chicken Bao Bun: Korean fried chicken, Szechuan peppercorn pickle, side of shiso lime buttermilk ranch
Spicy Tuna Crispy Rice: tuna tartare, fresno chilis, eel sauce, spicy mayo, scallions
Address: 8031 Turkey Lake Rd #700, Orlando, FL 32819
3. Kadence
Kadence all started with a small sushi stand in 2014 that got too big for its own good and expanded to a forever home just 2 years later.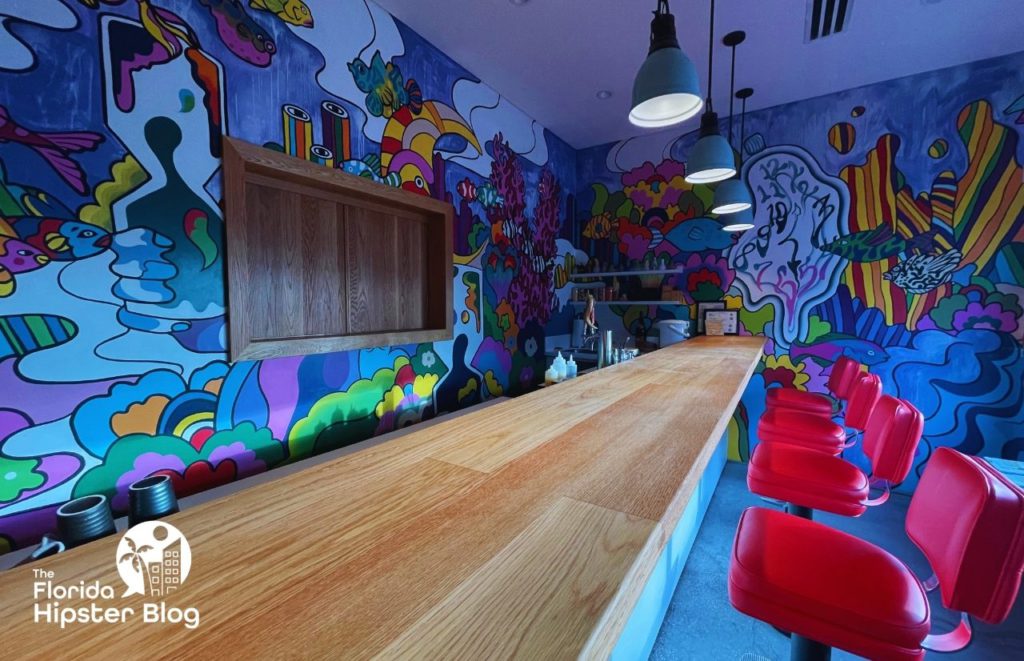 All three chefs at this location are alumni from The University of Florida who all moved to New York and then London after college to train in Michelin-star restaurants before settling in Orlando, Florida.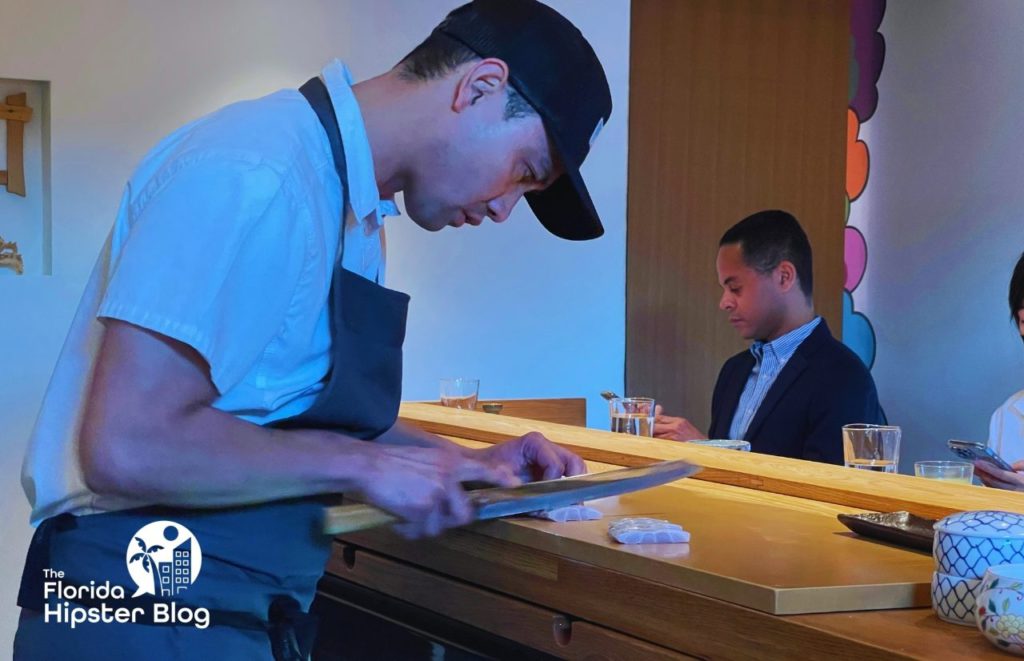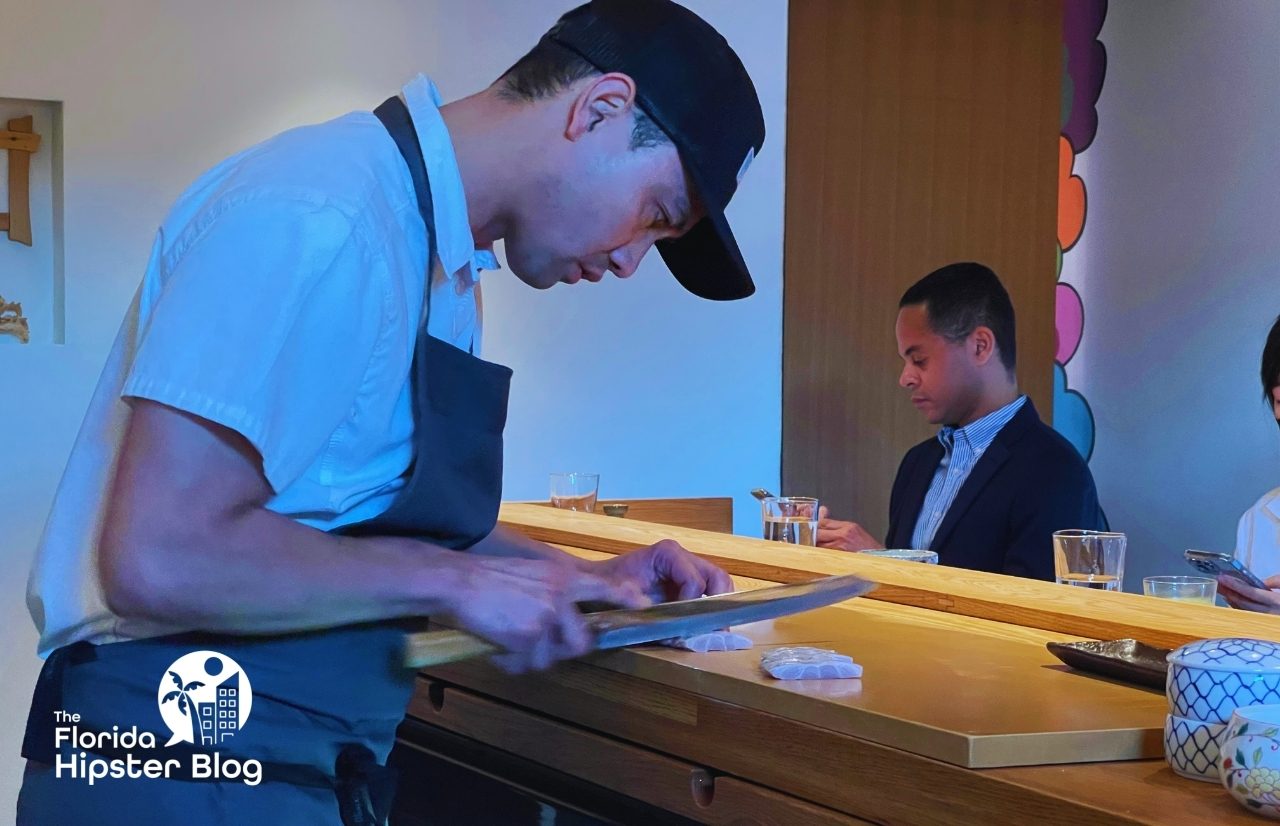 Their intimate location pairs perfectly with their carefully selected sushi and sake menu.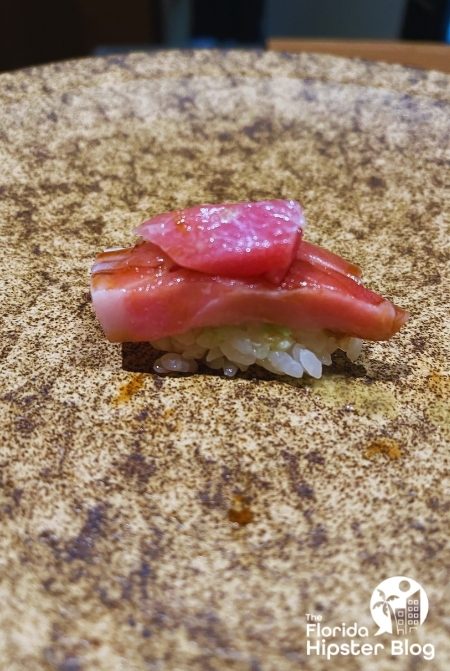 Your epicurean journey will take you on a musical symphony of different cuisines cherished in Japan. This was one of my first "true" Omakase experiences and to be honest, I was completely nervous, but the Chef and his wife put all my nerves at ease.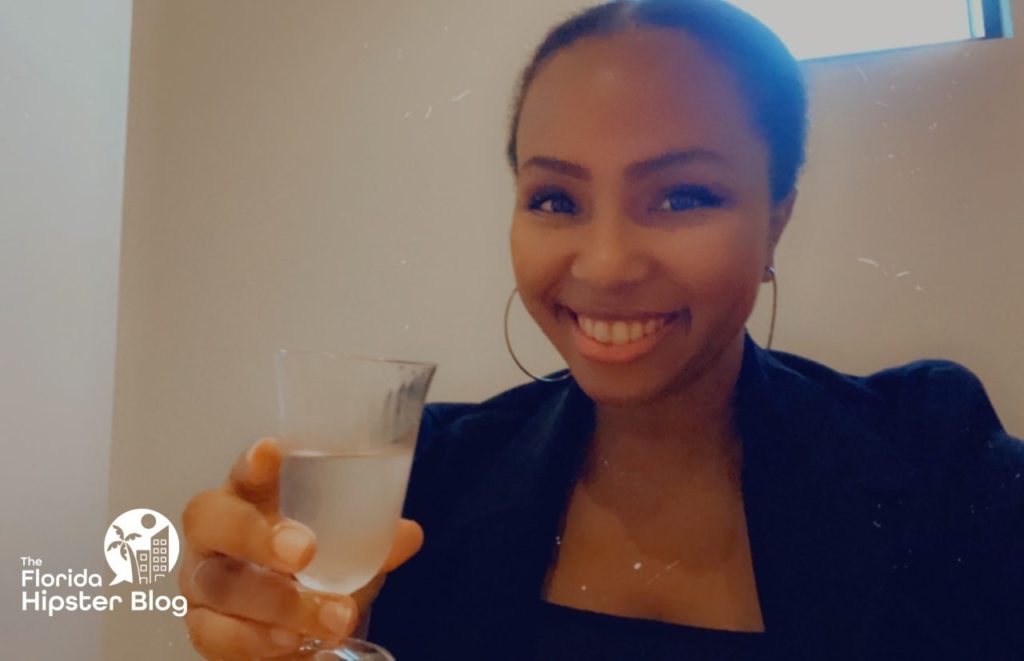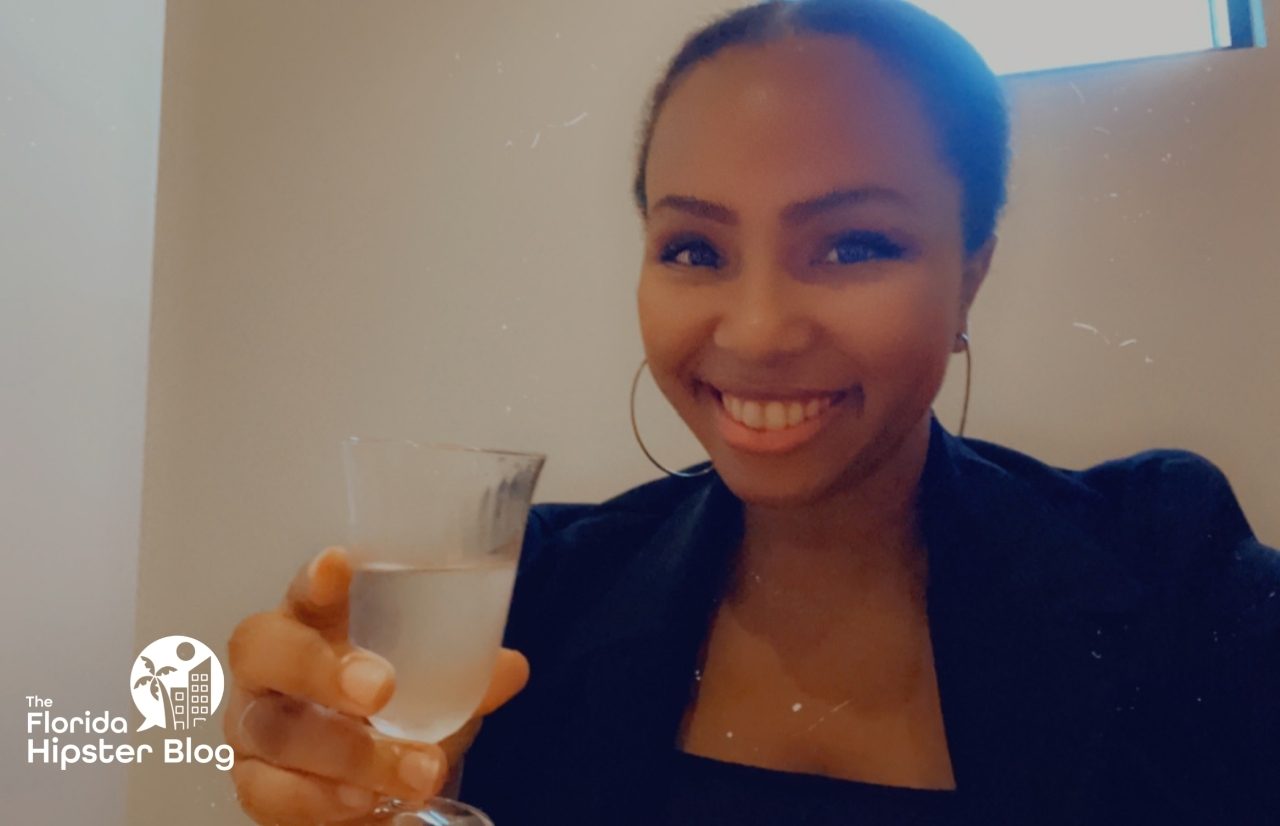 It was quite an adventurous night, but in a good way…
To say that I had to get out of my comfort zone as I dined on dishes like Japanese Cod, tempura fried Uni, a sashimi party of fish, and rudder fish for the first time (*raw) is an understatement.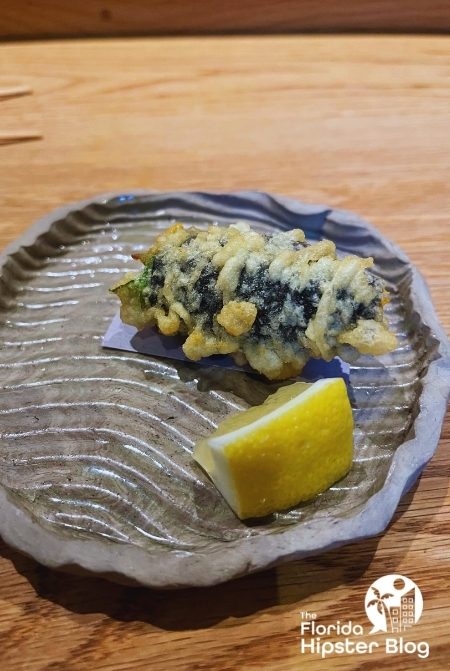 Keep in mind, Kadence only serves those who make a reservation on their website and unfortunately, you can't see the menu, but you can be confident in their choices and their expert craftsmanship in creating a one-of-a-kind dining experience. 
This makes it the best place to get sushi in Orlando, Florida.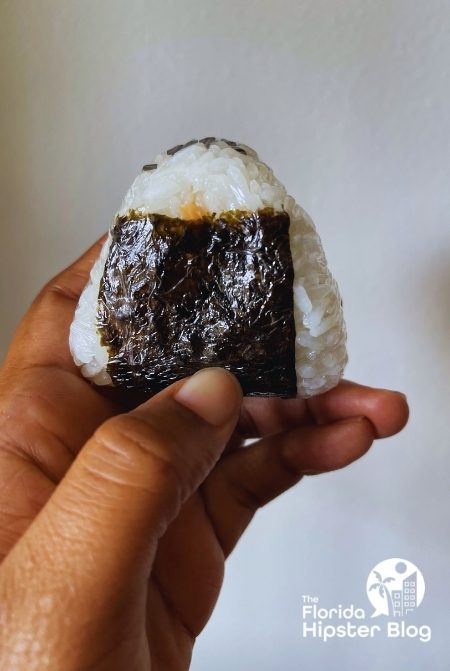 Also remember that reservations are hard to come by and do book up quickly. They are usually posted at the end of each month for the following month.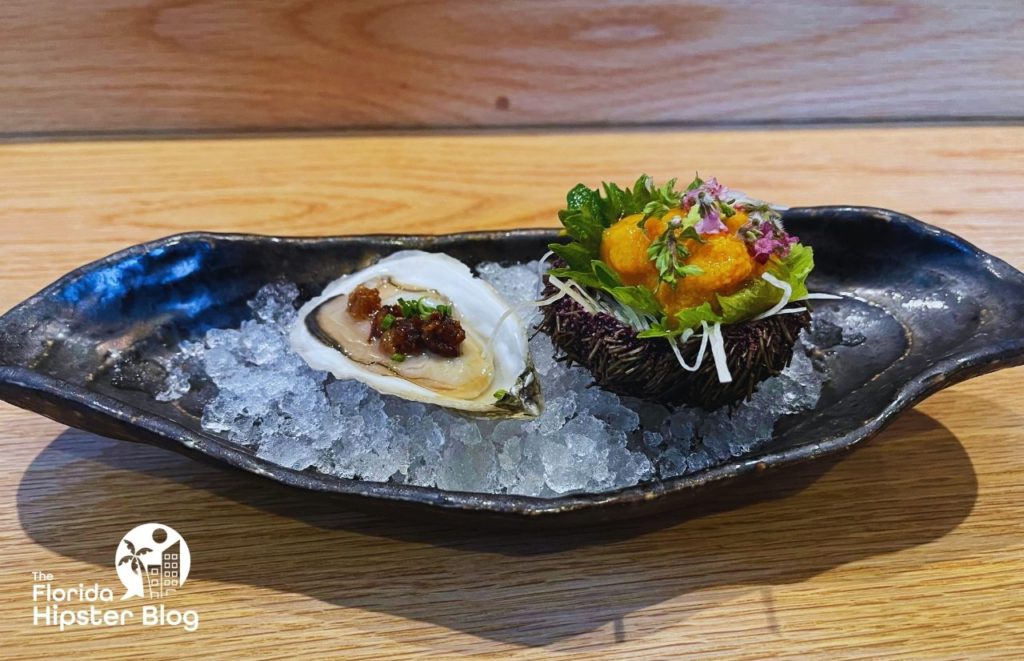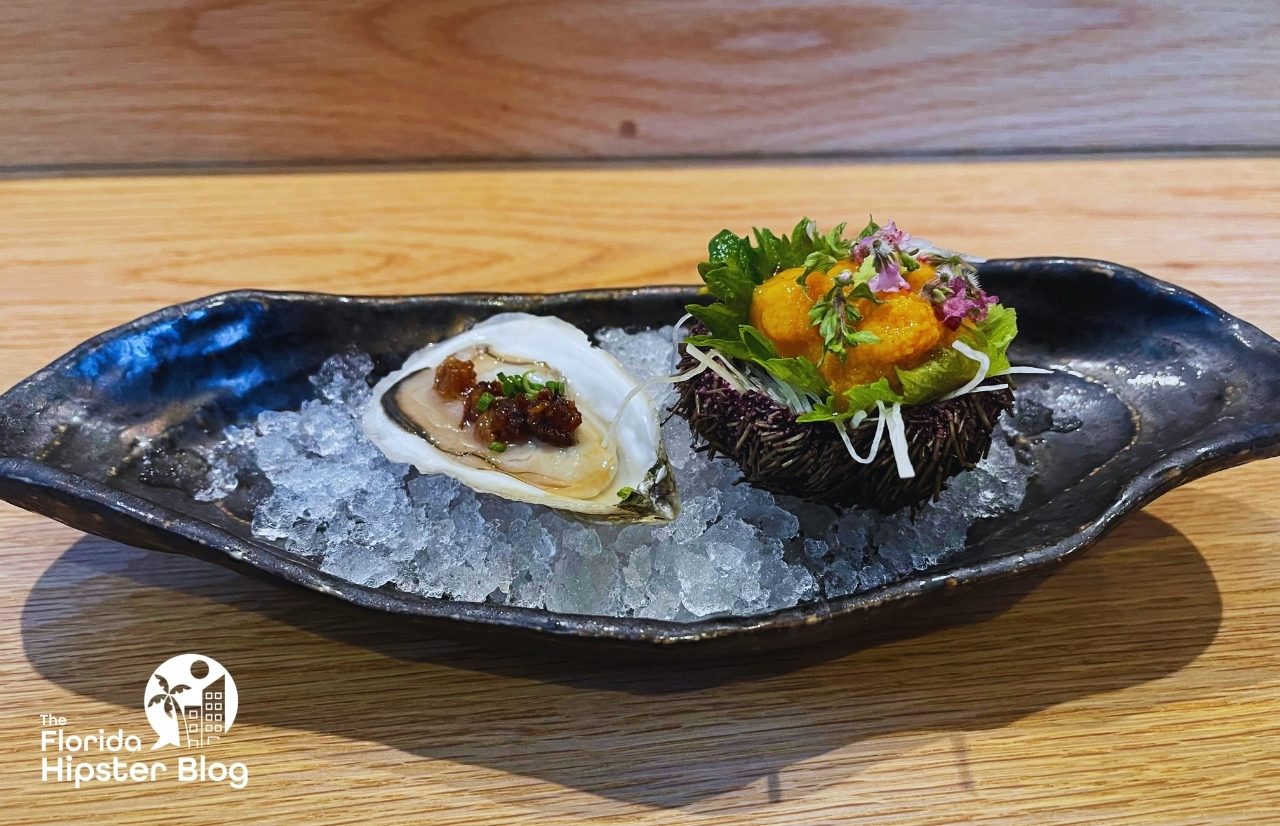 Address: 1809 Winter Park Rd. Orlando, Florida 32803
4. Kabooki
Another restaurant with two locations in East Colonial and Sand Lake, these award-winning establishments Kabooki, feature chefs and menus that have been recognized by local critics and magazines.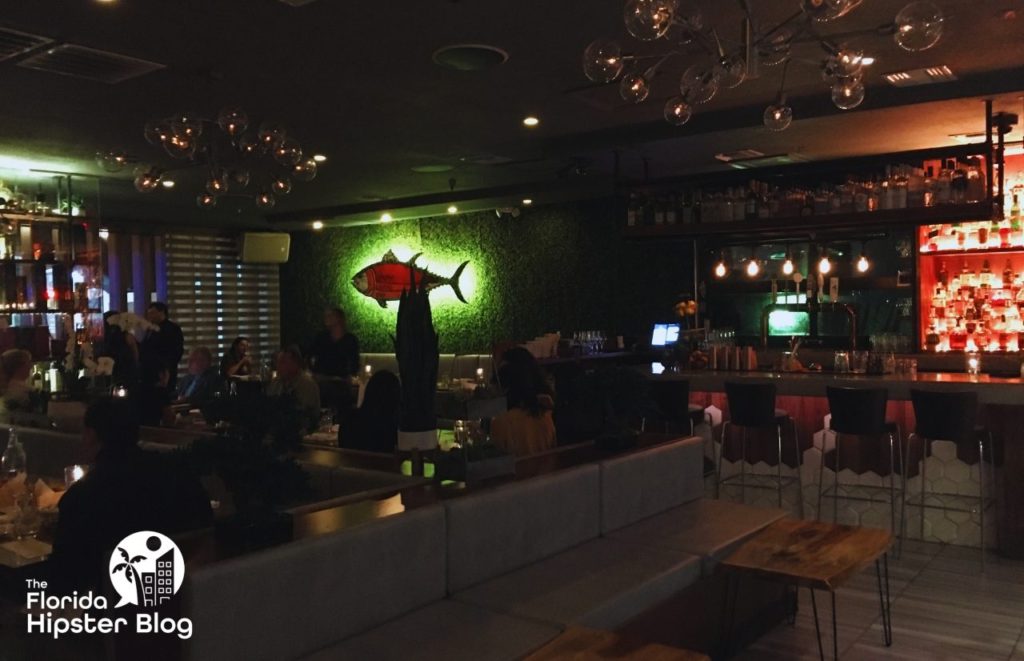 The menu offers cold tastings like maguro truffle and Hamachi carpaccio, to hot tastings like rock shrimp and handmade ebi gyoza, to amazing sushi rolls, nigiri/sashimi, and moriawase, the chef's assortment of daily catches.
The vibe of Kabooki is real chill and great for a date night or a place to visit on your solo trip to Orlando, Florida. You can also do a custom Omakase experience here as well.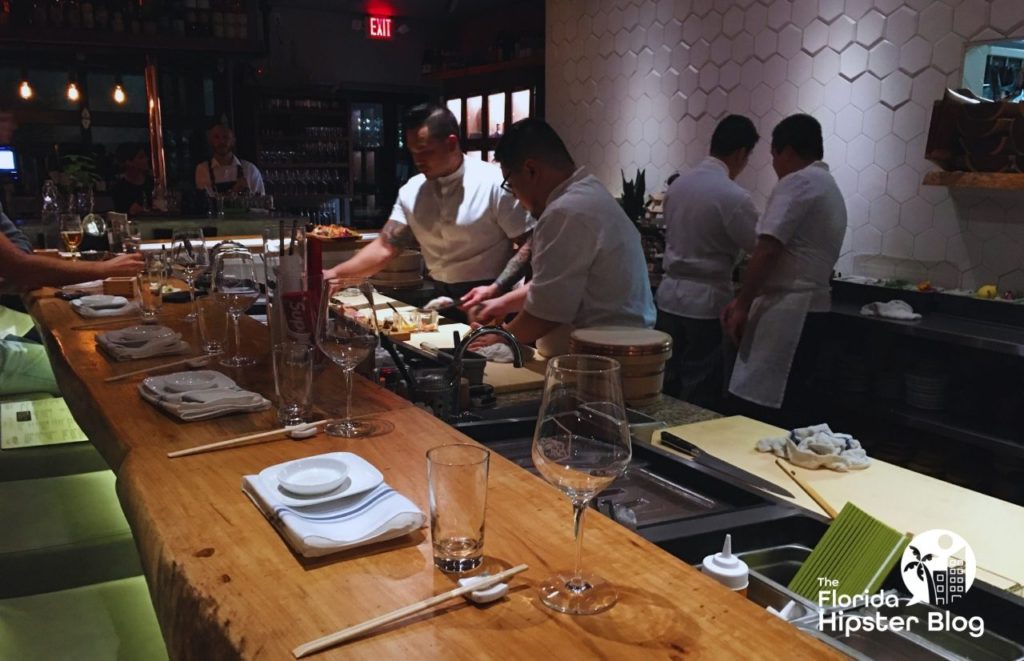 I love sitting at the sushi bar here and chatting with the Chefs. They're super helpful and are able to help guide you to the best dish on your visit.
Best Food at Kabooki:
Spicy Tuna: tuna, chives, masago, kobachi sauce
Hamachi Carpaccio: Japanese yellowtail, yuzu tobiko, ponzu, kafir limeoil, thai kosho, serrano peppers
Hokkaido: lumpcrab, tempura flakes, avocado, tobanjan aioli topped with scallops, black garlic, orange chili sauce
Address: 3122 E Colonial Drive Orlando, FL 32803 and 7705 Turkey Lake Road Orlando, FL 32819
Get more Orlando travel planning tips right here!
5. Takumi
This sushi and ramen spot located on West Colonial Drive in Orlando offers guests everything from appetizers, soups and salads, to delicious ramen bowls, your favorite rolls, and dinner combos with your choice of meats, veggies, and rice.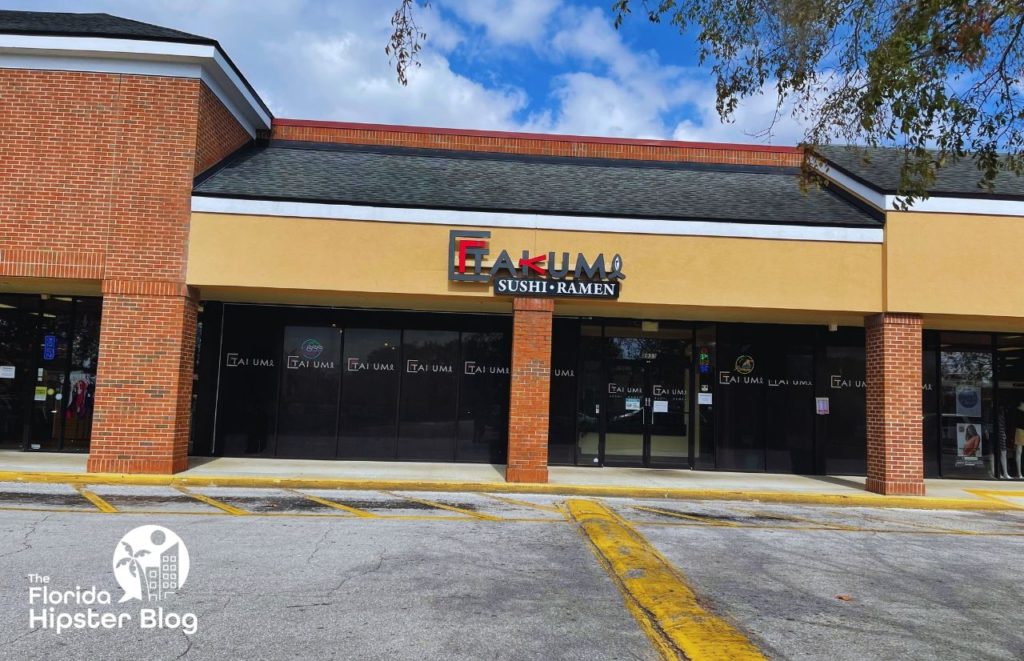 Takumi is one of the more budget-friendly locations on this list with a more relax vibe than some of the upscale locations previously mentioned. Mainly due to the fact that it's a family run business.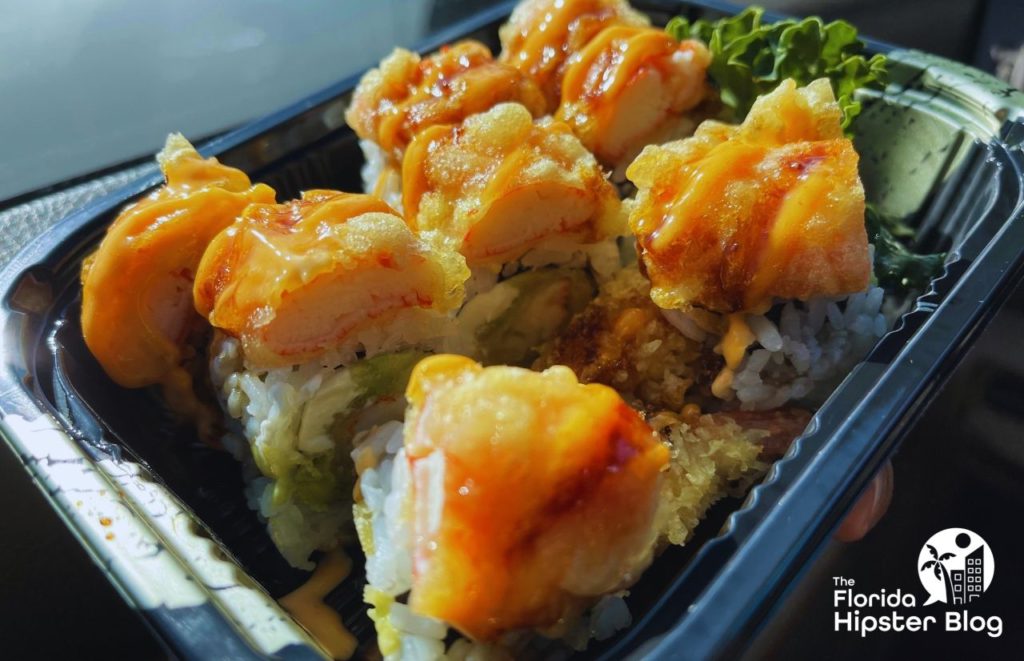 I like coming here when I need something quick and tasty that won't break the bank. I love the flavors that the chef infuses in sushi options like the Spicy Tuna Roll and the Monster Roll.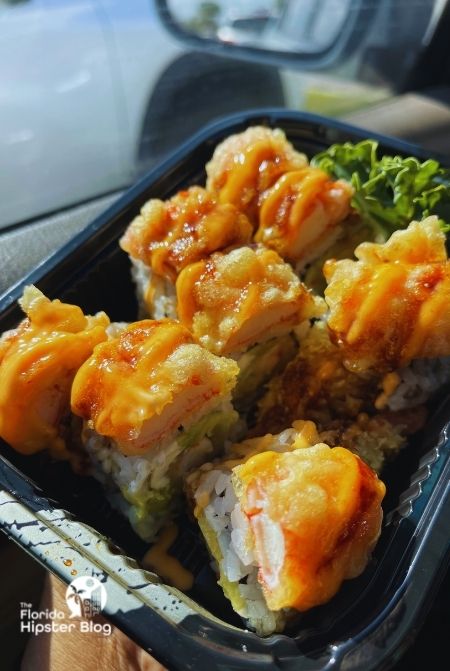 They even have a great selection of soft drinks, beer, wine, and boba teas.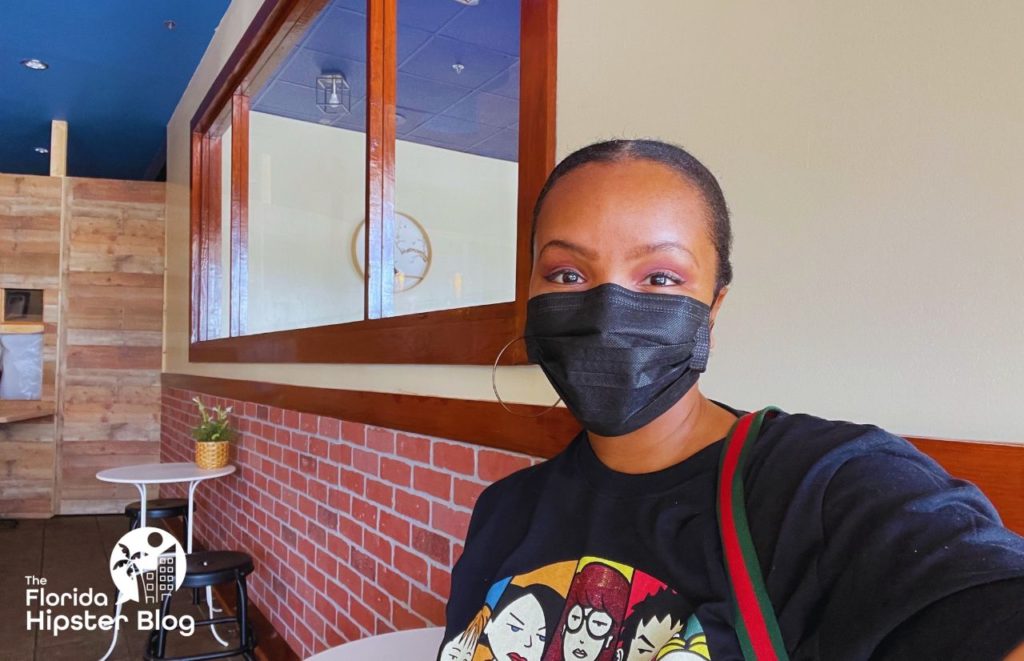 Best Food at Takumi:
Takumi Roll
Monster Roll
Spicy Tuna Roll
Volcano Roll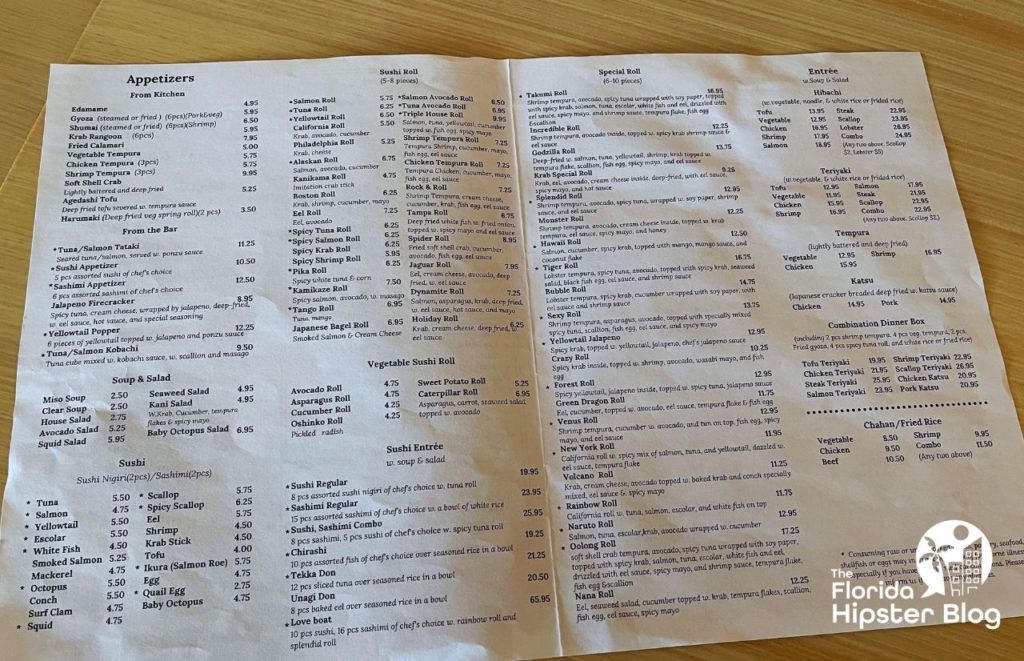 Address: 8933 W Colonial Dr, Ocoee, FL 34761
Get over 30% off on your Orlando CityPass here!
6. Shakai Sushi Lounge
This Japanese sushi lounge is no ordinary restaurant serving lunch and dinner, once the rush of all the people subsides and it's gotten quiet, this location turns into a lounge/club for guests to enjoy a night of drinking and dancing after their sushi dinner.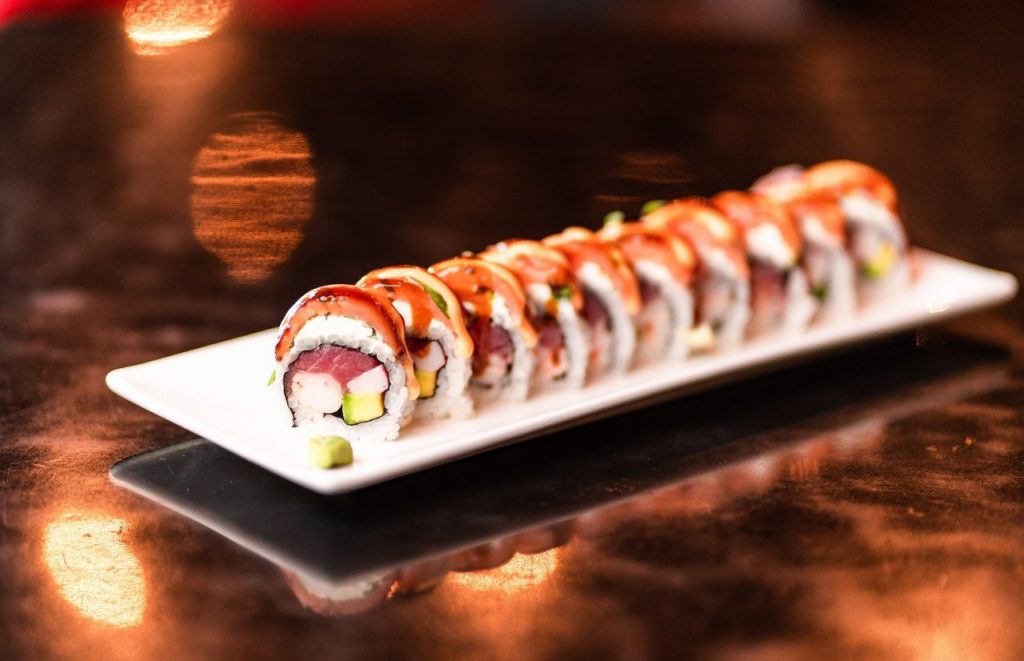 Their menu is chock-full of tasty items like their bento boxes, stir-fry, teriyaki entrées, soups and salads, and your choice of desserts like their martini Sunday or their tempura key lime pie.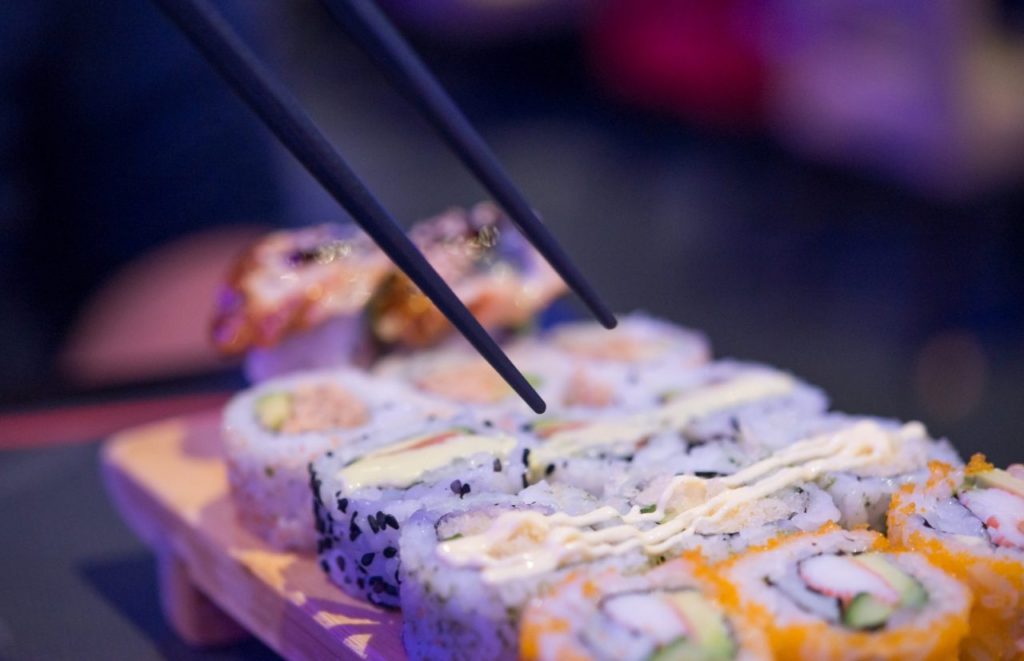 They have a separate menu for their sushi and their happy hour menu is worth the savings.
Best Food at Shakai Sushi Lounge:
Captain Crunch Roll: Soft shell crab, cream cheese, topped with tuna, scallion, crunch, and orange sauce
Rock & Roll: Lobster and crab mix, cream cheese, tempura fried with spicy mayo and masago
Sonic Bomb: Spicy tuna and cucumber, topped with baked salmon, jalapeno, and roe
Mango Madness: Tempura krab, avocado topped with tuna, mango, scallions & spicy mayo
Address: 43 East Pine Street Orlando, FL 32801
ORDER NOW to secure your Universal Studios theme park ticket! GET MY TICKETS.
7. Hanamizuki Japanese Restaurant
This reservation-only restaurant is a hidden location known for their homestyle Japanese cooking and flavors.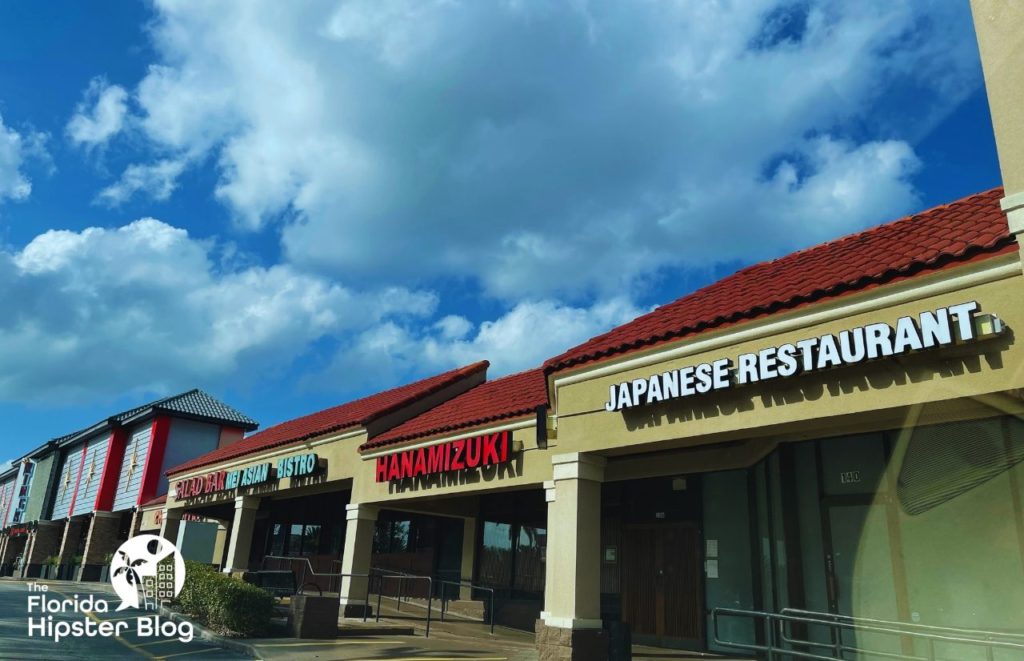 Hanamizuki is one of the truest essence of Japanese cuisine that you will get in Orlando, Florida. It was another location that I was a bit intimidated to try just because everything on the menu looked like the "real thing!"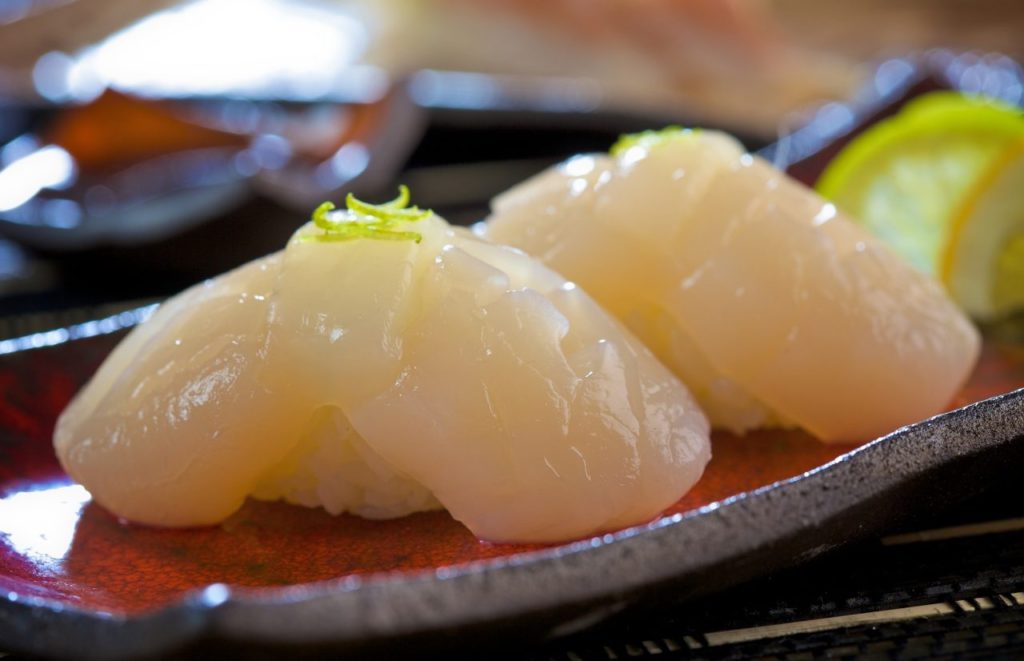 Plus, it's one of the few spots in Orlando that you can get an Onigiri (availability is unpredictable). Which is a traditional Japanese rice ball filled with your meat of choice.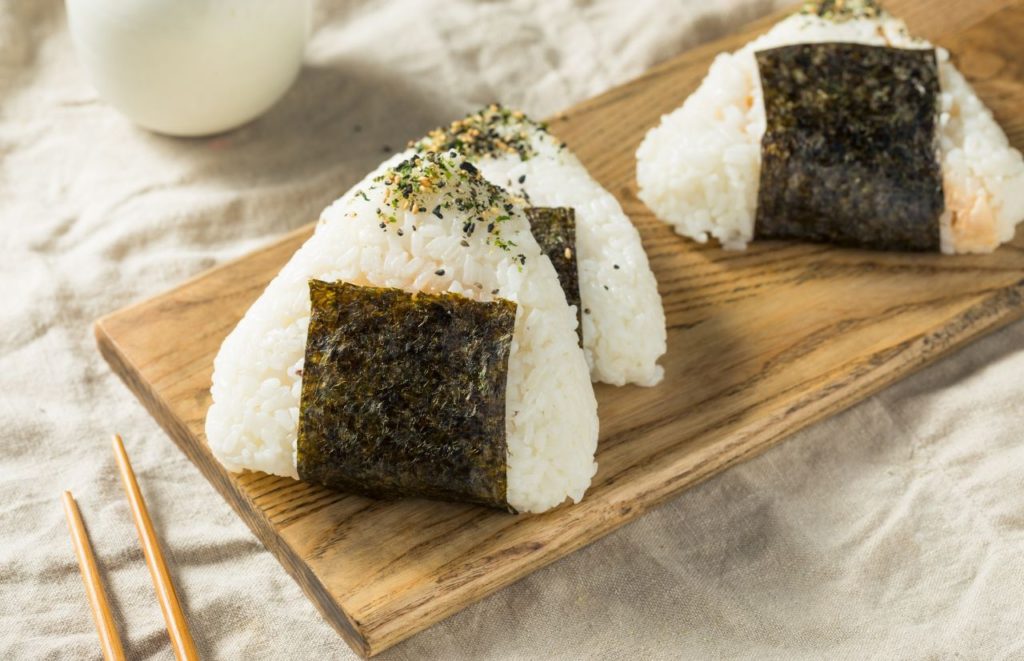 You can order online from their website where you get the link to a menu with items for everyone including, ramen, sashimi, sushi combinations with rolls and rice, and unique dessert options like the cream shiratama and shiratama azkuki.
Best Food at Hanamizuki:
Salmon Nigiri Sushi
Ohtoro Sashimi
Alaskan Roll: Salmon, cucumber, avocado and sesame
Curry Rice
Address: 8255 International Dr. Suite 136 Orlando, FL 32819
ORDER NOW to secure your Walt Disney World theme park ticket! GET MY TICKETS.
8. Sushi Pop
Chef and owner Chau Trinh shops for fresh ingredients at markets when creating dishes for the menu. Located in Winter Park and Oviedo, Sushi Pop is a fun and colorful destination for your lunch or dinner plans.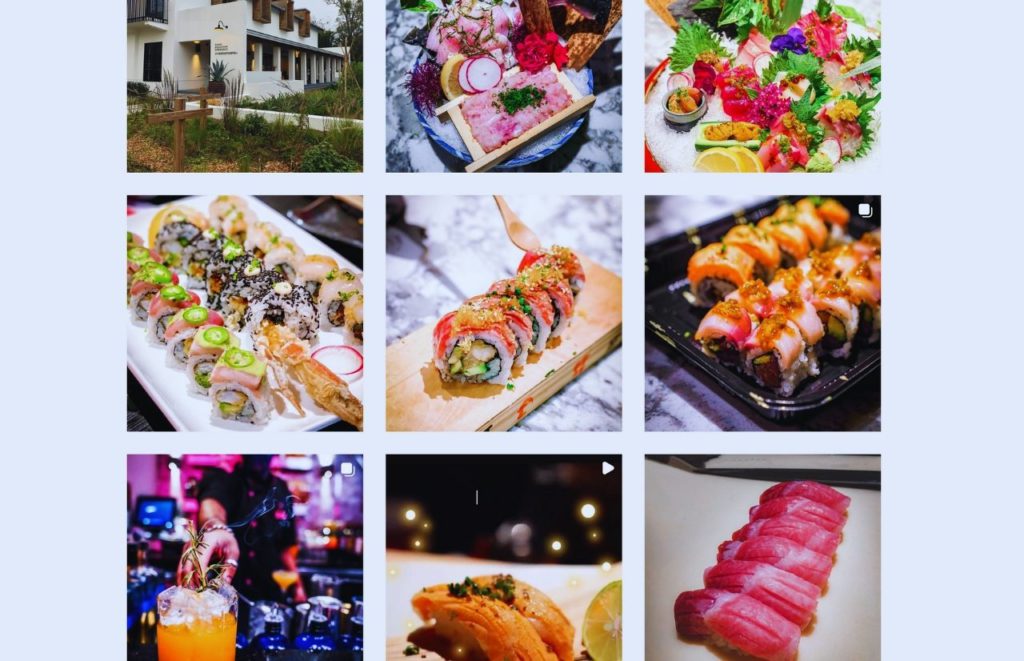 Their menu has a wide variety of dishes including their grilled shishito peppers, madai till I dai, Hokkaido scallop, and their happy endings desserts, yuzu posset and P.M.S.
Don't forget to pick up a drink menu when you're there and enjoy their special cocktails like the Daily Vitamin which mixes vodka, green tea, elderflower, honey, and lemon, and their Nude Beach cocktail, which is a mix of mexcal, aperol, pamplemousse, lime and pineapple.
Best food at Sushi Pop:
Striped Bass Nigiri: sambal salsa, thai basil
Seared Miyazaki A5 Wagyu: truffle salt, chives
Otoro: bluefin tuna full fatty belly
Gold Digger: tempura lobster tail, avocado, yuzu kewpie, scallions, topped with Miyazaki A5 Wagyu beef, red wine soy reduction, chives, truffle salt, gold flakes
Drama Queen: spicy tuna, jalapeno, avocado, topped with hamachi, cucumber fennel salsa, micros
P.M.S.: peanut butter powder, molten chocolate cake, salted caramel ice cream
Address: 115 E. Lyman Avenue Winter Park, FL 32789 and 310 West Mitchell Hammock Road Suite 900 Oviedo, FL 32765
9. Soseki Modern Cuisine
With a globally inspired menu, this establishment prides itself on its notable Omakase dining experience that brings together high-quality ingredients, a dimmed and calm ambiance and global dishes for a unique multi-course experience for each diner.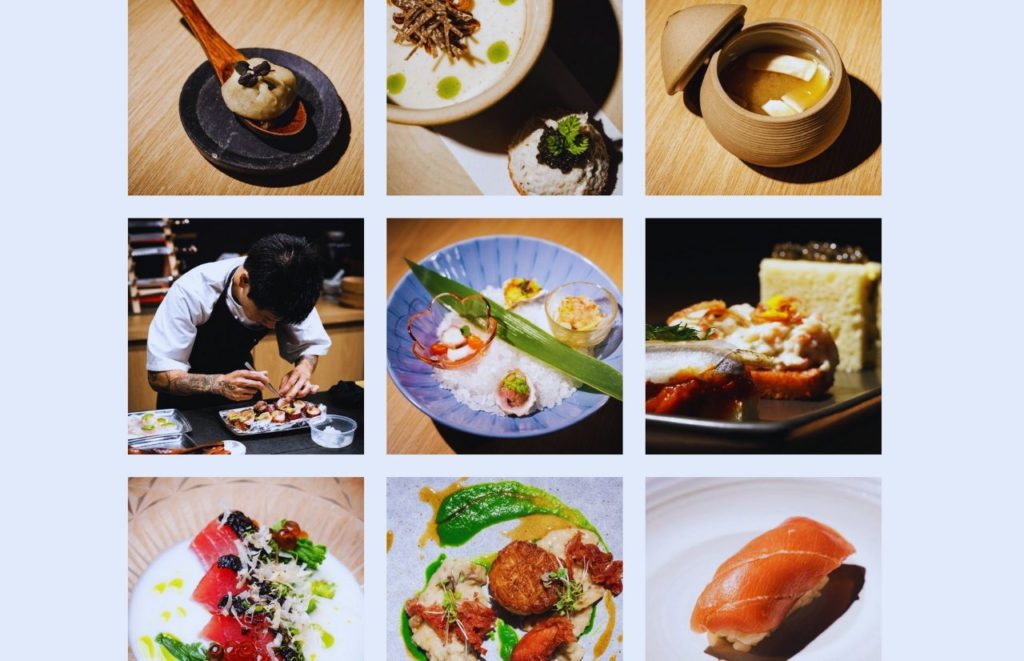 Soseki means "foundation" and Omakase means "leave it to the chef" which the restaurant feels best represents their brand as they give patrons a truly international experience that was inspired by the chef's own adventures and growth in the past.
On their website, you can book a reservation with the link and even though the menu is not available online, there are plenty of pictures to give you an idea of what they offer their customers.
Address: 955 W Fairbanks Ave. Winter Park, FL 32789
10. Wa Sushi
There's no website for this location but a quick search of their name and you'll be taken to their Facebook page where they have all the information you need.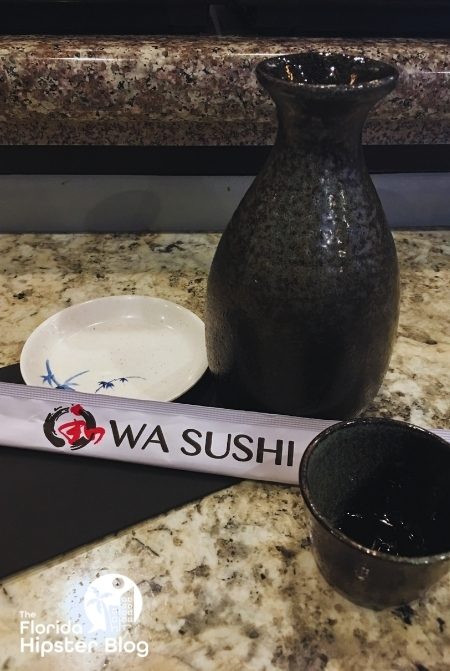 Wa Sushi is a modern Japanese restaurant that offers guests classic sushi dishes and a hidden staple of the Central Florida area. The Sushi Chefs here are world-class and they are always being innovative with the dining creations that they make.
This is the first spot where I tried a Corona Roll (which I previously showed at the Seito location) and the first place where I tried sake made in house that was infused with pineapples.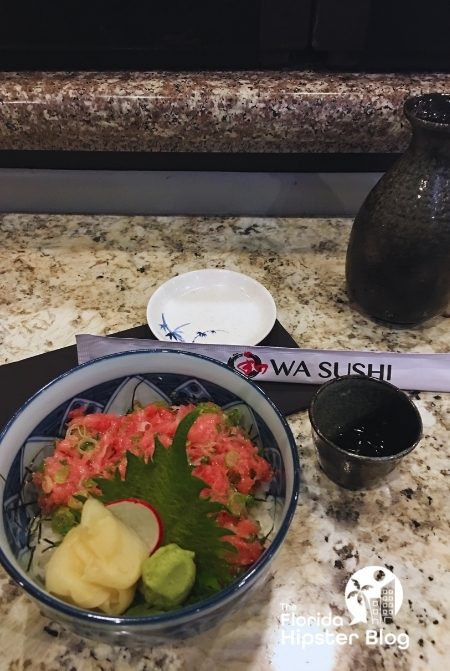 I love the care to detail that the staff has here and how they make each and every person who walks in the door feel special. It's one of the reasons this is my favorite place to get sushi in Orlando.
Their online menu is available on the Facebook page and is full of cold and hot tastings, sushi entrees like grand nigiri moriawase and chicken teriyaki as well as your favorite rolls, kids' items, and desserts.
Best Food at Wa Sushi:
A5 Miyazaki A5 Wagyu Nigiri
Wa Toro Tartare
Dynamite Roll
Corona Roll
Ultimate Tuna Roll
Address: 924 FL-436, Casselberry, FL 32707
Honorable Mention: SusHi Eatstation
True sushi aficionados may scoff at the idea of this place, but I love it just for that reason alone!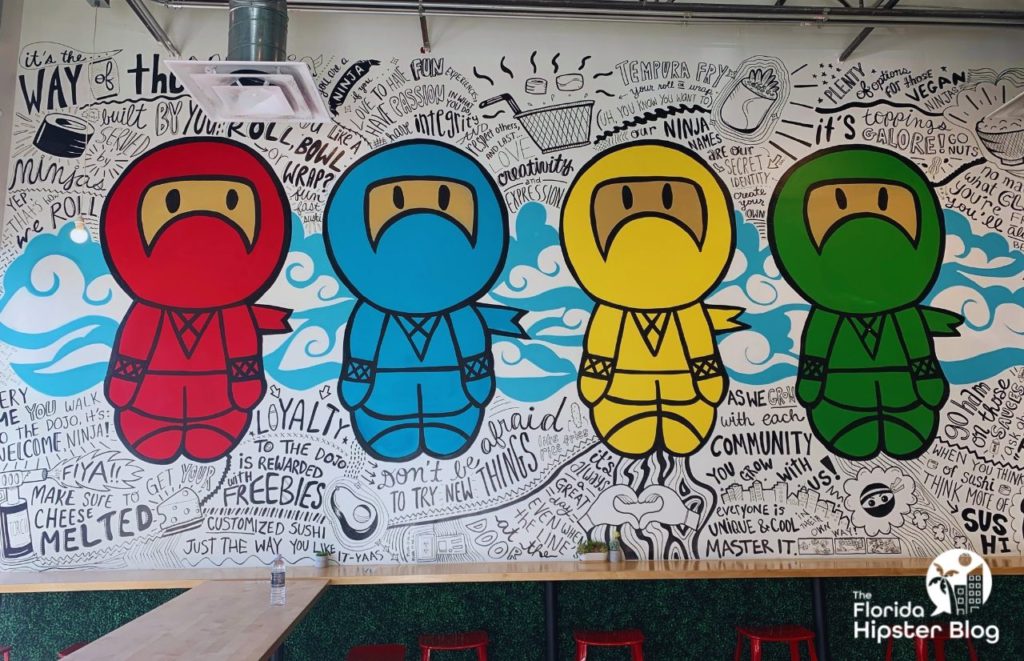 The deconstruction of the sushi roll into whatever presentation you want it is why I love SusHi Eatstation.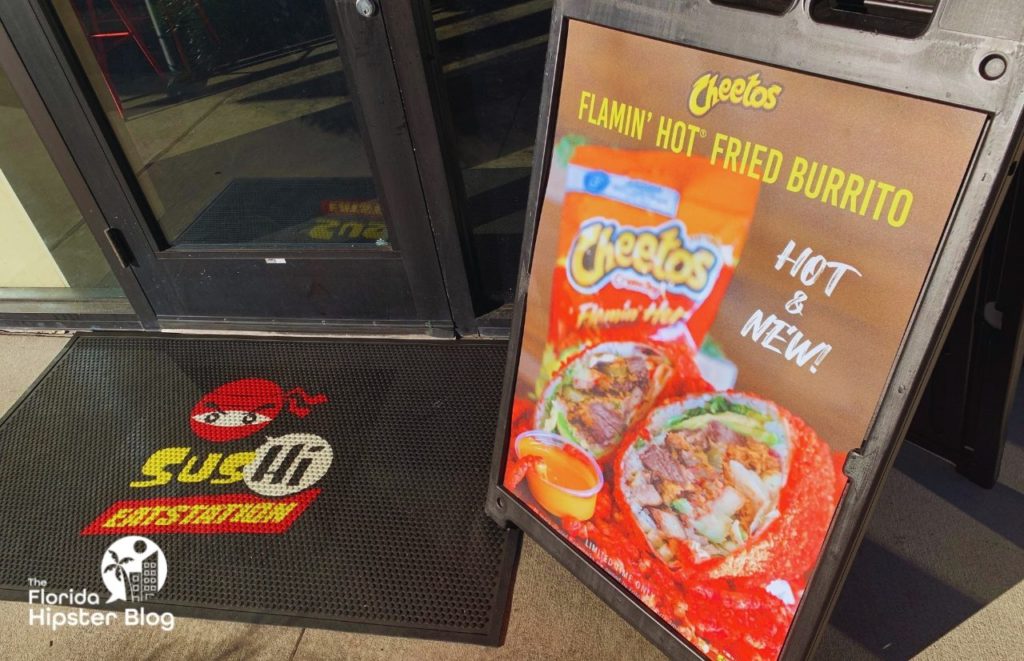 You can create a bowl, your own sushi roll, or a burrito deep-fried in oily goodness based on your own creative mind. Think of it as Chipotle for sushi!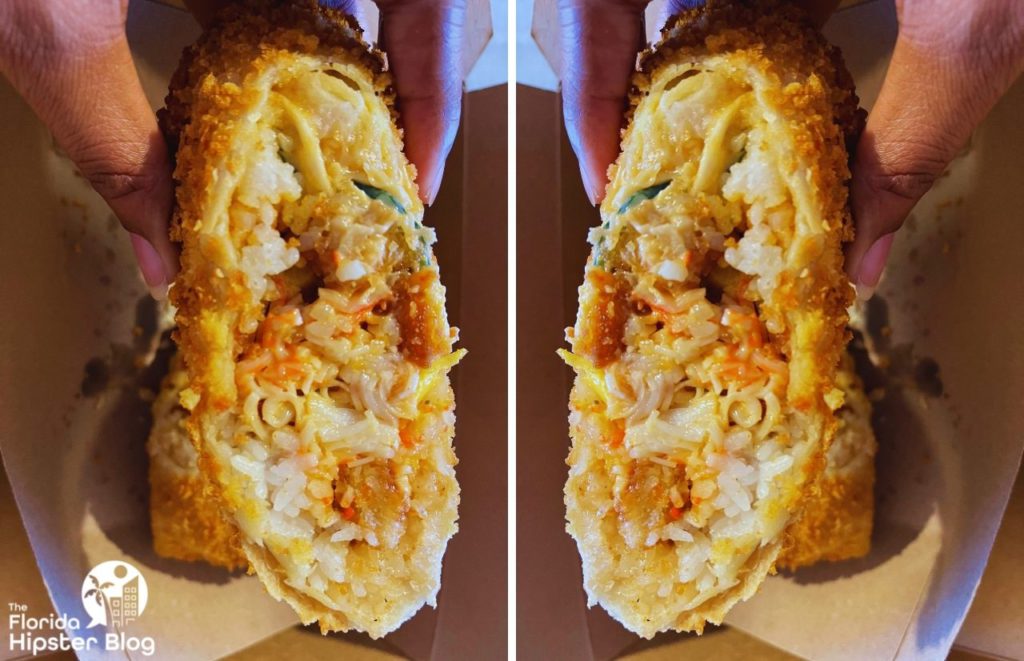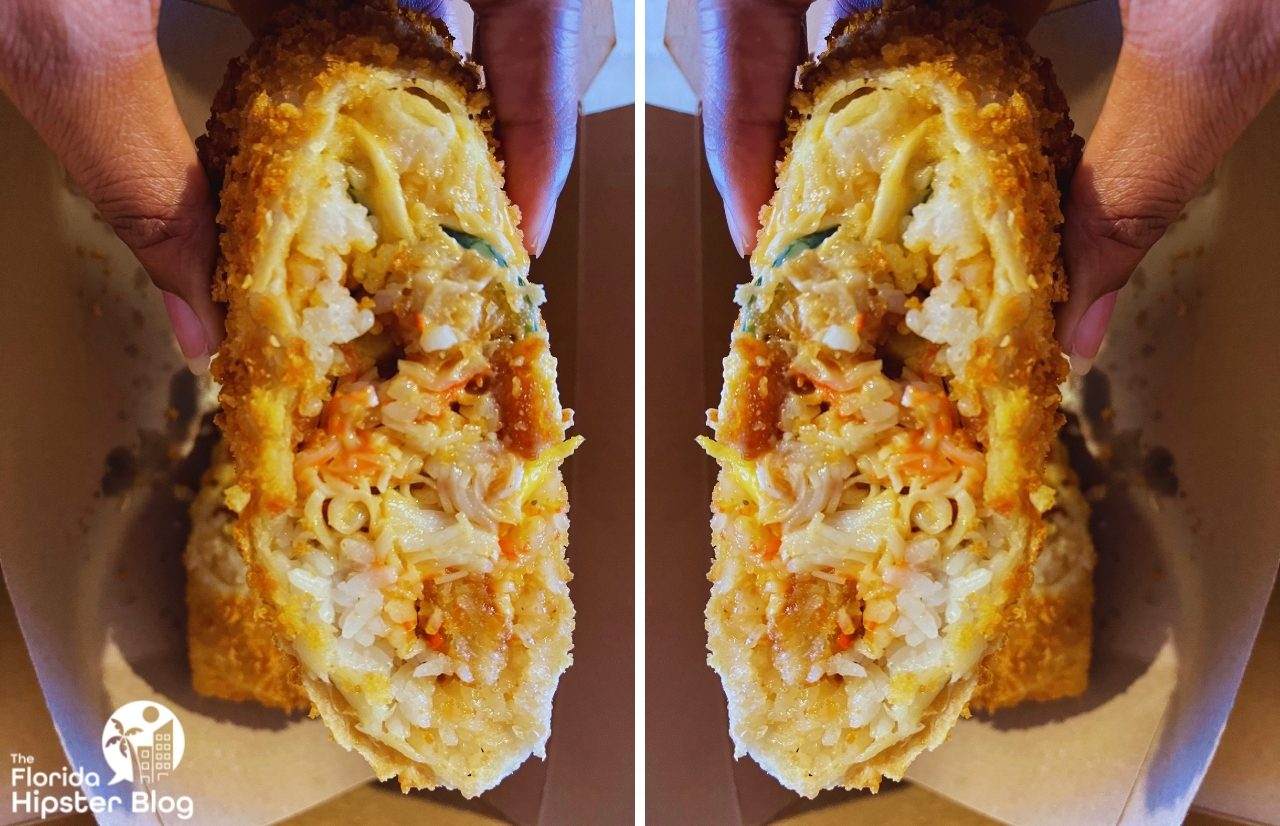 This makes it one of the most unique places to eat in Orlando, Florida.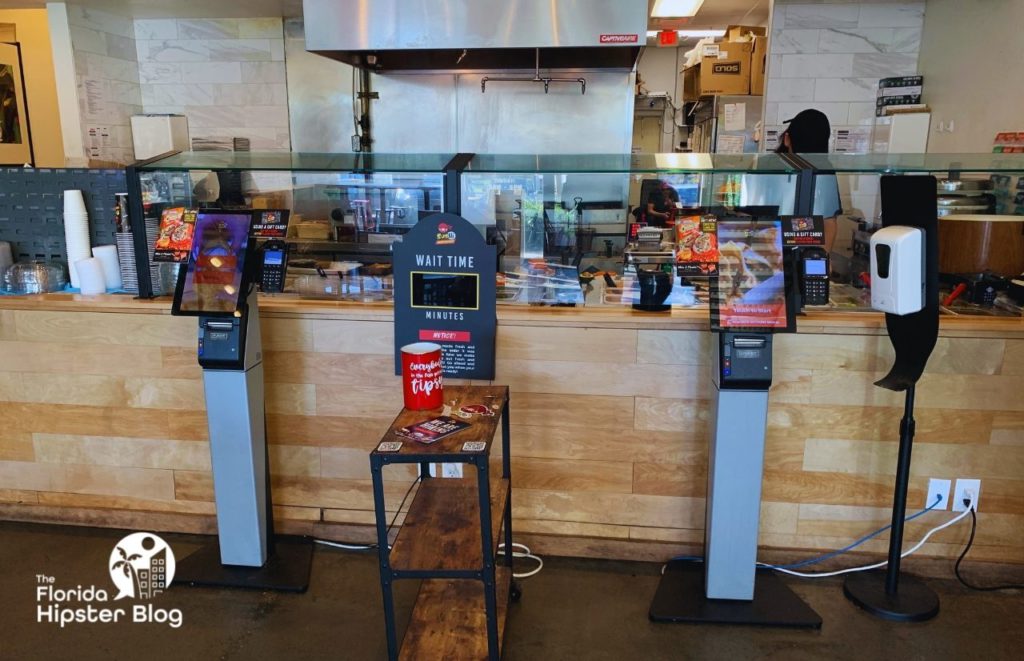 Address: There are multiple locations throughout Orlando. My favorite is near the Mall at Millenia: 4693 Gardens Park Blvd suite 105 Orlando FL, 32839
Final Thoughts on the Best Sushi in Orlando
Well Florida Hipster, I hope you enjoyed my Top Sushi in Orlando round up!
As usual, I did my best to cater to all types of foodies out there – no matter what your taste bud and price point preferences may be.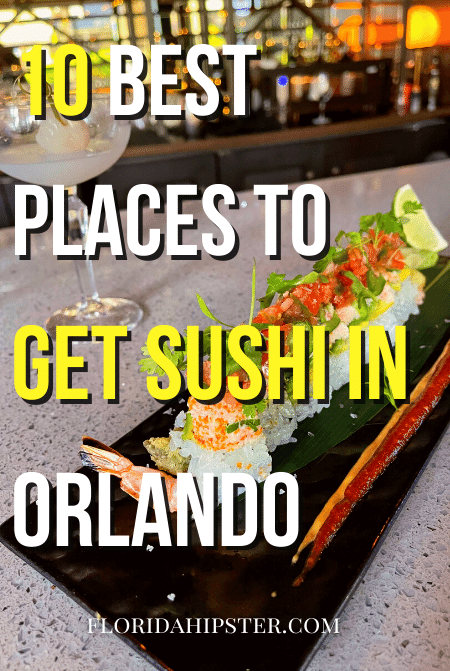 So, now that you've concluded my list of the best sushi in Orlando, I've got to know – which one is your favorite and which one do you think you'll be trying next? I can't wait to hear all about it!
If you enjoyed this article, then you'll love these:
Happy Florida Travels!
NikkyJ