Are you ready to try some of the BEST wings in Orlando, Florida?
Orlando Florida is home to some of the best weather, amusement parks, and shopping centers, not to mention Disney World and Universal, but what you didn't know is it's also the city that's got some of the best wing spots to try out.
Many of them are family-owned and run and they know what it means to serve the best wings around.
Their customer service is notable, and the atmosphere is why people keep coming back time and time again.
I'm breaking it down for you below by listing out 10 of the best places to order yourself a plate of baked or crispy wings in Orlando Florida.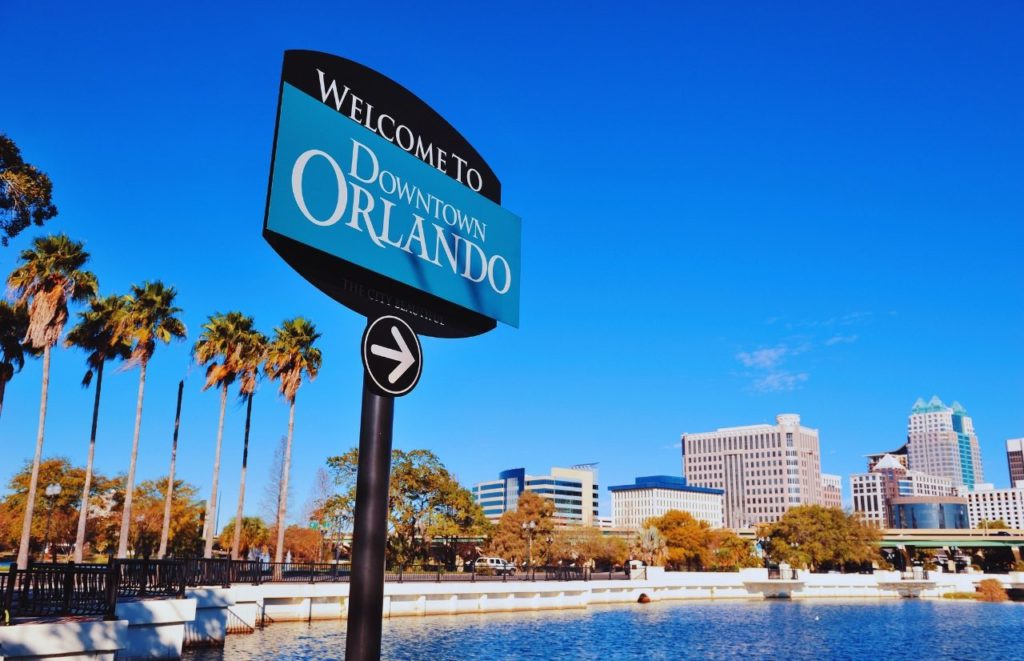 THIS POST MAY CONTAIN AFFILIATE LINKS. PLEASE READ MY DISCLOSURE FOR MORE INFO.  Which means if you click on certain links, I may receive a small commission at no additional charge to you.
1. Chi-Kin
Located on North Mills Avenue in Orlando, Chi-Kin has something for everyone. Home of the Korean Fried "Chi-Kin", this location is one of the local's favorites (and mine too).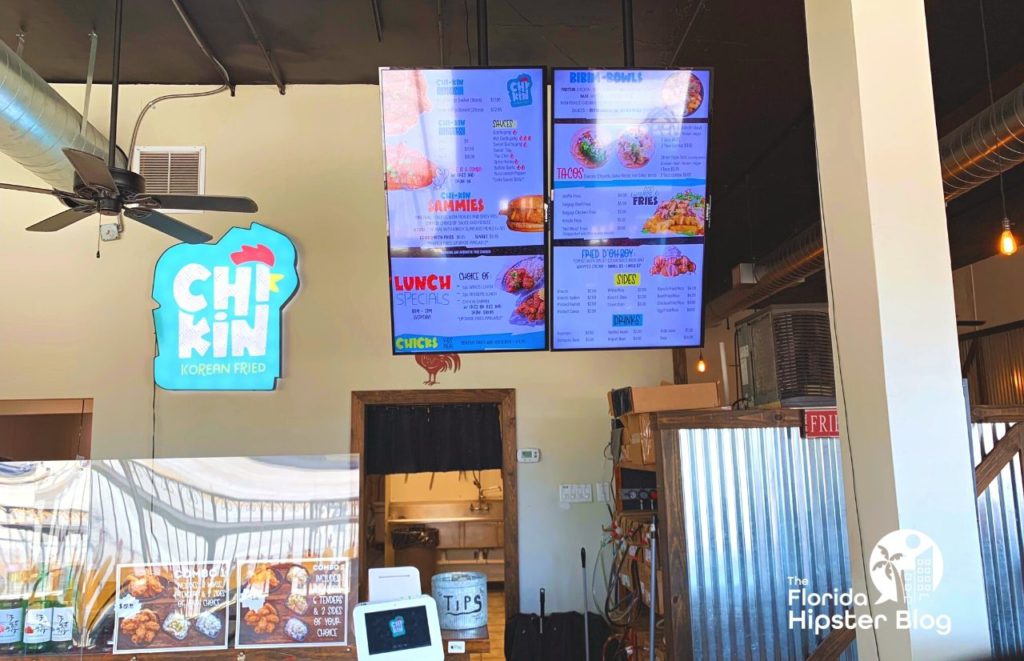 Here you'll love dishes like bulgogi waffles, bimbi bowls, and of course their ever-so-popular chicken wings!
Why We Love These Wings in Orlando
You must try all of the sauces with your choices of gochujang, sweet soy and Thai chili, to spicy honey, yuzu lemon pepper buffalo garlic, and so many others.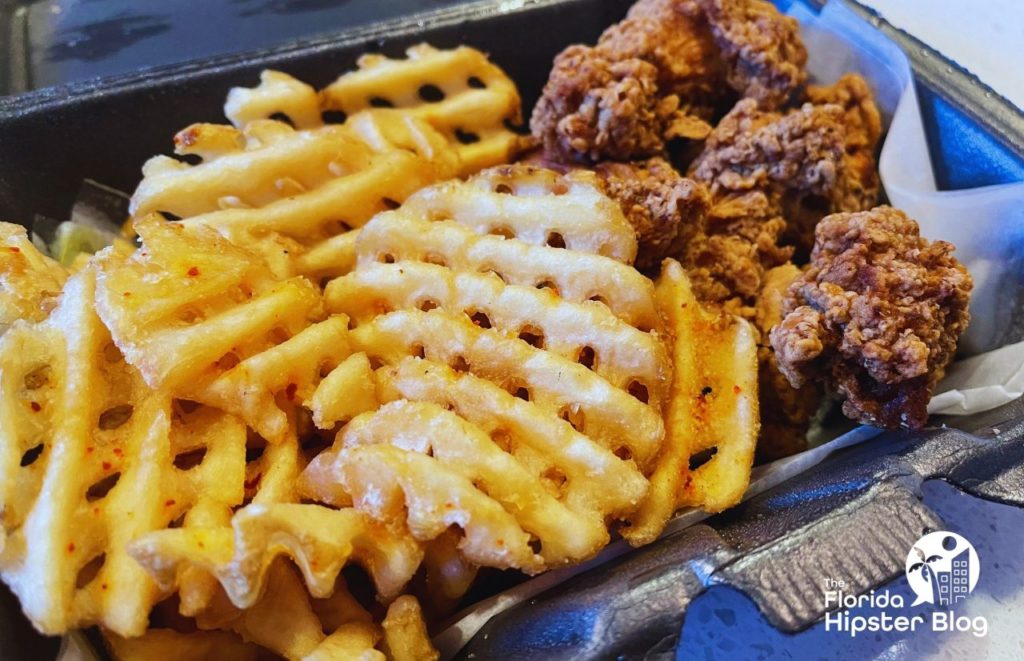 They even have vegan and vegetarian options for those working with a different diet.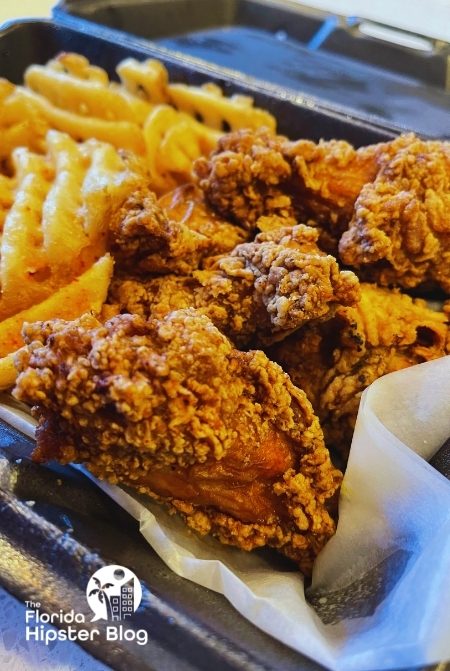 Top Dishes and Wings from Chi-Kin:
Wings of course with any of the sauces, but my favorite is the sweet gochujang
Beef Bibim-Bowl
Bulgogi Beef Fries
Chi-Kin Sammie
Address: 813 N Mills Ave, Orlando, FL 32803
2. Island Wing Company Grill and Bar
This lively location knows a good time without any of the grease involved in fried foods.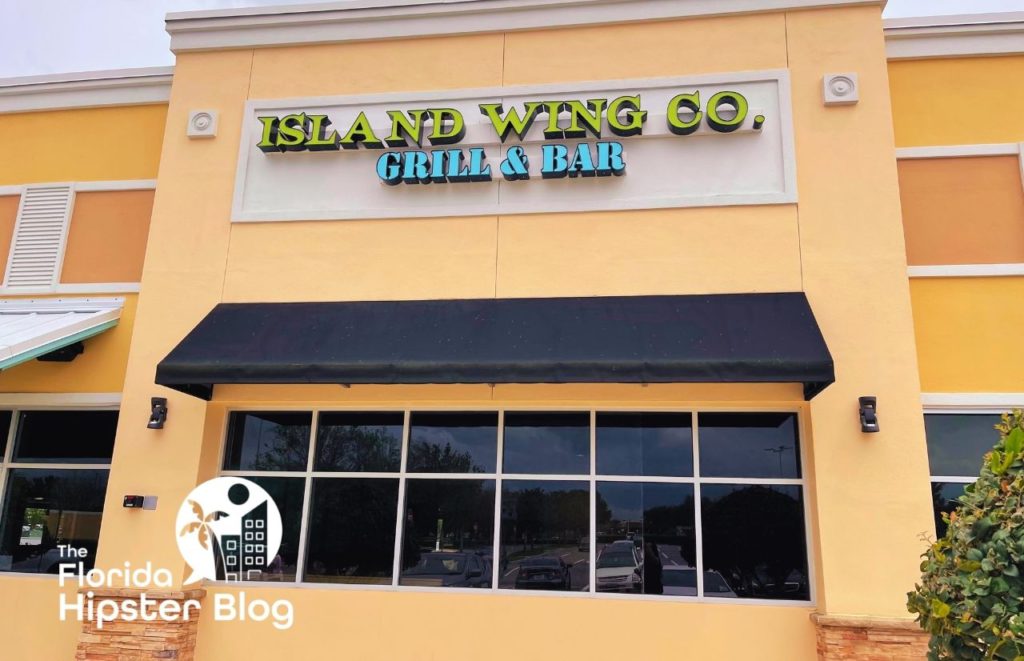 Their idea was to create a baked dining experience while ditching the grease so that you can enjoy more of the flavor of their dishes.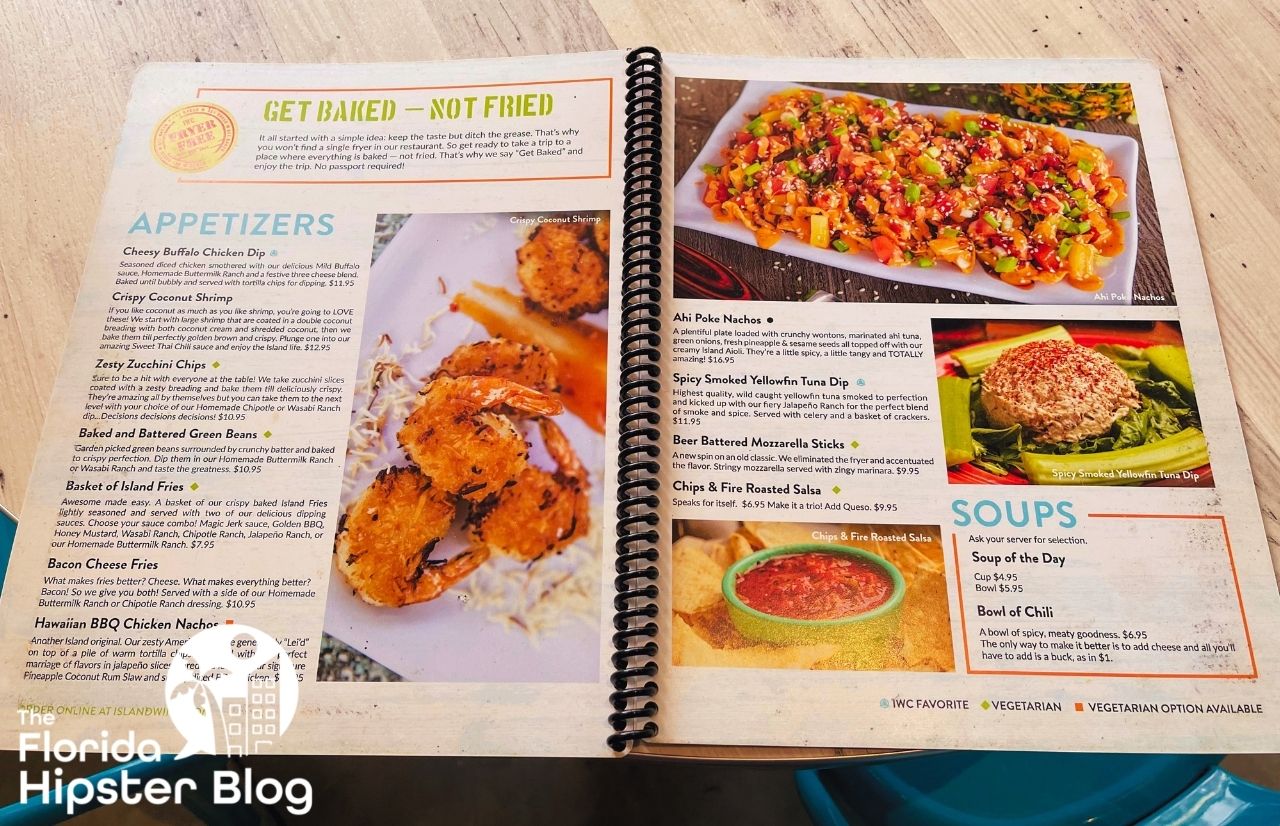 Why We Love These Wings in Orlando
Island Wing Company Grill's crispy baked wings are 60% lower in fat and calories.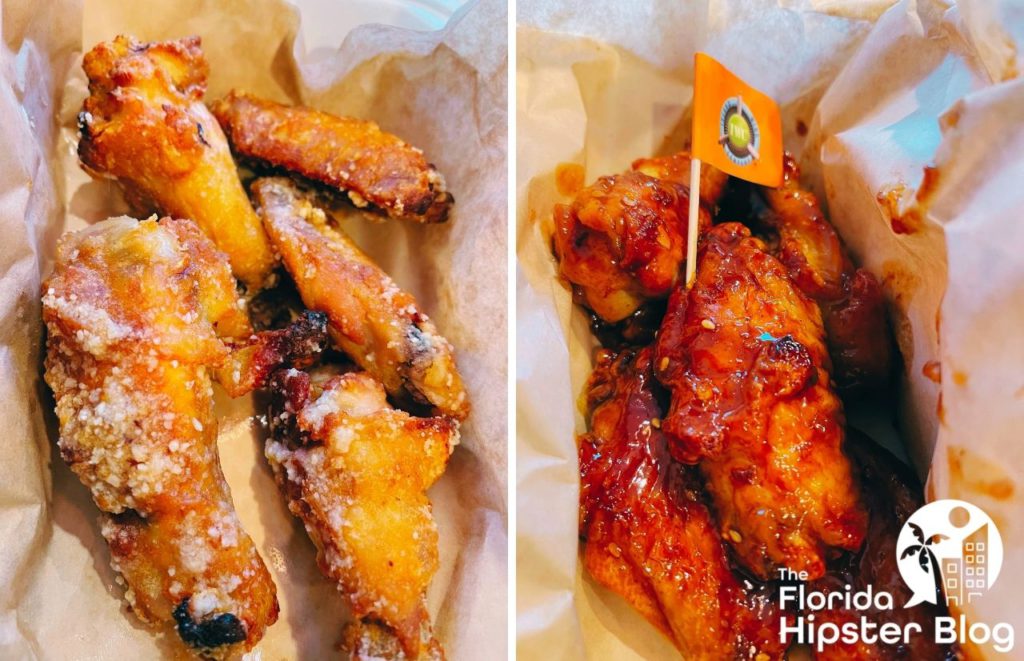 They have a wide variety of sauces ranging from mild like the sweet bourbon BBW to medium (sweet Thai chili) and finally to spicy like their tiki fire and scorpion sauces.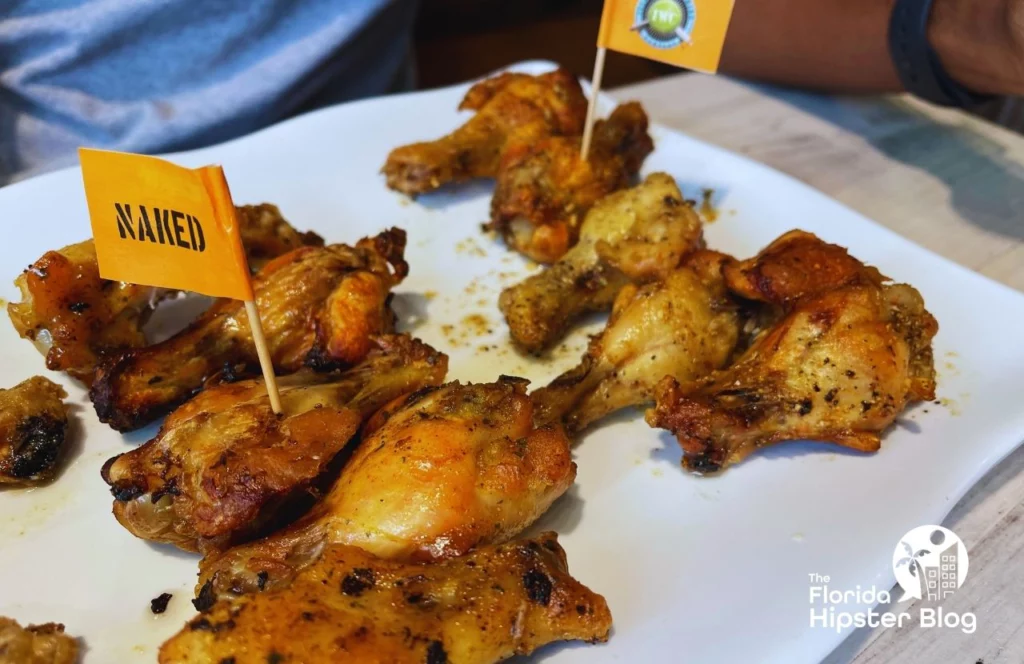 Enjoy all of their amazing wings, flatbreads, burgers, quesadillas, tacos, and more on their pet-friendly patio surrounded by TV's and a late-night happy hour menu.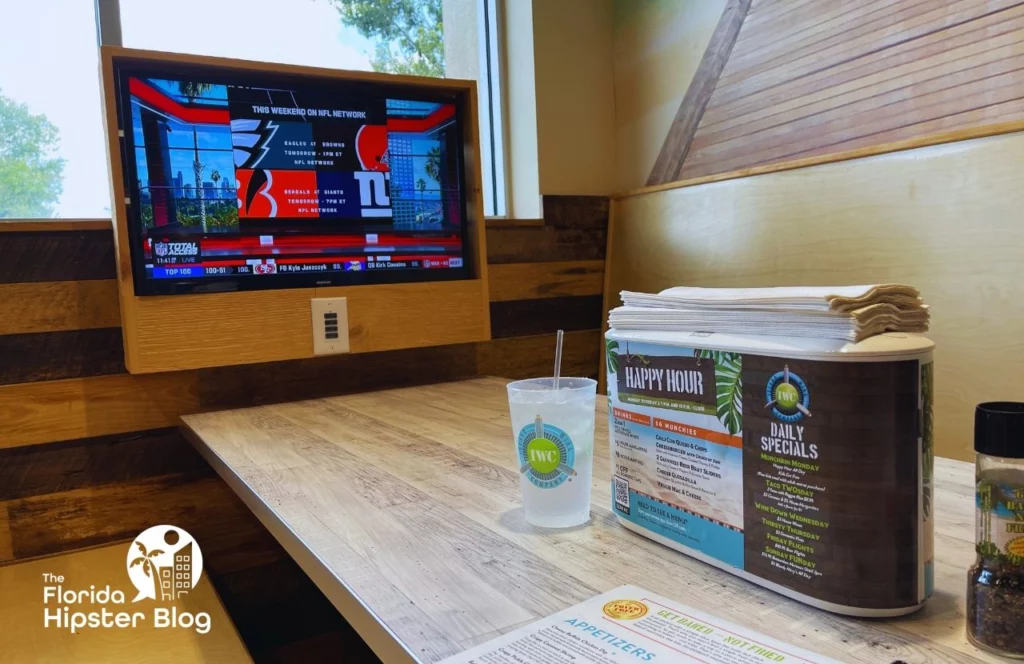 And although they may look like a chain establishment, they treat you with so much hospitality like a mom and pop restaurant (especially in the Kissimmee location).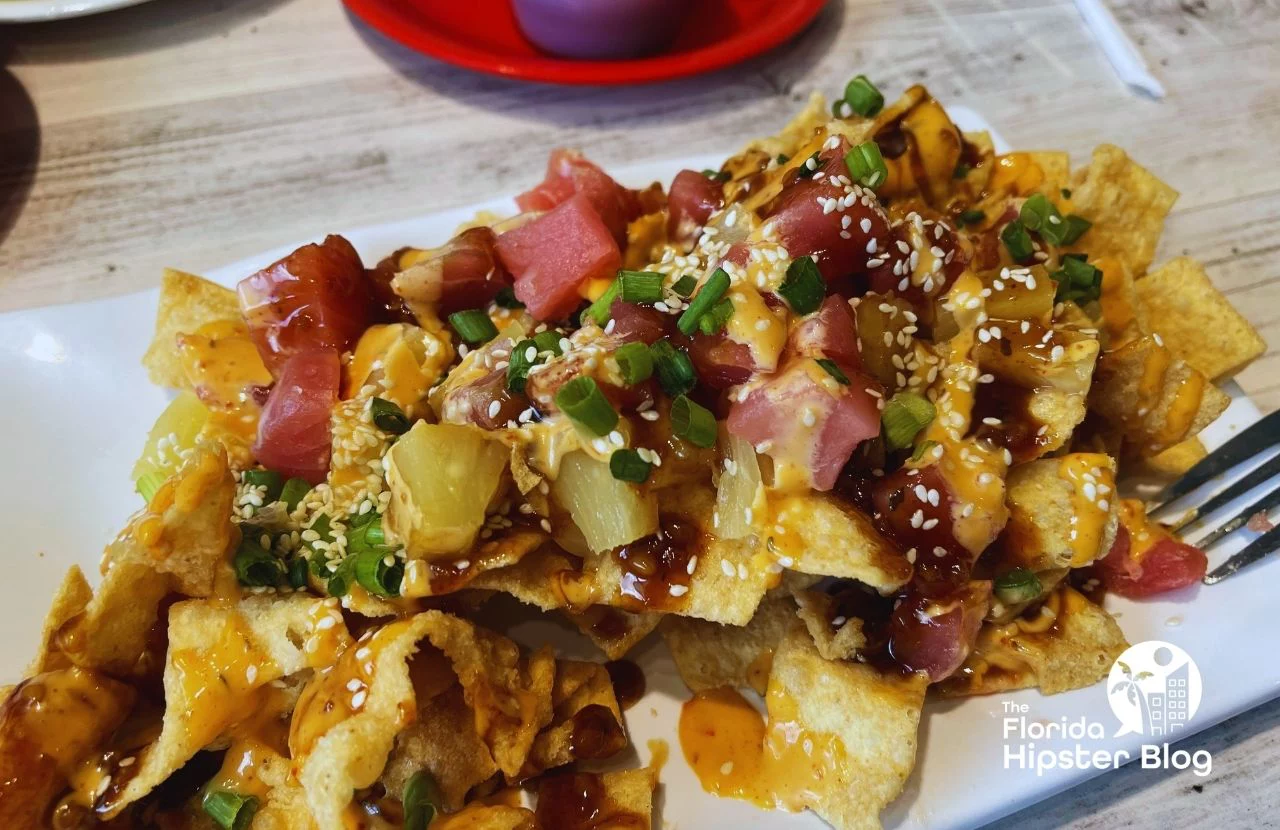 Top Dishes at Island Wing Company Grill and Bar:
Chicken Wings (Garlic Parmesan, Buffalo Lemon Pepper, Jerk Spice, Mango Habanero, Carolina Heat)
Mac & Cheeseburger: Half-pound steak burger piled with mac and cheese and topped with cheddar cheese and jalapeños
Pesto Chicken: Crispy breaded and baked chicken breast with melty Swiss cheese, aged parmesan, sliced tomatoes, pickle slices, crunchy lettuce, and homemade Pesto Aioli
Jah'mon Jerk Tacos: grilled chicken seasoned with special Island Jerk seasoning, fresh pineapple pico and Homemade Magic Jerk sauce topped with cabbage
Address: 4100 N Alafaya Trail, Suite 107 Orlando, Florida 32826 (UCF Area), 2079 Town Center Blvd. Orlando, FL 32837 (Hunters Creek Area), 3267 Rolling Oaks Blvd. Kissimmee, FL 34747 (Rolling Oaks Area)
ORDER NOW to secure your Universal Studios theme park ticket! GET MY TICKETS.
3. Kim's Wings and More
Kim's Wings and More is another notable Korean-style cuisine restaurant, their menu is chock-full of fried options perfect for splurging on a night out.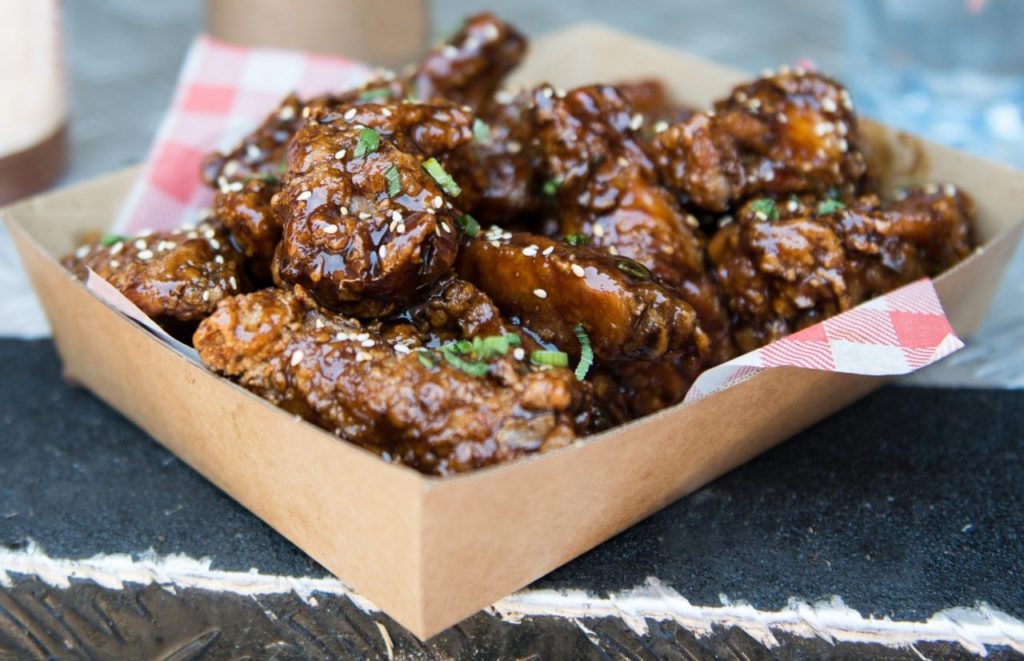 Why We Love These Wings in Orlando
Their wings menu starts with a 10-pc wing plate and goes all the way up to a 100-pc wing platter and their flavors are plentiful, including their lemon pepper, soy garlic, and garlic parmesan.
Accompanying their delicious menu are their fun drink options like the milk and Oreo cookie shake, their smoothies, and boba teas.
Top Dishes at Kim's Wings and More:
Chicken Wings (Lemon Pepper, Chili Garlic, Honey Garlic, Buffalo, Honey BBQ, Garlic Parmesan)
Beef Bulgogi
Chicken Katsu
The Chicken Sandwich w/ Seasoned Fries or Parmesan Fries
Chicken Fried Dumplings
Address: 5510 W Colonial Dr. Ste #106, Orlando, FL 32808
Get more Orlando travel planning tips right here!
4. Mad Crab Seafood
This family-owned and operated joint may be small in size but their food packs a punch. Not only do they serve fried wings with over 20 different sauces, but they also offer other specials.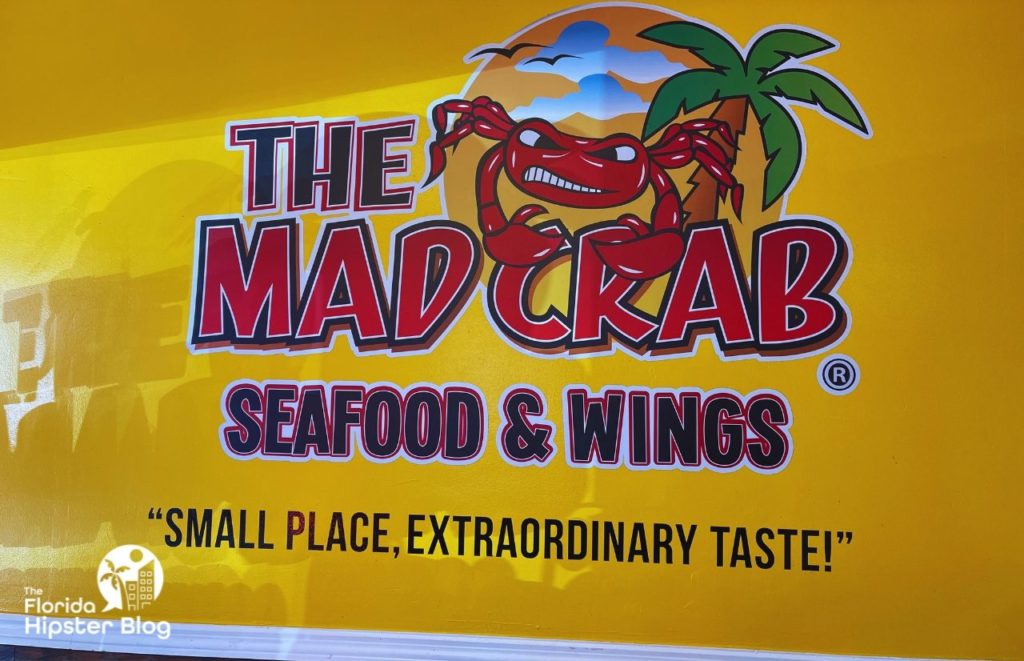 Why We Love These Wings in Orlando
The wings are so saucy, but not overbearing with delicious flavors to compliment the already perfectly cooked wings.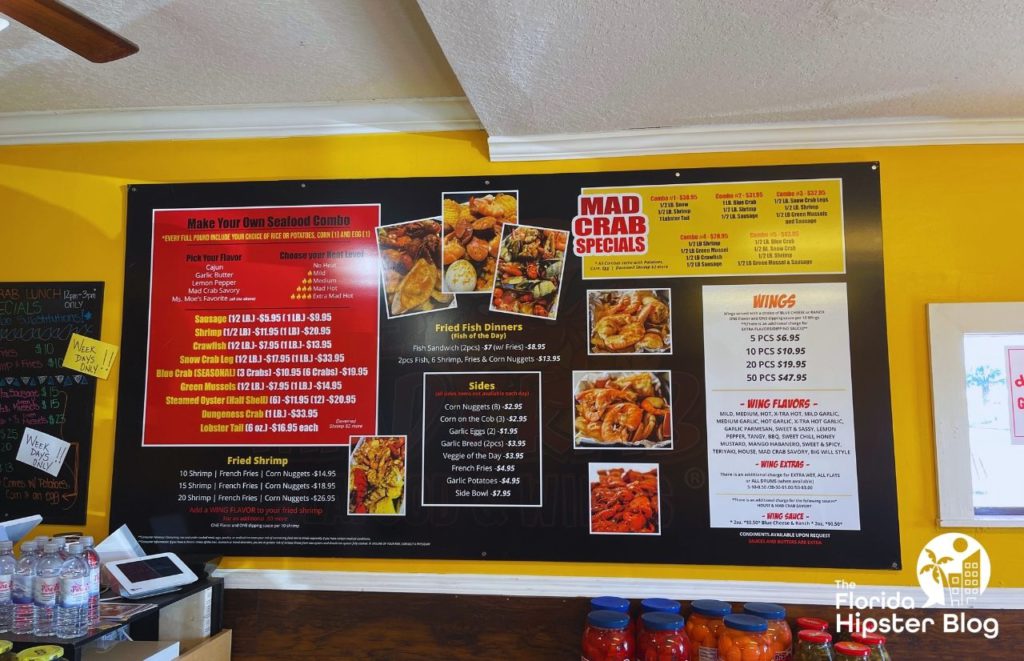 Selections like the Make Your Own Seafood Combo, where you pick your level of heat, your flavor, and your meat of choice. They also offer fried shrimp, fried fish dinners, and a few mad crab specials.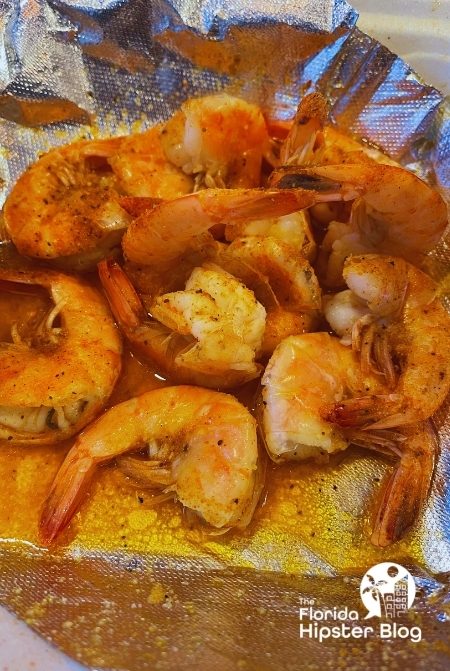 This location does not have a website but with a quick search on Facebook, you'll find their page and a link to order their food.
Just know that this place is super popular and are known to sell out of their most popular items (like their wings) quickly!
My advice to you is to get there earlier in the day if you want to eat here (before lunch). Parking is also limited here, so keep that in mind as well.
Top Dishes at Mad Crab Seafood:
Chicken Wings (Mad Crab Savory, Hot Garlic, BBQ Wings, Lemon Pepper)
Fried Fish Dinners
Snow Crab Combos
Garlic Shrimp Combos
Address: 325 W Kennedy Blvd Orlando, FL 32810
5. Wing Stop
Everybody knows the reputation that Wing Stop holds and with over 6 different locations in Orlando alone, there's no excuse not to visit the best of all the wing spots out there.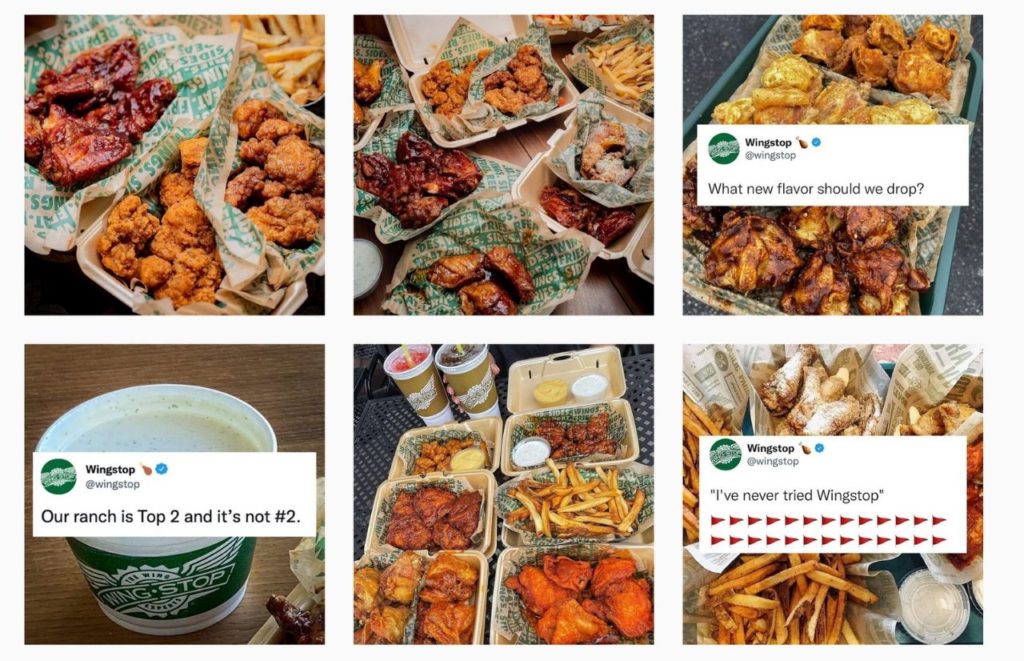 Why We Love These Wings in Orlando
If it's not already obvious, Wing Stop knows their wings and they offer platters of up to 100 wings for large parties to smaller wing plates with chicken and sides for more personal plates.
Sauces like atomic, mango habanero, Louisiana rub, and Hawaiian are all fan favorites.
Top Dishes at Wing Stop:
Chicken Wings (Lemon Pepper, Garlic Parmesan, Atomic, Hawaiian)
Seasoned Fries (they're sooo good)
Cajun Fried Corn
Louisiana Voodoo Fries
Address: Multiple locations throughout Orlando. Here's my favorite: 7332 West Colonial Dr, A, Orlando, FL 32818
6. Teak Neighborhood Grill
This is a Veteran-owned and operated location. Teak Neighborhood Grill has 9 different flavors of wings including:
Buffalo Mild
Medium Buffalo
Buffalo Hot
Ghostface
Garlic Herb Parmesan
Teriyaki
BBQ
Sweet Thai Chili
Honey Garlic
My favorite flavor here is the Garlic Herb Parmesan. The flavors are combined to perfection and I just loooooove how they fry their wings.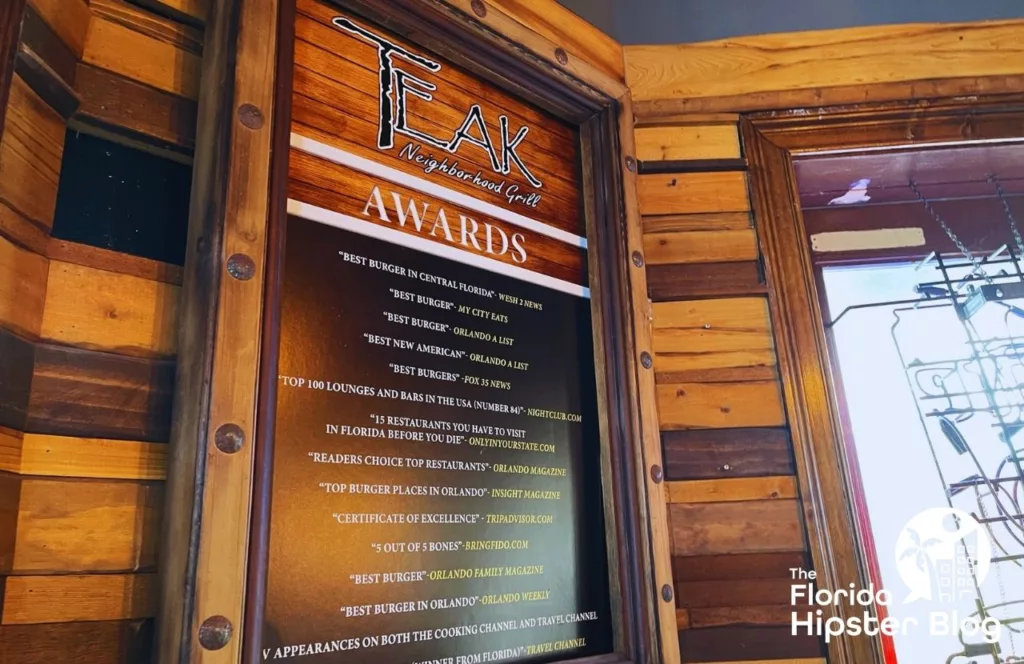 I HATE "soft" wings and Teak Neighborhood Grill gives their wings a nice crisp that enhances the flavors of their chicken wings.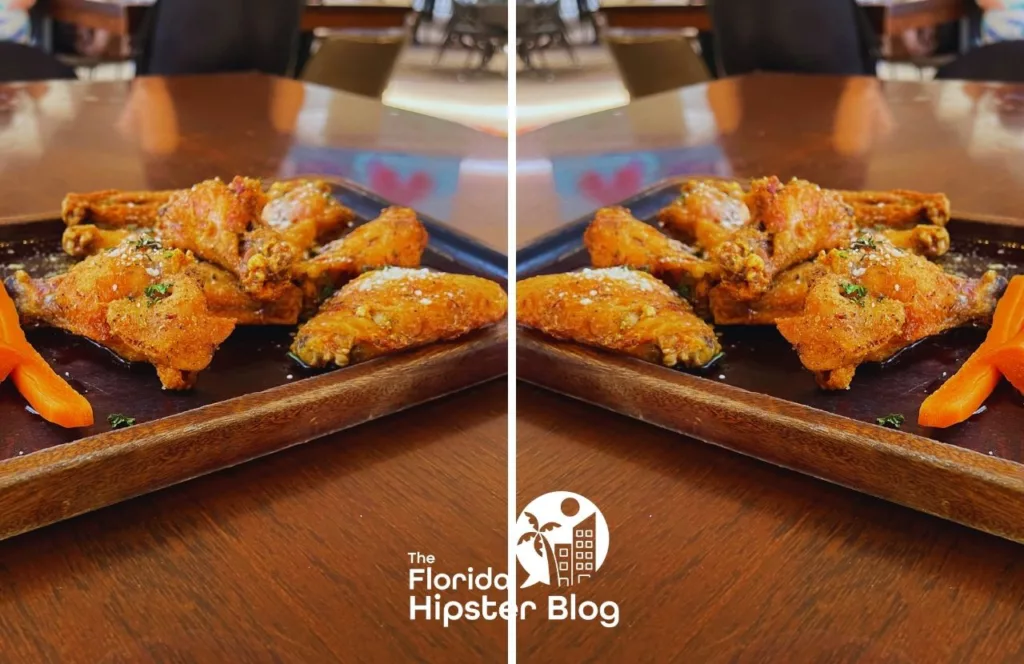 You can even ask to get your wings "well done" for an extra crispiness to them.
Why We Love These Wings in Orlando
The variety of their wings makes this place a great choice on game day!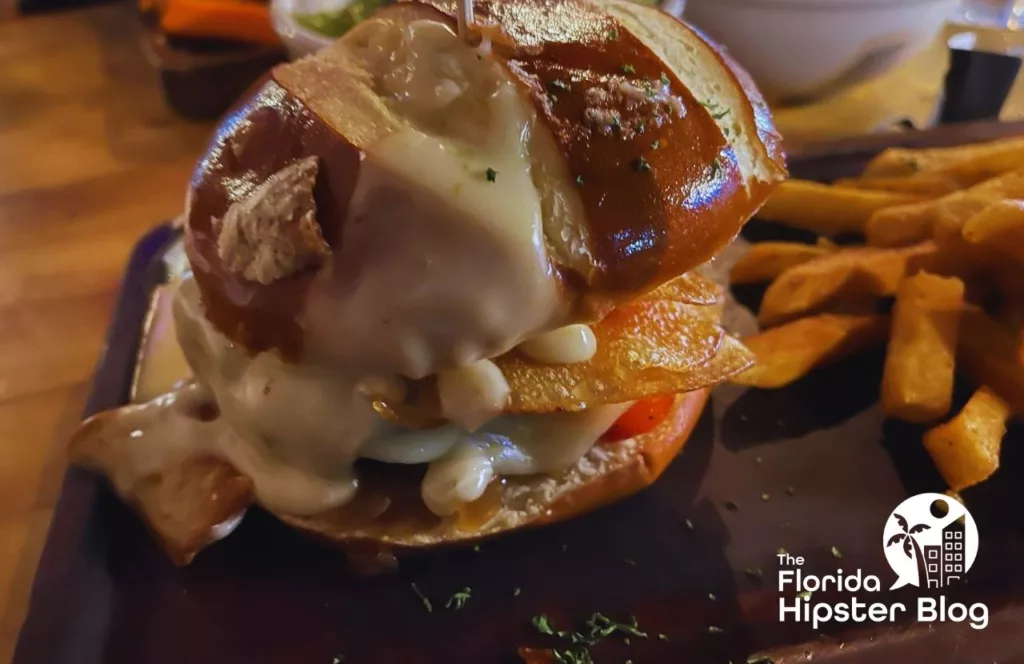 Plus their appetizers are also choices to look out for and their menu is full of American style cuisine that's loved by the locals in the town.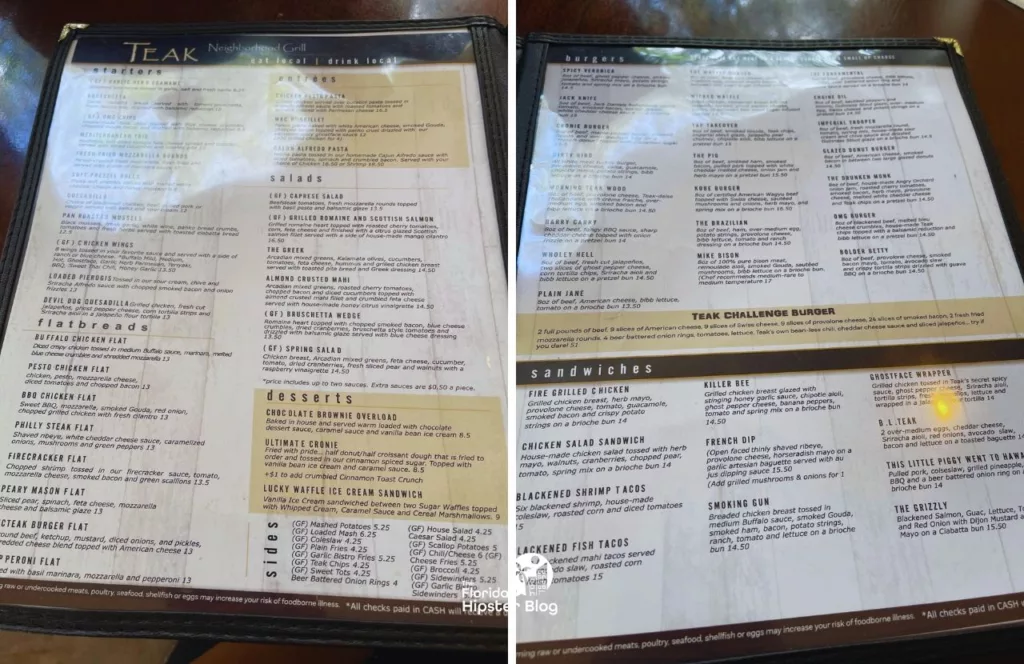 And let's not forget that they have been named as one of the best places to get burgers in Florida by local publications.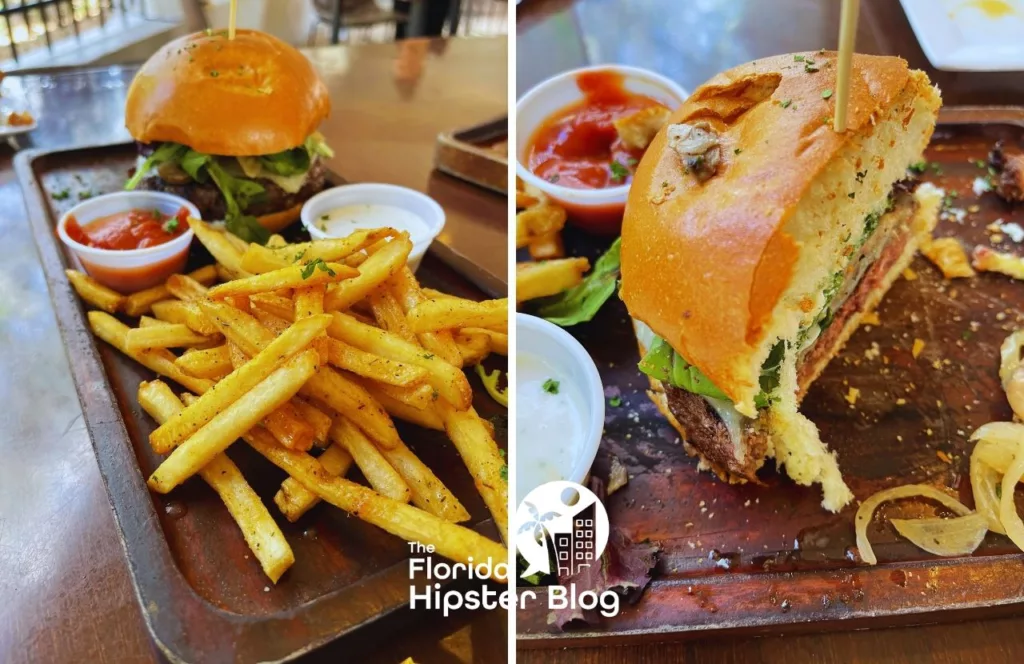 Top Dishes at Teak Neighborhood Grill:
Chicken Wings (Buffalo Mild, Medium, Hot, Ghostface, Garlic Herb Parmesan, Teriyaki, BBQ, Sweet Thai Chili, Honey Garlic)
Waffle Burger: Beef, American cheese, over-medium egg, and bacon in between two pearl sugar infused waffles
Kobe Burger: Certified American Wagyu beef topped with Swiss cheese, sautéed mushrooms and onions, herb mayo, and spring mix on a brioche bun
The Drunken Monk: Beef, house-made Angry Orchard onion jam, roasted cherry tomatoes, smoked bacon, herb mayo, provolone cheese, melted white cheddar cheese and Teak chips on a pretzel bun
Glazed Donut Burger: Beef, American cheese, smoked bacon in between two large glazed donuts
Address: 6400 Times Square Avenue, Orlando, FL 32835 AND 901 South Orlando Ave, Maitland, FL 32751
7. O'Town Burgers N Wings
Located on Old Winter Garden Road, O'Town offers patrons a wide variety of all American favorites including their double cheeseburger, fish sandwiches, chili cheese fries, fish platters, and of course their boneless wings.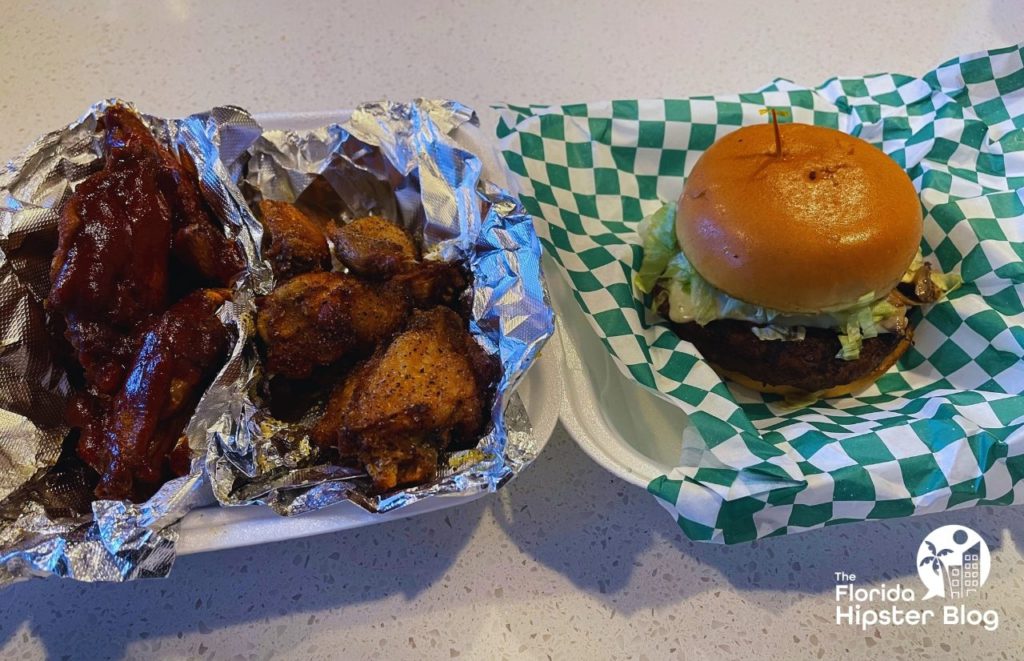 Why We Love These Wings in Orlando
They have more than enough options when it comes to sauces like their sea salt vinegar sauce, Cajun ranch sauce, Georgia red sauce, and their hot ranch sauce.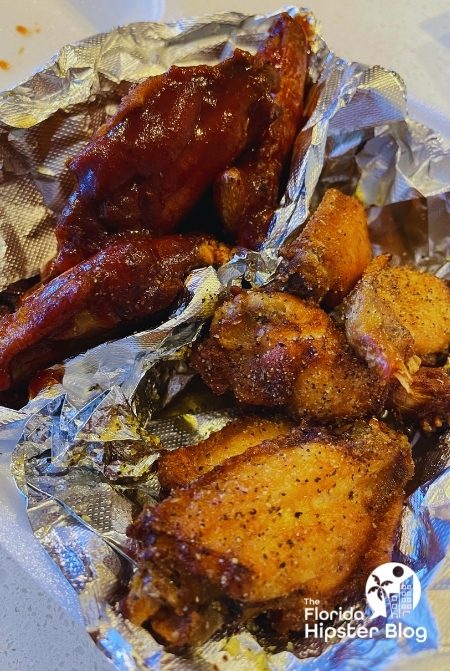 If you have a sweet tooth, they also have a few desserts like the red velvet cake and cheesecake that are perfect for finishing off your wings.
Top Dishes at O'Town Burgers N Wings:
Chicken Wings (Mango Habanero Sauce, Georgia Red Sauce, Cajun Ranch Sauce, Lemon Pepper Sauce, Sea Salt Vinegar Sauce)
O'Town Burger: Topped with lettuce, tomato, onions, pickles, sautéed mushrooms, pepper jack cheese and pink sauce.
Crispy Chicken Rice Platter: Rice platters are served with rice, salad, pita bread, hummus, a side of hot sauce and white garlic sauce
Red Velvet Cake
Address: 6614 Old Winter Garden Rd Orlando, FL 32835
For a no obligation, FREE Disney Vacation Quote you can fill out the form with The Park Prodigy by Clicking HERE!
8. Jerkman BBQ
Known as the place to find some soul and comfort food, Jerkman BBQ serves up some classics to all their visitors.
They offer dishes like jerk chicken, island food, BBQ, jerk fries, and of course, their wings.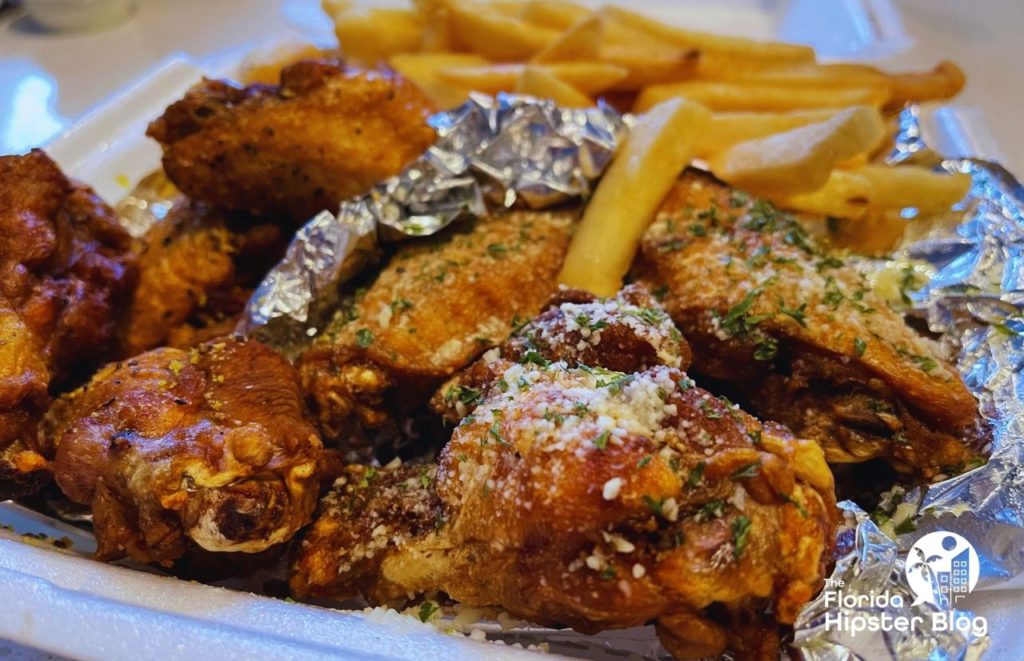 Why We Love These Wings in Orlando
This is hands down, one of the best places in Orlando to get wings. They're crispy, yet juicy and are covered perfectly in one of their top-notch sauces.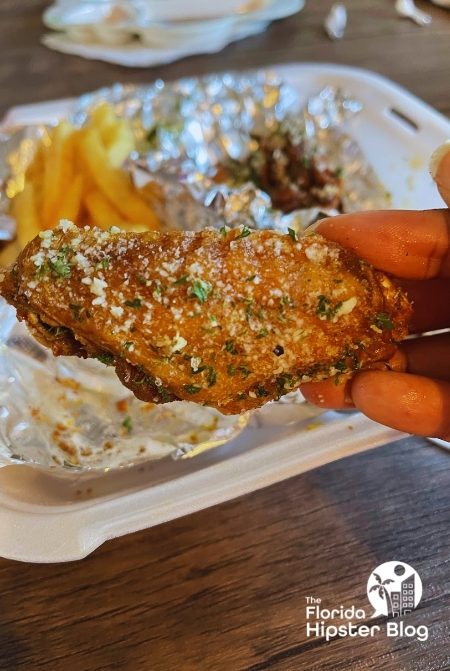 This location will feel like you're being served by family; they pride themselves on knowledge of good food and their practice of good customer service.
Don't miss out on your chance to enjoy some authentic local food at Jerkman BBQ.
Top Dishes at Jerkman BBQ:
Chicken Wings (Hot Lemon Pepper, Sweet Chili Lemon Pepper, Garlic Parmeasean Wings)
Jerked Chicken Sauced Up
Philly Cheesesteak
Address: 758 S Ivey Ln Orlando, FL 32811
Get over 30% off on your Orlando CityPass here!
9. Josie's Pizza and Wings
Josie's is the place to be for the best New York Style Pizza and Wings in Orlando, Florida.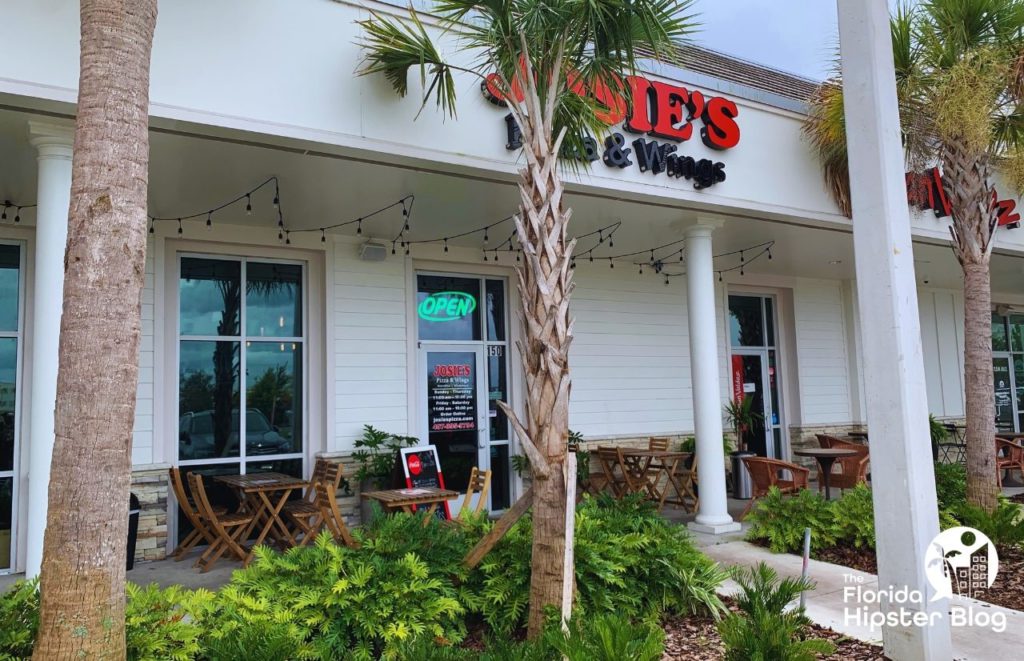 What makes them stand out is their attention to detail when it comes to their fresh and never frozen ingredients.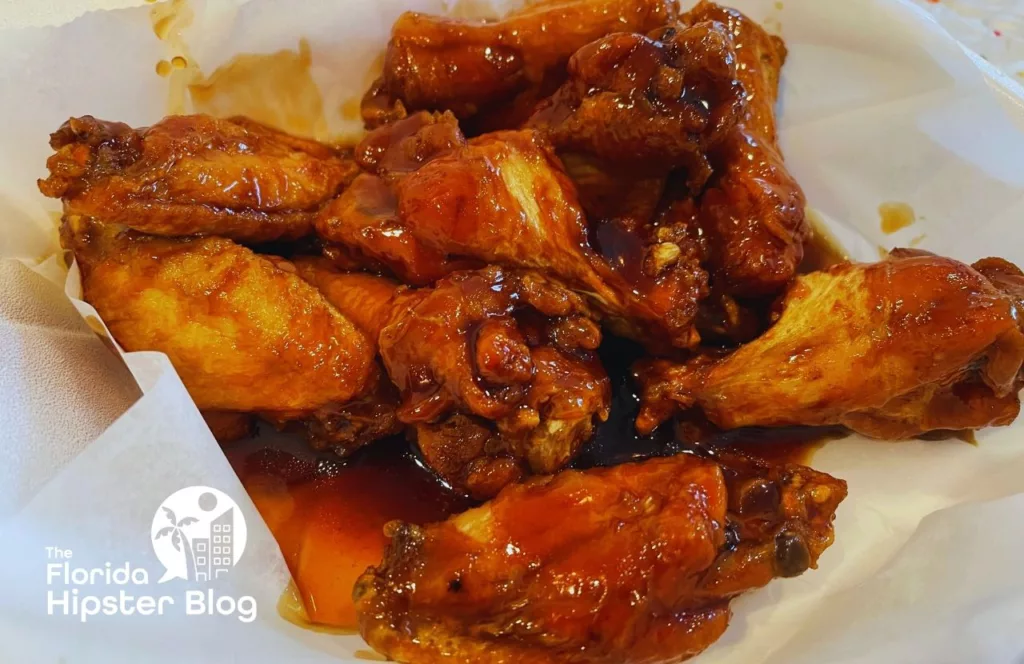 Why We Love These Wings in Orlando
Their ingredients are made fresh from scratch in their kitchen and their secret family recipes add flavors you've never tasted before.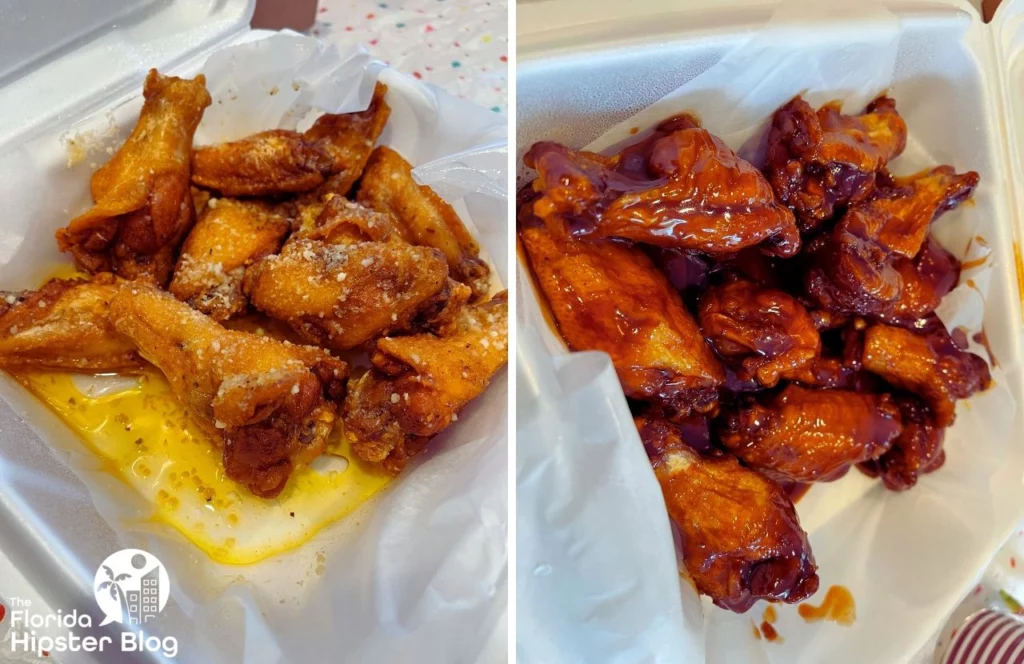 Josie's wings are made to perfection and their sauces are all made that day and are full of flavor and spice.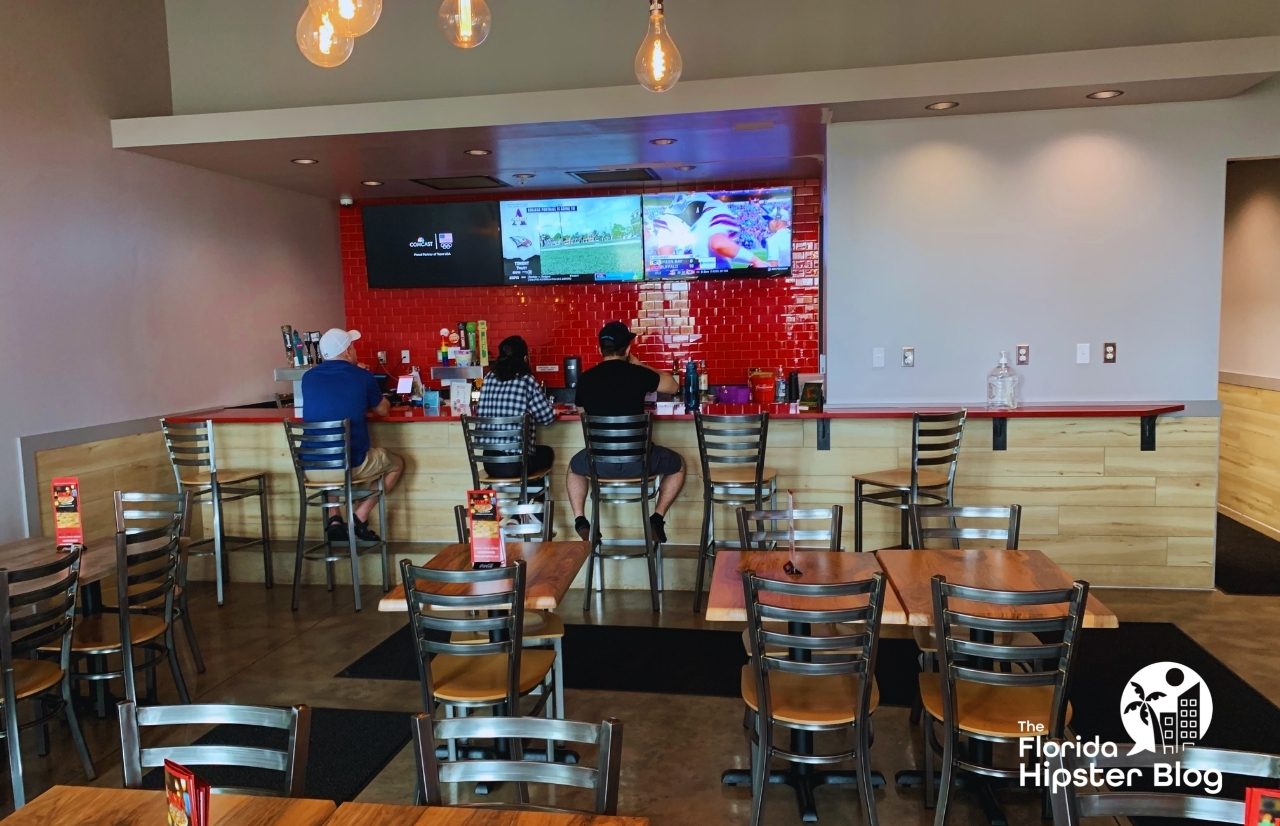 Their notable sauce options are butter garlic, citrus chipotle barbeque, and their honey and hot.
Top Dishes at Josie's Pizza and Wings:
Chicken Wings (Buffalo Wing Sauce, Teriyaki, Citrus Chipotle Barbeque)
Cheesy Bread
Garlic Bread
Turkey and Cheese Sub: Turkey, tomatoes, green pepper, red onion, black olives, banana peppers, lettuce, mayo, mustard, salt, pepper, vinegar and oil
Hot Italian Pizza: Light tomato sauce, prosciutto, hot capicolla, abruzzese sausage, sweetie peppers, fresh basil, provolone and mozzarella.
Rustic Mushroom Pizza: An Aioli sauce base with quartered fresh mushrooms, marinated in extra virgin olive oil, fresh garlic and Italian spices and sprinkled with shredded Parmesan.
Address: 1225 S Hiawassee Rd, Orlando, FL 32835 and 5855 Winter Garden Vineland Rd #150, Windermere, FL 34786
10. Wingz, Wingzz, Wingzzz
Located on North Park Avenue, this location really knows their wings, it's written in the name.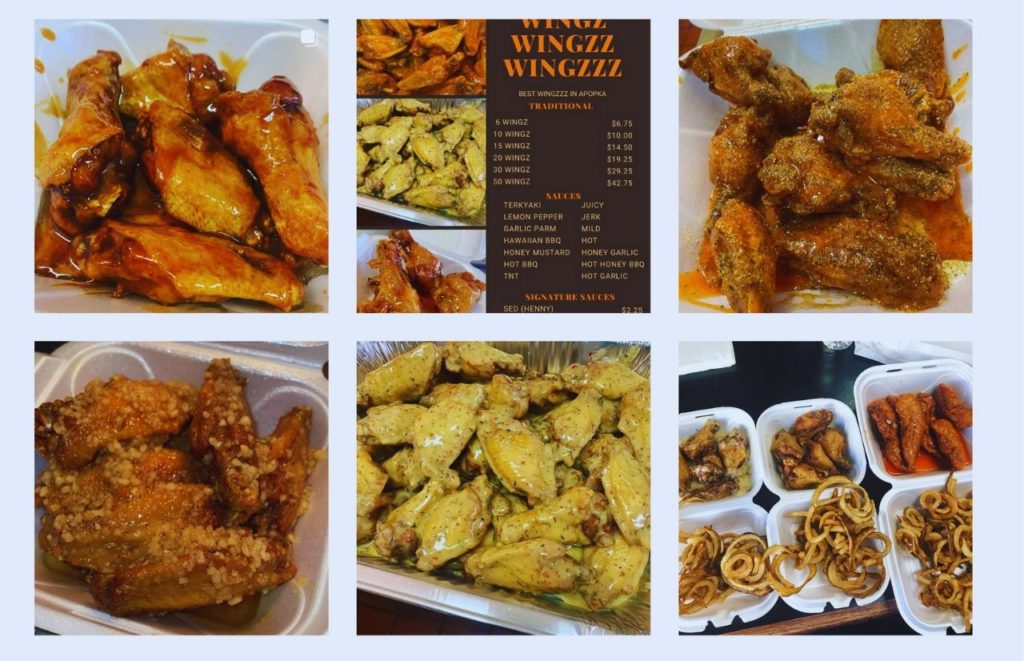 They make wing platters not only for parties and individuals but for kids wanting a taste of the good stuff too.
Why We Love These Wings in Orlando
The chicken wings are hearty, crispy and saucy. All the ingredients to make the perfect chicken wing.
Wingz, Wingzz, Wingzz also offers kids and adult tenders, French fries, and some flavorful beverages including surprise passion, pineapple lemonade and soda.
Top Chicken Wing Flavors:
Garlic Parmesean
Hot Honey Lemon Pepper
Lemon Pepper
Honey Garlic
Hot Honey BBQ
This location does not have a website but if you go to Facebook, you'll find their information and a link to their UberEATS page.
Either way, with a 4.5 rating review from their customers, this location is perfect to end our long list of the best places to eat wings in Orlando.
Address: 452 N Park Ave, Apopka, FL 32712
Get up to 76% off of the Orlando attractions with Groupon TODAY!
My Final Thoughts on the Best Wings in Orlando, Florida
Well Florida Hipster, I hope you enjoyed our Best Wings in Orlando round-up!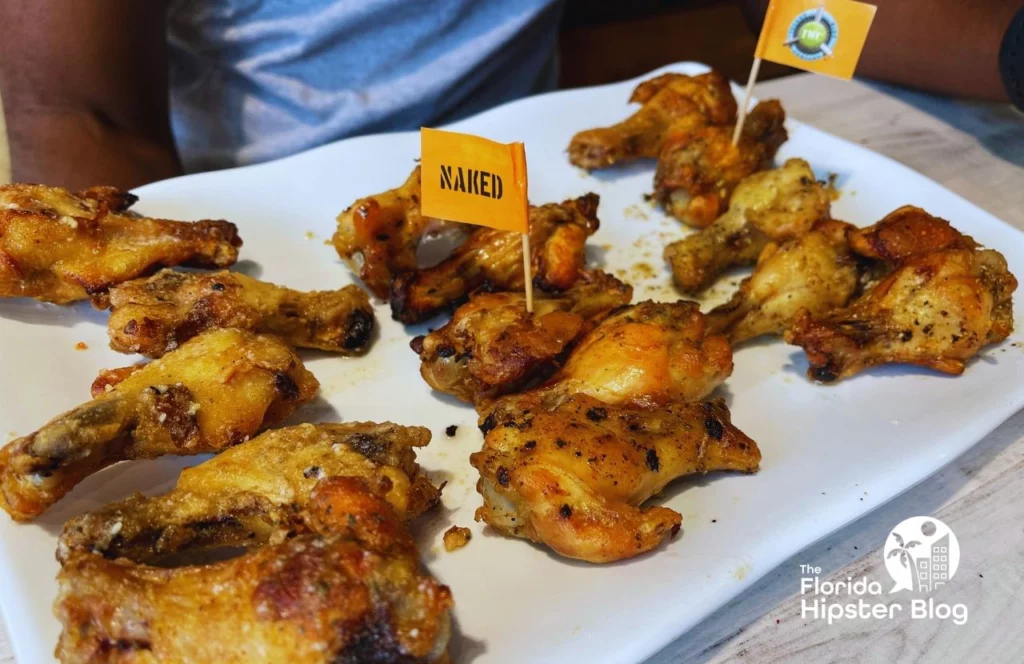 As usual, I did my best to cater to all types of foodies out there – no matter what your taste bud and price point preferences may be.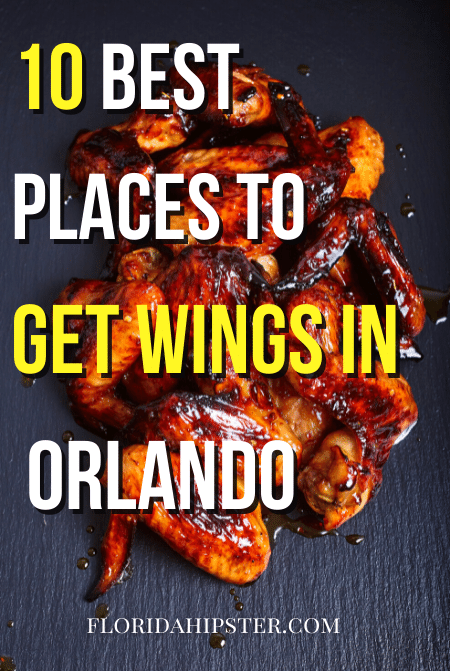 So, now that you've concluded our list of the best wings in Orlando, I've got to know – which one is your favorite and which one do you think you'll be trying next? I can't wait to hear all about it!
If you enjoyed this article, then you'll love these:
Happy Florida Travels!
(Original Article Date: February 12, 2022/Updated on February 12, 2023)