Are you looking for the best breakfast buffet in Orlando? Well look no further!
Let's face it, there's nothing really more enticing than your favorite breakfast foods displayed to perfection in never-ending rows just ready for you to devour. 
Breakfast buffets are on the rise again and as we start making breakfast and brunch plans this summer with our friends and family, buffets are heavily on our radar.
This is why today, I'm highlighting 11 of our favorite breakfast buffets in Orlando, packed with breakfast classics, dessert and omelet stations, and boozy favorites like mimosas and bloody Mary's.
I've added a good mix of locations perfect for families with little ones, as well as more elegant options if you're with your partner or girlfriends. Whatever location you decide on, you won't regret trying these top breakfast buffets in Orlando.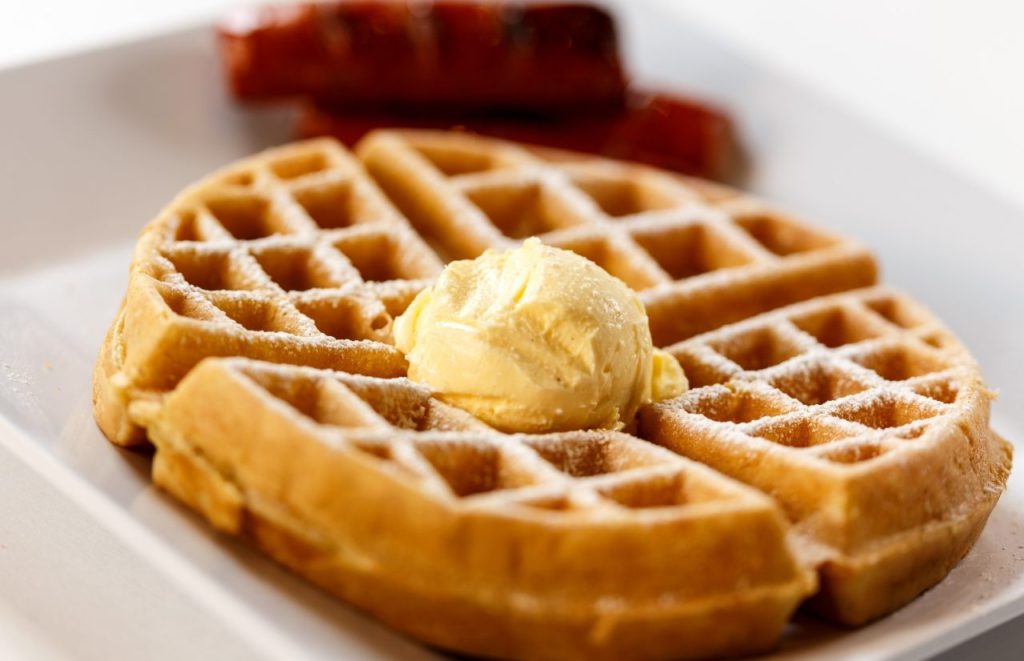 THIS POST MAY CONTAIN AFFILIATE LINKS. PLEASE READ MY DISCLOSURE FOR MORE INFO.  Which means if you click on certain links, I may receive a small commission at no additional charge to you.
1. The Boheme Jazz Brunch Buffet
We're starting off with a kicker at the Grand Bohemian Hotel Orlando. The Boheme is an alluring lounge filled with red drapes, low lighting, and satisfying dishes, drinks, and service.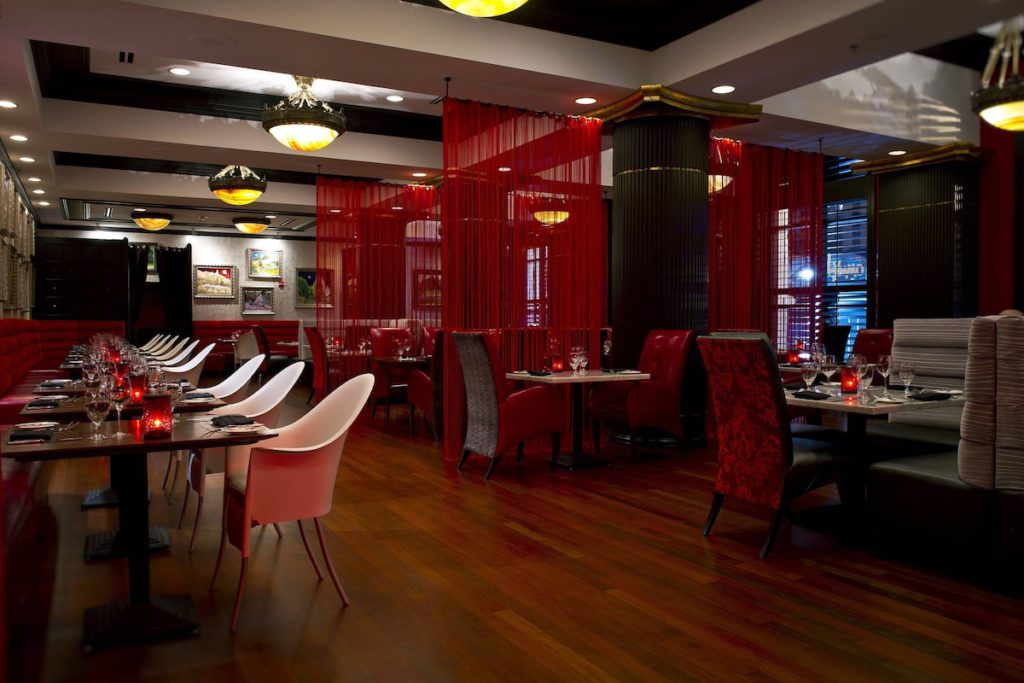 Why We Love The Boheme Jazz Brunch Buffet
You'll get a 5-star buffet filled with breakfast classics, unbelievably delicious seafood, a desert station, and free-flowing champagne and mimosas.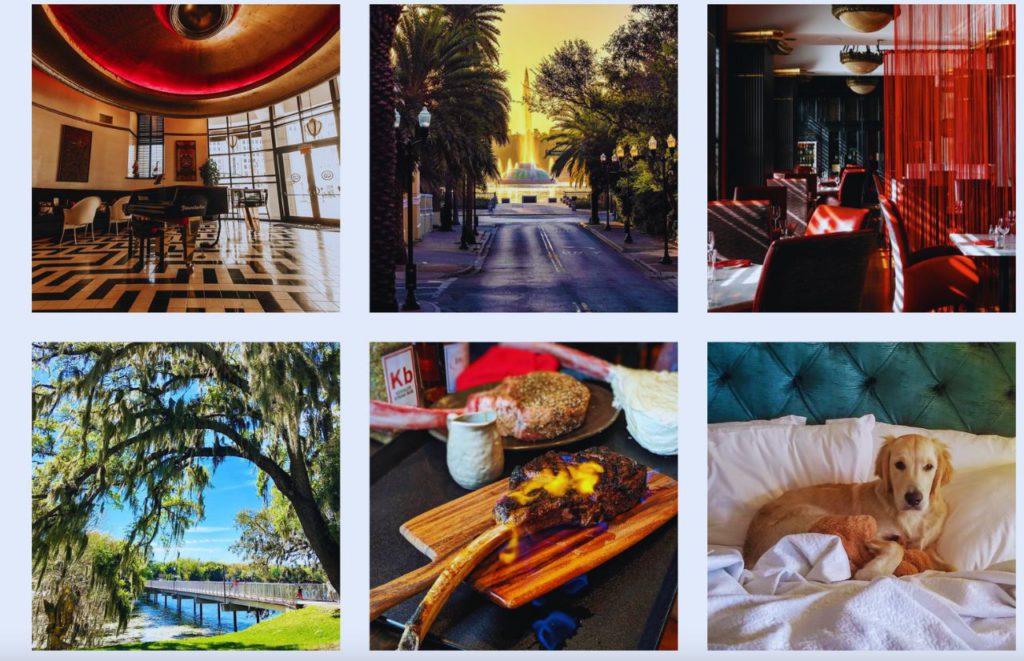 Plus, you'll also get to enjoy a live band playing subtle jazz tunes as you begin your day with some of the best food in Orlando.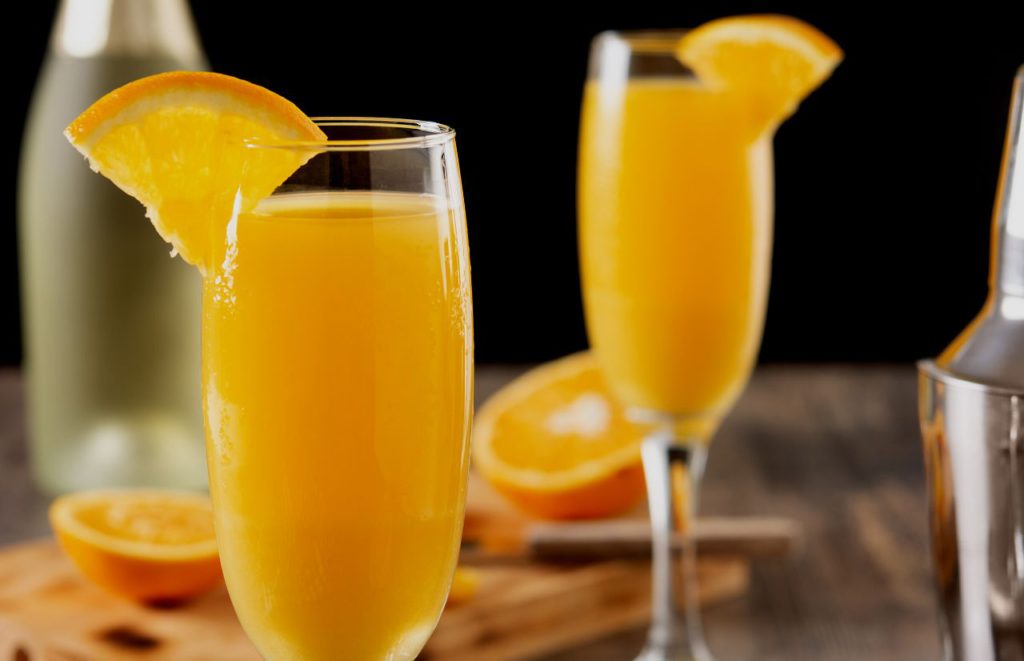 Be sure to make a reservation to secure your table on Open Table here.
Top Orlando Breakfast Buffet Dishes on the Menu:
Smoked Salmon Tartine
Bohemian Spiced Prime Rib
Buttermilk Waffles
Address: 325 South Orange Avenue Orlando, FL 32801
Get up to 76% off of the Orlando attractions with Groupon TODAY!
2. Latitude and Longitude
Created to give patrons an organic experience when it comes to atmosphere, food, and drink, this establishment is the perfect spot to enjoy Southern cuisine in its timeless yet contemporary setting.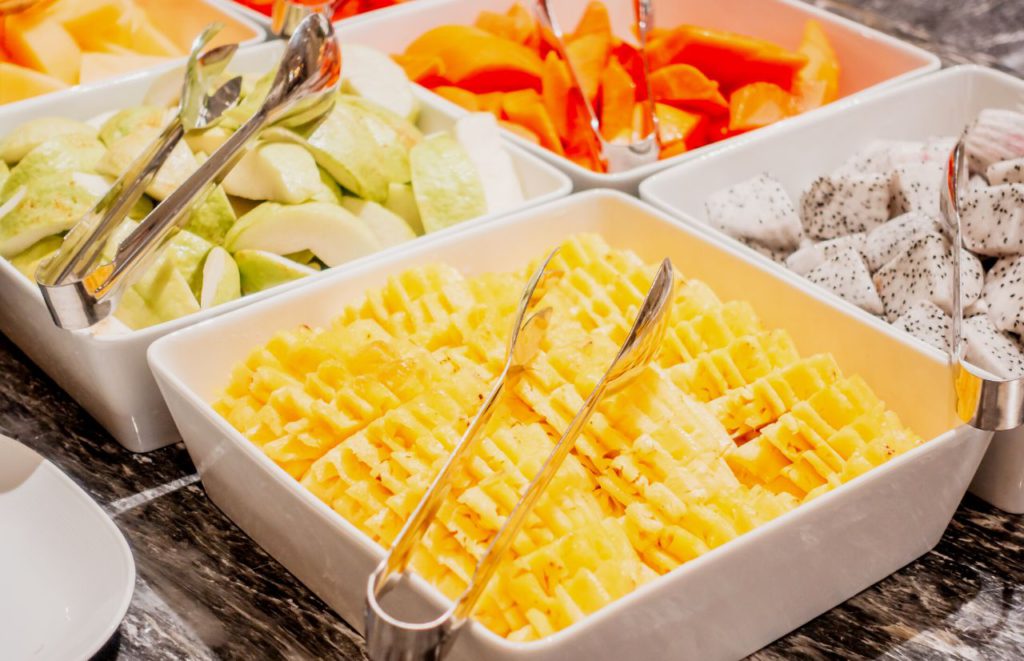 Why We Love Latitude and Longitude
Their a la carte breakfast menu is extensive and comes with an all-you-can-eat buffet.
All their food is made pesticide-free and their recipes now utilize their new hycube-hydroponic vertical garden to provide produce and herbs for all of their dishes.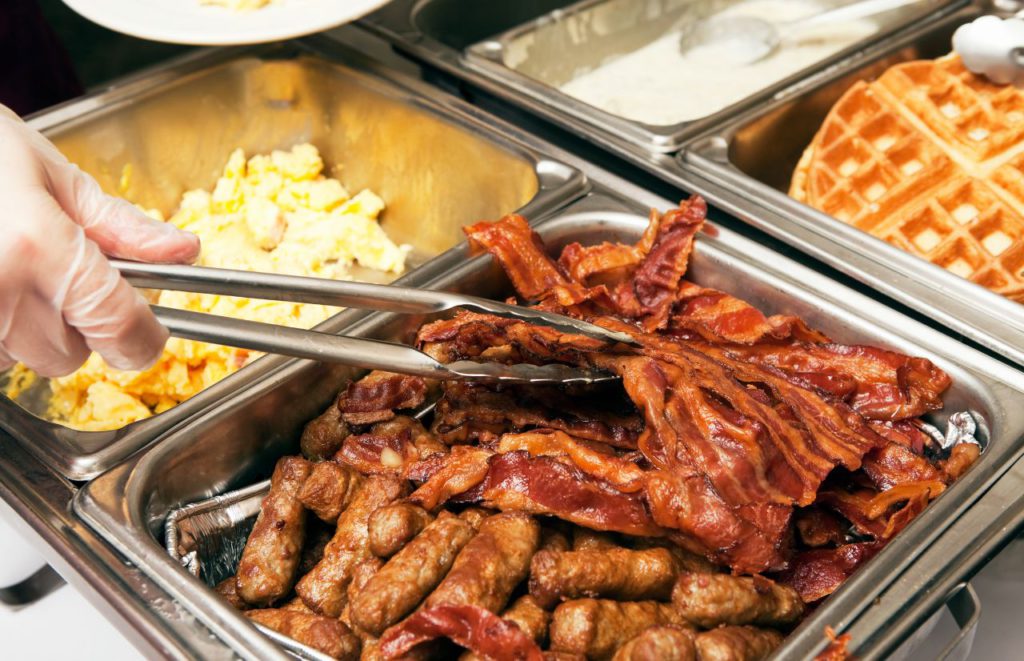 Breakfast is available daily from 7 a.m. to 11 a.m. with the buffet open until noon on Sundays. To secure a spot, click here to make a reservation.
Top Orlando Breakfast Buffet Dishes on the Menu:
Waffles
Breakfast Potatoes
Applewood Smoked Bacon
Address: 8701 World Center Drive Orlando, Florida 32821
ORDER NOW to secure your Universal Studios theme park ticket! GET MY TICKETS.
3. Golden Corral
This buffet and grill is an OG and one we love to come back to time and time again. Golden Corral offers breakfast, lunch, and dinner in buffet style.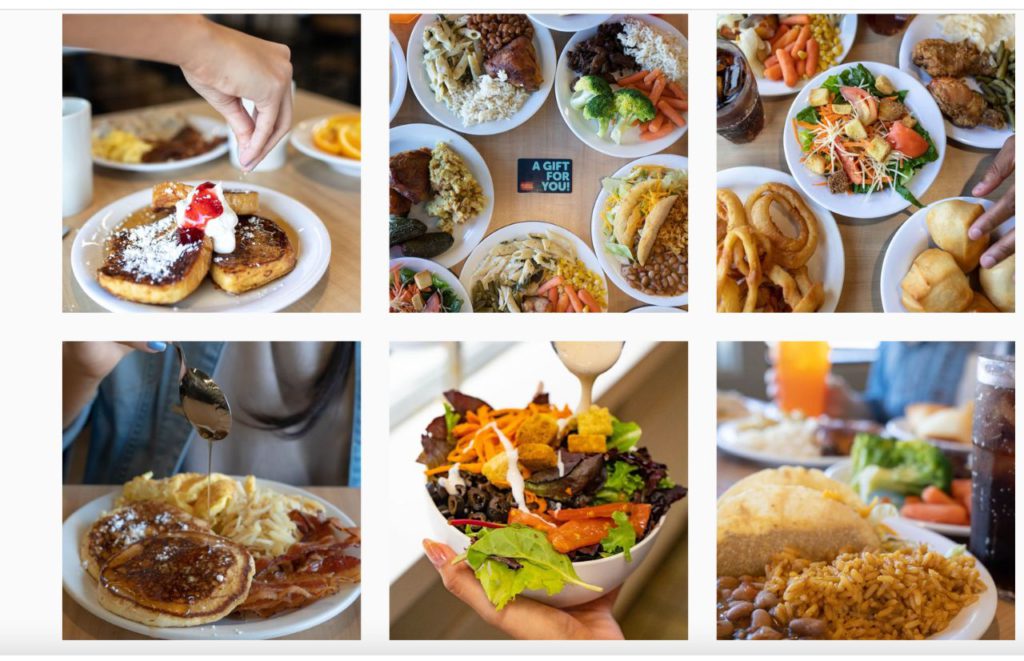 Why We Love Golden Corral
Their buffet menu includes staples like cooked-to-order eggs, omelets, pancakes, waffles, cinnamon rolls, and so much more. You can even create your own omelet masterpiece at their omelet station.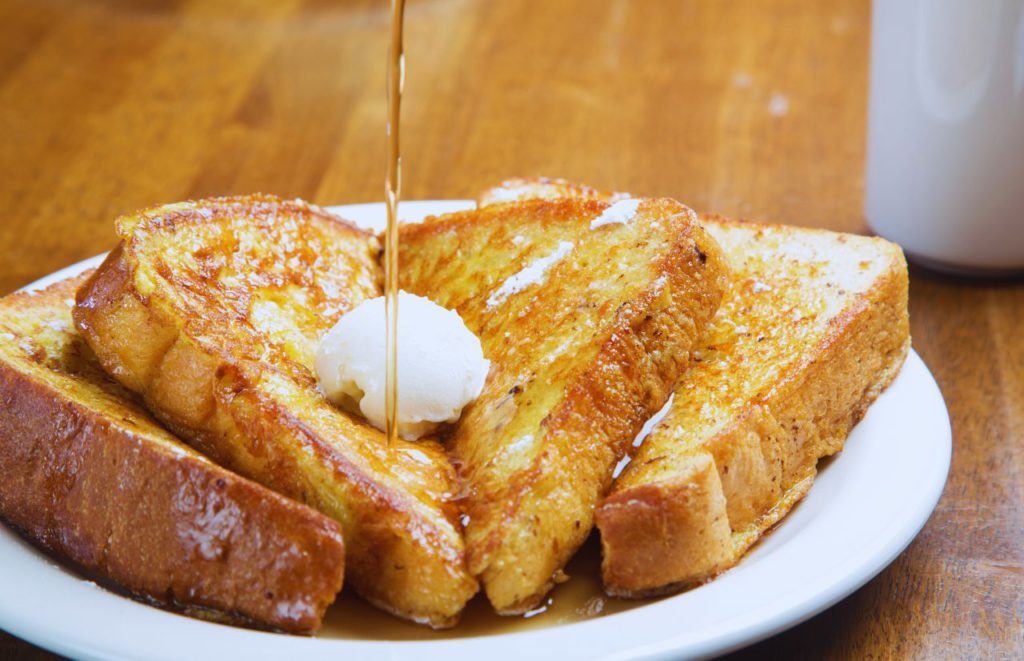 They also have various hot breakfast, cold breakfast, and dessert favorites for people ready to dive in deep. You can head to one of their 9 establishments located here in Orlando without a reservation.
Top Orlando Breakfast Buffet Dishes on the Menu:
Anything from the Omelet Station
Grilled Corn Beef Hash
Blueberry Pancakes
Buttermilk Biscuits
Address: Multiple Locations throughout Orlando, Florida
4. HighBall and Harvest
Combining rustic accents with the chic and refined aesthetic of Ritz-Carlton, this beautiful location serves up innovative Southern classic dishes with seasonal sides and desserts.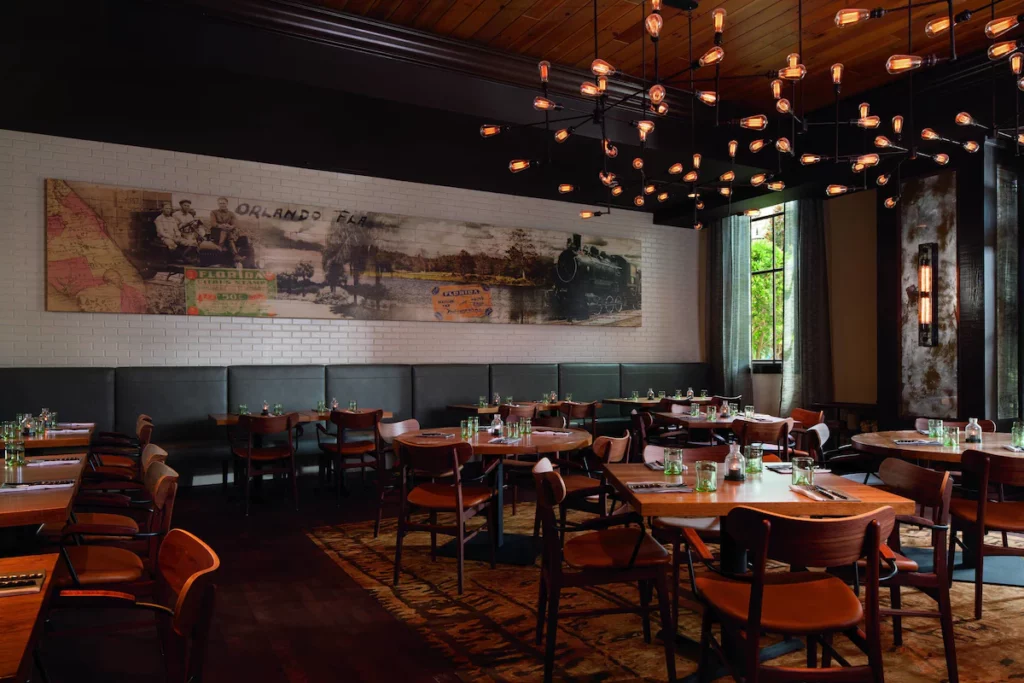 Why We Love HighBall and Harvest
Daily breakfast is served from 7 am to 11 am and includes a large breakfast buffet plus a variety of options on their regular menu like red velvet chicken waffle, old faithful, and continental as well as morning brews, teas, and boozy staples like mimosas and bloody Mary's, among a few other options.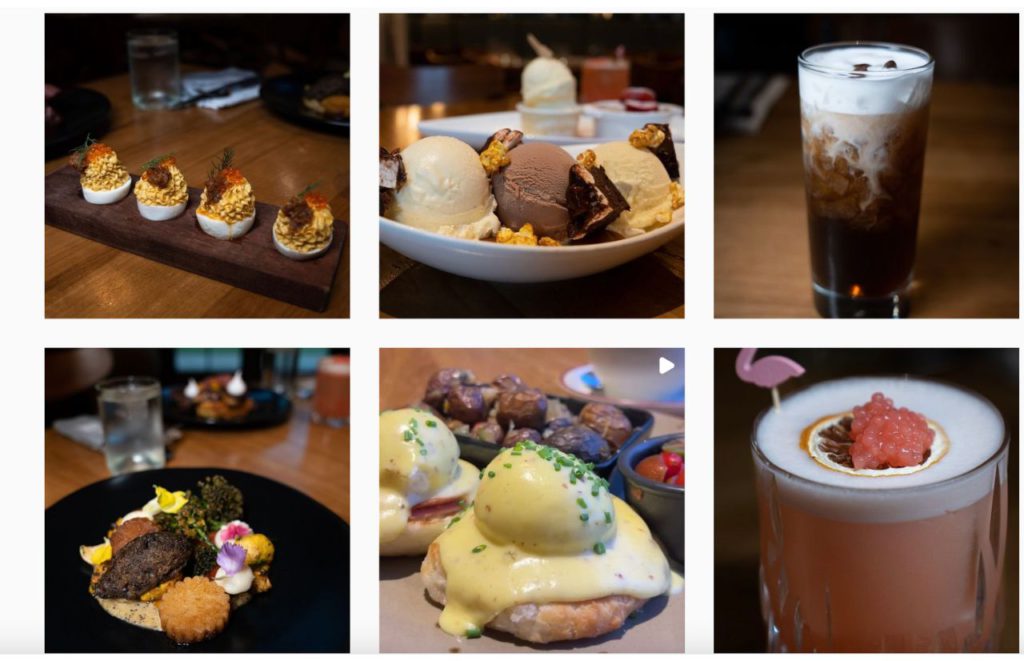 To enjoy their outdoor terrace, private dining rooms, or fountain courtyard, be sure to call and make a reservation here.
Top Orlando Breakfast Buffet Dishes on the Menu:
Chicken Apple Sausage
Smoked Salmon Plate
Red Velvet Chicken and Waffle
Address: 4012 Central Florida Parkway Orlando, FL 32837
5. Cape May Café
Sitting deep inside Disney's Beach Club Resort at the famous EPCOT Resort Area, this New England-inspired dining location offers a bountiful breakfast buffet that meets the needs of everyone in the family.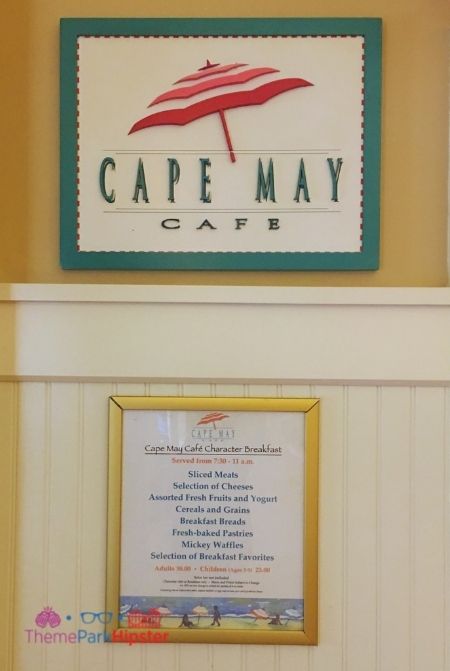 Why We Love Cape May Cafe
Their breakfast buffet includes omelets, crepes, Mickey-shaped waffles, and the classics like cinnamon rolls, eggs, and potatoes.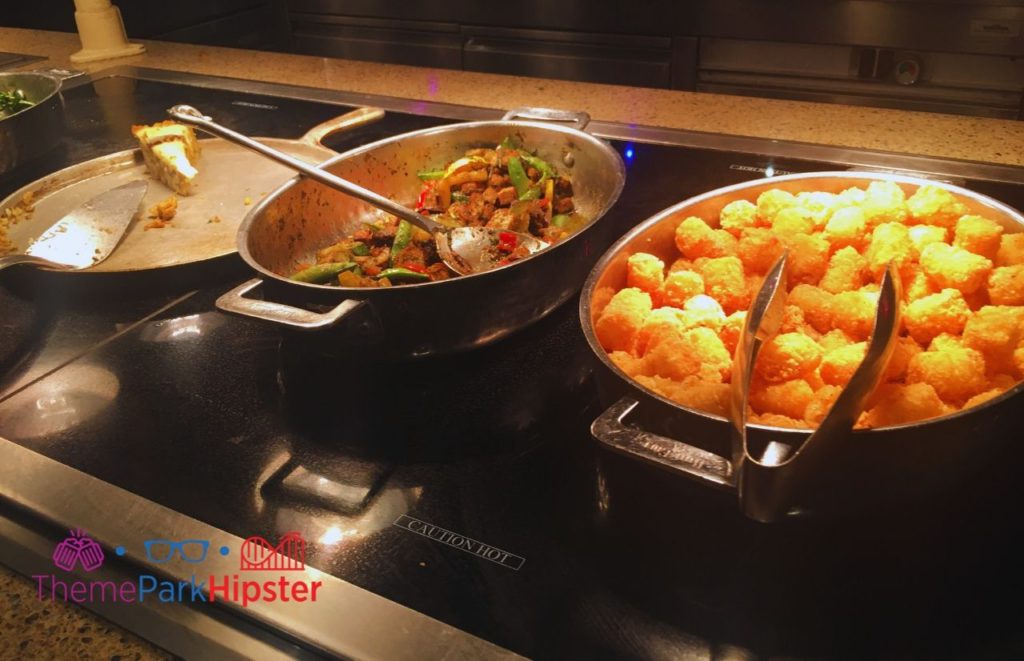 Most of the time you'll see Disney characters walking around greeting patrons but due to the pandemic, they are restricting that service until a later time.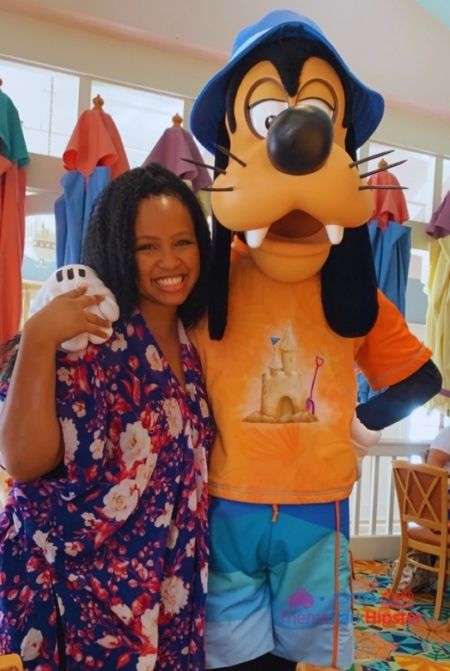 It's still worth it to go and experience the restaurant and reservations need to be made up to 60 days in advance online if you want confirmation. Call to make a reservation here.
Top Orlando Breakfast Buffet Dishes on the Menu:
Salted Caramel Beach Buns
Mickey Waffles
Cheddar Biscuits and Gravy
Address: 1180 Seven Seas Dr, Orlando, FL 32830
Want DAILY Florida Travel Photos? Follow Florida Hipster on Instagram TODAY!
6. BOMA Flavors of Africa
This all-you-can-eat restaurant sits in the Disney Animal Kingdom's Lodge and is a fan favorite of visitors.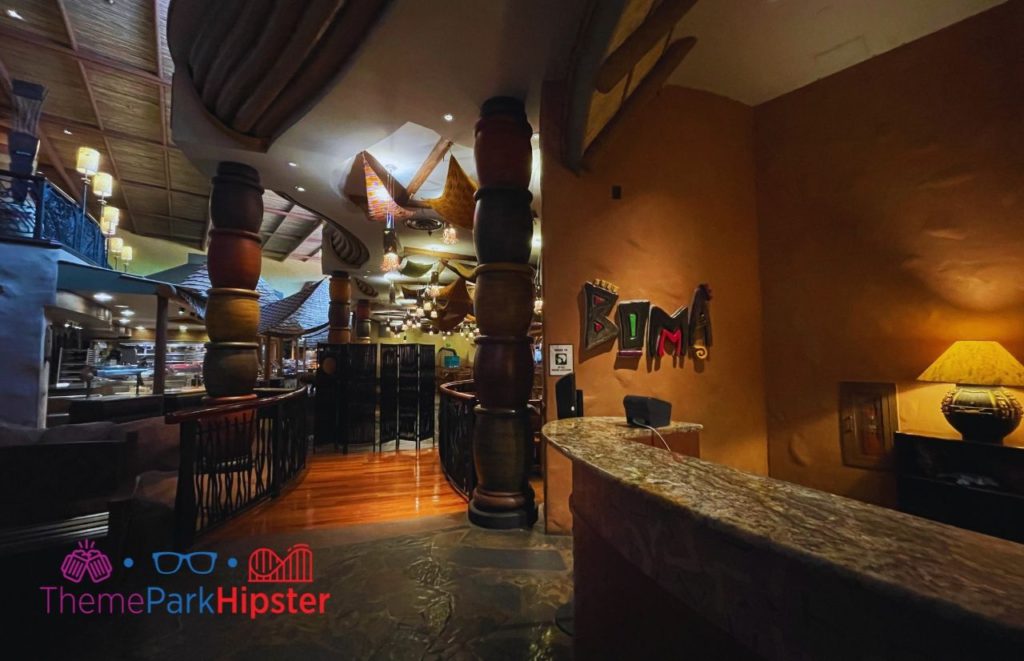 Why We Love BOMA Flavors of Africa
Not only is the vibe of this Disney restaurant majestic, their buffet menu is filled with vegetarian, vegan, and gluten-free options while serving up American classics, African cuisine, Indian fare, and much more. 
You will leave this Disney breakfast spot feeling so satisfied and happy that you decided to venture here on your Orlando vacation.
Since this is a Disney location, you'll want to get a reservation ahead of time, you can do this at the link here.
Top Orlando Breakfast Buffet Dishes on the Menu:
Cinnamon Raisin Bread Pudding
Deviled Eggs with Smoked Salmon
Turkey Bobotie
Address: 2901 Osceola Pkwy, Orlando, FL 32830
7. Harvest Bistro and Signia
Start your day in this beautiful bistro serving both hot and cold specialties for your Orlando breakfast buffet experience in the Hilton Signia Resort.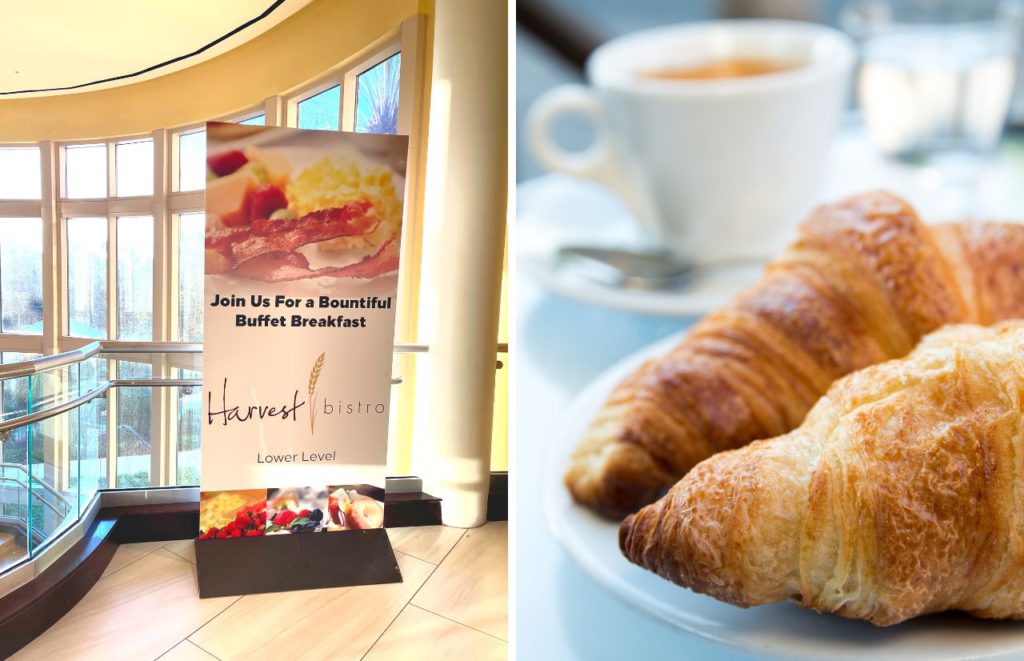 Why We Love Harvest Bistro
Harvest Bistro offers 2 buffets, the Breakfast Buffet filled with your favorites that never disappoint and The Continental Buffet which features a smaller selection of breakfast foods at a lower price.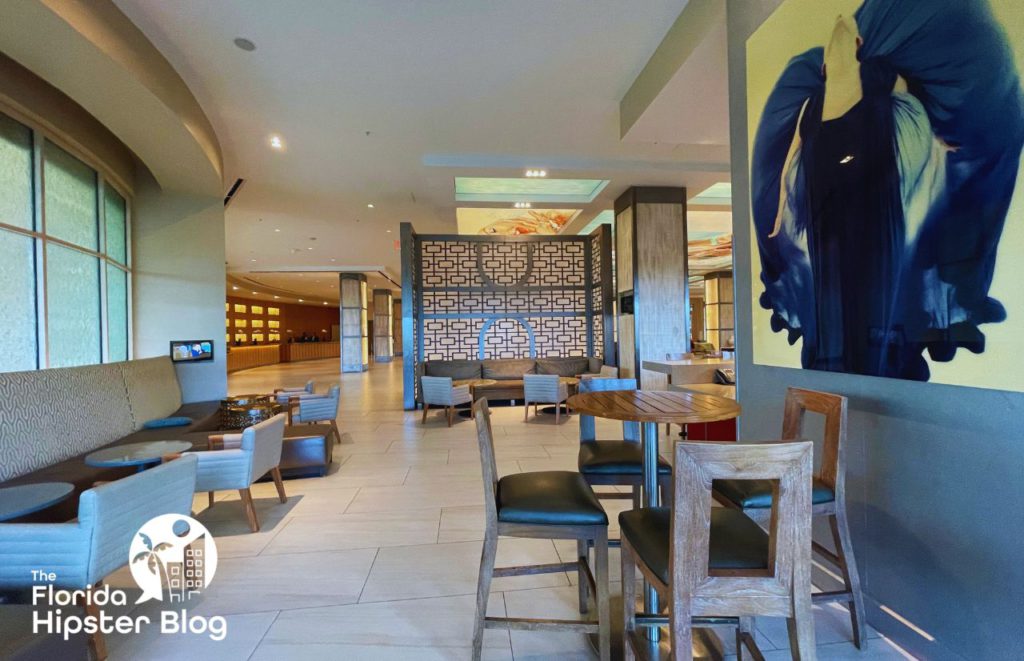 You can also create your own omelet and eggs while making your way through their delicious buttermilk pancakes and French toast.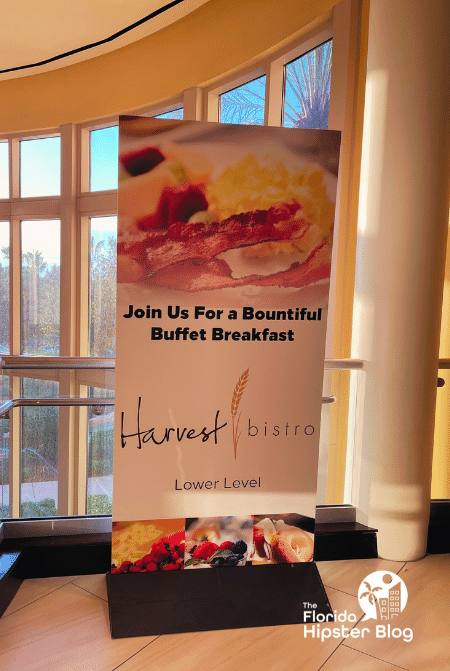 No reservation is needed to enjoy this establishment but with larger parties and events, I suggest visiting this link and calling to reserve your spot.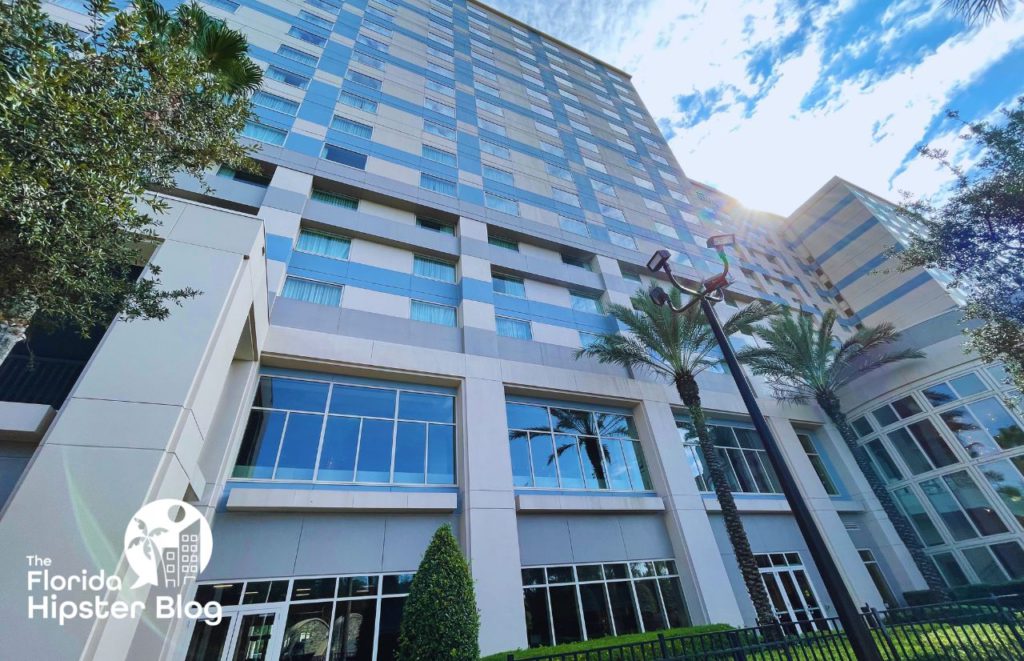 Top Orlando Breakfast Buffet Dishes on the Menu:
Buttermilk Biscuits
Scottish Smoked Salmon
Roasted Tomatoes
Address: 14100 Bonnet Creek Resort Lane, Orlando, FL 32821
8. 'Ohana
'Ohana is another Disney village favorite that features Polynesian-themed and family-style dining.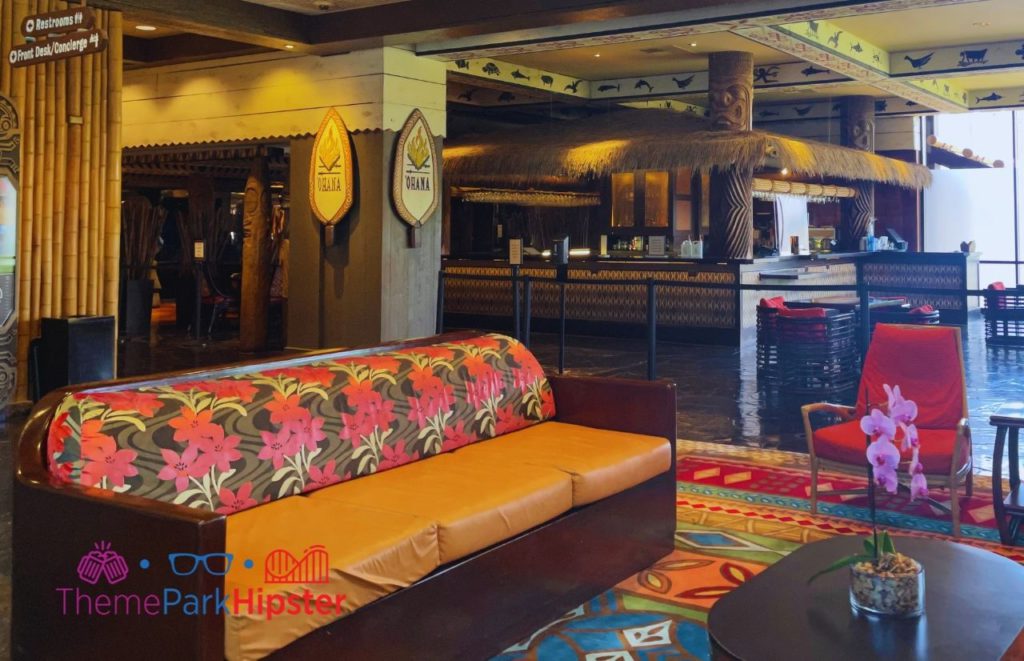 Why We Love 'Ohana at Walt Disney World
This all-you-care-to-eat feast caters to the kids and adults with options that will make everyone happy. From fresh fruit and berries, Stitch and Mickey waffles, and classics like ham with pineapple, to pineapple bread, scrambled eggs, and so much more.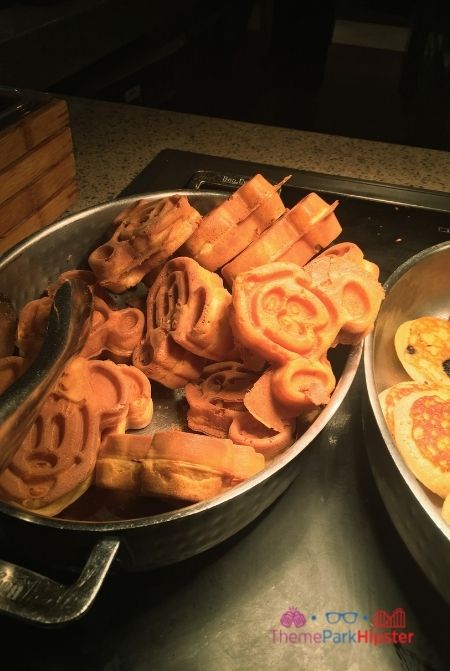 There will be no characters at this establishment either, but it's well worth the visit to sit down and experience this unique location.
Due to its location within Disney, you'll also need to make a reservation if you want to be sure you'll get a spot to dine when you visit.
Top Orlando Breakfast Buffet Dishes on the Menu:
Breakfast Skillet: Scrambled Eggs, Pork Breakfast Sausage Links, Hawaiian-style Ham topped with Pineapple Compote, Fried Island-style Potatoes, Mickey-shaped Waffles, Biscuits
Pineapple Bread
Cinnamon Sugar Doughnut
Address: 1600 Seven Seas Drive, Orlando, FL 32830
ORDER NOW to secure your Walt Disney World theme park ticket! GET MY TICKETS.
9. Whispering Canyon
Who doesn't love a good barbecue with Southern-style flavors?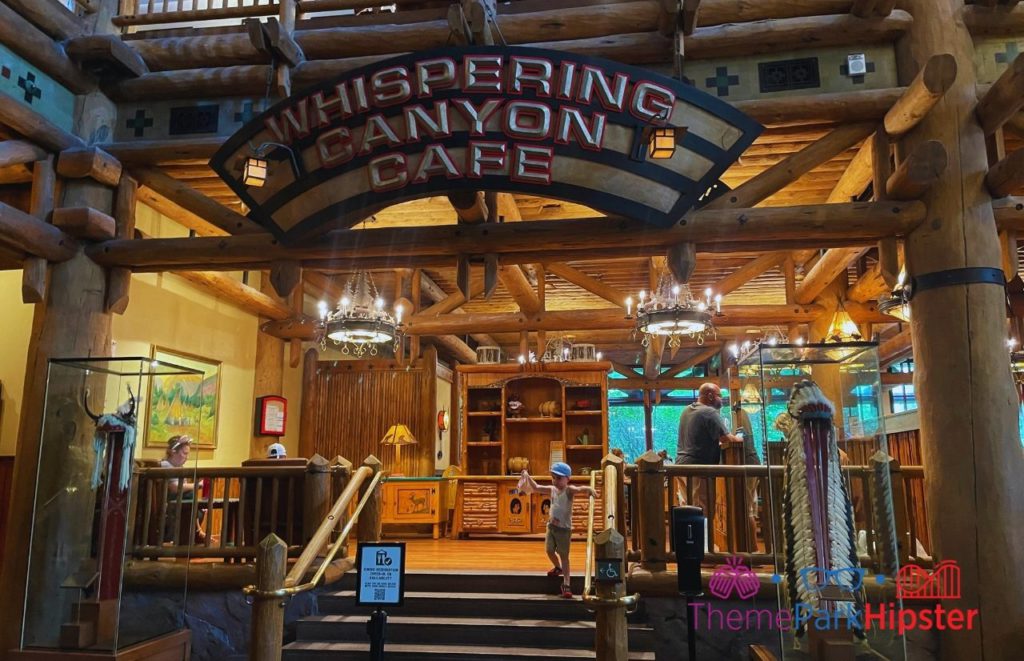 Disney's Wilderness Lodge houses Whispering Canyon, a rustic restaurant with a Pacific Northwest setting that offers you an unlimited breakfast in a fun and entertaining environment. 
Why We Love Whispering Canyon at Walt Disney World
This location has been noted as being great for kids and having engaging staff members who are fun to talk with and round out a great experience.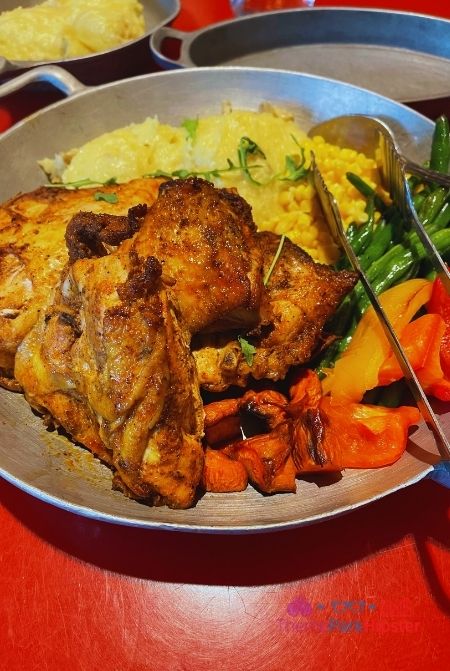 Be sure to call and make a reservation to enjoy this BBQ favorite while you're at Disney.
Top Orlando Breakfast Buffet Dishes on the Menu:
The Heritage: House-made Buttermilk-Cheddar Biscuits and Sausage Gravy with Scrambled Eggs, Country Potatoes, Hickory-smoked Bacon, Pork Sausage Links, Mickey-shaped Waffles
Lighter Side: Bircher Muesli (Swiss Oatmeal), Fresh Fruit, and Yogurt with Egg White Spinach Frittata, Turkey Bacon, Turkey Sausage, Country Potatoes, Mickey-shaped Waffles
Address: 901 Timberline Dr, Orlando, FL 32830
10. Trails End
Another Barbecue favorite among patrons, you'll feel like you're in a beautifully renovated rustic cabin when you dine here.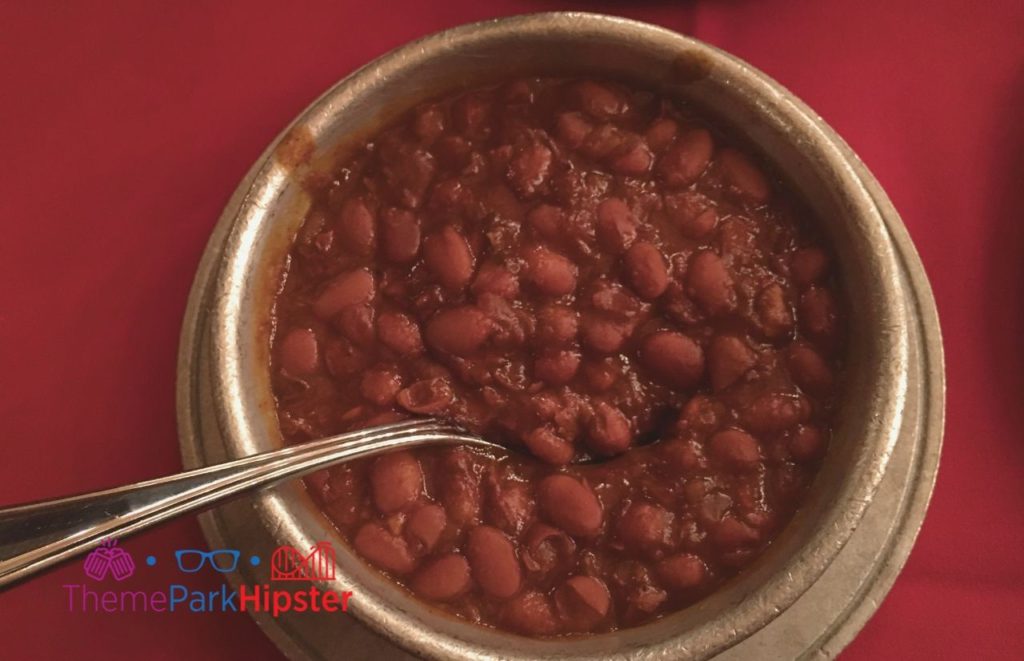 It's an adventure to get to the location and it's an even better time when you tackle that breakfast buffet all on your own.
Why We Love Trails End at Walt Disney World
You can find Disney favorites like Mickey waffles, cheesy potato casserole, berry-granola yogurt parfait, delicious pastries, and more.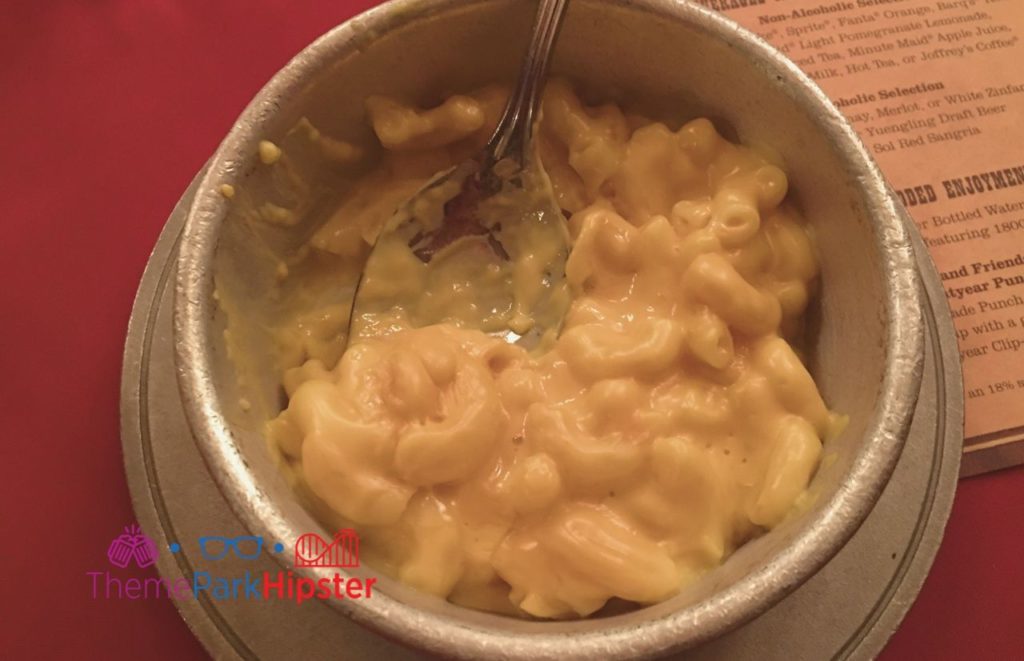 This restaurant too has vegetation, vegan, and gluten-free options, and a reservation is recommended to be able to dine at this location.
Top Orlando Breakfast Buffet Dishes on the Menu:
Breakfast Skillet: Pecan-smoked Brisket and Eggs, Mickey-shaped Waffles, Bacon and Sausage and Cheesy Potato Casserole served with Table Syrup
Pioneer Mimosa: Passion-Orange-Guava Juice and Paul Cheneau Lady of Spain Cuvée
Address: 4510 Fort Wilderness Trail, Lake Buena Vista, FL 32830
11. Santiago Bodego's
Santiago Bodego's is another alluring location with gold accents, a warm aesthetic, custom art, and décor. It's a REAL treat for anyone wanting to indulge in an all-you-can-eat Orlando brunch buffet.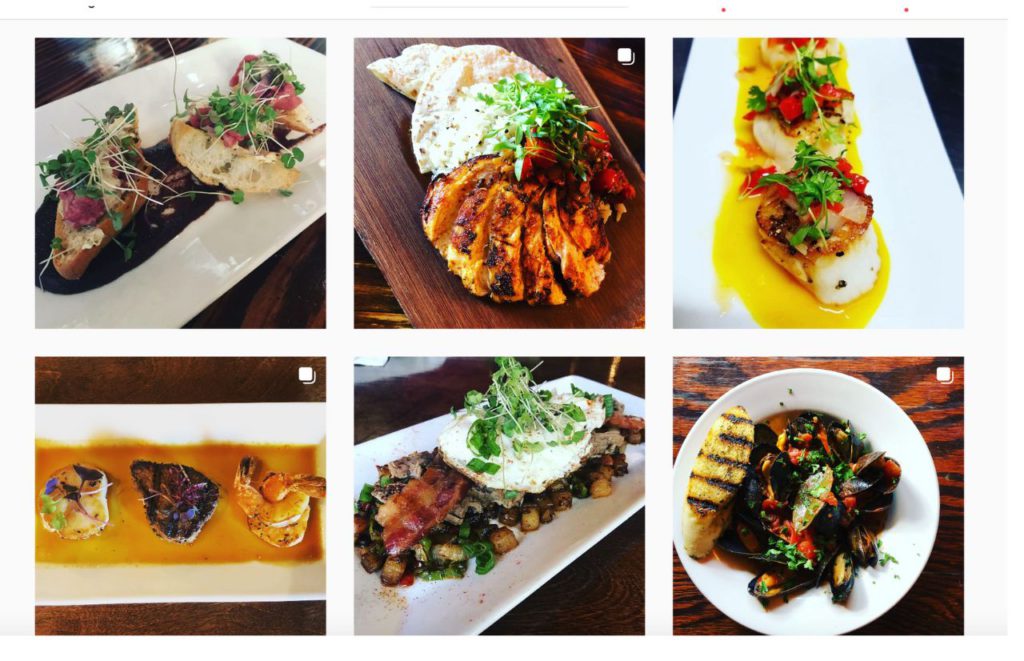 Why We love Santiago Bodego's
Bottomless mimosas, sangria, and other fabulous drink options are all available to you, and brunch specials like crab legs, lamb, and our favorites, French toast pancakes have been popular items for years now.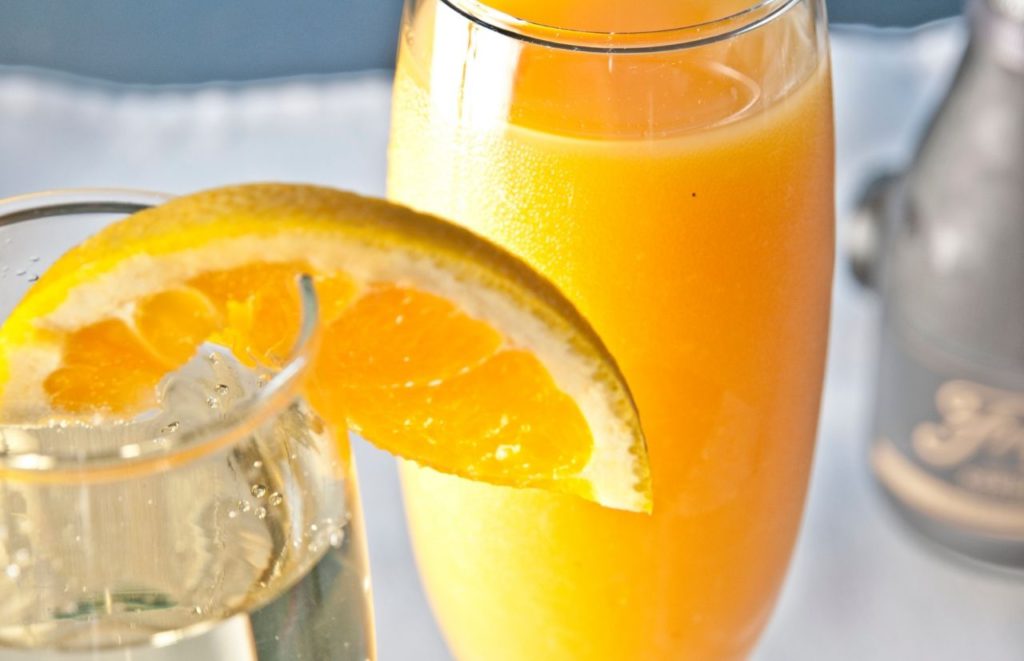 You might also want to try their specialties and what they're known for specifically, their hot and cold tapas.
The tapas are not available for the brunch buffet but if you find yourself going back for round two, I recommend trying the sweet or savory tapas. Reservations are recommended by the staff and you can find that link here.
Top Orlando Breakfast Buffet Dishes on the Menu:
Bagels: Smoked salmon schmear, red onions, capers, fresh dill
Prime Rib: Certified angus beef au jus, horseradish cream
Croissant French Toast: Apricot pecan cream cheese
Espresso Martini
Address: Multiple locations in Orlando, Florida
Final Thoughts on the Best Breakfast Brunch in Orlando
Whether you're on a Disney vacation and you want to start your day off right before walking through Cinderella Castle with your family or you've planned a huge brunch party with your gals and guys and are ready for some bottomless drinks and waffles, these delicious spots have everything you're looking for.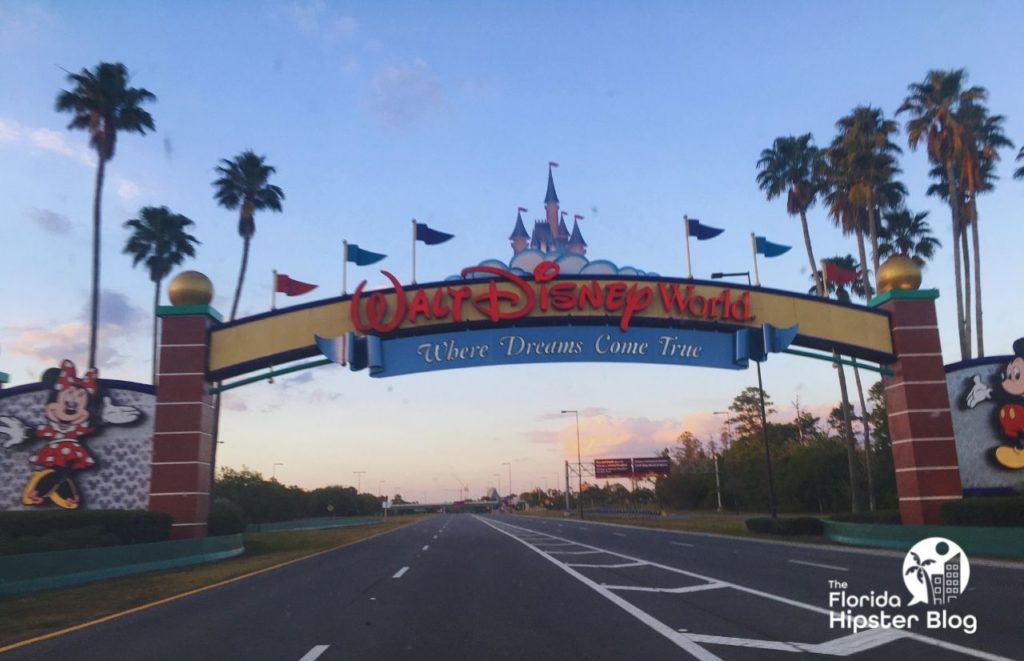 Be sure to call and make a reservation before you go so your plans don't go awry if, for some reason, that specific restaurant is all booked up.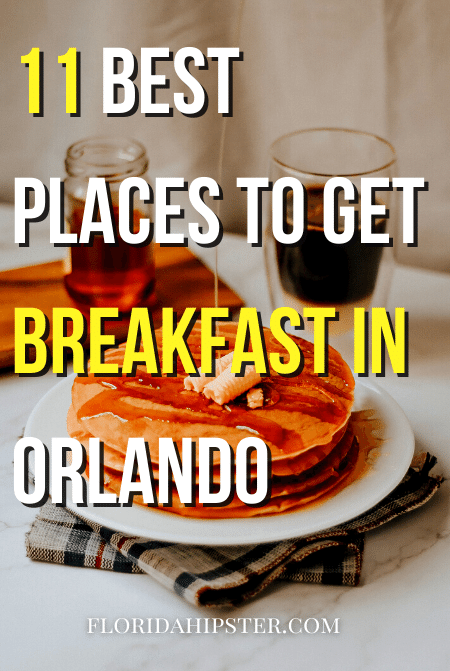 Enjoy the never-ending train of food and remember, breakfast is really the most important meal of the day.
Happy Florida Travels!
Get more Orlando travel planning tips right here!
Some Photos Courtesy of Canva.com