Are you looking for the best places to get Oysters in Orlando, Florida? Don't worry, I got you!
The Florida Hipster Blog knows that when the shellfish craving hits nothing gets in your oyster craving way.
We give you the "reel story" of where to find the 10 places to get the best oysters in Orlando so you don't have to go shucking around to find them.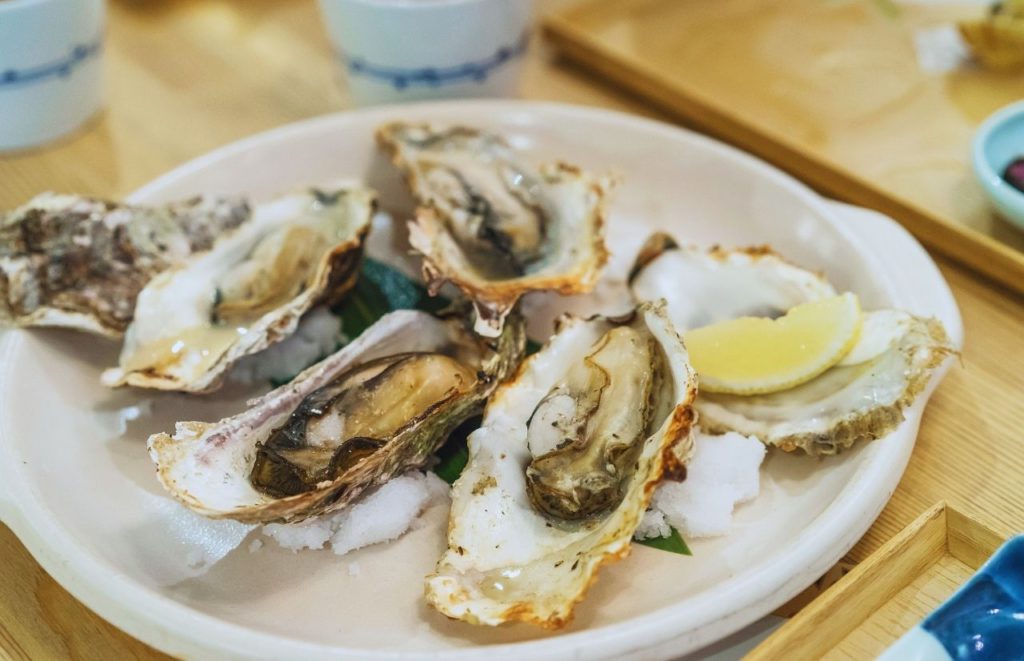 THIS POST MAY CONTAIN AFFILIATE LINKS. PLEASE READ MY DISCLOSURE FOR MORE INFO.  Which means if you click on certain links, I may receive a small commission at no additional charge to you.
1. The BOATHOUSE
Address: 1620 E Buena Vista Dr. Disney Springs Orlando, FL. 32830
Calling all boat and seafood lovers! Embark on The Boathouse where their scrumptious seafood menu will sail all your cravings away!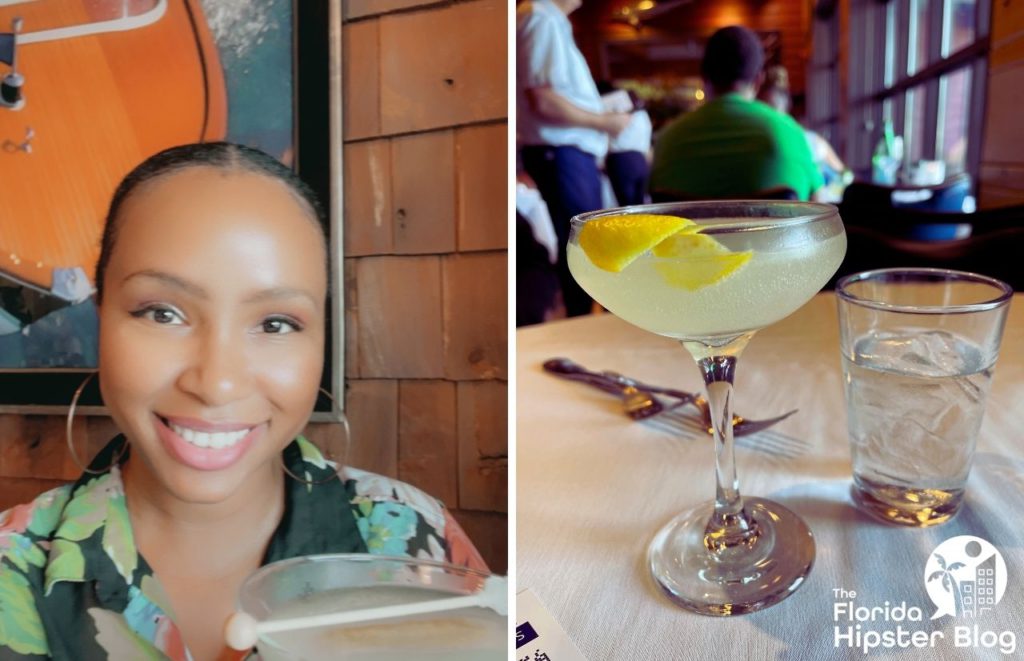 Retreat to their world-famous dock bar surrounded by Dreamboats and slurp up all the varieties of oysters they offer. Classic oyster pairings, by the half shell or by the piece your taste buds will thank you.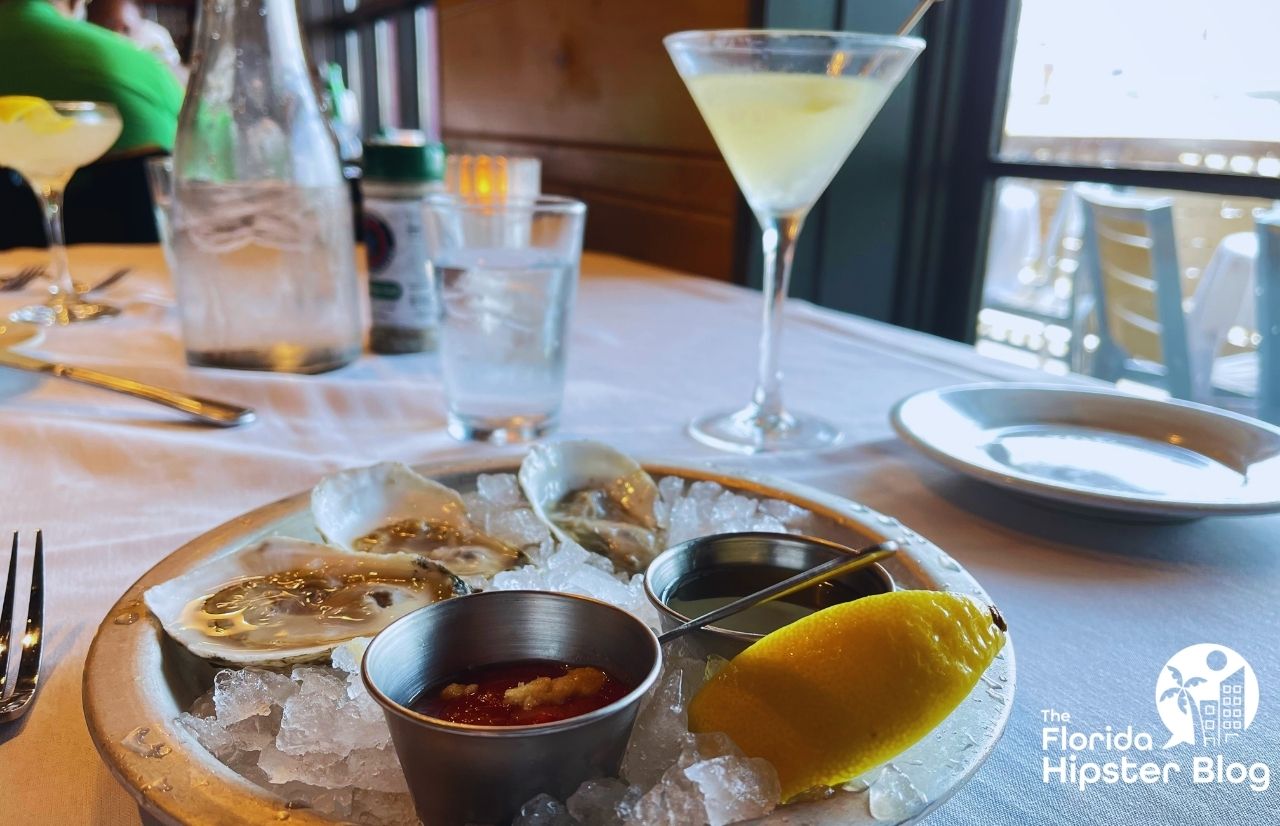 The launch menu sends you deep into the tastes of the ocean of firecracker, Key West, and hand-breaded coconut shrimps. Trust us, they are shrimply the best of the best!
Top Oysters on the BOATHOUSE Menu:
Dixon Point: Small size, salty taste, with nutty sweet finish (New Brunswick, Canada)
Lucky Dux: Small size, crisp brine, clean finish (Duxbury Bay, Massachusetts)
Get up to 76% off of the Orlando attractions with Groupon TODAY!
2. Wine 4 Oysters Bar & Bites
Address: 1957 S. Alafaya Tr. Orlando FL. 32828
Wine 4 Oysters is the destination for all mollusks and wine lovers taking you on a journey around the globe with international oyster recipes that your passport will be jealous of.
Travel to Asia as you experience spicy oysters from Hong Kong and steamed Oysters with Miso from Japan, voyage to the flavors of Australia, or escape into the elite French style.
Wine 4 Oysters is a worldly odyssey from down-home flavors to some of the finest across the map all without the hassle of packing.
Top Oysters on the Menu:
Green Goblin Oysters: Jalapeno, garlic and lemon toppings
Oysters Rockefeller: Sauteed spinach, cream sauce, bacon crumbs
Grilled Cheese Oysters: Special blend of cheeses and baked to perfection!
3. The Osprey Seafood and Spirits
Address: 4899 New Broad Street Orlando, FL. 32814
The atmosphere at Osprey Seafood and Spirits evokes modern charm in an elevated dining experience from happy hour with half-off James River oysters to exquisite caviar service.
A well-deserved girl's night out or a much-needed date night, the modern coastal cuisine at The Osprey Seafood and Spirits is the gift that everyone needs to treat themselves to.
Top Oysters on the Menu:
Florida Oysters
East Coast Oysters
Hipster Power Tip: You can add caviar to your oyster for an additional $15
4. Atlantic Beer & Oyster (ABO)
Address: 358 N Park Ave. Winter Park, FL.
This neighborhood oyster bar and modern seafood shack is tucked away within the downtown of Winter Park. However, once you find it, you will have a "shell" of a good time! They also always have the biggest games of the season on!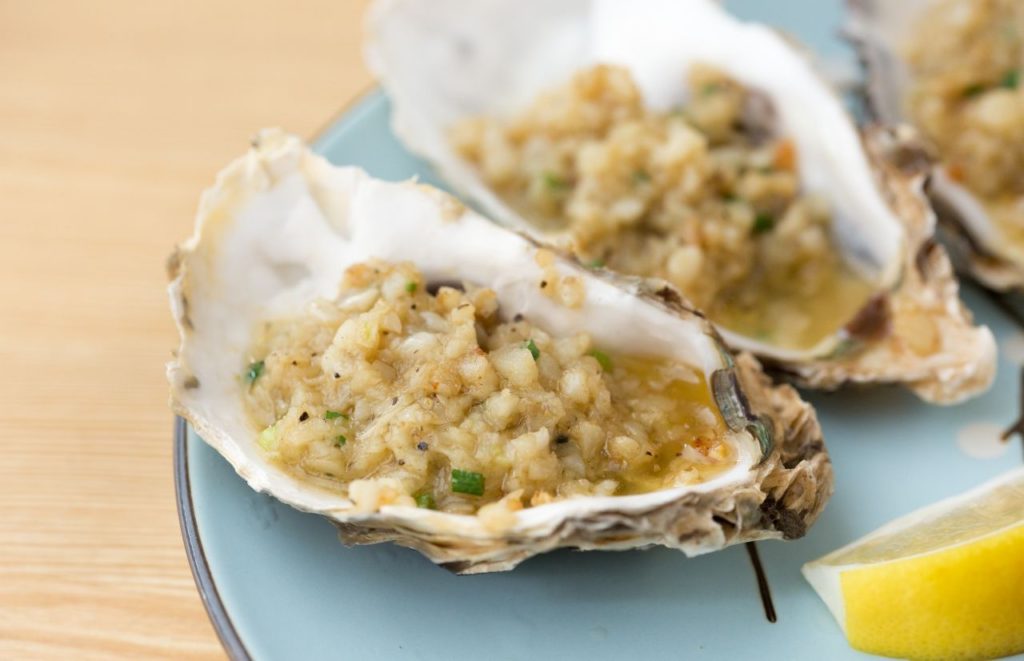 Coast-to-coast oysters from the East to the West (and the Gulf isn't forgotten don't worry), Atlantic Beer & Oyster steps you out of the hustle and bustle of the street and into a seafood lover's haven.
Once you try the fish dip you will be hooked!
Top Oysters on the ABO Menu:
East Coast Oysters
Grilled Oysters: Garlic toasted croutons, asiago, and parmesan cheese, oregano butter
5. Clermont Oyster Bar
Address: 1500 S Highway 27 Clermont, FL. 34711
One of the tried-and-true ways to discover the best oysters is to find out where the locals go and Clermont Oyster Bar is the hidden gem destination for authentic and finger-licking good seafood.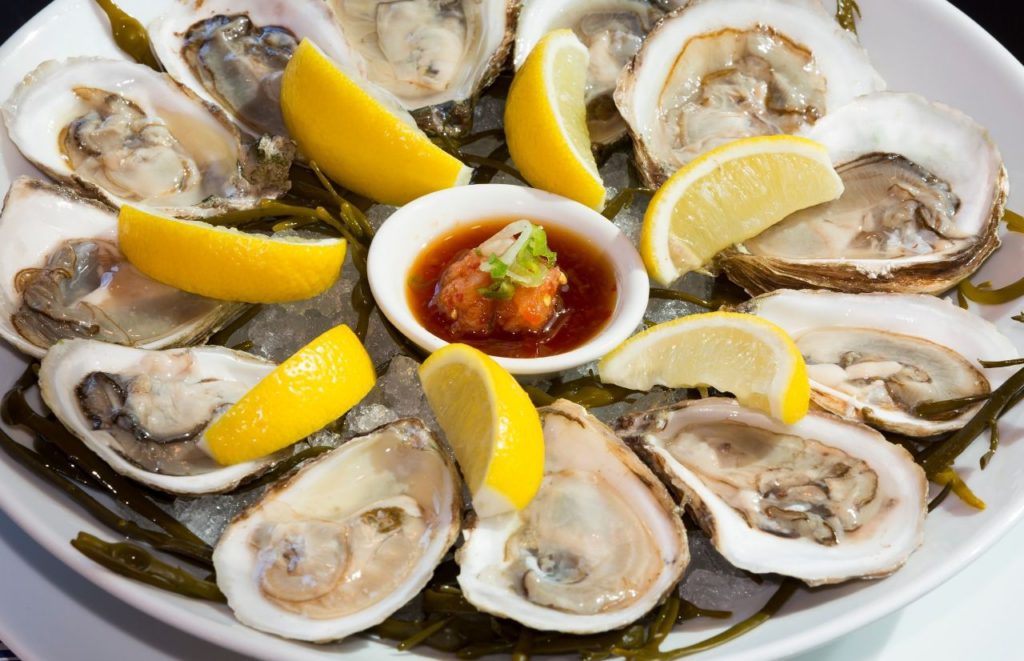 Shimmy yourself up to the bar and make yourself comfortable, diving into a whole bucket of plump and juicy oysters! For raw, steamed, or fried oysters Clermont Oyster Bar's menu is swimming with seafood options.
Top Oyster Dishes on the Menu at Clermont Oyster Bar:
Fried Oyster Basket
Bucket of Oysters (served only at the bar)
ORDER NOW to secure your Universal Studios theme park ticket! GET MY TICKETS.
6. Thirsty Gator
Address: 3040 N. Goldenrod Rd. Winter Park, FL. 32792
I hope you are ready for a kick'n good time because the former Florida Gator Football player, Tim Groves, is now serving some of the best oysters in Orlando at his Florida Gator-themed restaurant Thirsty Gator.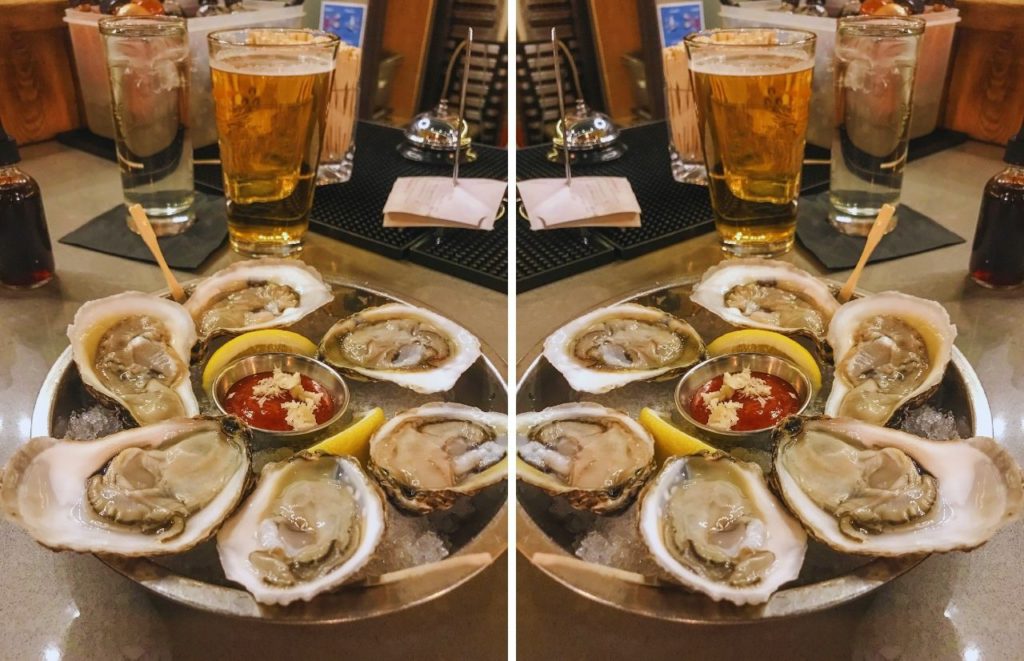 And thirsty you might be after diving into this, from the swamp menu of oysters, shrimps, and clams.
Dozens, by the bucket or Rockefeller oysters, gulf, and rock shrimp you will need more than one ice-cold beer to wash it down at this sports and oyster family bar and restaurant.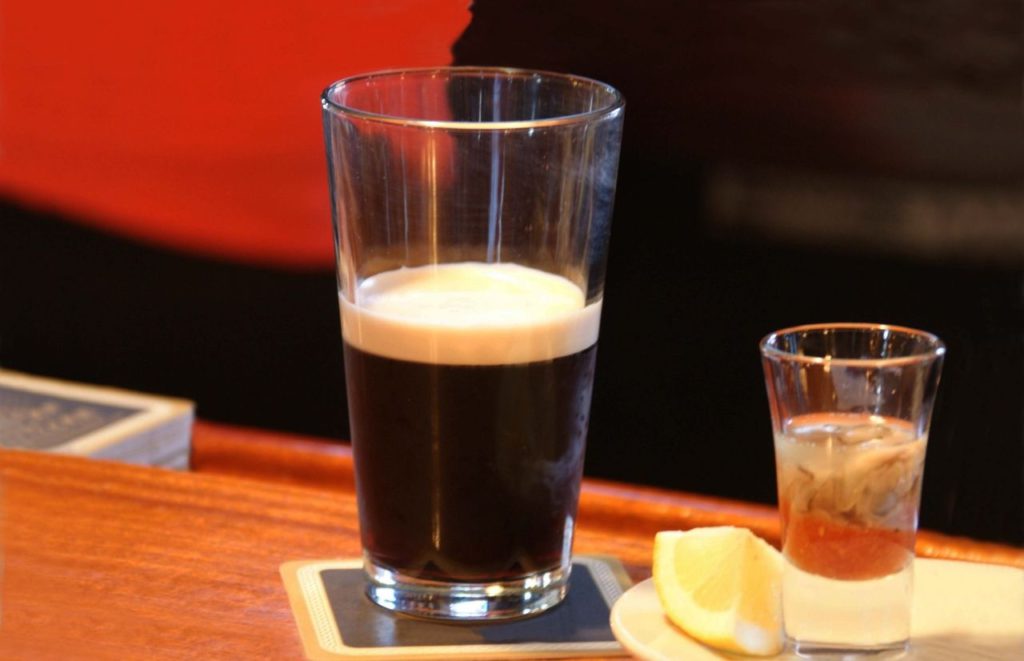 So, make your way to the border of Orlando and Winter Park and enjoy what is rumored to be the best oysters in town since 1986.
Top Oysters on the Menu:
7. Reel Fish Coastal Kitchen & Bar
Address: 1234 North Orange Avenue Winter Park, FL.
You might be visiting for their infamous key lime pie or creamy cheese grits but ride the wave and try something different and delight in their raw bar.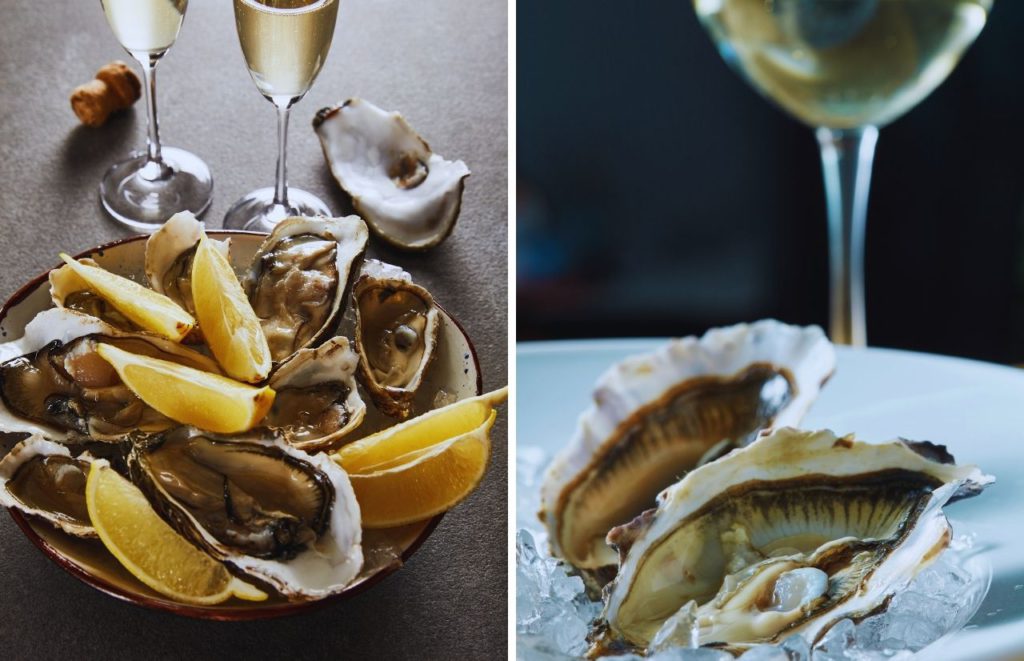 Oysters on the half shell, raw or baked, all their seafood dishes are said to warm the heart as they are served with the spirit of southern hospitality. You will be spoiled with a plethora of mouth-watering choices!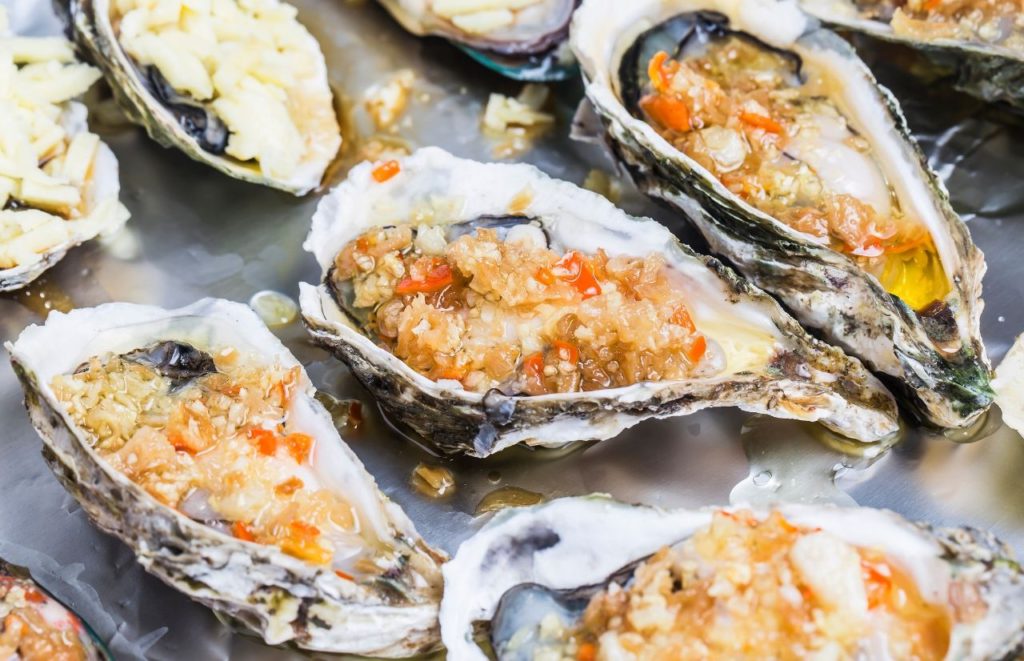 Top Oysters on the Menu:
Oysters on the half shell raw or baked with cocktail sauce and cucumber mignonette
8. Lee and Rick's Oyster Bar
Address: 5621 Old Winter Garden Road Orlando, FL.
When you want something done right you go to the experts! Well, Lee and Rick's Oyster Bar might just be the place.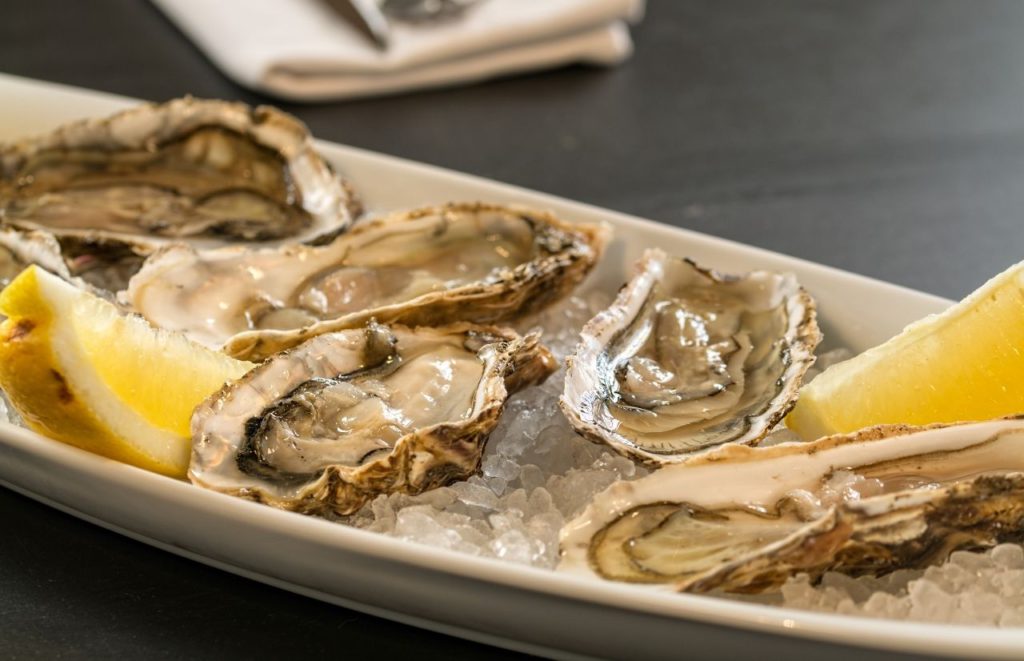 Opening in 1950 serving only oysters, the years of tradition have created some of the best oysters in Orlando.
Scoot up to the entertaining 80 feet bar and have the real oyster experience as they are shucked right before you. Enjoy the sailor life dining within their playful ship-inspired oyster bar.
Top Oysters on the Menu:
Popping Hot Steamed Oysters
Fried Oysters
9. The Big Easy
Address: 15502 Stoneybrook Pkwy, Ste 120 Winter Garden, FL 34787
The spirit of New Orleans is right here in Orlando bringing the southern comfort food right to our tables.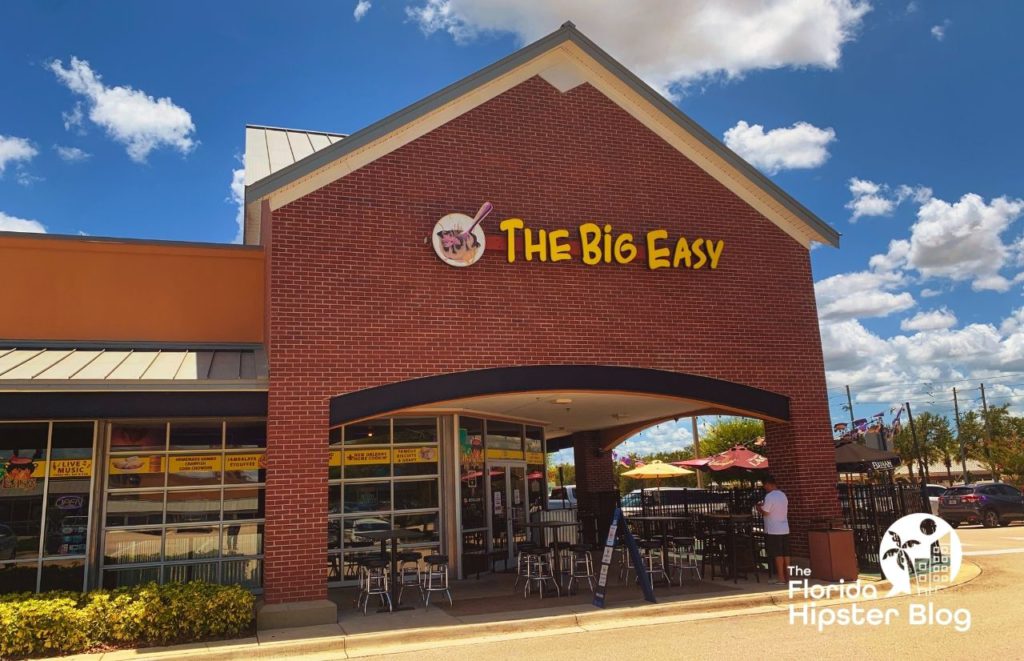 Authentic seafood and the flavor of the big easy, the Cajun menu treats you to the traditional foods of NOLA of cajun boiled crawfish, gumbo, po boys, jambalaya, and even some gator tail.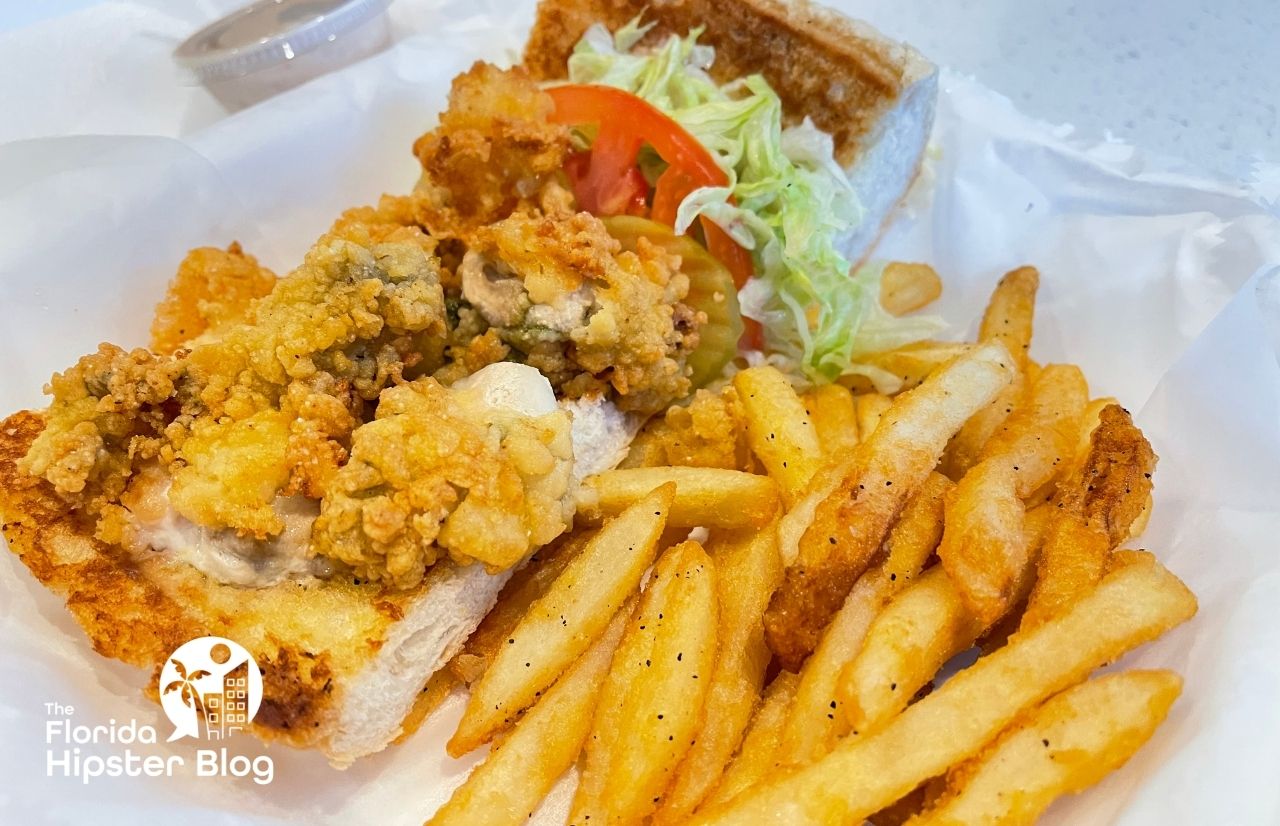 You might come for the oysters but that's just the start of all your seafood dreams coming true. Stay awhile and put a little cajun in your soul.
Top Oysters on the Menu:
Fried Oysters
Oyster Po-Boy
10. High Tide Harry's
Address: 4645 South Semoran Blvd. Orlando FL, 3282
The name speaks for itself, conjuring up images of a sunny day lounging at the seaside with a colorful cocktail. However, High Tide Harry's doesn't come with the long drive to get to the sandy shores, only 2 miles north of the Orlando airport!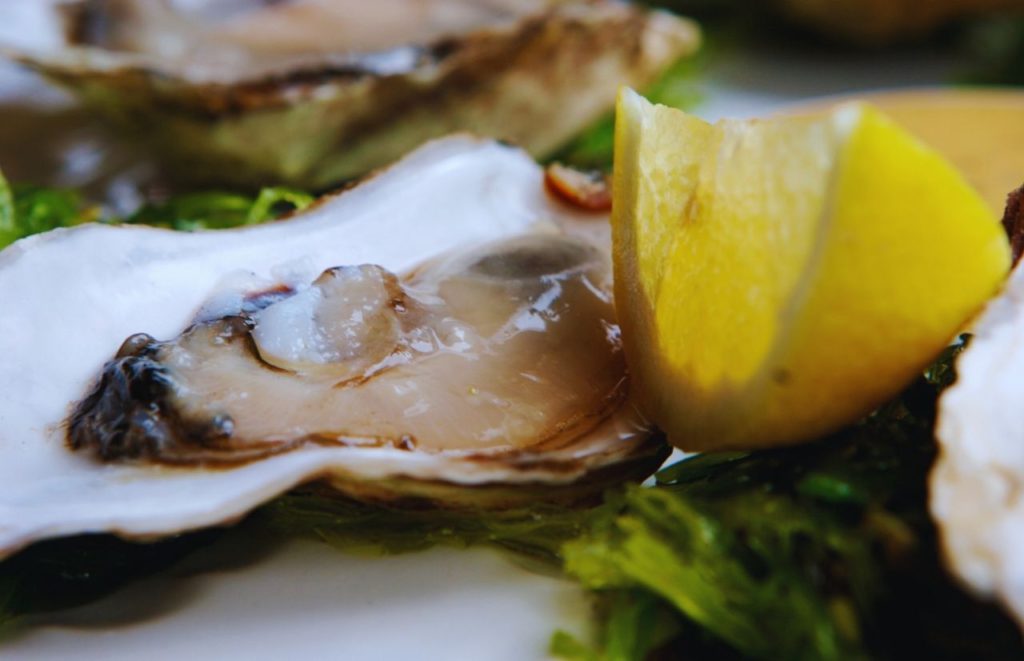 High Tide Harry's happy hour can make those seaside dreams feel like reality with their 99-cent oysters and clams by the ½ or full dozen raw or steamed, whichever your craving desires.
Hear the sounds of the waves in your $7 fishbowl and enjoy the big catch servings of real seafood in this family-friendly restaurant.
Top Oysters on the Menu:
Charbroiled Oysters
Oysters Rockefeller
Get more Orlando travel planning tips right here!
Final Thoughts on the Best Places to Get Oysters in Orlando
These top 10 places to get the best oysters in Orlando will have you crazy about oysters. So, remember the world is your oyster, so get out there and knock back them all!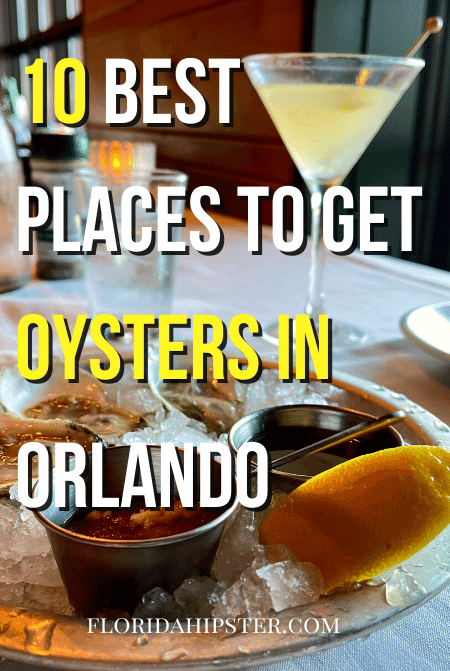 What's your favorite spot on the list? Let us know in the comments section below!
Happy Florida Travels!
UP NEXT: Looking for the Best Steakhouse in Orlando? These are the Top 10 Places YOU MUST TRY