Are you looking for the best West Central Florida beaches for your next beach vacation?
Did I hear vacation? Shell yeah!
Stop your surfing because The Florida Hipster Blog is here to help.
I have narrowed down the 7 best West Central Florida Beaches which are sure to bring you the most sand-sational beach days.
Some of the best beaches in Florida can be found in West Central Florida.
With magnificent beaches, crystal-clear waters, and springs, it is a popular vacation destination for all ages.
The popular cities of Florida fall within West Central Florida of Clearwater, Crystal River, St. Petersburg, and The lightning capital of the World, Tampa.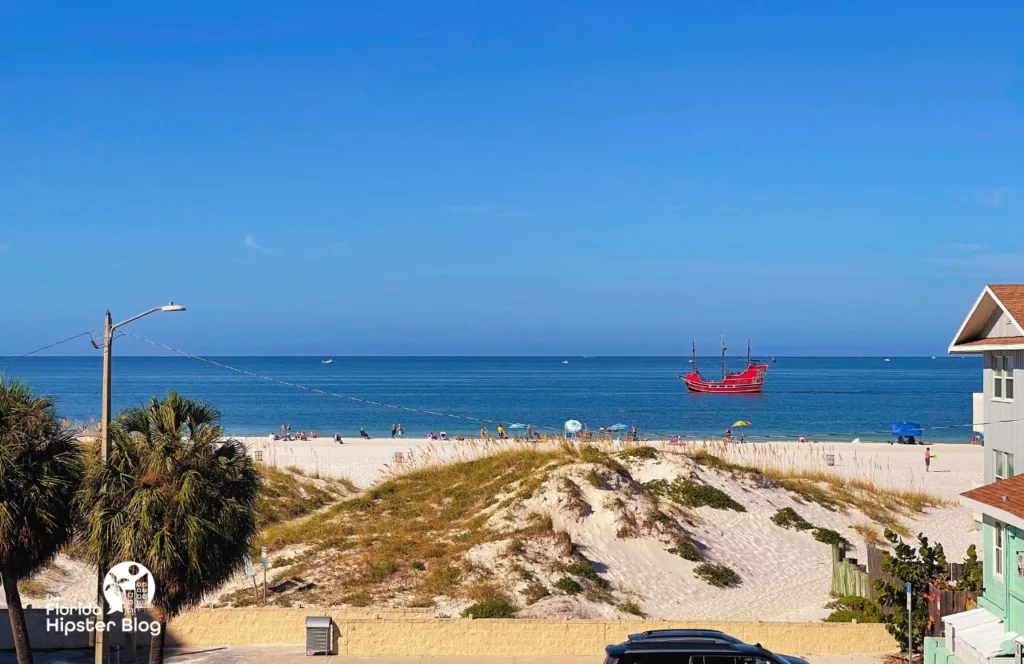 THIS POST MAY CONTAIN AFFILIATE LINKS. PLEASE READ MY DISCLOSURE FOR MORE INFO.  Which means if you click on certain links, I may receive a small commission at no additional charge to you.
What is West Central Florida?
West Central Florida has cities and counties that line up along the Gulf of Mexico in the central area of the Sunshine State.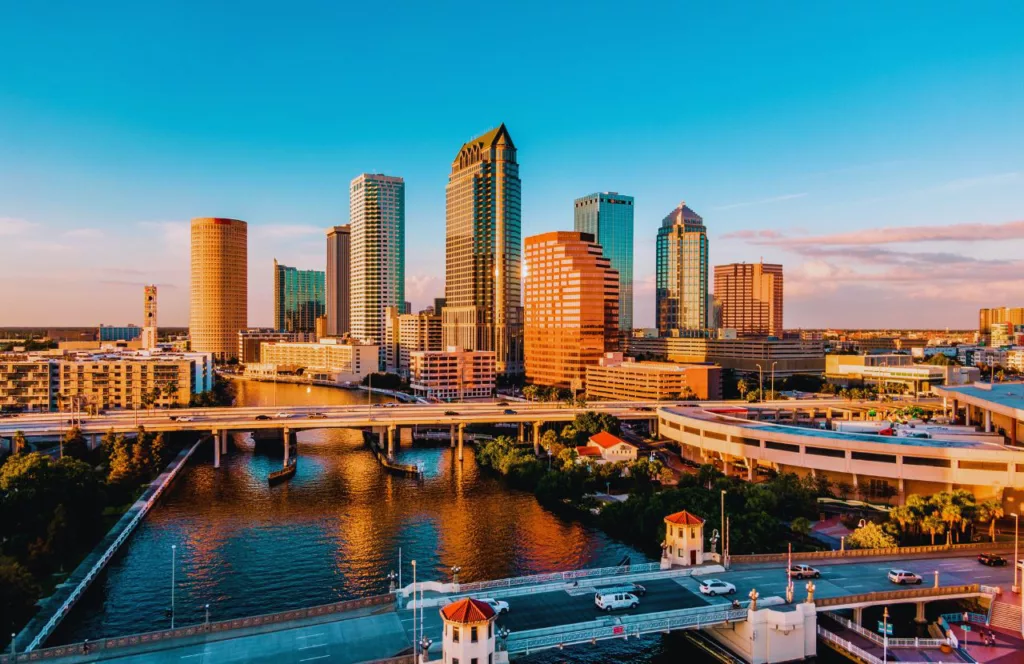 West Central Florida Counties
Citrus County
Hernando County
Hillsborough County
Manatee County
Pasco County
Pineallas County
Polk County
Sumter County County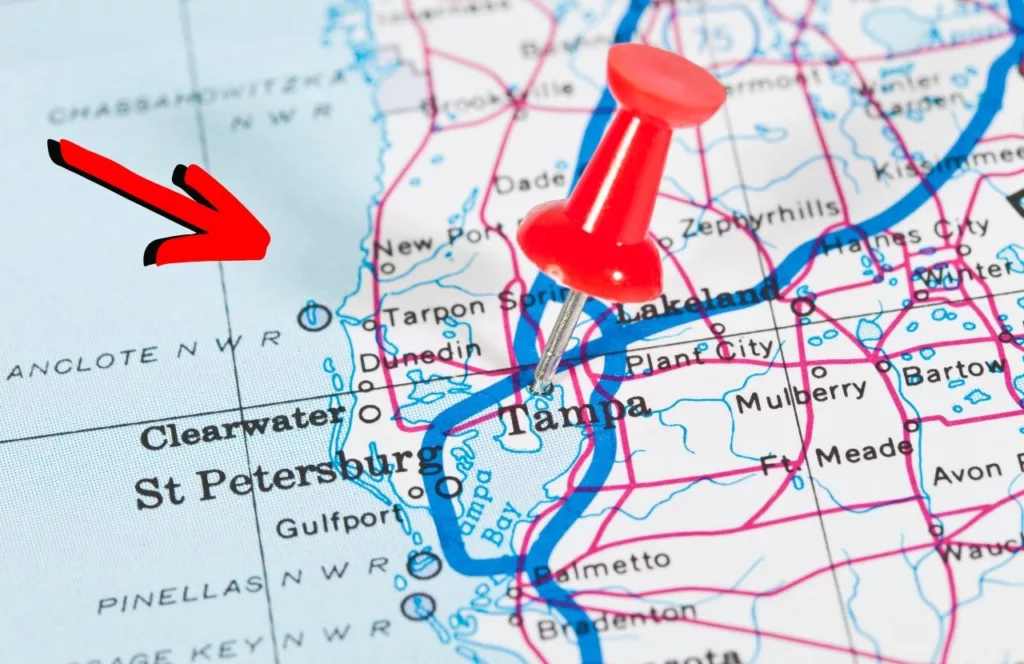 Here are a Few West Central Florida Cities You Must Visit:
Honeymoon Island
St. Petersburg
Tarpon Springs
Brandon
Treasure Island
Homosassa
Brooksville
Caladesi Island State Park
Madeira Beach
Crystal River
Dunedin
Save 53% at MUST-SEE Tampa Bay attractions TODAY with Your CityPASS!
Top 7 West Central Florida Beaches to Visit This Year
Now that you know where West Central Florida is located and the more popular towns in this area, it's time to go over which beaches are a must on your trip.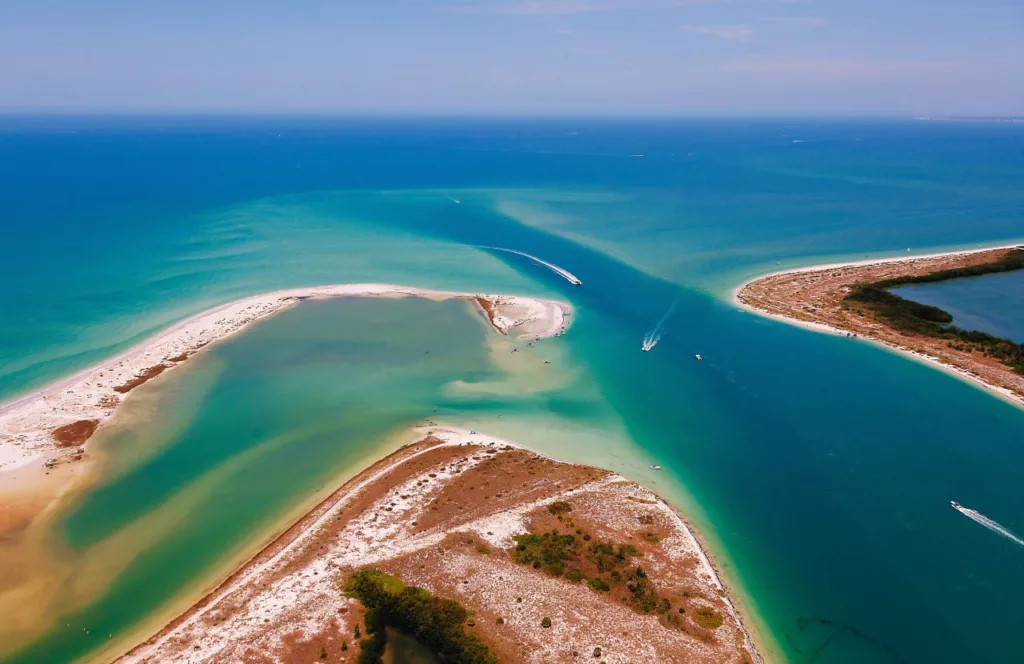 So, let's get started shell we!
1. Clearwater Beach
Great for families with the shallow waters and perfect for those wanting an active beach scene, it makes sense why Clearwater Beach is often considered one of the best beaches in the country.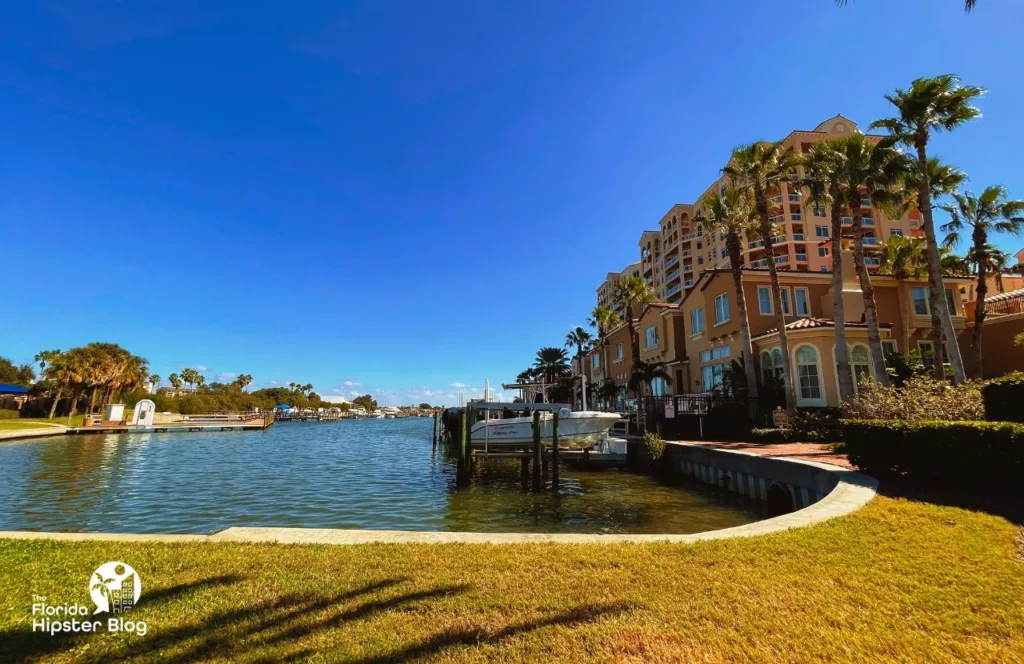 Why Clearwater Beach is One of the Best West Central Florida Beaches
The white sugary shores are clean and easy on the feet with the powder-like sand. It's the ultimate for magical strolls at the shoreline and building sandcastles!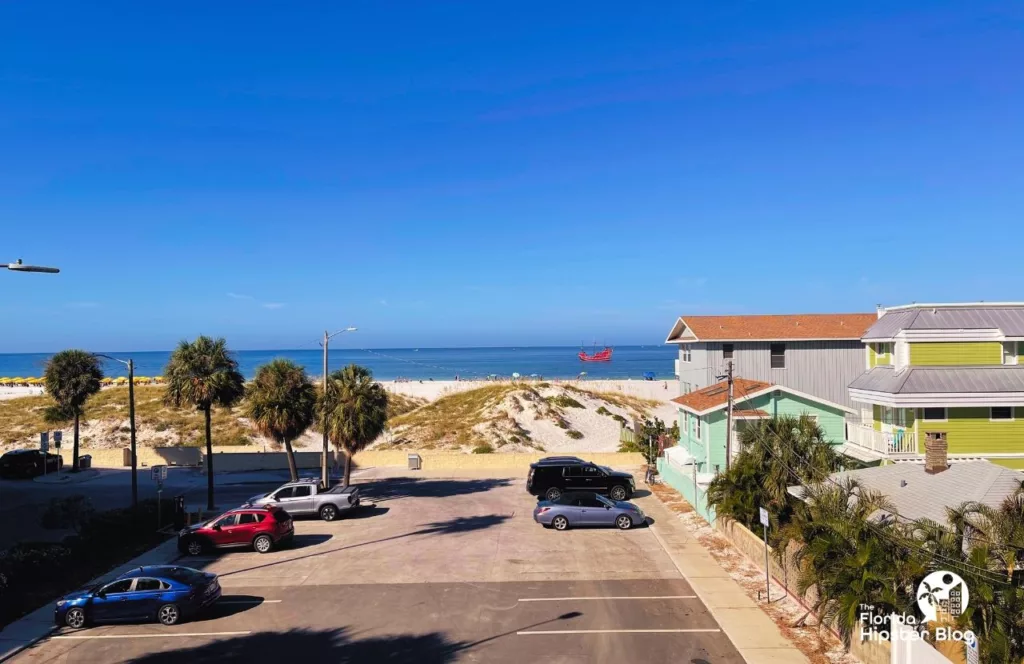 But the beautiful long boardwalk brings some competition as another great place to catch the epic sunsets that Clearwater Beach brings every night.
What to Know Before You Go
Clearwater Beach always has something going on from festivals to concerts.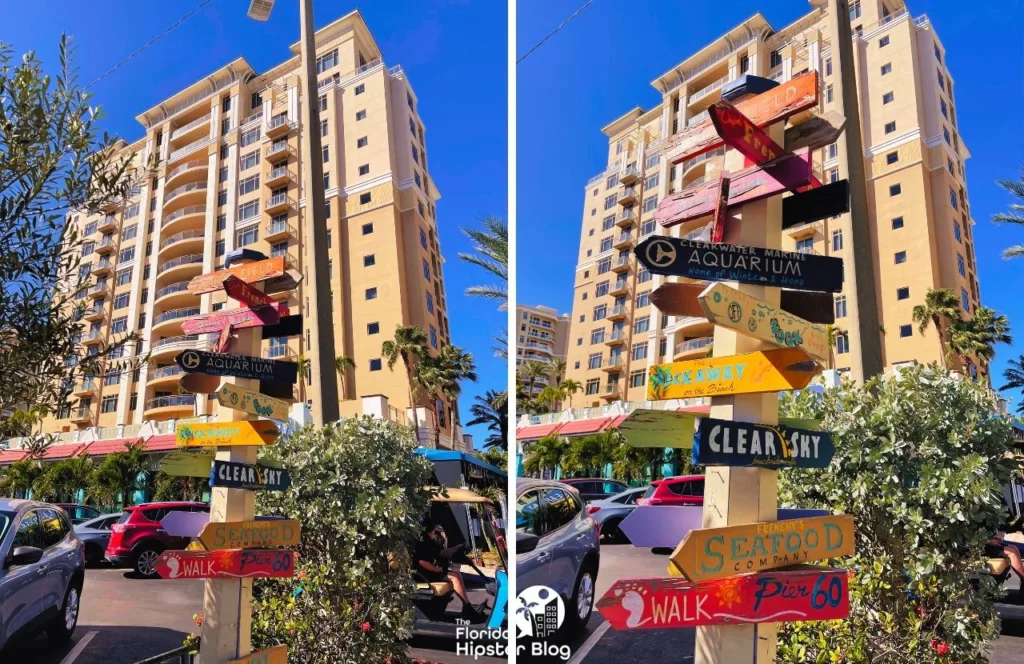 Pier 60 Sugar Sand Festival, jazz, blues, and reggae festivals, and even nightly celebrations with Sunsets at Pier 60.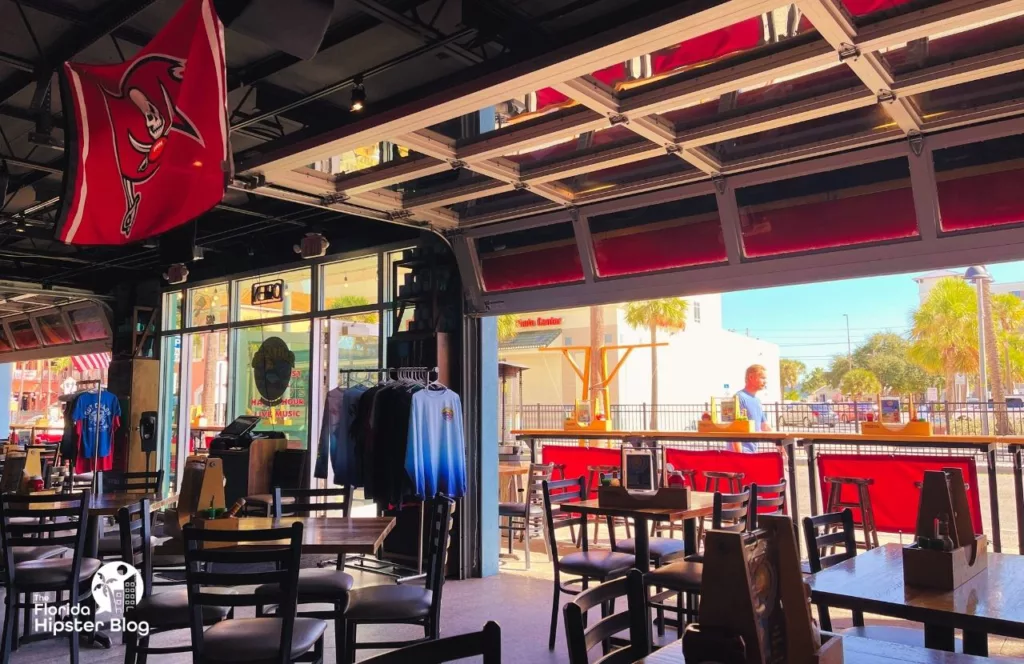 It's not just the clear blue waters that have people flocking to one of the best beaches in Florida.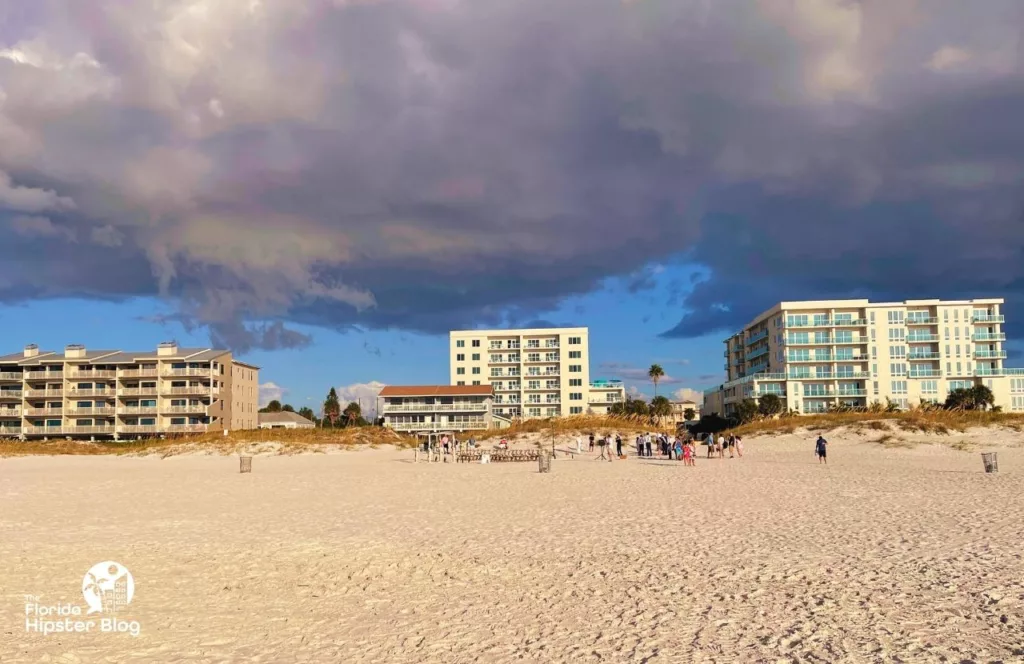 Parking isn't always the easiest so try not to get there too late whether it be for a day at the beach or one of their events.
Get up to 87% off of the Clearwater Beach tours and attractions with Groupon TODAY!
2. Caladesi Island
The undeveloped beach vibes of Caladesi Island have helped make it into Dr. Beach's list of top 10 beaches for several years running.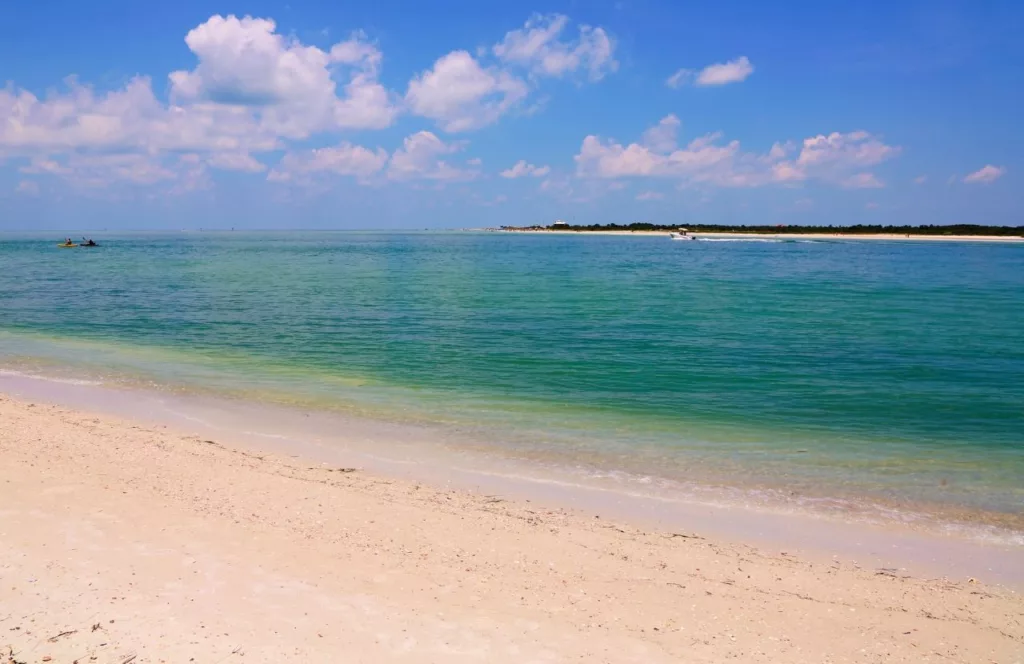 Why Caladesi Island is One of the Best West Central Florida Beaches
A getaway to Caladesi Island feels a bit like a deserted island and a hidden gem of a paradise.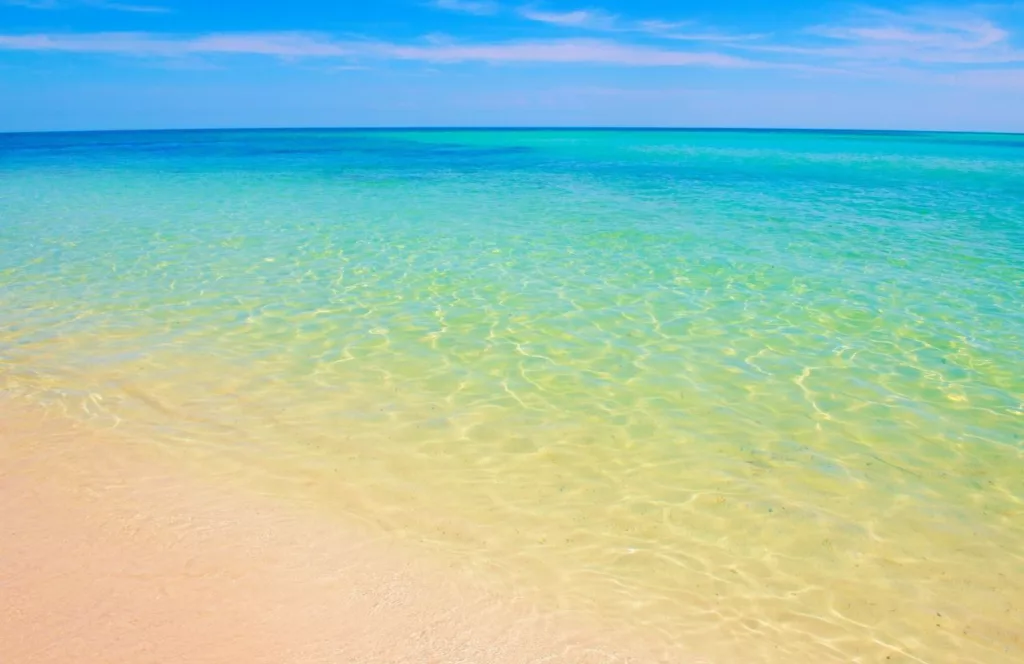 The unspoiled nature and remote vibes have you far removed from the hustle and bustle of life.
What to Know Before You Go
There is a 20-minute ferry ride to reach Caladesi Island which you can catch in Honeymoon Island State Park at the dock.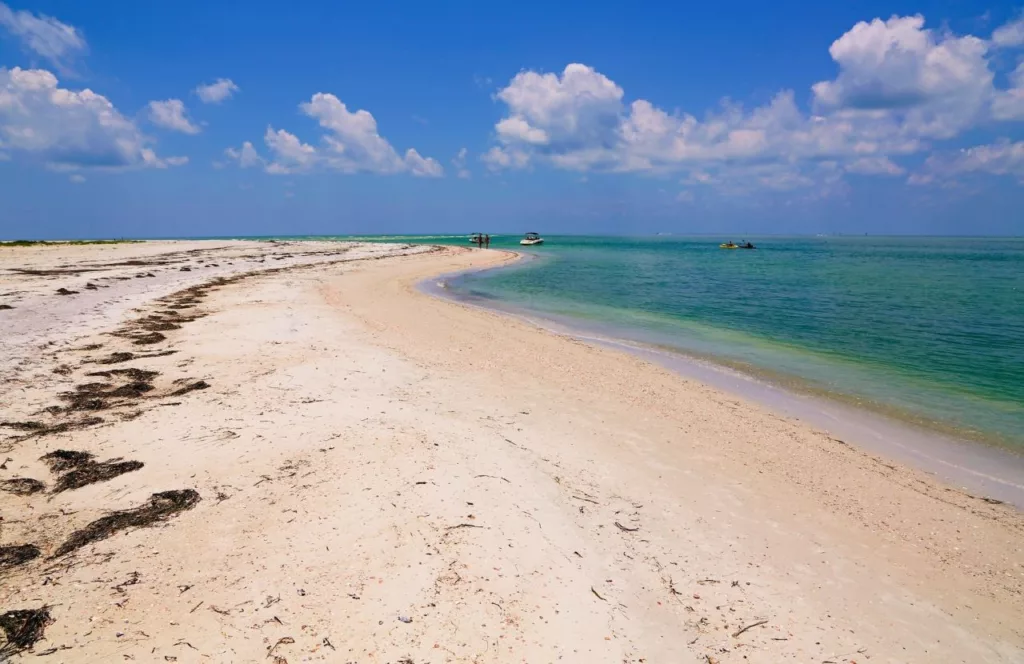 Just know that they only allow you to stay for 4 hours.
Pack a picnic and retreat onto the remote beaches but if you forget the cooler there is Café Caladesi so don't worry.
One of the highlights of the island is exploring the natural beauty that remains. So, try and set aside time to paddle through the mangrove forests on one of their kayak rentals.
3. Treasure Island
Although only 3 miles long, Treasure Island is one of my favorite Florida beaches because it is so wide that everyone can find their perfect spot.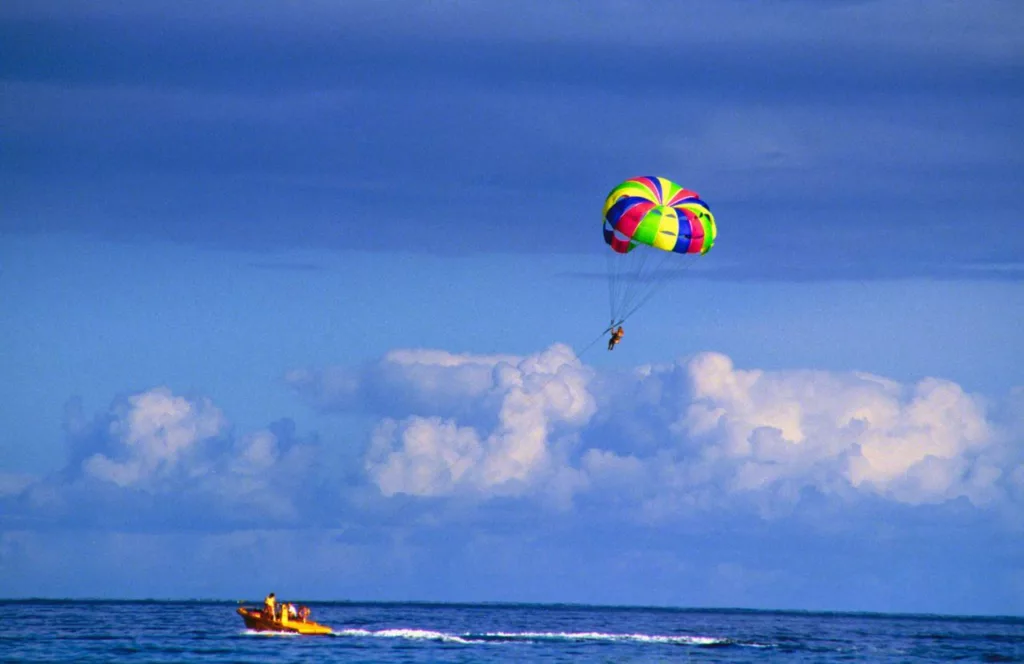 Why Treasure Island is One of the Best West Central Florida Beaches
Don't let the name Treasure Island fool you! It's not all about pirates and tourist attractions.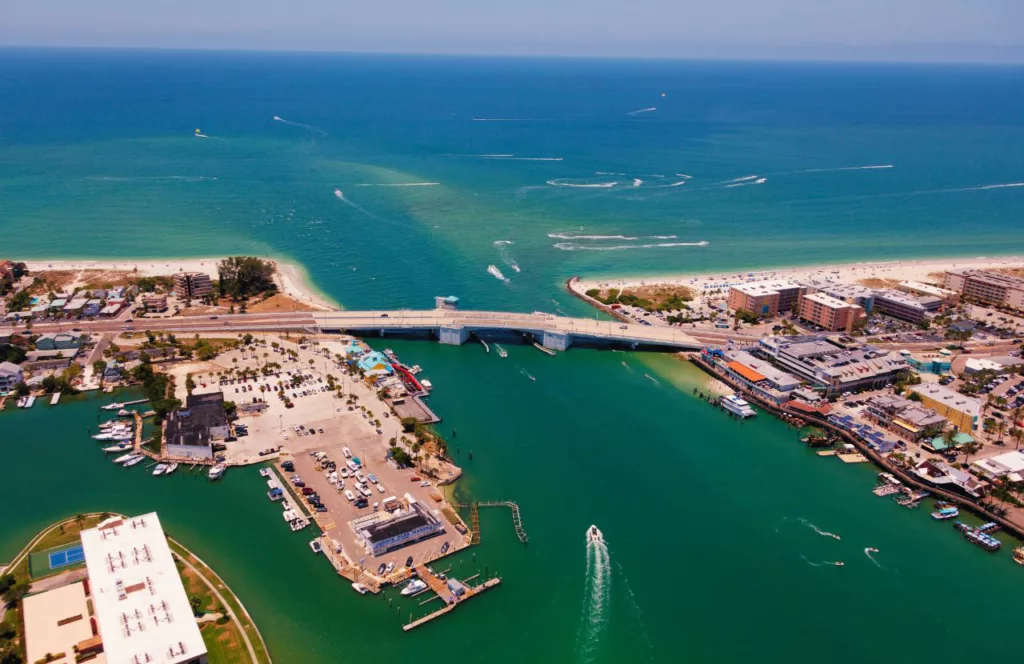 Sundays bring the Treasure Island Drum Circle and everyone out having a good time feeling like kids again. Dance, join in or just sit back and enjoy.
November is an amazing time to visit when Sanding Ovation comes to town for its world-class sand sculpting.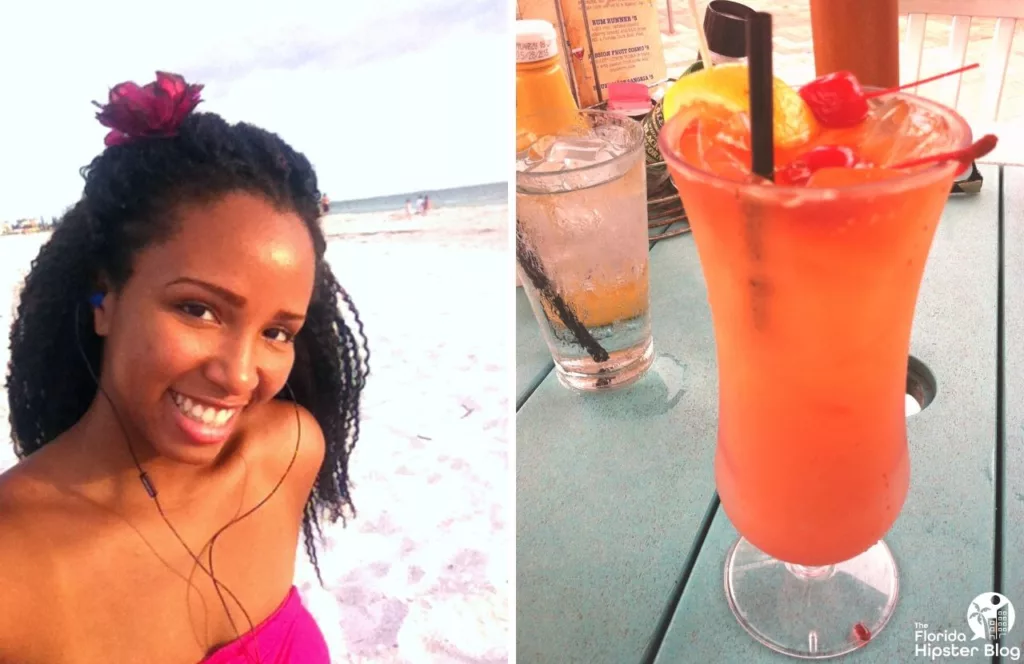 The weekend also brings an arts & crafts market, beer gardens, and food trucks.
What to Know Before You Go
Made up of 3 different beaches and areas, everyone is sure to find their perfect day out.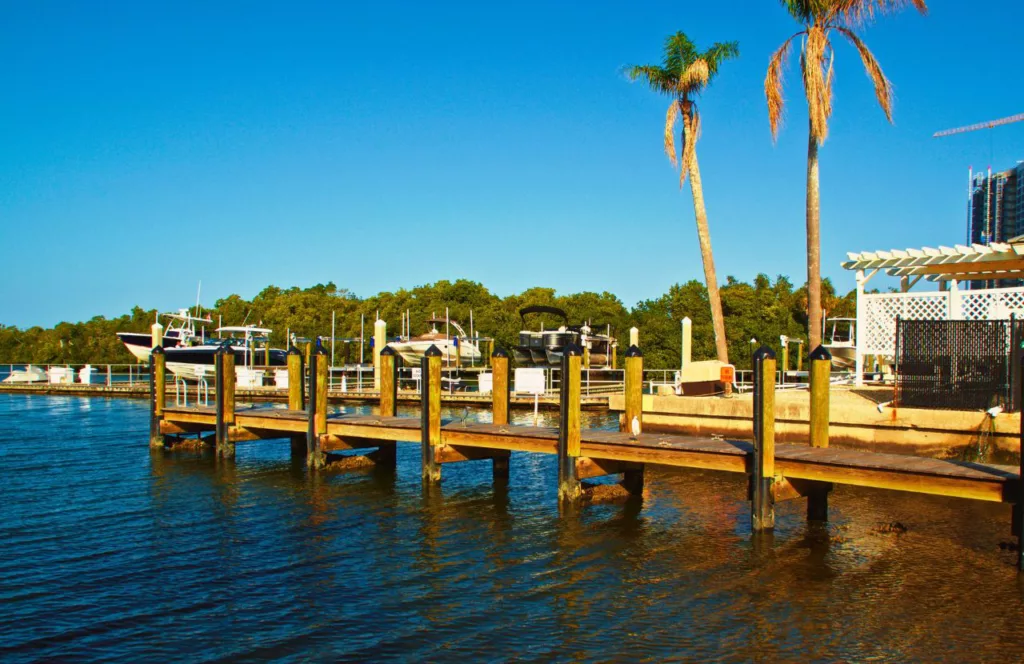 Central Beach Area is in the heart of Treasure Island and the widest part of the beach. You can find shops to browse, hotels and even a children's playground.
Stop in at the Florida Shell Shop and fall back into Old Florida.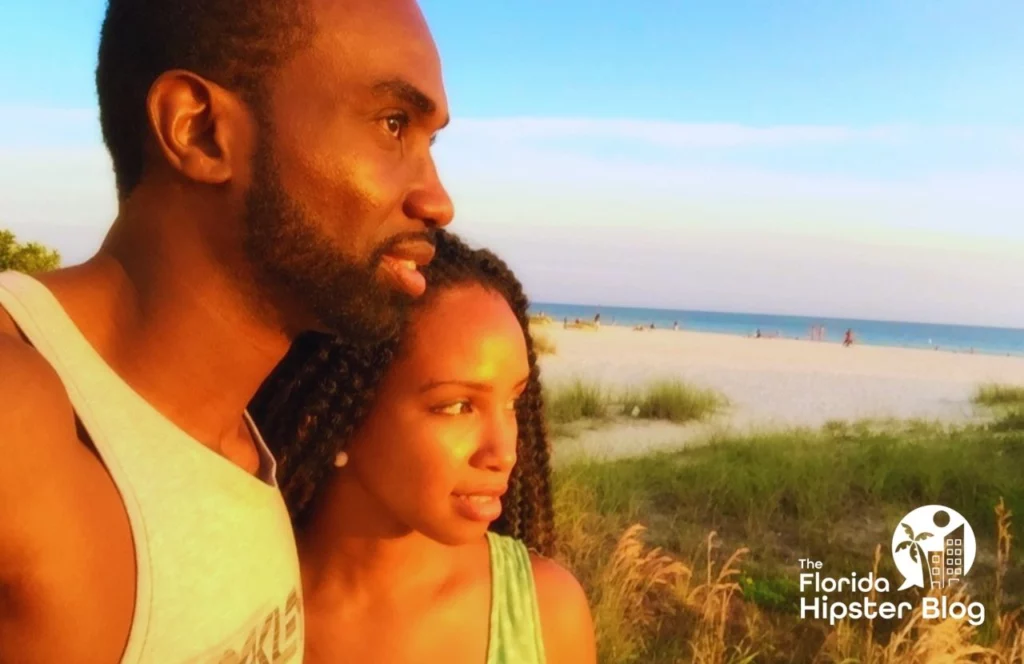 I love finding a new treasure every time to remind me of my days at one of the best beaches in West Central Florida.
To either side are Sunshine Beach and Sunset beach.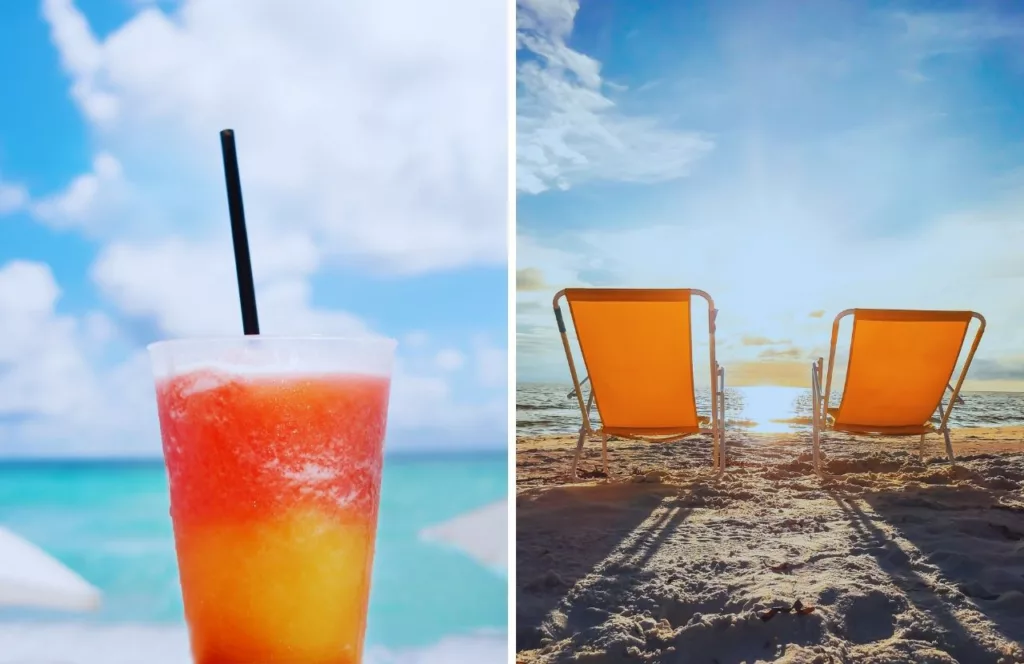 This is where you can find your private space of peace at the shore. When I visit, I always like to set my beach chairs up here and escape into a good book read.
4. Crystal River (Fort Island Gulf Beach)
Citrus County isn't just home to all the citrus trees throughout the county, there's a little hidden gem tucked away in Crystal River.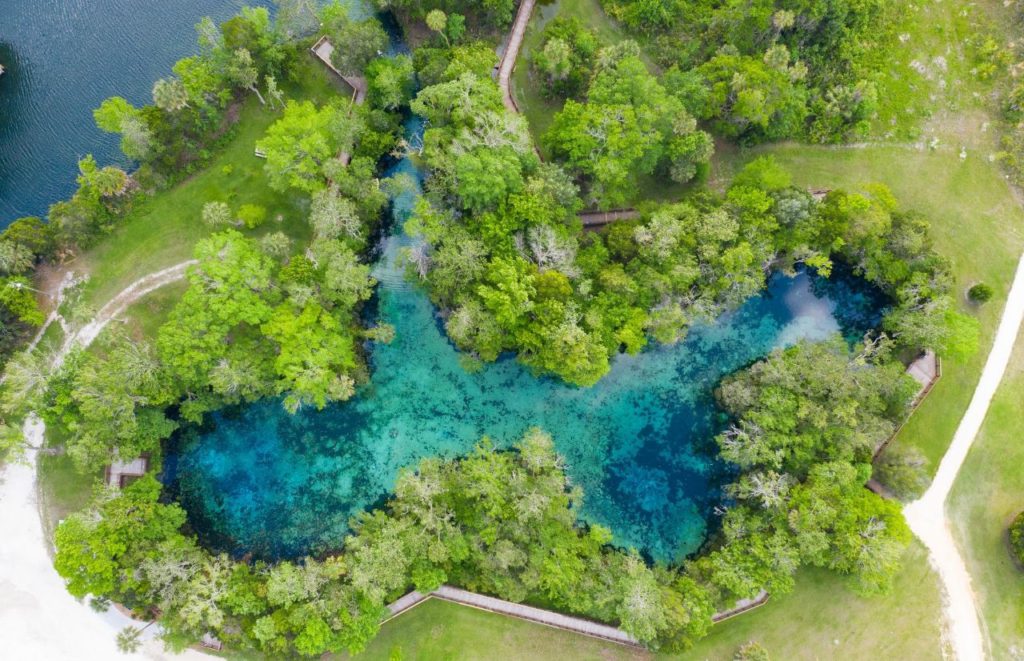 Fort Island Gulf Beach is a beautiful spot to spend the day.
Why Crystal River is One of the Best West Central Florida Beaches
After a day of adventuring in the spring or kayaking with the manatees, try dolphin spotting out at Fort Island Gulf Beach.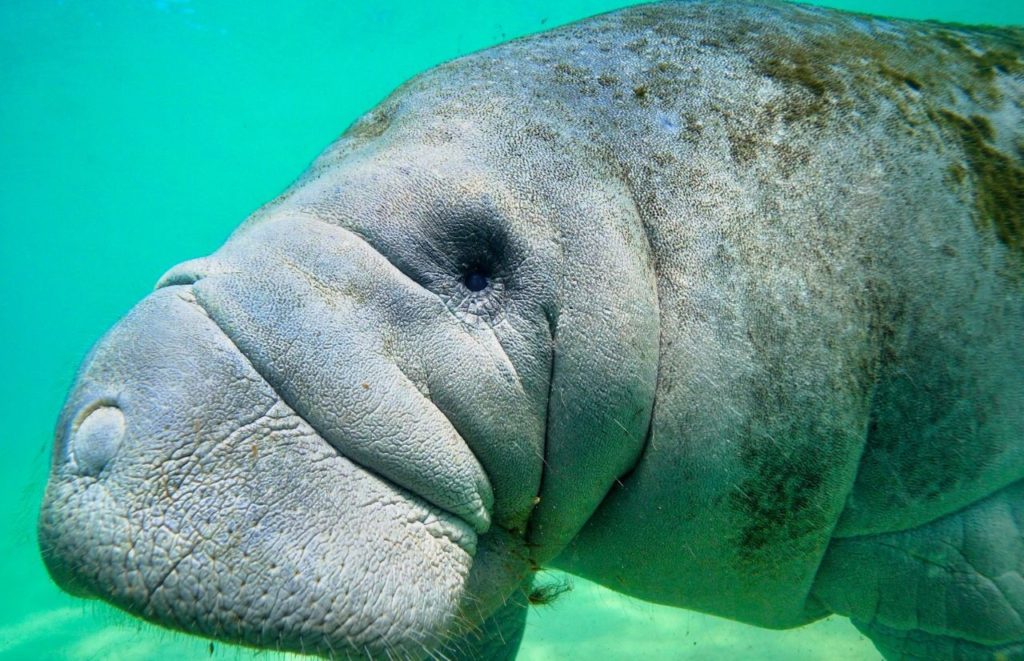 Sometimes you can see them out in the Gulf waters swimming.
Plus, it's the beach that my dad used to take me to a lot when I was a child. There's also so much of our family history in this Florida beach town.
What to Know Before You Go
Fort Island Gulf Beach is a small cove beach with shallow waves from the Gulf so it's an awesome place to stop and hang out at the water.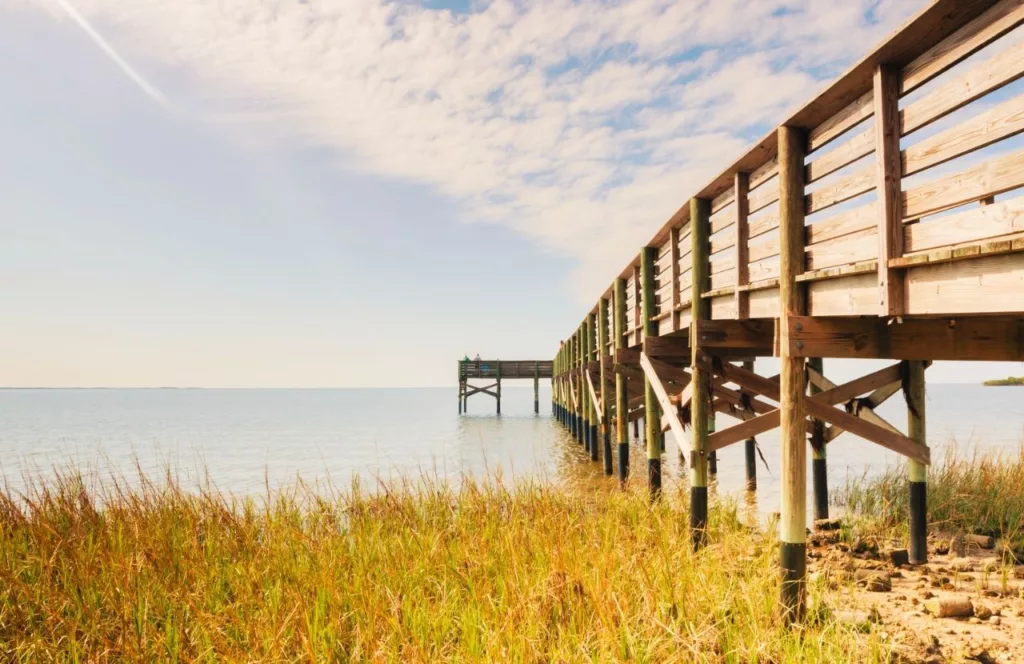 I love to bring some beach chairs and feel the breeze of the Gulf of Mexico.
Families are always out for the day with picnics or out fishing on the pier.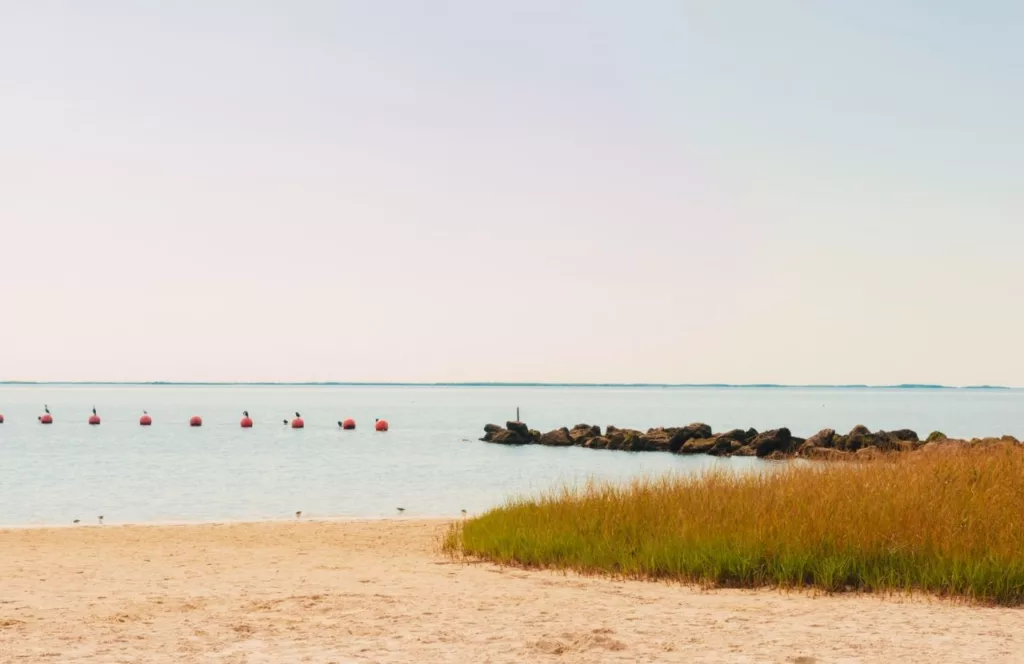 It's great because there are buoys out in the water, picnic pavilions, restrooms, and showers to clean off before you head back home.
5. St. Pete Beach
St. Pete Beach is a true postcard come to life with its amazing waters of light blue greens and powdered sugar-like sands.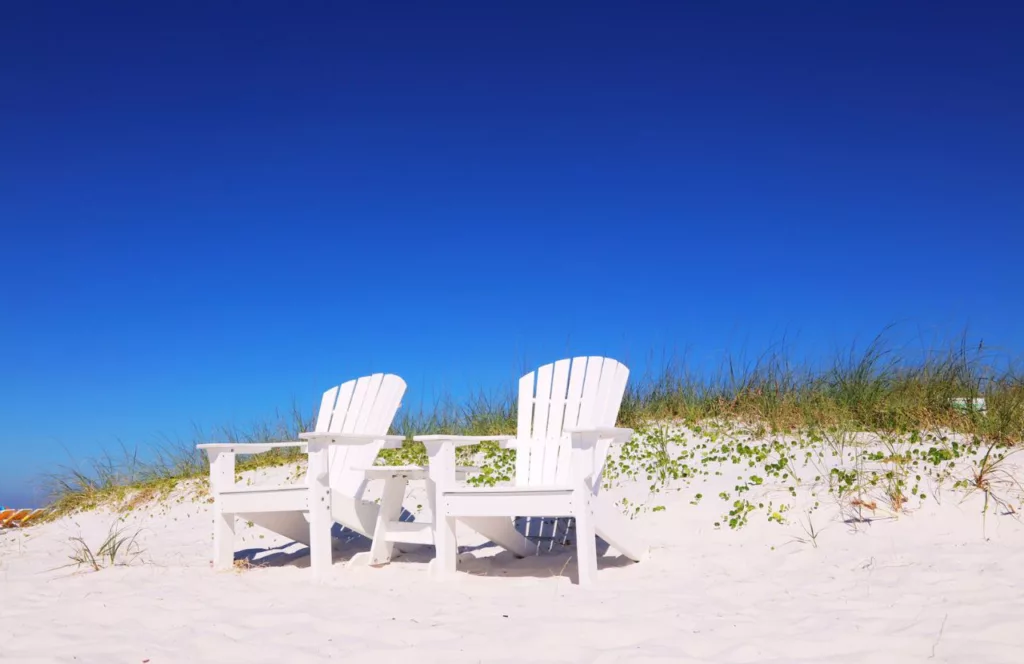 Why St. Pete Beach is One of the Best West Central Florida Beaches
If beach bummin' all day long is your thing then the laid-back vibes of Passe-de-Grille is calling your name.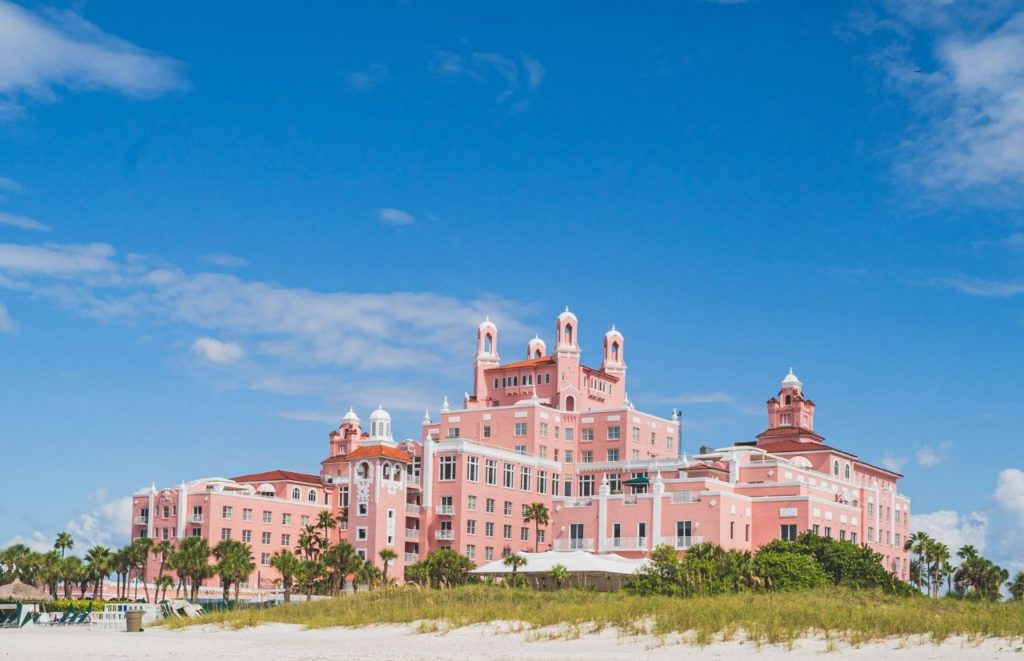 And for those that can't just lay out all day then St. Pete Beach has paddle boarding, water trikes, and kayak rentals waiting for you.
Day or night, St. Pete's Beach keeps you busy with tropical party cruises or out in search of dolphins.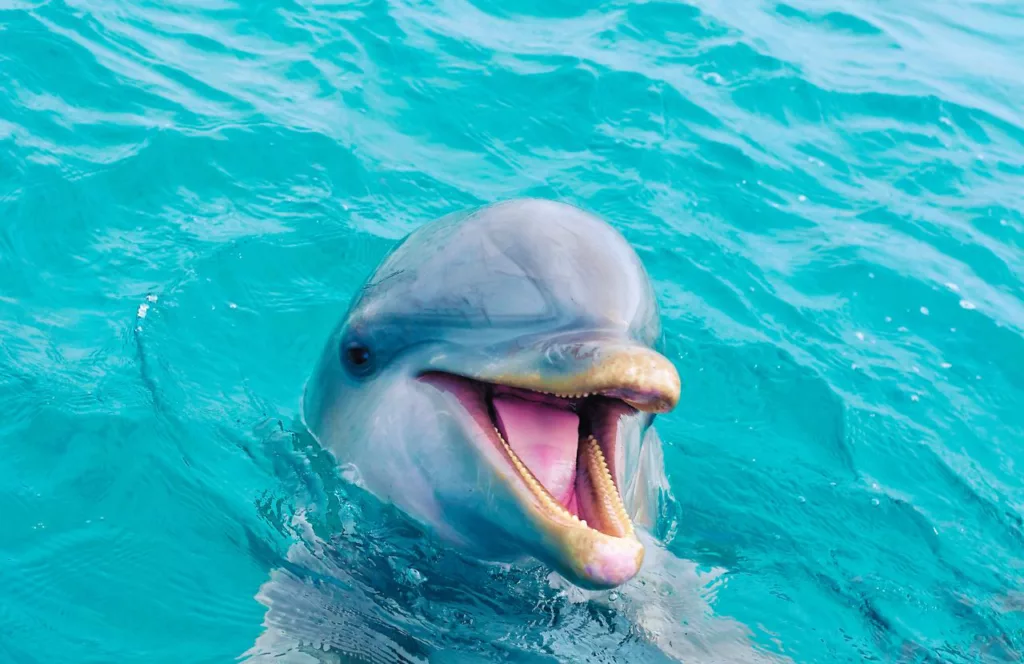 One of my favorites is glass-bottom kayaking during the day.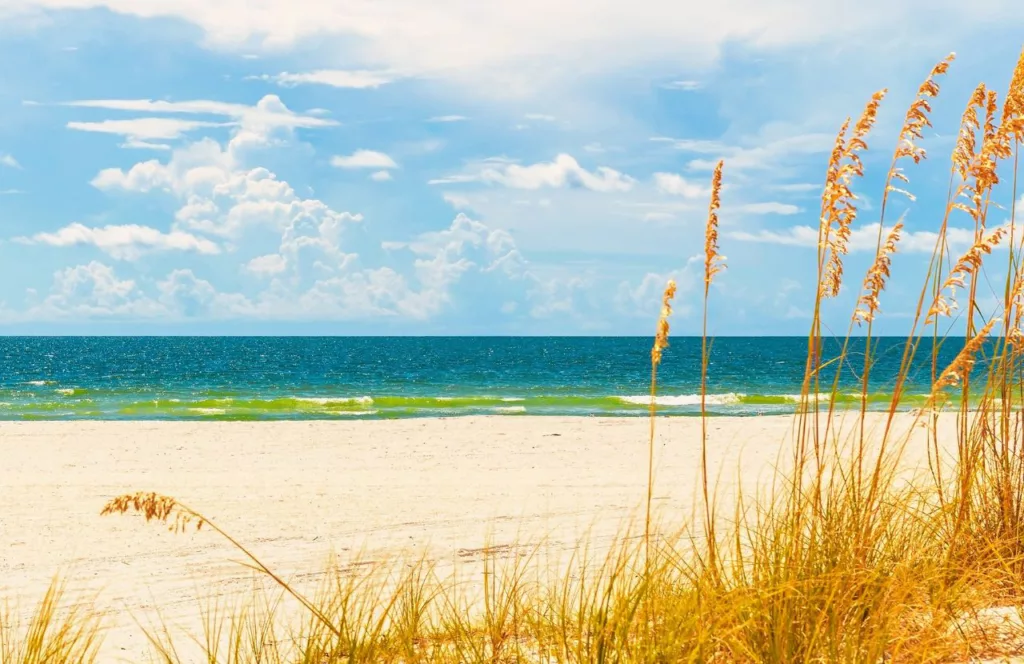 But if you don't mind staying late, wait until the sun goes down and try out an LED-illuminated night tour in a glass-bottom kayak.
What to Know Before You Go
Take advantage of the outdoor showers, rinse off, and hit up Corey Ave for some shopping.
6. North Redington Beach
If you are looking for a beach that is still a bit under the radar then North Redington Beach may be where you want to sink your toes in the sand.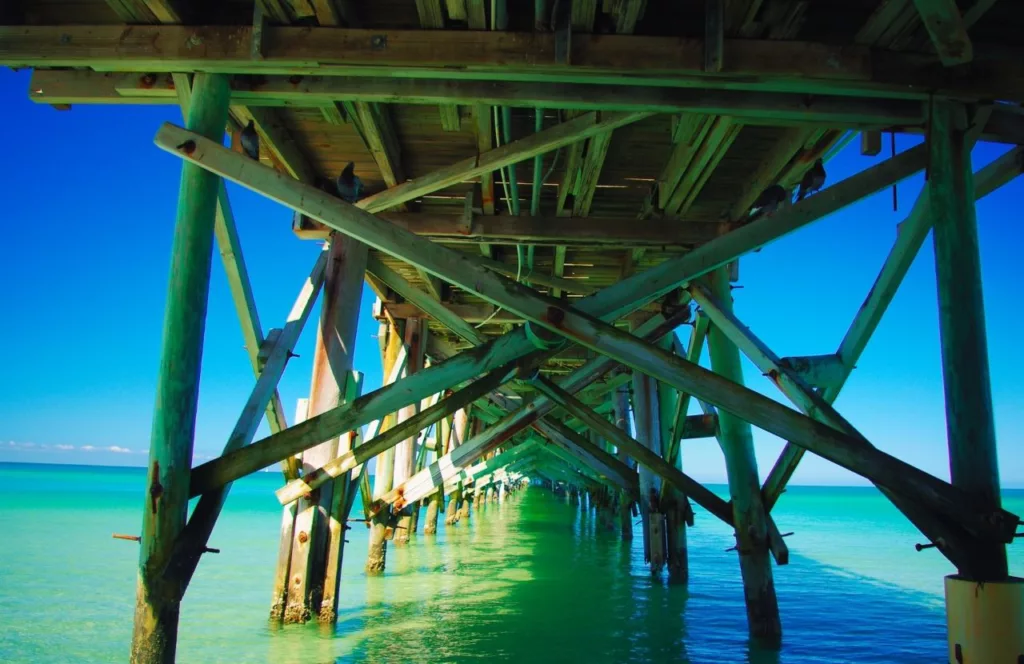 Why North Redington Beach is One of the Best West Central Florida Beaches
North Redington Beach is just right for those that aren't looking for the party scene.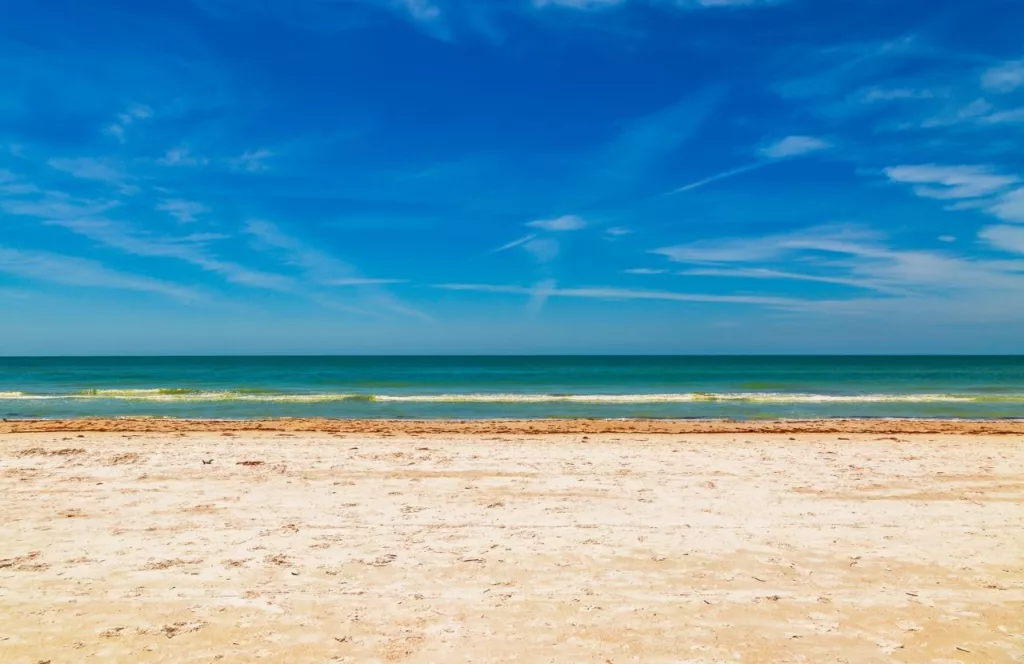 It gives you that bit of a secluded feeling for that much-needed breath of fresh air we all need sometimes.
What to Know Before You Go
There is lots of parking here, with restrooms and showers and plenty of space. The shoreline is made for long walks, spotting dolphins, and seabird watching.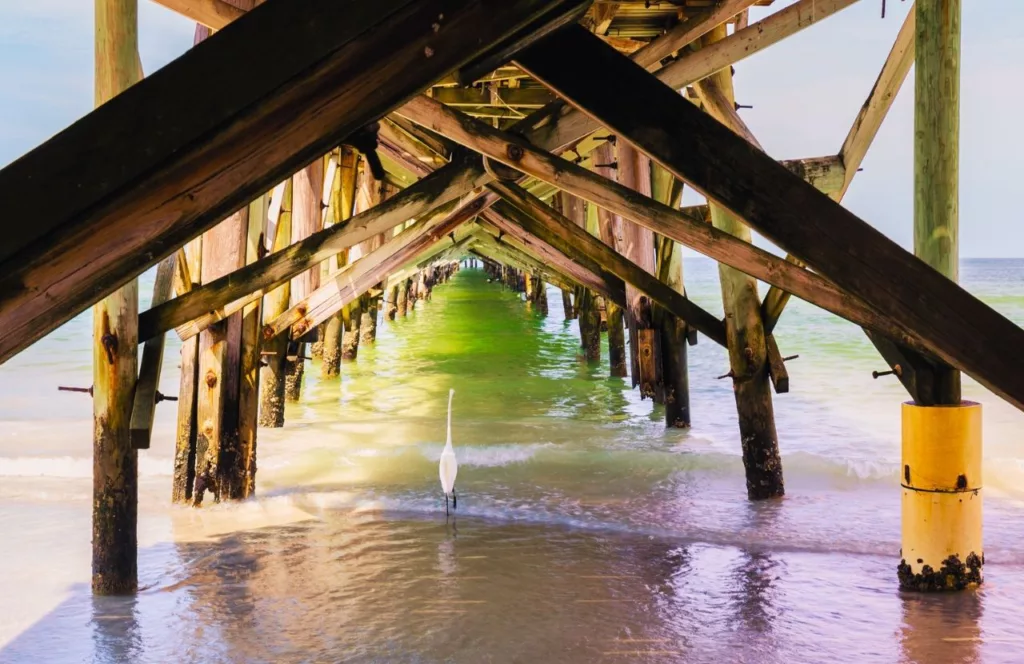 Sweet Sage Café & Boutique is an absolute must stop, just look for the colorful and fun looking building on Gulf Boulevard.
The boutique and gift shop are full of cool gifts and unique décor.
However, the café is what makes it truly special.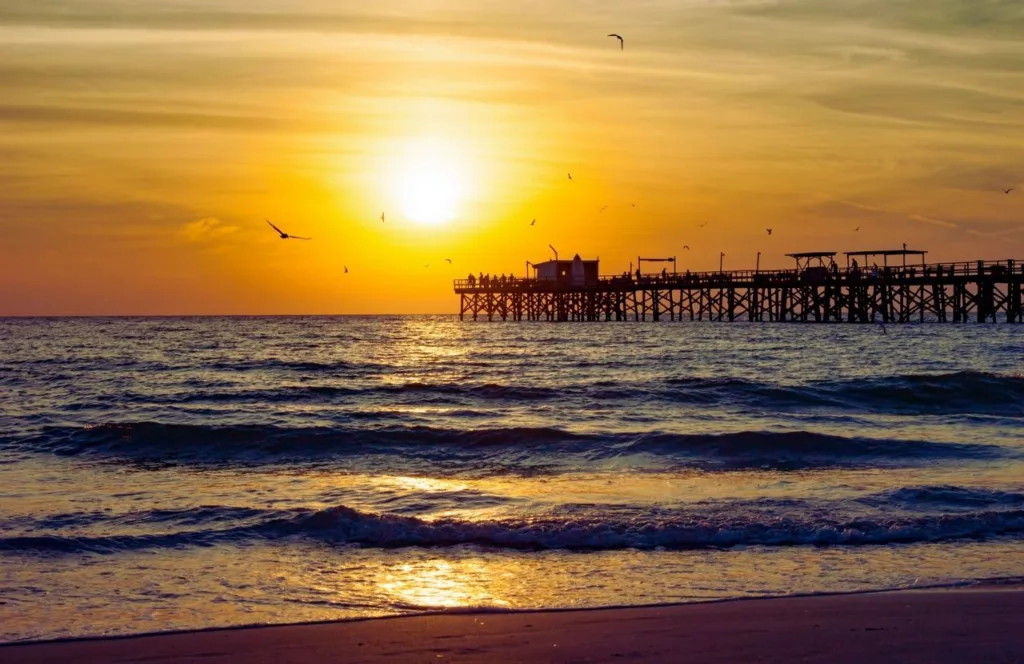 The menu is awesome with so many tasty treats and the Doggie Dishes on their Canine Menu makes your furry babies in canine heaven where they can dine in the Garden of Eatin'.
Get up to 82% off of the Tampa Bay attractions with Groupon TODAY!
7. Honeymoon Island State Park
Make your way to the end of the Dunedin Causeway and you will find an island getaway and oasis right here in West Central Florida.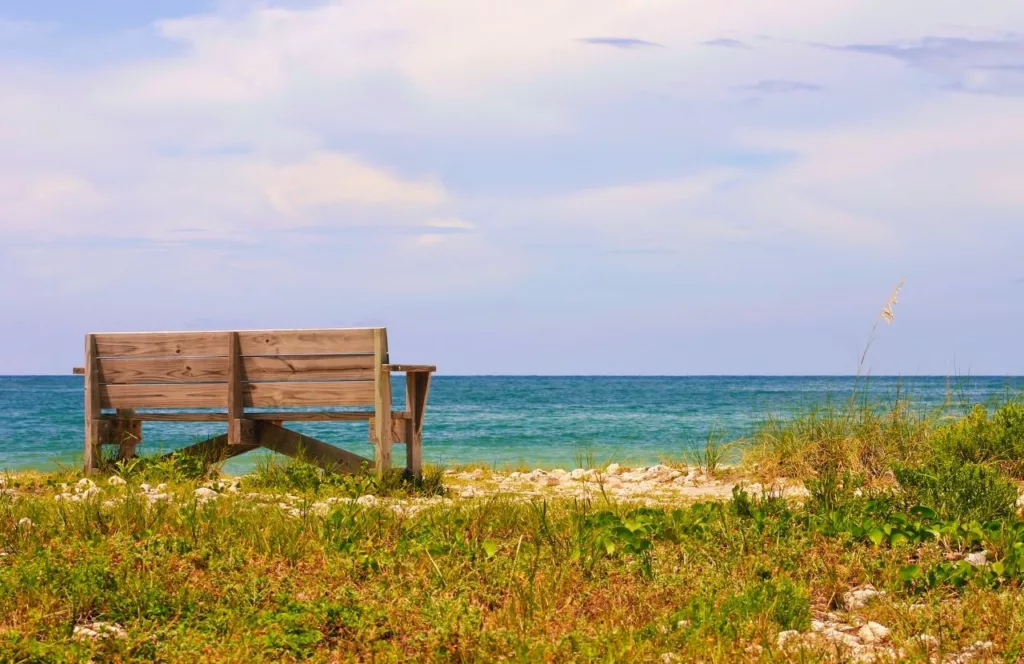 Why Honeymoon Island State Park is One of the Best West Central Florida Beaches
I fell in love with Honeymoon Island State Park from the moment I pulled up to its sparkling white shores.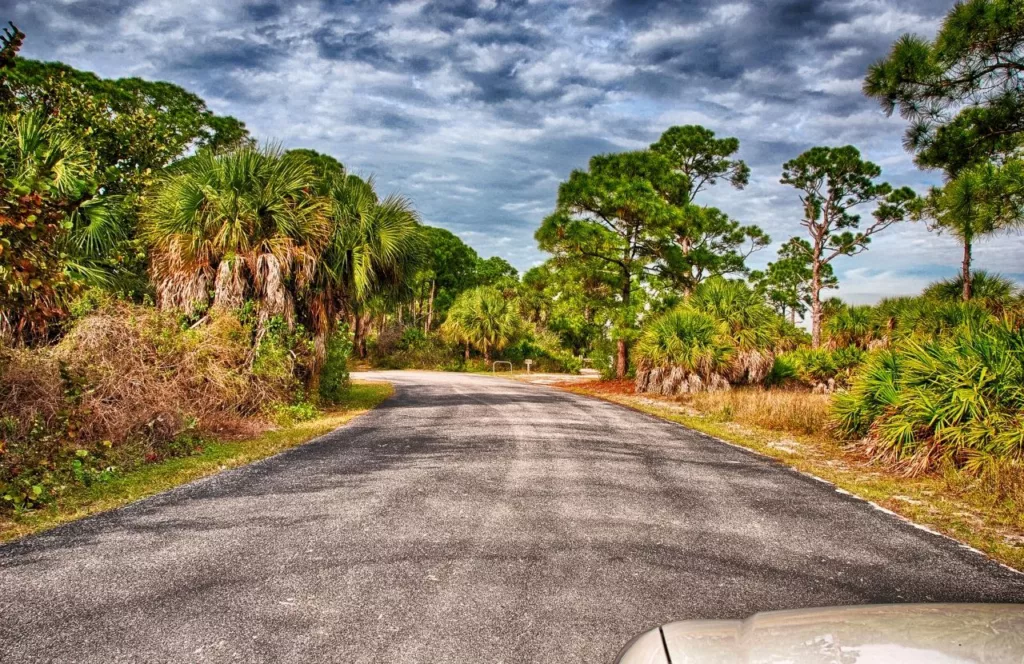 The shore is a paradise to stroll along and search for shells.
With kayaks to rent you can explore and discover Pelican Cove or paddle out in search of dolphins and manatees.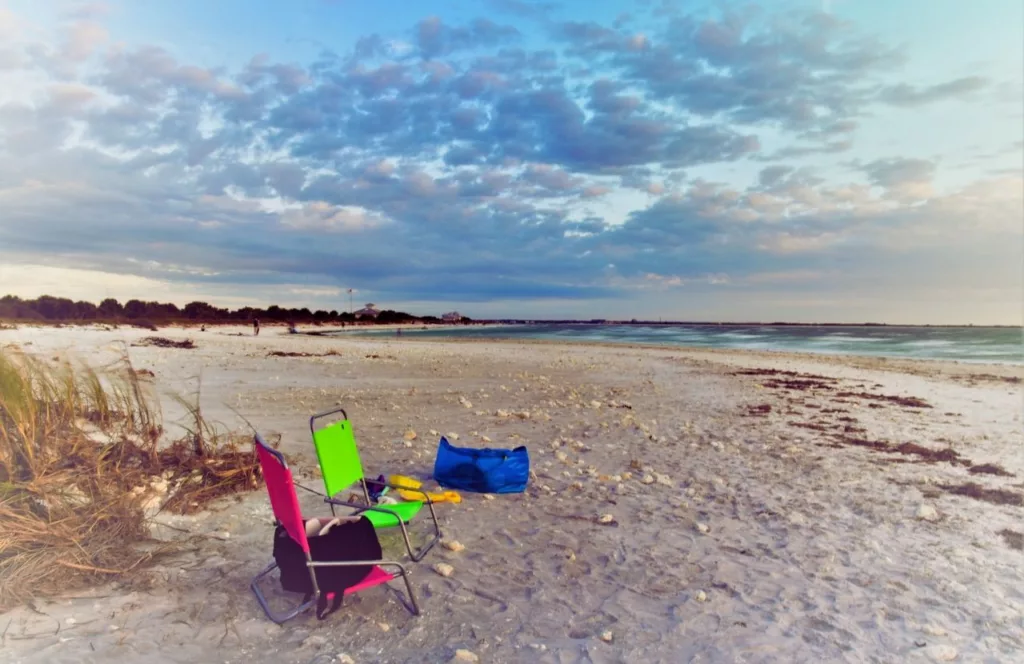 And Wheel Fun Rentals lets you adventure around the island on their cruiser bikes.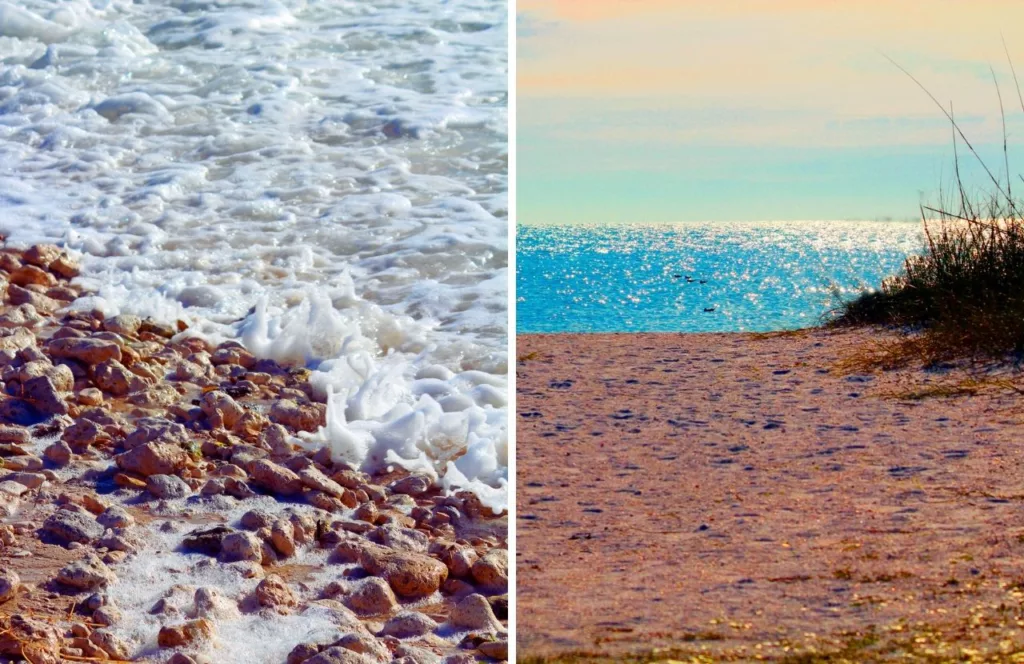 They even have kid bikes, tandems and other speciality cycles, so take your pick!
What to Know Before You Go
If you only want to visit to catch one of the stunning sunsets it's only $4 just get there one hour before the park closes. Or spend the day and it's only $8!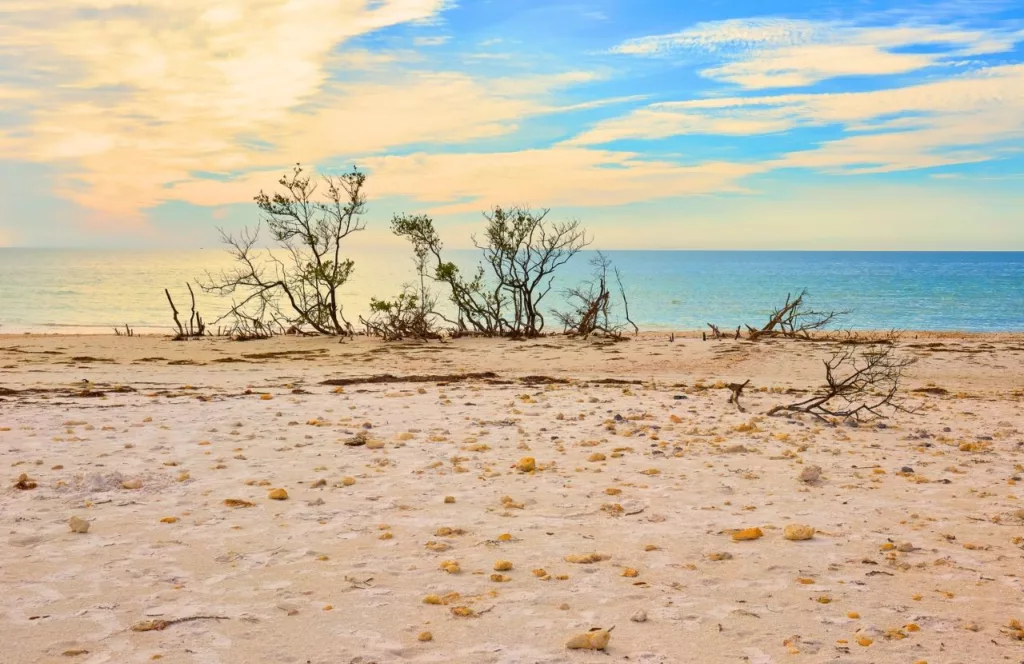 You don't need to wait until you have a partner to enjoy a day out at one of the best beaches in West Central Florida.
It's pet friendly so bring your furry loved one. 
My Final Thoughts on the Best West Florida Beaches
For families, foodies, partygoers, and kids from all over the country, these beaches won't disappoint on your next trip to West Florida.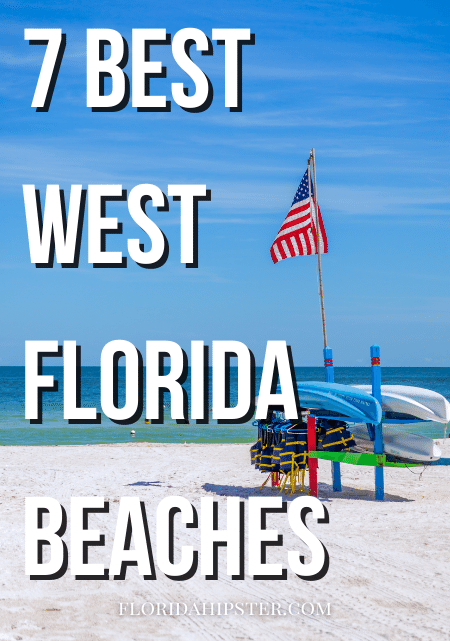 I can't recommend enough to you the Florida coastline for all of your summer, sun, and beach needs this year.
Until next time, Happy Florida Travels!