Are you looking for one of the best carry-on quart size bags for your vacation this year?
As the world reopens, we are all itching to get on a plane and explore the globe. It's time to stop baking banana bread and quit playing Wordle because travel is back on the table!
Whether you're heading for a one night city break with limited luggage or jetting off on an exotic vacation, it is likely you will be taking liquids of some form in your carry-on.
Airports worldwide are a bit of jungle right now and anything you can do to make the travel experience more seamless is a bonus. Something as simple as using a quart size bag for your liquids is extremely beneficial when traveling.
If you are yet to invest in a quart size bag for your liquids or you're due an upgrade, I've found the five best carry-on quart size bags that are perfect for travel.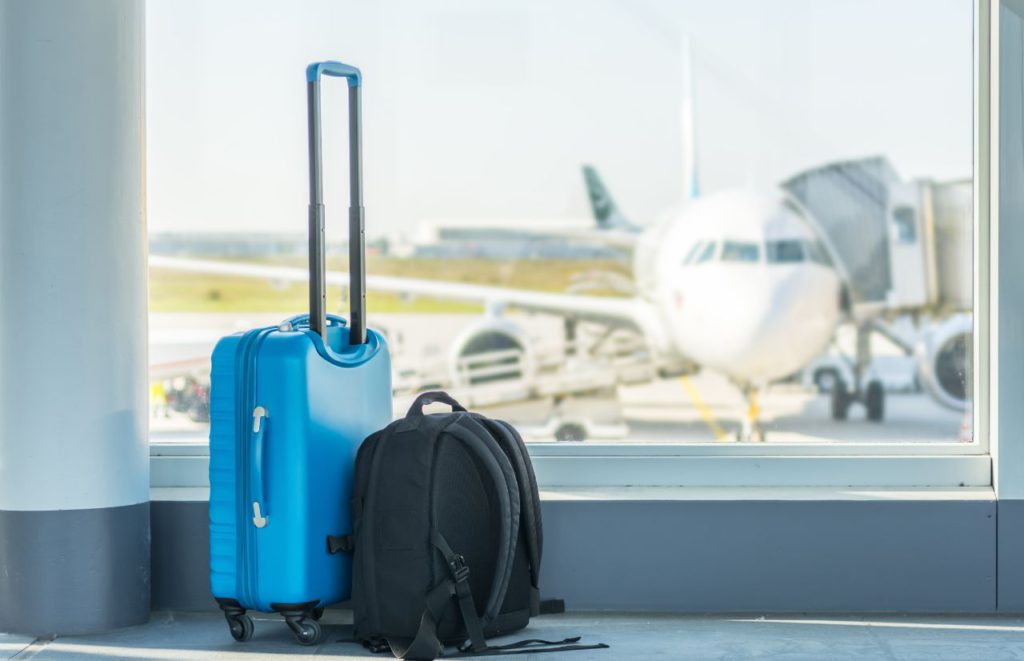 THIS POST MAY CONTAIN AFFILIATE LINKS. PLEASE READ MY DISCLOSURE FOR MORE INFO.  Which means if you click on certain links, I may receive a small commission at no additional charge to you.
Why should I have a quart size bag in my carry-on?
TSA and other travel security authorities worldwide require that all carry-on liquids be placed in a clear plastic bag for the security process.
The use of transparent bags to contain liquids is designed to speed up the screening process at security.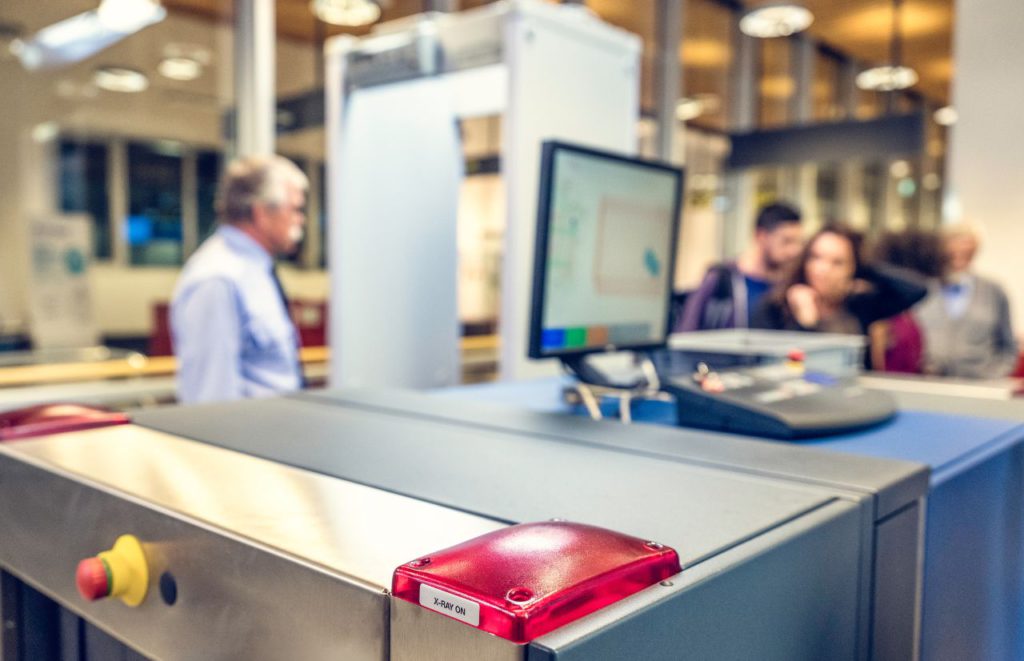 Any liquids to be taken onboard an aircraft as carry-on luggage must be screened separately and kept together in a clear bag so they are readily visible to screeners if required.
Also, any liquids can therefore be easily checked and identified by TSA agents if necessary.
So, why should you invest in a carry-on quart size bag?
Well, it is a legal requirement to place all carry-on liquids in a clear bag so you will be using a clear bag of some sort anyway. Whilst many people use Ziploc or resealable bags, a quart size bag is a better alternative.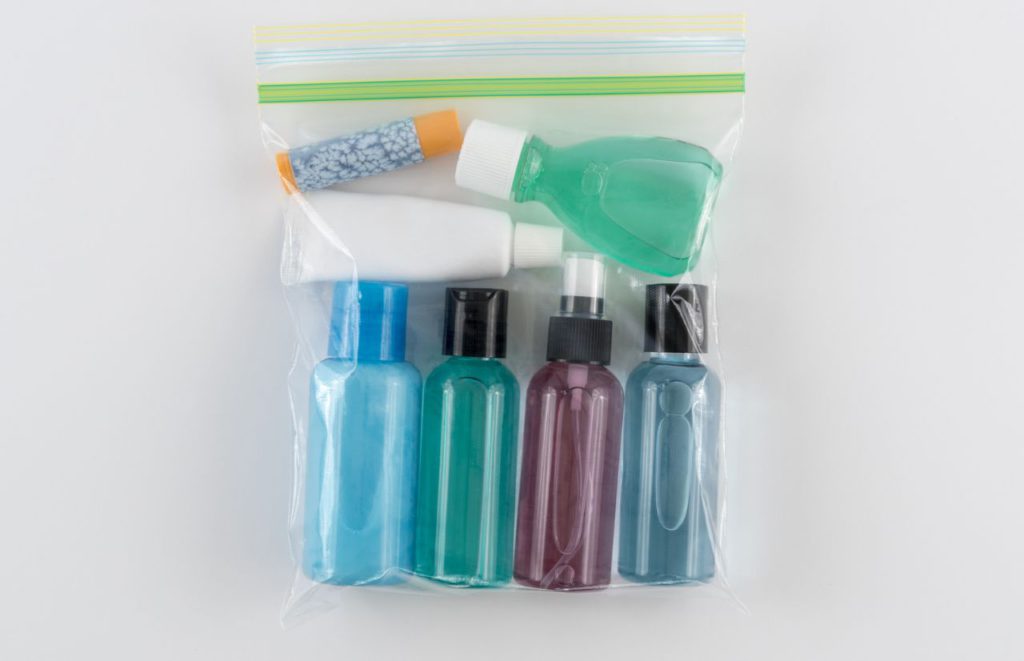 Quart Size Bags vs Ziploc Bags
The quart size bags are specifically designed for travel and help to maximize the space you have for liquid storage in your carry-on. They are also designed to fit neatly into your carry-on bag and are structured to easily display all items in the bag clearly.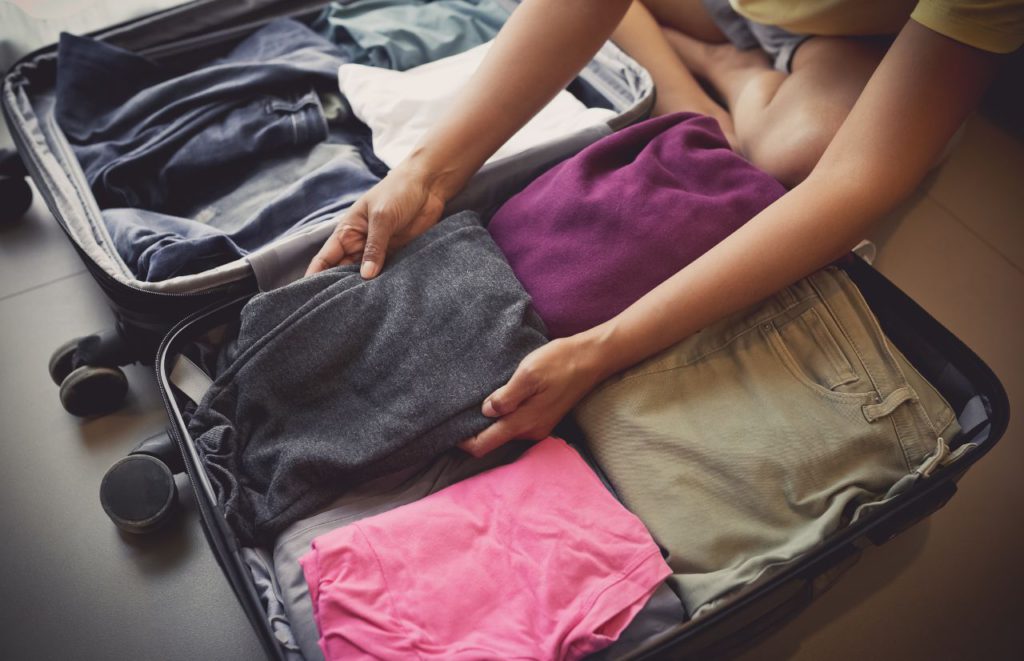 Quart size bags are more durable plastic as Ziploc and other resealable bags can easily rip or be damaged in transit.
Also, quart size bags are also more eco-friendly as they are reusable and will last for years and years compared to single and limited use plastics like resealable sandwich bags.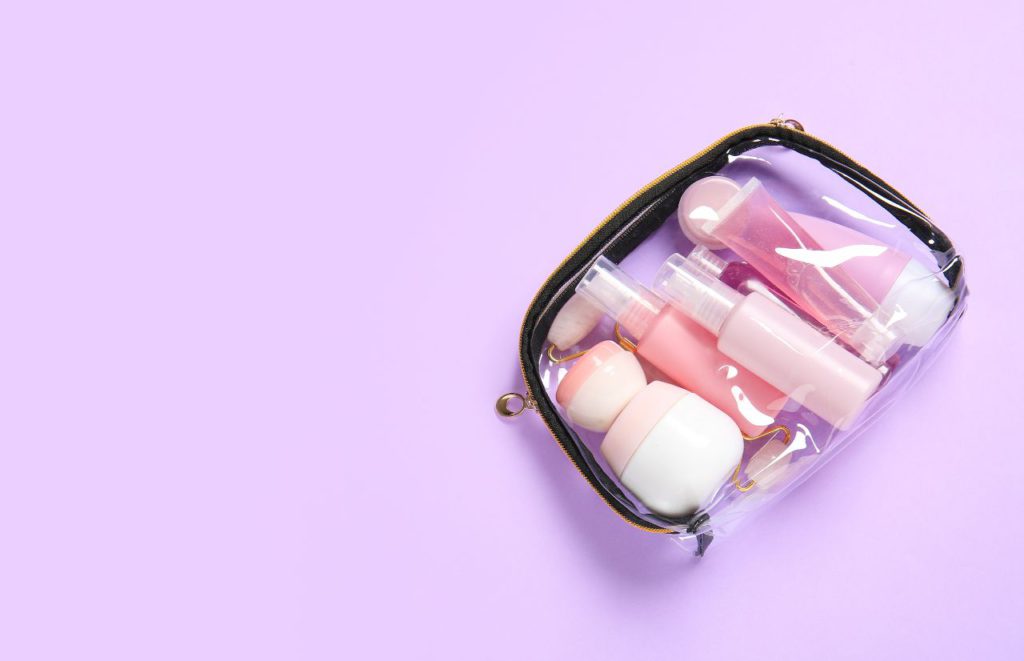 It is also extremely handy if you already have all of your liquids in a clear bag when you arrive at security instead of wasting time unloading your liquids into an airport provided bag.
To reduce the use of single-use plastics, many airports are now starting to charge for plastic bags if you forget to bring one for your liquids.
Compare and Book Cheap Flights on Over 600 Airlines with CheapOAir TODAY!
How big is a quart size bag for carry-on?
As the TSA now recommends the use of quart size bags for liquid screening, one of the most frequently asked questions is how big is a quart size bag for carry-on?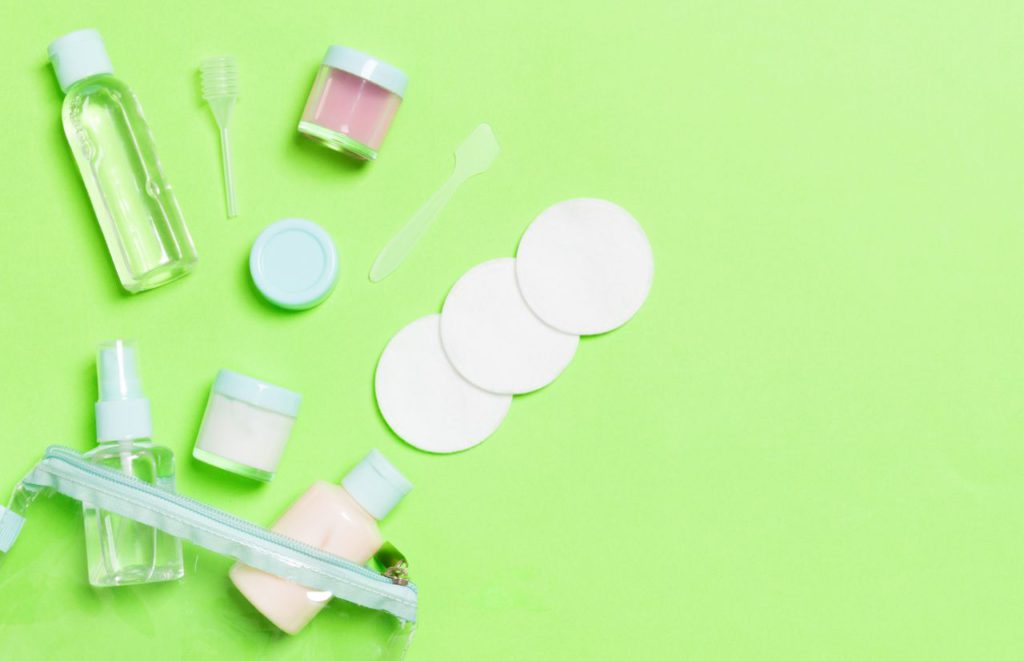 Quart size bags are the smaller aspect of your luggage and are typically either 6×9 or 7×8 inches. They have the capacity to hold approximately 1 liter or just under 34 ounces.
The average Ziploc or resealable sandwich bag is smaller than a quart size bag and travelers using a sandwich bag will have approximately 30% less space than a quart size bag.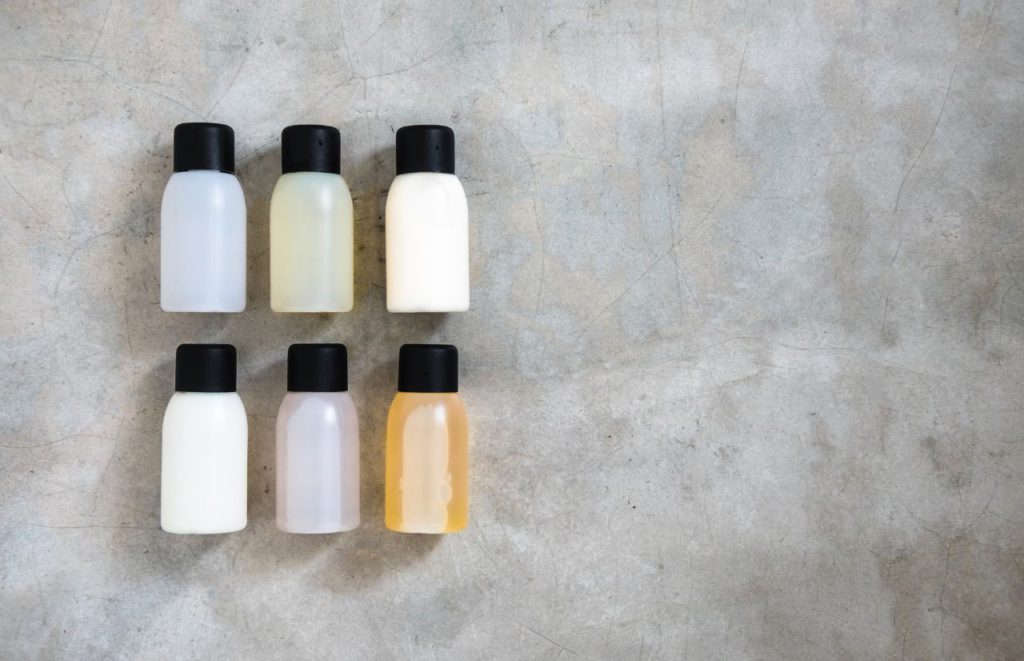 A carry-on quart size bag will help to maximize the liquids you can take on board the aircraft.
How strict is the TSA with quart size bags?
The TSA recommends the use of quart size bags for liquids over other clear plastic bags. TSA is not strict about the size of bag you use, just that it is transparent and resealable.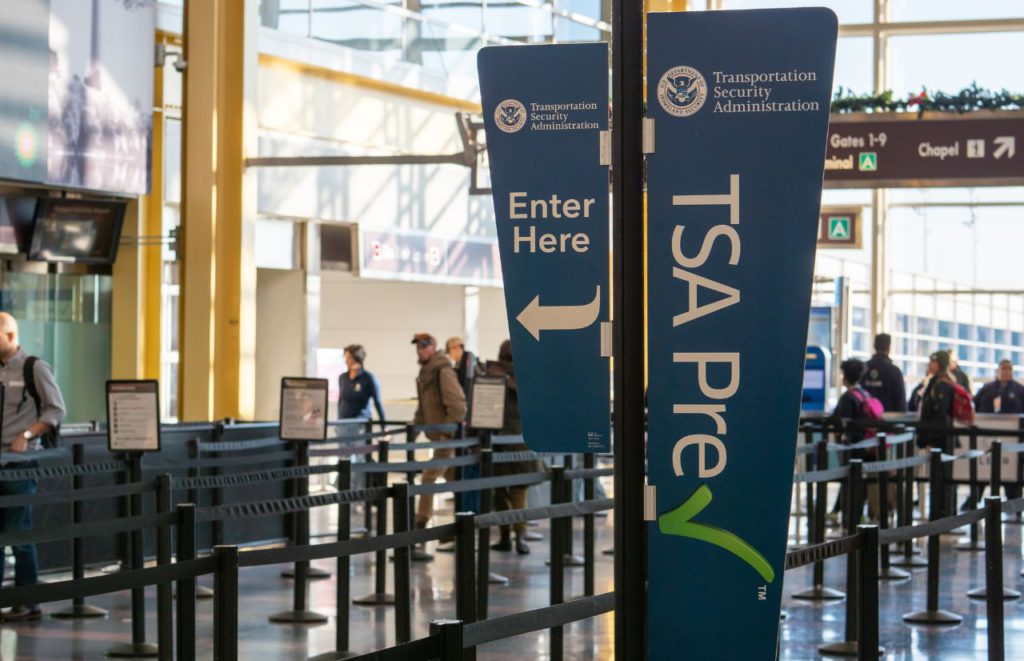 Most quart size bags are of a standard size. There are also no restrictions to how many different liquids items you carry on board as long as they fit in the quart size bag.
Can I bring two quart size bags on a plane?
The TSA does not allow two quart size bags to be taken on a plane. Each traveler is entitled to one quart size bag and any additional bags will be taken away during screening.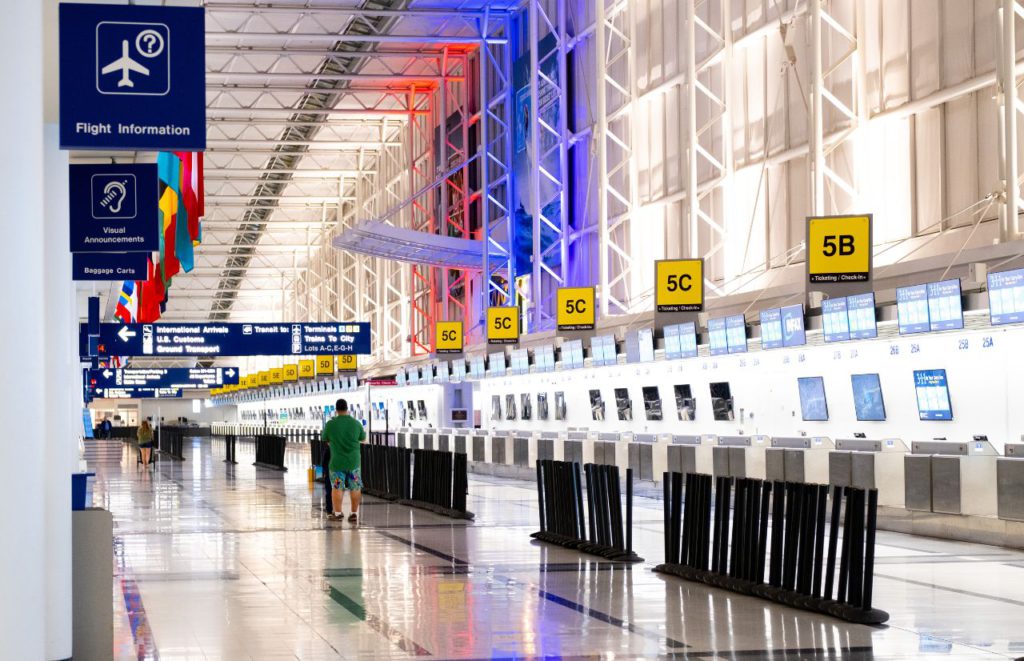 If you have any liquid items that don't fit in your quart size bag, they will need to be placed in checked luggage or disposed of.
Acceptable Carry-on liquids for Your Flight
The TSA deems any liquid, aerosol, gel, cream, paste or spreadable item to be a liquid and they must be included in your quart size bag for screening.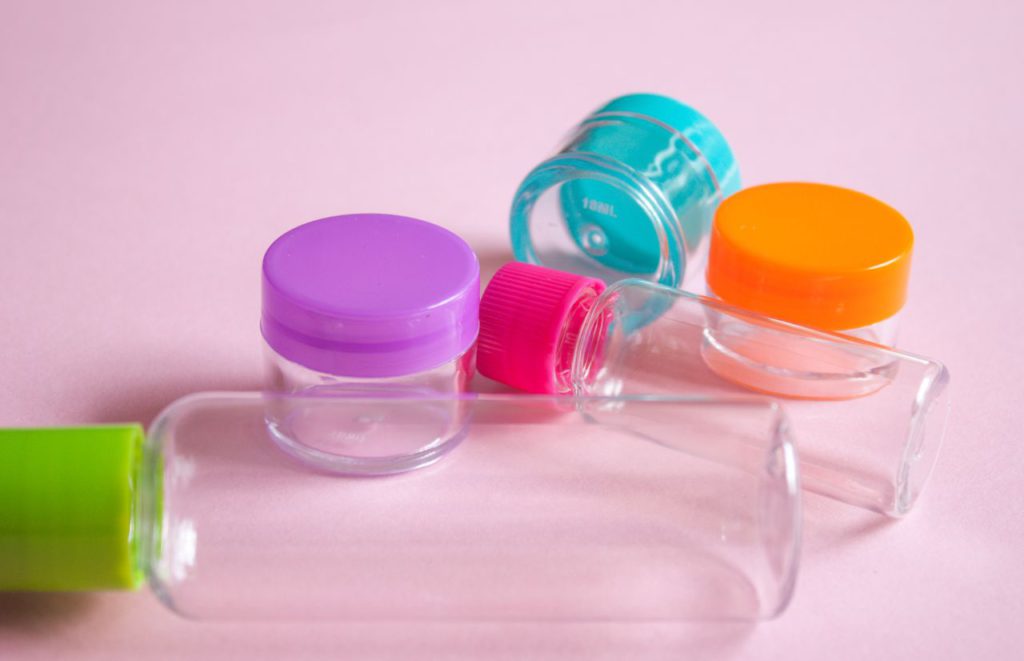 Whilst there are no restrictions on the number of different liquids items you can take on board a plane, there are restrictions to the size of each item. Each item is limited to travel-sized containers and must not exceed 100ml or 3.4 ounces.
This is based on the size of the container rather than the amount in the container so even if you have just 100ml in a 500ml bottle, this item will be deemed as too large. Any items larger than 100ml or 3.4 ounces must be stored in checked luggage or disposed of.
The only exceptions to this rule are prescribed medications and infant or toddler nourishment. Any items that fall under these categories are exempt from the 100ml rule.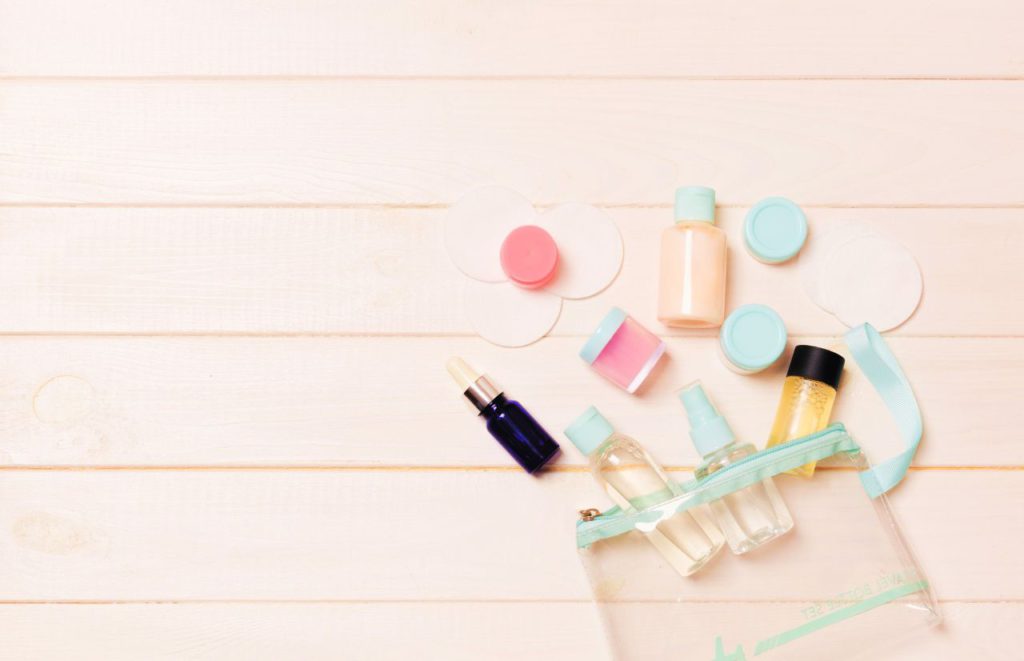 The items do not need to be placed in a clear plastic bag but all items must be declared at security. Also, they must be of a reasonable quantity for your trip and may require additional screening.
The following items are accepted as carry-on if over 100ml:
Prescribed liquids medications
Any prescribed creams or gels
Prescribed aerosols
Infant formula
Breast milk (you do not need to travel with a child to carry breast milk)
For a list of restricted liquid items, please refer to the TSA website.
Does deodorant go in a quart size bag?
Whether your deodorant needs to go in a quart size bag depends on the type of deodorant you use.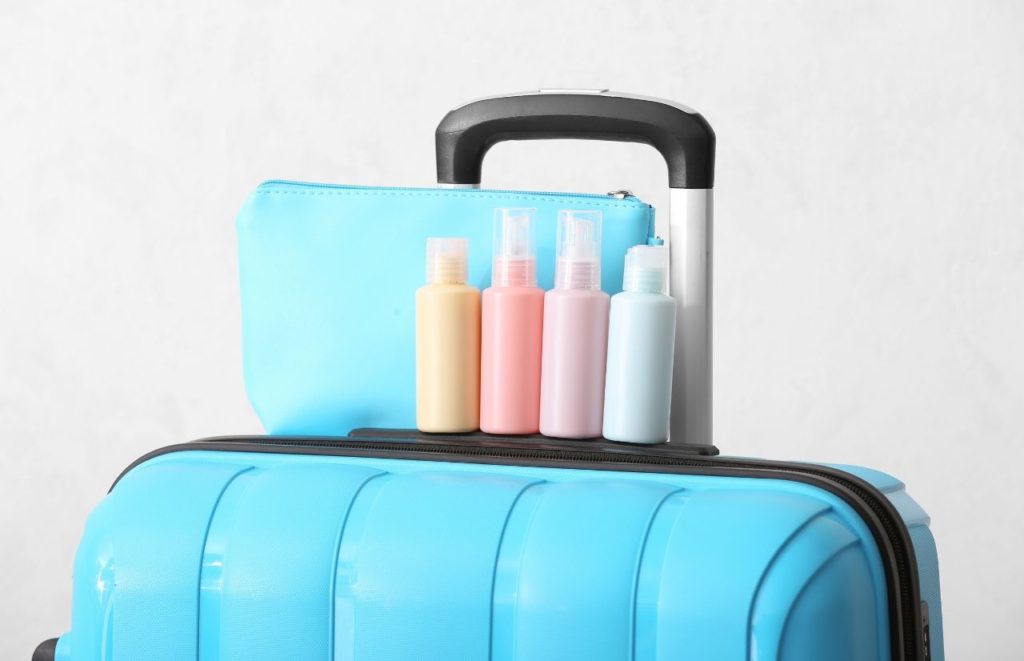 Both aerosol and liquid roll-on deodorants need to be placed in your quart size bag as they are considered liquids.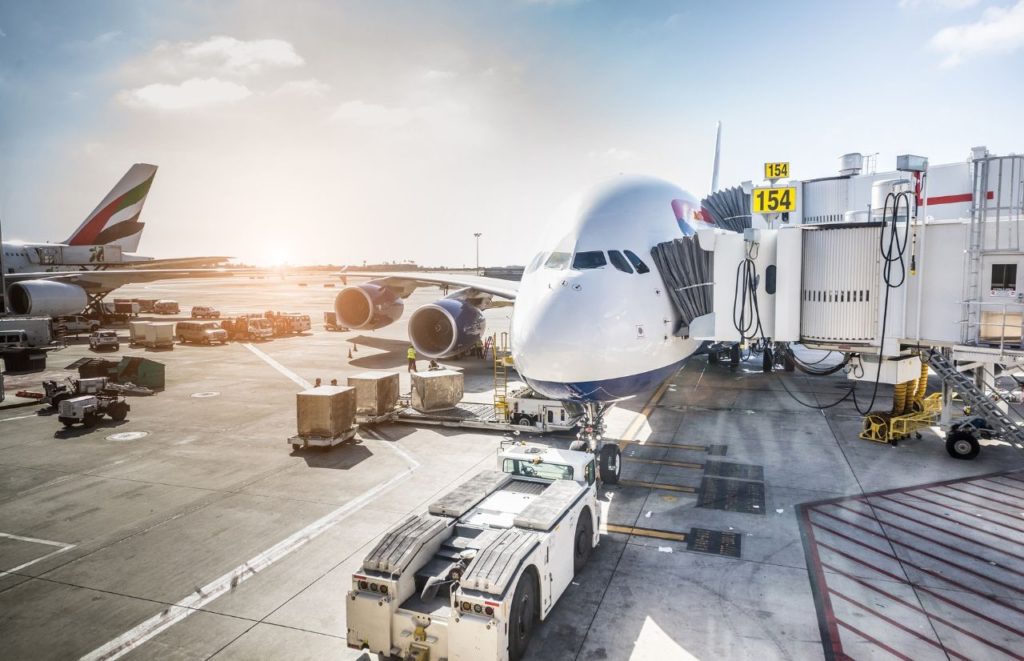 Gel, cream and paste deodorants are also considered to be liquid and must also go in a quart size bag. To be taken as carry-on, these items must not exceed 100ml. Solid deodorant sticks do not need to be placed in a quart size bag and can be any size.
Top items to put in your quart size bag
Toiletries (shampoo, conditioner, shower gel, etc)
Skincare
Toothpaste
Deodorant (if not stick)
Contact lens solution/eye drops
Sunscreen
Hand cream
Makeup
Top 5 Tips For Choosing A Good Quart Size Carry-On Bag
Now that you know all of the current guidelines, let's go over my top tips:
Quart size bags must be a transparent material for screening purposes
Waterproof bags help contain any leaks
Ensure the bag is lightweight for traveling in your carry-on bag
A good quality, durable bag will last for years
If buying online, check out the reviews before purchasing
5 Best Quart Size Carry-on Bags That Are TSA Approved
You now know why a quart size bag is essential and how to pack it, let's narrow down the 5 best quart size carry-on bags that are perfect for travel.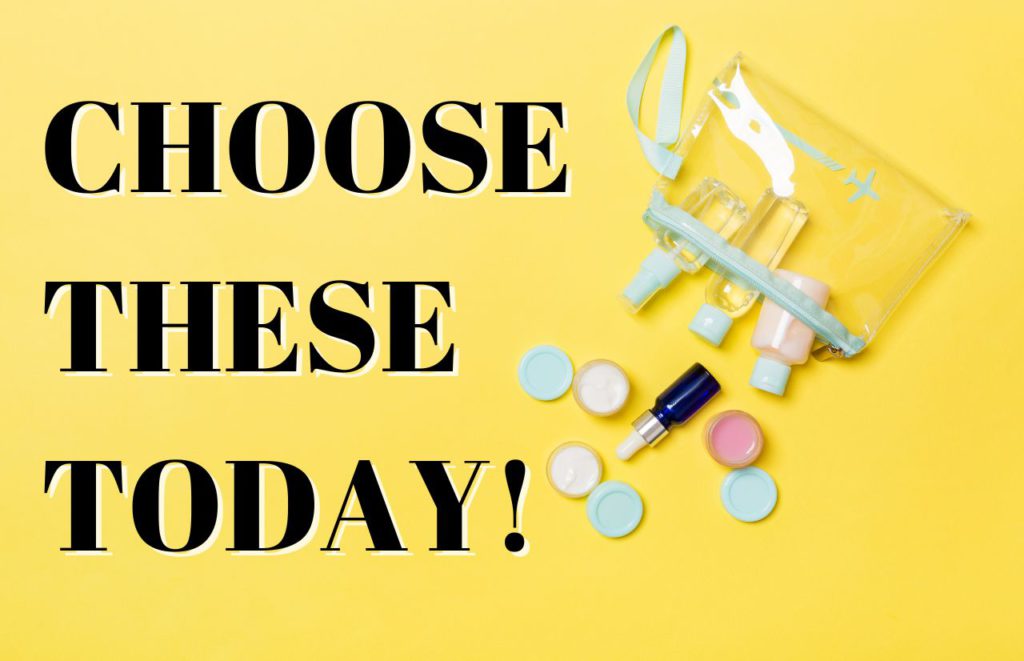 1. Wandf 2-Piece Set
The Wandf 2 piece set has everything you need for the perfect quart size bag and is TSA approved. The bag's thick material is long-lasting and durable giving you years of reliable usage and proving to be exceptional value for money.
Why We Love It: With heavy duty zippers, you can be assured that the zip won't be easily damaged and with its lockable function, your items have extra protection.
At just 0.13lb, the Wandf quart size bag is lightweight and will make an ideal travel companion. In addition, this 2 piece set provides a quart size bag for both you and a partner or family member.
2. Tanto Hanging Toiletry Bag
For the ultimate travel toiletry bag, look no further than the Tanto hanging toiletry bag. This bag features four partitions to store your toiletries and keep items separate.
Why We Love It: With a 360-degree rotating metal hook, this toiletry bag can be hung from anywhere for easy access to all your essential items.
The entire toiletry bag is completely waterproof, including the zippers, reassuring you that any leaks will be completely contained.
However, the Tanto toiletry bag's best feature is the detachable TSA approved quart sized bag, perfect for your liquid items. Simply zip off the quart size bag for airport screening.
3. Packism Clear Toiletry Bag
This airline compliant bag is TSA approved and has an outstanding number of 5 star ratings. Lightweight and durable, the Packism quart size bag features a large top opening for easier access to your items.
Why We Love It: The Packism Clear Toiletry Bag comes in a variety of colors providing your quart size bag with a splash of vibrance. Available to purchase as either a set of 2, 3 or 5, you and a partner or even the whole family will have the perfect carry-on quart size bag.
4. TRIPPED Toiletry Kit
A worthy contender for the best hanging toiletry bag, the TRIPPED Toiletry Kit features 3 spacious storage compartments and an accessory storage pouch.
Why We Love It: The bag features two black mesh pockets, perfect for storing private items, and a detachable clear plastic quart size bag for liquids.
Also, the entire toiletry bag zips up into one neat bag whilst the quart size bag can be quickly unsnapped for TSA screening.
5. Miamica Toiletry Bag Kit
Your ultimate travel companion is here, the Miamica Toiletry Bag Kit! This TSA compliant toiletry kit offers chic organization with a beautiful 12-piece set.
Why We Love It: The set includes a cute, clear, quart size bag, 8 carry-on approved containers, a funnel, spatula and bottle labels.
No need to spend extra money purchasing travel-sized miniatures, decant your everyday and favorite products into the travel containers included in the set.
Coordinating items are also available from Miamica including luggage tags, packing cubes and pill boxes so you can truly travel in style.
Final Thoughts on Carry-on Quart Size Bags for Travel
A good quart size bag is not only convenient, it saves time, money and will last for years.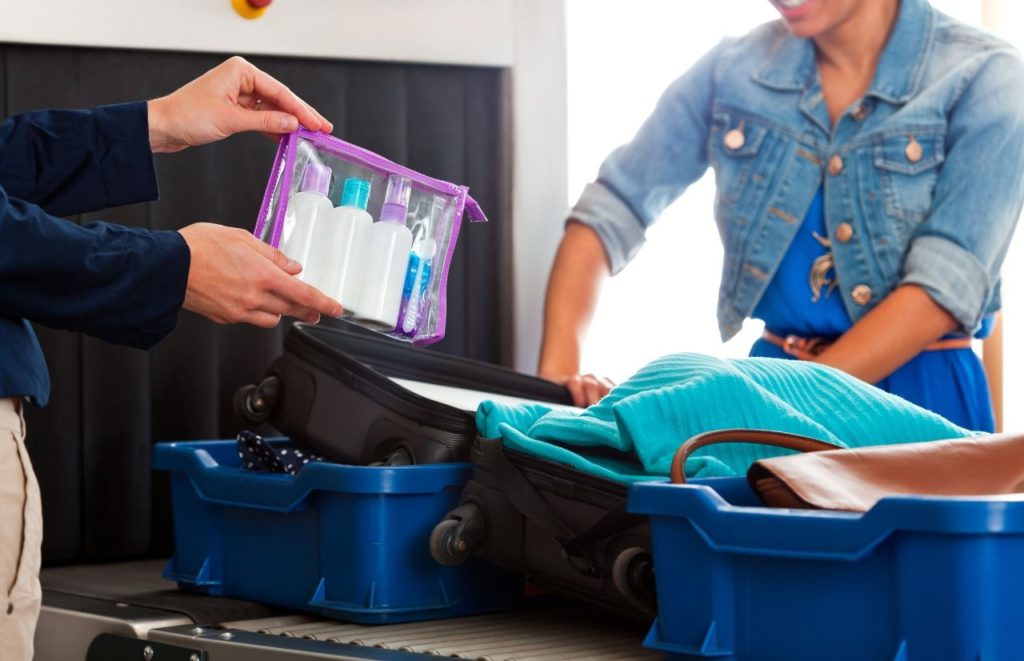 Whether you're packing enough toiletries for a mini break, ensuring you have a safety net for any luggage mishaps or just packing in-flight essentials, having a quart bag for your liquids is essential for modern day travel.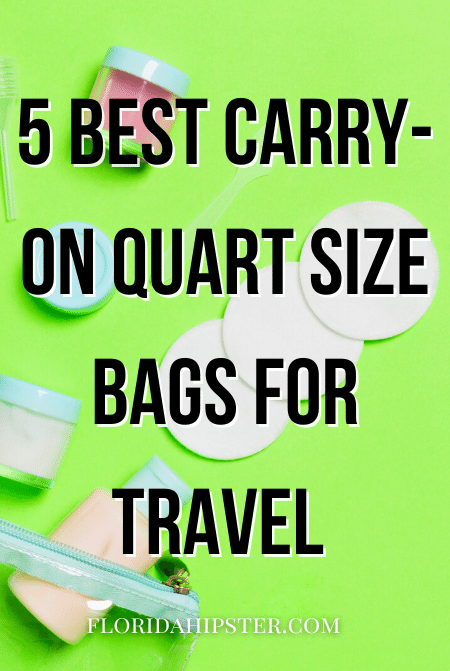 What's your best tip for getting through TSA quickly with a carry-on? Let us know in the comments section below.
Happy Florida Travels!
About the Author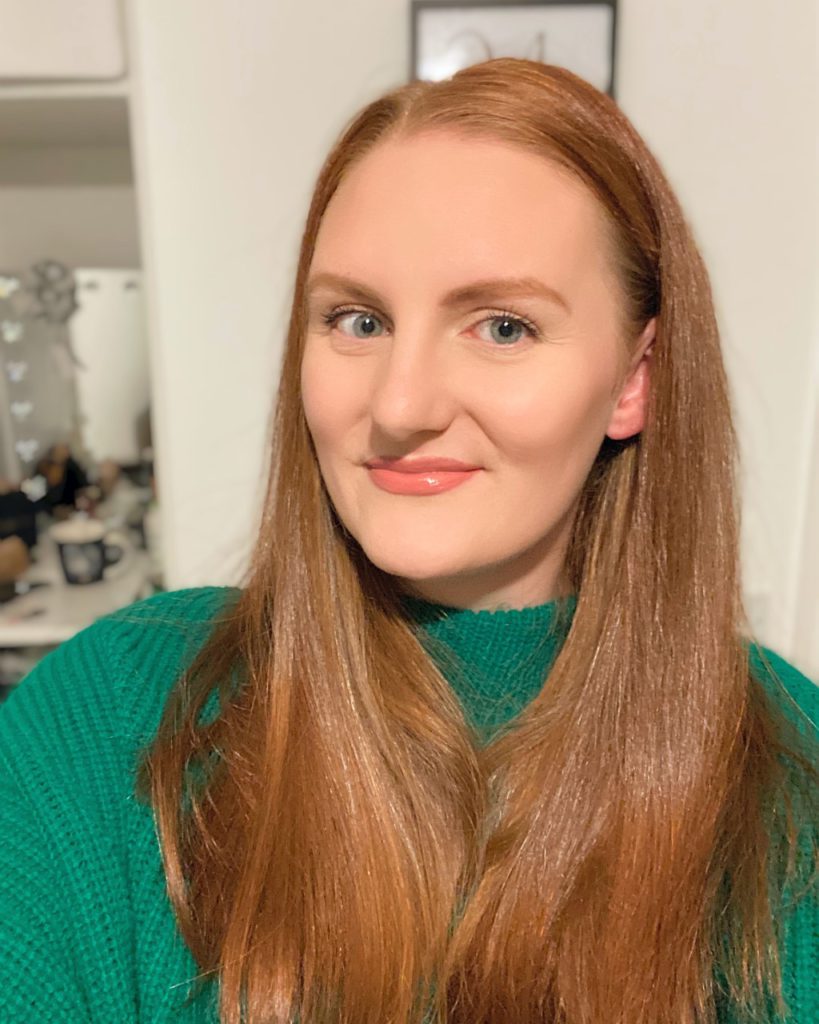 Steph is a UK-based freelance travel writer and theme park enthusiast. She currently lives in England with her partner and son but is passionate about exploring the world.
UP NEXT: What's the Best Rain Poncho for Travel (These 5 Will Help You Decide)