Are you searching all over for some of the best purses for traveling this year?
Well, look no further!
We all know how much traveling with the wrong purse can take a trip from good to frustrating. Too small of a bag, and things fall out left and right. Too big of a travel purse, and it gets in the way of daily tasks.
Purses are an essential part of traveling – they keep travelers organized, hold the essentials, and protect personal belongings. In my mind, it's nearly impossible to travel without one.
Instead of travelers guessing which the best purses for traveling are, I've compiled a list of the top seven. These travel purses range from small to large and in various styles, so there's something for every traveler.
Let's dive into this travel guide and explore the seven purses that will make traveling a breeze.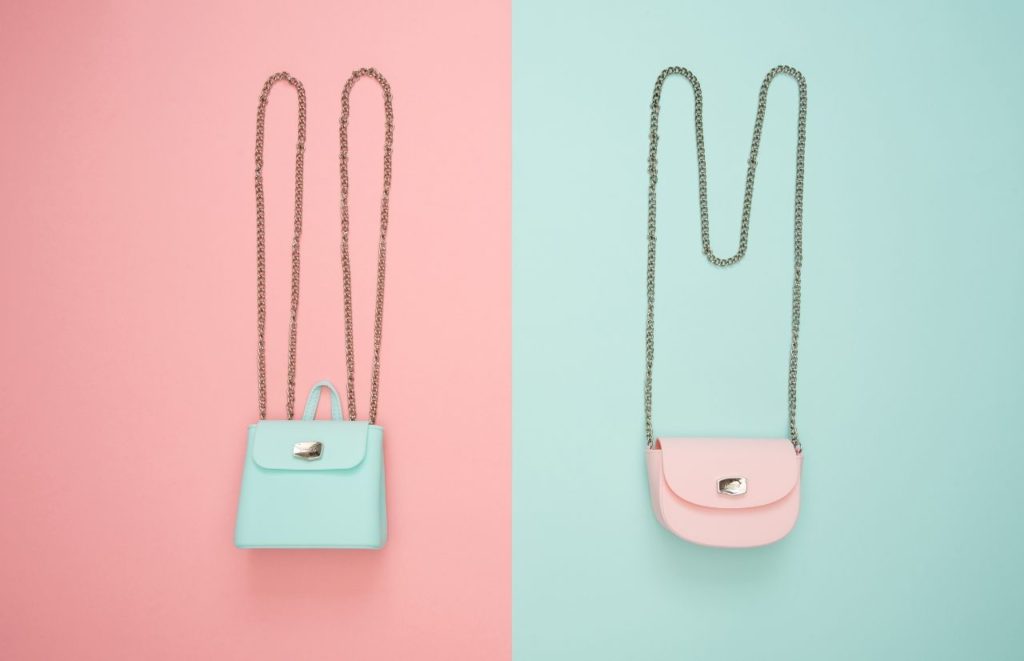 THIS POST MAY CONTAIN AFFILIATE LINKS. PLEASE READ MY DISCLOSURE FOR MORE INFO.  Which means if you click on certain links, I may receive a small commission at no additional charge to you.
1. Women Touch Screen Crossbody Travel Purse
Why we LOVE it: This crossbody handbag is the best purse for traveling to a weekend getaway or everyday tasks. It's compact, cute, and has RFID blocking technology for any cards you keep in this phone purse.
While compact, it's still large enough to fit lipstick, a large phone, cards, cash, a passport, and quite a few other items. This handbag features three zipper pockets with various pocket sizes, making it easy to stay organized.
It also comes in a large variety of colors, so travelers can find an option that suits them more easily.
Ratings: 4.1
Get this traveling purse on Amazon TODAY!
2. CLUCI Women Travel Bag
Why we LOVE it: Travelers who want a purse and carry-on in one can opt for this women's backpack. It conveniently has a zipper on the back, which acts as an anti-theft mechanism for personal belongings.
A convertible strap allows travelers to carry it as a backpack or a single shoulder bag by using the smaller strap. One of the best parts about this purse is that it's water-resistant, so travelers' items will be protected.
Considering all the benefits this purse has, it's easy to consider it one of the best purses for travel.
Ratings: 4.5
Get this traveling purse on Amazon TODAY!
3. Travelon Women's Anti-Theft Classic Messenger Bag
Why we LOVE it: This anti-theft travel purse is straight to the point with its offerings – a thorough set of anti-theft features, including slash-proof material and a reinforced shoulder strap. It also has an RFID blocking zippered pocket and mesh pockets for water bottle storage.
I love this no-nonsense purse and am noting it as the best purse for traveling safely.
Ratings: 4.6
Get this traveling purse on Amazon TODAY!
4. Loungefly Disney Mickey Mouse All Over Print Travel Purse
Why we LOVE it: It's hard for anyone to turn down Disney backpacks; they're too adorable. This purse features a Mickey Mouse print covering the exterior of the backpack.
Adjustable backpack straps make it comfortable for travelers to carry with them.
As a note, this Disney purse falls into the category of appearance over function. However, it can be a good option for those purely focused on finding an aesthetic bag to carry small items in.
Ratings: 4.9
Get this traveling purse on Amazon TODAY!
5. Functional Multi Pocket Crossbody Bag
Why we LOVE it: This multi-pocket crossbody bag is a budget-friendly option for those who want zipper pockets on the outside and inside. It comes in 26 different color options and can fit smaller items like cards, cash, and a phone.
Since this purse is smaller and doesn't quite fit a passport, I recommend keeping this purse for domestic travel or everyday use.
Ratings: 4.5
Get this traveling purse on Amazon TODAY!
6. Baggallini Pocket Crossbody Bag (Adjustable Strap Purse With RFID)
Why we LOVE it: This Baggallini pocket bag has everything going for it! It's super lightweight, has a separate pocket to keep traveler's cards safe, and is even machine washable.
Did I mention that this stylish travel purse is water-resistant, has an adjustable shoulder strap, and comes with a separate RFID blocking wristlet?
It's also visually appealing and comes in quite a few color and pattern options. It checks all the boxes for the best purse for travel.
Ratings: 4.5
Get this traveling purse on Amazon TODAY!
7. Women Backpack Anti-theft Travel Purse
Why we LOVE it: When purses are aesthetic and functional, it's always a win-win situation. This anti-theft travel purse is made from vegan leather that's super durable. It's also more spacious than expected, as it can hold a laptop, tablet, and more inside.
With plenty of slip pockets and zippered pockets to aid in organization (there's even a pocket for an umbrella!) and convertible straps, it's easy to say this is one of the best purses for travel.
Ratings: 4.6
Get this traveling purse on Amazon TODAY!
Top 6 Tips for Choosing the Best Purses for Traveling
The above purses are all great options to choose from for traveling. However, it may seem challenging to choose between these choices. I've got you!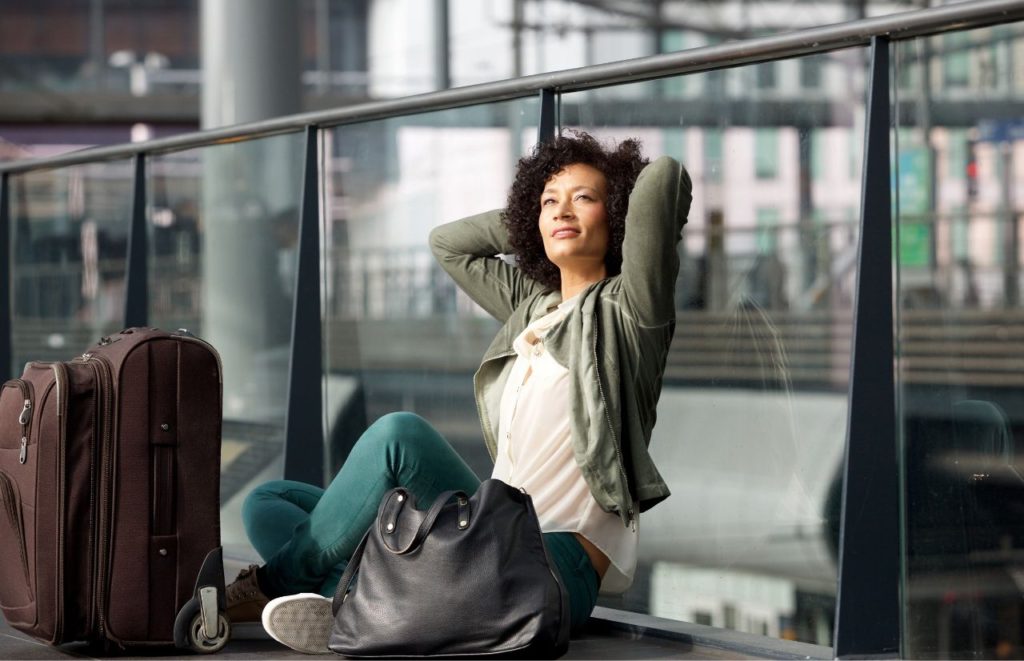 Here are some tips to help you determine which purse is the best fit for you and your lifestyle.
1. Consider the Primary Use
It's necessary to think about what you will need immediate access to.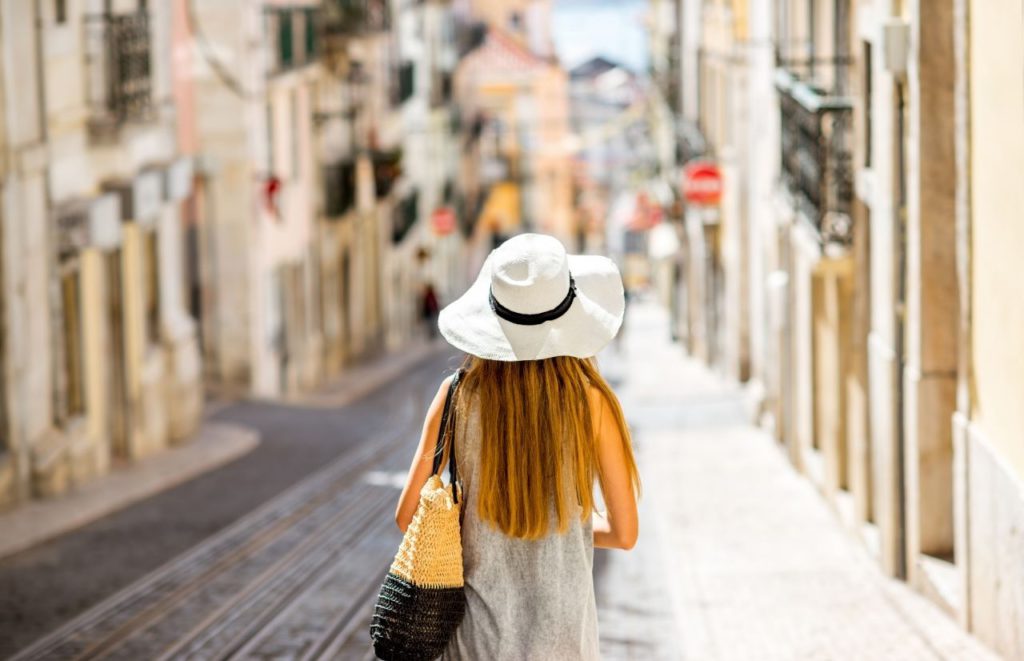 For example, travelers going on a work trip will need easy access to laptops and cell phones. If this is the case, you should aim for a larger purse or backpack to accommodate larger electronics and adequately protect yourself.
Recommended: What's the Best Watch Travel Case? These 7 Will Help You Decide!
2. Look For RFID Blockers
It's best to aim for a purse that has RFID blockers to help avoid thieves from stealing credit card information.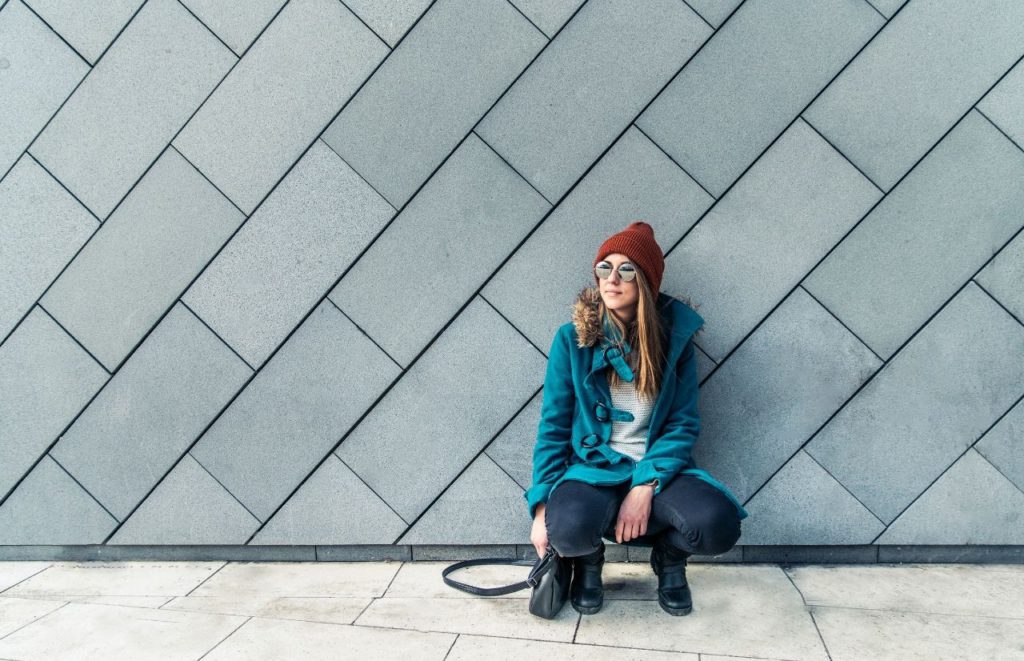 There are smaller options (like wallets) and larger bags (like backpacks) that can achieve this.
3. Seek Out Sturdy Zippers
Having a bag with sturdy zippers is a must when traveling. It's not ideal to have a zipper break off, as it can cause frustrating situations.
4. Choose Crossbody Bags or Backpacks With Hidden Zippers
These options will help protect your belongings from prying fingers.
Get the BEST travel gear recommendations here!
5. Pick Durable Material Over Aesthetics
Finally, you should aim for purses that are made from durable material. This material should help withstand anyone trying to slash and grab the bag.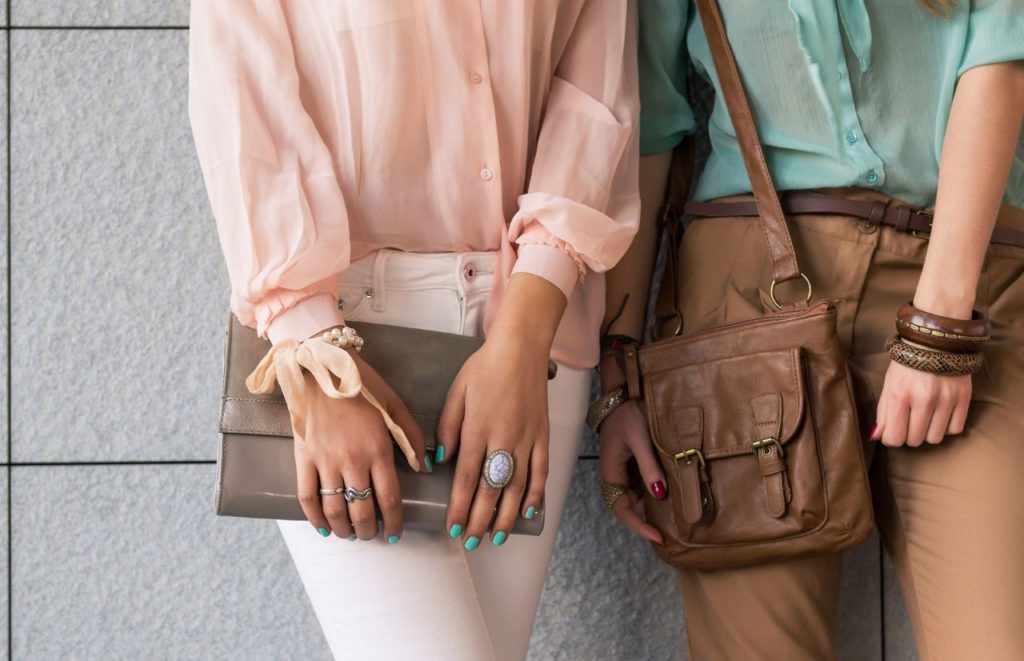 6. Keep the Weight in Mind
There's nothing worse than lugging around heavy purses and carry-on bags. The goal is to find a purse that doesn't hurt your back but carries all the essentials. Finding a lightweight option is the best way to avoid a too-heavy bag.
Final Thoughts on Best Purses for Travel
Reading through the tips should help you answer the question, "What is the best purse for travel?" based on your needs and priorities.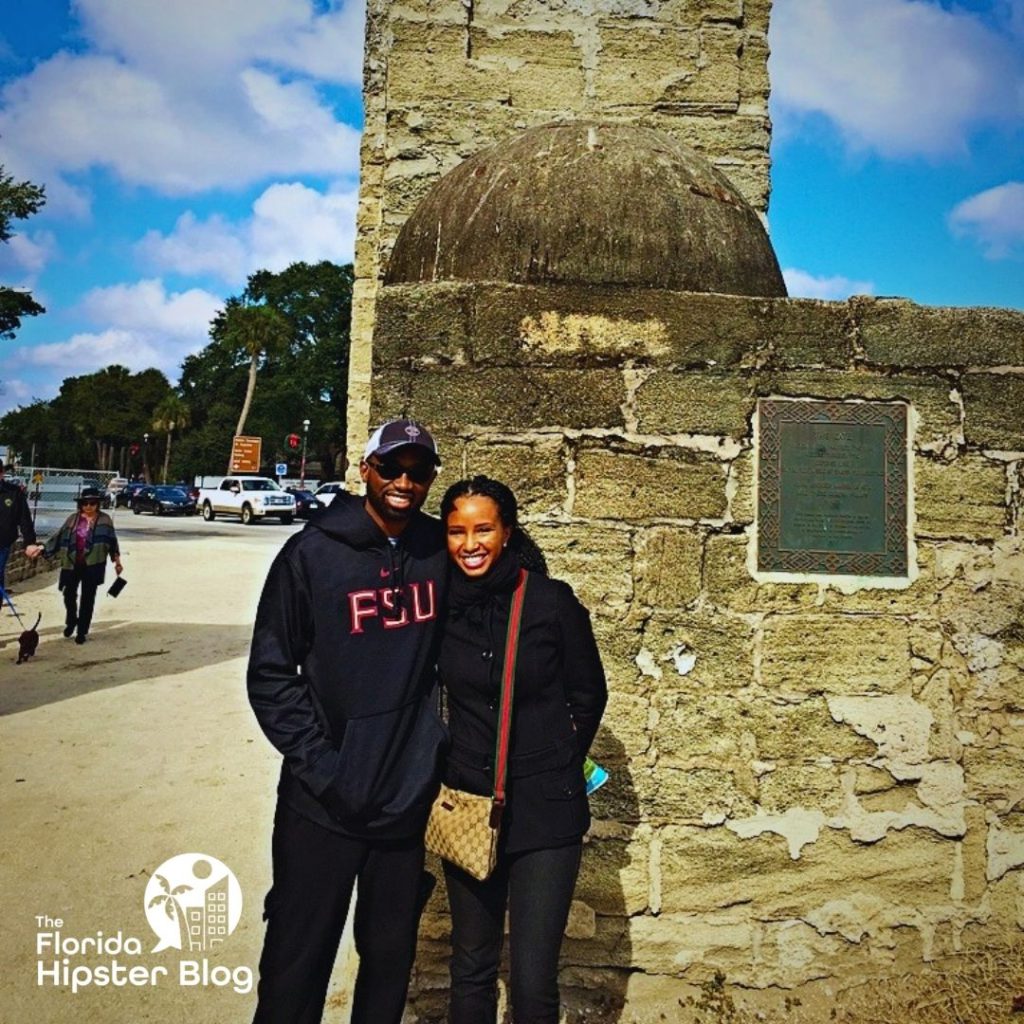 Next time you're planning a trip, check out the above purses to help your trip go more smoothly!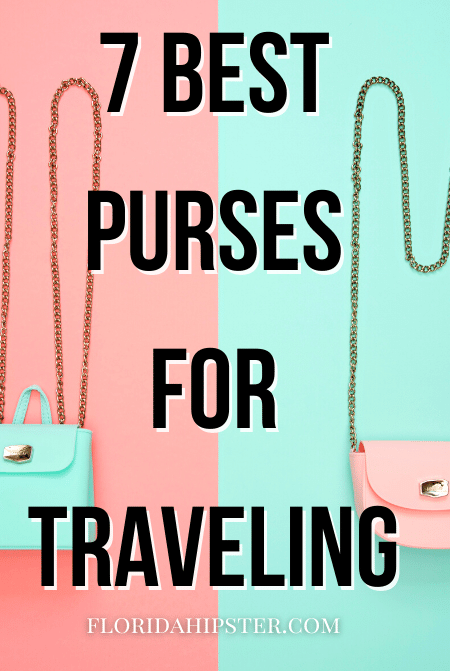 What's your best tip for choosing a travel purse? Let us know in the comments section below.
Happy Florida Travels!
UP NEXT: What's the Best Rain Poncho for Travel (These 5 Will Help You Decide)
Some Photos Courtesy of Canva.com