Are you ready to explore some of the most AMAZING things to do in Gainesville, Florida?
The perfect blend of unrivaled nature and diverse culture, Gainesville is one of Florida's most vibrant and eclectic towns.
As a buzzing college town, Gainesville offers an abundance of events and activities as well as being the perfect melting pot of different states from across America.
Not only is Gainesville a hive of activity and excitement, the town also offers some of the most spectacular nature to be found in Florida.
This unique town is one not to be missed and with so many things to do in Gainesville, you will certainly want to stop by.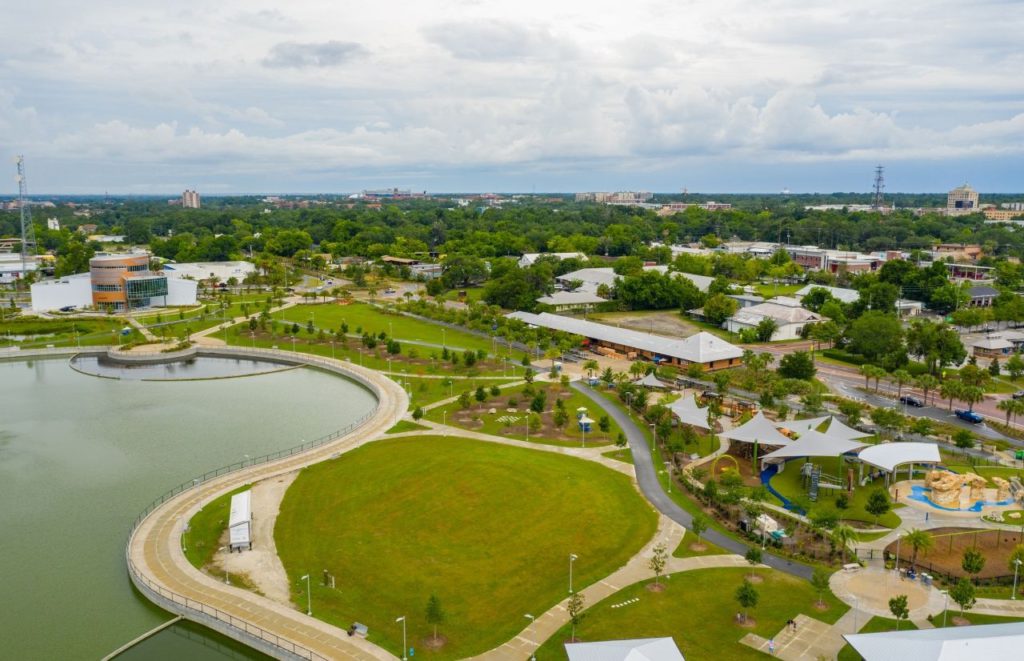 THIS POST MAY CONTAIN AFFILIATE LINKS. PLEASE READ MY DISCLOSURE FOR MORE INFO.  Which means if you click on certain links, I may receive a small commission at no additional charge to you.
1. Check Out the Local Artwork Downtown
Believe it or not, Gainesville has a thriving art community that I was surprised to see on my visit there.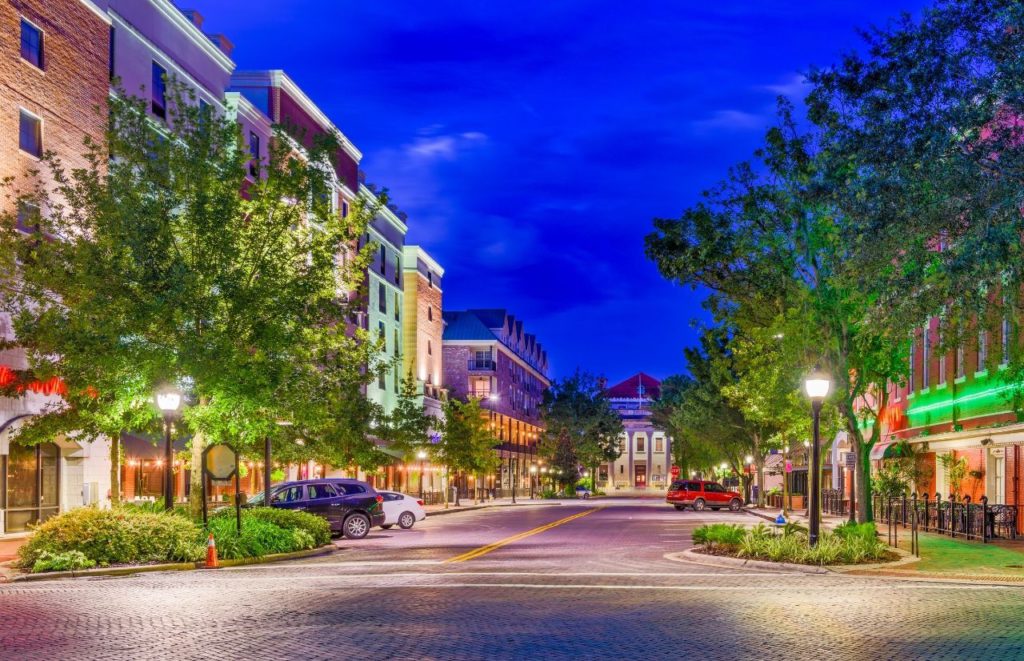 There are many local shops for you to explore such as the Artisan Guild Gallery that all offer a wonderful collection of work from local artists.
Address: 224 Northwest 2nd Avenue, Gainesville, Florida 32601
2. Enjoy a Show at the Hippodrome Theater
Adding a performance art show to your Gainesville itinerary is a great way to spend an evening out on the town. It is a fun experience that can be shared with both friends and family.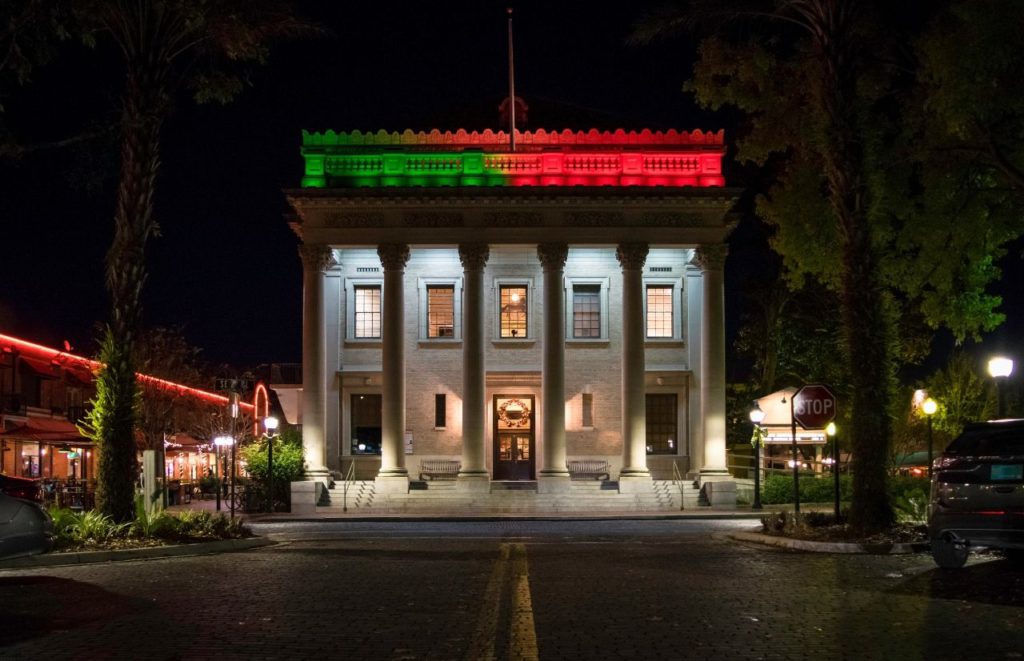 You can catch live theatre, films, gallery exhibits, classes, and special events over 340 days a year at the Hippodrome Theater.
Address: 25 SE 2nd Place, Gainesville FL 32601
Explore Gainesville, Florida with these best tours. Get Started Today!
3. Visit the Thomas Center
As you can probably see, theater life in Gainesville is really strong, especially since the city boasts one of the top colleges in the country, University of Florida, with a thriving arts community.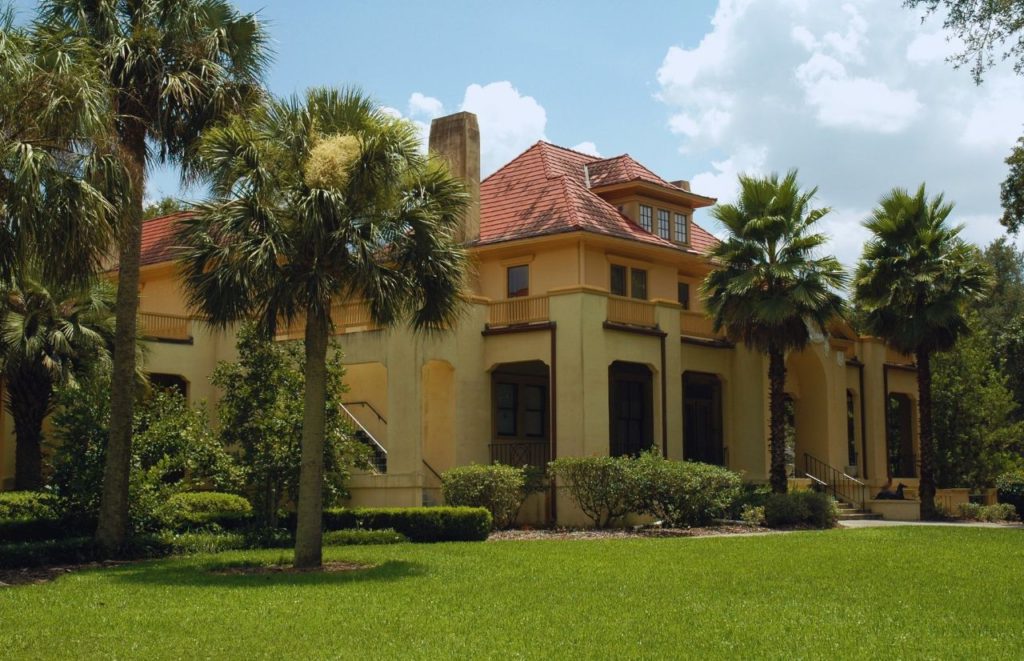 At the Thomas Center you'll enjoy contemporary art exhibits as you revel at the exquisite details of the Mediterranean Revival-style architecture.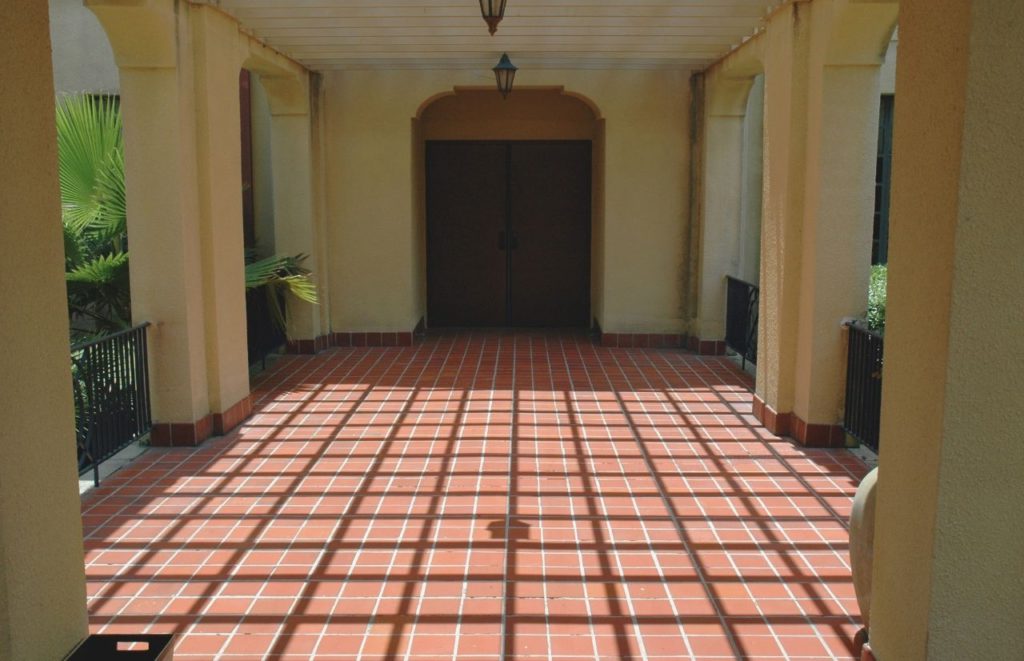 It was once a private residence turned hotel, but now it's a local favorite for conferences, weddings, and more!
Address: 302 NE 6th Avenue Gainesville, FL 32601
4. Hangout in Bo Diddley Plaza
You can meander down the tree-lined avenues of downtown Gainesville and absorb the sound of live music as it fills the streets, spilling out from the Bo Diddley Plaza.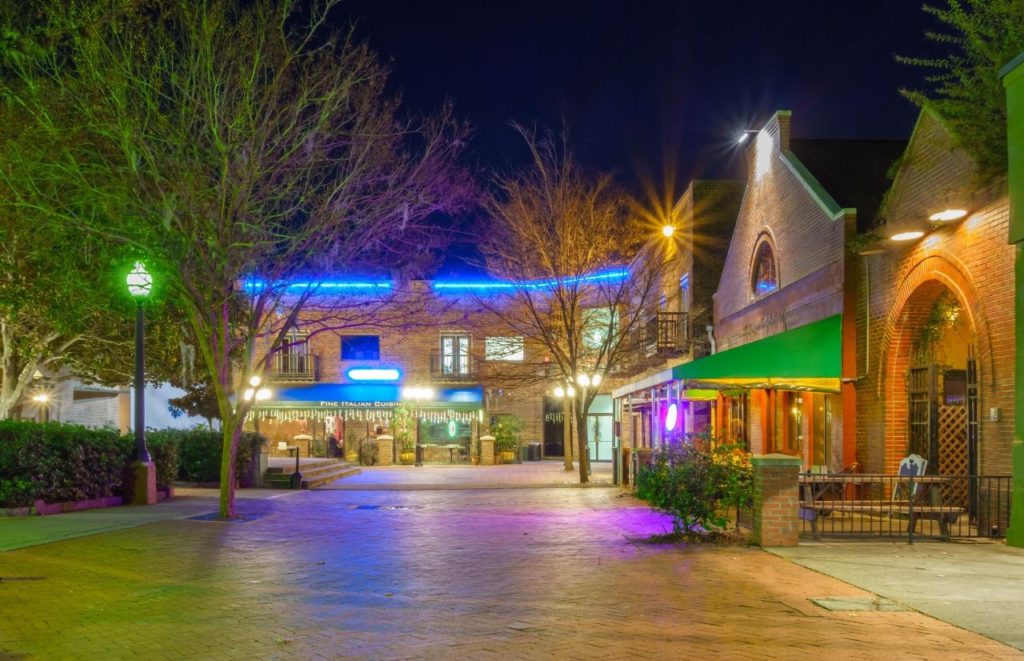 You can also rent the plaza for concerts, festivals, church gatherings, and so much more. Be sure to take in the Line Dancing Lessons at Bo Diddley Community Plaza every third Sunday and the festivities that happen on Fridays.
Address: 111 E. University Avenue Gainesville, FL 32601
Explore Gainesville, Florida with these best tours. Get Started Today!
5. Enjoy the Gainesville 352 Walls
Gainesville's 352 Walls project turns the city into an open-air art gallery. Each year, a new cohort of artists are commissioned to transform a bland wall into a massive mural, and the results are quite spectacular.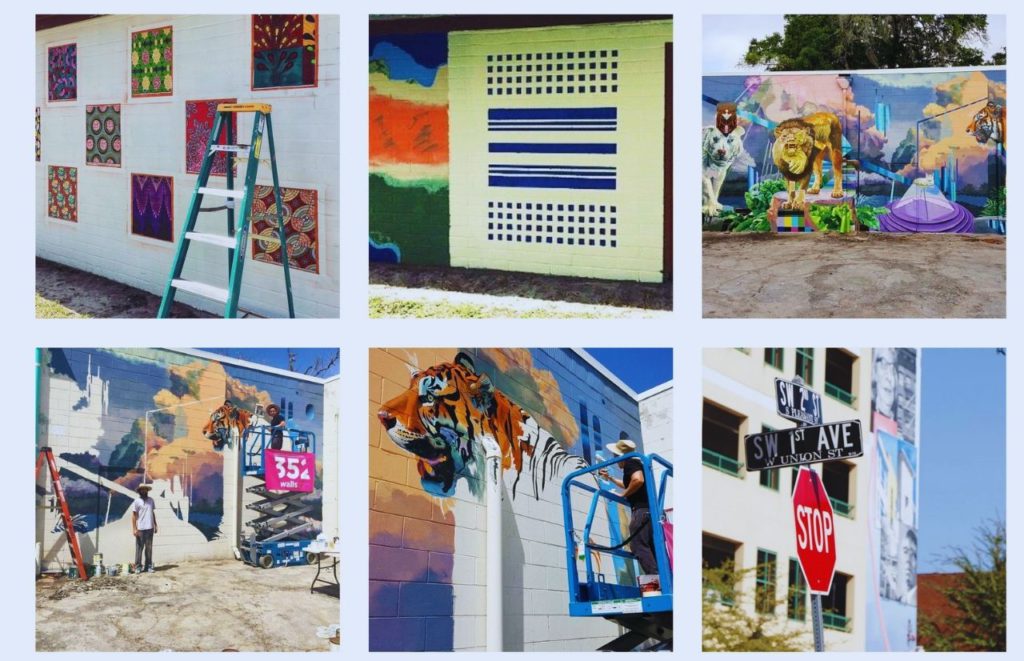 From abstract designs to photo-realistic recreations of life, this initiative offers a fun afternoon of treasure hunting for the next masterpiece.
Free walking tours are available by appointment – email Raquel Vallejo: vallejoR1@cityofgainesville.org – or dial 352-327-9004 (followed by stop, then #) from your cell phone for a free guided tour via your phone.
6. Take a Trip to Ichetucknee Springs (45 mins north)
The surrounding areas of Gainesville, Florida offer some of the most serene and peaceful natural areas in all of the Sunshine State.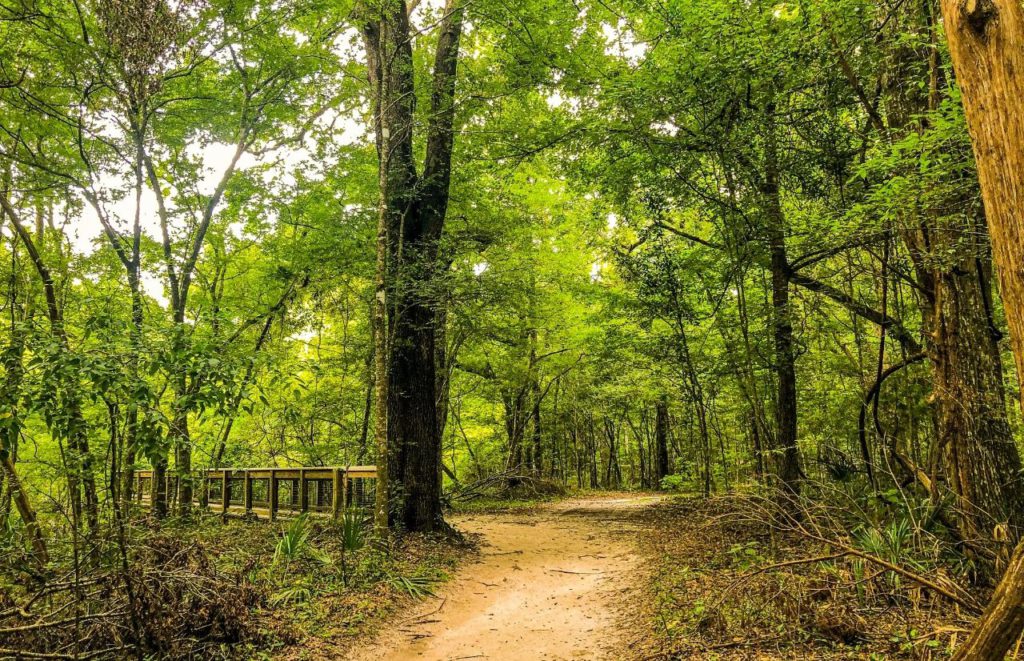 Ichetucknee Springs is dubbed as Florida's natural Lazy River. Here you'll get to enjoy the serene backdrop of pure Florida bliss as you enjoy the blue-green water fed by nine rivers!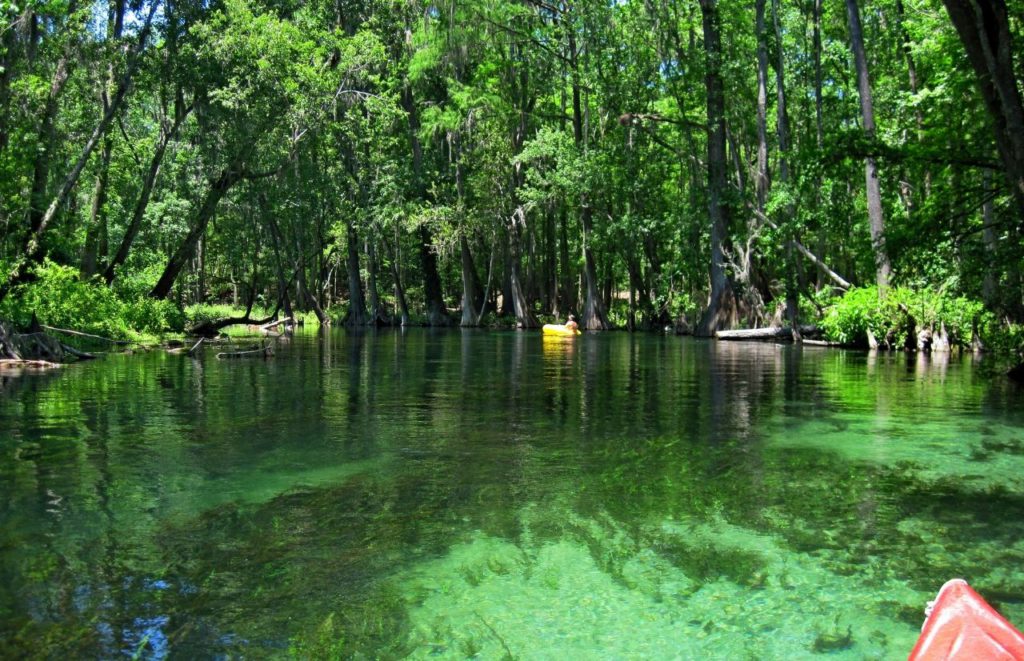 Address: Ichetucknee Springs 12087 Southwest U.S. 27 Fort White, FL 32038
7. Visit Ginnie Springs
Another natural spring that you absolutely MUST VISIT is Ginnie Springs. Although it's a 50 minute ride from Gainesville, it's an experience that you must add to your trip itinerary.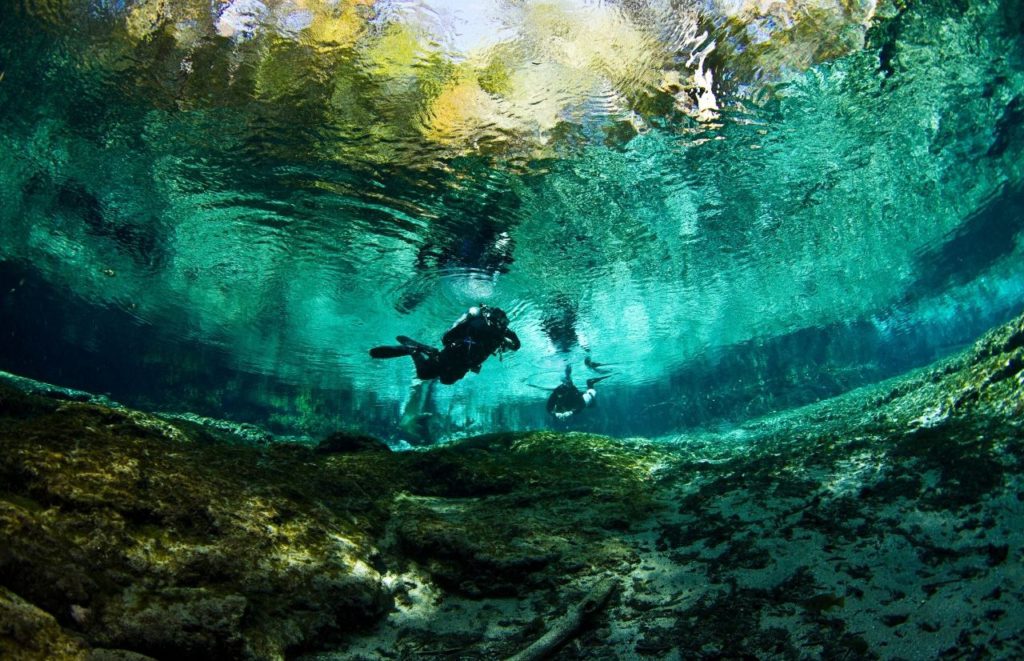 As you pull up to this marvel, you'll notice the absolutely breath-taking views of Florida in its most natural setting. 
You can float away on the peaceful water, take a fresh water deep dive, and even camp in the habitat of this majestic place. There's something for everyone here!
Address: 7300 Ginnie Springs Road, High Springs, FL 32643
RECOMMENDED FOR YOU: We know that travel plans sometimes change and this is why most tours and activities can be cancelled for a full refund as long as travelers cancel at least 24 hours in advance! – Check individual tours details for eligibility.
8. Hangout in Downtown Gainesville
Now you may be asking, what is there to do in downtown Gainesville?
Downtown Gainesville is a great place to be after the sun goes down due to the wonderful nightlife.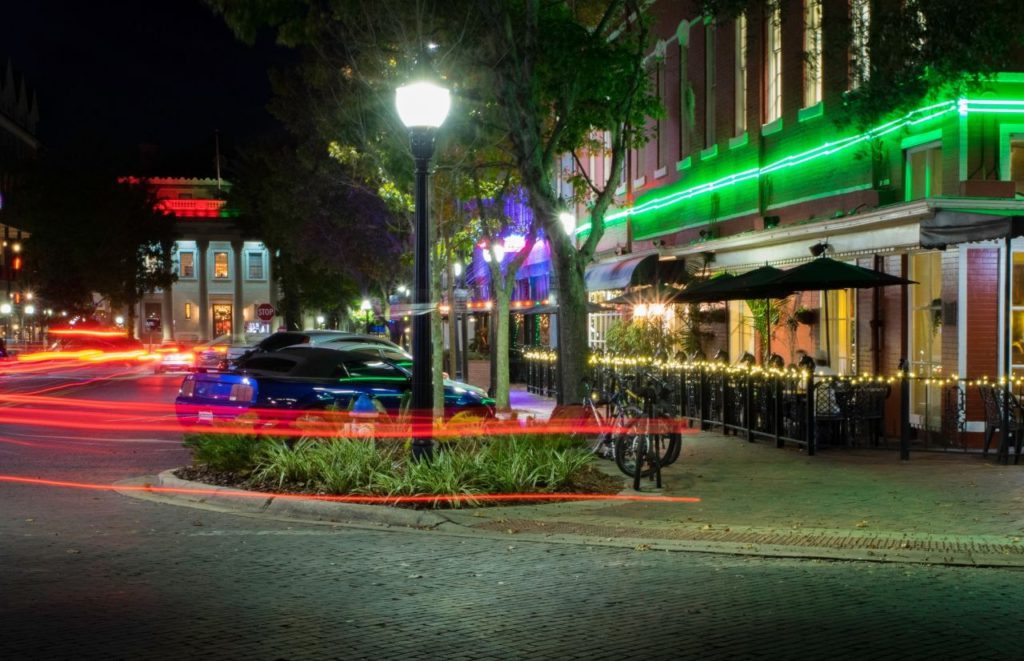 You can walk along the hub and visit the local shops, eateries, bars, and clubs. The art life and culture of downtown Gainesville is where this city really shines.
So if you want things to do in Gainesville at night that are budget friendly, yet fun, then I suggest exploring this area of the city.
Things to Do in Downtown Gainesville at Night:
The Arcade Bar
Boca Fiesta
Loosey's Downtown
Boxcar Wine & Beer Garden at Depot Station
Big Top Brewing Company
Acrosstown Repertory Theatre
Downtown Wine & Cheese
Crane Ramen
Dragonfly Sushi & Sake Co.
First Magnitude Brewing Co.
Hatchetbury Axe Throwing Bar
High Dive
Hippodrome Theatre
Knockin Boots Saloon
9. Cade Museum
Located on the wonderful Depot Park, the Cade Museum for Creativity and Invention is a perfect destination for all curious minds alike.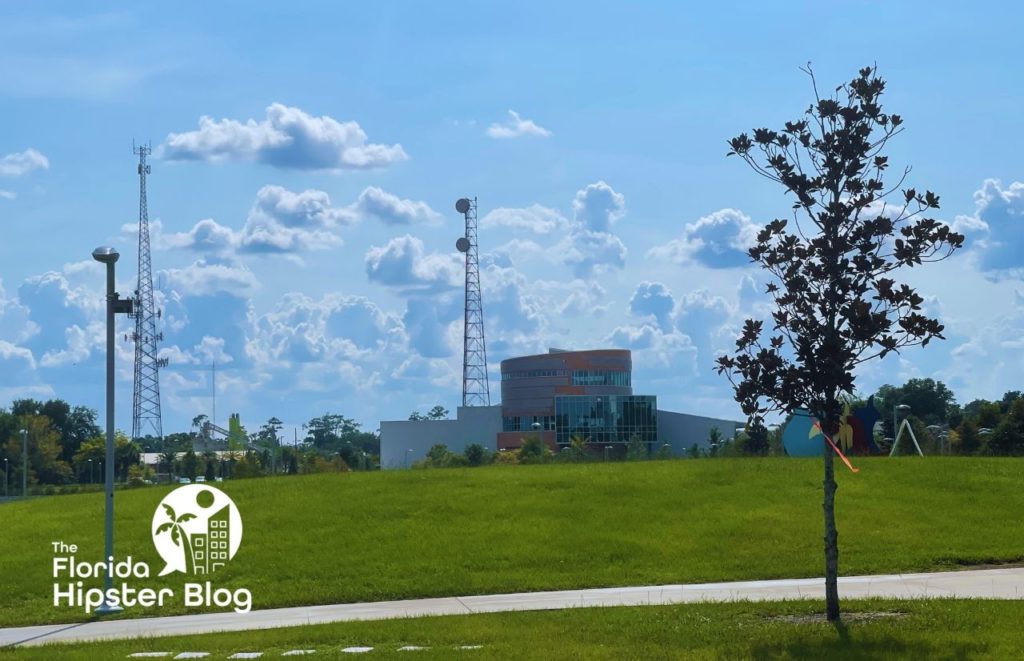 Have you ever wanted to be a scientist? Or do you think your little one has the potential to be the next Albert Einstein? Then visiting this incredible museum is a must.
The Cade Museum allows both children and adults to have access to interactive exhibitions that focus on creativity and innovations.
Currently, the museum is showcasing an exciting collection that looks into the inspiration behind the video games that changed the industry.
Address: 811 South Main Street, Gainesville, FL 32601
Explore Gainesville, Florida with these best tours. Get Started Today!
10. Florida Museum of Natural History and Butterfly Rainforest
Fans of nature will surely enjoy a visit to the Florida Museum of Natural History. One of the nation's top five museums will be a pleasant surprise for both little visitors and grown-ups.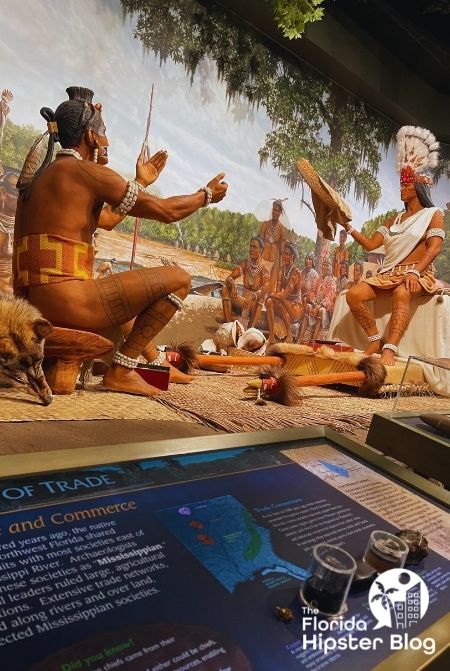 There you will find collections that feature more than 40 million specimens and artifacts, a life-size limestone cave, and even a mammoth from the last ice age.
Perhaps the most thrilling part of the experience is the Butterfly Rainforest.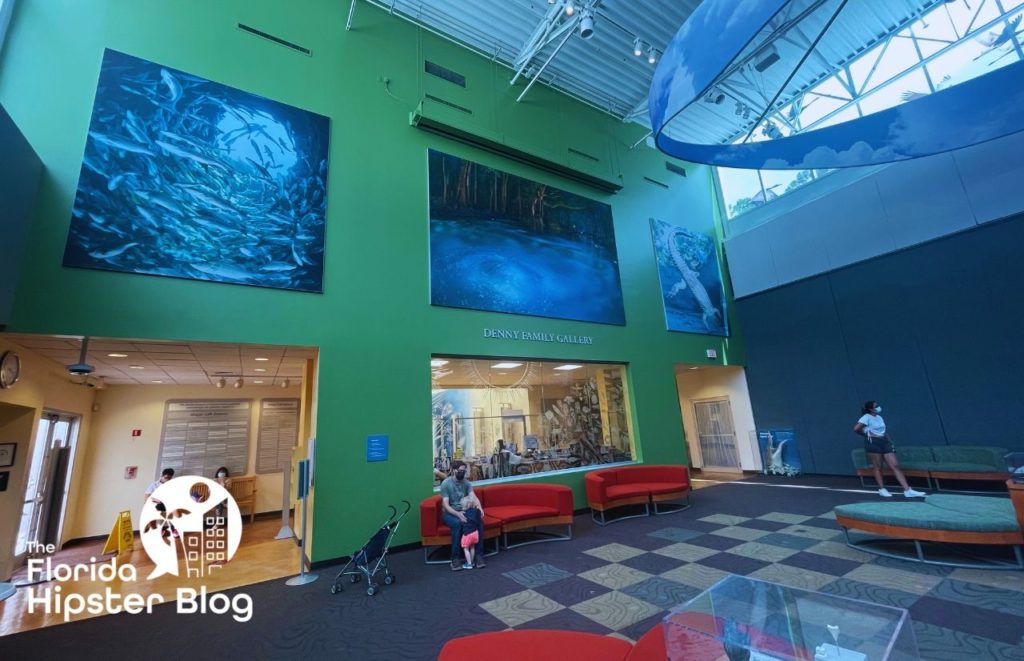 In the exhibit, you can catch a glimpse of the lives of hundreds of free-flying butterflies, wondrous birds from all parts of the world, and other cute animals such as fish and turtles.
How much does it cost to visit the Florida Museum of Natural History?
With this amazing museum being open year-round, the general admission is free. However, donations are welcome.
How much does it cost to visit the Butterfly Rainforest in Gainesville, Florida?
To see the Butterfly Rainforest for yourself, you must buy a separate ticket, which costs $14 for adults, $12 for residents and seniors, and $7 for kids.
Address: 3215 Hull Road Gainesville, FL 32611-2710
11. Depot Park
Looking for a bit more action for your day at the park? Depot Park is Gainesville's premium city park with no shortage of things to do for your day out.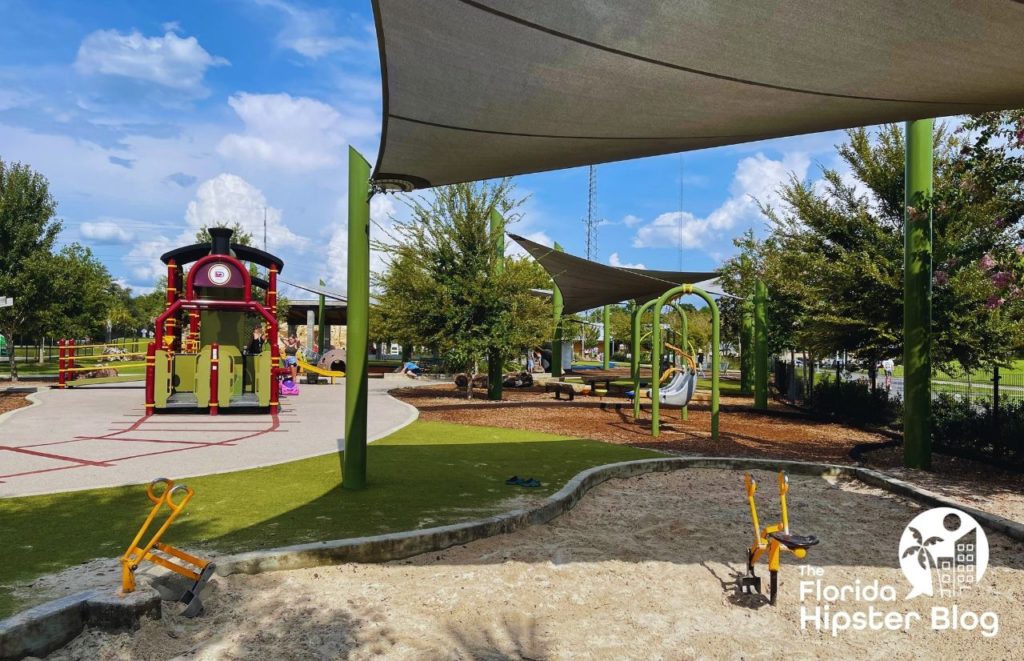 There is a custom playground, the Blue Grotto splash park, a promenade around the pond, a pavilion for picnics, open lawns for relaxing, and a trail through the conservation area that's filled with local wildlife.
On top of all that action, Depot Park holds regular events like concerts and shows. There is also the CADE Museum for Creativity and Invention meant to inspire you to get curious and explore the world around them.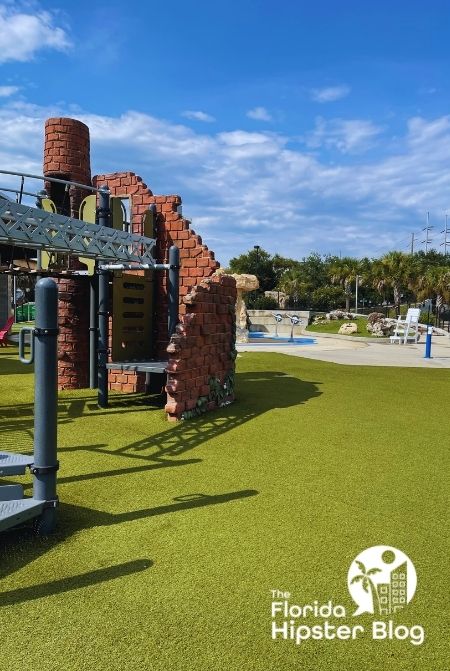 The park is totally free for anyone to visit, however, there is an entrance fee for the museum.
Address: 874 SE 4th St., Gainesville, Fl, 32601
Want DAILY Florida Travel Photos? Follow Florida Hipster on Instagram TODAY!
12. Watch the University of Florida Games at Ben Hill Griffin Stadium
No trip to Gainesville is complete without watching the National Champions play in their home stadium. The Ben Hill Griffin Stadium is a classic Florida sports arena where so much history has taken place.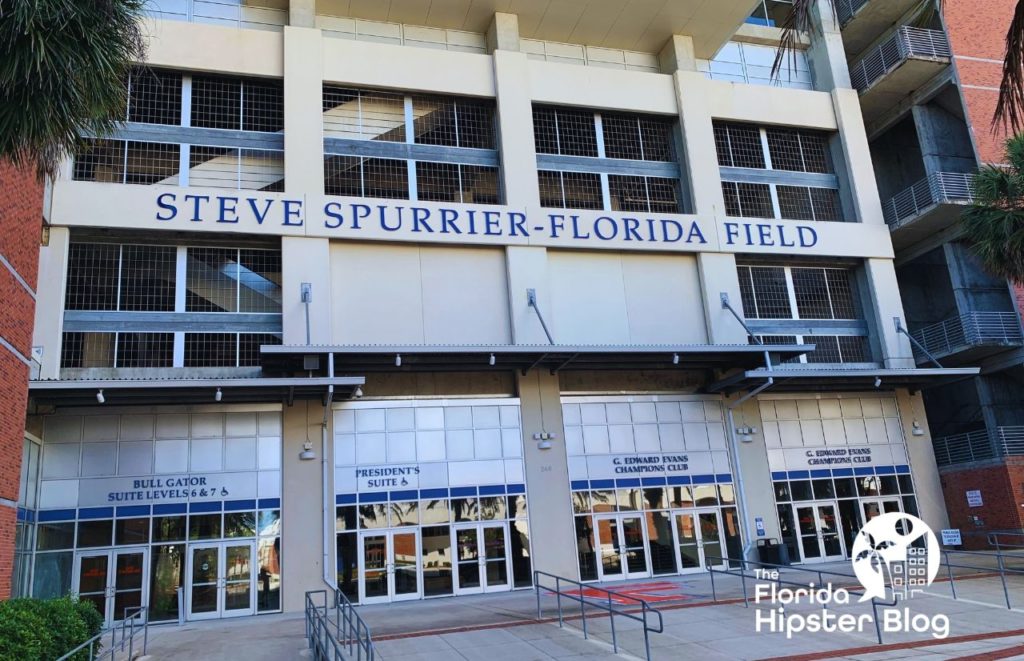 Even if you're not a big college football fan, I still recommend that you stop by the University of Florida and at least snap a photo in front of famous statues.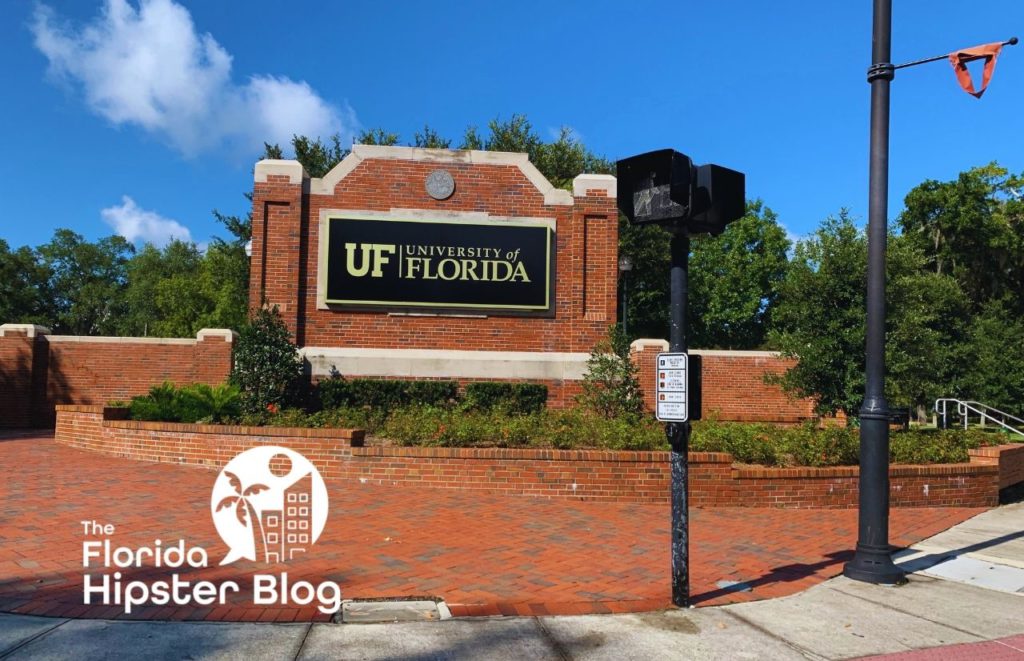 It is not only a Gainesville staple, but it's a Florida staple as well!
Hipster Power Tip: Don't forget to check out other amazing athletic events at U.F. such as a men's or women's basketball game.
13. Samuel P. Harn Museum Of Art
Looking to get your daily dose of art? When it comes to museums in Gainesville, the Samuel P. Harn Museum of Art is surely one of the best.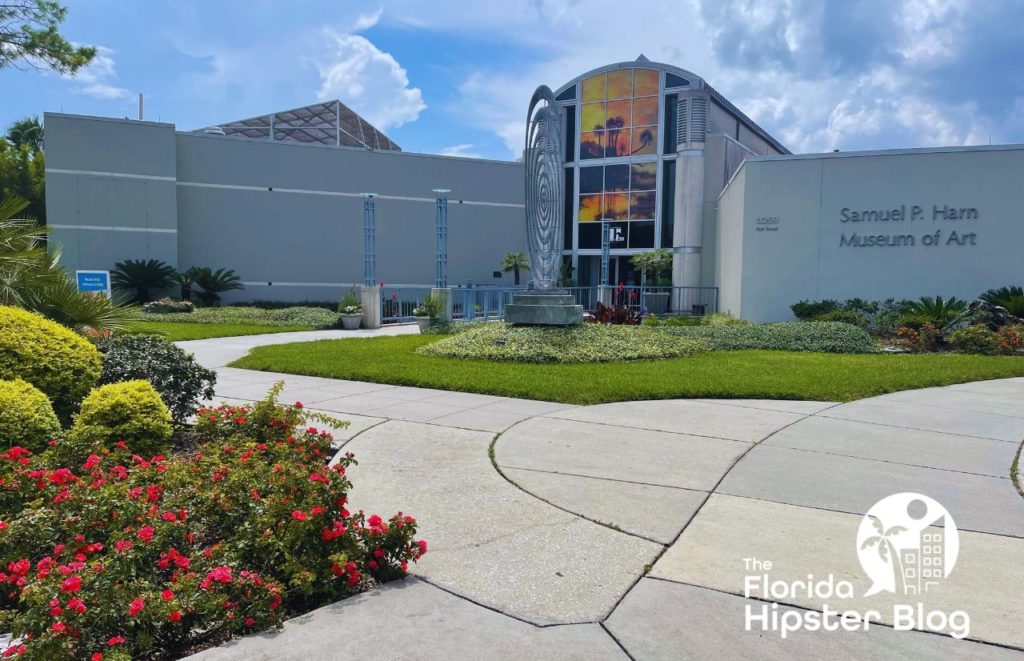 Founded in 1990, it is the perfect place to find great works of Asian, African photography, modern and contemporary art.
Did you know that currently, the Harn is also the permanent home of Claude Monet's famous work "Champ d'avoine"? But that's not it.
In the museum, curious visitors will also find excellent examples of Ancient American and Oceanic art.
How much does it cost to visit the Samuel P. Harn Museum of Art?
The 108,800-square-foot facility is open from Tuesday through Saturday and is free of admission.
Address: 3259 Hull Road, Gainesville, Florida 32608
14. Have Brunch
I love a great brunch on the weekend with my girls and believe it or not, Gainesville is known to host some of the BEST spots to enjoy mimosas galore along with outstanding food.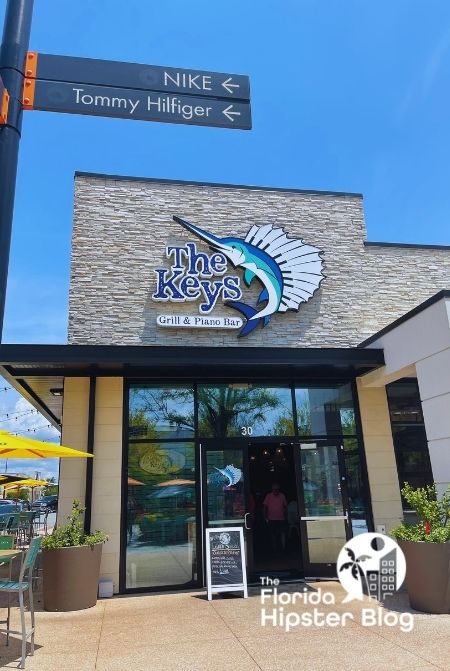 I even wrote a full guide on enjoying the best brunch in Gainesville here!
These are a few of my favorite places to visit in Gainesville for brunch:
Keys Grill and Piano Bar
Covey Kitchen + Cocktails
Original American Kitchen (OAK)
Public & General
Flying Biscuit
15. Create Your Own Foodie Tour
On my vacation to Gainesville, Florida I discovered so many hidden foodie spots that made me have to make another trip to this great Florida city.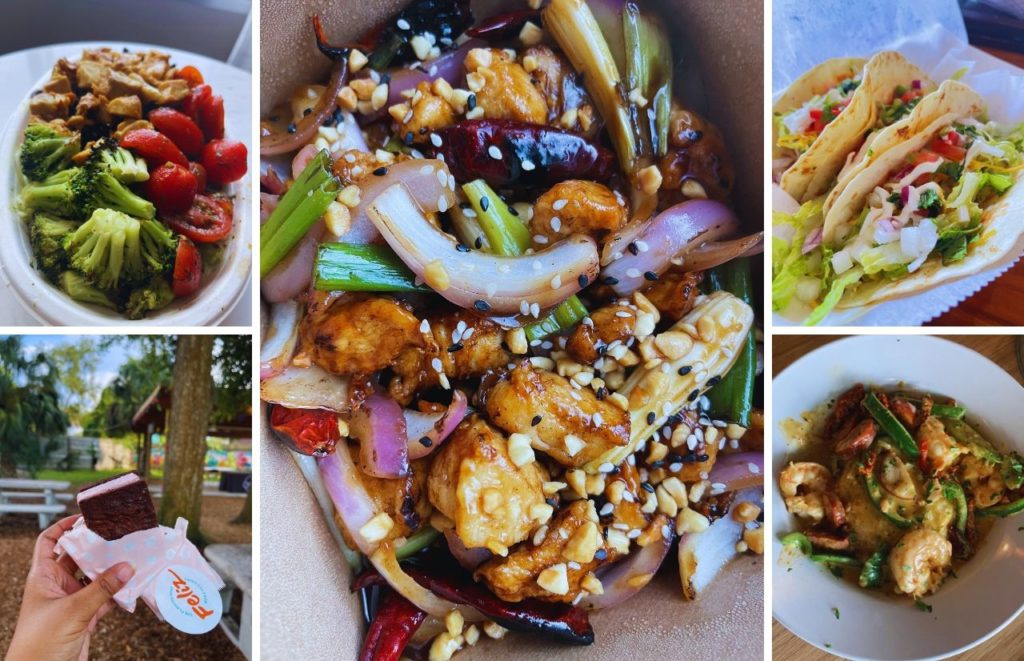 The breakfast spots, the food truck culture, and the overall food scene makes Gainesville a city that many people sleep on.
So while you're there, be sure to make a list of your favorite restaurants and create your own "Eating Around Gainesville Tour!"
Recommended Gainesville Foodie Guides:
16. Celebration Pointe
Celebration Pointe has a bit of everything, all in one place. So, if you're in the mood for one of those bit-of-this-bit-of-that days, Celebration Pointe is the place to be.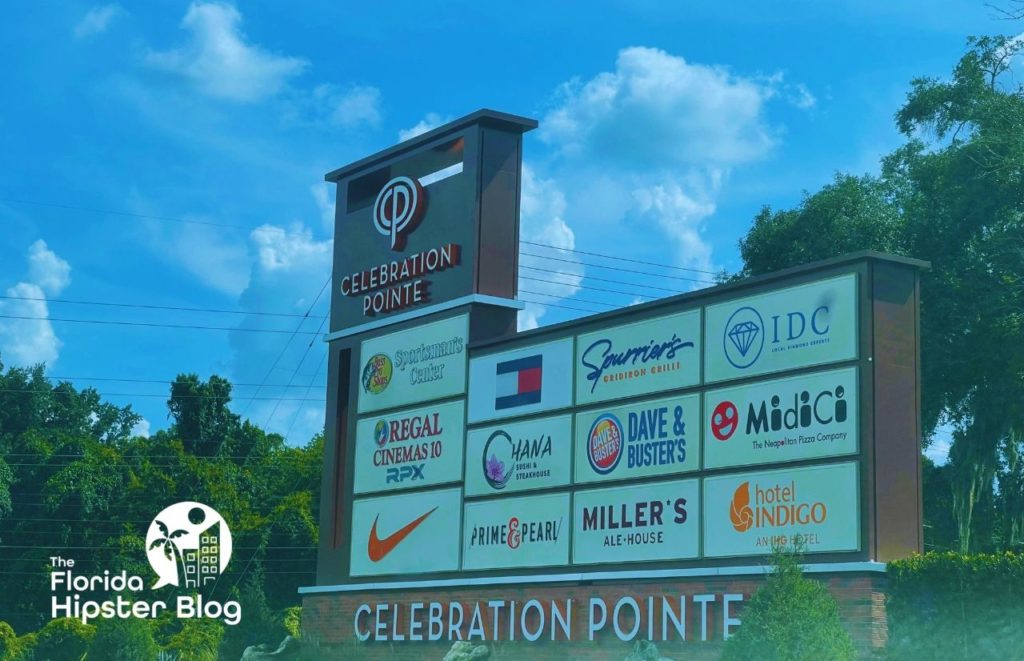 You'll find shops, restaurants, a movie theatre, and breezy outdoor space at this popular spot.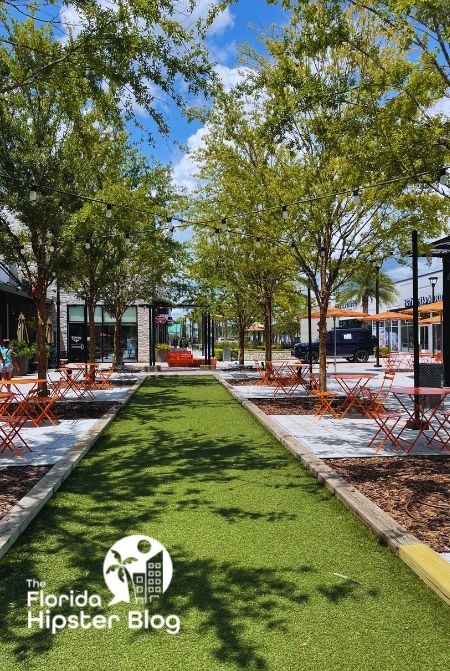 Check out their events calendar to see if any special concerts or events will be happening when you're in town.
Address: 4949 Celebration Pointe Ave, Gainesville, FL 32608
17. The 4th Ave Food Park
The 4th Ave Food Park is one of my favorite places to hangout in when I'm visiting Gainesville.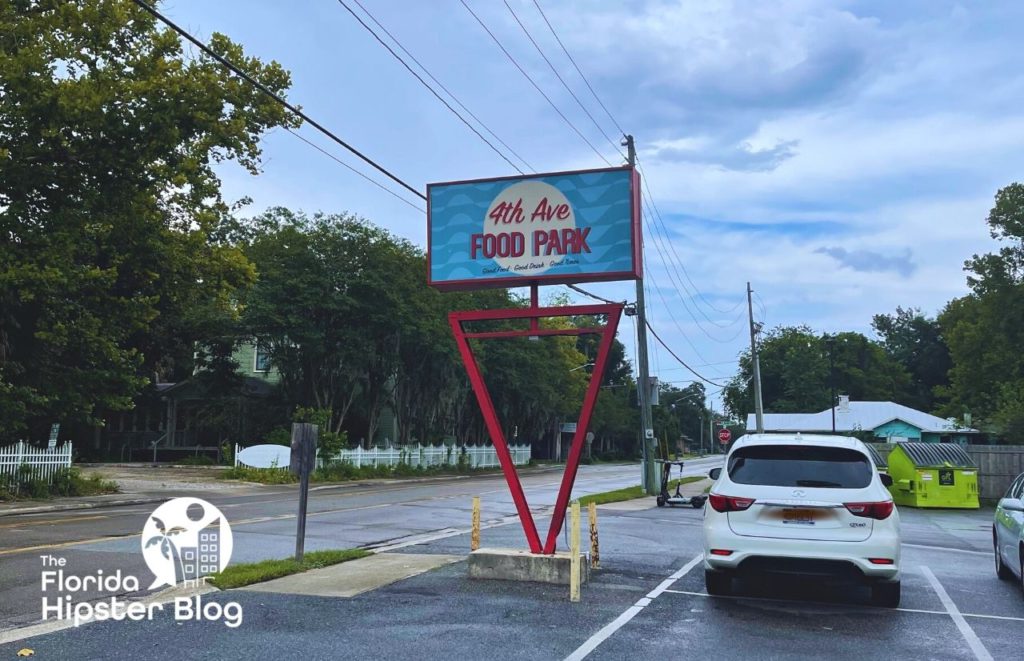 It's an all-in-one stop for you to enjoy an array of deliciously sweet and savory dishes from places like Feliz, Satch Squared, Humble Wood Fire, and Sublime Tacos!
You'll also be able to catch live music in the outdoor open area while shopping at seasonal market events.
Address: 409 SW 4th Ave, Gainesville, FL 32601
18. Paynes Prairie
This state park became Florida's first preserve back in 1971 thanks to its unique biology, history, and geology, and abundance of wild species.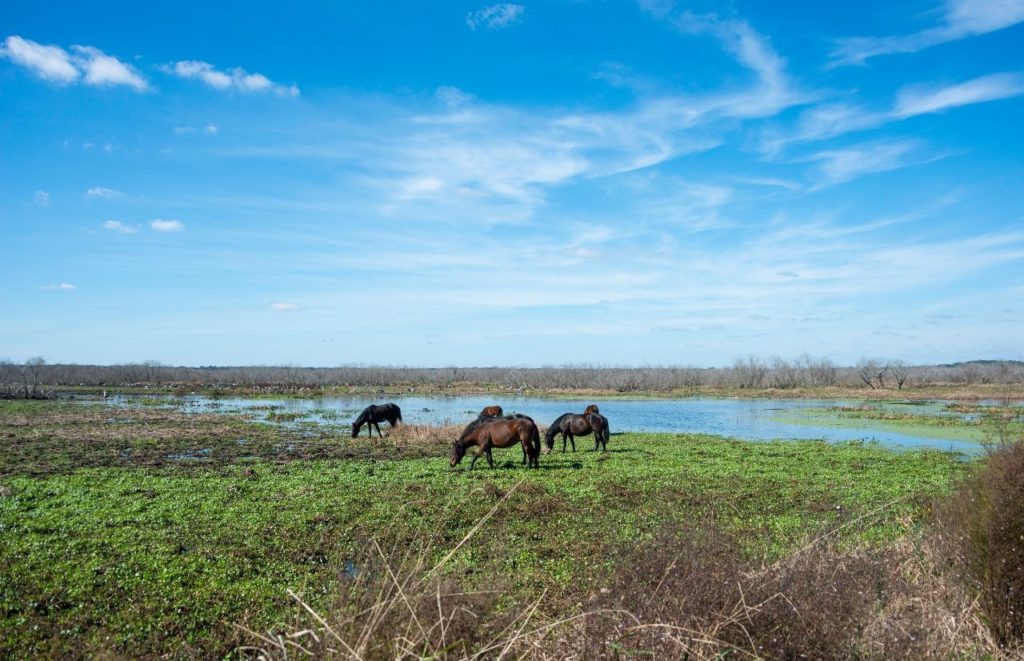 Paynes Prairie has over 20 unique biological habitats that are home to many animals, including wild roaming horses and bison.
You can spend the day here exploring this preserve through the many trails offered for people on foot, bicycles, and horses. One of the most popular trails is La Chua Trail.
Address: 100 Savannah Blvd. Micanopy FL 32667
19. Kika Silva Pla Planetarium
Home for all astronomy lovers, the Kika Silva Pla Planetarium is one of the coolest museums in Gainesville.
Thanks to the live and interactive shows produced by the Planetarium, you are guaranteed to have an experience that seems otherworldly.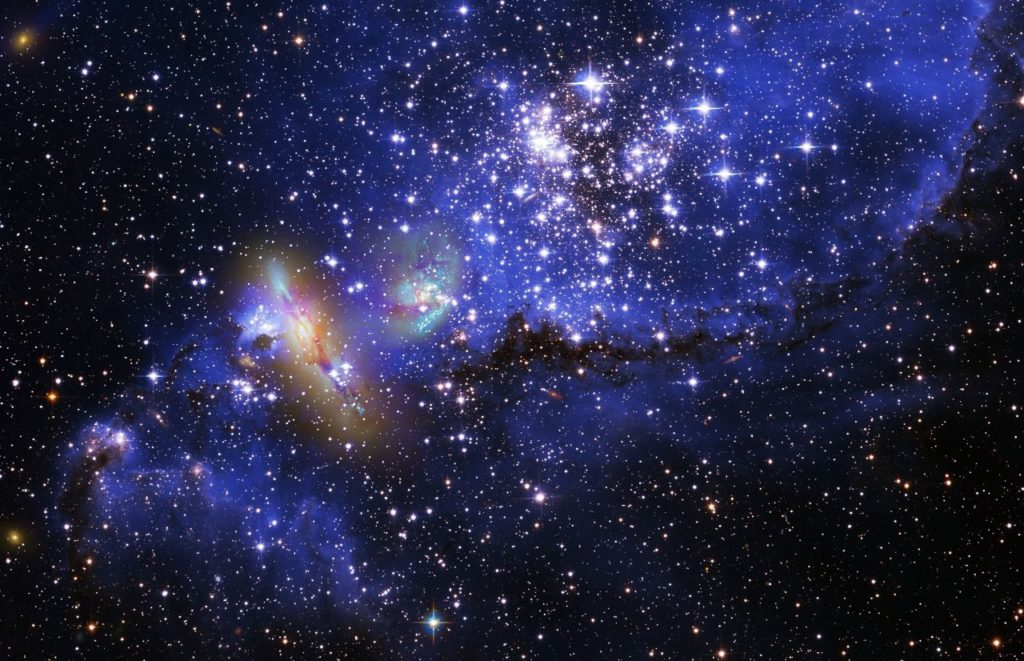 You will learn so much more about ancient cultures, meteorology, geology, and even health sciences. Those searching for a more unique experience will surely enjoy the museum's immersive music video performances.
How much does it cost to visit Kika Silva Pla Planetarium?
The ticket price is $6 for adults and $4 for seniors and kids from 4 to 12 years old. Admission for toddlers and infants is free.
Address: 3000 NW 83 St, Gainesville, FL 32606
Explore Gainesville, Florida with these best tours. Get Started Today!
20. Lake Alice
Basking in the toasty Florida sun, you'll find the local Alligators taking it easy on the banks of Lake Alice, a small lake in a dedicated wildlife zone on the University of Florida campus.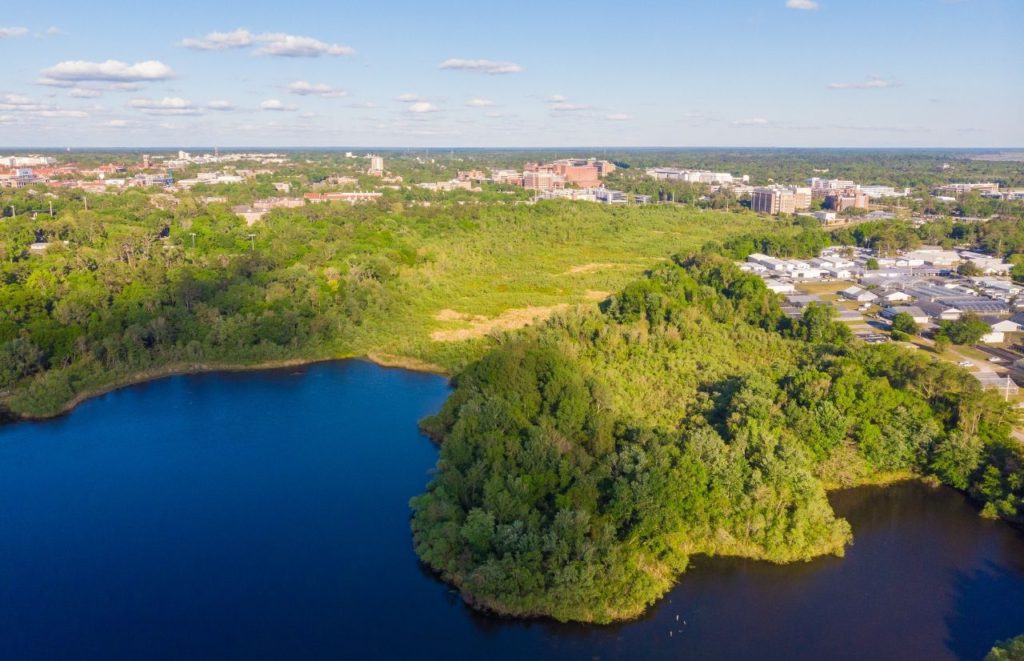 On the southwest bank of the lake, there's a really peaceful space – the Baughman Center – designed for private meditation as well as special events.
The bat house across the road from the lake is home to around 300,000 bats. Pop in and let yourself be mesmerized by these largely misunderstood creatures of the night.
The observation area is typically open to the public in the spring and summer, in the period immediately after sunset.
ORDER NOW to secure your Walt Disney World theme park ticket! GET MY TICKETS.
21. Sweetwater Wetlands Park
As I am sure you can guess by the name; this park is 125 acres of wetlands and ponds that are home to a number of interesting animals.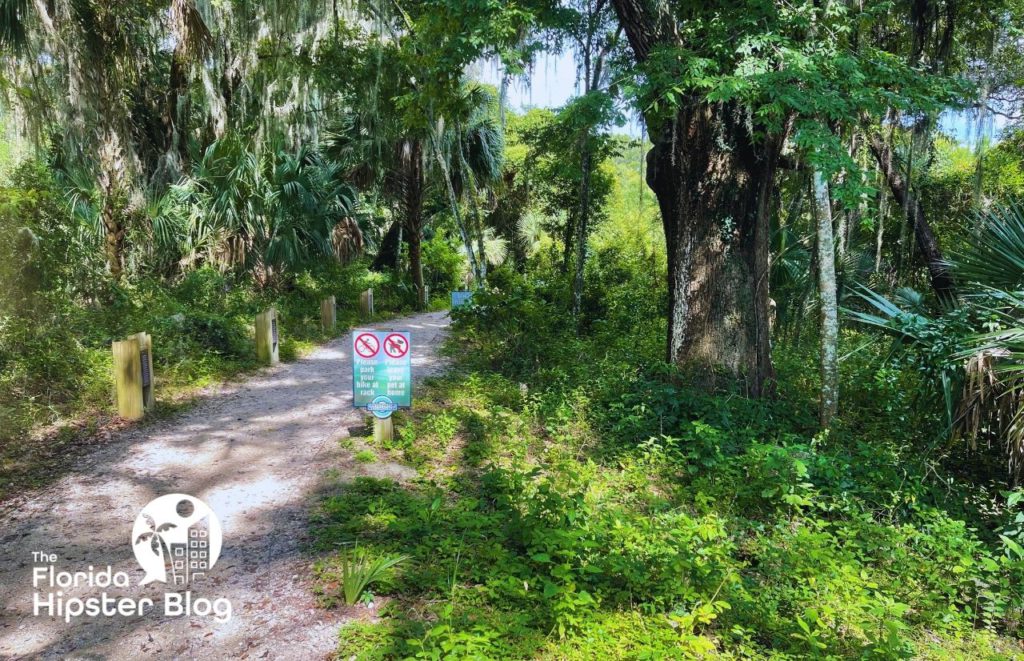 The park is made up of 3.5 miles of nature trails. Much of this trail is boardwalks, getting you up close and personal with the wetlands.
Sweetwater Wetlands Park has become a favorite for bird watchers, with over 255 species either migrating through or making this area their home. The daily entrance fee is $5 per vehicle.
Address: 325 SW Williston Road Gainesville, FL 32608
22. Devil's Millhopper Geological State Park
A rainforest in Florida? Who knew?! This unique sinkhole has created Florida's own mini rainforest with rich vegetation and tons of wildlife.

As you descend into the sinkhole you will feel like you've been transported to a faraway land while you discover this rare ecosystem.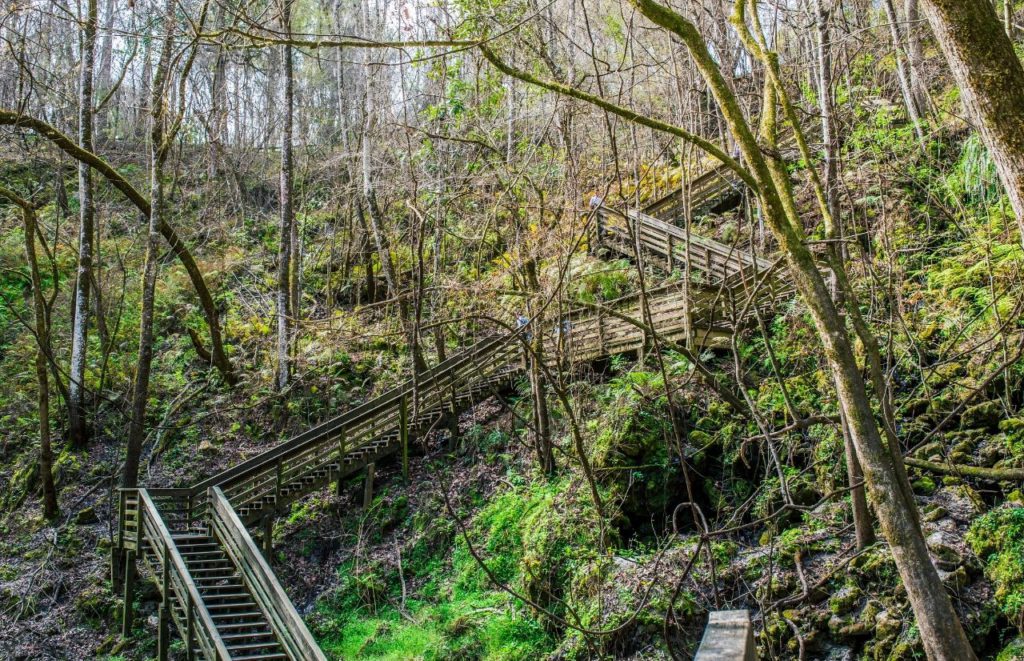 Between the temperature drop, the thick canopy, and water trickling through the limestone, you will forget that you're in Florida entirely. Keep your eyes open for tree frogs!
A trip to Devil's Millhopper costs $4 per vehicle or $2 for pedestrians and bicyclists.
Address: 4732 Millhopper Road Gainesville, FL 32653
23. Kanapaha Botanical Gardens
Located near Lake Kanapaha, these botanical gardens are sure to blow you away. It's the perfect spot for a slow morning walk with your dog or an afternoon picnic with your loved ones.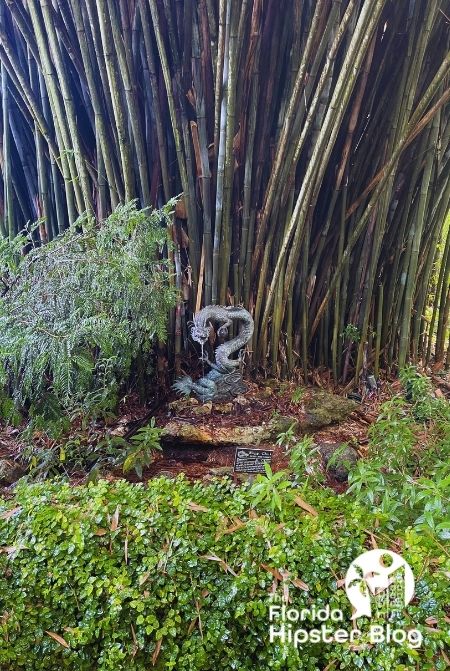 If you're looking for blooming, colorful flowers, the best months are June through September. However, there are gorgeous plants on display year-round, including the largest bamboo display and herb garden in the Southeast.
Prices on a normal day are $10 for adults, $5 for children, and free for kids under five.
Address: 4700 SW 58th Dr, Gainesville, FL 32608
24. Solar Walk
The Solar Walk is situated on NW 8th Avenue and is a 4 billion to 1 scale model of our solar system, spanning 0.9 miles.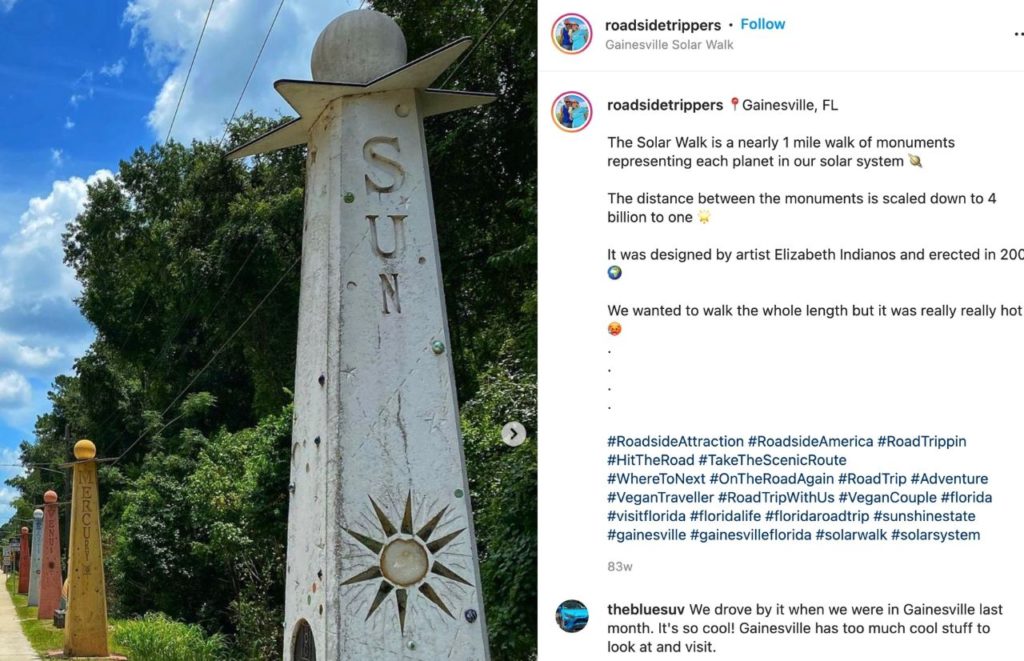 Launched in 2002, each planet is represented by a monument designed by Elizabeth Indianos, paired with informational plaques designed by Tim Malles.
In 2008, Indianos returned to add two Halley Comet sculptures to the popular public art installation.
Address: NW 8th Ave Gainesville, FL 32605
25. Mill Creek Farm
Ok, this one's not quite free… admission is two carrots for the beautiful horses who live at this very special sanctuary.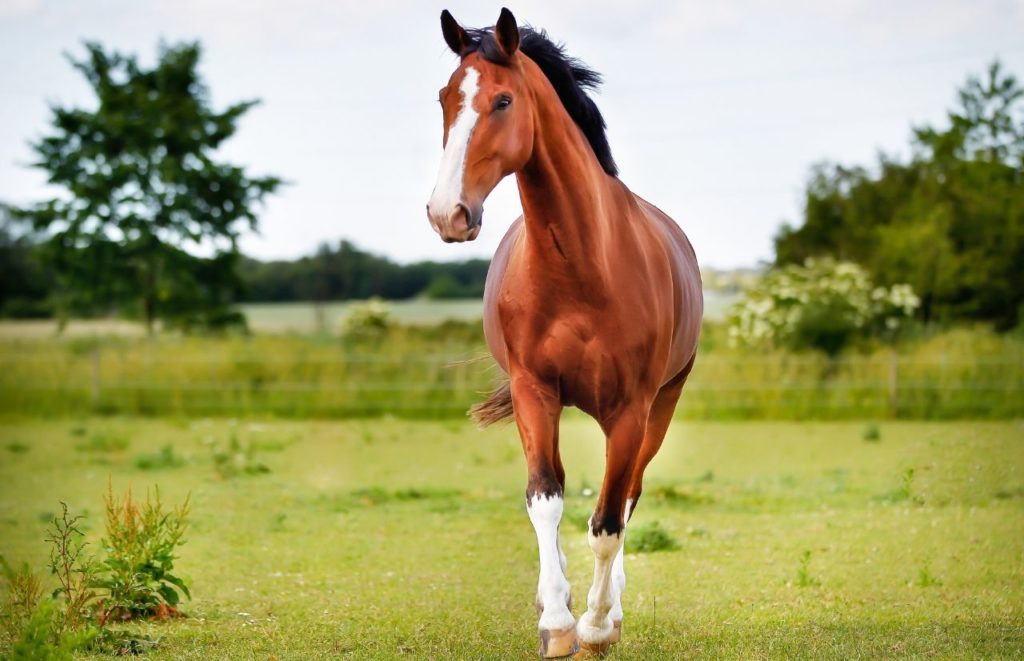 The self-styled "retirement home for horses" offers a safe and comfortable environment for elderly horses who haven't been treated so well by their former owners.
You can visit the horses at Mill Creek Farm and show them your love any Saturday from 11 a.m. to 3 p.m.
Address: 20307 NW C.R. 235A, Alachua, FL 32615-4228
26. Food Truck Tour
It is no surprise that Gainesville has some of the best food and food trucks in the state of Florida. The Gainesville food trucks have something from everyone.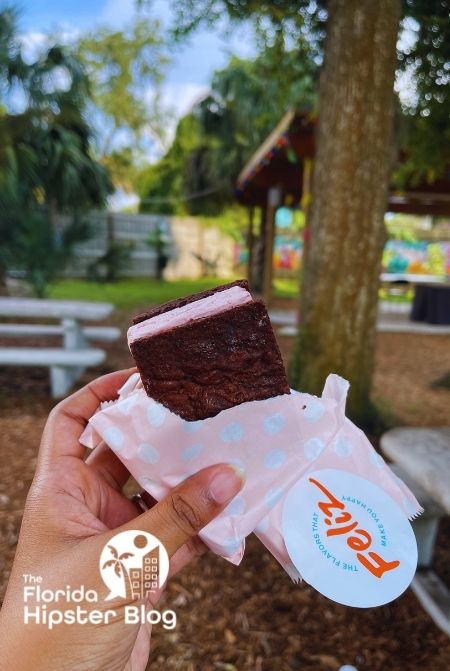 Some options include sweet treats, southern delights, Latin goodies, and plant-based comfort food.
And just like any other foodie tour, be sure to make a list of all of your must-do locations and have fun taking a dining tour of Gainesville, Florida.
Recommended: 7 Best Food Trucks in Gainesville That Will Make You CRAVE MORE!
27. Matheson History Museum
Ready to go back in time? If you want to learn more about the fascinating history behind Gainesville, Alachua County, and surrounding areas, you have to plan a visit to the Matheson History Museum.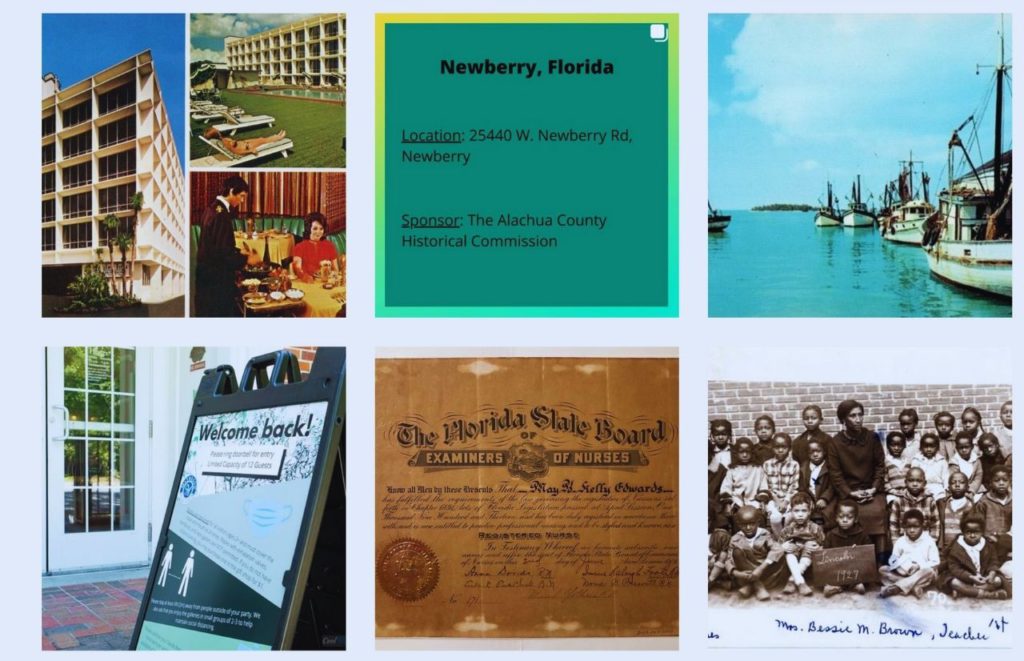 Within the complex, you will find the main exhibit gallery, 1867 Matheson House, Library & Archives, Tison Tool Barn, and Sweetwater Park, so make sure to set aside at least a few hours for the attraction.
The museum is open from Wednesday and Saturday and is free of admission.
Address: 513 East University Avenue Gainesville, FL 32601
28. Morningside Nature Center Of Florida
If you're looking for wildflowers, Morningside Nature Center is the Gainesville park for you! What makes this spot unique is the fact that it's one of the only fire-dependent woodlands left.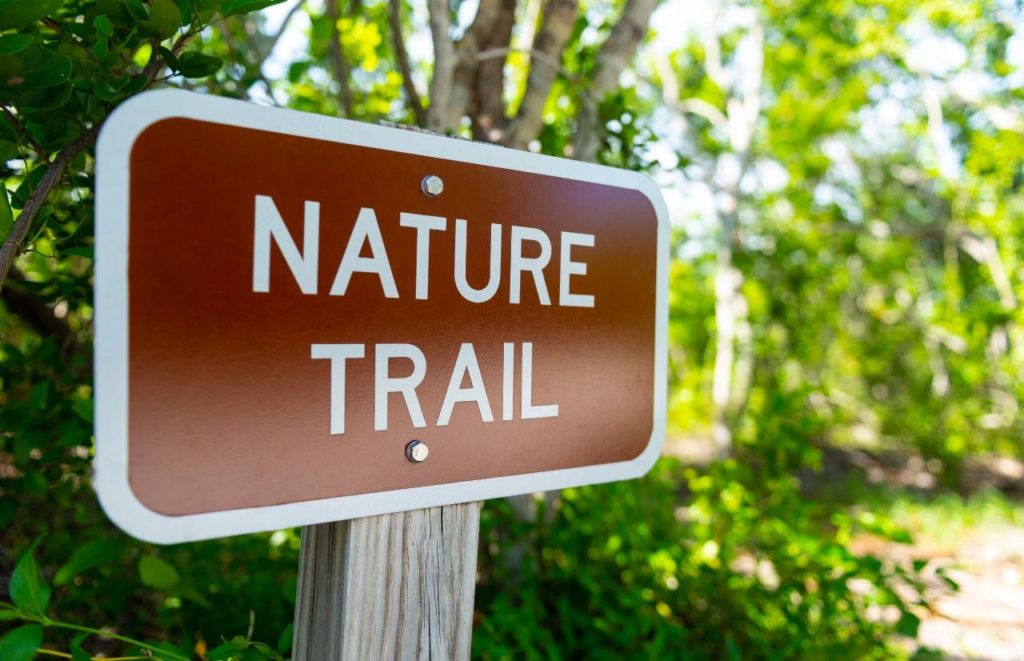 Here you will find 6 miles of trails that wind through various habitats that are home to a diverse collection of animals.
The park also offers a Living History Farm, the Barnyard Buddies program, and the Frogs and Friends program. Each of these programs is free of charge, but they do accept donations to keep the park and programs running.
Address: 3540 E University Ave. Gainesville, FL 32641
29. Alfred A. Ring Park
This is a gorgeous spot to enjoy a quick 1.5-mile hike through the forest and along Hogtown Creek. The area was donated by a university professor, businessman, and philanthropist who enjoyed spending time in nature.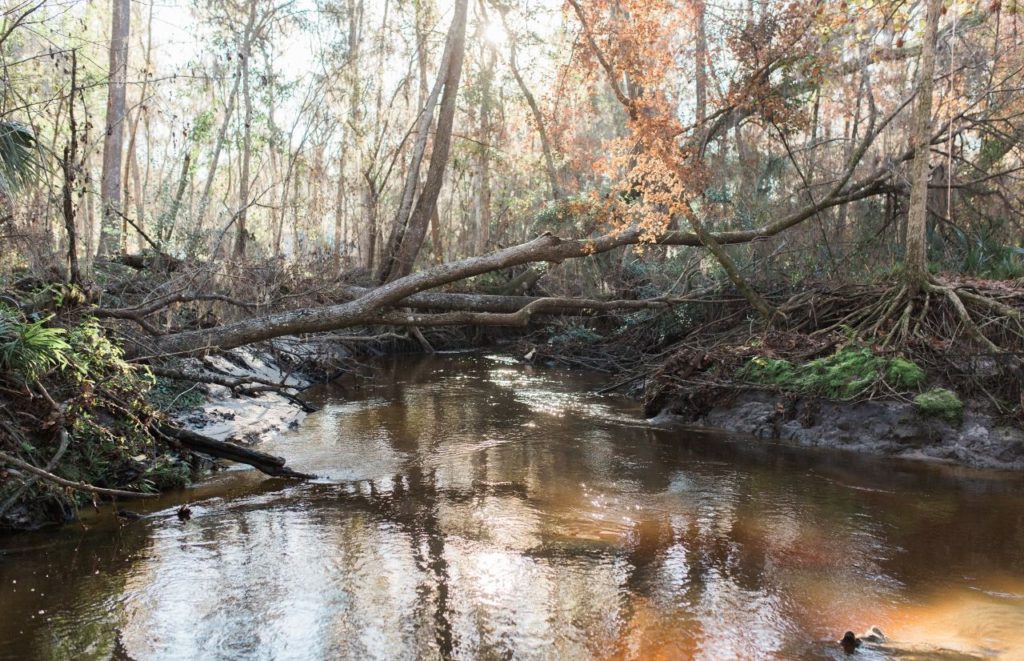 I recommend you stay on the trail and enjoy the educational signs throughout the park with information on the local habitats. Alfred A. Ring Park has no fee.
Address: 1801 NW 23rd Blvd, Gainesville, FL
30. San Felasco Hammock Preserve State Park
Another state park and bird lover's paradise, the San Felsaco Hammock Preserve also stands out for its many species of hardwood trees.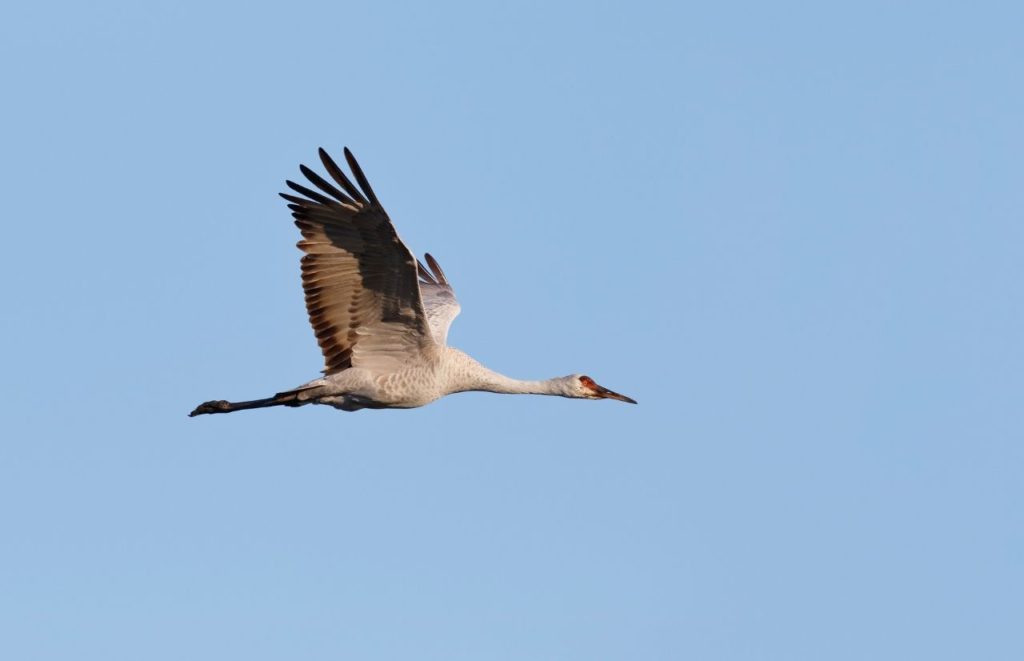 The trail system at San Felasco Hammock Preserve is impressive with separate trails for cross country bicyclists, equestrians, and trekkers.
San Felasco Hammock Preserve has reserved nearly two-thirds of the trails for hikers so they can truly get that immersed-in-nature feeling.
It costs $4 per vehicle plus $2 for pedestrians, bicyclists, and extra passengers.
Address: 13201 San Felasco Parkway Alachua FL 32615
31. Bluefield Estate Winery
The family owned Bluefield Estate Winery is full of heart and soul, specializing in blueberries and muscadine grapes and offering a distinctive wine menu with some one-of-a-kind creations.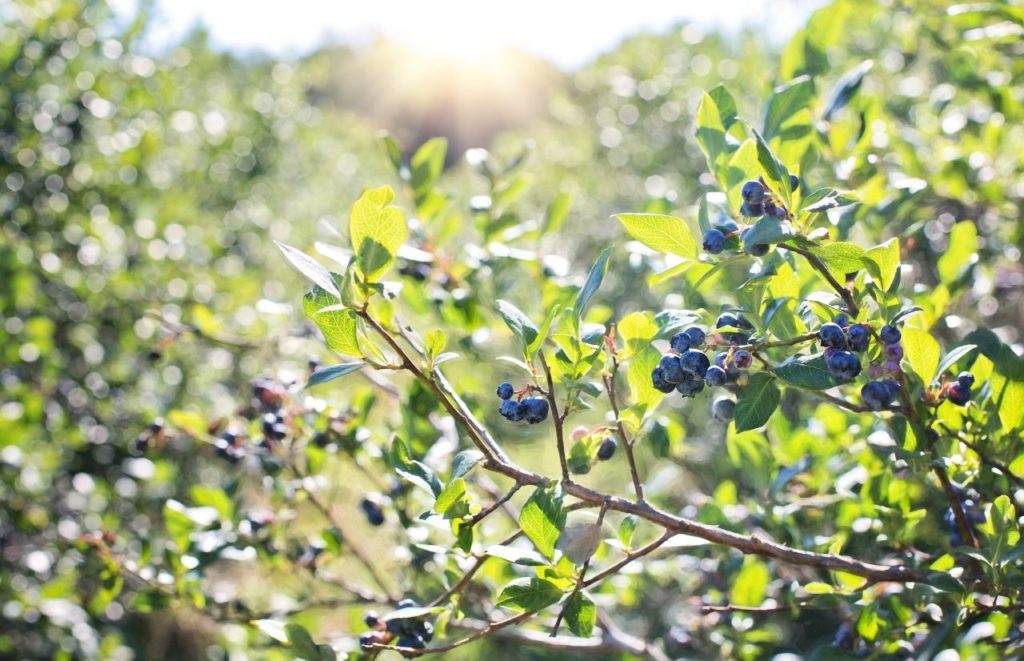 Whilst a lot of wineries are to be found in Gainesville nowhere is like Bluefield Estate Winery with its unusual wines that include 'Blackberry Bliss', 'Sweet Blueberry' and 'Green Apple Affair' amongst many offers.
Not only does Bluefield Estate Winery offer a unique wine tasting experience that is one of top things to do in Gainesville, the tastings are also within a relaxed environment with very reasonable pricing giving you even more incentive to sample a tipple or four.
Address: 22 NE, Co Rd 234, Gainesville, FL 32641
Get your Bluefield Estate Winery discount ticket from Groupon TODAY!
32. Blackadder Brewing Company
Serving up Belgian inspired beer in the heart of North Central Florida, Blackadder Brewing Company features 40 taps of surprising flavors within a traditional pub atmosphere.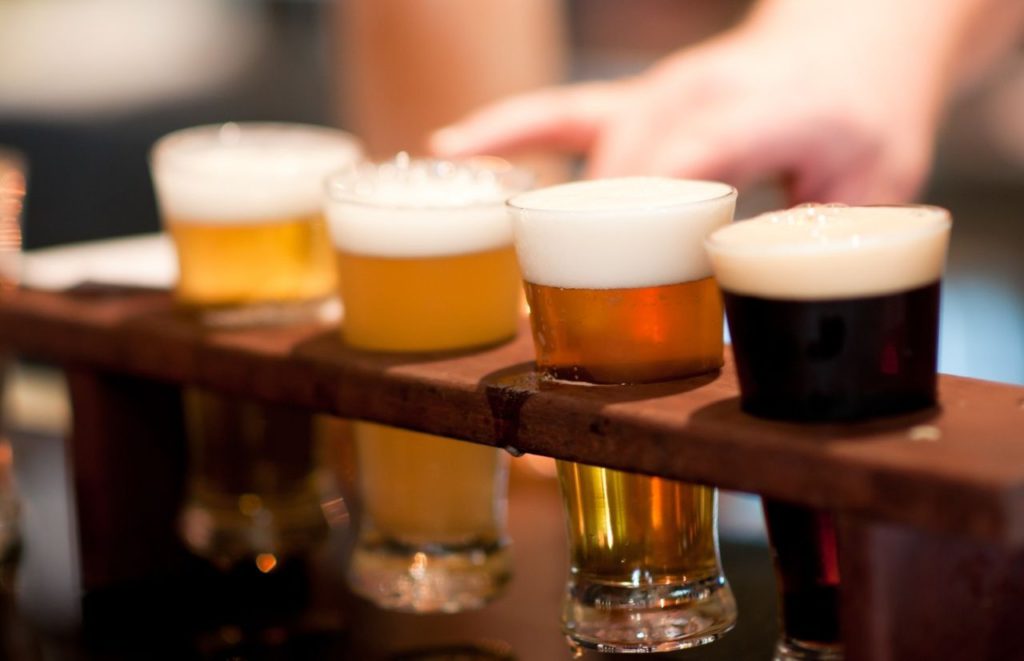 The company is dedicated to celebrating beer culture and creating unique quality flavors to set them apart from any competition.
The award-winning beers have won Blackadder Brewing Company gold and silver medals for Best Florida Beer Professional in both 2019 and 2020.
Whilst you can stop by, the brewery also hosts great evening events including charity bingo, trivia nights and a book club.
The most interesting event is the monthly Om and Foam, a brewery yoga session that will take through a movement flow before enjoying a Blackadder Brewing Company beer, one of the most unique things to do in Gainesville.
Address: 618 NW 60th St suite a, Gainesville, FL 32607
Compare and Book Cheap Flights on Over 600 Airlines with CheapOAir TODAY!
33. Visit one of Gainesville Festivals
Gainesville offers an extensive calendar of fun, fascinating festivals and whilst the town hosts its fair share of music festivals and county fairs, so much more is on offer here.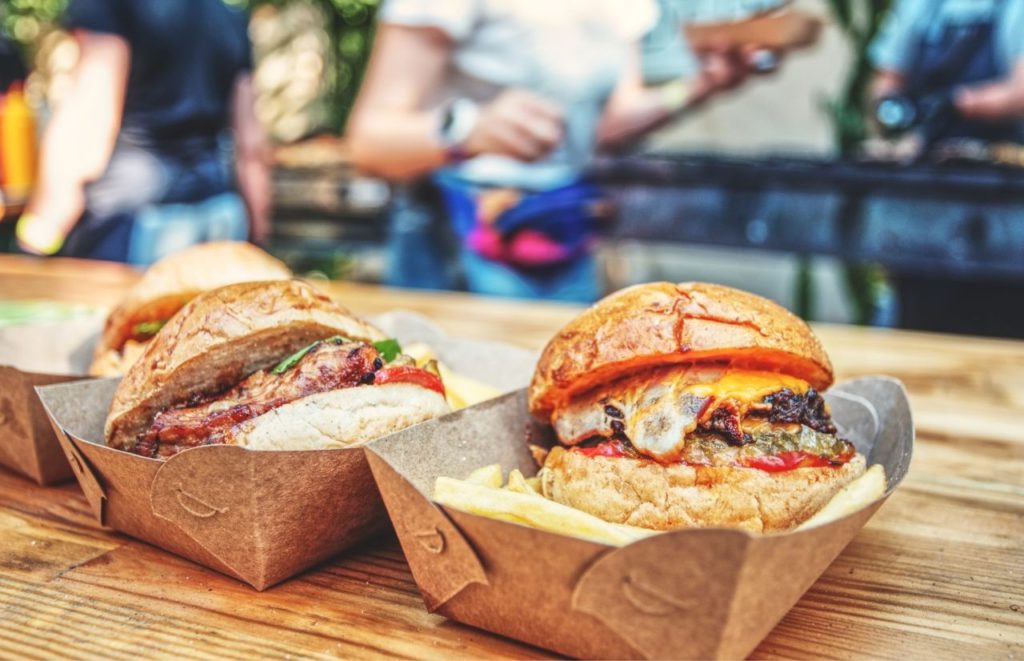 Whatever your interests may be, it is likely that a festival dedicated to it will be held in the town at some point throughout the year and some of Gainesville's festivals are so popular and unique that attendees flock in from across the US.
From beer and food festivals to Medieval faires and Jest Fest, a circus performers event, there is something for everyone including art shows, wildlife festivals and even a watermelon eating contest.
34. Santa Fe College Teaching Zoo
Gainesville is proud to be the home of the only zookeeper training facility on a college campus within the US.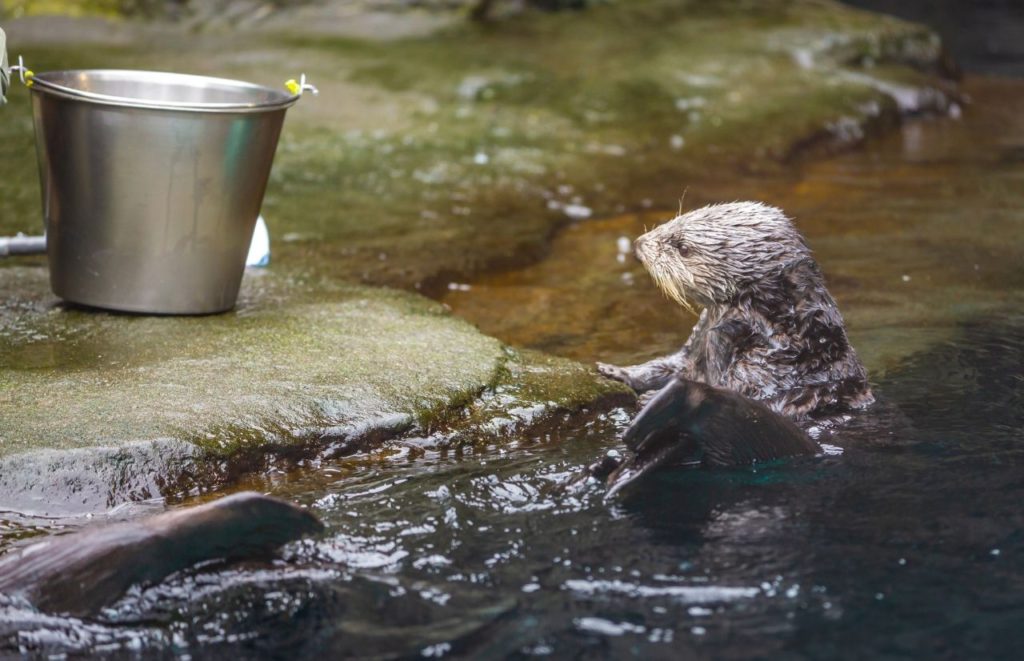 This 10-acre zoo trains the zookeepers of tomorrow who are enrolled on the college's Zoo Animal Technology program.
Santa Fe College Teaching Zoo is more than just an education facility and is a fully functioning zoo open to the public offering self-guided or private tours, animal encounters and even the opportunity to be a zookeeper for a day.
Address: 3000 NW 83 St Building Z, Gainesville, FL 32606
Florida Flexible Cancellation Vacation Rentals! Check it out here.
35. Lubee Bat Conservancy
As a non-profit organization dedicated to the conservation and education of bats and their habitats, Lubee Bat Conservancy supports both local and global efforts.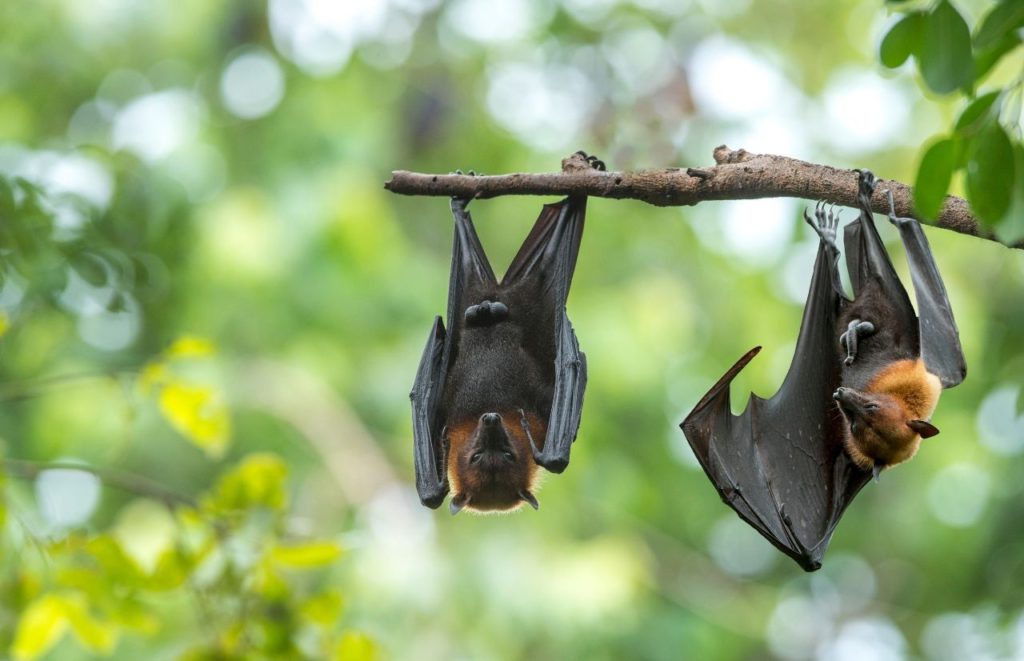 The center houses endangered bats in addition to maintaining active conservation and education programs, the only organization in the world to do so.
You can head to Lubee Bat Conservancy to experience a bat tour for a unique opportunity to view some of the world's most endangered bats, feed them and snap some incredible photos.
Address: 1309 NW 192nd Ave, Gainesville, FL 32609
36. Gainesville Raceway
Considered one of the fastest tracks on the NHRA drag racing circuit, Gainesville Raceway is the home of drag racing in Florida.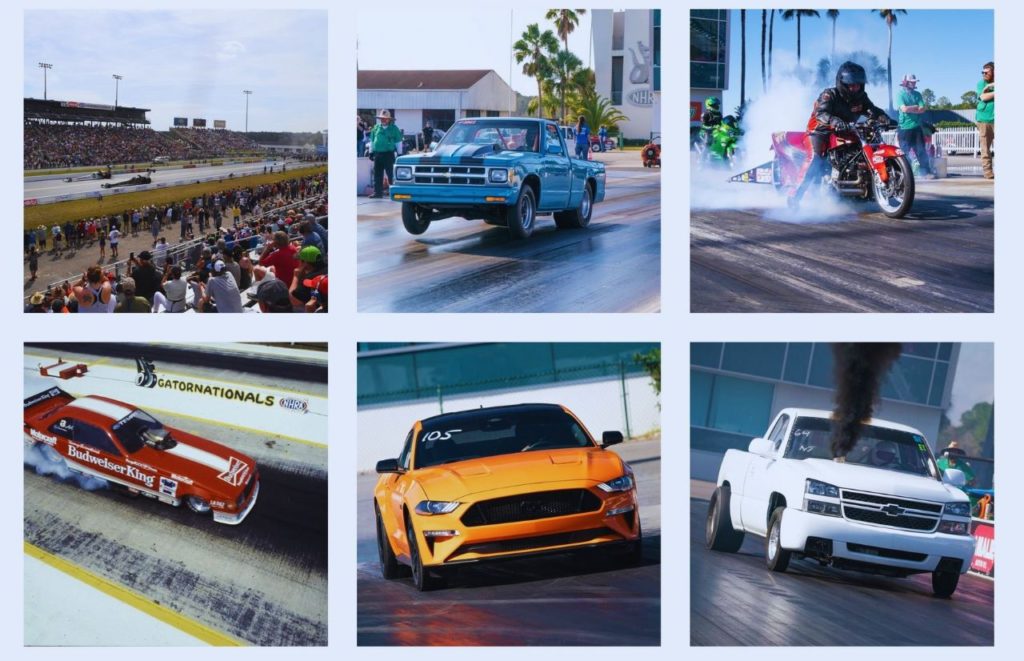 The track hosts the annual NHRA Gatornationals early on in the season and is one of the most thrilling events in the motor sporting calendar.
When Gainesville Raceway isn't hosting the excitement and drama that comes with the NHRA event, the circuit operates a drag racing training school, junior competitions and car building competitions.
Any event held at the raceway is fun and exciting, but if you're in town for the big NHRA Gatornational, you don't want to miss one of the most exhilarating things to do in Gainesville.
Address: 11211 N County Road 225, Gainesville, Florida 32609
37. Swamp Head Brewery
Brewing world-class beers and hosting interesting tasting sessions, Swamp Head Brewery has become a key player in the microbrewing industry offering craft ales, a low-key environment and a drive thru.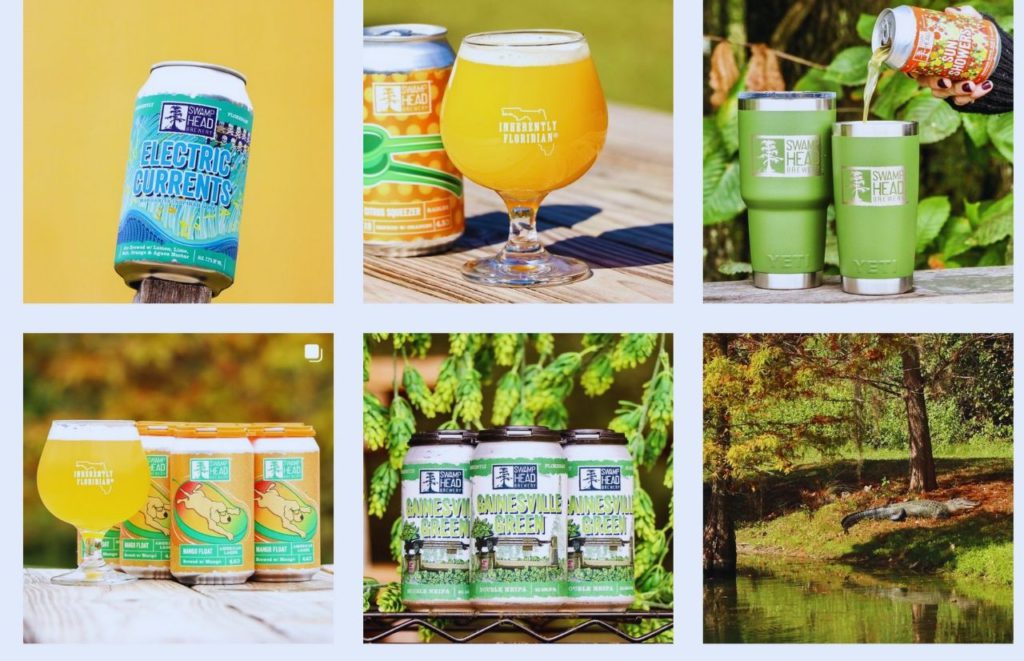 The tasting room is a great place to try the best of what Swamp Head Brewery has to offer with fun, friendly sessions sampling an array of great beer.
In addition to incredible beer, the brewery offers big taste with a small footprint taking sustainability seriously by sourcing close to home, recycling every part of the brewing process they can and is partnered with We Are Neutral to host carbon neutral events.
Address: 3650 SW 42nd Ave, Gainesville, FL 32608
38. Carson Springs Wildlife Conservation Foundation
The home of 25 different species, Carson Springs Wildlife Conservation Foundation is devoted to the education, conservation and preservation of these magnificent animals.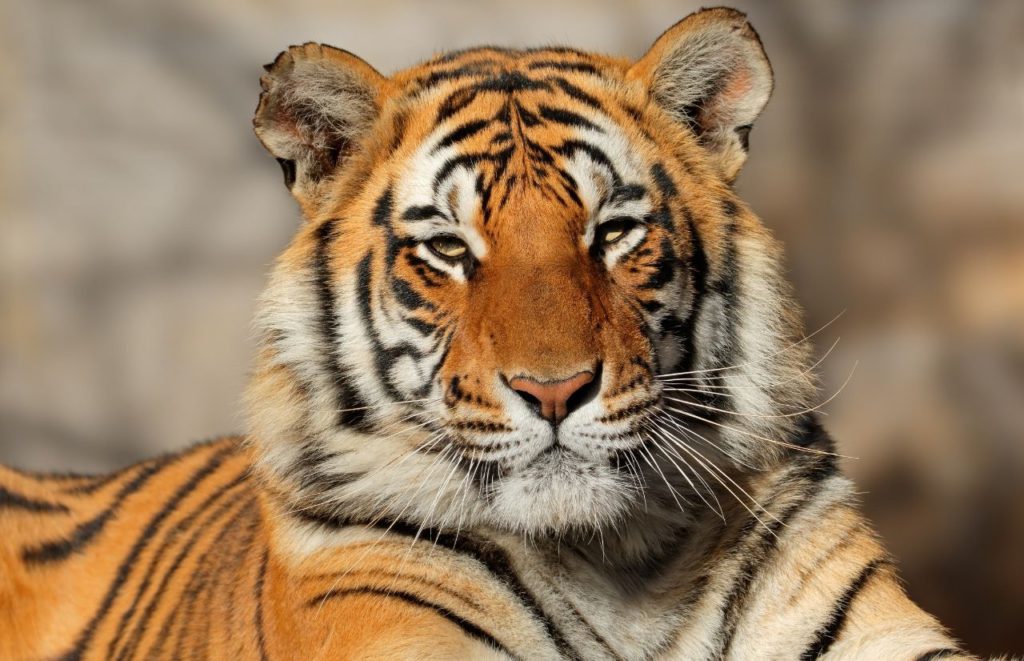 Entirely funded by donations, the animal park cares for and protects leopards, lemurs and hyenas amongst many other animals.
Professional zoologists guide the tours providing a wealth of information on each species, detailing the personal stories of some of the animals and showcasing some of the world's most endangered mammals.
Address: 8528 E, County Rd 225, Gainesville, FL 32609
39. Haile Farmers Market
Running for over two decades, Haile Farmers Market is an independent, weekly event run by farmers.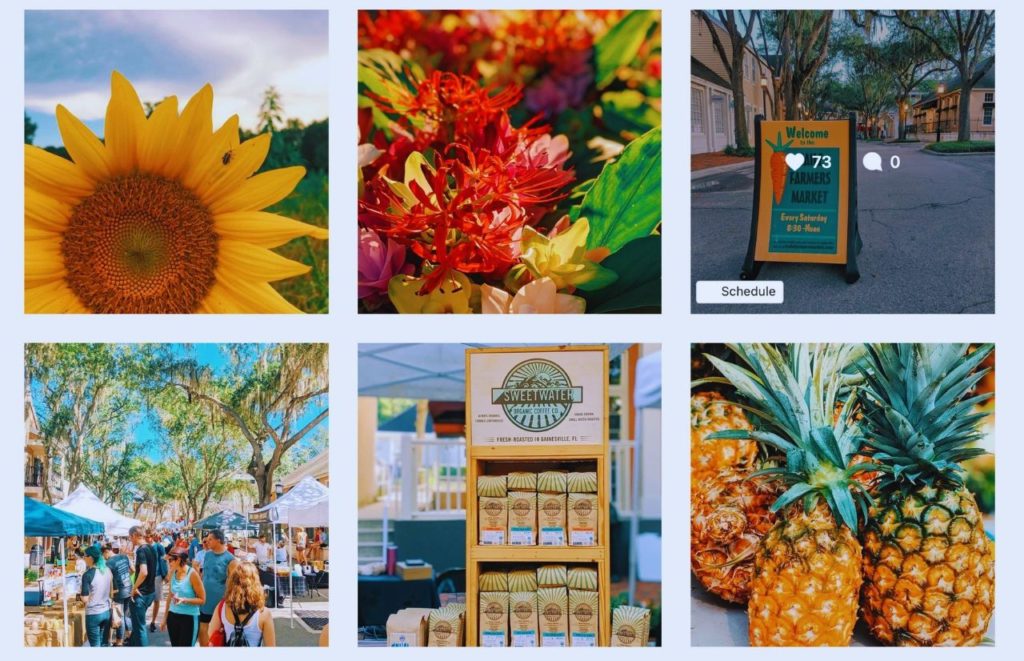 Bringing natural produce to Gainesville every Saturday morning, the farmers market sells fresh groceries, prepared food and handmade gifts.
All produce is freshly picked, locally grown and in season meaning you will not find better quality anywhere else.
With over 50 registered vendors, there is an abundance of stalls to visit along with exciting, local artists entertaining the crowds with live music.
Address: 5213 SW 91st Terrace, Gainesville, FL 32608
40. Paddle Boating at Lake Wauburg
The relaxing Lake Wauburg is a great place to visit if you're looking to unwind and enjoy the great outdoors.
The lake admission and activities are free for students, faculty and staff of the University of Florida who can take up to 4 guests with them.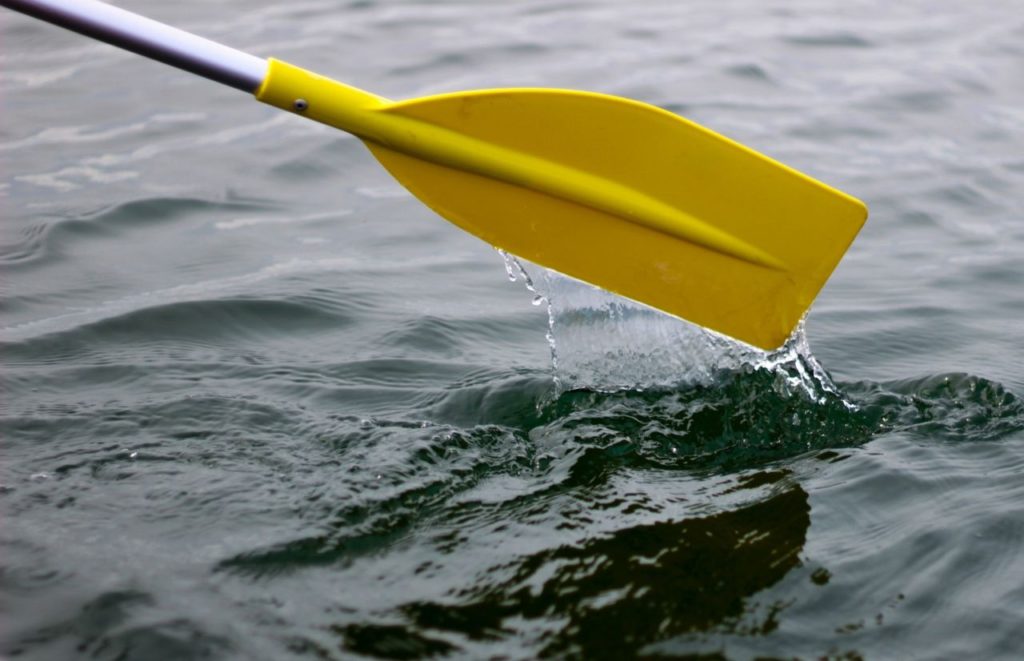 A myriad of activities can be enjoyed at Lake Wauburg including canoeing, swimming and volleyball.
Paddle boating is a great activity with the calm lake providing the perfect conditions whilst the surrounding landscape offers stunning scenery to take in.
With paddle boats seating up to 4 people, the experience is fun for all the family or one to be enjoyed with a number of friends.
Address: 133 Regatta Drive Micanopy, Florida 32667
41. Dudley Farm Historic State Park
The working farm of Dudley Farm Historic State Park takes visitors back in time to experience what life was like during Florida's agricultural past.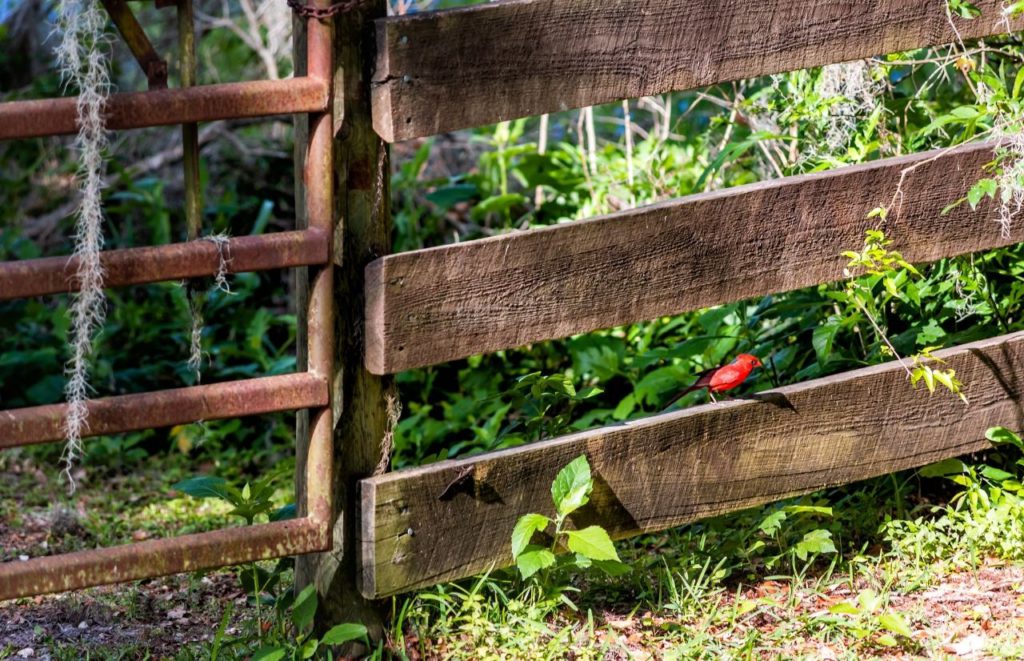 Listed on the National Register of Historic Places, the 325-acre grounds showcase the farm as it was during the late 19th and early 20th centuries and tells the story of three generations of the Dudley family.
Eighteen original rural buildings still stand, completely furnished, whilst the nature trail is the place to spot wildlife such as deer, gopher tortoises and wild turkey.
With the opportunity to get involved by feeding the chickens, plowing the garden or chopping firewood, the authentic working farm blasts you straight to the past and is one of the most fascinating things to do in Gainesville.
Address: 18730 W Newberry Rd, Newberry, FL 32669
42. Rock Climbing at Climb the Knot
The ultimate hub for the climbing community of Gainesville, Climb The Knot was built by climbers for climbers.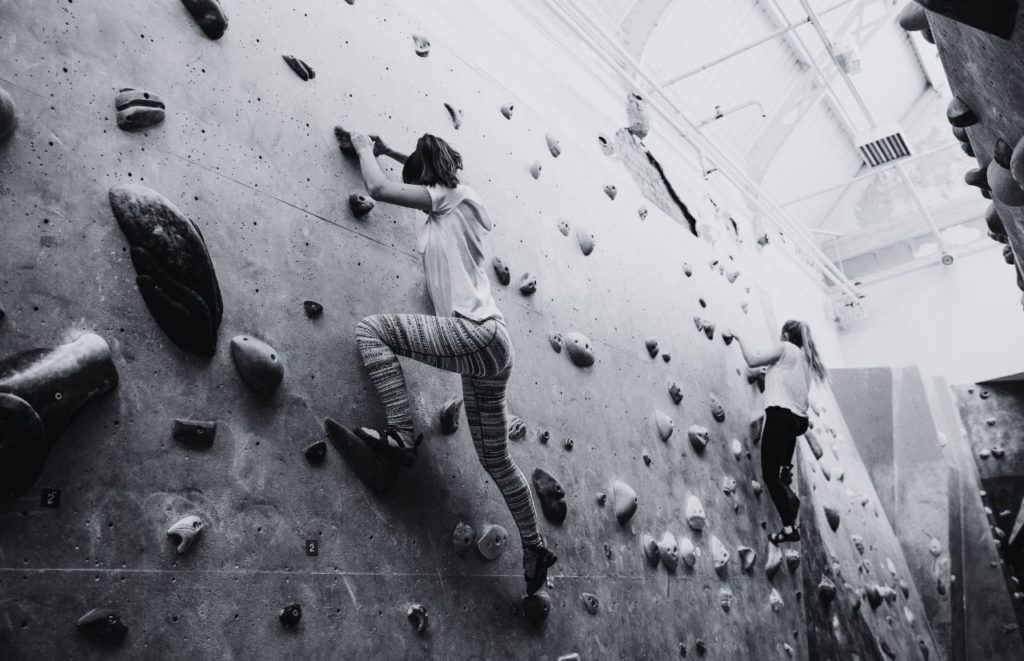 With facilities for complete beginners to seasoned pros, Climb The Knot is a fantastic place to try out a new hobby or test your ability.
However, Climb The Knot is more than just your average climbing wall, also hosting climbing training, fitness classes and yoga sessions making Climb The Knot one of the best fitness centers in Gainesville.
Address: 704 S Main St, Gainesville, FL 32601
43. Hangout at Westside Park
Westside Park is Gainesvilles most popular green space with extensive amenities, three playgrounds and 1.5 miles of shaded trails.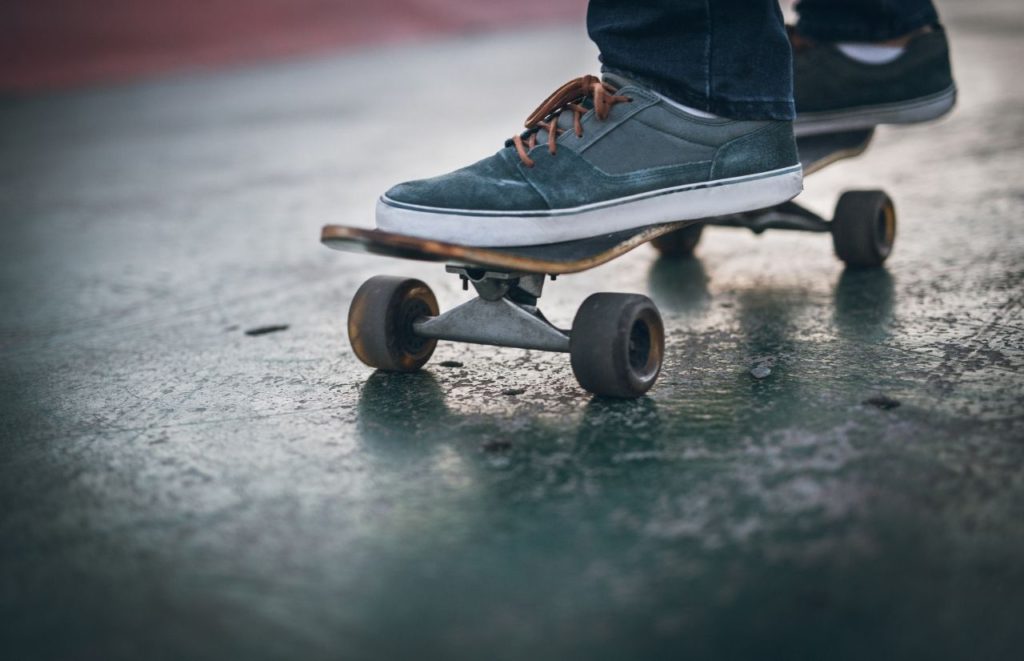 The park has so much to offer with the beautiful park home to baseball fields, basketball courts, a skate park and a tennis center.
In addition, Westside Park also features an Olympic pool complete with dive tower, splash pad and lap lanes for endless water activity. A true gem of Gainesville, Westside Park is an ideal destination for those wanting to enjoy activity or simply get out into nature.
Address: 1001 NW 34th Street, 32605
44. Shop for Antiques in Micanopy
With a bounty of beautiful collectibles, one-of-a-kind items and the best antique dealers bringing their quality goods to markets and malls, Micanopy is the place to be for antique lovers.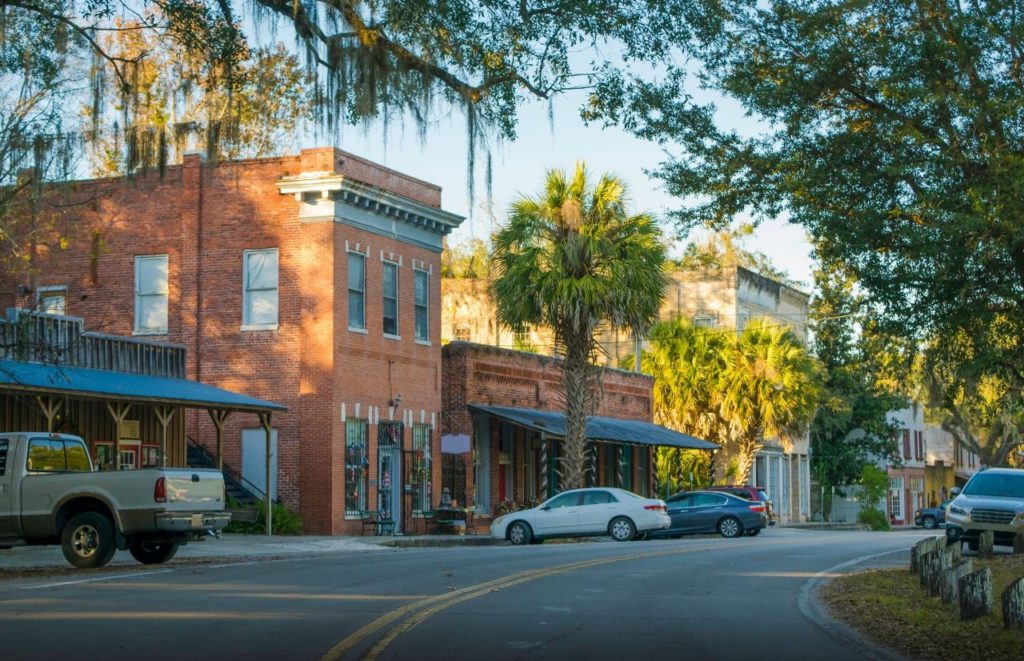 Whilst antique stores can be found scattered across Micanopy, the best destination is Antique City Mall, a 20,000 square foot warehouse bursting with exquisite antiques.
A one-stop-shop for all things unique, Antique City Mall will have you handing over your credit in no time.
Address: 17020 Southeast, Co Rd 234, Micanopy, FL 32667
45. Newberry Cornfield Halloween Maze
If you're looking for a spooktacular way to celebrate Halloween whether young or old, look no further than Newberry Cornfield Maze.
The maze offers one of the most fun and the most scary things to do in Gainesville.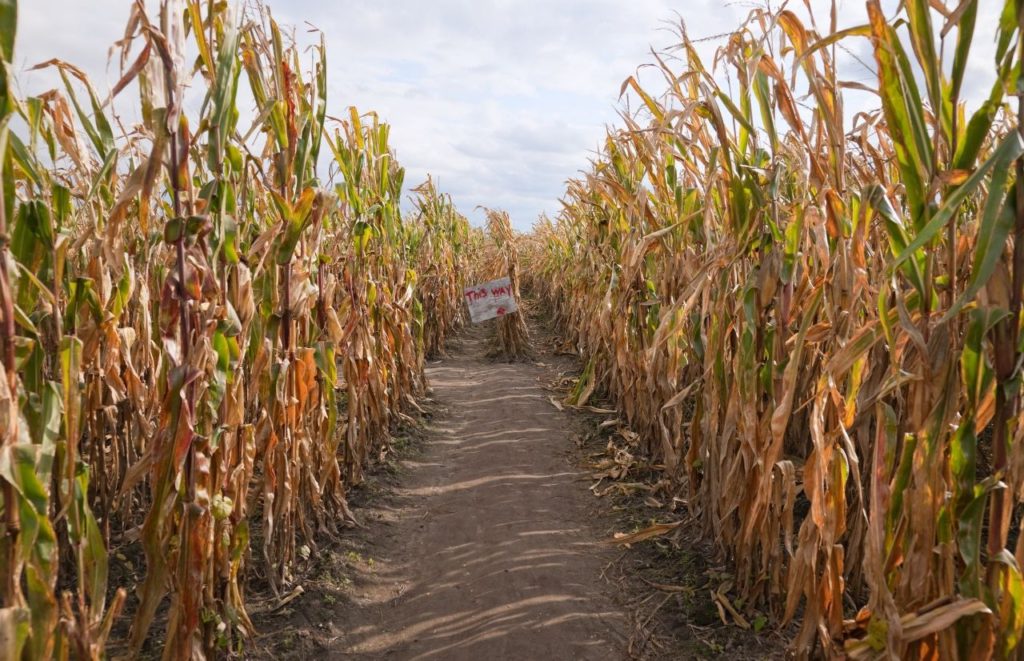 By day, the maze is a family friendly attraction and great fun for little ones along with a carnival style kids area of games, a bounce house and a cow train.
However, come nightfall, in creep the ghouls and ghosts for the ultimate haunted experience.
You never know what creatures are lurking around the corners within the maze and if you board the haunted hayride, beware as the living dead are roaming about.
Address: 20015 W Newberry Rd, Newberry, FL 32669
46. Roger's Farm (Strawberry Picking)
A fun family activity in the spring is a spot of strawberry picking, a fantastic way to get involved in selecting your own produce.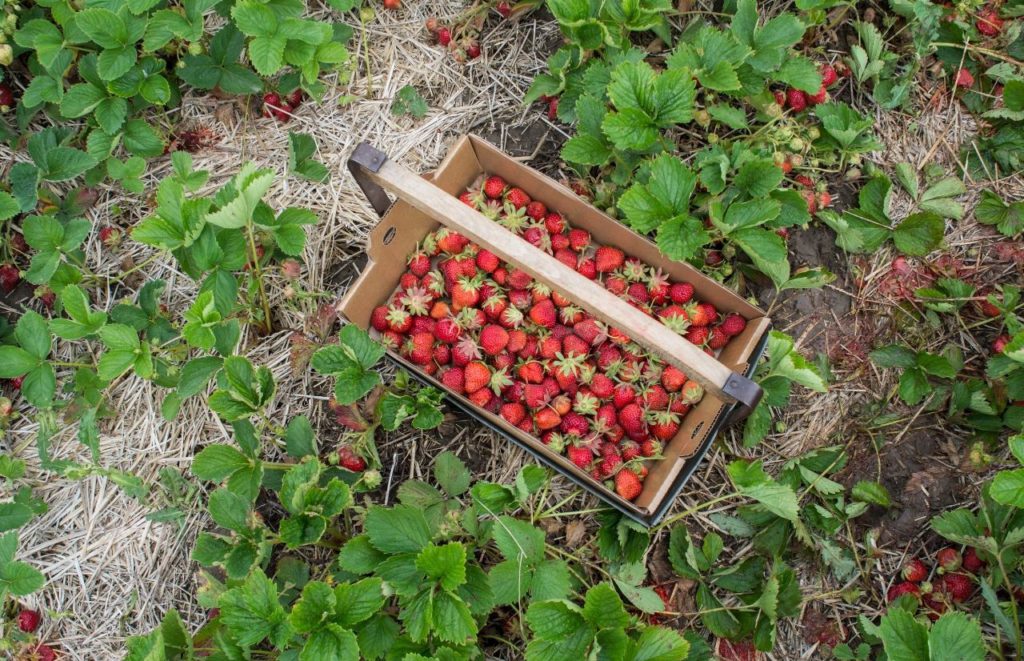 The family-owned Roger's Farm operates a u-pick strawberry field allowing you to select your own sweet berries and only pay for the ones you want. No strawberries taste as good as the ones you've picked yourself!
Address: 3831 NW 156th Ave, Gainesville, FL 32609
47. Visit Hoggetowne Medieval Faire
Showcasing performers, artisans and craftsmanship with a medieval flair, Hoggetowne Medieval Faire takes over Gainesville for three magical weekends every year.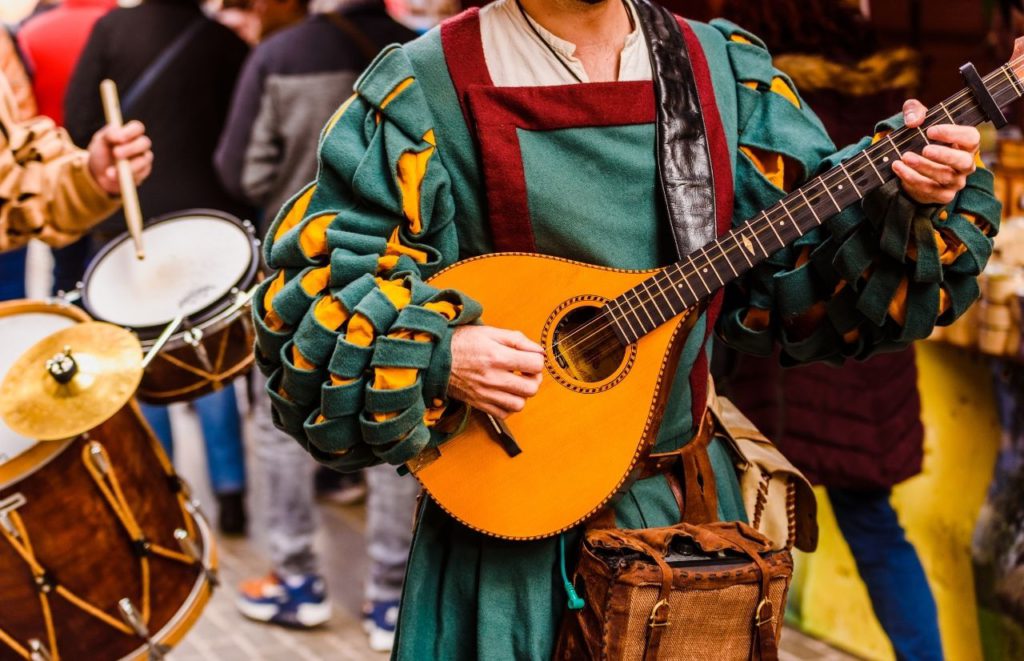 The event brings a medieval village to life celebrating the food, fashion and crafts of the past. Indulge in a feast, try out a spot of jousting or witness old-time magic as the excitement hits the streets during Gainesville's most popular festival.
Address: 9409 SW Archer Rd, Gainesville, FL
48. Enjoy a Sweet Treat from Halo Potato Donuts
After exploring all the things to do in Gainesville, you'll be looking for a sweet treat and nowhere is sweeter than Halo Potato Donuts.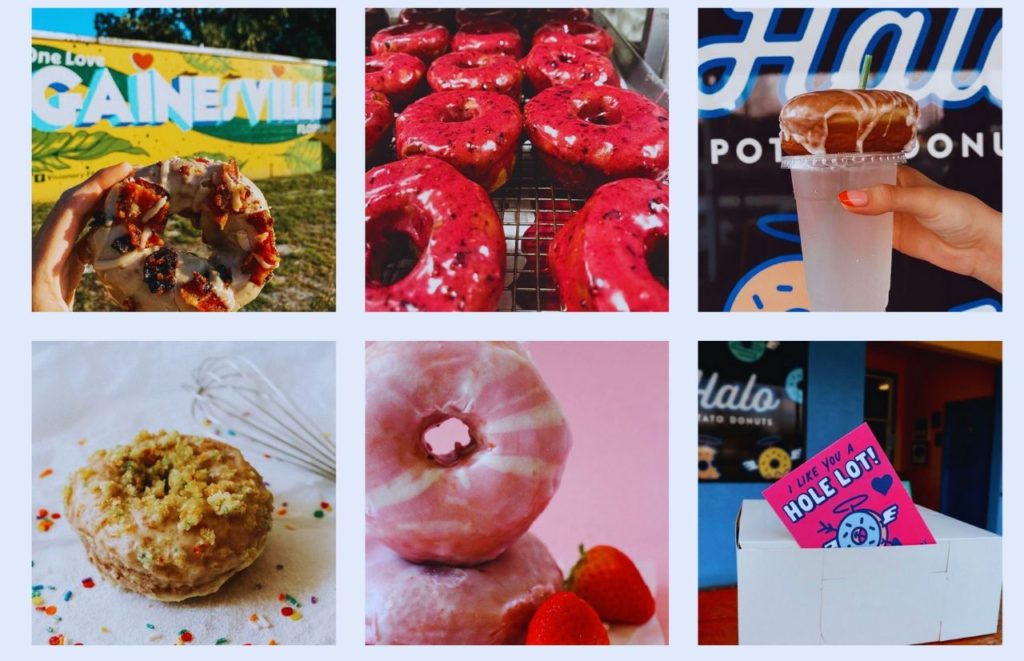 A unique concept to the donut world, a potato donut is a cross between your typical donut and cake giving you the best of both worlds.
The extensive menu is fun and exciting with classic flavors such as glazed and strawberry as well as more unique options like honey dipped and 'The Flamingo'.
Whichever flavor you choose, you're in for a mouthwatering experience like no other.
Address: 1323 S Main St, Gainesville, FL 32601
49. Dave And Busters
Dave and Busters is a powerhouse of the arcade industry, offering more than just your average arcade experience.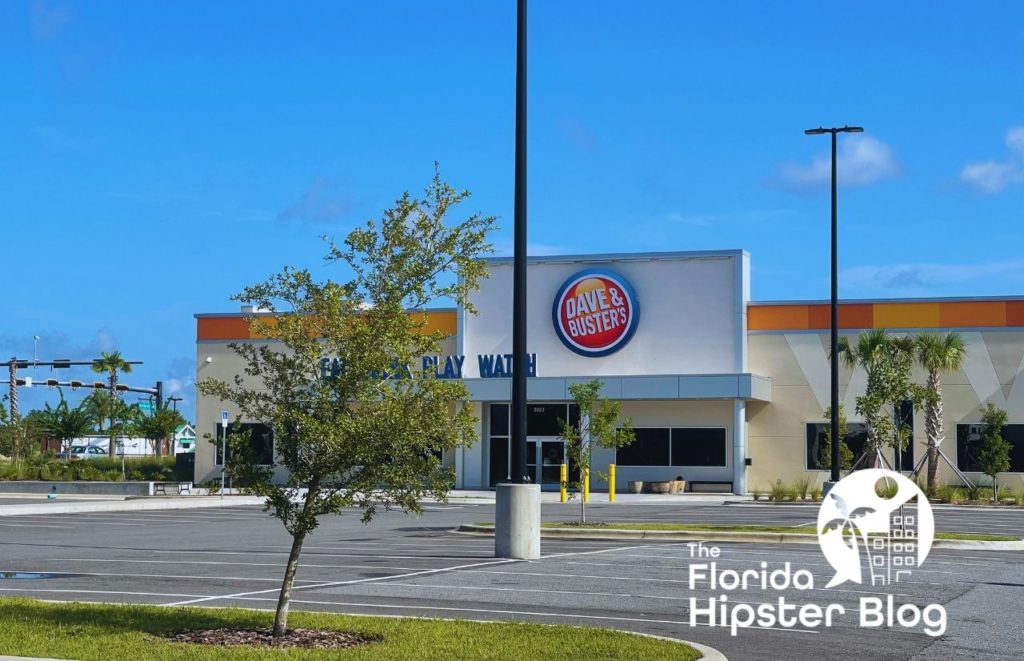 They have a full restaurant and bar, loads of high def televisions, and a huge open area of both classic and modern games. This Gainesville attraction is a great place to go for a fun night out with friends or family.
Address: 3023 SW 45th Street Gainesville, Florida 32608
50. Escape Game
When thinking about things to do in Gainesville, you should add an escape room to your vacation planning itinerary.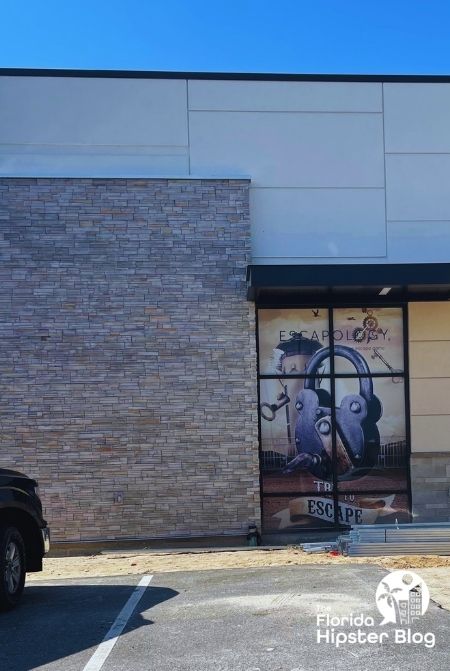 Most escape rooms have different missions and things for you to accomplish throughout the adventure.
They're also great to do for a fun night with friends, a date night with that special person, or a team-building exercise for your employees!
You can never go wrong with any of the escape rooms in Gainesville with the newest, Escapology, opening up soon!
Address: 4480 SW 32nd Road, Suite 10 Gainesville, FL
Get More Gainesville travel planning tips right here!
Final Thoughts
Wow! What a list!!!
There you have it. You officially know some of the best things to do in Gainesville for every type of visitor. Now it's your turn…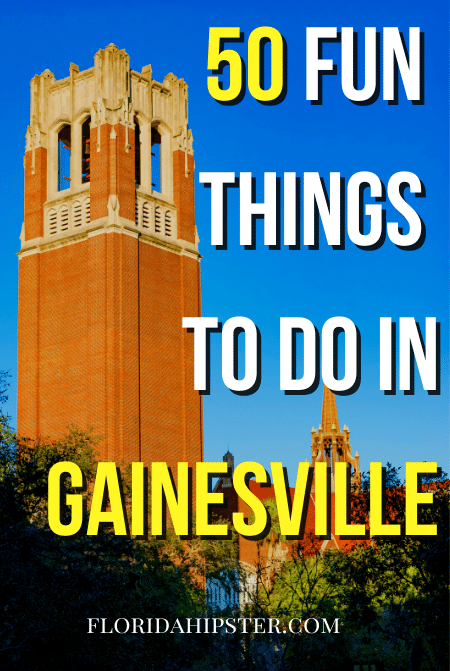 What's one of your favorite things to do in this historic Florida town? Leave your answer in the comments section below.
Happy Florida Travels!
If you enjoyed this article, then you'll love these: