With a staggering 103 craft breweries, Tampa is undoubtedly the beer capital of Florida. Home to over a quarter of breweries in the state, the Tampa Bay area is an exciting smorgasbord of craft beer.
Offering diverse flavor and experiences, the breweries in Tampa are some of the best places to visit in the area.
From traditional ales to unique concoctions and even a drop of moonshine, Tampa is one the most exciting and diverse beer destinations in the US.
Whether you are a beer fan or not, Tampa's breweries are seriously impressive and there is an eclectic mix of experiences to enjoy.
If you're spending time in Tampa, make sure you don't miss out on visiting one of the 13 best breweries in Tampa.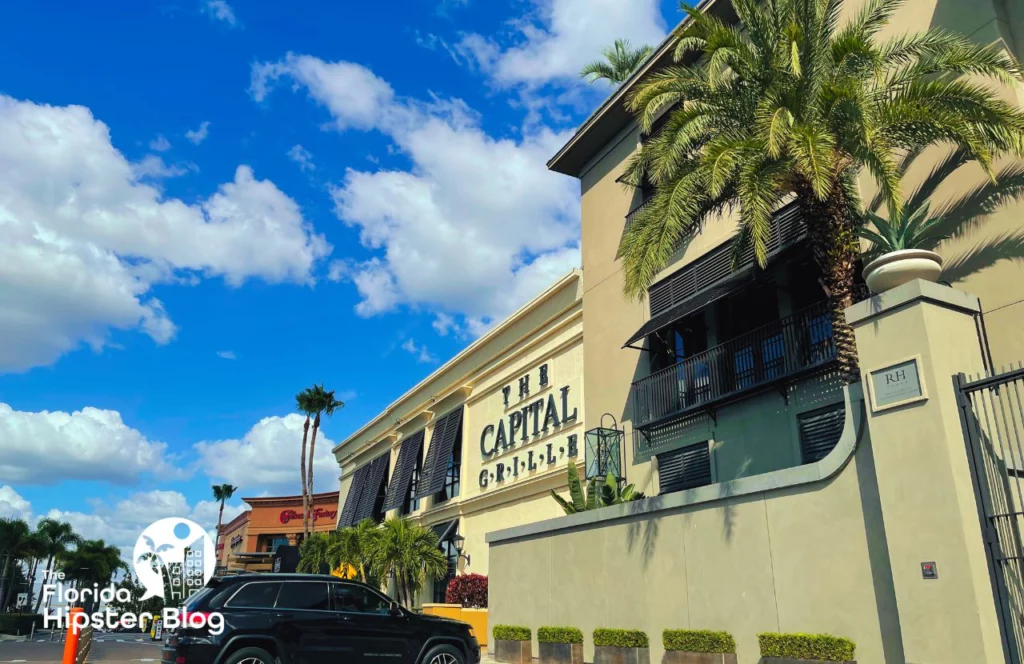 THIS POST MAY CONTAIN AFFILIATE LINKS. PLEASE READ MY DISCLOSURE FOR MORE INFO.  Which means if you click on certain links, I may receive a small commission at no additional charge to you.
1. Magnanimous Brewing
One of the most recent additions to the Tampa beer brewing scene, Magnanimous Brewing opened in 2020 and has taken the industry by storm.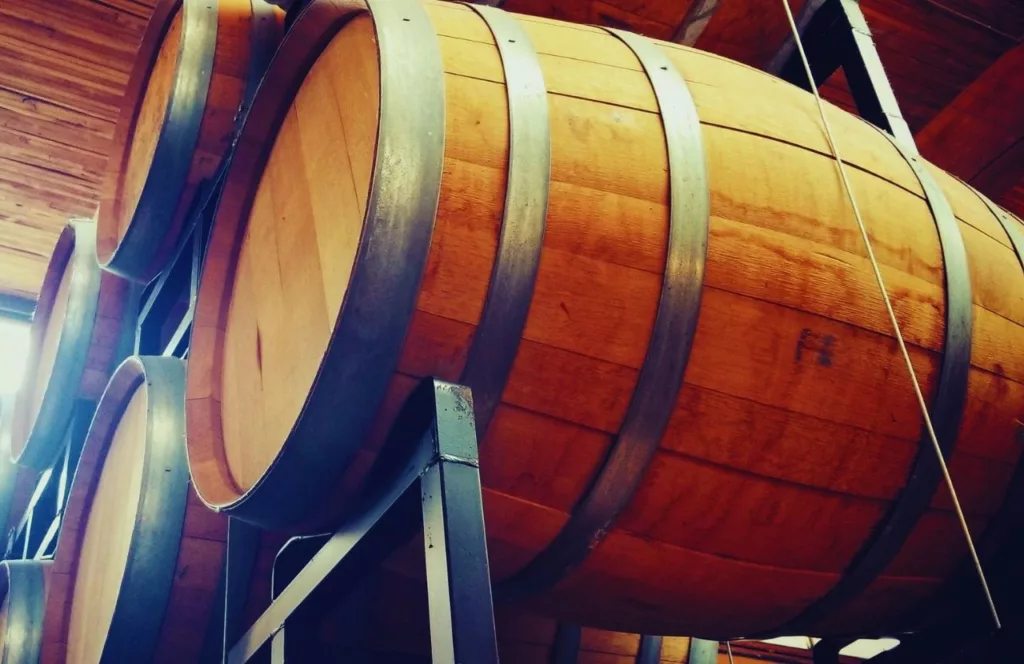 The brewery was two decades in the making, establishing its name on the festival circuit before opening up in Tampa Heights.
Why We Love This Tampa Brewery
Magnanimous Brewing is authentically Floridian and aims to tell the story of the state through the taste of its creations and the vibe of the brewery.
For a laid-back, southern experience, Magnanimous Brewing invites you to discover how decades of craft brewing has built one of Tampa's most successful breweries.
Get up to 82% off of the Tampa Bay attractions with Groupon TODAY!
2. Coppertail Brewing Company
For a taste adventure, Coppertail Brewing Company takes you on a journey of exciting flavor.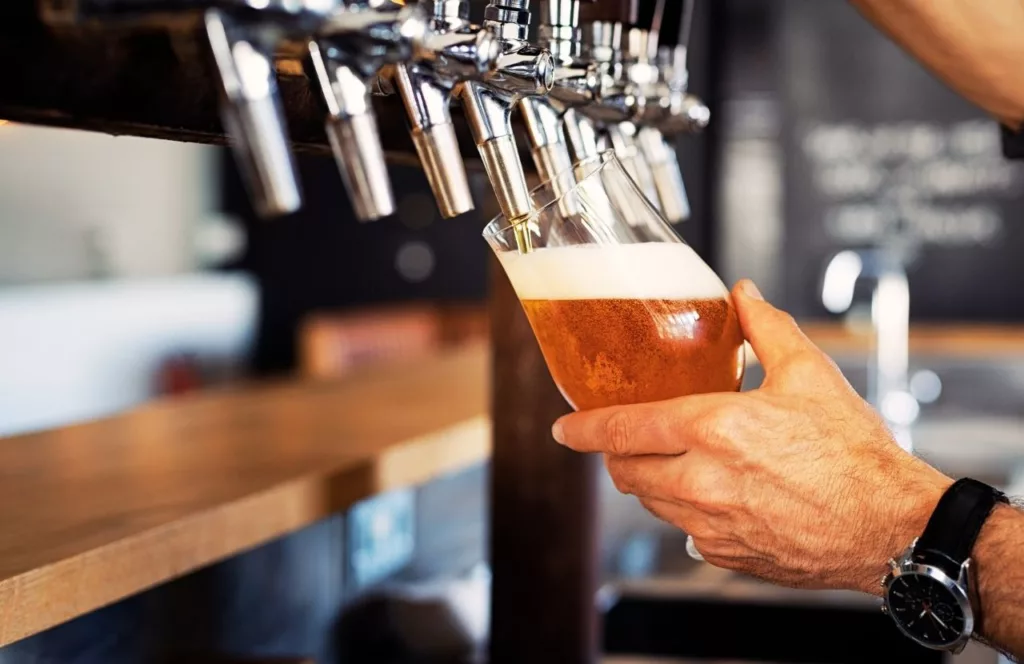 Coppertail Brewing Company was built upon a story invented by a 5-year-old about Coppertail, a mysterious sea creature lurking in the Tampa Bay waters.
The remainder of the story is shared on a tour of the tasting room, a place as unique as the story behind the brand.
Why We Love This Tampa Brewery
At home in a 1920's Ybor City building where rail cars once transported mayonnaise and olives from, the brewery features decor inspired by old world Tampa.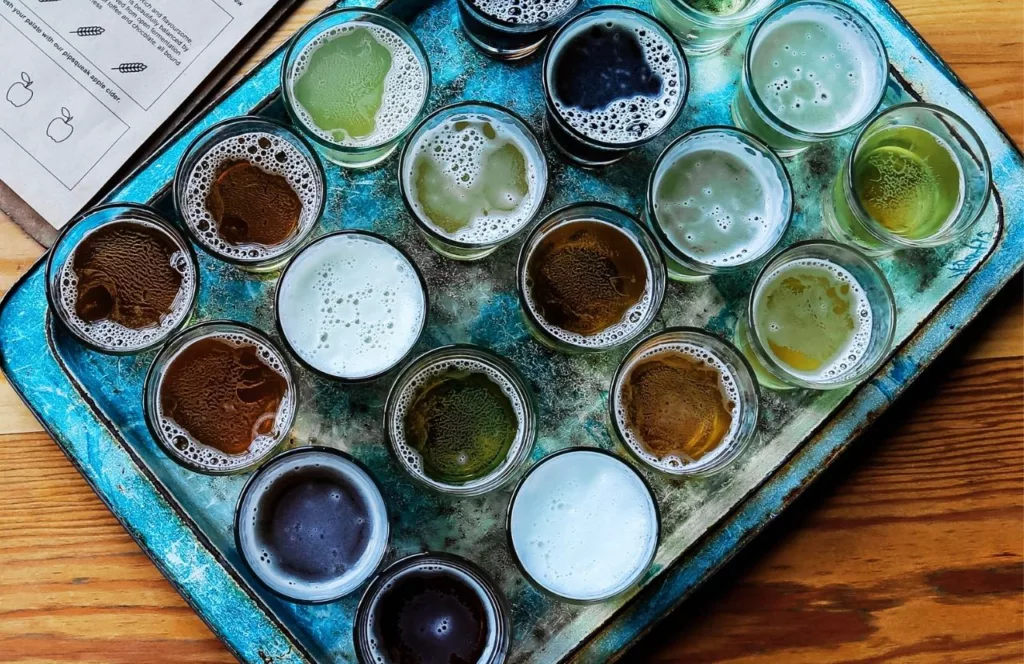 The tour offers sampler flights of craft beer from the ever changing tap list.
With an exciting and creative variety of beer constantly in production, there is plenty of reason to return to Coppertail Brewing Company again and again.
3. Florida Avenue Brewing Company
Opening in 2023, Florida Avenue Brewing Company is the newest brewery to grace Tampa's craft beer scene.
With a brewery already open in Wesley Chapel, Florida Avenue Brewing Company already has a high reputation and is bringing its delicious creations to Tampa. 
Why We Love This Tampa Brewery
Specializing in experimental beer, Florida Avenue Brewing Company will have over 16 beers on tap that are designed to pair well with the menu offerings of this brewpub.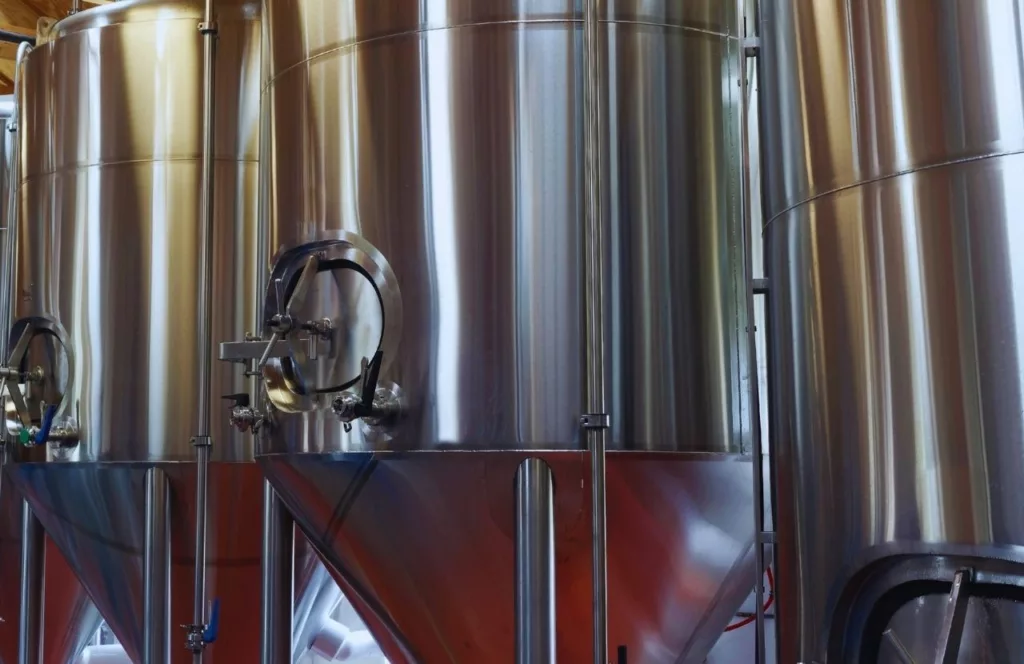 Drink and dine in the tap room or enjoy the Floridian weather on the outdoor patio.
Florida Avenue Brewing Company is the perfect combination of beer and good food, an exciting addition to the Tampa brewpub industry.
Save 53% at MUST-SEE Tampa Bay attractions TODAY with Your CityPASS!
4. Hidden Springs Ale Works
This quirky craft brewery with a psychedelic theme is Tampa's most imaginative and creative beer spot.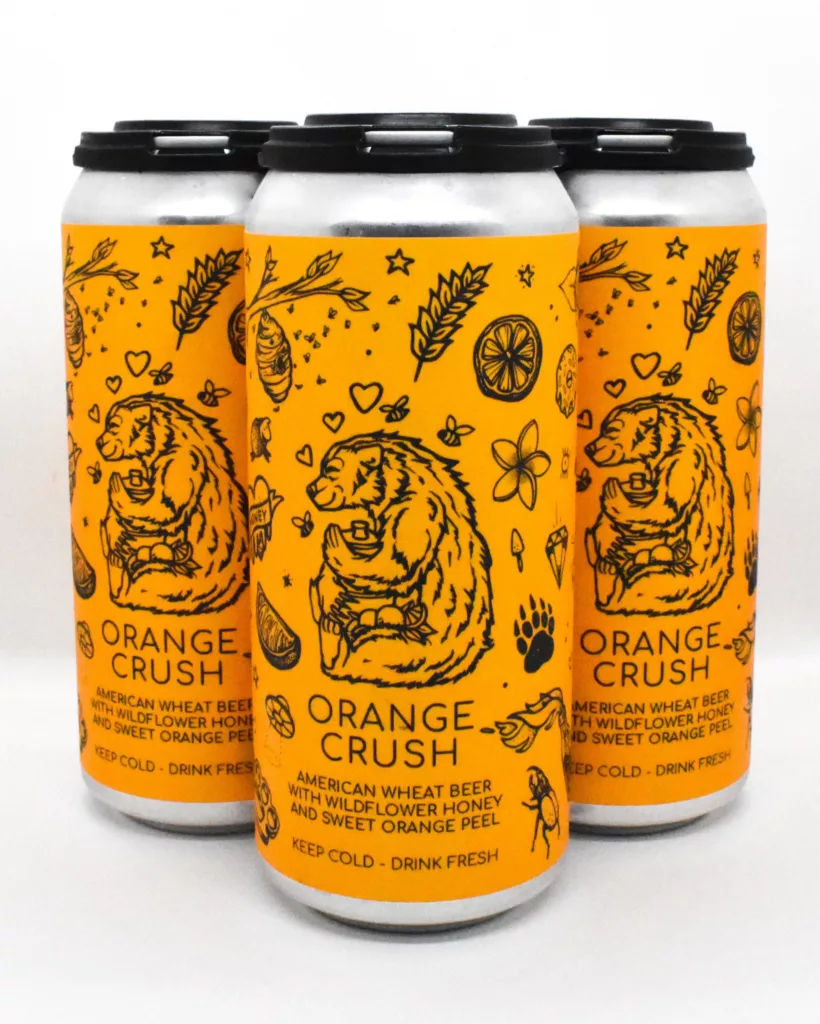 Serving some of the most inventive concoctions in the US, Hidden Springs Ale Works prides itself on its unique beer creations.
Specializing in seasonal sour ales, Hidden Springs Ale Works pours the most visionary beers on the Tampa scene.
Why We Love This Tampa Brewery
With so many exciting choices, it can be difficult to decide which to try so order a flight and sample four delicious creations.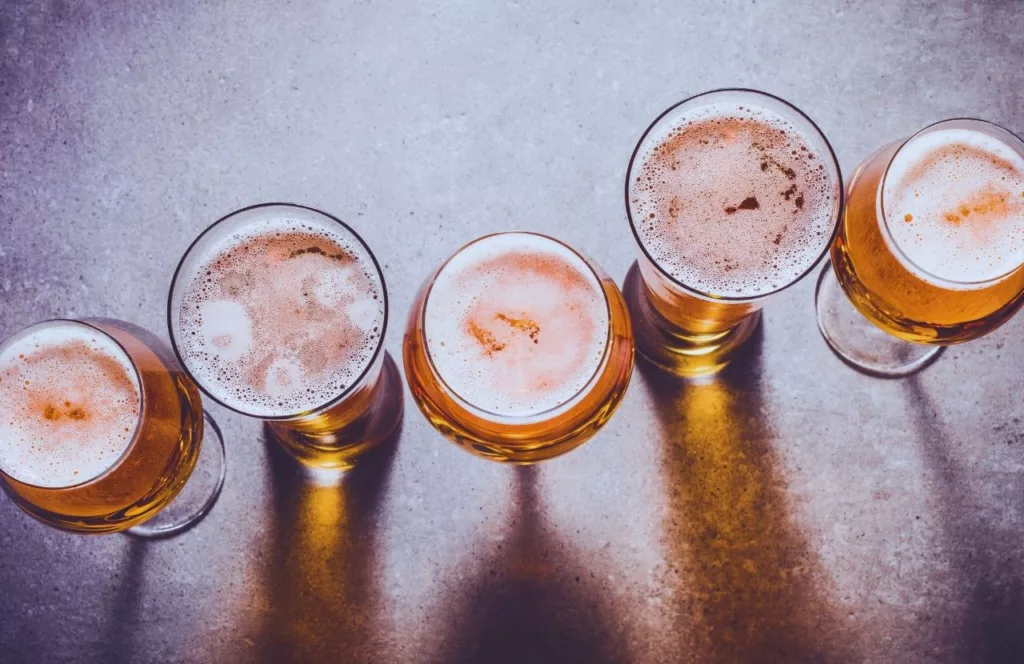 Proudly located in Tampa Heights, Hidden Springs Ale Works is the most unique brewery you will find in the area.
5. Tampa Bay Brewing Company
A Tampa-based institution, the Tampa Bay Brewing Company (TBBC) is one of the oldest and largest craft breweries in Florida.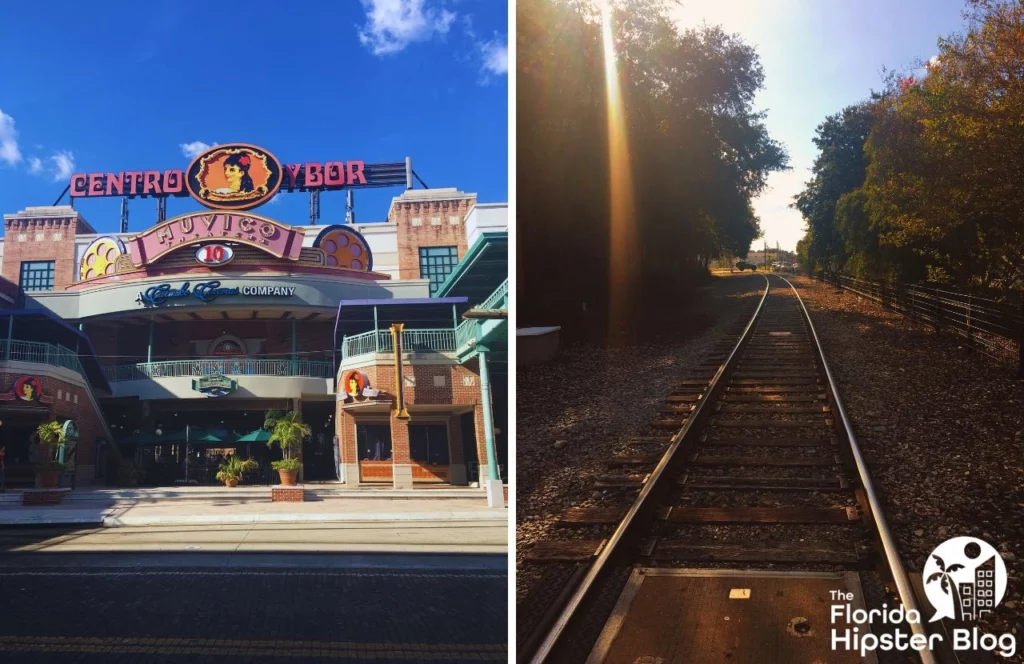 With locations in both Ybor City and Westchase, the TBBC is a hot destination on Tampa's brewery scene.
Why We Love This Tampa Brewery
The two taprooms offer a rotation of firm favorites, seasonal releases and pilot brews with new beers released each Thursday at 4 p.m.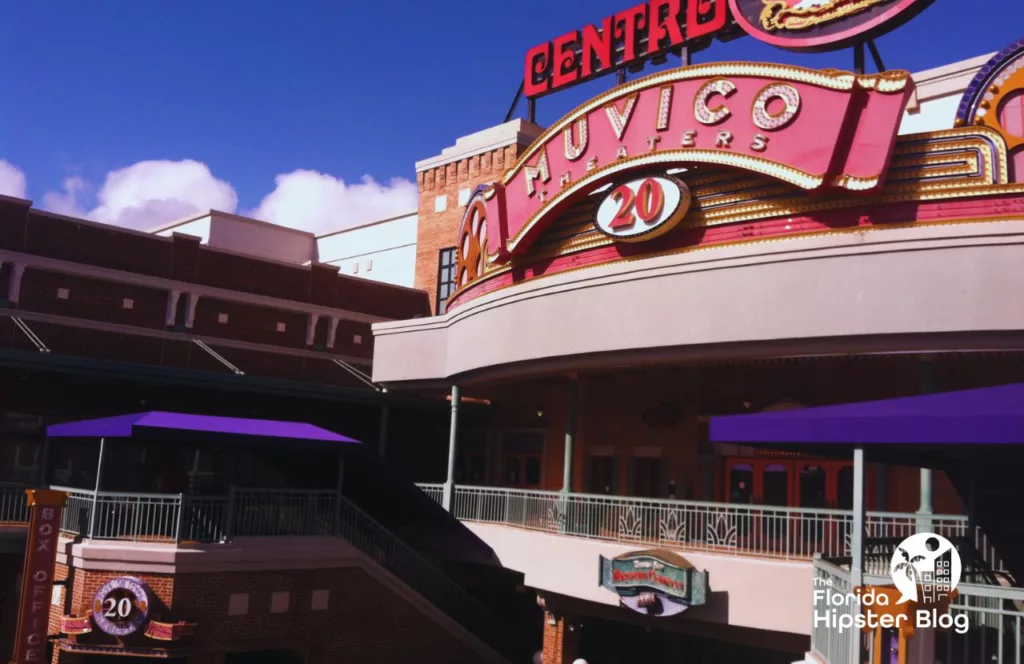 Dedicated to creating hop-centric IPAs, APAs and sours, TBBC pours unique and fruity flavor. Accompanied by a delicious menu, TBBC is one of the best places to enjoy relaxed drinking and dining in the Tampa Bay area.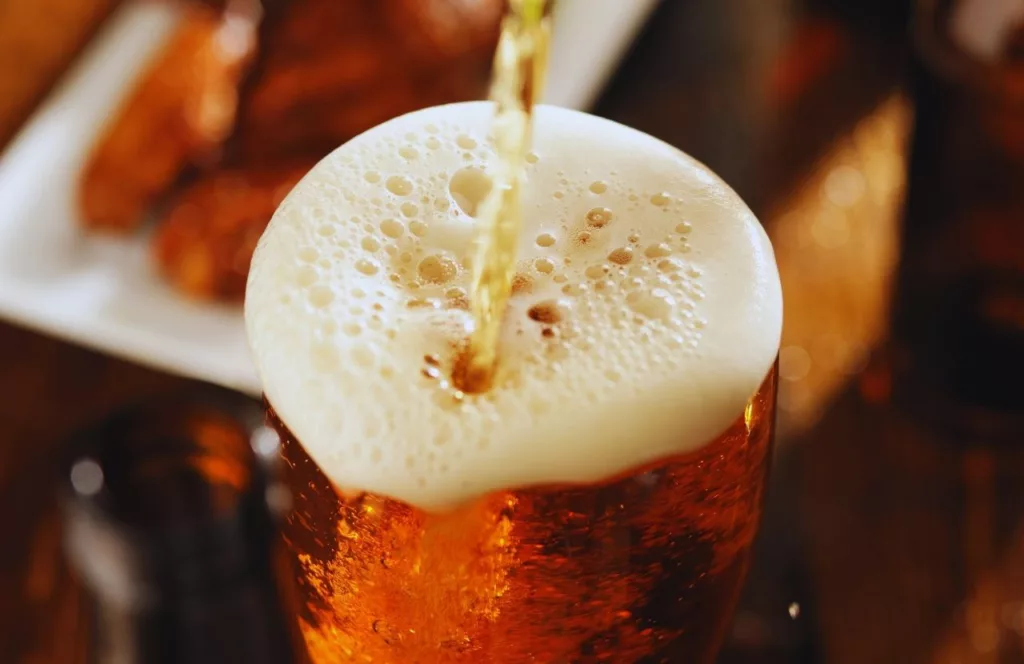 Tampa Bay Brewing Company is definitely one of the must-do spots for incredible food, beer and cocktails!
Book your perfect beach house TODAY with VRBO!
6. Cigar City Brewing Company
Born and developed in the heart of Tampa, Cigar City Brewing Company is inspired by the flavors of Cuba.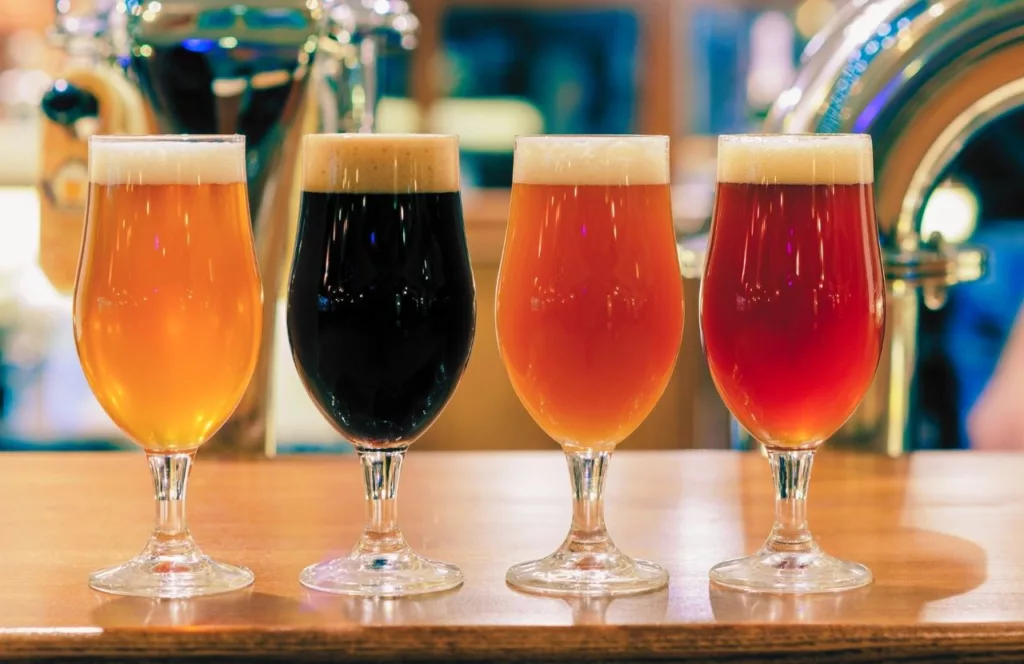 With tropical-infused creations and the influence of Cuban culinary lineage, the productions of Cigar City Brewing Company are a vibrant melting pot of the best of Florida and Cuban.
Why We Love This Tampa Brewery
The family-run brewery now owns three breweries across Tampa, distributes to over 30 states and is a winner of multiple craft brewery awards.
Pop on by the original venue at West Spruce Street for a fascinating tour or to simply sit down and enjoy a unique creation alongside the spectacular food menu.
7. Bootleggers Brewing Co.
Constantly rotating 24 taps of craft beer alongside cider, mead and wine, Bootleggers Brewing Co. offers one of the most extensive selections in Tampa.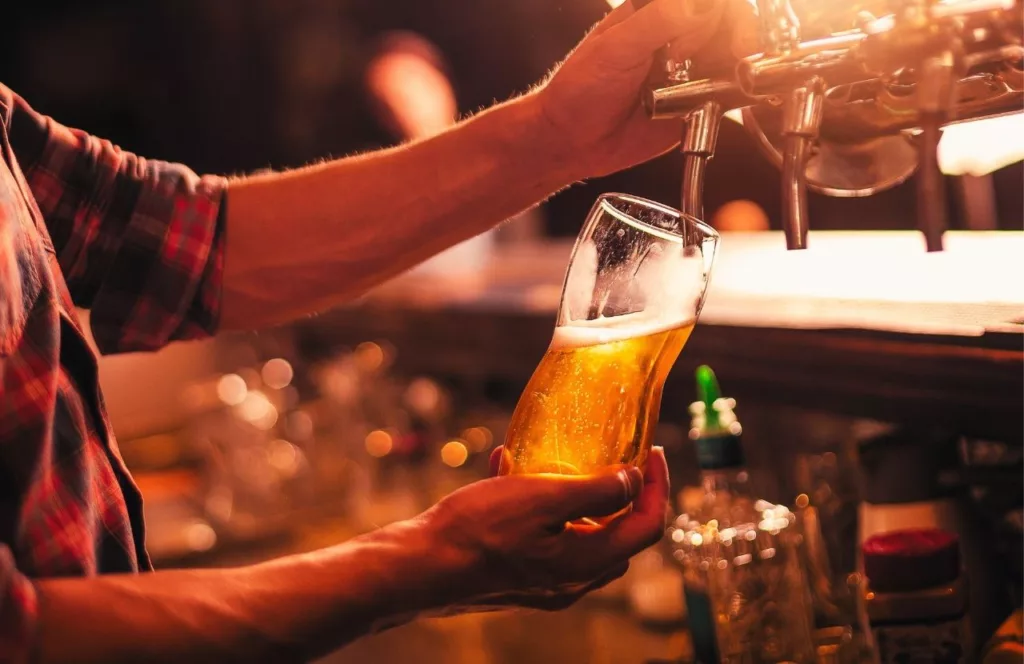 Offering a menu of award-winning brews, Bootleggers pours some of the finest beer in Florida.
Why We Love This Tampa Brewery
To perfectly complement the incredible creations, Craft Kitchen serves up delicious, hearty grub.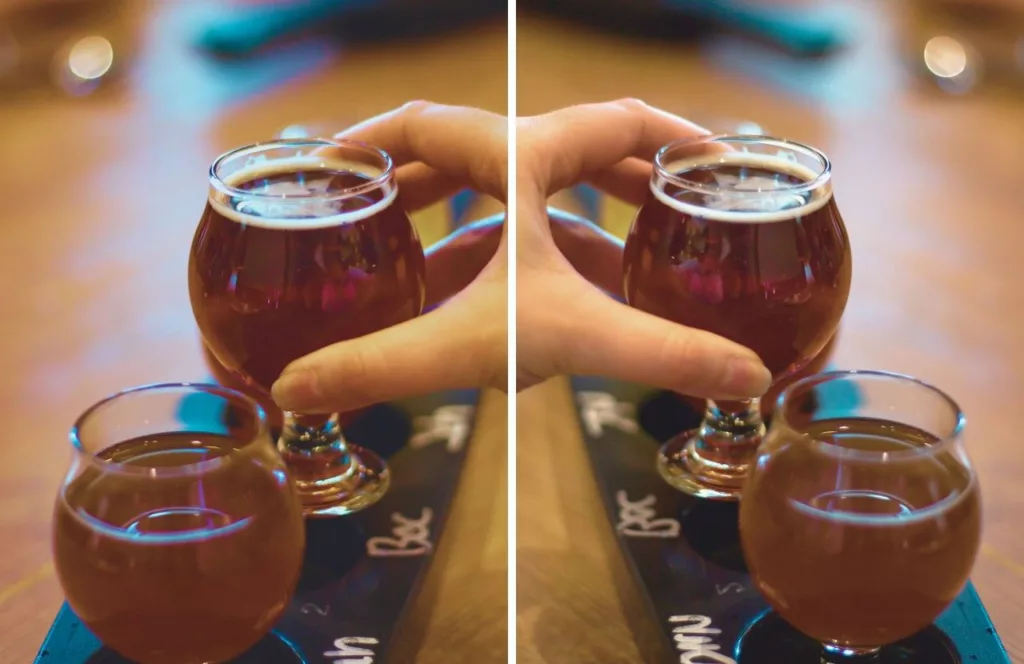 A secret society of craft beer lovers, Bootleggers offers membership and is Tampa's leading destination for those who are passionate about the craft.
Save up to 29% off of Your Busch Gardens Tampa Tickets on Groupon TODAY!
8. Woven Water Brewing Company
Bringing a touch of class and sophistication to Tampa's craft beer scene, Woven Water Brewing Company is one of the area's finest watering holes.
Highlighting the unbelievable taste of Woven Water Brewing Company's beers, of the 15 on-draft beers, two creations were 2022 Best Florida Beer medal winners.
Why We Love This Tampa Brewery
Catering to all, Woven Water Brewing Company also brews a selection of non-alcoholic beers with the same unique flavor of their traditional productions.
The perfect drinking establishment for both drinkers and non-drinkers, Woven Water Brewing Company brings a different element to Tampa breweries.
9. The 3 Daughters Brewing
Inspired by the dream to put his three daughters through college, Mike Harting opened 3 Daughters Brewing in 2013 and the brewery is now one of the largest independent taprooms in the state of Florida.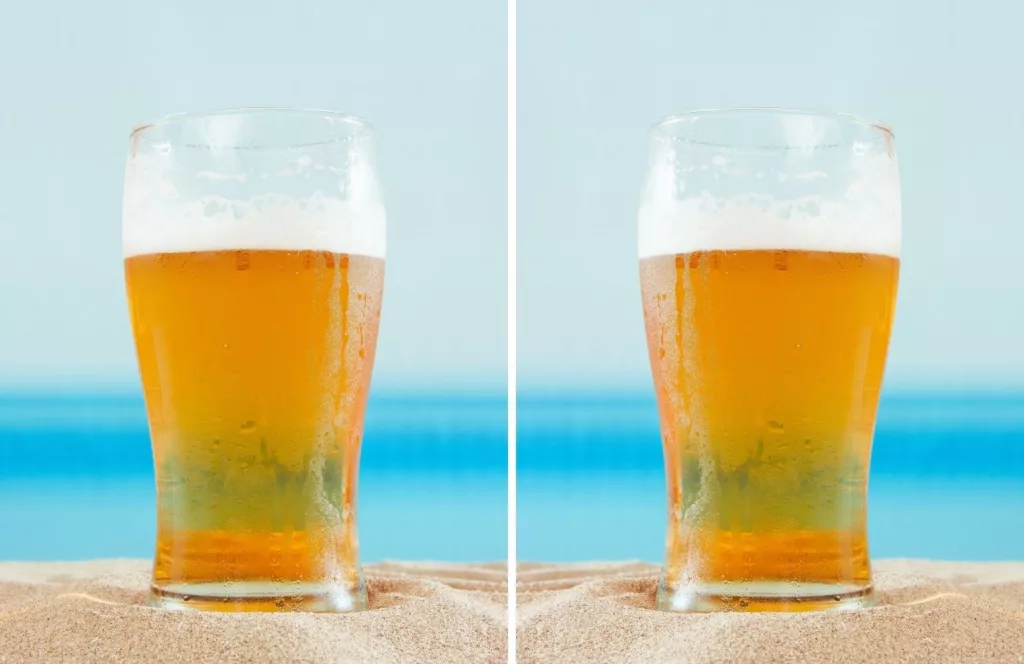 Following the success of the original in St. Pete, 3 Daughters Brewing opened up an additional two tap rooms in the Tampa Bay area.
Why We Love This Tampa Brewery
Family-owned and operated alongside friends, 3 Daughters Brewing is an extremely passionate company and welcomes all to enjoy a pint in their tasting rooms.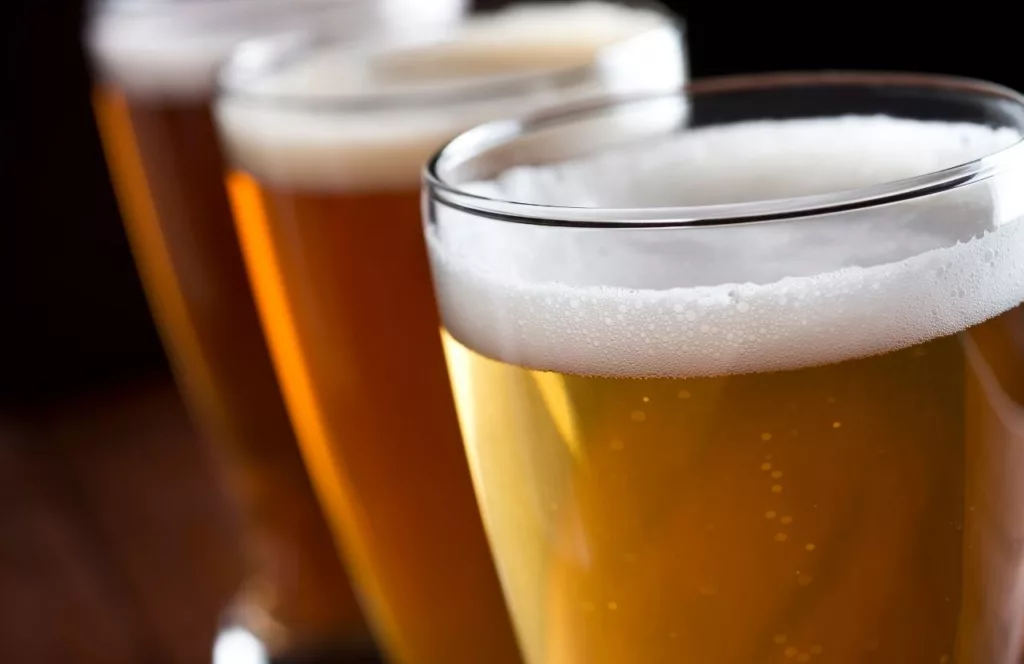 Enjoy some of the finest craft beers on the market alongside ciders, seltzers and craft cocktails at any of the three 3 Daughters Brewing taprooms.
Book your Discounted Room at the Hard Rock Hotel in Tampa TODAY!
10. Zydeco Brew Werks
At home in the vibrant and historical Ybor City and inspired by the beauty and eccentricity of New Orleans, Zydeco Brew Werks is Tampa's most charming brewery.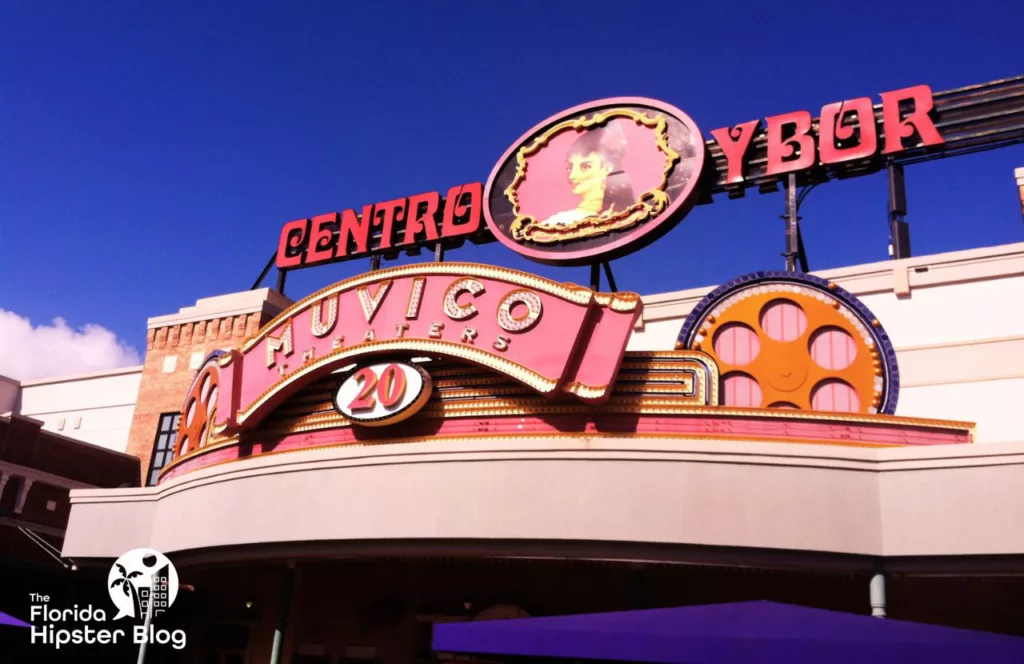 Offering exceptional food and service, the star attraction is the exciting craft beer selection on offer at Zydeco Brew Werks.
Why We Love This Tampa Brewery
With a range of tried and tested crowd pleasers available year-round, Zydeco Brew Werks continuously introduces the latest and most imaginative craft beers alongside an exciting menu of unique cocktails.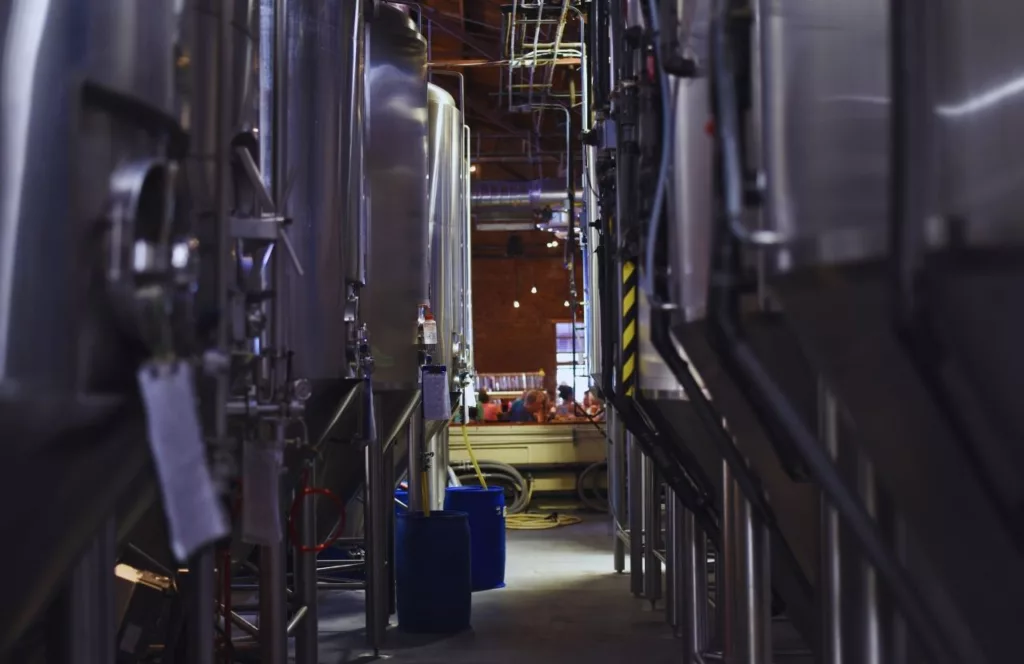 As one of Tampa's most popular tap rooms, advance bookings for Zydeco Brew Werks are highly recommended.
11. Bay Cannon Beer Company
Just as famous for the food as the beer, Bay Cannon Beer Company (temporarily closed at the end of January) is one of Tampa's best brewpubs.
Not only does Bay Cannon offer their regular and popular beers, the tap list also features small batch creations and guests taps from across the globe.
Why We Love This Tampa Brewery
Also catering to non-drinkers, Bay Cannon Beer Company is amongst the few Tampa-based breweries with a non-alcoholic tap list.
Bay Cannon Beer Company is one of the most welcoming establishments with staff always happy to provide recommendations, perfect for first-time brewery visitors.
Save 54% or more on Tampa Bay's 5 best attractions with CityPASS TODAY!
12. 7venth Sun Brewery
Located in Tampa's bohemian district of Seminole Heights, 7venth Sun Brewery is Tampa's most beautiful brewery. 
Overlooking the brewery's fascinating wooden cellar, 7venth Sun Brewery's taproom is bursting with charm and charisma.
Why We Love This Tampa Brewery
Offering the most extensive collection of craft beer in Tampa, 7venth Sun Brewery offers draft, bottled, canned and crowler beer of both home-brewed and guest beers.
The exceptional selection opens the tap list up to a diverse range of palates with an option to suit all taste buds.
13. Yuengling
Founded in 1829, Yuengling is a company bursting with history, heritage and American spirit.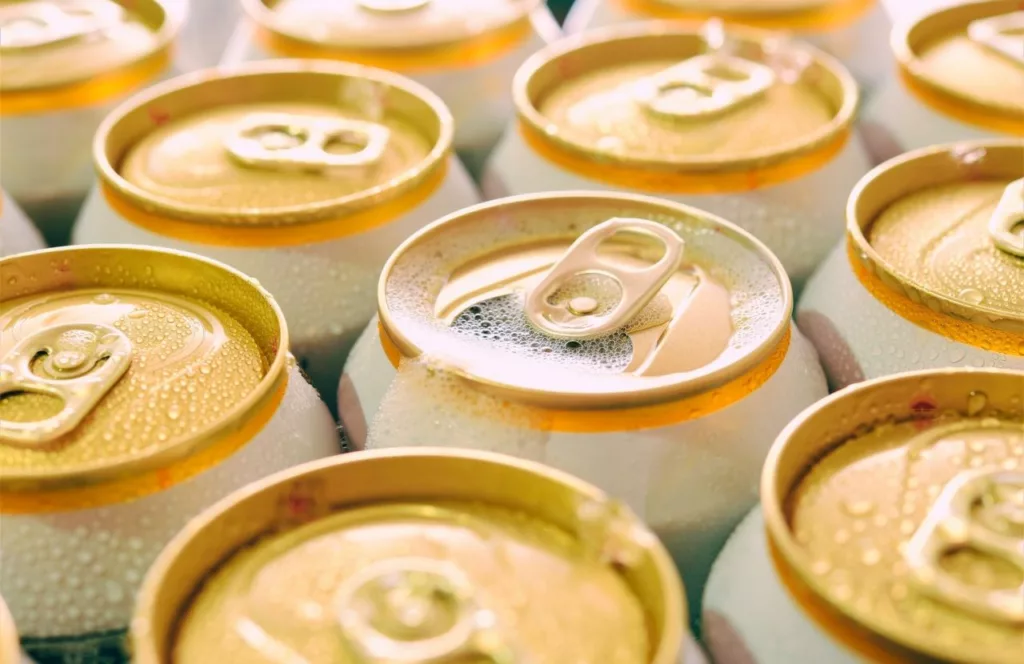 Part of America's oldest brewery, the Tampa campus of Yuengling is your one-stop destination for music, food and beer in Tampa.
Why We Love This Tampa Brewery
Brewing both classic and diverse beers, Yuengling Tampa will offer an extensive tap list of traditional and exciting creations to tantalize the taste buds.
Reopening in Spring of 2023, Yuengling Tampa is set to be a hub for drinking, dining and entertainment hosting seasonal events throughout the year including Oktoberfest.
Get started on Your Tampa Bay Travel Plans here!
My Final Thoughts on the Best Breweries in Tampa
Whether you are a native Floridian or visiting the Sunshine State, you'll love all of the breweries that Tampa has to offer!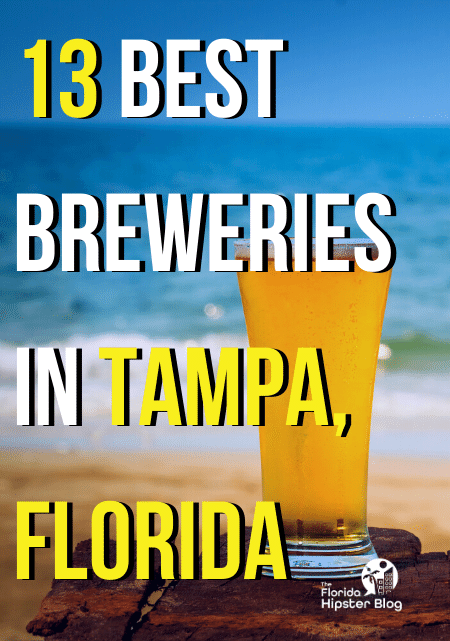 I hope that this guide helps you enjoy a nice beer and great food on your adventure. Be sure to drink responsibly and have a fun time!
Until next time, Happy Florida Travels!