No matter how you slice it, you will find some of the best pizza in Tampa.
Handspun, fresh ingredients, or just craving some greasy goodness bubbling with oeey gooey cheese. Tampa pizza can't be topped.
Pizza is perfect for any day of the week that ends in "Y." For nights that you don't feel like cooking and a little comfort, date night, family fun, or a cheat meal.
So, let's unbox the top 10 places to get the best pizza in Tampa. I'm sure you will love them from your head to your tomatoes!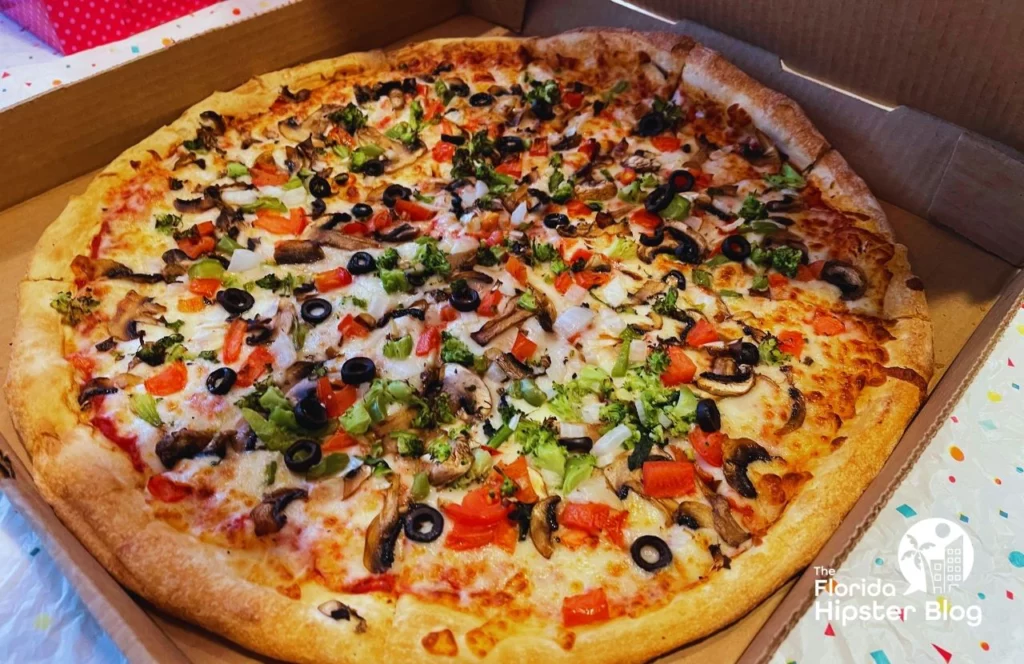 THIS POST MAY CONTAIN AFFILIATE LINKS. PLEASE READ MY DISCLOSURE FOR MORE INFO.  Which means if you click on certain links, I may receive a small commission at no additional charge to you.
1. Eddie and Sam's NY Pizza
Find yourself in a New York State of mind right here in Central Florida at Eddie and Sam's NY Pizza.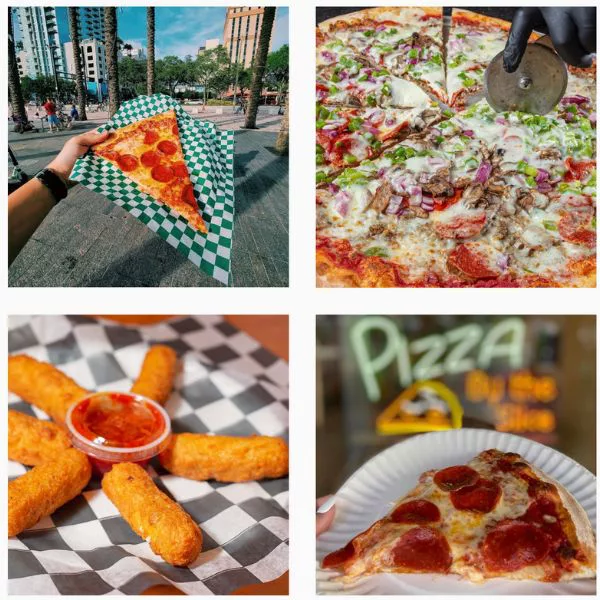 Homemade Sicilian sauce, fermented dough, Greek and lasagna style pizza, even gluten-free pizzas. You will enjoy every New York minute of it!
Why we Love this Place for Pizza in Tampa, Florida
You don't have to fly to the Big Apple to experience the authentic flavors and classic New York-style pizza. Simply head to downtown Tampa, never needing to brave a cold New York winter.
Top Dishes on the Menu:
LG Sicilian
Bianca with Spinach and Grilled Chicken
Eggplant Parmigiana
Address: 203 E. Twiggs Street Tampa, FL. 33602
Get up to 82% off of the Tampa Bay attractions with Groupon TODAY!
2. Magdalena's Pizzeria
Magdalena's Pizzeria is one of the best Tampa pizza restaurants for mouth-watering pizza pie, served by the slice or whole.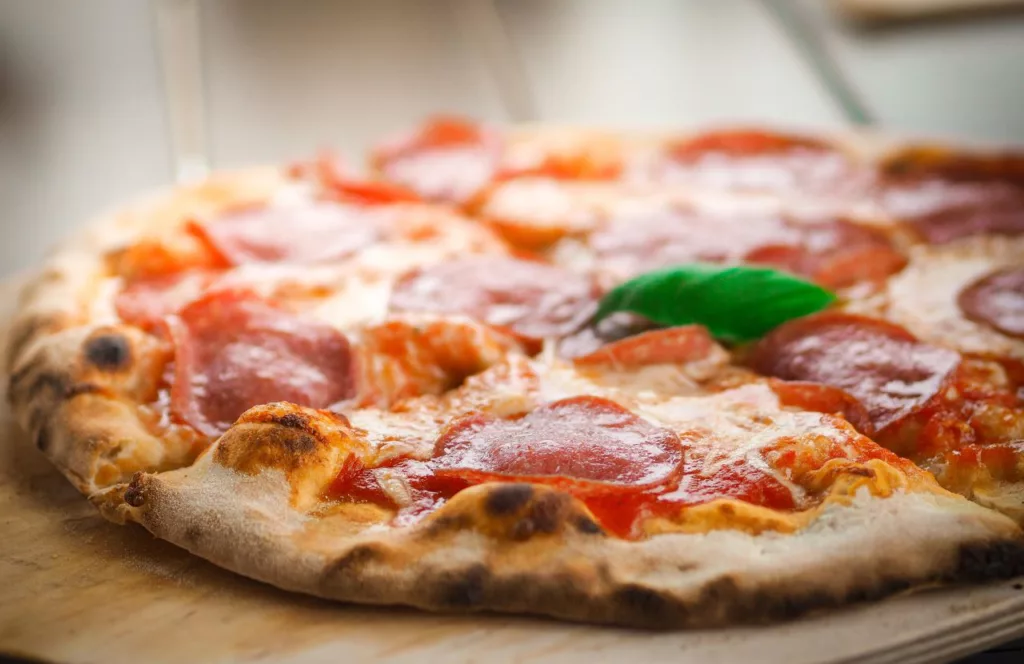 Its cozy and friendly vibes will have you coming back for more.
Why we Love this Place for Pizza in Tampa, Florida
But don't just try out their pizza! Their Greek Salad and garlic knots are top-rated sides, but it may be the dessert menu that catches your eye.
You can never go wrong with a slice of Peanut Butter Snickers Pie. Want it to go, then order online and get a 5% discount!
Top Dishes on the Menu:
Margherita Pizza
Chicken Bacon Ranch Pizza
Cannoli Poppers
Address: 2313 W. Linebaugh Ave. Tampa, FL. 33612
3. Due Amici Restaurant Pizza and Pasta Bar (Ybor)
Fresh dough is made in-house and spun by their expert hands to create each masterpiece.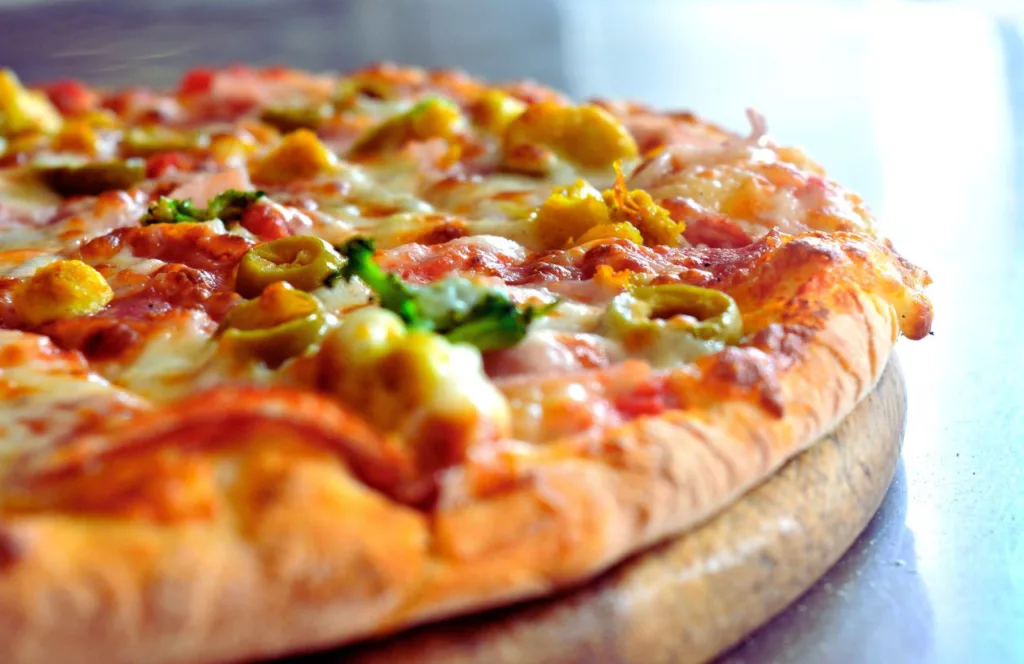 You will taste the love from this family-run restaurant right in the heart of historic Ybor City.
Why we Love this Place for Pizza in Tampa, Florida
Open until 3 am daily, you won't have to deny yourself a well-deserved pizza craving in those late hours.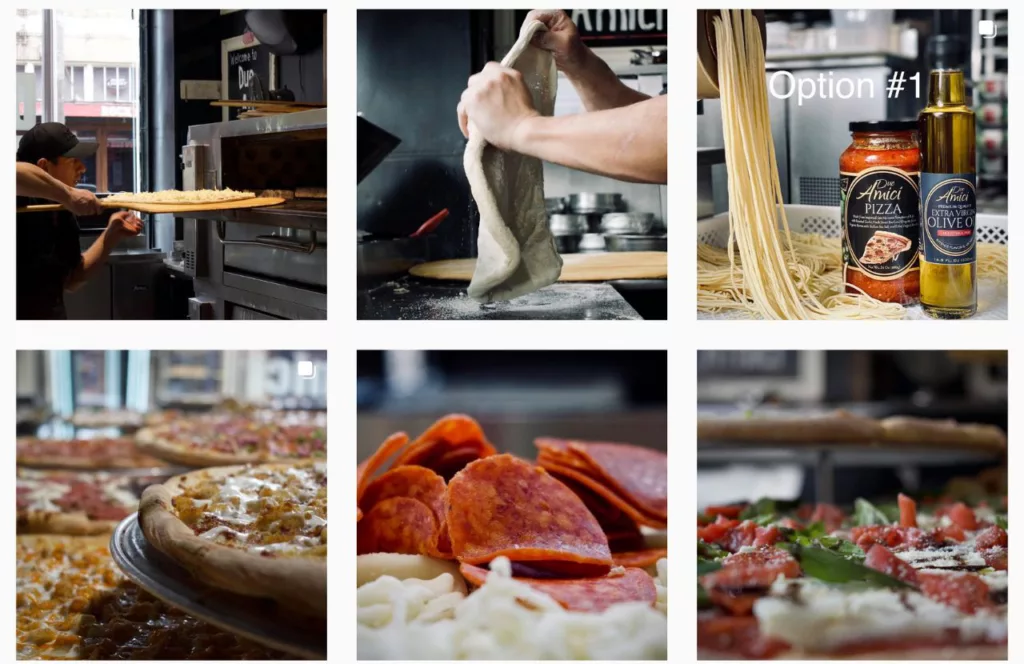 Top Dishes on the Menu:
Stuffed Pizza
BBQ Chicken Pizza
Lasagna Pizza
Address: 1724 E 7th Ave, Tampa, FL 33605
4. Grimaldi's Pizzeria
With their New York theme and coal brick pizza ovens, Grimaldi's Pizzeria will steal a little pi-zza your heart with their tradition and authenticity.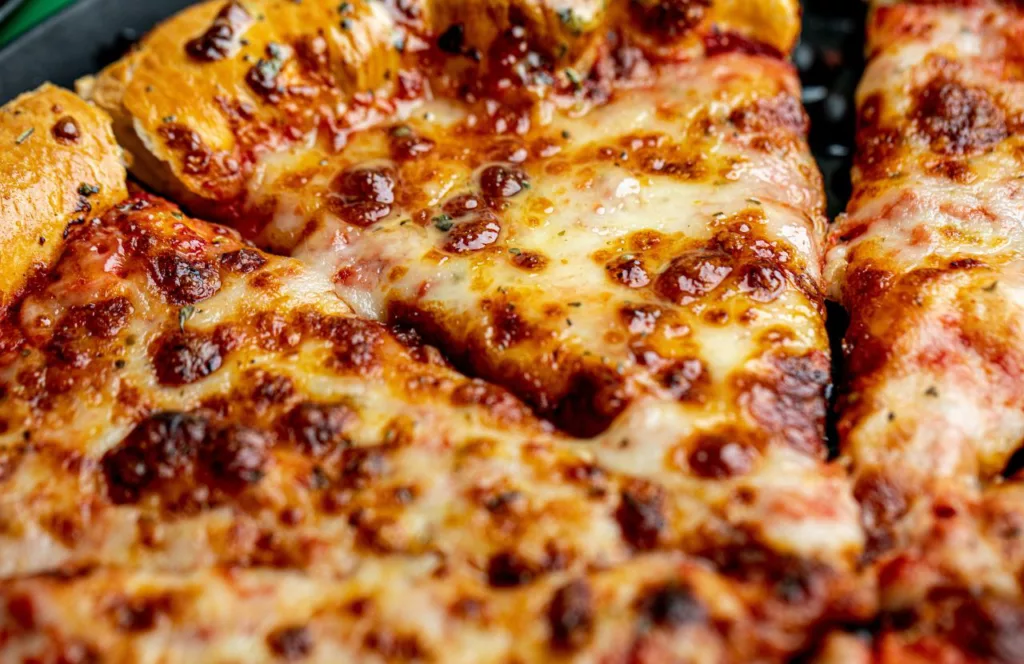 Why we Love this Place for Pizza in Tampa, Florida
Cauliflower crust pizzas make this Tampa pizzeria different from all the rest.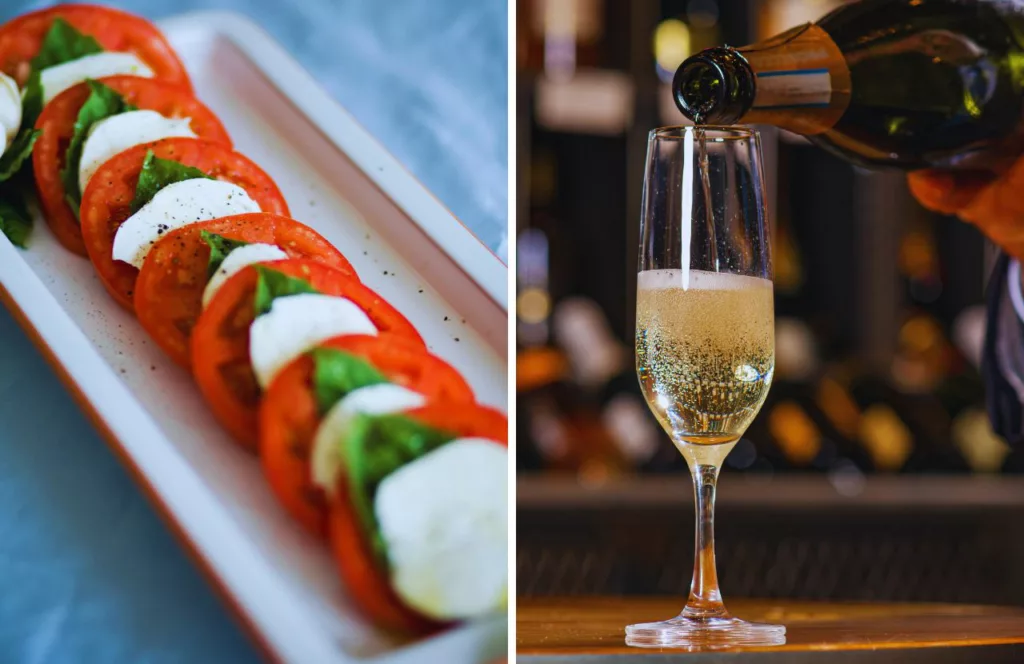 Whether traditional, white with garlic, or pesto pizza, they haven't left anyone out!
Top Dishes on the Menu:
Brooklyn Bridge Pizza
Prosciutto Arugula Pizza
The Don
Address: 218 West Shore Plaza Tampa, FL. 33609
Save up to 29% off of Your Busch Gardens Tampa Tickets on Groupon TODAY!
5. Fabrica Pizza
Italy has made its way to Tampa bringing you the Neapolitan Style experience.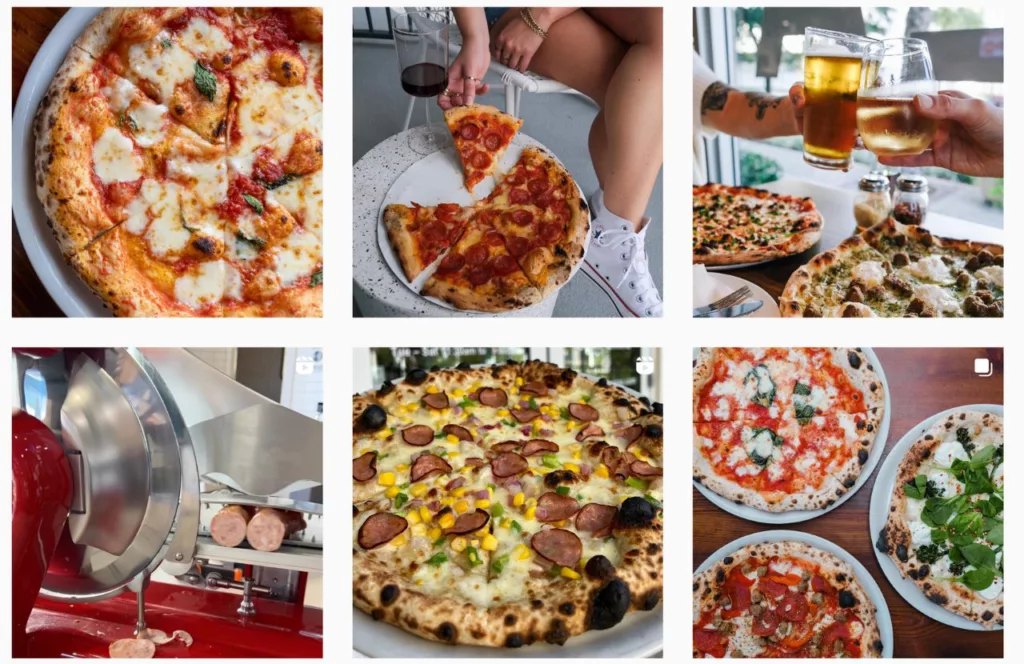 Modern yet classic, you feel like you are treating yourself to something a little special every time.
Why we Love this Place for Pizza in Tampa, Florida
Enchanted toppings tantalize your taste buds of goat cheese, whipped ricotta, and artichoke hearts. Each bite takes your taste buds on its own little journey.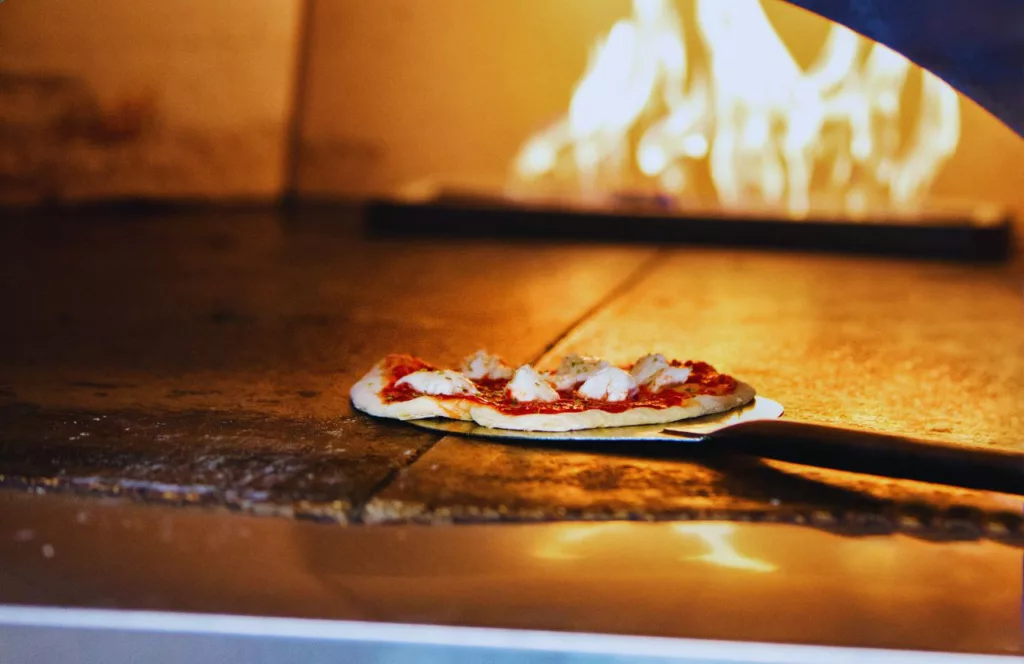 Top Dishes on the Menu:
Nutella Pizza
Funghi Pizza
Chorizo Pizza
Address: 142 S Meridian Ave, Tampa, FL 33602
6. Wood Fired Pizza Wine Bar
They say it's where Italy meets New York, so prepare for a world of flavor in the sunshine state.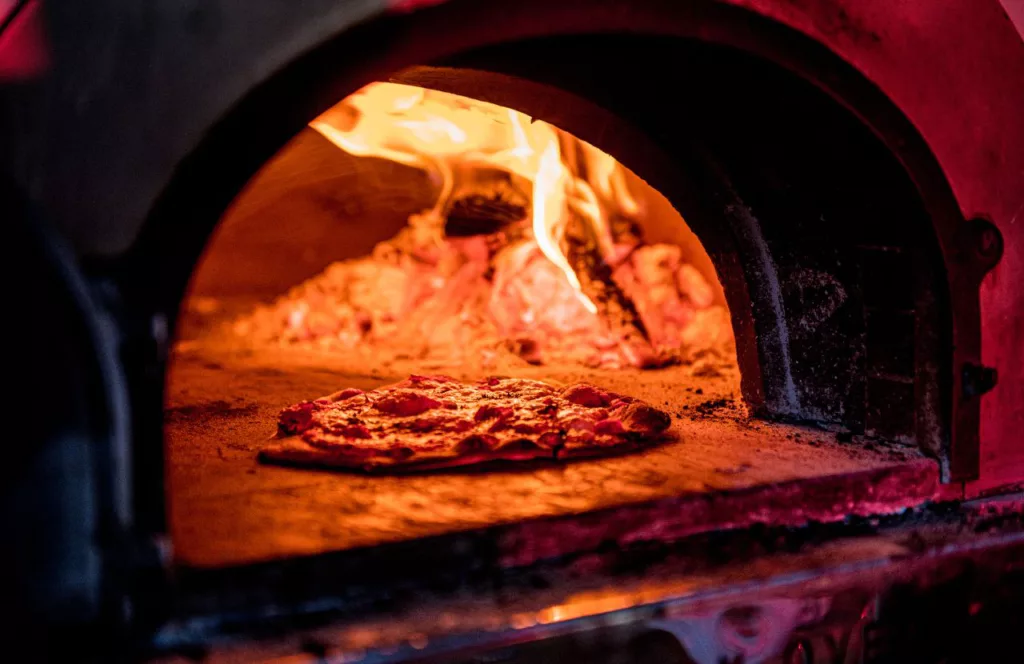 Wood-fired artisan pizza served with their old-world tradition.
Not one is ever the same. Paired with its craft beer and wine menu, it is a place to gather and just enjoy all things good in life. That's what life is all about!
Why we Love this Place for Pizza in Tampa, Florida
Sweet Baby Ray's BBQ sauce, sriracha-infused tomato sauce, or wood-fired tomato sauce…secrets are in the sauce here.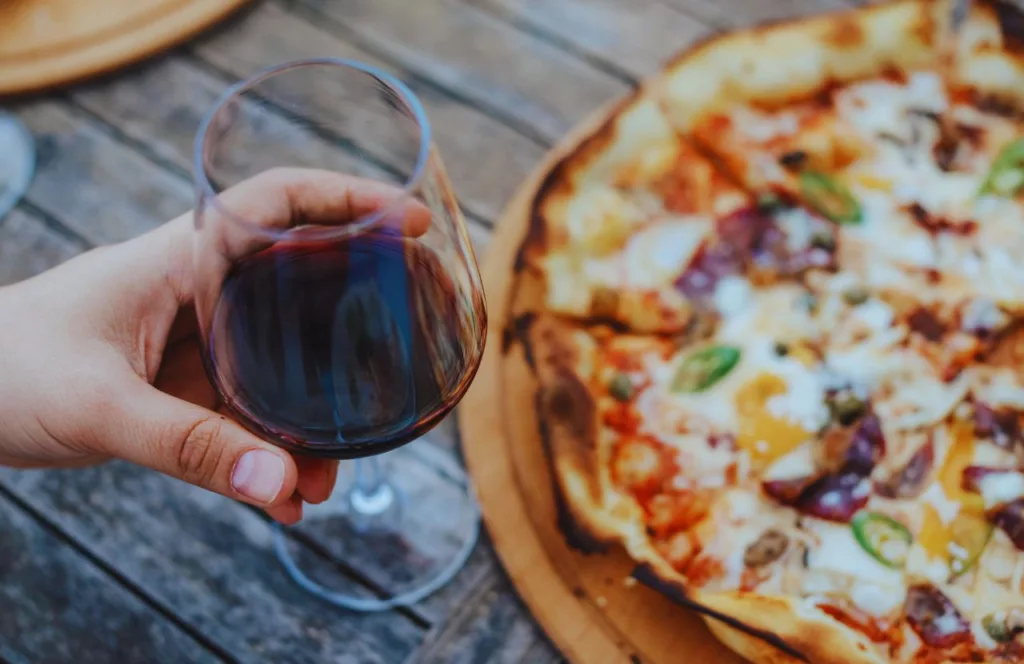 Top Dishes on the Menu:
Tampa Verde
The Clogger
Carnivore
Address: 2822 E Bearss Ave, Tampa, FL 33613
7. Tampa Pizza Company
With happy hour Monday to Friday the Tampa Pizza Company is bringing joy to hungry hearts in downtown Tampa all through the week.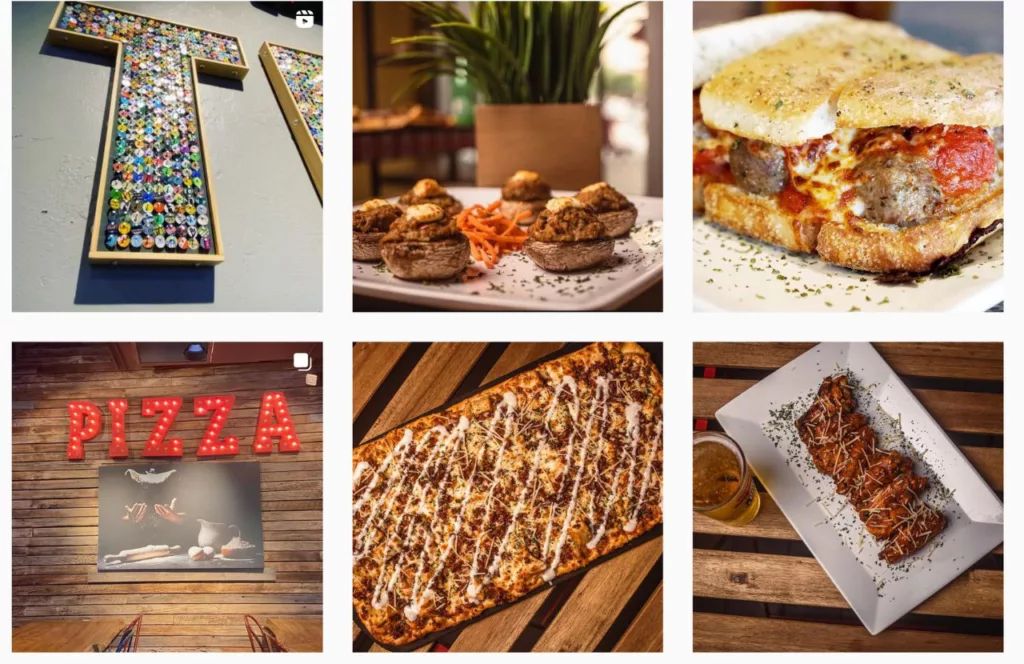 With names like Austin Powers, Ricky Bobby, and The Big Al, the pies are just as creative and fun as their names.
Why we Love this Place for Pizza in Tampa, Florida
Winner, winner pizza dinner! Every Tuesday is BOGO on cheese pizza and pasta.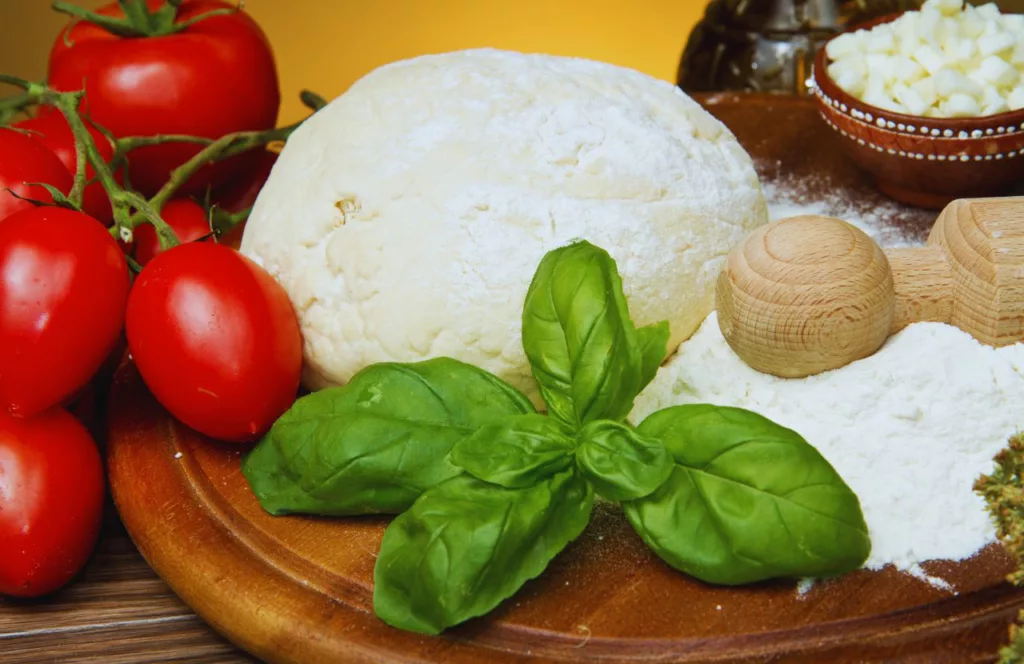 Be nice and share a slice! Buy one and get one free.
Top Dishes on the Menu:
Bacon Chicken Ranch Pizza
Fun in the Sun
Steak & Gorgonzola
Address: 777 N. Ashley Drive, Suite C Tampa, FL 33602
8. Bavaro's Pizza Napoletana and Pastaria
Made from scratch these Neapolitan pizzas deliver Italian tradition. Their 100-year-old yeast culture doesn't rival any other Tampa pizza.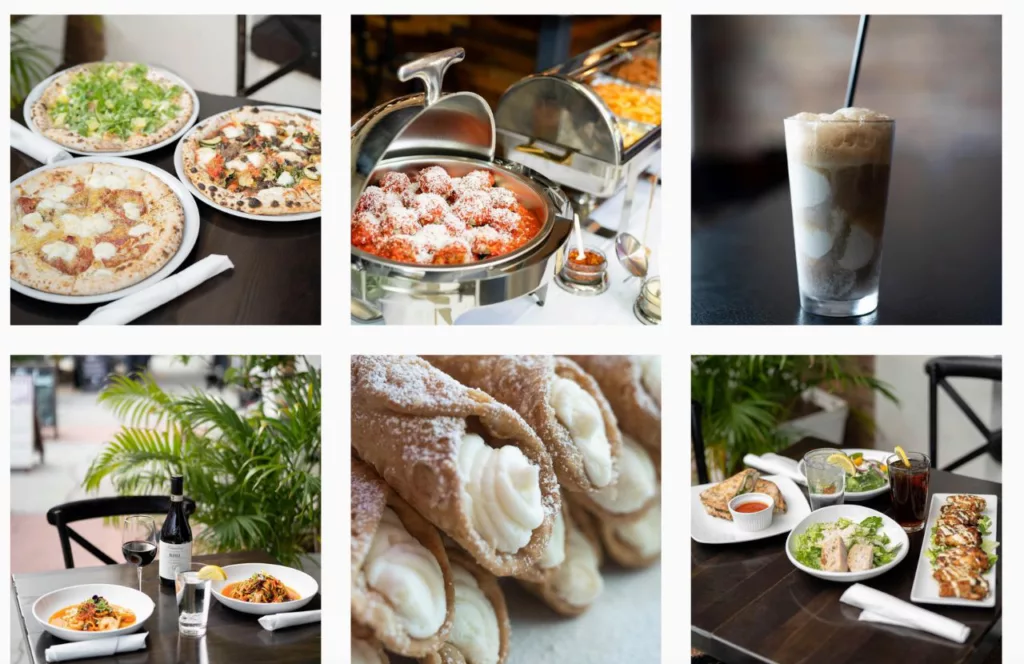 Why we Love this Place for Pizza in Tampa, Florida
As a Neapolitan pizzeria, it is said to be Florida's first traditional one of its kind as of 2009.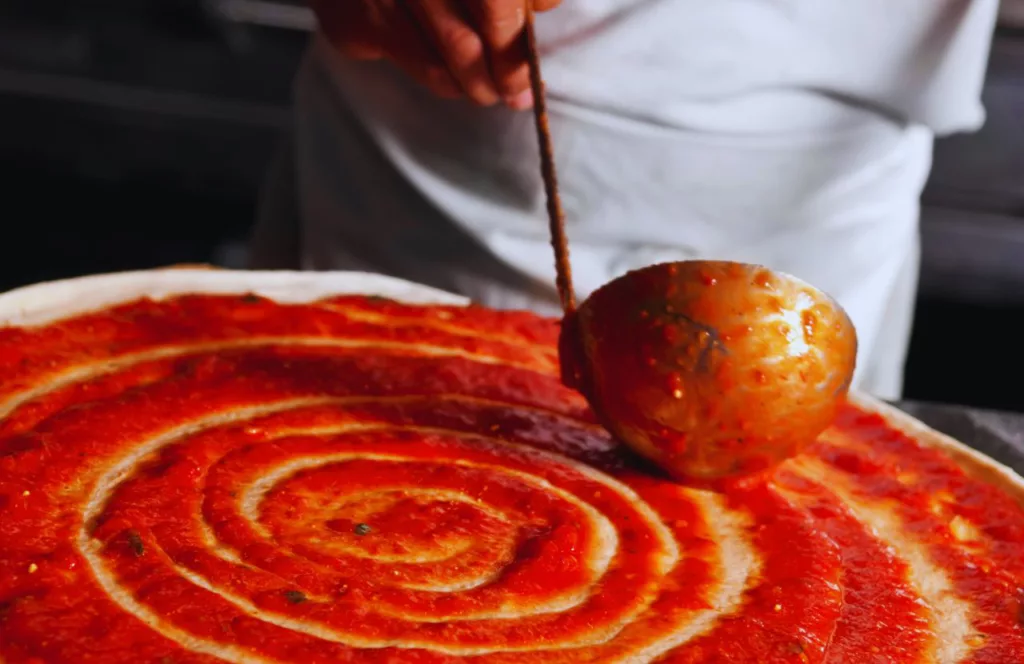 With its authentic charm and rustic vibes, you may forget you are even in downtown Tampa.
Top Dishes on the Menu:
Diavola Pizza
Burrata Pizza
Nutella Pizza
Address: 514 N Franklin #101 St. Tampa, FL. 33602
9. Viva Napoli
Pizzas are cooked to perfection in the wood fire oven, built by the famous "biscotto di Sorrento."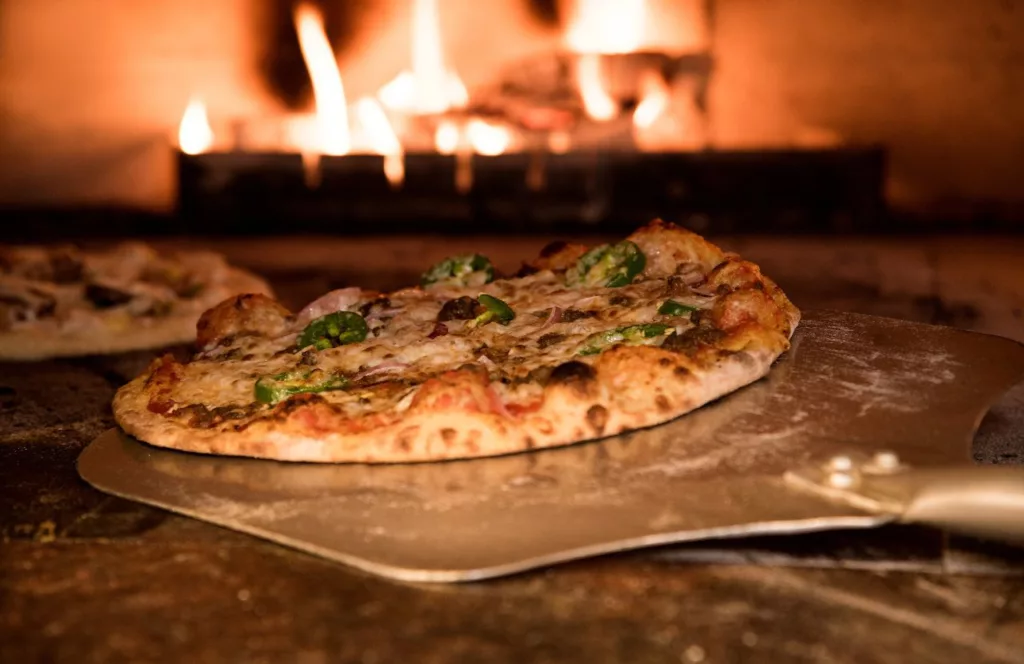 Imported sausages, black truffle cheese, and pistachio cream, it is love at first bite.
That's what you'll get at Viva Napoli!
Why we Love this Place for Pizza in Tampa, Florida
Amore fills the air in Viva Napoli with the vibrant colors and passion in the food.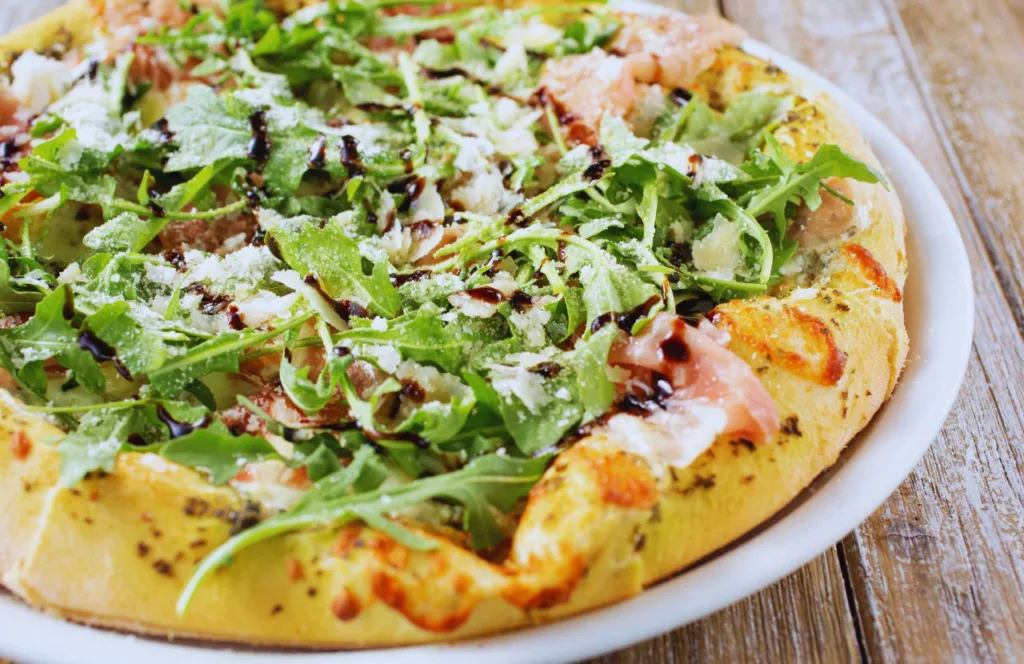 Their charcuterie board of Italian meats and cheeses with the sweetness of honey will have you sharing the love of Italy.
Top Dishes on the Menu:
Pizza Parmigiana
Pizza al Tartufo
Pistachio Pizza
Address: 4301 W El Prado Blvd, Tampa, FL 33629
Save 53% at MUST-SEE Tampa Bay attractions TODAY with Your CityPASS!
10. Blaze Pizza
Choices, choices, choices. They are endless at Blaze Pizza making it a choose-your-own pizza adventure every time.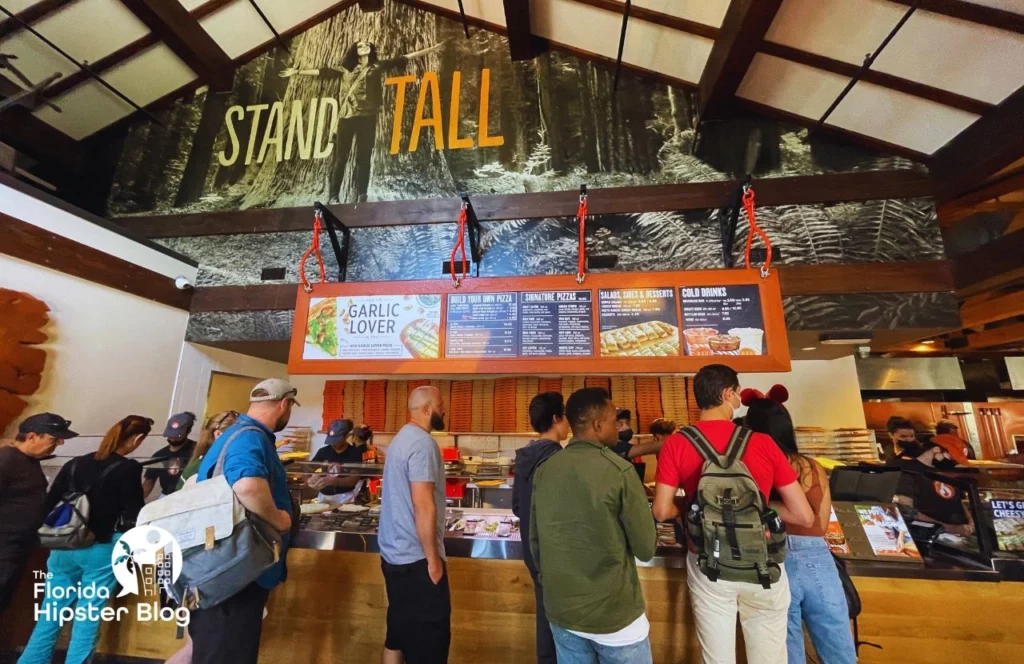 Not only can you customize the pizza of your dreams, you can choose from one of their well-crafted pizzas on the menu that helps you take all of the guesswork out during your visit.
Why we Love this Place for Pizza in Tampa, Florida
Thin crust customized to perfection and ready quickly. It's the ultimate go-to when that pizza craving hits. I love its trendy vibes and fresh healthy options.
Top Dishes on the Menu:
Meat Eater: pepperoni, crumbled meatballs, onions, mozzarella, and red sauce
Editor's Favorite Custom Pizza: Classic Dough, White Cream Sauce, Fresh Mozzarella, Parmesan Cheese, Grilled Chicken, Pineapple, Red Onion, Roasted Garlic, Spinach, Sea Salt, Oregano, Drizzle of Ranch
Address: 5114 E Fowler Ave Suite 103, Tampa, FL 33617
My Final Thoughts on the Best Pizza in Tampa
Whether you are a native Floridian or visiting the Sunshine State, grant all your pizza wishes and pepperoni dreams with the best pizza in Tampa.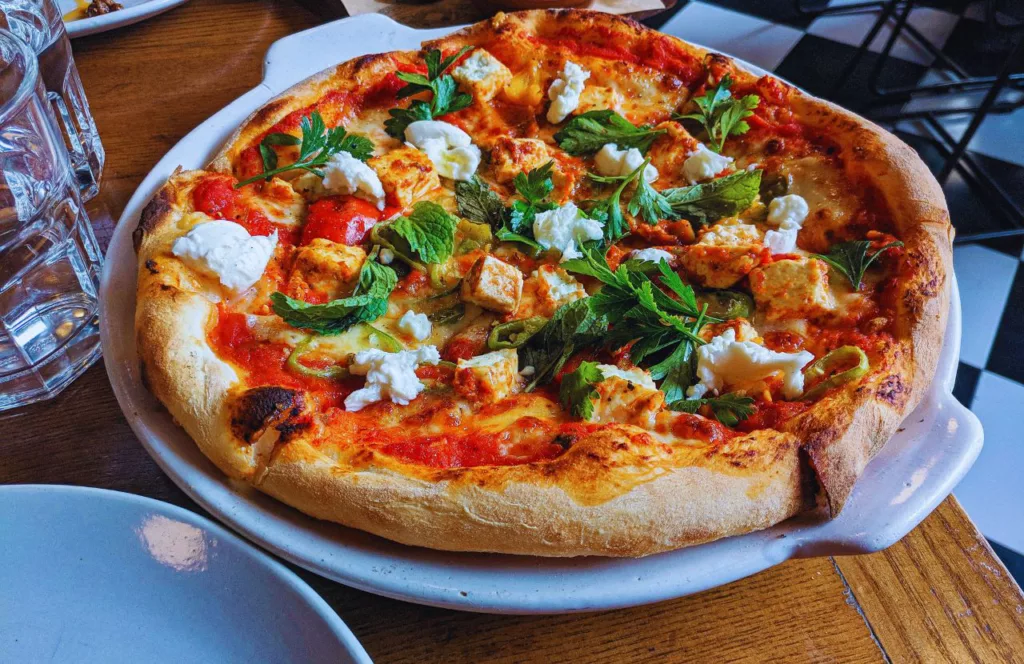 Hot or cold, thin or stuffed, these 10 Tampa pizza restaurants are sure to please any crowd and pizza lover.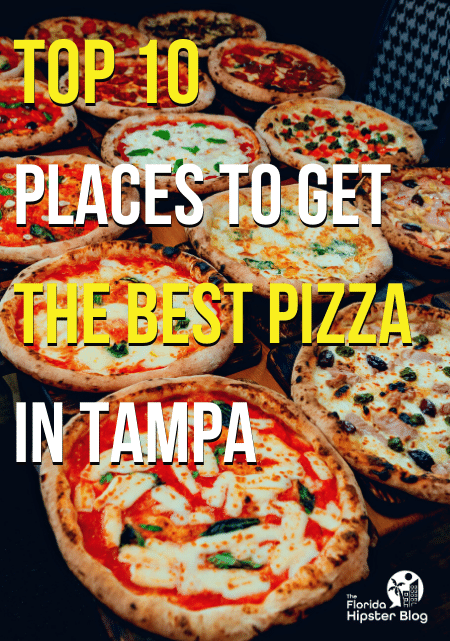 Until next time, Happy Florida Travels!
Get started on Your Tampa Bay Travel Plans here!