Are you trying to find some of the best things to do in St. Augustine for Christmas?
That time is upon us! It's the holiday season that brings us joy and happiness, gets the family together, and not to mention comes endless food and drinks. Whether you're a St. Augustine local or just visiting, the city is extra magical during Christmastime.
With the award-winning Nights of Lights Festival running through January and a ton of events and activities to keep you and your family busy through December, there is no place like St. Augustine for the holidays.
Let's check out 10 of my favorite things to do in St. Augustine for Christmas this year, after having to skip so many of them during the pandemic!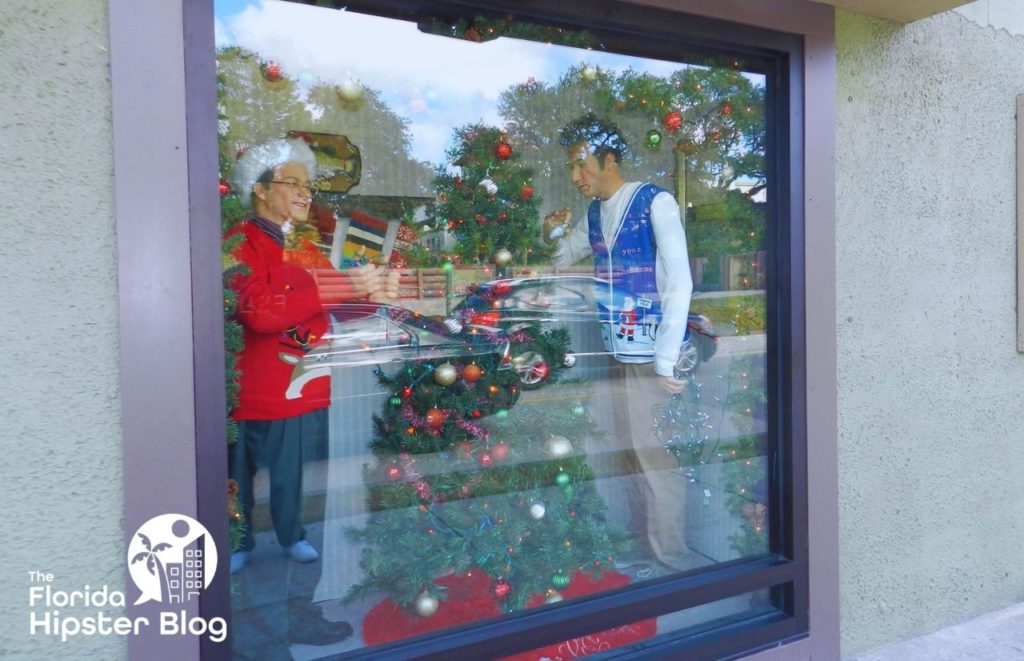 THIS POST MAY CONTAIN AFFILIATE LINKS. PLEASE READ MY DISCLOSURE FOR MORE INFO.  Which means if you click on certain links, I may receive a small commission at no additional charge to you.
1. Enjoy Nights of Lights Festival
One of the best things about the Nights of Lights Festival is that you can enjoy it any day of the week for two months straight! The St. Augustine historic district illuminates its buildings and streets with over 3 million lights.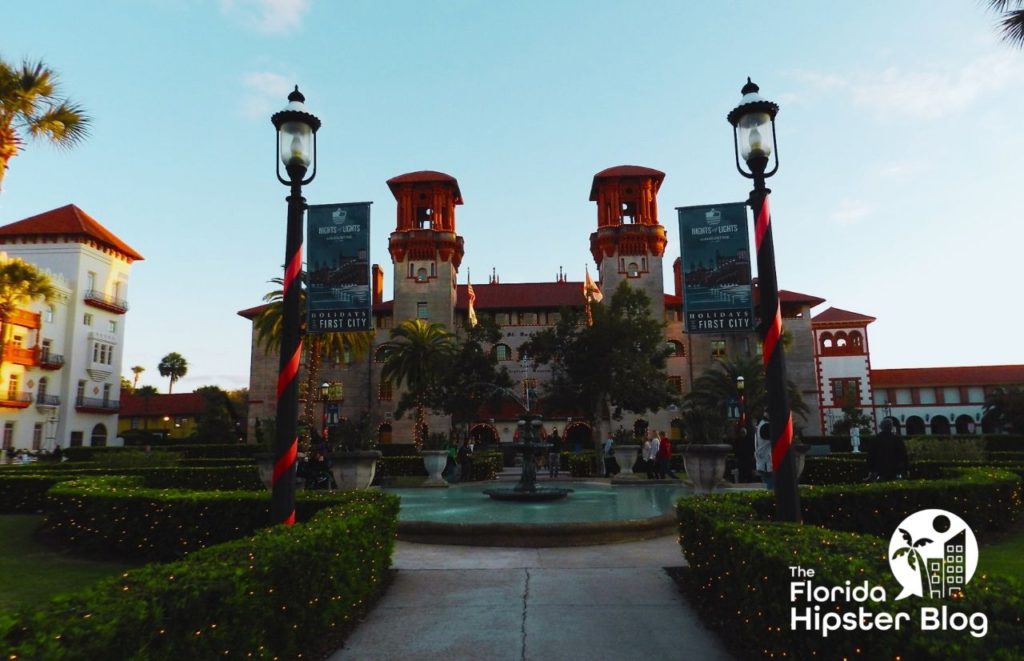 Not only does the breathtaking seasonal display offer great photo opportunities, but the local businesses stay open late so you can dine and shop to your merry heart's content
The best places to view the twinkling lights are from The Plaza de Constitucion and The Bridge of Lions.
However, the options are endless with tours on trains, trolleys, electric carts, boats, or even helicopters! Check out some of our favorite tour options and special events throughout our list.
2. Take a Holiday Ride on the Old Town Trolley Tour
The Old Town Trolley Tour is a long-time favorite with tourists and locals alike. St. Augustine is ripe with over 500 years of history and there is so much to experience and learn while you're visiting.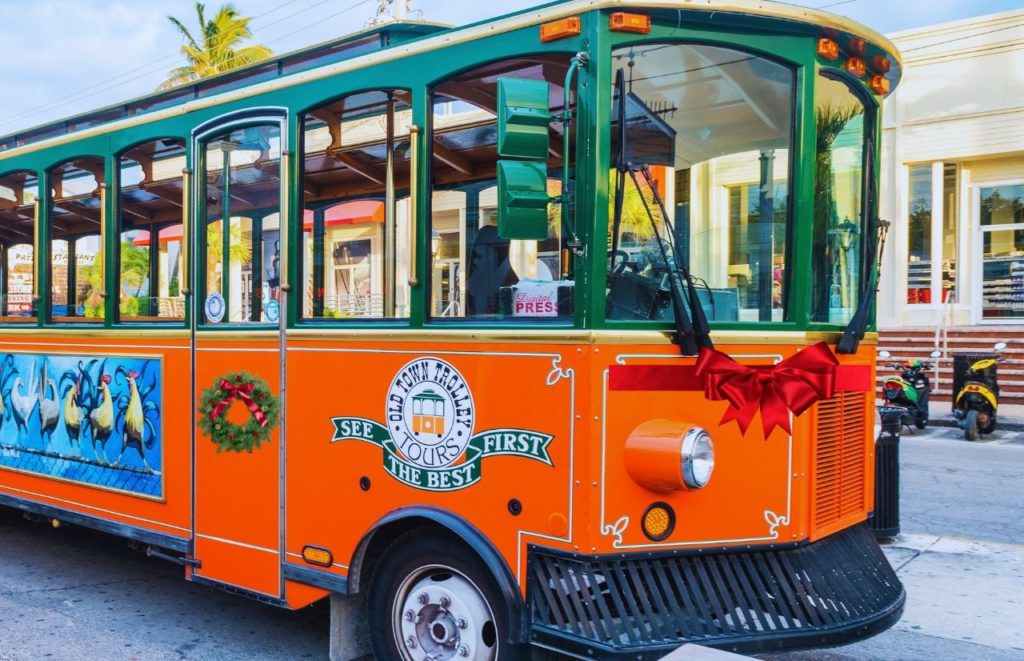 With the Old Town Trolley Tour, you can hop off and on whenever you want, visit over 100 different points of interest, and avoid the nightmare of parking, all while learning so much about the city with a real-time tour guide.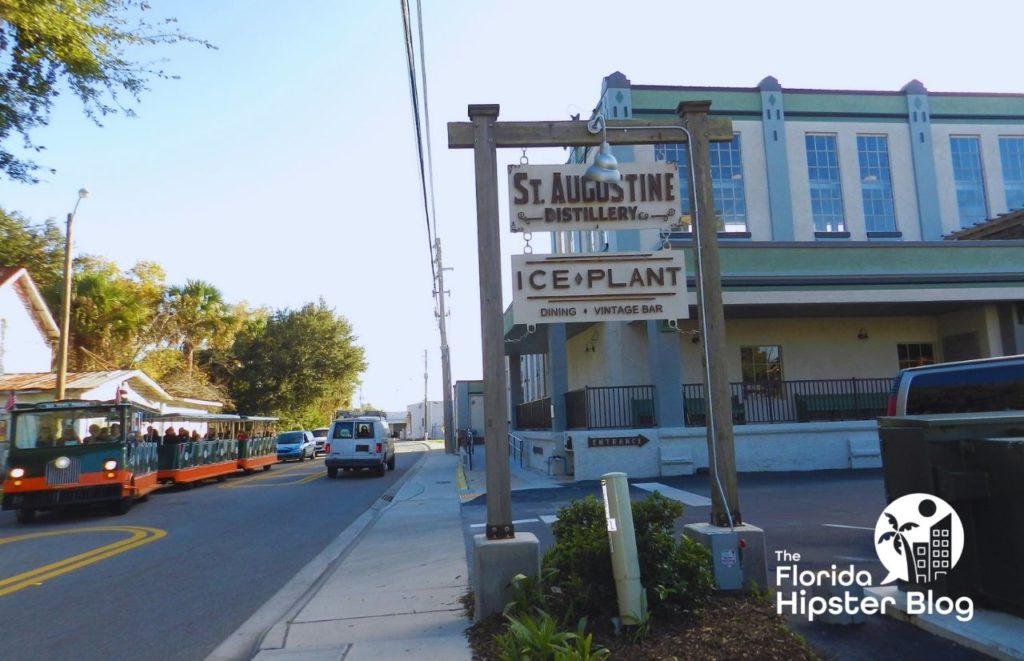 During the holidays, you can experience the usual 1 or 2-day trolley tours, or, during the evening, you can experience the Nights of Lights Trolley Tour!
So, check out the best of the Nights of Lights Festival through magical viewing glasses while sipping on warm apple cider and snacking on gooey sugar cookies!
Book Your St. Augustine Hop-On Hop-Off Trolley Tour TODAY!
3. Do Other Nights of Lights Tours
While the Old Town Trolley Tour is one of the most famous ways to tour the Nights of Lights Festival, you have plenty of other options available!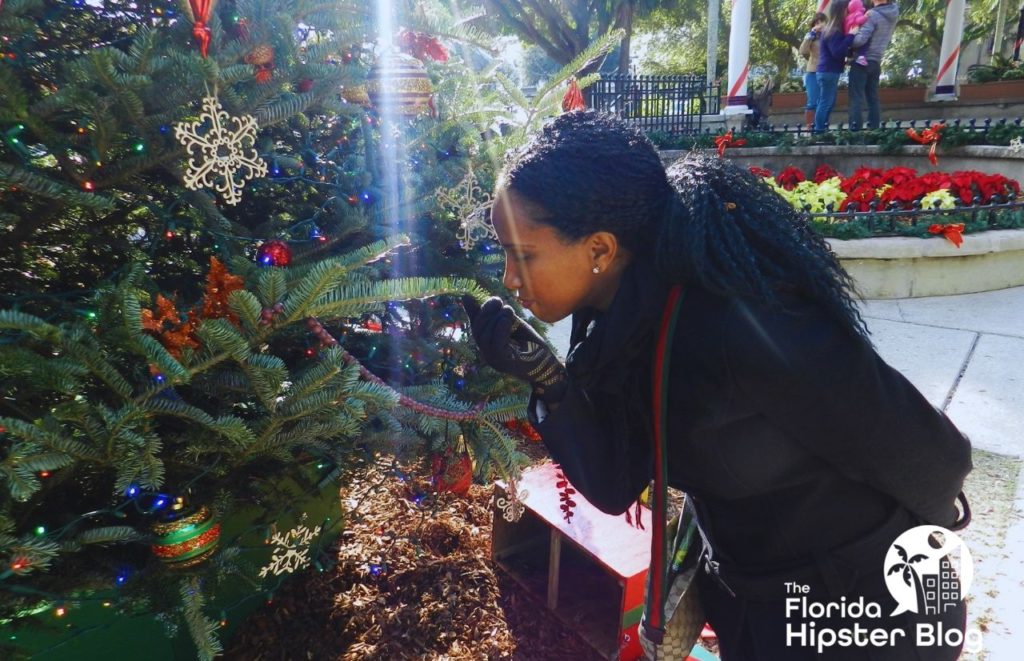 The St. Augustine Ponte Vedra website lists all of the best ways to tour. You can tour on a train with Santa, have a pirate tour on a boat, take a helicopter ride with Old City Helicopters, or even tour in a comfortable, luxury gold cart.
Book one the TOP Tours in St. Augustine, Florida TODAY!
4. Tour the Holiday Regatta of Lights
The Nights of Lights festival hits the bay during the Holiday Regatta of Lights. This event, put on by the St. Augustine Yacht Club, takes place on the second Saturday of December, so it's falling on December 10th this year.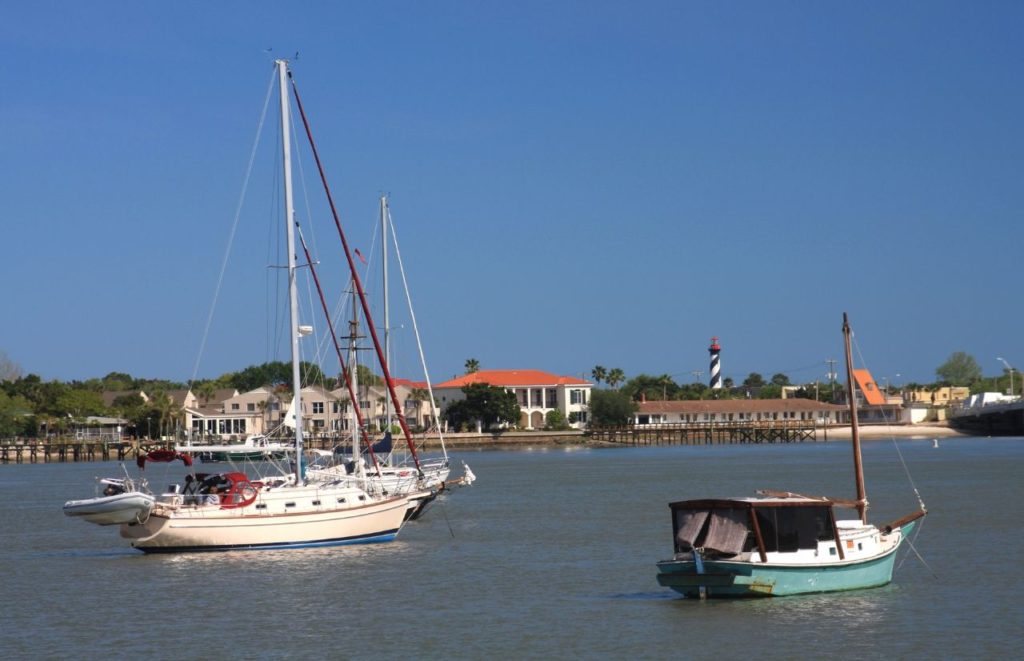 Tons of boats put on a spectator show as they decorate their vessels with fabulous lighting displays, competing to win one or more of the competition's categories.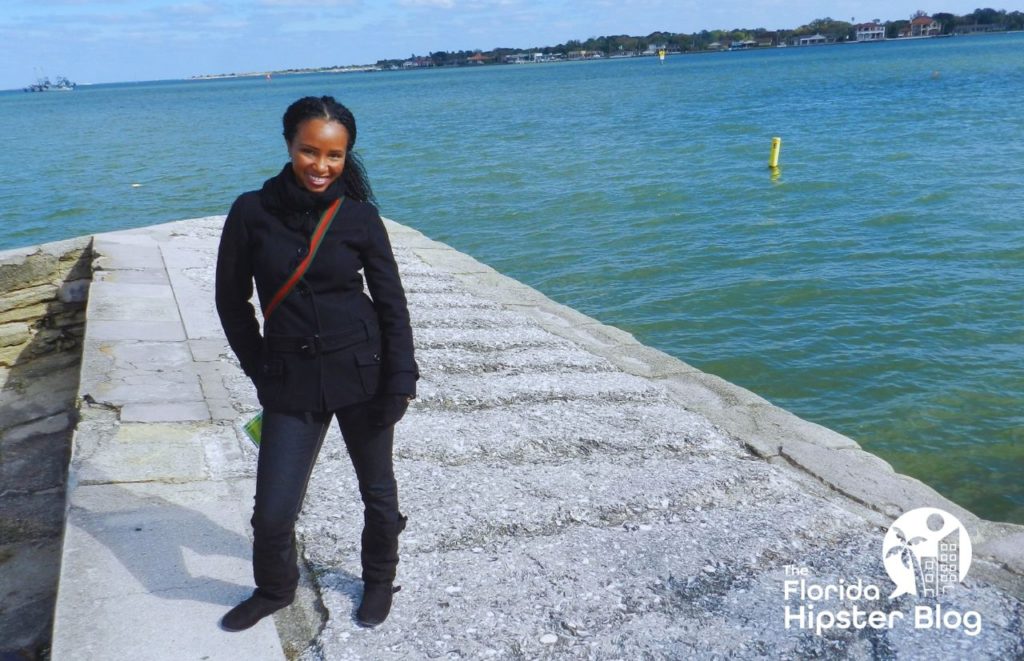 Which boat will have the best theme, be the most colorful, win best in class, or best overall?
You'll have to come and check out this boat parade to find out. Viewers can grab a seat along the seawall or Bayfront or show up early to get a good seat at one of the bayside restaurants.
Book your perfect beach house TODAY with VRBO!
5. Watch A Christmas Story at Limelight Theatre
Come watch this classic Christmas movie-turned-play at the Limelight Theatre. The favorite community theatre has been delighting St. Augustine since 1992 and offers year-round entertainment and enrichment for the community.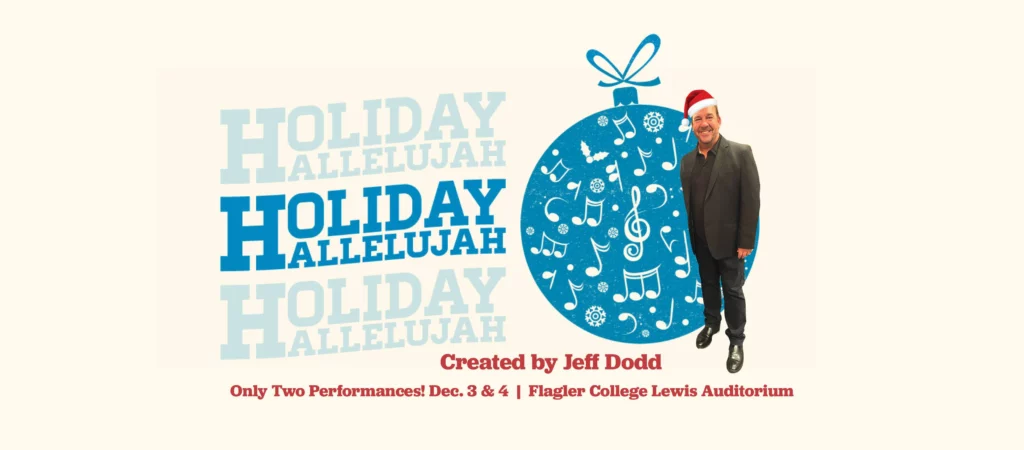 This holiday season, they're putting on an experience featuring some of the most joyous Christmas songs with Holiday Hallelujah!
The show will run from December 3rd through 4th and tickets are available online. This year, you'll be able to be entertained by Jeff Dodd at the Lewis Auditorium at Flagler College.
6. Watch the Christmas Parade
Christmas isn't complete without coming together as a community and putting on a holiday parade!
The Christmas Parade in St. Augustine takes place on December 3 this year and will kick off the holiday season with a bang.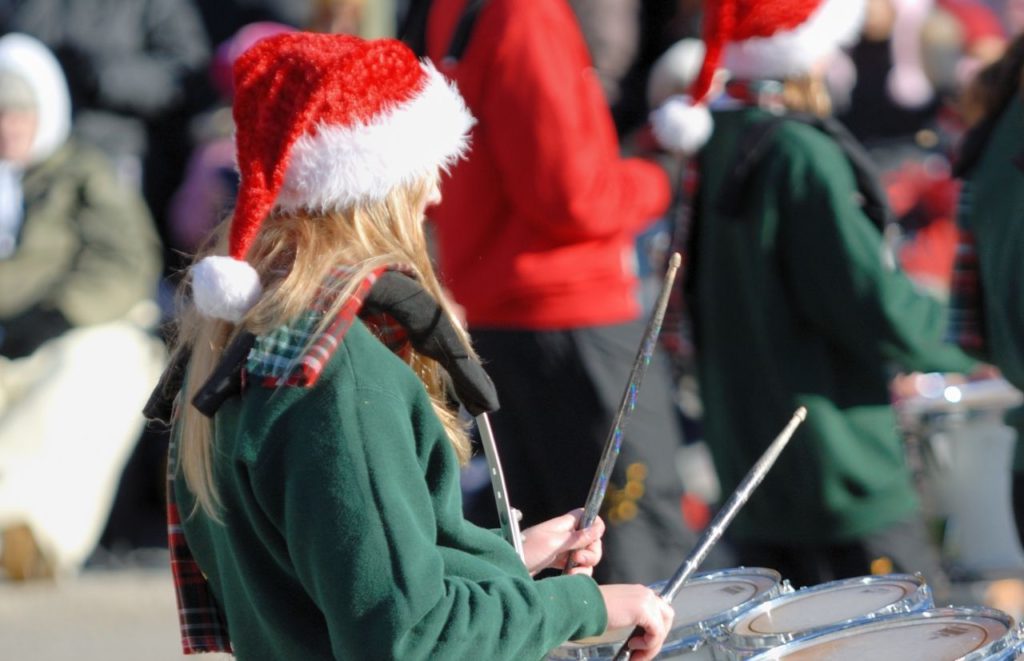 This year's parade will feature marching bands bringing the classic Christmas songs, floats decorated to the brim with Christmas cheer, and even horses with sleigh bells, all taking the streets before the arrival of Santa.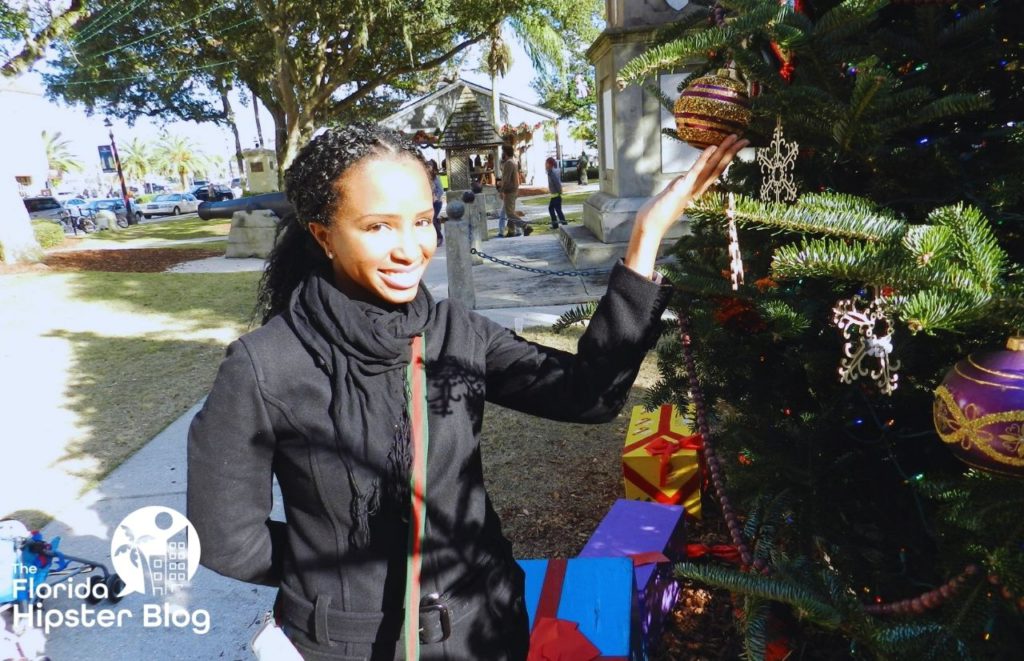 The Christmas Parade goes right through the historic downtown of St. Augustine, which means the Nights of Lights display makes it that much more special.
It starts at 9 a.m. by the Mission Nombre de Dios. Make sure to arrive early to grab a good spot!
Recommended: 27 Most Festive Things to Do in Orlando for Christmas
7. Enjoy a Luminary Night
Another popular thing to do in St. Augustine is the Lighthouse & Maritime Museum.
During regular hours, you can visit to explore a number of exhibits, programs, and even nature trails or climb to the top of the lighthouse for sweeping views of the bay.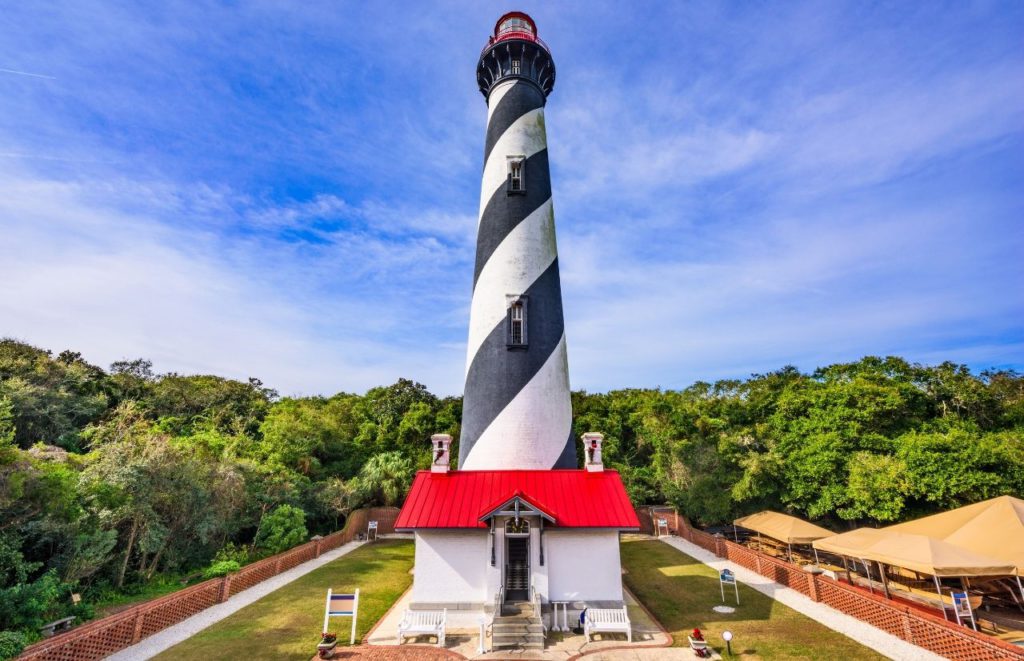 During Christmas time, they hold their annual Luminary Night. This year, the event will start on November 23rd. This community celebration is perfect for all ages.
Over 2000 luminaries are lit up throughout the grounds plus plenty of other holiday lights and decorations. You can even climb the tower for some of the best views of the dazzling historic downtown.
8. Enjoy Una Noche de Navidad & Las Posadas
Translated to "A Night of Christmas and The Inns," this event commemorates Mary and Joseph's search for a safe place for the birth of Jesus.
The free event includes a eucharistic adoration, a live nativity, and cookies and hot chocolate.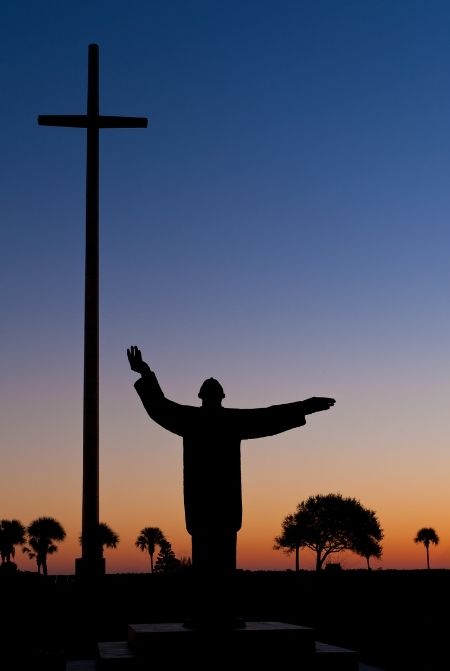 This year, it takes place on December 17th, from 5 p.m. to 10 p.m. at the Mission Nombre de Dios. There are no tickets required, however, guests who want to partake in the procession must register ahead of time.
Recommended: 39 Best Souvenirs From Florida You MUST BUY from Your Trip!
9. Do a Holiday Tasting Tour in Downtown St. Augustine, Florida
There are a few organizations in St. Augustine that offers delicious foodie tours throughout the year where you can experience some of the finest cuisine the city has to offer.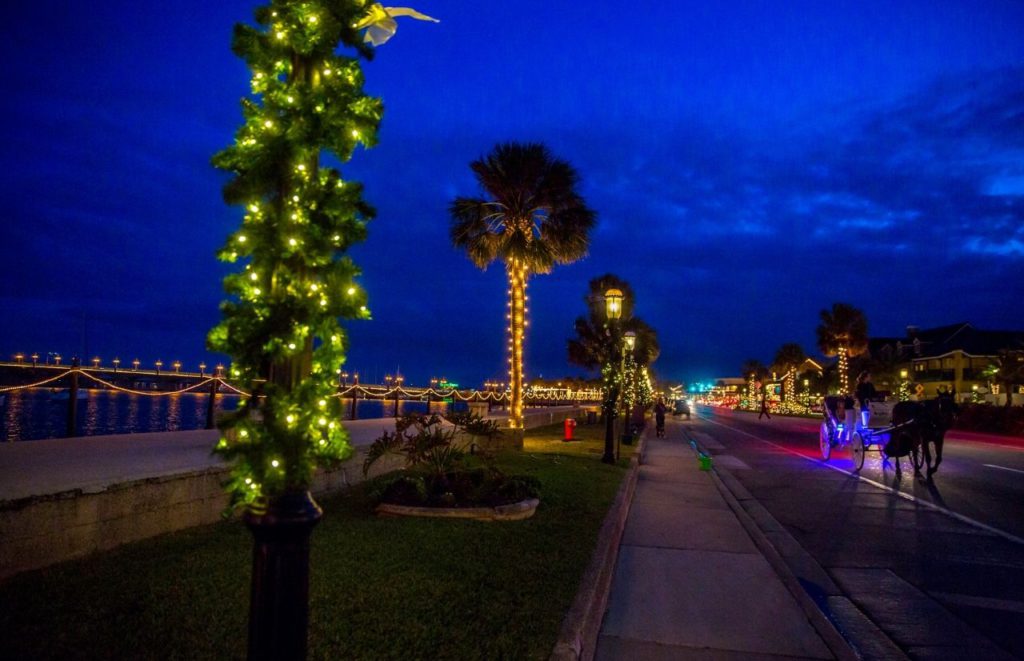 During the holiday season, they have some really special tours on offer to get everyone into the Christmas spirit!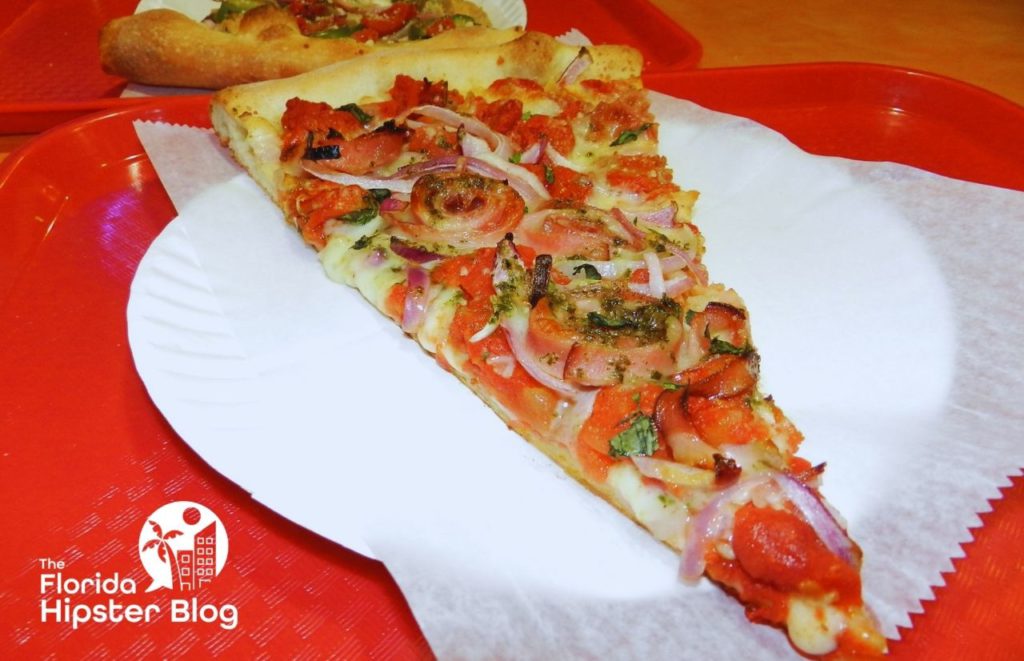 Their Nights of Lights tours mix things up a bit, and there are great options for couples, families, or large groups.
They offer private or group wine and carriage rides through the lit-up historic downtown. This is one of my favorite things to do in St. Augustine for Christmas!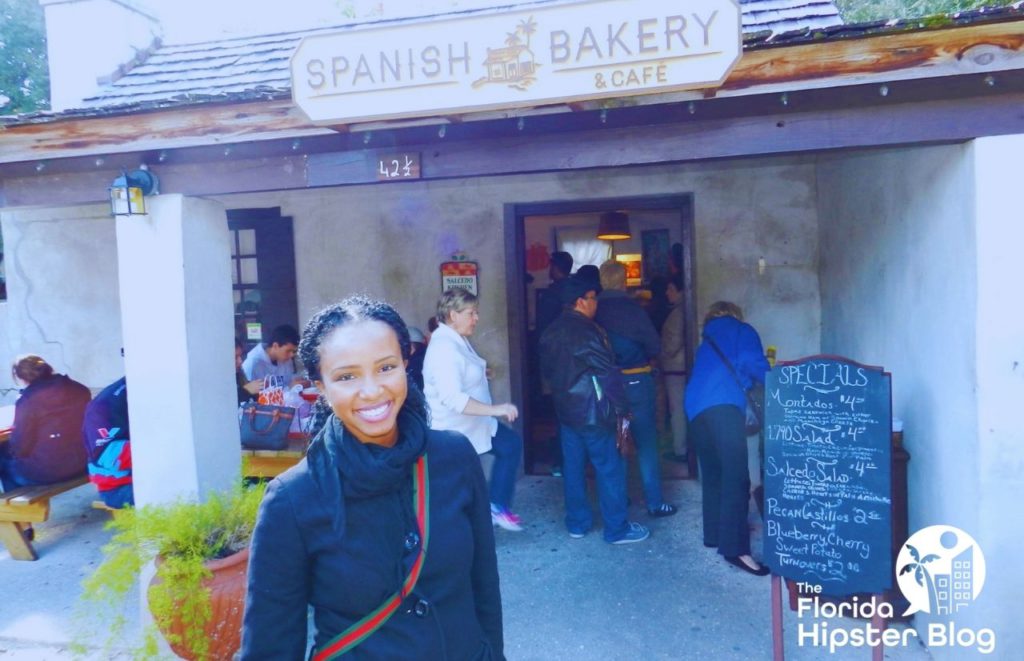 There is also a GRINCHmas ride, perfect for kids, that includes family-friendly fun and sing-alongs.
Other kid-friendly options include the Bah Humbug Experience or the Ho Ho Ho ride with Santa.
Recommended: 15 Fun and FREE Things to Do in Gainesville TODAY
10. Participate in the Colonial Night Watch
If you're craving a little more history after all of the interesting tours you've checked out, then the Colonial Night Watch is the perfect holiday event for you!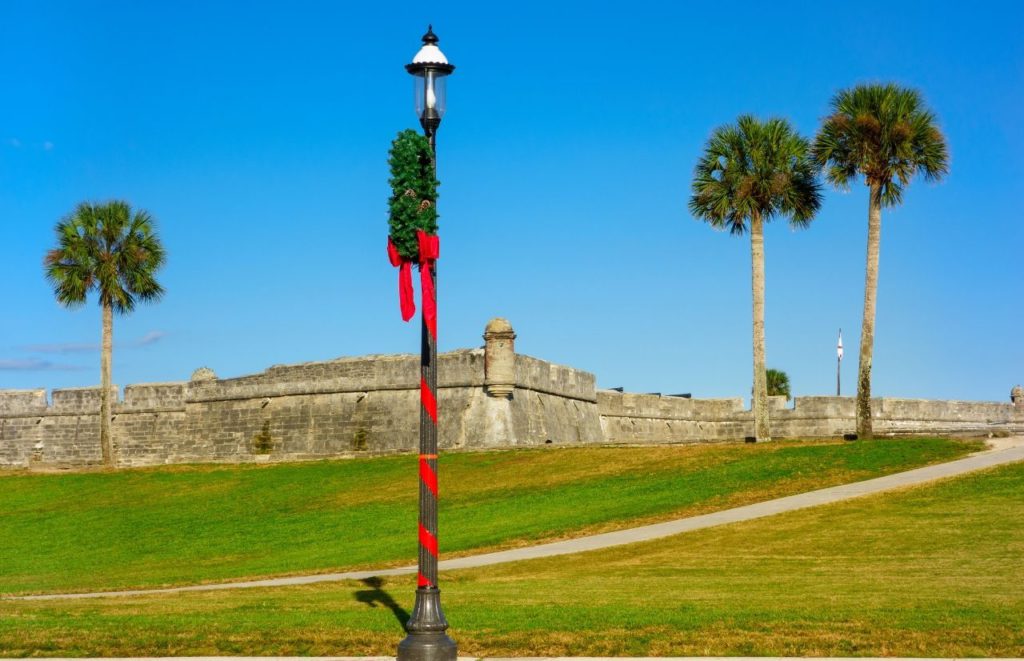 The event is a recreation of historic Night Watches, where citizens that were on the streets after the city gates were locked had to carry a light to be identified by the Night Watch.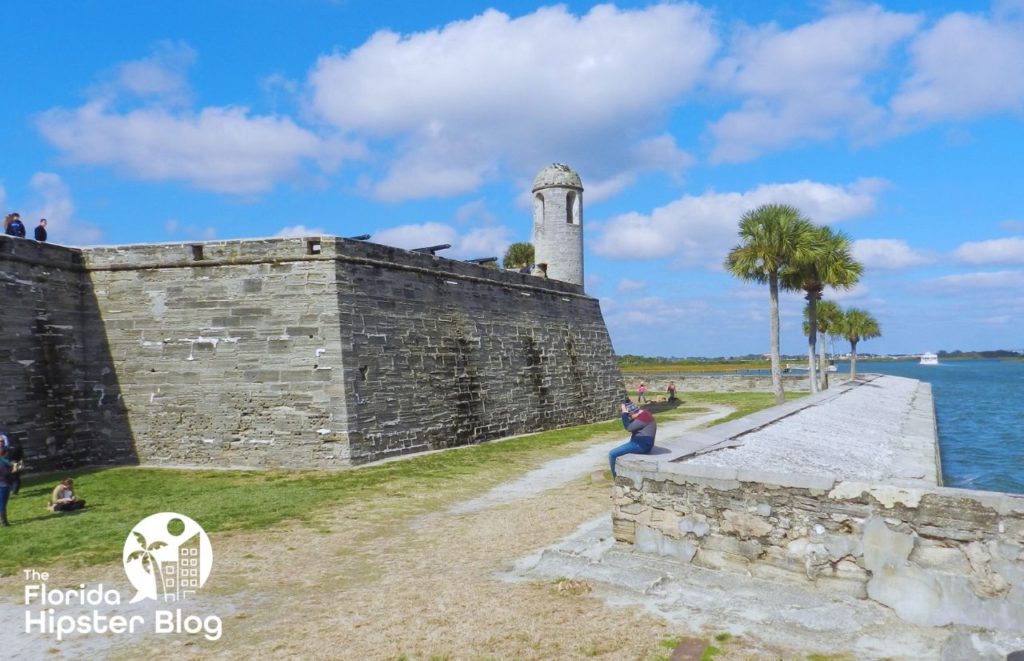 The event starts at 10 a.m. in the Colonial Quarter where visitors will be able to view a variety of reenactments including historical occupations, military drills, weapon firing, and other presentations.
Also, the entire day is filled to the brim with educational and entertaining events.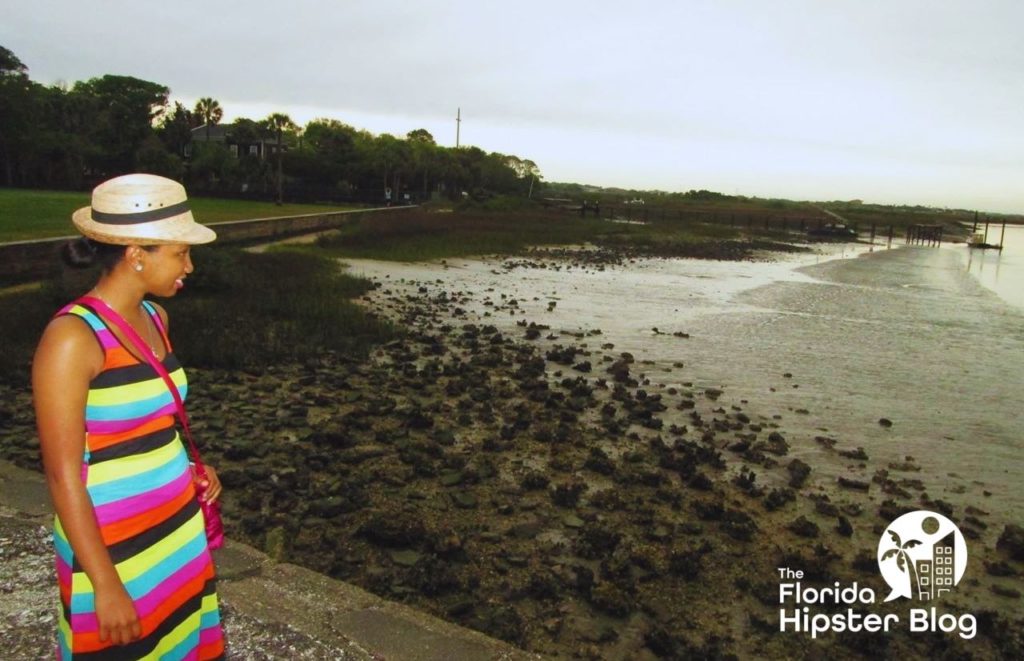 At the end of the night, there will be a torch parade, an homage to the Night Watch. It will start at the Castillo de San Marcos at 10 a.m. and head towards the city gate.
This family-friend event in St. Augustine will be held on December 3rd and is free to the public.
11. BONUS: Do the Bed and Breakfast for the Holiday (Tour) – postponed until 2023
Although this event is postponed until 2023, you should stay at one of the famous Bed and Breakfast spots in St. Augustine, Florida.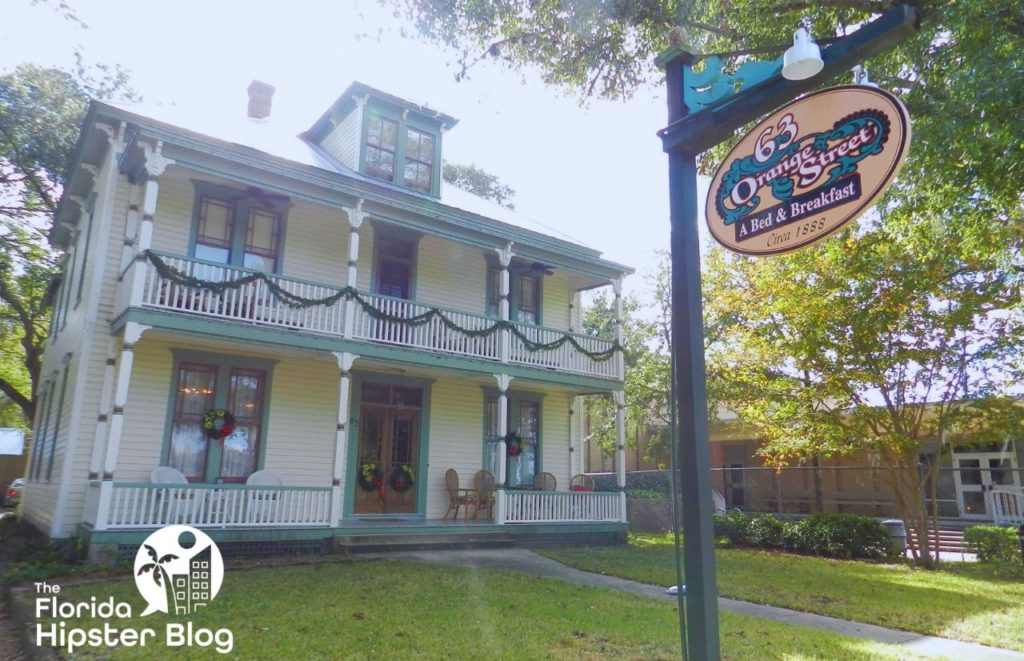 The owners go out-of-their-way each year to bring holiday cheer to their quaint locations.
Book your St. Augustine Bed and Breakfast vacation stay TODAY!
My Final Thoughts on the Fun Things to Do in St. Augustine for Christmas
As you can see, there are so many festive things to do in St. Augustine for Christmas this year!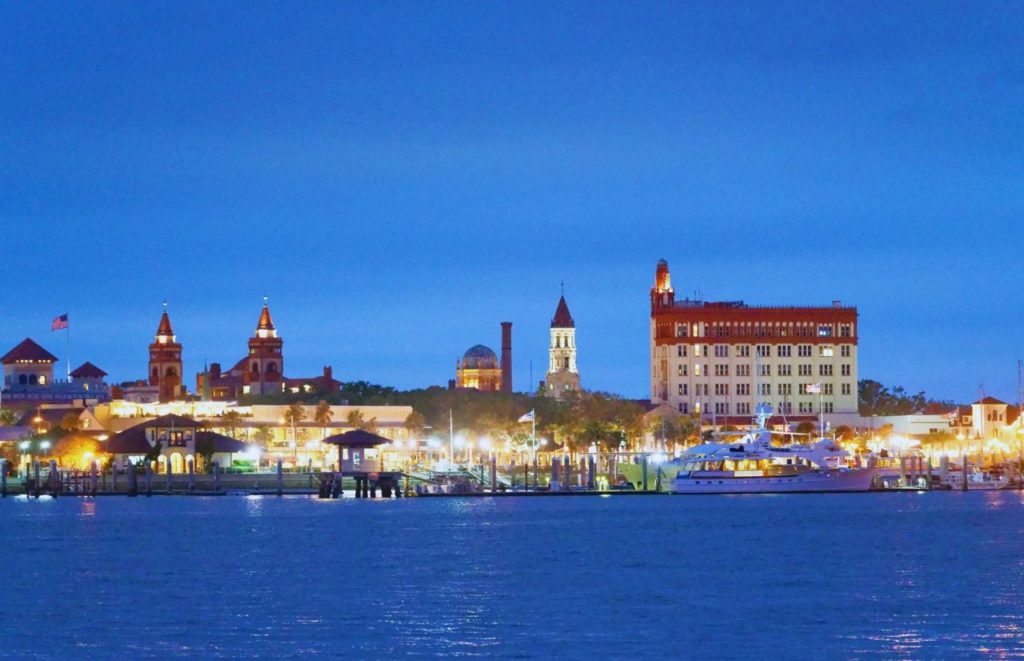 It's one of my favorite places to visit in Florida during the holidays.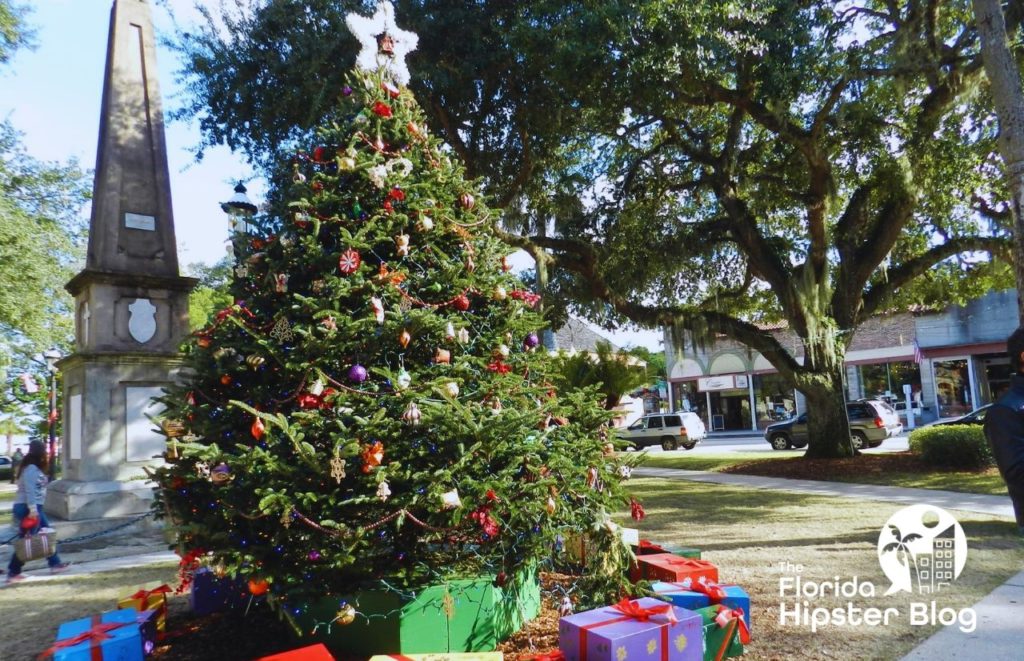 The weather is always perfect and I just love walking downtown enjoying all of the Christmas décor.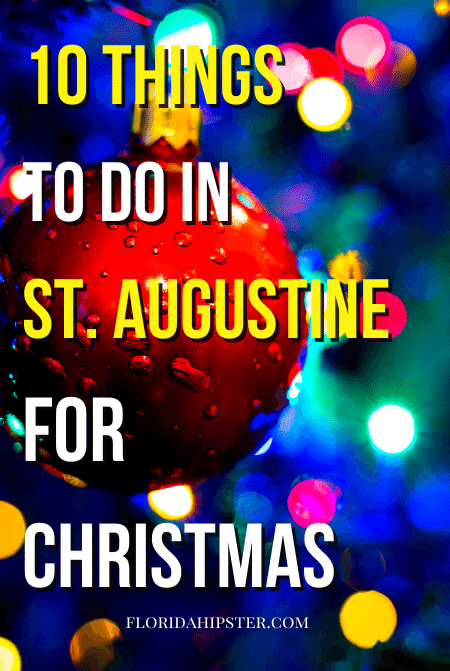 Now it's your turn. What's your favorite free thing to do in St. Augustine, Florida for Christmas? Let us know in the comments section below!
Happy Florida Travels!
UP NEXT: 25 AMAZING Things to Do in Florida at Christmas (YOU MUST VISIT)
(Original Article Date: November 30, 2021/Updated on November 15, 2022)
Some Photos Courtesy of Canva.com