Are you stuck trying to figure out what the best hotels in Gainesville, Florida are? Don't worry! I was just like you a few months ago!
Gainesville is a vibrant city in Northern Florida and well-known for its thriving art, sports and music scene. In addition, the city is home to the University of Florida, a historic downtown, and several museums.
There are so many exciting things to do and see in Gainesville that I know it's a destination that should be on your list of places to visit when vacationing in Florida.
If you're planning a trip there and are looking for a place to stay, I have you covered. Here are the seven best hotels in Gainesville, Florida, you can stay at during your trip.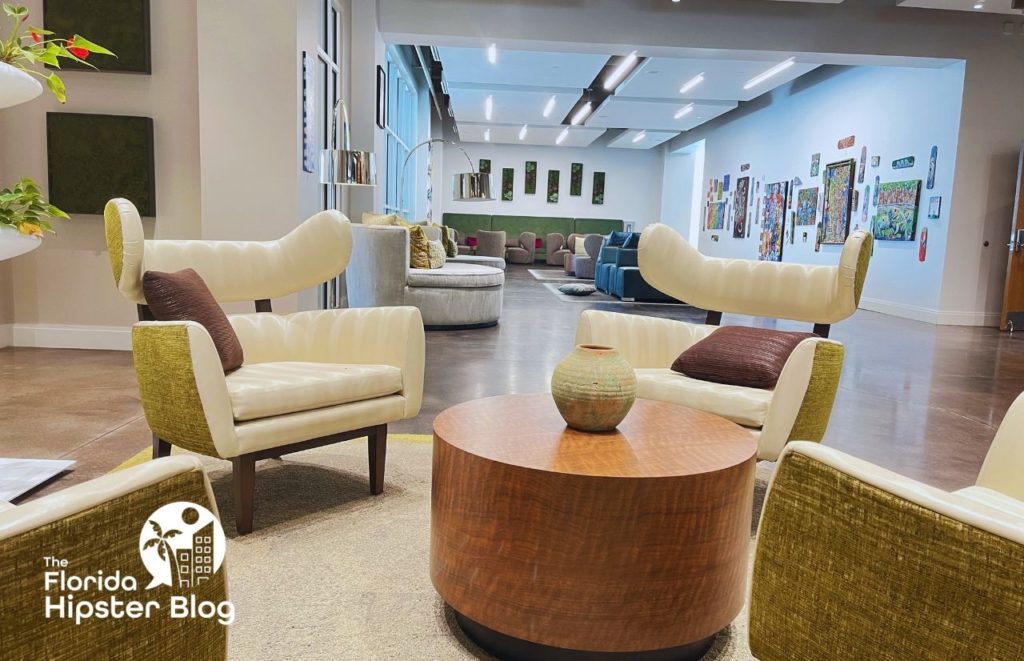 THIS POST MAY CONTAIN AFFILIATE LINKS. PLEASE READ MY DISCLOSURE FOR MORE INFO.  Which means if you click on certain links, I may receive a small commission at no additional charge to you.
1. Hotel Eleo at University of Florida
You can't get any closer to the University of Florida campus than staying at Hotel Eleo. This is due to the fact that the hotel is literally on campus.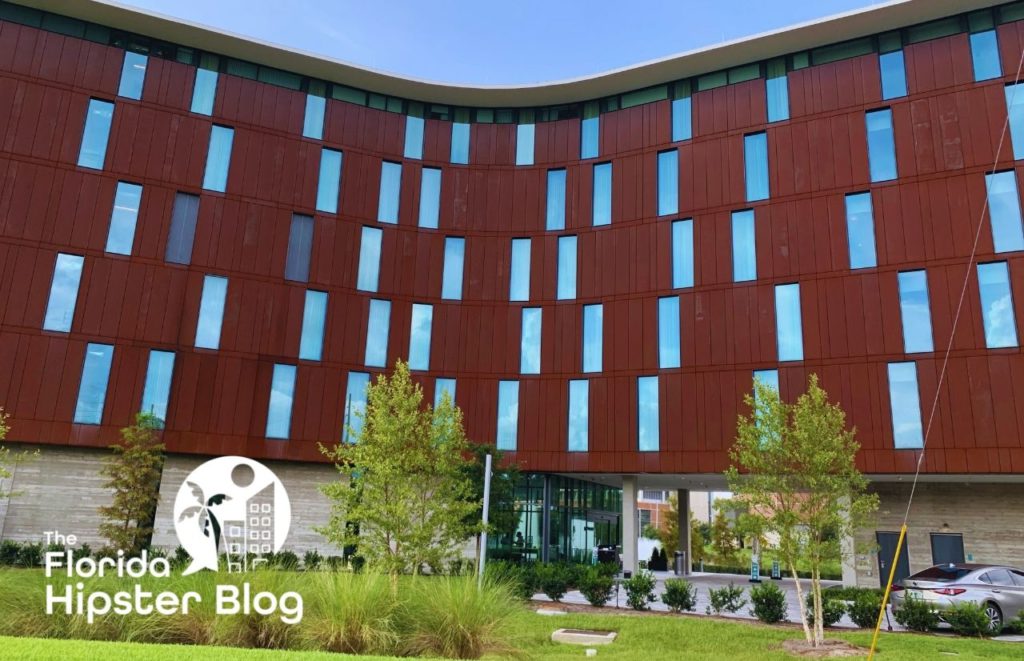 Hotel Eleo isn't your standard on-campus housing. Instead, it is a state-of-the-art accommodation near the university's athletic fields. The rooms and facilities at this hotel are sleek and modern.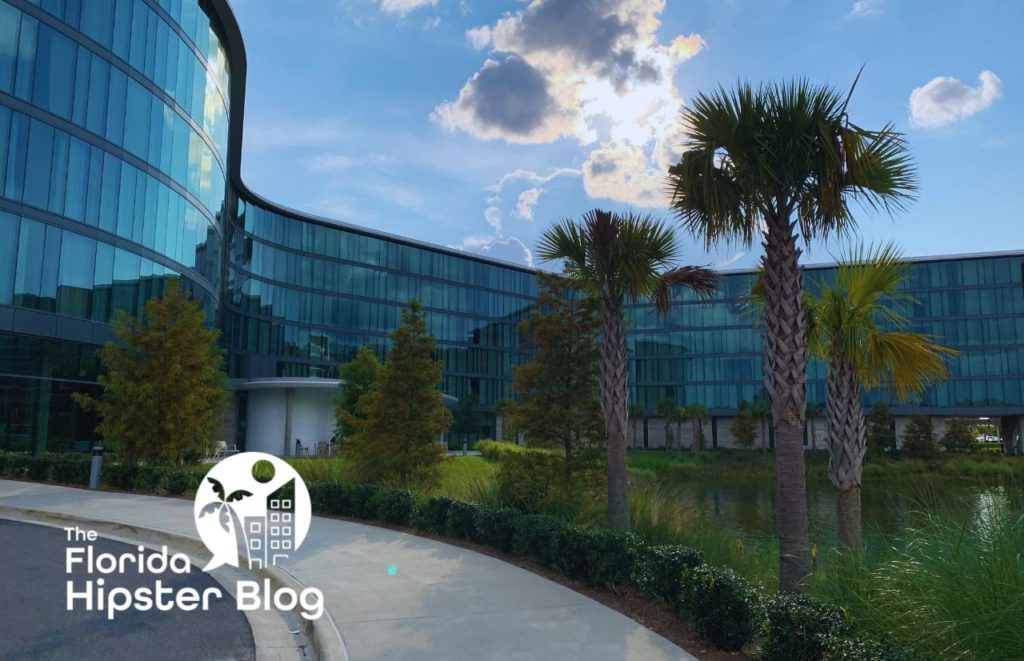 You'll also love the small-town hospitality, exceptional 5-star service, the luxurious accommodations, and the overall vibe of this place.
The property has a Floridian fare at its restaurant (my favorite spot at the hotel) and a grab-and-go convenience store. In addition, there are meeting and events facilities onsite making it one of the best hotels in Gainesville, Florida.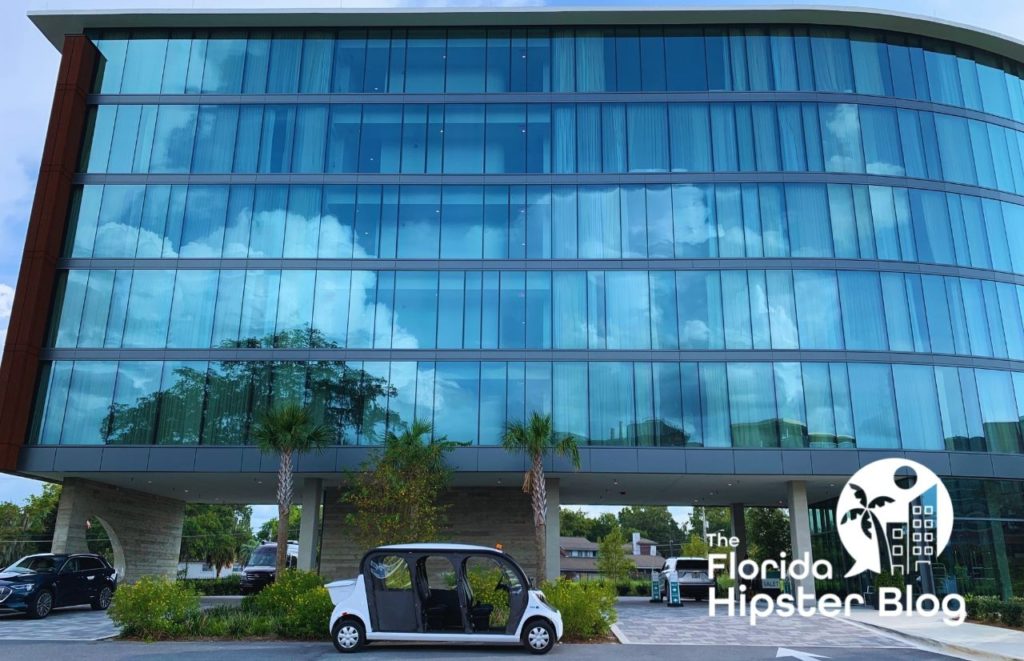 Depending on your choice, a room at this hotel will cost you about $180-240 per night.
Book your room TODAY at Hotel Eleo here!
2. Hotel Indigo Gainesville-Celebration Pointe
Hotel Indigo is a charming hotel at the heart of Celebration Pointe. The location alone is why I love this place in Gainesville.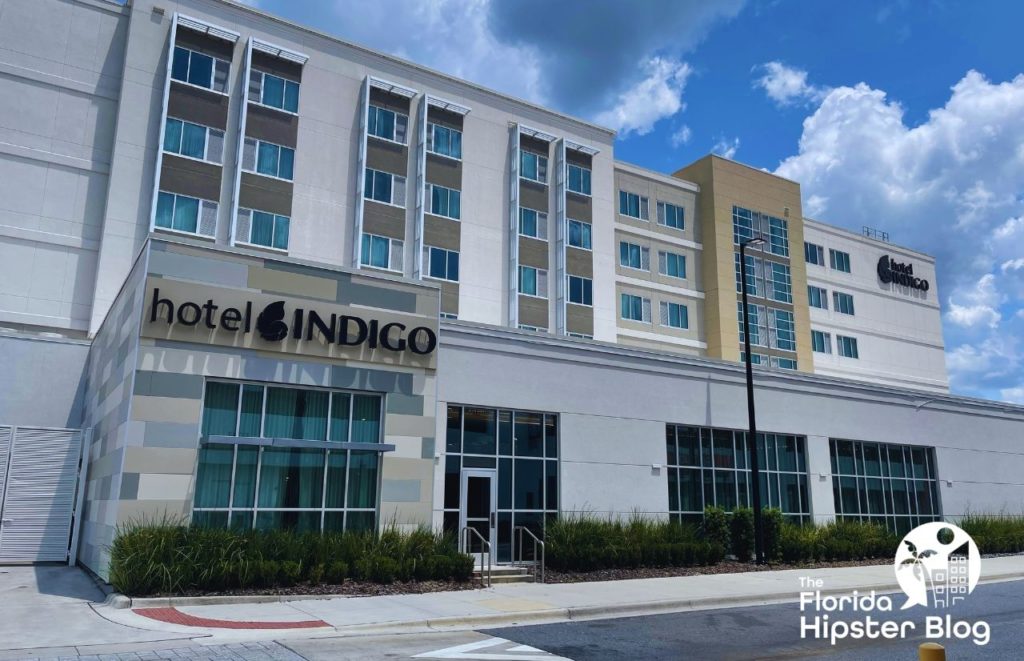 Right outside your window is a view of Celebration Pointe. One of the new exciting city additions with shopping, dining, and events. Here, you can find everything from Bass Pro Shops to French macarons. You can even dine in the new restaurant owned by the legendary Steve Spurrier.
The hotel sits in the middle of all this action near the University of Florida. Its rooms are boutique-style, yet spacious with bathrooms that will make you feel like you're at a spa.
Don't let it's chic, modern and sophisticated atmosphere make you think that you won't have a fun drinking and dining experience. Gather: Social Lounge mission is to give you an outstanding nightlife with ingredients locally sourced to create the best cocktails.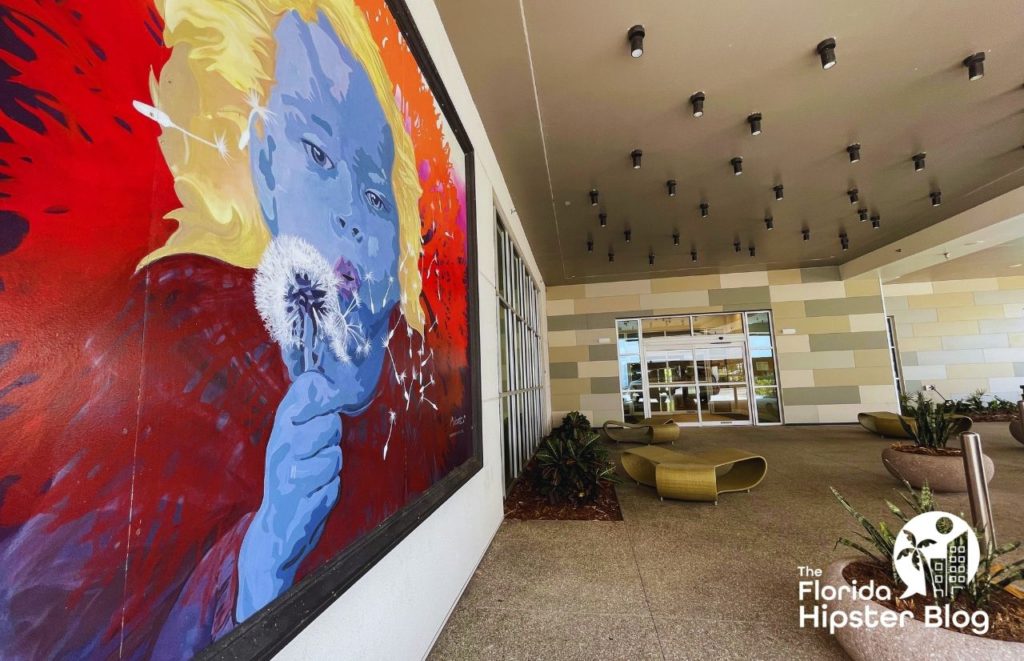 On the property, there are also event spaces, a fitness center, a luxurious pool area, and so much more! Rooms range from $120-200 per night, depending on when you book.
Book your room TODAY at Hotel Indigo here!
3. Fairfield Inn & Suites by Marriott Gainesville I-75
If you're looking for a comfortable stay in Gainesville with lots of a decent amount of space, then you will enjoy the Fairfield Inn & Suites.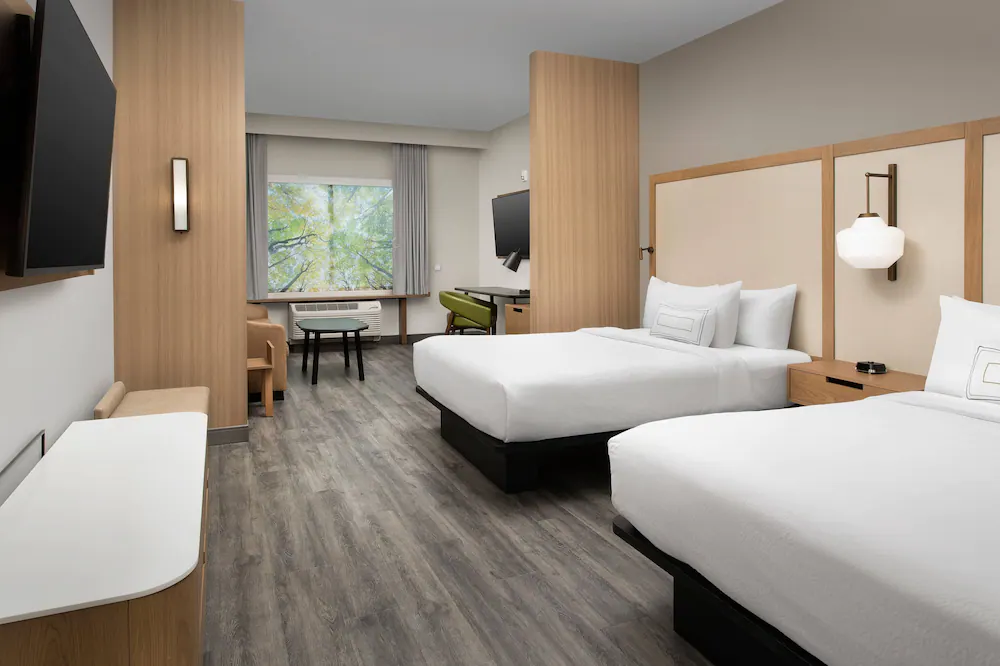 It isn't a unique stay, but you'll get a consistent experience with comfortable rooms and all the necessary amenities. The hotel offers a business center, 24-hour fitness center, conference space, and a snack bar/lounge.
If you're already familiar with this brand, then you know what to expect. Clean rooms, budget-friendly prices, free parking, a continental breakfast to start your day off right, and a great staff to help your stay.
Most attractions in town are less than five minutes away, including the University of Florida and the Florida Museum of Natural History. Rooms at this hotel range from about $130-150 per night.
Book your room TODAY at Fairfield Inn & Suites by Marriott here!
4. Drury Inn & Suites
Another homey location in Gainesville is the Drury Inn & Suites. It has a convenient location about 3 miles away from the University of Florida, Ben Hill Griffin Stadium, and Oaks Mall.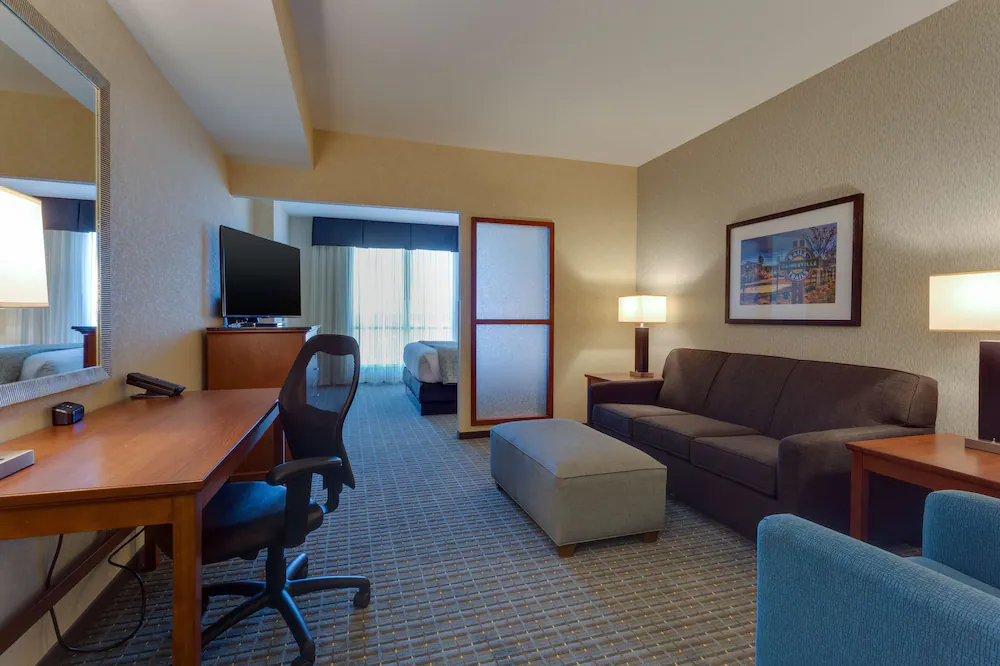 This hotel is ideal for families because they have family-sized rooms/suites. Additionally, there is a complimentary American breakfast that will fuel you up all day.
Travelers there on business will find a business center onsite and desk in their rooms with plenty of outlets for multiple devices.
This hotel is a great value, ranging from $117 for their most basic rooms to $200 for a superior suite.
Book your room TODAY at Drury Inn & Suites here!
5. AC Hotel
An exceptional accommodation, if you want to be in downtown Gainesville, is the AC Hotel. You only have to walk a few steps to get to some of the town's best restaurants and retail.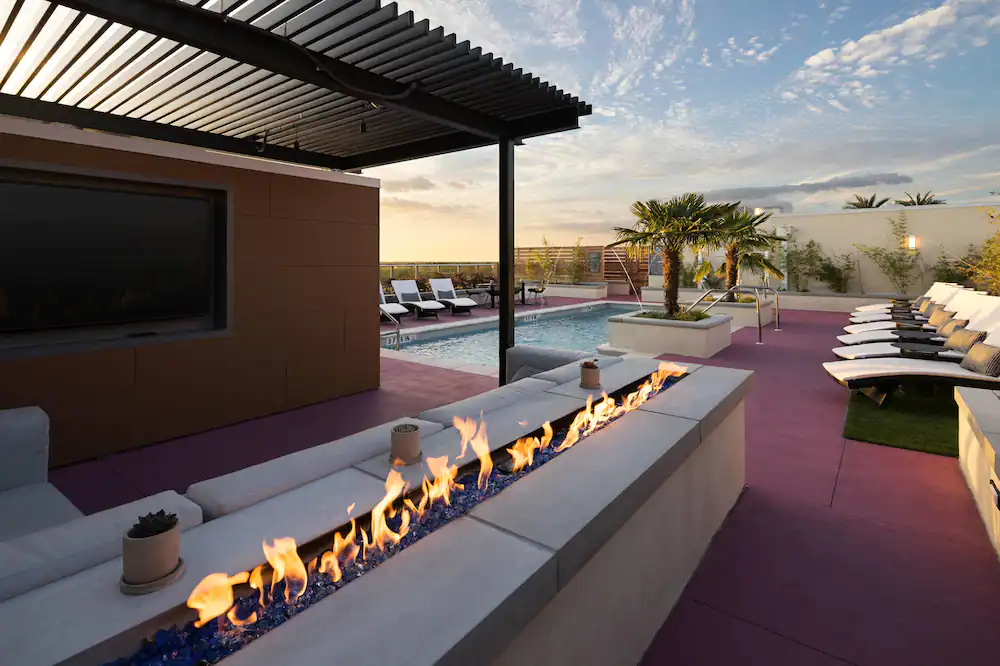 It's known to have clean rooms, a pleasant staff, a nice fitness center, and an amazing rooftop pool with the wonderful views of downtown Gainesville.
Downstairs, the hotel has a bar and lounge serving delicious drinks. You can also grab a full breakfast for a reasonable price. Each room has a sleek minimalistic design and bathrooms with full tubs and a rain shower.
One of the cons for this hotel is that Valet Parking is mandatory and can be very pricey. You can expect a room at the AC Hotel starts at around $180 per night.
Book your room TODAY at AC Hotel here!
6. Staybridge Suites Gainesville I-75
The Staybridge Suites is a hotel that feels like your home away from home making it one of the best hotels in Gainesville, Florida.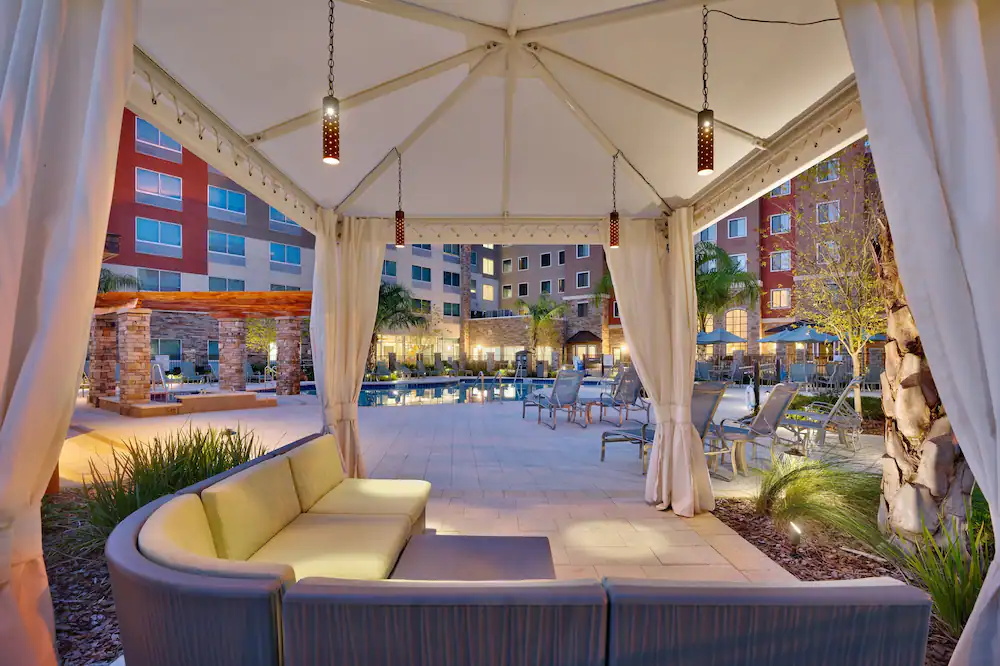 Staying here is like having an apartment in Gainesville. There are kitchens with full refrigerators, stovetops, microwaves, and equipment.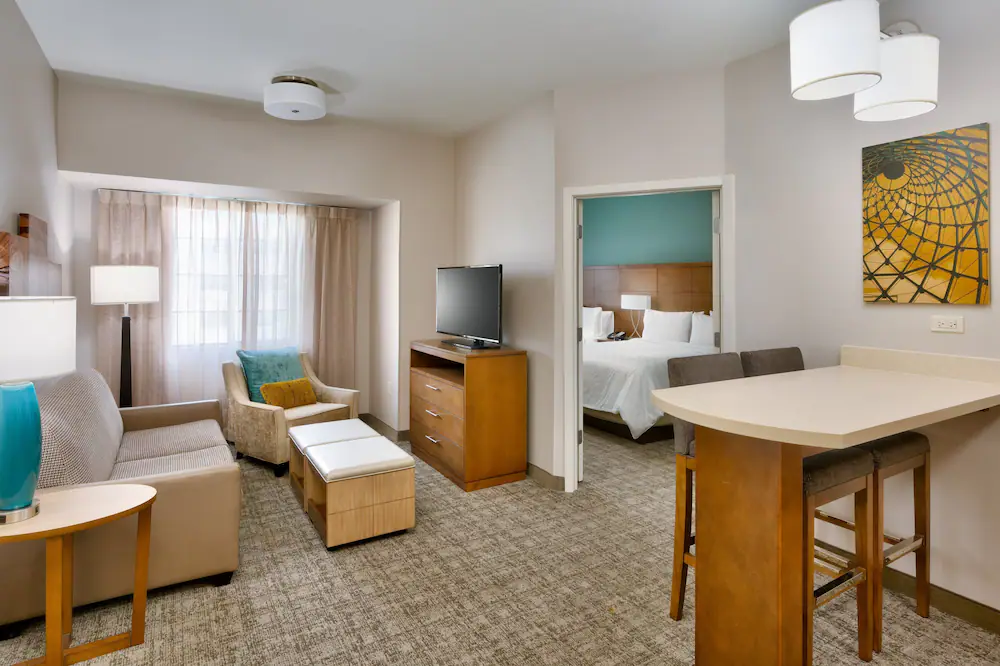 The hotel also has outstanding amenities. There is a complimentary breakfast buffet and reception for guests to enjoy. Additionally, there is a 24-hour fitness center, laundry services, newspapers, pools, and barbecue grills.
The rates for a suite at this hotel range from about $150-$300 per night.
Book your room TODAY at Staybridge Suites here!
7. Sweetwater Branch Inn Lodging & Events
The Sweetwater Branch Inn Lodging & Events offers a unique experience if you're a person who doesn't want to stay at a cookie-cutter hotel. Instead, it is a gorgeous Victorian Inn with 25 distinctly decorated guest suites.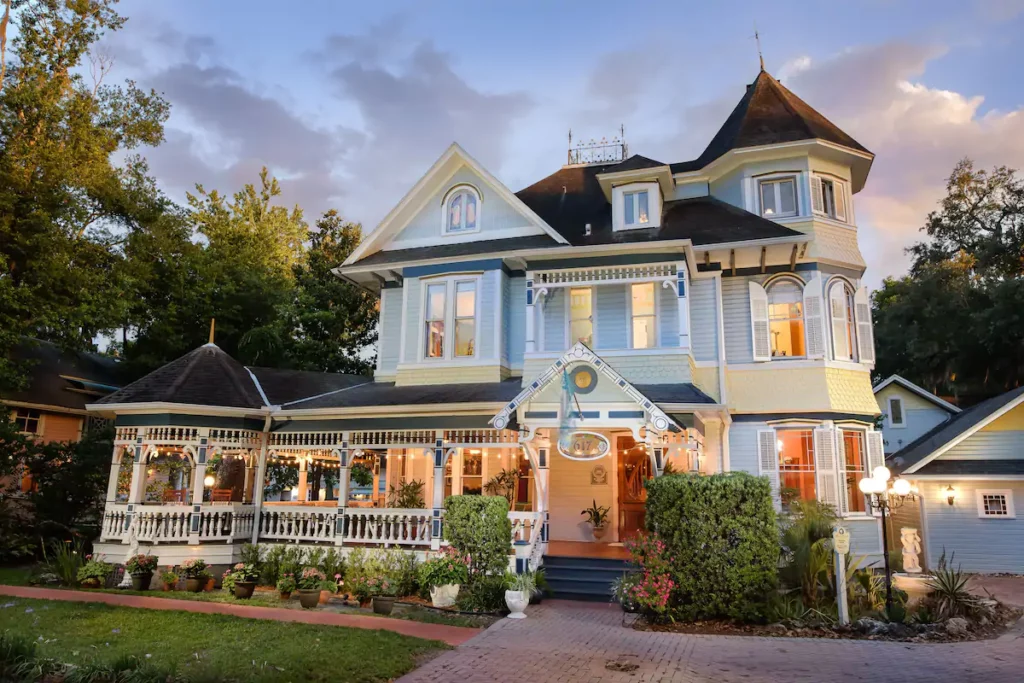 Guests at this Inn have the privilege of eating a tasty complimentary breakfast spread in the morning and wine and cheese in the evening.
If you want to celebrate a special occasion, you can host one at the event hall catered by Sweetwater Catering Co. Just know that a suite here ranges from $230 to $270 per night.
Book your room TODAY at Sweetwater Branch Inn here!
Final Thoughts on the Best Hotels in Gainesville, Florida
When you're visiting Gainesville, you will find no shortage of places to stay. The city has diverse options to satisfy any visitor.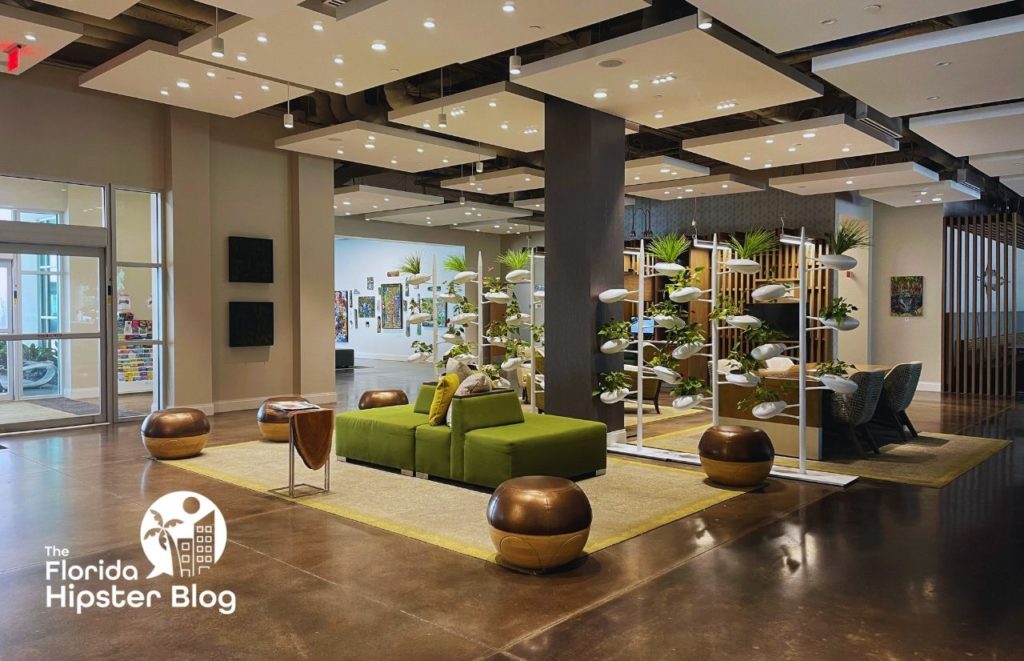 Gainesville has it all – from charming cottages to major chains. There's a place on this list for every type of Florida traveler.
Hopefully, this has inspired you to start planning your trip to this historic town in the Sunshine State.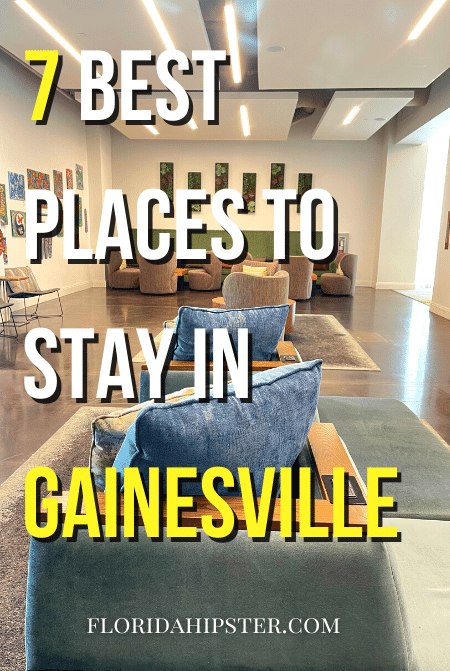 What's your favorite place to stay at in Gainesville, Florida? Let us know in the comments section below.
Happy Florida Travels!
If you enjoyed this article, then you'll love these: