Are you looking for the best wings in Jacksonville, Florida?
Jacksonville is known for many things, the largest urban park system in the United States, the gorgeous shoreline with food and shopping for everyone, and their chicken wings.
Ok, maybe they're not known for their wings, but they do have some incredible establishments that are serving some of the most delicious and fresh baked wings, sides, and American classics for locals and anyone visiting the coastal city.
I've created a list of the 7 top places to get the best wings in Jacksonville. Let's get started!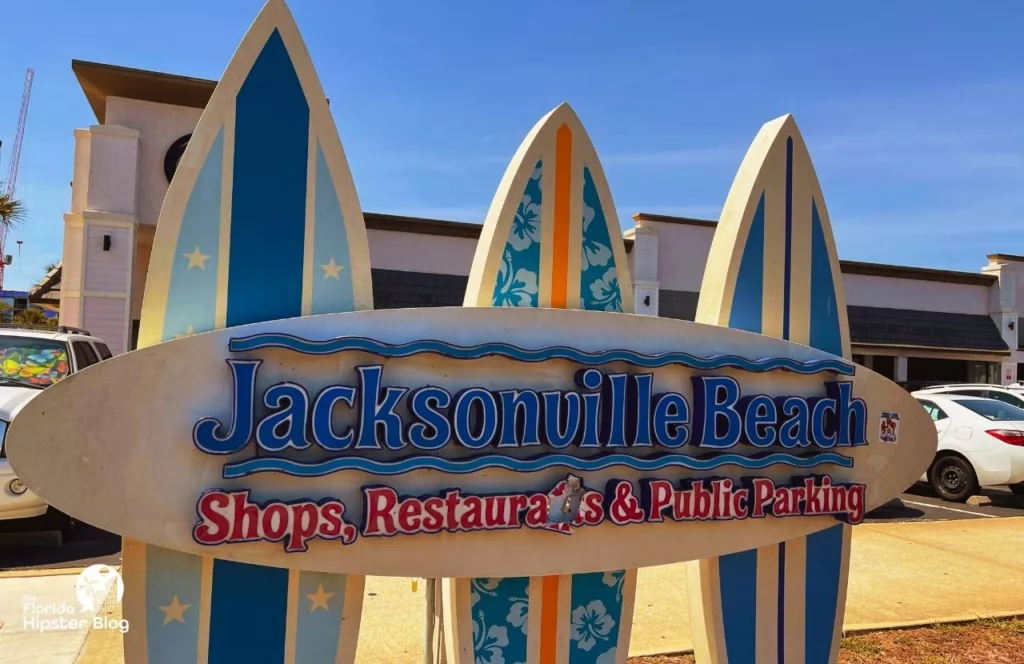 THIS POST MAY CONTAIN AFFILIATE LINKS. PLEASE READ MY DISCLOSURE FOR MORE INFO.  Which means if you click on certain links, I may receive a small commission at no additional charge to you.
1. THC Trap house Chicken
A staple food truck with a loyal band of followers, this establishment has everything you might need if you're looking for tons of chicken platter options and wing plates.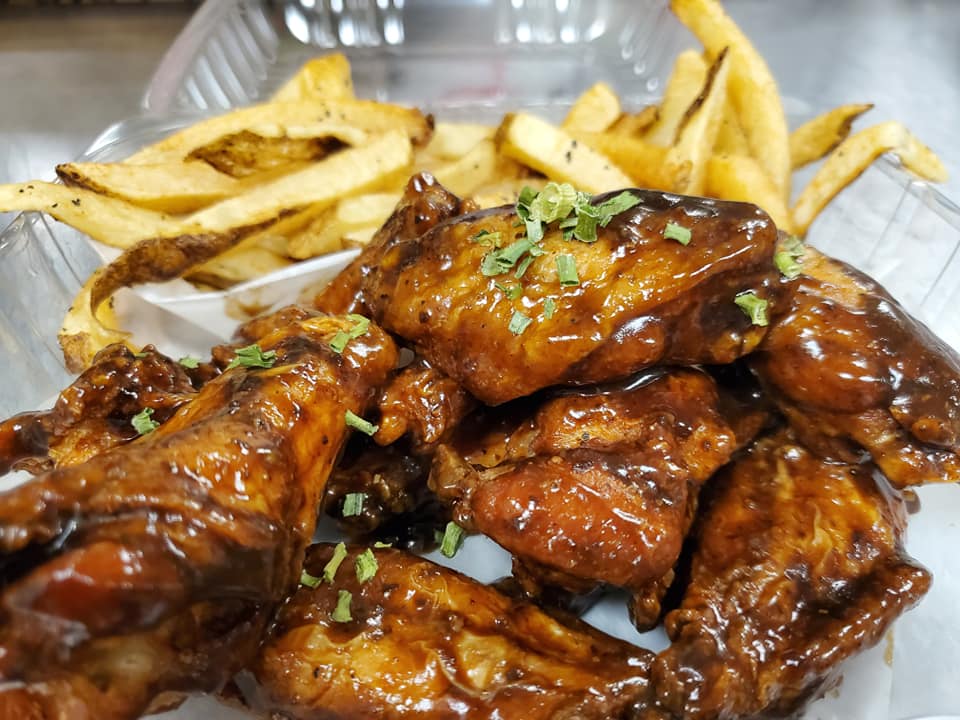 Why We Love These Wings in Jacksonville
Their original dirty south-style chicken menu includes tons of chicken sandwiches, fried ribs, and of course, their famous wings.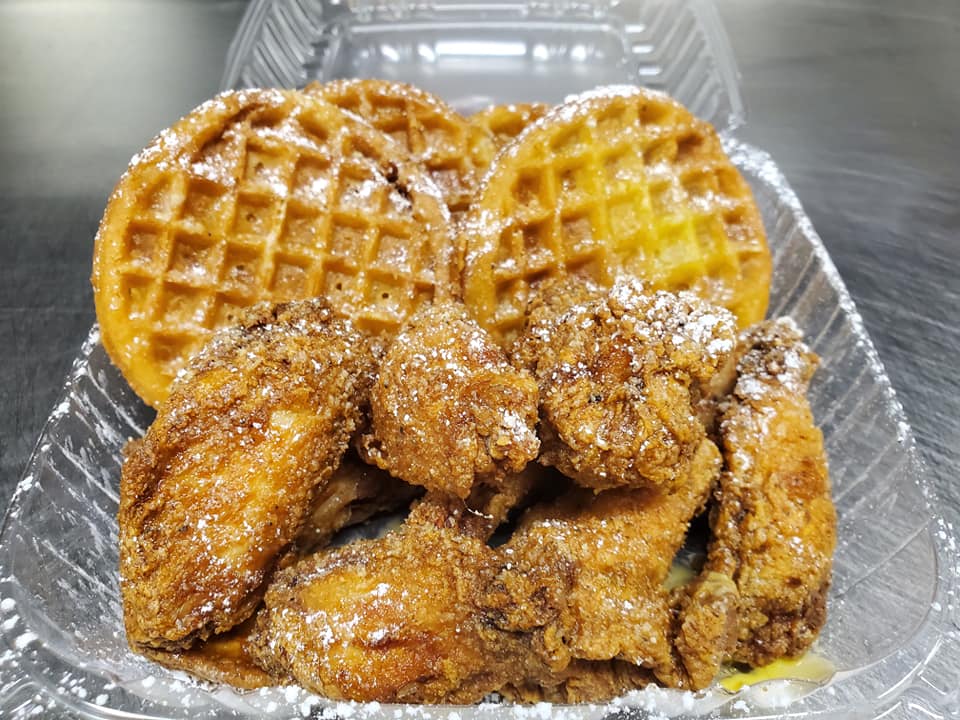 THC Trap House also now caters, so if you have an event coming up, think about THC Trap house when looking to feed your party.
Best Food on the Menu
Henny Wings: 5, 10, or 20 wings. Options to add preferred sides and sauces. Available for a limited time!
Krab Tray Wings: 5, 10, or 20 wings with butter crab sauce. Options to add preferred sides and sauces
Fried Waffles & Chicken: Crispy fried waffles, with SFB wings and maple butter syrup glaze with powdered sugar on top.
Get up to 63% off of the Jacksonville Beach tours and attractions with Groupon TODAY!
2. Island Wing Company Grill & Bar
Combine the best island vibes, vibrant atmosphere, and delicious fresh food, and you've got yourself a place you'll want to take friends and family to.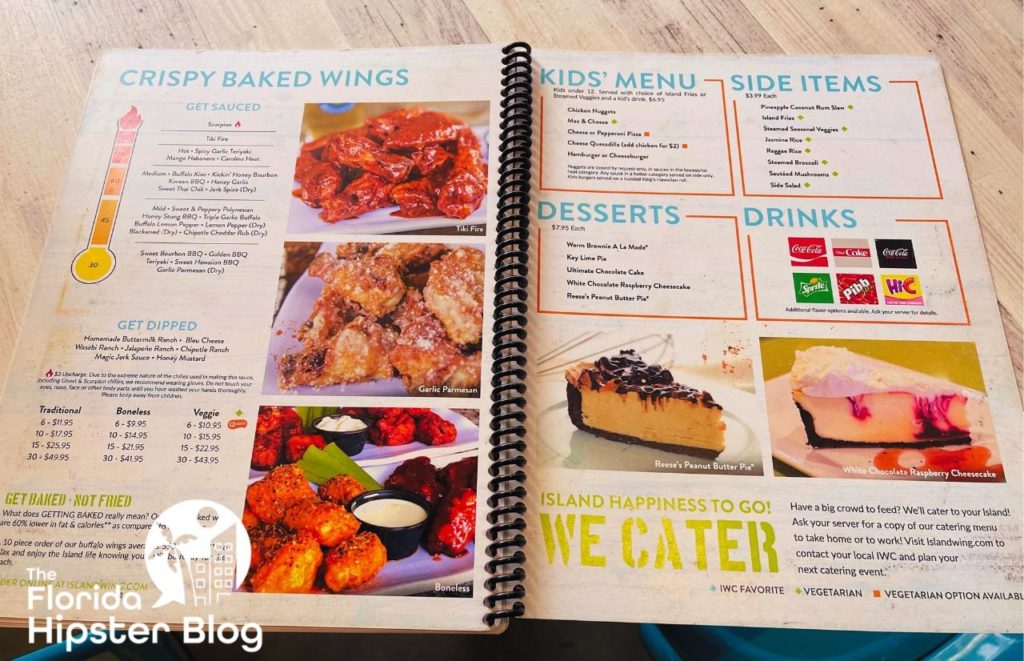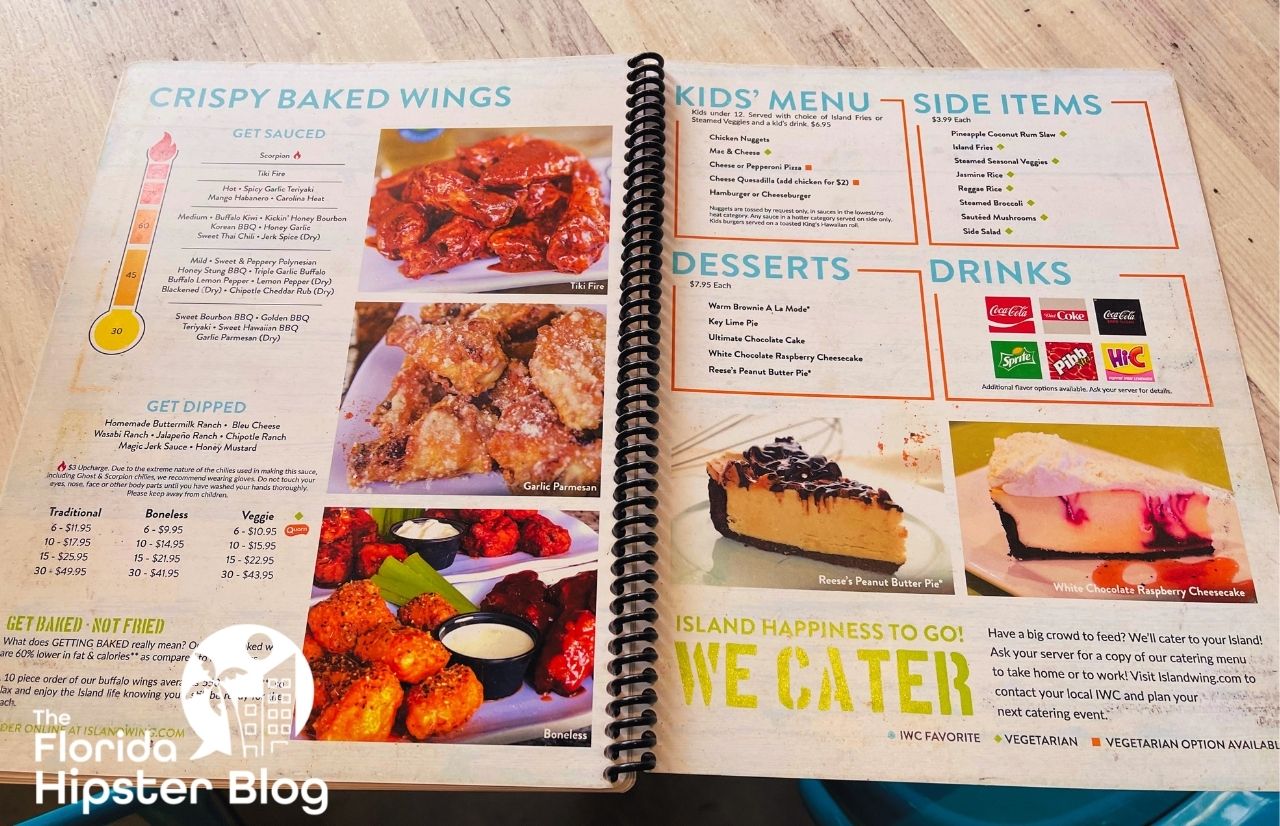 Island Wing Company has everything on the menu and more.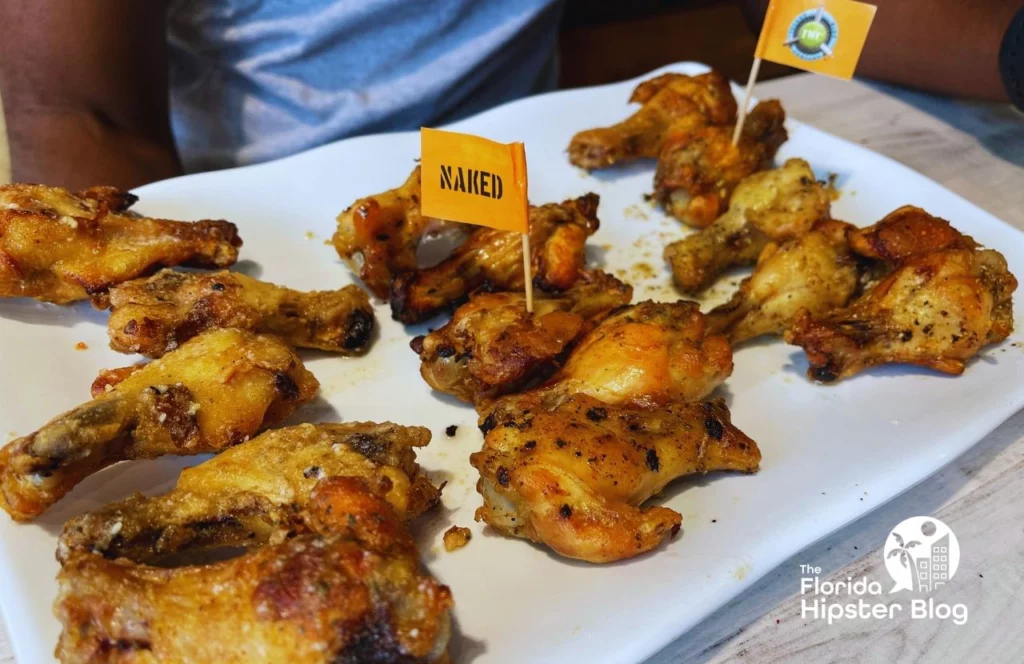 Why We Love These Wings in Jacksonville
For the wing lovers out there, they have an extensive menu full of traditional, boneless, and veggie wings that can be topped with tons of different sauces.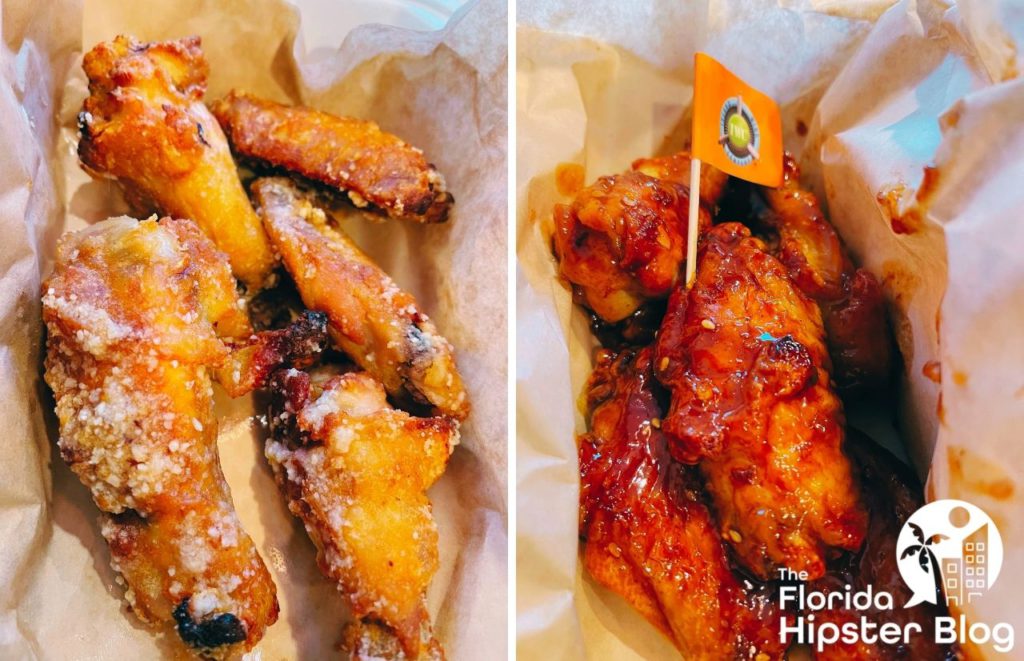 The rest of the menu caters to other palettes with choices like flatbreads, tacos, burgers, seafood, and salads, not to mention the tasty drinks that'll get you feeling all the good vibes.
Best Food on the Menu
Jah'mon Jerk Tacos – grilled chicken with jerk seasoning, pineapple Pico, homemade magic jerk sauce, cabbage.
Caribbean Shrimp – reggae rice, sauteed red and green peppers, grilled onions, pineapple, magic jerk sauce and jerk shrimp
Crispy Baked Wings – Over 20 sauces to choose from and 7 dipping sauces.
Want DAILY Florida Travel Photos? Follow Florida Hipster on Instagram TODAY!
3. J Town Wings & Philly
Located in Baymeadows village in Jacksonville, J Town Wings & Philly caters to locals that come back time and time again with delicious seasoning and low prices.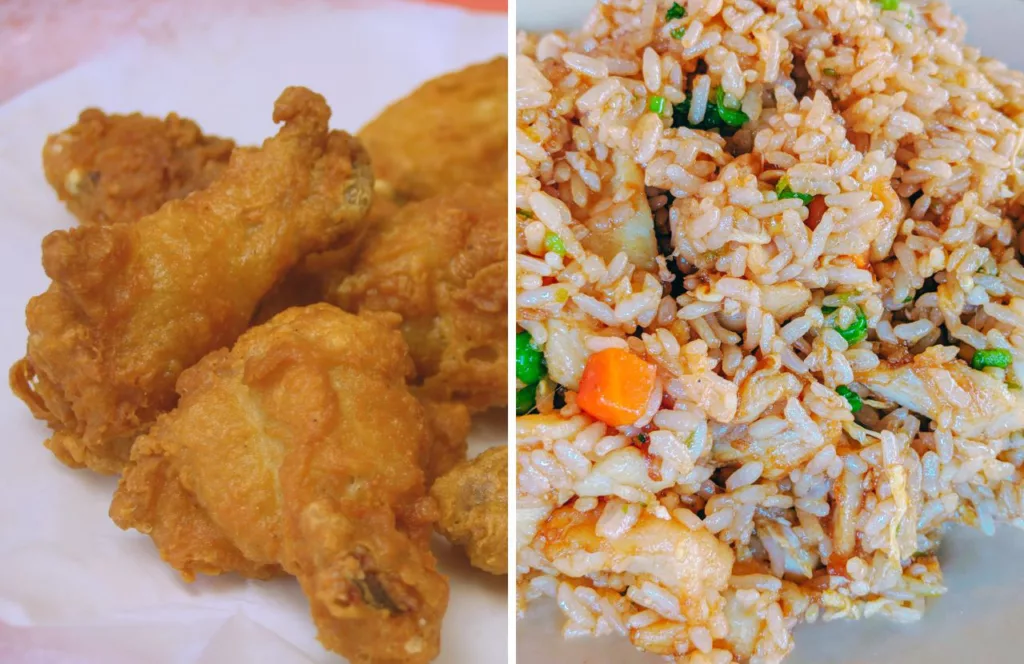 Why We Love These Wings in Jacksonville
They have several wing, fish, and Philly cheesesteak options along with delicious sides like fried rice, French fries, and hushpuppies.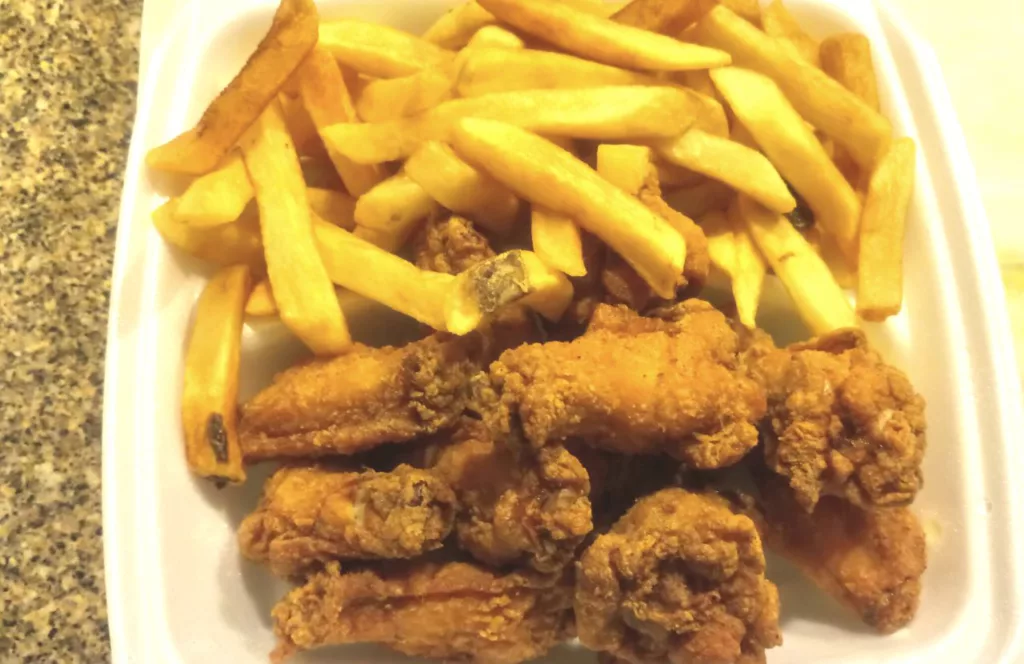 While they don't have a website, you can find their menu located on Sirved or their Facebook Page as well as their information like address and phone number to call and place an order.
Best Food on the Menu
Fresh to Order Wings – Their wings can be ordered up to 100 pieces with over 20 sauces to choose from. Upcharge for fries and a drink.
Philly cheesesteak With 5 pc Wing – comes with fries and a drink
Fish Meal – comes with your choice of tilapia, whiting, or catfish and a drink/side.
4. Bonchon Chicken
Born out of South Korea in 2002, Jinduk Seo wanted to share his favorite flavors with the world!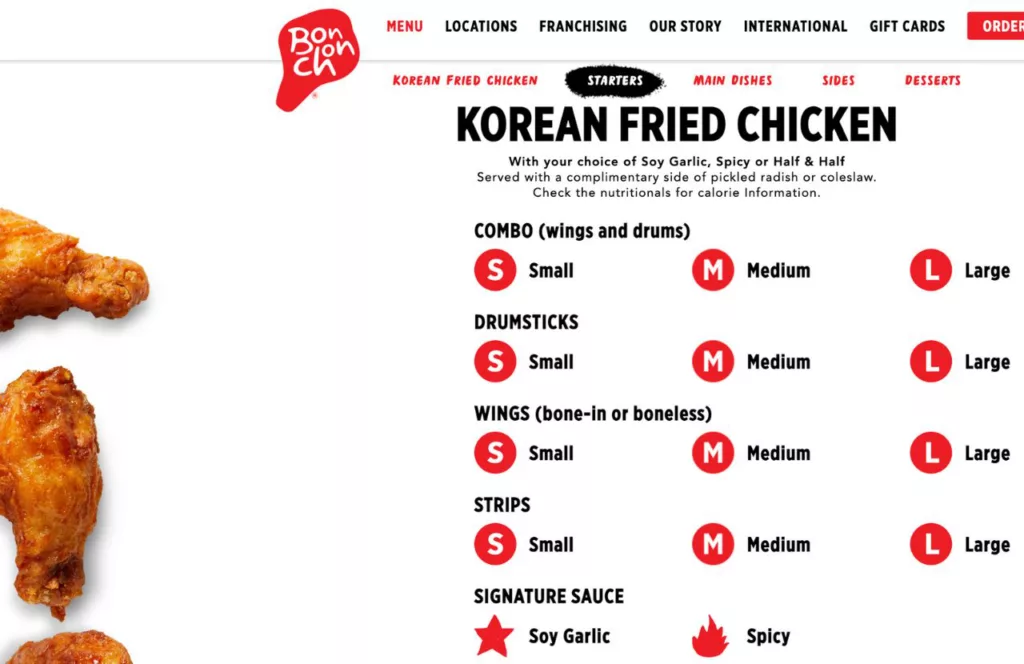 Bonchon Chicken was born and has perfected its flavors over many years of trial, error, and travel.
Why We Love These Wings in Jacksonville
The menu is chock-full of starters and main dishes if you're wanting something other than wings, but we have to say, the wings are a must when you visit their shop.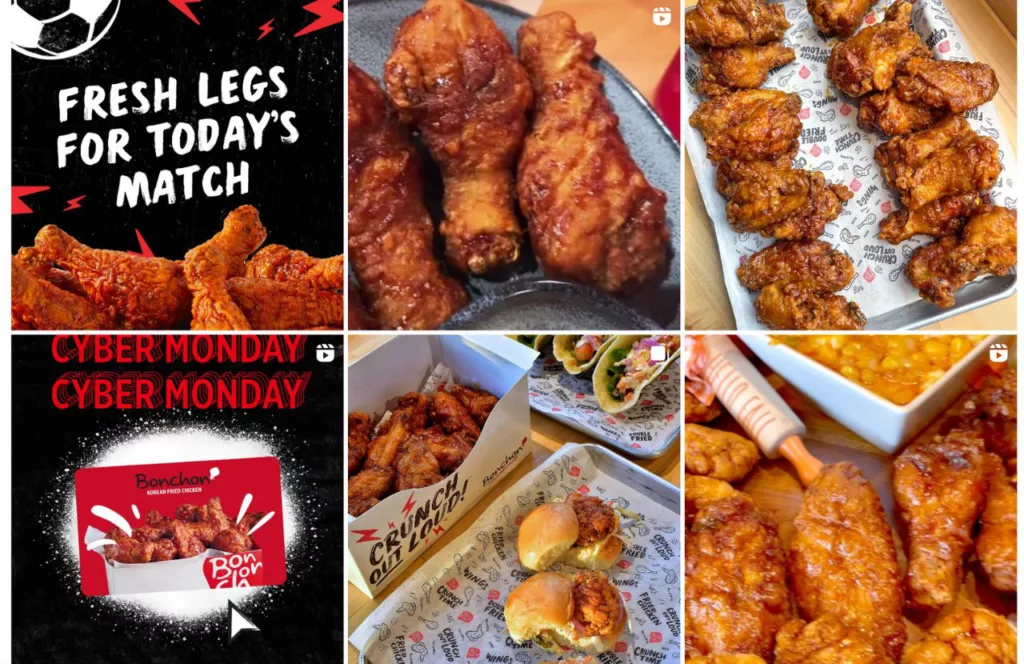 Best Food on the Menu
Bulgogi – sliced ribeye, sauteed mushrooms, scallions, sesame seeds, onions, and fried rice.
Bibimbap: white rice, quinoa, seasonal veggies, sesame seeds, egg and Bonchon bibimbap sauce.
Korean Fried Chicken Wings – Choose traditional or boneless wings in small, medium, or large platters. Choose from Soy Garlic, Spicy, or Half & Half sauce and get a free side of pickled radish or coleslaw with your order.
Book your perfect beach house TODAY with VRBO!
5. Rocky's Chicken Wings
Rocky's Chicken Wings is the perfect spot to sit yourself down and enjoy the delicious and simple flavors of classic American food.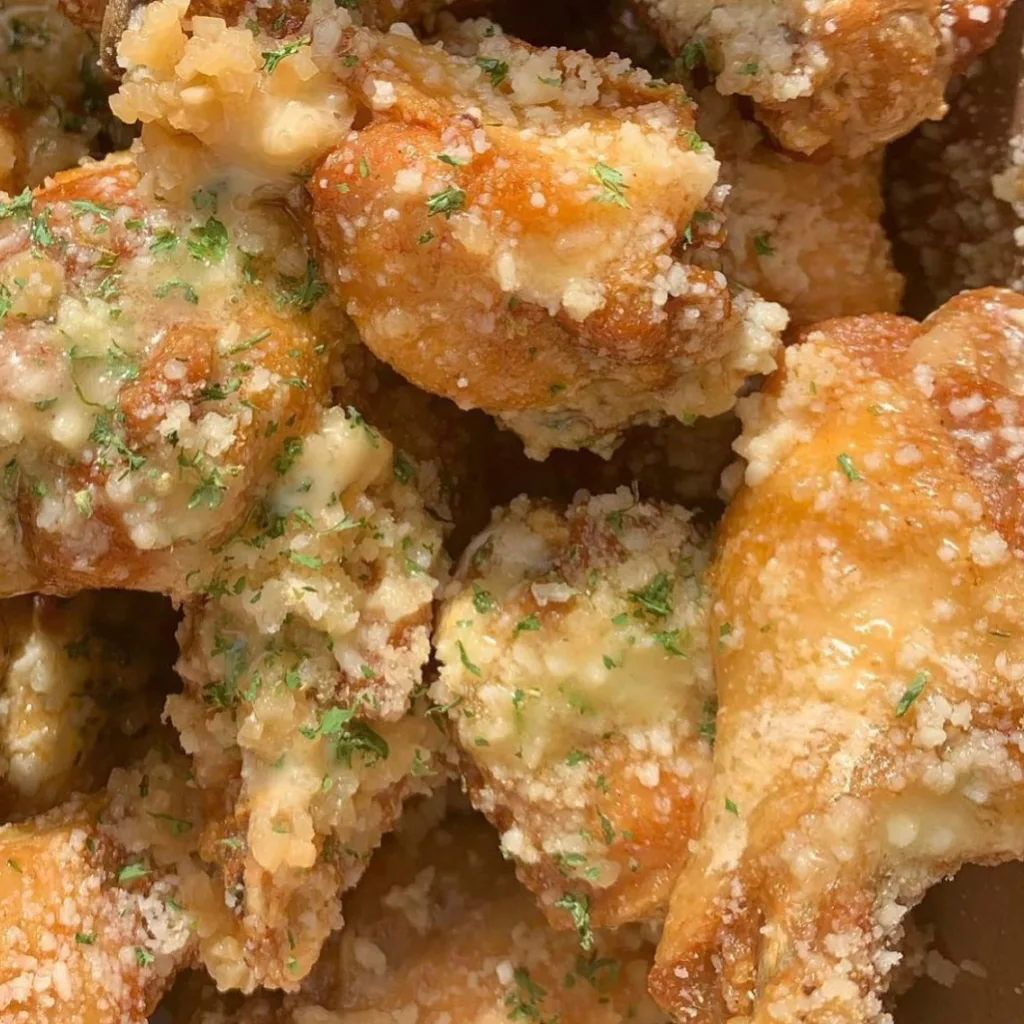 They have a small menu which makes it easier to choose your preferred dish and you really can't beat the prices.
Why We Love These Wings in Jacksonville
You'll find wings, sandwiches, and salads with plenty of sides to choose from including mac n cheese, mozzarella sticks, and 6 different types of fries to feed your curiosity.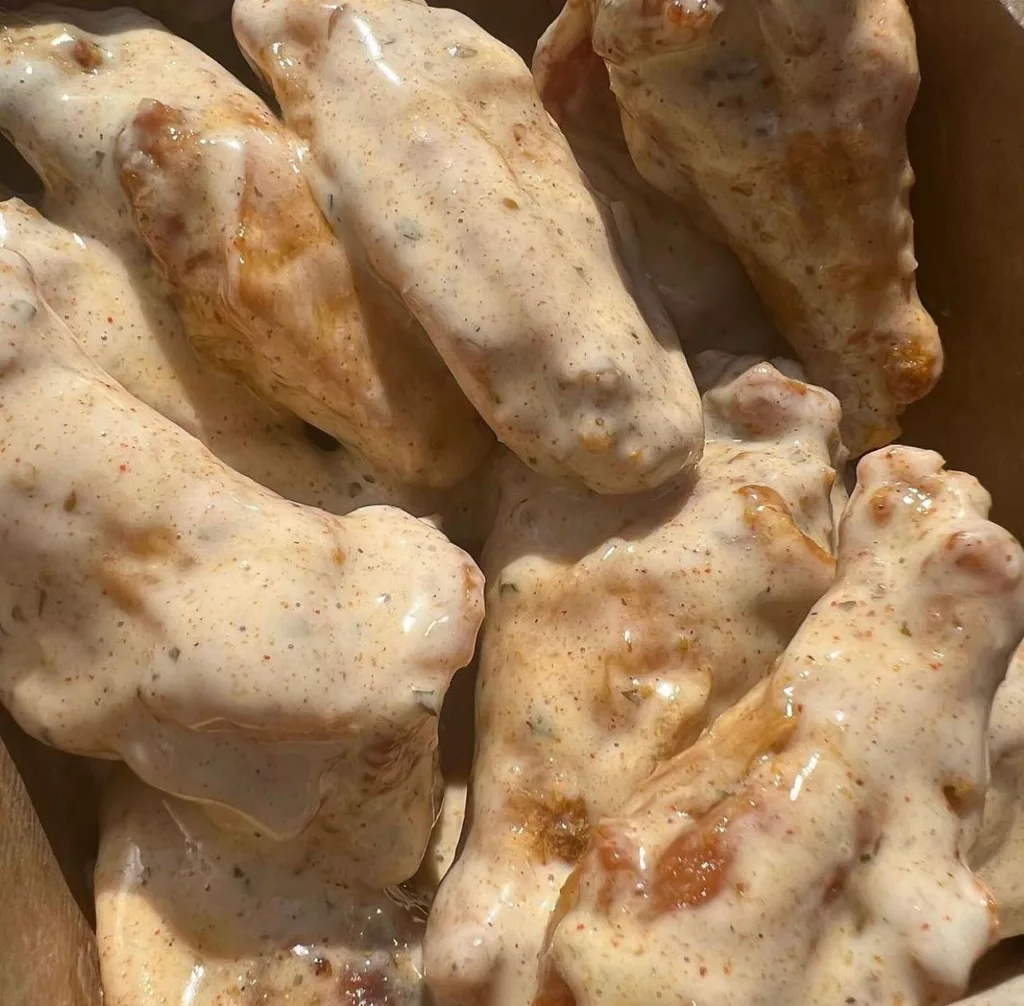 Best Food on the Menu
Wings: You can choose from naked, boneless, and breaded wings and 20 different sauces including mango habanero, garlic parmesan, and old bay dry rub.
Goldmill Chicken Sandwich: Choose from 3 combos that include a side and a drink: fries, cheese fries, and poutine.
6. Wingstop
With 10 different locations to choose from, you won't have trouble finding this popular wing chain wherever you are in Jacksonville.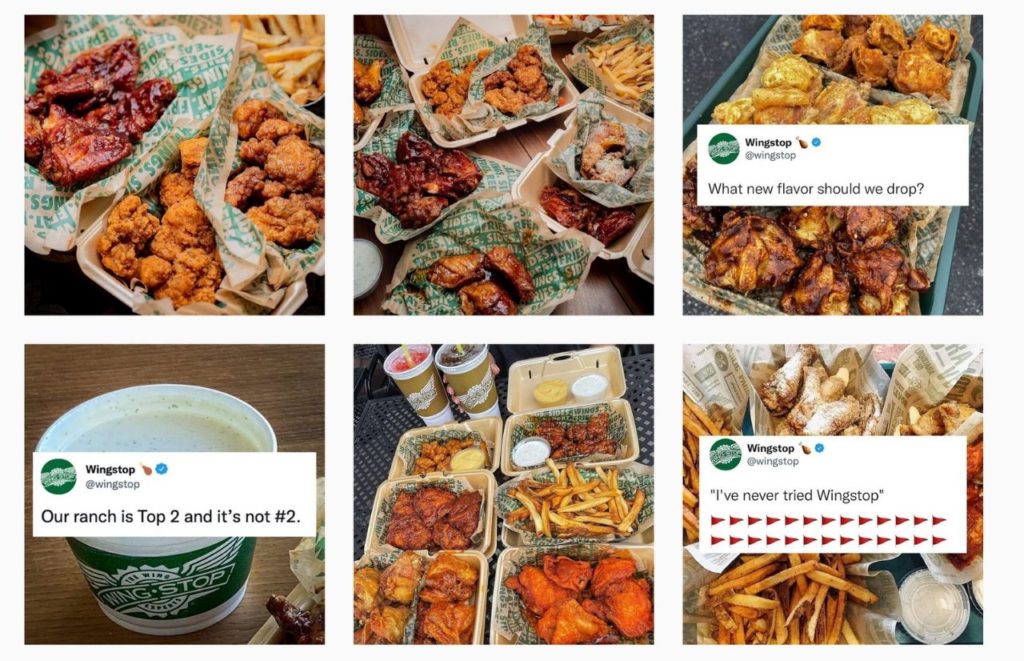 Starting out as a small buffalo-style chicken wing restaurant in Texas has now grown to more than 1500 locations across the globe.
Why We Love These Wings in Jacksonville
Unlike other locations, Wingstop's menu is reduced to a small number of items including their famous chicken sandwich, tenders, and their wing specials, combos, and packs.
If you haven't already, don't miss out on the popular chain that's taken the world by storm for the past 2 decades.
Best Food on the Menu:
Chicken Wings (Lemon Pepper, Garlic Parmesan, Atomic, Hawaiian)
Seasoned Fries (they're sooo good)
Cajun Fried Corn
Louisiana Voodoo Fries
7. Hoptinger
Hoptinger has 2 locations in Jacksonville, one in Riverside and one on Jacksonville Beach.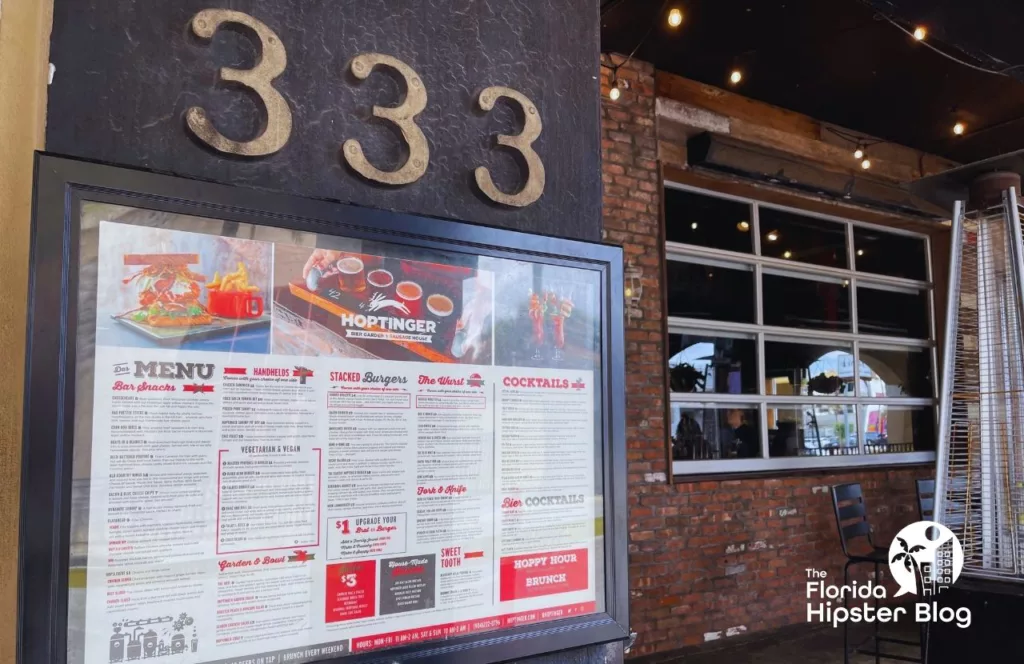 Both locations have tons of items on the menu to satisfy every member of the family.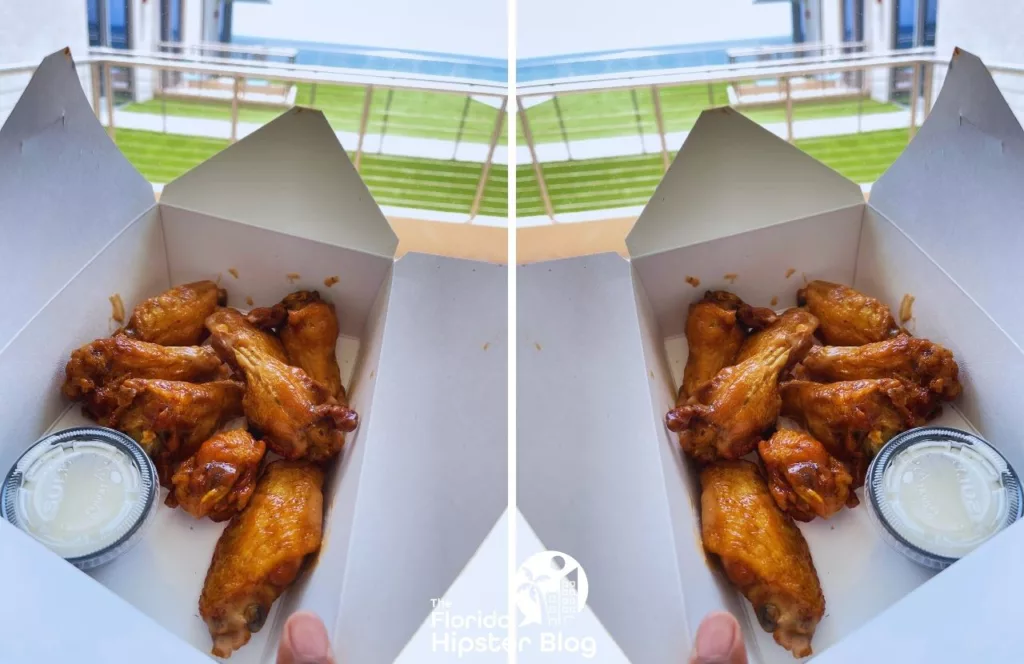 Why We Love These Wings in Jacksonville
Peruse their brunch menu on the weekends with the girls and guys or hit the late-night menu with a special someone.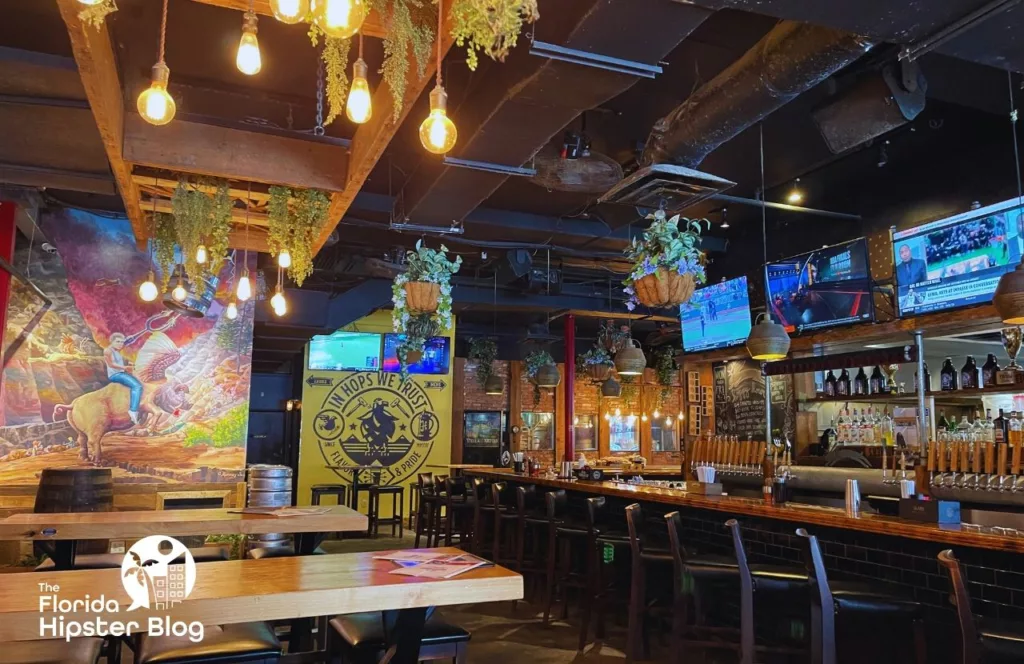 They even have a vegetarian and vegan menu for those with food restrictions. This is a fun place to go with family and friends and their extensive menus won't disappoint.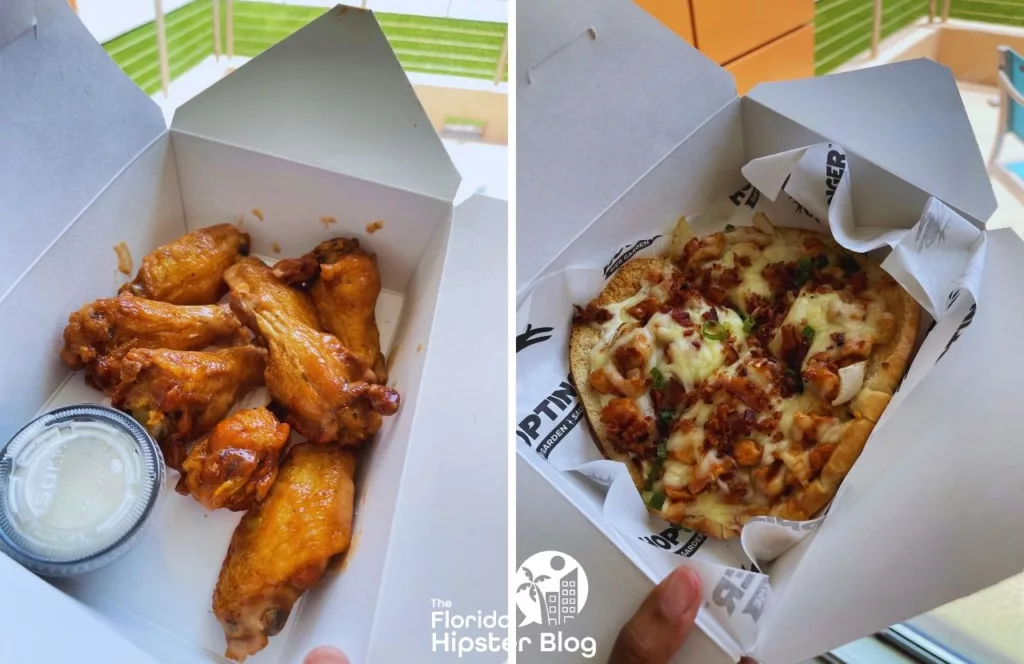 Each location has a different atmosphere and style but one thing that never changes is how good and fresh the food is.
Best Food on the Menu:
Bratsin a blanket – Includes beer-poached hoptinger bratwurst baked in a croissant with goat cheese.
Ambulance Driver – Pulled pork and cheddar cheese topped with banana peppers, a sweet and spicy aioli, lettuce, and pepper jack cheese.
Wings – I couldn't end the list without adding their delicious wings – juicy chicken wings, with sauce options of spicy buffalo, garlic parmesan, maple hot, BBQ Ranch, Carolina BBQ, Mango Habanero, Lemon pepper, teriyaki, Sweet Chili Blue
Get more Jacksonville travel planning tips right here!
My Final Thoughts on the Best Wings in Jacksonville, Florida
It won't be hard to find some incredible wings when you get to Jacksonville but with this list, I hope it helps narrow down your search for some good wings and good times!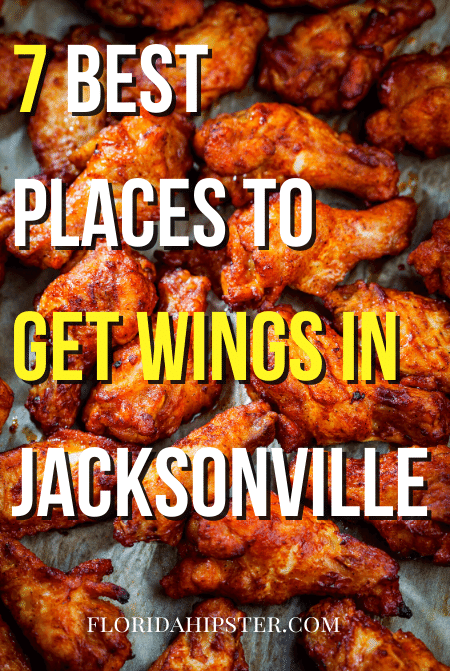 Until next time, Happy Florida Travels!