Are you looking for some of the BEST nightlife options in Jacksonville, Florida?
Jacksonville is packed with options, from its cuisine to attractions and especially nightlife!
You can dance the night away in downtown Jacksonville clubs or stay near the beach and relax at one of the bars near the water. Whichever type of nightlife you prefer, you'll find ample options.
I've crafted a list of the 13 top Jacksonville nightlife options that will keep you bopping your head to the beat or sipping on craft cocktails all night long!
That way, you can stop wondering what to do in Jacksonville tonight and head straight to the dance floor.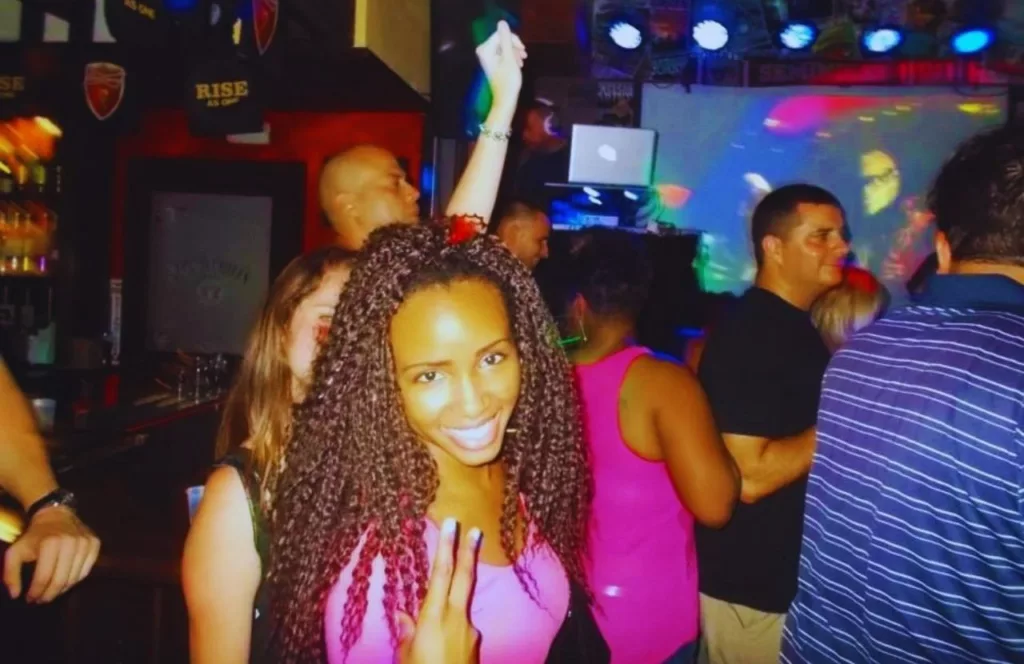 THIS POST MAY CONTAIN AFFILIATE LINKS. PLEASE READ MY DISCLOSURE FOR MORE INFO.  Which means if you click on certain links, I may receive a small commission at no additional charge to you.
1. Riverside
Riverside is a historic neighborhood in Jacksonville with an up-and-coming bar scene.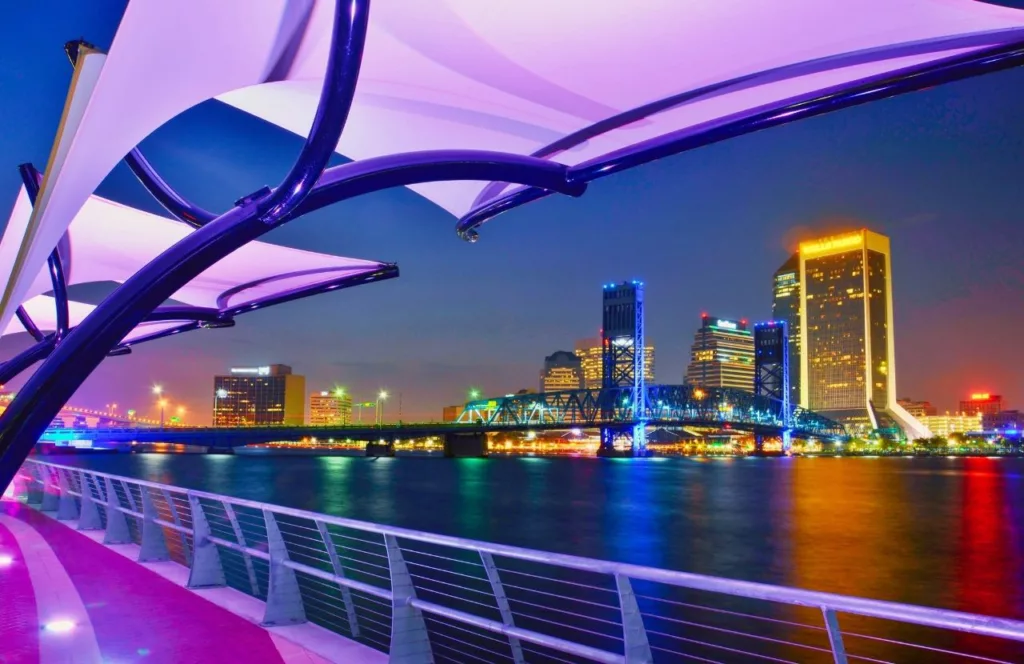 Head to the King Street District, a section of the neighborhood, for some of the best nightlife in Jacksonville.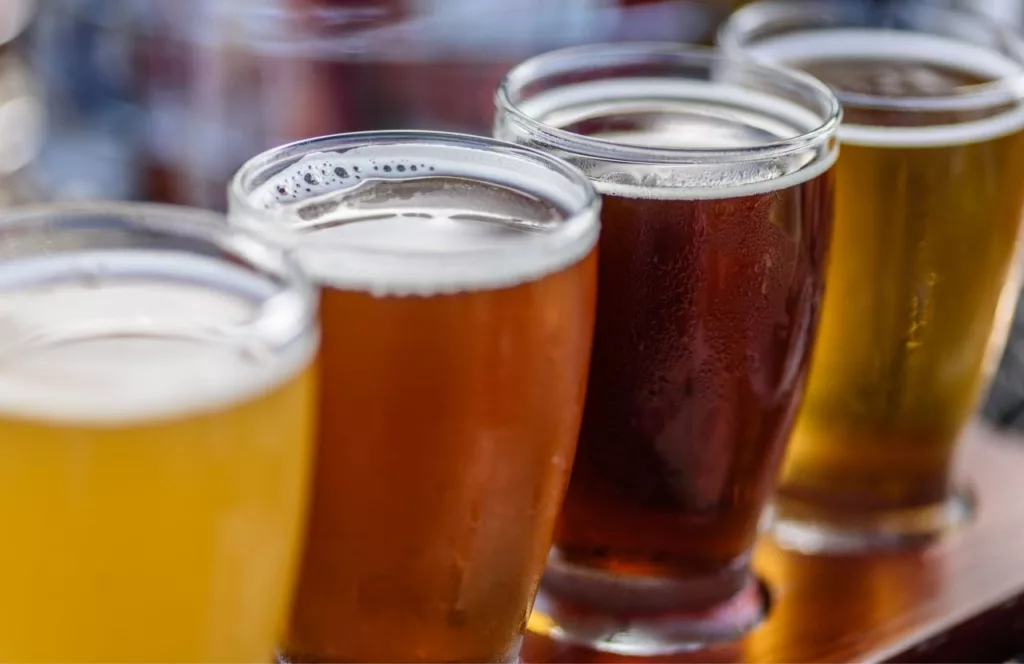 You can find 600 types of craft beers throughout the district, spread between many bars.
A few must-tries in the King Street District include:
There are also plenty of restaurants serving various eats, in case you need some grub while enjoying the nightlife!
Why We Love This Place for Nightlife in Jacksonville
There's so much to do in Riverside! Whether you're a wine drinker or craft beer lover, you'll find your match here.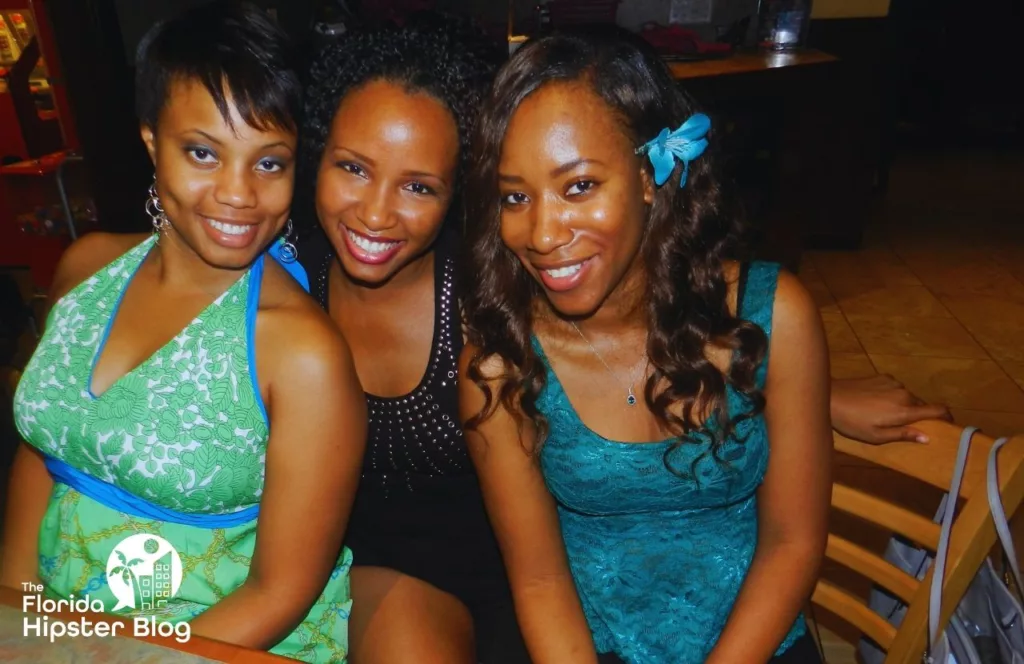 Get up to 63% off of the Jacksonville Beach tours and attractions with Groupon TODAY!
2. Hangout at Margaritaville Hotel Jacksonville Beach
Want to enjoy the nightlife in Jacksonville while checking out stunning beach views? Then, you'll want to make a trip to the Margaritaville Hotel.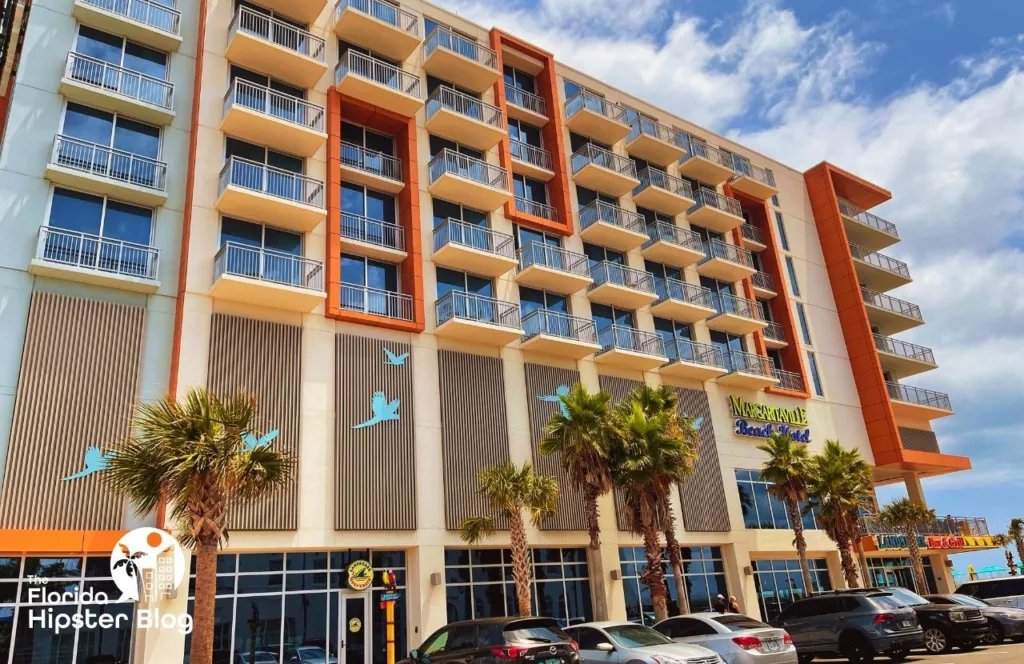 With a cool nautical theme, American beach bites, fun fruity cocktails, and craft beer, you can get "nauty" at the Margaritaville Hotel's Landshark Bar.
The Landshark Bar at Margaritaville in Jacksonville Beach, Florida
While Landshark Bar is a great spot for Friday and Saturday Nights, you'll also want to hang out here during the week.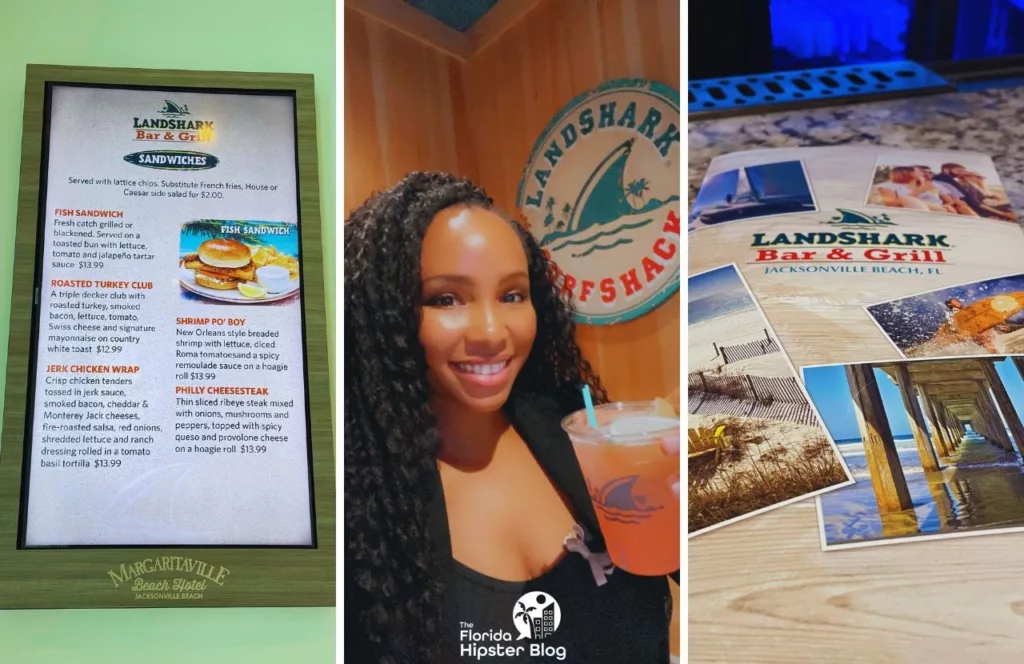 Happy Hour happens from Monday to Thursday weekly, from 4 p.m. to 7 p.m.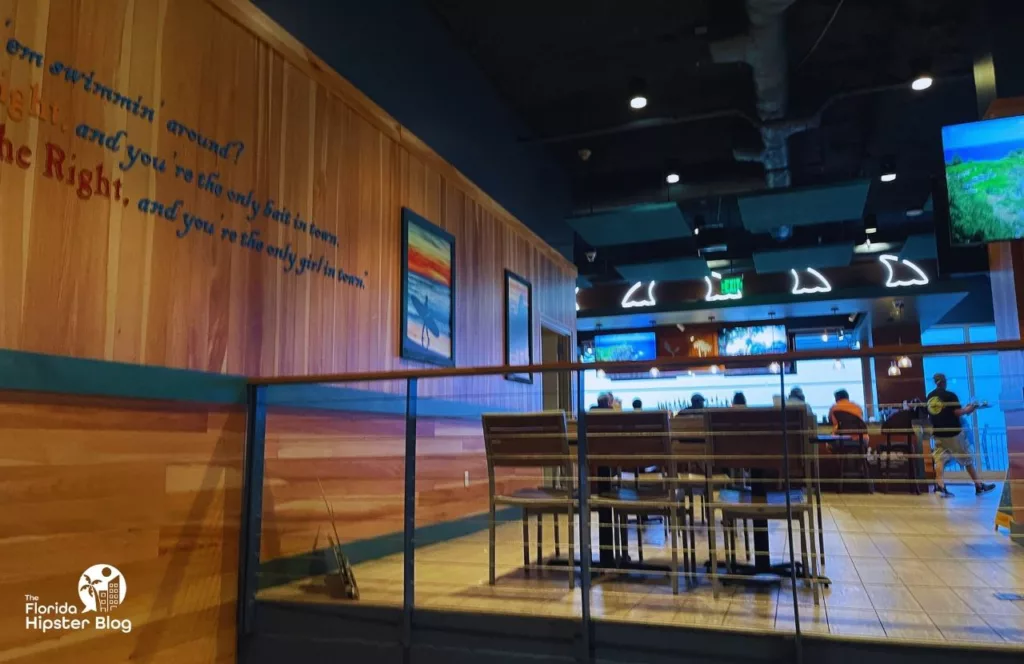 You can grab appetizers, specialty cocktails, beers, glasses of wine, etc., as you relax near the beach. Bonus – Landshark Bar & Grill is family-friendly!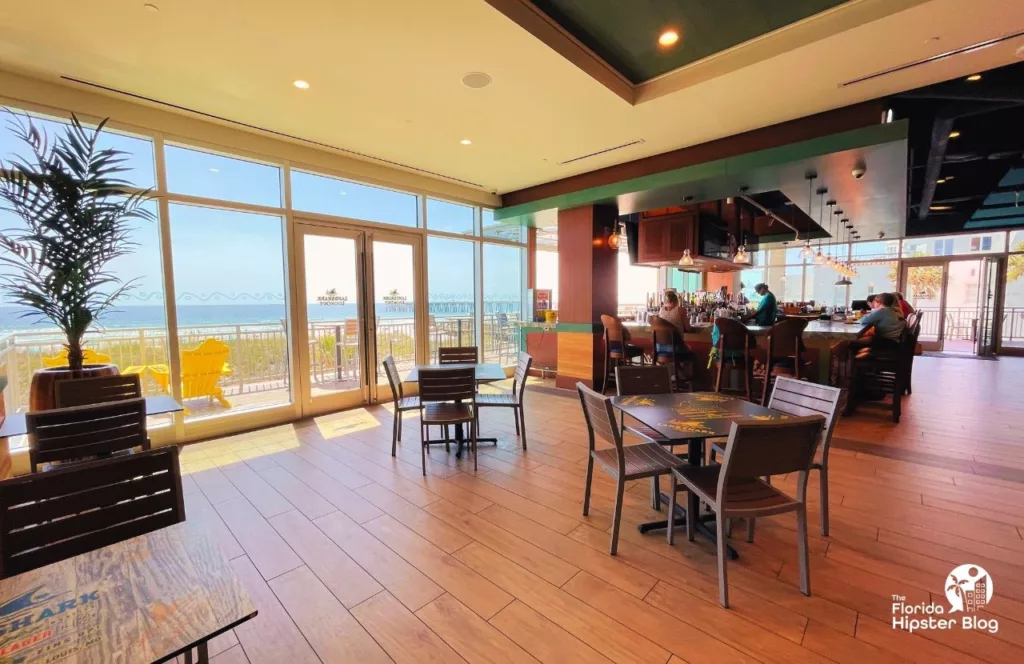 If you're looking for a more adult hangout, the Landshark lookout is the place to be.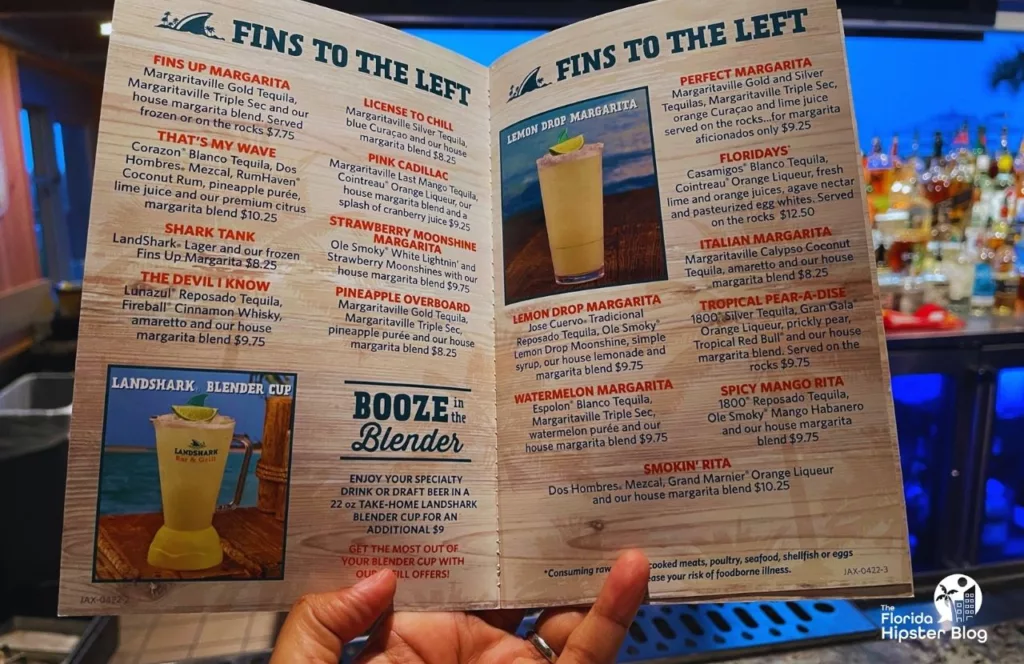 You can sit at the inside bar or enjoy the ocean breeze from the patio's outdoor seating. Expect tasty food options and frozen drinks to accompany you and the epic views.
Why We Love This Place for Nightlife in Jacksonville
You can easily hang out at either bar all day long to enjoy tasty drinks and bites.
Whether you want a place to bring the whole family or a spot geared toward adults, the Margaritaville Hotel has it all.
Address: 715 1st St N, Jacksonville Beach, FL 32250
3. River and Post
Enjoy a relaxed atmosphere at River and Post, a modern rooftop bar with views of St. John's River!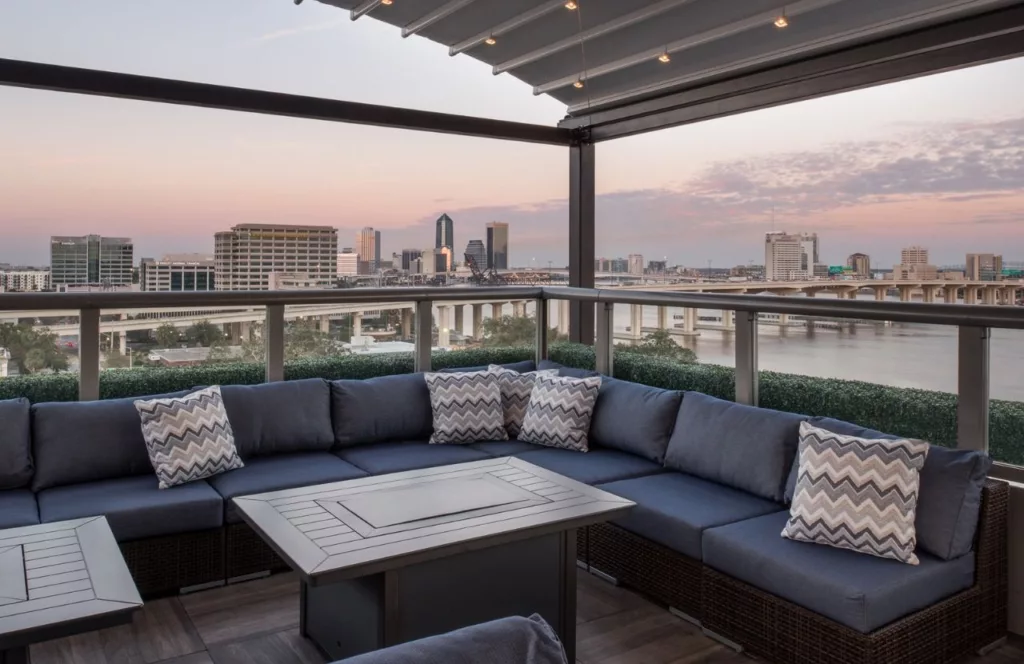 At night, you'll be delighted by the sight of the lit-up city at this classy establishment.
The menu includes wine by the glass, elegant cocktails, draft beers, and bottled beer options.
Why We Love This Place for Nightlife in Jacksonville
This bar is an ideal location for a date night or a girls' night out! It has excellent views with the option to sit in an open-air rooftop area. Plus, there's live music every weekend.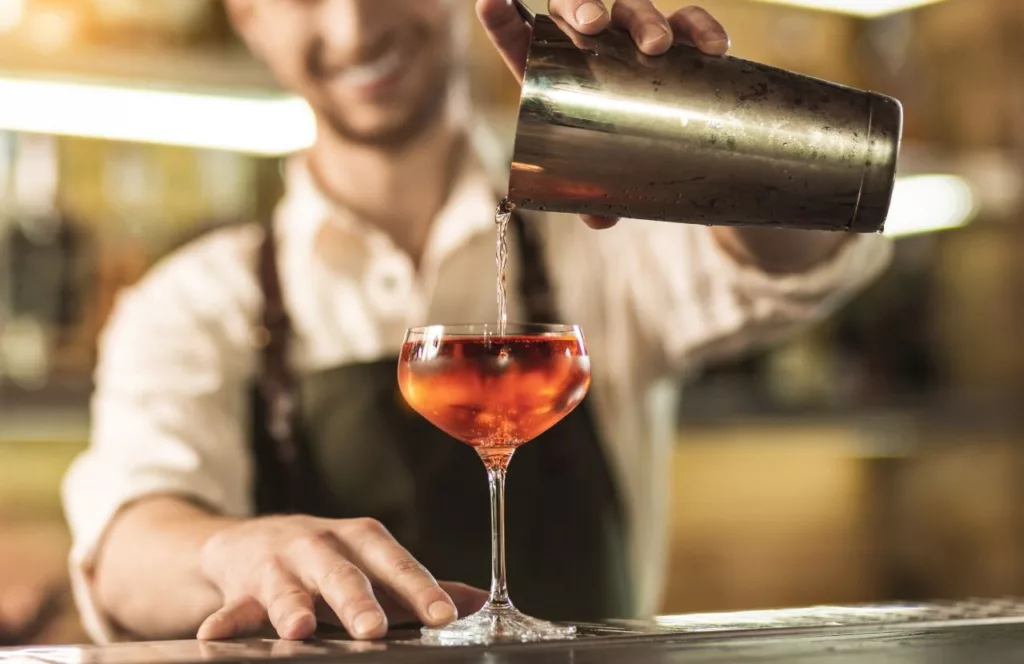 Address: 1000 Riverside Ave #100, Jacksonville, FL 32204
Book your perfect beach house TODAY with VRBO!
4. Black Sheep
Need more rooftop bars in your life? Black Sheep is a fabulous riverside bar that offers panoramic city views.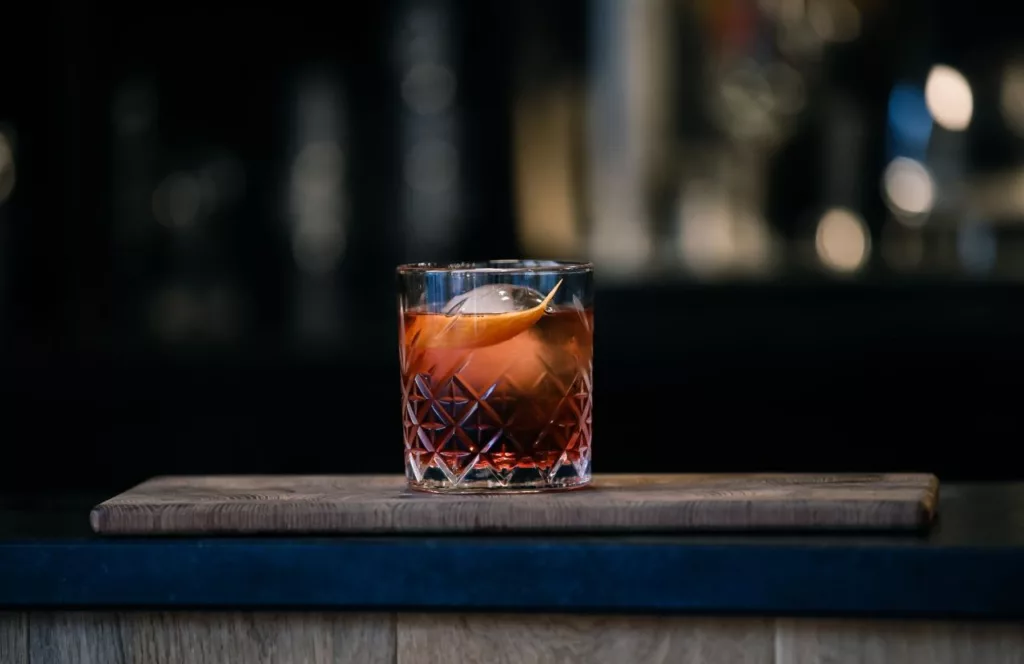 Craft cocktails and southern-inspired cuisine are on the menu here. This chic spot in the Five Points District focuses on using locally sourced ingredients for its food and cocktails.
Besides cocktails, Black Sheep has a full bar, craft beers, and an excellent wine list that you can choose from!
Why We Love This Place for Nightlife in Jacksonville
The stunning views and inventive menu options are more than enough reasons to visit this spot.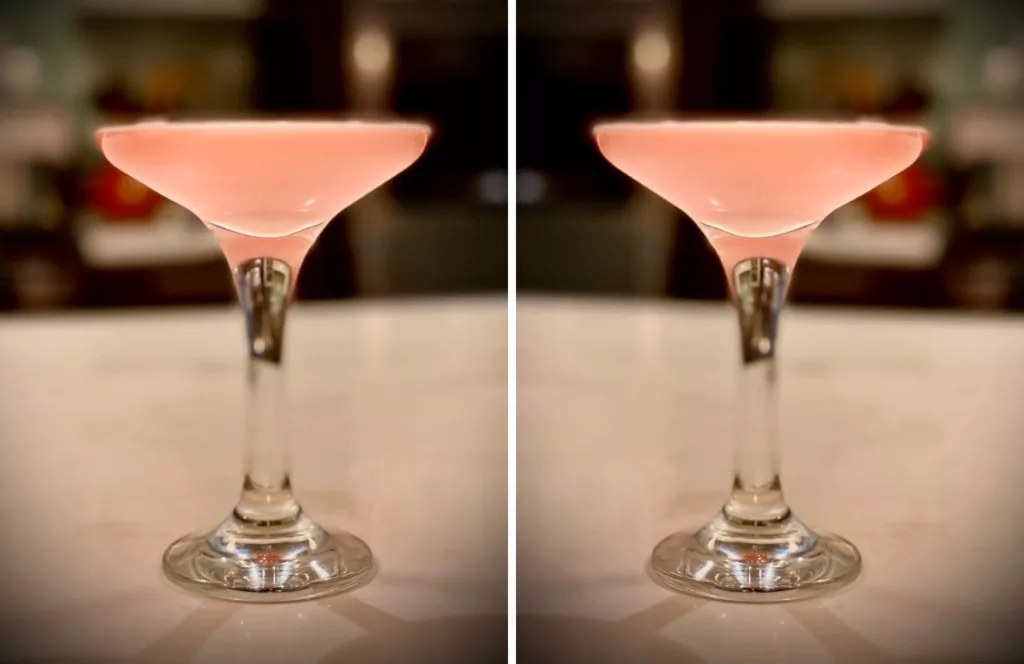 It's also a great date night location, so bring your significant other for delicious bites and sips.
Address: 1534 Oak St, Jacksonville, FL 32204
5. Hoptinger Bier Garden & Sausage House
A trip to this urban beer garden is a must while in Jacksonville.
Hoptingers is a unique nightlife spot in Jacksonville with multiple floors to check out (each with its own atmosphere and vibe!).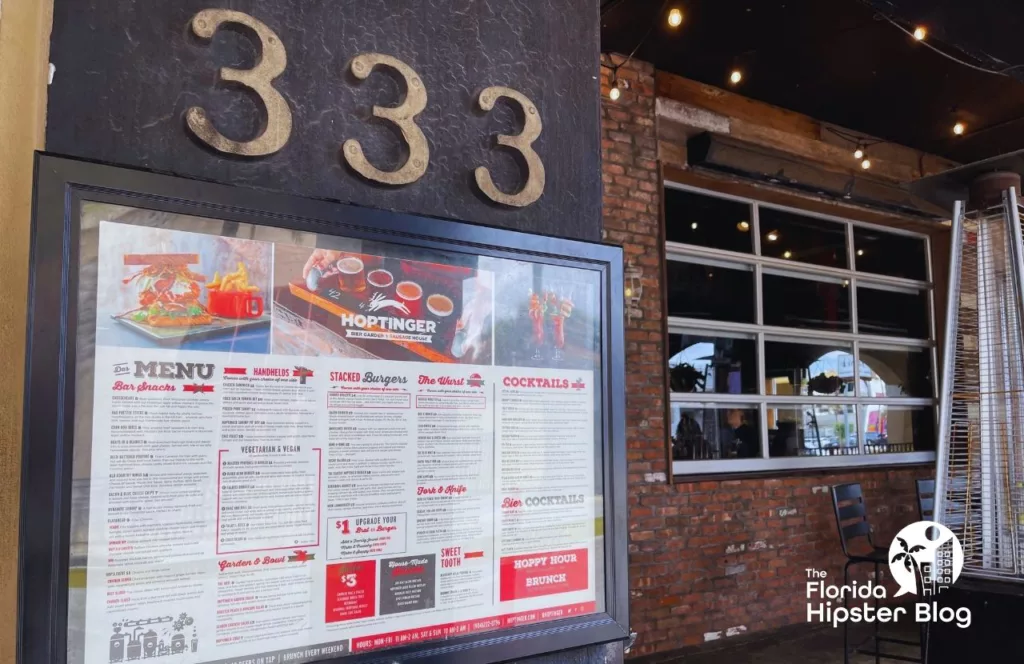 Inside, you'll find a lounge and restaurant with TVs spread around so you can watch sports games while sipping on a beer flight.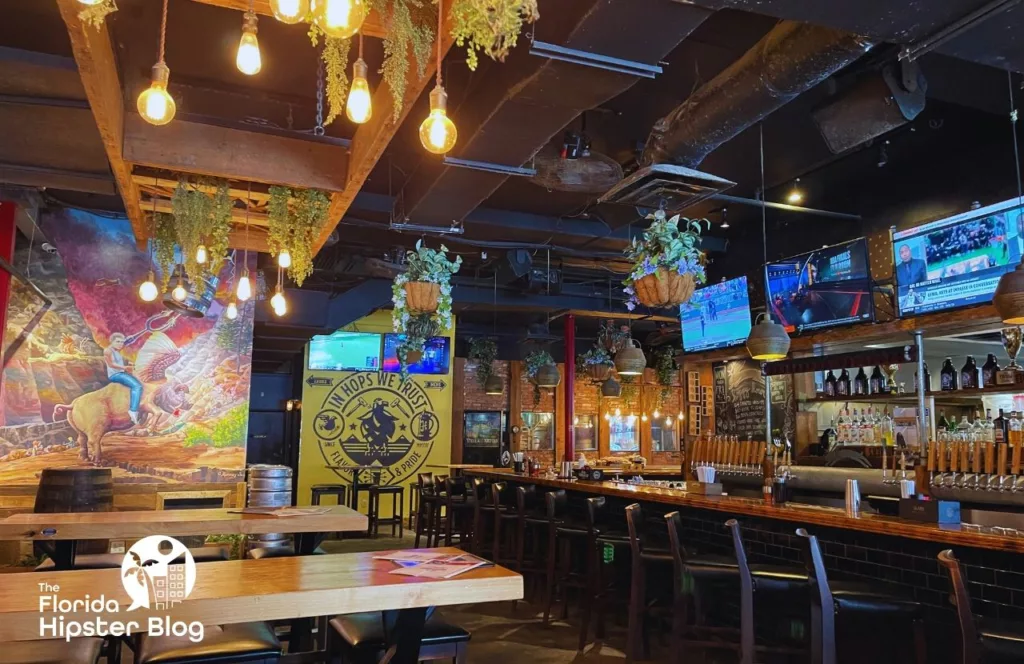 A lush beer garden brimming with games like foosball and shuffleboard is on the roof.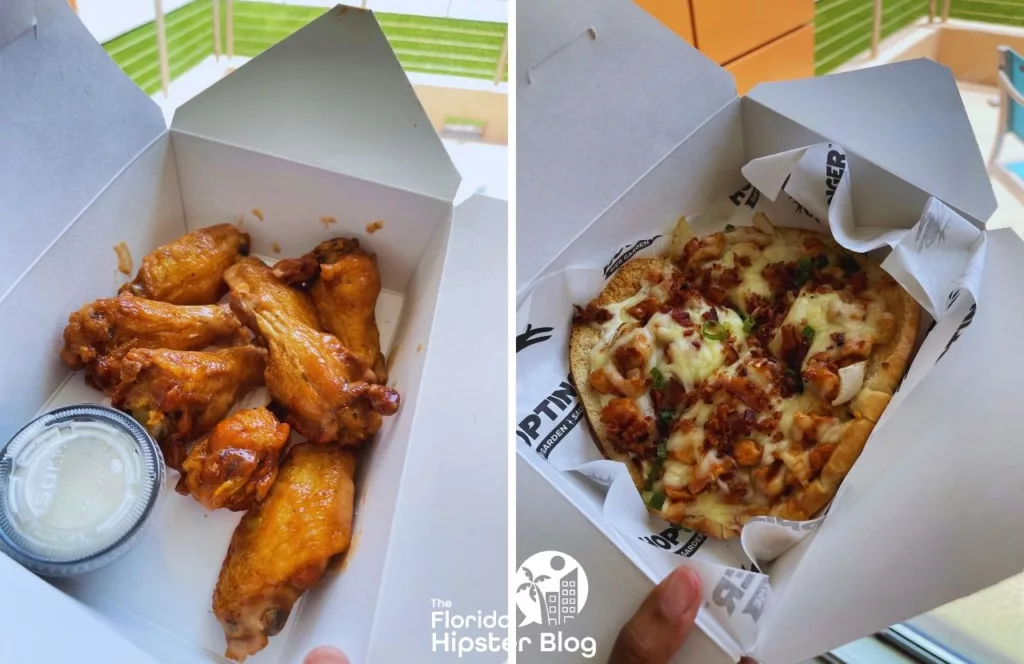 It's a great spot to spend the evening. Plus, you can stay until 2 a.m. during the weekdays!
Why We Love This Place for Nightlife in Jacksonville
Fun games, tasty burgers, plentiful vegan options, and late-night hours, what's not to like?! Hoptingers is a local favorite for a reason!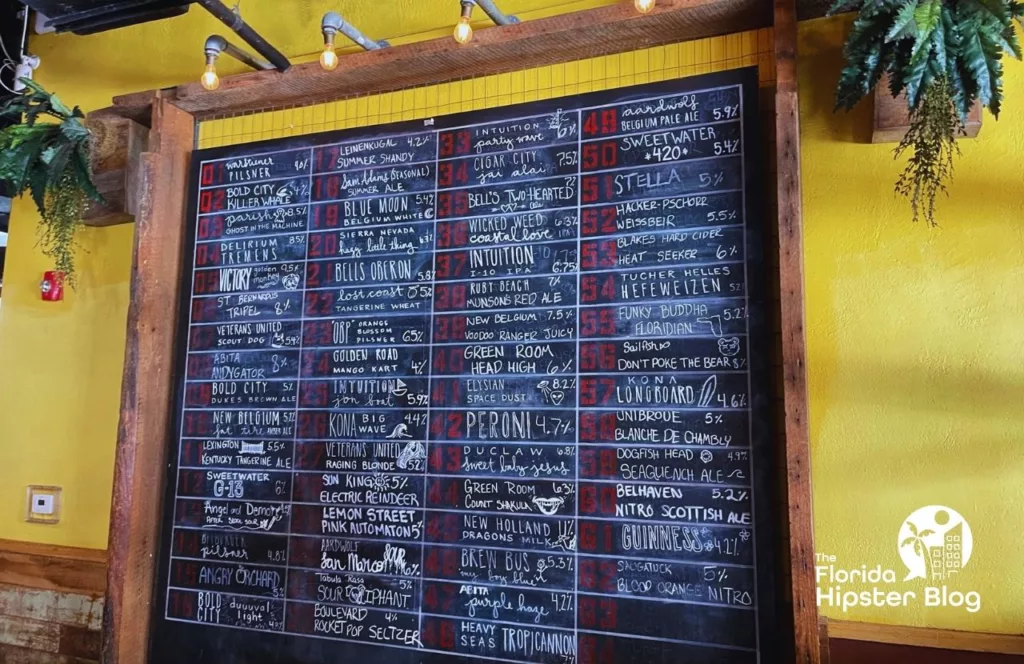 Address: 1037 Park Street, Jacksonville, FL 32204
Get more Jacksonville travel planning tips right here!
6. A Comedy Club
If you prefer heading to a spot where you'll giggle, laugh, and guffaw all night, consider visiting a comedy club in Jacksonville.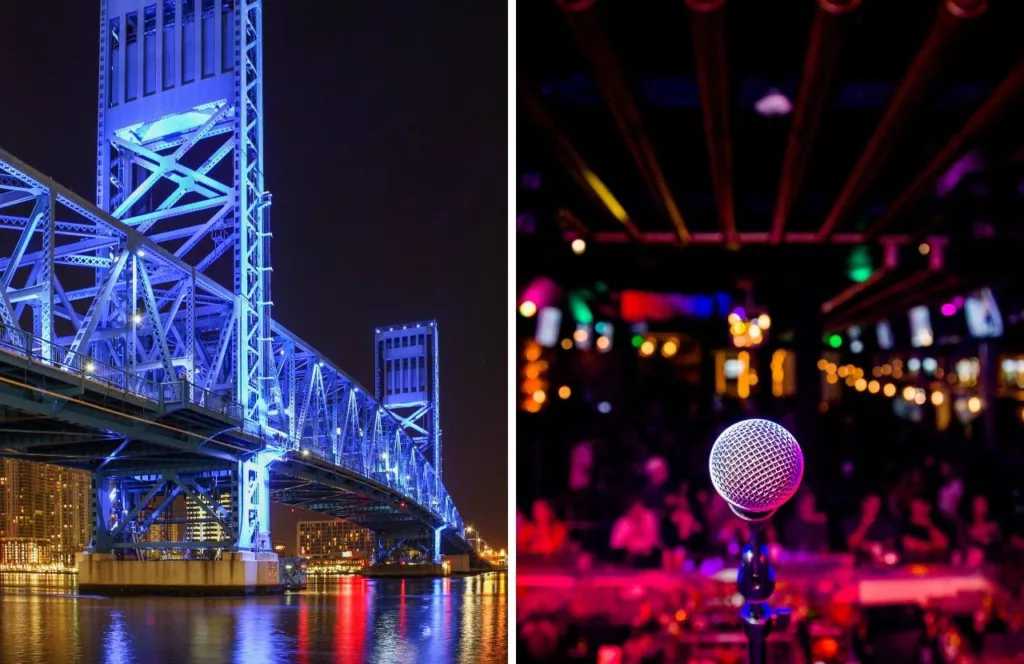 There are four comedy clubs in Jacksonville, Florida:
Each comedy club offers a different experience, with some providing a new lineup every Friday and others featuring improv shows weekly.
Why We Love This Place for Nightlife in Jacksonville
You can never go wrong with a comedy club!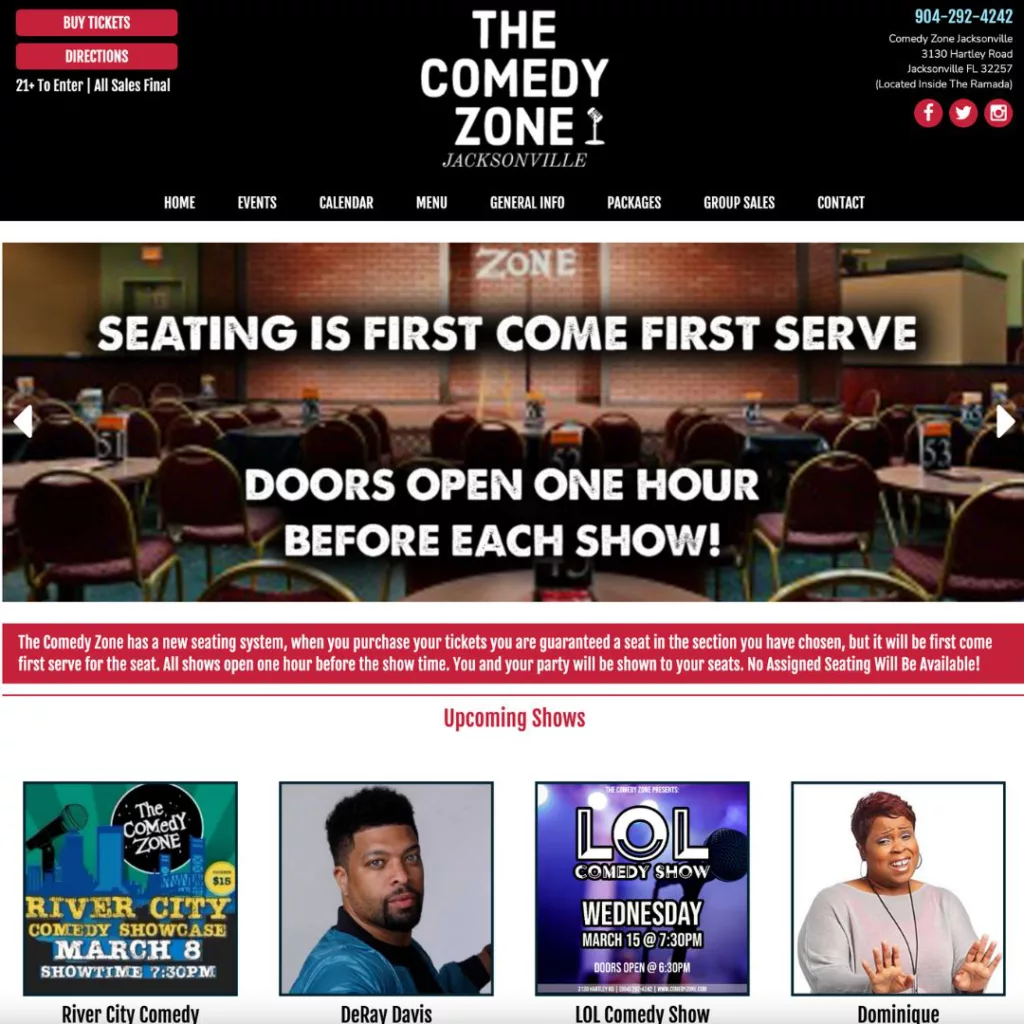 Most have yummy comfort food and a full bar, so you can grab a drink and bite to eat while enjoying the show.
7. Club Heaven Jax
You can truly dance all night at Club Heaven Jax since they stay open until 2 a.m. every weekend!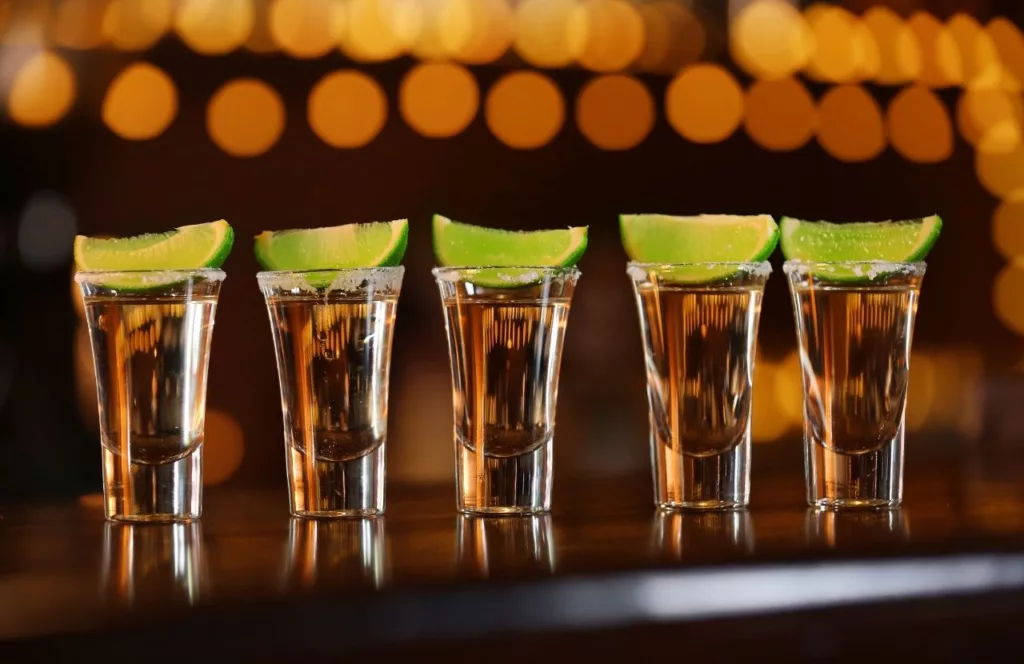 This nightclub includes a large dance floor, trendy decor, and DJs spinning fun music.
It's open Fridays, Saturdays, and Sundays starting at 10 p.m. each night. Try one of their fun signature cocktails, like the garden of Eden, while here!
Why We Love This Place for Nightlife in Jacksonville
Club Heaven Jax is a great spot for those who prefer a lively nightlife atmosphere instead of a pub or bar.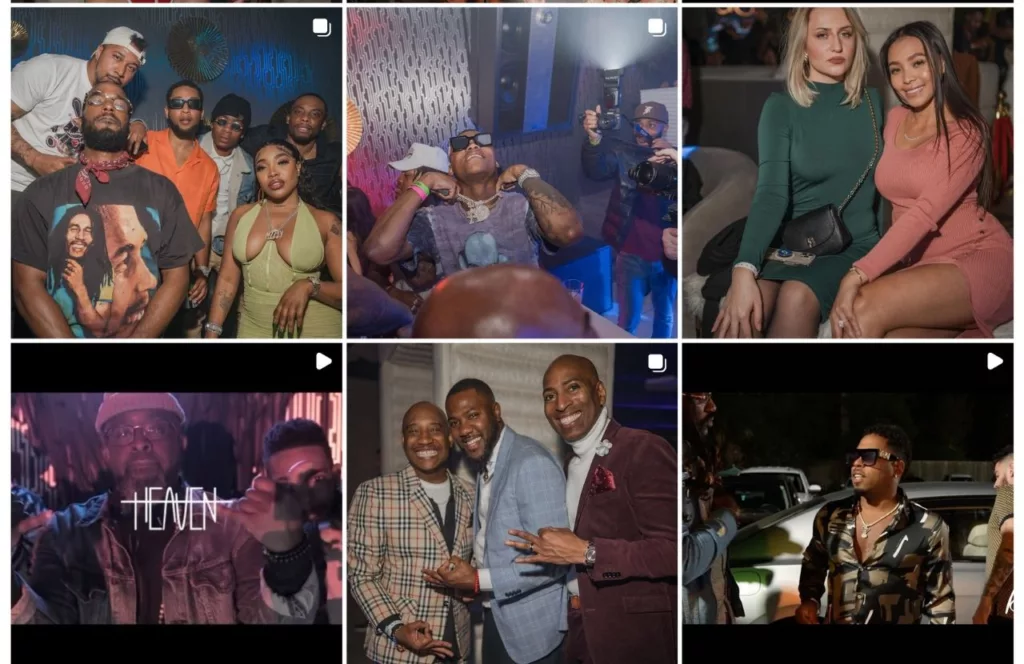 There's also a menu packed with comfort food, the option to order hookah, and bottle service.
Get up to 63% off of the Jacksonville Beach tours and attractions with Groupon TODAY!
8. A Wine Bar
Like the comedy clubs, a wine bar is a great Jacksonville nightlife option.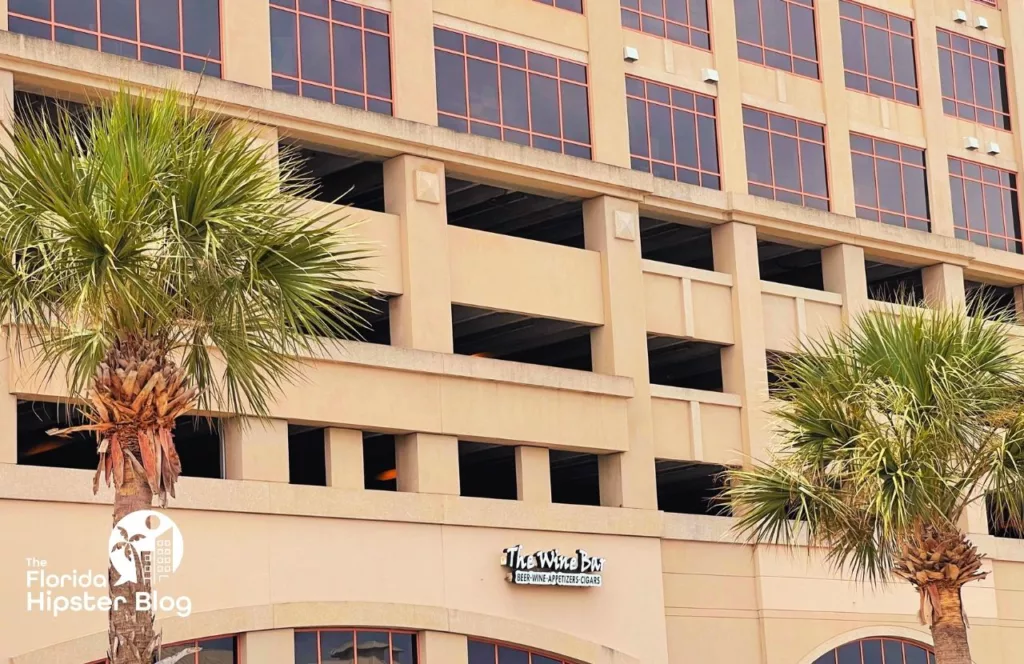 Quite a few exist in the downtown Jacksonville area and along the beach, so you can find an option that's more relaxing or lively.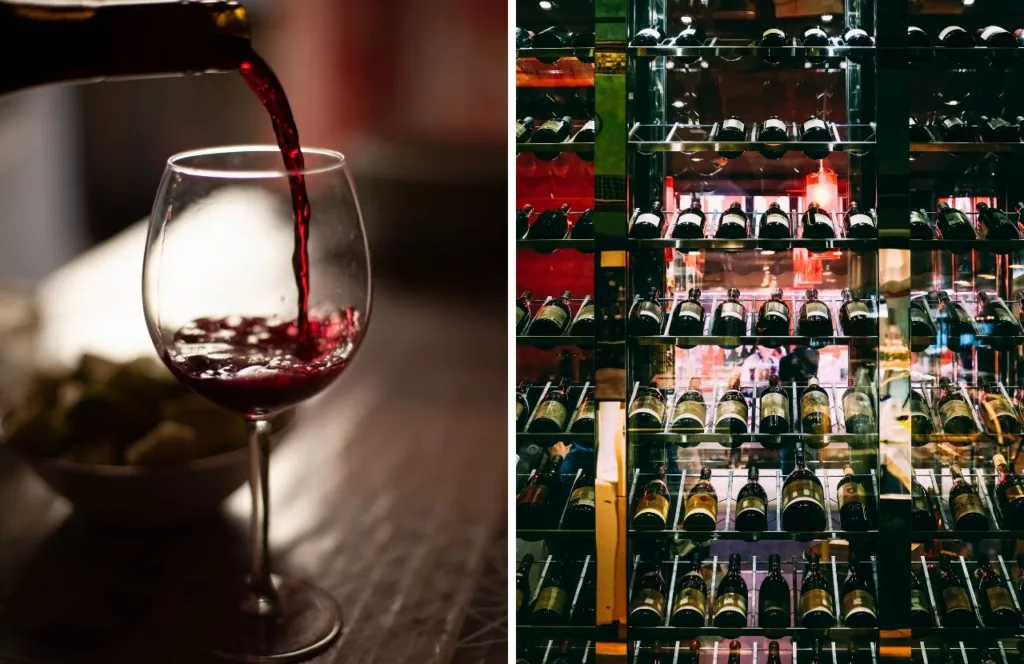 Some top choices include:
If you want to change it up, consider visiting Dos Gatos, the original cocktail bar, after you explore the wine bar options.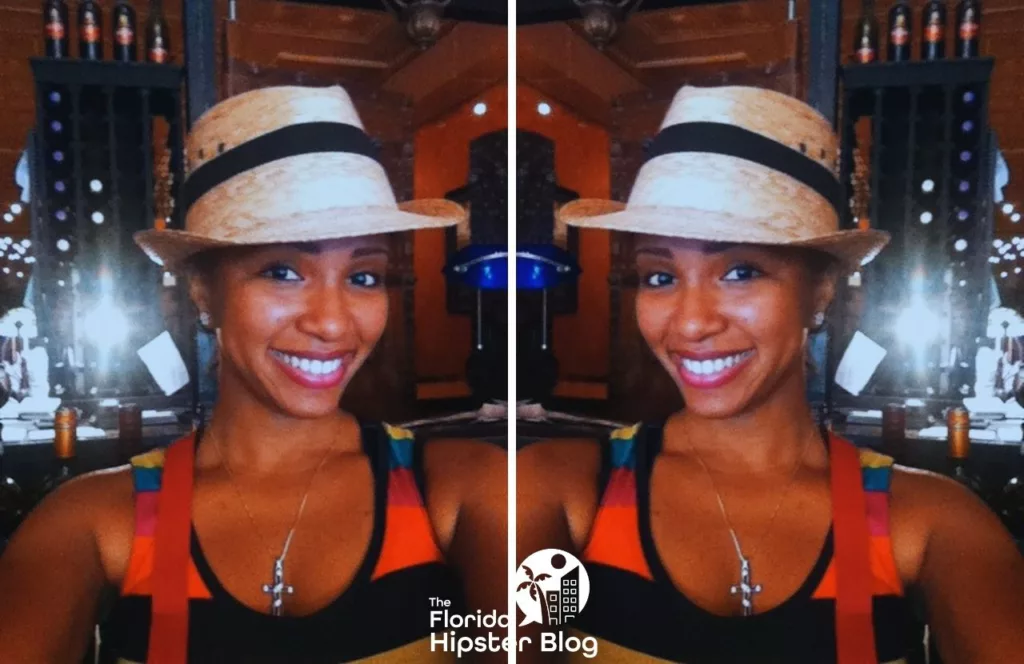 Why We Love This Place for Nightlife in Jacksonville
With so many wine bars in the Jacksonville area, there's truly something for everyone!
Want DAILY Florida Travel Photos? Follow Florida Hipster on Instagram TODAY!
9. RH Rooftop Restaurant Jacksonville
Set on the rooftop of Jacksonville's RH (formerly Restoration Hardware) gallery, this aesthetically pleasing restaurant is packed with outdoor and indoor seating.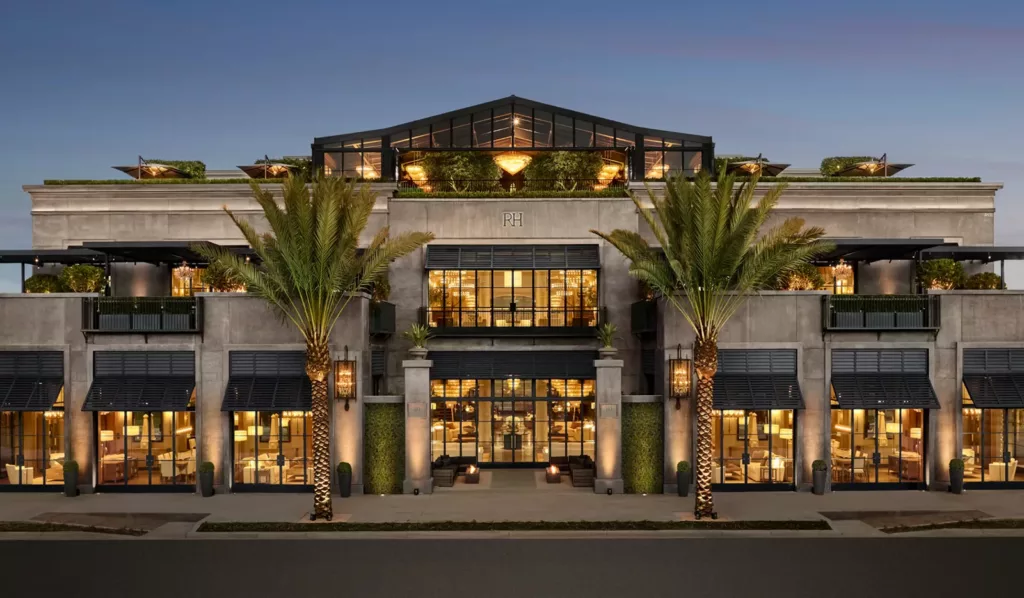 Even though the bottom level has furniture for sale, it will feel more like you're walking into a mansion than a shop!
All the seating is on the roof, which includes the option to sit underneath a greenhouse-like structure or on comfy couches outside on the patio.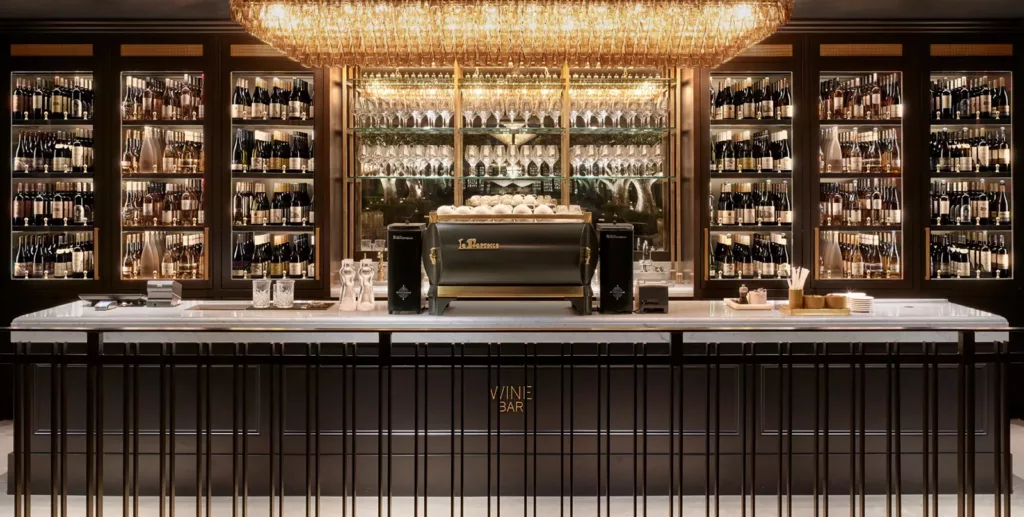 The entire restaurant is decorated with water fountains, trees, plants, and more to help you have a luxury experience.
This restaurant is well-known for its wine, so order a glass while you're here!
Why We Love This Place for Nightlife in Jacksonville
This is fine dining at its best!
A unique location, stunning decor (the chandeliers provide a major wow effect!), and some of the best American and European wines make this rooftop restaurant stand out.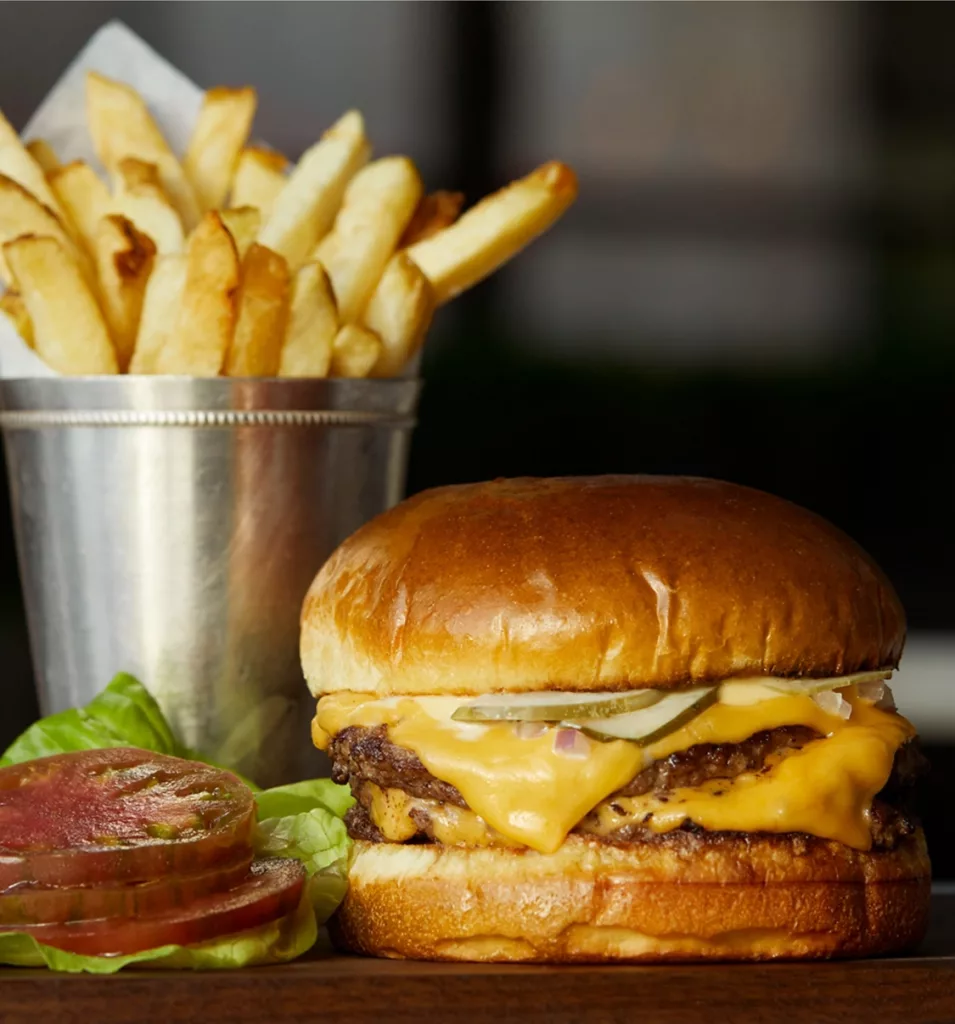 Plan for higher prices when visiting the RH Rooftop Restaurant, especially if you order food and wine.
Address: 4831 Village Shops Way, Jacksonville, FL 32246
10. Escape Room
Need an option that's family-friendly?
Why not check out an escape room in Jacksonville?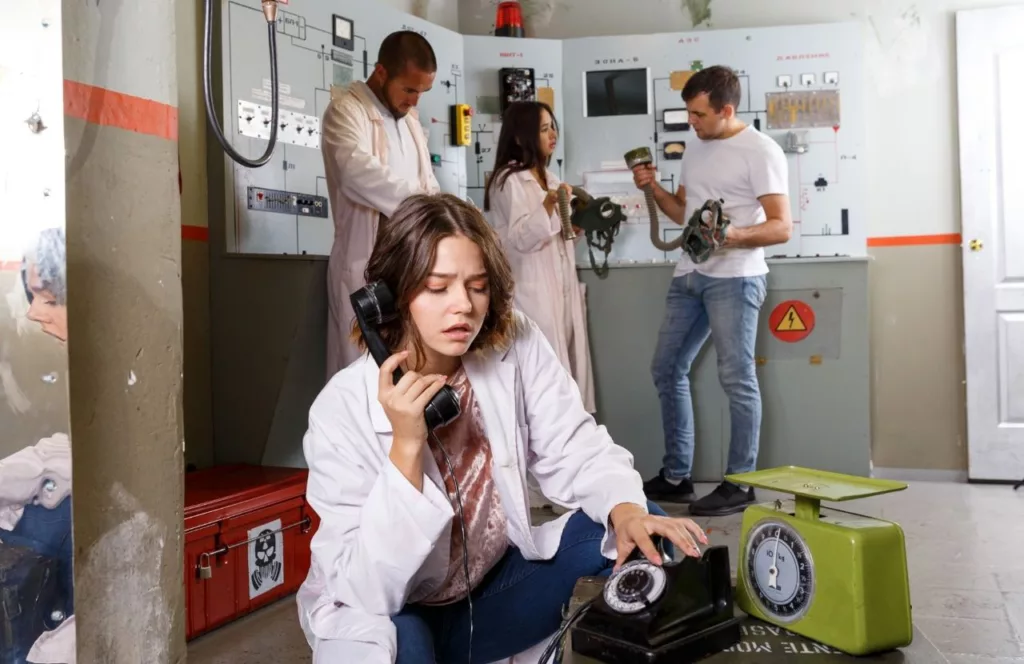 Work with your friends and family to escape different scenarios for a fun-filled night.
Seven escape room choices are in Jacksonville, with most staying open until late at night.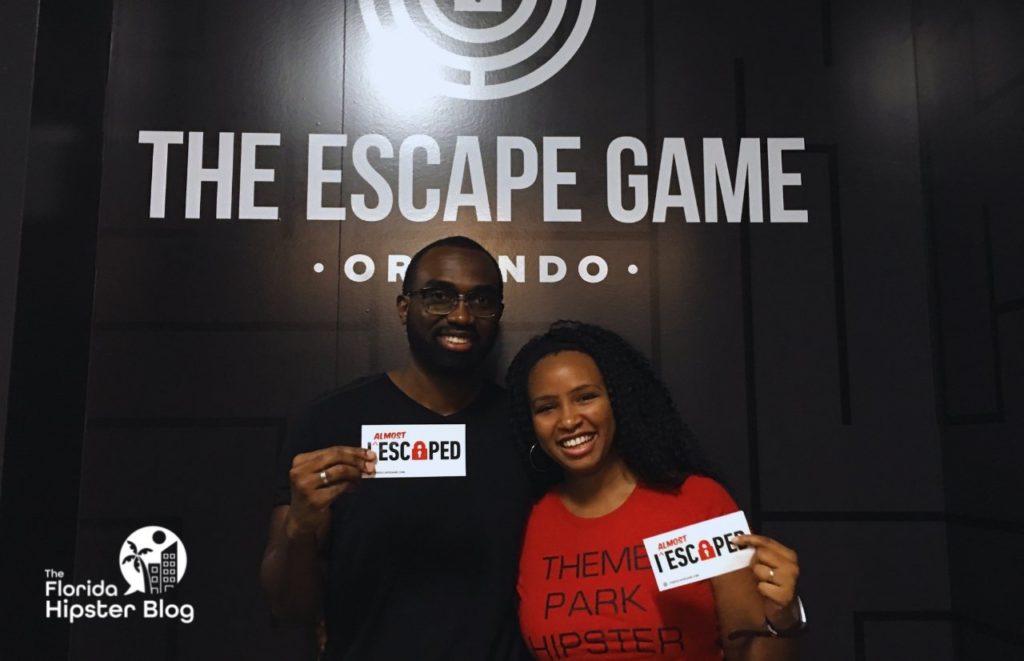 Some top options include Prototype Escape Rooms, The Escape Game Jacksonville, and Breakout Games.
Why We Love This Place for Nightlife in Jacksonville
Escape rooms are fun for all ages and all group sizes. They're fun and (bonus!) help you communicate better with your loved ones.
Get up to 67% off of the St. Augustine tours and attractions with Groupon TODAY!
11. Topgolf
Topgolf is great for enjoying a drink while working on your golf swing.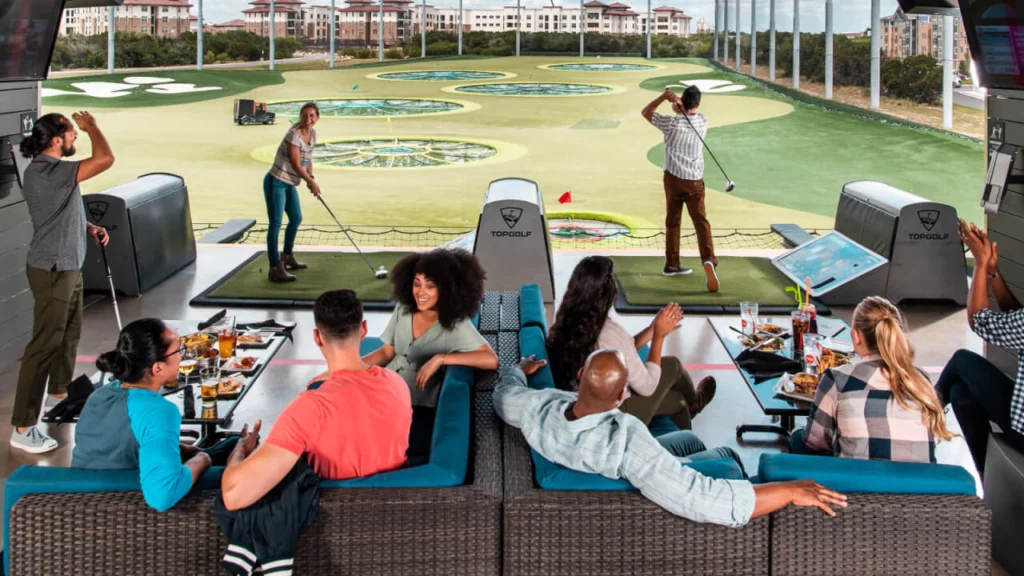 This large entertainment center has mini golf, golf lessons, games, and more, making it a family-friendly joint you'll want to visit.
After hitting a few rounds, you can relax inside the sports bar and restaurant.
Why We Love This Place for Nightlife in Jacksonville
The entertainment, food, and drinks are split between three floors, so there's plenty to explore!
Address: 10531 Brightman Blvd, Jacksonville, FL
12. Main Event
If you like bowling, Main Event will be right up your alley! This location has many activities, from arcade games to bowling, billiards, and laser tag.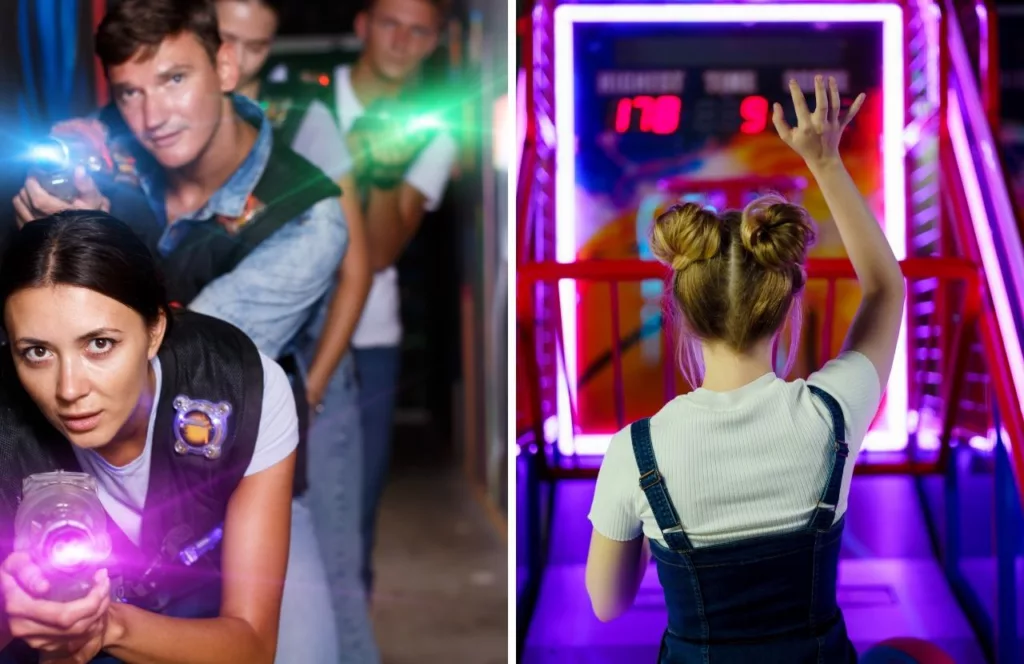 Take a break from the games and activities by catching a sports game. Craft cocktails and yummy menu items are available at the Family Kitchen Restaurant.
Why We Love This Place for Nightlife in Jacksonville
Main Event is a fun spot you can visit for a family night out or special occasions (like a family member's birthday).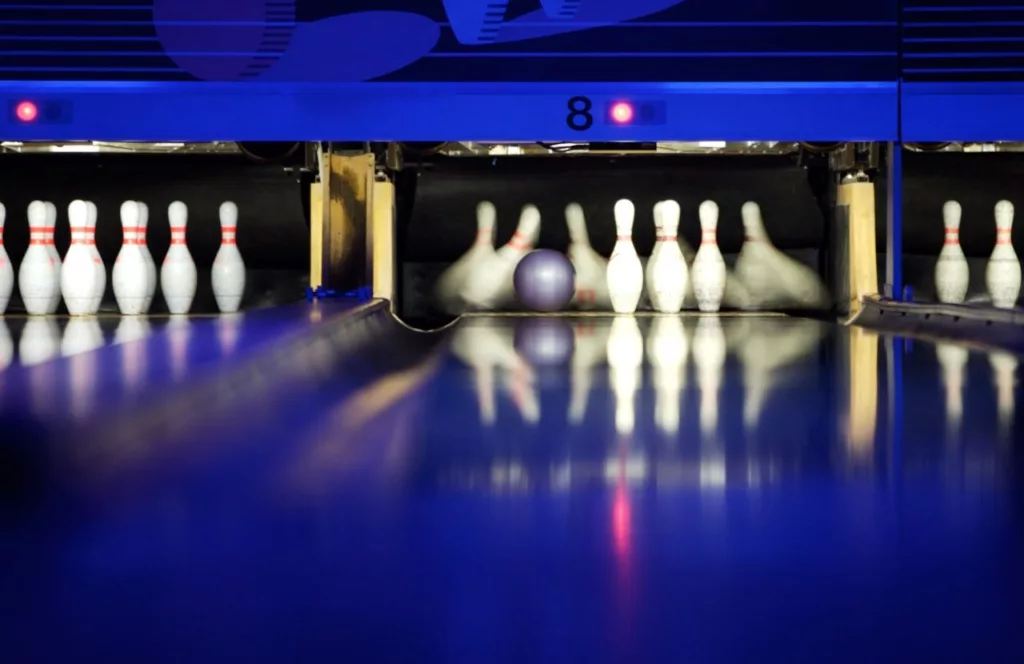 You can truly let out your inner kid here!
Address: 10370 Philips Hwy, Jacksonville, FL 32256
13. Dave and Busters
Main Event isn't the only family-friendly entertainment hub! Dave and Busters is another fun option with games, billiards, and bowling.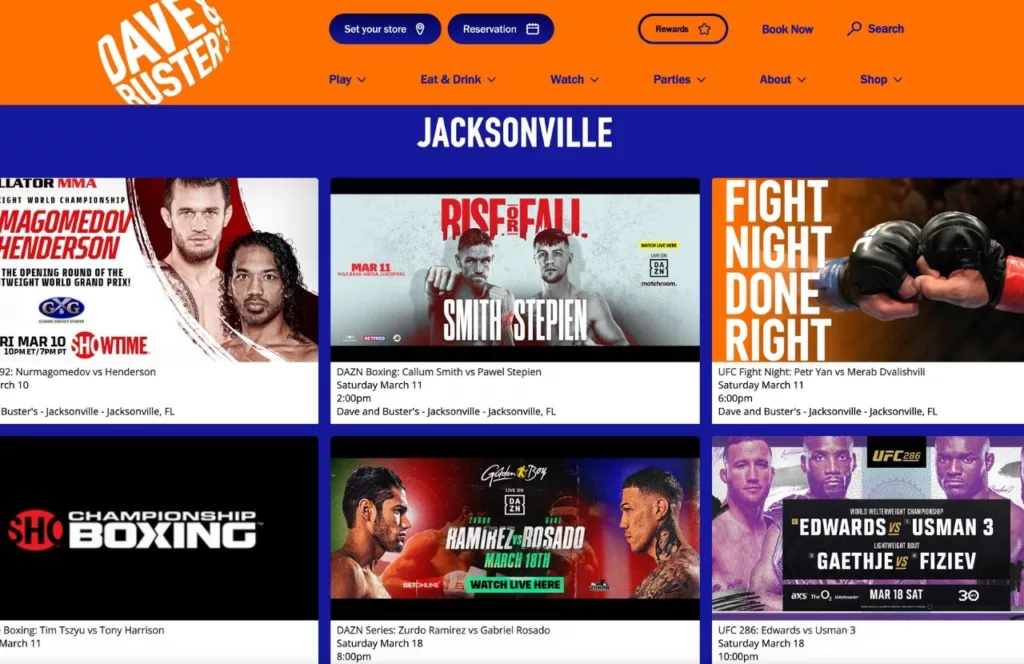 This location has classic and new games that will have you competing for top scores against family members all night long.
Even the menu items are exciting – with cuisine options inspired by different cultures.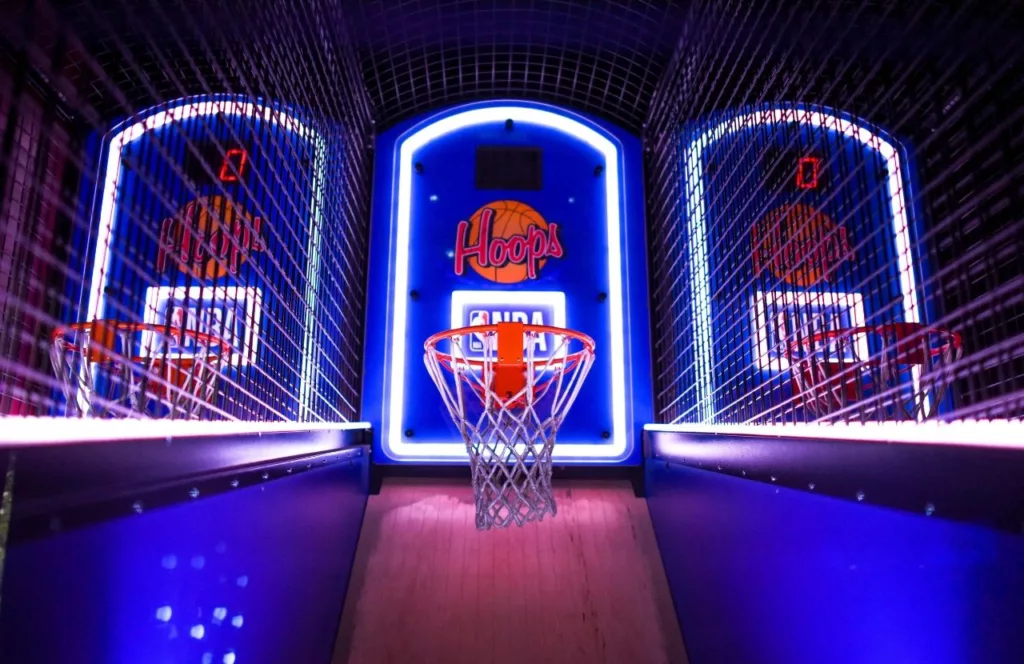 For example, the appetizer menu includes Korean sticky ribs and Creole shrimp dip.
Fun cocktails, beer, wine, hard seltzer, spirits, and non-alcoholic drinks are also on the menu.
Why We Love This Place for Nightlife in Jacksonville
VR games take entertainment to a whole new level here!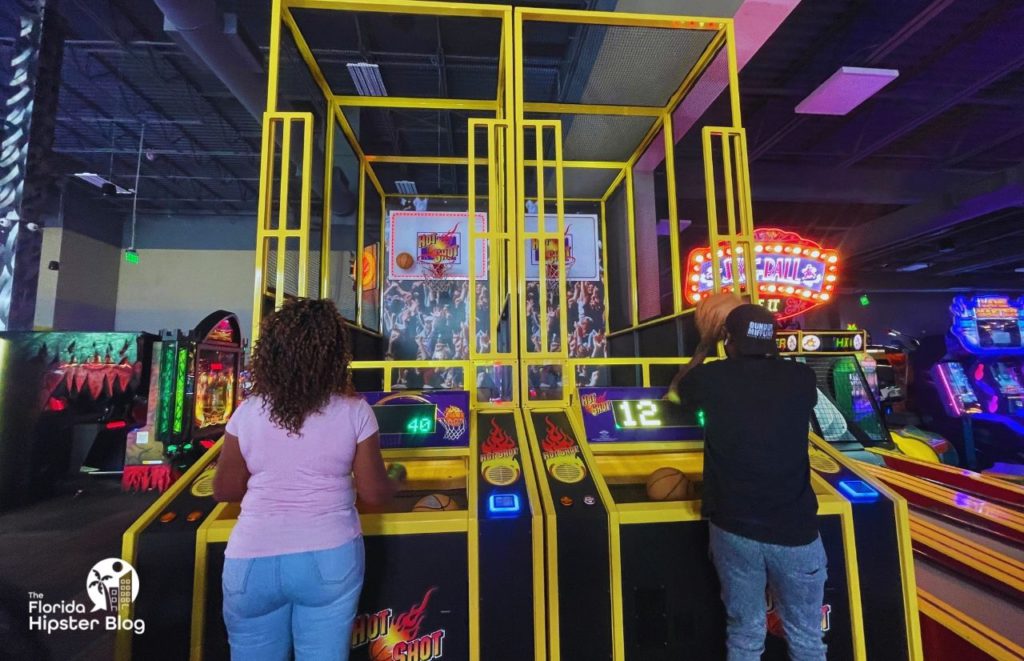 Mouthwatering food and drink options will help you keep your energy up so you can continue playing your games of choice.
Address: 7025 Salisbury Rd, Jacksonville, FL 32256
Get up to 63% off of the Jacksonville Beach tours and attractions with Groupon TODAY!
My Final Thoughts on Nightlife in Jacksonville
With so many things to do in Jacksonville at night, you'll never be bored while visiting!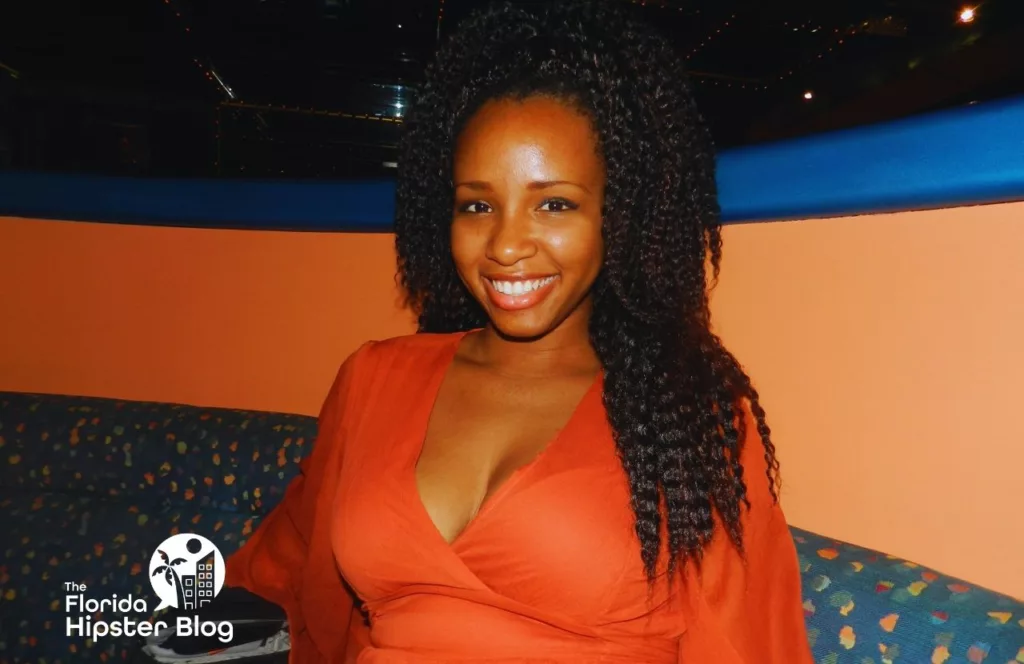 Whether you want to hang out around Bay Street for live music, sip a lemon bar freeze on Neptune Beach, or indulge in Cuban cuisine and hand-crafted cocktails at the Havana Jax Restaurant, Jacksonville has you covered!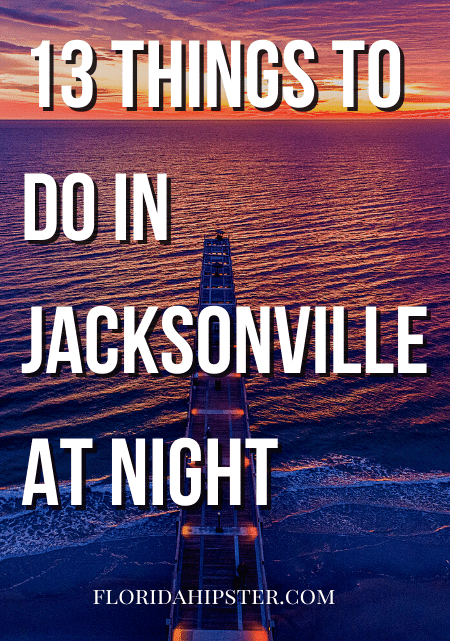 Until next time, Happy Florida Travels!