It is no surprise that Gainesville has some of the best food and food trucks in the state of Florida. The Gainesville food trucks have something from everyone. Some options include sweet treats, southern delights, Latin goodies, and plant-based comfort food.
If you are looking for the best places to eat in Gainesville, then look no further. Please note that sometimes the hours of operations may change for the food trucks, so always double check their website or social media account before you make your visit.
THIS POST MAY CONTAIN AFFILIATE LINKS. PLEASE READ MY DISCLOSURE FOR MORE INFO.  Which means if you click on certain links, I may receive a small commission at no additional charge to you.
1. Halo: Potato Donuts (Donuts Thursday – Sunday 9 a.m. to 12 p.m.)
One of the best donuts in town can be found at Halo Potato Donuts. Customers love that they can choose between either yeast or cake donuts, which makes it a great place for any donut lover!
Locations and Time: Tower Road Food Truck-Drive Thru located in the Home Depot Shopping Plaza at 7107 NW 4th Blvd is open on Thursday to Sunday from 7 a.m. to 11 a.m. or until they are sold out.
Archer Road Food Truck– Walk Up 5505 SW Archer Road, Gainesville FL is open on Thursday to Sunday 7:30 a.m. to 11 a.m. or until they are sold out.
Why People Love Halo: While most donut shops have either yeast donuts or cake donuts, Halo donuts sell both, which mean they have something for every donut lover!
Popular Food to Try: Some cake donut favorites include The OG (aka Vanilla Glaze), Cinnamon Sugar, Cookies and Crème, and Maple Bacon. While some of the favorite yeast donuts include Honey Dipped, Cinnamon Roll, Strawberry Crunch, and Chocolate Glaze.
Check their specials on Instagram or Facebook to catch limited donuts such as Apple Fritters, Bavarian Crème, or FlufferNutter!
2. Swamp Religion
Swam Religion is a black-owned food truck that offers the best of southern delights! The owner claims that every dish is made with pride and compassion. The food includes chicken wings, gator bites, tacos, and burgers.
Location and Time: 904 East University, Gainesville, FL. They serve food from 11:30 a.m. to 9:00 p.m.
Why People Love Swamp Religion: People not only love the hospitality of the owner, but also the delicious homemade southern foods.
Popular Food to Try: Customers love the shrimp tacos, the Cajun shrimp burger, and the maple mustard wings.
Recommended: What's the BEST Lunch in Gainesville? These Top 10 Places Will Help You Decide!
3. Tinker Latin Food Truck
Tinker offers Venezuelan Street food which includes burgers, fried cheese balls, and Venezuelan hotdogs (they are sooooo good).  They also have traditional foods such as pepitos, a Venezuelan sandwich on a French baguette, or twin arepas, which are 2 corn patties with fried or grilled cheese with your choice of filling.
Location and Time: Follow Tinker on Facebook or Instagram for location and hours. If you would like to visit their new brick and mortar location that can be found at 502 South Main Street and is open from noon to 10 p.m. Thursday through Sunday.
Why People Love Tinker: Customers love Tinker Latin Food Truck for their friendly service and amazing Latin food.
Popular Food to Try: Favorite dishes include the pork belly, Venezuelan hot dogs, or any of their arepas.
Get More Gainesville travel planning tips right here!
4. La Maracucha Food Truck
La Marachucha is another great food truck that offers traditional Venezuelan Western food. You can enjoy traditional Arepas, or corn flour sandwiches, empanadas, Tequenos, and so much more. They are also open for breakfast hours and serve ham, egg, and cheese arepas.
View this post on Instagram
Location and Time: 3727 W. University Ave. and is open Thursday through Sunday from 9 a.m. to 6 p.m.
Why People Love La Maracucha Food Truck: You'll love the delicious Venezuelan Western food and the great service. Also, if you are unable to make it out there in person, they also offer delivery through Door Dash.
Popular Food to Try: Locals claim they have the best tequenos in town, but I'll leave that decision up to you. A few other favorites are the arepas, the cheese & potato empanadas, and the ground beef pastelitos.
Recommended: 15 Best Bars in Gainesville You Must Visit TODAY!
5. Vegan Gator Food Truck
Vegan Gator is an entirely plant-based food truck that offers vegan burgers, wings, and loaded fries. The food is so good that I know even non-vegans will keep coming back!
Location and Time: 220 NW 8th Ave. Follow on Facebook for daily open times.
Why People Love Vegan Gator Food Truck: Vegans and vegetarians love that there is finally a 100% plant-based option in Gainesville, while non-vegans love Vegan Gators delicious food.
Popular Food to Try:  You'll love the Cowboy BBQ burger, poutine fries, and vegan shrimp.
Recommended: What's the Best Sushi in Gainesville? Top 10 Restaurants You HAVE TO TRY!
6. Plantology (At Midpoint Park & Eatery)
Plantology is one of Gainesville newest vegan food trucks that specializes in guilt-free comfort food. Their made-from-scratch specials use fresh ingredients. They serve everything from burgers to Chick'n sandwiches, and from mac bowls to loaded fries.
Location and Time: 931 SW 2nd Avenue, Gainesville, FL 32601. Open Monday through Saturday 11 a.m. to 7 p.m.
Why People Love Plantology: People love the atmosphere of the upscale outdoor food truck park that Plantology is located in, and they enjoy that this food truck serves food that both vegans and meat eaters will enjoy.
Popular Food to Try: You must try the Deluxe Burger, Buffalo Ranch Chick'n, any of their mac bowls, and their Bacun Chedda loaded fries.
Explore Gainesville, Florida with these best tours. Get Started Today!
7. Feliz Ice Cream
Feliz Ice Cream offers small batch made ice cream with Latin-inspired flavors! You can enjoy numerous flavors, including non-dairy flavors. They also have ice cream sandwiches to enjoy.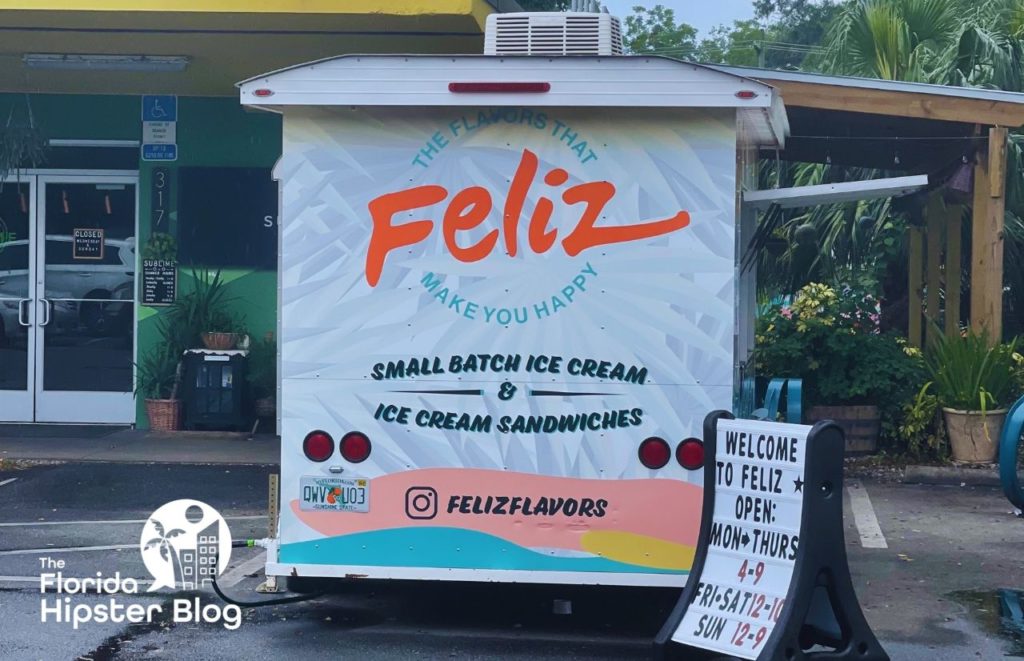 Location and time: 409 SW 4th Ave, Gainesville, FL. Open Thursdays from 4 p.m. to 8 p.m., and Friday to Sunday from 11 a.m. to 8 p.m., with extended hours on Friday and Saturday until 10 p.m.
Why People Love Feliz Ice Cream: I love all the unique flavor options on the menu and their service is phenomenal!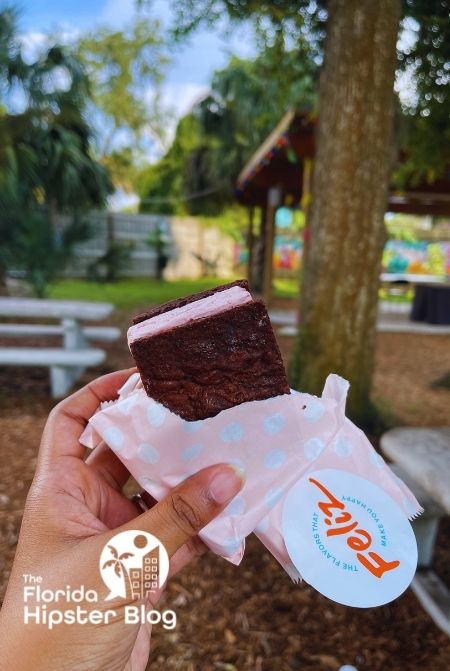 Popular Items to Try: You'll love all their ice cream flavors from the Brazilian chocolate truffle to the guava, and from the blackberry to the passion fruit. Non-dairy favorite flavors include the watermelon chocolate chip sorbet, the mango, and the honeydew. And others enjoy the ice cream sandwich flavors of coffee, strawberry, and Cuban-style vanilla.
Final Thoughts on Food Trucks in Gainesville
Look no farther for your favorite food trucks in Gainesville! These top seven are sure to now be on your weekend game day agenda.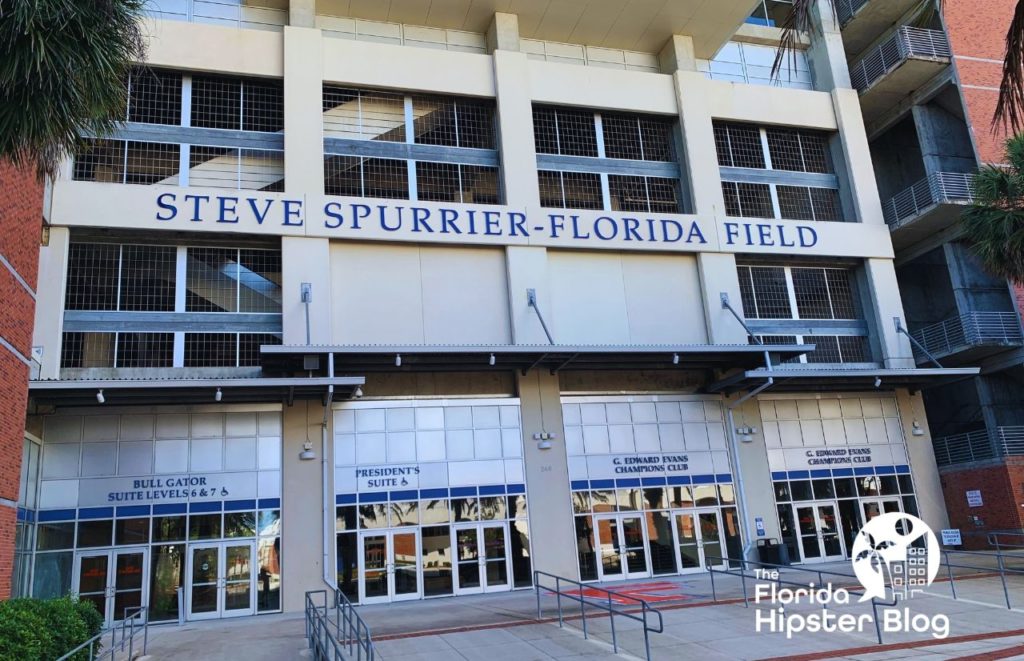 As you can see, the Gainesville food trucks have something for everyone from Latin favorites, vegan options, comfort food, southern delights, and sweet treats.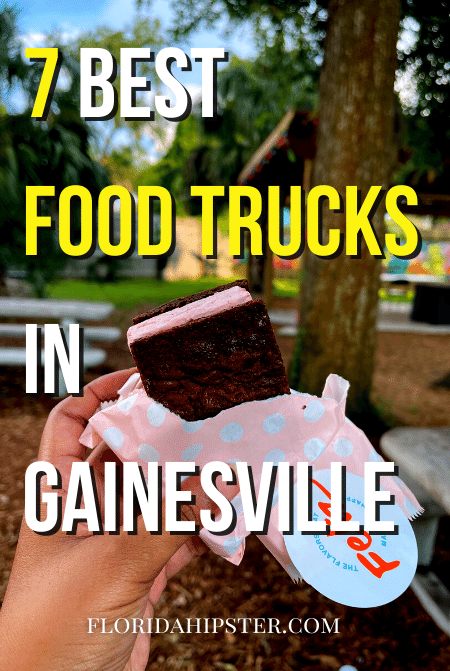 Now it's your turn, what's your favorite food truck spot in this University of Florida town? Leave your answer in the comments section below.
Happy Florida Travels!
If you liked this article, then you'll love these: