An umbrella can be a great accessory to have on hand, especially if you're traveling during the rainy season. But what about when you're flying? Can you actually bring an umbrella in a carry-on for your flight?
You'll be happy to know that the answer is yes, but there are some guidelines that you need to follow.
Luckily for you, I'm here to tell you how you can carry-on your umbrella, and what you can and can't bring on board during your flight.
THIS POST MAY CONTAIN AFFILIATE LINKS. PLEASE READ MY DISCLOSURE FOR MORE INFO.  Which means if you click on certain links, I may receive a small commission at no additional charge to you.
Choosing The Right Umbrella Size for Your Flight
You're here because you're wondering, Can I bring an umbrella on a plane?
When you're preparing for your flight during the rainy season, you should know that you can bring an umbrella with a maximum length of 16 to 21 inches or less on most airlines. This is to keep it within the recommended personal item and carry-on guidelines.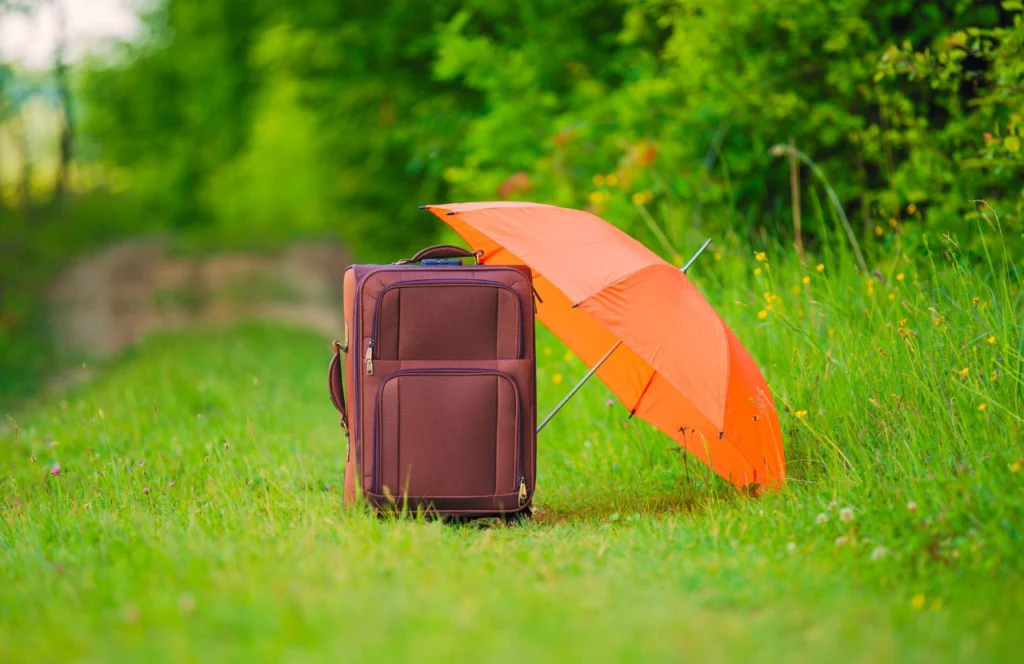 Umbrellas can be bigger but each airline has regulations based on their own restrictions.
When to Buy Flights tool, Get the Lowest Fare at CheapAir.com TODAY!
Where To Carry Your Umbrella?
According to TSA, you can put your umbrella (foldable or non-foldable) in both a checked bag and a carry-on bag. However, placing it in your carry-on bag will make the final decision subjective to the TSA Team Member.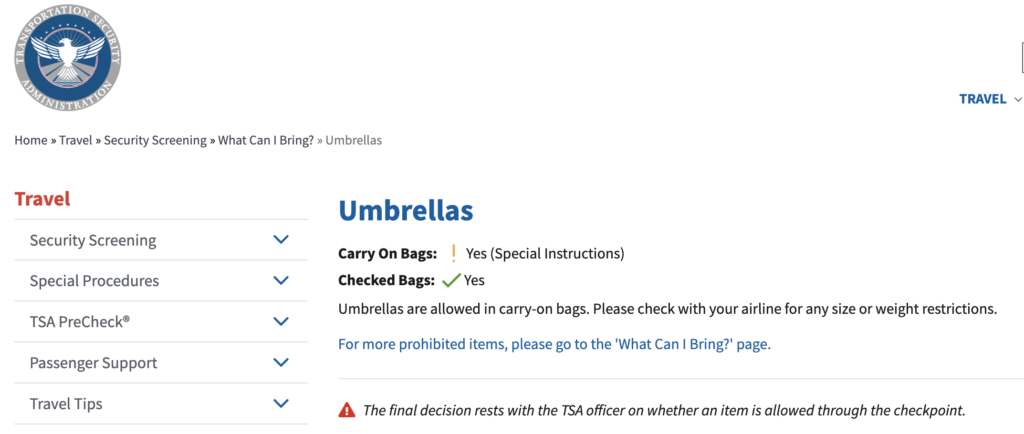 So my best advice is for you to bring something smaller that's easy to collapse and that's easy to place inside of your bag.
Carry-On Umbrella Guidelines for Airlines
As you can see above, TSA has the final decision for which carry-on bags are allowed through the checkpoint.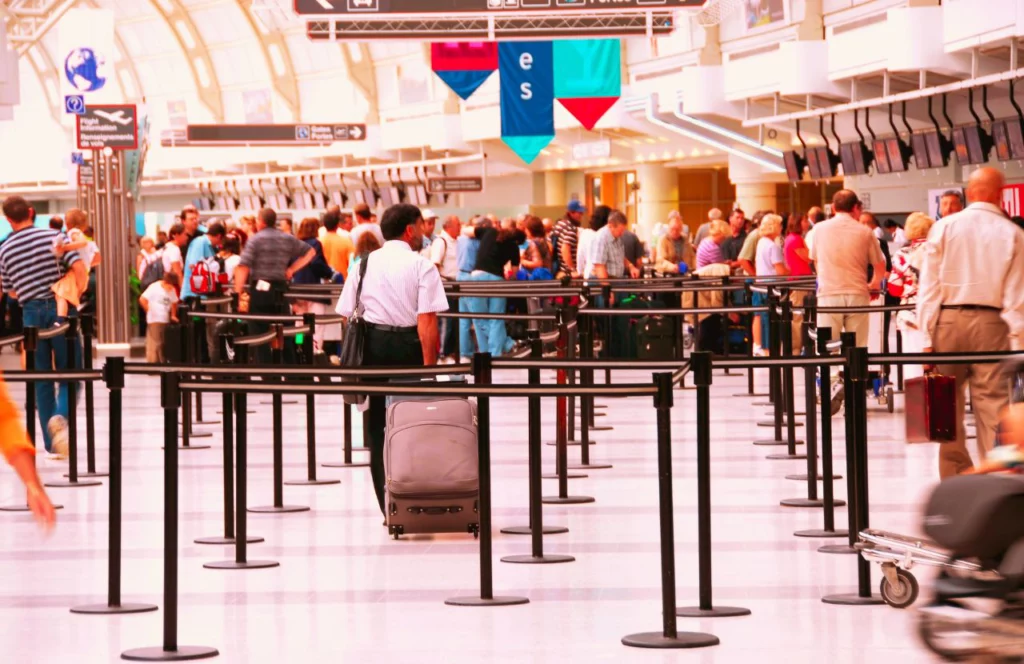 I have to keep emphasizing that for checked bags, your airlines may have a special restriction so be sure to check with them before your departure.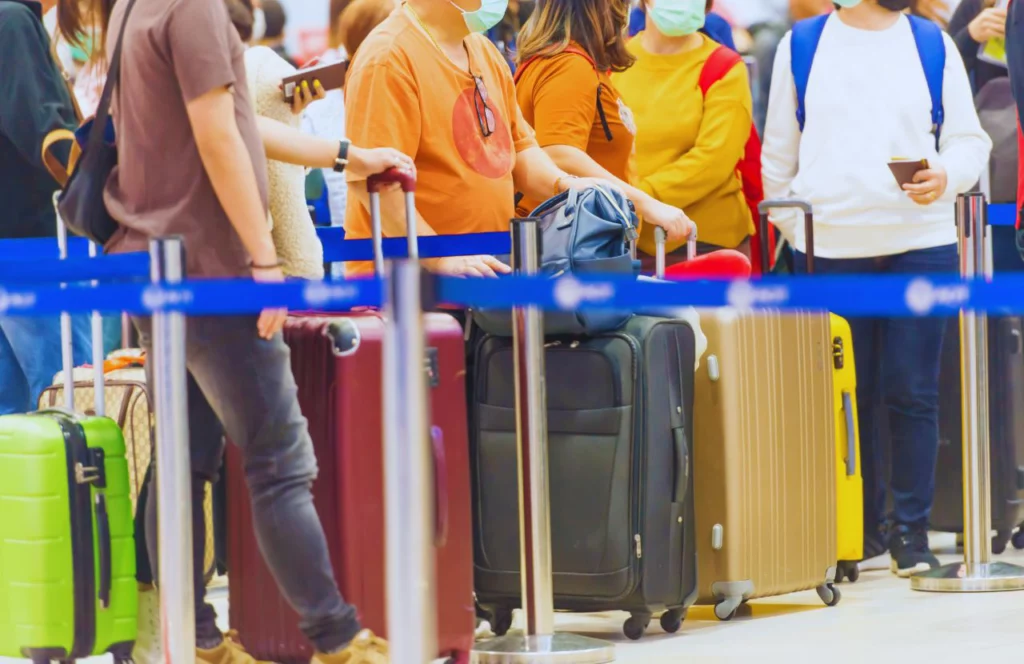 For the most part, you won't have to worry about checking your umbrella if it's a standard size.
Does My Umbrella Count as a Personal Item or a Carry-on?
With most airlines such as Jetblue and American Airlines, the umbrella is NOT counted as a personal item or carry-on item so you can bring it in addition to those two.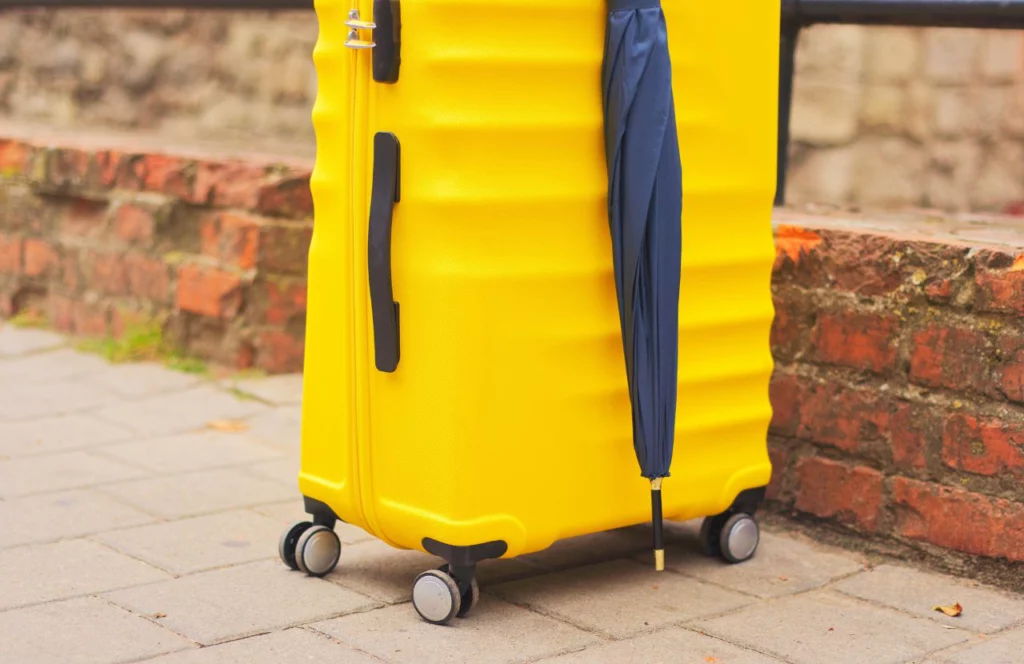 Flight Deals? No Problem. Find a flight on CheapAir.com TODAY!
What is a Foldable Umbrella?
A foldable umbrella is a collapsible umbrella that is made from lightweight materials. The material is often nylon and metal or wood to support it. These umbrellas also fold up into a smaller, compact size.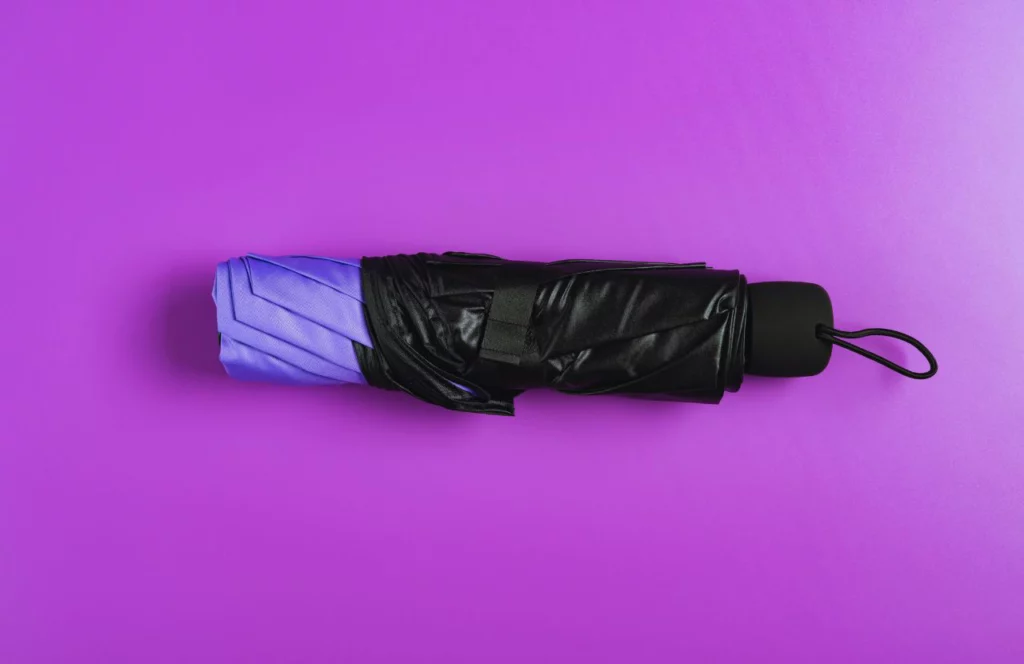 This makes your umbrella easy to fit into your luggage and easy to store once you are at your destination.
Foldable umbrellas are perfect for traveling as they are much easier to carry than a full sized umbrella.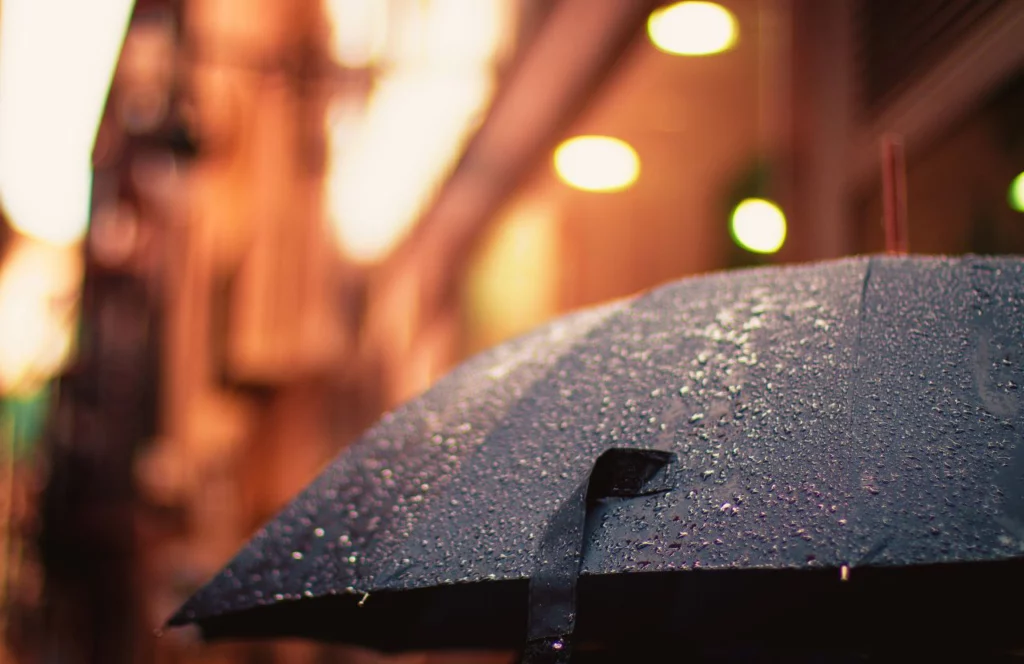 However, they are not as strong as a full-sized umbrella so if you plan on using it in a heavy rainstorm, you may want to opt for a full-sized umbrella instead.
How Do You Know if Your Umbrella is Foldable?
Most foldable umbrellas simply fold up easily for you with one click of a button.
They usually retract with you pushing the umbrella down, squeezing it together, and wrapping the ribbon around it for it to snap.
It's as simple as that!
5 Best Umbrellas to Carry On a Plane
These are some of my top foldable umbrellas that are easy to store and perfect for travel:
What if I Have an Umbrella that Doesn't Fold?
If your umbrella is not foldable, then you can still consider bringing it with you as long as it is around 21 inches or less.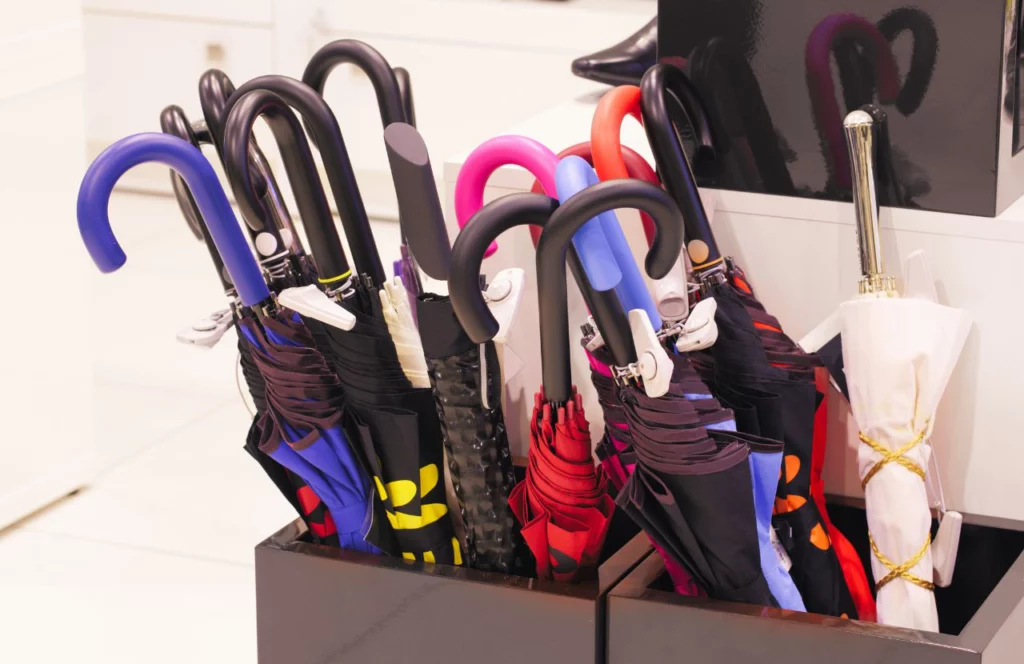 My advice for you is to wait until you get to your destination to purchase one instead of bringing one that doesn't fold or is too large.
Recommended: Looking for the Best Anti-Theft Sling Bag for Traveling? These 7 Are the Top Finds!
What if My Umbrella Has a Broken Handle?
If your umbrella has a broken handle, then you should not try to use it. Instead, you should replace it with another one if you can.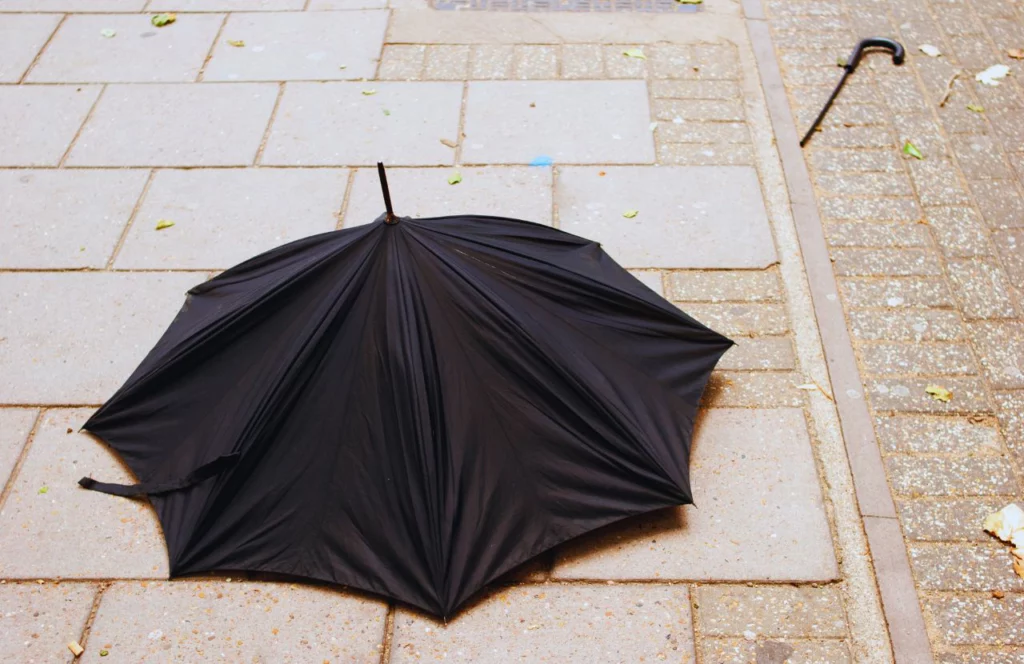 Some airlines (and TSA) may be a bit stricter when it comes to bringing an umbrella with a broken handle.
It's better to be safe than sorry and you can always purchase a small umbrella at your destination.
Are Foldable Umbrellas Allowed on Planes?
As mentioned earlier, foldable umbrellas are allowed on planes.
However, there are some restrictions. Most airlines will only allow one foldable umbrella per passenger and they will only allow one general umbrella per check-in baggage. 
But as I keep stating, be sure to check with your specific airlines or airport to make sure it's okay for you.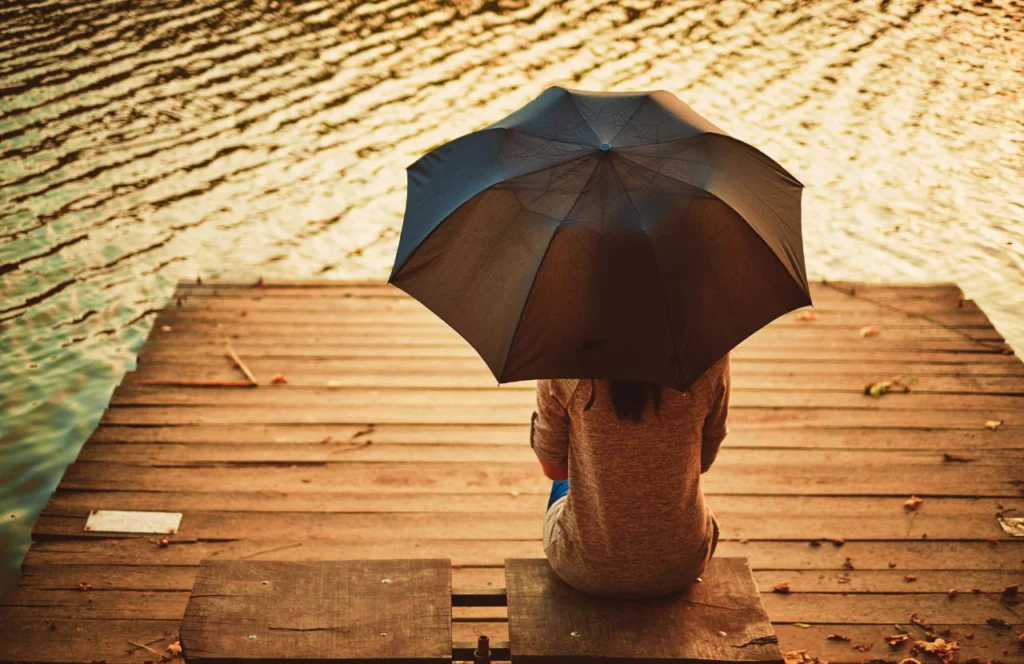 Also, if you're traveling with more than one person, you should bring at least one to two foldable umbrellas with you.
Be sure to keep this in mind if you're traveling to a place that is known to have many rainy days.
Get your Weekend Hotel Deals from as low as $45/night TODAY!
4 Easy Tips For Using Your Umbrella on Your Vacation
Before you head out on your amazing trip, let's go over a few tips to help you while you travel with your umbrella.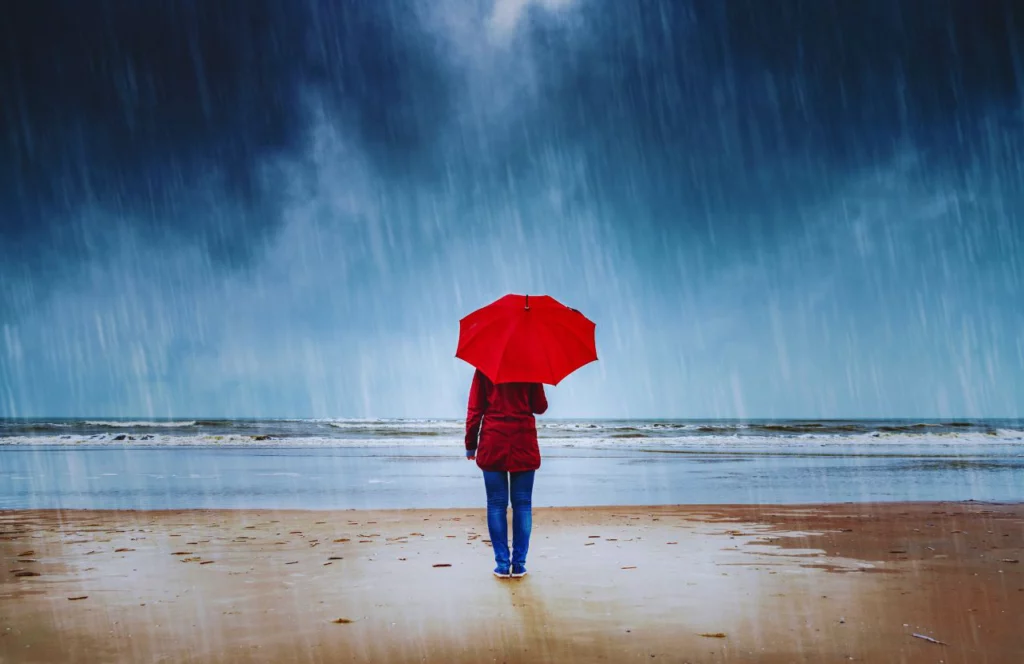 1. Keep it Clean
If you're traveling with an umbrella, make sure that it's clean and dry before you leave for your flight.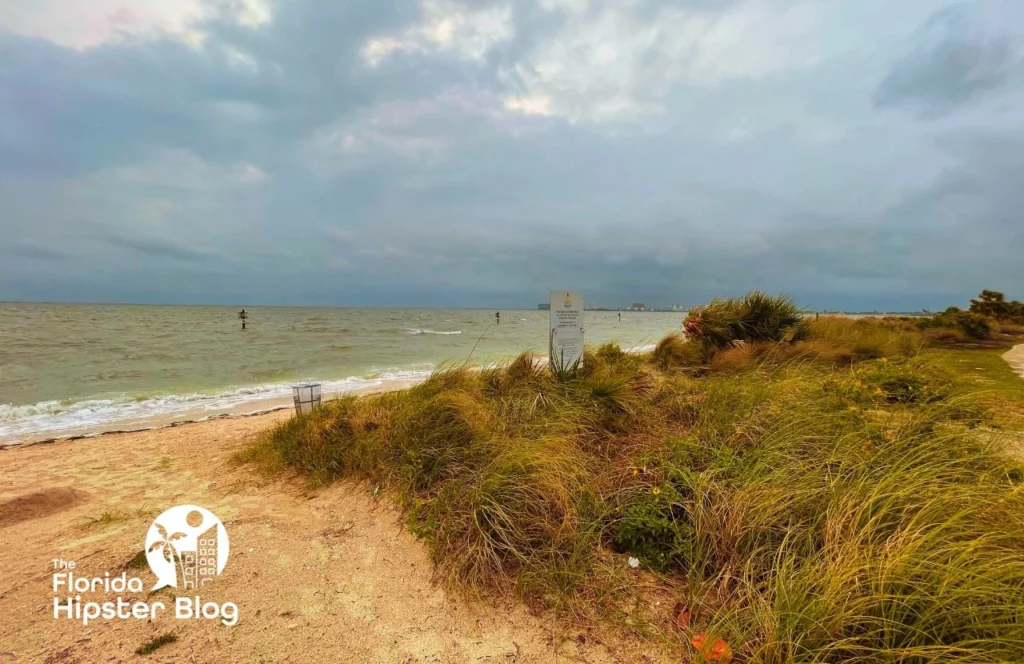 If it's wet, you may be a bit annoyed that it will dampen anything it touches. Whether that be on you or the items in your bag.
2. Keep it Dry
To emphasize the first point, having a dirty, wet umbrella will make you miserable on your travels.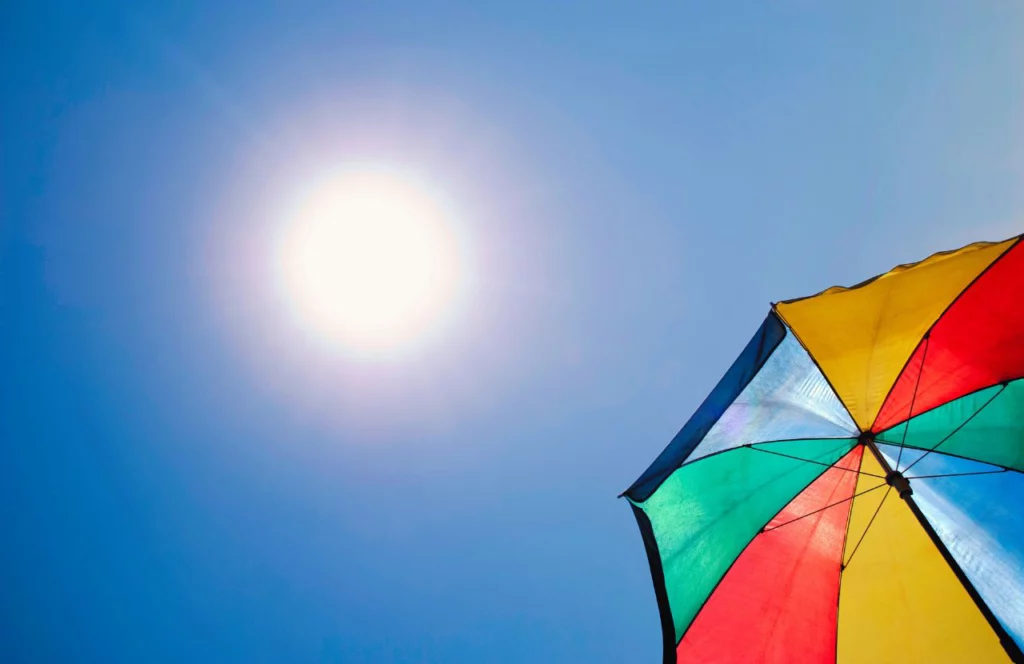 Once you have arrived at the airport, use the paper towels in the bathrooms to wipe and dry off your umbrella for an easy flight transition.
3. Keep it Safe
If you're traveling with children, make sure they know how to use an umbrella safely. 
Make sure they know how to handle the umbrella and how to safely retract it back to its original state. This could save you a lot of headaches once you're deep in the adventures of your epic vacation.
4. Know When It's Needed
You don't need an umbrella just for rain. Many tropical places such as Florida are known for their intense heat.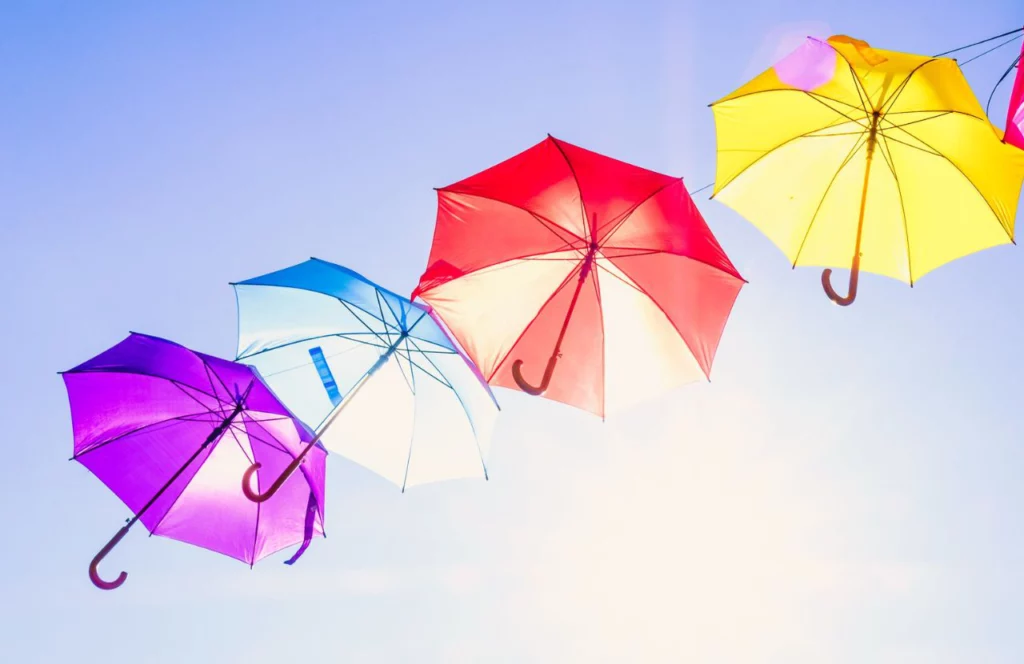 So, I recommend using a UV protective umbrella to block the sun. This can help you enjoy the outdoors much more than not having one.
Get up to 76% off of the Orlando attractions with Groupon TODAY!
Final Thoughts on Bringing an Umbrella in Your Carry-On For a Flight
As you can see, you can bring your most dependable umbrella with you on your vacation.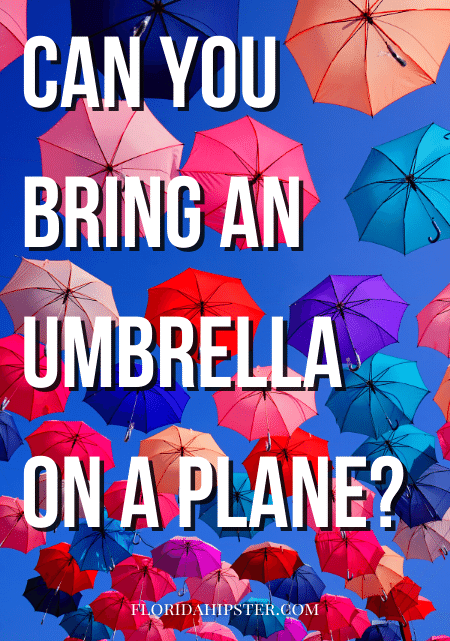 However, to keep it easy on you, I recommend that you bring one that is small and foldable so that you can easily place it in your bags and be on your way to an incredible vacation!
Happy Florida Travels!
NikkyJ
UP NEXT: What's the Best Watch Travel Case? These 7 Will Help You Decide!
Some Photos Courtesy of Canva.com