Planning a trip to Florida, but wondering about the best time to travel to Orlando?
There's nothing like a vacation in Orlando, nearby some of the top theme parks in the US (like Walt Disney World). This vibrant city is packed with exciting activities, top-tier food, and fun for the whole family.
The only thing in your way? That would be figuring out when to visit Orlando so you can have the best trip possible.
I've rounded up information on the best time to travel to Orlando so you can skip the weather forecasts and go straight to booking your tickets!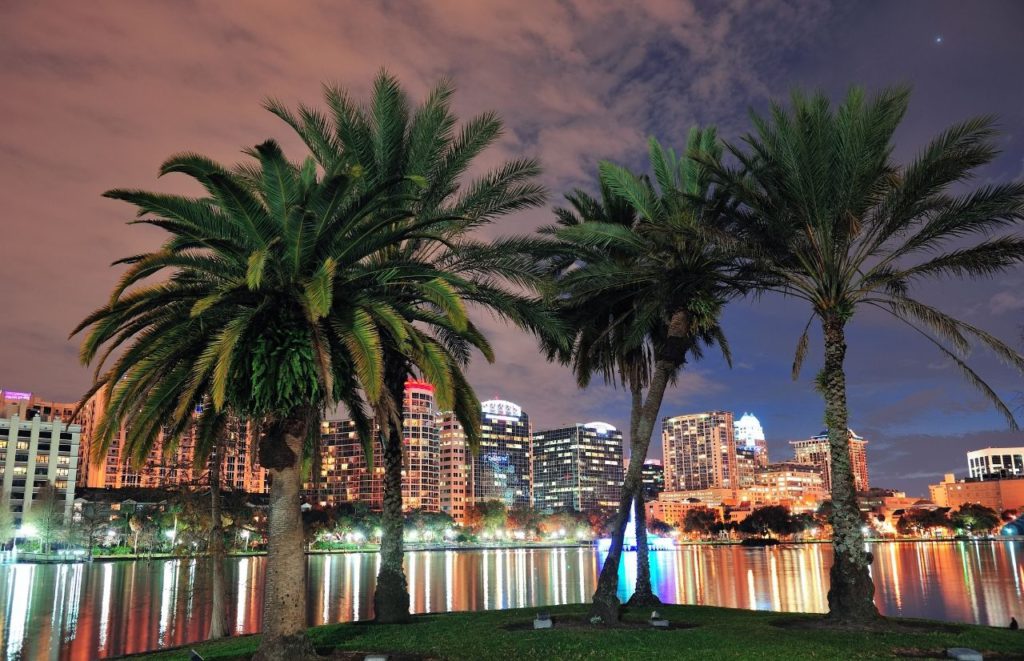 THIS POST MAY CONTAIN AFFILIATE LINKS. PLEASE READ MY DISCLOSURE FOR MORE INFO.  Which means if you click on certain links, I may receive a small commission at no additional charge to you.
Which Month is Best to Visit Orlando, Florida?
If you're only looking at the weather, the best month to go to Orlando, Florida, is the month of March.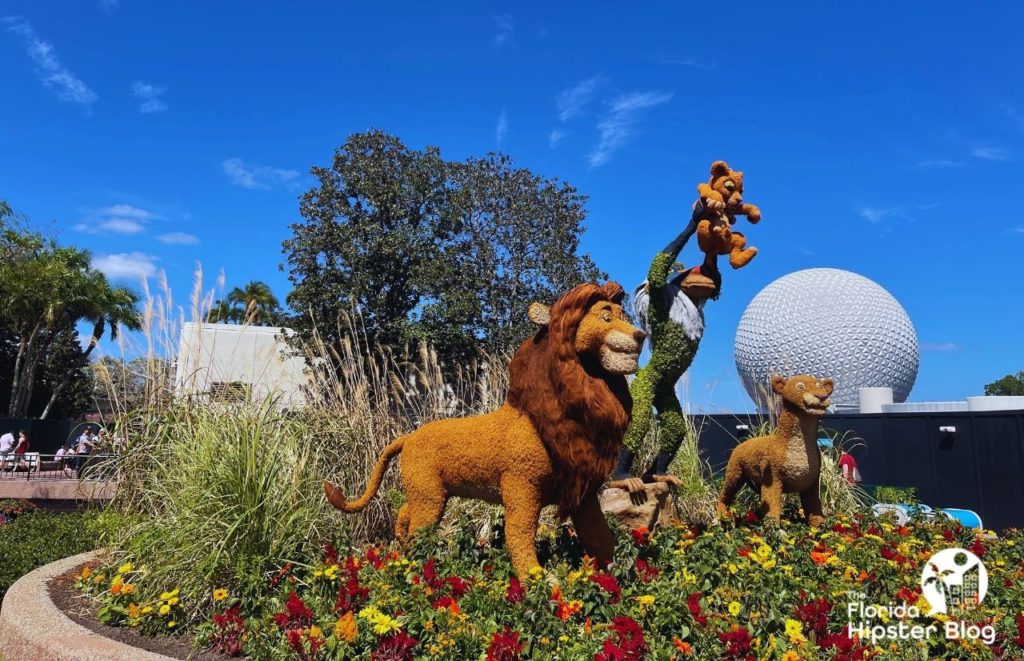 During this time, the weather is getting warmer, yet you get to avoid the steamy summer temps. Expect the days to be around 77°F and the evenings to stay around 59°F.
You'll also avoid some crowds that head to Orlando during summer. So, you'll find airplane tickets and hotels more reasonable this month.
As a note, the end of March is busier due to spring break. The last 1-2 weeks of the month will have rising prices, so it's best to visit during the beginning of March to avoid higher costs and spring break crowds.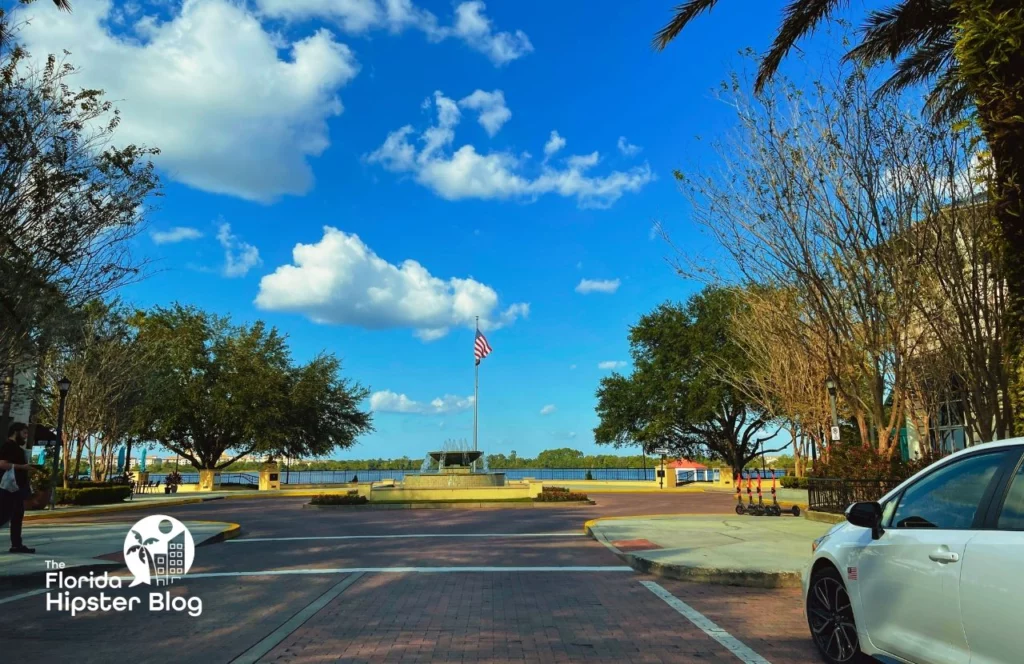 Keep in mind that the best time to visit this city varies depending on what you're looking for (i.e., best beach weather, fewest crowds, lowest prices, etc.).
Get up to 76% off of the Orlando attractions with Groupon TODAY!
What is the Cheapest Month to Go to Orlando?
There is a tie between January and February for the cheapest month for visiting Orlando.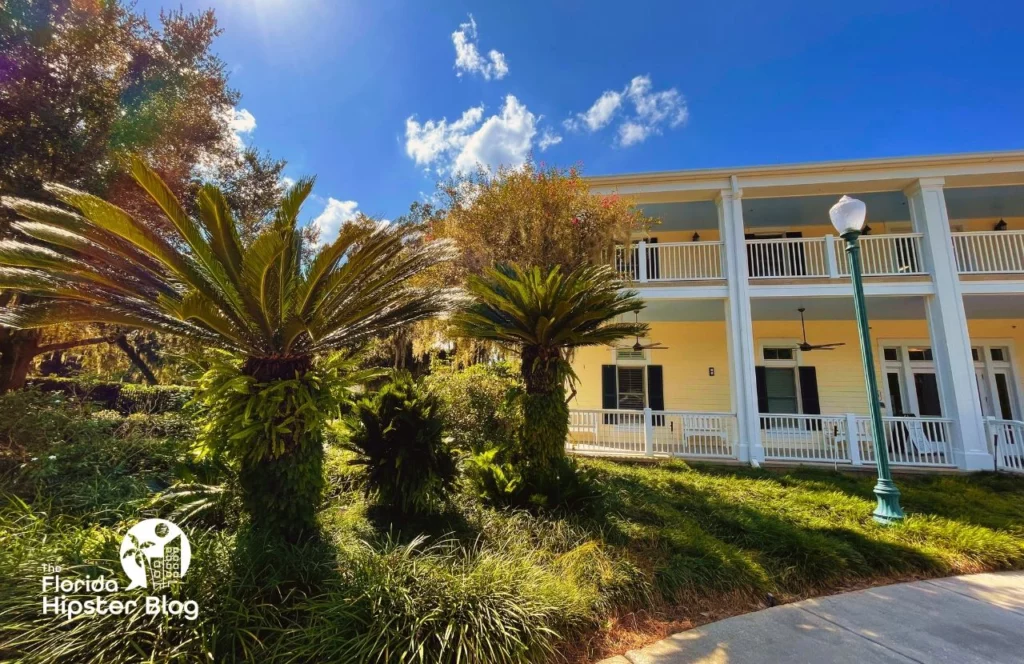 These months offer cooler weather in the low 70s during the day and low 50s during the night. If the chillier temperatures don't bother you, it's a great time to visit.
During these months, hotels have lower rates, and Orlando theme parks are much less busy as most kids are in school.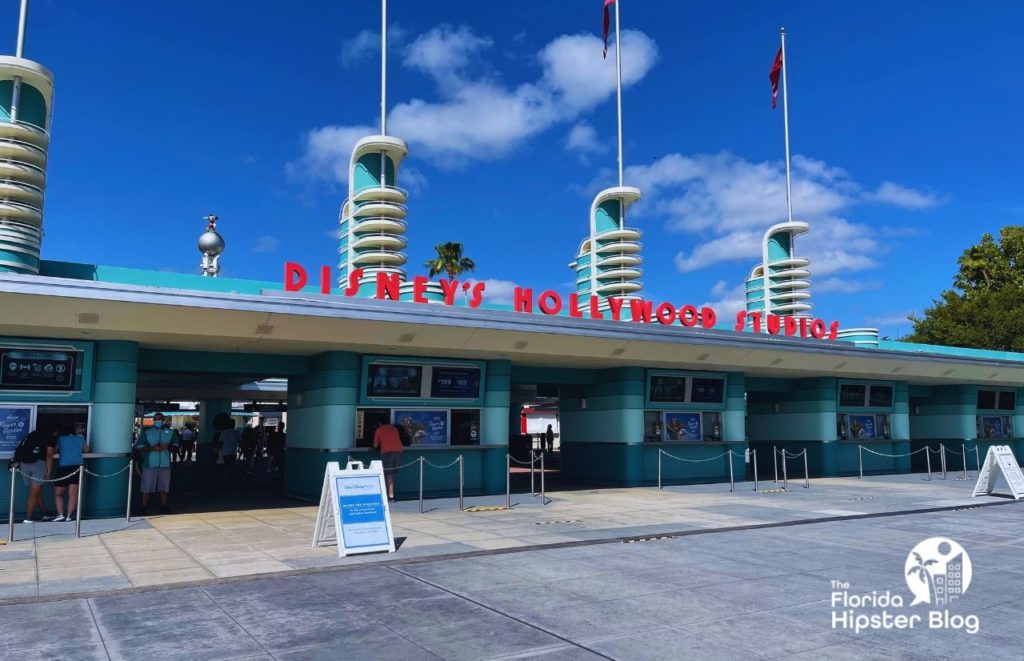 Avoid visiting during any holiday weekends, like Martin Luther King Jr. weekend, as the prices and crowds will briefly spike.
Best Time to Visit Orlando for the Weather
Spring is the best time to visit Orlando if your primary objective is to enjoy the weather. The temperatures in spring are between the 50s and 80s, offering warmer days and cool yet comfortable evenings.
This weather is perfect for theme park hopping since you won't be overheating while waiting in line for your favorite rides.
It's even warm enough to enjoy a dip in the outdoor pools in the area. 
As a bonus, springtime is also the best time to visit the beach as you'll find fewer beachgoers than in summer. 
Get your Weekend Hotel Deals from as low as $45/night TODAY!
What is the Rainy Season in Orlando, Florida?
Late May through mid-October is considered the rainy season in Orlando. If you're visiting during this time of the year, you'll want to come prepared with an umbrella and some water-resistant clothing.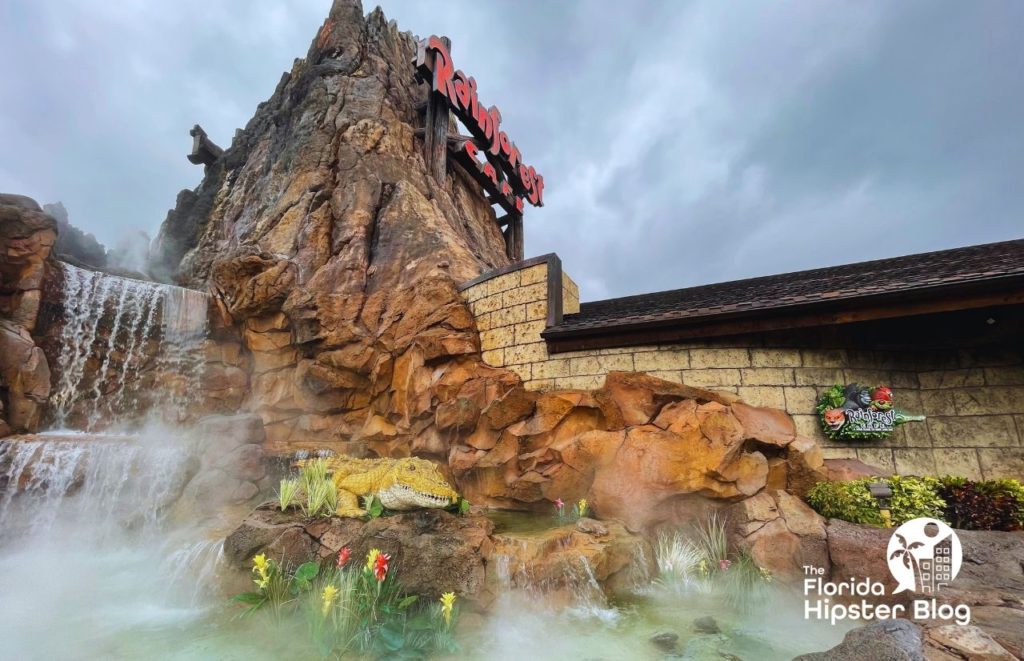 The most rainfall occurs in June and July, so avoid visiting during these two months if you want a chance to enjoy time outdoors in Orlando.
When is Hurricane Season in Orlando?
Hurricane season begins on June first and runs through the end of November in Orlando. The peak of hurricane season is between the middle of August and the end of October.
It's best to avoid visiting Orlando between August and October as a precaution. 
ORDER NOW to secure your Universal Studios theme park ticket! GET MY TICKETS.
Orlando Temperature Month by Month
If you're still unsure when to go to Orlando, you can follow the temperature guide below to help you decide when to book your trip.
During the day, Orlando does not typically dip below 70°F.
You'll find cooler temperatures in the evenings, especially outside of summer. As a quick note, these temperatures are the average for each month.
January 72°F/51°F
February 75°F/54°F
March 79°F/57°F
April 84°F/63°F
May 88°F/69°F
June 91°F/73°F
July 92°F/75°F
August 91°F/75°F
September 89°F/74°F
October 85°F/68°F
November 78°F/59°F
December 75°F/55°F
What is the Peak Travel Season in Orlando, FL?
Summer break is the peak travel season in Orlando. During this time, the kids are out of school, so families typically want to enjoy a warm location, like Orlando.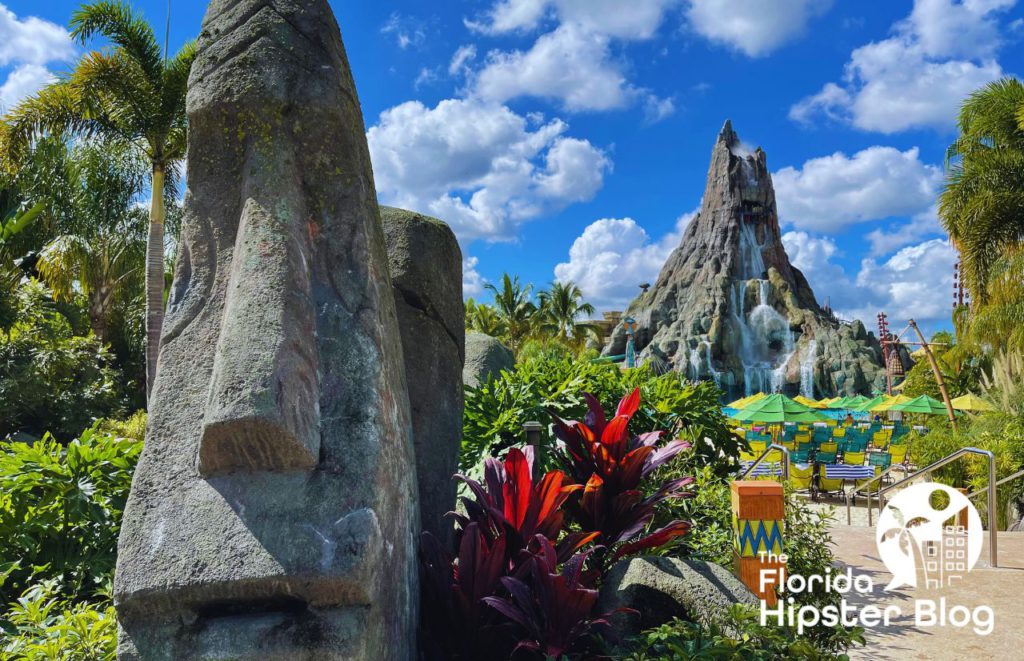 The summer break includes the timeframe between May and September each year.
These months feature steamy, warm weather, higher flight and hotel prices, and longer wait times at attractions. 
There is another peak time in Orlando that coincides with spring break. Most spring breaks land during the end of March and the beginning of April.
If you visit during this time, you'll also find larger crowds.  
Get over 30% off on your Orlando CityPass here!
When Should You NOT Go to Orlando
Avoid the rainy season when traveling to Orlando, or at least June and July if you can.
These months coincide with peak travel season for Orlando, so you'll also be avoiding the crowds and higher prices.
It's also best to avoid traveling to Orlando between August and October to avoid hurricane season.
Otherwise, avoid holidays and school breaks for shorter theme park lines, fewer crowds, and better flight and hotel deals.
Some of the busiest holidays and school breaks in Orlando include:
Summer vacation break (May through September)
Spring break (middle of March through the middle of April)
Winter break (middle of December through early January)
Holiday weekends (Labor Day, Memorial Day, etc.)
If you're traveling with kids and can only go during peak season, you can still partially avoid crowds at the theme parks by visiting early in the morning or later in the evening.
Fewer people visit the parks at these times, so you'll have a better chance of getting on more rides.
Overall, What is the Best Time to Travel to Orlando?
You'll find the best weather from March through May. Any month during this timeframe will be the best time to travel to Orlando.
You'll find the temperatures to be warm and pleasant during the day. Plus, there's the bonus of cheaper airfare and hotels.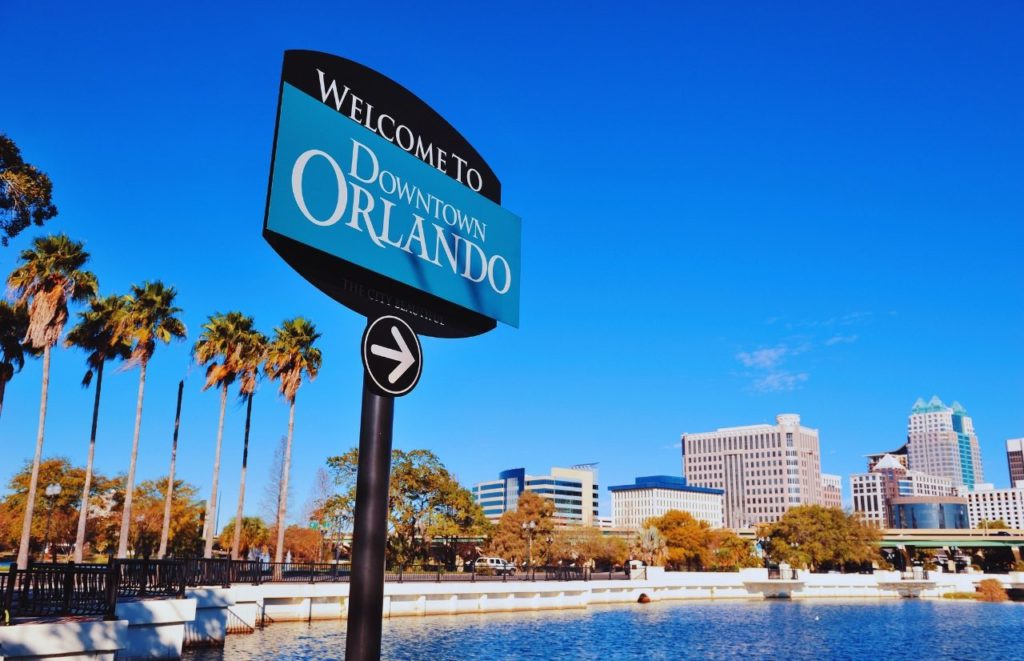 The best part is that fewer people go to the theme parks in spring, so you won't have to battle your way through as many crowds if you visit during this time.
Get more Orlando travel planning tips right here!
Final Thoughts on the Best Time to Travel to Orlando
Finding the perfect time to visit Orlando doesn't have to be challenging! Look at the average monthly temperatures and select dates that work with your schedule.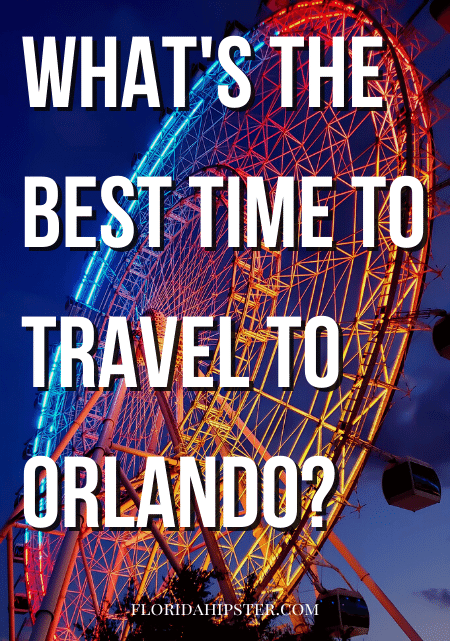 Don't forget to avoid the rainy and hurricane seasons, and you'll be enjoying Orlando in no time!
Happy Florida Travels!
UP NEXT: 15 Breathtaking Forts and Castles in Florida YOU Can't Miss