Are you trying to plan some day trips from The Villages, Florida?
Don't sweat it, I've got the ultimate list of things to do in Florida that are super close to you. 
Whether bus trips from The Villages to scenic road trips with the besties, day trips from The Villages can take you to so many magical places that are less than 3 hours away.
They say an adventure a day keeps the doctor away, so let's put you in a vacation state of mind.
Here are 21 incredible places to visit less than 3 hours away for the perfect day trip from The Villages, Florida.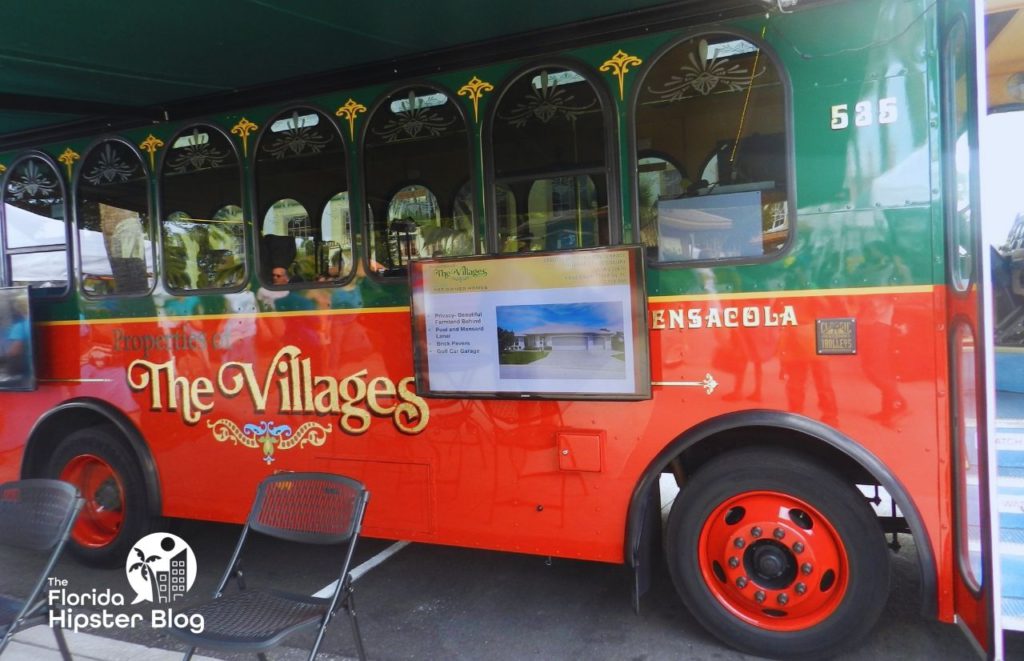 THIS POST MAY CONTAIN AFFILIATE LINKS. PLEASE READ MY DISCLOSURE FOR MORE INFO.  Which means if you click on certain links, I may receive a small commission at no additional charge to you.
1. Tampa (1 Hour and 16 Minutes Away)
Tampa has something just right for every personality, from sports fanatics, thrill seekers, history lovers, and those young at heart.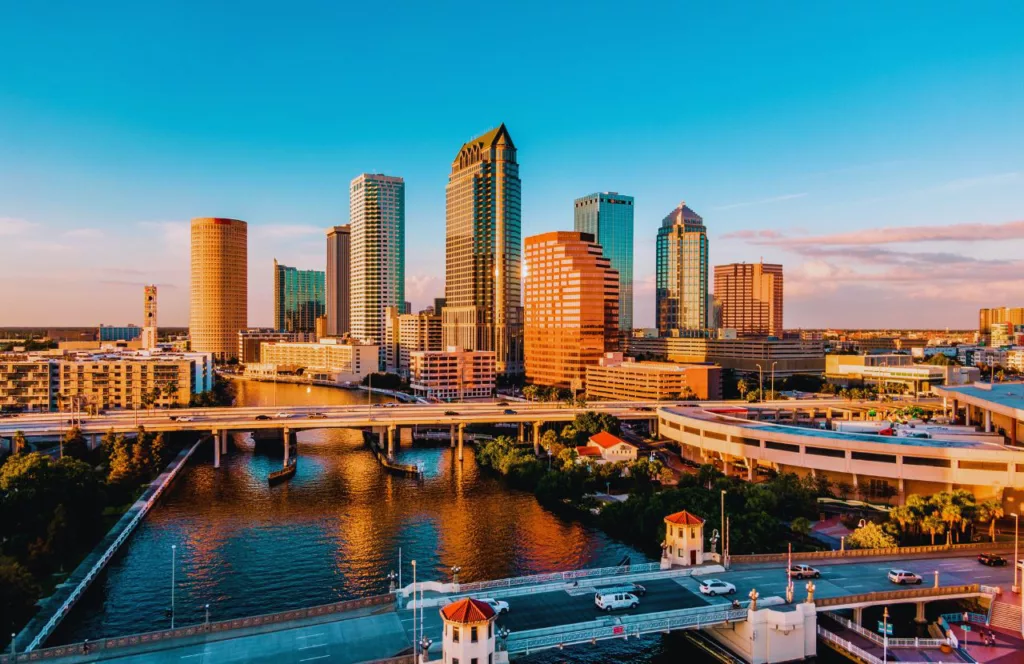 Why Tampa is One of the Best Day Trips from The Villages, Florida
Sports fans can check out a Buccaneers football game or one of the Lightning's awesome hockey games.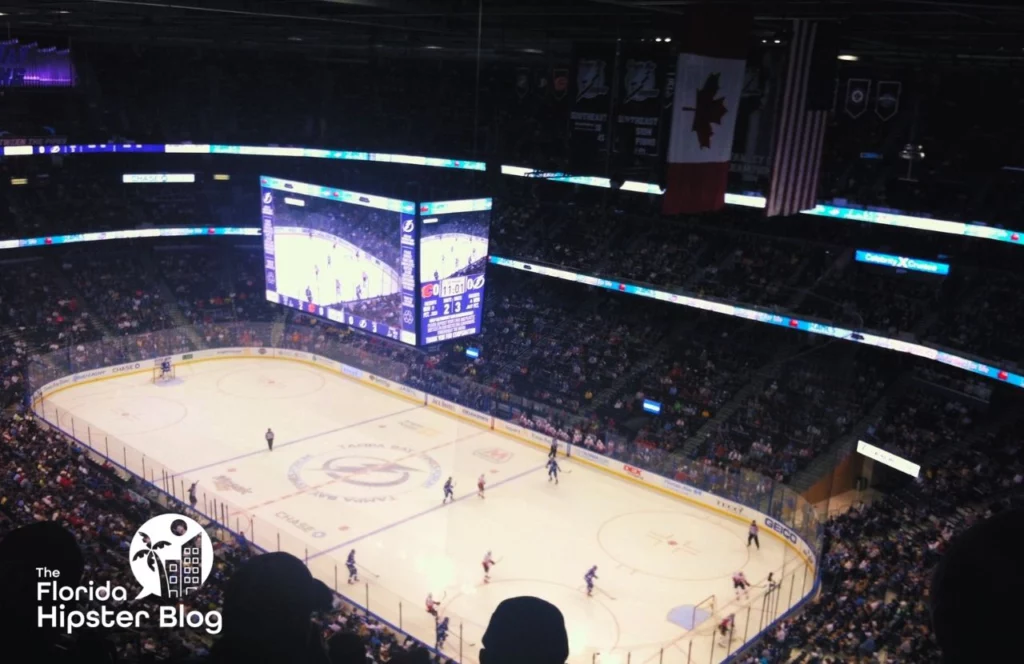 And for history buffs, the historic neighborhood of Ybor City is nearby.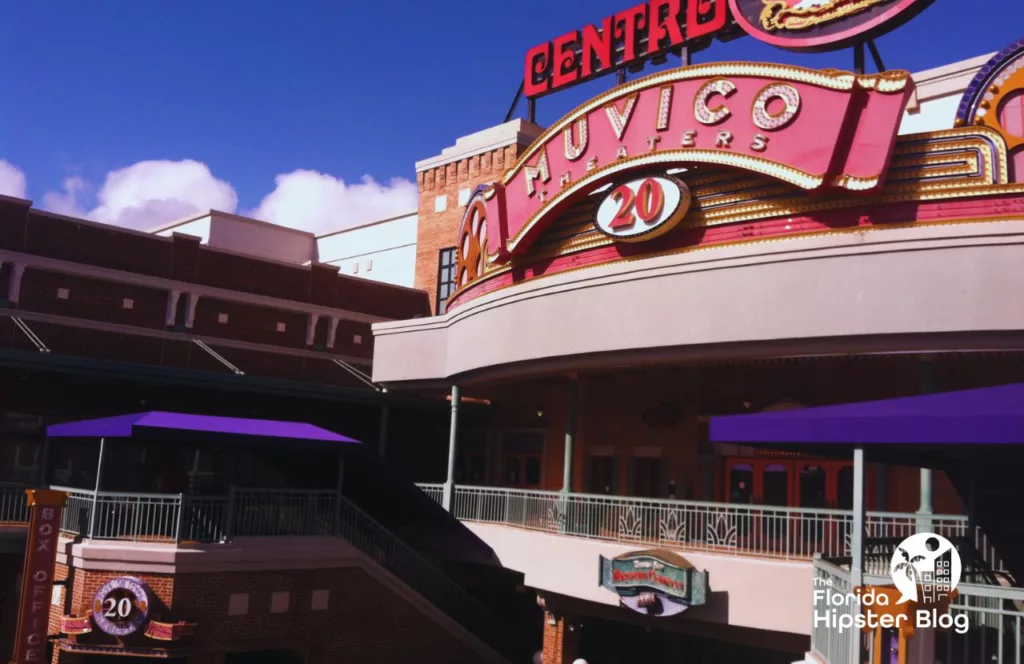 Find out why it's known as "Cigar City" and enjoy a delicious meal and flamenco performance at the Columbia Restaurant, the oldest in Florida.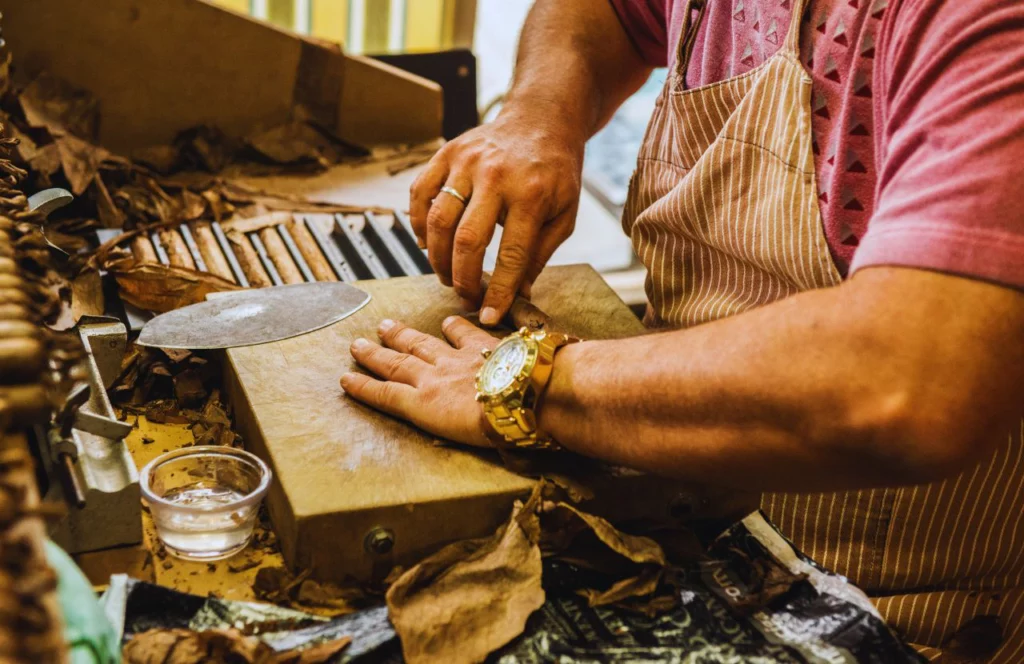 If you are a Florida resident then make sure to take advantage of the discounts at Busch Gardens.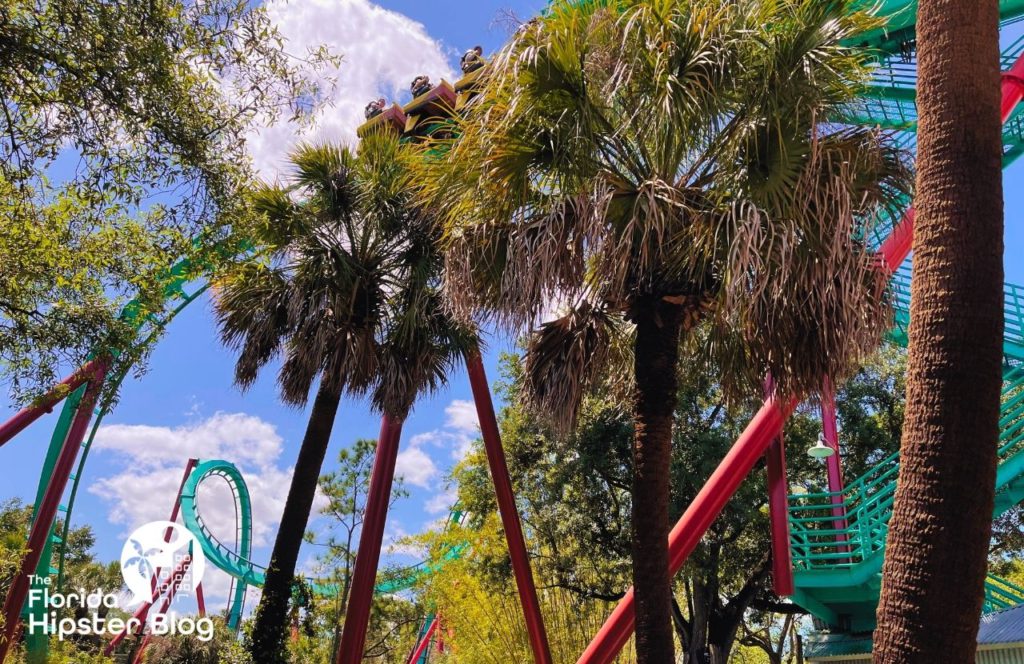 Not only is it full of thrill rides and rollercoasters but it's an animal theme park too for all ages. 
Get up to 82% off of the Tampa Bay attractions with Groupon TODAY!
2. Gainesville (1 Hour and 6 Minutes Away)
With shopping centers for a bit of retail therapy, an urban forest to connect with mother nature, loads of museums, and brimming with history, Gainesville is a place the whole family can fall in love with.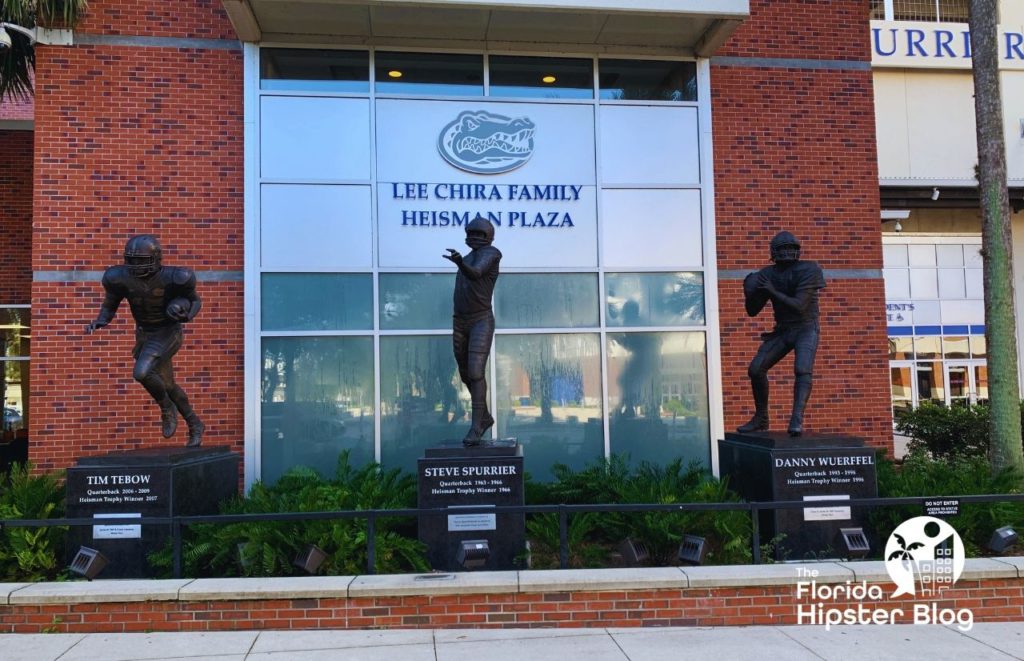 Why Gainesville is One of the Best Day Trips from The Villages, Florida
Swamp Head Brewery serves up pitcher-perfect beers for you and your besties.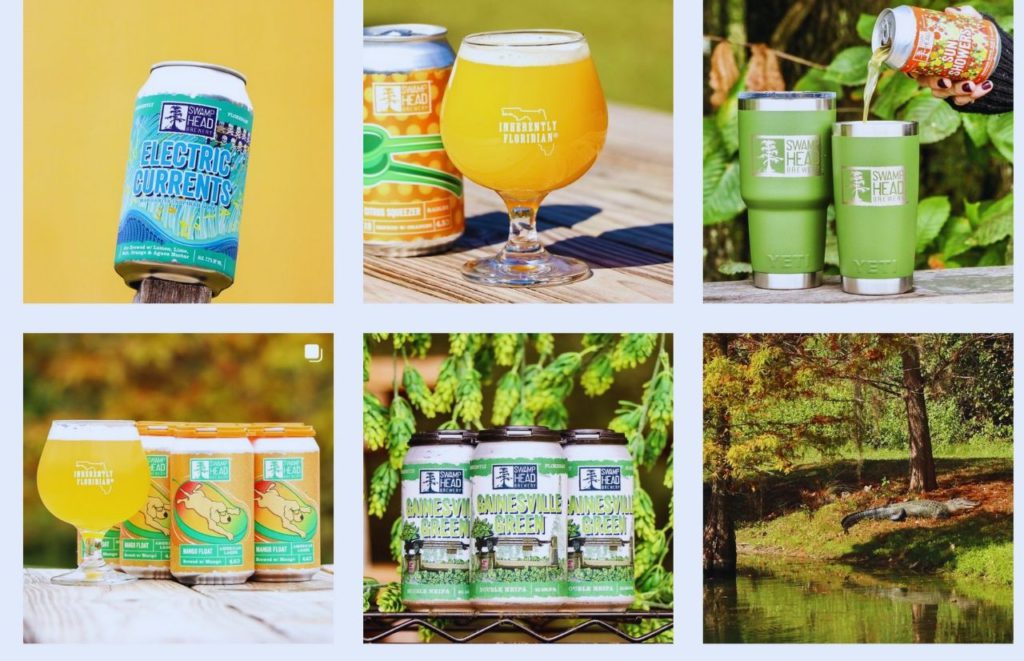 It's one of Gainesville's hopp'n local breweries and a great place to go before a live show at The Hippodrome Theatre.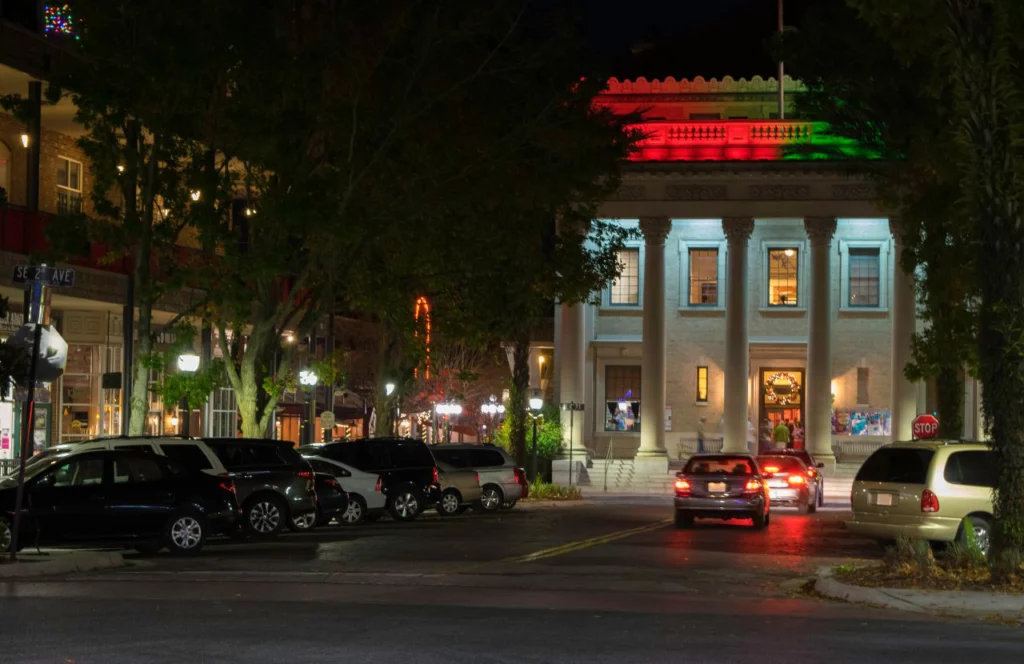 The Florida Museum of Natural History is one place you will want to add to your list of things to do in Florida if visiting Gainesville.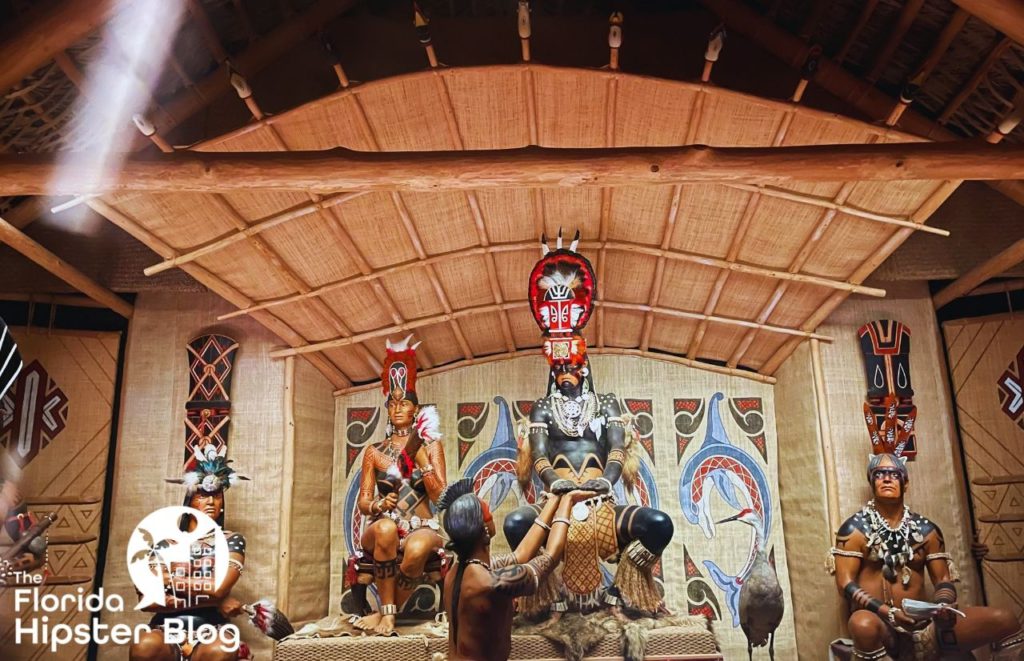 It has local fossils and dinosaur skeletons!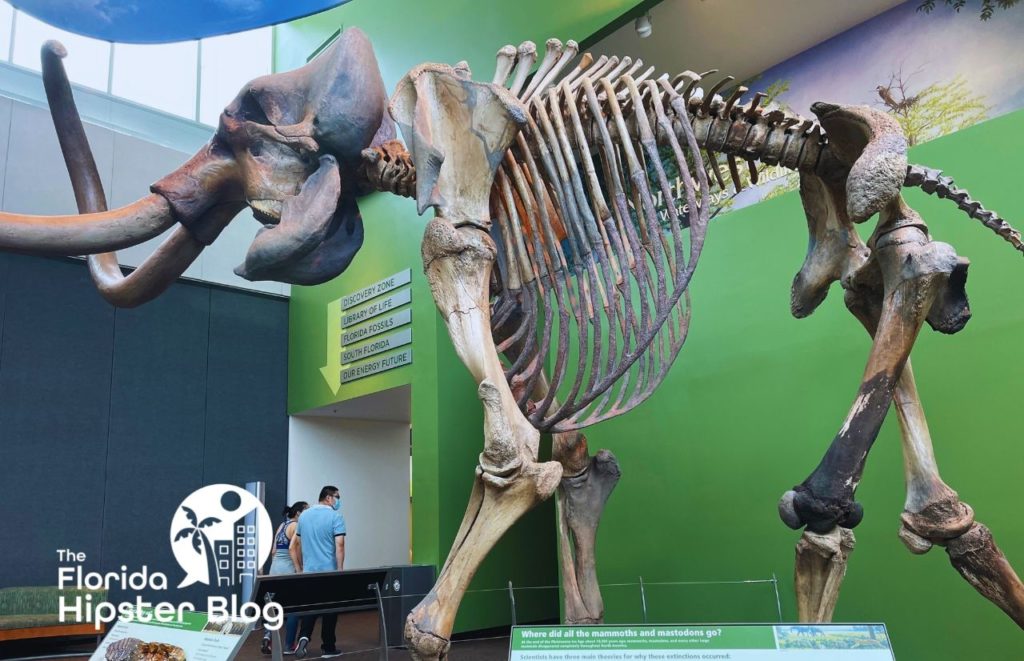 Harn Museum of Art is another and best of all it's free if you want to see their huge general collection.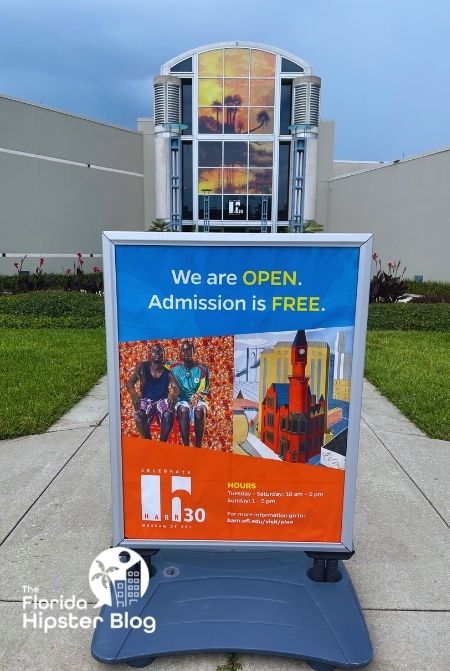 Devil's Millhopper Geological State Park is one of Gainesville's top attractions.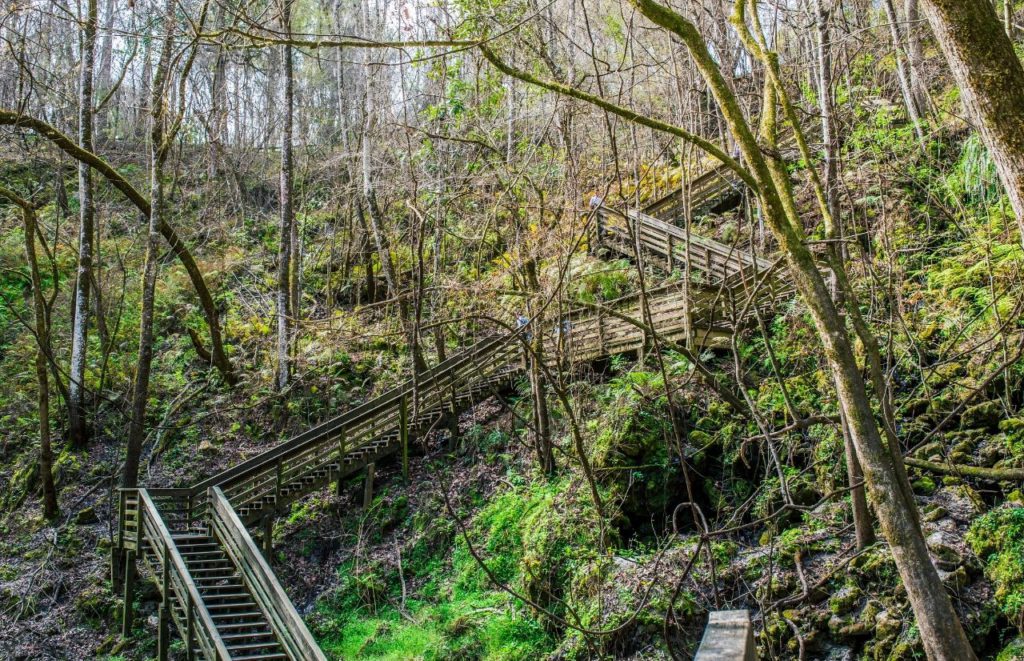 Here you can venture into Florida's rainforest and walk your way down into a 120-foot-deep sinkhole on its wooden boardwalk.
Get up to 87% off of the Gainesville attractions with Groupon TODAY!
3. Ocala (34 Minutes Away)
Welcome to horse country!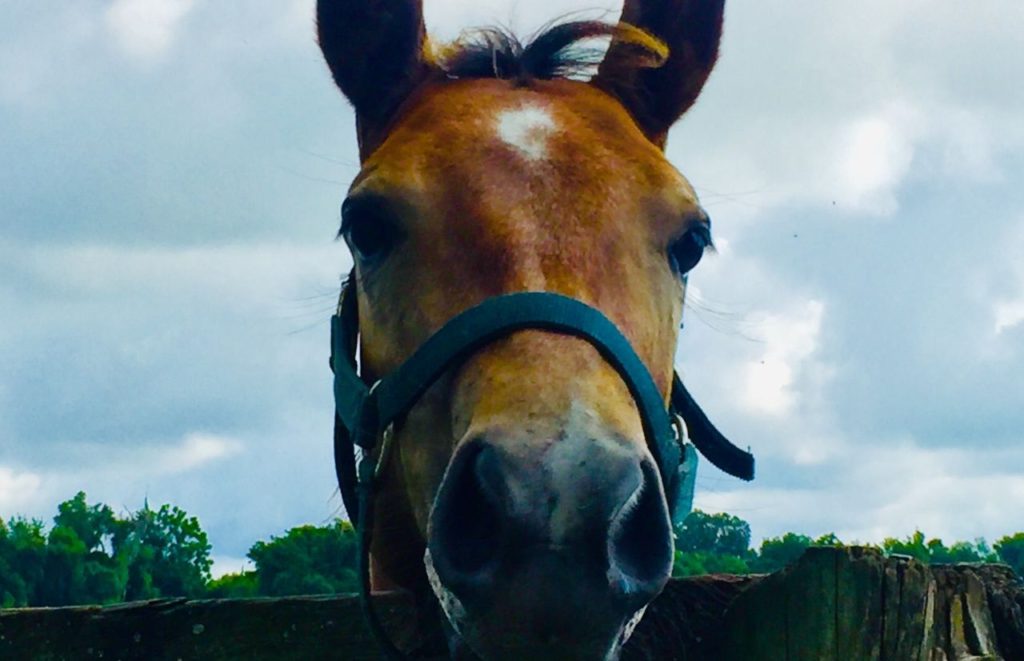 Ocala is full of beautiful farm tours, horse shows, and the 500-acre Florida Horse Park.
Why Ocala is One of the Best Day Trips from The Villages, Florida
Of all the things to do in Florida the stunning Silver Springs State Park is an absolute must with its crystal-clear springs.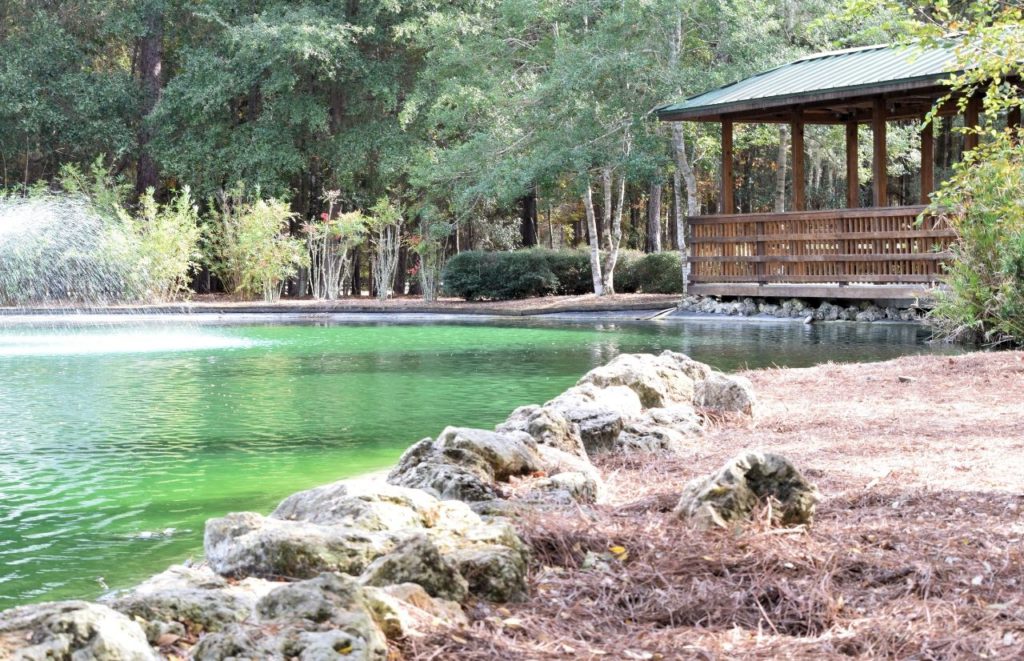 Hop on the glass bottom boat to get the best views of what lies beneath.
Save 54% or more on Tampa Bay's 5 best attractions with CityPASS TODAY!
4. Orlando (1 Hour and 2 Minutes Away)
Don't get me started on how much I love Orlando. You know it is an all-time favorite on my list of The Villages Day trips in Florida.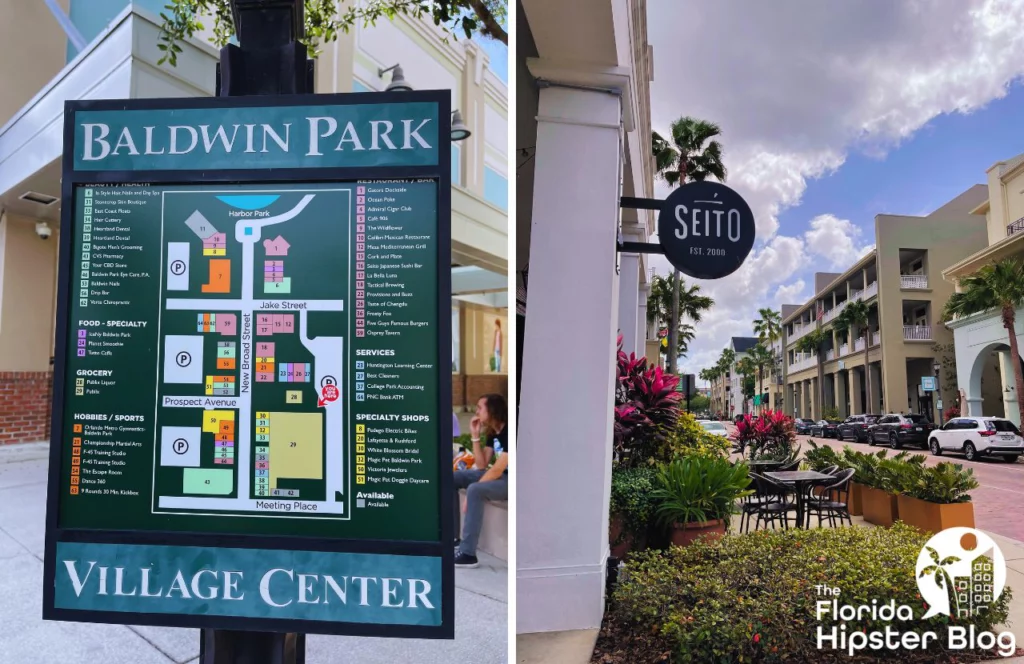 With so much to do in Orlando, you may just need to plan a few trips to see it all. 
Why Orlando is One of the Best Day Trips from The Villages, Florida
From SeaWorld and Universal Orlando to the theme parks of Walt Disney World you can ride and play for days. 
Best Things to do in Orlando, Florida
Take a swan boat ride in downtown Orlando
Escape into the natural beauty of Dickson Azalea's oasis
Discover the underwater world at Sea Life Orlando Aquarium 
Fill your need for speed at Andretti Indoor Karting and Games Orlando
Feel the spirit of the city at an Orlando Magic Basketball Game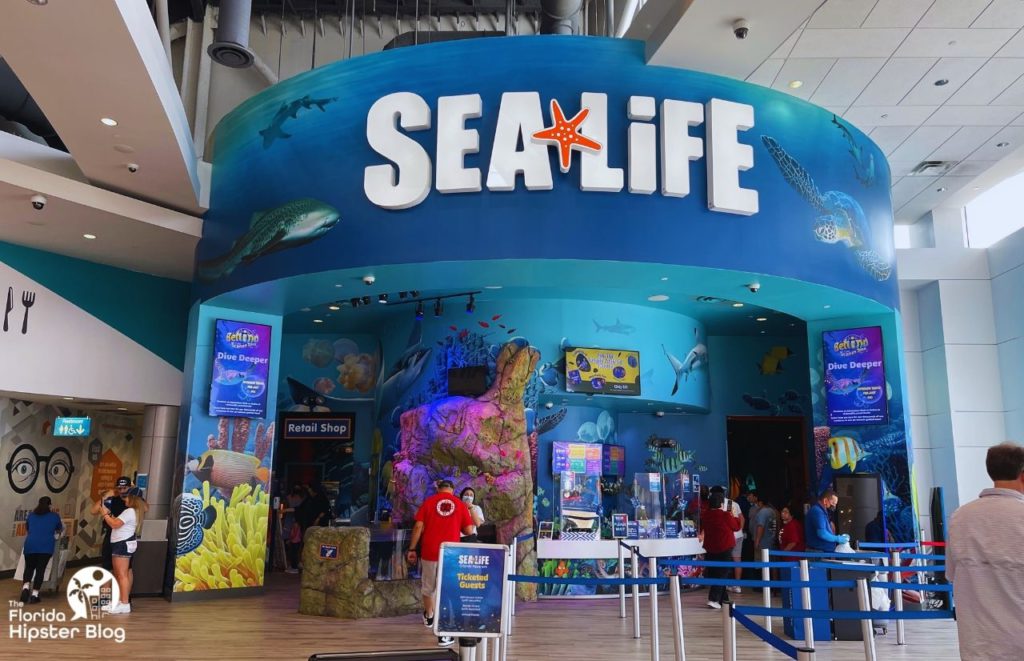 Get up to 76% off of the Orlando attractions with Groupon TODAY!
5. Sarasota (2 Hours and 6 Minutes Away)
Sunny days, waterfront restaurants, and home to the white sands of Siesta Key Beach it simply feels like paradise in Sarasota.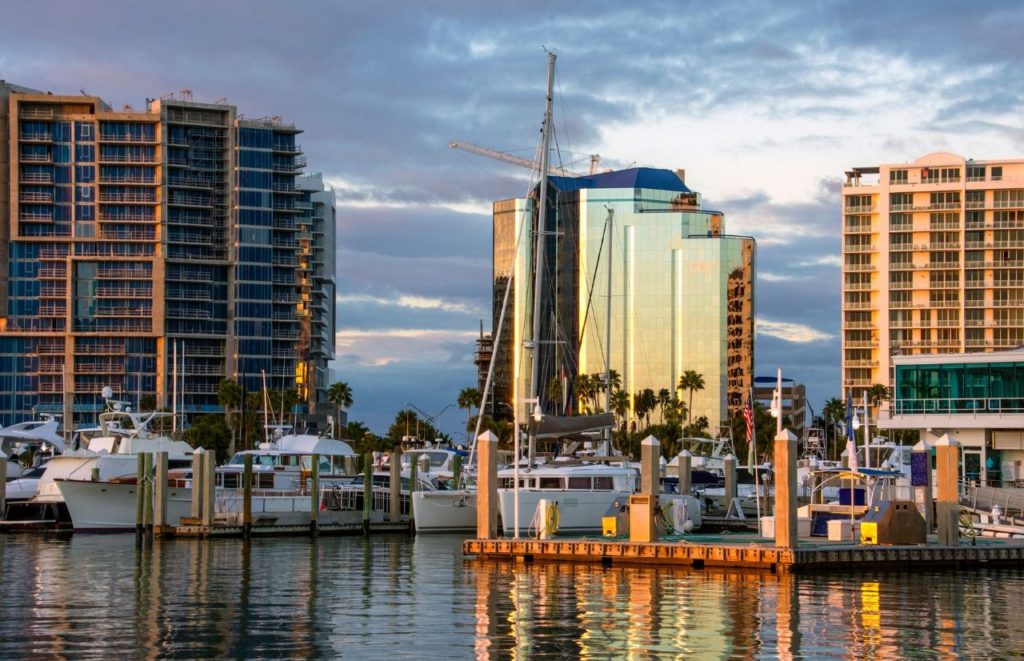 Why Sarasota is One of the Best Day Trips from The Villages, Florida
Flamingo feedings at Sarasota Jungle Gardens to the exotic rescue animals of Big Cat Habitat Gulf Coast, it's a wonderful place for wildlife and animal lovers.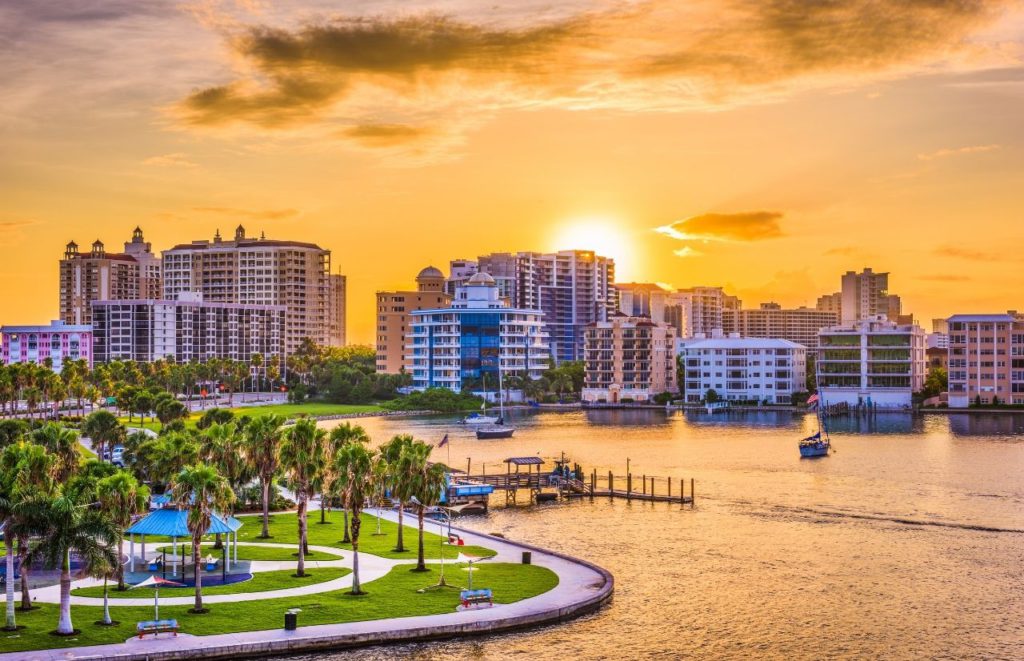 Sunset strolls along Bayfront Park and outdoor dining on the water, you will want to spend all your time outside in the fabulous Florida weather that Sarasota has.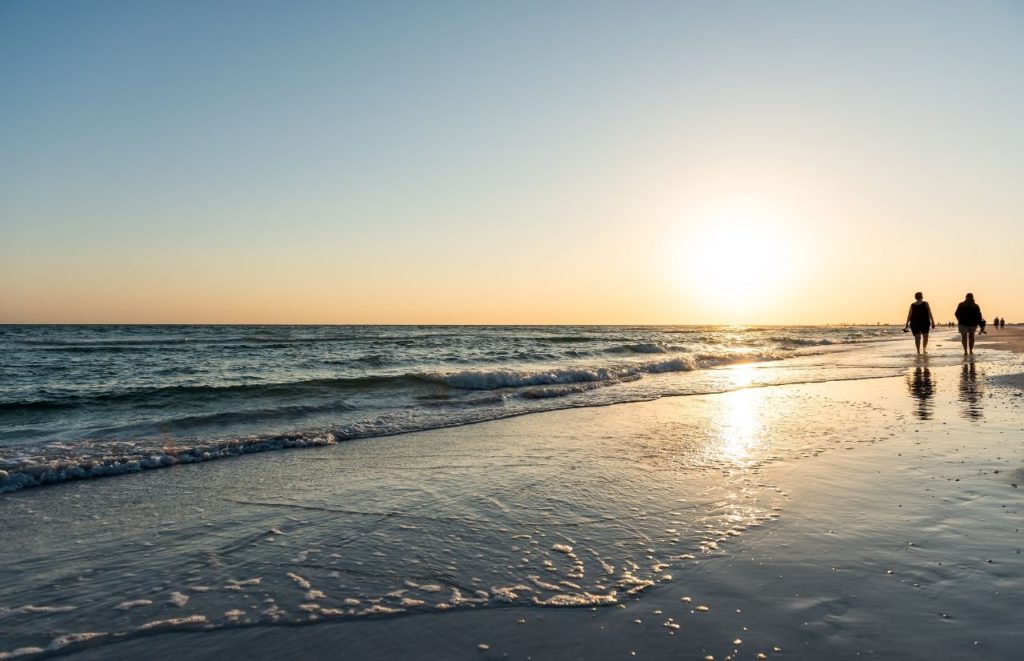 O'Learys Tiki Bar & Grill is just a step away from the ocean with live music, easy seafood favorites, and frozen drinks all set up in the sand.
And your furry loved ones can come too, it's pet friendly!
6. Space Coast (1 Hour and 51 Minutes Away)
The Space Coast brings your inner child back to life with a day at the zoo to dreams of space adventures.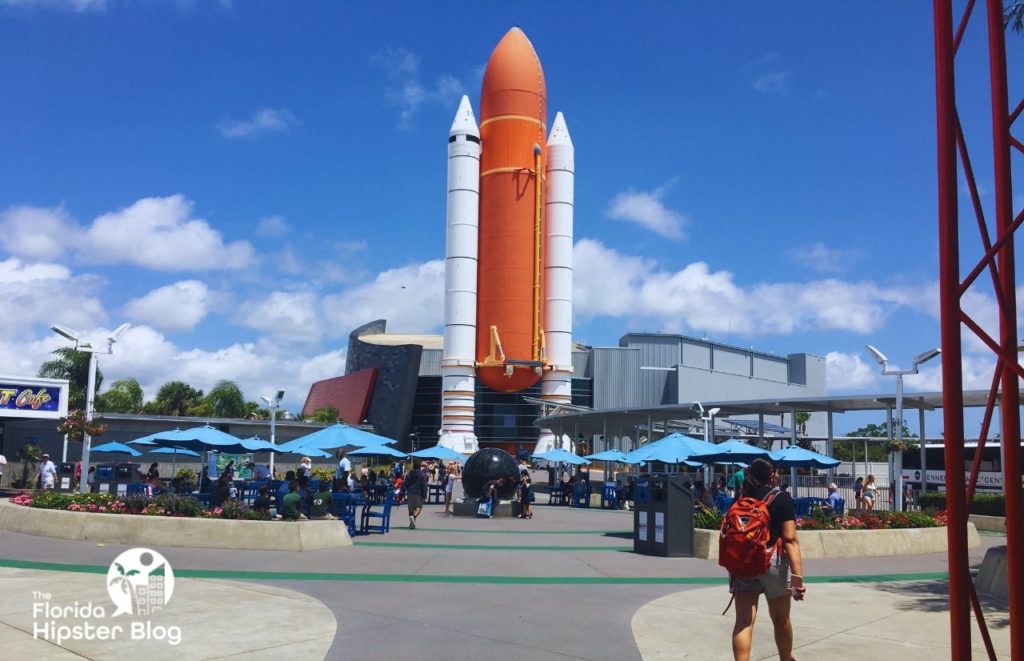 Why Space Coast is One of the Best Day Trips from The Villages, Florida
You don't want to miss stepping into the mission zones of the Kennedy Space Center Visitor Complex or watching one of their next rocket launches.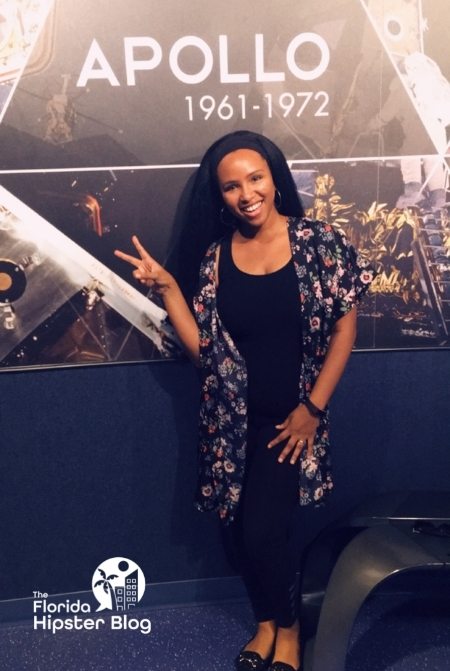 If you want to see wildlife Brevard Zoo gets you up close and personal with the giraffes.  While the boardwalks of The Manatee Sanctuary Park are quiet and peaceful.
Find your way to The Cove for some of the freshest seafood.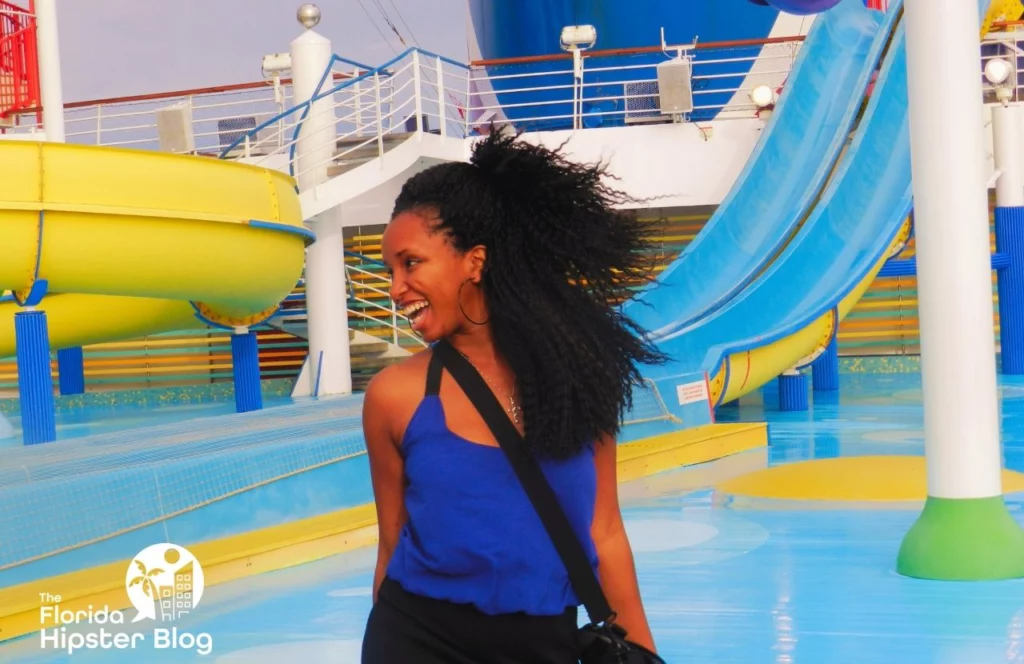 Port Canaveral is a busy cruise port and at Rusty's Seafood & Oyster Bar, you can dine and watch the big cruise ships sail. 
Victory Casino Cruises has you in Vegas mode but even better with its ocean views. Plus, the drinks are free while you try your hand at winning.
So why not head out on one of The Villages Line Runs during the week and let them do all the driving for you!
Book your perfect beach house TODAY with VRBO!
7. St. Augustine (2 Hours Away)
The city may be old but there's plenty of youth and fun in St. Augustine.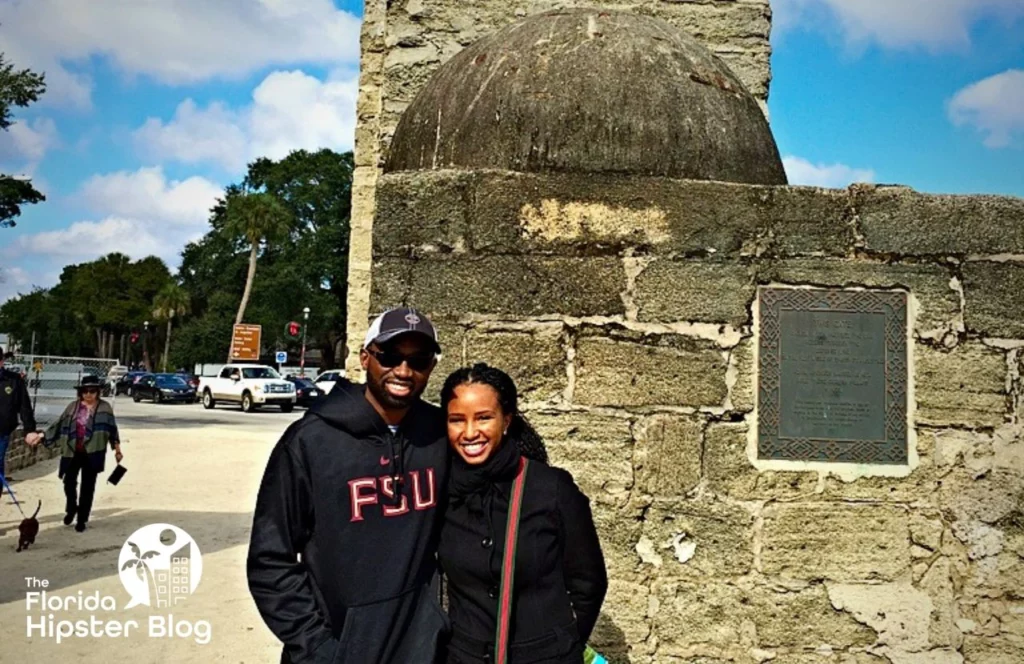 One of the coolest things to do in Florida is sipping on eternal youth at Ponce de Leon's Fountain of Youth Archaeological Park. You can even buy some to bring home!
Why St. Augustine is One of the Best Day Trips from The Villages, Florida
St. Augustine has made it super easy to get around the historic town with the Old Town Trolley Tours.
And you can find bus trips from The Villages to St. Augustine with the hop-on trolley ticket included too.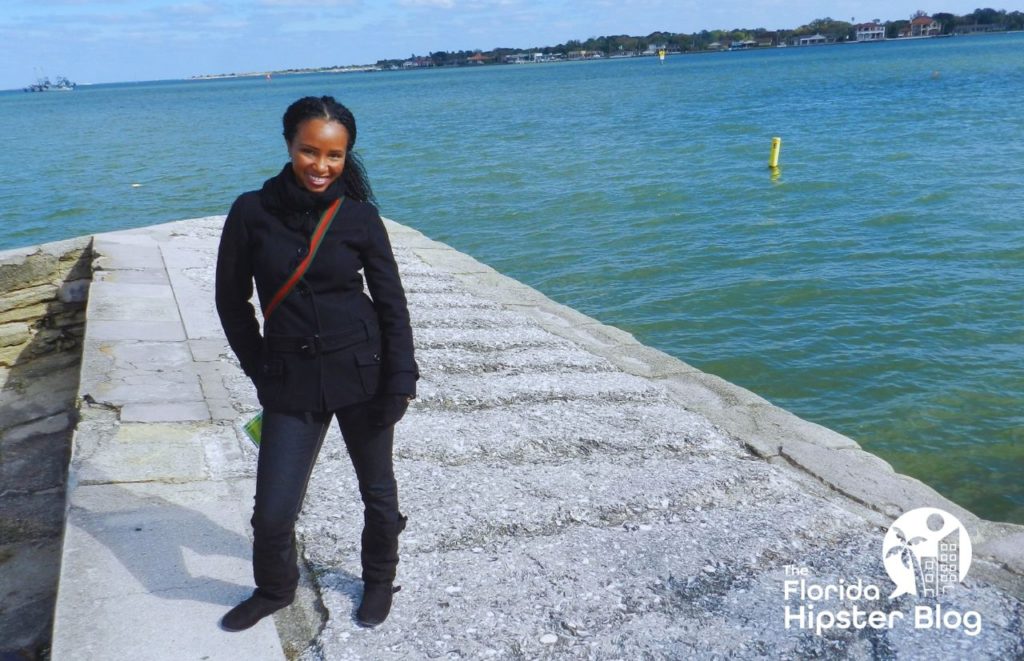 Head to the Old Jail Museum and find yourself doing some time in the old cells. The guided tours bring loads of humor and history.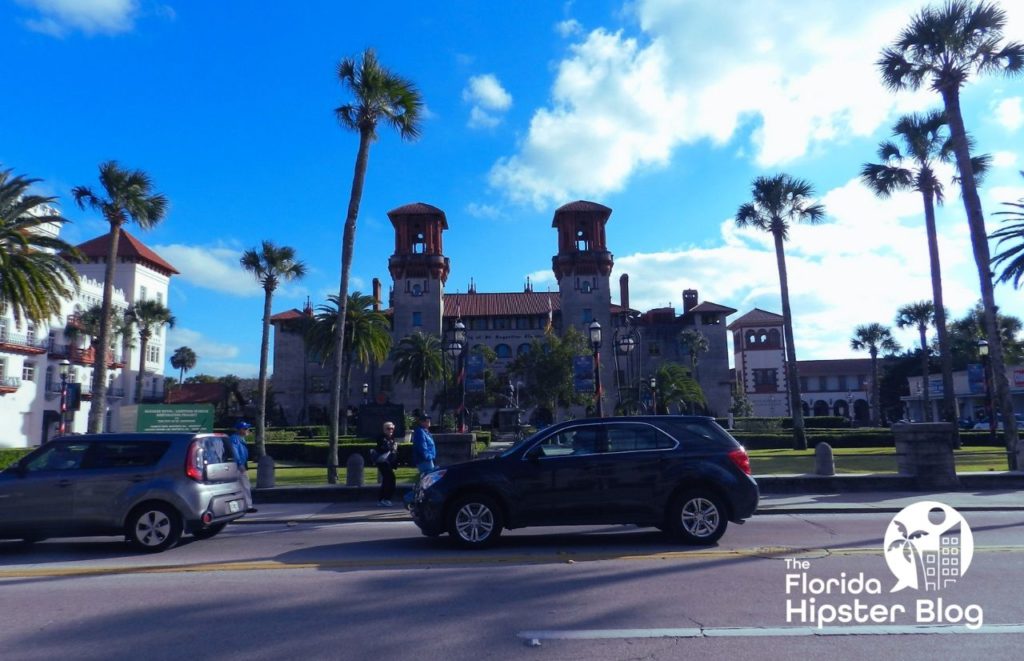 Or feeling up for a scary good time then it's all aboard a Ghost Tour to ride into America's Oldest Haunt. 
Get up to 67% off of the St. Augustine tours and attractions with Groupon TODAY!
8. Steinhatchee (2 Hours and 17 minutes Away)
Called "the best kept secret in Florida" I can see why, it's a great place to unwind and take a break from it all.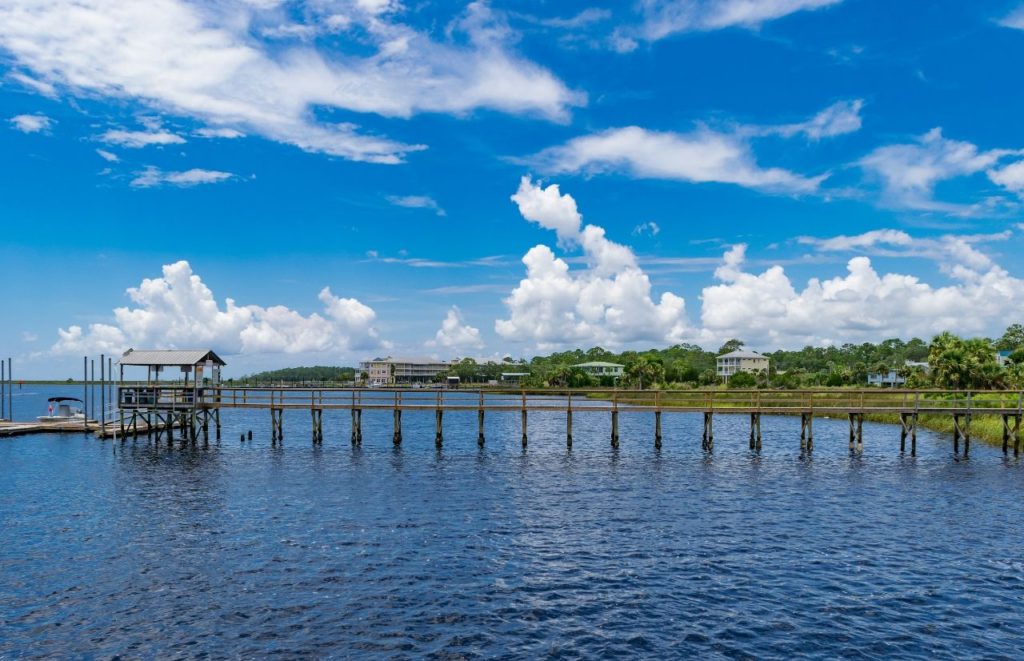 Why Steinhatchee is One of the Best Day Trips from The Villages, Florida
Slow things down and walk amongst the trees dripping in Spanish moss.
It's what this small town is known for and all the egrets that now love to call Steinhatchee home.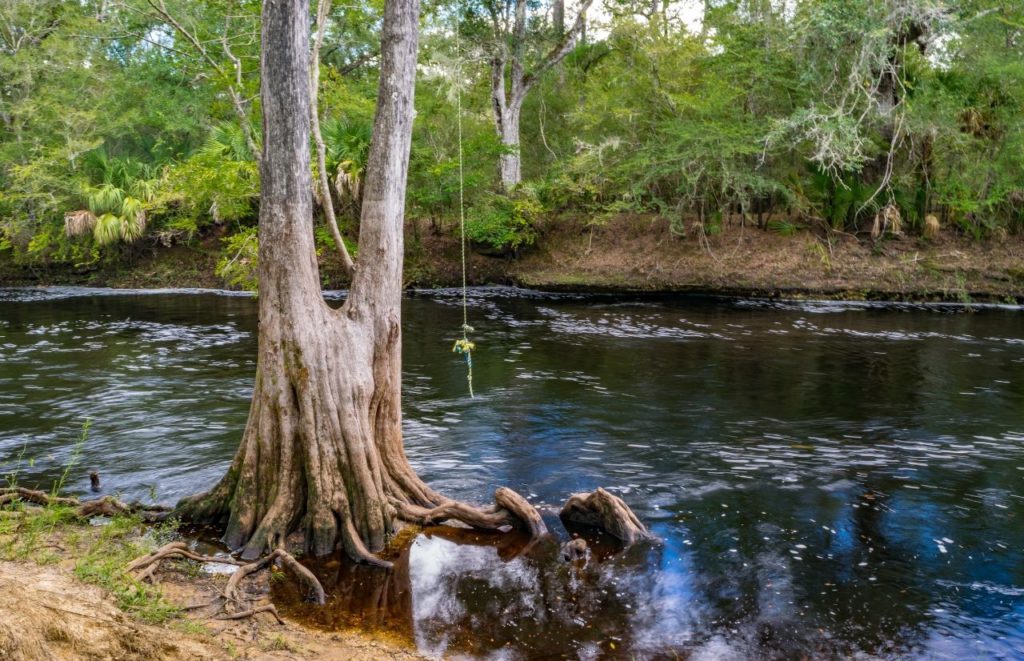 Biking, hiking, fishing, and hanging out at The Sea Hag Marina will has you out in the fresh air and into relaxation mode. 
9. Jacksonville (2 Hours and 29 Minutes Away)
Jacksonville has so many awesome things to do in Florida from museums, the theater, and historic parks to a refuge for endangered big cats at The Catty Shack Ranch Wildlife Sanctuary.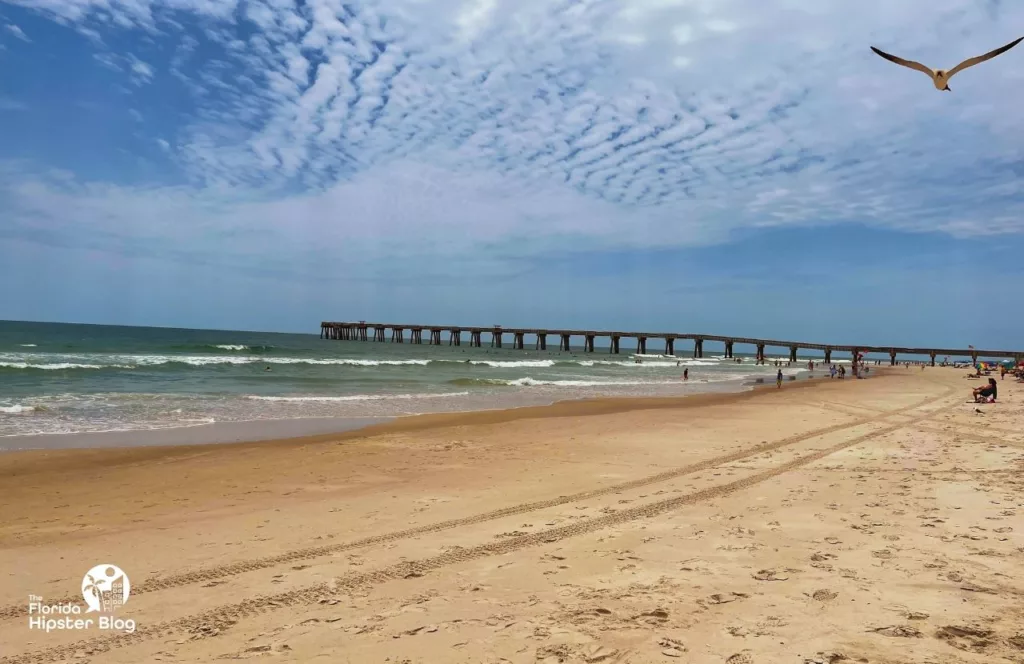 Why Jacksonville Beach is One of the Best Day Trips from The Villages, Florida
This relaxing resort city keeps you busy with tons of restaurants and water activities, here are a few you don't want to miss: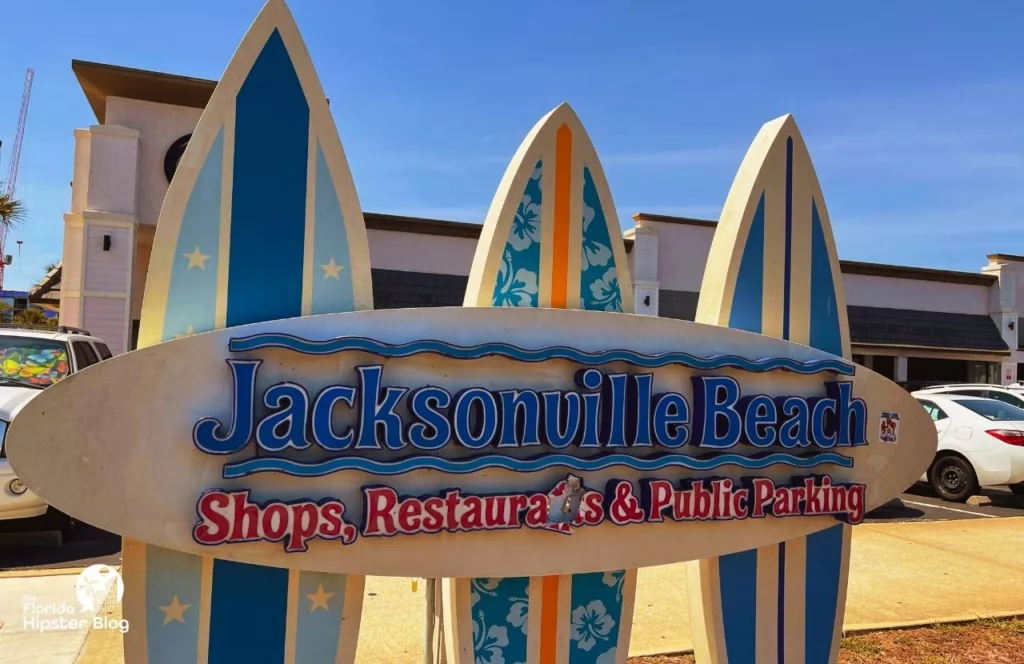 Walk out over the Atlantic Ocean on the iconic Jacksonville Fishing Pier 
If feeling adventurous you can ride the waves and take a surf lesson
Adventure Landing Jacksonville Beach is a splash for all ages and offers 10 % savings for military, police, fire & rescue, and senior citizens. 
Cradle Creek Preserve leads you on boardwalks and platforms for stunning views of the nature reserve and wildlife. They also rent canoes and kayaks if you want to get out and explore the water. 
10. St. Petersburg (1 Hour and 43 Minutes Away)
With a nickname like Sunshine City, you know it's going to be one of The Villages day trips in Florida that need plenty of sunscreen.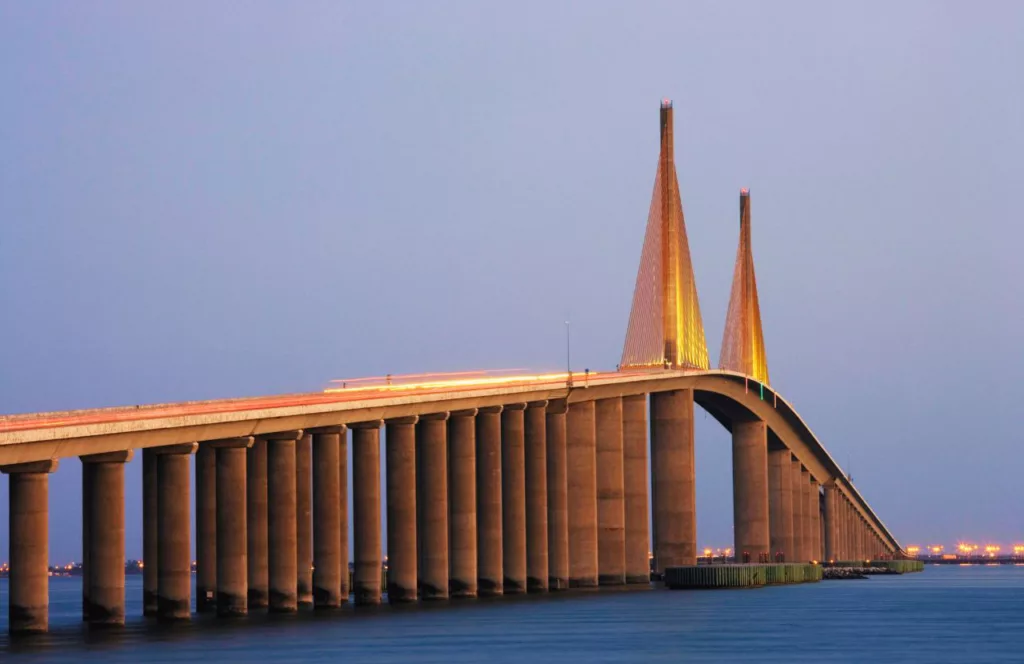 So, lather on that sunblock and get out to see the amazing 26 acres of St. Pete Pier. Don't worry if you don't want to walk you can take the trolley.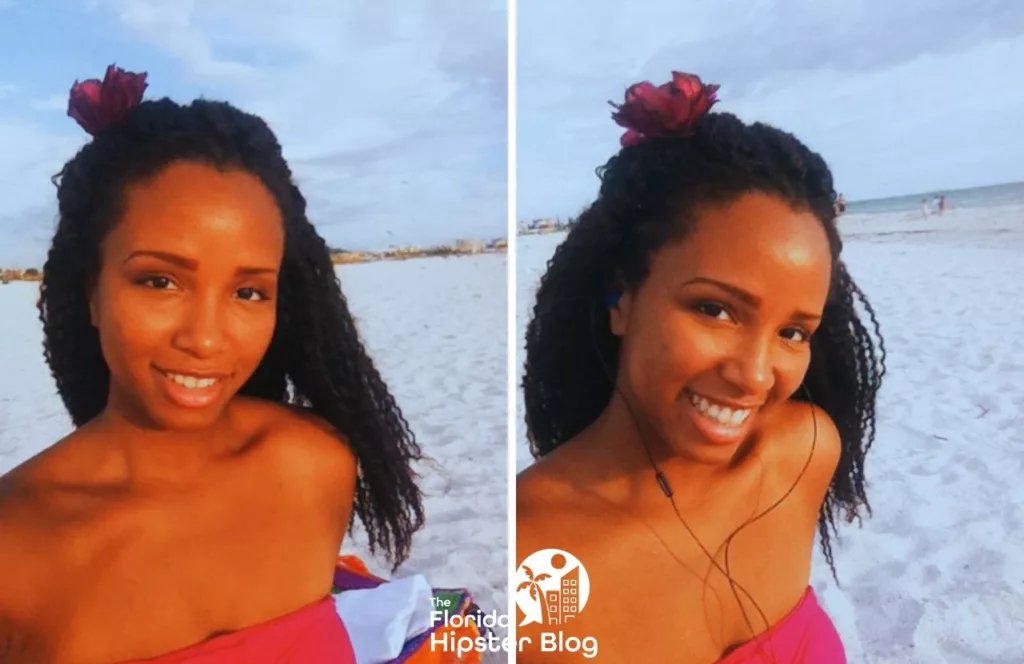 Why St. Petersburg is One of the Best Day Trips from The Villages, Florida
Take a break from the sun and venture into The Dali (Salvador Dali Museum).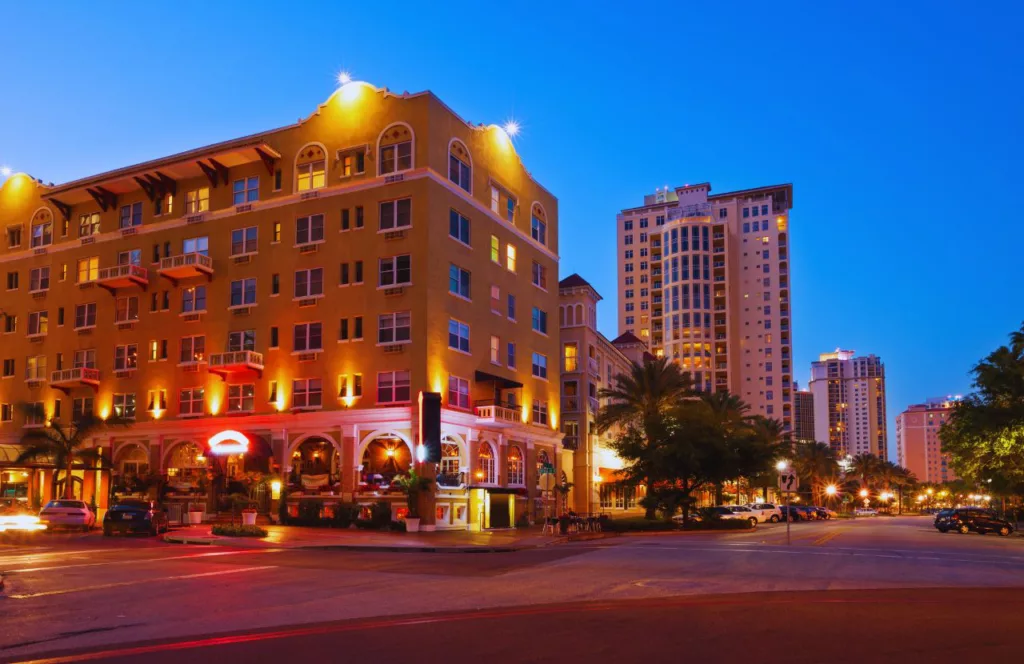 St. Petersburg is perfect for those that love the art scene.
They have the Imagine Museum, The Florida Holocaust Museum, Museum of Fine Arts, and even one for all ages at The Great Explorations Children's Museum.
Get started on Your Tampa Bay Travel Plans here!
11. Amelia Island (2 Hours 48 Minutes Away)
Amelia Island takes you away from the theme parks and out to the peace and tranquility of its uncrowded beaches.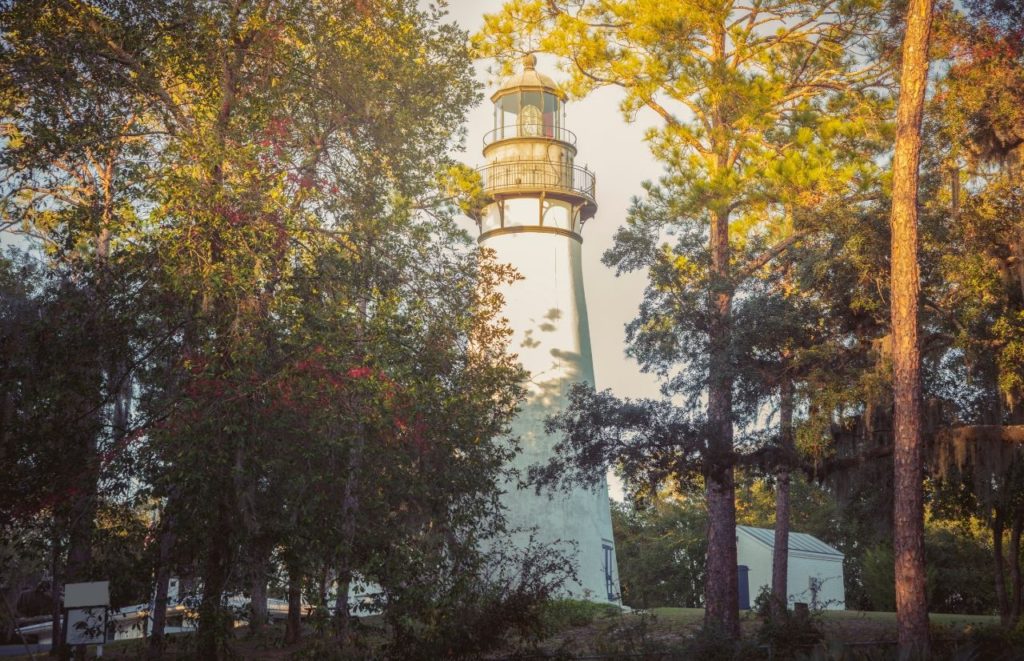 Grab that good beach read you've been waiting to dive into and find your zen along the 13 miles of its sandy shores.  
Why Amelia Island is One of the Best Day Trips from The Villages, Florida
From horseback riding on the beach at Amelia Island State Park to renting a bike and exploring the picturesque island, it is all about getting back to nature.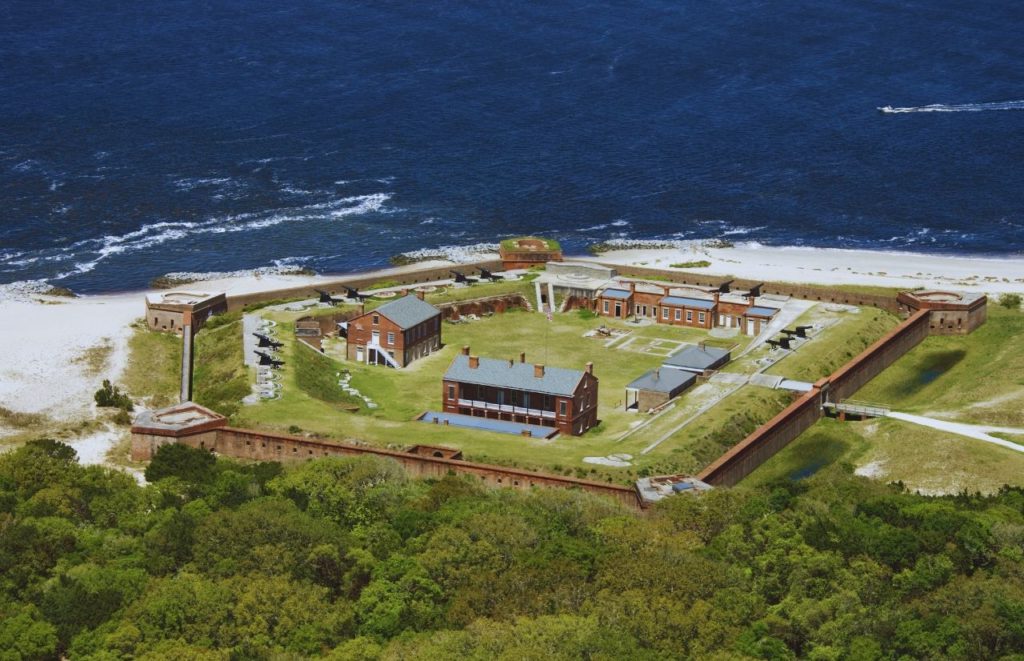 The oldest bar in Florida is here since 1903. Once the "Shipcaptain's Bar", The Palace is home to the world-famous pirate punch.
12. Crystal River (51 Minutes Away)
Crystal River's beauty makes it one of the most magical things to do in Florida that you will remember forever.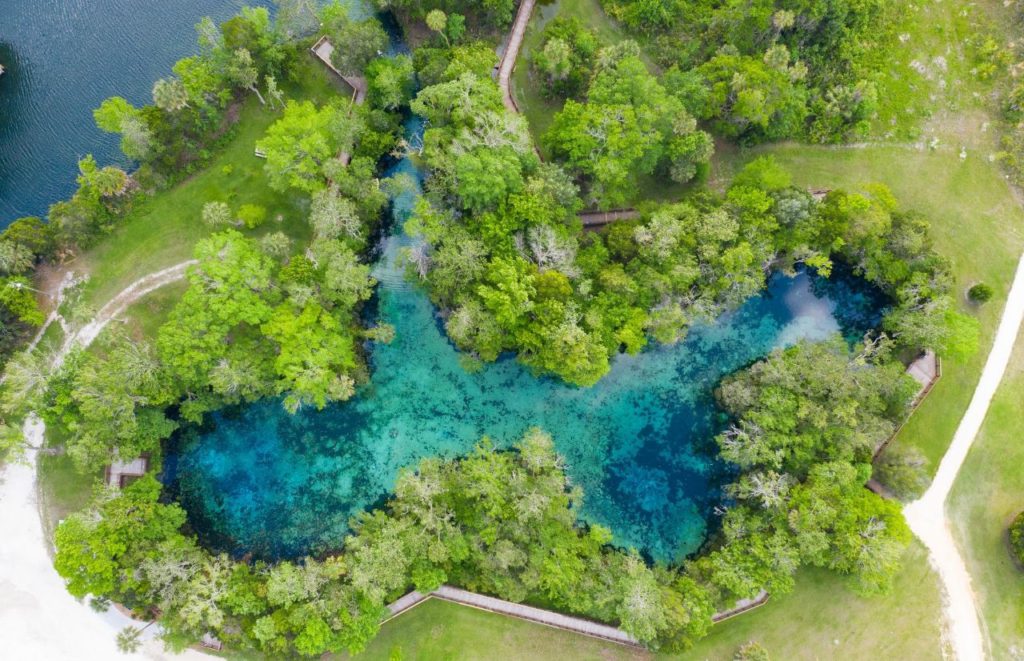 Why Crystal River is One of the Best Day Trips from The Villages, Florida
The colors of Three Sisters Springs are like nothing you have ever seen and is a sanctuary for manatees.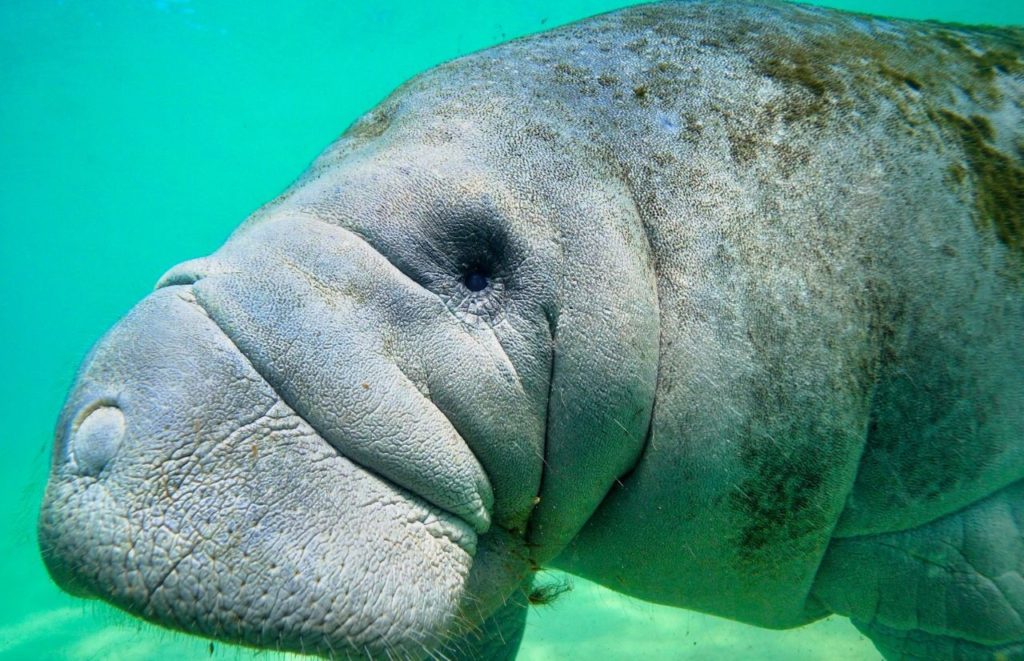 Boats cannot enter so it's perfect for even beginner kayakers with its calm waters, or you can canoe and swim.
The Crystal River National Wildlife Refuge is truly breathtaking and you can learn all about the preservation of Florida's manatees. 
Want DAILY Florida Travel Photos? Follow Florida Hipster on Instagram TODAY!
13. Kelly State Park (57 Minutes Away)
Kelly State Park is a little piece of paradise less than an hour away from The Villages and a great way to cool off from the heat.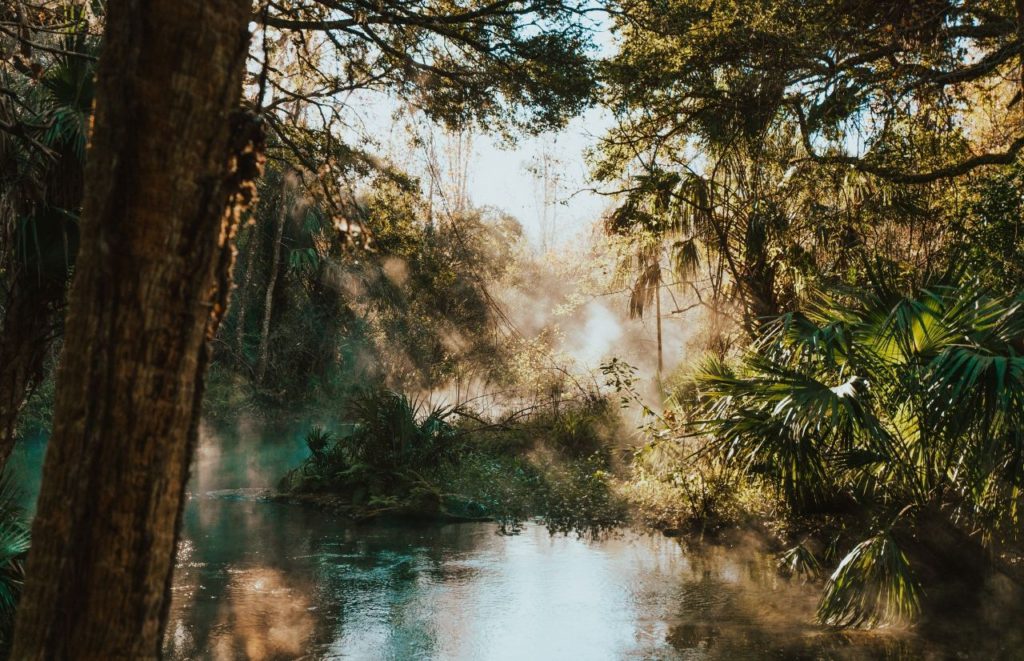 Why Kelly State Park is One of the Best Day Trips from The Villages, Florida
Bring a blanket and pack a lunch for a relaxing day away. But most importantly pack up your pool noodles and floaties to drift along Rock Springs.
If you want a tube, they don't rent them in the park, however, you can rent them just outside the park.
Or you can also have fun kayaking, swimming, canoeing, and paddle-boarding. 
14. Lakeridge Winery in Clermont (35 Minutes Away)
Tasting your way through the vineyard of Lakeridge Winery in Clermont puts you on cloud wine.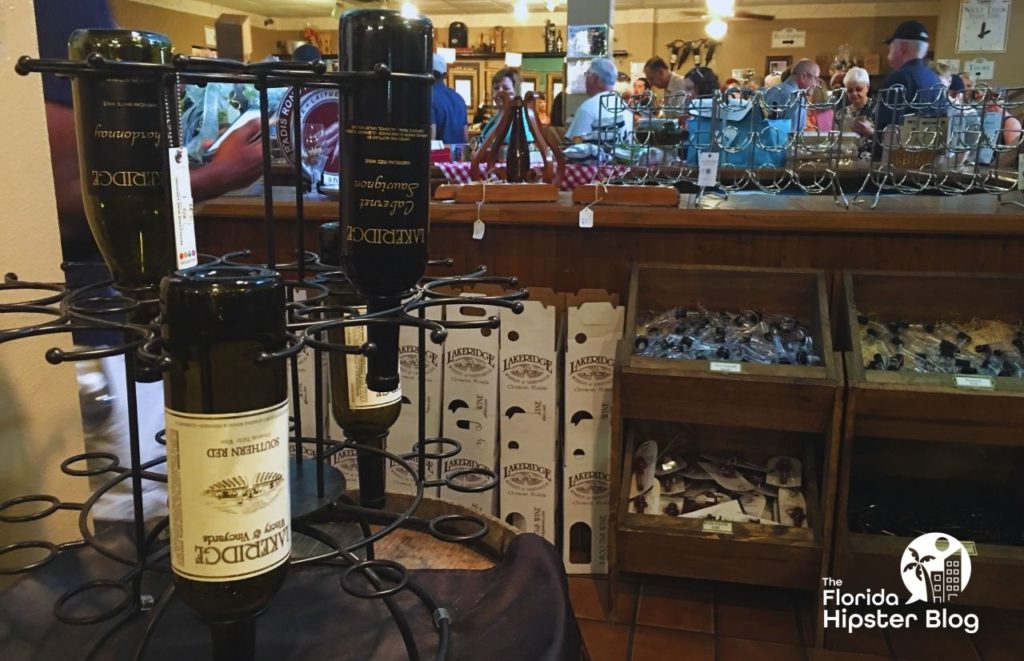 Why Lakeridge Winery in Clermont is One of the Best Day Trips from The Villages, Florida
Enjoy a free tasting and tour, and fall in love with the aromas and beautiful landscape of over 80 acres.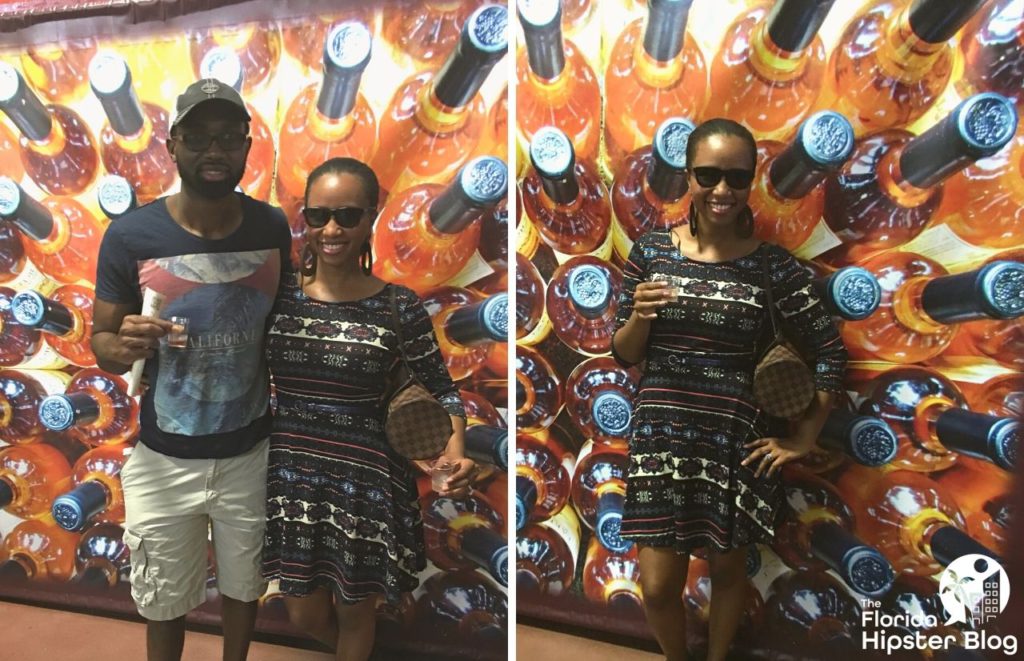 They also have live entertainment and wine slushies!
15. Clearwater Beach (1 Hour and 51 Minutes Away)
With its warm Gulf waters, Clearwater Beach can be on your list of things to do in Florida any time of the year even in the winter months.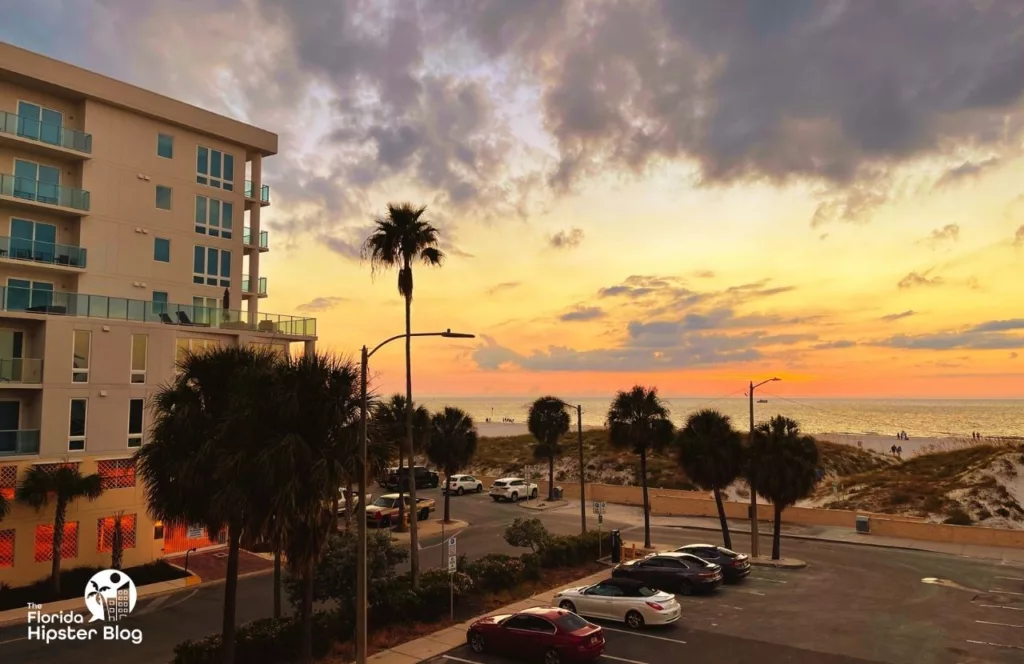 Why Clearwater Beach is One of the Best Day Trips from The Villages, Florida
Clearwater Beach is home to dolphin fun!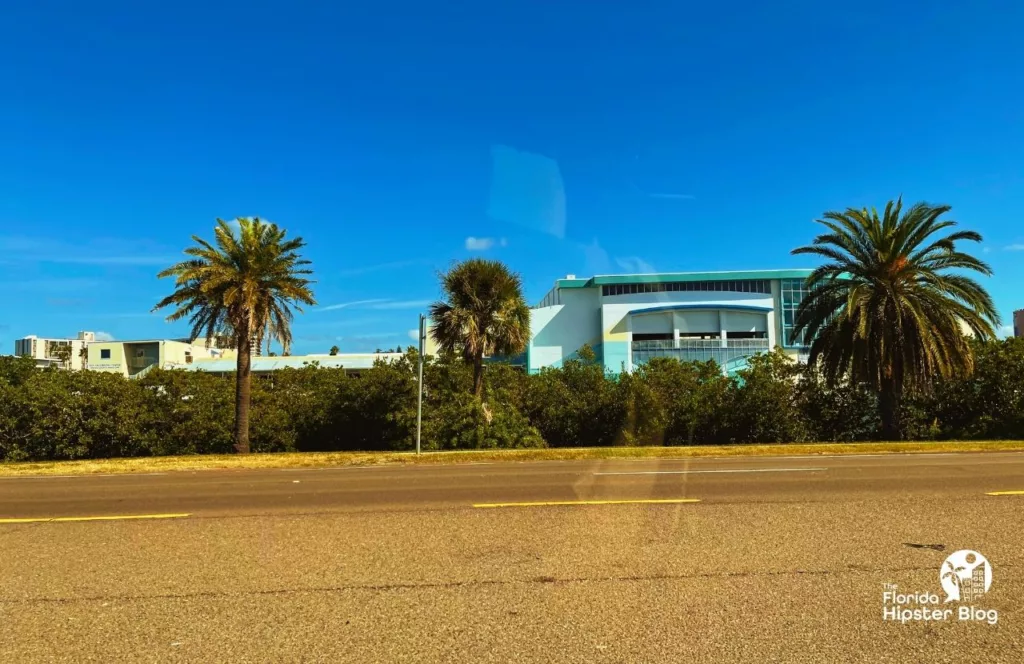 Clearwater Marine Museum is full of rescued marine life and the home to Hope the dolphin from Dolphin Tale 2.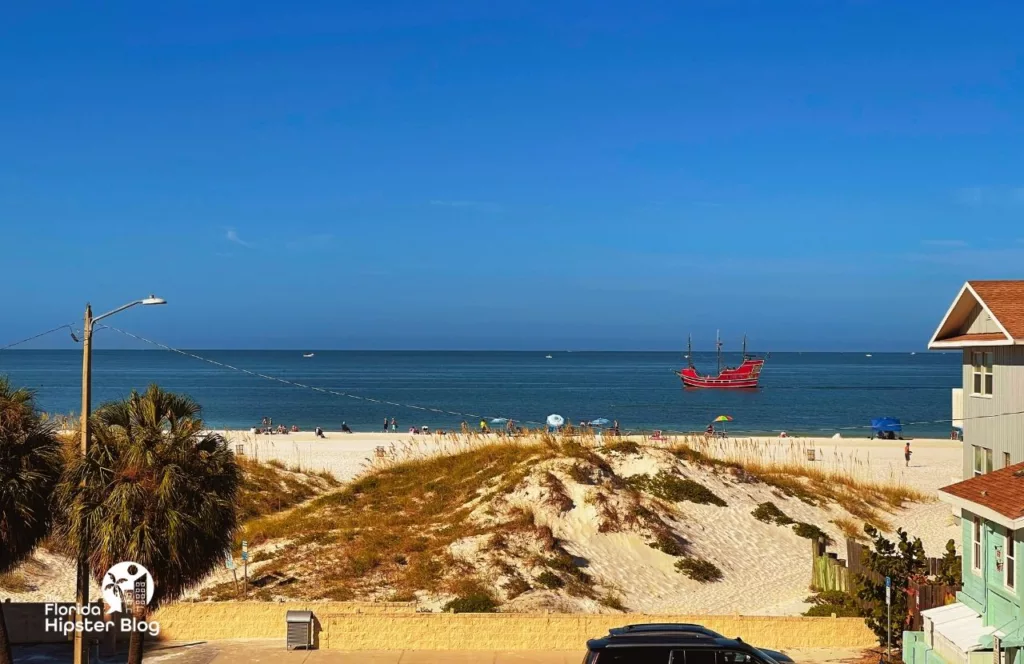 You can also find chartered dolphin tours, sunset cruises, and ecotours. 
Get up to 87% off of the Clearwater Beach tours and attractions with Groupon TODAY!
16. Fort Clinch (2 Hours and 57 Minutes Away)
Calling all nature and history lovers, Fort Clinch State Park is where you want to be.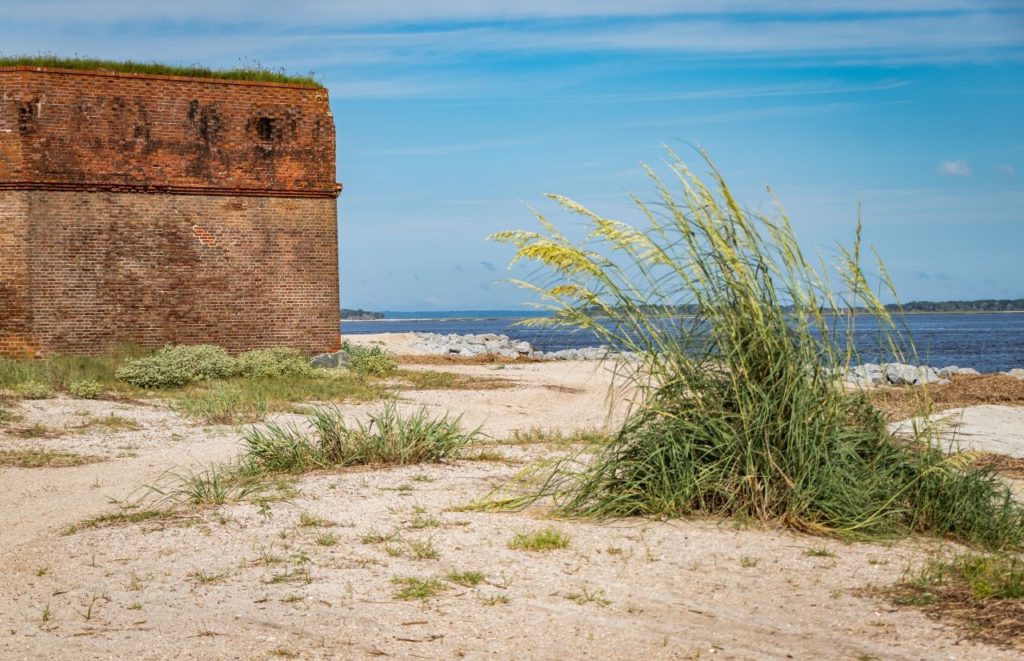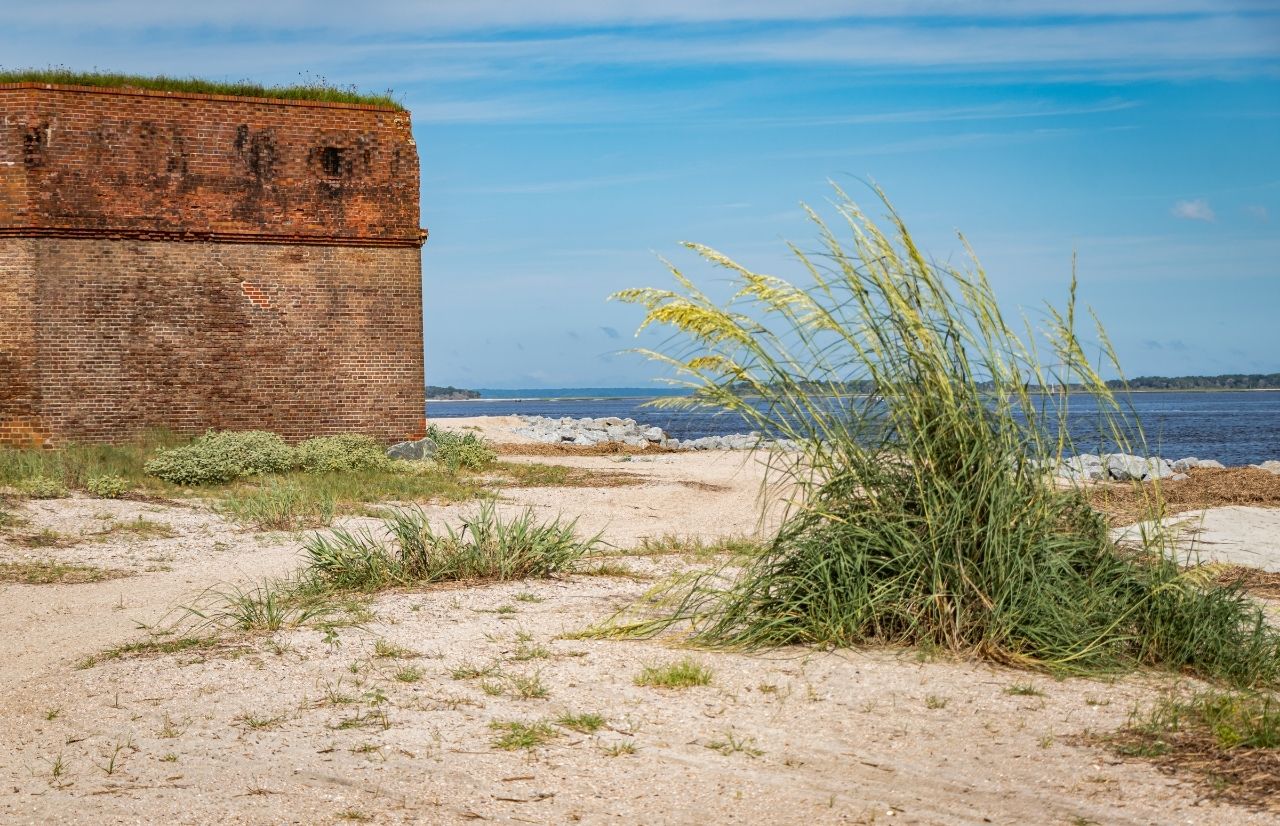 Why Fort Clinch is One of the Best Day Trips from The Villages, Florida
The first weekend of every month is the best time to visit when they fire cannons and you get a chance to see some of the other battlefield re-enactments.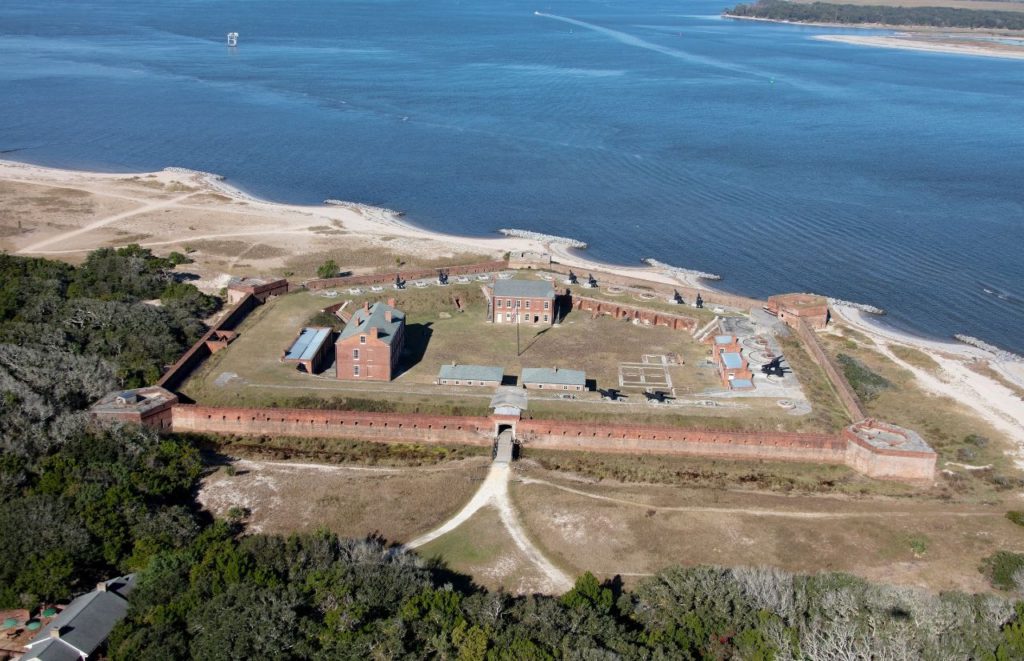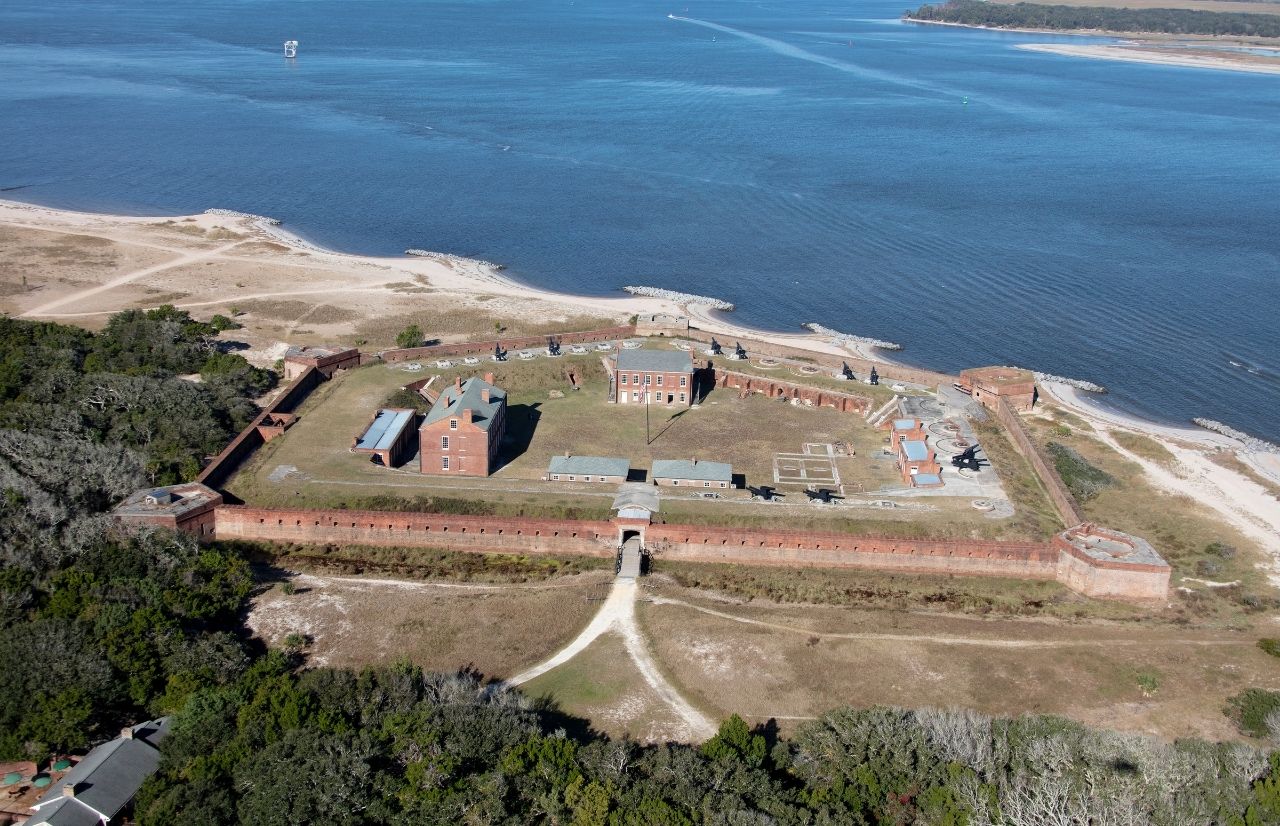 There are tunnels and towers, hiking and bike trails and if you want to stay a bit longer there is camping too.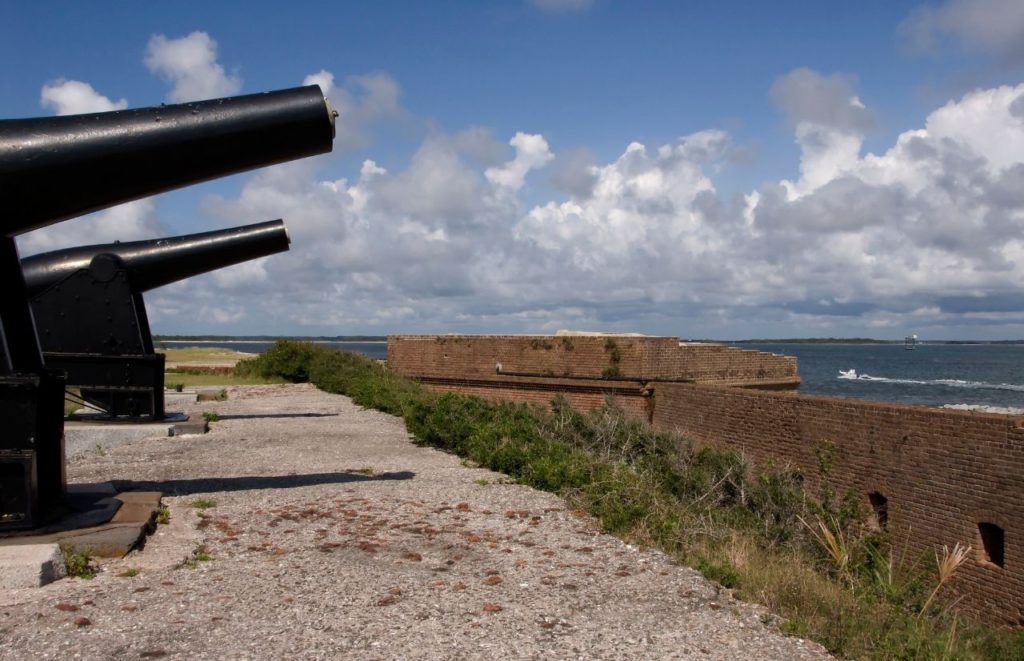 Add it to one of your day trips from The Villages for the whole family to enjoy.
17. Leesburg (20 Minutes Away)
I think everyone should come to visit my hometown Leesburg at least once and find out for themselves why so many of us have fallen in love with this Lakefront City.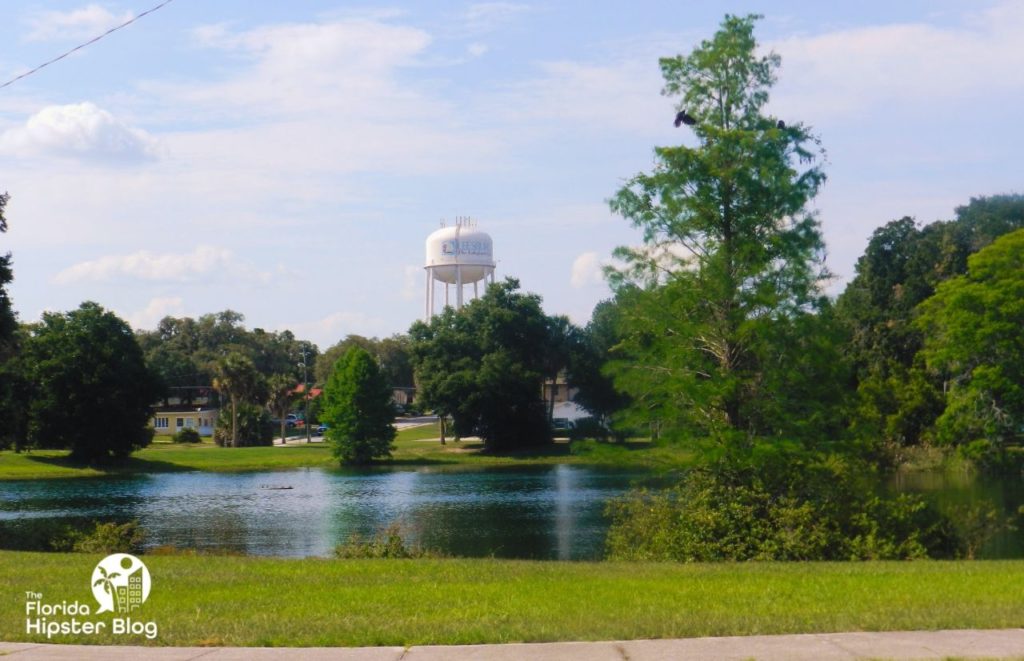 Why Leesburg is One of the Best Day Trips from The Villages, Florida
Leesburg has endless lakes around every corner!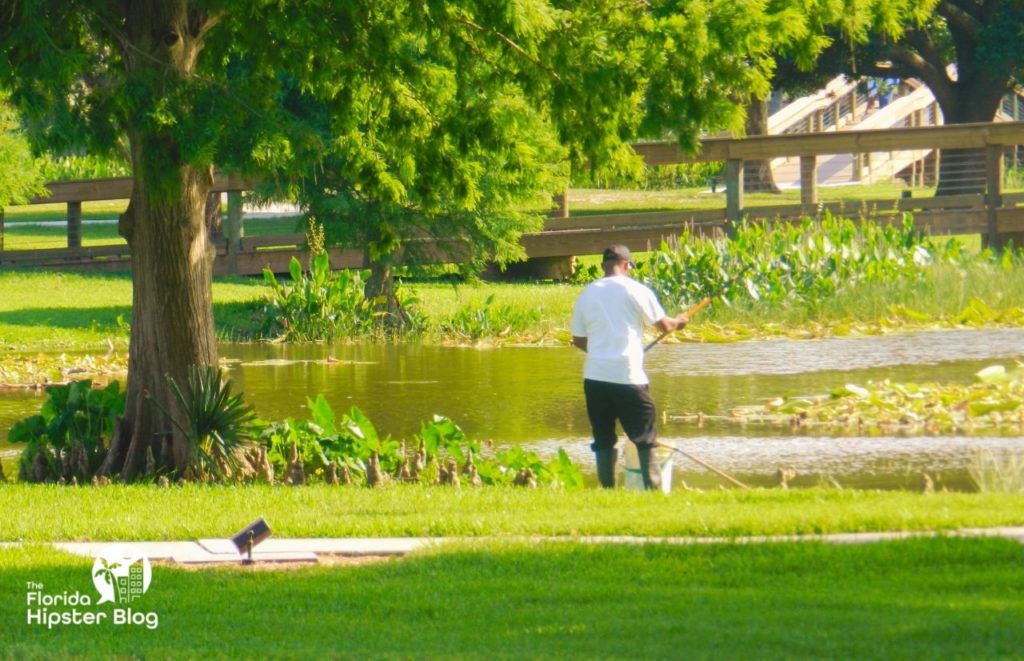 Lake Harris and Lake Griffin are great stops to enjoy the outdoors and Emerald Marsh Conservation Area is just outside of Leesburg.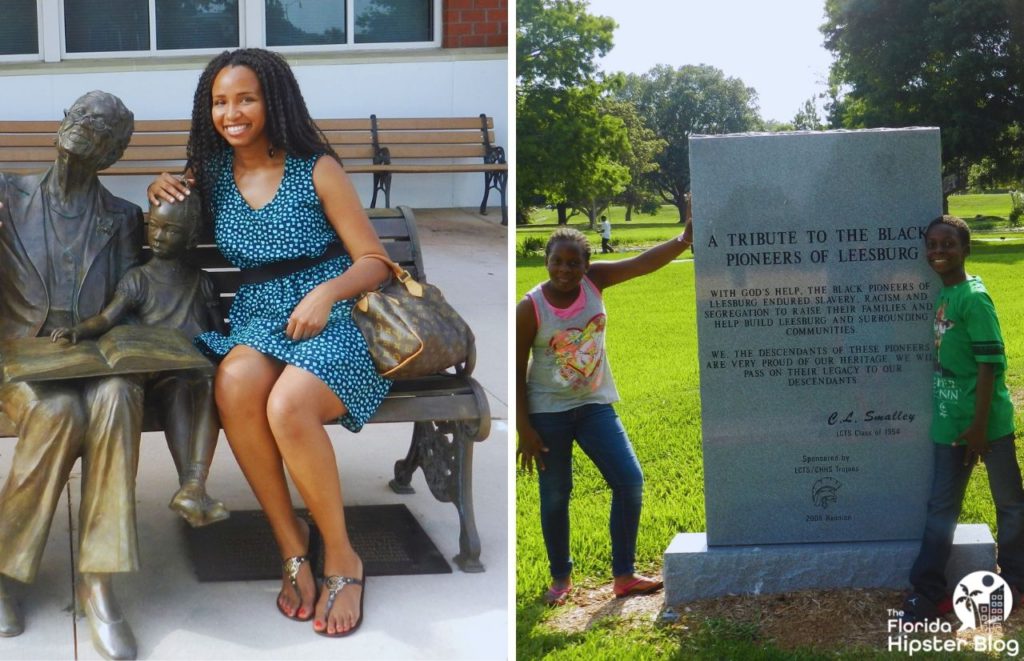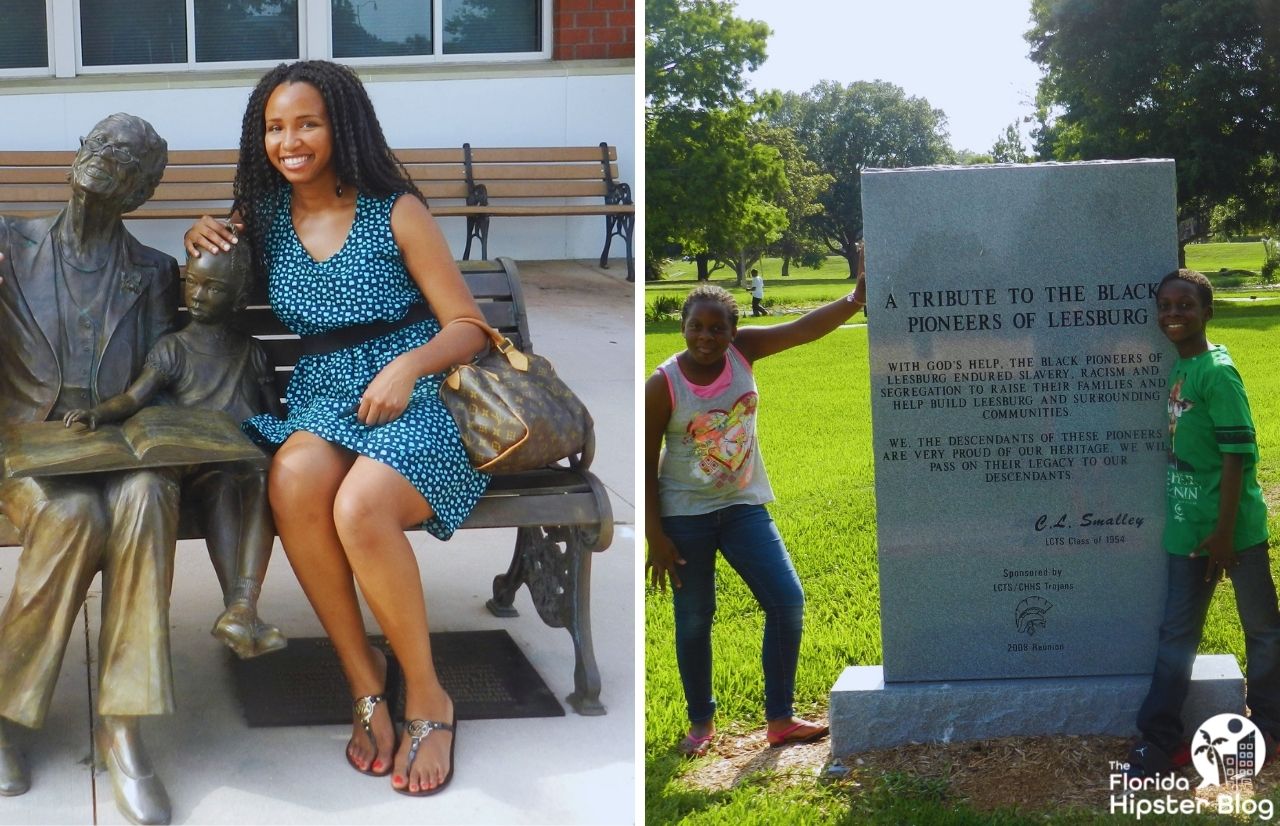 Bourlay Historic Nature Park is another great place to visit and you can find out all about the heritage of the area.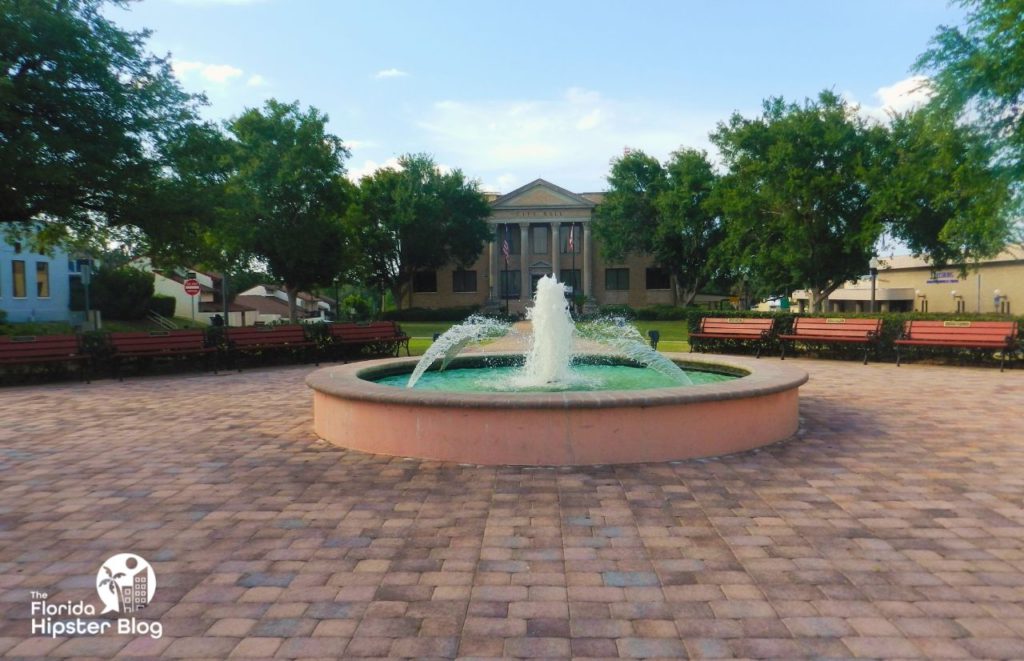 Find a little bit of Venice right here in Central Florida. The Venetian Gardens Parks have you strolling along the waterfront of the city crossing over all the beautiful bridges within.
18. Cedar Key (1 Hour and 36 Minutes Away)
Cedar Key is worth the drive to escape into a bit of Old Florida that still feels untouched.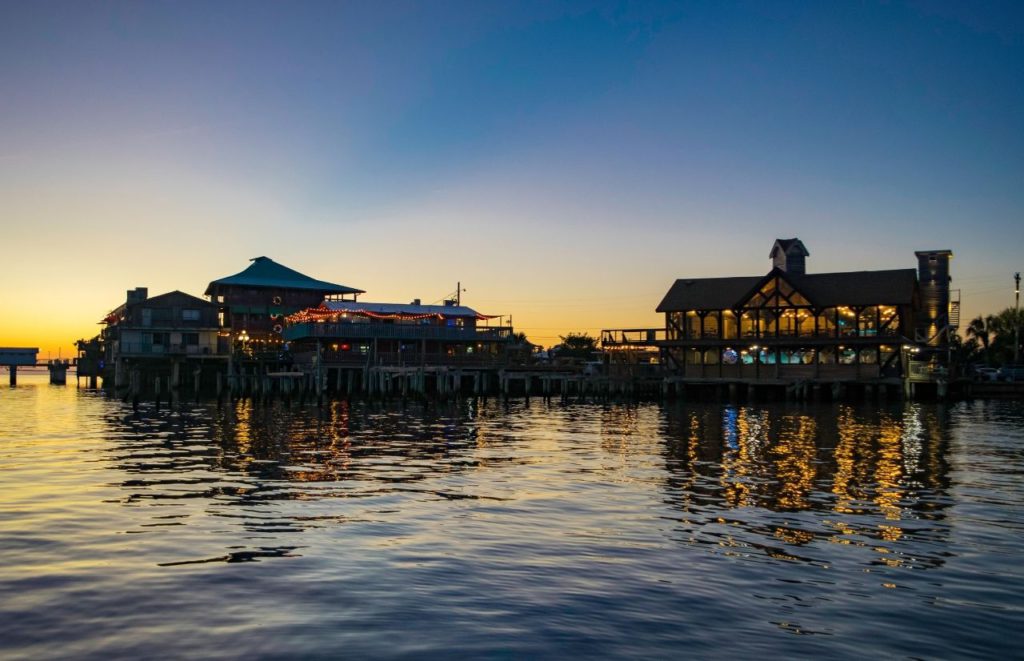 Why Cedar Key is One of the Best Day Trips from The Villages, Florida
You won't find chain restaurants here. It's fresh seafood to feast upon right from the Gulf.
The Tipsy Cow Bar & Grill and Duncan's Bar & Grill have fantastic views and shrimply fantastic meals.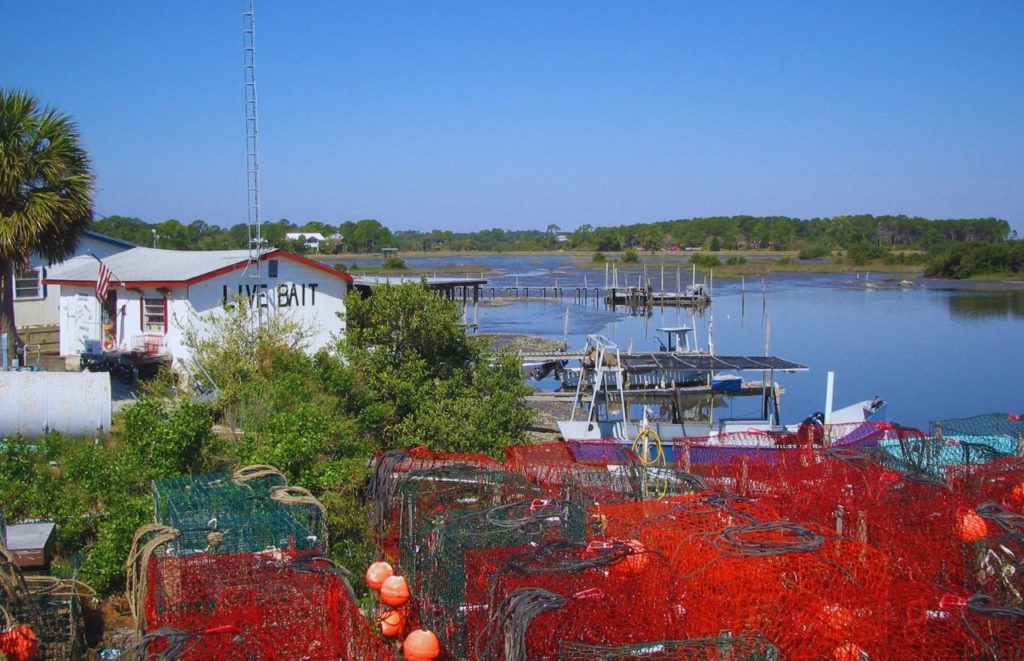 Cedar Key's National Wildlife Refuge is a must for those with a passion for birds and photography.
While Cedar Key State Park Museum is the perfect break and a step back in time.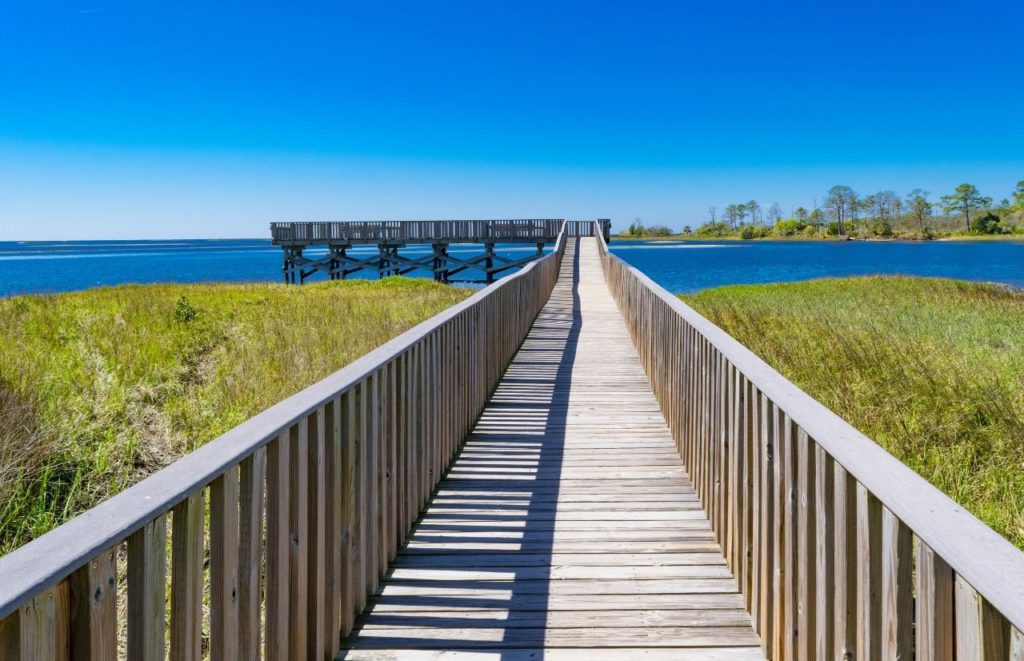 Only a short walk away is the Neptune Lounge & Bar with murals from 1948 of King Neptune and Cedar Key.
The historic Island Hotel & Restaurant is full of ghost stories and was believed to have been built between 1859 and 1860.  
Get your Weekend Hotel Deals from as low as $45/night TODAY!
19. Tavares (33 Minutes Away)
Tavares feels like it is my second home, it's all about being in the beautiful Florida outdoors.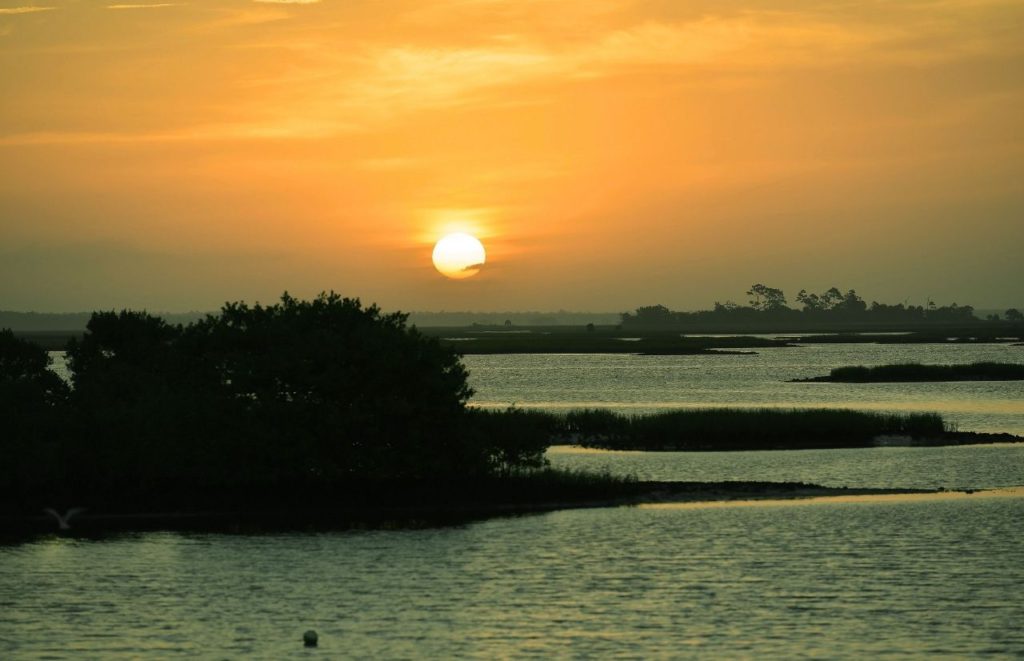 Why Tavares is One of the Best Day Trips from The Villages, Florida
I spent a lot of my childhood days having fun at Lake Idamere Park, Aesop's Park, Summerall Park, Tavares Nature Park, Discovery Gardens, and Lake Jem Park.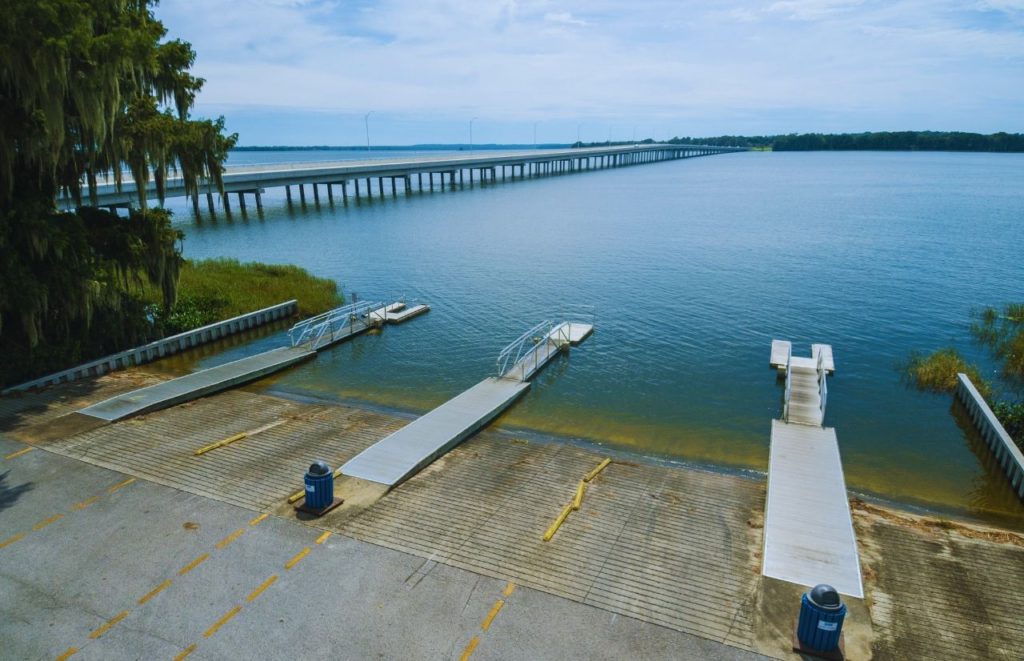 It's also the place where I married my husband.
Wooten Park takes on the theme of Tavares, known as America's Seaplane City. It has made a seaplane splash pad or head out for a real seaplane ride and take a tour. 
20. Florida Natural Springs
Florida is full of natural springs with captivating beauty and outdoor adventures.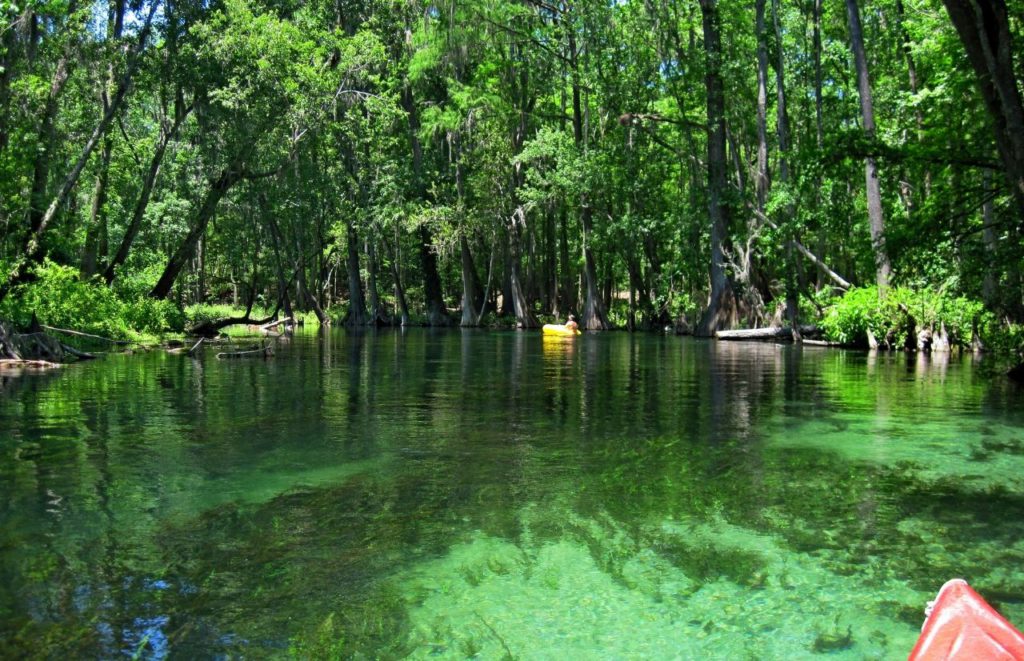 Each one is different from the rest so you will want to find time to take as many day trips from The Villages as you can to discover them all.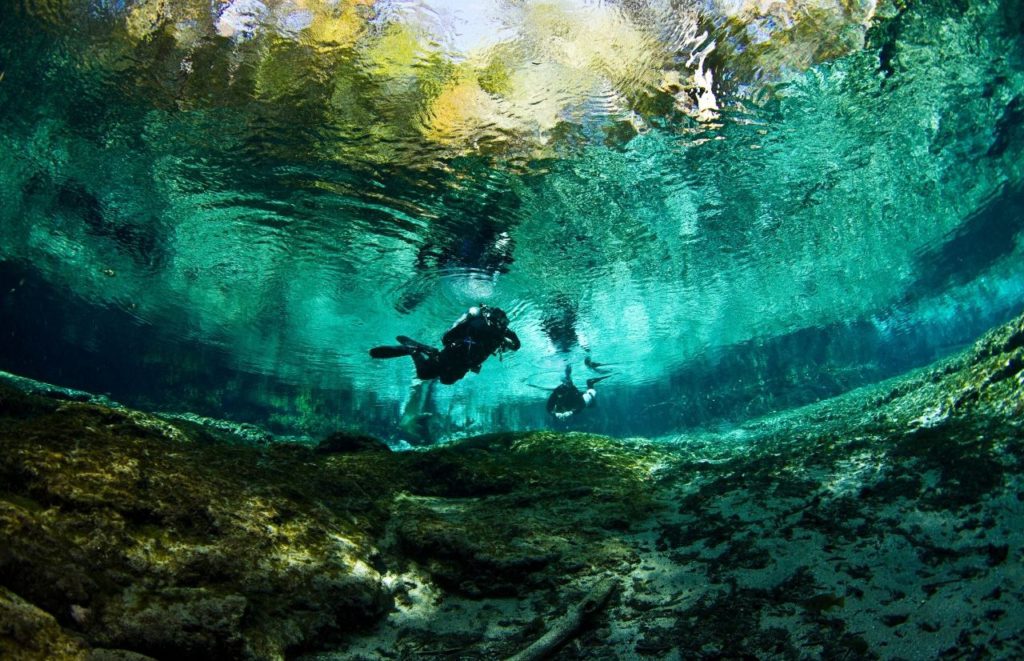 Why Discovering Florida's Natural Springs is One of the Best Day Trips from The Villages, Florida
There are lots of natural springs in Florida to choose from but some of my favorites are:
Get over 30% off on your Orlando CityPass here!
21. Mount Dora (42 Minutes Away)
Mount Dora is a picture-perfect postcard of a town on beautiful Lake Dora.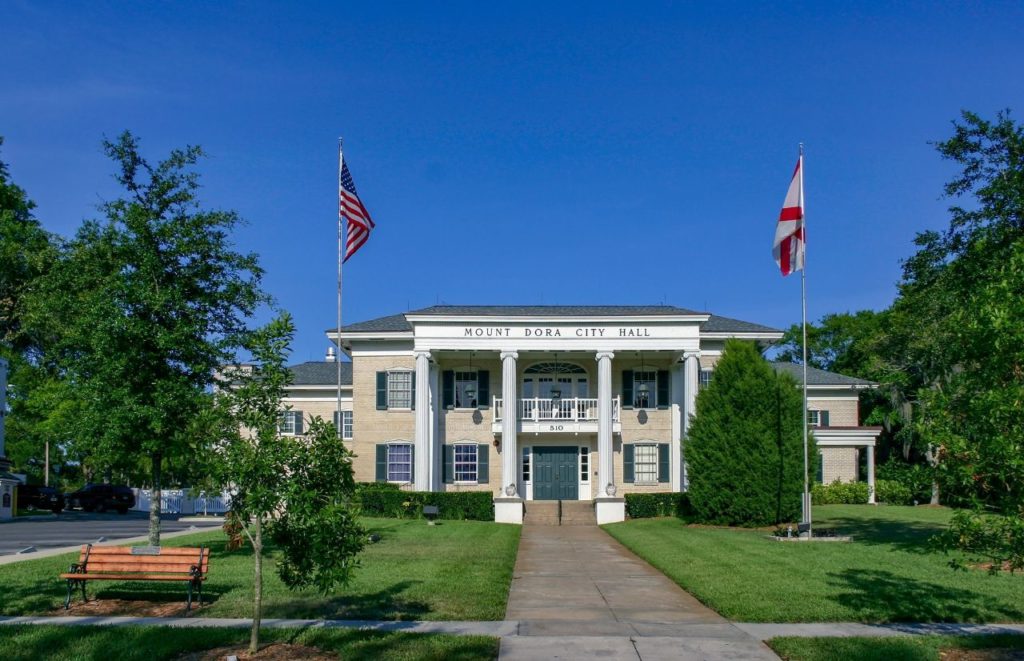 Why Mount Dora is One of the Best Day Trips from The Villages, Florida
Mount Dora Olive Oil Company is a super cute shop with so many flavors to stock up on.
And if you want to see some unique exhibits stroll through the Modernism Museum especially if you like art and music.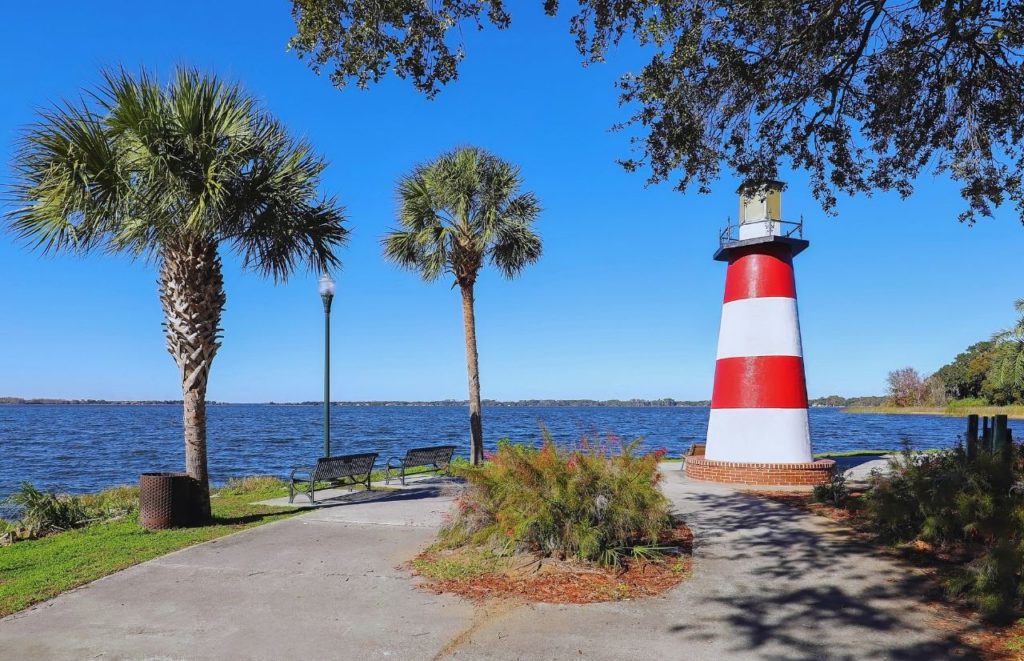 There's also the Downtown Christmas Lights Cart Tour in Mount Dora!
Feeling boozy.
Well, sip sip hooray because there are bus trips from The Villages that will come right to you and pick you and your group up for a funomenal time.
Take a ride on Mount Dora's colorful Fun Bus or Electric Cart Tour!
ORDER NOW to secure your Walt Disney World theme park ticket! GET MY TICKETS.
Final Thoughts on Planning the Best Day Trip From The Villages, Florida
There are plenty of great places to visit in Florida that are accessible by day trip.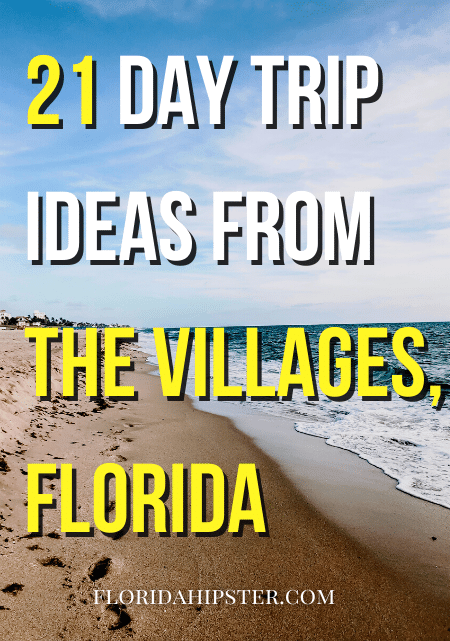 If you're looking for a fun and relaxing day out, these are the perfect destinations for you.
Happy Florida Travels!